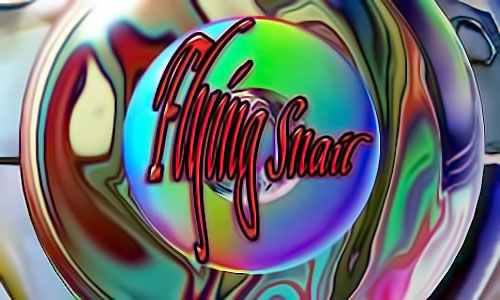 Tell-A-Vision = Why Not Try Love Again?
Be the change you want to see in the world
Mahatma Ghandi
Congratulations: San Francisco Giants

Timmy & Bus [San Francisco Giants] Episode Four: Jerry Garcia Tribute Night
Thank You KNBR, Sports Radio, 680 & 1050 AM
for Excellent World Series Coverage - (fwiw) Fux TV Sux !!!
One More Thing: Thanks to George THE JINX Bush For Being At Arlington, Texas!
What else would you call the guy who traded Sammy Sosa & Lied About WMD?
Life by Keith Richards
Forget the sex and drugs -- only rock'n'roll can still get Keith Richards up in the morning, writes Sean O'Hagan, The Observer, Sunday 31 October 2010, Article history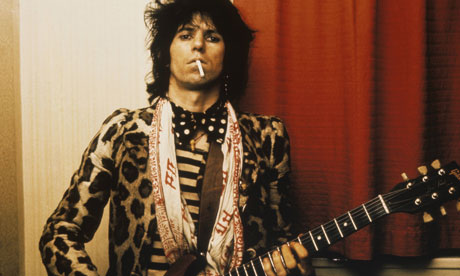 Rock and roll was Keith Richards' escape from the drabness of post-war suburbia.
Photograph: Getty Photograph: Graham Wiltshire/Redferns
The survivor's story is one of the predominant narratives of our time. It usually traces a familiar arc from excess through despair to redemption, and, as such, allows us to enjoy the vicarious thrill of voyeurism within the framework of a cautionary or salutary tale. Life by Keith Richards, the most famous survivor of them all, breaks with this tradition insofar as it contains excess aplenty but hardly any despair and very little redemption. Keith did it all, had a hell of a good time, and survived to brag about it.
Life has the macho swagger that rock'n'roll in general – and the Rolling Stones in particular – once possessed. This is both its strength and its weakness. It often reads like a historical document of another time: a lost world in which women were always "chicks" or "bitches", an inflatable giant penis was a non-ironic stage prop, and a bottle of Jack Daniel's was the de rigueur rock'n'roll accessory.
It is a drug memoir of sorts, albeit without the hardcore confessional descriptiveness of the genre. Instead, it is almost casual in its cataloguing of excess: heroin, cocaine, Tuinal, Nembutal, STP, LSD, speedballs, Moroccan hashish, Jamaican ganja, and, inevitably, methadone, are just some of the substances mentioned – often in passing. Consider, for instance, the following passage from the book, which describes his daily breakfast routine during the 70s: "I would take a barbiturate to wake up … a Tuinal, pin it, put a needle in it so it would come on quicker. And then take a hot cup of tea, and then consider getting up or not. And later maybe a Mandrax or a Quaalude… And when the effect wears off after about two hours, you're feeling mellow, you've had a bit of breakfast and you're ready for work."
The word "mellow" here is, of course, relative. This is someone, after all, who took downers to wake up and start the day – albeit slowly. While reading Life, it is worth keeping in mind that mellow for Keith means comatose for the rest of us. Even John Lennon, no stranger to excess, tried and failed miserably to keep up with Keef, ending up, as the latter puts it, "in my john, hugging the porcelain".
Keeping up with Keef became a deadly game in the early 1970s, when heroin – usually mixed with cocaine and injected as a "speedball" – became Richards and his partner, Anita Pallenberg's, drug of choice.
Pallenberg, alone, seems to have kept up with Keef by being both more ruthless and more reckless. She was originally the girlfriend of Brian Jones about whose death Richards is cold-blooded. Jones, a desolate individual, temperamentally unsuited to fame, drowned in his swimming pool in July 1969, a few weeks after being fired by Jagger and Richards. He is described here as a "whining son of a bitch" whose death occurred "at that point in his life when there wasn't any".
Richards is cavalier about death – his own and others' – seeing it as a kind of occupational hazard best avoided by "pacing yourself". This from a man who scored cocaine and heroin by the pound. It was, he insists, the very best heroin and the purest cocaine, which undoubtedly helped, as did the array of top-class lawyers who were on call every time he ran foul of the law.
The main problem with Life, though, is that too many of these tales have been told before, most evocatively in two classic on-the-road-with-the-Stones chronicles: Stanley Booth's The True Adventures of the Rolling Stones and Robert Greenfield's Stones Touring Party. For me, the writing comes alive when Richards broaches the subject of the great music he once made and the heroes that inspired him to do so.
He is surprisingly illuminating on chord structures and the like, the kind of thing that in most rock memoirs has me skipping pages to get to the next drug bust or wrecked hotel room. He brilliantly summons up the suffocating drabness of postwar English suburbia and the cathartic effect of hearing raw blues and rock'n'roll on imported albums. With Jones and Mick Jagger, he listened to those records over and over, then tried to replicate their sound with the fierce dedication of the true religious devotee. "It was a mania. Benedictines had nothing on us. You were supposed to spend all your waking hours studying Jimmy Reed, Muddy Waters, Little Walter … Every moment taken away from it was a sin."
From time to time, you sense that Richards loved his guitars even more than he loved his "chicks". He sometimes writes about the lure of the Gibson and the Fender with undisguised eroticism. In this, he is the polar opposite of his musical partner, Jagger, with whom he maintains what might in therapy-speak be called a long-term dysfunctional relationship. He has not, he confesses, visited Jagger's dressing room in 20 years.
For Richards, one senses, old wounds are slow to heal. One of the most extraordinary passages in Life describes the writing of "Gimme Shelter" in 1969. It is perhaps the Stones' darkest, most apocalyptic song, but it was spawned, not by the spiralling political turbulence of the times, but Richards's intuition – correct as it turned out – that Jagger was bedding Pallenberg on the set of Donald Cammell's film, Performance.
Richards's relationship with Jagger, though, has outlasted every other relationship either of them has ever had. Neither Richards's heroin addiction nor Jagger's dalliance with the dreadful Studio 54 disco crowd could undo it. The Rolling Stones, too, survive and thrive in ways that it would have been impossible for either of them to have imagined. Now pensioners, they peddle an astoundingly successful global brand of sponsored rock nostalgia – their last tour was the highest-grossing ever. The group's career path perfectly traces the trajectory of the rock form from rebellion, to assimilation by the mainstream, to corporatism; from meaning to empty spectacle.
Nevertheless, Keith Richards, now a tax exile and a granddad, remains fixed in the public consciousness as a rock'n'roll outlaw. "People love that image," he muses. "They imagined me, they made me … Bless their hearts. And I'll do the best I can to fulfil their needs. They're wishing me to do things that they can't. They've got to do this job, they've got this life, they're an insurance salesman … but, inside them, there's a raging Keith Richards." That Keith has not raged, nor indeed written a great song, in three decades, hardly matters: he's still here to tell the tale.
Source: http://www.guardian.co.uk/books/2010/oct/31/keith-richards-life-rolling-stones
October - Reminder: Lesser of Evil Voting Sucks, None of the Above Should Be On Voter Ballots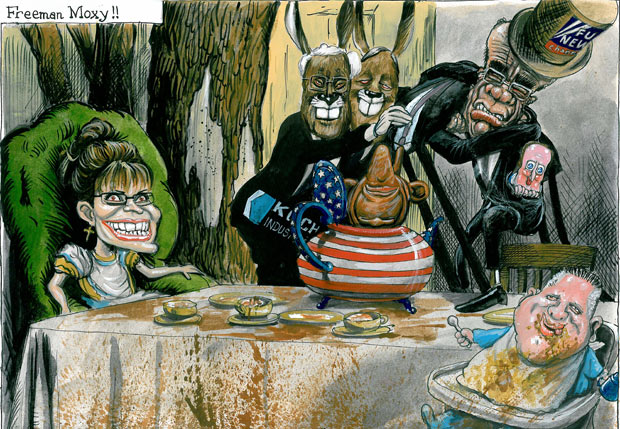 Freeman Moxy !! Martin Rowson on a Tea Party at the US midterms
Alcohol 'more harmful than heroin or crack'
Sacked government drugs adviser David Nutt publishes investigation in Lancet reopening debate on classification
by Sarah Boseley, Health editor, The Guardian, Monday 1 November 2010, Article history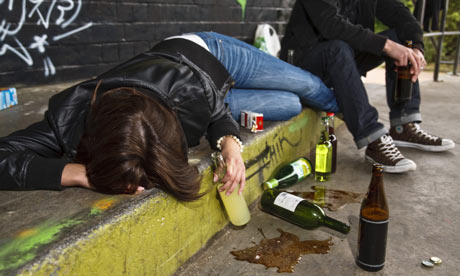 Heroin causes harm to users, but alcohol causes considerably more harm in
the wider community, study finds. Photograph: Action Press/Rex Features
Alcohol is the most dangerous drug in the UK by a considerable margin, beating heroin and crack cocaine into second and third place, according to an authoritative study published today which will reopen calls for the drugs classification system to be scrapped and a concerted campaign launched against drink.
Led by the sacked government drugs adviser David Nutt with colleagues from the breakaway Independent Scientific Committee on Drugs, the study says that if drugs were classified on the basis of the harm they do, alcohol would be class A, alongside heroin and crack cocaine.
Today's paper, published by the respected Lancet medical journal, will be seen as a challenge to the government to take on the fraught issue of the relative harms of legal and illegal drugs, which proved politically damaging to Labour.
Nutt was sacked last year by the home secretary at the time, Alan Johnson, for challenging ministers' refusal to take the advice of the official Advisory Council on the Misuse of Drugs, which he chaired. The committee wanted cannabis to remain a class C drug and for ecstasy to be downgraded from class A, arguing that these were less harmful than other drugs. Nutt claimed scientific evidence was overruled for political reasons.
The new paper updates a study carried out by Nutt and others in 2007, which was also published by the Lancet and triggered debate for suggesting that legally available alcohol and tobacco were more dangerous than cannabis and LSD.
Alcohol, in that paper, ranked fifth most dangerous overall. The 2007 paper also called for an overhaul of the drug classification system, but critics disputed the criteria used to rank the drugs and the absence of differential weighting.
Today's study offers a more complex analysis that seeks to address the 2007 criticisms. It examines nine categories of harm that drugs can do to the individual "from death to damage to mental functioning and loss of relationships" and seven types of harm to others. The maximum possible harm score was 100 and the minimum zero.
Overall, alcohol scored 72 – against 55 for heroin and 54 for crack. The most dangerous drugs to their individual users were ranked as heroin, crack and then crystal meth. The most harmful to others were alcohol, heroin and crack in that order.
Nutt told the Guardian the drug classification system needed radical change. "The Misuse of Drugs Act is past its sell-by date and needs to be redone," he said. "We need to rethink how we deal with drugs in the light of these new findings."
For overall harm, the other drugs examined ranked as follows: crystal meth (33), cocaine (27), tobacco (26), amphetamine/speed (23), cannabis (20), GHB (18), benzodiazepines (15), ketamine (15), methadone (13), butane (10), qat (9), ecstasy (9), anabolic steroids (9), LSD (7), buprenorphine (6) and magic mushrooms (5).
The authors write: "Our findings lend support to previous work in the UK and the Netherlands, confirming that the present drug classification systems have little relation to the evidence of harm. They also accord with the conclusions of previous expert reports that aggressively targeting alcohol harm is a valid and necessary public health strategy."
Nutt told the Lancet a new classification system "would depend on what set of harms 'to self or others' you are trying to reduce". He added: "But if you take overall harm, then alcohol, heroin and crack are clearly more harmful than all others, so perhaps drugs with a score of 40 or more could be class A; 39 to 20 class B; 19-10 class C and 10 or under class D." This would result in tobacco being labelled a class B drug alongside cocaine. Cannabis would also just make class B, rather than class C. Ecstasy and LSD would end up in the lowest drug category, D.
He was not suggesting classification was unnecessary: "We do need a classification system – we do need to regulate the ones that are very harmful to individuals like heroin and crack cocaine." But he thought the UK could learn from the Portuguese and Dutch: "They have innovative policies which could reduce criminalisation." Representatives of both countries will be at a summit in London today, called drug science and drug policy: building a consensus, where the study will be presented.
UK reformers will be hoping the coalition government will take a more evidence-based approach to classification and tackling drugs than Labour did. The Liberal Democrats supported Nutt over his sacking, while Conservative leader David Cameron, who got into trouble at Eton, aged 15, for smoking cannabis, acknowledged the Misuse of Drugs Act was not working during his time as an MP on the Home Affairs select committee.
Nutt called for far more effort to be put into reducing harm caused by alcohol, pointing out that its economic costs, as well as the costs to society of addiction and broken families, are very high. Taxation on alcohol is "completely inappropriate", he said – with strong cider, for instance, taxed at a fifth of the rate of wine – and action should particularly target the low cost and promotion of alcohol such as Bacardi breezers to young people.
Don Shenker, the chief executive of Alcohol Concern, said : "What this study and new classification shows is that successive governments have mistakenly focused attention on illicit drugs, whereas the pervading harms from alcohol should have given a far higher priority. Drug misusers are still ten times more likely to receive support for their addiction than alcohol misusers, costing the taxpayer billions in repeat hospital admissions and alcohol related crime. Alcohol misuse has been exacerbated in recent years as government failed to accept the link between cheap prices, higher consumption and resultant harms to individuals and society."
"[The] government should now urgently ensure alcohol is made less affordable and invest in prevention and treatment services to deal with the rise in alcohol dependency that has occurred."
The Home Office said last night: "We have not read the report. This government has just completed an alcohol consultation and will publish a drugs strategy in the coming months."
A Department of Health spokesperson said: "In England, most people drink once a week or less. If you're a women and stick to two to three units a day or a man and drink up to three or four units, you are unlikely to damage your health. The government is determined to prevent alcohol abuse without disadvantaging those who drink sensibly."Two experts from the Amsterdam National Institute for Public Health and the Environment and the Amsterdam Institute for Addiction Research point out in a Lancet commentary the study does not look at multiple drug use, which can make some drugs much more dangerous – such as cocaine or cannabis together with alcohol – but they acknowledge the topic was outside its scope.
They add that because the pattern of recreational drug use changes, the study should be repeated every five or 10 years.
Source: http://www.guardian.co.uk/society/2010/nov/01/alcohol-more-harmful-than-heroin-crack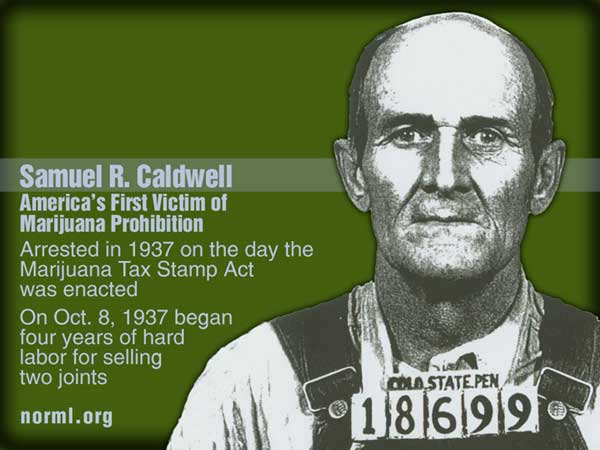 Voters Nationwide Decide Marijuana Law Reform Measures
November 3rd, 2010 By: Paul Armentano, NORML Deputy Director
In California, voters decided 45 percent to 55 percent [Update by Russ Belville: Modest gain with 91.5% reporting as of 3:15am, 46.2% to 53.8%] against Prop. 19, which sought to legalize the adult possession of limited quantities of marijuana in private, and to allow for local governments to regulate its commercial production and retail distribution. The 45 percent of Californians voting 'yes' on Prop. 19 marks the greatest percentage of citizen support ever recorded on a statewide marijuana legalization effort.
Commenting on the vote, NORML Deputy Director Paul Armentano said that marijuana legalization is no longer a matter of 'if,' but a matter of 'when.'
"Social change doesn't happen overnight, and in this case we are advocating for the repeal of a criminal policy that has existed for over 70 years federally and for nearly 100 years in California," he said. "We are taking on the establishment and those who have vested interests in maintaining this longstanding failed policy. Yet, despite these odds, we have momentum and an unparalleled coalition of supporters – from law enforcement personnel, to civil rights groups, to organized labor, to lawyers, clergy, and public health professionals. In just a few short months, this campaign moved public opinion forward nationally, and led to the signing of historic legislation here in California that will end the arrest and prosecution of tens of thousands of minor marijuana offenders."
He continued: "Throughout this campaign, even our opponents conceded that America's present marijuana prohibition is a failure. They recognize that the question now isn't 'Should be legalize and regulate marijuana,' but 'How should we legalize and regulate marijuana?'"
He concluded: "In the near future there will be a slew of other states deciding on measures similar to Prop. 19 in their state houses and at the ballot box. And no doubt here in California, lawmakers in 2011 will once again be debating this issue, as will the voters in 2012."
In Arizona, voters are split on Proposition 203, the Arizona Medical Marijuana Act, which permits state-registered patients to obtain cannabis legally from licensed facilities. As of 12:30 am pst, the race still remains too close to call. The proposal is sponsored by the Arizona Medical Marijuana Policy Project, an affiliate of the Marijuana Policy Project. Learn more about Proposition 203 here: http://stoparrestingpatients.org/home/.
In South Dakota, voters decided against Measure 13, the South Dakota Safe Access Act, which sought to exempt state criminal penalties for state-authorized patients who possessed marijuana. South Dakota voters had previously rejected a similar proposal in 2006. It is the only state where voters have ever decided against a medical marijuana legalization initiative.
In Oregon, voters decided against Measure 74, The Oregon Regulate Medical Marijuana Supply System Act of 2010, which sought to create state-licensed not-for-profit facilities to assist in the production and distribution of marijuana to qualified patients. Oregon voters initially authorized the physician-authorized use of marijuana in 1998. Several states, including Colorado, New Mexico, and Maine, have enacted statewide regulations licensing the production and dispensing of medical cannabis.
In other election developments that are pertinent to marijuana law reformers, California voters elected Republican Steven Cooley to the office of state Attorney General. [Update by Russ Belville: As of 3:15am, Democrat Kamala Harris leads Republican Steve Cooley by 46.1% - 45.5%, 91.5% reporting. San Francisco Chronicle had posted a "Cooley Wins" headline, which has been changed early this morning.] Cooley was opposed by many marijuana reform organizations, including Americans for Safe Access, for his public opposition to medical marijuana, and his contention that any retail sale of medical cannabis is in violation of state law.
New Mexico voters elected Republican Susan Martinez to be the state's next Governor. While campaigning for the office, Martinez voiced opposition to the state's medical cannabis law, which since 2007 has allowed the state Department of Health to authorize medical marijuana users and third party, not-for-profit providers.
In Vermont, Democrat Peter Shumlin narrowly leads in the Governor's race, with 89 percent of precincts reporting. While serving as state senator, Shumlin has been an advocate for both medical marijuana and decriminalization.
Finally, in Massachusetts, voters in 73 cities and towns decided on non-binding public policy questions regarding the taxation of the adult use of marijuana and the legalization of the physician-supervised use of medical cannabis. Approximately 13 percent of the state's registered voters weighed in on the questions. For those town-by-town election results, please visit MassCann, the Massachusetts chapter of NORML here.
Source: http://blog.norml.org/2010/11/03/voters-nationwide-decide-marijuana-law-reform-measures/

HOW TO SURVIVE POST-ELECTION BLUES
from Xeth Feinberg on Vimeo.
Reminder: Lesser of Evil Voting Sucks,
None of the Above Should Be On Voter Ballots
Murdering & Maiming Women & Children
Is A Big Joke To Republicans & Democrats

Just Ask Nancy 'Off the Table' Pelosi
On October 3, 2000 George W. Bush, before he was appointed to office by the Supreme Court, said:
If we don't have a clear vision of the military, if we don't stop extending our troops all around the world and nation building missions, then we're going to have a serious problem coming down the road, and I'm going to prevent that.
For the record Bush also said, 'Anyone who harms children is a terrorist.'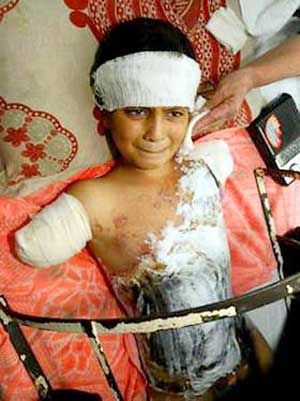 This is a Child Congress and a Republican Bush Administration Harmed
This is the same person who, on 9/11, read a children's book for 18 minutes while the United States was under attack, pulled troops out of Afghanistan before getting Osama; but then again the Bush and bin Laden families are friends that worked together. They started, what most people consider, an illegal Iraq War that destroyed United States economy. They did not supply troops with simple basics, which got our military unnecessarily maimed and murdered; a crime in itself. He played guitar while U.S. citizens were abused and killed during Katrina, and for his personal reward gets to publish a book, probably filled with lies, and promoted by a Corporate Media, that sold out American citizens and U.S. Military to encourage an illegal war. Shame on them!
We are left to assume his words include Everybody and on March 19, 2003 the U.S. Supreme Court & Congress were responsible for the Murder & Maiming of Innocent Children, Women, and civilians.... Plus, It Will Probably Be A 100 Years Before Anybody Finds Out What THEY Did to U.S. Military During Either Illegal, Iraq War, Vietnam, etc.!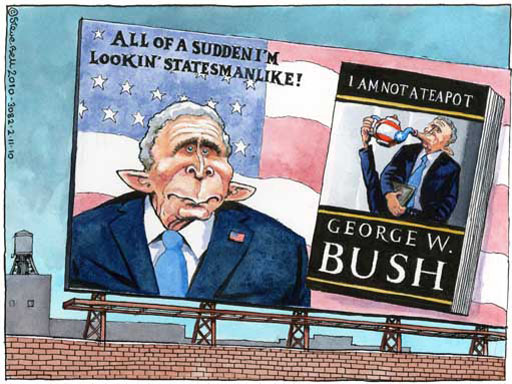 Steve Bell: Bush - All of a Sudden I'm Lookin' Statesmanlike! with Book: I Am Not A Teapot
George W Bush: Kanye West attack was worst moment of presidency
Former US president says rapper calling him a racist during a Hurricane Katrina telethon in 2005 was an 'all-time low'
Sean Michaels, guardian.co.uk, Thursday 4 November 2010 10.26 GMT, Article history
Despite leading the US into war and presiding over one of the greatest financial disasters in history, the worst moment of George W Bush's presidency was, he said this week, when Kanye West called him a racist. "It was a disgusting moment, pure and simple," Bush said. "I didn't appreciate it then [and] I don't appreciate it now."
In 2005 West appeared before millions on a live telethon for Hurricane Katrina relief. As Mike Myers stood dumbfounded beside him, the rapper extemporised on race, money and aid efforts, finishing with the now notorious accusation: "George Bush doesn't care about black people." West's outburst helped spur a national debate about the White House's response to Hurricane Katrina.
Five years later, Bush hasn't forgotten. "I can barely write [West's] words without feeling disgust," the former president explains in a forthcoming book. "I faced a lot of criticism as president. I didn't like hearing people claim that I lied about Iraq's weapons of mass destruction or cut taxes to benefit the rich. But the suggestion that I was racist because of the response to Katrina represented an all-time low."
"I still feel that way," Bush told NBC's Matt Lauer. "I felt [that way] when I heard [those words], felt 'em when I wrote 'em, and I felt 'em when I'm listening to 'em." Bush also recalled telling his wife it was "the worst moment" of his presidency. "It's one thing to say, 'I don't appreciate the way he's handled his business,'" he said. "It's another thing to say, 'This man's a racist'. I resent it, it's not true."
"I wonder if some people are going to read that, now that you've written it, and they might give you some heat for that," Lauer suggested. "The reason is this ..."
"Don't care," Bush said, interrupting.
"Well, here's the reason," Lauer continued. "You're not saying that the worst moment in your presidency was watching the misery in Louisiana. You're saying it was when someone insulted you because of that."
"No, and I also make it clear that the misery in Louisiana affected me deeply as well," Bush said. "There's a lot of tough moments in the book."
While this incident may have bruised Bush's ego, the affair hasn't touched West as deeply. This week the rapper said his gaffe at the MTV Video Music awards in 2009 was "bigger ... than the Bush moment". "There's just so few black men [who] make it that far," he told hip-hop DJ Funkmaster Flex. "That's a responsibility, that's why so many fans of mine were upset because they're like: 'Man, you've got a powerful situation ... You can't be so reckless with your opinion. We can agree with you but you've got to play it in another type of way, because you can't throw away the opportunity.'" Apparently dissing Taylor Swift is more outrageous than taking shots at a sitting president.
Source: http://www.guardian.co.uk/music/2010/nov/04/george-w-bush-kanye-west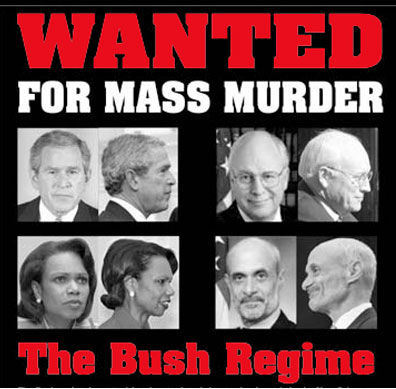 Hip-Hop Experts React To George Bush's Kanye
By Alvin Blanco
Like Bill Clinton and Lil Wayne, George Bush cares what Kanye West has to say.
In an interview with NBC's Matt Lauer, Bush relayed that the lowest point of his presidency was in 2005 when, during a live benefit concert for Hurricane Katrina victims on NBC, West broke from the script and told the world "George Bush does not care about Black people."
"I resent it, it's not true, and it was one of the most disgusting moments of my presidency," Bush told Lauer.
Bush's tenure as Commander in Chief was controversial for a number of reasons—including the war in Iraq and the economic crisis—but most intriguing was the former President's commentary admitting that while he was the leader of the free world, was worried about what West, a humble rapper/producer from Chicago, had to say.
Here's what a selection of esteemed hip-hop journalists and bloggers had to say about the 41st president's admission, beginning with his "of course I'm not a racist" pleas.
"Kanye is in the news again?" asked Andreas Hale, Editor-in-Chief of TheWellVersed.com. "In all seriousness, Bush mentioning Kanye today does nothing but help him promote My Beautiful Dark Twisted Fantasy and make Bush look like a crybaby. Kanye is now two for two when it comes to Presidents speaking his name, not too bad in my book. As for Bush being disgusted with Kanye calling him a racist? I think G.W. is hard of hearing. Kanye said he doesn't care about Black people. But if the shoe fits ... "
A president realizing an artist's existence—especially considering the fact that Kanye West's outburst came during a live television program with an audience of millions—is not surprising. It's just that, well, surely more important issues came across his Oval Office desk.
"When I think of disgusting moments during the George Dubya Bush presidency I think of wild WMD goose chases, a war in Iraq, the World Trade Center attack on 9/11, the economic downturn, unemployment rising and poor people getting poorer and the wealthy getting wealthier, not Kanye West's comment," says Timmhotep Aku, Editor of Aol's TheBVX.com. "George Jr. needs to get his priorities straight and if he were really that outraged he'd gone out of his way to his way to prove Kanye wrong. But, like he responded to Matt Lauer when asked about the statement and getting heat for it, he 'don't care.' "
Disdain at Bush's concern about one man's remarks in lieu of the nation's ills was a common thread.
"That quote, that completely idiotic quote just wrapped a nice little bow on top of the crappy presidency that was George W. Bush," says Kazeem Famuyide, Online Editor of The Source. "Blowing it on 9-11 when there were multiple warnings, watching thousands of bodies float away and die in New Orleans, that big ass "Mission Accomplished" spectacle, not finding Osama bin Laden yet, wasting money and lives in Iraq (stop me at any time) wasn't the worst—it was a rapper saying you didn't care about black people. That was his low point?"
While Bush's concerns seem quizzical at best, the fact that Kanye West is still on his mind can be considered a win for hip-hop.
"My initial thoughts about Dubya's delayed-reaction to Kanye West's 2005 comments were [to be] proud," said Jake Paine, Editor-in-Chief of HipHopDX.com. "Hip-Hop was heard, finally. More than ever before, our artists and our voices are impacting mainstream culture to the point where a U.S. President can be affected by something we say. If only Bush-41 could have heard Chuck D, or Ronald Reagan could have heard Ice-T. What Kanye West did was meaningful to anybody who was angered by America's leadership at that time, and it was a lot more poised than throwing a shoe."
At the time of West's commentary he had just released his third album, Late Registration. So while West was already one of hip-hop's biggest stars, the weight of his words can be considered an early hint of his rise to pop culture ubiquity.
"The first thing I thought after reading Bush's comment, was how much of an impact Kanye has gained over the years," said Carl Chery, Executive Editor at BET.com. "It makes 'Power' that much more significant. Of all the things Bush has had to deal with during his time in office, from going down as one of the presidents with the lowest approval rates in history to the country's plummeting economy, you'd think Kanye was the least of his worries. But here we are five years later and he says he resented 'Ye's comment then and does now."
In the case of this Kanye West vs. George Bush Jr. non-debacle, the power of words could not be more evident.
The full interview is set to air November 8 on NBC as a part of an evening telecast billed "Matt Lauer Reports." Bush is promoting his forthcoming book "Decision Points."
Source: http://rapfix.mtv.com/2010/11/03/kanye-west-george-bush-experts-react/
David Cameron challenges George Bush claim over waterboarding
British PM fails to endorse claim by former US president that America's use of waterboarding prevented terrorist attacks in UK
by Hélène Mulholland and agencies, guardian.co.uk, Thursday 11 November 2010 11.43 GMT, Article history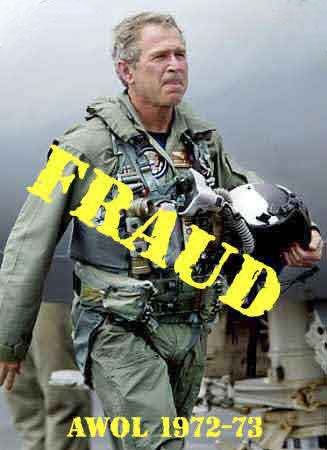 AWOL Cowards Don't Get to Celebrate Veteran's Day
David Cameron has challenged George Bush's claim that the use of waterboarding saved British lives.
The prime minister said torture was wrong and any information received as a result was "very likely to be unreliable".
Cameron outlined his views following claims made in the former US president's new book, Decision Point, published this week, which said that the use of the technique – a kind of simulated drowning – on terrorism suspects "helped break up plots" to attack Heathrow and Canary Wharf.
Bush vigorously defended the use of waterboarding and denied it amounted to torture, as critics and some allies claim. The British government has long regarded it as a form of torture.
The former president's claim that British lives had been saved as a result was dismissed earlier this week by British officials, who said there was no evidence to support it.
Today, Cameron spoke out against the use of torture as both immoral and counterproductive.
Asked today whether US use of waterboarding had prevented attacks in the UK, the prime minister said: "Look, I think torture is wrong and I think we ought to be very clear about that. And I think we should also be clear that if actually you're getting information from torture, it's very likely to be unreliable information."
Cameron suggested that the use of torture – and the incarceration of suspects in the Guantánamo Bay detention centre without trial – could be counterproductive, by encouraging support for terrorists.
Speaking during a round of broadcast interviews in Seoul, Cameron said: "I think there is both a moral reason for being opposed to torture – and Britain doesn't sanction torture – but secondly I think there's also an effectiveness thing about what he said.
"Thirdly, I would say if you look at the effect of Guantánamo Bay and other things like that, long term that has actually helped to radicalise people and make our country and our world less safe, so I don't agree."
http://www.guardian.co.uk/politics/2010/nov/11/david-cameron-challenges-george-bush-waterboarding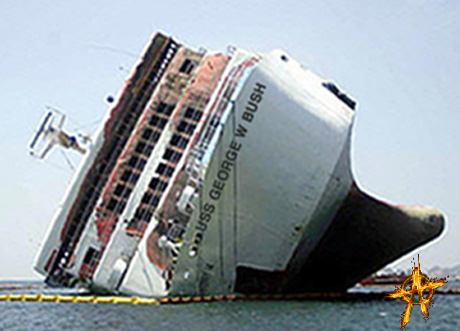 George Bush settles the score -
it was everybody's fault but his own
Does the former president understand the profound global changes his unilateralist policies helped accentuate? I think not
Posted by Michael White Tuesday 9 November 2010 12.36 GMT guardian.co.uk
Is George W Bush a closet intellectual? I don't ask the question this morning to annoy you or sell another copy of the former president's new memoirs, but because he reveals in an interview that he once competed with Karl Rove, his crafty adviser, to see who could read the most books in a year.
Mostly history books too. Rove, who used to be called "Bush's Brain", won, according to the interview in the Times. He read 110 books totalling 40,347 pages compared with the president's 95 books and 37,343 pages. Pause a moment, make a Bush joke ("How many were picture books?"), then let's move on.
Bush is not stupid, but he is not an intellectual either, as his book is likely to confirm when reviewers have had time to get through it. And there's a downside to being a highbrow in the active world of politics, as Barack Obama is currently demonstrating. All Bush is trying to show is that he is more reflective than his "gut instinct" reputation suggests.
Meanwhile, never trust newspaper excerpts or interviews, which distort for all sorts of reasons, mostly commercial. The publicity machine is doing well, all the same. Bush's memoirs are leading some of the news bulletins today, as well as some newspapers, including the Guardian and Times.
"Waterboarding saved London from attacks," reports the Times, which used Rupert Murdoch's season ticket to get the British interview with Bush at his Houston office.
The Guardian Washington team's speed-reading analysis of Decision Points (Virgin Books, £25) leads Ewen MacAskill and Chris McGreal to highlight thoughts of bombing Iranian nuclear and Syrian suspected nuclear facilities – neither of which the US did, though Israel attacked Syria's plant.
Bush, who settles scores in his own way, reveals that Israel's then-PM Ehud Olmert asked Washington to make the raid, which Israel has never admitted doing after Bush said no.
The Times suggests he is dropping Olmert in it by confirming what everyone suspected back in September 2007.
But here I am, getting ahead of the big questions about 9/11, Iraq and the use of waterboarding to extract information from al-Qaida suspects. So far as we can tell so far, Bush is predictable on all three, defends his own decisions and blames others.
As the BBC reports prominently, he insists that waterboarding is not torture – "because a lawyer said it was legal" – and that it provided vital information that helped protect Canary Wharf and Heathrow among other targets.
OK, if you say so, Mr President. Except it's not OK. For one thing, many experts say that more information obtained by torture is wrong than right. More to the point, torture is wrong in principle.
It degrades both parties. It is what the 18th century Enlightenment – of which the infant American republic was a significant part – stood against.
What it stood for was reason, science, liberty under the law, unfettered commerce, and political accountability, however imperfect. As Ian Morris's new book, Why the West Rules (Profile, £25), suggests, these factors – and inventions such as the steam engine, which displaced muscle power – are what allowed a small foggy island like ours to dominate world affairs for 200 years and then pass the steering wheel to our former colony.
That period is now ending as the east reasserts its natural and numerical superiority after a 500-year lapse. The fact that the rise of China and – Obama was there this week – India became unmistakable during Bush's presidency only reinforces the large strategic question mark over his presidency.
Does Bush get much of this profound change that his unilateralist policies – the free-market banking crisis at home, those ill-judged adventures abroad – did not create but certainly accentuated, taking a lot of America's accumulated moral and financial capital with it? I think not.
You may have read today's Guardian extracts, including Bush's insistence that it remains right to have invaded Iraq despite the "sickening" absence of WMD; his friendship with and admiration for Tony Blair: his claim that he – not ("the Cheney myth") his officials – called the shots on the big decisions of peace, war and appointments. It was they, not him, who were keenest to overthrow Saddam Hussein, he writes.
Much of this sounds unconvincing and the printed extracts in today's Times reinforce this impression. The "Mission Accomplished" banner behind him when he declared the Iraq war over on the USS Lincoln was meant for the ship's crew, not as a victory slogan: a mistake, he says. But not his.
Trivial? Yes, but he also seems to regard the disbanding of the Ba'ath party and the Iraqi army as someone else's decision – America's post-2003 Iraq administrator Paul Bremer's – not his.
At the same time he acknowledges that the vacuum thereby creating allowed the Sunni revolt and al-Qaida's terror-tourists to destabilise all chance of an orderly post-Saddam transition.
Bush was angry at pictures of looted museums and shops, yet – he admits this mistake – allowed US troop numbers (too low in the first place) to be reduced from 192,000 to 109,000 in the first 10 months. As for his other mistake, the absence of WMD, he says Saddam lied about having them because he feared Iran. Bush himself did not lie; he believed the intelligence.
On that detail, I agree. Most people inside the loop thought Saddam had WMD, including the late David Kelly. They turned out to be wrong. Bush justifies what he did – as most retired leaders do, Tony Blair among them – and appeals to the judgment of history.
Who knows, it may be kinder than many western progressives think – Bush is still cross with Germany and France – as facts unfold. Thus he reveals an intercepted letter written by a top al-Qaida leader under pressure in Iraq in 2004 in which he explicitly urges the launch of a "sectarian war" against the country's long-oppressed Shia majority in order to prolong the fighting. That makes cruel sense, too, and Bush's critics chose to ignore it.
Today's reading includes the calamitous under-reaction to Hurricane Katrina, which took 1,800 lives and devastated New Orleans. Bush hesitated to overrule Louisiana's governor, a woman and a Democrat, to send troops into a black city in the south. So that delay wasn't really his fault either.
We have yet to read about the banking crisis that brought the US economy close to disaster – and will seal other doubts about the second Bush presidency as a harbinger of US decline if that is what (too soon to say) it proves to be.
There is sentimental personal stuff about his drinking, his close family life – especially that matriarch, his mother, Barbara Bush, to whom he is close. He asserts that Dad, ex-President Bush Sr, did not oppose the 2003 invasion, as many suspected because some of his former team were openly sceptical. But there, the Bushes stick together, as close families do.
Bush calls himself a "comfortable dude", which was the impression I formed when I first saw him in action close up, probably with Blair at his Crawford ranch in 2002. Much more at ease with himself than his father, which is "usually a good sign", I recall writing at the time.
The observation in general holds good, but the evidence of this book suggests – yet again – that my conclusion was wrong. He was a bit too comfy with himself.
http://www.guardian.co.uk/politics/blog/2010/nov/09/george-bush-michael-white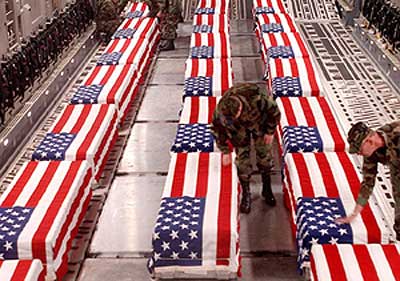 George Bush's torture admission is a dismal moment for democracy
When again will the US be able to direct others to meet their human rights standards?
by Philippe Sands, guardian.co.uk, Tuesday 9 November 2010 16.52 GMT, Article history
Although it comes as no surprise, George Bush's straight admission that he personally authorised waterboarding – an act of torture and a crime under US and international law – marks a dismal moment for western democracies and the rule of law. When again will the US be able to direct others to meet their human rights standards? Certainly not before it takes steps to bring its own house in order.
Unlike the UK's coalition government, which has announced a judicial inquiry on allegations of British involvement in torture, Barack Obama's administration has apparently ended the practice – but has done nothing to investigate the circumstances in which it was used by the Bush administration.
Bush claims that the use of waterboarding on Abu Zubaydah "saved lives", including British ones. There is not a shred of evidence to support that claim, one that falls into the same category as the bogus intelligence relied on to justify war in Iraq.
Indeed, waterboarding and Iraq appear to be interconnected, as torture-induced information was relied upon to justify the invasion. Torture may produce information, but it doesn't produce reliable information, as every experienced interrogator I have spoken with repeatedly tells me – on both sides of the Atlantic. It produces the information that the subject believes the interrogator wants to hear.
What is accurate – up to a point – is Bush's claim to have acted on legal advice. The circumstances are set out in a narrative account published by the Senate select committee intelligence committee in April 2009 . This indicates that on 17 July 2002 national security adviser Condoleezza Rice "advised that the CIA could proceed with its proposed interrogation of Abu Zubaydah", following a meeting between CIA lawyers, Bush's White House counsel and the NSA legal adviser.
This was then "subject to a determination of legality" by the office of legal counsel at the department of justice (DOJ). Written approval followed a couple of weeks later, in the form of two now notorious 1 August 2002 'torture memos' authored by John Yoo, currently teaching at Berkeley Law School, and Jay Bybee, now a US federal court of appeals judge.
Bush fails to mention that the advice prepared by Yoo and Bybee – which did not go through the normal inter-departmental consultations – has been subject to devastating criticism. The DOJ's own office of professional responsibility concluded that Yoo "put his desire to accommodate the client above his obligation to provide thorough, objective and candid legal advice and … therefore committed intentional professional misconduct".
It found that Bybee had acted in "reckless disregard" of his professional obligations. Both men escaped sanctions only because an associate deputy general counsel, David Margolis, later concluded that both men had exercised "poor judgment" but did not knowingly provide false advice. Margolis nevertheless concluded that Yoo's "loyalty to his own ideology and convictions clouded his view of his obligation to his client".
This is the dismal, bogus legal advice on which Bush relied, and the fact that he continues to invoke it today says much about his judgment. He would do better to take on board those with first-hand experience of what the embrace of torture might mean for Americans abroad, who recognise that its use by the US will justify its use against the US.
When Bush first authorised waterboarding, says former US Centcom commander General Joseph Hoar, "he sent America down the wrong road, battering our alliances, damaging counterinsurgency efforts, and increasing threats to our soldiers". So much for saving lives.
• Philippe Sands QC is professor of law at University College London, and author of Torture Team
http://www.guardian.co.uk/world/2010/nov/09/george-bush-torture-admission-democracy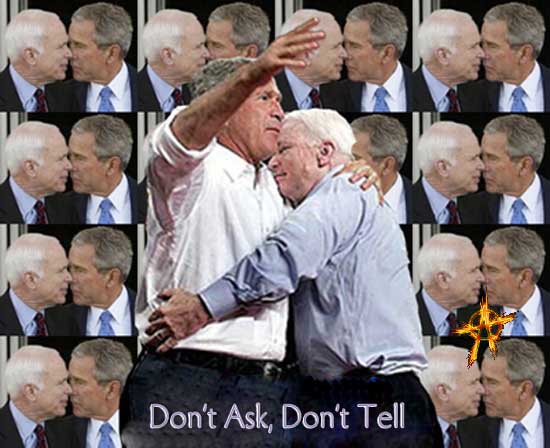 Waterboarding is torture, Downing Street confirms
No 10 dismisses George Bush's claim in his memoirs that interrogation technique is legal and helped foil attacks on Heathrow and Canary Wharf
by Haroon Siddique and Chris McGreal, guardian.co.uk, Tuesday 9 November 2010 15.04 GMT, Article history
Downing Street today dismissed George Bush's claim that waterboarding is not torture after the former president used his memoirs to play down the brutality of the interrogation technique and claimed that it saved British lives.
Waterboarding, which was banned by President Barack Obama, helped foil attacks on Heathrow airport, Canary Wharf and a number of US targets around the world, according to Bush.
In Decision Points, published today, Bush insists the practice – which simulates drowning – is not torture, describing it instead as one of a number of "enhanced interrogation techniques".
But Downing Street confirmed the British government still shared Obama's opinion that waterboarding constitutes torture. "It comes under that definition in our view," a No 10 spokeswoman said.
The former chair of the Commons intelligence and security committee, Kim Howells, cast doubt on Bush's claim that it had helped save British lives. "We are not convinced," said the Labour MP.
In an interview with the Times, Bush said: "Three people were waterboarded and I believe that decision saved lives."
Asked if he had authorised the use of the technique in the interrogation of Khalid Sheikh Mohammed, the self-proclaimed mastermind of the 9/11 attacks, Bush answered: "Damn right!"
"We capture the guy, the chief operating officer of al-Qaida, who kills 3,000 people. We felt he had the information about another attack.
"He says: 'I'll talk to you when I get my lawyer.' I say: 'What options are available and legal?'"
In his memoir, Bush writes that waterboarding was highly effective, providing "large amounts of information".
"No doubt the procedure was tough, but medical experts assured the CIA that it did no lasting harm," he writes. "I knew an interrogation programme this sensitive and controversial would one day become public. When it did, we would open ourselves up to criticism that America had compromised our moral values. I would have preferred that we get the information another way. But the choice between security and values was real.
"Their interrogations helped break up plots to attack American diplomatic facilities abroad, Heathrow airport and Canary Wharf in London, and multiple targets in the United States."
The technique was first approved for Abu Zubaydah, an al-Qaida figure arrested in Pakistan in 2002 who was suspected of involvement in a plot to attack Los Angeles International airport.
"His understanding of Islam was that he had to resist interrogation only up to a certain point," Bush writes. "Waterboarding was the technique that allowed him to reach that threshold, fulfil his religious duty, and then co-operate."
Waterboarding is one of a number of controversial practices banned by Obama since he succeeded Bush. The new president has denounced the practice as torture.
Bush refused to accept that definition. "The lawyer said it was legal," the former president told NBC's Today programme. "He said it did not fall within the anti-torture act. I'm not a lawyer. But you gotta trust the judgment of people around you, and I do."
Asked about allegations that lawyers had been pressurised into giving the president the answer he wanted to hear, Bush directed his critics to read the book. He gave an identical response when NBC interviewer Matt Lauer asked him whether it would be legal for another country to waterboard a captured US solider.
While Obama has said the US is no safer as a result of waterboarding and other forms of torture, Bush insisted: "Using those techniques saved lives. My job was to protect America. And I did."
He writes that waterboarding would have been used on more prisoners if the right people had been captured.
"Had we captured more al-Qaida operatives with significant intelligence value, I would have used the programme for them as well."
The claim that waterboarding prevented London attacks was challenged by Howells, . He told BBC Radio 4's Today programme that there had been and still were "real plots", but added that "we're not convinced" that waterboarding produced information which was "instrumental in preventing these plots coming to fruition and murdering people".
Howells said Bush was trying to "justify what he did to the world", a viewpoint echoed by the former shadow home secretary David Davis.
Davis told Today that although security information provided from abroad would have to be used regardless of how it was obtained, torture did not work and should be discouraged.
"People under torture tell you what you want to hear," he said. "You'll get the wrong information and ... apart from being immoral, apart from destroying our standing in the world, and apart from undermining the way of life we're trying to defend, it actually doesn't deliver."
http://www.guardian.co.uk/world/2010/nov/09/george-bush-memoirs-waterboarding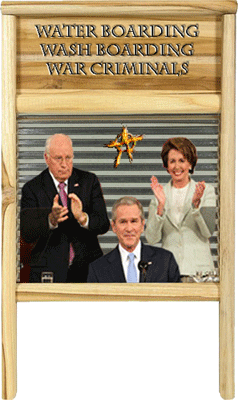 No charges over destruction of CIA interrogation tapes
Videos showed harsh interrogation techniques used on two al-Qaida suspects at secret CIA detention centre after 9/11 attacks
by Ewen MacAskill in Washington, guardian.co.uk, Tuesday 9 November 2010 18.34 GMT, Article history
Nobody from the CIA will be charged in connection with the destruction of videos of the interrogation of terrorist suspects in the years after the September 11 attacks, the US justice department said today.
The 92 tapes showed harsh interrogation techniques being used on two al-Qaida suspects held at a secret CIA detention centre in Thailand.
They were destroyed on the orders of a senior CIA official, but it is not known whether the decision was his or came from higher up.
The justice department has also struggled to established a motivation – whether the US did not want any further bad publicity in the wake of the Iraqi Abu Ghraib prison scandal or whether CIA operatives feared prosecution.
Matthew Miller, the director of the office of public affairs at the department, said: "In January 2008, attorney general Michael Mukasey appointed assistant United States attorney John Durham to investigate the destruction by CIA personnel of videotapes of detainee interrogations.
"Since that time, a team of prosecutors and FBI agents led by Mr Durham has conducted an exhaustive investigation into the matter.
"As a result of that investigation, Mr Durham has concluded that he will not pursue criminal charges for the destruction of the interrogation videotapes."
http://www.guardian.co.uk/world/2010/nov/09/no-charges-destruction-cia-interrogation-tapes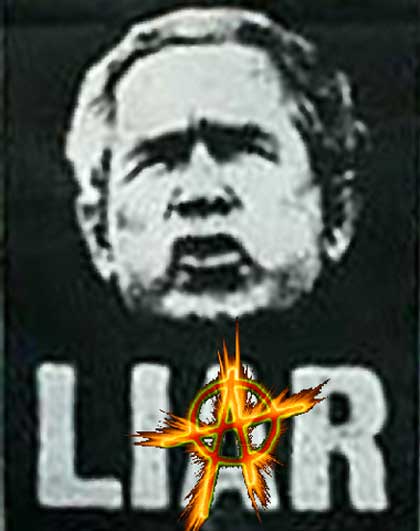 Seymour Hersh :
The US government has had videotapes of boys being sodomized at Abu Ghraib prison.
"The worst is the soundtrack of the boys shrieking," the reporter told an ACLU convention last week. Hersh says there was "a massive amount of criminal wrongdoing that was covered up at the highest command out there, and higher."
http://radio.weblogs.com/0107946/2004/07/14.html#a1922
Transcript of Seymour Hersh's ACLU Keynote Speech Here
07/14/04, Seymour Hersh's ACLU Keynote Speech Transcribed
On July 8, Seymour Hersh addressed the ACLU's 2004 Membership Conference.
… The truth is, it's so ironic… the best information we may get about this election may come from a combination of The Control Room, Fahrenheit 9/11, John Sayles, the nightly news from Jon Stewart if some of you watch that. At the height of the prisoner abuse stories, [Jon Stewart] had one of his mock news broadcasters say very seriously to the camera, on the Stewart show, he said, "The important thing is not that we commit torture and abuses, it's that we're a country that doesn't condone torture and abuses" [laughter] — that's a wonderful line.

And so, you start talking about failures of communication, I don't know where we're going to go with this, I can't make you feel happy about where we are. We've got a very important election coming up, probably the most important since, what, 1860. I think it is, and there's nothing I can say to you about any of that. …

So here we are. The bottom line is, by the way, I'm in a tough position because I'm not done reporting on all of this. … It's a tough position because there is more to the story. …
Standards for Government Ethics [1:10:25]
I guess the way to describe how you look at things is, I don't know about you, but I have a wife and children, and one of the things that makes life livable is trusting in my partner, never lying to my children and never wanting my children — with the exception of teenage girls [laughter] — to lie to me about anything. …
But basically you know what I'm talking about, the core of how we exist. The way we live — not us, there's nothing special about us, everybody in the world — we all live, the most important thing in our life is our family structure and the integrity with which we live, and the honesty with which we conduct our life, and the trust with which we have people [sic].
And if you think about it, you begin to understand the bad bargain we have [now]. It's, it's, it's a condition, a requirement, one that we so desperately live with our own families with that we don't even begin to levy on the President of the United States and the National Security Advisor. It's not even a requirement [for them]. We don't even have any expectation that they're going to have the same trust and integrity in conducting their affairs as we do in our own personal life.
It's a bad bargain for us in the commonweal. We don't even begin — we understand what they are. You heard talking about Henry Kissinger, who, for all of his genius, lied like most of us breathe. And when you're in a situation like that — is that partisan or non-partisan, I don't know [referring to the ACLU's need to remain non-partisan].
But it's really a bad bargain. And we live with it pretty happily, we go along, ok another President, another National Security Advisor, Condi Rice in this case — and we know we don't get the story, and what do they have the right to do? They have the right to send our children, men and women now, in the name of democracy to go kill people and be killed and torture and perhaps be tortured in return, which is always going to be the end result of torture. And so, I think there's nothing wrong with holding these people to the highest possible standards. It doesn't happen enough. But that's what we have to do.
Scope of the Crimes of Torture [1:12:50]
We don't know — I'll tell you right now, the reason I'm saying all that — is what happened at Abu Ghraib, I can just tell you this, and I have to do the reporting on this and you have to wait for me to do it — but it's not about an academic debate in long essays between the Justice Department and the White House, legal essays about where the Geneva Convention ends and the Presidential prerogative begins.
What we had was a series of massive crimes, criminal activity by the President and the Vice President, by this administration anyway, I can say that, I can't say who did it.
The only way to look at this is as war crimes. What happened are war crimes. I'm not saying it's there yet. It's not there yet. But that's where it has to go. We have to stop looking at it as some sort of academic debate about Geneva Conventions and really begin to look at it in terms of: Who did what? Who died? Why did he die? Are there people missing? Are we doing what the Brazilians and Argentineans did back two or three decades ago and actually into this decade? Are we disappearing people? Are there people being tortured knowingly in advance that the torture was going to put their lives in peril and is nothing being done to relieve their suffering to the point that they die?
Is there mens rea? Is there guilty knowledge? Is it a crime? And we're going to get there, because I think that's where it's sort of ineluctably going, you can just see on and on and on, and we're not there yet. I'm not telling you I can take it there, I'm just telling you that that's the way you have to look at it.
Repercussions in the Arab World [1:14:25]
I'll tell you what an Israeli told me. And the Israelis as you know — a very tough, hard-nosed Israeli told me at one point, about all this — he said, you know, we hate the Arabs. This is a guy who spent his career in the intelligence service and, you know, his hands are bloody. He said, we hate the Arabs, and the Arabs hate us, and before 1948, we've been killing Arabs, and they've been killing us. But I have to tell you something, he said. We know somewhere down the line, we're going to have to live with these people, much as we can't stand them, they're going to have to be our neighbors. And if we had done in our prisons to the Arabs what you have done to the Arabs in your prisons, we couldn't live that way.
And so the bottom line is we have started something that we don't know [what] the end, the bottom line, is of this treatment, as more details come out.
And I can tell you it was much worse, and the government knows it's much worse, than they've even told you. There are worse photos, worse videotapes, worse events. To The New Yorker's credit we decided, not for censorship, but just how much can you, how much can you levy on Arab manhood, in public?
But Arabs, I will tell you, it's not just the radicals — and we all know how this policy, this administration's policies, in Afghanistan, too, and also of course in Iraq, has really done exactly the contrary of what they said they were going to do. They haven't ended the war of terrorism — they've expanded it — that's nothing obvious [sic], that's totally clear.
But Arabs now, moderate Arabs, Arabs that normally would be doing the kind of — as you know, the overwhelming, the vastly overwhelming percentage of moderate Arabs deplored what happened to this country on 9/11, as much as anybody here — but those Arabs we've lost. They see us as a sexually perverse society. The sexual stuff we did to them is seen as just perversion. And I think we're going to have consequences for a long time to come. There's an awful lot of respect in the Arab world for Americans, I travel there all the time, and American Jews even, it's not, nobody's going to — I wouldn't walk around Baghdad — but most of the world is very safe. We have a lot of problems.
The Neocon Cult [1:16:47]
So, rather than deal with the obvious stuff about Bush and this election and what it means, I think the real question we have to answer, and this is the question I'm inchoate about, I don't have an answer …
The question we have to say to ourselves is, ok, so here's what happens, a bunch of guys, 8 or 9 neoconservatives, cultists — not Charles Manson cultists, but cultists — get in and it's not, with all due respect to Michael Moore, and you'll read it, his movie's fine, but it's not about oil, it's not even about protecting Israel, it's about a Utopia they have, it's about an idea they have. Not only about — democracy can be spread — in a sense, I would say Paul Wolfowitz is the greatest Trotskyite of our time, he believes in permanent revolution, and in the Middle East to begin, needless to say.
And so you have a bunch of people who've been for 10, 12 years have been fantasizing since the 1991 Gulf War on the way to resolve problems. And of course Israel will be a beneficiary and etc. etc., but the world in their eyes — this was Utopia. And so they got together, this small group of cultists, and how did they do it? They did do it. They've taken the government over. And what's amazing to me, and what really is troubling, is how fragile our democracy is. Look what happened to us.
[In the press, there is] self-censorship, which is the beacon word for me, you know I always think it comes more, you know there is a corporate mentality out there, but there's also a tremendous amount of self-censorship among the press. It's like a disease.
But also — they not only — they took away the edge from the press, they also muzzled the bureaucracy, they muzzled the military, they muzzled the Congress, and it's an amazing feat. We're supposed to be a democratic society, and all of those areas of our democracy bowed and scraped to this group of neocons who advocated a policy.
General Shinseki [1:19:05]
You know, we all know the story of how mad they got at General Shinseki, who I think is going to run for the Senate in Hawaii and should, for Inouye's seat, he's a great general. The important thing about Shinseki for me, and this is just heuristic, I don't know this, the important thing about Shinseki is this. He testifies before the Gulf War we're going to need a couple hundred thousand troops and everybody, Wolfowitz and the others — I count Wolfowitz, I lead with him, because he's sort of the, he's the genius in the background, he's the man, very articulate, very persuasive — and so Shinseki testifies we need a couple hundred thousand and everybody's mad at him, it's about two weeks before the war, and it made sense, everybody said, they were mad because he's talking about numbers these guys say you won't need. They're going to go invade Iraq and you know the story, they were going to be greeted with flowers and all that stuff, we all know that story.
But it wasn't that. Their complaint with Shinseki was really much more interesting. It was: didn't he get it? Didn't he know what we've been talking about, in the tank with the JCS and the generals — didn't he get it? We could do it with five thousand troops, we have to make these bargains with these crazy Clinton-ized generals — I'm talking like Rummy, like Rumsfeld would talk — literally, unfortunately — these soft generals, these Clinton-ized generals — didn't Shinseki get it? Didn't he understand what we're doing here? We did it in Afghanistan, we're going to do it in Iraq. Some Special Forces, some bombing, we're going to take it over. It's going to be like this. He didn't get it, that was the problem, that's why they had to read him out. He wasn't on the team.
And so you have a government that basically has been operating since 9/11 very successfully on the principle that if you're with us you're a genius, if you're against us you're not just somebody [in the] loyal opposition, you're a traitor. They can't deal with you. I'm exaggerating very slightly.
Pentagon in Disarray [1:21:00]
So what does that mean? That means no dissent. Somebody I know recently was working with the Joint Chiefs of Staff on a budget issue. The budget's in incredible chaos, the Defense Department budget. Don't hold me to this, because, you know The New Yorker has this great fact-checking system, this is just something I've heard, but among the problems they have, they can't find something like one billion dollars in cash that was known to be in Iraq, they just can't find it. And you know we're talking with the b-word there, you known one billion.
And so they've got huge problems that they're spending and the Joint Chiefs, this was in big league meetings, and then this gentleman has to go and brief his findings. He's an outside expert, he's done an investigation, he has to brief Rumsfeld, and one of the senior generals who happens to be a very good guy — not General Myers, the Chairman of the Joint Chiefs, who's know to many generals as "hear no evil, see no evil", you know we have that incredible sort of problem — I wish, this is a digression, I wish they had more guts, the two, three, and four stars. I shouldn't say that because I'm obviously a beneficiary, you know, indirectly, I'm the beneficiary for their thoughts in some cases, but it is sort of sad that none of them have come forward and really blasted away, because I can tell you right now, the disaffection inside the Pentagon is really extremely acute, there's never been anything like it, and they feel that this government doesn't care about — you know a good officer, and I could tell you right now, don't make the mistake of thinking that they're not good people, they are, and in the intelligence service too, they're people like everybody else. They want to do their job right, they want to do it with as much honor as they can. And this is something that I feel — I know these guys, and they do care. But they also, the good ones, also they're in loco parentis. One of the things they take very seriously, particularly, you known I'm a Marine, you know what I'm talking about, you give your children to them, they take of you. They can't do that now in Iraq. They really don't think we care, and they don' think, they certainly don't think people in the White House care. …
Rumsfeld Refuses to Listen [1:23:10]
So one of the good generals, one of the good guys goes in for a meeting with Rumsfeld, and the person I'm talking about is describing the condition that he's discovered of the budget planning. We're talking about lots of billions of dollars, this war is going to probably end up being the trillion dollar war that nobody — you can't even begin to estimate the cost.
When you see the Moore movie, and in [The] Control Room, when you see those movies, the photographs that are the most gripping are the photographs of Baghdad before the war. And look, I know he's a bad guy, etc., etc., etc., Saddam, but still, and the rebuilding —
Anyway, the point is that my friend, this person told Rumsfeld how bad things are, and Rumsfeld of course said, oh my God, that's absolutely wrong, he said, there's nothing like that, there's no problem with the budget and he turned to this ranking general and said, isn't that right? And this general, in front of this outsider, said yes sir, you're right. And that's what happens, that's what you have now, and to me, there's nothing more scary. That the Secretary of Defense is simply incapable of hearing what he doesn't want to hear. And he's not the ideologue that Wolfowitz is. You couple that with an ideologue, and I don't know what we can do. I don't know what any of us can do to stop it.
Transfer of Iraqi "Sovereignty" [1:24:50]
I think what's going to happen is the President's — my guess is, first of all, again, the idea that three networks — or at least two of them — I think all three sent their anchormen through Baghdad on the 30th for this transfer of sovereignty and I just wonder, I mean, how out of touch are they? What sovereignty? What sovereignty do we have to give? There's no phones, there's no electricity [laughter] — no, this is a sad fact. There is no sovereignty, there's no army. It's a Potemkin village maybe, yes, so they're going to go inside the CPA where the grass is green and the air-conditioning works and they're going to have a change of command with the press monitoring it and they had all three anchors there. I thought to myself, wow, it's really scary. We're getting into — we're making the pictures and we're believing them now, more than ever. So it doesn't have much reality.
So the President's, I would guess the President's policy is — he's got no, he doesn't have a policy behind the new government, the Allawi government, which is basically a bunch of outsiders taking control, and everybody's got their hands in certain — there's no way this government's going to be acceptable to anybody except a very small minority of people. It's not going to work, it's not going to stop the insurgency.
What's Next in Iraq [1:26:10]
I think you're going to see a lot of efforts to try to paint the insurgency in the next month as increasingly being outsiders. I've seen already the first "showdown" between al Qaeda and the United States. "Al Qaeda's taken over the insurgency" — I don't think that's true at all. And I can tell you right now — this I'm telling you I know — a year ago, a year and a half ago, there was total panic inside, because the opposition, the insurgency, was operating in 1, 2, and 3 man cells and we knew nothing about them. I can tell you right now, they're operating in 10 and 15 man cells right now and we still know nothing about them. The interrogations haven't worked, no matter how much pressure they put on people. We have no tactical information of any use whatsoever.
And if you go to Europe and talk to some of the intelligence people there and some of the people in the Middle East who are our friends — we have many friends, who are very sad about what's happened to America, are praying for the next election — they will tell you even the stuff you're hearing about Zarqawi — Zarqawi, excuse me, Zarqawi is mister everybody, he's never liked bin Laden, and it's not clear that the person that we claim responsible for all those acts is he. Some of the people who know the Arab world very well and very carefully and listen to his statements. He's a Jordanian, and many of the comments that have been alleged to have been in his name are not made by him. In other words, the suggestion is that he's a composite figure. He's very convenient.
I don't want to suggest to you that we've ever been propagandized by our government [laughter], but it's very convenient. It's very convenient to keep on telling the press that Zarqawi's — my favorite one is that nice kid that was beheaded, remember. The guy that beheaded him had a hood over him. He was described very confidently by the American establishment government as Zarqawi. Well, if they can see through hoods. Anyway —
So, I think the policy's going to be, we've got this guy Allawi and this government, let's stand him up and see if he can past the election, and let's just escalate, and bomb, and bomb, and bomb. And the only answer for these guys is going to be more pressure, more military force. We accept as commonplace, every day now, we're emulating Israel in [their] missile attacks, and it's a daily occurrence. We keep on bombing places in Fallujah, claiming we've gotten rid of Zarqawi, who keeps on not showing up anyway, whoever he is.
We don't have much intelligence, and we're escalating a war. Bombing, missile attacks, much more violence, it's come, crept up on us, you know little cat paw, and we're there. We're there in a full-scale, increasingly intense military activity, more bombing, more air force planes, more ordnance, more shelling, what we call force protection — that is, you're not going to send troops somewhere where you can just fire a lot of missiles [instead], which means of course more collateral damage, more civilians, which means of course more opposition, more insurgency.
Torture: Worse Revelations to Come [1:29:08]
What they did at Abu Ghraib and other places was, the people they would get, they would torture. And sometimes, for an Arab man, being photographed without clothes on — in the Koran, you're not allowed, this front [motioning to his body] cannot be exposed — and to be exposed that way and to be forced to simulate sexual activity with other males and have women give the thumbs-up sign is the ultimate degradation. It's literally — any classic definition of — it's torture. Torture isn't always physical. It's a torturous process.
And the purpose of it, of course, is to generate information. So what do you get? You get people that know nothing. The ICRC, the international Red Cross, estimated in the prison population at Abu Ghraib at the time of the worst abuses, they estimated that upwards of 90% had no bearing at all on anthing anti-American, or any activity that had anything to do with the insurgency. This wonderful general, Antonio Taguba, the report that I got, this guy Taguba's report estimated that 60% had nothing to do [with it].
So you take these people, you expose them to the ridicule and physical torture that you can, and they end up telling you. Yes, they'll give you the names of people in their neighborhood that are al Qaeda, or terrorists, insurgency, and they give you names. And of course they're just names, they're just doing it, and then you arrest those people, and bring them in, and you start the process. And the circle gets bigger, and bigger, and bigger.
And I would — debating about it [long pause]. Some of the worst things that happened that you don't know about. OK? Videos. There are women there. Some of you may have read that they were passing letters out, communications out to their men. This is at [Abu Ghraib], which is about 30 miles from Baghdad — 30 kilometers, maybe, just 20 miles, I'm not sure whether it's — anyway. The women were passing messages out saying please come and kill me because of what's happened. And basically what happened is that those women who were arrested with young boys, children, in cases that have been [video] recorded, the boys were sodomized, with the cameras rolling, and the worst above all of them is the soundtrack of the boys shrieking. That your government has, and they're in total terror it's going to come out. It's impossible to say to yourself, how did we get there, who are we, who are these people that sent us there.
When I did My Lai, I was very troubled, like anybody in his right mind would be about what happened, and I ended up in something I wrote saying, in the end, I said, the people that did the killing were as much victims as the people they killed, because of the scars they had.
I can tell you some of the personal stories of some of the people who were in these units who witnessed this. I can also tell you written complaints were made to the highest officers. And so we're dealing with an enormous, massive amount of criminal wrong-doing that was covered up at the highest command out there and higher. And we have to get to it, and we will. And we will, I mean, you know, there's enough out there, they can't — [applause]
So — so, it's going to be an interesting election year, it is. It's going to be Bush vs. Bush, I think, largely, in my view, not that the Democrats, or Ralph Nader, won't have something to do with it, but it's really going to be, it's Bush running against Bush.
The Justice Department [1:33:05]
And, I don't know where we're going to come out. And, I guess, I guess the only thing I can say is that above and beyond that, all of you know because all of you care about the Constitutional rights and what's going on in the government, the issues that many in [the ACLU] are deeply involved in, one of the other great shocking examples of self-censorship, or just sheer cowardness, or what you will, is just the inability of the press corps to deal with the Justice Department and what's happened there.
It's one of the great failings — I can tell you the degradation of that place has been so total, and there are people, again, there are many people in those places that really care about human rights. I was getting emails on September the 12th, 2001, from people the inside the FBI saying we are in real trouble with this guy Ashcroft. So there are people there that care, they fight, as hard as they can. It's not as if — when you have the kind of leadership we have, I don't know where we go. I just wish I could tell you — I am telling you — go back, do what you can, … you're going to say to yourself, as many people have said to me, I'd better do more. But also be terribly aware, that we are so disconnected with this leadership that it's not necessarily clear that what you do is going to impact on them.
Because these are people that are really out there. We have really been — you know, as I say, it's not the Manson clan — but we really have been taken over, and we have to do something to stop it, and let's hope we can do it electorally.
Transcript by http://www.pastpeak.com/
http://www.informationclearinghouse.info/article6492.htm
THE MOVIES
READ MY LIPS
Bush & Blair Secret Lovers?
HE SAID IT
Bush's War on U.S. Citizens
FLASH MOB - Put A War Criminal's Book In the Section Where It Belongs: UNRESOLVED CRIMES
CALL FOR CONSTITUTIONAL CONVENTION TO REMOVE TRAITORS
WHO WOULD ABOLISH UNITED STATES LIBERTY AND FREEDOM

Things Don't Change, People Do!
Thanksgiving, November: 2007, 2008, 2009, 2010
Be the change you want to see in the world
Mahatma Ghandi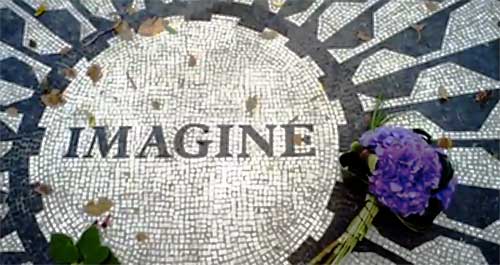 Ozzy Osbourne sings John Lennon's "How?"
Imagine no possessions, I wonder if you can, no need for greed or hunger, a brotherhood of man. Imagine all the people sharing all the world...You may say I'm a dreamer, but I'm not the only one. I hope some day you'll join us and the world will live as one.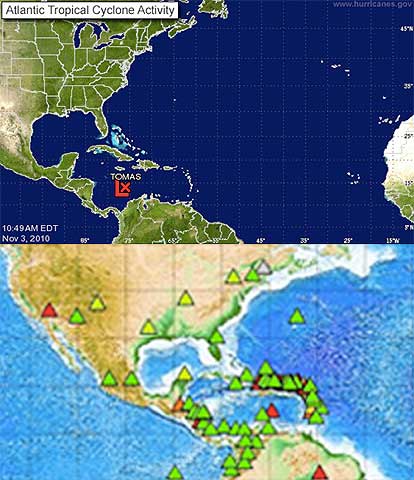 Puerto Rico Seismic Network - Significant Earthquakes - NOAA National Hurricane Center

Only after the last tree has been cut down, Only after the last river has been poisoned, Only after the last fish has been caught, Only then will you find money cannot be eaten. - Cree Prophecy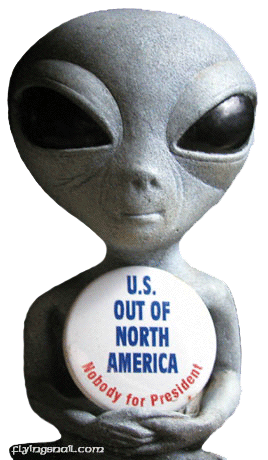 Dying soldier admits seeing ET from Roswell UFO crash
Michael Cohen m.cohen@allnewsweb.com
http://www.allnewsweb.com/page1199999414.php via: Prez USA-Exile
Ex-Soldier Paul Epley, of North Carolina, is 80 years old, fighting cancer and wants to get a few things off his conscience.

One of the things he wants to come clean about is that he saw a live alien that survived the UFO crash in Roswell while he was serving his country.
In the summer of 1950, Paul was in the U.S. Army and stationed at Camp Wallace on the James River in Virginia. One day, for reasons he no longer remembers, he travelled to Camp Perry near Williamsburg, Virginia. While there, he recognized an MP guarding a bunker as they had served abroad together.
"I went down and asked him what he was guarding," says Paul, "and he said I can't show you. So I kept talking to him and he said, 'All right, I'll give you a brief look at it.' So he opened the door." The door was opened and just 15 to 20 feet from him was an ET standing in a small cage with a base that was only three to four feet square. The ET was about 4 ½ feet tall and only wearing briefs.
What Paul remembers most clearly was the alien's skin color which he described as "an old orange-gray, dead-looking color." Despite the dull color, Paul could clearly see alien was alive and seemed to be aware of his presence. Though smaller and skinnier, Paul found the alien's features remarkably human. The shape of the head, ears, eyes, nose, chest, arms and legs were all not that different to those of a human being. According to Paul the alien was almost bald with just a little bit of hair. He also noticed the alien's fingers were longer than those of an Earthling.
After viewing the alien for several minutes, Paul left the bunker. He remebers well the guard saying "that was the fifth one from Roswell (UFO crash site)" and "they were taking it up north somewhere." Paul also explained that the alien was moved from Roswell, New Mexico to Fort Hood, Texas before arriving at Camp Perry, Virginia.
"At that time," Paul adds, "Camp Perry was the most secret place that we had in America. I didn't know much because I didn't stay there long, but I know you had to have top secret (clearance) to get in."


Thanksgiving Is A Celebration of Genocide
The End of American Thanksgivings
The Black Commentator - Issue 66
Nobody but Americans celebrates Thanksgiving. It is reserved by history and the intent of "the founders" as the supremely white American holiday, the most ghoulish event on the national calendar. No Halloween of the imagination can rival the exterminationist reality that was the genesis, and remains the legacy, of the American Thanksgiving. It is the most loathsome, humanity-insulting day of the year - a pure glorification of racist barbarity.
We at [Black Commentator] are thankful that the day grows nearer when the almost four centuries-old abomination will be deprived of its reason for being: white supremacy. Then we may all eat and drink in peace and gratitude for the blessings of humanity's deliverance from the rule of evil men.
Thanksgiving is much more than a lie - if it were that simple, an historical correction of the record of events in 1600s Massachusetts would suffice to purge the "flaw" in the national mythology. But Thanksgiving is not just a twisted fable, and the mythology it nurtures is itself inherently evil. The real-life events - subsequently revised - were perfectly understood at the time as the first, definitive triumphs of the genocidal European project in New England. The near-erasure of Native Americans in Massachusetts and, soon thereafter, from most of the remainder of the northern English colonial seaboard was the true mission of the Pilgrim enterprise - Act One of the American Dream. African Slavery commenced contemporaneously - an overlapping and ultimately inseparable Act Two. [Continue reading at]:
http://www.blackcommentator.com/66/66_cover_thanksgiving.html


Thanksgiving, Celebration of Genocide
Native American Holocaust Absolution by Pilgrims
Skipping past the signing of the Mayflower Compact, the first concerns of the new arrivals were finding something to eat and a place to settle. After anchoring off Cape Cod on November 11, 1620, a small party was sent ashore to explore. Pilgrims in every sense of the word, they promptly stumbled into a Nauset graveyard where they found baskets of corn which had been left as gifts for the deceased. The gathering of this unexpected bounty was interrupted by the angry Nauset warriors, and the hapless Pilgrims beat a hasty retreat back to their boat with little to show for their efforts. Shaken but undaunted by their welcome to the New World, the Pilgrims continued across Cape Cod Bay and decided to settle, of all places, at the site of the now-deserted Wampanoag village of Patuxet. There they sat for the next few months in crude shelters - cold, sick and slowly starving to death. Half did not survive that terrible first winter. The Wampanoag were aware of the English but chose to avoid contact them for the time being.
In keeping with the strange sequence of unlikely events, Samoset, a Pemaquid (Abenaki) sachem from Maine hunting in Massachusetts, came across the growing disaster at Plymouth. Having acquired some English from contact with English fishermen and the short-lived colony at the mouth of the Kennebec River in 1607, he walked into Plymouth in March and startled the Pilgrims with "Hello Englishmen." Samoset stayed the night surveying the situation and left the next morning. He soon returned with Squanto. Until he succumbed to sickness and joined his people in 1622, Squanto devoted himself to helping the Pilgrims who were now living at the site of his old village. Whatever his motivations, with great kindness and patience, he taught the English the skills they needed to survive, and in so doing, assured the destruction of his own people. [Continue Reading at]:
http://www.tolatsga.org/wampa.html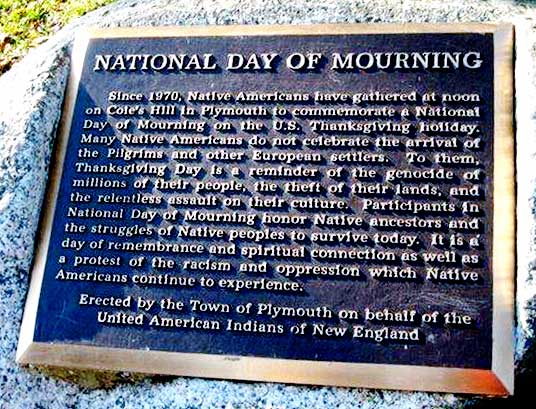 Native American Issues & Causes & NDN News Website - http://www.ndnnews.com/
The Thanksgiving Myth
by John Two-Hawks
Let me begin by stating that thousands of years before the 'official' Thanksgiving Day was proclaimed by Governor Winthrop of the Massachussetts Bay Colony in 1637, North American Indigenous people across the continent had celebrated seasons of Thanksgiving.
'Thanksgiving' is a very ancient concept to American Indian nations. The big problem with the American Thanksgiving holiday is its false association with American Indian people. The infamous 'Indians and pilgrims' myth.
It is good to celebrate Thanksgiving, to be thankful for your blessings. It is not good to distort history, to falsely portray the origin of this holiday and lie about the truth of its actual inception. Here are some accurate historical facts about the true origin of this American holiday that may interest you [Continue Reading at]:
http://www.nativecircle.com/mlmThanksgivingmyth.html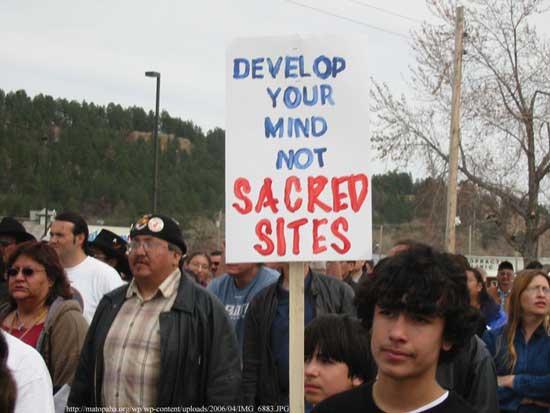 Develop Your Mind, Not Sacred Sites
In an 1868 treaty, drafted at Fort Laramie in Sioux country, the United States established the Black Hills as part of the Great Sioux Reservation, set aside for exclusive use by the Sioux people. However, after the discovery of gold there in 1874, the United States confiscated the land in 1877. To this day, ownership of the Black Hills remains the subject of a legal dispute between the U.S. government and the Sioux.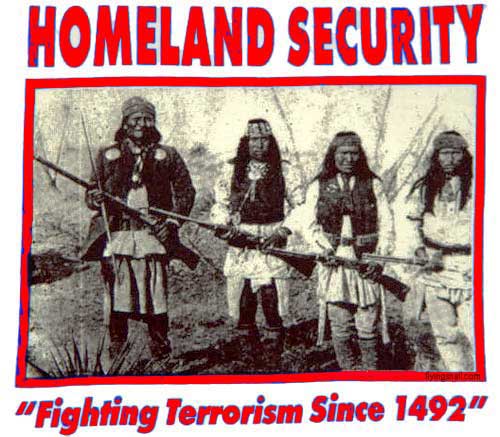 I'm Sorry You Have Taken So Long to Say You're Sorry
by David Pego
"I think America clearly knows the atrocities - the holocaust, the land theft, the boarding school experience completely wiping out the language and cultures of our Native brothers and sisters."
http://www.imdiversity.com/villages/native/politics_law/pego_apology_bill.asp
Podcasts:
Robbie Basho (Wounded Knee) - 1975 - Click


Laura Allan (Native American Ceremonial Song) - 1975 - Click

Only after the last tree has been cut down, Only after the last river has been poisoned, Only after the last fish has been caught, Only then will you find money cannot be eaten. - Cree Prophecy
David Nutt: I am not a prohibitionist
The reaction to my report shows how sterile our drugs debate has become. But there's still a chance we can reach consensus
David Nutt, guardian.co.uk, Friday 5 November 2010 20.30 GMT, Article history
Since pointing out this week that alcohol is more harmful than any other drug, I have been painted as an alcohol prohibitionist or, conversely, as someone who wants to legalise all drugs. Neither is true, and this misrepresentation is testament to how sterile this debate has become. We must get beyond this.
My interest has always been to develop a rational scale of drug harm to enable policymakers to get to grips with a significant social problem, irrespective of legal status. If alcohol was discovered today it would be controlled as an illegal drug alongside similar sedatives such as GHB and GBL. Certainly it is far more dangerous than any other legally available substance. Of course, many people are social drinkers, apparently unharmed by this pleasure. But if only 10% of the 40 million UK drinkers are significantly harmed, this total is still 10 times that of the next most harmful drug, heroin. Many social drinkers also imbibe at well above the safe levels, their health silently damaged.
Historically alcohol has been treated differently from other drugs. For most of the past millennium beers were the only safe liquid to drink, as river water was so polluted. Small – that is, weak – beer was drunk throughout the day.
Even then the effects of alcohol intoxication and dependence were well recognised and a global temperance movement developed. This led in the 1920s to prohibition in some countries, most notably the US. Most observers suggest this was a disaster.
Since the second world war the alcohol industry has become one of the most powerful and successful in the UK. Intake has grown steadily, each person on average drinking more than twice that consumed in 1945. Successive governments have often made decisions that increase sales, the most significant being the opening up of alcohol sales in supermarkets; increasing the daily hours that alcohol can be purchased, usually at discounted prices; and the extension of pub drinking hours.
The alcohol industry has successfully grown its market into under-age drinking groups by making available innocent-tasting alcopops; advertising alcohol in a glamorous and cool way with "psychedelic" or stimulant overtones; and increasing the availability of high-strength drinks, the most dangerous of which are the 8-9% ciders and lagers, providing the cheapest way to get drunk.
The alcohol industry, naturally, is denying its role in creating this problem and is making no serious attempt to moderate its contribution to the enormous harms caused. One step that could be taken is for parliament to hold an inquiry into the impact of the alcohol lobby on the legislative process over the past generation.
Disease levels caused by alcohol are at record highs and still growing, with ever younger people entering hospital with cirrhosis of the liver. By 2020 liver disease is set to overtake heart disease as the leading cause of death in the UK.
A cross-departmental review of the causes of and solutions to harmful alcohol consumption, by a coalition that has had radically different approaches to drug consumption, may offer a once-in-a-generation opportunity to build a consensus on the regulation of alcohol.
To identify the problem is not, of course, to find the solution. But a coherent policy response does need to be informed by a dispassionate, evidence-based analysis. The Independent Scientific Committee on Drugs has an important role to play. An evidence-based debate may help to overcome the alcohol blindness suffered by so many policymakers and commentators.
Source: http://www.guardian.co.uk/commentisfree/2010/nov/05/alcohol-drug-worse-than-heroin
The Merry Minuet - 1959
They're rioting in Africa. They're starving in Spain.
There's hurricanes in Florida, and Texas needs rain.
The whole world is festering with unhappy souls.
The French hate the Germans, the Germans hate the Poles.
Italians hate Yugoslavs, South Africans hate the Dutch.
And I don't like anybody very much!
But we can be tranquil and thankful and proud, for man's been endowed with a mushroom-shaped cloud.
And we know for certain that some lovely day, someone will set the spark off... and we will all be blown away.
They're rioting in Africa. There's strife in Iran. What nature doesn't do to us... will be done by our fellow man. - written by: Sheldon Harnick & performed by The Kingston Trio
Corrections & Fixes Have Been Performed on the Following Archive Files
2010.11 - 2010.10 - 2010.09 - 2010.08 - 2010.07 - 2010.06 - 2010.05 - 2010.04 - 2010.03 - 2010.02 - 2010.01
2009.12 - 2009.11 - 2009.10 - 2009.09 - 2009.08 - 2009.07 - 2009.06 - 2009.05 - 2009.04 - 2009.03 - 2009.02 - 2009.01
2008.12 - 2008.11 - 2008.10 - 2008.09 - 2008.08 - 2008.07 - 2008.06 - 2008.05 - 2008.04 - 2008.03 - 2008.02 - 2008.01
2007.12 - 2007.11 - 2007.10 - 2007.09 - 2007.08 - 2007.07 - 2007.06 - 2007.05 - 2007.04 - 2007.03 - 2007.02 - 2007.01
Republicans & Democrats Create
Zionist Neocon Communist Party

"Go Shopping" - They Want Your Soul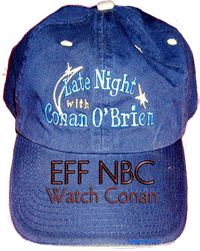 The Scale of the Universe by Cary Huang

Meat Loaf featuring Cher - Dead Ringer For Love

Fire on the Mountain: A Gathering of Shamans
A film by David Cherniack Productions in association with Global Vision Corporation and Mystic Fire Video Fire on the Mountain: A Gathering of Shamans is a documentary about the connection between consciouness and nature, as embodied in the spiritual traditions of Indigenous Peoples, whose ecological metaphors of the sacred are so relevant to the modern world. We shot the project in 1997 at an historic 10-day gathering of shamans from five continents, who travelled to Karma Ling, a Tibetan Buddhist retreat centre in the Val Saint Hugon in Savoy, in the French Alps, to discuss their concerns with H.H. the Dalai Lama and high-level representatives of the world's religions. This documentary embodies the wish of these Indigenous People - all traditional wisdom-keepers, shamans and medicine-women - who requested us to communicate their message to the world. - via Amestizo (Randy) Crazy Horse
Be Aware: The Nexus Approaches!
Posted on October 10, 2010 by mayasoma
10-10-10 Star Gate Portal
The human race is headed towards a great change, many spirits will return to the stars and something magnificent is going to happen!" Astral Walker
Can you feel it? The race is on, the diaspora has begun and souls are scrambling to make sense of the intensifying energies on Planet Earth. If only our history books had documented the truth of the astrological cycles as the Maya, and many other indigenous tribes, have long done for their own people, then there would not be so much uncertainty and fear. Unfortunately, that is not how this part of our homo-sapien history is to be played out. At present, the 3D world is going crazy and the only way to manuever these times is to understand the facts. And so, without further ado, here is some of our history…
26,000 years ago, the galactic center of the Milky Way emitted an enormous energetic wave better known as the Nexus. It does this every 26,000 years, as they say, there is nothing new under the sun. This emissions are what have caused the tumultuous transitions from each of our previous world eras. If you are not familiar with these facts, simply research indigenous tribes and their 1st, 2nd, 3rd, 4th, and soon to be 5th worlds.
What was released all that time ago will soon reach our earth in full strength. The Nexus has its own personal rhythm and does take some time to cross the galaxies and skies. I believe its arrival correlates to the Mayan Long Count End Date of December 2012. Afterall, the center of the Milky Way is where the Maya believe their Creator Hunab Ku resides. Our Creator has sent out an energy impulse, this Supreme Being is blowing us/creation a kiss. Unfortunately, our consciousness resides too far away from our original empowered selves to simply receive that kiss in bliss.
That incoming energy is meant to completely change our world, in other words, to wake us all up to who we are: infinite Gods and Goddesses with incredible abilities and powers. This incoming beam of bluish-white light will alter and restore our DNA from its current state which only uses 3% of its capacities to a renewed state of 100% remembrance. Translated: 97% of what scientist call junk DNA will be reactivated. WoW…a jolt of electricity that courses through our veins, awakening our souls and minds. No one is going to escape this phenomena. Thank you Hunab Ku!
Our main problem lies then with the Dark Lords who currently control the 3D world. They are also fully aware of the approaching Nexus and have set out a program to depopulate the Earth as much as possible. Why would they do that? Who are these Dark Lords? It's an old story, again, much of our missing history, but the short and long version of it is there is an inter-galalctic battle on right now, a war that is being waged for souls. If the Dark Lords, negative Et's, have their way, the coming earth catastrophes will take people into fear and fear is a place where they can trap one's soul, one's consciousness, forevermore. On a distant planet, in a distant place, maybe somewhere that looks exactly like our Earth, a new slave race can be created with the trapped souls. The Dark Lords know, full well, that their "time" on Planet Earth is over. A new era has cometh… the age of peace and enlightenment…and they must flee. They intend to flee with as many captives as possible. Sound like a bad sci-fi movie? I wish it were, but these are our current events and the facts are unknown to almost everyone. How frightening! Wake up, please, before you are whisked away to another dimension without personal agreement to do so.
"Right now the realm of darkness is not interested in this (peace). They are organized to block it. They seek to unbalance the Earth and its environment so we will be unready for the alignment in 2012." Carlos Barrios, Mayan Datekeeper
Take a look around…. ecological disasters leading to worldwide famines and extinction, environmental catastrophes that destroy the lives of millions, economical collapses that create a fearful, dependent race and threats of terrorism and world wars loom over our existence. Is this the four horsemen spoken of in the Book of Revelations? It clearly is the workings of the Dark Lords and its about to get more intense, after all, these are their death throes.
"From that 1987 date until now, Mr. Barrios says, we have been in a time when the right arm of the materialistic world is disappearing, slowly but inexorably. We are at the cusp of the era when peace begins, and people live in harmony with Mother Earth. We are no longer in the World of the Fourth Sun, but we are not yet in the World of the Fifth Sun. This is the time in-between, the time of transition.
As we pass through transition there is a colossal, global convergence of environmental destruction, social chaos, war, and ongoing Earth changes. All this, Mr. Barrios says, was foreseen via the simple, spiral mathematics of the Mayan calendars. It will change, Mr. Barrios observes. Everything will change. He said Mayan Daykeepers view the Dec. 21, 2012 date as a rebirth, the start of the World of the Fifth Sun. It will be the start of a new era resulting from — and signified by — the solar meridian crossing the galactic equator, and the earth aligning itself with the center of the galaxy." Carlos Barrios, Mayan Datekeeper
Meanwhile, the Family of Light is exerting every effort for a mass awakening, for gathering, for consciously uniting as we know on some level that everything is dependent on us to do so. We are supposed to be creating an astral force field around the planet and ourselves in the shape of the Flower of Life (see Drunvalo Melchizedek's work on this matter for more information). This symbol can and will prepare us for the enormity of the approaching Nexus. We are supposed to be clearing our fields as much as possible of debris, creating no new karma, so that we are a crystal clear channel for receiving the Nexus energy. We must give praise and thanks as we have received, and will continue to receive, so much help from the Galactic Federation of positive Et's.
I ask myself though, have enough souls awoken to make this transition happen with ease? Can geological earth disasters be diminished? The Dark Lords are earnestly working hard to create as many earth catastrophes as possible in these last days in order to capture their slave race of unaware humans. Many will succumb to this fate due to fear, many will go to the stars as their earth contracts are complete, and a handful of ascended beings will remain on the New Earth.
If you happened to be a person who was to die in shock and fear, your consciousness would be lost and confused on the astral plane for a moment. It is in those crucial moments that the negative Et's can and will capture your essence in a containment vehicle if you are not aware. As quickly as you come into consciousness, get to the benevolent blue light. I have been warned not to be drawn down any tunnels or caves, nor gravitate to any bright yellow-red lights and by no means go with any beckoning ET's.
The benevolent ET's, the light ones, are calling us home and their bioluminescent blue-white light is the signal. You can feel this with your heart. They have said Operation Victory is at hand. They have stated that the Dark Lords cannot succeed and all disasters will be minimized (let's hope so as some seriously dangerous threats are presenting themselves on the earth right now). They have also said the Dark Lords are at their most dangerous as they face defeat, so it is crucial to be fully present! Be aware! Vaccines? Genetically modified foods? Chemical spraying? Understand, these are some of their tools for mind control and keeping the masses asleep. Whatever cometh, wherever you find yourself in these last days where we count days, simply remember, you have only one thing to do: get to the bluish-white light, reach out for the Nexus. If you do, your full consciousness will be re-instated and you will be safe and empowered.
Let us recall the last sign in the Hopi prophecy which states that a blue planet from the Heavens will crash into Earth causing earth destruction, this last sign is what all elders are awaiting as our entry into the 5th world. Possibly, it is not a planet, but an energy wave: the Nexus?
Lightwalkers, we are going home now. We have felt the Nexus approaching for years, even if we could or could not put words to it. Our Creator desires our remembrance and this collective shift to magnificence is welcome. Stay in your heart and the Dark Lords will lose power. It is promised and all is well!
Navajo, awaiting portal 11-11-11 and 12-12-12 to the Nexus! - Source

Posted Because: It Keeps Disappearing On the Net
Zeitgeist: The Movie - 2007 by Peter Joseph from ZeitgeistMovie.com on Vimeo.
and... if the above prompted emotion, or was not clear, read this.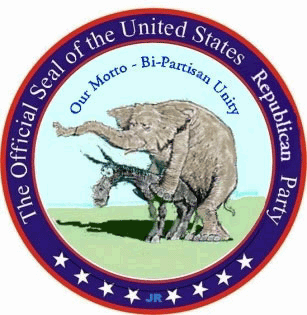 _if_
Charles Rangel Is Busted
_and_
John Ashcroft Is Not Busted
[War Criminal] Ashcroft Stonewalls Charges

by Lisa Danetz Tompaine.com - September 15, 2003

John Ashcroft is facing allegations that he broke the campaign finance law in his 2000 Senate campaign, reports Lisa Danetz in Tompaine.com. But the nation's top law enforcement officer has refused to respond. More than two years ago a coalition of voters and campaign finance reform groups filed a complaint with the Federal Election Commission saying Ashcroft's PAC, 'Spirit of America,' gave a fundraising list to his Senate campaign. Why is this a big deal? The list of 100,000 donors, developed at a cost of more than $2 million, was received at no charge and rented out for a tidy profit of more than $100,000. The PAC did not report the donation and the campaign did not report it either.

Danetz notes that if these allegations are true, then Ashcroft is in trouble. PACs cannot contribute more than $10,000 to a federal candidate in a single election cycle. 'That limit includes the non-monetary donations, like the fundraising list. Further, all PAC contributions must be reported by both the contributing PAC itself and the recipient campaign committee. Quite simply, Ashcroft's campaign and leadership PAC broke the law by giving and receiving a contribution that exceeded the federal contribution limit by at least 10 times and possibly by more than 200 times, and by failing to disclose the contribution in the first place,' she writes.

Ashcroft has not claimed innocence in this matter. In fact, he has not said anything at all. The FEC has not resolved the matter, and their files are secret. A federal judge has recently ordered the FEC to explain the delay in handling the matter. Still, not much will see the light of day unless the Ashcroft groups provide written consent for disclosure. As Danetz writes, 'If Mr. Ashcroft is truly loyal to the rule of law, he will direct his campaign committee and Spirit of America to allow the FEC file to see daylight. Unless, of course, he has something to hide.'

Source: http://www.utne.com/2003-09-01/AshcroftStonewallsCharges.aspx
_and_
Alberto Gonzales Is Not Busted
[War Criminal] Attorney General Alberto Gonzales

COUNT I: Application of Geneva Conventions; Definition of Torture

On 1/25/02, Gonzales wrote a memo to President Bush authorizing the commission of war crimes by claiming the war against terrorism "renders obsolete Geneva's strict limitations on questioning of enemy prisoners and renders quaint some of its provisions."

On 8/1/02, Gonzales commissioned a memo to President Bush which defined "torture" only as an interrogation that causes "injury such as death, organ failure, or serious impairment of body functions." This definition is contrary to The War Crimes Act and the Convention Against Torture and Other Cruel, Unusual or Degrading Treatment or Punishment, a treaty ratified by the United States. Although this memo was retracted on 12/30/04, it remained in effect for over two years and authorized an unknown number of acts of torture.

Gonzales knew or should have known that, pursuant to memoranda written by, commissioned or concurred in by him, prisoners in United States custody would be subjected to willful killing, torture or inhuman treatment; and great suffering or serious injury to body or health, in violation of The War Crimes Act.

COUNT II: Military Commissions

Between 9/11/01 and 11/13/01, Gonzales helped draft the Military Order establishing the Military Commissions, signed by President Bush on 11/13/01. This order mandated conduct by members of United States military forces which constitute war crimes under The War Crimes Act.

Gonzales knew or should have known that the Military Commissions, in whose creation he participated, would deprive prisoners in United States custody who will be tried before them, of the rights of fair and regular trial prescribed in the Third Geneva Convention and Article 3 common to the Geneva Conventions.

On 1/18/07 Gonzales testified before the Senate Judiciary Committee that the U.S. Constitution does not provide the right to habeas corpus, but rather only bars the government from taking that right away (except in the case of rebellion or invasion). This logic would overturn many of the rights that U.S. law has based on the Constitution for over two centuries, as well as overturning rights positively expressed in the Sixth Amendment.

COUNT III: Illegal Domestic Surveillance

Since the inception (date unknown) of the Bush Administration's warrantless wiretap program, Gonzales has defined, condoned, concealed and defended the administration's continued violations of the Foreign Intelligence Surveillance Act and the Fourth Amendment to the US Constitution.

On 2/6/06, Gonzales testified before the Senate Judiciary Committee that the Authorization for the Use of Military Force enacted by Congress on 9/18/01 authorized warrantless domestic surveillance. However, the secret programs may have been launched earlier, the AUMF did not grant the President the right to violate FISA and the Fourth Amendment, and Congress has since amended FISA four times without granting the President those rights. On 1/17/07, Gonzales informed Congress the illegal wiretapping was approved by an unnamed Judge of the FISA Court without providing any evidence that illegal acts had actually ended. On 7/24/07, Gonzales informed Congress there was more than one secret program.

COUNT IV: Corrupting the Department of Justice

Investigations by the Senate and House Judiciary Committees in 2007 established a pattern of firing U.S. Attorneys who failed to implement the corrupt plans of the White House to steal elections through highly-publicized prosecutions of non-existent voter fraud. At the same time, U.S. Attorneys who filed such prosecutions kept their jobs.

COUNT V: Perjury

In multiple appearances before the Senate and House Judiciary Committees in 2006 and 2007, Gonzales deliberately misled Congress about the firing of U.S. Attorneys and the warrantless wiretapping program.
_then_
Congress is Crooked!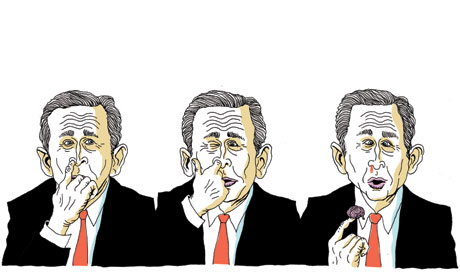 Neal Fox 16.10.10. Photograph: Neal Fox for the Guardian
Digested read: Decision Points by George Bush
by John Crace, guardian.co.uk, Monday 15 November 2010 21.52 GMT, Article history
During the last days of my presidency I gave serious thought to writing my memoirs. Karl Rove suggested I get a ghost who could write proper sentences and restrict myself to key moments of my time in office that I could retell to my advantage. So what follows is selective euphoric recall.
Quitting drinking was the toughest decision I've ever made. Those closest to me were begging me to carry on. "Think what you're doing, George," they cried. "If you do get sober, you'll go on to be president and wreck the lives of countless people. Do us all a favour and keep getting legless." I'm happy to say the only legless people these days are the US servicemen returning from Afghanistan.
I was extremely proud when my father installed me as governor of Texas. During my time in office I managed to build a new ball park for the Texas Rangers and execute record numbers of mentally ill prisoners. I had no aspirations to higher office until God told me I had a duty to serve my country.
"But Daddy," I said, "I haven't a clue what I'm doing." "That's precisely why you're the right man. Keep your mouth shut and appoint my friends to key jobs and you'll be fine." "And what if we lose the election?" "Your brother Jeb can fix things in Florida."
I have a great sense of humour, but even I struggled to crack a joke on 11 September 2001. As the twin towers collapsed, I was certain we were being attacked. I just didn't know by whom. I was experiencing the fog of war. "It's al-Qaida,' said Condi. "Any relation to Al Gore?" I asked. Condi shook her head. I'd never heard of the Islamic turrurists with a penchant for blowing things up before, but I damn sure haven't forgotten them since. "Turrurism against our nation will not stand," I announced on television. "And for those who aren't too sure what that means, let me put it another way. We're going to kick raghead asses."
The first person to telephone me was Prime Minister Tony Blears. "I want you to know Britain is with you all the way, George. By the way, I just love your macho jeans and cowboy boots." I appreciated that kind of no-nonsense support and over the years Terry Blair has gone on to be one of America's most faithful lapdogs and people should stop being so beastly to him.
It was soon clear going into Afghanistan and installing a corrupt government was not going to be enough in the war on turrur. We would need to invade Iraqistan. People have criticised me for allowing the CIA to sanction waterboarding. Well, let me say here and now that the intelligence gained prevented numerous atrocities, though unfortunately not the invasion of Iraqistan itself. It remains a matter of some regret to me that our intelligence on WMD was entirely incorrect.
On reflection, I also regret shouting "mission accomplished" as Iraqistan descended into chaos and anarchy, but I am proud to have brought democracy and Christian values to that part of the world and if mistakes were made they were definitely someone else's. And let me make it quite clear I also gave serious thought to extending the Freedom Crusade to Iranistan, Syria and France. Make no mistake, God is not a Mozzer.
The most hurtful moment of my presidency was being called a racist for abandoning the black folk to their fate after Hurricane Katrina. Nothing could be further from the truth. The reason I did next to nothing was because they were poor and had voted Democrat. I was also just as shocked as everyone else by the greed of the financial sector that brought the US economy to its knees. I can honestly say Daddy's friends never told me that a total lack of financial regulation and a programme of tax breaks for the rich would be so disastrous.
Oh dear. I seem to have run out of space to include my contribution to global warming, but as I left the White House for the last time, my little dog Barney shat on the lawn. I knelt down to clean it up, but thought, "Sod it. We'll leave this mess for someone else."
Digested read, digested: Most of which I got wrong.
Source: http://www.guardian.co.uk/books/2010/nov/15/decision-points-by-george-bush

Steve Bell on George Bush - The Guardian cartoonist looks back at his years drawing the outgoing US president.
[War Criminal] Bush Planned on Invading Iraq Before 9/11

Liar and A Thief
George Bush accused of borrowing from other books in his memoirs
Former US president's Decision Points contains anecdotes seemingly lifted from books by several authors
by Chris McGreal in Washington, guardian.co.uk, Sunday 14 November 2010 19.24 GMT, Article history
George Bush's memoirs were billed as offering "gripping, never before heard detail" of his time in the White House.
Now it appears that Decision Points is not so much the former president's memoirs as other people's cut and pasted memories.
Bush's account is littered with anecdotes seemingly ripped off from other books and articles, even borrowing without attribution – some might say plagiarising – from critical accounts the White House had previously denounced as inaccurate.
The Huffington Post noted a remarkable similarity between previously published writings and Bush's colourful anecdotes from events at which he had not been present.
Bush borrows heavily from Bob Woodward's account Bush at War, which the White House criticised as inaccurate when it was published in 2002. He also appears to take chunks from a book written by his former press secretary Ari Fleischer.
Bush recounts a meeting between Hamid Karzai and a Tajik warlord on the Afghan president's inauguration day, which he used as an example of hope for the future of the country.
The former president writes: "When Karzai arrived in Kabul for his inauguration on 22 December – 102 days after 9/11 – several Northern Alliance leaders and their bodyguards greeted him at an airport.
"As Karzai walked across the tarmac alone, a stunned Tajik warlord asked where all his men were.
"Karzai responded: 'Why, General, you are my men. All of you who are Afghans are my men.'"
The Huffington Post notes that the account and the quote are lifted almost verbatim and without attribution from a New York Review of Books article by Ahmed Rashid.
Bush also lifts a quote from an interview John McCain gave to the Washington Post on Iraq and then presents it as though McCain had said it to him.
Even where Bush is present and is quoting himself, he appears to have had his memory jogged by the accounts of others without finding much to add.
Many of the borrowed lines are taken from Woodward's Bush at War, with the former president's accounts of meetings bearing a striking similarity to Woodward's.
Bush's publisher has suggested that only confirms the accuracy of Decision Points. Others have suggested it is a reflection of two traits the former president was often criticised for – lack of original thought and laziness.
Bush also quotes Woodward's writings almost word for word in places. Where Woodward writes: "The second option combined cruise missiles with manned bomber attacks," Bush says: "The second option was to combine cruise missile strikes with manned bomber attacks."
And where Woodward's book says: "The third and most robust option was cruise missiles, bombers and what the planners had taken to calling 'boots on the ground'," Bush says: "The third and most aggressive option was to employ cruise missiles, bombers and boots on the ground."
Bush manages to remember exactly the same shouts as Woodward from the crowd at Ground Zero after the 9/11 attacks – "Do not let me down!" and "Whatever it takes" – even though there must have been a slew of them.
He appears to have borrowed from the memoirs of Fleischer in relating an anecdote about a hospital visit to meet injured survivors of the 9/11 attack on the Pentagon.
Striking similarities between Decision Points and other writings, uncovered by the Huffington Post website
• In Decision Points, Bush describes the inauguration of Hamid Karzai, which he did not attend: "As Karzai walked across the tarmac alone, a stunned Tajik warlord asked where all his men were. Karzai said: 'Why, General, you are my men. All of you who are Afghans are my men.'"
•From Ahmed Rashid's The Mess in Afghanistan in the New York Review of Books, as related personally to him by Karzai: "As the two men shook hands on the tarmac, Fahim [the Tajik warlord] looked confused. 'Where are your men?' he asked. Karzai turned to him in his disarmingly gentle manner of speaking. 'Why General,' he replied, 'You are my men – all of you are Afghans and are my men …'"
• From Decision Points: "The second option was to combine cruise missile strikes with manned bomber attacks."
•From Bob Woodward's Bush at War: "The second option combined cruise missiles with manned bomber attacks."
• From Decision Points: "The third and most aggressive option was to employ cruise missiles, bombers and boots on the ground."
• From Bush At War: "The third and most robust option was cruise missiles, bombers and what the planners had taken to calling 'boots on the ground.'"
• Decision Points: "One man yelled: 'Do not let me down!' Another shouted straight at my face: 'Whatever it takes.'"
• From Bush at War: "'Whatever it takes,' they shouted. One pointed to [Bush] as he walked by and yelled out: 'Don't let me down.'"
• From Decision Points, quoting John McCain in a manner that suggests he is talking to the then president: "'I cannot guarantee success,' he said, 'But I can guarantee failure if we don't adopt this new strategy.'"
•From an interview by McCain with the Washington Post in 2007: "'I cannot guarantee success, but I can guarantee failure if we don't adopt this new strategy,' he said.'"
Source: http://www.guardian.co.uk/world/2010/nov/14/george-bush-accused-borrowing-memoirs

Steve Bell -plus- Who Voted for Illegal Iraq War?
Senate Bill S 510 Food Safety Modernization Act vote imminent:
Would outlaw gardening and saving seeds
Tuesday, Nov. 16, 2010 by Mike Adams, Health Ranger - Editor of NaturalNews.com via prez, usa-exile
Source: http://www.naturalnews.com/030418_Food_Safety_Modernization_Act_seeds.html
USB - Satan's Data Connection
Evangelical Christians in Brazil have banned the use of USB connections after claiming the technology is the mark of Satan-worshippers.
by Martin Robbins
Evangelical Christians in Brazil have apparently banned the use of USB connections after claiming the technology is the mark of Satan-worshippers (Hat tip: Fernando Frias). Apparently the revelation came after the evangelists noticed that the USB symbol resembles a trident. Presumably they're not great fans of Britain's ballistic missiles either.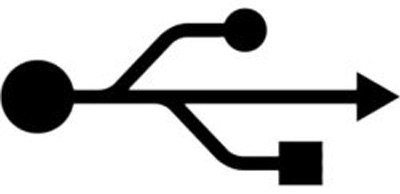 USB - Satan's data connection
Here's the story, though be aware that aside from being repeated on a bunch of Brazilian websites, I've yet to find much to back it up, so if this turns up on Snopes don't blame me.
English (Translation):

The evangelical cult "Paz do Senhor Amado" ("Peace Beloved of the Lord") in the interior of Brazil forbids its followers to use any USB technology by contending that it uses a symbol that makes apology to the devil.

According to its founder, the "Apostle" Welder Saldanha says that this is just a symbol of Satan, is always present in all Christian homes.

"The symbol of that name (he even likes to pronounce) is a trident, which is used to torture souls go to hell. Use only a symbol of those shows that all users of this technology pífia are actually worshipers of Satan" - explains the" Apostle".

Measures were taken so that all the USB connections of his followers were exchanged for common connections and even the Bluetooth (sic), which according to Saldanha Welder is permitted, for "Blue was the color of the eyes of our savior Jesus Christ".

Portuguese (Original):

O culto evangélico "Paz do Senhor Amado" do interior de SP proibe seus fiéis a usar toda e qualquer tecnologia USB, por alegar que a mesma use um simbolo que faz apologia ao demônio.

De acordo com seu fundador, o "Apóstolo" Welder Saldanha diz que isso é apenas mais um simbolo de satanás, estando sempre presente em todos os lares cristãos.

"O simbolo daquilo (nome que ele sequer gosta de pronunciar) é um tridente, que é usado para torturar almas que vão para o inferno. Usar um simbolo daqueles apenas mostra que todos usuários dessa pífia tecnologia são de fato, adoradores de satã" – Explica o "Apóstolo".

As medidas tomadas foram para que todas as conexões USB de seus seguidores fossem trocadas por conexões comuns e até mesmo pelo Bluetooth (sic), que de acordo com Welder Saldanha é permitida, pois "Azul era a cor dos olhos de nosso salvador Jesus Cristo".

http://www.guardian.co.uk/science/the-lay-scientist/2010/nov/15/3

Powering the Cell: Mitochondria


Our Summer In Tehran - A Film By Justine Shapiro
Dear Friends of Promises and Globe Trekker,
After 5 years, I've completed my documentary film!!! Our Summer in Tehran is an entertaining and educational film that takes viewers into a world few have ever seen. - Justine Shapiro
SYNOPSIS: Justine Shapiro, a Jewish-American filmmaker and former host of the travel series Globe Trekker, takes her 6-year-old son with her to Tehran where they spend the summer with Iranian mothers, fathers, children and grandparents. Our Summer In Tehrantranscends overt politics in favor of subtle, human, and often humorous moments. The film features 3 middle class Iranian families: a modern, cosmopolitan family; a conservative religious family; and a single mom who is an actress. Two months into the summer Justine and Mateo are suddenly given 48 hours to leave Iran. Promising relationships are severed.
59 minutes. In English, Persian & French with subtitles. Will broadcast on PBS and internationally in 2011.
Visit Source: http://oursummerintehran.com/index.html

"The Rocket Man" (1954) - Theatrical Trailer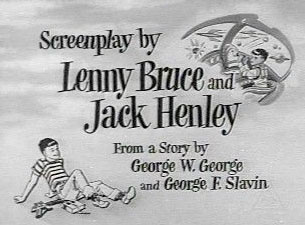 Screenplay by Lenny Bruce and Jack Henley
The strangest aspect of the low-budget fantasy effort The Rocket Man is the fact that one of its screenwriters was Lenny Bruce. There's nothing scatalogical or even satirical in the film itself, however. Essentially an Andy Hardyesque comedy drama with a peripheral sci-fi slant, the story concerns a lonely orphan boy named Timmy (George "Foghorn" Winslow) who receives a toy ray gun for Christmas. Only it isn't a toy, but the genuine article, dropped off by a friendly spaceman. Whenever Timmy shoots the gun at someone, the rays cause the "victim" to speak nothing but the truth. The gun comes in handy when the villain of the piece (Emory Parnell) tries to evict the orphans. Timmy also uses the weapon to expedite the romance of nominal leads Anne Francis and John Agar. Also appearing in Rocket Man are Spring Byington and Charles Coburn, who'd previously been felicitously teamed in Louisa (1950). ~ Hal Erickson, Rovi - Article source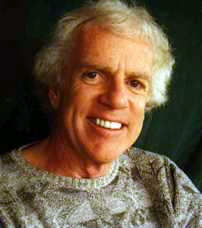 Dr. Brian O'Leary - Author, Scientist, Former Astronaut, International Speaker
Crisis and Opportunity 2011
Consciousness, Energy and the Matrix of Personal and Global Reality: How we can Consciously Design our Personal and Collective Futures
Announcing a unique workshop-retreat at Montesueños-Vilcabamba, Jan. 16-21, 2011, with Jay Schumacher, Brian O'Leary, Caroline Willcock and Meredith Miller
Source: http://www.brianoleary.info/
Pot Sniffs Kettle's Hole: Discovers Self
Fox News chief Roger Ailes apologises after describing NPR as 'Nazis'
Roger Ailes, the head of Fox News, blasts NPR as 'Nazis' and calls Jon Stewart's act 'horseshit' in a bile-filled interview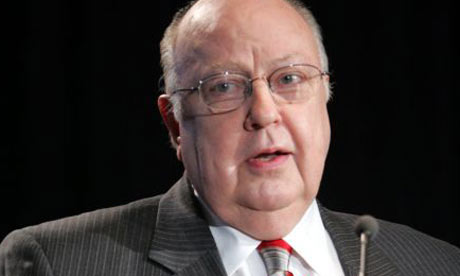 Roger Ailes, Fox News chairman, says NPR is run by Nazis. Photograph: AP
via Richard Adam's blog
Roger Ailes, the head of Rupert Murdoch's Fox News cable channel, was forced to back down on Thursday after describing America's National Public Radio staff as "Nazis".
In an interview, Ailes attacked NPR's management for its dismissal of commentator Juan Williams over remarks about Muslims and terrorism while appearing on Fox News. Ailes told the Daily Beast website:
"They are, of course, Nazis. They have a kind of Nazi attitude. They are the left wing of Nazism. These guys don't want any other point of view. They don't even feel guilty using tax dollars to spout their propaganda."
Hours after the interview appeared, setting off a flurry of controversy, Ailes was quick to apologise by writing a letter to the national director of the Anti-Defamation League: "I was of course ad-libbing and should not have chosen that word but I was angry at the time because of NPR's willingness to censor Juan Williams for not being liberal enough."

The ADL said it accepted Ailes's apology. But earlier in the interview Ailes had defended Fox News firebrand Glenn Beck's attacks on George Soros by saying that there are "left-wing rabbis who basically don't think that anybody can ever use the word, Holocaust, on the air."
The ADL had previously condemned Beck's remarks about Soros's childhood experience as a Jew in Nazi-occupied Hungary, calling them "completely inappropriate and offensive".
Ailes also attacked Jon Stewart, the host of the highly-rated cable comedy The Daily Show, describing his complaints about the damaging cable news environment as "horseshit", and saying of Stewart:
"He hates conservative views. He hates conservative thoughts. He hates conservative verbiage. He hates conservatives.... He's crazy. If it wasn't polarized, he couldn't make a living. He makes a living by attacking conservatives and stirring up a liberal base against it."
Ailes's remarks about NPR spawned mockery on Twitter as users imagined what popular NPR shows would become under a Nazi regime, using the hashtag #nprgoesnazi.
More sagely, one Twitter user noted: "When you say the NPR is as bad as Nazis, you are also saying Nazis are only as bad as NPR."
Ailes also made a coded attack on Barack Obama, claiming: "He just has a different belief system than most Americans" – a rubric used on Fox News, leading bloggers at New York magazine to note: "Ailes spouted exactly the same rhetoric about President Obama that you hear on his channel." Similarly, Jeff Bercovici at Forbes points out: "It's a commonplace by now at Fox that the President is a socialist."
Source: http://www.guardian.co.uk/world/richard-adams-blog/2010/nov/18/roger-ailes-fox-news-npr-nazis
George W. Bush can't fight for freedom and authorise torture


George Bush has defended waterboarding as an "enhanced interrogation technique" - Photo: AP
If the West's aim is to spread the rule of law, it cannot be achieved by vile means, argues Boris Johnson.
By Boris Johnson 8:15AM GMT 15 Nov 2010
It is not yet clear whether George W Bush is planning to cross the Atlantic to flog us his memoirs, but if I were his PR people I would urge caution. As book tours go, this one would be an absolute corker. It is not just that every European capital would be brought to a standstill, as book-signings turned into anti-war riots. The real trouble -- from the Bush point of view -- is that he might never see Texas again.
One moment he might be holding forth to a great perspiring tent at Hay-on-Wye. The next moment, click, some embarrassed member of the Welsh constabulary could walk on stage, place some handcuffs on the former leader of the Free World, and take him away to be charged. Of course, we are told this scenario is unlikely. Dubya is the former leader of a friendly power, with whom this country is determined to have good relations. But that is what torture-authorising Augusto Pinochet thought. And unlike Pinochet, Mr Bush is making no bones about what he has done.
Unless the 43rd president of the United States has been grievously misrepresented, he has admitted to authorising and sponsoring the use of torture. Asked whether he approved of "waterboarding" in three specific cases, he told his interviewer that "damn right" he did, and that this practice had saved lives in America and Britain. It is hard to overstate the enormity of this admission.
RELATED ARTICLE: Harry Mount: Bush messed up memoir by not keeping a diary - 15 Nov 2010
"Waterboarding" is a disgusting practice by which the victim is deliberately made to think that he is drowning. It is not some cunning new psych-ops technique conceived by the CIA. It has been used in the dungeons of dictators for centuries. It is not compatible either with the US constitution or the UN convention against torture. It is deemed to be torture in this country, and above all there is no evidence whatever that it has ever succeeded in doing what Mr Bush claimed. It does not work.
It does not produce much valuable information — and therefore it does not save lives. Of course we are all tempted, from time to time, by the utilitarian argument. We might become reluctant supporters of "extreme interrogation techniques" if we could really persuade ourselves that half an hour of waterboarding could really save a hundred lives — or indeed a single life. In reality, no such calculus is possible. When people are tortured, they will generally say anything to bring the agony to an end — which is why any such evidence is inadmissible in court.
In the case of the three men waterboarded on Bush's orders, British ministers are not aware of any valuable information they gave about plots against Heathrow, Canary Wharf or anywhere else. All the policy has achieved is to degrade America in the eyes of the world, and to allow America's enemies to utter great whoops of vindication. It is not good enough for Dubya now to claim that what he did was OK, because "the lawyers said it was legal". The lawyers in question were Assistant Attorney General Jay Bybee and his deputy, John Yoo, and after a good deal of political cattle-prodding from Rumsfeld et al, they produced a totally barmy attempt to redefine torture so as to allow waterboarding.
Pain was only torture, they determined, when it was "equivalent in intensity to the pain accompanying serious physical injury, such as organ failure, impairment of bodily functions, or even death". If that is right, it would seem that most of the techniques of the Spanish Inquisition would be acceptable to the American government. You could beat the soles of someone's feet; you could pour molten candle wax on their extremities; you could even pull their finger nails out without infringing those conditions.
How is some tired and frightened American officer supposed to make head or tail of this sophistry, late at night in some bleak Iraqi jail? How is he supposed to calibrate the pain that comes from an organ failure or death? It is no wonder, with orders like that coming from the top, that the troopers misbehaved so tragically in Abu Ghraib. They failed to see any moral difference between waterboarding their suspects and putting hoods over their heads. They failed to see any moral difference between waterboarding them and terrifying them with alsatian dogs or attaching electrodes to their genitals. They failed to see any moral difference, that is, because there isn't any moral difference.
That is the real disaster of the waterboarding policy — that we are left with the impression that the entire US military are skidding their heels on the slippery slope towards barbarism. And that is emphatically not the case. Yesterday at the Cenotaph we remembered the sacrifice of men and women not just in two world wars, but also in Iraq and Afghanistan. The purpose of these conflicts is not so much to defeat "the enemy", but to defend things we believe to be inalienable goods — freedom, democracy and, above all, the rule of law.
I believe that, of all nations, America still best upholds and guarantees those things. It would be ludicrous to suggest that the waterboarding disaster, or the evils of Abu Ghraib, have set up some kind of moral equivalence between America and - say - the murderous Taliban regime, let alone Saddam Hussein's Iraq. If you want to appreciate the difference, remember that the perpetrators of Abu Ghraib were court-martialled, and we know about US interrogation techniques because of rules on freedom of information. But if your end is the spread of freedom and the rule of law, you cannot hope to achieve that end by means that are patently vile and illegal.
How could America complain to the Burmese generals about the house arrest of Aung San Suu Kyi, when a president authorised torture? How can we talk about human rights in Beijing, when our number one ally and friend seems to be defending this kind of behaviour? I can't think of any other American president, in my lifetime, who would have spoken in this way. Mr Bush should have remembered the words of the great Republican president, Abraham Lincoln, who said in 1863 that "military necessity does not admit of cruelty". Damn right.
http://www.telegraph.co.uk/comment/columnists/borisjohnson/8133411/George-W.-Bush-cant-fight-for-freedom-and-authorise-torture.html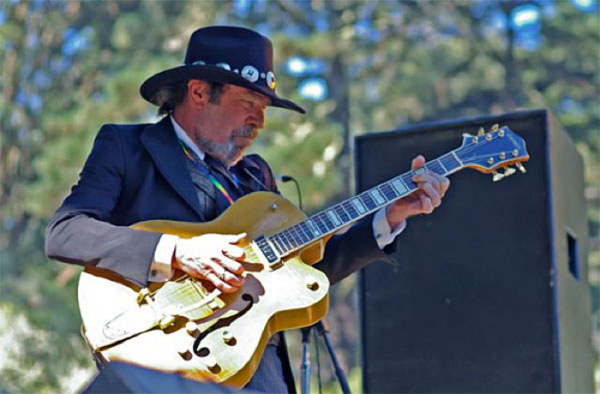 Mike Wilhelm soloing on '54 Gretsch in GG Park 2005 (Chet Memorial Tribal Stomp)
Rivero Victory Party
Sunday November 21, 2010 - 3-7pm
Konocti Vista Casino - Music by:
Without A Net, Irma Lopez, Mike Wilhelm, Blue Moon (Sarah and David Ryan)
Dynamic poetry by Lake County Poet Laureate Russell Reza-Khaliq Gonzaga.
No charge, complimentary food, no host bar. - More Information
Osama bin TSA - Sexual Predator
Sexual harassment, is intimidation, bullying or coercion of a sexual nature, or the unwelcome or inappropriate promise of rewards in exchange for sexual favors [or FLYING]. In some contexts or circumstances, sexual harassment may be illegal. It includes a range of behavior from seemingly mild transgressions and annoyances to actual sexual abuse or [TSA] sexual assault. Sexual harassment is a form of illegal employment discrimination in many countries, and is a form of abuse (sexual and psychological) and [TSA] bullying. For many businesses, preventing sexual harassment, and defending employees from sexual harassment charges, have become key goals of legal decision-making [except for TSA]. TSA's attitude was formed by Congress and a Corrupt Republican Bush Administration. - FILE TSA SEXUAL HARASSMENT CHARGES AGAINST [War Criminal] GEORGE W. BUSH !
For white Americans, things aren't what they used to be
Economic decline. Loss of superpower status. Those traditionally privileged are focusing on Obama, but it's not all about race
by Gary Younge, guardian.co.uk, Sunday 21 November 2010 20.00 GMT, Article history
Pity George Bush. Scanning eight years of calamity for the lowest point in his presidency could not have been easy. Among the top contenders: Abu Ghraib; failing to act on threats of an al-Qaida attack before 9/11 or find WMD in Iraq; helping to collapse the economy; being forced to withdraw a supreme court judge choice; and failing on immigration reform.
But no. According to his recent memoir, the nadir came when Kanye West, a black singer, accused him of racial neglect in the aftermath of Hurricane Katrina. West said: "America is set up to help the poor, the black people, the less well off as slow as possible … George Bush doesn't care about black people."
Given what was happening at that time, this hardly seemed outrageous. With bodies floating in the street and people stranded on highways, Bush's director of the Federal Emergency management Agency, Michael Brown, said of the mostly black crowd that had gathered at the convention centre: "We're seeing people that we didn't know exist."
But for Bush, West's remarks went beyond the pale. In an interview this month, he said: "It's one thing to say, 'I don't appreciate the way he's handled his business.' It's another thing to say, 'This man's a racist.' I resent it. It's not true."
There are many issues relating to Bush's pique, but let's just concentrate on two. First, his umbrage at an accusation that had not been made. West did not call him "a racist". To accuse someone of not caring about something is not the same thing as accusing them of discriminating against it. West has a good command of the English language. Had he wanted to call Bush a racist he could have. Bush's inference was by no means absurd; but it was his to make.
Second, the fact Bush decided to respond in this way tells us a great deal about the passive-aggressive nature of modern racial discourse. For we have moved to a place where accusations of racism, real or imagined, are routinely understood to be more egregious than actual racist acts themselves. As a means of avoiding conversations about what they have done, people instead insist on what they are not.
In this case, Bush is more upset by the claim that he didn't care about black people than the fact that a disproportionate number of black people died during Katrina unnecessarily because his administration did not care enough to save them.
Debates about what is motivating the rightwing resurgence against Obama's presidency often take a similar course. In the many conversations I have had with the right, I have not once even inferred they might be racist. But the retort that they are not racist comes back just as sharply as if I did. So let's start by pointing out that American conservatives have plenty of reasons to oppose Obama that have nothing to do with his race. For all his shortcomings he remains the most progressive president for at least 60 years. He has expanded public spending and healthcare; drawn down troops from Iraq; and campaigned on redistributing wealth by raising taxes on the rich. Bill Clinton was nowhere near as liberal – and look what they did to him.
Nor is racially charged rhetoric a preserve of American conservatives. During the democratic primary campaign, Hillary Clinton's chief strategist, Mark Penn, argued that Obama should be undermined on grounds of race. "His roots to basic American values and culture are at best limited," Penn said. "Let's explicitly own 'American' in our programmes, the speeches and the values. He doesn't."
To ask where racism ends and politics begins sets up a false dichotomy – US politics has always been steeped in race, and racism has always been a political and electoral force. The psychic scars of centuries are not removed as a result of one person being elected. Indeed, if the racial polarisation of the electorate in the mid-terms is anything to go by, they may have deepened and been made even more raw as a result of it.
Let's also concede that his race is a factor. It would be remarkable if it were not. The reason his election had such symbolic resonance was precisely because it was assumed so unlikely in a country where black people are overrepresented in jail and among the poor, and underrepresented in politics and power. Since the 1960s, American conservatism's national electoral strategy has hinged, in no small part, on leveraging white southerners from Democrats with scarcely veiled racial messages.
Attempts to deny that Obama was born in the US and that he is Christian (common among Republicans and predominant among Tea Partiers) are, to some degree, proxies for race. They are a way of casting him as "other" without touching less acceptable bigotry. A recent Washington Post survey of Tea Party groups found that 11% said Obama's race, religion or ethnic background were "very important" or "somewhat important" in the support their group has received. A relatively small number of racist posters have consistently been seen at Tea Party rallies.
So while racism may significantly shape the character and inform the intensity of opposition to Obama (the week he was elected gun sales rose 50% compared with the previous year), it does not drive it. But his particular constellation of identities are better understood not so much as objects of racial animus but as signifiers for a far broader set of geopolitical, economic and demographic anxieties.
For the poorest 90% of US families – the overwhelming majority of whom are white – median income has been effectively stagnant for a generation. Meanwhile social mobility has stalled. In this situation, many white Americans do not sense their experience compared with non-white Americans is one of relative privilege – because over the last 30 years, they are relatively no better off.
Many blame this on the outside world. From 47 countries polled by Pew in 2007, Americans showed the sharpest decline in their support for foreign trade and had the least positive view of it. The US may have been one of the principal motors of neoliberal globalisation, but its citizens are also its victims. In the absence of any vehicle for international class solidarity, threats of outsourcing, product dumping, deflating the dollar and Chinese creditors provide the material basis for a strain of xenophobia that goes beyond a simple loathing of foreigners.
To the sting of economic vulnerability is added the indignity of geopolitical decline. As the sole global superpower, the US would once have been able to rig the competition with carrots, sticks and, if need be, B52s. Now it must accept that Indians, Chinese, Brazilians and others can also change the rules.
Add to this failed wars against predominantly Muslim countries after terrorist attacks by Islamic fundamentalists, a broken immigration system, and projections that non-whites will be a majority by 2042, and you have the roots of a race-based backlash. Put bluntly, being American is no longer what it used to be – at home or abroad. And for those particularly invested in the relative privilege of being a white American it is not difficult to see how the election of a black president – with an African name and a foreign father who was a non-practising Muslim – could become a focus for discontent.
Race was too narrow a lens through which to examine opposition to Obama, as it was to understand what happened in Katrina. Racism cannot explain all of it. Indeed it's not even the half of it.
Source: http://www.guardian.co.uk/commentisfree/cifamerica/2010/nov/21/white-americans-race-obama
Maybe Somebody Did Eat the Brown 'iAcid'?
Rupert Murdoch creates 'iNewspaper' - with the help of Steve Jobs
News Corp reportedly set to launch iPad news publication exclusively via download
Rusbridger warns of 'chilling effect' of News Corp's bid for BSkyB
by Edward Helmore in New York, guardian.co.uk, Sunday 21 November 2010 00.14 GMT, Article history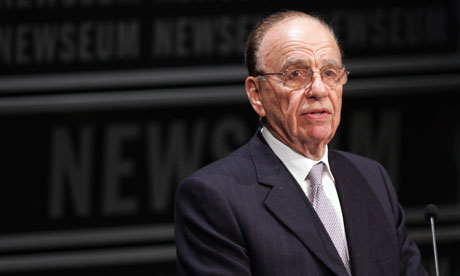 The iPad 'newspaper' - a joint project between Steve Jobs and Rupert Murdoch - will
be a 'game changer', the latter believes. Photograph: Saul Loeb/AFP/Getty Images
Rupert Murdoch, head of the media giant News Corp, and Steve Jobs, the chief executive of Apple, are preparing to unveil a new digital "newspaper" called the Daily at the end of this month, according to reports in the US media.
The collaboration, which has been secretly under development in New York for several months, promises to be the world's first "newspaper" designed exclusively for new tablet-style computers such as Apple's iPad, with a launch planned for early next year.
Intended to combine "a tabloid sensibility with a broadsheet intelligence", the publication represents Murdoch's determination to push the newspaper business beyond the realm of print.
According to reports, there will be no "print edition" or "web edition"; the central innovation, developed with assistance from Apple engineers, will be to dispatch the publication automatically to an iPad or any of the growing number of similar devices.
With no printing or distribution costs, the US-focused Daily will cost 99 cents (62p) a week.
According to the US elite fashion industry journal Women's Wear Daily, the Murdoch-Jobs "newspaper" will be run from the 26th floor of the News Corp offices in New York, where 100 journalist have been hired, including Pete Picton, an online editor from the Sun, as one of three managing editors. The editor of the Daily has not been announced, but observers are assuming it will be Jesse Angelo, the managing editor of the New York Post and rising star in the News Corp firmament.
Angelo, who was at school with Murdoch's son Lachlan, was formerly editor of the Post's business section and has recruited the tabloid's gossip columnist Richard Johnson to run the Daily's Los Angeles bureau. Other staff include Sasha Frere-Jones, former music critic at the New Yorker, who will oversee arts and culture. News Corp's pattern of hiring for the project suggests that video will be a major component of the new publication.
The 79-year-old Murdoch is said to have had the idea for the project after studying a survey that suggested readers spent more time immersed in their iPads than they did – comparatively speaking — on the internet, where unfocused surfing is typical.
Sources say Murdoch is committed to the project in part because he believes that the Daily, properly executed, will demonstrate that consumers are willing to pay for high- quality, original content online.
Murdoch believes the iPad is going to be a "game changer" and he has seen projections that there will be 40 million iPads in circulation by the end of 2011. A source said: "He envisions a world in which every family has a iPad in the home and it becomes the device from which they get their news and information. If only 5% of those 40 million subscribe to the Daily, that's already two million customers."
But Murdoch's success with internet ventures is mixed. The Times recently said it had gained more than 100,000 paying customers for its web edition, while the Wall Street Journal now has more than two million readers behind a partial paywall. But MySpace, once the leading social networking site, which Murdoch paid $580m for in 2005, is now an also-ran in the field, and Murdoch is running counter to current thinking that web publications need print editions to justify themselves to advertisers.
Apple has been expected to announce a subscription plan for newspapers based on the model of its iTunes music download service, but some publishers have been unwilling to let Apple in as an intermediary or let it control pricing the way iTunes has done in the music business.
"Obviously, Steve Jobs sees this as a significant revenue stream for Apple in the future," Roger Fidler, head of digital publishing at the Donald W Reynolds Journalism Institute, told the San Jose Mercury News recently.
And with Apple expected to dominate the tablet market until compelling competitors are introduced, Murdoch may have no choice but to ride with Jobs. According to Women's Wear Daily, Jobs is "a major fan" of the newsprint patriarch: "When the project is announced, don't be surprised if you see Steve Jobs onstage with Rupert Murdoch, welcoming the Daily to the app world."
Source: http://www.guardian.co.uk/technology/2010/nov/21/ipad-newspaper-steve-jobs-rupert-murdoch
Giovedì 25 novembre alle 21 - Spazio Pubblico Shake Libreria
Giovedì 25 novembre alle 21 saranno presentati Mod Generations (NdA Press) di Tony "Face" Bacciocchi e Mod. Vita pulita in circostanze difficili (Arcana) di Terry Rawlings, a cura di Luca Frazzi. Dal be bop di Charlie Parker al blues di John Lee Hooker, attraverso soul, rythm and blues, ska e northern soul, fino a Who e Small Faces, Jam e Oasis, la cultura mod sarà raccontata dai due grandi esperti italiani facendo piazza pulita di luoghi comuni e fraintendimenti.
Spazio ShaKe - Interno 4. Viale Bligny 42, Milano (in cortile) (MM2/MM3, tram 9 - vuvuvu shake.it
The Right Word: Thanksgiving conversation tips
Laura Ingraham gives some legal advice, Sean Hannity calls out liberal propaganda and Glenn Beck talks turkey
by Sadhbh Walshe, guardian.co.uk, Wednesday 24 November 2010 16.11 GMT, Article history
Emotions were running high this past week on Fox News with outrage over terror trials, attacks on free speech and the prospect of a fearful Thanksgiving.
Laura Ingraham

Sitting in for Bill O'Reilly on the O'Reilly Factor, Laura Ingraham devoted much of the programme to the "not guilty enough" verdict handed down last week to former Guantánamo detainee, Ahmed Khalfan Ghailani (view clip here; first part only).
"He was convicted of merely conspiring to blow up a government building but not for the murders of the 224 people, including 12 Americans who were in the building. This is mind-boggling. It's inconceivable that things would have gone this way in a military tribunal. State Department spokesman PJ Crowley says that the verdict shows 'America practises what it preaches through a transparent legal system.' What's transparent is that liberal legal agendas of the president and his attorney general Eric Holder have paved the way for terror defendants to game the system. And excuse me if I'm not cheering Ghailani's 20-to-life sentence. This man should have been convicted and executed years ago and that's the memo."
It's notable perhaps that Ingraham did not say Ghailani should have been "tried" years ago, just that he should have been convicted and executed. What she appeared to object to most was the fact that certain evidence was inadmissible because it was obtained under torture. A New York Times editorial had criticised the push for guilty verdicts at the expense of due process. Ingraham knew all about that.
I think what's going on here is the kind of stuff you and I saw in law school, right: all these academic debates, all these liberals – 'oh, we got to show the world we're better than that!' And I think they prefer the civilian trials because it's more likely the terrorists will be able to game the system. And maybe expose what they think is some vulnerability in the American system.
In fact, it's unlikely that the outcome in this case would have been any different in a military commission because the Military Tribunal Act, passed in 2006, also bars coerced evidence (pdf, see p10). But Ingraham, a former law clerk (for Justice Clarence Thomas), held firm to her belief that exceptions should be made in terror cases to ensure convictions.
You don't want them worrying about whether this evidence is going to be admissible in court. You can't conduct a war against the enemy that way.
With such small regard for the much heralded US judicial system, it's perhaps fortunate that Ingraham abandoned her legal career.
Sean Hannity

Sean Hannity's outrage was directed at recent plea made by Democratic Senator Jay Rockefeller for quality news – "There's a whole bug inside of me," said the senator, "which wants to get the FCC to say to Fox and to MSNBC 'out', 'off', 'end', 'goodbye'." (View clip here.)
Hannity was not amused.
How dare we speak out?! Let me tell you something. Is this the old Soviet Union? We're going to silence critics? Senator Rockefeller, you should be fired for that statement! Read your constitution!
One of the panel of experts tried to point out that Senator Rockefeller wasn't necessarily trying to use the constitution to silence critics, but Hannity was too agitated to allow any dissenting voices interrupt his flow:
Here's the environment that we as conservatives live in right now. This is the reality. I'm on the radio three hours a day. I'm on Fox News one hour a night. Every single hour I'm on the air, every word I say, every sentence I utter, every phrase, you got these people in their underwear, hiding out – who knows? – in New Mexico somewhere, literally monitoring every word, hoping that I say something that they can either silence me by getting my advertisers to pull out or by just getting me fired. This is the environment we live in. Liberals do not believe in free speech in America.
Hannity seemed to miss that Senator Rockefeller directed his remarks at both Fox News and MSNBC, which I don't think would meet his definition of conservative.
There are organised campaigns to silence conservatives and they want to shut Fox News down because they can't handle free speech!
One of the commentators mentioned that there are organisations like Newsbusters that target liberal news outfits, but again, Hannity cut her off.
I don't want any liberals fired. Just let them speak. They're dumb. I want them to talk!
The conversation turned to the GOP campaign to cut all federal funding to National Public Radio (NPR), which was the first GOP-ordered house vote since the election.
It's a huge problem and, by the way, I'll tell you one thing: the GOP is introducing a bill to defund National Propaganda Radio. Do you support that? Why should we pay?
None of the commentators were particularly bothered about the prospect of NPR, a commercial free radio service which generates most of its operating costs from donations and on air membership drives, losing the small amount of federal funding it receives. Nor did any of them take issue with Hannity's referring to NPR as "National Propaganda Radio". Perhaps they didn't want to offend Hannity's boss Roger Ailes, who recently referred to NPR as "Nazis".
Hannity closed the segment with the following question:
Why should I have to pay for liberal propaganda?
As it happened, the GOP failed in their efforts to cut off funding to NPR and I'm sure if Hannity reflected on his initial remarks that America is not a country that flourishes by silencing its critics, he would approve that outcome.
Glenn Beck

As usual, Glenn Beck had no time to delve into the issues of the day, as there were more urgent matters requiring attention – such as how to make use of the Thanksgiving feast to gently prepare our loved ones for the many terrors that lie ahead. (View clip here.)
"In the last couple of years, we have come along way learning history and current events and politics, but we're going to double our efforts. Just us isn't enough. We've got to get everybody we can on board before this ship sails. What better time to do it than when you're holding them hostage over roasted turkey and cranberry sandwiches – you know what I'm saying?"
Now, you could be forgiven for thinking that this was just a cynical ploy by a desperate host to boost his sagging ratings, but I can assure you, Beck went to great pains to keep his programme out of it:
But I don't want you to talk politics and whatever you do, for the love of Pete, don't say – 'Oh, I heard this on Glenn Beck.' Don't! Using my name is losing!
So, with that disclaimer in place, Beck issued further instructions on how to gently and discreetly deliver the message that has been the main theme of his TV show for some time now – that hyper-inflation is coming to get us.
Don't say, 'Boy, have you heard about how our government house is not worried about inflation, but rather, deflation.' Nah, don't. Instead, whoever it was that did the shopping for the food for Thanksgiving, just say this at the dinner table – 'Man, have you seen the price of milk!? Have you seen the price of food? What did this cost you? Have you filled up the gas tank lately? My gosh!' And whoever has filled up the gas tank, whoever has been doing the shopping, will take it from there.
Beck's constant talk of hyper-inflation made me a little nervous, so I checked out the figures with the Bureau of Labor Statistics (BLS) and found that, last year, the price of food increased by a modest 1.4% and the overall consumer price index increased by 0.6% – the smallest 12-month increase in the history of the index. Beck chose not to cite any statistics and finally closed out his monologue with these uplifting remarks:
Things are changing. It's going to take a revolution in thought and of expectations. But in the end, if we have that revolution of thought, if we think outside of the box, we will have freedom. We will have freedom. And isn't that what the pilgrims took pause to recognise, that they had freedom? And with freedom and God combined, anything can be accomplished and that is what we give thanks for.
Personally, I'm giving thanks that I'm not spending Thanksgiving with the Becks.
http://www.guardian.co.uk/commentisfree/cifamerica/2010/nov/24/republicans-fox-news
Student protests: the riot girls
The picture of schoolgirls peacefully stopping attacks on a police van during this week's student demonstrations sends out a powerful message of hope and defiance
by Jonathan Jones, guardian.co.uk, Thursday 25 November 2010 21.00 GMT, Article history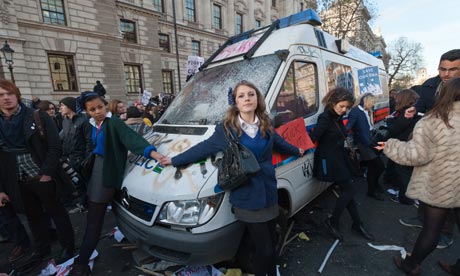 Schoolgirls join hands to peacefully stop attacks on a police van during student protests in London. Photograph: Demotix/Peter Marshall
They are conscious of what they look like – angelic spirits of 1968. Their school ties are knotted around their heads as if dressing up as the Woodstock generation for a classroom history play, but this act of street theatre is for real. Some who were at the student protests this week accuse police of deliberately leaving a solitary van in the middle of the "kettled" crowd to invite trouble and provide incriminating media images of an out-of-control mob attacking it. Whatever, the schoolgirls who brought attacks on the police vehicle to an end by standing around it with linked hands in flower-power poses understood the power of images better than their elders.
For this picture tells a lot, very quickly. It tells us the menace of violence is real as anger grows among groups directly afflicted by the coalition's cuts. Yet it also reveals that most protesters are peaceful, idealistic, with a sense of history and of the gravity of their actions. Most of all it tells us how amazingly young many of them are.
Future historians may well write that the Conservative-Liberal coalition was doomed the day schoolchildren took to the streets to assert their right to a university education. Yet this picture tells us that this is not merely a reactive protest. The 1968 allusion is not superficial: the images these girls are summoning, just as much as the van-smashers did, are pictures of revolution – the real thing, in its romantic and large-minded soixante-huitard form. But the students of 40 years ago were affluent; they lived in a confident time. How amazing for children and teenagers and 20-year-olds to show such courage now, when their elders are scared and cowed.
Politicians are always going on about getting young people interested in politics: well, that's one thing this government has achieved. Perhaps Nick Clegg can turn that into a boast. Meanwhile, we can look at this picture and see a mass movement rapidly evolving as a generation goes beyond merely taking to the streets and starts finding a larger meaning in its rebellion, and imposing order in new ways. What these girls are showing us is that this is not just about rage. It is a defiant stand for youth and hope.
http://www.guardian.co.uk/uk/2010/nov/25/student-protests-tuition-fees-schoolgirls-definace
Did Somebody Say "None of the Above" Should Be On Voter Ballots?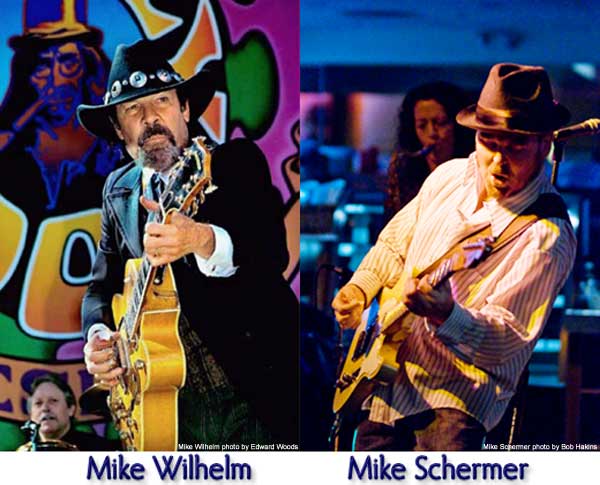 Mike Wilhelm & Hired Guns
welcome very special guest guitarist, Mighty Mike Schermer,
Blue Wing Saloon & Cafe Monday, November 29 6:30 - 9:00 pm
The Best of WikiLeaks
The US Embassy Cables
http://www.guardian.co.uk/world/the-us-embassy-cables

US embassy cables leak sparks global diplomatic crisis

• More than 250,000 dispatches reveal US foreign strategies
• Diplomats ordered to spy on allies as well as enemies
• Saudi king urged Washington to bomb Iran

http://www.guardian.co.uk/world/2010/nov/28/us-embassy-cable-leak-diplomacy-crisis

US embassy leaks: 'The data deluge is coming ...'

Jonathan Powell, Alan Rusbridger, David Leigh, Timothy Garton-Ash and Heather Brooke discuss the leaked US embassy cables

http://www.guardian.co.uk/world/video/2010/nov/28/us-embassy-leaks-data

US embassy cables: browse the database

Use our interactive guide to discover what has been revealed in the leak of 250,000 US diplomatic cables. Mouse over the map below to find key stories and a selection of original documents by country, subject or people

http://www.guardian.co.uk/world/interactive/2010/nov/28/us-embassy-cables-wikileaks

Editor's note: publishing the cables

In a third such exercise, WikiLeaks has given the Guardian prior access to around 250,000 state department cables

http://www.guardian.co.uk/world/2010/nov/28/editors-note-wikileaks-embassy-cables

WikiLeaks US embassy cables: live updates

The first batch of leaked US embassy cables reveal a desire by Saudi Arabia and other Arab states to attack Iran, and US espionage against the UN. Follow all the reaction and diplomatic fallout

http://www.guardian.co.uk/news/blog/2010/nov/29/wikileaks-us-embassy-cables-live-updates
DNS Broken? Can't Access the Internet?
Try These Recursive Nameserver Addresses:
208.67.222.222
208.67.220.220
208.67.222.220
208.67.220.222
Source - OpenDNS - from Wikipedia, the free encyclopedia:
http://en.wikipedia.org/wiki/OpenDNS
HELP YOU MAKE IT TO YOUR FLIGHT - Buck Howdy

Congress Caught In Another Lie = Osama bin Laden Is Not On the FBI Most Wanted List for 9/11!
Our second annual Thanksgiving Horror Stories contest generated many more tales of woe than last year's edition. But out of the thousands of awful holidays, these are the worst—or are they the best—as well as this year's winner.
Here are all the stories that deserve an honorable mention this year. Each author was awarded a gold star (if they didn't already have one). I made up the titles, but the stories are all theirs. Click on the author's name to read about their Turkey Day torture.
Those are all excellent stories, but there can be only one winner. This one is amazing because it starts off with a comedic mishap involving porn and a mild drug overdose and ends with an additional epilogue of horror. It's funny, heartbreaking, well-written, and—most importantly—concise. The winner of this year's contest is RobotsOnRocketships for her story Sex, Drugs, and Embarrassment. Here it is:
Thanksgiving 2002. I had gone away to college just a couple months before, started getting terrible stomach aches that I attributed to stress. Went to the doctor, got an ultrasound, a bloodtest, and a sweet Oxycontin RX. The night before Thanksgiving, I go home to my parents' house. My mother's being particularly neurotic and it's all a little intense so I retire to my room and take an Oxycontin. Take my laptop out, head over to my profile on Suicide Girls (member, NOT a model) and (fatefully) decide to pop a couple more Oxys. Within 10 minutes, it's apparent that I am much more intoxicated than is pleasant and I'm getting increasingly nauseated. I stand up to go to the bathroom but immediately fall against the closet door, banging loudly, before proceeding to vomit all over my childhood bed. I retched loud enough to send my mother flying down the hall, bursting into my room into a horror show of Internet porn & copious vomit.

My mother, not being well versed in the "porn site with a social network aspect" scene, sees my open laptop with my face under the banner of what is clearly a porn site & completely LOSES her shit. Screaming, crying etfuckingcetera. I vaguely and lamely try to explain but I don't wanna touch the SuicideGirls thing so I'm showing her the pills, telling her they made me sick and I fall asleep. I didn't wake up for something like 12 hours and when I wake up, my entire extended family is already there for Thanksgiving dinner. I shower and get ready and when I walk in the room, there's a weird heavy silence, like everyone stopped their conversations at the same time. I convince myself that I must be trippin' because as pissed and horrified as my mom is, no Louisiana southern Baptist grand dame like my mere is going to announce her family scandals like that.

Then I realize there are no children in the room, all the uncles and aunties and grammas but not one kid. WTF. And Pastor Greg, my childhood Sunday school teacher was there? So now, I'm starting to really trip out,is this a fucking intervention? My mom turns to me and says, "We want to talk to you, as a family..." and I'm off....

"Oh my god, Mom, how dare you! I told you I only started taking the pills a week ago and what else do you want me to say? I don't do porn, not that its your business, I just like girls, okay? I'm bisexual, is that what you think I need to announce to everyone?"

"No, sweetie, no. Not at all. We wanted you to be with your family when you heard: your doctor called us yesterday—you have cancer"

Yeah. Fuck Thanksgiving.
Yup, that sure is horrible. The good news is that not only has RobotsOnRocketships been in remission for five years now, she's also the winner of a case of Stoli vodka so she can wash away the pain of those awful memories. Please email us to redeem your prize.
Thanks to all who participated. I can't wait to do it again at Christmas.
[Illustration by Contributing Illustrator Sam Spratt, based on Norman Rockwell's "Thanksgiving." Check out Sam's newly redesigned portfolio website and become a fan of his Facebook Artist's Page.]
Source: http://gawker.com/5701554/your-worst-thanksgiving-horror-stories via Rainbow Puddle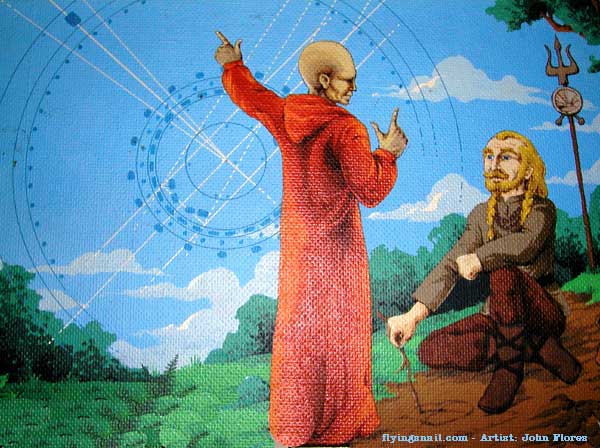 The man whispered, "God, speak to me" and a meadowlark sang. But the man did not hear. So the man yelled "God, speak to me" and the thunder rolled across the sky. But the man did not listen. The man looked around and said, "God let me see you" and a star shined brightly. But the man did not notice. And the man shouted, "God show me a miracle" and a life was born. But the man did not know. So the man cried out in despair, "Touch me God, and let me know you are there" Whereupon God reached down and touched the man. But the man brushed the butterfly away and walked on.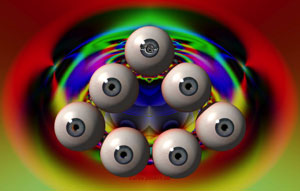 Don't miss out on a blessing because it isn't packaged the way you expect.