Freedom of expression and freedom of speech aren't really important unless they're heard...It's hard for me to stay silent when I keep hearing that peace is only attainable through war. And there's nothing more scary than watching ignorance in action. So I dedicated this Emmy to all the people who feel compelled to speak out and not afraid to speak to power and won't shut up and refuse to be silenced. - Tommy Smothers
Give Peace a Chance
Wars happen when intolerance reaches epic proportions, when the reasons for war become greater than the sanctity of peace. Wars happen when we fail to realize the value of being alive. World leaders try to bring peace, but it is not an issue of institutions. It is human beings who start wars. Before a war begins outside, it starts inside.
The war on the inside is more dangerous because it is a fire that may never be put out. Wars are being fought because peace is not being found within, because it is not being allowed to unfold. We are all searching for something, we may call it success, peace, love, or tranquility. It is the same thing. What we are looking for has many names because we do not know what we need. To find what we need, we look around us. To know where to find what we are looking for, we first need to ask ourselves where we can find it. Have we considered looking within?
Living is not an easy task, especially if we want the best of it. We have to mine for it. Mining is not easy. We have to take out what we need and leave the rest. If we want to mine for peace, then we have to seek what is precious and discard what is not. The thing that we are searching for is not outside of us. It is within us. It always has been and always will be. Contentment feels good, and it is not an accident. It is not an accident that peace feels good. Peace is already here, and it resides in the hearts of all human beings.
Peace is something that has to be felt. One of the most incredible powers we have is that we can feel. When we place peace in front of that power to feel, we feel peace. We are here to be filled with gratitude, love and understanding. We carry a lamp within so bright that even in the darkest night, it can fill our world with light. This light is waiting to be found. Peace makes no distinctions. It does not care if we are rich, if we are poor, or what religion we belong to. It does not care which country we live in.
Peace is waiting to be found. Waiting to once again feel whole, not separated by all the issues that divide our lives. Peace is when the heart is no longer in duality, when the struggle within has been resolved. When peace comes to the heart, serenity follows. Love comes flooding in, uncontrolled. Joy cannot be held back. It bursts through because it is right. That is peace. Peace needs to be felt, love needs to be felt, truth needs to be felt. As long as we are alive, the yearning to feel good, to feel joy, will always be there, and as long as it is there, there will be a need for it to be discovered.
Life is a journey. We are passengers in a train called life, and we are alive in the moment called now. The journey of life is so beautiful that it needs no destination. On this journey, we have been given a compass. The compass is the thirst to be fulfilled. The true journey of life begins the day we begin to seek to quench our thirst. This quest is the most noble one. For many centuries, a voice has been calling out: "What you are looking for is within you. Your truth is within you, your peace is within you, your joy is within you." In our hearts, peace is like a seed waiting in the desert to grow, to blossom. When we allow this seed to blossom inside, then peace is possible outside. We have to give peace a chance.
Will we give peace a chance? - Prem Rawat - India Times 2/25/2000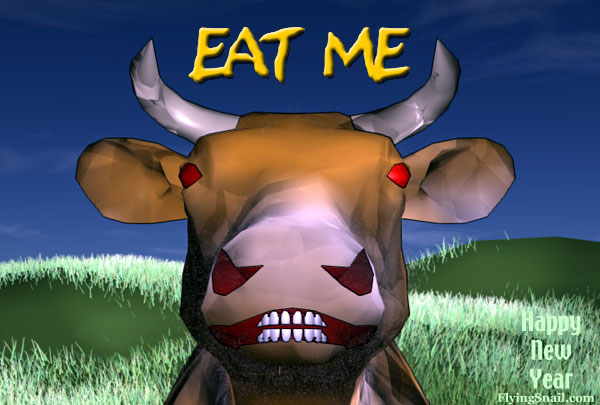 Safety of Beef Processing Method Is Questioned
by MICHAEL MOSS, The New York Times, Published: December 30, 2009
Eight years ago, federal officials were struggling to remove potentially deadly E. coli from hamburgers when an entrepreneurial company from South Dakota came up with a novel idea: injecting beef with ammonia. [Continue Reading At]:
http://www.nytimes.com/2009/12/31/us/31meat.html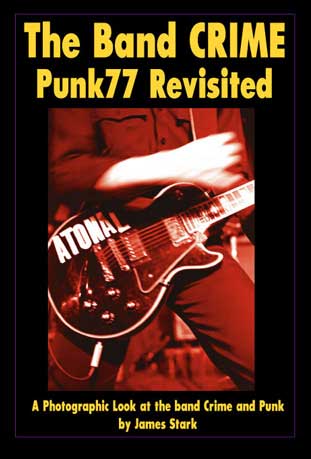 The Band Crime - Punk77 Revisited by James Stark
Hi All,
After months of waiting "The Band Crime - Punk77 Revisited" has been printed and is available for sale. The printers did a great job of printing the photographs with excellent black and white reproduction. "The Band Crime" places an emphasis on the photographs with a minimum of text. For view some pages and more information go to: http://www.jamesstark.com/crime/crime-book.htm
Photographs "The Band Crime" were taken from 1976 to the 1979 with the majority taken in 1977. For the first couple of years I was with the band a lot taking photographs, some for publicity, some for myself and some to document what was going on around me. When we started no one had any idea where things would end. After the first show things just exploded, one day you're hanging out in a South of Market rehearsal space and the next you are part of a assault on the Rock n' Roll music establishment with a wall of noise.
It is published by Last Gasp, http://www.lastgasp.com/d/34598/. Be a part of history and tell your friends and the world.
Thanks, James Stark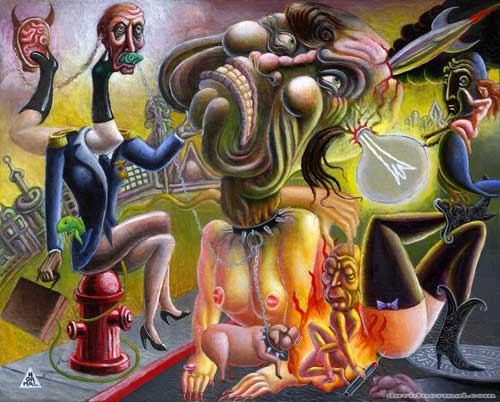 No Parking Zone by David Normal
Greetings!
My newest painting is, "No Parking Zone".
Actually, this painting was made concurrently with "Traffic Jam", however, unlike, "Traffic Jam", which is an impersonal satire, "No Parking Zone" is a self-portrait that resulted from losing an occult battle with a powerful chihuahua that I met online. You may read more about this in my blog.
I am now seeking opportunities to exhibit my paintings. For this purpose I have created a special blog, "Gallery Data" for cataloging art galleries worldwide to add to my mailing list. Since starting this in December I have collected nearly 300 galleries (mostly in the USA and Europe), but I am seeking more, and so, if you want to suggest any galleries to me kindly submit them to my "Gallery Form". I will greatly appreciate your help!
David Normal, http://www.davidnormal.com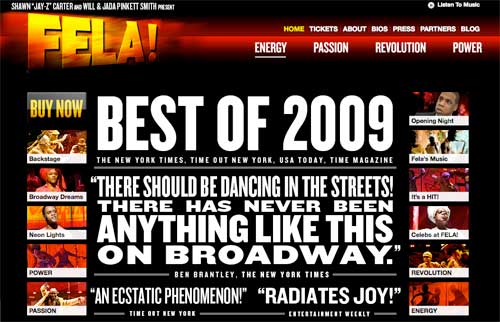 Congratulations Rainbow Puddle:
for Providing Fela's Incredible Light Show
Synopsis
Enter the extravagant, decadent, rebellious world of a legendary musician.
A provocative hybrid of dance and Broadway musical, FELA! features the Afrobeat music of Fela Anikulapo–Kuti, a book by Jim Lewis and the direction and choreography of Tony® Award winner Bill T. Jones.
His Passion Ignited a Generation.
His Music Fueled a Revolution.
His Legacy Inspires the World.
FELA! uses stirring Afrobeat music (a blend of jazz, funk and African rhythm and harmonies), to tell the story of Kuti's controversial life as artist, political activist and revolutionary musician. Featuring many of Fela Kuti's most captivating songs and Bill T. Jones's visionary staging, FELA! is the most original new musical on Broadway.
Come for the music. Come for the dancing. Come awaken your soul.

Fela - http://www.felaonbroadway.com/ Rainbow Puddle - http://rainbowpuddle.com/
Magnitude 6.5 - OFFSHORE NORTHERN CALIFORNIA
2010 January 10 00:26:38 UTC
http://earthquake.usgs.gov/earthquakes/recenteqsww/Quakes/nc71338066.php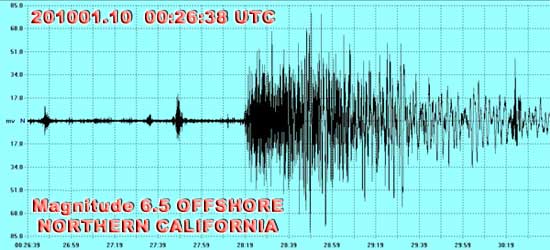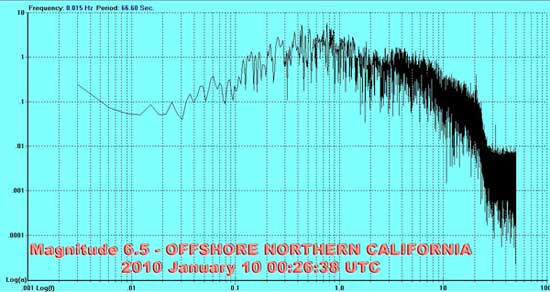 Magnitude 6.5 Earthquake Rattles Eureka in Northern California
Earthquake - Magnitude 7.0 - HAITI REGION
2010 January 12 21:53:09 UTC
Dated Message (201001.13 - 4:00AM PST) For the next seven hours check out Public Seismic Network's Amazing Seismic Heliplots of the Magnitude 7.0 Haitian Earthquake. Click the below link to visit:
http://psn.quake.net/currentseismicity.html
Special Boptime, Saturday Morning, January 16, 2010
Janis Joplin - Big Brother and the Holding Company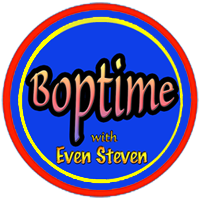 Special Guest: Sam Andrew
Starting at 6AM Pacific or 9AM East Coast Time
Even Steven wrote: Janis Joplin is exactly one week and one day younger than me. Her birthday is coming up a week from Tuesday, January 19th. For the occasion on my next Boptime [January 16th] I'm planning to play an hour, during the final hour [6-7AM Pacific or 9-10AM Eastern time], of her music beginning with the recording of "Ball & Chain" from Cheap Thrills.
I will be joined by Sam Andrew, guitarist of Big Brother and the Holding Company, at approximately 15 minutes after the hour. Special thanks to Marliese Gabrielson.
Boptime - Even Steven - Saturday Morning - 6 AM East - 3 AM West - Listen-On-Line

A sine wave can be used to represent human "Ups and Downs". In this example a line with "Point of Ascension" is located below the lowest point of the wave and reaches above the highest point of the wave; a "Point Beyond Ups and Downs", which is attainable by using the Control (phrase): "There's that one again." and personal experience. ~@~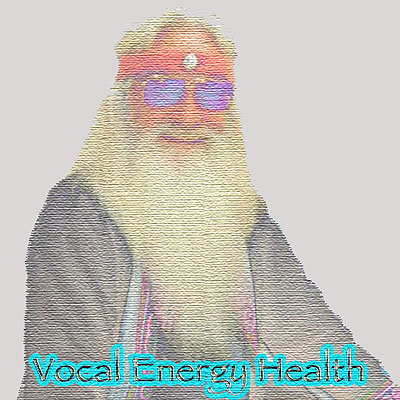 Vocal Energy Health
Keith Lampe (Ponderosa Pine), Vocals and Doug Adamz, Tibetan Bell
Part One: http://www.flyingsnail.com/Podcast/pinevesone.mp3
Part Two: http://www.flyingsnail.com/Podcast/pinevestwo.mp3
With VEH (Vocal Energy Health), after a few sessions of imitating these sounds, one can start doing them alone or--even better--with others; creating an effective practice that requires no gear. - Ponderosa Pine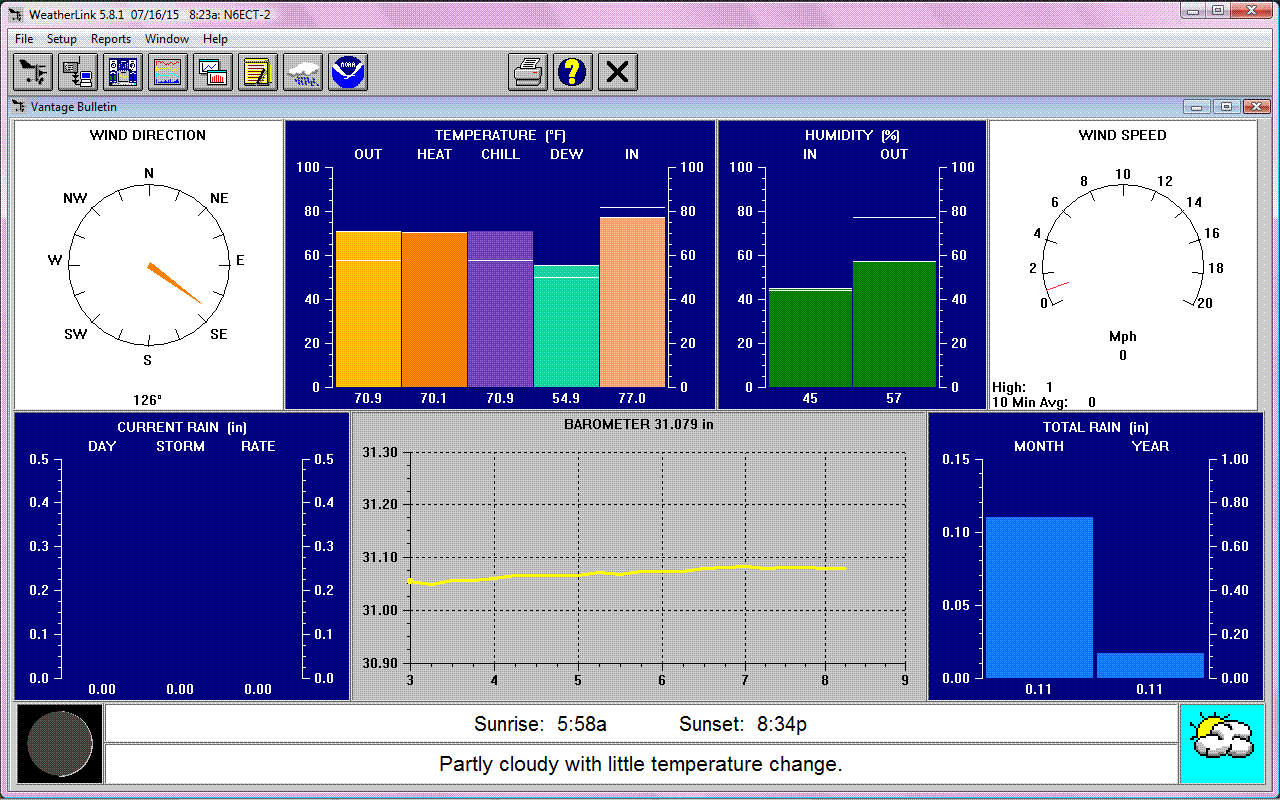 Click for Larger Image - Year Runs From July to July - Source Page
Winter storms continue to affect county
Written by Elizabeth Larson, Lake County News
Thursday, 21 January 2010
Snow plus more hail also hit the Cobb area, which has been hammered by all manner of storms this week.
Area resident Roger Kinney reported that Cobb once again saw thunder and lightning on Wednesday. Earlier in the week the thunder and lightning had been so fierce in his area, at 3,000 feet elevation, that it had set off his wife's car alarm. He said it snowed late into the night there. [Click to read entire article].
Weather raises water levels, continues making travel tricky
Written by Elizabeth Larson, Friday, 22 January 2010
Traveling along county roads proved challenging in some parts of the county, particularly the Cobb area, which continued to get snow on Thursday. Lake County Public Works reported that chains were required on all county maintained roads in Cobb.
One reader reported that on Thursday morning motorists traveling along Highway 175 between the Cobb school and Loch Lomond were sliding sideways on the road and blocking traffic because they lacked chains or four-wheel drive capability on their vehicles.
The California Highway Patrol reported a jacknifed truck that blocked the roadway between Loch Lomond Road and Harrington Flat Road at around 9:30 a.m. on Highway 175 in the Cobb area, with eight other vehicles reported stuck due to snowy conditions. Over an hour later the road was reopened.
During the course of the day the county's roads department responded to the Cobb area, where they plowed the roads and put down sand.
Throughout the rest of the day, reports would continue to come in about vehicles stuck in the snow or trees down across roadways in the Cobb area, according to the CHP. A noninjury solo vehicle collision reported just before 3:30 p.m. had a vehicle dangling over the embankment on Bottle Rock Road, three miles from Kelseyville. [Click to read complete article]
Mike Wilhelm Trio to play at 2 Goombas
Friday, January 22, 2010 from 5:30 PM to 8 PM
LOWER LAKE, CA - Popular local Trio, Mike Wilhelm (vocals & guitar), Neon Knepalm (vocals & percussion), and Milton "Woody" Brown (vocals & violin) will play at 2 Goombas, 16175 Main St., in Lower Lake's Tuscan Village, adjacent to the Post Office, on Friday, January 22, 2010 from 5:30 PM to 8 PM.
Mike Wilhelm Trio to play at Blue Wing Brunch
Sunday, January 24, 2010 from 11 AM to 2 PM
UPPER LAKE, CA - Popular local Trio, Mike Wilhelm (vocals & guitar), Neon Knepalm (vocals & percussion), and Milton "Woody" Brown (vocals & violin) will play at the Blue Wing Saloon's Brunch, 9520 Main Street, Upper Lake, CA on Sunday, January 24, 2010 from 11 AM to 2 PM.
While Wilhelm's emphasis is on down home blues, audiences have come to expect the unexpected from the virtuoso delta slide guitarist, who also has a broad Americana repetoire ranging from western ballads, atmospheric instrumentals and ragtime hokum to blood curdling pirate songs. Local vocal sensation Neon has also garnered a loyal following of fans in Lake County.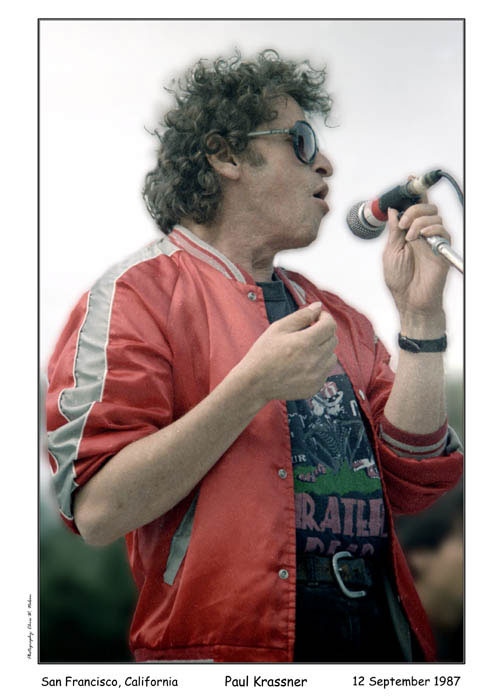 Paul Krassner photograph by Chris Nelson
Brain Damage Control
Revealing the Secret Yippie Plans for Drug Addiction
Recently there was an Associated Press profile of me written by cultural correspondent John Rogers. He wrote:
"The movement he helped launch is not remembered fondly by everyone. David Horowitz, the former 1960s radical turned conservative commentator, said that although he likes Krassner personally he believes he and other Yippies must shoulder much of the blame for crises such as AIDS and drug addiction. 'It was one long incitement against America, against all the guidelines, the morals and mores that helped people make it through life,' he said of the Yippie movement. 'I think Yippies in the end were a terribly destructive force.'"
So I contacted some original Yippies and Yippie sympathizers and asked for their recollections.
Michael Simmons: "The Yippie High Command decided that more junkies and sick homosexuals would radicalize the populace, leading to revolution, while acknowledging that we run the risk of not only pushing the country rightward, but encouraging certain former left-wing radicals—even red diaper babies—to defect to the right-wing fringe."
Matt Neuman: "Wasn't a prevailing theory of the HIV virus's origin the eating of green monkeys by humans? What if Yippies broke into a factory that makes Slim Jims and substituted dehydrated green monkey meat for the dried beef? As for Yippies causing drug addiction, that's too far-fetched."
Lou DeCosta: "Steal a helicopter and dump concentrated doses of heroin and the AIDS virus up and down the California aqueduct so it'll get carried to L.A. Everything—good and bad—starts in L.A. and spreads out from there. Then, in a Yippie version of Helter Skelter, mass panic ensues, and the Yips (who have stolen the government's top-secret AIDS vaccine for themselves) step in to fill the leadership void, quash the masses and institute the American mao-mao revolution (but without the drab jackets). Hey, it still might work."
Judy Gumbo: "The Yippies accept full responsibility for causing the entire AIDS and drug epidemic, and, to make up for it, we and the entire million-person Yippie army are going to dig up the gigantic Yippie stash of marijuana that's buried under the Pentagon and bail out every person with AIDS or person addicted to drugs who wants to partake."
Rex Weiner: "There was the JiuJitsu Solution, which was meant to pull the Right Wing into our grasp and wrest them under control, entirely by their own aggression and unbeknownst to them. Our movement employs producers within the television industry who control talking heads like Bill O'Reilly, Glenn beck and Rush Limbaugh in order to capture the attention of the right-wingers. Movement producers use high-tech methods to insert ultrasound waves in their broadcasts which cause the cells of repeat listeners to these shows to mutate, divide and multiply with extreme morbidity—that's called cancer, AIDS, erectile dysfunction, Lyme disease, hangnails, whatever. "The Left, of course, long ago cornered the market on cures for those maladies with the help of indigenous witch doctors who supplied the ancient secrets of rainforest tree bark, snake venom, toad sweat and hemp-blossom essences, including Viagra, Cialis and even Extenz, all of which is a left-wing plot to limit the staying power and shorten the penises of right-wingers, thus giving relatively well-hung left-wingers with more staying power the evolutionary advantage."
Michael Dare: "What a scumbag David Horowitz is. Too bad you didn't levitate the Pentagon and drop it on his head. For him to blame the Yippies for the actions of the CIA, who actually did participate in the AIDS and crack epidemics, is beyond redemption. Why would you have done such a thing? Obviously you weren't on the take. Let's see those checks from the CIA to Abbie Hoffman and Jerry Rubin for 'having sex and doing drugs.'"
* * *
Paul Krassner did a reading from Who's to Say What's Obscene plus a Q. & A. with the audience at Skylight Books in Los Angeles, and you can see that hysterical event on C-Span at:
http://www.c-spanarchives.org/program/289187-1 - Local page on: Paul Krassner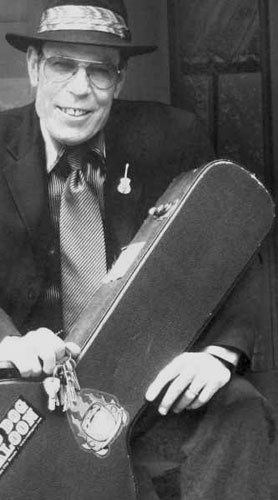 Mike Wilhelm photograph by H. C. Anderson
This is the audio [Hound Dog] from the video of our encore at the Blue Wing as shot by Cornelius. Eric Roach on guitar (second solo).
http://www.flyingsnail.com/Podcast/HoundDogBR.mp3
[This MP3 will be added to the iTunes RSS feed soon.]
Yours in music,
Mike Wilhelm - "May the baby Jesus shut your mouth and open your mind." - Family Dog motto.
Haiti Quake Provides Lessons for USC
USC News, January 26, 2010 7:37 AM
The recent Haiti earthquake offers lessons in survival for USC students, faculty and staff, according to William Regensburger, director of fire safety and emergency planning in the Department of Career and Protective Services.
Search, rescue and first aid are critical. USC Community Emergency Response Teams are equipped to carry out these responsibilities, and the university intends to build them up over time on both campuses, Regensburger said. A list of volunteers is waiting to be trained, he added.
When buildings collapse, specially equipped heavy search and rescue teams from the county get involved, and people can survive for a long time. The media continues to report on the "surprise" rescue of survivors after a week, but after many earthquakes, victims trapped under rubble can survive as long as 20 days. In the event of a building collapse on campus, rescue teams will be deployed, and they will not give up until receiving confirmation that there are no living victims remaining.
Amateur radio could be a critical resource. USC has established an amateur radio emergency team, and more members are needed, Regensburger said. In Haiti, when all other forms of communication were down, amateur radios provided critical links to survival. [Click for Haiti Earthquake Amateur Radio sources.]
Engineers and facilities staff members trained in earthquake building assessment are essential. While much of the drama focuses on rescue teams, an equally essential role is played by those who assess buildings and who have the expertise to say if it is safe to go back into a building. USC has teams in facilities management and capital construction that are prepared to play this role, along with help from outside engineers.
There are a million homeless people in Haiti, and there will be hundreds of thousands in Los Angeles as well after a major catastrophe, particularly in the neighborhoods surrounding USC. The university should prepare itself for such an event, but it also should attempt to anticipate the impact on the community, Regensburger advised.
Poorly reinforced brick and concrete structures collapse. USC has done its part to reinforce vulnerable buildings, but continued vigilance in this area is required. Seismic reinforcement must be taken into account during the remodeling of a vulnerable building, Regensburger said, and the university must avoid the purchase of buildings that are structurally weak.
Emergency preparation seminars will be held at noon on Feb. 3 in the Norris Medical Library on the USC Health Sciences campus and at noon Feb. 4 at the Lyon Center on the University Park campus. These seminars are open to all USC employees.
http://uscnews.usc.edu/university/haiti_quake_provides_lessons_for_usc.html
Only after the last tree has been cut down, Only after the last river has been poisoned, Only after the last fish has been caught, Only then will you find money cannot be eaten. - Cree Prophecy
The man whispered, "God, speak to me" and a meadowlark sang. But the man did not hear. So the man yelled "God, speak to me" and the thunder rolled across the sky. But the man did not listen. The man looked around and said, "God let me see you" and a star shined brightly. But the man did not notice. And the man shouted, "God show me a miracle" and a life was born. But the man did not know. So the man cried out in despair, "Touch me God, and let me know you are there" Whereupon God reached down and touched the man. But the man brushed the butterfly away and walked on.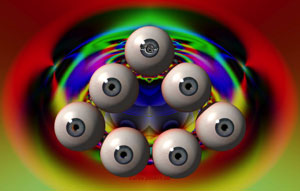 Don't miss out on a blessing because it isn't packaged the way you expect.