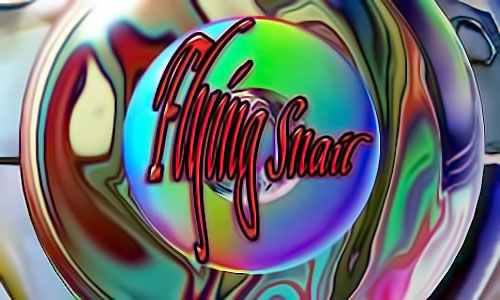 Tell~A~Vision = Why Not Try Love Again?
Innocence March

A group of lawyers are walking from San Diego to Sacramento to raise awareness of 12 inmates proven factually innocent who are still in jail. They've already walked 265 miles in 21 days.

March With Us To Free The California Twelve! From San Diego to Sacramento

Starting April 27, 2013, attorneys, students, exonerees, and family members of the wrongfully convicted will join hands in a march from San Diego to Sacramento. We will start at California Western School of Law and finish at the Governor's office roughly 55 days later.

Join us on this 600+ mile freedom march across the state. The march will include public awareness events and 2 public walking days. Be sure to sign up for updates and keep checking back! [Click to Visit Page Source]
Cree Prophecy

Only after the last tree has been cut down,

Only after the last river has been poisoned,

Only after the last fish has been caught,

Only then will you find money cannot be eaten.
---
ARPSN ~ Amateur Radio Public Seismic Network
ARPSN Seismic Heliplots ~ Seismic Activity and Cobb [Mountain] Weather
---
Boptime with Even Steven + The Legends of Wilmington Jazz
Saturday: 6 AM Eastern time, 3 AM Pacific time:
MP3 Stream ~ Low 24K ~ High 128K ~ Real Audio ~ Low 24K ~ High 128K ~ Windows ~ Low 24K ~ High 128K
Mike Wilhelm ~ Charlatans, Flamin' Groovies, Loose Gravel, and more
Podcast ~ MP3 music page
Rubbermaid ~ Women's Band from North Carolina
---
Autumn Fenders ~ 1969 Photo Album by Ralph Davis
Ira Cohen ~ Poet/Artist/Film Maker
John Draper ~ Captain Crunch
Karl Cohen ~ Association International du Film d'Animation-SF Newsletter
ASIFA~SF NEWSLETTER
Association International du Film d'Animation
(International Animated Film Association)
May 2013

In this issue highlights include two articles on:

THE GRAND OPENING OF THE NEW EXPLORATORIUM & ANIMATION AT THE SF INTERNATIONAL FILM FESTIVAL

AT ASIFA-SF'S CAREERS IN ANIMATION EVENT THE PANEL WAS REALISTIC BUT NOT PESSIMISTIC ABOUT THE CURRENT STATE OF THE INDUSTRY

DISNEY IS LAYING OFF PEOPLE AT FORMER LUCAS OWNED COMPANIES & TIPPETT HAS LAID-OFF 40% OF THEIR STAFF ~ ANOTHER REASON WHY U.S. PRODUCED FEATURES ARE BEING DONE ABROAD

ASIFA-SF members are invited Tues May 7th 7:00-8:30, TOM SITO, BOOK SIGNING AT THE CARTOON ART MUSEUM

9th EDITION OF THE FETE DE L'ANIM IN TOURCOING AND LILLE, FRANCE by Nancy Denney-Phelps

ANIMA - THE BRUSSELS ANIMATION FESTIVAL FEBRUARY 8 THROUGH 17 2013 BRUSSELS, BELGIUM by Nancy Denny-Phelps
Keith Lampe ~ Co-Founder of YIPPIE and Progressive Activist Groups + Video Channel
Google and YouTube Attack Freedom of Speech


Monsanto Zombies ???

Alert! Government Orders Youtube to Censor March on Monsanto, D.C. & Protest Videos. Corporate Cyberbully Google, via Government orders, is attacking freedom of speech on the world wide web by censoring YouTube; making YouTube just as evil as Google.

Bing Source: http://www.bing.com/search?q=Government+Orders

Yahoo Source: http://search.yahoo.com/search?p=Government+Orders

Why Is This Happening?


Supreme Court to democracy: Drop dead

The Supreme Court ruled against a 76-year-old Indiana farmer who had taken on Monsanto in a patent dispute over a genetically modified soybean seed.

Bing News Source: http://www.bing.com/news/search?q ... Monsanto+farmer

Yahoo News Source: http://news.search.yahoo.com/search?... Monsanto+farmer

FWIW

In the following article: Denialist Creed ~ Stupid Activists ~ While You Were Callng One Another Moron, We Took Over the World, about 1/3 down the page, it says:

Don't you need food?

No one seems to consider that we have the power to put tomato growers in prison.

We can pass laws that prohibit gardens, and then make up some scientific reason why you may only buy food from our sources.

If someone sees you growing tomatoes, they will report you to us, and then we will have you in our fields, working for us.

[snip]

You cannot hurt us, find us, or even imagine what we are up to. I am throwing you these few crumbs only so that you may, if you have a little good sense, obey and follow our orders.
Paul Krassner ~ The Realist/Writer/Comic/Investigative Satirist
Masturbate~A~Thon

by Paul Krassner, @ http://www.alternet.org/

Did you know that May is National Masturbation Month? It was originally declared in 1995 by Good Vibrations--a San Francisco shop specializing in sex toys, erotic books and adult videos--after Surgeon General Dr. Joycelyn Elders was fired by Bill Clinton for responding to a question about masturbation at a UN conference, "I think that is part of human sexuality, and perhaps it should be taught" in the context of sex education classes. Ironically, the president never had intercourse with Monica Lewinsky, but rather, she testified, after she performed incomplete fellatio, he would masturbate into the sink in the Oval Office bathroom, not to mention ejaculating onto her blue dress.

As National Masturbation Month evolved, Good Vibrations added aspects such as the Masturbation Hall of Fame, lists of euphemisms for masturbation and places to do it, and eventually, in 2000, the Masturbate-a-thon was launched by the store's staff sexologist, Dr. Carol Queen and Robert, her life partner and co-founder of the Center for Sex & Culture. In 2012, Carol's favorite moment occurred at the "Greatest Distance Ejaculated" competition when challenger Punk Nine broke the record by shooting his semen 13 feet. He had practiced by ejaculating into the Pacific Ocean.

"There was also a female contestant," Carol informed me, "and she did not go quite as far, but that might be because so much of her [squirting] went up in the air. Her boyfriend compared her to the Bellagio fountain, which is certainly a romantic and flattering thing to say to a lady."

In 2011, because the Center for Sex & Culture was moving to a new location and there wasn't as much space for the Masturbate-a-thon, Carol announced, "We are inviting women to attend on Saturday evening, plus couples. We'll have part of the room blocked off for women only, and those who want to can also mingle with the couples. On Sunday afternoon, a men-only area will share the room with a men-plus-couples area. What about trans-identified folks? Please be welcome at either or both. If space allows, a voyeur section may also be included."

At a previous Masturbate-a-thon, which lasted from 10 a.m. to midnight. the "Longest Time Spent Masturbating" champion, Masonobu Sato, who flew in from Japan for the occasion, also achieved a world record, jerking off for over 9 hours. "The then-current record-holder was there to defend his title," Carol observed, "and that guy did a lot of Tantra, so he was a fierce opponent."

However, in view of "GIF porn"--online compressed images in 5-second video looped-clips--who knows, in the age of shrinking attention span, maybe this year the Masturbate-a-thon will feature the "Shortest Time Spent Masturbating" competition. Suddenly, premature ejaculations have become something to be proud of. Just try not to come on your iPhone while you're driving, or Siri will scold you.

Pornography has always served as "Masturbation Helper." During the trial of fertilizer salesman Scott Peterson, the prosecutor presented evidence that, three weeks after Peterson's wife Laci disappeared, he added a couple of hard-core porn channels to the programming on his satellite dish. Defense attorney Mark Geragos called this "as great a form of character assassination as I don't know what," although his client was on trial for the murder of his wife and their unborn child.

Gonzo sex writer and educator Theresa Reed, also known as Darklady, organized and promoted the first Masturbate-a-thon in Portland, Oregon. Her invitation stated: "Our special location will be revealed when you join the elite Benevolent Society of Masturbators. Come dressed erotically and patriotically." The party had a patriotic theme, "Masturbate Your Way to Freedom." The logo was an American Eagle clutching a vibrator and a tube of lube.

The event--benefiting the National Coalition for Sexual Freedom, the Center for Sex & Culture, and Planned Parenthood--featured free food and drinks, condoms and lubrication, DJs and live bands, strippers and porn stars, door prizes and streaming video on the Internet. The Thrill-Hammer Orgazmatron machine provided participants with a popular competition. The woman who rode it the longest became the winner. She was crowned Miss Masturbate-a-Thon and presented with a beautiful tiara, matching the afterglow of multiple orgasms galore--yet another competition.

"We held the party at the wonderfully pro-sex space at Ascension Dungeon," Darklady told me, "and had some of the most agreeable and competent security folks I've had the privilege to work with. I was very impressed by the enthusiastic turn-out and the innovating things people did. One man brought a pyramid-like sex swing. Local cable host Harry Lime came along with his camera crew to videotape the Thrill-Hammer fun, and people flocked to both the camera-friendly and camera-free rooms. We had no unpleasant incidents and everyone seemed to have a great time."

The main room was masturbation-free. Beyond that was a large open space with with the Orgazmatron. "Thrill-Hammer excitement will be broadcast live on the Internet," Darklady declared, "but the shy and saucy can protect their identity and still get a good internal massage by wearing one of the lovely masks generously donated by Bad Attitude. A modesty screen will also shield the especially shy from view. Please limit yourself to masturbation as this is, after all, a celebration of self-love."

There was a silent auction of goods donated by local businesses and national sex celebrities. Literature was available so that guests could learn more about the charitable groups they were helping to support. Promotional material from sponsoring companies was prominently displayed. The doors to the Masturbate-a-thon opened at 6 p.m., and the event ended at 2 a.m. Guests had to sign a liability waiver "in case you slip in your own spunk."

The month of May is not only National Masturbation Month. It has also been designated as Teen Pregnancy Prevention Month. Isn't it encouraging when different causes can work together with such perfect symbiosis? And always remember that you will never be rejected by your own hand.
Steven Leech ~ Writer/Poet/D.J.
---
Alerts + Notes from ~@~
Amateur Radio ~ A hobby I was very fond of
Animation for the Appliance Challenged Gallery ~ Various forms of animation
Apple/Mac ~ FYI page with some GNU/Linux
ARCHIVES ~ The past & present: May 2013 Archive
Bitter ~ Nobody Cares What You're Doing Now
Brokedown Coffee ~ Roasting Coffee
CASHCPR ~ Citizens Against Second Hand Cellular Phone Radiation
Disclaimer ~ Intent behind FlyingSnail.com
Emmy ~ Tom Smothers
Gallery d'Ann ~ Currently showing clay sculpture
Gay Freedom Day 1977 ~ San Francisco, CA ~ June 26, 1977 ~ MP3 Audio
Google Is Evil ~ Breaking a promise

Kipper Williams on Google, guardian.co.uk, Thursday 16 May 2013 14.21 EDT, Source
Google's Plan To Take Over The World

by Steve Kovach, Business Insider, May 18, 2013, 8:00 AM, Article Source via Pondo

Google's big keynote at its I/O developers conference this week wore me out.

Not because it lasted a grueling three hours and fifty minutes, but because of what was announced. With every new product update, every new feature, every new virtual service, it became more and more clear that Google isn't just a search company that makes loads of cash by showing you ads. It's creeping into every aspect of our digital, physical, and private lives at an exponential rate.

I'm still trying to wrap my mind around it.

Google isn't just the backbone of the Internet anymore. It's rapidly becoming the backbone of your entire life, all thanks to data you're voluntarily giving up to a private company based on your Web searches, photos, Gmail messages, and more.

After spending three days at I/O this week, it became more apparent than ever that unless millions (billions?) of people suddenly change their mind and start using alternative tech tools, or unless the government steps in waving the anti-trust banner, our lives, our history, and our personal wealth could be managed by one company –– Google.

It's the most apparent in Google Now, a voice-powered personal assistant that launched on Android phones last year. At I/O, it became even more clear that Google no longer sees search as returning a list of 10 or 20 relevant links when you type in a query. Google Now is much more than that. It's the embodiment of that geeky dream of a "Star Trek Computer," an intelligent machine that understands natural language and real-world context to assist you before you even know you need assistance.

Google Now scans your email and knows when your Amazon package is arriving. It knows what sports scores to show you based on the teams you've searched for. It knows what stock prices to show you based on the companies you search for. It scans your calendar and reminds you when to leave to make your appointment on time. And all that data is delivered to you without you having to ask.

Following I/O, Google Now is more prevalent than before. Google recently launched the app on iPhones and iPads, and it's coming to the desktop soon if you use the Chrome Web browser. Next year, you'll be wearing Google Now on your face if you buy Google Glass.

Then there are photos, arguably the most personal things you share online. Now, Google scans every single one you upload to Google+. It can learn what your family members look like and group photos of them into albums automatically. It can tell if your subjects are smiling. If they're not smiling, it can stitch their faces in from other images where they are and create the perfect photo for you. It knows if you're taking pictures of mountains or puppies or buildings or famous landmarks and group your photo albums together accordingly.

It's creepy and magical at the same time.

Google Glass didn't get any stage time during the I/O keynote, but it was still a significant part of the event. You couldn't go anywhere –– the press room, the cafeteria, the restroom –– without someone's computerized headgear staring back at you. It was oddly discomforting knowing that thousands of people had the ability to take a photo or video of you just by winking at their Glass.

It's far too early to tell if Glass will take off when it's ready for the general public, but if it does, then it'll be just another example of how Google has reached into the physical space to take over everything we see and do.

I could go on and on, but this week I learned that Google has its hand in almost every aspect day-to-day life and its penetration is only accelerating.

Android is growing like crazy with 900 million activations to date, and it has the potential to connect billions of people to the Internet for the first time in the next few years. Google Maps has a new look, and it's turned into a snappy way to find places to visit and get recommendations. Gmail is turning into a money transfer service. I can only imagine what Google co-founder Sergey Brin is working on at Google X, the company's lab for futuristic products.

The question to ask now is, are we OK with this? Does the benefit of faster search, better transportation, and automated news updates outweigh giving up so much of our lives to a computer run by a private company that mines our data?

They're issues we'd have to tackle gradually, but hopefully not before Google advances faster than we can adapt.
Grateful Deadhead ~ Grateful Dead
How To Fix A Broken World ~ A thought
Hunger and Shame ~ Dr. Mary Howard and Dr. Ann V. Millard
LINKS ~ FlyingSnail links
Marliese's Corner ~ San Francisco Events
Missing BBS Files ~ Some of the first Bulletin Board Systems in the United States
Normandy Guitar ~ Made in Salem, Oregon, USA
Oral Cancer Struggle ~ Email from Curtis
Radio Control Models ~ Aviation
Sailing ~ on Flying Snail
Sprung ~ Harley-Davidson Springer Enthusiast
They ~ Defining Them
United State Cafe ~ Historic Haight/Ashbury Coffee House, San Francisco, California
United State Cafe~AC ~ United State Cafe~DC ~ Photo Albums by James Stark

Gallery Faire and the United State Cafe~DC

1975 Music Sets Recorded at the United State Cafe

July 29, 1975 = Tuesday Night Class, featuring Keith Lampe A.K.A. Ponderosa Pine & more on this Tuesday recording:

MP3: 83.4 MB = http://www.flyingsnail.com/Podcast/tuesnightclass7_29_1975.mp3

August 02, 1975 = Robin Kilgore:

MP3: 91.1 MB = http://www.flyingsnail.com/Podcast/robinkilgore8_2_1975.mp3

August 09, 1975 = Jumpin Jupiter:

MP3: 136.9 MB = http://www.flyingsnail.com/Podcast/jumpinjupiter8_9_1975.mp3

August 12, 1975 = Gabriel Gladstar:

MP3: 101.6 MB = http://www.flyingsnail.com/Podcast/gabrielgladstar8_12_1975.mp3

August 13, 1975 = Happy Valley String Band:

MP3: 75.3 MB = http://www.flyingsnail.com/Podcast/happyvalley8_13_1975.mp3

August 26, 1975 = Honey Creek:

MP3: 43.6 MB = http://www.flyingsnail.com/Podcast/honeycreek8_26_1975.mp3

These United State Cafe recordings are a reminder of bands and music I loved. Unfortunately, I was not able to record all the people who performed. ~ Curtis +++ Click to Visit FlyingSnail's Podcast page for more music.
Video ~ Movies
Where Have All the Flowers Gone ~ Stuff ~@~ feels is important
Word Worlds ~Where simplifying complexity becomes art.
---
Amestizo ~ BLOG + NEW: http://amestizo.bigcartel.com/
Bobby Kent ~ Gospel Music
Broken Turtle Books LLC ~ Bookstore
Chris Nelson ~ Photographer
Chris Zalla ~ Filmmaker
David Normal ~ Artist
David Wills ~ Artist
Gomma TV ~ Punk TV Italy
H323.org ~ Free Open Source H.323 Video Conferencing
James Redo ~ Artist
James Stark ~ Artist, Photographer, Punk 77
Jessica Jorgensen ~ Entertainment Professional
John Flores ~ Graphics
Michael Stickrod ~ Art Exhibitions / Screenings
NCast ~ Sponsor ~ NCast Dancing Frogs
Nobody for President = NONE OF THE ABOVE should be on voter ballots ~ Wavy Gravy
Seva Foundation Celebrates Its 35th Anniversary


Kirtan benefit concert
Featuring: Snatam Kaur, Jai Uttal, C.C. White & Shimshai
with host Wavy Gravy ~ Click for Information
Monday, May 27th - Palace of Fine Arts Theater in San Francisco
Patchworks Films ~ Marcia Jarmel & Ken Schneider, Filmmakers
PPRS ~ Pacific Packet Radio Society ~ Historic Wireless Digital Communication
Rainbow Puddle ~ Stellar Light Shows + YouTube Video Channel
---

Freedom of expression and freedom of speech aren't really important unless they're heard...It's hard for me to stay silent when I keep hearing that peace is only attainable through war. And there's nothing more scary than watching ignorance in action. So I dedicated this Emmy to all the people who feel compelled to speak out and not afraid to speak to power and won't shut up and refuse to be silenced. ~ Tommy Smothers
---

Lies, Lies, Lies - BlackMustache.com

It is important to remember Democrats and Republicans supported Israel's murder and maiming of United States Naval personnel aboard the USS Liberty, supplied Iraq with biological and chemical weapons from U.S. manufacturers, appointed Bush president, passed the Patriot Act against U.S. citizens, gave Telecom companies a free pass for knowingly breaking law, and more than likely had something to do with the mass murders of 9/11.
Obama DOJ formally accuses journalist
in leak case of committing crimes

Yet another serious escalation of the Obama administration's attacks on press freedoms emerges

Glenn Greenwald, guardian.co.uk, Monday 20 May 2013 08.16 EDT, Article Source


Fox News chief Washington correspondent James Rosen had his emails read by the Obama DOJ,
which accused him of being a co-conspirator in a criminal leak case. Photo: screen grab

(updated below - Update II)

It is now well known that the Obama justice department has prosecuted more government leakers under the 1917 Espionage Act than all prior administrations combined - in fact, double the number of all such prior prosecutions. But as last week's controversy over the DOJ's pursuit of the phone records of AP reporters illustrated, this obsessive fixation in defense of secrecy also targets, and severely damages, journalists specifically and the newsgathering process in general.

New revelations emerged yesterday in the Washington Post that are perhaps the most extreme yet when it comes to the DOJ's attacks on press freedoms. It involves the prosecution of State Department adviser Stephen Kim, a naturalized citizen from South Korea who was indicted in 2009 for allegedly telling Fox News' chief Washington correspondent, James Rosen, that US intelligence believed North Korea would respond to additional UN sanctions with more nuclear tests - something Rosen then reported. Kim did not obtain unauthorized access to classified information, nor steal documents, nor sell secrets, nor pass them to an enemy of the US. Instead, the DOJ alleges that he merely communicated this innocuous information to a journalist - something done every day in Washington - and, for that, this arms expert and long-time government employee faces more than a decade in prison for "espionage".

The focus of the Post's report yesterday is that the DOJ's surveillance of Rosen, the reporter, extended far beyond even what they did to AP reporters. The FBI tracked Rosen's movements in and out of the State Department, traced the timing of his calls, and - most amazingly - obtained a search warrant to read two days worth of his emails, as well as all of his emails with Kim. In this case, said the Post, "investigators did more than obtain telephone records of a working journalist suspected of receiving the secret material." It added that "court documents in the Kim case reveal how deeply investigators explored the private communications of a working journalist".

But what makes this revelation particularly disturbing is that the DOJ, in order to get this search warrant, insisted that not only Kim, but also Rosen - the journalist - committed serious crimes. The DOJ specifically argued that by encouraging his source to disclose classified information - something investigative journalists do every day - Rosen himself broke the law. Describing an affidavit from FBI agent Reginald Reyes filed by the DOJ, the Post reports [emphasis added]:

"Reyes wrote that there was evidence Rosen had broken the law, 'at the very least, either as an aider, abettor and/or co-conspirator'. That fact distinguishes his case from the probe of the AP, in which the news organization is not the likely target. Using italics for emphasis, Reyes explained how Rosen allegedly used a 'covert communications plan' and quoted from an e-mail exchange between Rosen and Kim that seems to describe a secret system for passing along information. . . . However, it remains an open question whether it's ever illegal, given the First Amendment's protection of press freedom, for a reporter to solicit information. No reporter, including Rosen, has been prosecuted for doing so."

Under US law, it is not illegal to publish classified information. That fact, along with the First Amendment's guarantee of press freedoms, is what has prevented the US government from ever prosecuting journalists for reporting on what the US government does in secret. This newfound theory of the Obama DOJ - that a journalist can be guilty of crimes for "soliciting" the disclosure of classified information - is a means for circumventing those safeguards and criminalizing the act of investigative journalism itself. These latest revelations show that this is not just a theory but one put into practice, as the Obama DOJ submitted court documents accusing a journalist of committing crimes by doing this.

That same "solicitation" theory, as the New York Times reported back in 2011, is the one the Obama DOJ has been using to justify its ongoing criminal investigation of WikiLeaks and Julian Assange: that because Assange solicited or encouraged Manning to leak classified information, the US government can "charge [Assange] as a conspirator in the leak, not just as a passive recipient of the documents who then published them." When that theory was first disclosed, I wrote that it would enable the criminalization of investigative journalism generally:

"Very rarely do investigative journalists merely act as passive recipients of classified information; secret government programs aren't typically reported because leaks just suddenly show up one day in the email box of a passive reporter. Journalists virtually always take affirmative steps to encourage its dissemination. They try to cajole leakers to turn over documents to verify their claims and consent to their publication. They call other sources to obtain confirmation and elaboration in the form of further leaks and documents. Jim Risen and Eric Lichtblau described how they granted anonymity to 'nearly a dozen current and former officials' to induce them to reveal information about Bush's NSA eavesdropping program. Dana Priest contacted numerous 'U.S. and foreign officials' to reveal the details of the CIA's 'black site' program. Both stories won Pulitzer Prizes and entailed numerous, active steps to cajole sources to reveal classified information for publication.

"In sum, investigative journalists routinely -- really, by definition -- do exactly that which the DOJ's new theory would seek to prove WikiLeaks did. To indict someone as a criminal 'conspirator' in a leak on the ground that they took steps to encourage the disclosures would be to criminalize investigative journalism every bit as much as charging Assange with 'espionage' for publishing classified information."

That's what always made the establishment media's silence (or even support) in the face of the criminal investigation of WikiLeaks so remarkable: it was so obvious from the start that the theories used there could easily be exploited to criminalize the acts of mainstream journalists. That's why James Goodale, the New York Times' general counsel during the paper's historic press freedom fights with the Nixon administration, has been warning that "the biggest challenge to the press today is the threatened prosecution of WikiLeaks, and it's absolutely frightening."

Indeed, as Harvard Law Professor Yochai Benkler noted recently in the New Republic, when the judge presiding over Manning's prosecution asked military lawyers if they would "have pressed the same charges if Manning had given the documents not to WikiLeaks but directly to the New York Times?", the prosecutor answered simply: "Yes, ma'am". It has long been clear that this WikiLeaks-as-criminals theory could and would be used to criminalize establishment media outlets which reported on that which the US government wanted concealed.

Now we know that the DOJ is doing exactly that: applying this theory to criminalize the acts of journalists who report on what the US government does in secret, even though there is no law that makes such reporting illegal and the First Amendment protects such conduct. Essentially accusing James Rosen of being an unindicted co-conspriator in these alleged crimes is a major escalation of the Obama DOJ's already dangerous attacks on press freedom.

It is virtually impossible at this point to overstate the threat posed by the Obama DOJ to press freedoms. Back in 2006, Bush Attorney General Alberto Gonzales triggered a major controversy when he said that the New York Times could be prosecuted for having revealed the Top Secret information that the NSA was eavesdropping on the communications of Americans without warrants. That was at the same time that right-wing demagogues such Bill Bennett were calling for the prosecution of the NYT reporters who reported on the NSA program, as well as the Washington Post's Dana Priest for having exposed the CIA black site network.

But despite those public threats, the Bush DOJ never went so far as to formally accuse journalists in court filings of committing crimes for reporting on classified information. Now the Obama DOJ has.

This week, the New Republic's Molly Redden describes what I've heard many times over the past several years: national security reporters have had their ability to engage in journalism severely impeded by the Obama DOJ's unprecedented attacks, and are operating in a climate of fear for both their sources and themselves. Redden quotes one of the nation's best reporters, the New Yorker's Jane Mayer, this way:

It's a huge impediment to reporting, and so chilling isn't quite strong enough, it's more like freezing the whole process into a standstill."

Redden says that "the DOJ's seizure of AP records will probably only exacerbate these problems." That's certainly true: as surveillance expert Julian Sanchez wrote in Mother Jones this week, there is ample evidence that the Obama DOJ's seizure of the phone records of journalists extends far beyond the AP case. Recall, as well, that the New York Times' Jim Risen is currently being pursued by the Obama DOJ, and conceivably faces prison if he refuses to reveal his source for a story he wrote about CIA incompetence in Iran. Said Risen:

I believe that the efforts to target me have continued under the Obama Administration, which has been aggressively investigating whistleblowers and reporters in a way that will have a chilling effect on the freedom of the press in the United States."

If even the most protected journalists - those who work for the largest media outlets - are being targeted in this way, and are saying over and over that the Obama DOJ is preventing basic news gathering from taking place without fear, imagine the effect this all has on independent journalists who are much more vulnerable.

There is simply no defense for this behavior. Obama defenders such as Andrew Sullivan claim that this is all more complicated than media outrage suggests because of a necessary "trade-off" between press freedoms and security. So do Obama defenders believe that George Bush and Richard Nixon - who never prosecuted leakers like this or formally accused journalists of being criminals for reporting classified information - were excessively protective of press freedoms and insufficiently devoted to safeguarding secrecy? To ask that question is to mock it. Obama has gone so far beyond what every recent prior president has done in bolstering secrecy and criminalizing whistleblowing and leaks.

Goodale, the New York Times' former general counsel, was interviewed by Democracy Now last week and said this:

AMY GOODMAN: "You say that President Obama is worse than President Nixon.

JAMES GOODALE: "Well, more precisely, I say that if in fact he goes ahead and prosecutes Julian Assange, he will pass Nixon. He's close to Nixon now. The AP example is a good example of something that Obama has done but Nixon never did. So I have him presently in second place, behind Nixon and ahead of Bush II. And he's moving up fast. . . .

"Obama has classified, I think, seven million -- in one year, classified seven million documents. Everything is classified. So that would give the government the ability to control all its information on the theory that it's classified. And if anybody asks for it and gets it, they're complicit, and they're going to go to jail. So that criminalizes the process, and it means that the dissemination of information, which is inevitable, out of the classified sources of that information will be stopped.

JUAN GONZÁLEZ: "What about the--

JAMES GOODALE: "It's very dangerous. That's why I'm -- I get excited when I talk about it."

That was before it was known that the Obama DOJ read James Rosen's emails by formally labeling him in court an unindicted co-conspirator for the "crime" of reporting on classified information. This all just got a lot more dangerous.

UPDATE

Even journalists who are generally supportive of Obama - such as the New Yorker's Ryan Lizza - are reacting with fury over this latest revelation:

WP piece about another DOJ leak investigation is absolute must-read:

m.washingtonpost.com/local/a-rare-p…

Tactics used against Fox's Rosen are outrageous.

-- Ryan Lizza (@RyanLizza) May 20, 2013

Lizza added:

Case against Fox's Rosen, in which O admin is criminalizing reporting, makes all of the other "scandals" look like giant nothing burgers.

-- Ryan Lizza (@RyanLizza) May 20, 2013

The Daily Beast's Eli Lake said this:

Serious idea. Instead of calling it Obama's war on whistleblowers, let's just call it what it is: Obama's war on journalism.

-- Eli Lake (@EliLake) May 20, 2013

Any journalist who doesn't erupt with serious outrage and protest over this ought never again use that title to describe themselves.

UPDATE II

Several other journalists have made some excellent points about the dangers presented by these actions, beginning with the Washington Post's Karen Tumulty:

The alternative to "conspiring" with leakers to get information: Just writing what the government tells you. @jamesrosenfnc

-- Karen Tumulty(@ktumulty) May 20, 2013

That, of course, is precisely the point of the unprecedented Obama war on whistleblowers and press freedoms: to ensure that the only information the public can get is information that the Obama administration wants it to have. That's why Obama's one-side games with secrecy - we'll prolifically leak when it glorifies the president and severely punish all other kinds - is designed to construct the classic propaganda model. And it's good to see journalists finally speaking out in genuine outrage and concern about all of this.

Meanwhile, to convey just how warped this all is: it really is true that this very behavior of trying to criminalize national security reporting was a driving force of the worst elements on the Right during the Bush years; back then, I wrote constantly about the dangers to press freedoms such threats, by themselves, posed. Please just watch this 4-minute segment from a 2006 Meet the Press episode where the Washington Post's Dana Priest explains to Bill Bennett, who had called for her imprisonment, exactly what press freedoms and the law actually provide; Bill Bennett is who - and what - the Obama DOJ and its defenders are channeling today: ~ [Video located at site]
Things don't change, people do

Nothing has Changed !
Here are previous Month of May Archives:

2007~ 2007.05 ~ 2008 ~ 2008.05 ~ 2009 ~ 2009.05 ~ 2010 ~ 2010.05 ~ 2011 ~ 2011.05 ~ 2012 ~ 2012.05
Gov't obtains wide AP phone records in probe

Mark Sherman, The Associated Press May 13, 2013, Article Source

WASHINGTON (AP) -- The Justice Department secretly obtained two months of telephone records of reporters and editors for the Associated Press in what the news cooperative's top executive called a "massive and unprecedented intrusion" into how news organizations gather the news.

The records obtained by the Justice Department listed incoming and outgoing calls, and the duration of each call, for the work and personal phone numbers of individual reporters, general AP office numbers in New York, Washington and Hartford, Conn., and the main number for AP reporters in the House of Representatives press gallery, according to attorneys for the AP.

In all, the government seized those records for more than 20 separate telephone lines assigned to AP and its journalists in April and May of 2012. The exact number of journalists who used the phone lines during that period is unknown but more than 100 journalists work in the offices whose phone records were targeted on a wide array of stories about government and other matters.

In a letter of protest sent to Attorney General Eric Holder on Monday, AP President and Chief Executive Officer Gary Pruitt said the government sought and obtained information far beyond anything that could be justified by any specific investigation. He demanded the return of the phone records and destruction of all copies.

"There can be no possible justification for such an overbroad collection of the telephone communications of the Associated Press and its reporters. These records potentially reveal communications with confidential sources across all of the newsgathering activities undertaken by the AP during a two-month period, provide a road map to AP's newsgathering operations, and disclose information about AP's activities and operations that the government has no conceivable right to know," Pruitt said.

The government would not say why it sought the records. U.S. officials have previously said in public testimony that the U.S. attorney in Washington is conducting a criminal investigation into who may have leaked information contained in a May 7, 2012, AP story about a foiled terror plot. The story disclosed details of a CIA operation in Yemen that stopped an al-Qaeda plot in the spring of 2012 to detonate a bomb on an airplane bound for the United States.

In testimony in February, CIA Director John Brennan noted that the FBI had questioned him about whether he was AP's source, which he denied. He called the release of the information to the media about the terror plot an "unauthorized and dangerous disclosure of classified information."

Prosecutors have sought phone records from reporters before, but the seizure of records from such a wide array of AP offices, including general AP switchboards numbers and an office-wide shared fax line, is unusual and largely unprecedented.

In the letter notifying the AP received Friday, the Justice Department offered no explanation for the seizure, according to Pruitt's letter and attorneys for the AP. The records were presumably obtained from phone companies earlier this year although the government letter did not explain that. None of the information provided by the government to the AP suggested the actual phone conversations were monitored.

Among those whose phone numbers were obtained were five reporters and an editor who were involved in the May 7, 2012 story.

The Obama administration has aggressively investigated disclosures of classified information to the media and has brought six cases against people suspected of leaking classified information, more than under all previous presidents combined.

Justice Department published rules require that subpoenas of records from news organizations must be personally approved by the attorney general but it was not known if that happened in this case. The letter notifying AP that its phone records had been obtained though subpoenas was sent Friday by Ronald Machen, the U.S. attorney in Washington.

Spokesmen in Machen's office and at the Justice Department had no immediate comment on Monday.

The Justice Department lays out strict rules for efforts to get phone records from news organizations. A subpoena can only be considered after "all reasonable attempts" have been made to get the same information from other sources, the rules say. It was unclear what other steps, in total, the Justice Department has taken to get information in the case.

A subpoena to the media must be "as narrowly drawn as possible" and "should be directed at relevant information regarding a limited subject matter and should cover a reasonably limited time period," according to the rules.

The reason for these constraints, the department says, is to avoid actions that "might impair the news gathering function" because the government recognizes that "freedom of the press can be no broader than the freedom of reporters to investigate and report the news."

News organizations normally are notified in advance that the government wants phone records and enter into negotiations over the desired information. In this case, however, the government, in its letter to the AP, cited an exemption to those rules that holds that prior notification can be waived if such notice, in the exemption's wording, might "pose a substantial threat to the integrity of the investigation."

It is unknown whether a judge or a grand jury signed off on the subpoenas.

The May 7, 2012, AP story that disclosed details of the CIA operation in Yemen to stop an airliner bomb plot occurred around the one-year anniversary of the May 2, 2011, killing of Osama bin Laden.

The plot was significant because the White House had told the public it had "no credible information that terrorist organizations, including al-Qaida, are plotting attacks in the U.S. to coincide with the (May 2) anniversary of bin Laden's death."

The AP delayed reporting the story at the request of government officials who said it would jeopardize national security. Once government officials said those concerns were allayed, the AP disclosed the plot because officials said it no longer endangered national security. The Obama administration, however, continued to request that the story be held until the administration could make an official announcement.

The May 7 story was written by reporters Matt Apuzzo and Adam Goldman with contributions from reporters Kimberly Dozier, Eileen Sullivan and Alan Fram. They and their editor, Ted Bridis, were among the journalists whose April-May 2012 phone records were seized by the government.

Brennan talked about the AP story and leaks investigation in written testimony to the Senate. "The irresponsible and damaging leak of classified information was made ... when someone informed the Associated Press that the U.S. Government had intercepted an IED (improvised explosive device) that was supposed to be used in an attack and that the U.S. Government currently had that IED in its possession and was analyzing it," he said.

He also defended the White House's plan to discuss the plot immediately afterward. "Once someone leaked information about interdiction of the IED and that the IED was actually in our possession, it was imperative to inform the American people consistent with Government policy that there was never any danger to the American people associated with this al-Qa'ida plot," Brennan told senators.
Justice Department's pursuit of AP's phone records
is both extreme and dangerous

The claimed legal basis for these actions is unknown, but the threats they pose to a free press and the newsgathering process are clear

Glenn Greenwald, guardian.co.uk, Tuesday 14 May 2013 10.21 EDT, Article Source


Attorney General Eric Holder was required by DOJ regulations to personally approve efforts
to obtain phone records for AP journalists. Photograph: Mark Wilson/Getty Images

(updated below)

Associated Press on Monday revealed that the Department of Justice (DOJ) "secretly obtained two months of telephone records of [its] reporters and editors", denouncing it as a "massive and unprecedented intrusion" into the news gathering process. In a letter sent yesterday to Attorney General Eric Holder, AP's President, Gary Pruitt, detailed that the phone records cover more than 20 telephone lines used by AP journalists, including their homes, offices and cell phones. He said the phones for which the DOJ obtained records also include ones at the AP bureaus in New York City, Washington DC, Hartford, and at the House of Representatives.

Pruitt wrote that "we regard this action by the Department of Justice as a serious interference with AP's constitutional rights to gather and report the news." He added that while AP is "evaluating its options", he "urgently request[ed]" that the DOJ "immediately return to the AP the telephone toll records" obtained by the DOJ "and destroy all copies." AP learned of the DOJ's acquisition of these records only after the fact, and thus had no opportunity to raise legal and constitutional objections nor attempt to negotiate to narrow the scope of the records to be sought. Pruitt's letter uses some inflammatory language as it is designed to advance the AP's case and to generate public anger, but that's entirely appropriate. The phone records reveal, at a minimum, all of the telephone numbers called by those AP journalists over the course of two months.

The ACLU last night condemned the DOJ's acts as "press intimidation" and said it constitutes "an unacceptable abuse of power". The Electronic Frontier Foundation denounced it as "a terrible blow against the freedom of the press and the ability of reporters to investigate and report the news". The New York Times' Editorial Page Editor Andy Rosenthal called the DOJ's actions "outrageous" while Washington Post Executive Editor Marty Baron said they were "shocking" and "disturbing". Even Democratic Sen. Pat Leahy, chairman of the Senate Judiciary Committee, said: "I am very troubled by these allegations and want to hear the government's explanation."

Numerous media reports convincingly speculated that the DOJ's actions arise out of a 2012 AP article that contained leaked information about CIA activity in Yemen, and the DOJ is motivated, in part, by a desire to uncover the identity of AP's sources. That 2012 AP story revealed that the CIA was able to "thwart" a planned bombing by the al-Qaida "affiliate" in that country of a US jetliner. AP had learned of the CIA actions a week earlier but "agreed to White House and CIA requests not to publish it immediately because the sensitive intelligence operation was still under way." AP revealed little that the US government itself was not planning to reveal and that would not have been obvious once the plot was successfully thwarted, as it explained in its story: "once those concerns were allayed, the AP decided to disclose the plot Monday despite requests from the Obama administration to wait for an official announcement Tuesday."

The legality of the DOJ's actions is impossible to assess because it is not even known what legal authority it claims nor the legal process it invoked to obtain these records. Particularly in the post-9/11 era, the DOJ's power to obtain phone records is, as I've detailed many times, dangerously broad. It often has the power to obtain those records without the person's knowledge (as happened here) and for a wildly broad scope of time (as also happened here). There are numerous instruments that have been vested in the DOJ to obtain phone records, many of which do not require court approval, including administrative subpoenas and "national security letters" (issued without judicial review); indeed, the Obama DOJ has previously claimed it has the power to obtain journalists' phone records without subpoeans using NSLs, and in its relentless pursuit to learn the identity of the source for one of New York Times' James Risen's stories, the Obama DOJ has actually claimed that journalists have no shield protections whatsoever in the national security context. It's also quite possible that they obtained the records through a Grand Jury subpoena, as part of yet another criminal investigation to uncover and punish leakers.

None of those processes for obtaining these invasive records requires a demonstration of probable cause or anything close to it. Instead, the DOJ must simply assert that the records "relate to" a pending investigation: a standard so broad that virtually every DOJ desire will fulfill it. Even if a court were involved in the acquisition of these records - and that's unlikely here - it typically does little more than act as rubber-stamping functionary, just as it does when secretly approving the DOJ's requests for FISA warrants. This is what is reaped from continuously vesting the US government with greater and greater surveillance powers in the name of Terrorism and other fears.

There has long been concern about the DOJ's snooping into the communications which journalists have with their sources precisely because the DOJ's power to obtain phone data and other sensitive records in secret is now so sweeping. Attempts to enact legislation to protect journalists from this type of concealed investigative intrusion into their source communications have been defeated in part due to the DOJ's insistence that it exercises this power responsibly and only in the most extreme cases.

Indeed, the DOJ has adopted its own binding regulations that impose constraints on its ability to obtain the phone records of journalists. Those regulations require that "all reasonable attempts should be made to obtain information from alternative sources" before subpoeans are issued; that "negotiations with the media shall be pursued in all cases in which a subpoena to a member of the news media is contemplated" unless the DOJ determines that such negotiations would "pose a substantial threat to the integrity of the investigation in connection with which the records are sought"; and that "no subpoena may be issued . . . for the telephone toll records of any member of the news media without the express authorization of the Attorney General". The White House has denied involvement in the acquisition of AP's phone records, but presumably, Attorney General Eric Holder personally approved (Esquire's Charles Pierce, in calling for the resignation of Holder, expresses skepticism about White House denials, but I'm neutral at this point on that specific question).

What makes the DOJ's actions so stunning here is its breadth. It's the opposite of a narrowly tailored and limited scope. It's a massive, sweeping, boundless invasion which enables the US government to learn the identity of every person whom multiple AP journalists and editors have called for a two-month period. Some of the AP journalists involved in the Yemen/CIA story and whose phone records were presumably obtained - including Adam Goldman and Matt Apuzzo - are among the nation's best and most serious investigative journalists; those two won the Pulitzer Prize last year for their superb work exposing the NYPD's surveillance program aimed at American Muslim communities. For the DOJ to obtain all of their phone records and those of their editors for a period of two months is just staggering.

It's the very opposite of what the DOJ has long claimed its guidelines protect. EFF details how the DOJ's actions "violated its own regulations for subpoenas to the news media." AP's Pruitt explained:


AP letter

He added:


AP letter

The key point is that all of this takes place in the ongoing War on Whistleblowers waged by the Obama administration. If you talk to any real investigative journalist, they will tell you that an unprecedented climate of fear has emerged in which their sources are petrified to talk to them. That the Obama administration has prosecuted double the number of whistleblowers under espionage statutes as all previous administrations combined has already severely chilled the news gathering process. Imagine what message this latest behavior sends to journalists and their sources: that at any moment, the phone records of even the nation's most establishment journalists can be secretly obtained by the DOJ, which has no compunction about doing so even in the most extreme and invasive manner.

The all-too-familiar axis that has enabled massive civil liberties assaults by the Obama administration - blindly partisan progressive media outlets and particularly obsequious self-styled neutral journalists - instantly sprung into action here and wasted no time jumping to the defense of the US government. TPM's Josh Marshall, while saying "there's still a very live question of whether this was a prudent action on the part of the DOJ", actually published an anonymous letter depicting the Obama DOJ as the victim here, saying AP "seeks to smear Justice" (in the annals of lowly journalistic behavior, printing anonymous emails defending the US government's surveillance actions and attacking targeted journalists is way down in the sewer, but that's the government-defending Josh Marshall in the Age of Obama). Similarly: before most people had even learned of the story, Think Progress purported to explain "Why The Department Of Justice Is Going After The Associated Press' Records" and, of course, offered the most benign and generous interpretation possible: they only did it to find out who is responsible for an "unauthorized and dangerous disclosure of classified information", quoting CIA Director John Brennan (offering instant "explainers" for even the most dubious of Obama administration actions is its typical tactic).

Some progressives actually tried to blame Republicans for the Obama DOJ's conduct because the GOP largely voted against the codification of some added protections for journalists from DOJ record-gathering in a proposed "shield law". But Obama, who supported those protections when he was in the Senate, "reversed course" when he was president - that could easily be the motto of his presidency - and it was his opposition that helped kill that bill.

Meanwhile, CNN's Wolf Blitzer, showing off the tough adversarial journalistic spirit for which he's so rightly celebrated, actually went on the air and said this:

Although if you look it from the other side, if there was a serious leak about an al-Qaida operation or whatever, they're trying to find out who may be leaking this information to the news media, do they occasionally have the right to secretly monitor our phone calls?"

Can you imagine what it's like to be an Obama official and - in the wake of these revelations - sit back and watch one of the nation's most celebrated journalists instantly suggest that the perhaps the US government should be monitoring his phone calls with his sources? Or watch progressives who spent the Bush years shrieking and convulsing at every story of secret Bush surveillance actions instantly attempt to justify what you've done before you've even done so yourself? And can you imagine the personality attributes that cause someone to read a story about a massive intrusion into journalists' communications with their sources and have your first instinct be to attack the targeted journalists and defend the US government?

That is why this is permitted to happen. During the Bush years, there were several similar reports of DOJ acquisition of journalists' phone records: I'll wager anything that not a single progressive site or prominent Democrat ever defended any of that or offered neutral "explainers" to provide justifying rationale. And it's hard to express how lame the justifying rationale is. The Obama administration does not mind leaks of classified national security information; to the contrary, they love such leaks and are the most prolific exploiters of them. What they dislike are leaks that they don't approve and/or which don't glorify the president. Their unprecedented attacks on whistleblowers ensures that only the White House but nobody else can disclose classified information to the public, which is another way of saying that they seek to seize the ultimate propaganda model whereby the president and he alone controls the flow of information to the public. That's what their very selective and self-serving war on leaks achieves.

It is true, as Kevin Drum suggests, that the DOJ has been obtaining phone records for quite some time in this manner, and that the angry reactions to this story are accounted for by the fact that, in this case, the targets are establishment journalists rather than marginalized Muslims or dissident groups. But there are unique dangers from having the government intrude into journalists' communications with their sources, which is what happens when they obtain their phone records in such a sweeping manner. At this point, leaks from government sources are the primary way we learn about what the government does, and the more that process is targeted and the more those involved are intimidated, the less it will happen. That, of course, is the point.

Despite how stunning the breadth of this invasion is, none of it is really surprising. But it does underscore just how extreme of a climate of fear has been deliberately imposed by the Obama administration on the news gathering process. As the New Yorker's Jane Mayer told whistleblower advocate Jesselyn Radack last year:

"When our sources are prosecuted, the news-gathering process is criminalized, so it's incumbent upon all journalists to speak up."

What the Obama DOJ is doing in all of these cases is not just an attack on investigative journalists and their sources, though it is that. It is, first and foremost, an attack on you: specifically on your ability to know what government officials are doing in the dark.

Q-and-A

Using a great new tool developed by the Guardian, I'll be hosting a Q-and-A session tomorrow in this column, from 2:00 to 4:00 pm EST, to discuss this story and others I've written about over the past few weeks. You can leave your questions here.

In a very timely development, the filmmaker Robert Greenwald (no relation) is about to release his outstanding documentary "War on Whistleblowers", detailing the Obama administration's targeting of whistleblowers. I'm briefly interviewed for it, as are numerous investigative journalists, news executives, and others. The trailer can be seen here.

UPDATE

Holder today said that he recused himself from the AP investigation early on, citing the fact that he himself had been interviewed by the FBI about the leaks. As a result, he said, it was the Deputy Attorney General, James Cole, who signed off on the acquisition of the AP phone records.

Meanwhile, the Reporters Committee for Freedom of the Press wrote a scathing letter to Holder today about these actions, explaining:

"In the thirty years since the Department issued guidelines governing its subpoena practice as it relates to phone records from journalists, none of us can remember an instance where such an overreaching dragnet for news gathering materials was deployed by the Department, particularly without notice to the affected reporters or an opportunity to seek judicial review.

"The scope of this action calls into question the very integrity of Department of Justice policies toward the press and its ability to balance, on its own, its police powers against the First Amendment rights of the news media and the public's interest in reporting on all manner of government conduct, including matters touching on national security which lie at the heart of this case."

As for Holder, he - needless to say - claimed that this investigation was necessary for "national security"; AP's president responds to that assertion here.
AP CEO calls records seizure 'unconstitutional'

By PHILIP ELLIOTT, Associated Press, 3 hrs ago, Article Source

WASHINGTON (AP) -- The Associated Press' president and chief executive says the government's secret seizure of two months of reporters' phone records has already had a chilling effect on newsgathering, a week after the subpoenas were revealed publicly.

Gary Pruitt on Sunday called the Justice Department's actions "unconstitutional" and said the AP hasn't ruled out legal action.

In his first television interviews since the AP reported the Justice Department seizure, Pruitt said it has made sources less willing to talk to AP journalists and, in the long term, could limit Americans' information from all news outlets.

Pruitt told CBS' "Face the Nation" that the government has no business monitoring the AP's newsgathering activities.

"And if they restrict that apparatus ... the people of the United States will only know what the government wants them to know and that's not what the framers of the Constitution had in mind when they wrote the First Amendment," he said.

In a separate interview with the AP, Pruitt said, "It's too early to know if we'll take legal action but I can tell you we are positively displeased and we do feel that our constitutional rights have been violated."

He said President Barack Obama "should rein in that out-of-control investigation."

"They've been secretive, they've been overbroad and abusive -- so much so that taken together, they are unconstitutional because they violate our First Amendment rights," he added.

Senate Republican Leader Mitch McConnell of Kentucky said the government needs to stop leaks by whatever means necessary.

"This is an investigation that needs to happen because national security leaks, of course, can get our agents overseas killed," he said.

Republican Sen. John Cornyn, a member of the Judiciary Committee, said the government should focus on those who leak sensitive national security matters and not on journalists who report on them. The Texas Republican said his committee should hold hearings on how the Justice Department obtained phone records from AP reporters and editors.

"What confuses me is the focus on the press, who have a constitutional right here and we depend on the press to get to the bottom of so many issues that we, as individuals, cannot," Cornyn said.

Cornyn said the Justice Department's actions were part of a pattern for Obama's administration to quiet its critics.

"It's a culture of cover-ups and intimidation that is giving the administration so much trouble," Cornyn said.

He also renewed his call for Attorney General Eric Holder to resign, citing the contempt citation the House of Representatives voted against him last year for refusing to turn over documents in a failed government gun smuggling sting.

White House senior adviser Dan Pfeiffer said the president "has complete faith in Attorney General Holder." He also insisted the White House was not involved in the decision to seek AP phone records.

"A cardinal rule is we don't get involved in independent investigations. And this is one of those," Pfeiffer said.

Although the Justice Department has not explained why it sought phone records from the AP, Pruitt pointed to a May 7, 2012, story that disclosed details of a successful CIA operation in Yemen to stop an airliner bomb plot around the one-year anniversary of the May 2, 2011, killing of Osama bin Laden.

The AP delayed publication of that story at the request of government officials who said it would jeopardize national security.

"We respected that, we acted responsibly, we held the story," Pruitt said.

Pruitt said the AP published the story only after officials from two government entities said the threat had passed. He said the administration still asked that the story be held until an official announcement the next day, a request the AP rejected.

The news service viewed the story as important because White House and Homeland Security Department officials were saying publicly there was no credible evidence of a terrorist threat to the U.S. around the one-year anniversary of bin Laden's death.

"So that was misleading to the American public. We felt the American public needed to know this story," Pruitt said.

The AP has seen an effect on its newsgathering since the disclosure of the Justice Department's subpoena, he said.

"Officials that would normally talk to us and people we talk to in the normal course of newsgathering are already saying to us that they're a little reluctant to talk to us," Pruitt said. "They fear that they will be monitored by the government."

The Justice Department secretly obtained two months of personal and work telephone records for several reporters and editors, as well as general AP office numbers in New York, Washington and Hartford, Conn., and for the main number for the AP in the House of Representatives press gallery.

It was sweeping and broad and beyond what they needed to do," Pruitt said.

He objected to the "Justice Department acting on its own being the judge, jury and executioner in secret," saying the AP would not back down.

"We're not going to be intimidated by the abusive tactics of the Justice Department," he said.

McConnell and Pfeiffer were interviewed on NBC's "Meet the Press." Cornyn appeared on "Face the Nation."

[Ed. Note: Senate Republican Leader Mitch McConnell is a baby killer who voted for the Bush Administration's illegal Iraq War. Here is a piece by Conservatives on Republican Sen. John Cornyn; Libtard of the Week, and neither McConnell or Cornyn stood up against Israel's murder and maiming of United States Naval personnel aboard the USS Liberty.]
Nobody Pays Attention the First Time Around

Telecom Crimes

Violation of the Fourth Amendment to the Constitution

Violation of the First Amendment to the Constitution

Unlawful electronic surveillance or disclosure or use of information obtained by electronic surveillance in violation of 50 U.S.C. §1809.

Unlawful interception, use or disclosure of Class communications in violation of 18 U.S.C. § 2511

Unlawful solicitation and obtained disclosure of the contents of communications in violation of 18 U.S.C. § 2702(a)(1) or (a)(2)

Unlawful solicitation and obtained disclosure of non-content records or other information in violation of 18 U.S.C. § 2702(a)(3)

Violation of the Administrative Procedures Act

Violation of the constitutional principle of separation of powers

Telecom Punishment

Click Here to Read Any of the Following Articles

Congress votes to immunize lawbreaking telecoms, legalize warrantless eavesdropping

Senate Approves Telco Amnesty, Legalizes Bush's Secret Spy Program

Wiretapping, Telecom Companies, and You | The Legality

Top Internet Threats: Censorship to Warrantless Surveillance

Cybersecurity Act Would Give President Power to 'Shut Down' Internet

Public Knowledge Rejects: Telecom Industry Assault on Consumers

Death Of The Internet: Unprecedented Censorship Bill Passes in UK

Lieberman Bill Gives Feds 'Emergency' Powers to Secure Civilian Nets

9 Reasons Wired Readers Should Wear Tinfoil Hats

Click Here to Read Any of the Above Articles
Are all telephone calls recorded
and accessible to the US government?

A former FBI counterterrorism agent claims on CNN that this is the case

Glenn Greenwald, guardian.co.uk, Saturday 4 May 2013 08.22 EDT, Article Source


Former FBI counterterrorism agent Tim Clemente, on CNN, discussing
government's surveillance capabilities Photograph: CNN screegrab

The real capabilities and behavior of the US surveillance state are almost entirely unknown to the American public because, like most things of significance done by the US government, it operates behind an impenetrable wall of secrecy. But a seemingly spontaneous admission this week by a former FBI counterterrorism agent provides a rather startling acknowledgment of just how vast and invasive these surveillance activities are.

Over the past couple days, cable news tabloid shows such as CNN's Out Front with Erin Burnett have been excitingly focused on the possible involvement in the Boston Marathon attack of Katherine Russell, the 24-year-old American widow of the deceased suspect, Tamerlan Tsarnaev. As part of their relentless stream of leaks uncritically disseminated by our Adversarial Press Corps, anonymous government officials are claiming that they are now focused on telephone calls between Russell and Tsarnaev that took place both before and after the attack to determine if she had prior knowledge of the plot or participated in any way.

On Wednesday night, Burnett interviewed Tim Clemente, a former FBI counterterrorism agent, about whether the FBI would be able to discover the contents of past telephone conversations between the two. He quite clearly insisted that they could:

BURNETT: Tim, is there any way, obviously, there is a voice mail they can try to get the phone companies to give that up at this point. It's not a voice mail. It's just a conversation. There's no way they actually can find out what happened, right, unless she tells them?

CLEMENTE: "No, there is a way. We certainly have ways in national security investigations to find out exactly what was said in that conversation. It's not necessarily something that the FBI is going to want to present in court, but it may help lead the investigation and/or lead to questioning of her. We certainly can find that out.

BURNETT: "So they can actually get that? People are saying, look, that is incredible.

CLEMENTE: "No, welcome to America. All of that stuff is being captured as we speak whether we know it or like it or not."

"All of that stuff" - meaning every telephone conversation Americans have with one another on US soil, with or without a search warrant - "is being captured as we speak".

On Thursday night, Clemente again appeared on CNN, this time with host Carol Costello, and she asked him about those remarks. He reiterated what he said the night before but added expressly that "all digital communications in the past" are recorded and stored:

[ VIDEO located HERE ]

Let's repeat that last part: "no digital communication is secure", by which he means not that any communication is susceptible to government interception as it happens (although that is true), but far beyond that: all digital communications - meaning telephone calls, emails, online chats and the like - are automatically recorded and stored and accessible to the government after the fact. To describe that is to define what a ubiquitous, limitless Surveillance State is.

There have been some previous indications that this is true. Former AT&T engineer Mark Klein revealed that AT&T and other telecoms had built a special network that allowed the National Security Agency full and unfettered access to data about the telephone calls and the content of email communications for all of their customers. Specifically, Klein explained "that the NSA set up a system that vacuumed up Internet and phone-call data from ordinary Americans with the cooperation of AT&T" and that "contrary to the government's depiction of its surveillance program as aimed at overseas terrorists . . . much of the data sent through AT&T to the NSA was purely domestic." But his amazing revelations were mostly ignored and, when Congress retroactively immunized the nation's telecom giants for their participation in the illegal Bush spying programs, Klein's claims (by design) were prevented from being adjudicated in court.

That every single telephone call is recorded and stored would also explain this extraordinary revelation by the Washington Post in 2010:

Every day, collection systems at the National Security Agency intercept and store 1.7 billion e-mails, phone calls and other types of communications.

It would also help explain the revelations of former NSA official William Binney, who resigned from the agency in protest over its systemic spying on the domestic communications of US citizens, that the US government has "assembled on the order of 20 trillion transactions about US citizens with other US citizens" (which counts only communications transactions and not financial and other transactions), and that "the data that's being assembled is about everybody. And from that data, then they can target anyone they want."

Despite the extreme secrecy behind which these surveillance programs operate, there have been periodic reports of serious abuse. Two Democratic Senators, Ron Wyden and Mark Udall, have been warning for years that Americans would be "stunned" to learn what the US government is doing in terms of secret surveillance.


Information Awareness Office

Strangely, back in 2002 - when hysteria over the 9/11 attacks (and thus acquiescence to government power) was at its peak - the Pentagon's attempt to implement what it called the "Total Information Awareness" program (TIA) sparked so much public controversy that it had to be official scrapped. But it has been incrementally re-instituted - without the creepy (though honest) name and all-seeing-eye logo - with little controversy or even notice.

Back in 2010, worldwide controversy erupted when the governments of Saudi Arabia and the United Arab Emirates banned the use of Blackberries because some communications were inaccessible to government intelligence agencies, and that could not be tolerated. The Obama administration condemned this move on the ground that it threatened core freedoms, only to turn around six weeks later and demand that all forms of digital communications allow the US government backdoor access to intercept them. Put another way, the US government embraced exactly the same rationale invoked by the UAE and Saudi agencies: that no communications can be off limits. Indeed, the UAE, when responding to condemnations from the Obama administration, noted that it was simply doing exactly that which the US government does:

"'In fact, the UAE is exercising its sovereign right and is asking for exactly the same regulatory compliance - and with the same principles of judicial and regulatory oversight - that Blackberry grants the US and other governments and nothing more,' [UAE Ambassador to the US Yousef Al] Otaiba said. 'Importantly, the UAE requires the same compliance as the US for the very same reasons: to protect national security and to assist in law enforcement.'"

That no human communications can be allowed to take place without the scrutinizing eye of the US government is indeed the animating principle of the US Surveillance State. Still, this revelation, made in passing on CNN, that every single telephone call made by and among Americans is recorded and stored is something which most people undoubtedly do not know, even if the small group of people who focus on surveillance issues believed it to be true (clearly, both Burnett and Costello were shocked to hear this).

Some new polling suggests that Americans, even after the Boston attack, are growing increasingly concerned about erosions of civil liberties in the name of Terrorism. Even those people who claim it does not matter instinctively understand the value of personal privacy: they put locks on their bedroom doors and vigilantly safeguard their email passwords. That's why the US government so desperately maintains a wall of secrecy around their surveillance capabilities: because they fear that people will find their behavior unacceptably intrusive and threatening, as they did even back in 2002 when John Poindexter's TIA was unveiled.

Mass surveillance is the hallmark of a tyrannical political culture. But whatever one's views on that, the more that is known about what the US government and its surveillance agencies are doing, the better. This admission by this former FBI agent on CNN gives a very good sense for just how limitless these activities are.

---

How Did This Happen?

The following was posted to a Usenet Group on Tuesday 11 April 1989:

RISKS-LIST: RISKS-FORUM Digest Tuesday 11 April 1989 Volume 8 : Issue 54

FORUM ON RISKS TO THE PUBLIC IN COMPUTERS AND RELATED SYSTEMS ACM Committee on Computers and Public Policy, Peter G. Neumann, moderator

Date: Tue, 11 Apr 89 08:12:04 PDT
From: cas@toad.com (Curtis Spangler)
Subject: NSA and Not Secure Agencies

San Francisco Chronicle, Chronicle Wire Services, April 11, 1989:

"Computer Group Wary of Security Agency

A public interest group said yesterday that the National Security Agency, the nation's biggest intelligence agency, could exert excessive control over a program to strengthen the security of computer systems throughout the federal government.

The group, Computer Professionals for Social Responsibility - based in Palo Alto - urged key members of Congress to focus "particularly close scrutiny" on the agency's role in helping to implement legislation aimed at safeguarding sensitive but unclassified information in federal computers.

"There is a constant risk that the federal agencies, under the guise of enhancing computer security, may find their programs - to the extent that they rely upon computer systems - increasingly under the supervision of the largest and most secretive intelligence organization in the country," it said."

During the '90s:

SELinux Background

Researchers in the National Information Assurance Research Laboratory of the National Security Agency (NSA) worked with Secure Computing Corporation (SCC) to develop a strong, flexible mandatory access control architecture based on Type Enforcement, a mechanism first developed for the LOCK system. The NSA and SCC developed two Mach-based prototypes of the architecture: DTMach and DTOS. The NSA and SCC then worked with the University of Utah's Flux research group to transfer the architecture to the Fluke research operating system. During this transfer, the architecture was enhanced to provide better support for dynamic security policies. This enhanced architecture was named Flask. The NSA integrated the Flask architecture into the Linux® operating system to transfer the technology to a larger developer and user community. The architecture has been subsequently mainstreamed into Linux and ported to several other systems, including the Solaris™ (Sun Microsystems/Oracle) operating system, the FreeBSD® operating system, and the Darwin (Apple) kernel, spawning a wide range of related work.

http://www.nsa.gov/research/selinux/background.shtml


Images Via Wikipedia, the free encyclopedia

Closing Argument

Boston Legal Speech on America and more
Please Click to View Video ~ http://vimeo.com/47165357

One Can Lead A Horse To Water, But...

Until there is a solution for this, where one solution has been provided, Nobody will bring Peace to Our Times, feed the hungry, care for the sick, and bake apple pie better than Mom. (otoh) If None of the Above was on voter ballots, it would be a huge step towards recovering U.S. political control, and Nobody gets it.


George Carlin, The American Dream ~ http://vimeo.com/37487342


Oh, I hope that I see you again I never even caught your name As you looked through my window pane ~~ So I'm writing this message today I'm thinking that you'll have a way Of hearing the notes in my tune ~~ Where are you going? Where have you been? I can imagine other worlds you have seen ~~ Beautiful faces and music so serene ~~ So I do hope I see you again My universal citizen You went as quickly as you came ~~ You know the power Your love is right You have good reason To stay out of sight ~~ But break our illusions and help us Be the light ~ Message by Michael Pinder

Without love in the dream, it will never come true. ~ Jerry Garcia/Robert Hunter

---