Alerts

The Great Bell Chant (The End of Suffering) via R Smittenaar

Hearing in the Bardo via Isaac McCardle

Into the Mystic, Van Morrison via Scott Wright
---
---
In Memory of:
---
---
Robert Altman
October 10, 1944 – September 24, 2021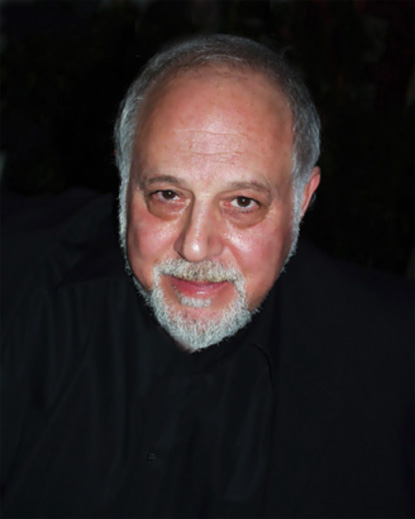 Self Portrait by Robert Altman
Robert Mark Altman (October 10, 1944 ~ September 24, 2021) was an American photographer. Altman attended Hunter College at the City University of New York and studied psychology and anthropology. Initially he had no intention of becoming a photographer, and said that the camera he wore around his neck was essentially just a prop to "meet girls". However, after graduation, he opened a shop called the Electric Lotus and displayed some of his photographs on a notice board here. The reaction here was so positive that Ansel Adams ended up taking him on as a photography apprentice.

He was soon hired as a photojournalist by Rolling Stone magazine. Here he was able to capture shots of the Rolling Stones while in the recording studio, and also captured shots of artists such as Joni Mitchell and Iggy Pop at music festivals. He found that being a photographer opened doors to places where others were not allowed, and he was able to closely follow the stars and capture images that immortalised the 1960's culture. Following his early success as chief staff photographer for Rolling Stone he expanded into fashion photography and fine art. He became a television producer/director for KEMO-TV, an independent station in the San Francisco Bay Area. For a decade beginning in the mid 1990s, Altman taught web design and photoshop as adjunct professor for several institutions including San Francisco State University and the University of California, Berkeley. [Continue Reading at Wikipedia, the free encyclopedia]
---
Chetana Judith Karel~Michaan
March 28, 1948 ~ September 18, 2021
In Loving Memory of Our Very Dear & Close Friend!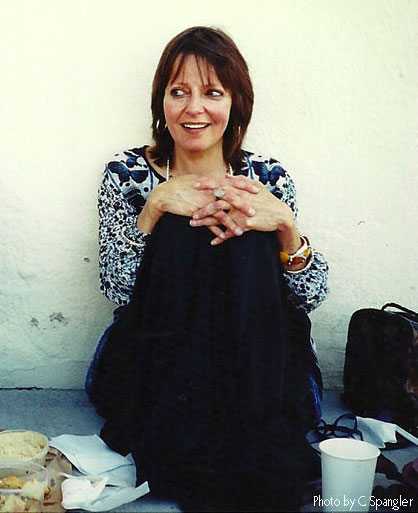 Chetana Yehudit Karel~Michaan ~ Photo: C Spangler
Baruch Dayan HaEmet. We are heartbroken to announce the passing of our Council Member and dear friend Chetana Yehudit Karel~Michaan, who returned her pure soul to her Maker in the early morning hours of Shabbat Ha'Azinu, Saturday 18 September, 2021 / 12 Tishrei 5782.

Chetana was a Shakespearean actress and America's Leading Theatrical Interpreter of Emily Dickinson. She co-wrote and presented "Old-fashioned, naughty, everything!" A Glimpse of Emily Dickinson, based entirely on Emily's poems and letters. She interpreted Emily with a deep empathy for the poet's intelligence and overarching spirituality, transforming the nearly bare stage into an intimate space, bringing to vibrant life Emily's poems and letters.

In her role at The Aquarian Minyan, Chetana was a Lamed Vavnik. Behind the scenes emotional and spiritual support was her unique ministry. It was Chetana's zcheut (merit) to pass on Shabbos, and not just any Shabbos but Ha'Azinu. The song of Moses before he died, recounting the many mercies of G*d towards the Children of Israel and imploring them to remember and to love the Lord their G*d. The Haftarah is King David's song praising G*d by recounting the many mercies and miracles on the day of his deliverance from every enemy. This should give us just the tip of the iceberg glimpse of the highness of her neshama. We are all so much richer for having been a recipient of her love and care.

Notes from ~@~

Here is an old email to Judith about one of my best and most favorite memories from the past:

Hanging Out With Anaïs Nin

Dearest One,

If you recall, I was very fond of Anaïs Nin and during the early '70s you arranged, with your friend Flo Kennedy, for tickets and passes to see Anais at the Palace of Fine Arts, in San Francisco.

After the show we went backstage and Anaïs was sitting at her makeup table with her legs crossed.

I could not help noticing how beautiful she and her legs were, for a 70+ year old woman.

Mentioning Flo, you introduced us to her. We chatted for a while, were having a great time, and I could not resist saying, "I hope this does not offend you Ms. Nin, but you have incredibly beautiful legs."

She turned her chair towards us, smiled, gently slid her dress up about 12 inches above her knee, exposing more of her legs, and said, "Why thank you, ... and call me Anaïs."

Anaïs then asked what month and day I was born. When I told her, her face lit up with an extraordinary smile, but she did not say anything.

Near the end of the evening, we were standing in front of her holding hands, thanked her for her time, and said goodbye.

She stood up, hugged both of us at the same time, patted me on the butt, smiled and said, "You two remind me very much of my dear friends June and Henry [Miller]." which was one of the best compliments I have ever received!

Had I remembered Henry's birthday was on the 26th of December, I would have suggested the three of us go out for a drink. ;-)

I love great memories and you, ~@~
---
Dr. Richard Alpert a.k.a Ram Dass

a.k.a. ;-) Summit Dass and Nobody's Guru
April 6, 1931 ~ December 22, 2019

Becoming Nobody | Official Trailer | 2019 via Passion River Films
Yoga vs. Lysergic
Around 4:30 AM, December 6, 1969, I heard a bunch of noise outside the house, got up, peered out the window, saw a bunch of my friends getting out of a station wagon, and walking up the steps.
I made coffee as everyone settled on the living room floor and the topic of conversation was, 'today's concert at Altamont'.
One of my friends, who is no longer with us, was grinning ear-to-ear and announced he had some of Bear's 4-way wafers, made 'special for us'.
We each decided to take one wafer, figuring we would leave around 10:00 AM for the 'Stones' concert.
After about twenty (20) minutes everybody was 'feeling it', except me, so I took another one just to make sure.
By the time everyone was ready to leave I had eaten fourteen (14) wafers and still wasn't feeling anything, so I told my friends, "This is too weird, I think I'll stay home." and off they went.
Just to complete the end of that story, my friends got lost on the way and ended up on a back road that took them to the rear of the concert, where they parked, crawled under the stage, sat down in front, and saw the 'whole show'. Because of what happened, at that show, I am glad I did not attend.
Meanwhile, back at home I am still going about my daily routine as if nothing happened; all while trying to figure out why I was not affected like my friends. At this point I went to bed to take a nap. This is when something strange happened.
When I closed my eyes, I found myself sitting on the top of a ladder, with my head pressed against the ceiling, in a room with no windows or doors, that was dimly lit. When I opened my eyes, everything was normal; or perceived to be "normal".
The next day, some of the friends who went to Altamont dropped by to tell me their adventure, and I tell them mine, because it was still happening. After they leave, it was suggested I call my old friend Richard to see if he could offer any advice.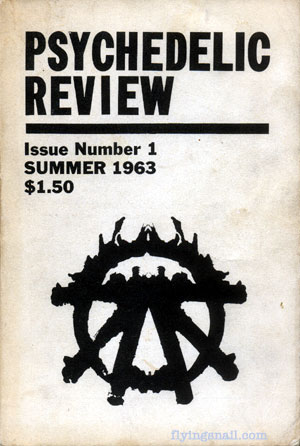 Original, Psychedelic Review, Issue Number 1 ~ (complete pdf)
I knew Richard before he became Ram Dass and used to hang out with him at his Dad's house on the lake in New Hampshire; so that's where I called him.
His assistant told me he had just returned from India, had been asked to speak at Esalen in California, gave me the number, and told me to call him there.
When I called Esalen, I was told he was giving a lecture out on the lawn and they would give him my message.
About two hours later the phone rings and it is Richard asking me, "What's up?"
I tell him the story and he listens while saying, "Ahhh..." a lot. I also closed my eyes to see if that strange effect is going on, and am still sitting on the top of that ladder.
It takes me about five (5) minutes to explain my story and then he takes over the conversation for the next hour, telling me about his experiences in India.
As he is talking, I start to experience this light beginning to radiate around me and had my eyes open.
When I shut my eyes, the room with no windows or doors had become, for lack of better words, a gold/pink/white luminous cloud; except this time, I am sitting on a ladder in the middle of the cloud, with my head pressed against a ceiling of brilliant white light.
I interrupted Richard and told him what was going on; to which he responded with a very long, smile sounding, "Ahhh...."
The moment he did this, a trapdoor slammed open in the ceiling of light and I looked into what appeared to be infinite time, space, and beyond; something no amount of words will ever describe.
[I did attempt to create a picture]: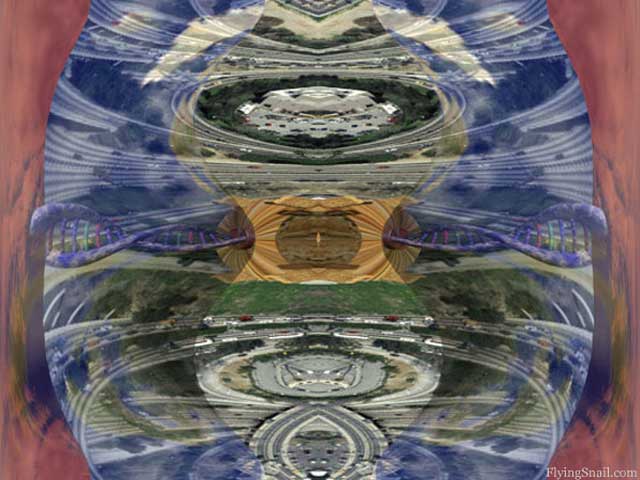 DNA Ooops (animation still) by Curtis Spangler
In the midst of phenomenal beauty, I saw this chubby old man wearing a blanket float by. As he passed, I noticed he seemed to be holding the earth, similar to the way one would hold an apple by the stem.
He lifted his head and gazed at me. When our eyes met this incredible smile came across his lips and the next thing I knew, I was jettisoned into another place I am not able to describe, other than say it was 'wheel like' and there were some incredible beings there ...at the same time, explaining this over the phone, as it is happening.
Richard said to me, "It has obviously happened to you, I'll send you a letter.":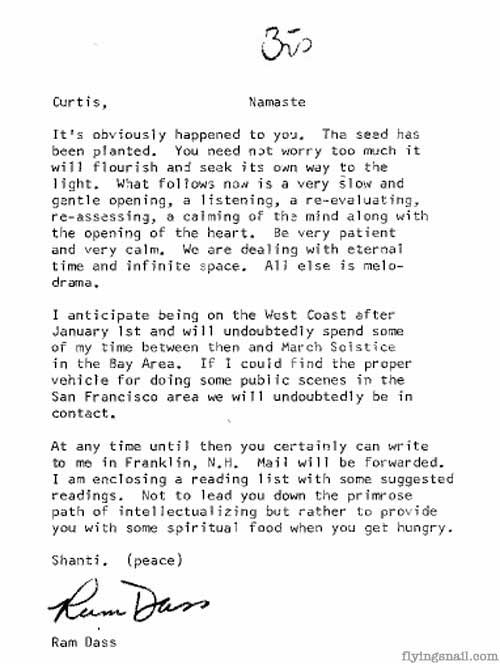 Letter Content:

Namaste

Curtis,

It's obviously happened to you. The seed has been planted. You need not worry too much it will flourish and seek its own way to the light. What follows now is a very slow and gentle opening, a listening, a re-evaluating, re-assessing, a calming of the mind along with the opening of the heart. Be very patient and very calm. We are dealing with eternal time and infinite space. All else is melodrama.

[snipped traveling to the Bay Area and getting together part]

Shanti, (peace)

Ram Dass
Along with the letter there was a booklist and names of some people I was to look up; which led me to Neem Karoli Baba, who explained there were two types of acid, Yoga and Lysergic and here is what I heard.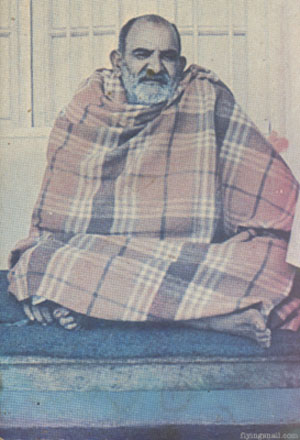 Neem Karoli Baba via Ram Dass
If one takes lysergic acid, finds a quiet, calm, cool place, and meditates, one might expect four (4) to six (6) hours of Darshan and come back down; whereas, when one works on themselves (Yogi Acid) and discovers where to turn on that 'switch', one never needs to come down, ..which began a new quest.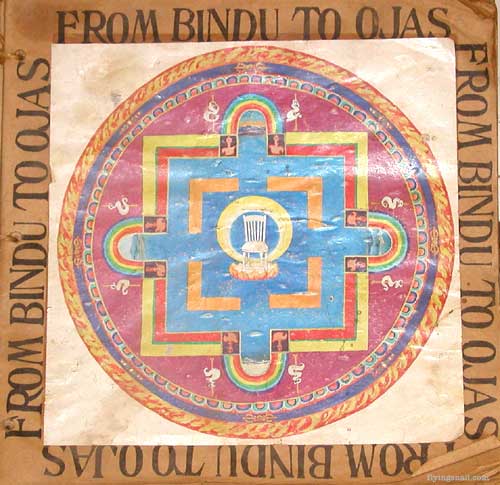 Original copy of what became the book known as, "Be Here Now"
Since this is the Internet (smile), here is a handwritten letter from Ram Dass regarding a problem I had about 'running up against psychic walls':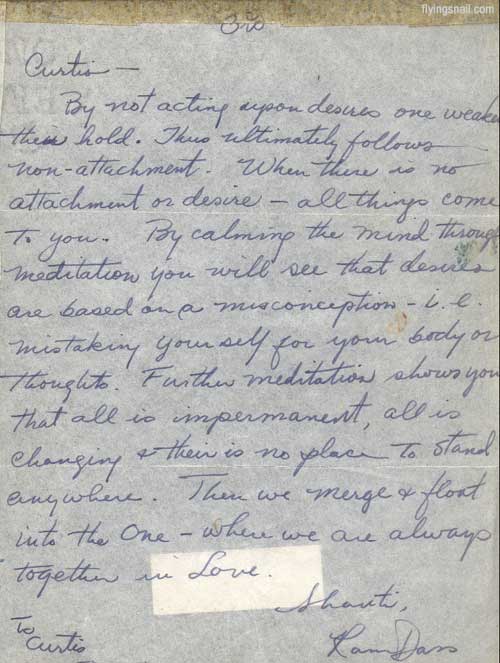 Letter Content:

Curtis,

By not acting upon desires one weakens their hold. This ultimately follows non-attachment or desire - all things come to you By calming the mind through meditation you will see that desires are based on a misconception - i.e., mistaking yourself for your body or thoughts. Further meditation shows you that all is impermanent, all is changing and there is no place to stand anywhere. Then we merge and float into the One - where we are always together in Love.

Shanti,

Ram Dass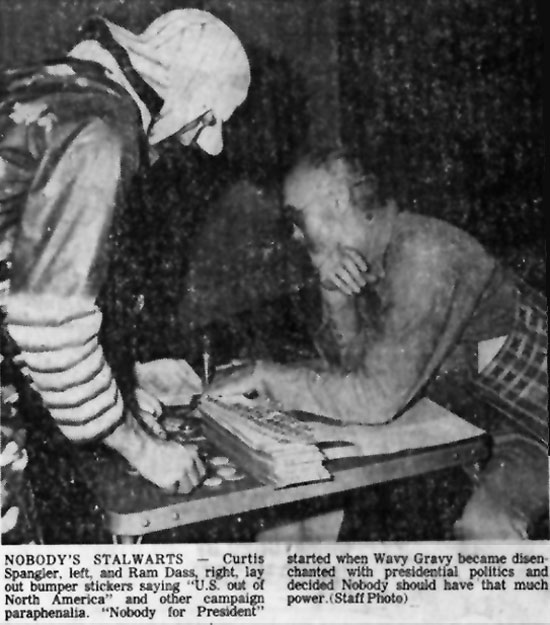 NOBODY'S STALWARTS ~ Curtis Spangler, left, and Ram Dass, right, lay out bumper stickers saying "U.S. out of North America" and other campaign paraphernalia. "Nobody for President" started when Wavy Gravy became disenchanted with presidential politics and decided Nobody should have that much power.
---
Paul Krassner




April 9, 1932 ~ July 21, 2019

0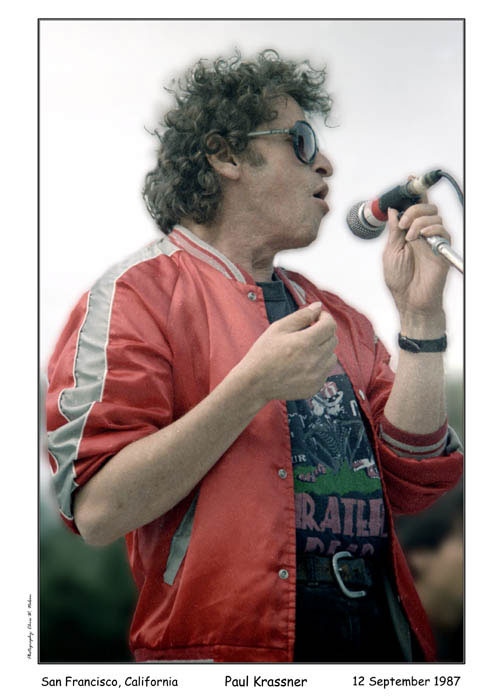 Paul Krassner ~ 12 September 1987, S. F., CA ~ Photo: Chris Nelson
Paul Krassner  (April 9, 1932 – July 21, 2019) was an American author, journalist, comedian, and the founder, editor and a frequent contributor to the freethought magazine The Realist, first published in 1958. Krassner became a key figure in the counterculture of the 1960s as a member of Ken Kesey's Merry Pranksters and a founding member of the Yippies. He died on July 21, 2019, in Desert Hot Springs, California. [Continue reading at Wikipedia, the free encyclopedia]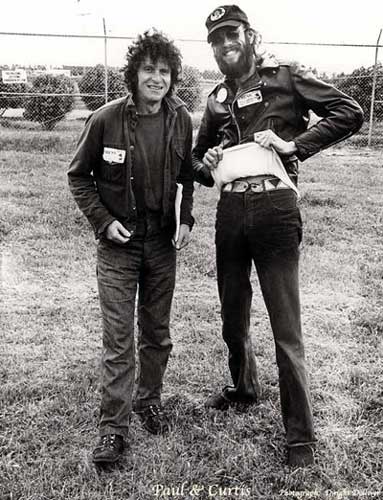 Paul Krassner and Curtis Spangler ~ Photo: Dwight Dolliver
[Ed. Note Regarding, "WTF am I doing?" questions: Photographer says to Paul, "I wonder where all the other warriors are today?" (referring to those brave enough to stand up against any form of injustice) and I lift my t-shirt to reveal a Maasai warrior belt (ref one, ref. 2); not to be confused with marriage belt, which has diamonds.]
---
Mike Wilhelm
March 18, 1942 ~ May 14, 2019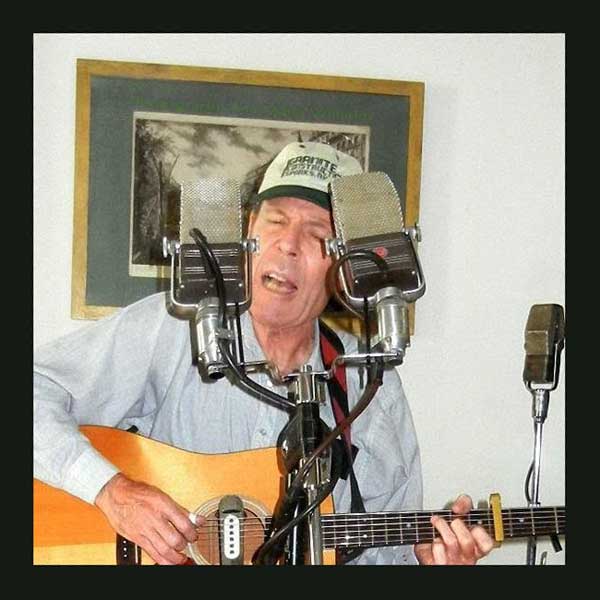 Mike Wilhelm recording at Richard Wahlberg Studio ~ Photo: Ana Maria Wilhelm

Mike Wilhelm and Sprung (Curtis Spangler) ~ Photo: Ann Hackett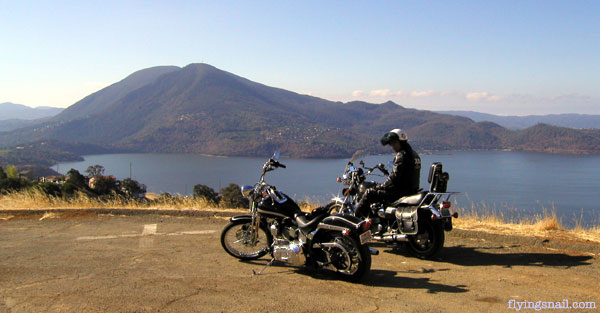 Mount Konocti, Mike Wilhelm on the XS Yamaha & Sprung's FXSTS ~ Photo: Curtis Spangler
---
[Bart] ~ H. Barton Off IV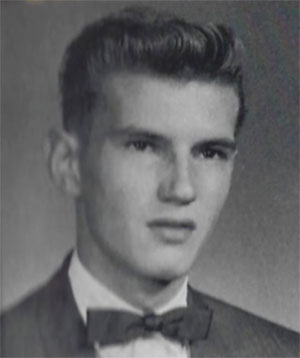 ---
Jeanni Rasmussen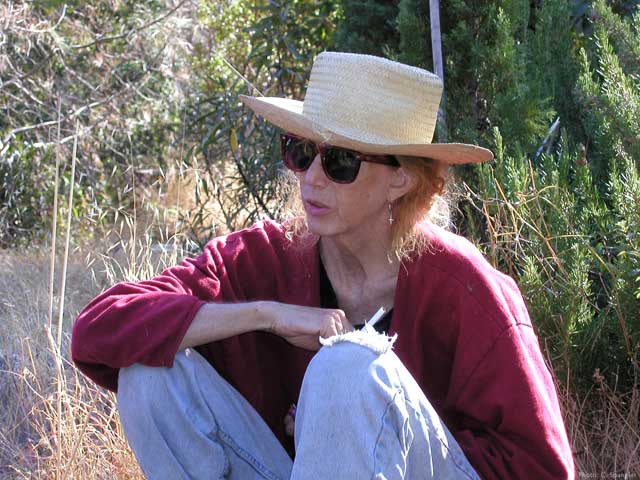 June 4, 2018 ~ Photo: C. Spangler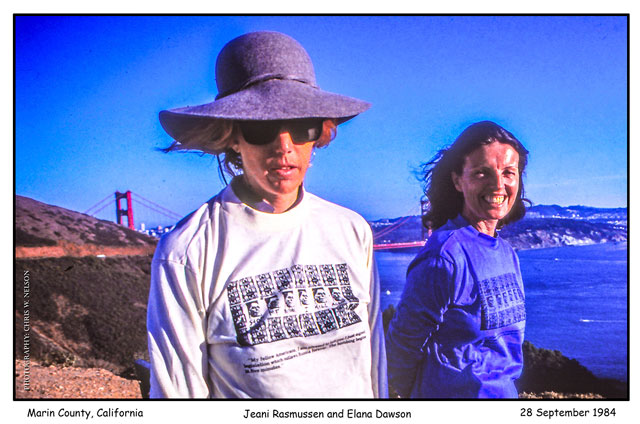 Jeanni Rasmussen and Elana Dawson, Marin County, 28 September 1984 ~ Photo: Chris W Nelson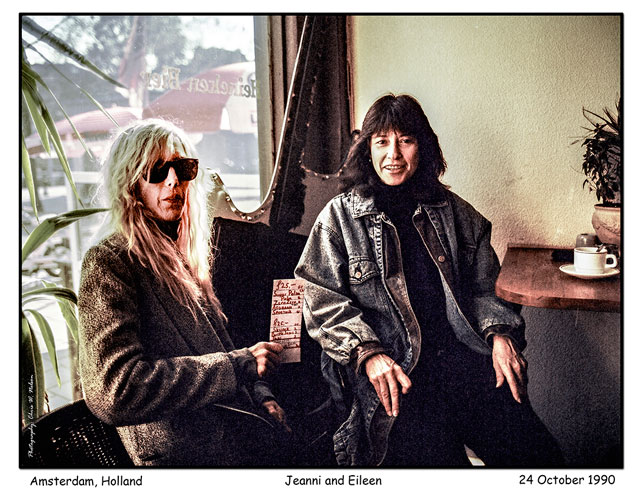 Jeanni and Eileen, Grateful Dead Europe Tour, Amsterdam, 24 October 1990 ~ Photo: Chris W Nelson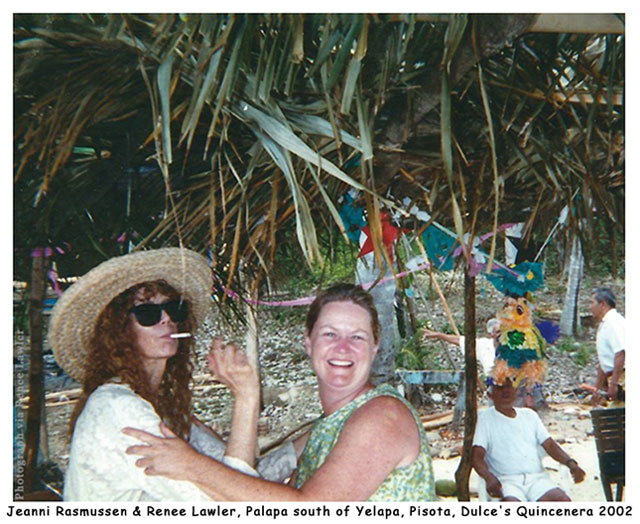 Jeanni & Renee Lawler, Palapa south of Yelapa, Pisota, Dulce's Quincenera 2002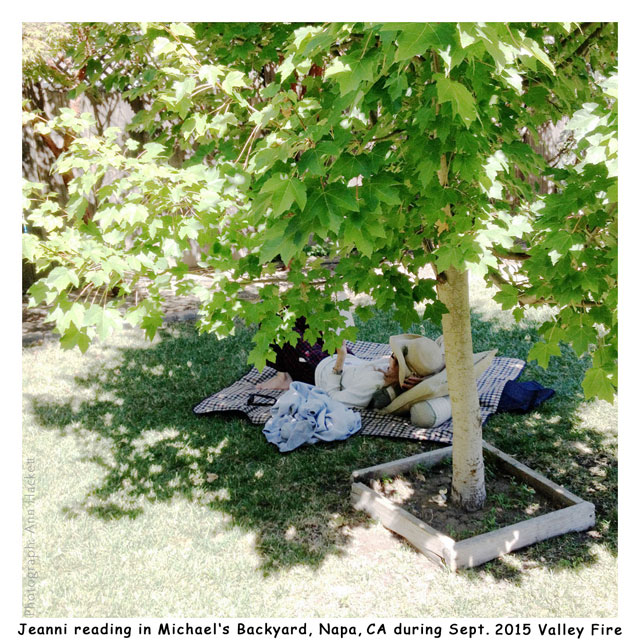 Jeanni reading in Michael's Backyard, Napa, CA during Sept. 2015 Valley Fire ~ Photo: Ann Hackett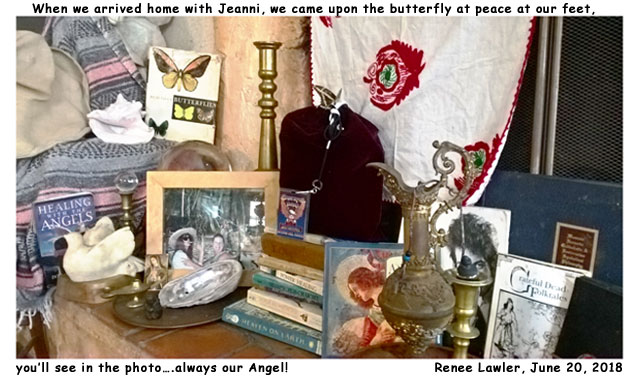 When we arrived home with Jeanni, we came upon the butterfly at peace at our feet, you'll see in the photo….always our Angel! ~ Renee Lawler, June 20, 2018
---
Paul Kantner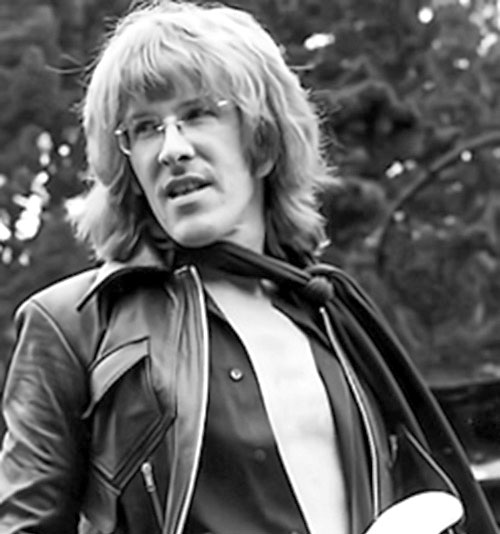 New Age Biocentennial Unity Fair with Jefferson Starship & Grateful Dead
---
Jim Trout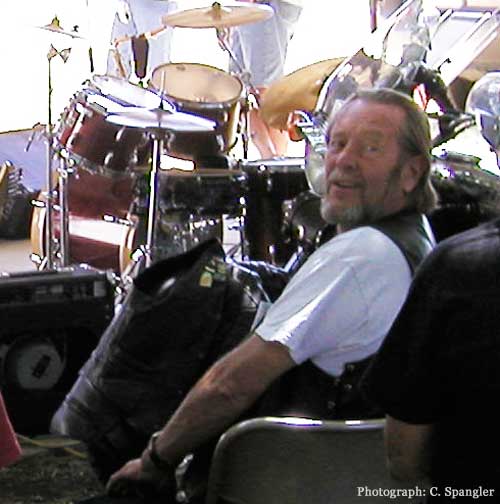 Photo: Curtis Spangler
---
John Eichman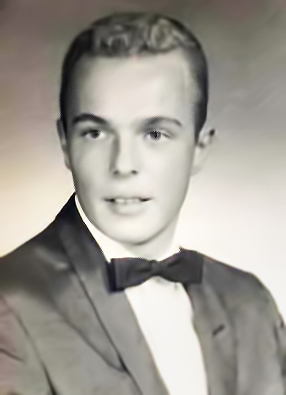 ---
Terry Aspinall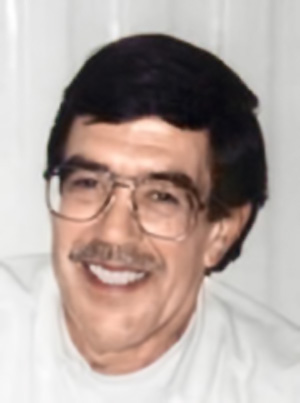 ---
Keith Lampe, Ro-Non-So-Te, Ponderosa Pine
July 25, 1931 ~ November 11, 2014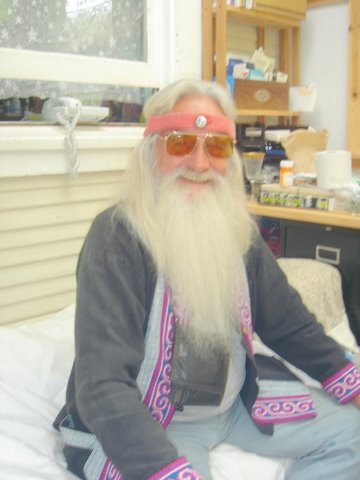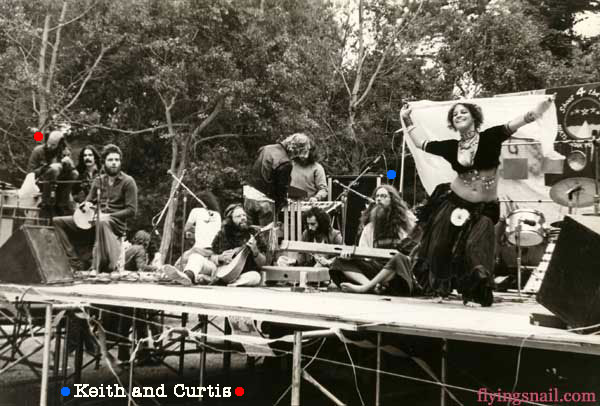 Curtis Spangler (below Red dot) and Keith Lampe (below Blue dot) ~ Photo: James Stark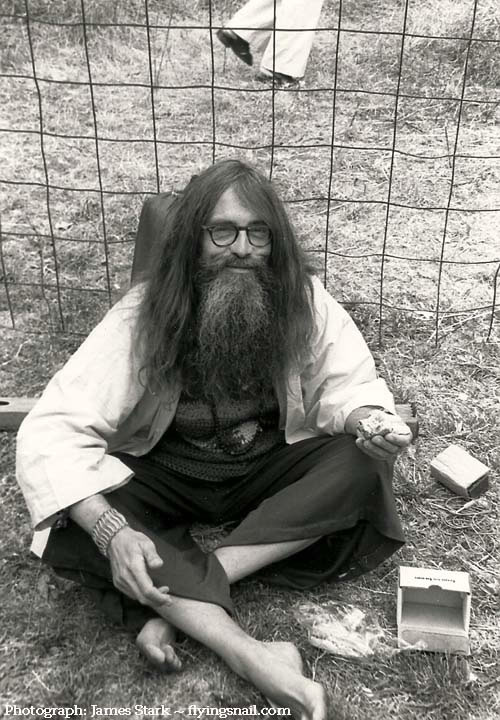 Keith Lampe ~ Photo: James Stark
---
B.M.T.
December 20, 1941 ~ June 30, 2014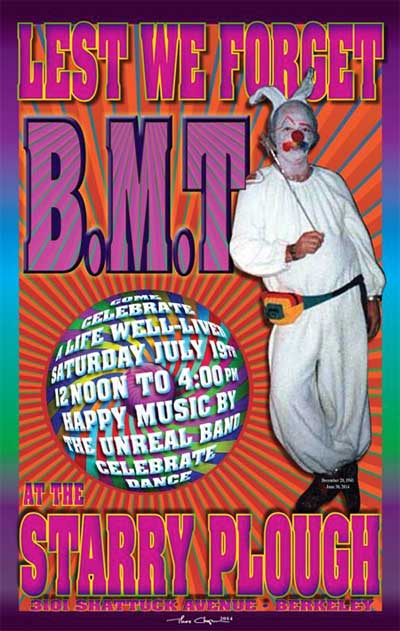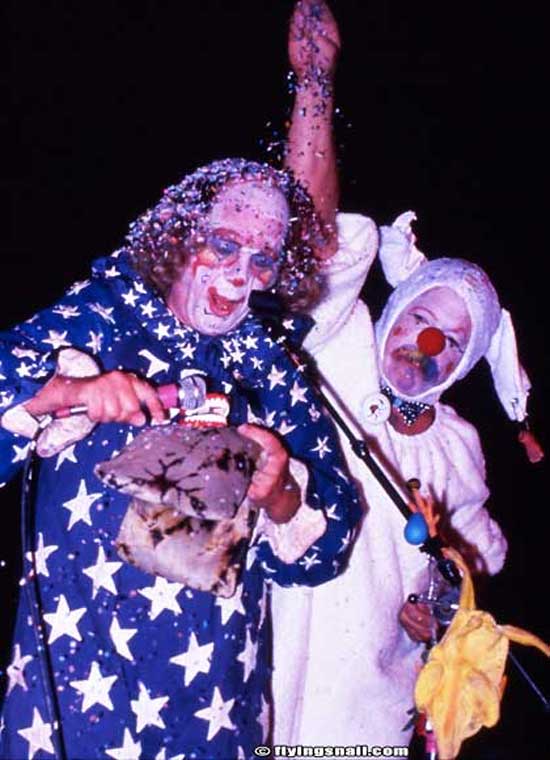 B.M.T. ~ Our Favorite Bunny + [Hog Farm Bus Driver]
---
Ed Bissell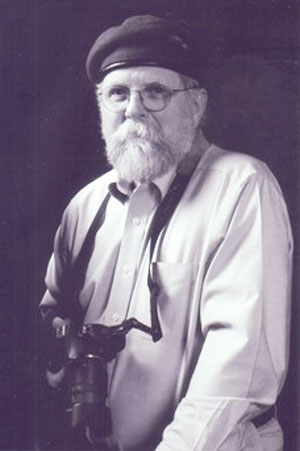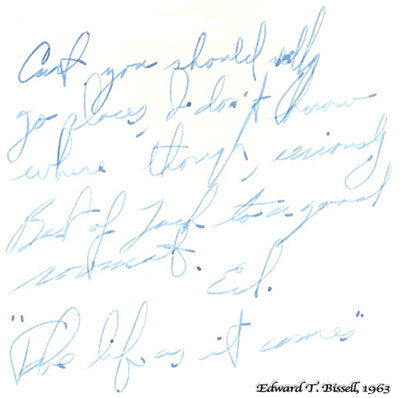 Curt, you should really go places, I don't know where though, seriously Best of Luck to a good roommate. Ed."Take life as it comes"
---
Greer Barton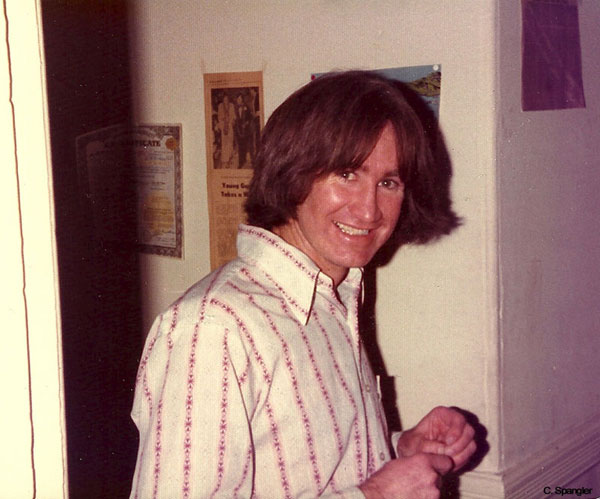 Photo: Curtis Spangler
---
Ira Cohen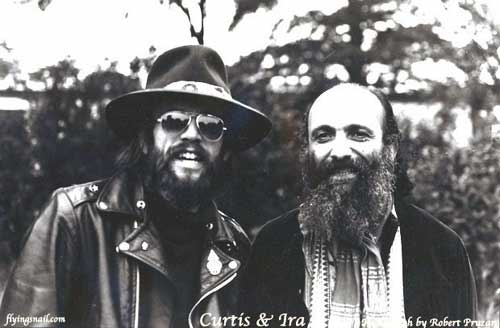 Curtis Spangler and Ira Cohen - Photo: Robert Pruzan
---
Fess Parker


Fess Parker Fan Site
---
James Gurley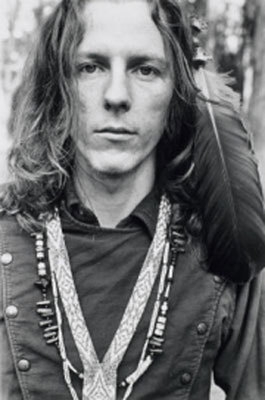 ---
Miki Shapiro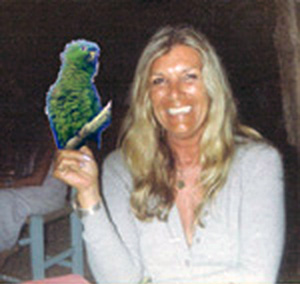 ---
Lynn Chisholm
-
Video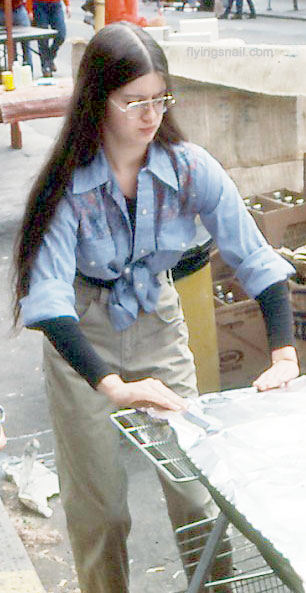 Photo: Curtis Spangler
---
Pablo Heising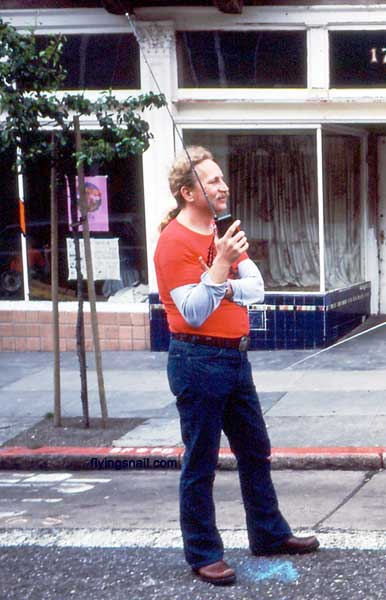 Photo: Curtis Spangler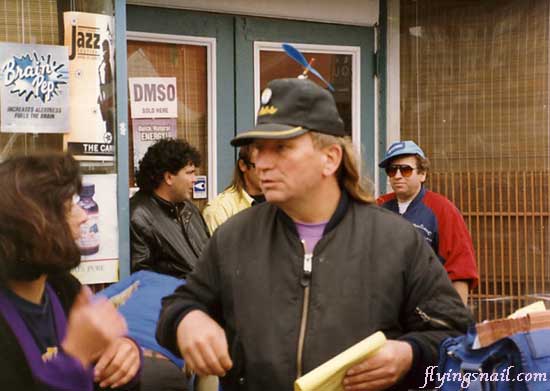 Photo: Curtis Spangler
---
George Hall

Image Source: http://www.sfgate.com/c/pictures/2006/05/01/ba_hall_obit.jpg
http://www.sfgate.com/cgi-bin/article.cgi?f=/c/a/2006/05/01/BAG4AIIDOR1.DTL
---
Freddy Fender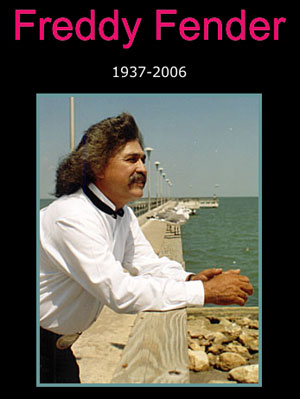 ---
Gary (Rhino) Rhine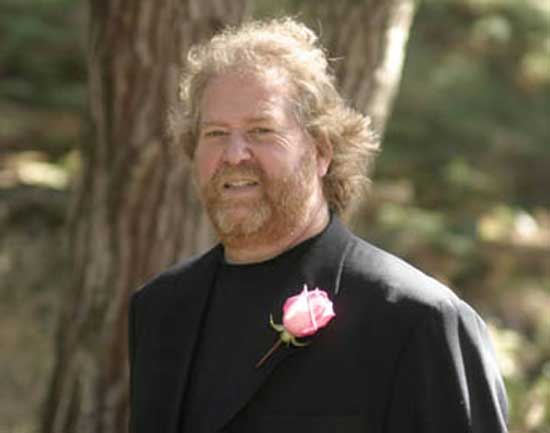 http://radio.weblogs.com/0103207/
---
Chester (Chet) Helms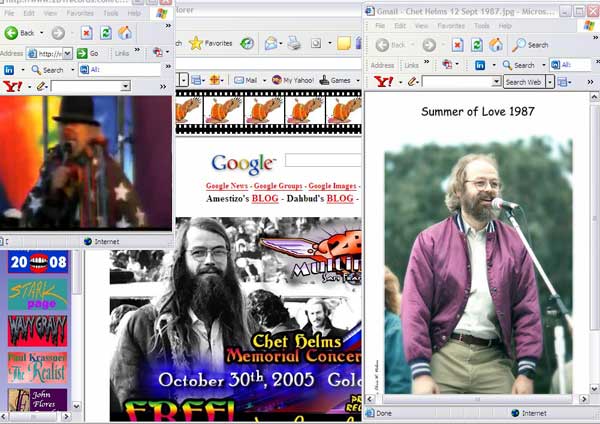 Photo: Chris Nelson from Chet's Memorial Webcast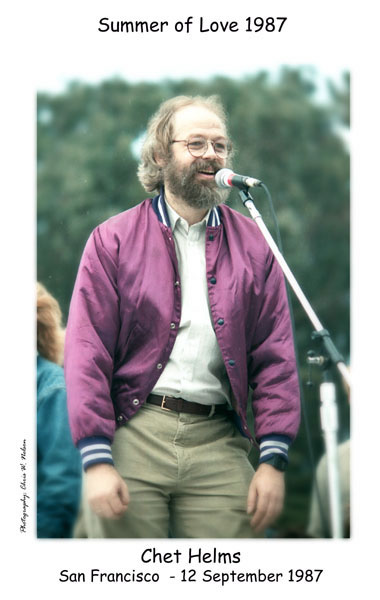 Photo: Chris Nelson
---
Sarah Houston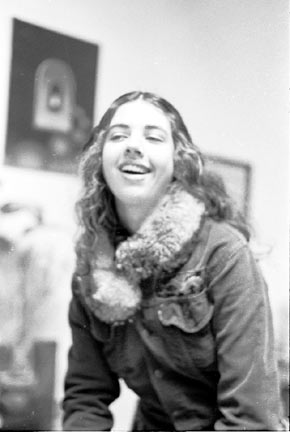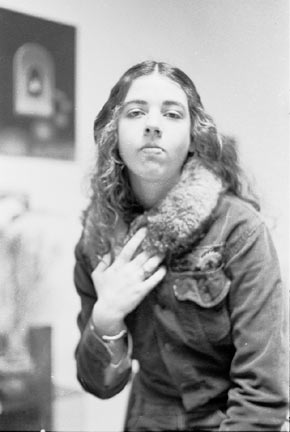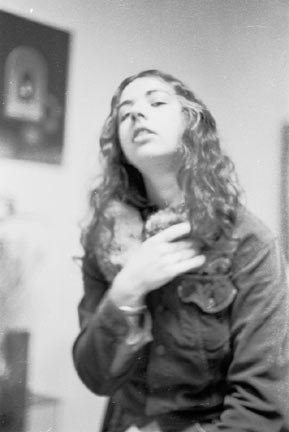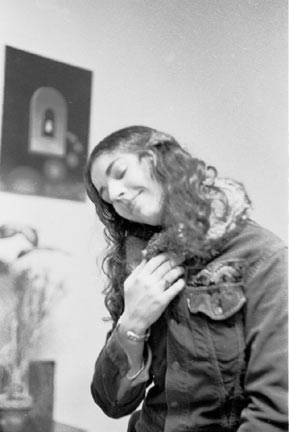 Photos: James Stark
---
Allen Cohen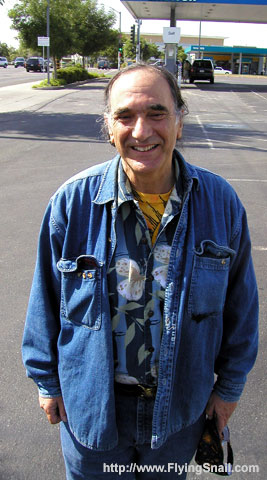 Photo: Curtis Spangler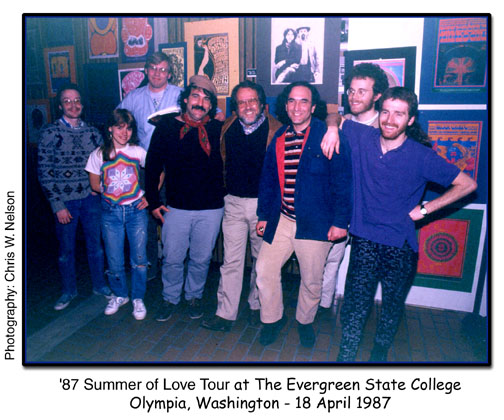 Photo: Chris Nelson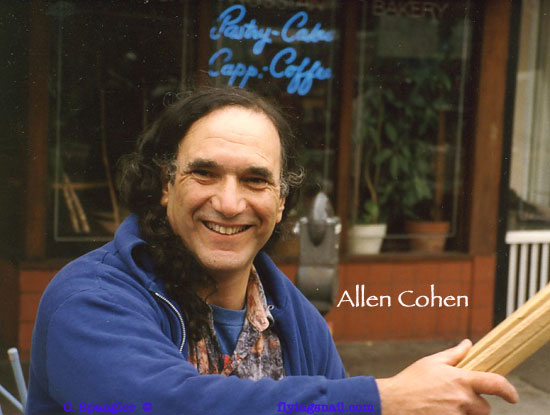 Photo: Curtis Spangler
---
Jerry Garcia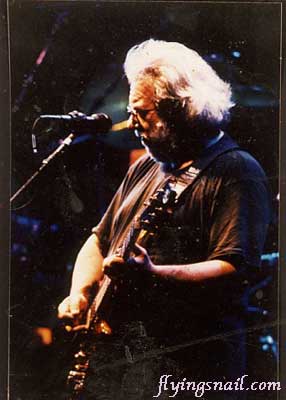 Photo: Chris Nelson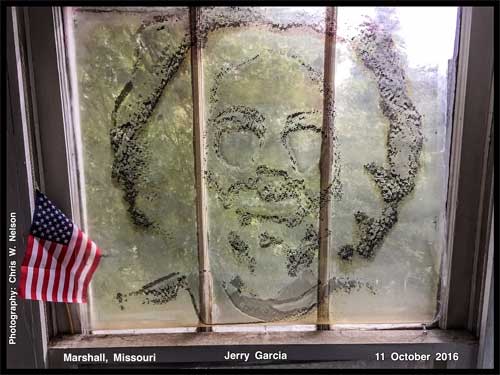 Photo: Chris Nelson
---
Ken Kesey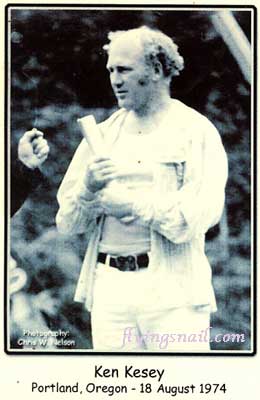 Photos: Chris Nelson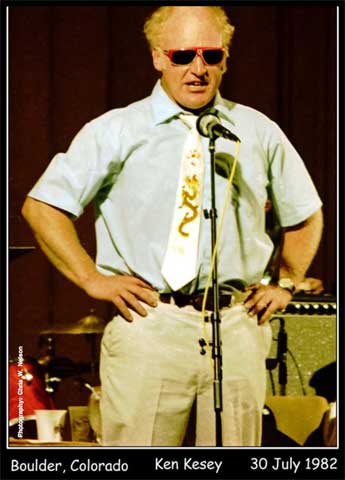 Photo: Chris Nelson
---
Peter (Pussydog) Stevens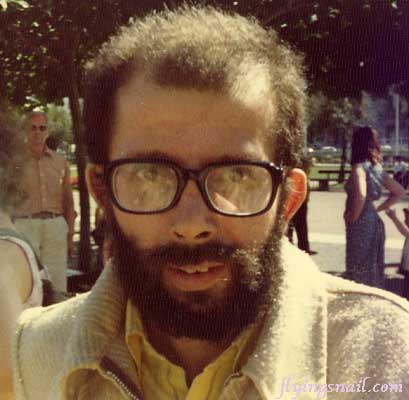 Photo: Curtis Spangler


Photo: Curtis Spangler
---
Ralph Eno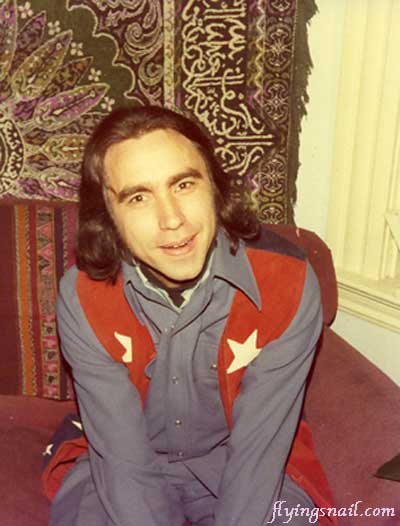 Photo: Curtis Spangler
---
Robert Pruzan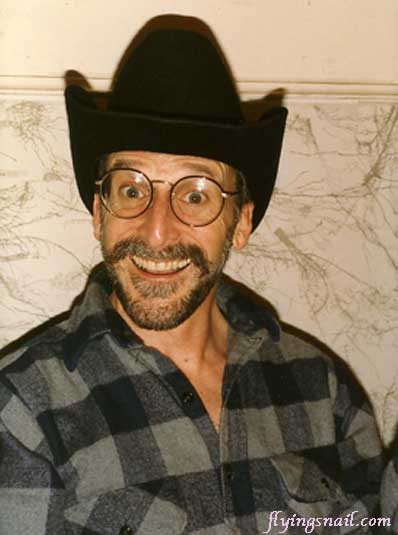 Photo: Curtis Spangler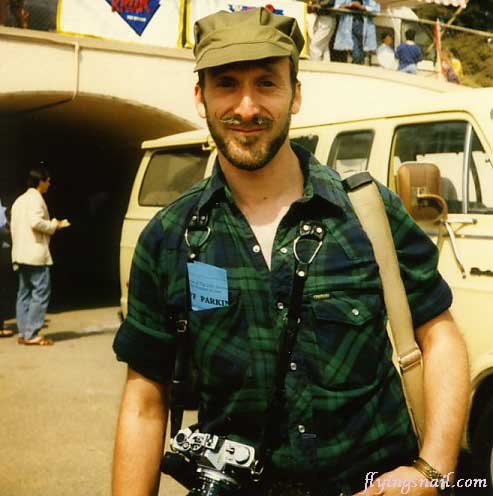 Photo: Curtis Spangler
---
Bobby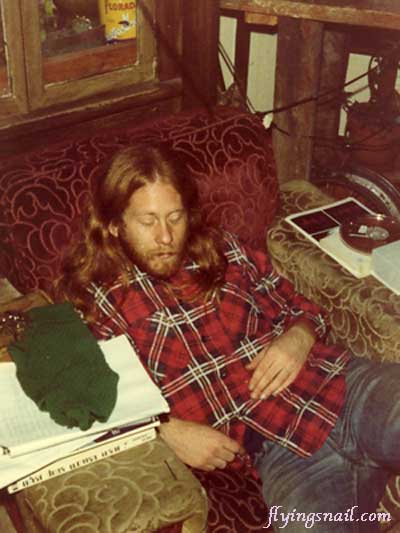 Photo: Curtis Spangler
---
Uncle Earl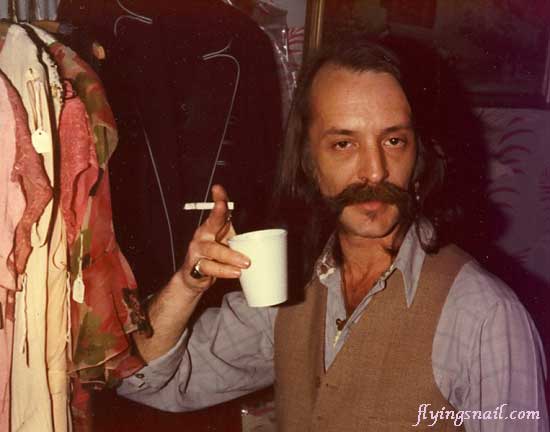 Photo: Curtis Spangler
---
Uncle Gary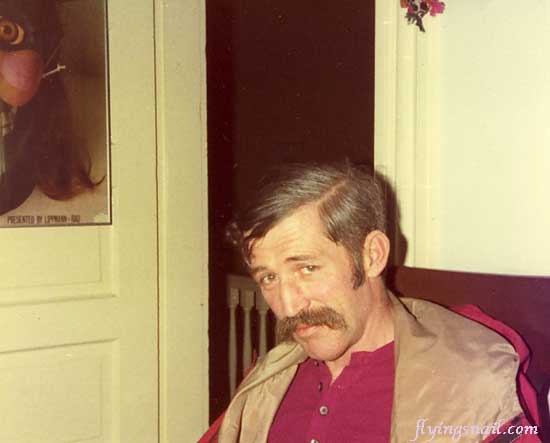 Photo: Curtis Spangler
---
Emmett Grogan
November 28, 1942 ~ April 6, 1978
Emmett Grogan (born Eugene Grogan & Author of Ringolevio) was a founder of the Diggers, a radical community-action group of Improvisational actors in the Haight-Ashbury district of San Francisco, California. The Diggers took their name from the English Diggers (1649-1650), a radical movement opposed to feudalism, the Church of England and the British Crown. [Please Continue reading at Wikipedia, the free encyclopedia] ~ [Emmett's wake originated via the Diggers and was facilitated by Curtis Spangler at the United State Cafe, on Haight Street, one half block from Ashbury Street.]
---

En el camino via Enrique CA
---
---