#3 TELL-A-VISION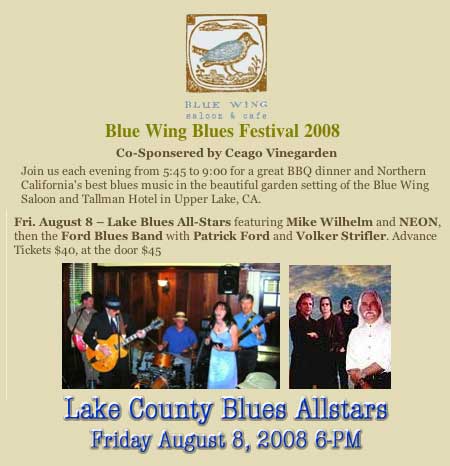 Lake County Blues Allstars - Blue Wing Blues Festival 2008 - August 8th - 6-PM
Big Blues hits with second annual Blue Wing Blues Festival
Written by T. Watts
Thursday, 07 August 2008
UPPER LAKE – Perhaps the Stars of Lake County should include a new category for their annual awards banquet. Something like the "Small Town Marketing Genius of the Year.
"The envelope, please.
And the winner is Bernie Butcher of the Tallman Hotel/Blue Wing Saloon and Café.
With Butcher's second annual Blue Wing Blues Festival, Big Blues have hit Upper Lake one more time. As the legendary star of Wednesday night's opening show, Charlie Musselwhite, would say, "I ain't lyin'.
"First things first. Even the opening act on Wednesday night are stars. The great Kathi McDonald with Rich Kirch and David Hayes sport resumes that boast tenure with some of the greatest names in music.
At the tender age of 19 McDonald became the first white woman to be an Ikette. In a post show interview McDonald spoke highly of both Ike and Tina Turner. She actually lived with the Turners and was a witness to the many talents of them both.
McDonald has also worked with Big Brother and The Holding Company, Joe Cocker, Leon Russell, The Rolling Stones and many others. She has appeared on more than 150 albums. Her own first solo project, "Insane Asylum," is a collector's item. [Continue Reading with Photographs At]:
http://lakeconews.com/content/view/5206/764/
Was Real Anthrax Data Shredded..
Along With Cheney's SECRET (Profits Not People) ENERGY Meetings?
Research Notes for the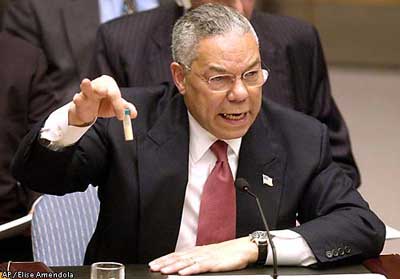 Anthrax Attack Challenged
by Dahbud Mensch
FBI & BUSH ADMINISTRATION SUED OVER ANTHRAX DOCUMENTS
Judicial Watch Wants to Know Why White House Went on Cipro Beginning September 11th
What Was Known and When?
For Immediate Release
Jun 7, 2002
http://www.judicialwatch.org/1967.shtml
Contact: Press Office
202-646-5172
(Washington, DC) Judicial Watch, the public interest group that investigates and prosecutes government corruption and abuse, said today that it has filed lawsuits against the Federal Bureau of Investigation ("FBI"), the Department of Health and Human Services ("HHS"), the Center for Disease Control ("CDC"), the U.S. Army Medical Research Institute of Infectious Diseases ("USAMRIID") and the U.S. Postal Service (USPS) for those agencies' failures to produce documents concerning the terrorist anthrax attacks of October 2001, under the provisions of the Freedom of Information Act ("FOIA").
Judicial Watch has additional anthrax-related FOIA requests pending with the White House and other government agencies that will see legal action in the next two weeks.
Judicial Watch represents hundreds of postal workers from the Brentwood Postal Facility in Washington, DC. Until the Brentwood facility was finally condemned by the CDC, Brentwood postal workers handled all of the mail for Washington, DC, including the "official mail" that contained the anthrax-laden envelopes addressed to Senators Daschle and Leahy. While Capitol Hill workers received prompt medical care, Brentwood postal workers were ordered by USPS officials to continue working in the contaminated facility. Two Brentwood workers died from inhalation anthrax, and dozens more are suffering from a variety of ailments related to the anthrax attacks. A variety of legal actions are being planned for the disparate treatment and reckless endangerment the Brentwood postal workers faced.
In October 2001, press reports revealed that White House staff had been on a regimen of the powerful antibiotic Cipro since the September 11th terrorist attacks. Judicial Watch is aggressively pursuing the disclosure of the facts and the decision for White House staff, and President Bush as well, to begin taking Cipro nearly a month before anthrax was detected on Capitol Hill.
"The American people deserve a full accounting from the Bush administration, the FBI , and other agencies concerning the anthrax attacks. The FBI's investigation seems to have dead-ended, and frankly, that is not very reassuring given their performance with the September 11th hijackers," stated Judicial Watch Chairman and General Counsel Larry Klayman. "One doesn't simply start taking a powerful antibiotic for no good reason. The American people are entitled to know what the White House staffers knew nine months ago, " he added.
Copyright 1997 - 2004, Judicial Watch, Inc. - [Continue Reading At]:
http://www.flyingsnail.com/Dahbud/anthrax.html
What About John O'Neill and Why Did He Die?
http://www.flyingsnail.com/Dahbud/rethinking911.html
What Picture Is Going to Hang in the 500 Million Dollar Bush Library to Cover this Republican and Democrat Lie?
Federal investigators declare anthrax case closed
By LARA JAKES JORDAN and MATT APUZZO
Since George Washington Did Not Chop Down A Cherry Tree, and Saddam Hussein Had Nothing To Do With 9/11, the Justice Department should have no problem answering these questions:
Who drove to New Jersey?
Why did the Bush Administration take Cipro a month before the letters?
Who Ordered the Air Force to Stand-down on 9/11?
Who did the Inside trading on airlines before 9/11?
Who is keeping the lid on Gas Station Pentagon Surveillance Tapes?
http://ap.google.com/article/ALeqM5icCsDXbi3Yojuvo5W4j01VxWio0wD92DDP0G0
Hypocrisy
is the act of preaching a certain belief or way of life, but not, in fact, holding these same virtues oneself .
We can't allow the world's worst leaders to blackmail, threaten, hold freedom-loving nations hostage with the world's worst weapons. - George W. Bush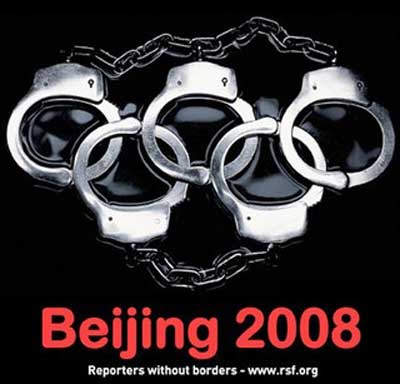 Any government that supports, protects or harbours terrorists is complicit in the murder of the innocent and equally guilty of terrorist crimes. - George W. Bush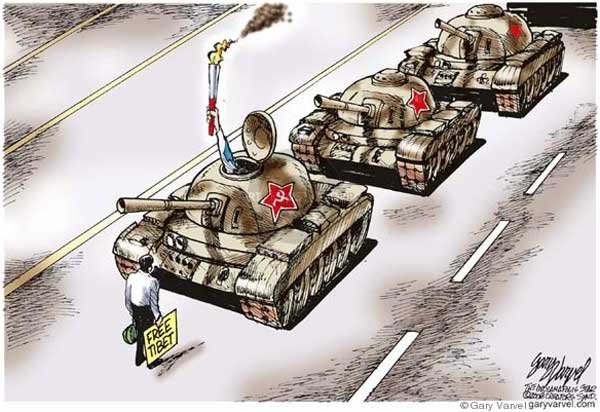 Free nations are peaceful nations. Free nations don't attack each other. Free nations don't develop weapons of mass destruction. - George W. Bush
Olympics 2008
Brought to You by the Largest Exporter of WMD on the Planet



General Electric
If You Watch the 2008 Olympics:
Your computer hard drive will be rewritten with a God Bless America, Pass the Ammunition MP3 loop and scramble any disks that are even close to your computer. Your freezer's coolness setting will be recalibrated so all your ice cream melts. The strips on all your credit cards will be magnetized, tracking on your DVD player will become screwed and use subspace field harmonics to render any CDs you try to play unreadable.
Watching the Olympics will create an entity that will give your ex-boy/girlfriend/ex-husband/wife your new phone number, mix antifreeze into your fish tank, drink all your beer and leave its socks out on the coffee table when company is coming over. It will put a kitten in the back pocket of your good suit and hide your car keys when you are late for work.
It will make you fall in love with a "penguin". It will give you nightmares about circus clowns. It will pour sugar in your gas tank and shave off both your eyebrows while dating your current boy/girl - friend behind your back and billing the dinner and hotel room to your Visa card.
It will move your car randomly around parking lots so you can't find it. It will tease your dog. It will leave strange messages on your boss's voicemail in your voice. It is insidious and subtle. It is dangerous and terrifying to behold. Would you rather be safe than sorry? - #5
TURN YOUR TV OFF
General Electric Profits From WAR and Should Not Be Allowed to Own Corporate Media

The true history of my administration will be written 50 years from now, and you and I will not be around to see it. - George W. Bush
Hypocrite
Bush heads to Asia for diplomacy and sports
By BEN FELLER
WASHINGTON (AP) — President Bush's agenda in Asia this week is front-loaded with trouble on the continent: nuclear worries, political repression, recovery from natural disaster.
Then comes plenty of sports.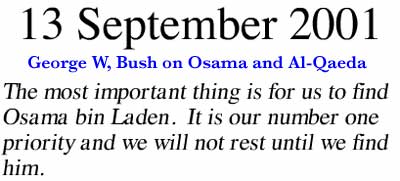 Bush embarks Monday on his last venture as president to the Far East, a trip built around the Olympic Games in Beijing. The president will stop en route at an Alaskan Air Force base to speak to military personnel and get his plane refueled, then fly through the night to South Korea.
With less than six months left in office, Bush is out to show that the United States is engaged in Asia's affairs, and that the economic and security dividends pay off back home.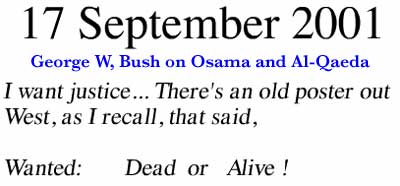 His enthusiastic plans to attend the Olympics are meant to pay respect to the Chinese people in their moment of glory. Yet as hard as Bush tries to define the games only in the context of sports, there is no escaping the politics of a world event held in a police state.
China, trying to ensure the event is clean of controversy, has only intensified its repression of political dissent, religious expression and press coverage. Bush says he can and will candidly raise concerns about China's human rights record to President Hu Jintao.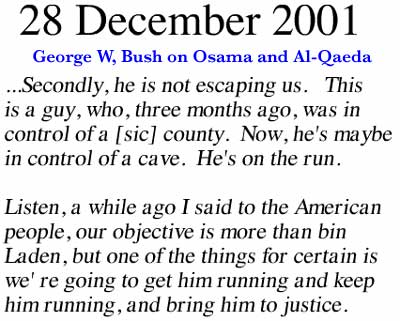 Given the long travel and time differences, Bush begins his agenda in earnest on Wednesday in Seoul, South Korea.
The country is a key partner in the six-country coalition striving to rid North Korea of its nuclear weapons. Progress has been stop and start as the world watches to see whether North Korea will come to terms on allowing its nuclear dismantling to be verified.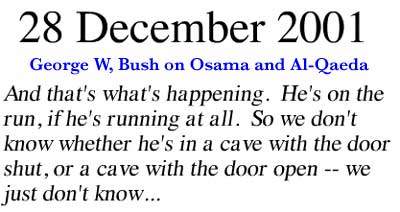 The timing of Bush's visit to Seoul is a bit better than just a few weeks ago. Public unrest over U.S. beef imports has receded, and the U.S. has reversed course on a decision that angered South Korea regarding some disputed islands between Japan and South Korea.
In Thailand, where a coalition government is enduring rocky times, Bush will spell out his vision for the U.S. presence in the Far East after he leaves office. He will also meet with activists who oppose the repression of the military junta in neighboring Myanmar.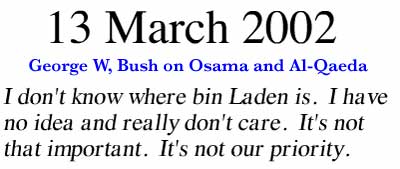 That country, also known as Burma, sustained a cyclone in May that killed roughly 80,000 people and put more than 2 million people in need of aid. Bush will be briefed on recovery efforts during his Thailand visit.
The president caps his trip with four days in Beijing, mixing in a dash of diplomacy with plenty of unstructured time to watch Olympic sporting events. Bush will be joined by members of his family, including his dad, a former president who once served as an envoy to China.

I am truly not that concerned about him [bin Laden].
THE BUSH AND BIN LADEN FAMILIES ARE FRIENDS
The Above In Flash Video Format:
http://www.flyingsnail.com/Dahbud/BOQ.html
Music & Vocal by John McCutcheon - Empty WORDS by George W. Bush
Source: http://ap.google.com/article/ALeqM5j3b6xoPSXQAc5AoJwqPQit9OtitgD92BALFO0
The Scooter Libby verdict is inextricably linked to Iraq: his lies were an attempt to cover up the disingenuous case for war. - Sidney Blumenthal
http://commentisfree.guardian.co.uk/sidney_blumenthal/2007/03/scooter_libby_1.html
Nobody Reminds Vacationing Democrats & Republicans:
Our Military Is Still Dying In An Illegal Nation Building War!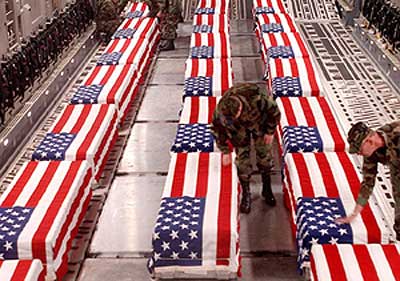 Why should we hear about body bags and deaths and how many, what day it's gonna happen? It's not relevant. So why should I waste my beautiful mind on something like that? - Barbara Bush, 3/18/2003
Denialist Apathetheid
Law Professor: Counter Terrorism Czar Told Me
There Is Going To Be An i-9/11 And An i-Patriot Act
by Steve Watson
Infowars.net
Tuesday, August 5, 2008
Amazing revelations have emerged concerning already existing government plans to overhaul the way the internet functions in order to apply much greater restrictions and control over the web.
Lawrence Lessig, a respected Law Professor from Stanford University told an audience at this years Fortune's Brainstorm Tech conference in Half Moon Bay, California, that "There's going to be an i-9/11 event" which will act as a catalyst for a radical reworking of the law pertaining to the internet.
Lessig also revealed that he had learned, during a dinner with former government Counter Terrorism Czar Richard Clarke, that there is already in existence a cyber equivalent of the Patriot Act, an "i-Patriot Act" if you will, and that the Justice Department is waiting for a cyber terrorism event in order to implement its provisions.
During a group panel segment titled "2018: Life on the Net", Lessig stated:
There's going to be an i-9/11 event. Which doesn't necessarily mean an Al Qaeda attack, it means an event where the instability or the insecurity of the internet becomes manifest during a malicious event which then inspires the government into a response. You've got to remember that after 9/11 the government drew up the Patriot Act within 20 days and it was passed.
The Patriot Act is huge and I remember someone asking a Justice Department official how did they write such a large statute so quickly, and of course the answer was that it has been sitting in the drawers of the Justice Department for the last 20 years waiting for the event where they would pull it out.
Of course, the Patriot Act is filled with all sorts of insanity about changing the way civil rights are protected, or not protected in this instance. So I was having dinner with Richard Clarke and I asked him if there is an equivalent, is there an i-Patriot Act just sitting waiting for some substantial event as an excuse to radically change the way the internet works. He said "of course there is". [Continue Reading At]:
http://www.infowars.com/?p=3753
Since short attention span plays an important role today, our intent was to protect future generations, which never seems to work, and I will explain why.
In order to get to a 'point', I usually ask people if they have ever burned their hand and 99% of the response was, YES. At this point I ask, "Did your parents tell you not to play with fire, else you could get burnt?" and 99% of the response was YES.
I then point out every parent attempts to protect their child, but the child only understands burn from personal experience, no matter how hard the parent attempts to protect them and the same is true of the U.S. population.
Once having the personal experience of "burn", the child now recognizes the relationship between fire and burn; a painful experience, and futuristically, avoids 'playing with fire', which leads me to another point.
A lot has been said about Ronald Reagan, so lets look into some other things corporate media would rather have you forget, starting with this quote from the Nixon administration:
Aliens from other solar systems are a potential threat to us, and we are a potential threat to them. Scientists and others have often postulated that extraterrestrial societies more advanced than ours would be less warlike. Regrettably, the stereotypes of the benevolent, super intelligent alien may be as unrealistic as the stereotype of the bug-eyed monster carrying off shapely human females. Even if a species had achieved true peace within its own ranks, it would still be worried about us, and would take the measures it felt were necessary to protect itself. This includes the possibility (not the inevitability) of military action . . . Our basic interest will be to protect ourselves from any possible threat to Earth's security .
and then, this one from Reagan:
In our obsession with antagonisms of the moment, we often forget how much unites all the members of humanity. Perhaps we need some outside, universal threat to make us recognize this common bond. I occasionally think how quickly our differences worldwide would vanish if we were facing an alien threat from outside of this world. And yet I ask - is not an alien force already among us?"
causing me to laugh at terms used by corporate media to define activists; when in fact, the general population is being lied to.
http://www.presidentialufo.com/reagan_ufo_story.htm
http://www.presidentialufo.com/ronald_reagan's_ufo_sightings.htm
My generation had at least one adult parent home 'taking care of the kids'. During the Reagan Administration both adult members of the family were required to work 'in order to make the payments'.
If one were to create a 'time line' of events, one would discover children who had been removed from parental guidance under a Republican administration into "day care", became the first group of children to take guns to school and murder other children.
But the BIG boodler of all time, before George W. Bush, was Ronald Reagan. It was under his Administration that the smoke-and-mirrors game was perfected to mask the true condition of the country's finances, by counting the trust fund as part of the national bank account. This, of course, was a deception. On top of that, to fund his outrageous (until now, anyhow) defecit spending, Reagan also looted the fund. Part of the money ironically went to pay off seniors ruined by the scandalous savings and loan collapses that followed Reagan's deregulation of financial institutions and his lax enforcement of the remaining laws governing those institutions. [Continue Reading At]:
http://answers.yahoo.com/question/index?qid=20060628072240AAlUhcT
The main thing corporate media does not want you to remember about the Republican Reagan Administration is Charles Keating and the Savings and loan crisis.
If that was not bad enough, "The George W. Bush Library will cost $500 million"
http://technorati.com/videos/youtube.com%2Fwatch%3Fv%3DFk_hXV4cke8
which should lead one to wonder what the following quote indicates:
The true history of my administration will be written 50 years from now, and you and I will not be around to see it. - George W. Bush
Denial
Denial (also called abnegation) is a defense mechanism postulated by Sigmund Freud, in which a person is faced with a fact that is too uncomfortable to accept and rejects it instead, insisting that it is not true despite what may be overwhelming evidence. [1] The subject may deny the reality of the unpleasant fact altogether (simple denial), admit the fact but deny its seriousness (minimisation) or admit both the fact and seriousness but deny responsibility (transference). The concept of denial is particularly important to the study of addiction.
Types of Denial
Denial of fact: This form of denial is where someone avoids a fact by lying. This lying can take the form of an outright falsehood (commission), leaving out certain details in order to tailor a story (omission), or by falsely agreeing to something (assent, also referred to as "yesing" behavior). Someone who is in denial of fact is typically using lies in order to avoid facts that they think may be potentially painful to themselves or others.
Denial of responsibility: This form of denial involves avoiding personal responsibility by blaming, minimizing or justifying. Blaming is a direct statement shifting culpability and may overlap with denial of fact. Minimizing is an attempt to make the effects or results of an action appear to be less harmful than they may actually be. Justifying is when someone takes a choice and attempts to make that choice look okay due to their perception of what is "right" in a situation. Someone using denial of responsibility is usually attempting to avoid potential harm or pain by shifting attention away from themselves.
Denial of impact: Denial of impact involves a person avoiding thinking about or understanding the harms their behavior have caused to themselves or others. By doing this, that person is able to avoid feeling a sense of guilt and it can prevent that person from developing remorse or empathy for others. Denial of impact reduces or eliminates a sense of pain or harm from poor decisions.
Denial of awareness: This type of denial is best discussed by looking at the concept of state dependent learning[2]. People using this type of denial will avoid pain and harm by stating they were in a different state of awareness (such as alcohol or drug intoxication or on occasion mental health related). This type of denial often overlaps with denial of responsibility.
Denial of cycle: Many who use this type of denial will say things such as, "it just happened." Denial of cycle is where a person avoids looking at their decisions leading up to an event or does not consider their pattern of decision making and how harmful behavior is repeated. The pain and harm being avoided by this type of denial is more of the effort needed to change the focus from a singular event to looking at preceding events. It can also serve as a way to blame or justify behavior (see above).
Denial of denial: This can be a difficult concept for many people to identify in themselves, but is a major barrier to changing hurtful behaviors. Denial of denial involves thoughts, actions and behaviors which bolster confidence that nothing needs to be changed in one's personal behavior. This form of denial typically overlaps with all of the other forms of denial, but involves more self-delusion.
http://en.wikipedia.org/wiki/Denial
Apathy
Apathy (also called impassivity or perfunctoriness) is a state of indifference, where an individual has an absence of interest or concern to certain aspects of emotional, social, or physical life.
http://en.wikipedia.org/wiki/Apathy
The Roots of Apathy and How Schools Can Reduce Apathy
By DAVID O. SOLMITZ
(November 4, 2000)
Part One: The Roots of Apathy
Why is apathy, another term for passivity, submissiveness, and even numbness, reaching epidemic proportions when it comes to social, economic, environmental, and political issues? Symptoms include lack of awareness, concern, social responsibility and action, which includes voting. This is particularly apparent for those in the 18 to 24 age group.
Among the factors that cause apathy is our society's orientation toward entertainment. We have become a nation of observers watching with increasing enthusiasm as the sensationalism of the show intensifies. Presidential debates have even become an integral part of the entertainment industry. If there are no fireworks, no Jerry Springer type show, then their ratings fall way down.
How can we take politics seriously, when opposing candidates, like actors, are trained to perform in a certain way in order to appeal to the voters? Each has been prepared by their campaign experts with a bulwark of information. The debaters are trained to use that information to portray themselves in the most compelling manner possible in front of the television cameras. The audience seems to base its judgment on the clichés, slogans, and bloopers. Like an aspiring Hollywood actor or actress, charisma appears to be the final determinant as to who is the victor.
Since television networks depend upon advertisers for profit, the debates must cover a wide range of topics in a relatively short period of time. The television networks realize that the general public is not interested, nor does it have the patience, to listen to thorough, in depth discussion, like those of the Lincoln-Douglas debates of 1858 on slavery. In addition, we are bombarded by short, rapid fire, political ads. These are cleverly created to appeal instantaneously to our emotions, not necessarily to our reasoning. Therefore, it can be deduced that the television medium impacts our apathy.
The phenomenal cost of running a political campaign causes many potential candidates not to run for office, especially in large states and/or for a seat in the nation1s House or Senate. Even, in central Maine to run for the state legislature a candidate must dole out about $10,000. Though the cost is lower than in other parts of Maine, and much below the national average, it is still high. Because of these high costs, many of us wonder to what extent politicians from either party represent the commercial interests of their big financial supporters? Therefore, we feel powerless. For example, huge corporations control health care, ranging from HMOs to prescription drugs. Many of us are troubled that some mainstream politicians, who rely on these corporations to help finance their campaigns, appear unwilling to come up with alternatives that will create a healthier society. We are troubled, at a time of a heating oil shortage and the high cost of fuel that politicians seem to take no action against the oil companies that are making a huge profit by selling their oil to European countries.
Politics aside, the consumerist inclination of out society is another factor that fosters apathy. We have become addicted to buy numerous products that we imagine make our lives easier and more appealing. For instance, it is even easier to get a "Big Mac," fries, and a shake at the drive through window, than it is to microwave a TV dinner at home. What ever became of taking the healthier and less expensive option of preparing a meal at home from scratch and eating it together with family members? Why should we prepare a meal from scratch, even though it is less expensive then micro-waving an already prepared meal? Why should we give up at least one of our cars, SUV's, or four by four pick-up trucks for train travel since the latter would preserve the environment from ever-wider highways and reduce the amount of fuel? In order to buy and enjoy craved for luxuries, many people work overtime or take on more jobs. Since we have material desires, why should we be bothered if our inability to pay off our credit cards at 18% interest causes marital problems? Why should we be upset that we have little time to spend with our children because both parents are working so bills can be paid? Do the kids really need us? After all, they have boom boxes, TVs, video games, computers, and, as teenagers, many have cars--all for entertainment.
In other words, we allow ourselves to be dominated by consumerism, the entertainment industry, and the television media. Almost instinctively, we desire instantaneous gratification. [Continue Reading At]:
http://www.rem1.org/local_voices/summer2000/education/apathy.htm/
Please Remove Your Shrews in the House
Take Pelosi Off the Table
Cindy Sheehan for Congress 2008



http://www.cindyforcongress.org/
My campaign has until August 8th to get 3657 more signatures to get my name on the ballot here in San Francisco for my run against failed Speaker of the House, Nancy Pelosi.
This is Horseshit
By Cindy Sheehan
"It is not if we will be extremists, but what kind of extremists will we be?" - Dr. Martin Luther King, Jr
07/08/08 "ICH" -- - -You know, I don't care if it's not proper for a Congressional candidate to say: "horseshit." I don't care if it is not a good "tactic" to get kicked out of a Congressional non-impeachment hearing that was just a bunch of horseshit anyway. I don't care if I get accused of being too "extreme" for bucking the (cyst)em by doing everything form camping in a ditch in Crawford, Tx to non-violent civil disobedience to, lately, running for Congress as (oh no!) an independent.
If people can't see how this nation is teetering on the precipice of financial ruin and dragging the rest of this planet down with us as we destroy our ecology, too…and if people don't realize how desperate our situation is, then I must say, that's horseshit!
I am angry. No, I am incensed that hundreds of thousands of people are dead, dying, wounded, displaced from their homes or being imprisoned and tortured by the sadists that reside or work at 1600 Pennsylvania Avenue with the approval of their accomplices down the road in Congress. I am furious that I buried my oldest son when he was 24 years old for the unrepentant lies and the unpunished crimes of the Bush mob. Are you incensed? If not, maybe you should ask yourself: "Why?" Hypothetically: "Why am I not enraged that my country has killed or hurt so many people for absolutely no noble cause in my name and with my tacit approval?"
I am steamed that the working class has to, once again, pay for the excesses of the capitalist criminals that feeds its rapacious appetite with the flesh and blood of our children and won't rest until it owns every penny in this world and has all the power.
You may say, "But Cindy, it is not polite to be angry or to use such strong language in public." Horseshit! In my opinion, every citizen in this country should rise up in anger and DEMAND that George Bush and Dick Cheney not only be impeached and removed from office, but be tried and convicted for murder and crimes against the peace and humanity!
We should all walk off of our jobs and refuse to work and refuse to be cogs in the wheels of psychotic consumerism until our troops, military contractors and permanent bases are removed from Iraq and Afghanistan. We should, but most of us won't. We won't because it may mean that we would lose something of "value." Material possessions are so transitory, as are our lives. We can leave a lasting impression by our courageous activism and moral sacrifice, or we can leave a pile of rusting metal or rotting wood. I choose the former for myself.
We should come out of our comas of too much TV news and not enough non-biased information to push for alternatives to fossil fuels that are clean and renewable and protest nuclear facilities and off-shore oil drilling like we used to in the olden days when people actually cared enough about not poisoning our world to get off of their couches or (today) out from behind their computer screens to do something constructive instead of complacently shelling out hundreds of dollars a week for gasoline and food.
I get so pissed off when one of my supporters has a tooth ache and can't afford to go see a dentist to fix it or when my sister has had a cough for almost two years and doesn't have the health insurance she needs to get fully well. And when I think that almost 50 million people in this country are non-insured or under-insured, I see red. Why, in one of the wealthiest countries in the world, do some have the "privilege" of being fully insured and healthy, when health care is a basic human right, not a privilege for the elitists? My heart hurts every night when the men who sleep propped up against my campaign office, huddled under their blankets against the San Francisco chill, wish me a "good night" and I can't choke the same words back to them, or do much of anything but give them coffee to keep warm and books to read to help pass the time. My campaign office is being visited on a daily basis by Iraq war vets who can't access the help they need to get physically or mentally healthy---and I am "extreme" because I actually want things to really change and choose to act on this desire and not sit around passively pretending that this horseshit doesn't exist?
Since Casey died, even though every day I am filled with pain and longing, I have tried to be the poster-mom for this pain telling my neighbors and fellow Americans how it feels to be profoundly hurt by the Military Industrial Complex and that it wouldn't be too long before the cancer of BushCo would strike every American home and now that this prediction is awfully coming true, I see more and more apathy and less and less action.
Three years ago today, I first sat in a ditch in Crawford, Texas and three years later, we are in dire straits, my friends, and the prognosis is not good, unless we all make a conscious effort to sacrifice some of today's comfort for the sake of our children and grand-children's futures.
Sixty-three years ago today, the monsters of the US war machine dropped a WMD on hundreds of thousands of innocent women and children and since then, this nation has just descended into a further spiral of war and profiting from war and preparing for war and more profiting from war; which is destroying every aspect of our society and we MUST reclaim our very souls from the Military Industrial Complex before it is too late.
Please don't wait for November, or January or for the Dawning of the Age of Aquarius because every second we allow this demented pattern to continue, is one second too long!
Get moving! http://www.informationclearinghouse.info/article20454.htm
United States Government Is Corrupt and Destructive
Republicans and Democrats Are Traitors to United States People
WHY?
Because THEY voided the Fourth Amendment - Search and Seizure:
"The right of the people to be secure in their persons, houses, papers, and effects, against unreasonable searches and seizures, shall not be violated, and no Warrants shall issue, but upon probable cause, supported by Oath or affirmation, and particularly describing the place to be searched, and the persons or things to be seized."
We Have the RIGHT to Overthrow Destructive GOVERNMENT
When in the course of human events, it becomes necessary for one people to dissolve the political bands which have connected them with another, and to assume the Powers of the earth, the separate and equal station to which the Laws of Nature and of Nature's God entitle them, a decent respect to the opinions of mankind requires that they should declare the causes which impel them to the separation.
We hold these truths to be self-evident, that all men are created equal, that they are endowed by their Creator with certain unalienable rights, that among these are Life, Liberty, and the pursuit of Happiness. That to secure these rights, Governments are instituted among Men, deriving their just powers from the consent of the governed. That whenever any Form of Government becomes destructive of these ends, it is the Right of the People to alter or to abolish it, and to institute new Government, laying its foundation on such principles and organizing its powers in such form, as to them shall seem most likely to effect their Safety and Happiness. Prudence, indeed, will dictate that Governments long established should not be changed for light and transient causes; and accordingly all experience hath shown, that mankind are more disposed to suffer, while evils are sufferable, than to right themselves by abolishing the forms to which they are accustomed.
But when a long train of abuses and usurpations, pursuing invariably the same Object evinces a design to reduce them under absolute Despotism, it is their right, it is their duty, to throw off such Government, and to provide new Guards for their future security. - Declaration of Independence
But it takes Balz - who says, "Feel Free to Hotlink Anything from flyingsnail.com, It is encouraged."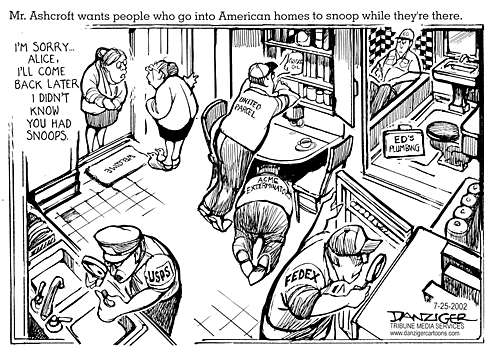 Republicans, Democrats, and Telcorporatists Are Criminals
WHO ILLEGALY SPIED ON U.S. CITIZENS
NOBODY KNOWS TELCOS RAPED U.S. CITIZENS OF THEIR RIGHTS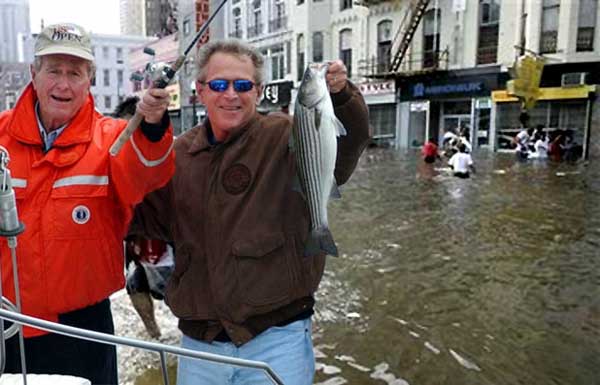 When asked about his position on Roe vs. Wade, George Bush replied
he didn't really care how people got out of New Orleans during Katrina.
Bush Asks Congress For $30 Billion
To Help Fight War On Criticism
WASHINGTON, DC - Citing the need to safeguard "America's most vital institutions and politicians" against potentially devastating attacks, President Bush asked Congress to sign off Monday on a $30 billion funding package to help fight the ongoing War On Criticism.
"Sadly, the threat of criticism is still with us," Bush told members of Congress during a 2 p.m. televised address. "We thought we had defeated criticism with our successes in Afghanistan and Iraq. We thought we had struck at its very heart with the broad discretionary powers of the USA Patriot Act. And we thought that the ratings victory of Fox News, America's News Channel, might signal the beginning of a lasting peace with the media. Yet, despite all this, criticism abounds."
Critical activities, Bush noted, have not returned to pre-Sept. 11 levels, when well-organized, coordinated attacks on his administration were carried out on a near-daily basis. But in spite of the National Criticism Alert Level holding steady at yellow (elevated), administration officials warn of severe impending attacks.
"We've become too complacent," Attorney General John Ashcroft said. "We've grown accustomed to thinking of criticism as something that only happens to people in other political parties. But this administration needs this funding to counter a very real threat to its reputation."
Ashcroft said the Justice Department, working closely with the CIA and FBI, has identified more than 300 potential targets, ranging from the Bush Administration's inability to produce the weapons of mass destruction used to justify the war with Iraq to its deficit-ballooning fiscal policies.
"I doubt I could protect my ongoing Halliburton cronyism from critical strikes with just a few million dollars-especially if it was not accompanied by powerful preemptive legislation," Vice-President Dick Cheney said. "We need to build stronger anti-criticism defense shields in this country. And the time to act is now, before the media say something negative about us."
If the funding is approved, the Bush Administration will act swiftly to shore up numerous areas of vulnerability. Among the actions: ensuring that the White House is defended against verbal snipers, safeguarding the president's past illicit actions from biographical weapons, and sealing off the largest sources of domestic criticism by securing and patrolling the nation's newsrooms.
Congressional leaders are already pledging their support for the plan.
"As government officials, we have an absolute obligation to protect the leader of this country from future acts of criticism," U.S. Sen. Orrin Hatch (R-UT) said. "And it will not be cheap, easy, or quick."
"We're all in this together," Speaker of the House Dennis Hastert said. "You attack one American politician, you attack us all."
Q. What is George Bush's position on Roe vs. Wade? A. He doesn't really care how people get out of New Orleans.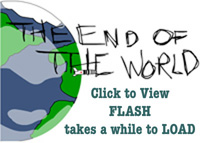 ADULT - NOT WORK SAFE - CONTAINS STRONG LANGUAGE
Source: July 2, 2003 | Issue 39.25
A casual stroll through the lunatic asylum shows that faith does not prove anything. - Friedrich Nietzsche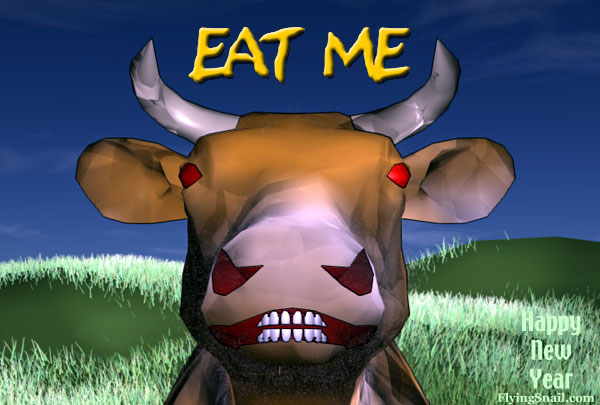 E.Coli presence prompts Beef recall by Whole Foods
Nobody had sex with that Impeachment table!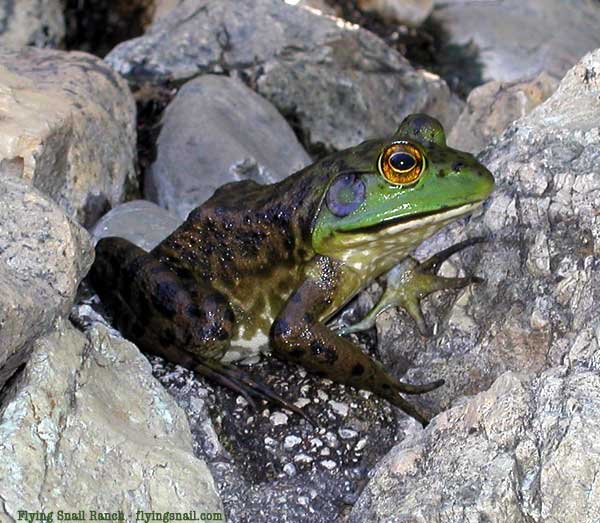 Dying Frogs Sign Of A Biodiversity Crisis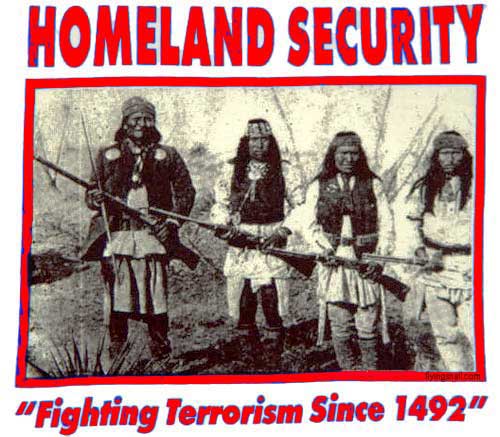 NOBODY Wants to Hear What NATIVE AMERICANS Have to Say About Terrorism!
NOBODY FOR PRESIDENT - HIRE A RIBBON CUTTER - http://www.nobodyforpresident.org/
From Dizzy Dayz BLOG: Pelosi admits she hasn't read the articles of impeachment against Herr Bush put forth by Dennis Kucinich. That's too bad. Because of that (rather, the fact that she took impeachment off the table), now she has to read articles about her political rival, Cindy Sheehan, until November. - http://dizzydayz.blogspot.com/
Georgia vs. 9/11 cOmmission
US State Secretary Condoleezza Rice Visits Georgia
[July 9, 2008] US State Secretary Condoleezza Rice arrived on July 9 and met with the government, opposition and civil society groups during her two-day stay in the Georgian capital.
Rice's visit came just on the heels of the simmering tensions between Georgia and Russia and escalation of situation in the conflict zones. Georgia recalled its ambassador from Moscow for consultations after Russian Ministry admitted that its jets intruded into Georgian air space "to cool hot heads in Tbilisi." [Continue Reading At]: http://www.geotimes.ge/index.php?m=home&newsid=11602
BEN-VENISTE: Isn't it a fact, Dr. Rice, that the August 6 [2001] PDB warned against possible attacks in this country? And I ask you whether you recall the title of that PDB?
RICE: I believe the title was, "Bin Laden Determined to Attack Inside the United States" ...WTC ...using planes.
Nobody Says Republicans and Democrats Are Destroying United States Government !
[A note was intercepted from the national security team discussing the situation with George W. Bush.]
We are deeply concerned by reports George W. Bush has moved beyond the zone of conflict, attacked Iraq, and is now threatening the World by advocating an attack on the new 4th Axis of Evil, Russia. There's evidence his homophobic Neocon forces may soon begin bombing the civilian airport in San Francisco.
If these reports are accurate, these actions would represent a dramatic and brutal escalation of the Nation Building conflict in Iraq. And these actions would be inconsistent with assurances we have received from Pelosi Democrats that its objectives were limited to restoring the Republican status quo that existed before Condoleeza Rice's August 6, 2001 Presidential Daily Briefing announcing bin Laden would attack the WTC using Planes.
It now appears an effort may be underway to depose not only Bush, but Dick Cheney. Cheney has profited greatly from the Iraq war and went as far as shooting a person in the face to prove he could remain untouched by limp Democrats, has invaded oil rich states, and threatens a government established by misguided Republicans with Democrat support. Such an action is unacceptable in the 21st century.
The United States people have NOT accepted the elements of a corporatist agreement that Democrats previously said it would be willing to accept: an immediate 100 Year War, the addition of already stretched forces in the zone of conflict, a return to the military status quo as of 9/11 [Who ordered the Air Force to stand-down, Cheney?] and a commitment to screw as much money out of the American taxpayer, as possible, while using force.
The Bush government must learn to respect the wishes of its people and their integrity and sovereignty. The Neocon government must reverse the course it appears to be on, and accept peace as a first step toward resolving this conflict.
Dick Cheney and George Bush's actions have raised serious questions about Halliburton/Blackwater intentions and have substantially damaged United States' standing in the world. And these actions jeopardize United States people -- It is time for Pelosi to stop playing with 'that table', be true to her word, and act to end this crisis driving America's finest into death and debt. Else we will elect Cindy for Congress 2008! #5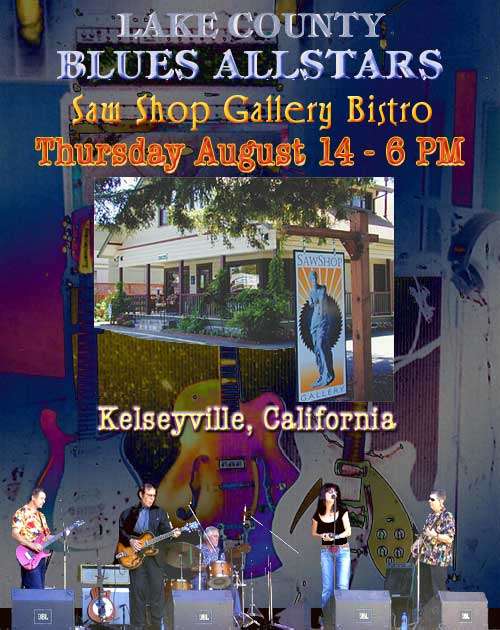 Lake County Blues Allstars
Kelseyville, CA - August 14th - 6 PM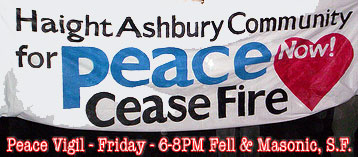 You are cordially invited to join the monthly Haight-Ashbury Peace Vigil, this Friday night, August 15, from 6:00 to 8:00 p.m. We will be on Masonic, between Fell and Oak, San Francisco. We have a one-issue focus--end the war in Iraq. Although our purpose is serious, our crowd has been lively. We will have signs and candles for you, but you are welcome to bring your own. Pictures from previous vigils here: http://www.flickr.com/photos/haightpeacevigil/


WVUD 91.3
Boptime -Saturday Morning
6 am East -- 3 am Pacific -- 1000 UTC
Listen On-line at: http://www.wvud.org/listen_online.htm with Even Steven

Michael Stickrod - Still from 'Vacation Money,' 2003
Cherry and Martin Gallery presents a three-person exhibition featuring:
Matt Connors, Marc Hundley, Michael Stickrod
July 12 - August 16, 2008
Michael Stickrod's videos are mesmerizing constructions of personal family documentations that range from reel-to-reel audio recordings of his mother's memories, to scans of her paintings, to video that Stickrod shot observing his parents' daily lives. The woven portraits of his father and mother become non-linear and abstract statements on life lived in the day-to-day. Jarrett Gregory of the New Museum writes, "The films capture a Depression-era sensibility and are reminiscent of works by American playwrights Eugene O'Neill and Arthur Miller, both of whom have investigated the struggle for autonomy within a family and the dissolution of the American Dream." Michael Stickrod's work is currently on view at the New Museum in New York for the 2008 Altoids Award exhibition. He received his MFA at Yale in 2005 and currently lives and works in New Haven, CT.
http://www.cherryandmartin.com/
- Thirty (30) Years Ago -
San Francisco CommuniTree - 1978
In Memory of Dean Gengle
Dia (CommuniTree genealogical chart)
Let's look at some of the earliest electronic virtual communities. This kinship chart shows the origins of the first computer bulletin boards (BBSs) that supported social interaction. Prior to this moment, BBSs messages were organized by alphabetical order, or by date. BBSs were metaphors for physical bulletin boards... objects for the exchange of simple messages, not conversations. Now, in 1978 a group of people in Northern California designed a BBS that used message attachment protocols that facilitated conversations. As a metaphor for this structure they used a tree, firstly because it was based on a principle of computer science called binary tree protocol, and secondly because Northern California near Silicon Valley was a land of hot tubs, Eastern mysticism, and computer hackers, and the organicity that the word "tree" suggested was important to those hackers' worldview.
The story of the life and death of the first CommuniTree tells us how and why the later virtual community systems were designed. The original CommuniTree was designed with the idea that the community it facilitated would be completely free. Anyone could enter any sort of message. In fact, censorship was completely prohibited at the level of the code, of the Tree's program. It worked this way: First, the system operator was prevented from reading messages as they arrived. Second, messages were hard to remove once they were entered. Third, anything could be entered into the system, including so-called control characters, which are not part of the standard alphanumeric set and which can be used to control the operation of the host computer. Lastly, to make sure that no system operator could tamper with the system, the code was written in language called Forth, and not documented. Now Forth is a religion unto itself, and if you know anything about Forth you recognize that this makes the system a total black box -- it's impossible to know anything about how the code works.
CommuniTree went online in 1978. The kinds of conversations they had in there were of a high intellectual and spiritual character. They talked about new philosophies and new religions for post-Enlightenment humanity, the first time such conversations had taken place online.
Now, at the same moment Apple Computer had reached an agreement with the U. S. Government that in return for a tax break, Apple put computers into primary and secondary schools in the U.S., and some of those computers had modems. This meant that quite suddenly a lot of kids could get online. At first both boys and girls had access, but the boys quickly elbowed the girls out of the way -- high tech was men's work. The boys quickly found out CommuniTree's phone number and logged on. They were clearly unimpressed with the high intellectual level of the discourse on CommuniTree, and they expressed their dissatisfaction in ways that were appropriate to their age and linguistic abilities. Now, the hardware of the Tree was the best that Apple had to offer in 1978, it had two floppy disk drives with a combined total of 300 kilobytes of storage. At the time, the folks who designed the Tree said "300K -- we can go on forever. We'll never fill this up." A common BBS today would have at least 100 megabytes of storage, many orders of magnitude greater than the Tree. So it didn't take long for the kids to fill every byte of disk space with every word they could think of that meant shitting or fucking, and then they'd add control characters on top of that, characters that could mess with the program or stop the floppy drives. The sysops couldn't see the messages arriving and couldn't remove them afterward. The Tree was doomed.
One of the participants in the Tree discourse said "Well, the barbarian hordes mowed us down." And the people who were on the Tree ran away, just like the population of a village during a sack. It was a kind of scattering of the tribes. Some of those people went off and designed BBSs of their own that had built into them the elements of control and surveillance that appeared to be necessary to ensure the BBS's survival in a real world that included roaming barbarians. That kind of surveillance and control continues to the present day, built right into the software; we don't think about it much any more. And that's how, back at the beginning of virtual time, the first virtual community left the Magic Garden and entered the "real" virtual world in which good had to find ways to coexist with evil.
Source: http://www.eff.org/Net_culture/Gender_issues/what_vampires_know.html
TOWARD AN ELECTRONIC BILL OF RIGHTS
Dean Gengle
Smith &.Gengle
1981
ABSTRACT
Some futurist/analyst observers of trends in both the microcomputer industry and related services sectors of the economy place a 90% saturation of the personal microcomputer market by the 1990s. While such estimates as to exactly when the microcomputer will be as ubiquitous as the automobile and television sets may be overoptimistic, the "communications revolution" is acknowledged by most. This means, practically speaking, more people using the phone lines, satellite communications channels, and computers to: send and recieve mail/messages; hold "electronic meetings,, and conferences; conduct financial transactions; access special libraries ("databases") of information; make travel arrangements; conduct clerical and managerial information tasks; publish "electronic" papers; engage in real-time and imaginary simulations;and generally shake-up the way we "do', things and perceive ourselves "doing" things. The U.S. Constitution -- specifically the Bill of Rights -- has operated largely within a non-electronic, paper environment. Rights of free speech, assembly, religion etc. have been defined in terms of how things have been done, and not in terms of how they are coning to be done or may be done in the future. What we need to do quickly, it is respectfully suggested, is to make the Bill of Rights -- human rights generally -- ex-plicit in the telecommunications processes at our disposal. This will avoid the high social costs of fighting some ancient social battles over again, on electronic terrain, i.e. battles over privacy, pornography, political Big Brotherism, and worse.
A so-called "Electronic Bill of Rights,, would, among other things, assure that electronic mail preserved two important properties of
paper mail: signatures of identity and privacy. Such a Bill of Rights would also address issues of transnational data flow, the use of private and governmental data banks, freedom of information and privacy in matters other than mail per se, such as financial and/or political data, and unforseen clashes of "right" with" right" in the information environment. This paper is a set of working notes towards such a Bill of Rights, and a primer for community discussion of the issues involved. --8012
Item: Within weeks of President Carter's inauguration (1976), the Justice Department asked Congress to block implementation of the then newly enacted Tax Reform Act of 1976, before they became effective. The Attorney General argued that the act's modest privacy provision -- notice to taxpayers before the IRS could obtain their bank records, and a court order before any other federal agency could obtain tax records -- would hamper law enforcement and flood the courts with litigation.
Item: In its early proposals for tracking illegal aliens (and to prevent their employment) the Carter administration came up with a Universal Social Security Identity Card. While the approach was dismissed by the Carter crew, the scheme is being seriously discussed once again by the members of the new Reagan Presidency.
Item: According to a 1978 Harris survey, 71 percent of Americans are of the belief that they "begin surrendering their privacy the day they open their first charge account, take out a loan, buy something on 4k-.he installment plan or apply for a credit card.,, Contrast with 1974, when only 48% agreed with that statement.
Item: Professor George I. DaVida applied for a patent on a new cryptographic scheme to the Commerce Department. He got back a letter from the Department ordering him not to discuss or write about the "principles" involved.
"It was worded so broadly," DaVida said, "it could have meant that I couldn't talk about any of the mathematical theory underlying cryptography or my related research.,,
DaVida's invention is a device to safeguard computer-based information by encoding it.
Item: In 1978, the U.S. released a "national standard" for data encryption (DES). The DES has been challenged by private experts as "too easy to break." Some even charge that the standard was deliberately made too easy under orders from the National Security Agency (NSA), custodian of all official U.S. ciphers and eavesdropper on all enciphered foreign message traffic.
Item: Quote from Science magazine: "While the NSA might wish to keep the current research into unbreakable codes secret -- presumably to deny them to hostile countries such coding schemes could have benefits in civilian, commercial life. Recent news stories and congressional investigations have revealed the extent of possible eavesdropping on ordinary telephone and data communications, and the demand for secure communications is growing. If everyone -- governments, corporations, even private citizens -- had the capability to encode their communications absolutely, all these threats to privacy would at least abate, and might just go away. In this context, the NSA's interest in denying access to the research seems rather narrow."
That there are human rights is a contemporary form of the doctrine of natural rights, first clearly formulated by Locke and later expressed in terms of "the rights of man.,, Natural or human rights are those which people are supposed to have just because of their humanity and not because of human fiat, law or convention. Such rights have therefore been frequently invoked in the criticism of laws and social arrangements. In 1948, the General Assembly of the United Nations adopted a Universal Declaration of Human Rights. This declaration formulated in detail a number of rights, including economic and cultural as well as political rights, to form a standard of human rights. Of course, this was not a legally binding instrument, but it was followed by a number of international covenants and conventions, including the European Convention for the Protection of Human Rights and Fundamental Freedoms, which have influenced national legislation and provided some machinery for international enforcement. See: Basic Documents on Human Rights, Oxford, 1971.
Those Articles of the First Ten Amendments to the Constitution of the United States (The Bill of Rights, 1791) possibly relevant to defining an "Electronic Bill of Rights;'annotated, with significant wordings underlined:
Article I
Congress shall make no law respecting an establishment of religion, or prohibiting the free exercise thereof; or abridging freedom of speech , or of the press; or the right of the people peaceably to assemble, and to petition the government for a redress of grievances.
* As more and more transactions take place through computer terminals, freedom of speech and freedom of press begin to merge. The citizen's right to secure channels of communication, free from prior restraint or eavesdropping by third parties (whether government or others) should be built-in to the various layers of computer systems involved. The ability to organize politically, via computer conferencing and networking techniques, would be safeguarded under this article. Here, the right of peaceable assembly is broadened to include assembly via communications channels.
Article IV
The right of the people to be secure in their persons, houses, papers and effects against unreasonable searches and seizures, shall not be violated, and no warrants shall issue, but upon probable cause, supported by oath or affirmation and particularly describing the place to be searched and the person or things to be seized.
* "secure in their effects" can cover hardware and software, encryption and decryption keys, databases, etc. Effects, possessions and so forth need not necessarily be material objects but may partake of the nature of information.
Article V (partial)
. . . nor shall be compelled in any criminal case to be a witness against himself, nor be deprived of life, liberty or property, without due process of law; nor shall private property be taken for public use, without just compensation.
* This might cover banking records, personally-generated encryption codes, records of transactions with databases, etc. The concept of "private property" might be expanded to include the contents of one's mainframe data files, for example.
Article VI (partial re: prosecutions)
. . . to be informed of the nature and cause of the accusation; to be confronted with the witnesses against him . . .
* This has obvious implications in the credit data field. The Freedom of Information Act and the Privacy Act are steps in the direction of safeguards.
Article IX
The enumeration in the Constitution, of certain rights, shall not be construed to deny or disparage others retained by the people.
* "Retained by the people" would imply computer usage and encryption technologies as two of the "not delegated powers" which come under the protection of the final two amendments.
###
A partial legislative checklist:
- Freedom of Information Act (1966)
- Bank Secrecy Act (1970)
- Fair Credit Reporting Act (1970)
- Privacy Act (1974)
- Family Education Rights and Privacy Act (1974)
- Tax Reform Act of 1976
- Right to Financial Privacy Act (1978)
Proposed Organizational Protocols
A network-based organization, consisting of other organizations, citizens groups and individuals, with the following purposes:
1. To encourage and support the widest possible public participation in decision-making concerning telecommunications development, use and policies.
2. To encourage and support maximum public use and benefit of new and existing channels of information, data transmission, data bases, satellite transmission technology, and hybrid computer/video/telephonic technologies.
3. To encourage and support the rights of private groups and individuals to research and develop new data encryption technologies, including but not limited to applied and theoretical encryption research, applied encryption techniques in hardware/firmware and software form, and the development of public-key cryptosystems.
4. To maintain the rights, derived from the U.S. Constitution, of private citizens and groups to secure channels of information, free from any and all forms of monitoring, whether by governments, other private groups or individuals.
5. To encourage and support the development and spread of electronic mail systems, computer convention systems, and databases incorporating the privacy and security features implied by (3) and (4) above.
6. To monitor and report on the actions and pending actions of government agencies, legislative bodies, private groups and individuals which might have an effect on the overall freedom and security of information channels, via presently existing or future communications technologies, such that Bill of Rights guarantees are further secured in the emerging global information environment.
7. To collect, process, store and retransmit information relating to (1) through (6) above, on an international basis and with a view toward the development of a planetary "Electronic Bill of Rights."
# # #
"Privacy is the claim of individuals, groups or institutions to determine for themselves when, how, and to what extent, information about them is communicated to others." -- Alan Westin
# # #
Computer People for Peace, in a 1971 paper, suggested the following criteria for privacy in the computer age:
The concept of "public information" as currently defined needs to be restricted along the lines of "name, address and social security number."
Arrest and conviction records, school records and other personal history should not be made "public information."
There should be no transfer of data from one agency to another and no sale of information under any circumstances.
Individuals should be informed by periodic audit notices of all information about them held in any data bank, private or public, and should have the power to have any such data altered or destroyed beyond the data defined as "public information."
No person should be denied any public or private service, right or employment opportunity for refusal to supply personal data beyond that defined as "public information."
All questionnaires seeking personal data should carry a printed explanation of what information a person is obliged to supply for the purposes of the questionnaire.
The substance of all legislation and regulations should establish a set of criteria for "need to know" for the collection of any data on individuals, and the burden of proof of this need should rest with the collecting agency.
Statistical data necessary for analysis and planning by public and private agencies should be collected in such a way that none of it can be traced to any individual.
Retention cycles should be established for the maintenance of all data collected on individuals.
# # #
Bibliography and References
This listing is undigested and unrefined. It represents an unalphabetized "first pass" at collecting materials relating to these issues. Some may be unavailable or difficult to obtain.
Rivest, Ronald L., Adi Shamir and Len Adleman, "A Method for Obtaining Digital Signatures and Public-key Cryptosystems.11 MIT, Laboratory for Computer Science, April, 1977
Miller, Arthur R. The Assault on Privacy, Ann Arbor, University of Michigan Press, 1971.
The Privacy Act: How It Affects You and How to Use It, available from American Civil Liberties Union, 22 East 40th Street, NYC 10016.
Stigler, George J., "The Economics of Information" Journal of Political Economy 69, no. 3 (June 1961)
Dertouzos, Michael L. and Joel Moses, Eds. The Computer Age: A Twenty-Year View. MIT Press, Cambridge, 1960.
Katzan, Harry S. Jr., Multinational Computer Systems, An Introduction to Transnational Data Flow and Data Regulation, International Series on Data Communications and Networks, Van Nostrand Reinhold, New York, 1980.
Kolata, Gina Bari. "New Codes Coming Into Use (for tamper-proof security systems)", Science v208, May 16, '80
--------- - 'Prior Restraints on Cryptography Considered," Science, v208, June 27, '80.
----------- "DOD Vacillates on Wisconsin Cryptography Work," Science, v20l, July 14, '78.
Hellman, Martin E., "The Mathematics of Public-Key Cryptography," Scientific American, August, 1979.
Thompson, Gordon B. "Memo from Mercury: Information Technology is Different" paper no. 10, Institute for Research on Public Policy, June, 1979.
The CoEvolution Quarterly, special Broadcast Issue, Winter 1977/78. Box 428, Sausalito, CA 94965.
French, Scott. The Big Brother Game, Bugging, Wiretapping, Tailing, Optical and Electronic Surveillance, Surreptitious Entry, Lyle Stuart, Inc. New Jersey, 1978.
Hougan, Jim. Spooks: The Haunting of America -- The Private Use of Secret Agents. William Morrow and Co. Inc. New York, 1978.
Gengle, Dean. "The Limits to our Desires," The Alternate, San Francisco, Jan. 1981.
Acknowledgements
Materials presented in this set of working notes owe their origins to many different sources. This notetaker would like to particularly thank SSS, Arlen and R.A. Wilson, and John S. James for continued lively exchange and hard data.
Individuals, organizations and others wishing to pursue these matters or to bring new information to the author's attention are cordially invited to write c/o the address at the beginning of this paper.
Fairwitnessing
APPENDIX B: Amateur Radio Conference Printout
The following is a sample printout of the Amateur Radio Conference currently running on CommuniTree No. 2, in San Francisco. The conference Fairwitness is Curtis Spangler, who became the world's first real-life Fairwitness as soon as he found out what a Fairwitness is. Thanks, Curtis.
*** AMATEUR.RADIO 1-JUN-81
PARENT=CONFERENCES USAGE=104
This branch is dedicated to Amateur Radio. Please feel free to add any information or comments. -cas-
+++ SUBMESSAGES +++
**** SOLAR.HOTLINE 1-JUN-81
PARENT=AMATEUR.RADIO USAGE= 73
A solar event hotline service is being provided jointly by the National Aeronautics and Space Administration (NASA) and the National oceanic and Atmospheric Administration (NOAA). Information on sunspots, solar flares, geomagnetic storms and the impact of the sun's behavior on radio transmissions will be provided in daily recorded messages from the Goddard Space Flight Center in Maryland. The telephone number is (301) 344-8129. The daily recordings will serve Amateur Radio operators interested in the sun's activities.
*** *RTTY I-JUN-81
PARENT=AMATEUR.RADIO USAGE= 69
This area is for RTTY related subjects -.-
*** K6GWE/R 1-JUN-81
PARENT=*RTTY USAGE= 69
Ok ... K6GWE/R (147.93/33) RTTY repeater .... 45.45 Baud (60 wpm) 170 Hz shift (2125 Hz mark/2295 Hz space) Mark tone to access repeater All welcome. Repeater also has it's own "mailbox", accessed by "MBX de <your call> Help" Also, some simplex stuff, from 100 wpm baudot, to attempts at 110 baud ascii on or around 145.61 (simplex). - 8107.26 CommuniTree -- First Edition Page 124
(Copyright @ 1981 Smith & Gengle) - http://www.flyingsnail.com/missingbbs/CommuniTree.html
Page Source - Hackers - The Missing BBS Files - http://www.flyingsnail.com/missingbbs/index.html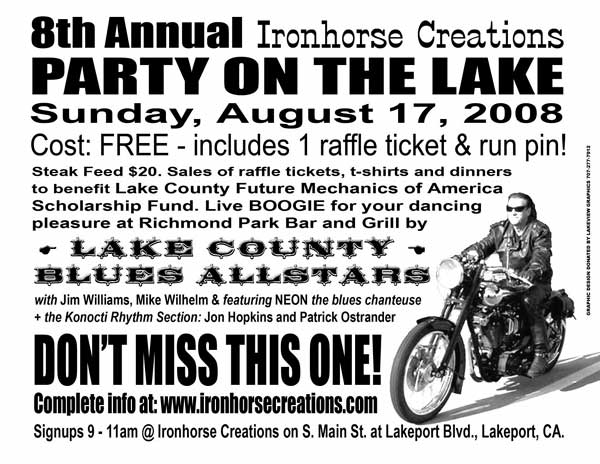 Party On The Lake
Sunday, 17 August 2008 - Signup 9-11 am
Music Provided by:
Lake County Blues Allstars


Jim Williams - Mike Wilhelm - Patrick Ostrander - Neon - Jon Hopkins
at: Richmond Park Bar and Grill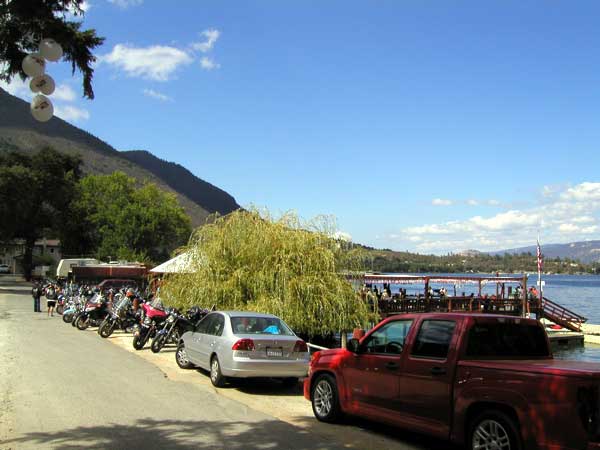 More Information at: Ironhorse Creations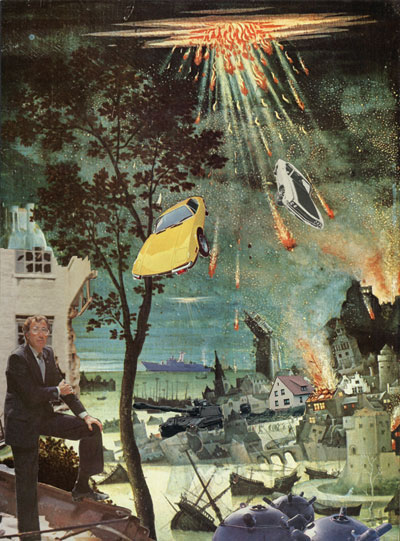 http://paragon-media.org/nonesuchspace/carsfromheaven.jpg
Toasting the End of Capitalism
collage and photography by Maria Gilardin
July 23 – August 23, 2008
Some of us
no longer waiting
to see which will fail first
the economic system that feeds on us,
or the natural system
that nourishes us
sever our ties to the status quo,
declare our independence from things,
and raise our glasses . . . to the end of capitalism!
Maria Gilardin
Toasting the End of Capitalism features a photo and sound collage installation presenting Bay Area artist Maria Gilardin's collaboration with poet Lawrence Ferlinghetti and Earwax Productions. In the original audio compositions, Ferlinghetti juxtaposes autobiography, commentary, and poetry in a highly personal acoustic exploration of what he terms "the current state of American consciousness."
http://paragon-media.org/nonesuchspace/current.html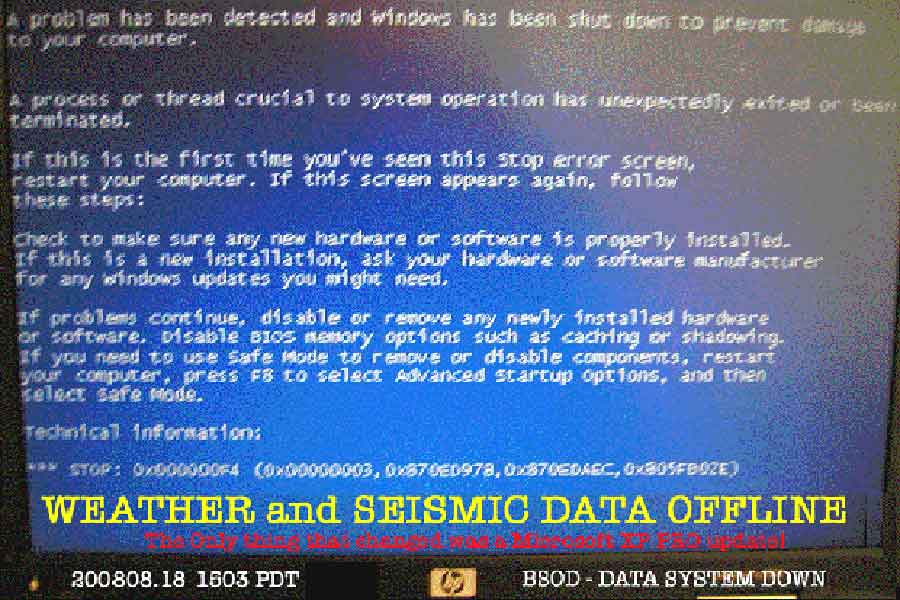 200808.18 - BSOD - SYSTEM DOWN - WORKING ON RESTORE
How's the Weather?
SYSTEM DOWN
WAITING FOR LAST THURSDAY DELIVERY
TO ARRIVE MONDAY
Click above image for large picture. Top portion is local weather and bottom portion is recent seismic activity. UTC time noted on left. GPS date, with UTC and PDT time located lower left corner.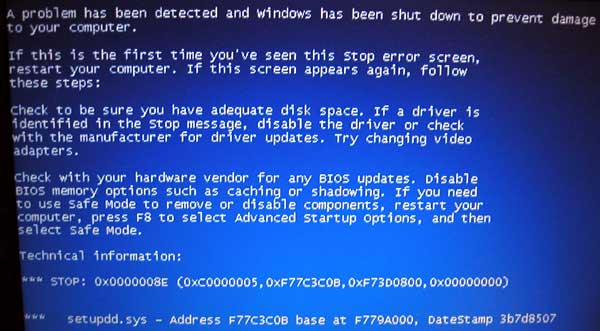 dBummerzs - Part One: Expensive Paper Weights
Could Be Titled: Computer Corporatists Fleecing Flock
Ok, so I know I should not attempt to write when I am angry, but WTF, Nobody cares more about ME than computer corporatists.
Yesterday (200808.18), a little after 3 PM, my Hewlett Packard/Compaq NC6000 Notebook displayed a BSOD (Blue Screen of Death) and died.
This is the machine that controls my weather station and seismic sensors for ARPSN.
Normally I would not get so angry, but there are added circumstances which fan this fire, starting with these quotes from a thread on a HP Forum:
nc6000 no startup
I have an NC6000 which without warning will not start up. The power light comes on briefly, then the battery light comes on, fan starts, shuts off and nothing else.
Any help would be appreciated thanks.
There are many great comments and I found this one 'most interesting':
Why did the no-boot problem with the nc6000 suddenly arise at the end of July of this year? A search of these forums shows no similar problems prior to the start of this thread on July 28.
Odd, but possibly a clue...
Past vs. Present
I have been fixing, "My computer has turned into a paper weight," problems since IMSAI, and am considered extremely good at what I do.
All of my old machines; including two very early S-100 systems work fine today, along with my early Osborne and Compaq CP/M based portables (-; , that are the size of a small suitcase.
The best running machines are my Dec (Digital Equipment Corporation) Alpha and SGI machines; both of which, run Unix based systems.
About ten (10) years ago I started to notice a reduced user life of electronics and began to take notes.
At this point I am convinced manufacturers are designing electronics to last five (5) years or less, and here is my opinion on how that number came up. Usually computer products (the ones I shop for) have a two year warranty.. and, one can buy an 'extended contract' (good idea for laptops/notebooks) that usually adds another three (3) years, for a total of five (5). I have seen other electronic products, with shorter warranty periods, die within months after the end of a warranty.
My last three (3) PC purchases (Compaq/Hewlett Packard/Alienware) within the past 10 years, failed prematurely, none of them work now, all of them died with BSOD... and (to me) that is a lot of wasted money and high blood pressure.
Currently I use Apple products because my favorite companies (DEC and SGI) are no longer in business. I do have a long page which explains an interesting story involving Intel, Microsoft, and DEC titled, "How the Boyz in the Back Room Got Rid of Digital Equipment Corporation", if one is into computer history with source.
Point?
I am hesitant to spend any more money on electronic products until quality is restored. The only way I will be able to finish ARPSN is by apparently buying another Notebook and feel this would be like throwing 'good money on to bad money, already spent'. It also appears problems are showing up everywhere in electronics land.
For example, my main high frequency radio has been broken for nine (9) years (died two weeks beyond warranty) and I have been trying to find a competent replacement, with no luck, and could list many links of complaints about current amateur radio manufactures. (otoh) My real old (emergency) Atlas 210X HF radio and Swan 45 HF antenna (despite mild drift) still works like a champ.
One more thing...
I still do animation, video editing, music, currently use an old Mac dual 500 G4, and at one time had a large render farm running ten (10) tower machines, plus my wife's machines.
Our electric utility bill was quite high and since 2001 has become more expensive.
To date, I have eliminated the majority of towers for machines drawing 10 watts, or less (laptops and mini), and reduced the utility bill by forty-seven (47) percent. I am in the process of converting a majority of my electronics to alternative power.
A few years ago my G4 started to 'act up', so I started to look for a new tower and almost bought the 'latest, greatest', but had an odd gut feeling about the G5 being water cooled. I was about to click "Purchase" and am glad I did Not! If one is interested in reading why, check this out:
PowerMac G5 Coolant Leaks
http://www.xlr8yourmac.com/systems/G5_coolant_leaks.html
A few years ago my wife offered to buy me a new MBP (MacBook Pro Laptop) for my birthday; allowing for more reduction in electric power by putting the G4 into storage, but I was not fond of MBP specs, at that time, and postponed the purchase.
Three and a half years went by, a MBP that fit my needs (A complete Movie/TV animation production package/etc. I could store in one small case) had became available, and I was about to hit Purchase again, when this popped up:
MacBook Pro GPU/Video Failures
http://www.xlr8yourmac.com/feedback/MacBookPro_video_failure.html
The above threads also appear on Apple forums and like others, I am currently waiting to see if there will be a new MBP release that eliminates this problem.
Why Do I Still Work With These Products
I stopped using the Microsoft based PC years ago, but maintained one 'game machine' running XP Pro, which eventually got replaced with Play Station ;-) This also helped get over the 'no games for Mac' dilemma. (-;
ARPSN (sort of) required using Microsoft based machines because the majority of software for seismic and weather data required Windows.
My reason for saying 'sort of' is because, before retirement I was considered a 'top notch' developer and have a software development machine (SGI/IRIX) capable of producing excellent cross-platform.
During the 'old days' Unix admins were required to write their own device drivers, so writing controller programs (for me) is easy. I am also considered an 'above excellent tech' and . . the only problem is, statistically speaking, my life should be over in eight years, according to insurance companies, meaning; time has become a factor in 'getting things done'. In fact, last night I was considering 'turning it 'all' off and will explain why, but not today.
Notebook Is Toast
I just completed the last of my 'tricks' to get the notebook functioning and all diagnostic tests have failed.
As a 'last try', I attempted to install Fedora and it balked telling me, "This problem is serious, and the Install cannot continue."
Despite present feelings, I believe ARPSN may become useful one day and there are not that many who have the background to do it; that is, until it is simplified and explained. Plus, I am not about to let a piece of crap hardware with Windows software stand in my way! (-;;-) Yes, I'll shell out more (bad) money, replace the notebook, and say, in writing, this will be the last FNPOS WINPC for me, because Stupid can not be fixed!
Some References
Here is a brief description of corporatism from Wikipedia:
Corporatism is also used to describe a condition of corporate-dominated globalization. Points enumerated by users of the term in this sense include the prevalence of very large, multinational corporations that freely move operations around the world in response to corporate, rather than public, needs; the push by the corporate world to introduce legislation and treaties which would restrict the abilities of individual nations to restrict corporate activity; and similar measures to allow corporations to sue nations over "restrictive" policies, such as a nation's environmental regulations that would restrict corporate activities. [Continue Reading]
Here is an article written September 13, 2002 [Six (6) Years Ago]
What is American Corporatism? By Robert Locke
FrontPageMagazine.com | Friday, September 13, 2002
We are probably heading into some economic heavy weather which will spur needed debate on what's right and wrong with our economy. This will require our being clear about what kind of economy we really have. I have mentioned before that we increasingly live not in a capitalist society but in a corporatist one, and I would like to flesh out this notion.
What is corporatism? [Continue Reading] Me personally, I usually refer to THEM as the "Profits Not People Crowd" (YMMV).
It Appears I Am Not the Only One Feeling This!
Hams and Trust in Hamfest/eBay Dealings?
by Ray Swan (NV2A) on August 18, 2008
Has civility with one another gone the way of taking your hat off in a restaurant or not cursing in front of children?
I have purchased most of my equipment at Hamfest and from eBay. Of the last three transceivers I've purchased only one was accurately described. This has me wondering, do I have to start buying all my gear new as I have no way of knowing the used gear is any good if we can't trust the ham we are doing business with to be honest. Character has been described as what you do when know one is looking. Is that it, you don't know the guy at the Hamfest or on eBay so it's okay to sell defective equipment.
Don't give me the "buyers beware." We all know that and it doesn't hold water if you can't spend a few hours with the gear you are buying to test it out under every conceivable situation. We have to be able to trust each other in our business dealings.
Is it just me or have others noticed the unwritten rule of hams being fair with fellow hams taking the deep six for greed? It would be interesting to hear how you've been cheated but please, no call signs here. I'd also like to hear any social redeeming stories of guys who have gone out of their way to treat you right. Call signs might be nice for this one.
Ray NV2A - http://www.eham.net/articles/19853 - (imo) The comments are a good read, too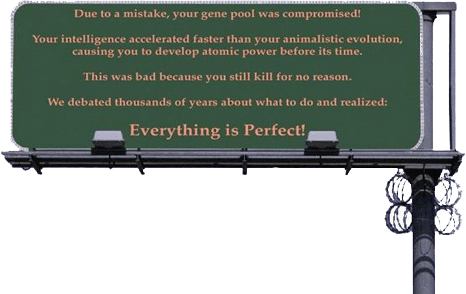 When men began to increase in number on the earth and daughters were born to them, the sons of God saw that the daughters of men were beautiful, and they married any of them they chose. Genesis 6:1-6:2
Do to a mistake, your gene pool was compromised! Your intelligence accelerated faster than your animalistic evolution, causing you to develop atomic power before its time. This was bad because you still kill for no reason. We debated thousands of years about what to do and realized: Everything is Perfect!
Cunning Vent Ions 2008
Corporate Media Massage Messages Of Deceit
Democrats and Republicans continue to VACATION while U.S. Military Die In An Illegal, Lame Duck, Megalomaniac, Nation Building, War. Is it chilly in here or does Anybody else feel a DRAFT?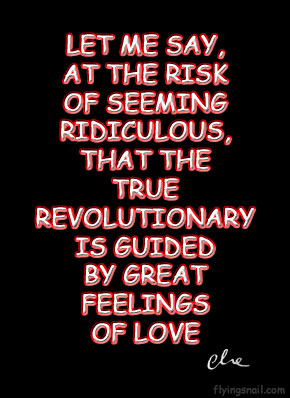 Let me say, at the risk of seeming ridiculous, that the true Revolutionary is guided by great feelings of LOVE - Che
Chicago '68, Seattle '99, Denver '08
Government of the USA in Exile
Free Americans Reaching Out to Amerika's Huddled Masses Yearning to Breathe Free
Dear Friends and Colleagues,
The excerpt below from a piece at http://globalresearch.ca/index.php?context=va&aid=9478 reveals a police tactic used frequently by US police--notably at the '68 Chicago "Democratic" Convention and '99 Seattle anti-WTO protests.
In '68 plainclothes police infiltrated the protesters' first major march and from it threw rocks through shop windows to provide a pretext for their uniformed buddies to behave viciously. Evidently there was a decision made in the back rooms at a federal level to have a bloodbath so the average US voter's backbrain association between "Democrats"and bloodbaths might enable Nixon to win. Indeed, that's what happened. The bloodbath also was intimidating enough to reverse the burgeoning momentum of the anti-war, New Left and Yippie movements. It was part of a one-two punch which included Kent State in '70.
The decision probably did not originate within the US military but nevertheless the military was more influential in what happened than were Mayor Daley and/or the Chicago police.
Much emphasis was placed on preventing protest leaders from communicating with each other and with the press. We Yippies had all checked into the same hotel but within a day or two without even bothering to provide a pretext for doing so, they kicked all but one of us out. I was sharing a room with the chap covering the convention for the Toronto Star--but there was no concern about a possible "international incident" as they forced both the Canadian and me to vacate.
Next day I returned to the hotel because I had to see Ed Sanders, the only one of us allowed to remain there. They wouldn't let me go up to his room, so I took a seat in the lobby to wait for his descent. Within a minute or two the door to the street swung open and in came three or four little guys in single file, all wearing the white-shirt-black-tie costume of the US Army Criminal Investigation Division (and other military entities). The first one instantly photo-recognized me and hesitated before deciding to keep going rather than leave till I'd left. They walked over towards the reception desk and then just behind it slipped a key into a door which opened to show large spools turning on a wall: they were taping Ed's calls.
This explained why before they kicked us out, it sometimes took fifteen or twenty minutes to get a call through the hotel switchboard: the switchboard wasn't overloaded by high volumes but the taping gear was. Additionally to thwart our communications they went to the trouble of disabling all coin phones within a block or two of the hotel.
In order to understand the monumental extent of this bloodbath (suppressed even by progressive historians like Howard Zinn) please read David Lewis Stein's LIVING THE REVOLUTION, Bobbs-Merrill, '69. The police even broke into the office of a major Presidential candidate (Eugene McCarthy), ransacked it and, as I recall, they also arrested people there and stole files.
The reason I go into this at this time is I believe it's rather likely that a decision has already gone down in current back rooms to have a bloodbath in Denver to benefit McCain. In which case, all the corporate media footage of the protest scene at the "Republican" convention will be kept Squeaky Clean.
The decisions made in US back rooms these days are so much more vicious--for example, murdering nearly 3000 on September 11, 2001--that we must be prepared for the possibility that this time the plainclothes cops infiltrating a Denver parade or rally won't merely hurl rocks but in fact will pull out pistols and start shooting at nearby uniformed cops while other plainclothes cops ensure that the shooters escape into the crowd.
[Continue Reading] [P.S. More information at: recreate68.org -and- tentstate.org ]
Yours for all species, Keith Lampe, Ro-Non-So-Te, Ponderosa Pine, Transition Prez
A Real Republican and Honorable General Once Said:
Throughout America's adventure in free government, our basic purposes have been to keep the peace; to foster progress in human achievement, and to enhance liberty, dignity and integrity among people and among nations. To strive for less would be unworthy of a free and religious people. Any failure traceable to arrogance, or our lack of comprehension or readiness to sacrifice would inflict upon us grievous hurt both at home and abroad. - President Dwight D. Eisenhower - The Military-Industrial Complex
A Sorely Missed Honorable Democrat Once Said:
Each time a person stands up for an ideal, or acts to improve the lot of others, they send forth a ripple of hope, and crossing each other, from a million different centers of energy and daring, those ripples build a current, that can sweep down, the mightiest walls of oppression and resistance. - Robert Francis Kennedy
Honest Perspective of 2000-2008 As Viewed By Voters: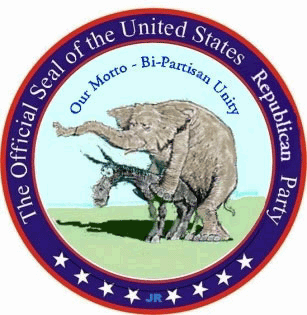 What..??? You Never Saw Animal Planet?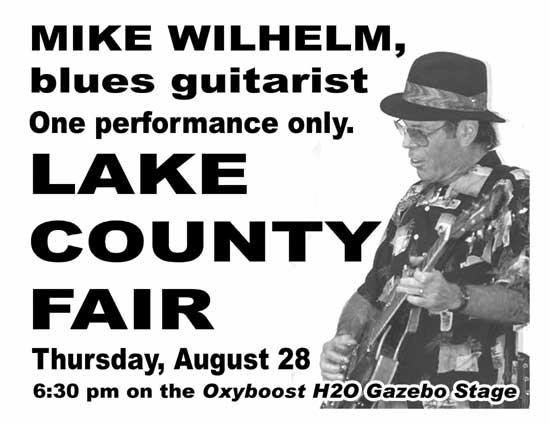 Mike Wilhelm
Lake County Fair - Lakeport, CA
Thursday, August 28th 6:30 PM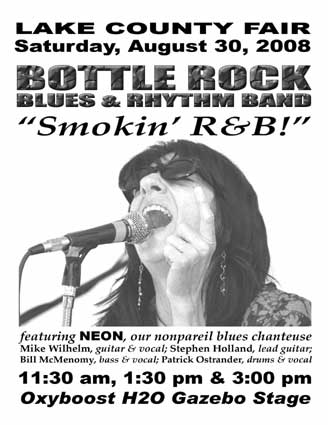 Bottle Rock Blues & Rhythm Band
Lake County Fair - Lakeport, CA
Saturday, August 28th - 11:30 AM - 1:30 PM - 3 PM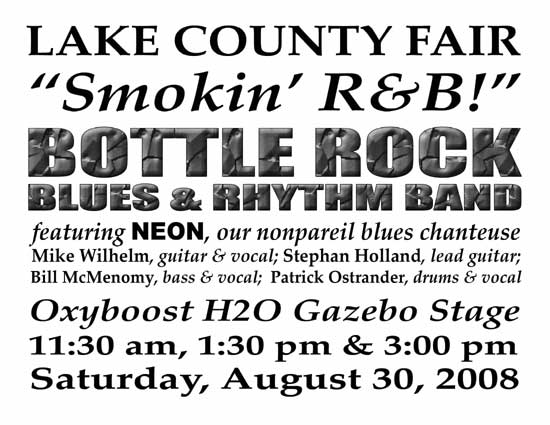 Pelican/Sardine Carnage


by James Stark
http://www.jamesstark.com/
Hi All,
I was in Capitola [California] early August where I witness a convergence of Pelicans and Sardines. A school of Sardines settled in around the Capitola wharf and large percentage of the Brown Pelicans in Northern California showed up for a feast.
Photos: http://www.jamesstark.com/pelicans_web/index.htm
YouTube Video: http://www.youtube.com/watch?v=aH8rZraax14
Hi Res Video on my web site. You will need a very fast connection to view this, good luck:
http://www.jamesstark.com/Pelicans.mov
ciao, James
(btw) If one has not viewed, James Stark's "Classic Sixties Photographs"

http://www.jamesstark.com/classic/images/car-1.jpg - Photograph James Stark
Enjoy The Ride... http://www.jamesstark.com/classic/index.htm
Spare Parts - New Slide Shows from Rainbow Puddle
http://rainbowpuddle.com/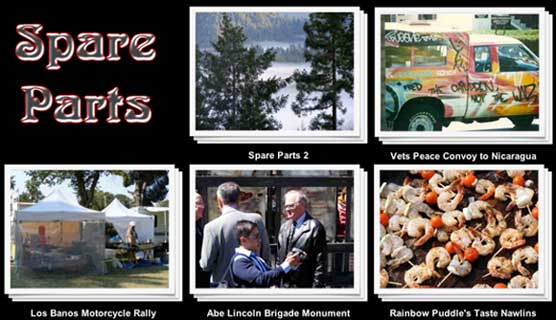 http://www.rainbowpuddle.com/Albums2/Spare_Parts/Spare_Parts.html
Nobody keeps all campaign promises!
If we don't have a clear vision of the military, if we don't stop extending our troops all around the world and nation building missions, then we're going to have a serious problem coming down the road, and I'm going to prevent that. - October 3, 2000 - George W. Bush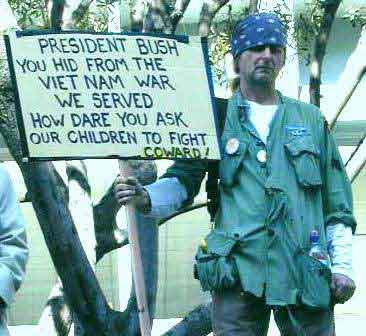 "The lie can be maintained only for such time as the State can shield the people from the political, economic and/or military consequences of the lie. It thus becomes vitally important for the State to use all of its powers to repress dissent, for the truth is the mortal enemy of the lie, and thus by extension, the truth becomes the greatest enemy of the State." Dr. Joseph M. Goebbels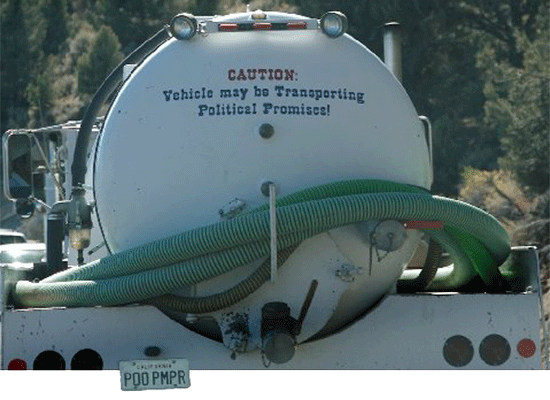 "Naturally the common people don't want war: Neither in Russia, nor in England, nor for that matter in Germany. That is understood. But, after all, it is the leaders of the country who determine the policy and it is always a simple matter to drag the people along, whether it is a democracy, or a fascist dictatorship, or a parliament, or a communist dictatorship. Voice or no voice, the people can always be brought to the bidding of the leaders. That is easy. All you have to do is tell them they are being attacked, and denounce the peacemakers for lack of patriotism and exposing the country to danger. It works the same in any country." Hermann Goering, President of the Reichstag, Nazi Party, Luftwaffe Commander in Chief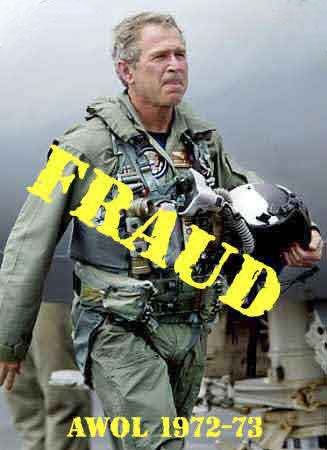 If this were a dictatorship, it would be a heck of a lot easier,
just so long as I'm the dictator. - December 18, 2000 - George W. Bush
Modern dictators have usually come to power in times of emergency. Frequently they have seized power by coup, but some, most notably Benito Mussolini in Italy and Adolf Hitler in Germany achieved office as head of government by legal means (election or appointment), and once in office gained additional extraordinary powers.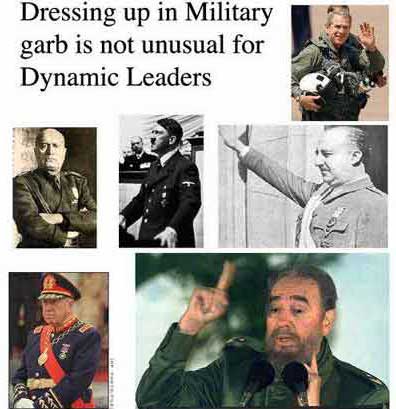 The association between the dictator and the military is a very common one; many dictators take great pains to emphasize their connections with the military and often wear military uniforms.
Have Rove Will Run
reads the card of a woman.
A Neocon without armor in a savage land.
Her fast gun for hire head's the calling wind.
A soldier of fotune is the woman called Sarah Palin.
Sarah Palin, Sarah Palin
Where do you roam?
Sarah Palin, Sarah Palin,
Far, far from home.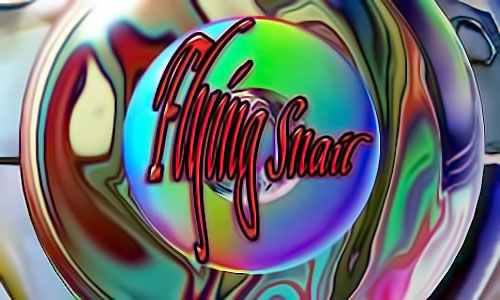 WVUD 91.3
Boptime -Saturday Morning
6 am East -- 3 am Pacific -- 1000 UTC
Listen On-line at: http://www.wvud.org/listen_online.htm with Even Steven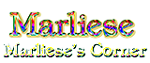 Underground Hour
Tuesdays - 7 to 8 pm
http://ksfs.sfsu.edu/
Music by MiKo
Tuesdays - 8 to 11 pm
Paper Mill Creek Saloon - Forest Knolls, CA - Free
Fridays - 6:30 - 9:30 pm
Cafe Trieste, 1002 Court St - San Rafael, CA - Free
Featuring Brian "The Don" Fischer on drums, Rocky of "The Rocoons" on bass
Marliese's Corner - San Francisco Events


ASIFA-SF NEWSLETTER
Association International du Film d'Animation
(International Animated Film Association)
July - August 2008
by Karl Cohen
"SITA SINGS THE BLUES" WINS THE GRAND PRIZE AT ANNECY, BILL PLYMPTON'S FEATURE "IDIOTS AND ANGELS" WINS THE SPECIAL DISTINCTION AWARD Russell Merritt, who teaches at UC Berkeley, e-mailed us the great news on his way to Nina and Bill's victory party. He also said, "Kunio Kato's La Maison en Petits Cubes from Japan won the grand prize for shorts." I checked the Annecy website and Nina won "The crystal for best feature" and Bill won the Special Distinction award. They were the only awards given work from the US this year. The jury for the features that bestowed the prizes was Matt Groening who created The Simpsons, Ram Mohan and Barry Purves. [Continue Reading]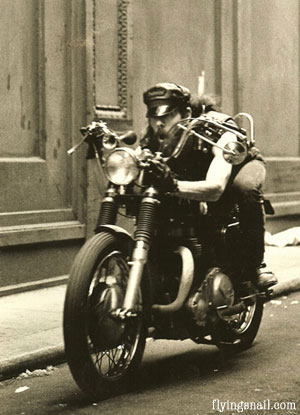 Early Tavern Racing - Mike Wilhelm on Matchless
Mike has provided new MP3s for your listening pleasure titled:


Love In Vain

Click here to listen.


Betty & Dupree

Click here to listen.


NEW VERSION: Key To The Highway Click here to listen.


NEW VERSION: The New New Old Pawnshop Blues Click here to listen.
See See Rider Click here to listen.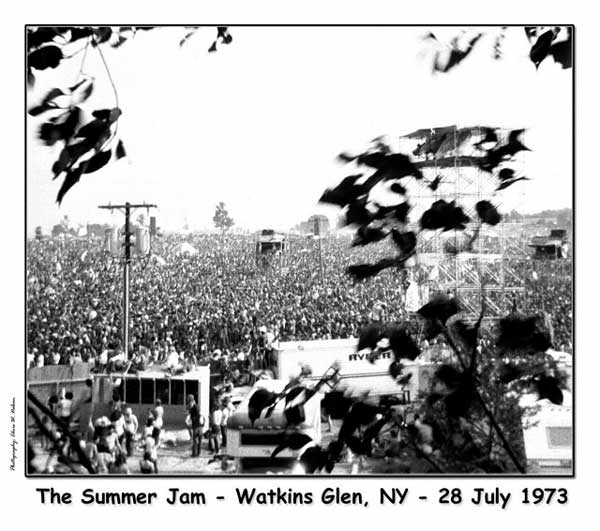 The Summer Jam - Watkins Glen, NY - 27-28 July 1973
Photography: Chris W. Nelson
Chris sent a link to photographs he took at "The Summer Jam", in Watkins Glenn, N.Y., July 27 and 28, 1973... Enjoy the Ride: - http://www.sanchristos.com/Watkins_Glen_NY_Summer_Jam_1973/
Nobody Brought Peace to Our Times!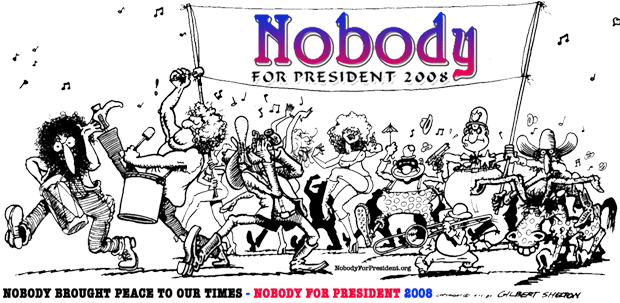 Nobody for President
Nobody for President Campaign Songs and Video
Country Joe McDonald - MP3 - [Flash Video] - Jim Maxwell and The Sundown Band - MP3
Source: http://www.nobodyforpresident.org/nobodysongs.html
Nobody for President 2008
Oh, I hope that I see you again I never even caught your name As you looked through my window pane -- So I'm writing this message today I'm thinking that you'll have a way Of hearing the notes in my tune -- Where are you going? Where have you been? I can imagine other worlds you have seen -- Beautiful faces and music so serene -- So I do hope I see you again My universal citizen You went as quickly as you came -- You know the power Your love is right You have good reason To stay out of sight -- But break our illusions and help us Be the light - Message by Michael Pinder
NCast - Dancing Frogs

Previous Articles Moved To ARCHIVE