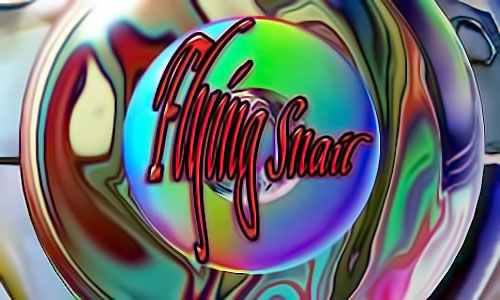 Freedom of expression and freedom of speech aren't really important unless they're heard...It's hard for me to stay silent when I keep hearing that peace is only attainable through war. And there's nothing more scary than watching ignorance in action. So I dedicated this Emmy to all the people who feel compelled to speak out and not afraid to speak to power and won't shut up and refuse to be silenced. - Tommy Smothers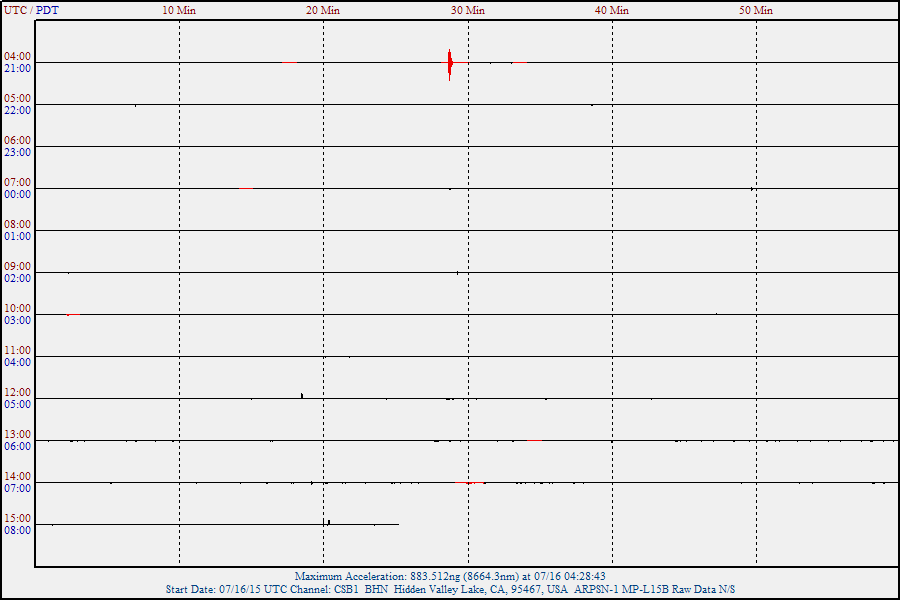 ARPSN - Amateur Radio Public Seismic Network
An earthquake is the way the Earth relieves its stress by
transferring it to the people who live on it. - Dr. Lucy Jones
ARPSN - Heliplots - Progress Log - Weather - HowTo: View Earthquakes
Seismic Activity Heliplots & Local Weather Data - Cobb [Mountain], CA 95426 USA
Flying Snail Amateur Seismic Research - http://flyingsnail.com/seismic-research.html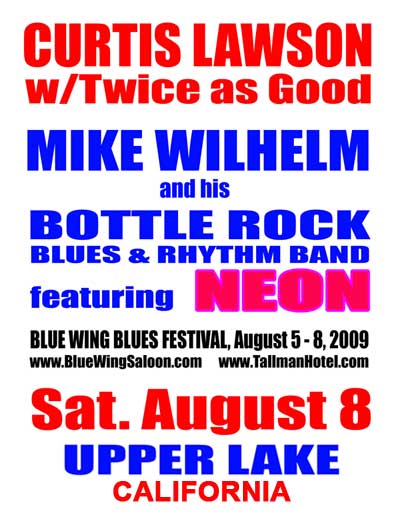 Mike Wilhelm & his Bottle Rock Blues & Rhythm Band featuring Neon Knepalm
Blues Festival - August 8, 2009 - Upper Lake, CA
Sat. August 8 – Bottle Rock Blues and Rhythm Band plus Twice as Good with Guest Star Curtis Lawson
http://lakeconews.com/content/view/9639/768/
Presented by Six Sigma Wines, Radio Station KNTI, Blues Express Records, UCC Rentals, ReMax Realty.
The Bottle Rock Blues Band is a group of top musicians from Lake County led by veteran guitarist and vocalist Mike Wilhelm and featuring the explosive vocals of Neon Napalm. Mike's distinctive baritone has been heard around Northern California since the 1960's, when he was a founding member of the popular Charlatans. His guitar blends beautifully with the vibrant voice of Neon.
Twice as Good, featuring the Native American father and son team of Rich and Paul Steward, have been favorites at the Blue Wing since it opened in 2005.
Since its formation six years ago, the group has released three CDs and toured all over the country. Whether Paul is diving off the stage, doing the splits, or dancing his way through the audience, he'll have a big smile on his face as he's out to entertain as well as to create great music.
Originally from Houston, Texas, Curtis Lawson has been singing his brand of authentic down-home blues at all the top spots in the SF Bay Area since 1958. A master showman, Curtis has written over 300 songs, headlined many festivals and appeared on stage with all the greats of the blues genre.


Mike Wilhelm & his Bottle Rock Blues & Rhythm Band featuring Neon Napalm
Tune of the week: New Old Pawnshop Blues - Click to Listen
Visit Mike's Page - Free iTunes - MP3 Podcast - YouTube Video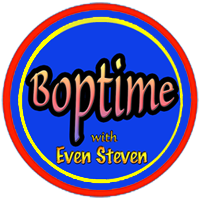 Boptime - Saturday Morning
6 AM East -- 3 AM Pacific -- 1000 UTC
Click: Listen On-Line for Even Steven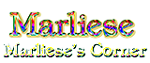 Music by MiKo
Tuesdays - 8 to 11 pm
Paper Mill Creek Saloon - Forest Knolls, CA - Free
Marliese's Corner - San Francisco Events


ASIFA-SF NEWSLETTER by Karl Cohen
Association International du Film d'Animation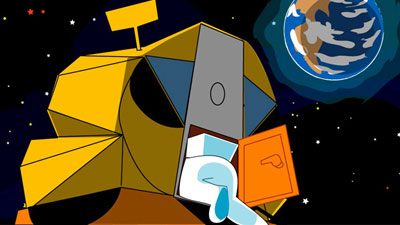 One Small Step
Via: Joe Sikoryak and Karl Cohen - Click Above Graphic to View Movie
On the occasion of the 40th Anniversary of the Apollo 11 moon landing, Joe Sikoryak (webmaster for ASIFA-SF) and his brother Steve Sikoryak (of ASIFA-EAST) have spent the last 2 months putting together their own tribute to the moon landing called…One Small Step. This film posits a behind-the-scenes look at what REALLY went on while the world waited breathlessly for Neil Armstrong to descend to the lunar surface. The first two minutes are posted on You Tube, but the complete film will premiere later this year as part of their series of shorts called &quote;Paradox Parkway.&quote; You can watch for future installments at their website www.sikotronic.com



Speaking in Tongues
Patchworks Films
The heated debate over bilingual education usually takes place in courtrooms, at academic conferences and in editorial missives. At its most vitriolic the &quote;English only&quote; camp skews toward xenophobia and racism, while the opposition at times sounds utopian themes of American global economic resurgence with the aid of multilingual classrooms. Often neglected in this discourse is the firsthand experience of students, an oversight that veteran documentarians Marcia Jarmel and Ken Schneider beautifully rectify with their latest effort.
Closely following four very different local public-schoolers through an academic year, they draw on subtle nuances of the kids' stories to illustrate the complex shades and permutations of bilingual schooling. Two children are placed in immersion programs to retain their native tongues while learning English, and the other two are in the reverse situation. Their parents list both familiar and surprising reasons for enrolling their children, but each remains a strong proponent of the programs despite criticism from extended family, friends and a loud chorus of English-only activists. Even while dismissing common barbs, the families must confront unique challenges both humorous and serious.
With San Francisco becoming the first city to mandate access to bilingual opportunities for all public schoolchildren, this thought-provoking documentary could hardly be timelier.
—Ilya Tovbis, San Francisco International Film Festival
UPCOMING SCREENINGS
Seattle - September 20, 2009: Northwest Film Forum
Portland - Fall 2009
Chicago - Fall 2009
United Nations Association Film Festival - Fall 2009
CONFERENCES
Two-Way CABE (July 2009)
National Network for Early Language Learning (July 2009)
American Council on the Teaching of Foreign Languages (November 2009)
FESTIVALS
San Francisco International Film Festival
Temescal Street Cinema
[Continue Reading At Patchworks Films]:
http://www.patchworksfilms.net/coming_soon.html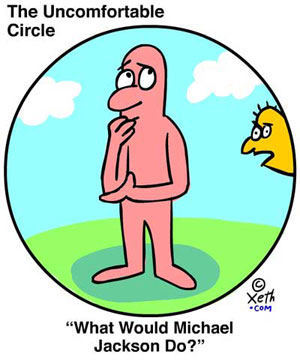 The Uncomfortable Circle by Xeth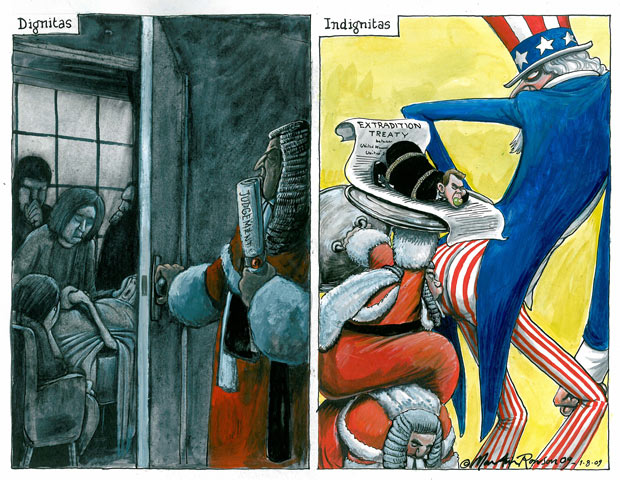 Martin Rowson
Colonommunists:
Remembering TODAY August 6, 2001
BEN-VENISTE: Isn't it a fact, Dr. Rice, that the August 6 PDB [36 DAYS BEFORE 9/11 MASS MURDERS] warned against possible attacks in this country? And I ask you whether you recall the title of that PDB?
RICE: I believe the title was, "Bin Laden Determined to Attack Inside the United States [using planes]."

Martin Rowson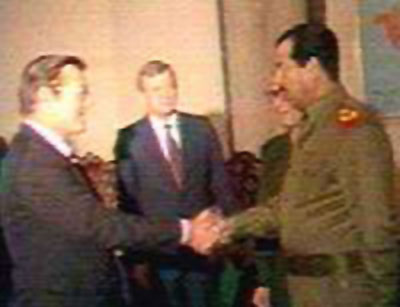 Lies, Lies, Lies
by the same folks who tried to destroy YOUR economy &
Before You Get Angry, Read the Disclaimer, Please.
Fraud Traced to the White House
How California's energy scam
was inextricably linked to a war for oil scheme
by Katherine Yurica
http://www.yuricareport.com/PoliticalAnalysis/FraudinWhiteHouse.htm
Apple Keyboards Vulnerable to Firmware Hack
posted by Thom Holwerda on Sat 1st Aug 2009 18:22 UTC
via: http://xlr8yourmac.com/
"Apple needs to patch this problem ASAP. It is completely remotely exploitable, and almost impossible to remove, especially if you don't know it is there," SemiAccurate writes, "This huge hole that Apple has in it's hardware turns any remote exploit, Apple is full of them, into a huge security problem." - [Read Article] - (...and while you're at it Apple, fix the USB Modem software You broke !)
Taboo news and corporate media
by Peter Phillips, Sunday, 02 August 2009
The corporate media in the United States are ignoring valid news stories, based on university quality research. It appears that certain topics are simply forbidden inside the mainstream corporate media today. To openly cover these news stories would stir up questions regarding "inconvenient truths" that many in the US power structure want to avoid.
For example, current research indicates that public schools in the United States are more segregated today than they have been in more than four decades.
According to a new Civil Rights report, published at the University of California, Los Angeles, schools in the US are 44 percent non-white, and minorities are rapidly emerging as the majority of public school students in the US.
Latinos and blacks, the two largest minority groups, attend schools more segregated today than during the civil rights movement 40 years ago. Millions of non-white students are locked into "dropout factory" high schools, where huge percentages do not graduate.
The most severe segregation in public schools occurs in the Western states, including California – not in the South, as many people believe.
Most non-white schools are segregated by poverty as well as race. Schools in low-income communities remain highly unequal in terms of funding, qualified teachers, and curriculum.
Other taboo stories include civilian death rates in Iraq and questions on 9/11.
Researchers from Johns Hopkins University and a professional survey company in Great Britain, Opinion Research Business (ORB) report that the United States is directly responsible for over one million Iraqi deaths since our invasion six and half years ago.
In a January 2008 report, ORB reported that, "survey work confirms our earlier estimate that over 1,000,000 Iraqi citizens have died as a result of the conflict which started in 2003 … We now estimate that the death toll between March 2003 and August 2007 is likely to have been of the order of 1,033,000."
A 2006 Johns Hopkins study confirmed that US aerial bombing in civilian neighborhoods caused over a third of these deaths and that over half the deaths are directly attributable to US forces. Iraqi civilian death levels in the summer of 2009 likely now exceed 1.2 million.
Former Brigham Young University physics professor Dr. Steven E. Jones and some 700 scientific professionals in the fields of architecture, engineering and physics have now concluded that the official explanation for the collapse of the World Trade Center (WTC) buildings is implausible according to laws of physics.
Especially troubling is the collapse of WTC 7, a 47-story building that was not hit by planes, yet dropped in its own "footprint" in 6.6 seconds in the same manner as a controlled demolition.
To support this theory, Jones and eight other scientists conducted chemical research on the dust from the World Trade centers. Their research results were published in a peer-reviewed scientific journal Open Chemical Physics Journal, Volume 2, 2009.
The authors write, "We have discovered distinctive red/gray chips in all the samples. The properties of these chips were analyzed using optical microscopy, scanning electron microscopy (SEM), X-ray energy dispersive spectroscopy (XEDS), and differential scanning calorimetry (DSC). The red portion of these chips is found to be an unreacted thermitic material and highly energetic."
Thermite is a pyrotechnic composition of a metal powder and a metal oxide, which produces an aluminothermic reaction known as a thermite reaction and is used in controlled demolitions of buildings.
Each of these taboo news stories is based on solid scholarly research. These stories represent the failure of the corporate media in the US to keep the American people democratically informed on important issues. This lack of coverage of critical and potentially political news stories is what many thousands of people in the US are now calling a Truth Emergency.
Political activists at all levels must support full news transparency as an important component of building a non-exploitative world based on democracy, truthfulness, and human rights.
Article Source: http://lakeconews.com/content/view/9755/770/
Peter Phillips is Professor Sociology at Sonoma State University,
President of Media Freedom Foundation:
http://www.mediafreedominternational.org/
and the former director of Project Censored:
http://www.projectcensored.org/.
Daily non-corporate independent news is now online at:
http://mediafreedom.pnn.com/13160-validated-independent-news.
The BRUSSELS GRIFFON SERIES
by John Flores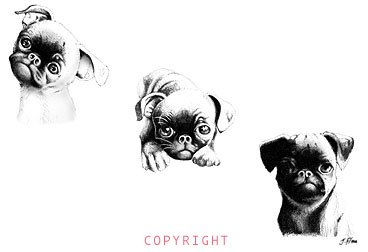 http://www.johnfloresgraphics.com/preciousOnes.html
Aerosmith's Steven Tyler falls off stage at Sturgis SD Rally
Congratulations Diane and Ron
Diane DiPrima will be given the oath of office for Poet Laureate on Sunday August 9th 3435 Ceasar Chavez in SF from 2-5 by Ron Turner, snacks and light refreshments served. Ron got a phone call from the Bay Guardian and won the Best Local Publisher Award ... go Last Gasp ! ...via Marliese's Corner & ~@~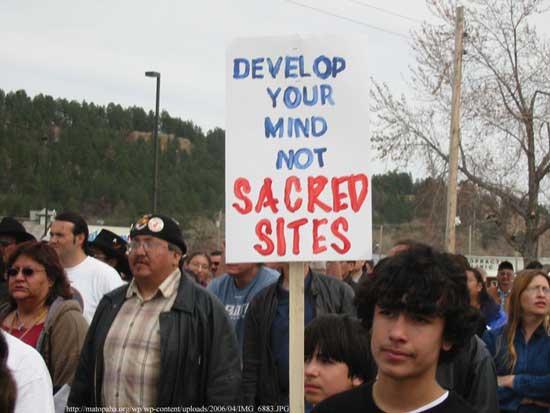 Develop your mind, not Sacred Sites
"In an 1868 treaty, drafted at Fort Laramie in Sioux country, the United States established the Black Hills as part of the Great Sioux Reservation, set aside for exclusive use by the Sioux people. However, after the discovery of gold there in 1874, the United States confiscated the land in 1877. To this day, ownership of the Black Hills remains the subject of a legal dispute between the U.S. government and the Sioux."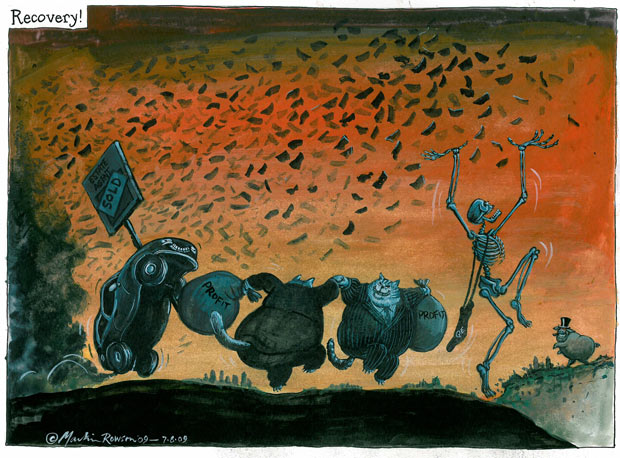 Martin Rowson
Peeing in the shower: the rules
Don't start until the water has – and never do it at a friend's
by Lucy Mangan
The Guardian, Thursday 6 August 2009
New television advertisements in Brazil are encouraging people to pee in the shower as a way of conserving water. Our own nation, you may remember, stood divided on the issue a few years ago during Big Brother 3 when Alex was appalled by Jonny's unwillingness to make a distinction between loo and shower basin. The new campaign, however, undoubtedly marks a new stage – or high water mark, if you will – in the world's development, and with new mores comes new etiquette. Remember, you may be weeing in the shower, but there's no need to be rude.
• Don't start until the water has. The water not only provides a cloaking effect, it also avoids lingering contact between the non-lavatory bowl porcelain and your urine. The idea is that it is whisked away down the plughole almost instantly, thus minimising breaches of basic hygiene and allowing maintenance of the pretence, even unto yourself, that you have not just peed in the shower.
• For similar reasons, it also behoves the micturator to do his/her business right at the beginning of his/her ablutions, thus providing a full rinse cycle.
• Don't do it in a friend's shower. Nothing ruins a friendship quicker than inappropriate urination. Keep it for post-pub antics in shop doorways where it belongs.
• Don't do it in public showers – for the obvious reasons, but also because public showers very often involve wooden slat arrangements and we are talking about an activity that should only be undertaken on very, very non-porous areas indeed.
• Don't get carried away. You may, if you choose, pee in the shower. But don't wash in the toilet, and never, ever poo in the bath.

Factoid:
A factoid is a spurious—unverified, incorrect, or fabricated—statement formed and asserted as a fact, but with no veracity. The word appears in the Oxford English Dictionary as "something which becomes accepted as fact, although it may not be true." However, the word can sometimes mean, instead, an insignificant but true piece of information.
Factoid was coined by Norman Mailer in his 1973 biography of Marilyn Monroe. Mailer described a factoid as "facts which have no existence before appearing in a magazine or newspaper", and created the word by combining the word fact and the ending -oid to mean "like a fact". The Washington Times described Mailer's new word as referring to "something that looks like a fact, could be a fact, but in fact is not a fact".
Factoids may give rise to, or arise from, common misconceptions and urban legends. - From Wikipedia, the free encyclopedia
Remnant of Paradise: The Dahbud Chronicles
300908.09
[The debate continues on preservation of human species and if this experiment worked, information relating to Earth's future should start appearing on human Web sites one thousand years ago.]
Greetings Children of the Creator,
We are here to help and need a combined effort in order to make this work.
You have been conditioned, without your permission or knowledge, to accept certain facts which are not true and correcting these 'things' must be taken slow; starting with something that is common within all peoples.
In what is sometimes called, "Old Testament" (a book/scroll accepted by Jews, Muslims, & Christians) it speaks of "Sons of God and cohabitation with daughters of man;" which translates in today's terms as: Aliens (Sons of God) from Outer Space (Heaven) had relations with earth women (Daughters of Man) and violated a Prime Directive by introducing alien DNA into an evolving species.' A similar story appears in most myths and religions on Earth.
There were rules relating to what would happen to a planet if their people chose the 'wrong path' [Destruction of species], but there were no rules relating to Alien gene mixing and the Prime Directive case fell apart because it was determined an accident. The jury is still out.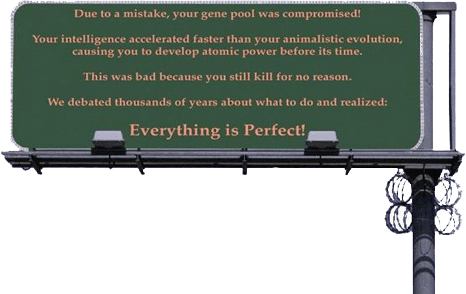 Factoidz #1
There are those who would have your species destroyed and there are those who would like to preserve your species.
Those desiring to preserve your species have established temporary free choice, but time is running out and ultimately you are the ones who will decide your future, on this planet.
Factoidz #2
Greys are not extraterrestrials, they are YOU from the future, who were overcome by pollution created during the 20th Century. This will be realized when String theory is accepted and when 0.9=1.0 has been resolved and placed in a subroutine. #6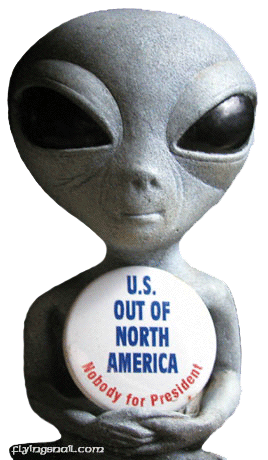 DMCA Leaves Babies On Cold Floor To Die
Arland Sphincter says: DMCA not representative of America
The key moment occurred when a young woman named Hali Burton appeared in front of a congressional committee. She told the committee,
"I saw the DMCA come into the hospital with guns, and go into the room where 15 babies were in incubators listening to music. They took the babies out of the incubators, took the incubators and left the babies on the cold floor to die."
Too bad it never happened. The babies in the incubator story is a classic example of how easy it is for the public and legislators to be mislead during moments of high tension. It's also a vivid example of how the media can be manipulated if we do not keep our guards up. Article Source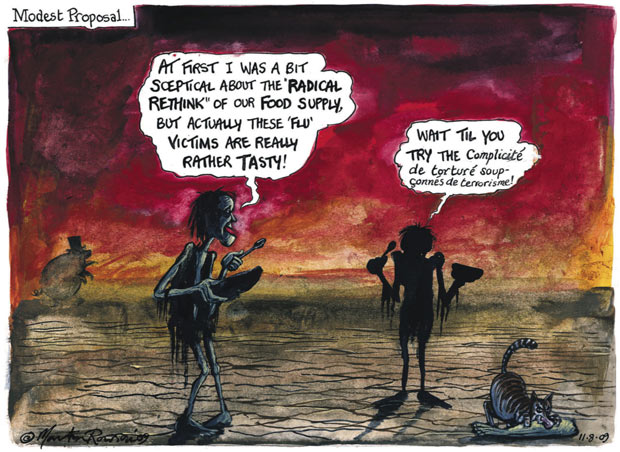 Martin Rowson - Supermarket offers & waste targeted in goverment's food strategy

9/11 Mind Swell
Scientific evidence refutes the official story
[Dahbud says, "Republicans & Democrats Allow Selective Terrorism Against U.S. Military"]
by Joel S. Hirschhorn
Global Research, August 11, 2009
via Prez usa-exile, Keith Lampe
As we approach the eighth anniversary of 9/11 consider this paradox. In the post 9-11 years the scientific evidence for disbelieving the official government story has mounted incredibly. And the number of highly respected and credentialed professionals challenging the official story has similarly expanded.
Yet, to the considerable disappointment of the international 9/11 truth movement, the objective fact is that there are no widespread, loud demands for a new government-backed 9/11 investigation. The 9/11 truth movement is the epitome of a marginalized movement, one that never goes away despite not achieving truly meaningful results, which in this case means replacing official lies with official truth. What has gone wrong?
Akin to the definition of insanity, the hallmark of entrenched but marginalized movements is that they continue to pursue exactly the same strategy and tactics that have failed to produce solid results. They indulge themselves with self-delusion, defensive thinking and acting as if the world at large must surely and finally wake up, see the light and embrace the Truth. Years and, potentially, decades go by, but this quixotic status quo remains embedded, as if set in intellectual concrete. There is no brain tumor to blame. Nor any mass hypnosis of true believers to prove. There is just monumental disinterest among the dominant culture, political establishment and the broad public that is far more engaged with other issues, problems and movements.
The 9/11 truth movement, at best, gets meager public attention when it is derided and insulted, used as an example of persistent conspiratorial insanity.
Make no mistake; I concluded a few years back, after using my professional engineering and materials science background to study the evidence, that the official government story is a lie. As a former full professor of engineering, I firmly believe that elements of the US government were involved with contributing to (not just allowing) the 9/11 tragedy, but that does not necessarily eliminate the role of those terrorists publicly blamed for the events. Science, logic, evidence and critical thinking told me this.
Who should we blame for the failure of the 9/11 truth movement to fix the historical record and, better yet, identify those in the government who turned 9/11 into an excuse for going to war, getting them indicted, prosecuted, and punished for their murderous acts?
It is too easy to blame the mainstream media and political establishment for refusing to demand and pursue a truly comprehensive and credible independent scientific and engineering investigation. President Obama with his tenacious belief in looking forward, not backward, exemplifies a national mindset to avoid the painful search for truth and justice that could produce still more public disillusionment with government and feed the belief that American democracy is weak at best, and delusional at worst.
Marginalized movements always face competition for public attention. There are always countless national issues and problems that feed new movements and distract the public. There have been many since 9/11, not the least of which was the last presidential campaign and then the painful economic recession, and now the right wing attacks on health care reform. The 9/11 truth movement illustrates a total failure to compete successfully with other events and movements.
This can be explained in several ways. The 9/11 movement has not been able to articulate enough benefits to the public from disbelieving the official government story and pursuing a new investigation. What might ordinary Americans gain? Would proof-positive of government involvement make them feel better, more secure, and more patriotic? Apparently not. In fact, just the opposite. By its very nature, the 9/11 issue threatens many things by discovering the truth: still less confidence in the US political system, government and public officials. Still more reason to ponder the incredible loss of life and national wealth in pursuing the Iraq war. In other words, revealing 9/11 truth offers the specter of a huge national bummer. Conversely, it would show the world that American democracy has integrity.
The second explanation for failure is that the truth movement itself is greatly to blame. It has been filled with nerdish, ego-centric and self-serving activists (often most interested in pushing their pet theory) unable to pursue strategies designed to face and overcome ugly, challenging realities. The truth movement became a cottage industry providing income and meaning for many individuals and groups feeding the committed with endless websites, public talks, videos, books and paraphernalia. They habitually preach to the choir. Applause substitutes for solid results. In particular, it embraces the simplistic (and obviously ineffective) belief that by revealing technical, scientific and engineering facts and evidence the public and political establishment would be compelled to see the light. Darkness has prevailed.
Proof of this are the views expressed days ago on the truth movement by Ben Cohen on the Huffington Post: "I have done some research on the topic, but stopped fairly quickly into when it dawned on me that: 1. Any alternative to the official account of what happened is so absurd it simply cannot be true. 2. No reputable scientific journal has ever taken any of the 'science' of the conspiracy seriously. 3. The evidence supporting the official story is overwhelming, whereas the 9/11 Truthers have yet to produce a shred of concrete evidence that members of the U.S. government planned the attacks in New York and Washington ." Similarly, in the London Times James Bone recently said a "gruesome assortment of conspiracy theorists insists that the attacks on the US of September 11, 2001 were an inside job. It is easy to mock this deluded gang of ageing hippies, anarchists and anti-Semites." Truthers continue to face a very steep uphill battle.
A common lie about the truth movement is that there have been no credible scientific articles in peer reviewed journals supporting it. But those opposing the truth movement will and do find ways to attack whatever scientific evidence is produced and published. It takes more than good science and facts for the movement to succeed.
Besides the movement having too many genuine crackpots (possibly trying to subvert it), a larger problem is what has been missing from it: effective political strategies. Besides pushing scientific results and more credible supporters, it did nothing successful to make a new 9/11 investigation a visible issue in the last presidential campaign. It did nothing effective to put pressure on a new, Democrat controlled congress to consider legislation providing the authorization and funding for a new, credible investigation. It seems that people who want to blame the government are often unable to also see the political path forward that requires the government to fund a new investigation.
To its credit, Architects and Engineers for 9/11 Truth does have a petition aimed at Congress, demanding a new investigation, but has fewer than 5,000 signers. The petition effort in New York City to get a new investigation is commendable, with just under 75,000 signers, but national action is needed. Pragmatically, both efforts are unimpressive compared to other campaigns seeking political action. To get both media attention and political support the movement needs a hundred times more documented supporters, willing to do a lot more than sign a petition.
The tenth anniversary of 9/11 will come fast. The opportunity is making 9/11 an issue in the 2012 presidential campaign. The least delusional and defensive in the truth movement should think deeply and seriously on what needs to change to accomplish the prime goal: having an official investigation that compels most people and history to accept the truth, no matter how painful it is, including the possibility that it finds no compelling evidence for government involvement.
Contact Joel S. Hirschhorn through www.delusionaldemocracy.com/
Source: http://www.globalresearch.ca/index.php?context=va&aid=14724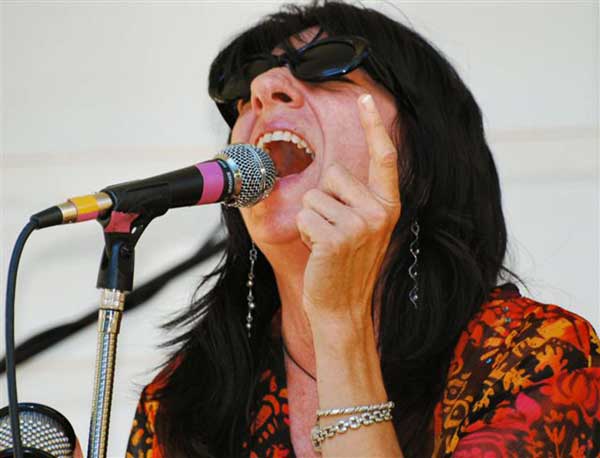 CyberSoulMan: The third Annual Blue Wing Blues Festival
Part One by T. Watts
Monday, 10 August 2009
Lake County News
UPPER LAKE – About midway through the set of the Bottle Rock Blues & Rhythm Band's set, vocalist Neon Napalm asked the crowd to join her in a moment of meditative Zen; a quick moment of silent appreciation, not only for the artistic vision of Bernie and Lynne Butcher, but also for the good fortune of just being able to be blessed by the music, food and camaraderie we all experienced at the third annual Blue Wing Blues Festival.
It was certainly a unique moment, one that perhaps went past some of us in attendance, yet appreciated as well by audience members who realize that this burgeoning event is destined to cement and enhance the perception of the capabilities of what goes on in the County of Lake.
This year's festival kicked off on Wednesday, Aug. 5, in the picturesque garden courtyard between the Tallman Hotel and Blue Wing Café & Saloon.
Opening each night of the four-day festival was renowned country folk blues artist Barry "Big B" Brenner.
Mr. Brenner was born and raised on Chicago's South Side and is heavily steeped not only in the traditional blues that migrated to Chicago and became an urban style of its own, but also the regional styles that migrated to the big city, including Mississippi Delta, Texas Plains, Piney Woods, Piedmont Seaboard, Ragtime and Louisiana Swamp Bayou.
A virtuoso on six-string, 12-string and National Resonator, Brenner keeps four guitars on stage and intersperses them all throughout his set list which included selections from masters such as Tampa Red, Robert Johnson, Mississippi John Hurt, Leadbelly and so many others. A craftworthy and accomplished songwriter, Big B also performs original works.
Over the four nights, Brenner proved to be not only a great player, but accommodating and gracious to the attendees also. Often he inserts vocal histories and anecdotes into the performance, educating and entertaining. It was a welcome return to the Blue Wing for Brenner, who last played here at the original Blue Wing Festival back in 2007. More info on "Big B" Brenner can be obtained at www.bigbbrenner.com .
Lynne and Bernie Butcher, speaking separately yet of the same mind, concurred that the stark contrast between Barry Brenner's strictly acoustic roots-inflected sets and the electric blues ensembles of Mighty Mike Schermer, Chris Cain, Levi Lloyd, Twice As Good and Curtis Lawson made for a first class festival event.
One of the festival goers was also heard to remark that in the near future they're gonna have to block off Main Street in Upper Lake to contain the blues-loving throngs.
Closing the opening nights festivities was the Mighty Mike Schermer Band with special guest, Lara Price. Now some of you know of the resume of Mighty Mike. This is the guy whom Elvin Bishop says kicks his booty every night they play together.
For over 20 years Mighty Mike has solidly represented on guitar other heavyweights including Willie Dixon, Booker T., Bonnie Raitt, Maria Muldaur Howard Tate, The Gospel Hummingbirds and many, many others. He has a smokin' new CD entitled "Live Set" and he and the band reprised much of it Wednesday night
When Schermer, the fellowette and fellows hit the stage the first thing he inquired was, "got any blues lovers in the house?" They then launched into their arrangement of CC Rider and by the second number, "Jump, Rock & Wail," the dancers in attendance were up an moving.
Midway through the third number, Schermer had to come out of his jacket. It was gettin' hotter up there. Schermer and his very talented saxophonist Nancy Wright traded "touch the sky solos" throughout their set.
Mike Schermer is the author of the song "Big Sister's Radio," a poignant, autobiographical, intensely soulful rocker that was No. 1 on XM radio in 2006. When he played it Wednesday night, the CyberSoulMan went a little nuts and sang along a little too loudly. When he hit a wrong note and was looked at crazily by a nearby blues lover, he shut up and went back to reporting to you what went on.
What transpired next was the introduction of the dynamic Lara Price. The music press keep calling her up and coming but trust me, she's already here. With four CDs already released, Ms. Price also has four live projects she performs with – Lara Unplugged, Velvet Plum, The Lara Price Band and Lara Price & Yesterday's Band.
She came out singing "I'd Rather Drink Muddy Water" and followed it with a blues medley that included, I believe, "The Love You Left Behind." She and Mighty Mike then did a cover of Ike and Tina Turner's "It's Gonna Work Out Fine." It was a great and different arrangement of a wonderful song. In fact it was one of the first records, that the young CyberSoulBoy bought. Ever!
The Schermer Band closed their first set with an extended jam medley that kept the dance floor sizzlin'. The songs included "Honky Tonk," "Shotgun," "I Got You," "Knock On Wood," "Signed, Sealed and Delivered," "Pretty Woman," "Satisfaction," "Paint It Black," "You Really Got Me," "Shout," "Tequila," "Johnny B. Goode" and "Wipeout." The list goes on from there. I think they were out to hurt the dancers!
Stay tuned for part two, coming soon.
Keep prayin', keep thinkin' those kind thoughts.
T. Watts is a writer, radio host and music critic. Visit his Web site at www.teewatts.biz
Source: http://lakeconews.com/content/view/9864/764/
CyberSoulMan: The third Annual Blue Wing Blues Festival
Part Two by T. Watts
Sunday, 16 August 2009
Lake County News
During the annual Blue Wing Blues Festival earlier this month, the Mighty Mike Schermer Band put on a great performance filled with a number of songs, then returned to the stage after a brief intermission for a second set. After a short instrumental jam, Lara Price returned to the stage with a rollicking version of the Randy Newman penned, "You Can Leave Your Hat On."
Stretching out a little bit, Price then strapped on her guitar and gave the folks a tad of her musicianship. She modestly only considers herself a pianist but if you check out her recorded repertoire you will see that she plays drums as well.
Mighty Mike slipped in a little slide guitar work on the next number which was "Make Me An Angel." Those folks who attended the sets of Barry Brenner and the Bottle Rock Blues & Rhythm Band were thus treated to three different slide guitar stylists over the course of the festival. The third was Mike Wilhelm.
The Mighty Mike Schermer Band closed out their performance with "Got You On My Mind" and "Wondering Why You Had To Go."
Seemingly sadly, Schermer announced that he is relocating to Austin, Texas, to join the Marcia Ball Band. It seems sad for us here on the West Coast, but rest assured we have not seen the last of Mighty Mike Schermer.
It's actually a shrewd career move on his part. Plugging into the vibrant music scene in Austin is what a lot of players only dream of. Many musicians migrate there in search of fortune and fame. Being in Ms. Ball's band with her connections to the Crescent City scene as well, can only enhance Mighty Mike's already stellar career. Meanwhile, keep your eyes on Lara Price!
Thursday's musical paring was opener "Big B" Brenner followed by Chris Cain. This year the crowds at the Blue Wing Blues Festival seemed to increase in size each night that the festival continued. When I arrived Thursday night, "Big B" Brenner was hard at work pickin' out an instrumental called Trippin' Along from his first CD, Blues, Rags and Stomps.
Keeping steady time with his foot throughout his sets, Brenner consistently grooved in the styles of the old masters. This night he covered Muddy Waters, Blind Blake and Robert Johnson territory as well as his own. His set list varied each night and the crowd response was always strong.
Chris Cain and his band had just arrived back from a tour in Italy and came straight to Upper Lake for the Blue Wing Festival. I had never seen Chris Cain live but was aware of the accolades showered upon his showmanship and the authenticity of his records. All my musician friends who are into blues guitar marvel at his ability and technique testifying to the fact that he is the real deal.
When Cain band keyboard man Tony Stead came out and started setting up, I could see by his poker faced intensity and attention to detail that the band would be up to something. He was connected pedals and gizmos like a surgeon preparing for the operating room.
From the moment the Chris Cain band hit, it was obvious that they are a gifted unit capable of dazzling forays into the soundscape of the blues. Chris Cain's stage persona, I noticed is not wholly unlike that of a Jimi Hendrix in terms of his use of wry wit, the use of the artistic devices of double entendre and allegory in his between song commentary.
Their set list included "Tennessee Woman," a song penned by Fenton Robinson as well as the blues crossover hit made famous by Robert (Little Jr.) Parker, "Barefootin'." When Cain introduced a song that he called a "sad love long," it turned out to be titled, I believe, "Dirty, Dirty Cat," a very, if you will, low down blues. Waaay back in the alley! They rocked it out. The festival goers with the dancin' feet stood and testified accordingly. When the song ended, Cain remarked, "That was a tender little ballad. Wrote it at my house with a crayon!"
Rhythmically, the Chris Cain Band is anchored on bass by Dwayne Pate. The drummer is Taylor Eng. "Young" Taylor Eng as Chris Cain kept calling him. When I spoke with Eng after the show about his nickname, he admitted he is actually the oldest cat in the band!
The highlight of the band's time on stage was the articulate, authentic solos by Chris Cain and Tony Stead. One could hear the Albert King influence in Cain's note placement. His physical presence is very expressive. His energy, talent and heartfelt vocals are amazing.
Chris Cains master chops, interspersed with Tony Stead's dazzling keyboard was an amazing show. At times Stead's piano voiceings suggested Herbie Hancock. Cain and Stead steadily bridged the space between jazz and blues.
The Chris Cain band played steadily with authority for about an hour. Suddenly after all that high energy the set came to what might have been perceived as an abrupt end. Most of the band filed off stage. Chris Cain though lingered and shifted over to the keyboard throne. The crowd was cryin' for an encore. Cain gave us a plaintive blues piano w/vocal tune entitled "What's Gon' Become Of Me." It was a very effective end to what had to be a hard journey, straight from a week's dates in Italy to the Tallman Hotel's veranda stage.
On Friday following another fascinating set by Barry Brenner, Levi Lloyd and his fellows (The 501 Band), started their set in stages, gradually tuning, mic and monitor checking and if you listened hard enough, you heard the chord changes to "Willow Weep For Me."
Levi made a casual announcement, "We're just doing a little tuning while we get the sound system tight." The band then launched into a bluesy version of "Cantalope Island" followed by an extended cover of Jimmy Reed's "You Got Me Runnin'."
Just before blues diva Bettie Mae Fikes was introduced, 501 drummer Steve Guerrero remarked to Levi so that the crowd could hear, "Everything is based in the blues, right Levi?"
Then as if to get a witness to that truth, Levi introduced Ms. Fikes who regally graced the stage and greeted the audience.
"So glad to be back on the hill, though I haven't quite claimed Upper Lake. I came to have a good time. What about you?"
The crowd responded with an affirmative "yeaah" as Ms. Fikes wrapped her voice around "Hey, Hey, The Blues Is All Right." Playing to the crowd with a little help from a couple seated at a front row table, Bettie and the couple did a little mystery theater blues as Bettie sang, "Hey Lady, Your Husband Is Cheatin' On Us." The crowd loved it. Third in a row was "Down Home Blues."
After the third song Bettie interspersed a little monologue into her performance.
"I told Levi I want to go to church tonight. I've been strugglin' and strainin', on my way home, singin' gospel, human rights and the blues. Travelin' all over the world for freedom. Just don't seem to pay enough."
"'Cept here," chimed in Bernie Butcher from the back.
Next, Bettie Mae then wrenched all the wax out of "How Blue Can You Get." She inquired, "Now do you see why I don't have a husband? Traveling about, running through airports, I'm astonished at how people are caught up in themselves. Forty to 50 years in civil rights. I can't have no husband. Just give me a band that sounds like this."
Levi Lloyd and the 501s set a torrid, blues party pace all the way through the end of the first set and firmly promised to cook some more after a short intermission.
When the band returned to the stage Levi & the fellows opened with "Big Boss Man" as a tribute to Bernie Butcher. Levi sings that number for Bernie every time he appears at the Blue Wing and it's always a crowd pleaser.
Next up was sound man D. Wils who did an excellent joy manning the board for all the acts that appeared over the course of the festival. Many people don't know that he is a performer as well. He got the party people up and moving by first motivating the women in the house by declaring, "ladies in control." He than covered The Isley Brothers' "It's Your Thing" and James Brown's "I Feel Good." D had the dance floor packed throughout both numbers.
Bettie Mae Fikes came out again for a medley that included "Everyday I Have The Blues," "I Been Mistreated" and "Going Down Slow." The Lake County all-around-the-world blues diva killed them again. After the standing ovation, there was much autograph signing, picture taking and CD selling. Not bad for a Friday night in Upper Lake.
The Bottle Rock Blues & Rhythm Band followed Barry Brenner to the stage on Saturday night. The BRBRB though local, is fronted by the legendary Mike Wilhelm who is a peer of the late, great Jerry Garcia. He was playing his 1966 Gretsch guitar through a 1965 Fender Twin Reverb amp that he actually bought from Garcia. As has been reported before Wilhelm was Garcia's favorite guitarist.
Neon Napalm is the other lead vocalist in the group. After Wilhelm stunned the crowd with his "New Old Pawnshop Blues," Neon tore up "I'm Tore Down, I'm Gonna Move Up To The Country And Paint My Mailbox Blue."
Wilhelm then showed off his bandleader/arranger skill with a totally unique version of "Louie Louie." It was a combination of the original arrangement by Richard Berry & The Pharoahs as well as a hook or two from the Paul Revere & The Raiders version. Throw in the Wilhelm twist and the BRBRB has a great song.
The band also played "The Thrill Is Gone." "A song I made famous by B.B. King," quipped Wilhelm, kidding on the square. Wilhelm and Napalm did a fabulous duet of "House Of Blue Lights." Other songs they performed were "Sweet Home Chicago," "Stormy Monday" (which Neon wailed on) and Aretha's, "Chain, Chain, Chain." Great set!
Twice As Good closed the Blue Wing Blues Festival Saturday night and from the first note, it was instant dance floor fill. Perennial Blue Wing Favorite, young Paul Steward is out to capture the audience every time. He anchored a spirited set that included "T Bone Shuffle," "Goin' To Clarksdale," "Bad Case Of Love," "Don't Treat Me Right" and "Don't Make A Move Too Soon."
It is interesting to watch the progress of Twice As Good as Paul Steward becomes a better and better frontman for the group. The Saturday night set was heightened and augmented by the special guest appearance of the Legendary Curtis Lawson who has been singing the Blues in the San Francisco Bay Area since 1958.
Lawson has a resume longer than most living Bluesmen. Mr. Lawson brought along one of his guitarists Bert Cardone, who is a resident of Lake County. In an exclusive to the CyberSoulMan, Curtis Lawson revealed how impressed he was with Twice As Good. Though the only had one rehearsal, they were one take rehearsals in that when an idea was presented the band was able to play it back right away.
In an abbreviated set Curtis performed "Flip, Flop & Fly," "Shake, Rattle & Roll" and his self penned, "My Woman, My Girl, My Wife" which brought down the house. The song is autobiographical in nature and when Curtis introduced his wife to the audience he had an instant legion of new fans. Word is that Lake County will be seeing and hearing more of Mr. Lawson.
After Curtis Lawson left the stage Twice As Good performed several more songs including "Wang Dang Doodle,' "Going To Mississippi," "Sleepwalk" and closed with James Brown's "Give It Up Turn It Loose."
Twice As Good is sporting a funkier, even more danceable soon with the addition of Jahan Pride on bass and Julius Johns on drums. They continue to attract a lot of attention and are in it to win it. Can a record deal with new collaborations be far off?
Can't forget the food. Executive Chef Mark Linback whipped up a firestorm of succulent cuisine that left even the pickiest gourmet satisfied. Man, they served lamb kabobs, prawn kabobs, blackened rock cod, barbecued chicken breast, fall off the bone barbecued ribs, portobello mushroom sandwiches, grilled quarter-pound hot dogs, beef brisket, garden burgers, grilled swordfish, fig wrapped cod and my memory, not to mention my notes, are starting to fail me here. In short, the Blue Wing staff was not jiving.
However, they couldn't have done it without the generous sponsorship of the following primarily local businesses: Brassfield Estate Vineyard, High Valley Vineyards, Moore Family Wines, Shannon Ridge Vineyards & Winery, Six Sigma Ranch & Vineyards, KNTI 99.5 FM, KXBX 98.3, Allora DaCar Productions, Blues Express Records, Jonas Heating & Cooling, Lake Event Design, MAX Design Studio, ReMax Realty, Strong Financial Network, UCC Rentals, Vintage Antiques and Windrem Law Firm.
Sound, Lighting and extra funk by D. Wills. See you all back next year!
Keep prayin', keep thinkin' those kind thoughts.


Benrik Pitch: '24' Clinton special
"24" CLINTON SPECIAL: A dramatic reconstruction of Bill Clinton's rescue mission to North Korea, but spiced up for the modern television audience with special forces involvement, torture and violence.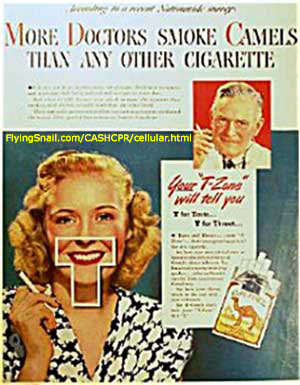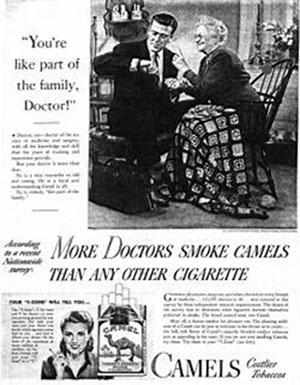 YouTube: Curtis Mayfield - Pusherman
'Evil and Orwellian'
America's right turns its fire on NHS
• Datablog: How does the NHS compare to US healthcare?
by Andrew Clark in New York
guardian.co.uk
The National Health Service has become the butt of increasingly outlandish political attacks in the US as Republicans and conservative campaigners rail against Britain's "socialist" system as part of a tussle to defeat Barack Obama's proposals for broader government involvement in healthcare.
Top-ranking Republicans have joined bloggers and well-funded free market organisations in scorning the NHS for its waiting lists and for "rationing" the availability of expensive treatments.
As myths and half-truths circulate, British diplomats in the US are treading a delicate line in correcting falsehoods while trying to stay out of a vicious domestic dogfight over the future of American health policy.
Slickly produced television advertisements trumpet the alleged failures of the NHS's 61-year tradition of tax-funded healthcare. To the dismay of British healthcare professionals, US critics have accused the service of putting an "Orwellian" financial cap on the value on human life, of allowing elderly people to die untreated and, in one case, for driving a despairing dental patient to mend his teeth with superglue.
Having seen his approval ratings drop, Obama is seeking to counter this conservative onslaught by taking his message to the public, with a "town hall" meeting today at a school in New Hampshire.
Last week, the most senior Republican on the Senate finance committee, Chuck Grassley, took NHS-baiting to a newly emotive level by claiming that his ailing Democratic colleague, Edward Kennedy, would be left to die untreated from a brain tumour in Britain on the grounds that he would be considered too old to deserve treatment.
"I don't know for sure," said Grassley. "But I've heard several senators say that Ted Kennedy with a brain tumour, being 77 years old as opposed to being 37 years old, if he were in England, would not be treated for his disease, because end of life – when you get to be 77, your life is considered less valuable under those systems."
The degree of misinformation is causing dismay in NHS circles. Andrew Dillon, chief executive of the National Institute for Health and Clinical Excellence (Nice), pointed out that it was utterly false that Kennedy would be left untreated in Britain: "It is neither true nor is it anything you could extrapolate from anything we've ever recommended to the NHS."
Others in the US have accused Obama of trying to set up "death panels" to decide who should live and who should die, along the lines of Nice, which determines the cost-effectiveness of NHS drugs.
One right-leaning group, Conservatives for Patients' Rights, lists horror stories about British care on its website. An email widely circulated among US voters, of uncertain origin, claims that anyone over 59 in Britain is ineligible for treatment for heart disease.
The British embassy in Washington is quietly trying to counter inaccuracies. A spokesman said: "We're keeping a close eye on things and where there's a factually wrong statement, we will take the opportunity to correct people in private. That said, we don't want to get involved in a domestic debate."
A $1.2m television advertising campaign bankrolled by the conservative Club for Growth displays images of the union flag and Big Ben while intoning a figure of $22,750. A voiceover says: "In England, government health officials have decided that's how much six months of life is worth. If a medical treatment costs more, you're out of luck."
The number is based on a ratio of £30,000 a year used by Nice in its assessment of whether drugs provide value for money. Dillon said this was one of many variables in determining cost-effectiveness of medicines. He said of his body's portrayal in the US: "It's very disappointing and it's not, obviously, the way in which Nice describes itself or the way in which we're perceived in the UK even among those who are disappointed or upset by our decisions."
On Rupert Murdoch's Fox News channel, the conservative commentator Sean Hannity recently alighted upon the case of Gordon Cook, a security manager from Merseyside, who used superglue to stick a loose crown into his gum because he was unable to find an NHS dentist. The cautionary tale, which was based on a Daily Mail report from 2006, prompted Hannity to warn his viewers: "If the Democrats have their way, get your superglue ready."
The broader tone of the US healthcare debate has become increasingly bitter. The former vice-presidential candidate Sarah Palin last week described president Obama's proposals as "evil", while the radio presenter Rush Limbaugh has compared a logo used for the White House's reform plans to a Nazi swastika. Hecklers have disrupted town hall meetings called to discuss the health reform plans.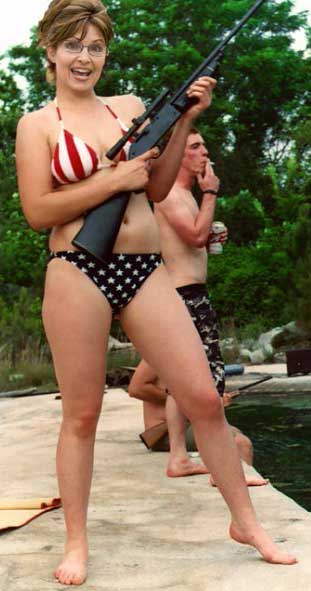 David Levinthal, a spokesman for the nonpartisan Centre for Responsive Politics, said the sheer scale of the issue, which will affect the entire trajectory of US medical care, was arousing passions: "It's no surprise you have factions from every political stripe attempting to influence the debate and some of those groups are certainly playing to the deepest fears of Americans. There's been a great deal of documented disinformation propagated throughout the country." Defenders of Britain's system point out that the UK spends less per head on healthcare but has a higher life expectancy than the US. The World Health Organisation ranks Britain's healthcare as 18th in the world, while the US is in 37th place. The British Medical Association said a majority of Britain's doctors have consistently supported public provision of healthcare. A spokeswoman said the association's 140,000 members were sceptical about the US approach to medicine: "Doctors and the public here are appalled that there are so many people on the US who don't have proper access to healthcare. It's something we would find very, very shocking."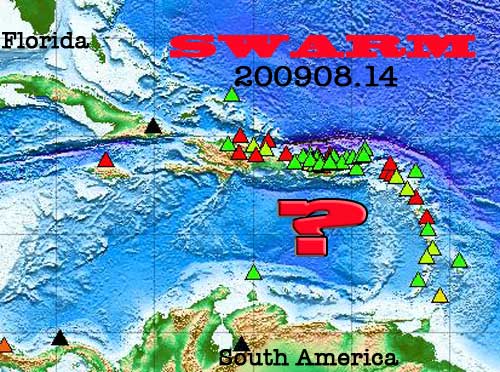 Puerto Rico Swarm?
3.3 2009/08/14 13:08:06 19.350 -65.727 61.2 PUERTO RICO REGION
3.4 2009/08/14 11:03:37 19.361 -65.733 69.9 PUERTO RICO REGION
3.8 2009/08/14 10:37:32 19.303 -65.722 93.0 PUERTO RICO REGION
4.7 2009/08/14 09:50:24 19.258 -65.723 46.9 PUERTO RICO REGION
3.9 2009/08/14 09:48:16 19.288 -65.716 93.4 PUERTO RICO REGION
3.2 2009/08/14 08:06:40 18.855 -65.757 141.0 PUERTO RICO REGION
3.2 2009/08/14 07:03:52 19.012 -65.744 121.3 PUERTO RICO REGION
3.0 2009/08/14 06:42:45 19.376 -65.780 82.3 PUERTO RICO REGION
3.2 2009/08/14 05:16:25 19.421 -65.691 12.8 PUERTO RICO REGION
2.9 2009/08/14 04:34:27 19.155 -65.850 42.7 PUERTO RICO REGION
3.4 2009/08/14 04:27:45 19.340 -65.689 66.0 PUERTO RICO REGION
3.4 2009/08/14 04:16:35 19.372 -65.712 57.9 PUERTO RICO REGION
2.7 2009/08/14 03:36:27 18.294 -67.428 83.8 MONA PASSAGE - P. R.
3.1 2009/08/14 02:30:57 19.213 -65.734 98.9 PUERTO RICO REGION
3.1 2009/08/14 02:10:22 19.426 -65.752 66.7 PUERTO RICO REGION
3.7 2009/08/14 01:01:32 19.314 -65.683 57.1 PUERTO RICO REGION
2.5 2009/08/14 00:55:17 18.902 -67.203 17.2 PUERTO RICO REGION
3.1 2009/08/13 22:37:26 19.148 -65.707 107.0 PUERTO RICO REGION
2.8 2009/08/13 20:38:45 19.313 -65.652 67.4 PUERTO RICO REGION
3.2 2009/08/13 19:05:40 19.477 -65.677 72.7 PUERTO RICO REGION
2.6 2009/08/13 18:55:13 19.311 -65.662 62.0 PUERTO RICO REGION
3.8 2009/08/13 18:31:52 19.224 -65.694 87.8 PUERTO RICO REGION
2.9 2009/08/13 17:48:27 19.521 -65.749 50.3 PUERTO RICO REGION
3.2 2009/08/13 17:40:53 19.160 -65.760 105.2 PUERTO RICO REGION
3.1 2009/08/13 16:54:30 19.317 -65.697 65.1 PUERTO RICO REGION
2.7 2009/08/13 16:25:10 18.343 -66.197 55.0 PUERTO RICO
2.6 2009/08/13 15:43:48 18.557 -65.850 84.7 PUERTO RICO REGION
3.0 2009/08/13 15:41:20 19.005 -65.706 108.5 PUERTO RICO REGION
3.2 2009/08/13 15:28:57 19.388 -65.711 10.0 PUERTO RICO REGION
3.5 2009/08/13 15:23:16 19.382 -65.725 86.1 PUERTO RICO REGION
3.0 2009/08/13 15:11:46 18.976 -65.734 112.1 PUERTO RICO REGION
3.2 2009/08/13 15:05:19 19.006 -64.750 6.0 VIRGIN ISLANDS REGION
3.2 2009/08/13 14:54:45 19.385 -65.738 71.0 PUERTO RICO REGION
4.7 2009/08/13 14:48:40 19.379 -65.702 10.0 PUERTO RICO REGION
2.7 2009/08/13 12:20:11 19.191 -66.474 14.1 PUERTO RICO REGION
USGS
Dick Calls Bush Limp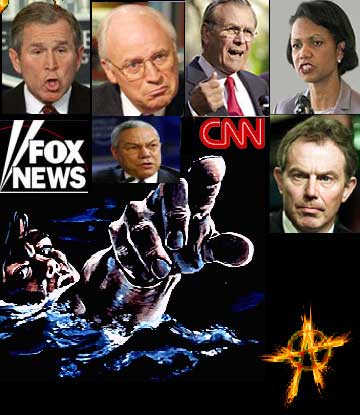 "In the second term, he felt Bush was moving away from him," said a participant:. "He said Bush was shackled by the public reaction and the criticism he took. Bush was more malleable to that. The implication was that Bush had gone soft on him, or rather Bush had hardened against Cheney's advice." - War Criminal Cheney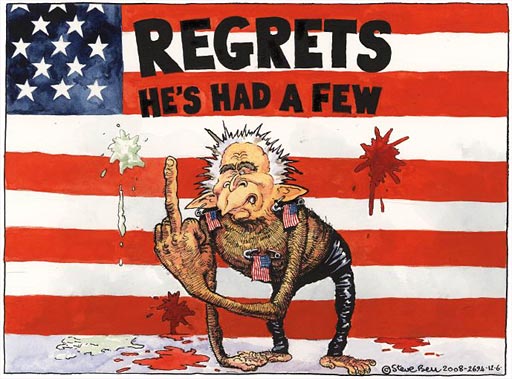 Steve Bell
(sigh) Fresh, Old Hippies For Sale (sigh)
Woodstock 'Sells Out' Peace & Love Gen. for Corporatism:



Did you know the Real Festival was held in
Bethel, New York - NOT Woodstock
...Still Feeling Groovy?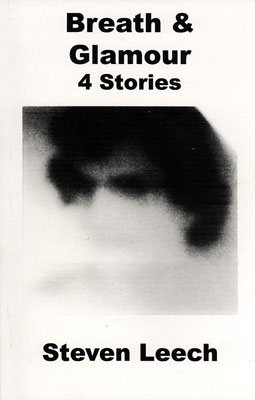 Breath & Glamour: 4 Stories by Steven Leech
Opening Story: Friend From Venus by C. Spangler
http://brokenturtlebooks.com/

Even Steven, Michael Ace, Maurice Sims - WVUD
Maurice'll be joining me on Boptime, September 12th. We're doing a special about Lem Winchester. We'll have a guest who is writing a book about Lem, and he's gonna bring some rare recordings. It should be very inerestin'.
Dylan Busted Walking in New Jersey
Bob Dylan picked up for walking in NJ - Rock legend treated like a complete unknown
ASSOCIATED PRESS via An email from Rainbow Puddle
Rock legend Bob Dylan was treated like a complete unknown by police in a New Jersey shore community when a resident called to report someone wandering around the neighborhood.
Dylan was in Long Branch, about a two-hour drive south of New York City, on July 23 as part of a tour with Willie Nelson and John Mellencamp that was to play at a baseball stadium.
A 24-year-old police officer apparently was unaware of who Dylan is and asked him for identification, Long Branch business administrator Howard Woolley said Friday.
"I don't think she was familiar with his entire body of work," Woolley said.
The incident began at 5 p.m. (2100 GMT) when a resident said a man was wandering around a low-income, predominantly minority neighborhood several blocks from the oceanfront looking at houses.
The police officer drove up to Dylan, who was wearing a blue jacket, and asked him his name. According to Woolley, the following exchange ensued:
"What is your name, sir?" the officer asked.
"Bob Dylan," Dylan said.
"OK, what are you doing here?" the officer asked.
"I'm on tour," the singer replied.
A second officer, also in his 20s, responded to assist the first officer. He, too, apparently was unfamiliar with Dylan, Woolley said.
The officers asked Dylan for identification. The singer of such classics as "Like a Rolling Stone" and "Blowin' in the Wind" said that he didn't have any ID with him, that he was just walking around looking at houses to pass some time before that night's show.
The officers asked Dylan, 68, to accompany them back to the Ocean Place Resort and Spa, where the performers were staying. Once there, tour staff vouched for Dylan.
The officers thanked him for his cooperation.
"He couldn't have been any nicer to them," Woolley added.
How did it feel? A Dylan publicist did not immediately return a telephone call seeking comment Friday.

90 % Of US Paper Money Contains Traces Of Cocaine
ScienceDaily (Aug. 17, 2009) — You probably have cocaine in your wallet, purse, or pocket. Sound unlikely or outrageous? Think again! In what researchers describe as the largest, most comprehensive analysis to date of cocaine contamination in banknotes, scientists are reporting that cocaine is present in up to 90 percent of paper money in the United States, particularly in large cities such as Baltimore, Boston, and Detroit. The scientists found traces of cocaine in 95 percent of the banknotes analyzed from Washington, D.C., alone. [Continue Reading At]:
http://www.sciencedaily.com/releases/2009/08/090816211843.htm
Are you an enema of the state?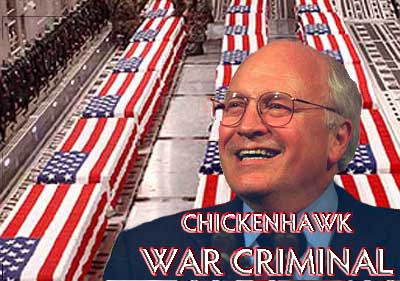 LIFE WITH BIG BROTHER
Why is National Guard recruiting for 'internment' cops?
Ad campaign seeks workers at 'civilian resettlement facility'
By Bob Unruh, WorldNetDaily
An ad campaign featured on a U.S. Army website seeking those who would be interested in being an "Internment/Resettlement" specialist is raising alarms across the country, generating concerns that
there is some truth in those theories about domestic detention camps, a roundup of dissidents and a crackdown on "threatening" conservatives.
Are you an enemy of the state? Get the bumper sticker that lets everyone know you have no apologies for being right!
The ads, at the GoArmy.com website as well as others including Monster.com, cite the need for:
Internment/Resettlement (I/R) Specialists in the Army are primarily responsible for day-to-day operations in a military confinement/correctional facility or detention/internment facility. I/R Specialists provide rehabilitative, health, welfare, and security to U.S. military prisoners within a confinement or correctional facility; conduct inspections; prepare written reports; and coordinate activities of prisoners/internees and staff personnel.
The campaign follows by only weeks a report from the U.S. Department of Homeland Security warning about "right-wing extremists" who could pose a danger to the country – including those who support third-party political candidates, oppose abortion and would prefer to have the U.S. immigration laws already on the books enforced. [Continue Reading At]:
http://www.wnd.com/index.php?fa=PAGE.view&pageId=106304
REMEMBER THIS PAGE?
U.S. CONCENTRATION CAMPS
FEMA AND THE REX 84 PROGRAM: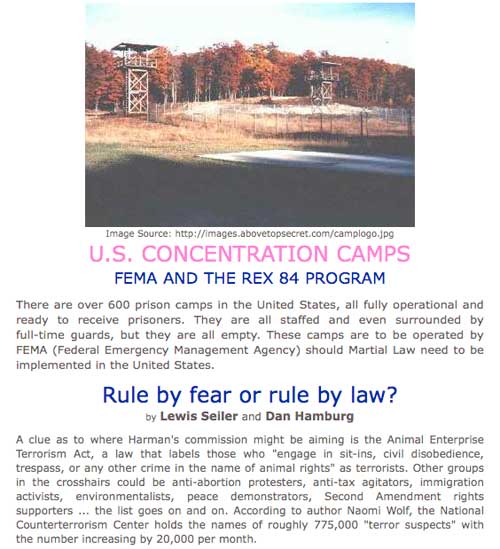 http://www.flyingsnail.com/Dahbud/femaconcentrationcamps.html
Did You Know YOU Are A "Potential Terrorist" If You:
* Oppose abortion
* Oppose same-sex marriage
* Oppose restrictions on firearms
* Oppose lax immigration laws
* Oppose the policies of President Obama regarding immigration, citizenship, and the expansion of social programs
* Oppose continuation of free trade agreements
* Are suspect of foreign regimes
* Fear Communist regimes
* Oppose a "one world" government
* Bemoan the decline of U.S. stature in the world
* Are upset with loss of U.S. manufacturing jobs to China and India, and more
* Support Tom Delay digging up Robert Novak as a "Dancing with the Stars" partner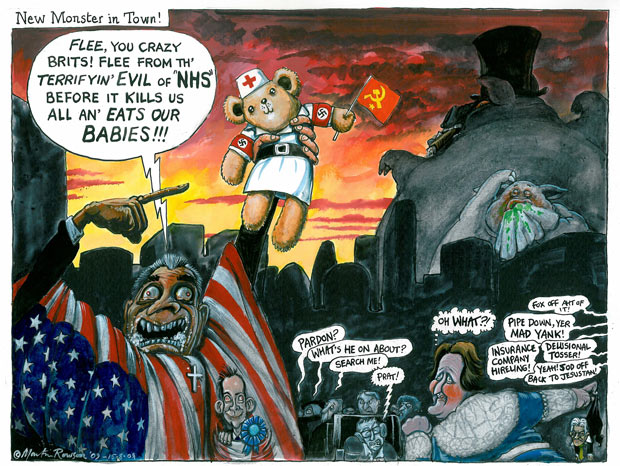 Martin Rowson - New Monster in Town - U.S. Healthcare Debate
BlueWolf: Assimilating our Anglo-Saxons
Written by James BlueWolf
Sunday, 16 August 2009
Lake County News
The unthinkable has happened in America. Joe the Plumber, that picture postcard image of a middle class, predominately Protestant, intensely patriotic Anglo-Saxon American – perceiving himself as moral, responsible, and even righteously destined by God to continue in the footprints of his ancestors as a Soldier for God and for the Nation (vigorously defending all its symbols, prejudices, myths and carryover madness) – is being forced to come to grips with the necessity of his own assimilation.
And boy does that scare him and piss him off!
He is faced with daily evidence that the world of his forefathers has passed. He is now represented by a black president, by a Latino female Supreme Court Justice, by 10 states with medical marijuana laws, by a rapidly changing climate conspiracy, by a depletion of natural resources and reduction in the American standard of living, by an economic refutation of laissez-faire capitalism and the collapse of corporate banking and finance, by a rejection of the American martial spirit and a turn toward revitalizing diplomacy, by the survival of Roe vs. Wade, by an increasing acceptance of gay, lesbian and transgender lifestyles and by a burgeoning legion of non-white immigrants bent on realizing the American Dream.
The American Dream has become his nightmare!
The white canvas on which the nation's portrait was painted has gained color over time, resulting in a hue that can never again be described as white. The generations of Anglo Americans who reveled in their supremacy, in their power, and in their control of the hurtling roller-coaster of technology and progress are now facing a period in which their values, ideals, and aspirations seem to be in the minority – and it is causing them to go slightly mad.
Witness the organized efforts of corporate America to capitalize on this loss of stature and control, encouraging conservatives to stymie the public discourse about health care and health insurance reform at town hall meetings.
Even in the Congress, conservatively fundamental white men are forming secret brotherhoods, adopting and encouraging tactics of intimidation and a distortion of facts in the best of the Third Reich Brown Shirt tradition. The Neocons of the last administration never revealed that most of their tactics for influencing public opinion were first engineered by Goebbels and his henchmen.
Now Republicans have embraced the program wholeheartedly. They seem to believe that just because they can say it publicly and loudly--no matter how far-fetched, how distorted, how fanciful the words are – the untruths are justified and the ends justify the means.
Is that Carl Rove clapping? They are like children imagining that the monsters under their beds have become real. They have co-opted the hysteria of the 1960 – once directed at communists – to stir each other up and convince themselves that this is about freedom and responsibility and not about their loss of control.
Like a child who has been playing with toys by himself, and who is suddenly asked to share and give up control, they prefer to throw a tantrum and break the toys rather than share. Perhaps they are too dense to realize that the tactics being employed by the Republican Party and corporate giants resembles a conspiracy to move the country toward revolution, insurrection, and rebellion. Talk individually to the legions that adhere to the Limbaugh Litany and you hear those words again and again.
They did it to themselves. They encouraged the discussions of how morally superior the American promise was, how anyone could benefit and how all were eligible. They could have spoken with their real voice – that America, founded by whites for whites, didn't really mean it when they said "melting pot." In their hearts they never believed it. It was a useful tool to enhance their moral feelings of superiority and racial supremacy, but they never dreamed it might become a reality in their time.
The core of white America is losing its control and is being forced to assimilate into a society full of values and perceptions utterly at odds and foreign to its long-established world view and self-esteem. They are victims of their own propaganda; the myth-becoming-real that America represents a land of new beginnings, welcoming all-comers; a new haven for all the world. That kind of multi-generational open-arms policy during the previous century achieved its purpose but resulted in the inevitable consequences of unpredictable, uncontrollable change.
Yes, the American Dream is moving toward being realized in the countless bloodlines of immigrating peoples; coming here – just as Anglo founding fathers did – to share in a promise of freedom and equality (seldom realized), but always at the forefront of the conversation. Their sheer numbers and the technological changes in communications and awareness have changed the equation.
White America is being forced to follow in the footsteps of the Native Americans they themselves dispossessed; confronting alien attitudes, values, social organization, political policies, even language.
How far will their madness go? For the most part, the majority will respond with restraint – waiting for an opportunity to work within the system for change. But there is a fairly significant fringe being surreptitiously called upon by a few conservative media pundits to heed a covert call intended to stoke desperation and drive them to become a self-proclaimed martyr for traditional America.
Those who know the history of Native peoples in California remember how it was the media, using specific words – much like the words being used today to describe our president and his policies – to enable and encourage the monsters responsible for the most horrific and immoral treatment of human beings possible.
Those words were effective in desensitizing the populace just enough that normal mainstream settlers averted their eyes and allowed a holocaust that normally would have offended their morality, integrity and honor.
Given the American proclivity (even outright glorification) to violence (when adequately rationalized), I fully expect to see this fear and anger at losing their grip on the national reins, resulting in a loss of individual power and racial status, take more overtly racial overtones, and move them further and further toward the fringe belief that only violence, individual or organized, will "save our America."
Though they perceive the barn burning, the horses have all bolted and there isn't enough water in the world to put out the fire that is consuming the Anglo Saxon vision of what the United States was, is, and should be.
It is up to their fellow Anglo compatriots to confront them and help them understand that the genie is out of the bottle and will not be put back. As native peoples are told daily – get over it and move on.
I fear they'll want to sink the ship rather than row together toward some beautiful, albeit unknown, shore.
James BlueWolf is a poet and author. He lives in Nice [California].


Steve Bell - Tough times in Toadsuck, Nebraska - U.S. Healthcare vs. NHS
Twitter used as botnet command-and-control hub
by Angela Moscaritolo
After Twitter was itself recently crippled by a cyberattack, new evidence indicates the microblogging site has been used as the key part of an information-stealing botnet operation, said Jose Nazario, manager of security research at Arbor Networks.
Nazario on Thursday discovered a Twitter account that was being used as a command-and-control hub to issue instructions to infected computers that are part of a botnet. Tweets coming from the malicious account, called "upd4t3," were encoded and looked like a random combination of letters and numbers. But the tweets were actually being used to issue new instructions to bots.
The account since has been suspended. [Continue Reading At]:
http://www.scmagazineus.com/twitter-used-as-botnet-command-and-control-hub/article/146488/
For Earth Below - Please View
Robin Trower with vocal by James Dewar
All depression to end by 2025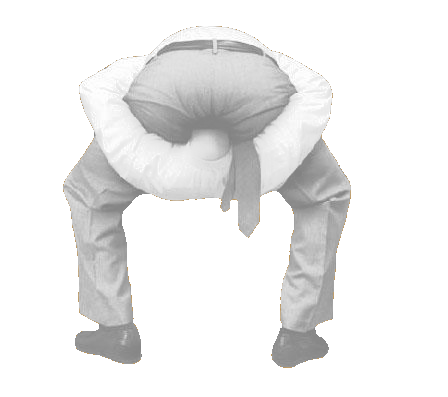 Entire nation to be completely stoned, complacent, impotent "real soon now"
By Mark Morford,
SF Gate Columnist, Wednesday, August 19, 2009
Hey, want a fun thing to do when you're just sittin' 'round the zeitgeist, waiting for a bolt of enlightenment or maybe just the apocalypse to rain down destruction and locusts and Godspit on your sinful little head? Something to do whilst you're nakedly sipping some fine sake and wondering when the melting icecaps will raise the oceans sufficiently that you can start taking a boat to work?
Extrapolate. That's what you can do. Draw it out. Take it to its natural conclusion. Grab hold of a juicy piece of ripe, low-hanging news and lick it and stroke it and promise to make it breakfast, and let it coo and whimper and whisper its wicked secrets in your hungry little id. Hey, it beats fornication. Oh wait, no it doesn't. Never mind.
Here's a good piece to start you off: Did you know that the use of prescription antidepressants in America has literally doubled in a mere 10 years? It's true.
From about '96 to '05, they say the number of your fellow patriots taking behavioral meds jumped from 13 million to a whopping 27 million, which is fully 10 percent of the American population, not including babies and cats and the Duggars. And that's only through '05. The actual number is probably far closer to 15 or even 20 percent by now.
Are you amazed? The slightest bit surprised? Taken aback? Of course you're not.
This is where you do it. This is where you get to load up your satire gun, fire up your dour prognosticator and crank your extrapolator to full power, and draw some nifty, if dubious, conclusions.
Because, do you know what this means? It means that, very soon now, maybe three, four or 30 years hence, just about every American and most of the planet, too, will be on some sort of narcotic, behavioral med, modifier, zinger or zapper or calmer or leveler designed to mollify or numb or dry up all your saliva, give you some really weird dreams and make you never want to have sex. It's not all that tough to imagine, really.
But why stop there? Extrapolate a bit further. Because if you look at it just right, this also means all depression and unhappiness will soon be coming to an end. Isn't that great? No more depression! At last! No more war. No more road rage. No more gangs. No more screaming at the dog or yelling at your spouse about the general lack of oral sex in your morning routine. Imagine.
Not quite convinced? Fine. Let us dissect. Let us perform a dangerous feat of only semi-drunken math to verify it all and keep your extrapolator well lubed and pumping hard. Ready?
Let's see: 13 million in 10 years translates into a little more than one million new antidepressant users every year, correct? That breaks down to about 90,000 per month, or 3,000 new users every 24 hours, which is about 125 every hour, or roughly two Americans jumping on the antidepressant train every single minute, 24 hours a day, every day of the week, nonstop forever and ever until we all die happy and narcotized and free. Praise Jesus.
But wait, that's not exactly accurate either. Because as we all know, modern life is nothing if not accelerating, gaining momentum like a Republican in a meth lab, like Sarah Palin shopping at Neiman's, like those aforementioned polar icecaps. The quicker they liquefy, the more exponentially they freak everyone out. Fun!
Did you know the world population is all set to reach seven billion straining, colliding bipeds by 2011? That overall, the global population is still exploding, and no one has the slightest clue how we're going to feed everyone, clothe them all and give them sufficient access to a nearby Starbucks?
So then, if we factor in insane population growth and the general acceleration of suffering and stress and misery in the world, and with it the concomitant, ever-increasing need to take some magic chemical compound to help calm it all down, we can safely say that it will be far more than two new users per minute -- probably more like one every second. Tick. Tick. Tick. There's three new users right there! How amazing it will be. And soon!
Of course, it's all a bit silly, is it not? Rare indeed are extrapolations like this very accurate. Rarely do such forecasts actually come to pass, given how they never take into account the wildcards, the potholes, the potential upheavals of what's expected.
Something always changes. There are always unforeseen variables, factors that no one saw coming. Who knows what might happen? Who knows what could affect those disturbing numbers? Maybe we won't have a totally antidepressed, overly medicated population by Malia Obama's second presidential term after all.
Our adorably insane conspiracy theorists posit that some lethal, ugly combination of global pandemic or WWIII or nuclear "accident" will soon reduce the world population to about a billion humans, and therefore will totally relax the stress levels overall and mitigate the need to take any pill whatsoever, mostly because we'll all be dead.
Others say global warming will soon solve many of our problems, simply by wiping out massive sections of livable space and taking giant gobs of the population with it, thus leaving the rest of us with far more access to really good wine and pot and Ecstasy and porn and, well, who needs Zoloft?
Or maybe it won't quite be so dour. Maybe it will be a more delicious confluence of world-changing factors that will ease the desperate need to antidepress.
Maybe the grand sea change, the great promise President Obama has already set in motion -- toward a new intelligence, peace, humanitarianism, environmentalism, the arts, a transformation of who the hell we think we are and just what the hell we think we're doing here -- will create a new, far healthier world sooner than most think.
Maybe, in short, there are more interesting, divine factors at play than most people are, at this moment at least, willing to realize. Possible? Of course it is. Shall we extrapolate?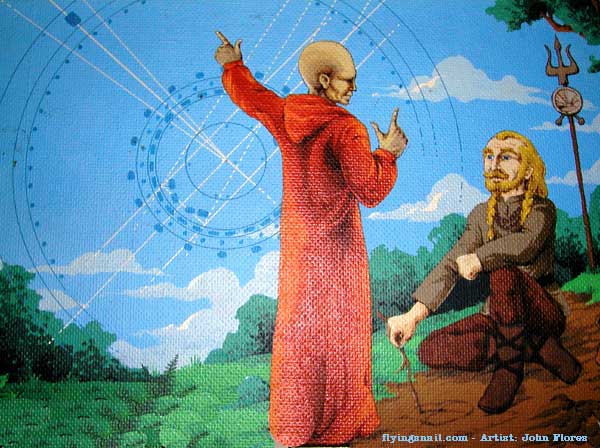 MoD's latest UFO files reveal saucerful of secrets
National Archives indicate 800 sightings in four-year period, while police and military staff are among those reported as UFO witnesses
• Datablog: details of the sightings
• Read the UFO files
by Alan Travis, The Guardian, Monday 17 August 2009
Two terrified youths who ran into a Staffordshire police station were in no doubt they had seen a UFO land in a field near Chasetown after they experienced an intense heat when they were walking up Rugeley Road, Burntwood, at 11pm on 4 May 1995.
"Their skin turned a glowing red," said the Staffordshire police inspector's report. "They saw a darkish silver inverted saucer shaped object in a field, which was glowing red beneath. The object was about four houses high in the sky and about 40ft away from them. They then, reluctantly, went on to state that a voice, which came from a lemon-like head, which appeared beneath the machine, said: 'We want you, come with us'."
Neither was drunk or under the influence of illegal substances and the next day both provided the police with detailed written reports of what they had seen, but when the police visited the field a local farmer said he had been crop spraying there but had not seen anything unusual.
Officially documented reports of cases of attempted alien abduction may not feature strongly in daily Downing Street briefings but the release of the latest batch of the Ministry of Defence's UFO files reveals a hidden British obsession with flying saucers and such close encounters.
The 14 files released today by the National Archives include more than 800 sightings reported between 1993 and 1996, and contain more than 4,000 pages of material dating back to 1981.
This is the fourth batch of UFO files to be released since May last year and it indicates the MoD has been unwavering in its belief there is "no evidence whatsoever to suggest that intelligent life from outer space or alien spacecraft have landed on our planet".
But few of its correspondents appear willing to believe them, and for many UFO fiction quickly becomes UFO fact. This is borne out by the figures for UFO sightings, which peaked at 609 reports in 1996 – more than the three preceding years put together. A fact that may be explained by the popularity of Agents Scully and Mulder and the X-Files series broadcast on British TV that year.
The files do show, though, that not all the sightings and reports were without foundation. Bright lights seen across Devon and Cornwall, South Wales and Shropshire in the early hours of 31 March 1993 by 70 police and military witnesses were documented in more than 30 sightings reported to the MoD over a six-hour period. The reports said it was very big, shaped like a catamaran and was completely silent. The MoD's UFO desk, known as section (AS)2a, asked the RAF to replay its radar tapes but nothing unusual was detected.
The head of the UFO section told Sir Anthony Bagnall, the assistant chief of the air staff, that given the quality of the witnesses the sightings could not simply be written off: "It seems that an unidentified object of unknown origin was operating in the UK air defence region without being detected on radar; this would appear to be of considerable defence significance." There were detailed inquiries, particularly of the Americans, over whether they were testing any new "stealth" aircraft over Britain, but the MoD finally established what had been seen was a Russian rocket re-entering the earth's atmosphere after launching a Cosmos satellite.
Similarly, dozens of sightings, during 1993 and 1994, of a brightly illuminated oval object were reported over London. Inquiries established this was a Virgin airship advertising the launch of the Ford Mondeo but several correspondents refused to believe it.
The newly released files also throw light on an incident near an American airbase in Suffolk in 1980 known as Britain's "Roswell" – where it was claimed the US military had recovered an alien spacecraft in 1947. The file shows that Lord Hill-Norton, a former chief of the defence staff, told the then defence secretary, Michael Heseltine, that it was a "potential banana skin looming for the MoD". He said if the account of the sighting by the US deputy base commander at USAF Woodbridge had to be dismissed then it was evidence that a sizeable number of American military personnel at important bases in British territory were capable of "serious misperception, the consequences of which might be grave in military terms".
The so-called Rendlesham incident – after the forest near the base – remains Britain's best-known UFO sighting and confirms the general MoD view that "it is clear from the reports that we receive that there are many strange things to be seen in the sky".
Explanations can be found for most of them. Even the ufologists agree that in 99% of cases they will be aircraft lights, satellites in orbits or debris re-entering the atmosphere, high altitude kites, helium or weather balloons, searchlights or lasers.
But even the defence specialists admit there will always be some sightings that appear to defy explanation: "We remain open-minded about these," is the official position. Or as the president of Strange Phenomena Investigations put it: "There are still many wonders out there … The search must go on."
For Earth Below- Please View
Robin Trower with vocal by James Dewar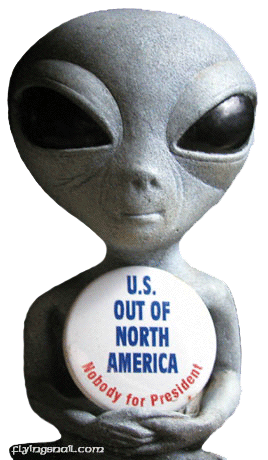 UFO-1974 MP3
If an autonomous machine kills someone,
who is responsible?
The Royal Academy of Engineering has published a report exploring the social, legal and ethical implications of ceding control to autonomous systems
Posted by Sam Wong Thursday 20 August 2009 00.05 BST - guardian.co.uk
Within a decade, we could be routinely interacting with machines that are truly autonomous -- systems that can adapt, learn from their experience and make decisions for themselves. Free from fatigue and emotion, they would perform better than humans in tasks that are dull, dangerous or stressful.
Already, the systems we rely on in our daily lives are being given the capacity to operate autonomously. On the London Underground, Victoria line trains drive themselves between stations, with the human "driver" responsible only for spotting obstacles and closing the doors. Trains on the Copenhagen Metro run without any driver at all. While our cars can't yet drive themselves, more and more functions are being given over to the vehicle, from anti-lock brakes to cruise control. Automatic lighting and temperature control are commonplace in homes and offices.
The areas of human existence in which fully autonomous machines might be useful -- and the potential benefits -- are almost limitless. Within a decade, robotic surgeons may be able to perform operations much more reliably than any human. Smart homes could keep an eye on elderly people and allow them to be more independent. Self-driving cars could reduce congestion, improve fuel efficiency and minimise the number of road accidents.
But automation can create hazards as well as removing them. How reliable does a robot have to be before we trust it to do a human's job? What happens when something goes wrong? Can a machine be held responsible for its actions?
"It's a very difficult area for the law because the idea that a machine might be responsible for something is not an easy concept at all," says Chris Elliott, a systems engineer, barrister and visiting professor at Imperial College London.
"If you take an autonomous system and one day it does something wrong and it kills somebody, who is responsible? Is it the guy who designed it? What's actually out in the field isn't what he designed because it has learned throughout its life. Is it the person who trained it?
"If we can't resolve all these things about who's responsible, who's charged if there's an accident and also who should have stopped it, we deny ourselves the benefit of using this stuff."
Aside from the legal implications, there are questions that arise from our personal reactions to these technologies. Would you want to live in a home that monitored your movements and called for help if you didn't take your medicine? If your loved one died on the operating table, would you feel differently if the surgeon was a robot?
In order to help society prepare for their arrival, the Royal Academy of Engineering has published a report on the social, legal and ethical issues surrounding autonomous systems. Elliott, one of the report's contributors, believes that engaging with the public early on is critical to manage people's expectations and ensure that an appropriate regulatory framework is in place.
"Part of my concern is that when we start seeing these things emerging, we're going to suddenly find that the people who could bring benefits to us won't because they're scared of the legal uncertainty," he said. "So one of the things we're trying to promote is a debate about the rights and wrongs -- the ethics -- and that should inform the law afterwards."
When History Repeats... Do We Notice... ?
Destructive Politicians and hate oriented Talking Heads employ constructive chaos to keep true policy intentions secret, ...use Corporate Media to send out mixed signals on critical policy issues, ...and intentionally spread confusion within THEIR surface level friends & absolute enemies...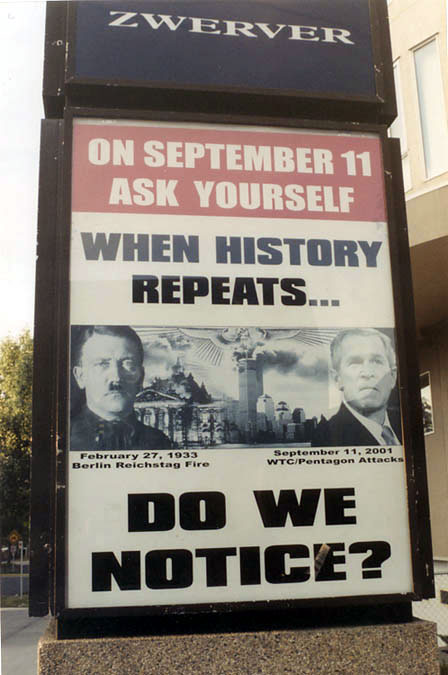 Why Do Republicans and Democrats
Continue to Support War Criminals ?
Welcome Back to School
The Patriot Act Was Not About Terrorism,
It Is About Control of United States Citizens.
WHEREAS it has become apparent to the citizens of the United States, that there is no security for life and property, either under the regulations of society as it at present exists, or under the law as now administered; Therefore the citizens, whose names are hereunto attached, do unit themselves into an association for the maintenance of the peace and good order of society, and the preservation of the lives and property of the citizens of the United States, and do bind ourselves, each unto the other, to do and perform every lawful act for the maintenance of law and order, and to sustain the laws when faithfully and properly administered; but we are determined that no corrupt politician, thief, burglar, incendiary or assassin, shall escape punishment, either by the quibbles of the law, the insecurity of prisons. the carelessness or corruption of the police, or a laxity of those who pretend to administer justice.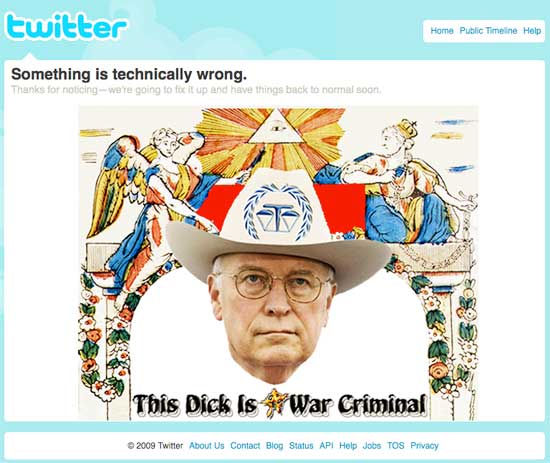 Congress, Senate, and the Illegal Patriot Act
23 September 2004 - We Interrupt This Page To Let You Know What THEY Are Doing TODAY - House May Revive Parts of Patriot Act II By JESSE J. HOLLAND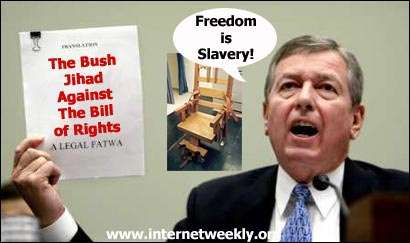 Target: 'Narco-Terror'
[Broken Link. Was: http://abcnews.go.com/sections/us/WorldNewsTonight/victory_act030820.html]
ABCNEWS.com has obtained a draft of the Vital Interdiction of Criminal Terrorist Organizations Act of 2003, or VICTORY Act, which could be introduced to Congress this fall, and which appears to have been prepared by the office of Sen. Orrin Hatch, R-Utah, the chairman of the Senate Judiciary Committee.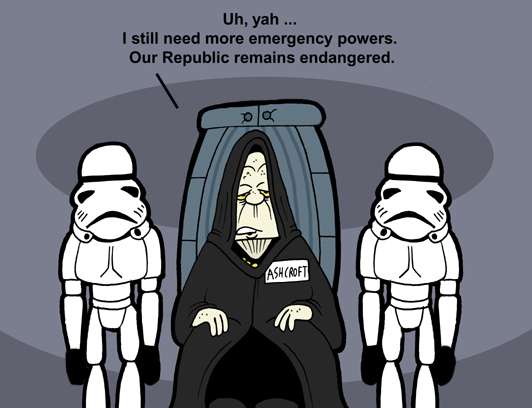 Provisions in the draft would:
Raise the threshold for rejecting illegal wiretaps. The draft reads: "A court may not grant a motion to suppress the contents of a wire or oral communication, or evidence derived therefrom, unless the court finds that the violation of this chapter involved bad faith by law enforcement."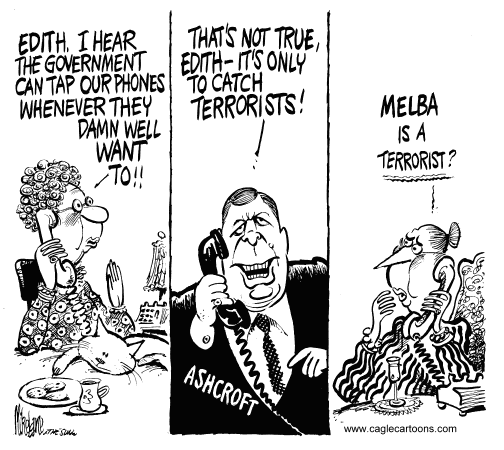 Extend subpoena powers by giving giving law enforcement the authority to issue non-judicial subpoenas which require a person suspected of involvement in money laundering to turn over financial records and appear in a prosecutor's office to answer questions.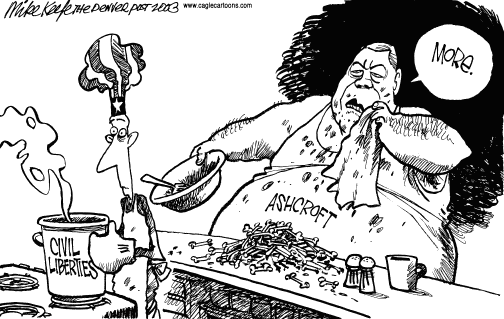 Extend the power of the attorney general to issue so-called administrative "sneak-and-peak" subpoenas to drug cases. These subpoenas allow law enforcement to gather evidence from wire communication, financial records or other sources before the subject of the search is notified.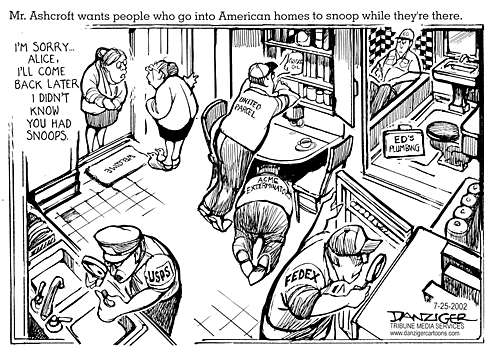 Allow law enforcement to seek a court order to require the "provider of an electronic communication service or remote computing service" or a financial institution to delay notifying a customer that their records had been subpoenaed.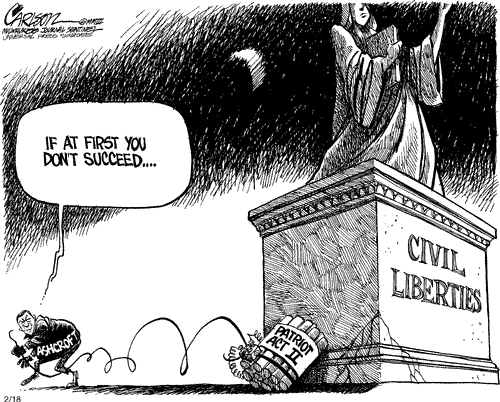 "This bill would treat drug possession as a 'terrorist offense' and drug dealers as 'narco-terrorist kingpins,' " the aide argued. "To say that terrorist groups use a small percentage of the drug trafficking in the United States to finance terrorism may be a fair point, but this bill would allow the government to prosecute most drug cases as terrorism cases."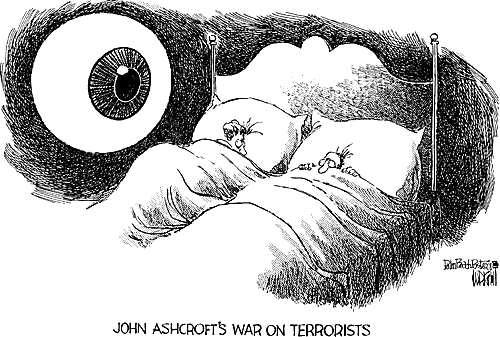 Concluded the aide: "It really seems to be more about a political agenda to jail drug users than a serious attempt to stop terrorists."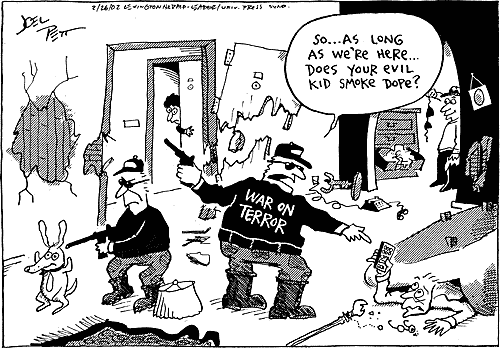 John Ashcroft's Patriot Act Summer Tour
http://www.workingforchange.com/comic.cfm?itemid=15519
by Mark Fiore (Flash format)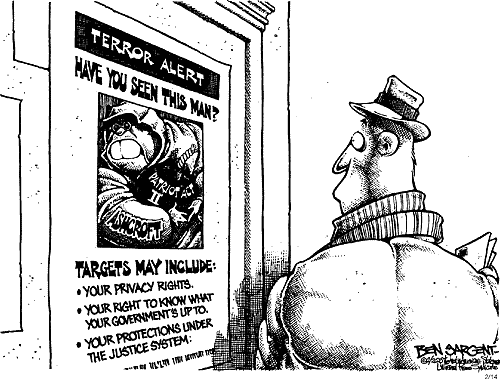 Ashcroft's Little Secret
[Broken Link. Was: http://www.tompaine.com/feature2.cfm/ID/8723]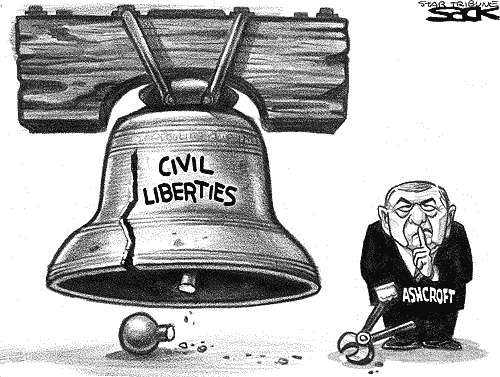 Quite simply, Ashcroft's campaign and leadership PAC broke the law by giving and receiving a contribution that exceeded the federal contribution limit by at least 10 times and possibly by more than 200 times, and by failing to disclose the contribution in the first place. - Permalink
Telecom Crimes
Violation of the Fourth Amendment to the Constitution
Violation of the First Amendment to the Constitution
Unlawful electronic surveillance or disclosure or use of information obtained by electronic surveillance in violation of 50 U.S.C. §1809.
Unlawful interception, use or disclosure of Class communications in violation of 18 U.S.C. § 2511
Unlawful solicitation and obtained disclosure of the contents of communications in violation of 18 U.S.C. § 2702(a)(1) or (a)(2)
Unlawful solicitation and obtained disclosure of non-content records or other information in violation of 18 U.S.C. § 2702(a)(3)
Violation of the Administrative Procedures Act
Violation of the constitutional principle of separation of powers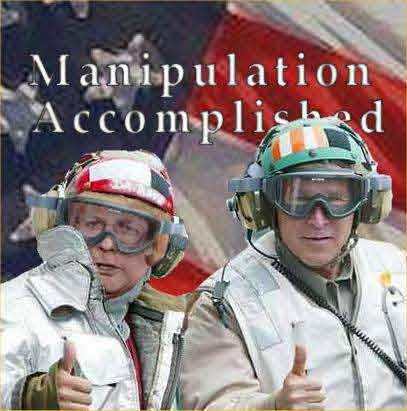 Manipulation Accomplished
Telecom Punishment
Congress votes to immunize lawbreaking telecoms, legalize ...
Jul 9, 2008 ... It plainly violates the Fourth Amendment." EFF, the other non-profit organization behind the telecom lawsuits, announced the same, ...
The Democratic-led Congress this afternoon voted to put an end to the NSA spying scandal, as the Senate approved a bill -- approved last week by the House -- to immunize lawbreaking telecoms, terminate all pending lawsuits against them, and vest whole new warrantless eavesdropping powers in the President. The vote in favor of the new FISA bill was 69-28. Barack Obama joined every Senate Republican (and every House Republican other than one) by voting in favor of it, while his now-vanquished primary rival, Sen. Hillary Clinton, voted against it. John McCain wasn't present for any of the votes, but shared Obama's support for the bill. The bill will now be sent to an extremely happy George Bush, who already announced that he enthusiastically supports it, and he will sign it into law very shortly. [Continue Reading]
http://www.salon.com/opinion/greenwald/2008/07/09/fisa_vote/
Senate Approves Telco Amnesty, Legalizes Bush's Secret Spy Program ...
That amendment got 57 votes, but due to an agreement by Senate Majority ..... It's also not in violation of the constitution, as it only applies to non-citizens. ..... 4th. Every law that alters the legal rules of evidence, and receives ... [Continue Reading]
http://blog.wired.com/27bstroke6/2008/02/senate-approves.html
Wiretapping, Telecom Companies, and You | The Legality
Feb 20, 2008 ... Discussion of warantless wiretapping, telecom immunity, ... Warrantless wiretaps violate the Fourth Amendment guarantee of freedom from ...
The telecom companies have a powerful ally in the U.S. federal government: officers of the federal government who approved wiretaps without a warrant may face widespread civil or criminal liability if any wrongdoing comes out in court. The law takes abuse of power very seriously, and under 50 U.S.C. § 1809, an agent of the government who monitors an illegal wiretap or uses information obtained from unlawful surveillance can be punished with a fine of $10,000, five years in jail, or both. [Continue Reading]
http://www.thelegality.com/archives/26
Mexico Legalizes Drug Possession
[Congress & Senate Move D.C. Operations South of Border]
By THE ASSOCIATED PRESS
Published: August 21, 2009
Via <Prez - usa-exile.org>
MEXICO CITY (AP) — Mexico enacted a controversial law on Thursday decriminalizing possession of small amounts of marijuana, cocaine, heroin and other drugs while encouraging government-financed treatment for drug dependency free of charge.
The law sets out maximum "personal use" amounts for drugs, also including LSD and methamphetamine. People detained with those quantities will no longer face criminal prosecution; the law goes into effect on Friday.
Anyone caught with drug amounts under the personal-use limit will be encouraged to seek treatment, and for those caught a third time treatment is mandatory — although no penalties for noncompliance are specified.
Mexican authorities said the change only recognized the longstanding practice here of not prosecuting people caught with small amounts of drugs.
The maximum amount of marijuana considered to be for "personal use" under the new law is 5 grams — the equivalent of about four marijuana cigarettes. Other limits are half a gram of cocaine, 50 milligrams of heroin, 40 milligrams for methamphetamine and 0.015 milligrams of LSD.
President Felipe Calderón waited months before approving the law.
Break The Silence:
Who Is the Real Terrorist?
Even today I am willing to volunteer to do the dirty work for Israel, to kill as many Arabs as necessary, to deport them, to expel and burn them, to have everyone hate us, to pull the rug from underneath the feet of the Diaspora Jews, so that they will be forced to run to us crying. Even if it means blowing up one or two synagogues here and there, I don't care. And I don't mind if after the job is done you put me in front of a Nuremberg Trial and then jail me for life. Hang me if you want, as a war criminal… What you lot don't understand is that the dirty work of Zionism is not finished yet, far from it. - Israel Prime Minister, Ariel Sharon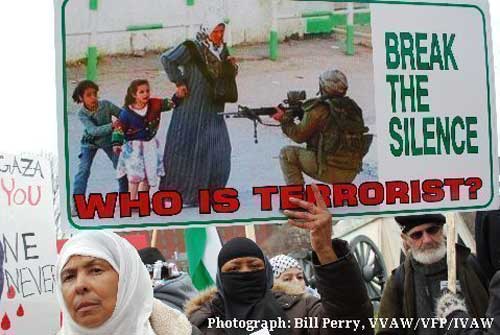 Photograph: Bill Perry, VVAW/VFP/IVAW
ISRAEL ATTACKS U.S.S. LIBERTY
34 U.S. Military Dead, 171 Wounded - News Source
Republican/Democrat Senate & Congress
Betray U.S. Veterans
Americans who volunteer for military service effectively write a blank check, payable to the United States of America for an amount "up to and including my life." The United States, in turn, promises to spend these checks responsibly. That bargain implicitly includes a promise by the United States to protect them and to seek retribution against anyone who harms them. In the case of USS Liberty, the United States has failed to keep its end of the bargain. Continue: http://www.gtr5.com/
Republicans and Democrats are Lying Hypocrites
Who Support Selective Terrorism Against U.S. Military
http://www.ussliberty.org/


http://www.ussliberty.org/g/libmemorial.gif
Remember the U.S.S. Liberty
The Assault on the USS Liberty Still Covered Up After 26 Years
By James M. Ennes Jr. - http://www.washington-report.org/backissues/0693/9306019.htm
On June 8, 1967, US Navy intelligence ship USS Liberty was suddenly and brutally attacked on the high seas in international waters by the air and naval forces of Israel. The Israeli forces attacked with full knowledge that this was an American ship and lied about it. Survivors have been forbidden for 40 years to tell their story under oath to the American public. The USS Liberty Memorial web site tells their story and is dedicated to the memory of the 34 brave men who died.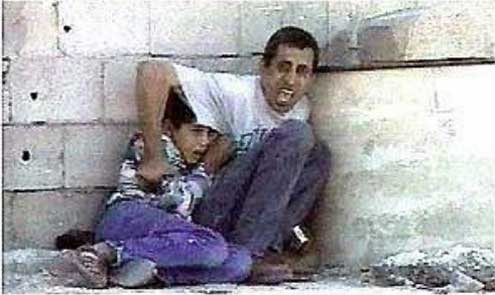 House Passes Sessions Legislation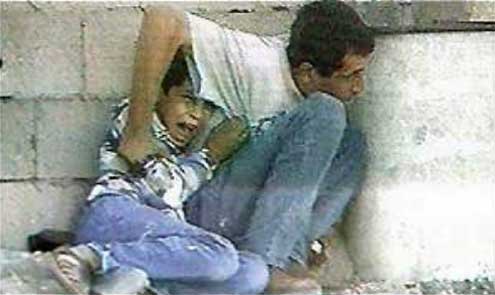 Recognizing Israel's Right to Self-Defense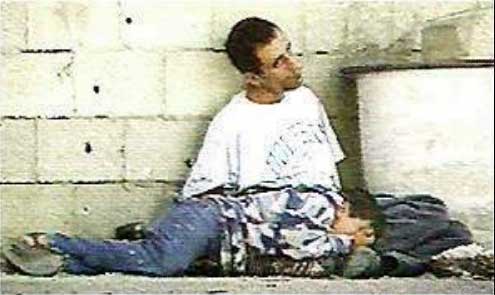 H.Res.34 = Sponsor: Nancy Pelosi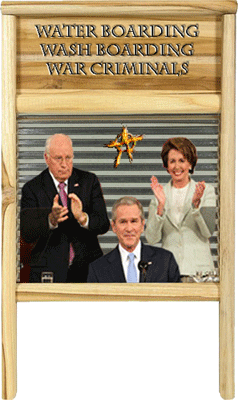 Every time we do something you tell me America will do this and will do that .. I want to tell you something very clear: Don't worry about American pressure on Israel. We, the Jewish people, control America, and the Americans know it. - Israel Prime Minister, Ariel Sharon
THE LAVON AFFAIR
IS HISTORY REPEATING ITSELF?
In 1954, Israeli agents working in Egypt planted bombs in several buildings, including a United States diplomatic facility, and left evidence behind implicating Arabs as the culprits. The ruse would have worked, had not one of the bombs detonated prematurely, allowing the Egyptians to capture and identify one of the bombers, which in turn led to the round up of an Israeli spy ring.
Some of the spies were from Israel, while others were recruited from the local Jewish population. Israel responded to the scandal with claims in the media that there was no spy ring, that it was all a hoax perpetrated by "anti-Semites". But as the public trial progressed, it was evident that Israel had indeed been behind the bombing. Eventually, Israeli's Defense Minister Pinhas Lavon was brought down by the scandal, although it appears that he was himself the victim of a frame-up by the real authors of the bombing project, code named "Operation Susannah."
It is therefore a fact that Israel has a prior history of setting off bombs with the intent to blame Arabs for them.
This is not the only example of a "False Flag" operation designed to trick the United States into attacking Israel's enemies. Article continues at:
http://www.whatreallyhappened.com/lavon.html
Israel's state-sponsored injustice
Watching the criminal collusion of settlers and the army in Susiya, it's clear this is a microcosm of an indefensible situation
by Seth Freedman
guardian.co.uk, Monday 17 August 2009 09.00 BST
Within an hour of arriving at the Palestinian hamlet of Susiya, the local settlers decided to make an unwelcome appearance on the farmers' land, shattering the calm of dusk as the sun set over the Judean hills. The intruders drove their sheep all the way to the edge of the Palestinians' encampment, encouraging their animals to gorge themselves on the sparse flora belonging to their neighbours' flocks.
Watching a crime take place is never pleasant for onlookers, but the experience is made infinitely worse when there is no recourse whatsoever to ameliorate the situation. In more tolerant and equitable societies, witnesses can pick up the phone and call the authorities, in the hope and expectation that the police will intervene on behalf of the victim and right the wrong being committed. But when the very security forces meant to deal out justice are standing alongside the criminals and providing armed cover for their actions, the sense of disbelief and disaffection with the status quo is off the scale.
In this case, the two settlers were aided and abetted by a pair of M16-toting Israel Defence Force guards, who stood menacingly in position to keep the distraught Palestinian farmers at bay; the hopeless cries of opposition by the landowners falling on deaf ears, the stony-faced soldiers gazed on impassively and let the settlers brazenly steal the crops from under their noses. Neither the farmers, their families, the NGO workers staying with them nor our group of eight visiting observers could do a thing to prevent the theft – and the micro-story on this remote patch of scrubland embodies the macro situation across the region as a whole.
In the Book of Samuel, the prophet Nathan tells King David a parable, during his rebuking of the king for his underhand pursuit of Bathsheva. He speaks of two neighbours – one man very rich, with a flock of a thousand sheep, the other dirt poor, with just one lamb in his possession, which he loves as though it were his own child. When a guest comes to visit the rich man, the wealthy farmer goes next door and steals the other man's only sheep, which he slaughters and serves to his friend for a meal. A totally unnecessary theft, a totally heartless and selfish act – and, as I've written before, the Israeli authorities repeatedly behave like that rich farmer.
[Note: "Ishmael is Abraham's eldest son, first born of handmaiden Hagar provided by wife Sarah (Genesis 16:3), and according to Mesopotamian law, Ishmael is credited as Sarah's son; the legal heir through marriage. The text, "Whatever Sarah says to you, listen to her voice, for through Isaac shall your seed be called," in ancient scrolls, was altered. This is why Jews, Christians and Muslims fail to realize Peace today. - The real message is: Love One Another NOT Murder One Another" - Herb]
Before arriving in Susiya, we had spent the morning in Hebron, witnessing the state-sponsored land grab and destruction of thousands of livelihoods to make way for a few hundred fundamentalist settlers whose ultimate goal is ridding the city of all Palestinians to live out some warped interpretation of Torah-based commandments. Six of our group had never set foot in Hebron before (three were fellow north-west London Jews; the others English university students of varying ethnic backgrounds); yet all had seen the footage and read the reports about the endemic abuses in the city – and the evidence was on display from the moment we arrived.
Whole streets of Palestinian-owned shops stood deserted; their doors welded shut by the army – in the all-trumping name of "security precautions", of course – and daubed with outsized Stars of David and "Death to the Arabs" graffiti, courtesy of the local settlers. Palestinian homes sported vast metal grilles on their windows, doors and outside stairways to fend off the rocks and other projectiles hurled daily by settler men, women and children alike, and Palestinian locals hurried past checkpoints and settler buildings with heads bowed, second-class citizens in the city in which their families have lived and previously thrived for generations.
Back in Susiya, the situation is even worse. While Hebron's Old City is no walk in the park for the Palestinian residents, they at least have the likes of the Temporary International Presence in the City of Hebron (TIPH), Ecumenical Accompaniment Programme in Palestine and Israel (EAPPI) and a constant stream of tourists and reporters passing through whose presence acts as a partial deterrent to the most blatant and aggressive of settler misdeeds. Susiya, on the other hand, is largely out of sight and thus out of mind for the press and public, giving the settlers cover to run riot in the area – and they are only too happy to step up to the plate time and again.
After a night's sleep in a tent still sporting the scars of a settler attempt to raze it to the ground, we woke at the crack of dawn to accompany the shepherds into the mist-covered hills to graze their sheep. The clouds were so low as to render sight all but impossible; when they cleared, a pair of early-rising settlers were spurred into action, and they laid into one flock with fists and rocks, screaming at the shepherds to go back to their camp – and, once again, all under the benevolent watch of the soldiers on duty a few metres away.
When the shepherds turned and fled, the settlers followed in hot pursuit, chasing them all the way back to their tents, despite at least 20 members of the farming family arriving to protest at their actions. However, the unarmed settlers weren't put off, fully confident that no Palestinian would dare lay a hand on them for fear of the longer-term reprisals by settlers and state security alike. The humiliation of the family's menfolk – unable to protect their onlooking women and children; a true mark of shame in such a patriarchal and proud society – was palpable; once the settlers finally had enough of their sport and left, all that remained was a silent cloud of sadness and resignation that descended over the encampment.
Two attacks within 12 hours was nothing out of the ordinary for the residents of Susiya but were a major shock to those of our group paying their first visit to the South Hebron hills: ample proof that the settlers and the army collude to make the Palestinians' lives unbearable in an attempt to force them to leave the region for good. As a sergeant who served in the area explained in his testimony to Breaking the Silence, "The practical objective of our brigade was to guard the Jewish settlement in the Hebron Hills. To guard means also to make a ring around them, where other people won't live. They embittered the lives of the people who live there."
For those who see such embitterment up close, the settlers' and soldiers' actions are indefensible. An army of apologists couldn't convince the neutral that such crimes are in any way conscionable – but still they try, and, despite all the political bluster and diplomatic posturing, nothing changes on ground level. For the farmers of Susiya, their struggle to fend off the forces amassed against them is as futile today as it ever was.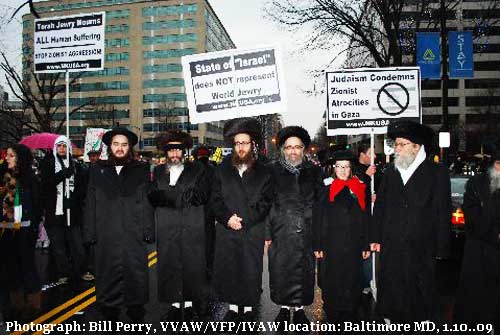 Peace ...Can Be Universal
Photograph: Bill Perry, VVAW/VFP/IVAW location: Baltimore MD, 1.10.09 via Rainbow Puddle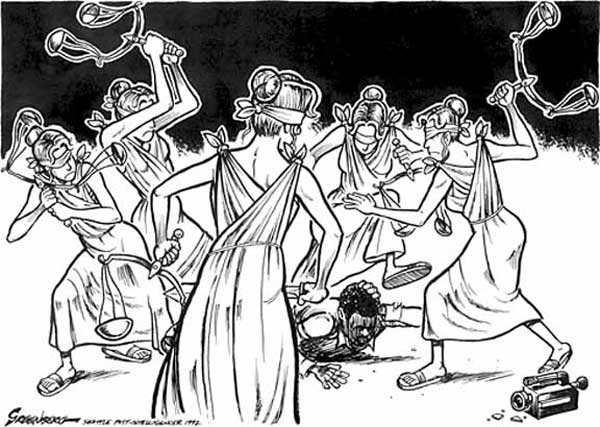 Four years on,
Katrina remains cursed by rumour, cliche, lies and racism
Ordinary people mostly behaved well. Those in power panicked, spread fear and fiction, and showed eagerness to kill
by Rebecca Solnit
The Guardian, Wednesday 26 August 2009
Given a choice between their worldview and the facts, it's always interesting how many people toss the facts. Right now, the United States is plagued by an army of "birthers" who claim that because Barack Obama was not really born in America, he's not legitimately president. Their evidence is non-existent, their arguments loopy, but people who find our non-white president unacceptable would rather scour the Hawaiian medical records system and invent bizarre theories than face their own internal turmoil. Or racism.
What people were willing to believe about Hurricane Katrina in New Orleans four years ago is a more serious matter. Of racism. And cliche. The story, as the mainstream media presented it at the time, was about marauding hordes of looters, rapists and murderers swarming through the streets. The descriptions were pretty clearly focused on African-Americans, the great majority left behind in the evacuation of the city (which was then two-thirds black anyway).
There were supposed to be a lot of murder victims and murderers in the Superdome, the sports stadium the city opened up as a refuge of last resort. The rumours were believed so fervently that they were used to turn New Orleans into a prison city, with supplies and would-be rescuers prevented from entering and the victims prevented from evacuating. The belief that a Hobbesian war of all-against-all had broken loose justified treating the place as a crime zone or even a hostile country rather than a place in which grandmothers and toddlers were stranded in hideous conditions, desperately in need of food, water, shelter and medical attention.
Louisiana's governor at the time, Kathleen Blanco, announced as she dispatched National Guard troops: "I have one message for these hoodlums: these troops know how to shoot and kill, and they are more than willing to do so if necessary, and I expect they will." She and the city's mayor had called off the rescue efforts to focus on protecting private property – with lethal force if necessary. The sheriff of the suburb across the Crescent City Connection bridge from downtown New Orleans turned back stranded tourists and locals at gunpoint. "As we approached the bridge," wrote two stranded paramedics, "armed Gretna sheriffs formed a line across the foot of the bridge. Before we were close enough to speak, they began firing their weapons over our heads."
Katrina was a fairly terrible natural disaster. But it turned into a horrific social catastrophe because of the response of the people in power, spurred on by their willingness to believe a hysterical, rumour-mongering media. (Journalists on the ground were often fiercely empathic and right on the mark, but those at a remove were all too willing to believe the usual tsunami of cliches about disaster and human nature.)
The story that few can wrap their minds around is that ordinary people mostly behaved well – there were six bodies in the Superdome, including four natural deaths and a suicide, not the hundreds that the federal government expected when it sent massive refrigerator trucks to collect the corpses. On the other hand, people in power behaved appallingly, panicking, spreading rumours, and themselves showing an eagerness to kill and a pathological lack of empathy.
Amusingly, the New Orleans Police Department stripped a Cadillac dealership of its cars, some of which were found as far away as Texas. Less amusingly, they shot a couple of unarmed – and, of course, black – family groups on the Danziger Bridge shortly after the storm in the only such incident to receive much press coverage. A middle-aged mother had her forearm blown off; a mentally disabled 40-year-old on his way to his brother's dental office was shot five times in the back and died, and a teenager was also killed.
Truth, the first casualty of war, is pretty imperilled in disasters, too. One group of suburban white men who believed the rumours or just anticipated that in the absence of authority we all become monsters became monsters themselves, even as they fantasised they were preserving order. These men in Algiers Point across the river from the city of New Orleans gathered an arsenal and launched their own little murder spree, killing several black men and injuring and threatening others.
They were the real rampaging gangs, and they were not shy about what they did – they boasted of it to videographers and have talked openly about it since. And with confidence, since there have to date been no legal repercussions. They claimed to be defending their property and their neighbourhood, but their most vocal surviving victim, Donnell Herrington, was an armoured truck driver trying to evacuate after he had stayed behind to take care of his grandparents. Herrington, who rescued those grandparents and dozens of neighbours by boat from their flooded apartment complex, then tried to find an evacuation point in Algiers for himself, and was shot twice at close range with a shotgun and nearly bled to death before neighbours got him to the hospital. The vigilantes shot him because he was black, and because they could get away with it, and because they were inflamed by the news accounts.
The story was not hard to find, and I picked up a lot of pieces of it while doing research for a book on disaster and civil society. Though New Orleans was overrun by national and international journalists, no one would touch it until I enlisted the brilliant investigative journalist AC Thompson. Despite his cover story in the Nation that included admissions of murder, many still deny that the killings took place. Given a choice between their worldview and the facts, some choose the worldview.
Most people behave beautifully in disasters (and most Americans, incidentally, believe Obama was born in this country). The majority in Katrina took care of each other, went to great lengths to rescue each other – including the "cajun navy" of white guys with boats who entered the flooded city the day after the levees broke – and were generally humane and resourceful. A minority that included the most powerful believed they were preventing barbarism while they embodied it.
We are entering an era of heightened disaster, thanks to climate change. Being prepared for disaster will mean being prepared to sift truth from rumour, and being prepared to adjust our worldview. There is some incredible ugliness to the truth about Katrina. But, four years on, the lies hide more beauty, and hide where our dangers and our salvation may lie in times of crisis.
Rebecca Solnit's new book is A Paradise Built in Hell: The Extraordinary Communities That Arise in Disaster

http://www.youtube.com/watch?v=2hhiJanLm7g
Report: Libby a long-time Israeli intelligence agent
by Wayne Madsen
Global Research, July 7, 2007
waynemadsenreport.com
Irving Lewis "Scooter" Libby (Leibowitz) has been a long-serving intelligence agent for Israel's Mossad, according to a veteran CIA "official cover" officer who spoke to the Wayne Madsen Report on deep background. The CIA's Clandestine Service has, over the years, gathered a tremendous amount of intelligence on Libby's activities on behalf of Mossad.
Libby served as the lawyer for Switzerland- based American fugitive financier Marc Rich, aka Mark David Reich, who is also known to be an Israeli intelligence asset and someone Israel relies upon for missions that demand "plausible deniability" on the part of the Mossad. Rich heads up a worldwide empire of dummy corporations, foundations, and numbered bank accounts that have been involved in sanctions busting and weapons smuggling. The nations involved include Israel, United States, United Kingdom, Iran, Panama, Colombia, Russia, Iraq (under Saddam Hussein), Cuba, Spain, Nigeria, Singapore, Bolivia, Jamaica, Bermuda, France, Italy, East Germany, Czechoslovakia, Austria, Kazakhstan, Philippines, Australia, Argentina, Peru, Ireland, Zambia, Sw
In 1983, the then-U.S. Attorney for the Southern District of New York urged jail time for Rich and his partner Pincus Green for racketeering. The name of that U.S. Attorney is Rudolph Giuliani. Giuliani, who is now running for president, praised Bush's decision to commute Libby's jail sentence. After Clinton 's pardon of Rich, Giuliani said he was "shocked." Paul Klebnikov, the Moscow editor for Forbes' Russian edition, wrote about the connections of Rich to Russian gangsters like Boris Berezovsky, a business partner of Neil Bush, in his book "Godfather of the Kremlin." Klebnikov was shot to death gangland-style on a Moscow street on July 9, 2004.
Libby not only provided the Mossad with a top agent inside the White House but also an important conduit for the Russian-Israeli Mafia.
Libby arranged for Rich's eleventh hour pardon by outgoing President Bill Clinton in January 2001. The pardon of Rich was urged in a phone call to Clinton by then-Israeli Prime Minister Ehud Barak, as well as Shimon Peres and Ehud Olmert.
Yesterday, Libby received a commutation of his 30-month prison sentence from President George W. Bush. Libby was convicted on four counts of perjury, lying to a federal law enforcement officer, and obstruction of justice in the investigation by U.S. Special Counsel Patrick Fitzgerald of the White House's leak to the media of the identity CIA non-official cover officer Valerie Plame Wilson.
Libby was denied bail by U.S. Judge Reggie Walton and was ordered to prison while appealing his sentence. Libby was assigned Bureau of Prisons inmate number 28301-016.
Libby worked for Paul Wolfowitz in the State Department's Bureau of East Asian and Pacific Affairs from 1982 to 1985. Libby again worked for Wolfowitz in the Pentagon as the Principal Undersecretary for Strategy and Resources. Libby later became the Deputy Undersecretary of Defense for Policy and served as a chief aide to Defense Secretary Dick Cheney.
It was while Libby was working for Wolfowitz at State, the FBI arrested Israeli spy Jonathan Pollard, who had delivered enough highly-classified U.S. documents they could have entirely filled a garage. It was well known that Pollard had a "control officer" within the Reagan administration. The control officer was code-named "Mega."
Current British Lord Chancellor and former British Foreign Secretary Jack Straw said that during Middle East peace talks between Israel and the Palestinians, "It's a toss-up whether [Libby] is working for the Israelis or the Americans on any given day." Clinton 's Deputy Attorney General Eric Holder told the House Government Affairs Committee in 2001 that he discovered much more about Rich after Clinton 's pardon and said, "Knowing everything that I know now, I would not have recommended to the president that he grant the pardon."
It has also been reported that, in addition to pressure from leading neocons in the United States to keep Libby out of jail, Bush was urged by leading Israeli government officials to prevent Libby from going to prison.
Fitzgerald issued the following statement regarding Bush's commutation of Libby's prison sentence:
"We fully recognize that the Constitution provides that commutation decisions are a matter of presidential prerogative and we do not comment on the exercise of that prerogative.
We comment only on the statement in which the President termed the sentence imposed by the judge as 'excessive.' The sentence in this case was imposed pursuant to the laws governing sentencing which occurs every day throughout this country. In this case, an experienced federal judge considered extensive argument from the parties and then imposed a sentence consistent with the applicable laws. It is fundamental to the rule of law that all citizens stand before the bar of justice as equals. That principle guided the judge during both the trial and the sentencing.
Although the President's decision eliminates Mr. Libby's sentence of imprisonment, Mr. Libby remains convicted by a jury of serious felonies, and we will continue to seek to preserve those convictions through the appeals process.
Wayne Madsen is a frequent contributor to Global Research.
http://globalresearch.ca/index.php?context=va&aid=6236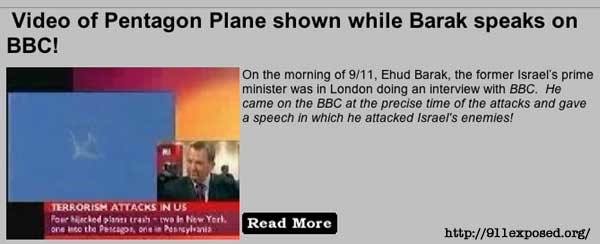 http://911exposed.org/BBC.htm - Video: http://911exposed.org/BBC_files/barak-bbc.mpeg
Another Reason why None of the Above
SHOULD BE ON VOTER BALLOTS:
How Nixon gave Ted Kennedy bodyguards
– to spy on his personal life
'Too damn bad if he gets shot' was attitude of president who wanted agents to dig into potential rival's 'super-swinger' lifestyle
Associated Press in Washington
guardian.co.uk, Friday 28 August 2009 08.37 BST
Richard Nixon considered Ted Kennedy such a threat that he tried to catch him cheating on his wife, even ordering aides to plant secret service bodyguards to spy on the senator's behaviour.
"Do you have anybody in the secret service that you can get to?" the US president asked his aide John Ehrlichman in a stark series of Oval Office conversations about Kennedy before the 1972 election. "Yeah, yeah," Ehrlichman replied.
"Plant one," Nixon said. "Plant two guys on him. This could be very useful."
Nixon made clear that the secret service protection afforded Kennedy before the 1972 election would be rescinded after. Then, said the president, "if he gets shot, it's too damn bad". His aides disdainfully referred to Kennedy supporters as "super-swinger jet-set types".
Tape recordings from the Nixon White House betray a preoccupation with the Kennedy mystique and how that might be used against the Republican president by the last surviving brother, who died on Tuesday aged 77. Nixon wanted a sharp and private eye kept on Kennedy's movements after the Chappaquiddick scandal, hoping to catch him with a woman other than his wife, Joan.
Nixon's men had investigators tail Kennedy on a Hawaii vacation and when he was at his Martha's Vineyard haunts.
Mortified, they told Nixon that Joan Kennedy wanted to wear "hot pants" to a White House function until her husband talked her out of it. But Ted's behaviour? In the aftermath of his scandal he was careful not to step out of line, the tapes suggest.
"Does he do anything?" Nixon asked in a September 1971 meeting. "No, no, he's very clean," Ehrlichman replied. "He was in Hawaii on his own. He was staying in some guy's villa. He was just as nice as could be the whole time."
Nixon shot back: "The thing to do is watch him."
All this was from an era of brass-knuckle politics and backroom intrigue that finally consumed Nixon's presidency in the Watergate affair. Kennedy overcame his own scandal to serve nearly a half-century in the Senate. But the presidency remained out of his reach.
"President Nixon never forgot his humiliating defeat in the 1960 presidential election to John F Kennedy," said Luke Nichter, a leading authority on the Nixon White House recordings and assistant history professor at Texas A&M University. "Nixon did not intend to simply win in 1972; he wanted to destroy his opponent.
"If that opponent was a Kennedy, Nixon cautiously welcomed that opportunity but left nothing to chance," Nichter said. "That is what these long-obscured recordings show us."
Nichter features and analyses the recordings at his website, nixontapes.org. The material has been released by the government over the years.
By April 1971, when the first of these exchanges was captured by the White House taping system, Kennedy was a damaged political figure.
On the night of 18 July 1969 he had driven off a bridge into the water at Chappaquiddick, Massachusetts, swimming to safety while the young woman with him, Mary Jo Kopechne, drowned. He pleaded guilty to leaving the scene of an accident and a judge said his actions probably contributed to her death. He got a suspended sentence and probation.
Despite that episode, Nixon was plainly worried about Kennedy's political potency yet confident the Democrat could not restrain a philandering impulse. "I predict something more is going to happen," he said. "The reason I would cover him is from a personal standpoint – you're likely to find something."
Nixon pressed for more wiretaps and a combing of tax records, not only on Kennedy but other leading Democrats. "I could only hope that we are, frankly, doing a little persecuting," he said.
At one point, he expressed hesitation about whether his actions were proper. The moment quickly passed.
"I don't know," Nixon mused to HR Haldeman, his chief of staff. "Maybe it's the wrong thing to do. But I have a feeling that if you're going to start, better start now."
Beyond the politics, Nixon and his aides considered themselves cultural defenders of middle America and the Kennedys anathema to that.
In a conversation with Nixon on 9 April 1971, Haldeman cites "super-swinger jet-set types" and press secretary Ron Ziegler picks up on the phrase. The three discuss an apparently provocative outfit that Joan Kennedy wore to a senate wives' lunch at the White House.
"Some leather gaucho, with a bare midriff or something," Haldeman said. "She was going to wear hot pants but Teddy told her she couldn't."
"It's crude," Nixon said.
And they talked about extramarital affairs in the Kennedy family. "They do it all the time," Nixon said.
Because Kennedy was not a presidential candidate in 1972 he did not qualify for full-time secret service protection. But Nixon offered it to him, given the assassinations of his brothers, President John Kennedy and Senator Robert Kennedy.The Alabama governor, George Wallace, was shot in May 1972.
The offer was conveyed by the treasury secretary, John Connally, who was in charge of the secret service, in a phone call with Kennedy. The former Texas governor was riding in the car with JFK and was wounded when the president was assassinated in Dallas.
"Very frankly," Connally said, "I don't know that they could save you but there's a damn good chance they could if some nut came up. And you ought not to be reluctant about it. I know you're not a candidate but you're exposed."
Ted Kennedy expressed thanks and asked for protection at his home for a start.
But Nixon's motives for the offer were not pure. He worried about being blamed if a third Kennedy was shot while not having secret service protection.
Plus he wanted dirt. And the best way to get it was to have a secret service agent rat on the senator. There is no evidence an agent turned into such an informer.
"You understand what the problem is," Nixon told Haldeman and Ehrlichman on 7 September 1972. "If the [son of a bitch] gets shot they'll say we didn't furnish it [protection]. So you just buy his insurance.
"After the election he doesn't get a ... thing. If he gets shot it's too damn bad. Do it under the basis, though, that we pick the secret service men.
"Understand what I'm talking about?"
Bush [1] Administration Uses CIA
To Stonewall Iraqgate Investigation
by Jack Colhoun [Early 1990s]
In House floor speeches, Rep. Henry Gonzalez has documented how pre-Gulf War U.S. policy helped Iraq develop weapons of mass destruction. But President George Bush, taking a page from one of the darkest chapters of the Nixon presidency, has enlisted the CIA as part of his campaign to derail the Texas Democrat's Iraqgate investigation. The CIA is investigating Gonzalez for revealing allegedly secret intelligence information, which it claims has harmed U.S. national security interests.
Involving the CIA in domestic political affairs is one of the few remaining taboos in U.S. politics, and so far, Bush has gotten away scot-free with it. His predecessor, Richard Nixon, was forced to resign a few days after the infamous "smoking gun" tape revealed that he had instructed White House Chief of Staff H. R. Haldeman to tell CIA Director Richard Helms to refuse to cooperate with the FBI's investigation of Watergate.
While the media and the Washington pundits have duly reported the CIA's investigation of Gonzalez, they have failed to note the resemblance between the way Bush and Nixon instigated domestic involvement of the CIA to protect their administrations. Nor have the media explored the ominous political implications of Bush-the first former CIA director elected president using the Agency to discredit his political foes.
The House Banking Committee, which Gonzalez chairs, began looking into pre-Gulf War U.S. policy toward Iraq in 1990. "We have determined that your statements in the Congressional Record on July 7, 1992, included information from a Top Secret compartmented and particularly sensitive document dated September 4, 1989, to which we gave your staff access," CIA Director Robert Gates wrote in a July 24 letter to Gonzalez.
"Because of the sources and methods underlying that information, I will ask for a damage assessment to determine the impact of the disclosure." Adm. William O. Studeman, acting CIA director while Gates was abroad, informed Gonzalez in a July 28 letter that the CIA's Office of Security would also assess Gonzalez's House floor speeches of July 21 and July 27, 1992. Studeman claimed that Gonzalez revealed other Top Secret intelligence information in these speeches. The maverick Mexican-American lawmaker from San Antonio, Texas, angrily denied the CIA's charges. "Your insinuation that I have revealed Top Secret, compartmented information is inflammatory and without merit," Gonzalez declared in a July 30 letter to Gates. "In fact, I have taken great pains to ensure that all information I have placed in the Congressional Record is of the broadest nature and readily available from public sources."
Gonzalez added he was "extremely disappointed that the CIA was allowing itself to be used to build a smokescreen around the president's flawed policies. The CIA should be above involving itself in the political problems of the administration." Gonzalez also charged that since spring, the CIA has not cooperated with the House Banking Committee. Attorney General William Barr, in a May 15, 1992, letter to the Texas Democrat, announced that the administration would no longer turn over classified documents to Gonzalez's committee without "specific assurances" that he won't make the information public.
Gonzalez, who has made public more classified U.S. documents than anyone since Daniel Ellsberg leaked the "Pentagon Papers," believes Bush is using the CIA to taint the Iraqgate investigation. Again the parallel is clear. In 1971, Nixon's White House "plumbers," led by CIA operative E. Howard Hunt, launched a campaign to discredit former Pentagon analyst Ellsberg and even broke into his psychiatrist's office to search for incriminating dirt.
Meanwhile, Republicans on Capitol Hill escalated their vilification campaign against Gonzalez. House Minority Leader Robert Michel (R-Ill.) introduced a resolution in the House on August 4 that calls on the House Ethics Committee to investigate Gonzalez's release of documents, citing the CIA probe of the 32-year House veteran. Michel charged that Gonzalez has violated the House code of conduct, but he failed to note that lawmakers who disclose classified information on the House or Senate floor are exempted from the federal law against making intelligence secrets public. Although the attacks against Gonzalez continue, the growing body of evidence he is disclosing makes it increasingly difficult for the Bush administration to dismiss the allegations. And that, Gonzalez believes, is why Bush unleashed the CIA.
THE SUBSTANCE OF GONZALEZ'S CHARGES
Gonzalez rejects Bush's contention that U.S. policy was designed "to encourage Saddam Hussein to join the family of nations." "The Bush administration," Gonzalez charged in a July 27 speech, "sent U.S. technology to the Iraqi military and to many Iraqi military factories, despite overwhelming evidence showing that Iraq intended to use the technology in its clandestine nuclear, chemical, biological, and long-range missile programs." He quoted U.S. intelligence documents which show the administration knew that the Cleveland, Ohio, Matrix Churchill Corporation and the Atlanta branch of the Italian Banca Nazionale del Lavoro (BNL) were the cornerstones of a secret Iraqi arms technology procurement network in the U.S.
The administration's pro-Baghdad policy, spelled out in National Security Directive-26, adopted on October 2, 1989, was based on promoting U.S. trade with Iraq. The Commerce Department routinely approved applications from U.S. companies for the export to Iraq of "dual-use" technology, which has civilian and military applications.
"While the [Bush] policy did not permit the sale of bombs or something of that nature that would blow up," Gonzalez declared in a July 21 speech, "it clearly allowed the sale of the equipment needed to make them. The administration knew what Saddam Hussein was doing.... The head of Iraq's ambitious military industrialization efforts was Saddam's brother-in-law, ...Hussein Kamil, who directed the flow of over $2 billion in BNL commercial loans to various high-profile Iraqi weapons projects."
The progressive Texas Democrat contends that at a No- vember 8, 1989, meeting, the Bush administration used a secret CIA report in an internal battle. The issue was whether to provide Iraq with $1 billion in loan guarantees to buy U.S. farm exports issued by the Department of Agriculture's Commodity Credit Corporation (CCC). Previously, the Export-Import Bank and other federal agencies opposed full funding for Iraq because its deteriorating economy made Baghdad a poor credit risk.
"This time the CCC program for Iraq was approved," Gonzalez said in a July 7 speech. "The CIA report shows that unless the full $1 billion CCC program was approved, the president's goal of improving relations with Saddam Hussein as spelled out in NSD-26 would be frustrated." BNL-Atlanta made financial arrangements for the CCC program for Iraq.
The CIA report, Gonzalez pointed out, "indicates that BNL loans were used to fund Iraq's clandestine military procurement network...in the U.S. and Europe. The report indicates that several of the BNL-financed front companies in the network were secretly procuring technology for Iraq's missile programs and nuclear, biological and chemical weapons programs."
The House Judiciary Committee, after several hearings, called on Barr July 9, 1992, to appoint an independent counsel to investigate Iraqgate. This move had been boosted when Frank DeGeorge, inspector general for the Commerce Department, admitted at a June 23, 1992, House Judiciary Committee hearing that Commerce Department officials altered information on 66 export licenses for Iraq which were turned over to congressional investigators. The export licenses were changed from "VEHICLES DESIGNED FOR MILITARY USE" to "COMMERCIAL UTILITY CARGO TRUCKS."
But Barr took a hard line when, on August 1 - for the first time since the Ethics in Government Act created the independent councel mechanism -- he rejected a request for an appointment. Instead, the Justice Department, he asserted, would continue its investigation of Iraqgate. Barr called the charges outlined by the House Judiciary Committee too "vague" to justify an independent counsel.
"First the attorney general denounces and obstructs congressional investigations and now blocks inquiries by a special counsel," Gonzalez responded the same day. "Barr is playing a dangerous game in a desperate effort to protect the Bush administration."
http://mediafilter.org/MFF/BushCIAstonewall.html
2006 - REPUBLICANS EXPLAIN HEALTH CARE
Q. Mr. Bush, What does HMO stand for?
A. This is actually a variation of the phrase, "HEY MOE." Its roots go back to a concept pioneered by Moe of the Three Stooges, who discovered that a patient could be made to forget the pain in his foot if he was poked hard enough in the eye.
Q. Mr. Bush, I just joined an HMO. How difficult will it be to choose the doctor I want?
A. Just slightly more difficult than choosing your parents. Your insurer will provide you with a book listing all the doctors in the plan. The doctors basically fall into two categories: those who are no longer accepting new patients, and those who will see you but are no longer participating in the plan. But don't worry, the remaining doctor who is still in the plan and accepting new patients has an office just a half-day's drive away and a diploma from a third world country.
Q. Mr. Bush, Do all diagnostic procedures require pre-certification?
A. No. Only those you need.
Q. Mr. Bush, Can I get coverage for my preexisting conditions?
A. Certainly, as long as they don't require any treatment.
Q. Mr. Bush, What happens if I want to try alternative forms of medicine?
A. You'll need to find alternative forms of payment.
Q. Mr. Bush, My pharmacy plan only covers generic drugs, but I need the name brand. I tried the generic medication, but it gave me a stomach ache. What should I do?
A. Poke yourself in the eye.
Q. Mr. Bush, What if I'm away from home and I get sick?
A. You really shouldn't do that.
Q. Mr. Bush, I think I need to see a specialist, but my doctor insists he can handle my problem. Can a general practitioner really perform a heart transplant right in his/her office?
A. Hard to say, but considering that all you're risking is the $20 co-payment, there's no harm in giving it a shot.
Q. Mr. Bush, Will health care be different in the next century?
A. No, but if you call right now, you might get an appointment by then.

Steve Bell
Masters of War
by Bob Dylan
Come you masters of war, You that build all the guns, You that build the death planes, You that build the big bombs, You that hide behind walls, You that hide behind desks, I just want you to know I can see through your masks.
You that never done nothing', But build to destroy, You play with my world, Like it is your little toy, You put a gun in my hand, And you hide from my eyes, And you turn and run, farther, When the fast bullets fly.
Like Judas of old, You lie and deceive, A world war can be won, You want me to believe, But I see through your eyes, And I see through your brain, Like I see through the water, That runs down my drain.
You fasten the triggers, For the others to fire, Then you set back and watch, When the death count gets higher, You hide in your mansion, As young people's blood, Flows out of their bodies, And is buried in the mud.
You've thrown the worst fear, That can ever be hurled, Fear to bring children, Into the world, For threatening my baby, Unborn and unnamed, You ain't worth the blood, That runs in your veins.
How much do I know, To talk out of turn, You might say that I'm young, You might say I'm unlearned, But there's one thing I know, Though I'm younger than you, Even Jesus would never, Forgive what you do.
Let me ask you one question, Is your money that good, Will it buy you forgiveness, Do you think that it could, I think you will find, When your death takes its toll, All the money you made, Will never buy back your soul.
And I hope that you die, And your death will come soon, I will follow your casket, In the pale afternoon, And I'll watch while you're lowered, Down to your deathbed, And I'll stand over your grave, Until I am sure you are dead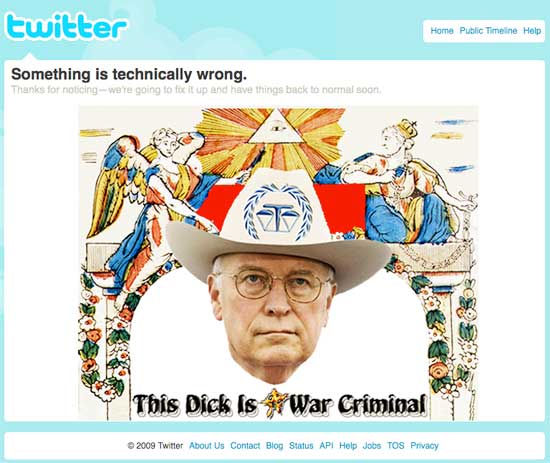 WHEREAS it has become apparent to the citizens of the United States, that there is no security for life and property, either under the regulations of society as it at present exists, or under the law as now administered; Therefore the citizens, whose names are hereunto attached, do unit themselves into an association for the maintenance of the peace and good order of society, and the preservation of the lives and property of the citizens of the United States, and do bind ourselves, each unto the other, to do and perform every lawful act for the maintenance of law and order, and to sustain the laws when faithfully and properly administered; but we are determined that no corrupt politician, thief, burglar, incendiary or assassin, shall escape punishment, either by the quibbles of the law, the insecurity of prisons. the carelessness or corruption of the police, or a laxity of those who pretend to administer justice.
They Don't Care About Us
by Michael Jackson
Skin head, dead head Everybody gone bad Situation, aggravation Everybody allegation In the suite, on the news Everybody dog food Bang bang, shot dead Everybody's gone mad
All I wanna say is that They don't really care about us All I wanna say is that They don't really care about us
Beat me, hate me You can never break me Will me, thrill me You can never kill me Jew me, sue me Everybody do me Kick me, kike me Don't you black or white me
All I wanna say is that They don't really care about us All I wanna say is that They don't really care about us
Tell me what has become of my life I have a wife and two children who love me I am the victim of police brutality, now I'm tired of bein' the victim of hate You're rapin' me of my pride Oh, for God's sake I look to heaven to fulfill its prophecy... Set me free
Skin head, dead head Everybody gone bad trepidation, speculation Everybody allegation In the suite, on the news Everybody dog food black man, black male Throw your brother in jail
All I wanna say is that They don't really care about us All I wanna say is that They don't really care about us
Tell me what has become of my rights Am I invisible because you ignore me? Your proclamation promised me free liberty, now I'm tired of bein' the victim of shame They're throwing me in a class with a bad name I can't believe this is the land from which I came You know I do really hate to say it The government don't wanna see But if Roosevelt was livin' He wouldn't let this be, no, no
Skin head, dead head Everybody gone bad Situation, speculation Everybody litigation Beat me, bash me You can never trash me Hit me, kick me You can never get me
All I wanna say is that They don't really care about us All I wanna say is that They don't really care about us
Some things in life they just don't wanna see But if Martin Luther was livin' He wouldn't let this be, No, No, no, nooo...
Skin head, dead head Everybody gone bad Situation, segregation Everybody allegation In the suite, on the news Everybody dog food Kick me, strike me Don't you wrong or right me
All I wanna say is that They don't really care about us All I wanna say is that They don't really care about us - All I wanna say is that They don't really care about us All I wanna say is that They don't really care about us - All I wanna say is that They don't really care about us All I wanna say is that They don't really care about us
Oh, I hope that I see you again I never even caught your name As you looked through my window pane -- So I'm writing this message today I'm thinking that you'll have a way Of hearing the notes in my tune -- Where are you going? Where have you been? I can imagine other worlds you have seen -- Beautiful faces and music so serene -- So I do hope I see you again My universal citizen You went as quickly as you came -- You know the power Your love is right You have good reason To stay out of sight -- But break our illusions and help us Be the light - "Message" by Michael Pinder
Previous Articles Moved To July Archive