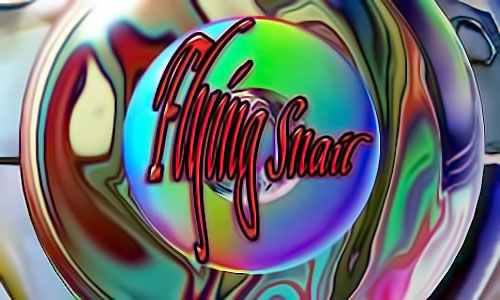 Freedom of expression and freedom of speech aren't really important unless they're heard...It's hard for me to stay silent when I keep hearing that peace is only attainable through war. And there's nothing more scary than watching ignorance in action. So I dedicated this Emmy to all the people who feel compelled to speak out and not afraid to speak to power and won't shut up and refuse to be silenced. - Tommy Smothers
Audio Control

Stop Play
Demonstration of FFT-CSP Animation with Audio
VolksMeter - Channel One - North/South - Cobb [Mountain] CA 95426 USA



Seismic Data On Line
Amateur Radio Public Seismic Network
An earthquake is the way the Earth relieves its stress by
transferring it to the people who live on it. - Dr. Lucy Jones
Information: ARPSN -- Complete Progress Log -- Heliplots -- Current Progress Log
Seismic Activity & Weather Data - Cobb [Mountain], CA 95426


Click above image for large picture of recent RAW seismic activity.
UTC and Pacific time located lower left corner correspond with weather picture below.
How's the Weather?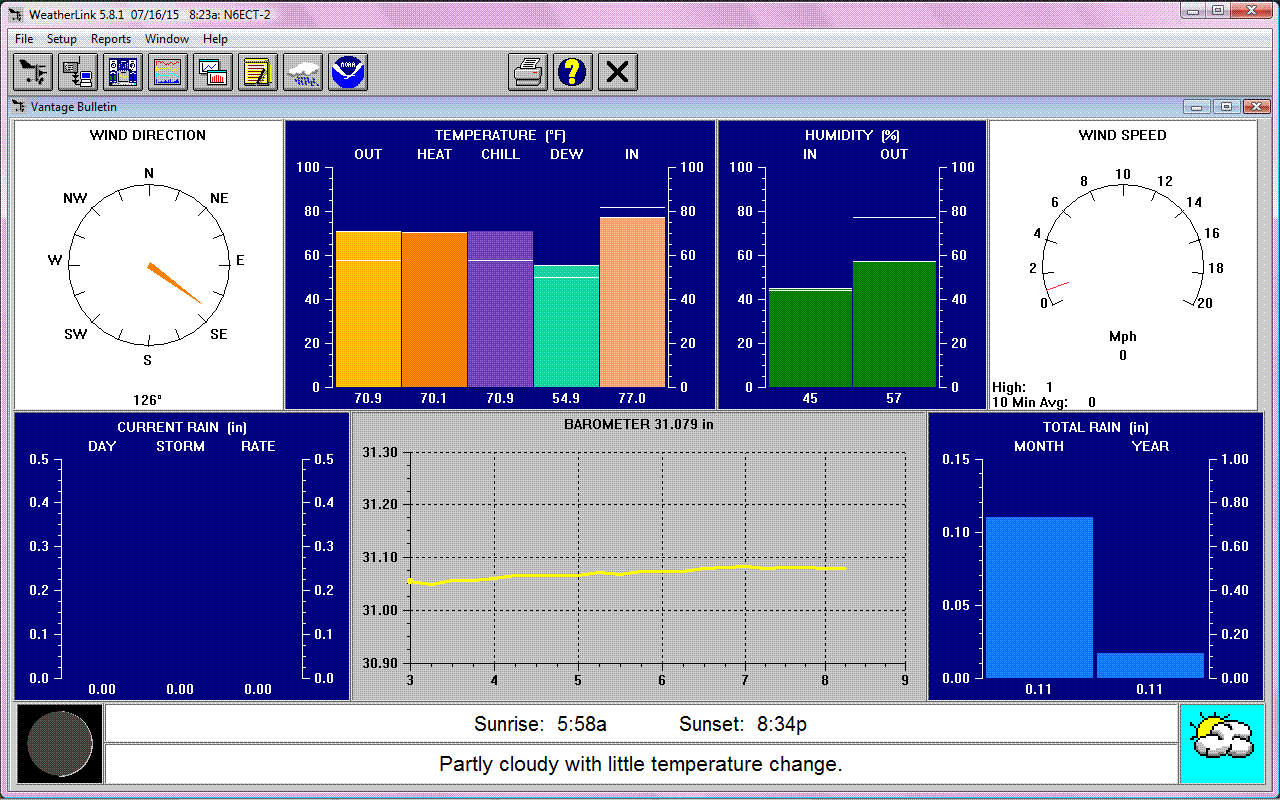 Click above image for large picture of Local Weather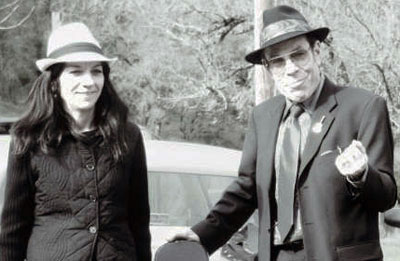 Mike Wilhelm & his Bottle Rock Blues & Rhythm Band featuring Neon Napalm
Tune of the week: House of Blue Lights - Click to Listen
Visit Mike's Page - Free iTunes - MP3 Podcast - YouTube Video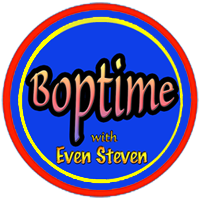 Boptime - Saturday Morning
6 AM East -- 3 AM Pacific -- 1000 UTC
Click: Listen On-Line for Even Steven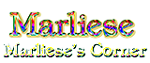 Underground Hour
Tuesdays - 7 to 8 pm
http://ksfs.sfsu.edu/
Music by MiKo
Tuesdays - 8 to 11 pm
Paper Mill Creek Saloon - Forest Knolls, CA - Free
Marliese's Corner - San Francisco Events


ASIFA-SF NEWSLETTER
Association International du Film d'Animation
(International Animated Film Association)
June 2009 by Karl Cohen
FIRST REVIEWS FOR PIXAR'S "UP" ARE BONAFIED RAVES This is the start of a glowing review in Screen Daily: "Pete Docter's Up is a marvel of a movie which will enchant cinema goers around the world and remain a family favorite for decades to come. A highpoint of ingenuity and storytelling in the Pixar canon and indeed the animated form, this is a fitting opening to this year's Cannes Film Festival; indeed it will be hard for any other film there to match the storytelling genius and gorgeous 3-D imagery which Docter and his team have achieved."
A teaser for the Hollywood Reporter's reviewer said, "Winsome, touching and arguably the funniest Pixar effort ever, the gorgeously rendered, high-flying adventure Up is a tidy 90-minute distillation of all the signature touches that came before it."
The Balboa's Gary Meyer was in Cannes and says, "Up premiered and totally captivated the 3,000 people in the Palais. They were entranced, charmed and in love with what may be the best film yet from the Emeryville based company."
THE SECRET CAN NOW BE TOLD. MICHAEL LANGAN HAS DIRECTED AN INTERNATIONAL VOLKSWAGEN COMMERCIAL IN BARCELONA, SPAIN! Most people only get to dream about events like this happening to them. Michael Langan has directed a stop-motion car commercial that is airing in Europe. Some months ago Michael told me he had a surprise phone call from a production company in Barcelona who saw his short Doxology at a festival. They showed it to an ad agency and the agency showed it to one of their clients, Skoda, a subsidiary of Volkswagen. They decided to adapt the car tango sequence from Doxology into a commercial with their new top-of-the-line model, the Superb. In late February he thought the likelihood of the project happening was pretty slim, but a few days later he got a call saying that project was approved, be on a plane to Barcelona Wednesday.
A couple weeks later he wrote from Spain, "Wrapped the shoot today... an extremely intense experience. I was on autopilot the whole time, having a blast directing a crew of 25... I've always feared working with a crew, but it just makes things easier when you have a team by your side. I think this spot is going to be really good!" He didn't get to see much of Barcelona, nor did he get much sleep, but it was a truly amazing experience. [Continue Reading]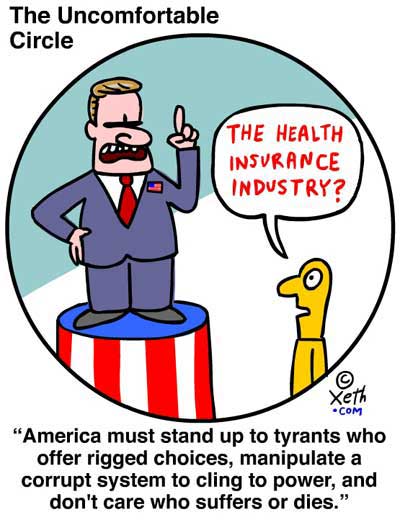 The Uncomfortable Circle by Xeth - http://www.xeth.com/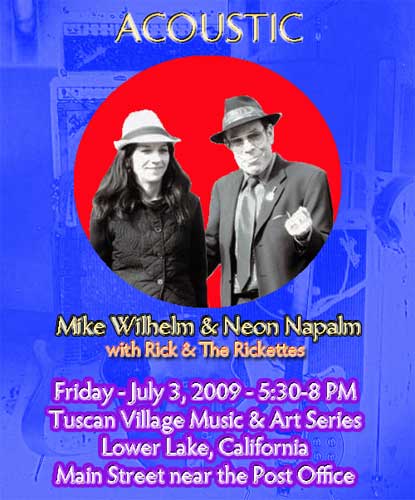 Mike Wilhelm & Neon Napalm, with Rick & The Rickettes
Friday, July 3, 2009, 5:30-8 PM - Tuscan Village - Lower Lake, CA


Dial-up denies Pursuit of Happiness, eliminates Net Equality, and created a disgruntled dial-up 'tweet' called Bitter...
---
200906.30 - 11:30 UTC
Cultivate Understanding

War Criminals Watch
No Sanctuary From Prosecution
http://warcriminalswatch.org/
Will any officials of the Bush administration who are responsible for the "war on terror" be indicted and held accountable for those crimes ...or will they write books for Denialists?
Flying Snail Amateur Seismic Research
ARPSN - Current Weather at Sensor Location
Introduction
I became interested in local earthquake activity while living in the San Francisco Bay area during the '60s and on multiple occasions experienced something (during an earthquake) I could not explain, but did not have the resources or time to pursue this personal phenomenon; however, because of my experience with Amateur Radio I was, at least, able to observe local seismic activity via USGS transmitters.
During the '70s I saw an Eigenmode experiment which related to 'what I could not explain' (above). Here is a similar experiment, on video, from YouTube that shows a nice depiction of how the eigenmodes of a plate change with increasing forcing frequency.
Within the past few years I finally got to personally experience, thanks to RLL Instruments, a VolksMeter; something that now preoccupies most of my spare time, observing Hum and Teleseismic activity; i.e., earthquake events.
Two people who sparked my further interest in this area were Randall Peters and his friend Friedemann Freund.
Randall and his friend Sheng-Chiang Lee did some great work on FFT-CSP Seismic Comparison and I provided a series of animations depicting what they looked like. Unfortunately, for the past eighteen years I have only had access to dial-up, and data uploads were taking up to four plus hours, when it should have been one hour, causing a lot of frustration, so I stopped data uploads and animation.
I currently believe Randall, Sheng-Chaing, and Friedemann are 'on to something' in the vicinity of early earthquake detection; something I am extremely fond of. I also believe old inaccurate "accepted" scientific information needs to be updated with "correct" new information; allowing for new ways of observation and that it takes a larger scientific community working together, in many fields, to achieve these goals.
[Comment for graduate and respected Scientific Communities: You know us. Although mostly retired, we were the 'geekie looking' folks that usually appeared when you were having a problem with a project the Government had a lot of money invested in and wanted completed. We were not specialists like you, we were 'tank' trouble shooters who made 'things work'. We never stole anybody's 'thunder', so to speak, and were not interested in 'science fame'. We wanted to get the job done and working as quickly as possible, no matter what it was or who was funding it, and had an extremely high completion success rate. (fwiw) We were not anti-social as some believed, we were socially challenged, ... and all we ask of your community is, "consider working outside the box every once in a while."]
Current VolksMeter Seismicity - [Continue & View VolksMeter Seismic Heliplots at]:
Permalink - http://flyingsnail.com/seismic-research.html
Telecoms Face Antitrust Threat
Wireless Market, Generic Drugs Reviewed as Justice Department Steps Up Enforcement
By AMOL SHARMA
The Department of Justice has begun looking into whether large U.S. telecommunications companies such as AT&T Inc. and Verizon Communications Inc. are abusing the market power they have amassed in recent years, according to people familiar with the matter.
The review, while in its early stages, is an indication of the Obama administration's aggressive stance on antitrust enforcement. The Justice Department's antitrust chief, Christine Varney, has said she wants to reassert the government's role in policing monopolistic and anticompetitive practices by powerful companies.
The law that covers such behavior, the Sherman Antitrust Act, has been used in the past against giants ranging from Standard Oil to Microsoft Corp. It lay essentially dormant during the Bush years, with the agency bringing no major case. The telecom industry is among several sectors now coming under scrutiny. Others include health care and agriculture.
The Justice Department is already cracking down on certain agreements. It recently filed an objection to plans by airlines in the global Star Alliance to cooperate more closely on international routes and fares. It has targeted payments large pharmaceutical producers sometimes make to generic-drug makers to delay cheap copies of medicines. In addition, Ms. Varney is investigating Google Inc.'s settlement with authors and publishers over its Book Search product.
The telecom review isn't a formal investigation of any specific company, and it isn't clear it will ever become one. The review is expected to cover all areas from land-line voice and broadband service to wireless.
One area that might be explored is whether big wireless carriers are hurting smaller rivals by locking up popular phones through exclusive agreements with handset makers. Lawmakers and regulators have raised questions about deals such as AT&T's exclusive right to provide service for Apple Inc.'s iPhone in the U.S. Big carriers say limiting exclusive deals would hurt innovation.
The department also may review whether telecom carriers are unduly restricting the types of services other companies can offer on their networks, one person familiar with the situation said. Public-interest groups have complained when carriers limit access to Internet calling services such as Skype.
Through a spate of consolidation and organic growth, AT&T and Verizon have become the two dominant players and have a great deal of clout with equipment makers. Combined, they have 90 million land-line customers and 60% of the 274 million U.S. wireless subscribers. They operate large portions of the Internet backbone.
Past antitrust regulation played a major role in shaping the telecom sector. The U.S. pursued a landmark antitrust case against AT&T, resulting in the 1984 breakup of the "Ma Bell" telephone monopoly into regional carriers. One of those, SBC Communications Inc., later led a merger roll-up, and by 2006 had reconstituted the giant now known as AT&T Inc.
Verizon, created in 2000 in a merger of GTE Corp. and Bell Atlantic Corp., bulked up through deals such as its 2006 acquisition of MCI Inc. Its wireless unit, a joint venture with Vodafone Group PLC, acquired Alltel Corp. early this year.
Some antitrust experts said the U.S. would have a tough time opening a Sherman Act case against telecom providers and showing a company was abusing market power. "It would be a very hard case to make," said Donald Russell, a Washington attorney who reviewed a number of telecom mergers as a DOJ antitrust lawyer in the Clinton administration. "You don't have any firm that's in a dominant position."
"Investigations don't necessarily lead to court cases," said Ketan Jhaveri, an attorney with Simpson Thacher & Bartlett LLP who once worked on the Justice Department's telecom antitrust task force. He noted that antimonopoly litigation consumes a lot of resources.
"What you'll probably see is a lot of investigations opened, but they'll bring cases where they have the best shot of succeeding in litigation and clarifying the law," Mr. Jhaveri said. He added that the scrutiny itself might help deter anticompetitive behavior, even if suits aren't filed.
Harold Feld, from the consumer advocacy group Public Knowledge, said the telecom review reflects the Obama administration's philosophy on antitrust. Traditionally, he said, the government has tried to show that a single firm had monopolistic power; but Mr. Feld said it is possible for more than one company to exercise monopoly-like power in sectors like telecom. He argued Verizon and AT&T had thrown around their weight in a variety of ways, from gobbling up radio spectrum to charging high fees for other companies to connect to their networks.
Major telecom companies say the industry is very competitive, both in land lines, where cable and phone companies are dueling fiercely, and in the wireless sector, where there are four major national carriers. They also argue that regulation of specific areas of telecom, including exclusive handset deals, would harm innovation.
The debate over exclusive handset deals has been escalating. The Federal Communications Commission said last month it will investigate them. That followed a congressional hearing that spotlighted the complaints of small carriers that said they are being shut out.
"This is the outcome of indifference on the part of the government to the concentration of power in the hands of a few," said Jack Rooney, chief executive of Chicago-based U.S. Cellular, in a recent interview. U.S. Cellular has 6.2 million customers, mostly in rural areas.
AT&T, with the iPhone deal, isn't alone in striking exclusive arrangements. Verizon is the exclusive provider of Research In Motion Ltd.'s touch-screen BlackBerry Storm in the U.S. Sprint Nextel Corp. will be the only carrier with the Palm Inc. Pre until early next year.
The carriers say such exclusives enable them to take risks on expensive new smart phones and bring them to market at discounted prices. The deals limit the ability of manufacturers such as Palm, Apple and HTC Corp. to distribute their devices widely. But some analysts say those companies benefit by getting a significant share of a carrier's marketing and sales resources.
"If you are launching an absolutely new product to the market, pairing up with a Tier 1 carrier gives you instant visibility and buzz and a first-rate marketing campaign," said Andy Castonguay, a wireless analyst at Yankee Group.
Paul Roth, AT&T's president of retail sales and service, told Congress last month that the billions of dollars the company invests in its network and services would be put at risk if government were to "impose intrusive restrictions on these services or the way that service providers and manufacturers collaborate on next-generation devices." Mr. Roth said there is plenty of competition and innovation in the wireless industry.
Verizon said it has tried to negotiate deals with some small rural carriers, including Cellular South, on certain handsets made by LG Electronics Inc. and Samsung Electronics Co., but the sides haven't been able to agree on final terms. "In the absence of regulation and political interest, we are showing that we're willing to change our business relationship with rural carriers," said a Verizon Wireless spokesman, Jeffrey Nelson.
Jon Muleta, former wireless bureau chief of the FCC, said exclusive handset deals won't be an issue the government can pursue on antitrust grounds unless major handset makers say they're being forced into the deals. "The equipment providers enter into these deals willingly," Mr. Muleta said.
-- Elizabeth Williamson contributed to this article.
Read Article Comments:
http://online.wsj.com/article/SB124689740762401297.html#articleTabs_comments%26articleTabs%3Dcomments
Source: http://online.wsj.com/article/SB124689740762401297.html
An evening of Eclectic Nostalgic LaySir MaiKö
Music and Various Insundries.
Tuesday, July 7, 8-11PM Free Live Music
Papermill Creek Saloon 415 488-9235 - 1 Castro St., Forest Knolls, CA 94933
At Forest Knolls intersection, between San Geronimo and Lagunitas. Visible from Sir Francis Drake.
Thought for the day: If at first you don't succeed, skydiving is probably not for You.
Happy Trails........... >>>>>>>>>>Michael<<<<<<<<<<<<<<<
Once In Forever
At five minutes and six seconds after 4 AM on the 8th of July, the time and date will be: 04:05:06 07/08/09.
Seismic Activity - Cobb [Mountain] CA 95426 USA July 06 & 07, 2009
Flying Snail Seismic Research - http://flyingsnail.com/seismic-research.html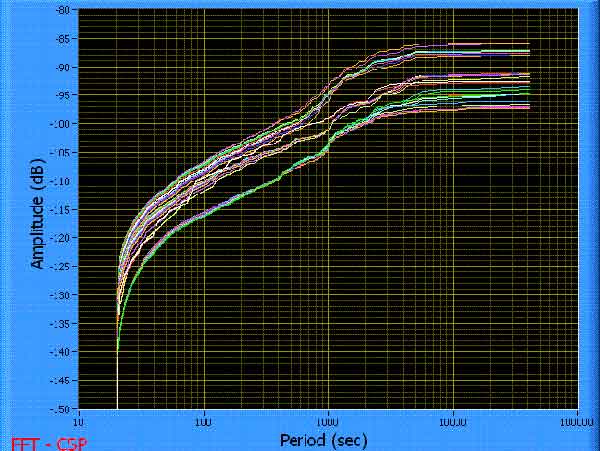 Cobb [Mountain] North/South VolksMeter Sensor FFT-CSP July 06, 2009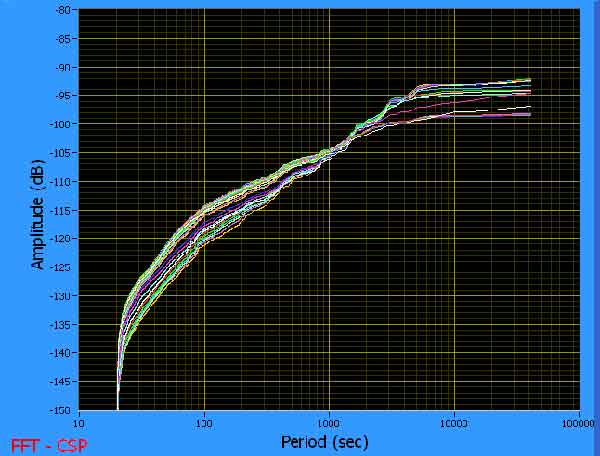 Cobb [Mountain] East/West VolksMeter Sensor FFT-CSP July 06, 2009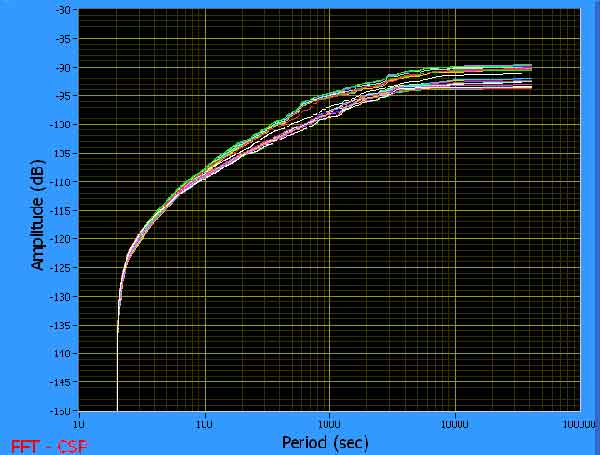 Cobb [Mountain] North/South VolksMeter Sensor FFT-CSP July 07, 2009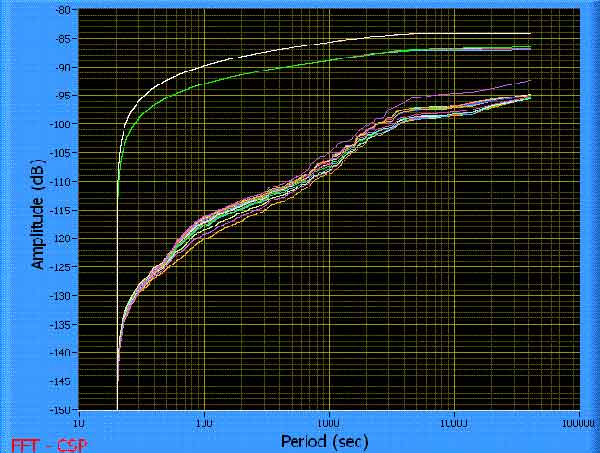 Cobb [Mountain] East/West VolksMeter Sensor FFT-CSP July 07, 2009
Image data provided by ARPSN - FFT-CSP images provided by Dr. Randall Peters
The Geysers - Magnitude 3.8 - Tuesday, July 7, 2009 at 0:29:33 (UTC)
The Geysers - Magnitude 3.7 - Tuesday, July 7, 2009 at 5:03:30 (UTC)
http://quake.usgs.gov/recenteqs/Quakes/quakes0_fault.htm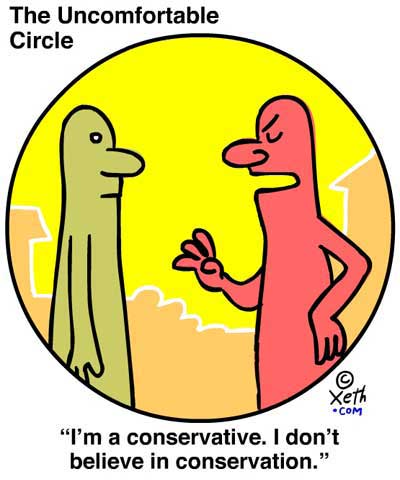 The Uncomfortable Circle by Xeth
http://www.xeth.com/
Remembering What Cosmic Lady Said 29 Years Ago, 1980

In Memory of Cosmic Lady - NobodyForPresident.org
Nope, Nothing Odd Going On Here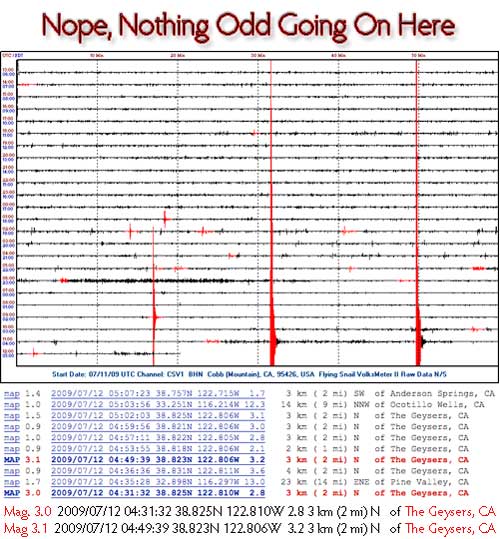 Yes, I'm being Sarcastic - 200907.12 Seismic Heliplots:
Local Activity - Local Teleseismic Activity - USGS

Steve Bell
Democrats push for probe into Bush policies
by Pete Yost - WASHINGTON (AP)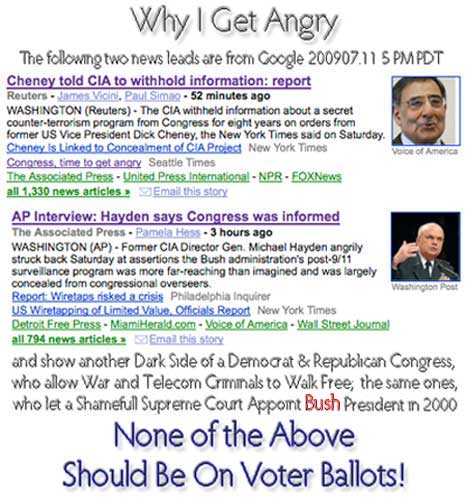 Who knew Cheney ordered the CIA to lie & Bush-era surveillance went beyond wiretaps?
Bush Lied About Finding Osama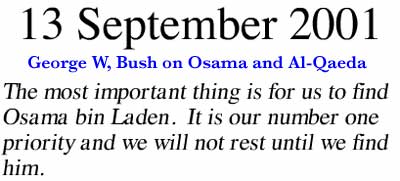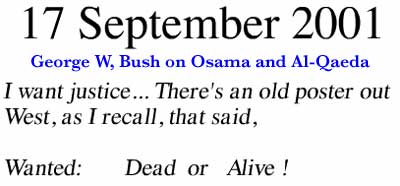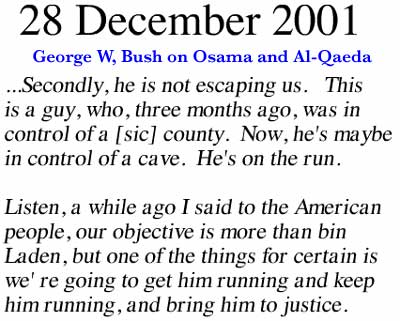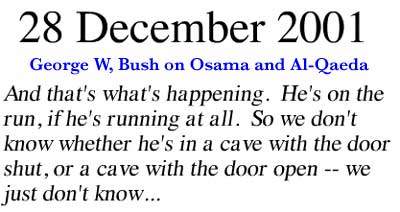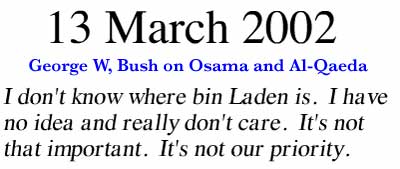 I am truly not that concerned about him.
BUSH AND BIN LADEN FAMILIES ARE FRIENDS
The Above Is In Flash Video Format:
http://www.flyingsnail.com/Dahbud/BOQ.html
Music & Vocal by John McCutcheon - Empty WORDS by George W. Bush
Why Does He Want to Drop Bombs on Innocent Iraqis?
Transcript of White House Briefing - January 6, 2003
Ari Fleischer: And with that, I'm more than happy to take your questions. Helen.
Helen Thomas: At the earlier briefing, Ari, you said that the President deplored the taking of innocent lives. Does that apply to all innocent lives in the world? And I have a follow-up.
Ari Fleischer: I refer specifically to a horrible terrorist attack on Tel Aviv that killed scores and wounded hundreds. And the President, as he said in his statement yesterday, deplores in the strongest terms the taking of those lives and the wounding of those people, innocents in Israel.
Helen Thomas: My follow-up is, why does he want to drop bombs on innocent Iraqis?
Ari Fleischer: Helen, the question is how to protect Americans, and our allies and friends --
Helen Thomas: They're not attacking you.
Ari Fleischer: -- from a country --
Helen Thomas: Have they laid the glove on you or on the United States, the Iraqis, in 11 years?
Ari Fleischer: I guess you have forgotten about the Americans who were killed in the first Gulf War as a result of Saddam Hussein's aggression then.
Helen Thomas: Is this revenge, 11 years of revenge?
Ari Fleischer: Helen, I think you know very well that the President's position is that he wants to avert war, and that the President has asked the United Nations to go into Iraq to help with the purpose of averting war.
Helen Thomas: Would the President attack innocent Iraqi lives?
Ari Fleischer: The President wants to make certain that he can defend our country, defend our interests, defend the region, and make certain that American lives are not lost.
Helen Thomas: And he thinks they are a threat to us?
Ari Fleischer: There is no question that the President thinks that Iraq is a threat to the United States.
Helen Thomas: The Iraqi people?
Ari Fleischer: The Iraqi people are represented by their government. If there was regime change, the Iraqi --
Helen Thomas: So they will be vulnerable?
Ari Fleischer: Actually, the President has made it very clear that he has no dispute with the people of Iraq. That's why the American policy remains a policy of regime change. There is no question the people of Iraq --
Helen Thomas: That's a decision for them to make, isn't it? It's their country.
Ari Fleischer: Helen, if you think that the people of Iraq are in a position to dictate who their dictator is, I don't think that has been what history has shown.
Helen Thomas: I think many countries don't have -- people don't have the decision -- including us. - [Click for Article July 2007 Source]
February 11, 2004
Q Yesterday we were told that Karl Rove had no role in it-
THE PRESIDENT: Yes.
Q -- have you talked to Karl and do you have confidence in him-
THE [LYING] PRESIDENT: Listen, I know of nobody -- I don't know of anybody in my administration who leaked classified information. If somebody did leak classified information, I'd like to know it, and we'll take the appropriate action. And this investigation is a good thing.
And again I repeat, you know, Washington is a town where there's all kinds of allegations. You've heard much of the allegations. And if people have got solid information, please come forward with it. And that would be people inside the information who are the so-called anonymous sources, or people outside the information -- outside the administration. And we can clarify this thing very quickly if people who have got solid evidence would come forward and speak out. And I would hope they would.
And then we'll get to the bottom of this and move on. But I want to tell you something -- leaks of classified information are a bad thing. And we've had them -- there's too much leaking in Washington. That's just the way it is. And we've had leaks out of the administrative branch, had leaks out of the legislative branch, and out of the executive branch and the legislative branch, and 've spoken out consistently against them and I want to know who the leakers are. [Click Here for Leakers]

Lies, Lies, Lies - BlackMustache.com
Congress Supports War & Telecom Criminals
The lie can be maintained only for such time as the State can shield the people from the political, economic and/or military consequences of the lie. It thus becomes vitally important for the State to use all of its powers to repress dissent, for the truth is the mortal enemy of the lie, and thus by extension, the truth becomes the greatest enemy of the State. - Dr. Joseph M. Goebbels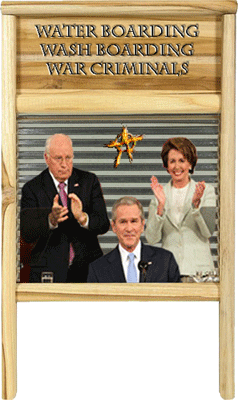 "Off the Table" Friends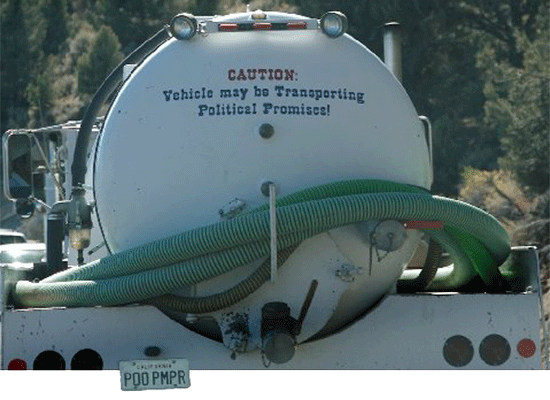 Caution: Vehicle may be Transporting Political Promises!
None of the Above
Should Be On Voter Ballots
Nobody for President

Paul Krassner - July Mini-Tour
July 14, Tuesday
Reading and book signing for In Praise of Indecency- 7:30 PM
Book Smith at 1644 Haight St. between Clayton & Cole (863-8688)
Paul Krassner's style of personal journalism constantly blurs the line between observer and participant. Nowhere is this more apparent than in In Praise of Indecency, a collection of essays and interviews culled from his columns at AVN Online. Whether being interviewed by Susie Bright, or imagining a conversation between Pee-Wee Herman and Pete Townshend about their busts by overzealous cops, or reminiscing about his friend Lenny Bruce, Krassner shines his keen satirical mind on the so-called taboos of todays society and breaks them down to show the hypocrisy of the worlds "culture warriors." With a biting wit and tongue firmly planted in cheek, Mr. Krassner reveals the absurdity of our oppressive social mores in this stark, funny, and ultimately thought-provoking collection.
Paul Krassner is the founder, editor and frequent contributor to the free-thought magazine The Realist. A key figure in the counterculture of the 1960s, he edited Lenny Bruce's autobiography How To Talk Dirty and Influence People. He currently writes columns for AVN Online and High Times Magazine and publishes the Disneyland Memorial Orgy poster at paulkrassner.com. In 2004 he received an ACLU Upton Sinclair Award for dedication to freedom of expression. His books include Pot Stories for the Soul, Tales of Tongue Fu, One Hand Jerking, and Confessions of a Raving Unconfined Nut. He continues to perform and lecture at college campuses, theaters and art galleries across the country.
July 15, Wednesday
Reading: "Who's to Say What's Obscene:
Politics, Culture & Comedy in America Today,"
With a Foreword by Arianna Huffington
City Lights Bookstore
261 Columbus Ave. at Broadway, San Francisco
7 p.m. For info, call (415) 362-8193

July 16, Thursday
Panel about Censorship & Entertainment
Commonwealth Club -- San Francisco
Address, Phone & Time to come

July 17, Friday
Stand-Up Performance
Opening Act: Roy Zimmerman, satirical troubadour
Freight & Salvage Coffeehouse
1111 Addison St., Berkeley
8 p.m. Doors Open at 7:30 For info, call (510) 548-1761

July 18, Saturday
Reading: "Who's to Say What's Obscene"
Back Room Wines in Downtown Napa
1000 Main St. (Entrance on First)
5 p.m. For info, call (707) 226-1378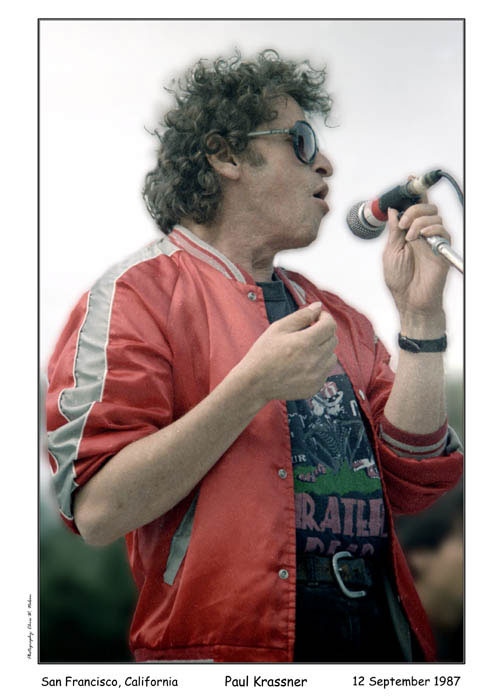 Paul Krassner photograph by Chris Nelson
Behind the Fake Report of Jeff Goldblum's Death
A friend of mine received an e-mail from Global Associated News, complete with a professional-looking logo of the globe. Their "Breaking News" was about the death of Jeff Goldblum. She forwarded it on to others, including a reporter. Later, when she learned that it was an untrue report, she felt dismayed and guilty about her inadvertent role in helping to spread such a falsehood.
Incidentally, my computer's spellcheck informs me that "Goldblum" is "Not in dictionary," suggesting that I use instead: Globule, Godbout, Glabellum or Hoodlum. Furthermore, "spellcheck" itself is not in their dictionary, and I'm advised to use spell-check or spell check.
Anyway, I googled (also not in dictionary) Global Associated News, and there it was, with a notation in red, "This Story Is Still Developing," preceding the account:
"Actor Jeff Goldblum died while filming a movie in New Zealand early this morning—June 26, 2009. Preliminary reports from New Zealand Police officials indicate that the actor fell more than 60 feet to his death on the Kauri Cliffs while on-set. Specific details are not yet available. The accident occurred at approximately 4:30 a.m. Additional details and information will be forthcoming. New Zealand in recent years has grown in popularity as a backdrop for Hollywood producers because of it's [sic] scenic and rugged landscape. Recent movies filmed in New Zealand include The Lord of the Rings, King Kong and The Chronicles of Narnia."
I scrolled down to the bottom, where this admonition appeared: "This story was dynamically generated using a generic 'template' and is not factual. Any reference to specific individuals has been 100% fabricated by web site visitors who have created fake stories by entering a name into a blank 'non-specific' template for the purpose of entertainment. For sub-domain and additional use restrictions: FakeAWish.com."
The logo for "Fake a Wish—Celeb Fake News Generator" is a solid red circle with the warning, "Bullshit." I'm instructed to "Enter a celebrity name to see a list of fake news items about them. I type "Jeff Goldblum," only to find out there are three other ways he died: "Actor Jeff Goldblum hospitalized after traffic altercation." "Luxury yacht sinks off coast of Tropez, France. Jeff Goldblum reported missing." "Jeff Goldblum presumed dead in private plane crash."
Plus there's a link to "Back By Popular Demand! Jeff Goldblum is new Masturbation World Champion!" The link leads to this:
Jeff Goldblum Shatters Masturbation World Record!
"It's official, Jeff Goldblum is the new king of masturbation. In a stunning feat of endurance and determination, Jeff Goldblum achieved 36 orgasms in a 24 hour period! Sleeping intermittently during the 24 hour marathon, Jeff Goldblum remained focused and aroused by his impressive library of pornographic films. With over 400 films in his library and 3 televisions playing movies at all times, he had a continuous stream of footage to aid him in his quest. It is apparent by the massive development of the muscles in his forearm that Jeff Goldblum is not your average masturbator.
"In an interview with UJ ['Useless Junk'] reporters after the record setting event, Jeff Goldblum was quoted as saying, 'Masturbation for me is a way of life. I've been training for this day since I was 13 years old and I'm happy with my performance today.' This record was formerly held by German Student Hans Blickstein who achieved 27 orgasms in a 24 hour period. Mr. Blickstein was not available for comment. When asked what his next world record achievement would be, Jeff Goldblum said, My immediate goal is to get a bag of ice and some lotion on my penis to soothe the burning.'"
I contacted Rich Hoover, the man behind the electronic curtain.
"The whole network started in 1998 with UselessJunk.com," he told me. "Make a Wish kind of spawned off after that uploading content, gag things, something to spark water cooler conversations. Information didn't travel as quickly as it does today. It's incredible how fast these rumors have gone viral. Mind boggling. I started with a cubicle environment in mind, me being in a cubicle myself. Just type a name into the generator and then tap your neighbor on the shoulder to come look at your PC, and everybody could laugh about a fake story. A lot of these fake stories originally started with non-celebrities. The arrested ones—car crash, possible DUI—hurt their reputation, and the non-celebrities freaked out, so I focused more on celebrity templates."
The roster of fake death reports that have gone megaviral includes Tom Hanks (2006) and Tom Cruise (2008); both fell to their death in New Zealand. Hoover has never been threatened with a libel suit, except for one "cease and desist" request, from Michael Vick for a report about his coming out of the closet. Vick even went on live TV in Atlanta to deny rumors that he's gay, claiming defamation of character. That kind of homophobia, coming from a man who was convicted of organizing vicious dog fights, is mighty ludicrous.
I decided to type in the name Miley Cyrus on FakeAWish.com, and this is what I found:
"Actor Miley Cyrus hospitalized after traffic altercation." "Luxury yacht sinks off coast of St. Tropaz, France. Miley Cyrus reported missing." "Miley Cyrus dies after falling from cliff in New Zealand." "Miley Cyrus Presumed dead in Private Plane Crash." And "Back By Popular Demand! Miley Cyrus is new Masturbation Champion!" I clicked on that icon, and it linked me to the same exact story as Jeff Goldblum, with Miley's name at every point where Goldblum's was, but—due to a template limited by its own sexist programming--the pronouns remain masculine. The final sentence reads, "When asked what his next world record achievement would be, Miley Cyrus said, 'My immediate goal is to get a bag of ice and some lotion on my penis to soothe the burning.'" Good luck, Miley!
Goldblum had made a cameo appearance each night that week on Comedy Central's Colbert Report. A staffer tipped me off that one of Stephen Colbert's writers had been assigned to instigate the fake news item in the hope that it would Facebook-and-Twitter its way into viral status, just so that Goldblum could then personally insist on the show that he was still alive. At 2:30 a.m. last night, I checked the Goldblum site, which now reads, "Actor Jeff Goldblum died while filming a movie in New Zealand early this morning—July 7, 2009." How could he have denied on TV a story about his death that had not yet been published? But the site is automatically refreshed so that the date changes every midnight. This was just like Groundhog Day, with Goldblum dying in the same way again and again, every morning at approximately 4:30 a.m.
I told Hoover how the prank was perpetrated, but he insisted it was merely "a coincidence that went viral. There's no way that the show's producers would have found FakeAWish.com and been able to successfully send it viral with any level of confidence it would actually be a hit. Thousands of celebrity names hit the site, but very few of them ever gain traction." Had I, a professional prankster, been the "victim" of a hoax myself? In my recent interview on Larry King Live, we discussed the ethics of fake news. Here's a clip from that show:
http://www.youtube.com/user/CityLightsBooks
Mike Wilhelm & his Bottle Rock Blues & Rhythm Band
featuring the blue velvet voice of Neon Knepalm
TONIGHT, July 15th, 2009, 6:30-8:30 PM
Indian Beach Resort, ClearLake Oaks and Glenhaven, CA
The Best Free Live Music in Sonoma County!
via Marliese's Corner
The 2009 Backyard Concert Season continues with
The Nick Gravenites Band
w/Levi Lloyd & the 501 Band
Thursday, July 16th, 2009
The Backyard is located at the Station House
3565 Standish Ave. off Todd Road exit on 101 in Santa Rosa.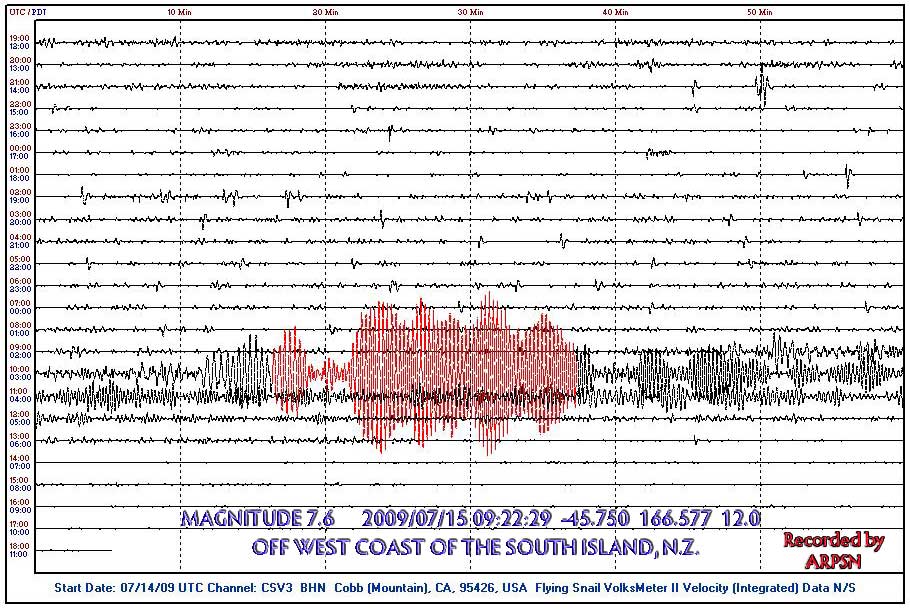 Earthquake Magnitude 7.6 - Off West Coast of the South Island, N.Z.
Seismic Events: Local - Teleseismic (M7.6 Location) - Large Image
Sitemap Updated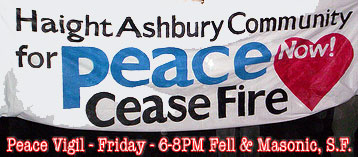 Our next Haight Ashbury Peace Vigil will be TONIGHT, Friday, July 17. We will be at our usual location -- Masonic and Fell, in the Panhandle, between 6 and 8 pm. Sunset will be about 8:30, so this will be another entirely daytime vigil. Friday's forecast (as of tonight) is for clear skies with temperatures in the high sixties at 5 pm, and dropping to the low sixties by 8 pm, so you may want to bring a sweater or jacket.
We will have our usual signs, leaflets, music, and snacks . We hope you will be able to join us. Come for the whole vigil, or just show up for 5 minutes (or anything in between). Pictures from our previous vigils can be seen here:

http://www.flickr.com/photos/haightpeacevigil/

We will continue every third Friday of the month until the war is over. If you can't join us this month, please put us on your calendar for next month--August 21.. Again, we hope to see you with us this Friday.
P.S. If you are on Facebook, there is a group for our peace vigil. You can either look up "PEACE VIGIL / Haight-Ashbury", or follow this link:
http://www.facebook.com/reqs.php#/group.php?gid=81996593599
Hacker break-in of Twitter e-mail yields secret docs
Underscores problems broadcasting life's secrets to the world, say experts
by Gregg Keizer 17 July, 2009 08:39 - Tags: twitter
A hacker made off with confidential Twitter documents after breaking into an employee's e-mail account, the company's co-founder confirmed yesterday. [Continue Reading]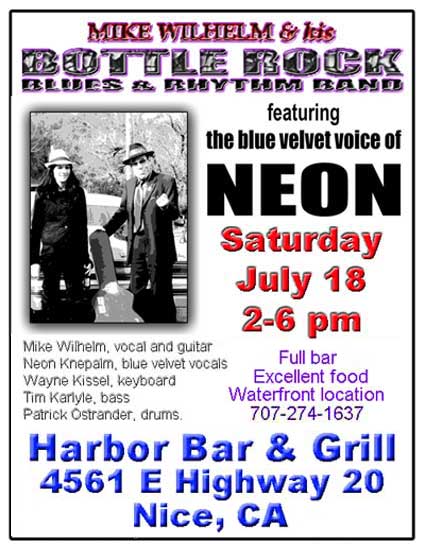 Mike Wilhelm & his Bottle Rock Blues & Rhythm Band
featuring the blue velvet voice of Neon Knepalm
Harbor Bar & Grill, Nice, CA
Saturday, July 18, 2009, 2-6 PM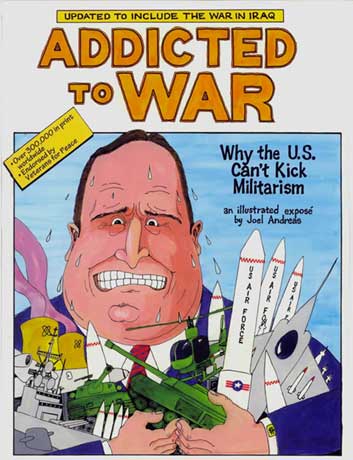 Addicted to War
ADDICTED TO WAR takes on the most active, powerful and destructive military in the world. It tells the history of U.S. foreign wars - from the Indian Wars to the current wars in Iraq and Afghanistan - in a comic book format.
Online Ebook Source: http://www.addictedtowar.com/atw1a.html
QUAKER TERRORISTS
The first accounts of DOMESTIC SPYING surfaced when Corporate Media reported:
Is the Pentagon spying on Americans?
Secret database obtained by NBC News tracks suspicious' domestic groups.
By Lisa Myers, Douglas Pasternak, Rich Gardella and the NBC Investigative Unit
Updated: 6:18 p.m. ET Dec. 14, 2005
WASHINGTON - A year ago, at a Quaker Meeting House in Lake Worth, Fla., a small group of activists met to plan a protest of military recruiting at local high schools. What they didn't know was that their meeting had come to the attention of the U.S. military.
A secret 400-page Defense Department document obtained by NBC News lists the Lake Worth meeting as a "threat" and one of more than 1,500 "suspicious incidents" across the country over a recent 10-month period.
"This peaceful, educationally oriented group being a threat is incredible," says Evy Grachow, a member of the Florida group called The Truth Project.
Continue reading at: http://www.msnbc.msn.com/id/10454316/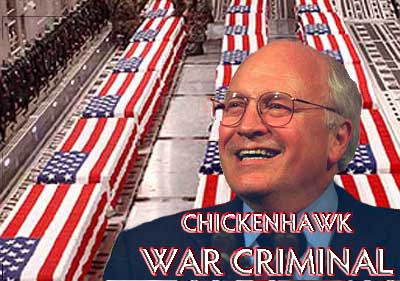 Ex-Secretary of Defense - Halliburton War Criminal - Shadow President
PEANUT-BUTTER & JELLY TERRORISTS
The Other Big Brother
The Pentagon has its own domestic spying program. Even its leaders say the outfit may have gone too far.
By Michael Isikoff
Newsweek
Jan. 30, 2006 issue - The demonstration seemed harmless enough. Late on a June afternoon in 2004, a motley group of about 10 peace activists showed up outside the Houston headquarters of Halliburton, the giant military contractor once headed by Vice President Dick Cheney. They were there to protest the corporation's supposed "war profiteering." The demonstrators wore papier-mache masks and handed out free peanut-butter-and-jelly sandwiches to Halliburton employees as they left work. The idea, according to organizer Scott Parkin, was to call attention to allegations that the company was overcharging on a food contract for troops in Iraq. "It was tongue-in-street political theater," Parkin says.
But that's not how the Pentagon saw it. To U.S. Army analysts at the top-secret Counterintelligence Field Activity (CIFA), the peanut-butter protest was regarded as a potential threat to national security.
Continue reading at: http://www.msnbc.msn.com/id/10965509/site/newsweek/
Bush Authorized Domestic Spying - Post-9/11 Order Bypassed Special Court
By Dan Eggen
Washington Post Staff Writer
Friday, December 16, 2005; Page A01
President Bush signed a secret order in 2002 authorizing the National Security Agency to eavesdrop on U.S. citizens and foreign nationals in the United States, despite previous legal prohibitions against such domestic spying, sources with knowledge of the program said last night. Continue reading at:
http://www.washingtonpost.com/wp-dyn/content/article/2005/12/16/AR2005121600021.html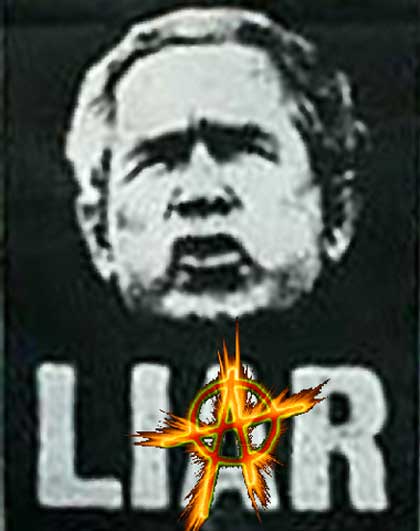 Bush for Governor of California
THE PRESIDENT: Yes, Ed.
Q Mr. President, with this program, though, what can you say to those members of the public that are worried about violations of their privacy?
THE PRESIDENT: Ed, I can say that if somebody from al Qaeda is calling you, we'd like to know why. In the meantime, this program is conscious of people's civil liberties, as am I. This is a limited program designed to prevent attacks on the United States of America. And I repeat, limited. And it's limited to calls from outside the United States to calls within the United States. But they are of known -- numbers of known al Qaeda members or affiliates. I think most Americans understand the need to find out what the enemy is thinking. And that's what we're doing.
We're at war with a bunch of cold-blooded killers who will kill on a moment's notice. And I have a responsibility, obviously, to act within the law, which I am doing. It's a program that's been reviewed constantly by Justice Department officials, a program to which the Congress has been briefed, and a program that is, in my judgment, necessary to win this war and to protect the American people. Continue reading at:
http://www.whitehouse.gov/news/releases/2006/01/20060101.html
Aims and Strategy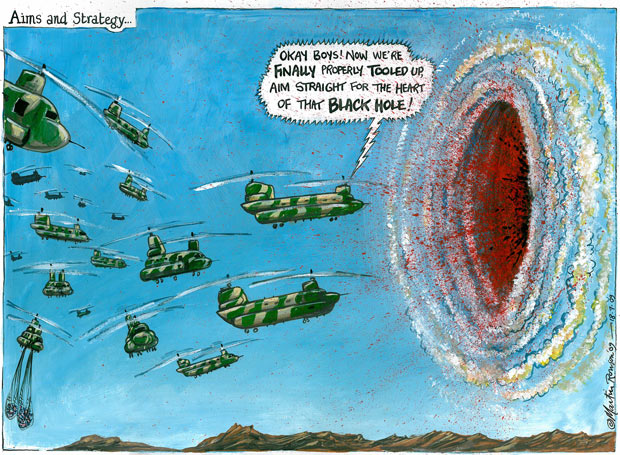 Martin Rowson
Amateur astronomer spots Earth-size scar on Jupiter
Australian man alerts Nasa to hole in planet's atmosphere caused by comet or asteroid crash
by Toni O'Loughlin and agencies, guardian.co.uk, Tuesday 21 July 2009 10.27 BST
An amateur Australian astronomer looking through his backyard telescope has discovered that a large comet or asteroid has crashed into Jupiter, creating a hole the size of the Earth in the planet's atmosphere.
Anthony Wesley, 44, a computer programmer who lives in a small town outside the capital, Canberra, discovered a large scar on Jupiter when he was photographing the giant gaseous planet.
He tipped off Nasa about his discovery, and images taken by the US space agency's infrared telescope in Hawaii show a scar in the atmosphere near the south pole of the planet.
In a remarkable twist of fate, the discovery was made on the 40th anniversary of the Apollo 11 moon landing and the 15th anniversary of another large comet strike on Jupiter.
Wesley, who spends about 20 hours a week on his passion of watching and photographing Jupiter, spotted the strike using the telescope at the bottom of his garden in Murrumbatema at about 1am yesterday (4pm BST on Sunday).
But he almost missed making the discovery because he was watching the Open golf championship and the second Ashes test match. "I'm a keen golf watcher and unfortunately we were being flogged in the cricket," he told the Guardian. "I was imaging Jupiter until about midnight and seriously thought about packing up and going back to the house to watch the golf and the cricket. In the end I decided to just take a break and I went back to the house to watch Tom Watson almost make history.
"I came back down half an hour later and I could see this black mark had turned into view."
He recorded the moment in his observation log: "I noticed a dark spot rotating into view in Jupiter's south polar region [and] started to get curious," he said. "My next thought was that it must be either a dark moon ... or a moon shadow, but it was in the wrong place and the wrong size.
"By two o'clock I'd come back up to the house and was sending alerts to all the people I could think of that should be looking at this and especially the professional astronomers with specialised instruments for measuring this," he said.
Wesley emailed scientists at Nasa's jet propulsion laboratory in Pasadena, California. Using Nasa's infrared telescope facility at the summit of Mauna Kea, Hawaii, they gathered evidence indicating an impact.
"We were extremely lucky to be seeing Jupiter at exactly the right time, the right hour, the right side of Jupiter to witness the event. We couldn't have planned it better," said Glenn Orton, a scientist at the Pasadena lab.
"It could be the impact of a comet, but we don't know for sure yet," he said. "It's been a whirlwind of a day, and this on the anniversary of the Shoemaker-Levy 9 and Apollo anniversaries is amazing."
Wesley has been an ardent star-gazer since the age of 10 when he was given a small telescope. But over the past five years he has been in Jupiter's thrall. "It's one of my passions. It's such a dynamic planet, it's changing all the time. To take a photograph of this type, really it's a dream come true for me."
Leigh Fletcher, another Nasa scientist, told the New Scientist: "The impact scar we're seeing is about the same size as one of Jupiter's big storms ... That, I believe, is about the size of the Earth."
http://www.guardian.co.uk/science/2009/jul/21/jupiter-scar-comet-asteroid-crash
40 years of the Triumph of Human Ingenuity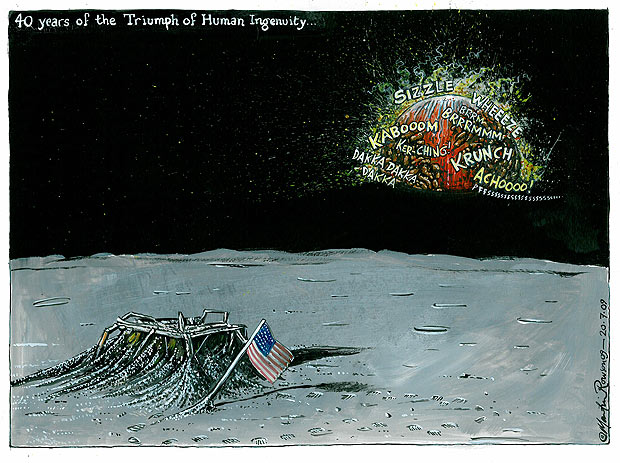 Martin Rowson
Henry Louis Gates arrest:
it's never a good idea to get angry with the police
Why was a brilliant 58-year-old scholar unable to talk down a less educated cop trying to do his difficult job in the scholar's own home?
Here's a tricky one. Henry Louis Gates is a distinguished American scholar of whom I had actually heard before he was arrested on suspicion of breaking into his house in Cambridge (theirs, not ours). As the Guardian reported this morning, he's pretty cross about it and the US airwaves, blogosphere and twittersphere are all excited too. [Continue Reading at Guardian.co.uk]
This ain't South Dakota!
Sen. John Thune's whacky gun plan completely misses the mark
The above headline appeared in the New York Daily News (200907.23), is about Senate 'shooting down' an updated concealed carry law, and here is what caught my attention: South Dakota. Y'all remember South Dakota don't ya ... and the struggle of Native Americans to keep Sacred Sites SACRED?
Develop your mind, not Sacred Sites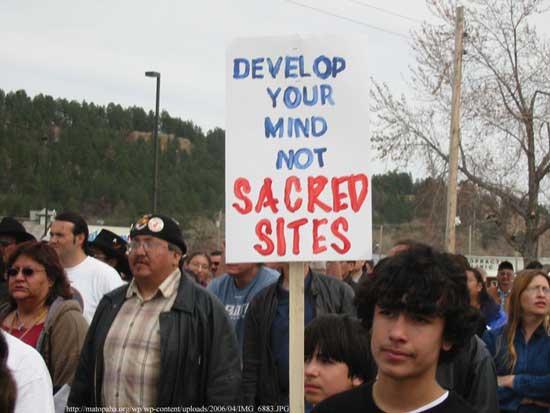 "In an 1868 treaty, drafted at Fort Laramie in Sioux country, the United States established the Black Hills as part of the Great Sioux Reservation, set aside for exclusive use by the Sioux people. However, after the discovery of gold there in 1874, the United States confiscated the land in 1877. To this day, ownership of the Black Hills remains the subject of a legal dispute between the U.S. government and the Sioux."
John Thune (R-SD) received donations from Abramoff, Jack A & Pamela $2,000 2002
South Dakota Republican Bill Janklow served 100 days in jail for the Aug. 16 traffic murder of motorcyclist Randy Scott and on July 13, 2004, according to a court ruling, he was on duty when he caused a fatal accident last summer; once again proving Congress gets away with murder and believe they are above 'the law'.
Board recommends reinstating Janklow's law license
By Chet Brokaw, Associated Press Writer
PIERRE — The State Bar's disciplinary board recommended Tuesday that former South Dakota Gov. and U.S. Rep. Bill Janklow should regain his license to practice law next February.
If the state Supreme Court accepts that recommendation, it would mean Janklow would be reinstated to practice law about a year before his probation ends for second-degree manslaughter and other convictions related to an August 2003 crash that killed a Minnesota motorcyclist.
Bikers and Bear Butte
By Kari Lydersen Infoshop News (news.infoshop.org) June 27, 2006
In 1857, 30,000 Sioux and Cheyenne gathered at Bear Butte in South Dakota to plan how to deal with white settlers moving in on their sacred land. Native American warriors launched attacks on wagon trains from the mountain, incidents which are now commemorated in historical plaques along the highway. In 1874, Indian fighter George Custer visited Bear Butte, two years before making his infamous "last stand" at Little Bighorn. Chief Crazy Horse also spoke there, calling on his people never to sell the land.
The windswept mountain is sacred to about 30 regional Native American tribes, a spiritual respite for vision quests, healing, learning and praying. And they are still fighting to defend it from white men. Now instead of pioneers in covered wagons, their nemesis is a biker turned developer who is proposing one of the world's largest biker bars at the foot of Bear Butte. [Continue Reading]
Nobody Listens the First Time Around
None of the Above Should Be On Voter Ballots
http://www.nobodyforpresident.org/
Round'n'Round
Project Censored TOP 25 CENSORED STORIES FOR 2005:
13. Schwarzenegger Met with Enron's Ken Lay Before the California Recall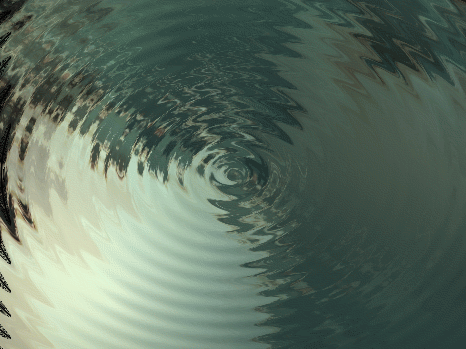 Cheney's Energy Pirates
Behind Schwarzenegger Recall Hoax
by Jeffrey Steinberg
This article appears in the September 5, 2003 issue of Executive Intelligence Review.
The very same Dick Cheney-Enron energy pirates who ripped off the people of California during the 2000-01 so-called energy crisis, are now out to loot the state once again—under the guise of the "recall Davis" referendum, and the candidacy of the man Lyndon LaRouche refers to as the "overpriced geek act," Arnold Schwarzenegger.
While the rationale behind the drive to recall Gov. Gray Davis is that he drove the state into a $38 billion deficit, EIR has systematically exposed (see chronology, below) that California was robbed blind by Enron, Reliant, Williams Energy, and the whole crowd of energy pirates, who criminally conspired and profiteered off energy deregulation, while virtually destroying the U.S. electric power grid.
The same people who brought Californians 1,000% increases in energy prices and resulting massive deficits, corporate bankruptcies, and job losses, were responsible for the Northeast energy blackout in August, which crippled many U.S. and Canadian cities, and left 50 million in the dark.
And now, they want to overturn the 2002 California gubernatorial elections by a GOP-bankrolled recall drive, aimed at installing a Milton Friedman-loving Hollywood geek act whose greatest claim to fame is that he pumped himself with enough steroids, and puffed enough marijuana, to win some bodybuilding contests, and parlayed that into Hollywood hits and a multimillion-dollar portfolio managed by some of Wall Street's most notorious speculators. On his own website, "The Terminator" boasts of his business acumen, which he learned from his "mentors," underground economy-promoter Milton "legalize drugs" Friedman, casino magnate Donald Trump, real estate wheeler-dealer Leslie Wexner, and mega-speculator Warren Buffett.
As LaRouche comments, we already had one bad experience, in Germany, when they installed a right-wing Austrian strongman in power. California does not have to go through that again.
Cheney to California: Go to Hell
The looting of California by the energy pirates, led by Enron, Dynegy, Reliant, and Williams, was already under way when George W. Bush and Dick Cheney were sworn in as President and Vice President in January 2001. But that was nothing, compared to the White House-sanctioned looting once they were in office. In 2000-01, California's annual energy bill went from $7 billion to $28 billion, as a result of deregulation and the unbridled price manipulations brought on by California's passage of energy deregulation in 1996 to take effect in 2000.
In December 2000, Governor Davis held emergency meetings in Washington with President Bill Clinton, Treasury Secretary Lawrence Summers, and Federal Reserve Chairman Alan Greenspan, to head off the imminent bankruptcy of California's two major public energy utilities, Pacific Gas & Electric (PG&E) and Southern California Edison—the fruits of year one of dereg. The utilities were caught in a bind, because there were regulatory caps on the rates they could charge customers, but no ceiling on what the private energy suppliers could charge them. By January 2001, the utilities faced $11 billion in unpayable debts.
As soon as Bush-Cheney took office, they delivered a message to Californians: Go to Hell! President Bush announced a one-time-only, two-week extension of Clinton's emergency order forcing power-merchant companies to sell power to the near-bankrupt California utilities.
Vice President Cheney, appointed to head up the Administration's energy task force on day eight of the Bush Presidency, candidly told reporters the emergency order would not be renewed, and the Bush Administration would not lift a finger to help California to counter the energy pirates. "I'm a believer in markets," he babbled. "I think the notion of deregulation is basically sound. What happened in California, it was poorly executed."
Never mind Cheney's own lucrative career as CEO of the energy firm Halliburton; never mind that Enron was the largest corporate contributor to the Bush-Cheney campaign, and the other energy pirates were right behind Enron in bidding for Administration favor.
Shut off from any help from the Federal government, California was compelled, on Jan. 31, 2001 to legislate $10 billion in new state bonds—just to buy electrical power. And it would take a Feb. 21 Federal court order to force Reliant, Williams, AES, and Dynegy to even keep selling to California.
By March 2001, the piracy by the energy companies had reached the point that the Federal Energy Regulatory Commission (FERC), although dominated by dereg backers, had to launch a confidential probe into price manipulations by Williams Energy and Reliant. Eventually both firms would be fined tens of millions of dollars for shutting down California power generators in order to drive up prices. In the Williams case, the shutdowns were carried out in 2000, before Bush-Cheney, during the opening phase of the looting, but were kept secret by FERC until after the Cheney task force report was issued fully embracing deregulation.
The fines were a slap on the wrist, as Williams' profits soared by 172% in the first quarter of 2001, and Reliant's jumped by 104%—largely due to the scalping of California.
All told, from the 2000-01 crisis to the present, California has been robbed of a sum greater than the current $38 billion state deficit!
Dick, Arnie, and Ken Conspire
The Cheney energy task force was a rubber stamp for Enron and the other energy pirates, who virtually wrote the text of the group's report, which was rushed to release on May 16, 2001 (a new General Accounting Office report assails Cheney for keeping the entire effort secret—see accompanying article). While the Cheney report peddled energy cartel looting on the homefront, it also targetted Iraq and other oil-rich countries for imperial conquest and energy grab.
The Cheney report made scant mention of the California crisis. Cheney also spat on California in a PBS "Frontline" interview after the report was unveiled, coldly denying that the energy giants were functioning as a cartel. "The problem you had in California," Cheney lied, "was caused by a combination of things—an unwise regulatory scheme, because they didn't really deregulate. Now they're trapped, from unwise regulatory schemes, plus not having addressed the supply side of the issue. They've obviously created major problems for themselves and bankrupted PG&E in the process."
In April 2001, Cheney had met with Enron's chief executive, Kenneth Lay, a member of the Pioneers group of Bush campaign mega-contributors, who presented the Vice President with a memo laying out eight proposals. Seven of the eight, all promoting radical deregulation, were adopted almost verbatim in the Cheney report. Lay reportedly also pressured Cheney to ensure that his report made little mention of California. Cheney obliged.
Lay was running a simultaneous campaign in California, to focus the blame for the energy crisis on Governor Davis, and to dodge state and Federal prosecutors for Enron's predatory actions. Former Dow Jones California bureau chief Jason Leopold recently revealed that on May 24, 2001—one week after the Cheney report's release—Lay held a secret meeting at the Peninsula Hotel in Beverly Hills, to organize a group of GOP bigshots and Hollywood celebs to join his propaganda push against Davis, and peddle Enron's schemes for accelerated looting of the state through even more drastic deregulation.
Among the attendees: former Los Angeles Mayor Richard Riordan, infamous Drexel Burnham junk bond felon Michael Milken—and Arnold Schwarzenegger! The attendees were given a proposal titled "Comprehensive Solution for California." One key feature was that all state and Federal probes into Enron's role in the California energy crisis should immediately be shut down.
Lay knew Enron was dying, despite robbing California blind—the firm would file for bankruptcy Dec. 2, 2001—when he made the pitch to end the probes and give Enron one last chance to loot its way out of bankruptcy court.
A Leopold source at the meeting revealed that Schwarzenegger and Riordan had been asked to the session as likely GOP gubernatorial candidates against Davis in 2002.
Just before that meeting, on April 15, 2001, the New York Times reported on a meeting between "Bush political advisors" and the Terminator, to discuss a gubernatorial run. White House chief political advisor Karl Rove was quoted saying that a Schwarzenegger run "would be nice. That would be really, really nice. That would be really, really, really nice." In fact, Arnie had been at the White House, meeting with Rove, on April 12.
Lord Jacob's Dark Age Soiré
While Schwarzenegger declined to run against Davis in 2002, he was being groomed by a much bigger group of financier pirates for some political slot. On Sept. 23, 2002, amid the Washington-London mobilization for war against Iraq, Arnold accompanied speculator Warren Buffett to a gathering at the Waddesdon Manor estate of Lord Jacob Rothschild in Britain. London Times correspondent Anatole Kaletsky, a guest at the European Economic Roundtable conference, co-sponsored by Buffett and Rothschild, wrote about the "dark age" gathering in a column on Sept. 26.
By Kaletsky's account, the meeting aimed at giving the elite financiers a preview of the hell to come, as Cheney and British Prime Minister Tony Blair steered their governments into a string of perpetual wars, starting in the Mideast, but soon to engulf Eurasia. "The apocalyptic tone was set by a hair-raising discussion of the Middle East," Kaletsky wrote. "After hearing presentations from two well-placed Washington officials, it became clear not only that war now was inevitable—and in a matter of weeks, not months. Far more alarming, was that the war would not stop with the removal of President Saddam Hussein, still less with a UN-sponsored campaign to eliminate Iraq's weapons of mass destruction.... After dealing with Iraq, the pressure for 'regime change' would shift to Iran, then Saudi Arabia, Syria and Pakistan... As if an ever-expanding war were not bad enough, the economic outlook presented to the gathered plutocrats was even grimmer, since it was not overlaid with the blustering confidence of the Washington war party.... The economic experts—including James Wolfensohn, president of the World Bank, Paul Volcker, the former chairman of the Federal Reserve Board, and, of course Buffett himself—all emphasized the impotence of monetary and fiscal policy after the collapse of one of the greatest speculative bubbles of all time. To make matters worse, the assembled company generally agreed that America and Britain would soon be threatened by new bubbles in the property market."
Since the September 2002 session, Lord Jacob Rothschild has emerged as the "white knight" designated to save Russian oligarch Mikhail Khodorkovsky, should President Vladimir Putin move against Khodorkovsky's Yukos oil empire. The same Khodorkovsky was recently a guest of Buffett et al. at the Sun Valley, Idaho ranch of Meyer Lansky's favorite broker, Herbert Allen, Jr., at the annual gathering of telecommunications executives and Wall Street speculators. According to one Russian source, Khodorkovsky capped his U.S. visit with a secret meeting with Vice President Cheney.
In July 2000, a somewhat less elite collection of financiers, technocrats, and politicians than those assembled by Lord Jacob at his British manor, had gathered at the Council on Foreign Relations in New York City, to anoint George W. Bush and Al Gore as Wall Street/London-vetted Presidential candidates, because both men would hand financial crisis management to the Federal Reserve and the banks.
According to accounts by Reuters and the Scotsman, the Waddesdon Manor event similarly vetted the Terminator as the man for this season of wars and financial catastrophes.
Enter George Shultz
To make clear that Schwarzenegger is out to rape California in the tradition of Dick Cheney's Enron: On the opening day of his quest for the governor's mansion, Schwarzenegger showed up with his new chief campaign economic advisor, George Shultz, the man who installed Paul Wolfowitz and Richard Perle as top campaign policy wonks for George W. Bush, and who in 1971 was the official who convinced President Nixon to end the Bretton Woods system, thus triggering more than 30 years of global speculative looting and physical economic breakdown.
In recent years, Shultz, while retaining his status as director of the Bechtel Corp. (a key benefactor, along with Halliburton, of the Bush-Cheney Iraq War), has become a celebrity in his own right—by peddling the legalization of drugs and the total deregulation of the global financial system. Not even the International Monetary Fund would survive Shultz's axe. He proposes a totally Darwinian global financial system, in which only the fittest would survive. Perhaps Shultz should take a second look at his new protégé, since many years of steroid abuse have turned his Mr. Universe legendary pectorals into flabby feminine breasts.
http://www.larouchepub.com/other/2003/3034cheney_calif.html
Document Says Oil Chiefs Met With Cheney Task Force
By Dana Milbank and Justin Blum
Washington Post Staff Writers
Wednesday, November 16, 2005; Page A01
A White House document shows that executives from big oil companies met with Vice President Cheney's energy task force in 2001 -- something long suspected by environmentalists but denied as recently as last week by industry officials testifying before Congress. [Continue Reading At]:
http://www.washingtonpost.com/wp-dyn/content/article/2005/11/15/AR2005111501842.html
Schwarzenegger Accused of Involvement in
$9B California Swindle with Enron's Ken Lay
Investigative reporter Greg Palast reveals how Republican gubernatorial candidate Arnold Schwarzenegger is part of a larger scheme to help Enron and other power companies avoid paying back $9 billion in illicit profits by replacing Gov. Gray Davis.
AMY GOODMAN: Greg Palast is on the line with us, investigative reporter; author of "the best democracy money can buy" works; with the BBC.
Welcome Greg.
GREG PALAST: Morning, Amy.
AMY GOODMAN: Can you explain this memo and why Schwarzenegger two years ago, not a politician at the time, would be meeting with Lay?
GREG PALAST: I think Arnold has to explain this meeting. I'm not so concerned with what he does with women behind closed doors in hotel rooms, but I am concerned with what he does with Ken Lay there.
There was a secret meeting in the Peninsula hotel in Beverly Hills, California; keep in mind this is still at the height of California's so-called power crisis in which the prices Californians pay is a 1000% above normal, which we now know has to do with manipulation of the power market by Enron and about a half-dozen other power companies.
This meeting occurs one month after Cruz Bustamante, lieutenant governor and also of course the leading candidate contender against Schwarzenegger, should Davis be recalled.
Cruz Bustamante filed a lawsuit in California court to get back the $9 billion in over-charges, it's pretty clear that it's at least 9 billion. It has been carefully calculated by the Independent System Operators there.
This suit looks like a winner and is a real crisis for Enron, still in business at the time in fact still in business today in the post bankruptcy mode. According to memos, all together 34 pages uncovered by the L.A. based Foundation for Tax Payer and Consumer Rights. The whole scheme was to undercut Davis and his administration in their plans to recoup the funds.
So the idea is to come up with some type of settlement scheme that would undercut Cruz Bustamante's lawsuit, and Davis's plan demands to get money back from the federal government. What's happening right now is that the federal government, the Federal Energy Regulatory commission, which is supposed to be like electricity cops of America, they're faced with stone cold evidence of manipulation of the market by Enron. Every game, get shorty, death star, kilowatt laundering, fake reporting, you name it, the evidence is piled up to the ceiling smoking guns stacked up one on top of the other.
The feds response, keep in mind the head of this agency appointed by George Bush was recommended personally by Ken Lay. So what is he going to do for his political mentor? The agency comes up with the idea of settling these charges for like a penny on the dollar.
Well if the state goes along with that, that means Arnold Schwarzenegger, if he becomes governor this week if the state doesn't subject to those deals then Cruz Bustamante's suit is dead on arrival because no judge is going to let a case go forward where the governor doesn't object to a settlement.
It's a perfect little scheme, Arnold has to explain himself, and in his only response on Friday evening when I broke the report, one woman did confront Arnold in Bakersfield in front of a supermarket and said, "are you in bed with Ken Lay?"
Arnold's response was, "I certainly wasn't in bed with you." So that's all we've gotten back from the Governator so far.
AMY GOODMAN: While many people know about your uncovering the purged voter roles in Florida; doing reports in Britain well before they were allowed here in the United States about many African Americans and others being scrubbed from the voter roles in 2000 you see a connection between people being disenfranchised in Florida and this recall election which basically redoes the election of Gray Davis.
GREG PALAST: Or undoes the election. You have to understand what's happening here. If the polls are correct Schwarzenegger becomes governor this week, even though it look like Davis may get say 45% or 46% of the vote saying he should be governor, Schwarzenegger in the weird mathematics of the recall looks like he might get about 35% of the vote. Yet somehow he becomes governor. So Davis gets 45, Arnold gets 35, and Arnold becomes governor under the strange procedure of the recall.
It's kind of a coup d'etat by the power companies, in other words, they're the ones who are really on the line here. The state is in the hole this year for $8 billion; they're owed $9 billion by the power companies. The obvious solution is staring the state in the face; the success of the actions by Davis and his lieutenant governor, which are virtually unknown and not covered by the press.
There is a question in my mind as to why Davis and Bustamante don't try to make clear what they're doing, nevertheless, this is why the core corporate powers are arrayed against both Bustamante and Davis.
I've been in this litigation, people may know me as investigative reporter for BBC, but my other little job has been as one of the main investigators of corruption and racketeering by power companies in America.
I was just working with the California Power Association, trying to unravel this business just last week. What people don't realize is that this suit is heading for courted, heading for almost certain success if it gets in front of a jury, and the only thing that can stop it is like yanking the governor out of the governor's mansion,. That's really what is at stake here.
Arnold simply will not explain what he was doing getting himself involved in the scheme by Enron to save itself from… basically, from justice.
AMY GOODMAN: Greg Palast, thank you for being with us, author of The Best Democracy Money Can Buy, investigative reporter with the BBC. [Democracy Now Complete Source]
Arnold Enron Schwarzenegger
[Complete links and source]
Contemplating An Old Trendy New Hobby:
Tarring and feathering
In a typical tar-and-feathers attack, the subject of a crowd's anger would be stripped to the waist. Hot tar was either poured or painted onto the person while he or she was immobilized. Then the victim either had feathers thrown on him or her or was rolled around on a pile of feathers so that they stuck to the tar. Often the victim was then paraded around town on a cart or a rail. The aim was to hurt and humiliate a person enough to leave town and not cause any more mischief.
The practice was never an official punishment in the United States, but rather a form of vigilante justice. It was eventually abandoned as society moved away from public, corporal punishment and toward capital punishment and rehabilitation of criminals.
* A more brutal derivation called pitchcapping, designed to badly damage skin and flesh on the head, was used by British soldiers against suspected rebels during the period of the Irish Rebellion of 1798.
* Sometimes only the head was shaven, tarred and feathered.
From Wikipedia, the free encyclopedia - http://en.wikipedia.org/wiki/Tar_and_feather
Adobe investigating zero-day bug in Flash
Hole is exploitable on Windows XP and Vista users are protected if User Account Control (UAC) is enabled, Symantec said.
by Elinor Mills cnet news
US-CERT offered information about workarounds on its Web site:
• Disable Flash in Adobe Reader 9 on Windows platforms by renaming the following files:
%ProgramFiles%\Adobe\Reader 9.0\Reader\authplay.dll
%ProgramFiles%\Adobe\Reader 9.0\Reader\rt3d.dll
• Disable Flash Player or selectively enable Flash content as described in the "Securing Your Web Browser" document.
http://news.cnet.com/8301-27080_3-10293389-245.html via xlr8yourmac.com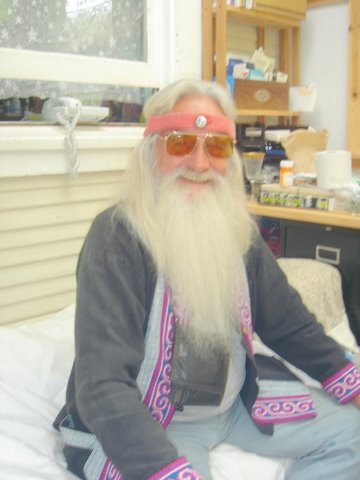 Keith Lampe, Ro-Non-So-Te, Ponderosa Pine, Transition Prez
Happy Birthday Pine! - July 25th
luv, ~@~ & Friends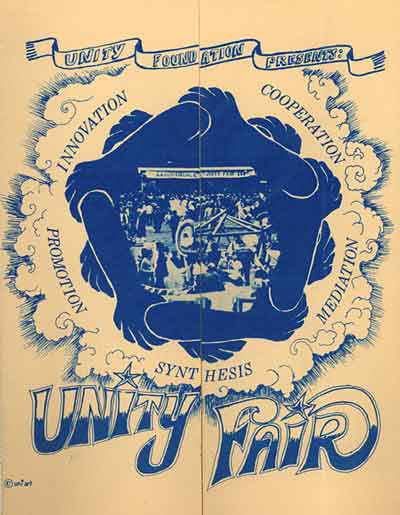 [SNIP]
How We Serve
Unity Foundation brings together humanitarian groups through educational festivals. We present performing and visual arts, workshops, classes, and speakers. The fairs have involved 500,000 people and 250 ecological, political, spiritual, third-world, and community service groups. Together we share information, ideas, and skills, in an environment of self-sufficiency and sharing.
The fairs' production costs, waste, and problems are minimal and color, art, and friendliness are bountiful. The fairs demonstrate how to survive in an urban environment in simplicity and enjoyment. Our publicity states "no drugs or alcohol", keeping the atmosphere. harmonious and clean. Participation is emphasized, breaking down the audience-performer roles found in conventional concerts or fairs. Food and other products are sold on a donation basis. Receptacles are provided for on-site recycling.
[SNIP]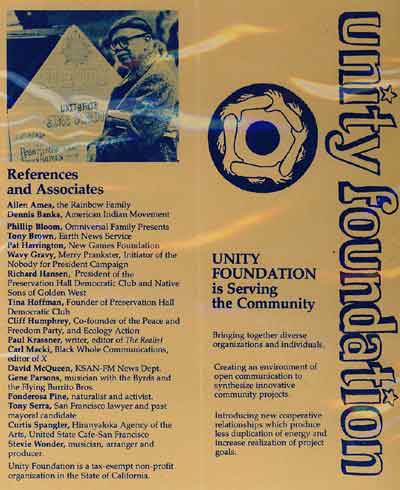 References and Associates
Allen Ames, the Rainbow Family
Dennis Banks, American Indian Movement
Phillip Bloom, Omniversal Family Presents
Tony Brown, Earth News Service
Pat Harrington, New Games Foundation
Wavy Gravy, Merry Prankster, Initiator of the Nobody for President Campaign
Richard Hansen, President of the Preservation Hall Democratic Club and Native Sons of Golden West
Tina Hoffman, Founder of Preservation Hall Democratic Club
Cliff Humphrey, Co-founder of the Peace and Freedom Party and Ecology Action
Paul Krassner, writer, editor of The Realist
Carl Macki, Black Whole Communications, editor of X
David McQueen, KSAN-FM News Dept.
Gene Parsons, musician with the Byrds and the Flying Burrito Bros.
Ponderosa Pine, naturalist and activist.
Tony Serra, San Francisco lawyer and past mayoral candidate
Curtis Spangler, Hiranyaloka Agency of the Arts, United State Cafe - San Francisco
Stevie Wonder, musician, arranger and producer.
[SNIP - Above pamphlet from mid 1970s]
Peace On War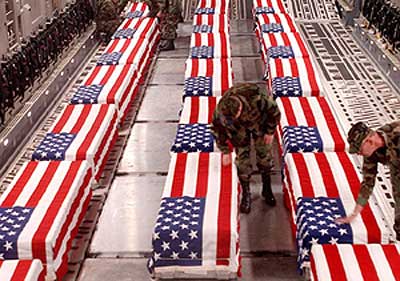 Why should we hear about body bags and deaths and how many, what day it's gonna happen? It's not relevant. So why should I waste my beautiful mind on something like that? - Barbara Bush, 3/18/2003
Throughout America's adventure in free government, our basic purposes have been to keep the peace; to foster progress in human achievement, and to enhance liberty, dignity and integrity among people and among nations. To strive for less would be unworthy of a free and religious people. Any failure traceable to arrogance, or our lack of comprehension or readiness to sacrifice would inflict upon us grievous hurt both at home and abroad. - Dwight D. Eisenhower - The Military-Industrial Complex
The kids dance and shake their bones - while the politicians are throwing stones - it's too clear we're on our own - singing ashes ashes all fall down - Grateful Dead - Permalink
How THEY Silenced the Counterculture
When we were children during the '50s,

No one who saw it could forget it, a foul and awesome display. -Kenneth Bainbridge
We were the first group of teenagers to become mass educated and,
THEY portrayed US as Terrorists & Killers,
[Notice use of 'Bush Neocon/Federalist Speak words': TERROR & KILLERS.]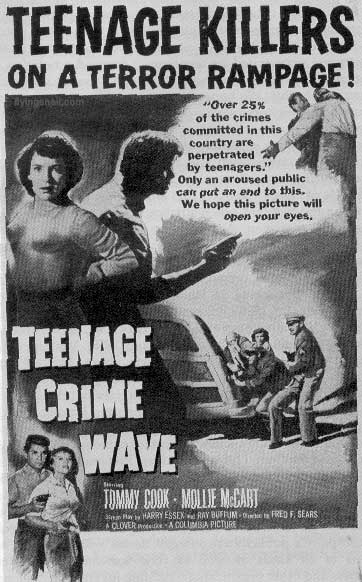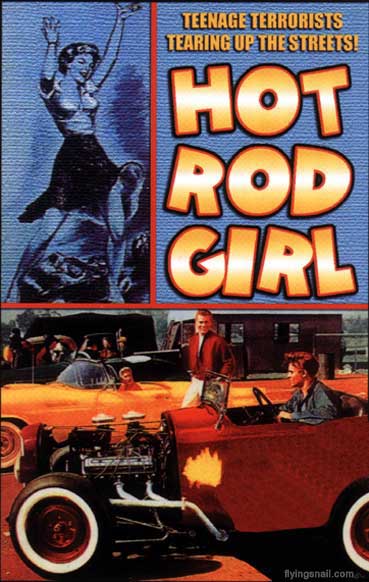 and tried to take our music away.
When we asked about civil rights,
THEY responded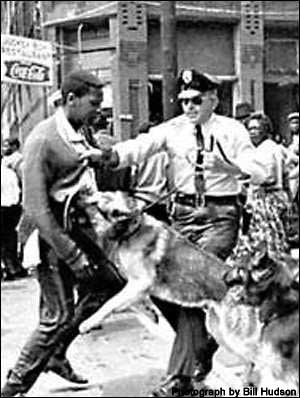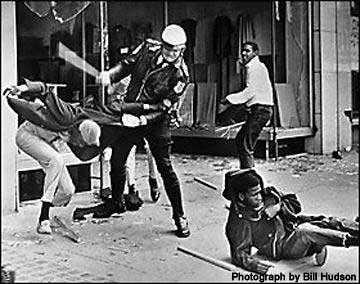 When we asked about war,
THEY Killed Us on the Campus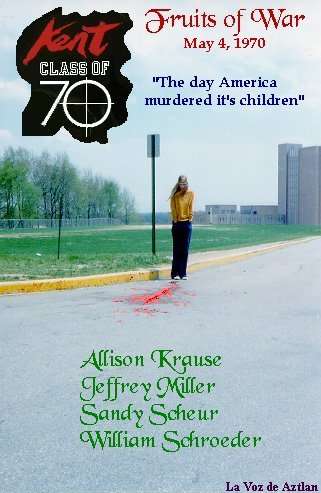 Picture Tour
THEY Killed Us on the Streets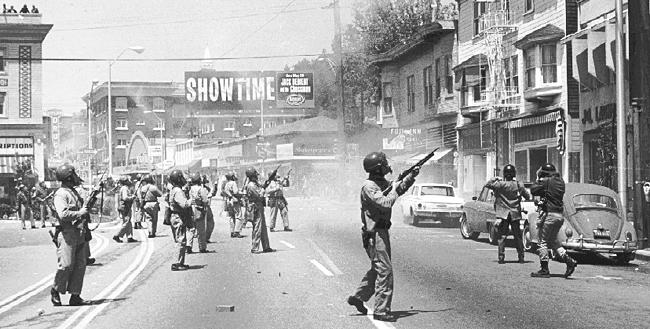 THEY Killed Us in Vietnam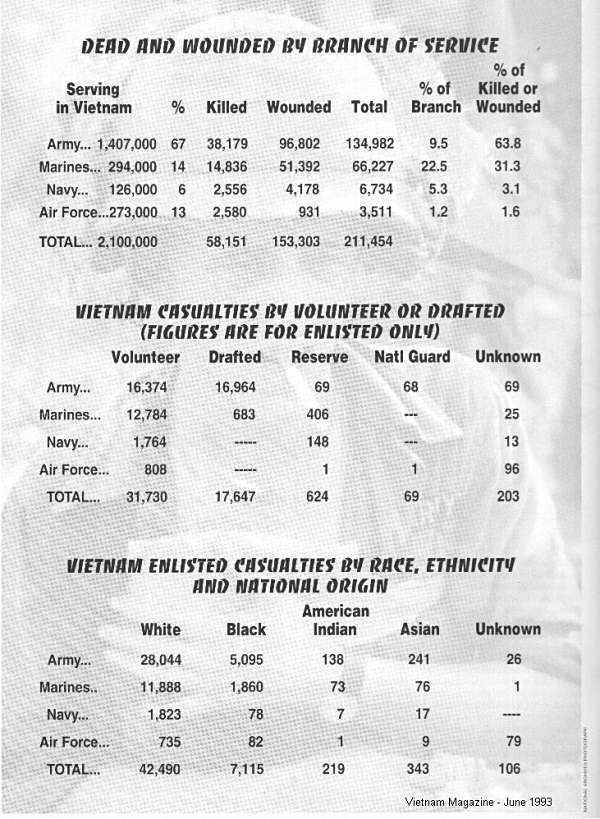 When we got older and raised families,
we went in debt and became a
In case you haven't noticed,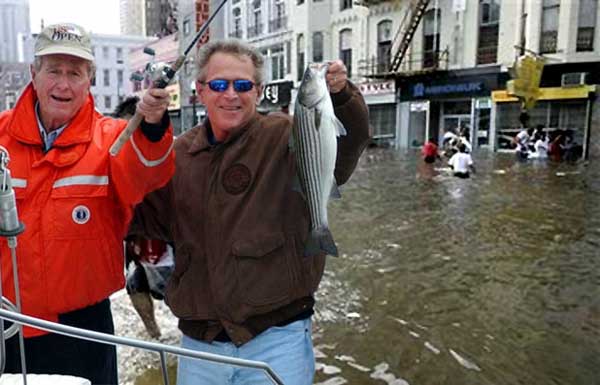 THEY RETURNED
THEY Took Your Jobs
THEY Took Your Homes
THEY Took Your Money
THEY Started Illegal Wars
THEY Destroyed the Economy
THEY Put Martha Stewart & Tommy Chong In Jail
and...
THEY Held the Teachers Accountable!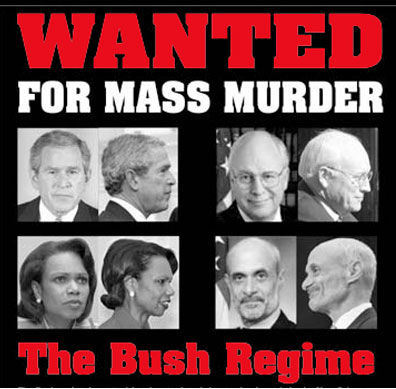 This EVIL good ol' boy network
Brought Disgrace to the United States and her People,
with Republican/Democrat
Senate/Congress Approval,
...AND CONTINUE TO WALK FREE.
Nobody Listens the First Time Around
None of the Above
Should Be On Voter Ballots
http://www.nobodyforpresident.org/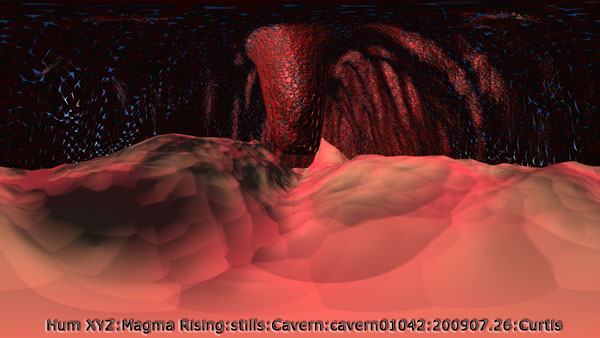 Title: Hum XYZ - Still: Cavern: Magma Rising: Frame: 01042
PG&E to Pay $175,000 to Settle Sonoma County Pollution Case
by Jim Doyle, Chronicle North Bay Bureau
Thursday, March 13, 1997
The Pacific Gas and Electric Co. has agreed to pay $175,000 in fines and restitution to settle allegations that the utility violated air quality laws at its Geysers geothermal plant in Sonoma County.
In settlement papers filed yesterday, Sonoma County prosecutors said some of the 22 alleged violations resulted from malfunctions that caused the facility's burner unit to occasionally discharge excessive amounts of hydrogen sulfide gas between September 1995 and March 1996.
The gas, which smells like rotten eggs, can be toxic to humans in high doses. But air quality officials said PG&E's emissions did not pose a threat to human health because the geothermal steam fields are in a remote area.
Prosecutors also accused the utility of failing to properly maintain its equipment.
As part of the settlement, PG&E did not admit any wrongdoing. But the utility agreed to pay $75,000 in civil fines and $100,000 in restitution to the Northern Sonoma County Air Quality District. The money will be used to pay for air quality monitoring machines as well as for air pollution prevention and education programs.
We greatly treasure our air quality in Sonoma County, and we take seriously the need to vigorously enforce air pollution laws," said Assistant District Attorney Jeffrey Holtzman.
The Geysers has one of the nation's largest concentrations of geothermal plants. Natural underground steam is used to run turbines that create electricity. The steam field also produces hydrogen sulfide, which must be burned or chemically treated so that only low levels enter the atmosphere. Air quality monitors have been placed downwind in nearby Lake County.
"Clearly, we're going to continue to work with the (air quality) district to comply with the letter and spirit of all the environmental laws and regulations," said PG&E spokesman Bill Roake. He blamed the problem on an equipment malfunction due to the shipment of bad chemicals.
Air quality officials focused mainly on one day in September 1995 when their instruments recorded a sharp increase in hydrogen sulfide emissions that exceeded state standards. ``We wanted to make sure we resolved the issue surrounding this event so that we would not have any repeats of it,'' said air pollution control officer Barbara Lee.
This article appeared on page A - 19 of the San Francisco Chronicle
http://www.sfgate.com/cgi-bin/article.cgi?f=/c/a/1997/03/13/MN45845.DTL
NOBODY CARES
Republicans and Democrats Allow Selective Terrorism On U.S. Military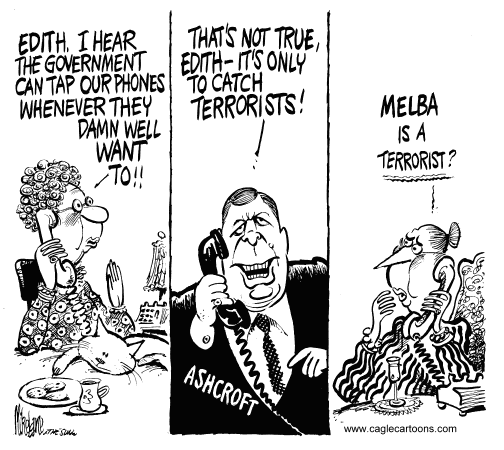 AT&T blocks 4chan.org, Anonymous calls for boycott
"[They have] declared war on the internet"
by Sean Ridgeley
The collective readership known as Anonymous has decided to take action against the apparent censorship, though not in the way one might expect based on history; instead of going the DDoS attack route, Anonymous has decided this would be counter productive to its goal, and instead is calling for a good old fashioned boycott:
"Flood the callcenters and inboxes of AT&T," they write. "Make them confirm that img.4chan.org (make sure its img.4chan.org and not just 4chan.org) is down. Then make the honest threat of service cancellation if this censorship isn't undone.

The objective of this little operation is to basically make sure that this precedent is not set. Make it absolutely abundantly clear that this is NOT acceptable to American consumers and this WILL NOT be allowed to happen, or else face financial and political suicide."
Other methods of action are in the works or planned, including promotion of a Digg article (10,142 votes as of the time of writing), and rallying with the National Coalition Against Censorship, FCC, US Senate Subcommittee for Communications, Technology and Internet, as well as the US House of Representatives. [Read Complete Article at neoseeker]
4chan Status - UPTIME IS THE GAME, DOWNTIME IS THE NAME - digg - AT&T blocks 4chan!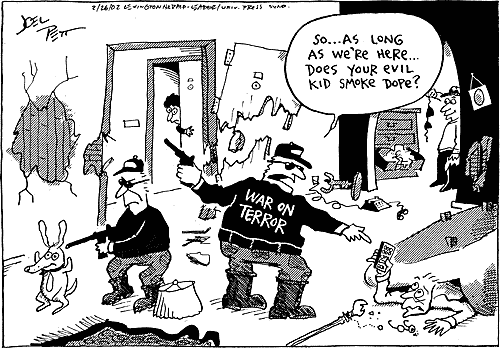 Telecom Crimes
Violation of the Fourth Amendment to the Constitution
Violation of the First Amendment to the Constitution
Unlawful electronic surveillance or disclosure or use of information obtained by electronic surveillance in violation of 50 U.S.C. §1809.
Unlawful interception, use or disclosure of Class communications in violation of 18 U.S.C. § 2511
Unlawful solicitation and obtained disclosure of the contents of communications in violation of 18 U.S.C. § 2702(a)(1) or (a)(2)
Unlawful solicitation and obtained disclosure of non-content records or other information in violation of 18 U.S.C. § 2702(a)(3)
Violation of the Administrative Procedures Act
Violation of the constitutional principle of separation of powers
Telecom Punishment
Congress votes to immunize lawbreaking telecoms, legalize ...
Jul 9, 2008 ... It plainly violates the Fourth Amendment." EFF, the other non-profit organization behind the telecom lawsuits, announced the same, ...
The Democratic-led Congress this afternoon voted to put an end to the NSA spying scandal, as the Senate approved a bill -- approved last week by the House -- to immunize lawbreaking telecoms, terminate all pending lawsuits against them, and vest whole new warrantless eavesdropping powers in the President. The vote in favor of the new FISA bill was 69-28. Barack Obama joined every Senate Republican (and every House Republican other than one) by voting in favor of it, while his now-vanquished primary rival, Sen. Hillary Clinton, voted against it. John McCain wasn't present for any of the votes, but shared Obama's support for the bill. The bill will now be sent to an extremely happy George Bush, who already announced that he enthusiastically supports it, and he will sign it into law very shortly. [Continue Reading]
http://www.salon.com/opinion/greenwald/2008/07/09/fisa_vote/
Senate Approves Telco Amnesty, Legalizes Bush's Secret Spy Program ...
That amendment got 57 votes, but due to an agreement by Senate Majority ..... It's also not in violation of the constitution, as it only applies to non-citizens. ..... 4th. Every law that alters the legal rules of evidence, and receives ... [Continue Reading]
http://blog.wired.com/27bstroke6/2008/02/senate-approves.html
Wiretapping, Telecom Companies, and You | The Legality
Feb 20, 2008 ... Discussion of warantless wiretapping, telecom immunity, ... Warrantless wiretaps violate the Fourth Amendment guarantee of freedom from ...
The telecom companies have a powerful ally in the U.S. federal government: officers of the federal government who approved wiretaps without a warrant may face widespread civil or criminal liability if any wrongdoing comes out in court. The law takes abuse of power very seriously, and under 50 U.S.C. § 1809, an agent of the government who monitors an illegal wiretap or uses information obtained from unlawful surveillance can be punished with a fine of $10,000, five years in jail, or both. [Continue Reading]
http://www.thelegality.com/archives/26
Top Internet Threats: Censorship to Warrantless Surveillance
By David Kravets
The internet is filled with threats real and imagined, from malicious hackers to government censors.
Beyond the hacks and cracks — and in celebration of Sunshine Week — we've compiled a brief list of some of the biggest public and private threats facing the internet.
Warrantless Government Monitoring: Following the Sept. 11 terror attacks, the practice of wiretapping all internet traffic began in the United States with the Bush administration, and is now being defended in court by the Obama administration. All of the nation's major internet service providers are accused of funneling Americans' online traffic to the National Security Agency without warrants.
Private Censorship: From the mundane to the frightening, the examples run rampant. Wikipedia, the world's most trafficked online reference tool, is subject to shameful spin from trusted names of news organizations to the not so trustworthy engines of commerce. Among the examples, The Boston Globe enhanced the biography of a columnist while deleting information about his alleged plagiarism. Diebold excised an entire section critical of the company's voting machines.
Government Censorship: Reporters Without Borders reported last week that 12 nations — China, Burma, North Korea, Vietnam, Egypt, Iran, Syria, Saudi Arabia, Turkmenistan, Uzbekistan, Cuba and Tunisia restrict internet access and often prosecute users for what they post online.
Even in democratic countries, censorship rears its ugly head. On Thursday, a secret blacklist surfaced detailing 2,395 web pages the Australian government is planning to filter from the internet. While about half of them dealt with illegal pornography, the remainder did not. Some of the sites were about gambling, dentists and even dog kennels.
In December, Wikipedia couldn't be edited by users in Britain. The entire site was put on a blacklist because it linked to the 1976 album cover of Virgin Killer by the Scorpions, which featured a nude young girl.
In the United States, a federal judge last year blocked WikiLeaks from operating in the country for a week after the renegade site posted allegedly stolen documents detailing individuals' Swiss bank accounts.
Deep Packet Inspection: Several U.S. internet service providers, including giants like Comcast and Cox Communications, have started inspecting the contents of internet packets, a practice (.pdf) allowing them to monitor, filter and ultimately control the traffic that passes through their pipes. In addition, online advertising services like NebuAd are paying ISPs to let it eavesdrop on web users via DPI.
ISP Tiered Pricing: Major ISPs, including AT&T, Time Warner and Comcast have moved or are gravitating toward pricing services based on the amount of bandwidth individuals use. Theoretically, the plans could unlock the internet door to low-income users. But we suspect the plans are designed to increase profits for ISPs as bandwidth use skyrockets — all of which may have a chilling effect on internet usage.
Recording Industry Association of America Proposes "Three-Strikes" Policy: The record labels are pushing for ISPs to ban service to customers the RIAA claims are file-sharing copyrighted music. Overseas, industry groups like the International Federation of the Phonographic Industry are pursuing similar efforts.
Digital Millennium Copyright Act Abuses: Unwarranted YouTube takedown notices by misguided copyright holders comes immediately to mind — including assertions by Universal Music that it need not consider whether a video, under the DMCA, makes a "fair use" of the copyrighted works in question. Google says 57 percent of takedown notices it received were sent by business targeting competitors and 37 percent were not valid copyright claims.
Tell us what you think are the most threatening threats to the internet:
Continue Reading at: http://blog.wired.com/27bstroke6/2009/03/wireds-top-inte.html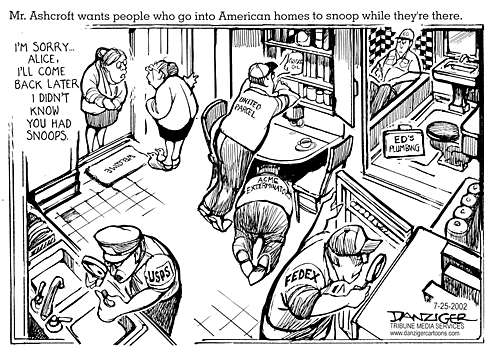 Why I Can't Join Your Facebook Page or SocNet
...or... "Help I'm A Rock" by The Mothers of Invention ?
I would love to participate on your Facebook page ..or.. SocNet, but am confined to something most do not recall, called: "dial-up;" a medieval torture device imposed on remote, rural, small populated communities by Constitutional Criminals.
Sitemap corrected 200907.29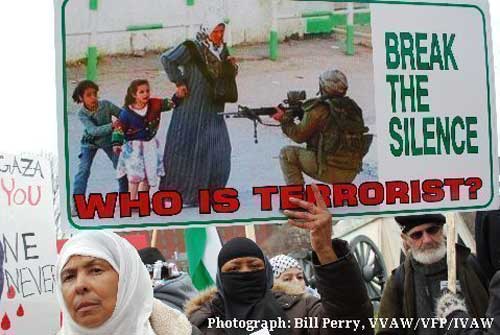 Photograph: Bill Perry, VVAW/VFP/IVAW
According to George W. Bush's Words,
Israel Is A Terrorist State
Even today I am willing to volunteer to do the dirty work for Israel, to kill as many Arabs as necessary, to deport them, to expel and burn them, to have everyone hate us, to pull the rug from underneath the feet of the Diaspora Jews, so that they will be forced to run to us crying. Even if it means blowing up one or two synagogues here and there [9/11?], I don't care. And I don't mind if after the job is done you put me in front of a Nuremberg Trial and then jail me for life. Hang me if you want, as a war criminal… What you lot don't understand is that the dirty work of Zionism is not finished yet, far from it. - Israel Prime Minister, Ariel Sharon
Former Congresswoman held hostage by Israel
where is the outrage?
by Robert Stark
On June 30, former Congresswomen Cynthia McKinney was captured by the Israeli Navy while sailing in internation waters to deliver food and supplies to the people of Gaza. The ship she as on is called the "Spirit of Humanity" and is run by an organization called Free Gaza. Also held hostage are the 21 member crew and Nobel Laureate Mairead MaGuire. Israel was able to do this because they knew they get away with it just like they did the USS Liberty where they murdered 34 Americans in cold blood, because our government and media has long gave their government unconditional support.
Talk show host and writer and editor for American Free Press Michael Collins Piper said on his show the Piper Report that "imagine the outrage if a pro-Israel congressman and a pro-Israel Nobel Prise Winner such as Ellie Wiesel were held captive in the middle east by an Arab regime. The President nor any major public figures have spoken out about the case.
1.5 Million Palestinians live in Gaza, one of the most densely populated places on earth in extreme poverty. The Israeli Government has blocked outside sources of food and humanitarian aid claiming weapons could be smugled to terrorist. This case involving Cynthia McKinney is largely about proving that they can hold hostage a former US Congressman and get away with it because government will not do anything about it. - [Article Source]
Cynthia McKinney Held Hostage by Zionists
by Kimel Empilder
The courage of Cynthia McKinney never ceases to amaze me. Unfortunately, some Zionists (Israeli soldiers) got a hold of her and her crew of human rights activists on the way to the Gaza strip attempting to fulfill mission to help members of a war-torn city.
Cynthia McKinney was aboard the humanitarian vessel Spirit of Humanity upon being kidnapped along with her fellow crew members. They were en route to bring aid to the ruins of Gaza to become a "symbol of hope" to show that they could empower themselves to sail their own materials into Gaza to rebuild their destroyed city.
I can't understand why the Israelis would commit an act like this. What do you gain by kidnapping members of a humanitarian cause, except for pissing a bunch of people across the world? I also have to ask, what was Cynthia trying to accomplish in Gaza with so much to do here. But I understand, to some, the mission extends beyond your immediate concerns sometimes. - [Continue Reading]
Related Search: Yahoo - bing - Google
Republicans and Democrats are Lying Hypocrites
Who Support Selective Terrorism Against U.S. Military


http://www.ussliberty.org/g/libmemorial.gif
Remember the U.S.S. Liberty
34 U.S. Military Dead, 171 Wounded
http://www.ussliberty.org/
The Assault on the USS Liberty Still Covered Up After 26 Years
By James M. Ennes Jr.
Washington Report On Middle East Affairs
June 1993, Page 19
Twenty-six years have passed since that clear day on June 8, 1967 when Israel attacked the USS Liberty with aircraft and torpedo boats, killing 34 young men and wounding 171. The attack in international waters followed over nine hours of close surveillance. Israeli pilots circled the ship at low level 13 times on eight different occasions before attacking. Radio operators in Spain, Lebanon, Germany and aboard the ship itself all heard the pilots reporting to their headquarters that this was an American ship. They attacked anyway. And when the ship failed to sink, the Israeli government concocted an elaborate story to cover the crime. [Continue Reading]
"Every time we do something you tell me America will do this and will do that . . . I want to tell you something very clear: Don't worry about American pressure on Israel. We, the Jewish people, control America, and the Americans know it." 3 October 2001 - Israel Prime Minister, Ariel Sharon
Masturbation Causes Sightlessness
...and
Jailbreaking iPhone could pose threat to national security, Apple claims
by Dong Ngo
Apparently, as Apple claimed via comments filed last week (PDF) I, and my newly freed phone, could be the culprit for AT&T network unreliability and even more seriously, when disgruntled, I could use it as a weapon of mass wireless disruption by taking down AT&T wireless towers. (OK, honestly this revelation makes me feel kind of powerful.) [Read complete article at CNet]
Apple using scare tactics to stop iPhone jailbreaking from becoming legal
By Nate Mook
If the practice is so dangerous, why is Apple only publicly raising concern now, when customers have been jailbreaking their iPhones since 2007? The answer to that question likely lies in a recent effort by the Electronic Frontier Foundation to officially legalize jailbreaking through a DMCA exemption. [Read complete article at betanews]
Jailbreaking is Evil: Apple
Techtree News Staff, Jul 30, 2009 1307 hrs IST
The company is pressing federal agencies to make the procedure illegal [Continue Reading at techtree]
Oh, I hope that I see you again I never even caught your name As you looked through my window pane -- So I'm writing this message today I'm thinking that you'll have a way Of hearing the notes in my tune -- Where are you going? Where have you been? I can imagine other worlds you have seen -- Beautiful faces and music so serene -- So I do hope I see you again My universal citizen You went as quickly as you came -- You know the power Your love is right You have good reason To stay out of sight -- But break our illusions and help us Be the light - "Message" by Michael Pinder
Previous Articles Moved To June Archive