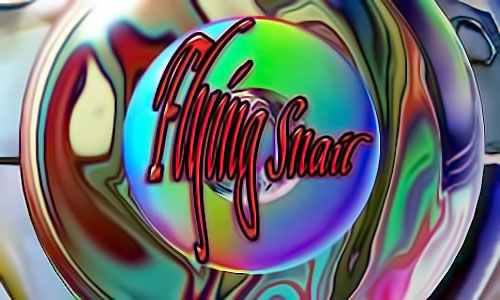 Tell-A-Vision = Why Not Try Love Again?
Only after the last tree has been cut down, Only after the last river has been poisoned, Only after the last fish has been caught, Only then will you find money cannot be eaten. - Cree Prophecy
[Note: A new, insidious, cookie has appeared and this one is more nasty than the previous one. Rather than get into 'what the cookie does,' due to legalese, I will share with you, HOW TO LOCATE and ELIMINATE IT, because your Browser is not equipped to deal with it and OS makes no difference. - Click Here for the Fix and please bookmark the site, and do this on, at least, a weekly basis ~@~]
Franklin to Perform with Torture War Criminal


Martin Rowson
Will Sweet Condi & the Asspirate Neocon Band sing:
"We're Gonna Give Christianity A Bad Name?"
According to a Senate Intelligence Committee Memo, George Bush's National Security Adviser, Condoleezza Rice, was the first person to verbally approve torture during July 2002.
Aretha Franklin to perform with Condoleezza Rice
Queen of Soul and former US secretary of state join forces for fundraising concert. In other news: Solomon Burke to team up with Colin Powell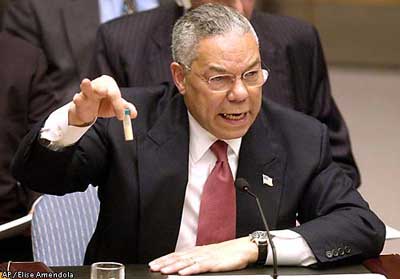 Sean Michaels, guardian.co.uk, Thursday 1 July 2010 10.14 BST, Article history
The "Queen of Soul" is to team up with the, er, former queen of the US state department at a concert in Philadelphia next month. Aretha Franklin will duet with former US secretary of state Condoleezza Rice, performing songs such as Natural Woman and Say a Little Prayer.
The concert, a fundraising event for inner city children, takes place on 27 July, at the Mann Centre for the Performing Arts. Franklin and Rice will appear as guests of the Philadelphia Orchestra and conductor Rossen Milanov. Rice will accompany the orchestra for Mozart's Piano Concerto in D minor, before joining Franklin to perform classic soul anthems and a selection of arias.
Rice, 55, served as national security advisor and then secretary of state under George W Bush, and was the first African-American woman to hold either post. But she is also a celebrated amateur pianist, who once considered becoming a professional musician. In 2008, Rice performed for Queen Elizabeth II at Buckingham Palace.
Franklin, 68, is a life-long Democrat who did not vote for Rice's former employer. But the two seem to have put their political differences aside to collaborate for the concert. "Ms Rice is a consummate classical pianist and since I sing the arias, I thought we could do something," Franklin said. "A bipartisan effort for our favourite charities."
Source: http://www.guardian.co.uk/music/2010/jul/01/aretha-franklin-duet-condoleezza-rice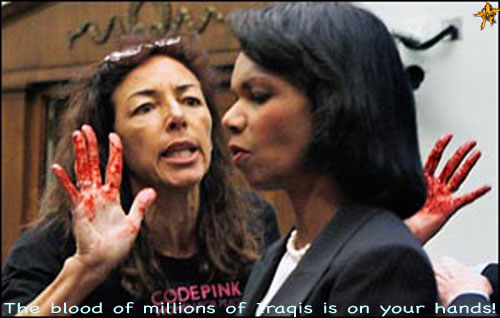 Condoleezza Rice 'was first Bush official to approve torture of terror suspects'
By MAIL FOREIGN SERVICE, Last updated at 3:40 PM on 23rd April 2009
Rice, Cheney Approved Waterboarding
The Associated Press reports that the highest Bush administration officials signed off on waterboarding
Rice Delivered OK to Waterboarding
Made earliest known [TORTURE] decision while serving as national security adviser
WASHINGTON — As national security adviser to former President George W. Bush, Condoleezza Rice verbally approved the CIA's request to subject alleged al-Qaida terrorist Abu Zubaydah to waterboarding in July 2002, the earliest known decision by a Bush administration official to OK use of the simulated drowning technique.
Stop the Bullshit, else,
The State Department Is Infested With Communists
I have here in my hand a list of 205—a list of names that were made known to the Secretary of State as being members of the Communist Party and who nevertheless are still working and shaping policy in the State Department.
U.S. Telecoms Caught Illegally Spying On U.S. Citizens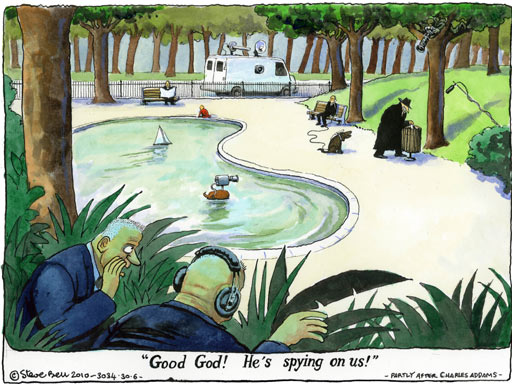 Steve Bell on the allegations against Russian spies - Caption: "Good God! He's spying on us!"
Kremlin investigating arrest of 10 people alleged to be part of 'deep cover' network in suburban America - Steve Bell, guardian.co.uk, Wednesday 30 June 2010 01.47 BST
FBI's Russian spy ring claims are 'contradictory'
Updated Source: http://www.guardian.co.uk/world/2010/jun/29/fbi-russian-spy-claims-contradictory
Moscow says it is investigating the arrest by the FBI of 10 alleged Russian spies who were part of a 'deep cover' network
Chris McGreal in Washington and Luke Harding in Moscow, guardian.co.uk, Tuesday 29 June 2010 09.47 BST, Article history
FBI says Russian spies found living in suburban homes Link to this video
Russia today said it was investigating the arrest by the FBI of 10 alleged spies who were part of a "long term, deep cover" network of agents and spent years adopting American identities and gathering intelligence.
In its first reaction to the scandal, Russia's foreign ministry this morning described as "contradictory" FBI claims that the Russian spies had sought out sensitive information on nuclear weapons, the gold market and even personnel changes at the CIA.
"They have not explained anything to us. I hope they will do so. The moment when all this was done was chosen quite smartly," the Russian foreign minister, Sergei Lavrov, said at a news conference today, according to Interfax news agency. [snip]
Mossad's modus operandi exposed -
from art students to kiosk operators
By Wayne Madsen, Online Journal Contributing Writer, Jan 8, 2009, 00:24
Source: http://onlinejournal.com/artman/publish/article_4210.shtml
(WMR) -- On December 19, 2008, WMR reported on the 9/11-related activities of an Israeli "art student" in the United States. The art students were suspected by federal law enforcement and U.S. intelligence agencies of being Israeli spies.
WMR reported that a "female Israeli 'art student' who lived on an Israeli kibbutz for a year and who is also a British national, told our source in London that in the weeks prior to 9/11 she was 'selling art in Washington [DC]. Before her arrival in Washington, the Israeli art student said she was in the San Francisco Bay Area attending college as an "art student" but denied selling any art while in the Bay Area. She also said she spent some time in South Carolina prior to 9/11. A leaked Drug Enforcement Administration (DEA) report on the activities of Israeli art students prior to 9/11 revealed that female Israeli art students were active in Palo Alto and Fresno. The British-Israeli art student said that on the morning of 9/11 she was standing outside the Pentagon. She admitted she never saw a plane hit the building but saw a huge 'hole' in the building after an explosion. The art student also said that she was in Times Square in New York the next day, September 12, attending a memorial service for the 9/11 victims. She said she had a ticket to fly out of New York's John F. Kennedy Airport on September 12 but that because commercial planes were grounded she had to find another way to leave the country. The art student sad she 'had to get out' of the United States because she did not have a proper visa to continue working in the United States. She said she left the United States over the Canadian border. When quizzed why she left so quickly after 9/11, the art student replied that she 'had to leave cause the United States Government thought Israelis had something to do with 9/11.'"
WMR has learned that the one-time Israeli art student who was active in selling art in the months preceding 9/11 and was outside the Pentagon on the morning of 9/11 is now operating two market kiosks in London that primarily sell women's handbags. They are situated in Notting Hill and Camden in two neighborhoods where a number of people from Pakistan, Afghanistan, and Arab countries reside.
On December 31, 2008, two Israelis who worked in a hair products kiosk at the Rosengaard Mall in Odense, Denmark, on the island of Funen, were shot and slightly wounded by a Danish assailant who was born in Lebanon and was of Palestinian origin. One of the Israelis owned the kiosk, which sold Dead Sea hair and skin care products, a usual front for Israeli intelligence operations. Apparently, the Israelis' activities had caught the attention of Middle Eastern youth in Odense days before the shooting and the two Israelis had been harassed. The Danish Security and Intelligence Service was reported to have been notified about the incident by Odense police. The two Israelis, in their 20s, had only been in Denmark for about a week.
Israeli charge d'affaires Dan Oryan said it was disturbing that the two Israelis were targeted merely because they were Israelis. Oryan's reaction is in keeping with other Israeli denials and obfuscation that their young nationals are engaged in intelligence operations while masquerading as art students, mall kiosk vendors, and moving company employees.
The National Security Agency (NSA) and other U.S. intelligence agencies have warned that Israeli mall kiosks are suspected Israeli intelligence fronts. However, in bust after bust, the Immigration and Customs Enforcement (ICE) bureau of the Homeland Security Department, headed by Israeli agent-of-influence Michael Chertoff, merely deports Israelis who work illegally on tourist visas. No Israelis are ever charged with espionage or other major crimes in a trial.
Israeli national Ohad Cohen entered the United States multiple times in 2004 to manage kiosks and supervise other Israelis, all working in the United States illegally, at Oakview Mall in Omaha and Gateway Westfield Mall in Lincoln, Nebraska. Nine Israelis were arrested and all were deported without a trial. Cohen was forced to forfeit over $35,000 he made from kiosk sales in Nebraska.
In December 2004, the FBI and ICE arrested 15 Israelis at various Minnesota mall kiosks for selling illegally copied electronic games software. Yonatan Cohen was charged with illegal copyright violations. Also in 1994, ICE agents arrested three Israelis working at a mall kiosk in Grand Forks, North Dakota. Grand Forks and Omaha are home to major Air Force bases.
On October 31, 2001, nine Israelis were arrested by Immigration and Naturalization Service agents while working at a Toledo, Ohio, area mall kiosk selling Israeli toy helicopters called "Zoom Copters." Seven Israelis were released but two, Yaniv Hani and Oren Behr, were deemed "special interest" cases in a federal law enforcement probe of terrorism activities and the 9/11 attack. Hani and Behr told the Associated Press that FBI agents asked them if they were spies for the Israeli government. FBI agents also asked the Israelis detailed questions about their Israeli military service.
Mark Regev, then a spokesperson for the Israeli embassy in Washington and now a shill for the government of Israel in Jerusalem, denied that any Israelis arrested in the United States were espionage agents.
After 9/11, some 30 Israelis were arrested in St. Louis, Kansas City, and Columbia, Missouri, for being in the United States illegally. Other Israeli kiosk workers were detained in California. The Israelis said they were hired by a Miami Beach-based company called Quality Sales to work at shopping mall kiosks in Missouri.
Previously published in the Wayne Madsen Report.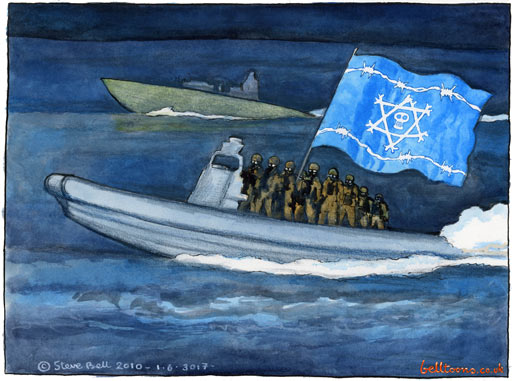 Steve Bell - The Guardian - Israeli troops confront flotilla activists - Tuesday 1 June 2010
Even today I am willing to volunteer to do the dirty work for Israel, to kill as many Arabs as necessary, to deport them, to expel and burn them, to have everyone hate us, to pull the rug from underneath the feet of the Diaspora Jews, so that they will be forced to run to us crying. Even if it means blowing up one or two synagogues here and there [? 9/11 ?], I don't care. And I don't mind if after the job is done you put me in front of a Nuremberg Trial and then jail me for life. Hang me if you want, as a war criminal… What you lot don't understand is that the dirty work of Zionism is not finished yet, far from it. - Israel Prime Minister Ariel Sharon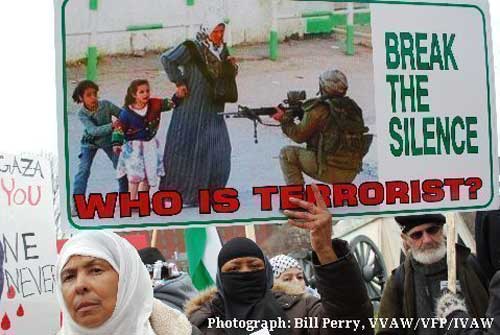 BREAK THE SILENCE - WHO IS TERRORIST - Photograph: Bill Perry, VVAW/VFP/IVAW
Republicans and Democrats are Lying Hypocrites
Who Support Selective Terrorism Against U.S. Military


http://www.ussliberty.org/g/libmemorial.gif
Remember the U.S.S. Liberty
34 U.S. Military Dead, 171 Wounded
http://www.ussliberty.org/
The Assault on the USS Liberty Still Covered Up After 26 Years
By James M. Ennes Jr.
Washington Report On Middle East Affairs
June 1993, Page 19 - CLICK HERE FOR FULL TEXT
Twenty-six years have passed since that clear day on June 8, 1967 when Israel attacked the USS Liberty with aircraft and torpedo boats, killing 34 young men and wounding 171. The attack in international waters followed over nine hours of close surveillance. Israeli pilots circled the ship at low level 13 times on eight different occasions before attacking. Radio operators in Spain, Lebanon, Germany and aboard the ship itself all heard the pilots reporting to their headquarters that this was an American ship. They attacked anyway. And when the ship failed to sink, the Israeli government concocted an elaborate story to cover the crime.
There is no question that this attack on a U.S. Navy ship was deliberate. This was a coordinated effort involving air, sea, headquarters and commando forces attacking over a long period. It was not the "few rounds of misdirected fire" that Israel would have the world believe. Worse, the Israeli excuse is a gross and detailed fabrication that disagrees entirely with the eyewitness recollections of survivors. Key American leaders call the attack deliberate. More important, eyewitness participants from the Israeli side have told survivors that they knew they were attacking an American ship.
Israeli Pilot Speaks Up
Fifteen years after the attack, an Israeli pilot approached Liberty survivors and then held extensive interviews with former Congressman Paul N. (Pete) McCloskey about his role. According to this senior Israeli lead pilot, he recognized the Liberty as American immediately, so informed his headquarters, and was told to ignore the American flag and continue his attack. He refused to do so and returned to base, where he was arrested.
Later, a dual-citizen Israeli major told survivors that he was in an Israeli war room where he heard that pilot's radio report. The attacking pilots and everyone in the Israeli war room knew that they were attacking an American ship, the major said. He recanted the statement only after he received threatening phone calls from Israel.
The pilot's protests also were heard by radio monitors in the U.S. Embassy in Lebanon. Then-U.S. Ambassador to Lebanon Dwight Porter has confirmed this. Porter told his story to syndicated columnists Rowland Evans and Robert Novak and offered to submit to further questioning by authorities. Unfortunately, no one in the U.S. government has any interest in hearing these first-person accounts of Israeli treachery.
Key members of the Lyndon Johnson administration have long agreed that this attack was no accident. Perhaps most outspoken is former Chairman of the Joint Chiefs of Staff Admiral Thomas Moorer. "I can never accept the claim that this was a mistaken attack," he insists.
Former Secretary of State Dean Rusk is equally outspoken, calling the attack deliberate in press and radio interviews. Similarly strong language comes from top leaders of the Central Intelligence Agency, National Security Agency (some of whose personnel were among the victims), National Security Council, and from presidential advisers such as Clark Clifford, Joseph Califano and Lucius Battle.
A top-secret analysis of Israel's excuse conducted by the Department of State found Israel's story to be untrue. Yet Israel and its defenders continue to stand by their claim that the attack was a "tragic accident" in which Israel mistook the most modern electronic surveillance vessel in the world for a rusted-out 40-year-old Egyptian horse transport.
Despite the evidence, no U.S. administration has ever found the courage to ever found the courage to defy the Israeli lobby by publicly demanding a proper accounting from Israel.
How Does Congress React to These Complaints?
Most members of Congress respond to inquiries about the Liberty with seemingly sympathetic promises to "investigate." Weeks or months later they write again to report their "findings": "The Navy investigated in 1967 and found no evidence that the attack was deliberate," they say." Israel apologized, calling the attack a tragic case of misidentification, and paid damages for loss of life, injuries and property damage. The matter is closed.
The fact is, however, that the Navy's "investigation" examined only the quality of the crew's training, the adequacy of communications and the performance of the crew under fire. The Navy was forbidden to examine Israeli culpability and Navy investigators refused to allow testimony showing that the attack was deliberate or that Israel's excuse was untrue. [Continue Reading]
Every time we do something you tell me America will do this and will do that . . . I want to tell you something very clear: Don't worry about American pressure on Israel. We, the Jewish people, control America, and the Americans know it. - Israel Prime Minister Ariel Sharon
John O'Neill
Head Investigator Of The USS Cole Attack - Assassinated
Albright and Bodine Panic as O'Neill Investigation Points to Israel - Albright complains to upper echelons of the FBI about O'Neill.
Bodine wanted O'Neill to drop his bodyguards and he became suspicious of Mossad assassination. Bodine and Madeleine Albright finally went to the Zionist Jewish FBI Director, Louis Freeh, to remove John O'Neill from Yemen.
Then January 2001 came, and O'Neill wanted to go back to Yemen. But, Ambassador Bodine wouldn't give him clearance. In July 2001, O'Neill resigned from the FBI.
On June 24th Judicial-Inc Was Shut Down Again
90% of Judicial-Inc is merely current news links, and the other 10% is just commentary on world events. Judicial's number of 'host-suspensions' may set a record for the most banned website on the internet. So you need to ask - why? Obviously the simple answer is some of the analysis is hitting too close to home. There are probably twenty other websites with the same format, and none of them have been touched. In addition to the internet harassment, the ADL has hired a stalker named Jacob Levy, and it's been made plain that this site will not reopen.
I have to suspect there will be a major event such as a nuke in an American city, followed by an attack on Iran, and this is followed by an economic implosion.
http://judicial-inc.biz/Oneill.htm
People Need to Ask, "Did the FBI Really
Investigate John O'Neill's Assassination?"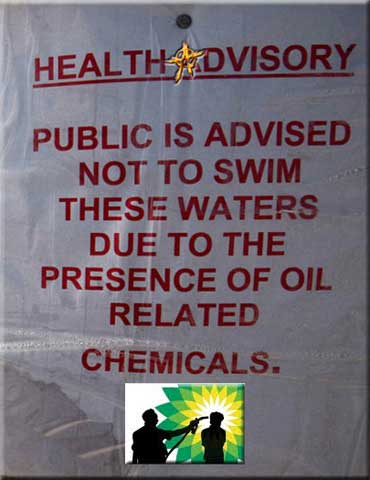 Photo gallery: Ripple effects of the BP oil spill
THESE ARE NUMEROUS PICTURES THAT ARE CLOSE-UPS, SO IT WILL TAKE SOME TIME TO VIEW. THEY ARE HEART BREAKING INDEED.
PRAYERS ARE NEEDED NOT ONLY FOR OUR MILITARY, BUT NOW FOR A RESOLVE TO THIS TRAGEDY IN THE GULF AND FOR ALL HURT BY THIS, INCLUDING AVIARY AND MARINE LIFE. via Joe
U.S. corporate media are constantly accused of lying for their government by everyone; including foreign governments.

Oh, you silly people, of course we lie. In this way we can keep the people unbalanced and always facing controversy, which is very helpful to us. Have you not seen the talk show spectacles on FOX?

Some of you believe we are the liberals and the good people are the conservatives. In reality, both serve our purposes. Each camp merely serves with the stamp of our approval, but they are not allowed to present real issues.

For example, consider BP's Oil Spill. By creating controversy on all levels, no one knows what to do. So, in all of this confusion, we go ahead and accomplish what we want with no hindrance. If fact, we teach this within a fraternity in one of your nation's older universities. - continue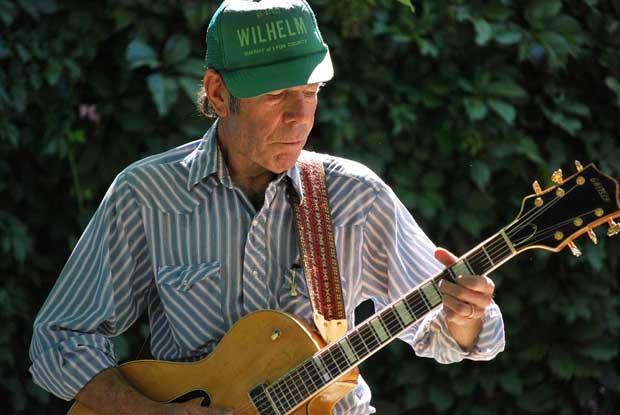 Photograph of Mike Wilhelm by Richard Hoyt
MikeWilhelm to play at Tuscan Village
Friday, July 2, 2010 - 6:30 - 8:30 pm
LOWER LAKE - Popular legend Mike Wilhelm will play at Lower Lake's Tuscan Village (Lake County) on Friday, July 2, 2010 from 6:30 - 8:30 pm. Tuscan Village is located adjacent the Post Office on Main St.
Internationally renowned guitarist/vocalist Mike Wilhelm has had a long and varied professional career starting in Los Angeles in the early '60s. In 1964 he was a founding member of the Charlatans, the first of the "psychedelic" San Francisco rock bands who started a movement that swept around the world. He has played venues from L. A.'s Troubadour to San Francisco's Avalon, Fillmore, Winterland and Cow Palace to both the Bottom Line, New York City and the Bottom Line, Nagoya, Japan. In 1997, the Charlatans were invited to play at the Rock and Roll Hall of Fame and Museum and a video of that performance and accompanying interview are enshrined in the museum's archives.
A mannequin dressed in Wilhelm's Charlatans stage clothing is the centerpiece in the current exhibition entitled Something's Happening Here at San Francisco's Museum of Performance and Design in the War Memorial Building on Van Ness Ave. opposite the City Hall. The exhibition runs through August.
Wilhelm has played in many well known venues in Europe including the Roundhouse, London; the Pavilion, Paris; the Paradiso, Amsterdam and (as a member of Flamin' Groovies) the largest of all, the 20,000 plus capacity Sportspalast in Berlin with headliners the Police. - more?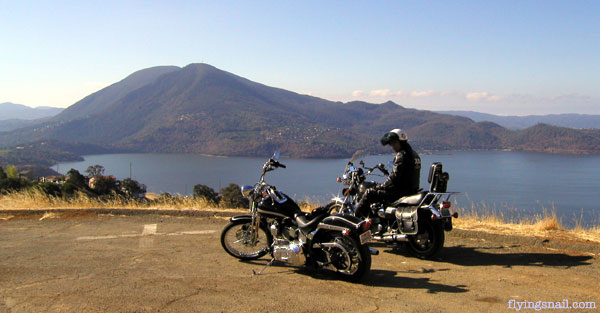 Mount Konocti [Old Volcano] Lake County, CA - Mike Wilhelm on XS Yamaha & Sprung's FXSTS Harley
Keeping It Simple for the Denial Challenged
Lavon Affair -> USS Liberty incident, -> John O'Neill, -> USS Cole bombing, -> Madeleine Albright, -> Zionism, -> Project for the New American Century, -> Barbara Bodine, -> Louis Freeh, -> Larry Silverstein, -> Jerome Hauer, -> WATCH THIS VIDEO -> Rethinking 9/11, -> Inside Job (mp3 instrumental).
Even today I am willing to volunteer to do the dirty work for Israel, to kill as many Arabs as necessary, to deport them, to expel and burn them, to have everyone hate us, to pull the rug from underneath the feet of the Diaspora Jews, so that they will be forced to run to us crying. Even if it means blowing up one or two synagogues here and there [? 9/11 ?], I don't care. And I don't mind if after the job is done you put me in front of a Nuremberg Trial and then jail me for life. Hang me if you want, as a war criminal… What you lot don't understand is that the dirty work of Zionism is not finished yet, far from it. - Israel Prime Minister Ariel Sharon - This message was not approved by Zionist, Bernard Madoff.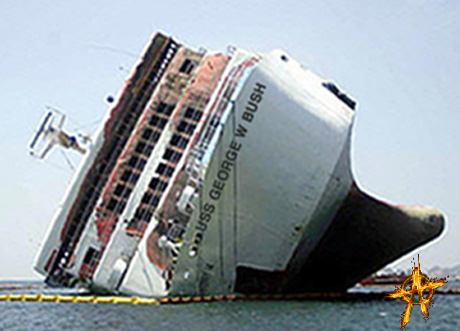 George Bush: Worst. President. Ever?
Academic poll ranks George Bush as one of the worst presidents in US history. But was he really as bad as all that?
It's time for another one of those pseudo-serious polls rating the US presidents. This one, from Siena College's research institute, asked 238 presidential scholars to rank the 43 presidents [pdf], and judged that George Bush was among the worst of all time.
According to the survey:
Today, just one year after leaving office, the former president has found himself in the bottom five at 39th rated especially poorly in handling the economy, communication, ability to compromise, foreign policy accomplishments and intelligence. Rounding out the bottom five are four presidents that have held that dubious distinction each time the survey has been conducted: Andrew Johnson, James Buchanan, Warren G Harding, and Franklin Pierce.
To no one's surprise, FDR was ranked as the number one best president, followed by Teddy Roosevelt at number two (he's on the rise, it seems) and Abraham Lincoln and George Washington at three and four.
Let's admit straight away that these sorts of polls, while fun, are silly and pointless, and that no real comparison can be made by politicians of different eras.
With that out of the way, let me say that George Bush does not deserve this calumny – although he does deserve some criticism, as most US presidents do. But this just isn't fair or reasonable.

Lies, Lies, Lies - BlackMustache.com
For example, Richard Nixon is ranked 30th, while Bush junior is 39th. Now it seems plain to me at least that by resigning in disgrace, ahead of certain impeachment, as well as his foreign policy in Laos and Cambodia, Nixon should sit below GWB in any ranking. Both men had fairly disastrous economic policies, but Nixon's did far more damage to America, although I'd be open to arguments on that.
The absurdity of these sorts of polls is highlighted by the position of William Henry Harrison, who I have sometimes argued should be counted as the worst US president of all time. If you haven't heard of Harrison, that's because he took office on 4 March 1841 and left it on 4 April 1841. He died of pneumonia and pleurisy, and may have been weakened by insisting on reading the longest presidential inauguration address in history, standing for several hours outdoors in the freezing Washington winter but refusing to wear a coat or hat to reinforce his macho image as a warrior.
So there's real stupidity for you: all he had to do was wear a coat and he couldn't even manage that.
Worse, Harrison's death caused his vice president, John Tyler, to move into the White House, and Tyler was a fool of world-class proportions, one of the string of idiots who held the presidency in the awful years leading up to the Civil War. (Tyler later joined the Confederate government after the war began, so that tells you where he was coming from.) Notably, the others of that era – Filmore, Pierce, Buchanan and Andrew Johnson – are rightly down at the bottom of the pile in these ratings.
While we're on the subject, it's an amazement that Lincoln isn't the automatic number one choice in lists such as this, since he faced challenges like no other president, including FDR. Teddy Roosevelt in second place? Good grief. And what exactly did Bill Clinton do to justify being as high as 13th? And Grant as low as 26th? Bah.
The thing about these lists, once they get you hooked... anyway, here's the full list (and you can see the full rankings here [pdf]:
F. Roosevelt 1
T. Roosevelt 2
Lincoln 3
Washington 4
Jefferson 5
Madison 6
Monroe 7
Wilson 8
Truman 9
Eisenhower 10
Kennedy 11
Polk 12
Clinton 13
Jackson 14
Obama 15
L.B. Johnson 16
J. Adams 17
Reagan 18
J.Q. Adams 19
Cleveland 20
McKinley 21
G.H. Bush 22
Van Buren 23
Taft 24
Arthur 25
Grant 26
Garfield 27
Ford 28
Coolidge 29
Nixon 30
Hayes 31
Carter 32
Taylor 33
B. Harrison 34
W.H. Harrison 35
Hoover 36
Tyler 37
Fillmore 38
G.W. Bush 39
Pierce 40
Harding 41
Buchanan 42
A. Johnson 43
[Geek note: There have been 44 presidencies, but only 43 presidents are ranked here. Why? Grover Cleveland was the 22nd and 24th presidents, since his two non-consecutive terms were interrupted by losing the 1892 election to Benjamin Harrison, the 23rd president. No, it doesn't really make sense but that's how they do it.]
via Richard Adams's Blog:
http://www.guardian.co.uk/world/richard-adams-blog/2010/jul/01/george-bush-worst-us-president
Dear Friends,
Some of you are aware FELA On Broadway purchased my Liquid Light to use behind dancers in the Broadway production. They also used several projectors to splash the Liquid all over the house! (Towards the end of the 1st Act, after the audience is asked to stand.)
Some of you may even have seen the Tony Awards Sunday June 13 that featured the FELA ensemble performing WITH my Liquid Light splashing behind them. Yeah, on National Television! To say I am stoked is a severe understatement!
FELA received several Tony's, among them, Mr. T. Bill Jones won for Best Choreography. I am informed by the FELA's Video Director that my Liquid Light ignited and energized the number! So, may I assume a piece of that Tony is for me? ;-)
http://felaonbroadway.com/ & if you are within 100 miles of Broadway, New York City, you don't want to miss this show. It IS awesome!
I don't know how long these clips will remain on the sites below. Check them out now & download if you wish to keep a copy. Please pass among your friends.
Facebook: http://www.facebook.com/home.php?#!/RainbowPuddle
YouTube: http://www.youtube.com/watch?v=ZvMhOd5st6E
Tribe: http://people.tribe.net/83e4076e-8020-44c2-93fa-ebd465f434ac
Thanks, cheers & peace, Hal aka VJ, Rainbow Puddle
Kagan v. Marshall
The GOP's comparison backfired.
by Dahlia Lithwick, Newsweek, July 03, 2010
When Senate Republicans decided to turn the first day of Solicitor General Elena Kagan's confirmation hearing into a referendum on her mentor, Justice Thurgood Marshall, they made two mistakes. The first was tactical: most Americans don't care much about Marshall's jurisprudential style. They think of him as a lion of the civil-rights movement, and deriding him as a "judicial activist" and "results oriented" served only to insult them. But the real mistake the GOP made in relentlessly tethering Kagan to Marshall was that the comparison illustrated the exact point Senate Democrats were attempting to make all week: that the court has a critical function to play when the other two branches of government let the people down.
It was already clear by the second day of the hearings that efforts to slander Marshall had backfired and several senators raced to clarify that they had never intended to insult the civil-rights icon. But when Kagan was given an opportunity to defend Marshall in her testimony, she said something important: "Justice Marshall's whole life was about seeing the courts take seriously claims that were not taken seriously anyplace else," she explained. "In his struggle for racial justice, you know, he could go to the statehouses or he could go to Congress or the president, and those claims generally were ignored."
What Kagan was saying here was that Marshall believed that the courts had a critical role to play in bringing about justice because he believed—with good cause, to be sure—that the other branches of government would always fail the poor, the disenfranchised, and the powerless. Kagan took pains to distinguish herself from her former mentor, not just by asserting that "if you confirm me to this position, you will get Justice Kagan; you won't get Justice Marshall," but also by explaining, again and again, that she believed deeply in deference to the other two branches of government, and to precedent.
Kagan distinguished her own view of the death penalty from Marshall's, for instance, by explaining that she had "no moral qualms" with it and that it was "settled precedent." Questioned by Sen. Dick Durbin about Marshall's approach to capital cases, she clarified that Marshall thought that "the death penalty was unconstitutional in all its applications," but also saw himself as having "a special role in each death-penalty case to make sure that there were no special problems in the imposition of the death penalty." Kagan has far more confidence in the capital-punishment system and sees no such special role for herself.
Senate Democrats used the hearings to try to sell the argument that the John Roberts Supreme Court is so beholden to corporate America that it routinely bends the rules to allow Big Money to corrupt elections; Big Business to abuse their employees; and Big Oil to escape liability for their spills. The message was somewhat clouded by their use of the words "judicial activist"—a term they have railed against for years when conservatives hurled it at them—and by the failure to explain why any of this might matter with regard to Kagan. Senate Republicans inadvertently connected the dots for them, however, by repeatedly reminding Americans that sometimes the court needs to step in when the other branches of government are not looking out for its most vulnerable citizens. By bringing up Marshall's legal legacy, they kept making the point—and better than the Democrats could—that liberal justices aren't elite or out of touch.
Soon-to-be Justice Kagan and President Obama sometimes appear to be of the view that this is a sweet but generally outdated view of the courts, an approach that had a time and a place in 1954, but is best left behind today. Sen. Al Franken disagrees. He used the hearings to remind Americans that the Roberts Court's pro-business rulings have "consistently and intentionally protected and promoted the interests of the powerful over those of individual Americans," when the Supreme Court ought to be doing precisely the opposite.
This doesn't mean—as it's fashionable to suggest—that the justices should always have a thumb on the scale for "the little guy." It does mean, as Franken so deftly illustrated, that when Supreme Court rulings make it all but impossible for the little guy to get through the courthouse door, the little guy sometimes loses his last refuge. Nobody's life story made that point better than Thurgood Marshall's. And Nobody reminded us of that fact more pointedly at the Kagan hearings than Republicans of the Senate Judiciary Committee.
Source: http://www.newsweek-interactive.org/2010/07/03/kagan-v-marshall.html
Nobody's 4th of July words for intelligent people are:
Federalism and Anti-Federalism.
Shooting the Messengers
By Kevin Drum, Tue Jun. 15, 2010 10:29 PM PDT
You think science has been politicized in the United States? Just feel lucky you're not an Italian seismologist. A geologist friend of mine emails to let me know about an open letter the science community has written to the president of Italy. It starts like this:
Two weeks ago in Italy, the L'Aquila Prosecutor's office indicted scientists, some of them members of the "Commissione Grandi Rischi" (Commission for High Risks), and civil protection officials for manslaughter. The basis for the indictment is that these people did not provide a short-term alarm to the population after a meeting of the Commission held in L'Aquila six days before the Mw 6.3 earthquake that struck that city and the surrounding area.
300 people died in the L'Aquila earthquake in 2009. The Independent reports:
L'Aquila's public prosecutor Alfredo Rossini said yesterday: "Those responsible are people who should have given different answers to the public. We're not talking about the lack of an alarm, the alarm came with the movements of the ground. We're talking about the lack of advice telling people to leave their homes."
The president of the Italian National Institute of Geophysics and Volcanology, Enzo Boschi, and the director of the National Earthquake Center, Giulio Selvaggi, are among those under investigation. I have a feeling that Italian geologists may be very reluctant to serve on the Commission for High Risks in the future.
Source: http://motherjones.com/kevin-drum/2010/06/shooting-messengers
Seismologists on trial triggers scientific debate
Posted on behalf of Nicola Nosengo - July 01, 2010
The aftershocks of last year's earthquake in L'Aquila, Italy are not over yet.
After thousands of scientists came out in support of six of Italy's top seismologists, who are accused of manslaughter for not raising the alarm in the days preceding the earthquake, some are criticizing this solidarity.
Following the indictment of the six, more than 5,000 scientists and other professionals from different countries signed an appeal letter to the President of Italy, Giorgio Napolitano. They sought to remind Italian authorities that scientists should not be held accountable for failing to predict an earthquake, something no seismologist in the world can do.
Now dissenting views have appeared on Volcano Listserv, an online forum administered by Jonathan Fink at Arizona State University. (Some of the indicted scientists belong to Italy's INGV – the National Institute for Geophysics and Vulcanology.)
Criticism of the letter first came from Lalliana Mualchin, a retired chief seismologist at the California Department of Transportations. Mualchin disagrees with the methods used in Italy, as in most countries, to assess seismic hazard. INGV, she explains, uses a method called Probabilistic Seismic Hazard Assessment. In essence, it builds on the assumption that very violent earthquakes in a given area will only occur once every thousand years, and thus designs emergency plans and building codes around less catastrophic scenarios, which are considered more probable. In Mualchin's view, this method leads to a systematic underestimation of earthquake risks.
Deterministic Seismic Hazard Assessment (DSHA), instead, uses geology and history to estimate the strongest earthquake each area can have, and assumes that it can effectively happen at any moment. Mualchin wrote in a letter to Nature that "PSHA, which originated mainly from California, has been promoted and pushed for years without open debate, through funding and so many publications."
To her mind, signing the solidarity appeal without discussing the methods used in L'Aquila is a disservice to citizens.
"To indict them [the Italian scientists] on the basis of not predicting the precise time of the earthquake is extremely problematic and most of us will support them," she notes, "[but] critical seismic hazard estimates by the 'indicted' scientists are missing in the letter and must be discussed."
A different, and more direct, kind of criticism has come from Flavio Dobran, a Naples based volcanologist, formerly at New York University. Dobran has for years criticized INGV for its eruption risk estimations for the Vesuvius volcano, as well as its related evacuation plans, which he consider inadequate.
In a letter to Nature he wrote that last week's story in the journal "overstates the solidarity" around the indicted scientists. In his view, the L'Aquila tragedy has revealed typical faults in the Institute's style of hazard assessment, which could result in a "far greater tragedy" in case of a Vesuvius eruption.
"The indictment is an unfortunate result of the way Italian science is being practised," he says, referring to a strongly politicized academic environment.
About the indicted scientists he says that "any opposition to their methods spells doom for those who dare to question their ways of seismic and volcanic hazard management in Italy". Dobran says he finds the supporting letter "misleading".
"What the international scientists fail to understand is that if they support this letter they will be taken for a ride. Independent research on volcanoes and earthquakes will be suppressed even more," he claims. Two other Italian researchers have posted similar comments on Listserv.
In the end, there is some hope that such divisions might revive a healthy scientific debate. Mualchin has been invited to organize a workshop with the working title of "DSHA, PSHA, nDSHA - what next to mitigate natural disasters?" at the next Fall Meeting of the American Geophysical Union in San Francisco.
Source: http://blogs.nature.com/news/thegreatbeyond/2010/07/_seismologists_on_trial_trigge.html
Italian officials investigate scientists who didn't predict
L'Aquila quake on manslaughter charges
By Elizabeth Weise, USA Today Jul 01, 2010 - 02:20 PM
Top Italian earth scientists who didn't predict an earthquake are now being investigated on charges of manslaughter for failing to warn the Italian city of L'Aquila, which suffered a devastating temblor on April 9, 2009.
The earthquake killed 308 people, left 600 injured and more than 65,000 people homeless. It registered 5.8 on the Richter scale.
The L'Aquila public prosecutor's office issued the indictments on June 3, in part because residents of the town complained that city officials told them there was little danger of a major earthquake based on the scientists' statements.
Now international scientific groups are rallying around the scientists. The American Geophysical Union is calling the charges "unfounded" and notes that "despite decades of scientific research in Italy and in the rest of the world, it is not yet possible to accurately and consistently predict the timing, location, and magnitude of earthquakes before they occur."
The Italian scientists and government officials are employees of the National Institute for Geophysics and Volcanology and the Civil Protection Department. They took part in a meeting with the town's Major Risks Committee on 31 March 2009 during which they told city officials that although there had been a series of small quakes in the area, it did not necessarily suggest there would be a major earthquake, which they deemed "improbable, although not impossible."
Several petitions and open letters are circulating among geophysicists and other scientists who work in the field supporting the Italian researchers and suggesting that holding them responsible for not predicting an earthquake could damage efforts to understand natural disasters because fear of lawsuits might keep scientists from working in the field of seismology and seismic risk assessment.
However, there is some dissent in the ranks. Some geologists feel that the method they used, probabilistic seismic hazard analysis, may underestimate the possibility of earthquake hazards. They feel that deterministic seismic hazard analysis offers a more realistic analysis of the potential threats posed by quakes.
Source: http://content.usatoday.com/communities/sciencefair/post/2010/07/...
When the scientific evidence is unwelcome,
people try to reason it away
Research results not consistent with your world view? Then you're likely to believe science can't supply all the answers
Ben Goldacre, The Guardian, Saturday 3 July 2010, Article history
What do people do when confronted with scientific evidence that challenges their pre-existing view? Often they will try to ignore it, intimidate it, buy it off, sue it for libel or reason it away.
The classic paper on the last of those strategies is from Lord, Ross and Lepper in 1979: they took two groups of people, one in favour of the death penalty, the other against it, and then presented each with a piece of scientific evidence that supported their pre-existing view, and a piece that challenged it; murder rates went up or down, for example, after the abolition of capital punishment in a state.
The results were as you might imagine. Each group found extensive methodological holes in the evidence they disagreed with, but ignored the very same holes in the evidence that reinforced their views.
Some people go even further than this when presented with unwelcome data, and decide that science itself is broken. Politicians will cheerfully explain that the scientific method simply cannot be used to determine the outcomes of a drugs policy. Alternative therapists will explain that their pill is special, among all pills, and you simply cannot find out if it works by using a trial.
How deep do these views go, and how far do they generalise? Professor Geoffrey Munro took about 100 students and told them they were participating in a study on "judging the quality of scientific information", now published in the Journal of Applied Social Psychology. First, their views on whether homosexuality might be associated with mental illness were assessed, and then they were divided into two groups.
The first group were given five research studies that confirmed their pre-existing view. Students who thought homosexuality was associated with mental illness, for example, were given papers explaining that there were more gay people in psychological treatment centres than the general population. The second group were given research that contradicted their pre-existing view. (After the study was finished, we should be clear, they were told that all these research papers were fake, and given the opportunity to read real research on the topic if they wanted to.)
Then they were asked about the research they had read, and were asked to rate their agreement with the following statement: "The question addressed in the studies summarised … is one that cannot be answered using scientific methods."
As you would expect, the people whose pre-existing views had been challenged were more likely to say that science simply cannot be used to measure whether homosexuality is associated with mental illness.
But then, moving on, the researchers asked a further set of questions, about whether science could be usefully deployed to understand all kinds of stuff, all entirely unrelated to stereotypes about homosexuality: "the existence of clairvoyance", "the effectiveness of spanking as a disciplinary technique for children", "the effect of viewing television violence on violent behaviour", "the accuracy of astrology in predicting personality traits" and "the mental and physical health effects of herbal medications".
Their views on each issue were added together to produce one bumper score on the extent to which they thought science could be informative on all of these questions, and the results were truly frightening. People whose pre-existing stereotypes about homosexuality had been challenged by the scientific evidence presented to them were more inclined to believe that science had nothing to offer, on any question, not just on homosexuality, when compared with people whose views on homosexuality had been reinforced.
When presented with unwelcome scientific evidence, it seems, in a desperate attempt to retain some consistency in their world view, people would rather conclude that science in general is broken. This is an interesting finding. But I'm not sure it makes me very happy.
Source: http://www.guardian.co.uk/commentisfree/2010/jul/03/confirmation-bias-scientific-evidence
4chan Has Nearly Voted Justin Bieber to North Korea
By Eliot Van Buskirk, July 6, 2010, 4:22 pm - Categories: Crowdsourcing, People
North Korean dictator Kim Jong-Il reportedly owns the world's largest collection of Daffy Duck paraphernalia. Could his latest obsession be the youthful pop singer Justin Bieber?
As first reported by the Beeb, the Bieb crowdsourced the decision on which country he should tour first as part of his upcoming "My World" tour. With just under nine hours to go, North Korea holds a growing, 9,437-vote margin over Israel and Poland, after which the voting drops off significantly.
At least "Hell" isn't trending.
As with previous artists, from The Beatles to New Kids On The Block, Bieber attracts the lucrative young female demographic, which still generates a significant portion of music industry profits as other segments grow increasingly distracted by other forms of media. It's unlikely many North Korean girls are responsible for their country's popularity in the poll, because they don't have internet access or even electricity, actually.
Instead, this is the work of the pranksters who gather at the 4chan image boards, whose previous targets include the Church of Scientology and AT&T's DSL service. The 4chan hive-mind would evidently love to send the 16-year-old crooner to North Korea, from whence he might not return -- or could even cause the country's infrastructure to deteriorate further, as his voice could be considered a bio-weapon where some older ears are concerned. Many hearts would be crushed by losing Bieber to North Korea forever, while others would fill with joy, given his polarizing effect on music fans.
In addition to nearly having succeeded in voting the pop star to North Korea, 4chan also hacked YouTube on Sunday, using special code to foil Google's safeguards against the embedding of pop-up windows in YouTube comments. The hack led to messages indicating that Bieber had passed away appearing on the site, as well as redirecting to pornographic videos and superimposing "Fail" and other messages over his videos.
A web poll like this is not legally binding, of course, but if North Korea remains ranked first when it closes at 1am ET Wednesday morning, Bieber will likely have to explain why he doesn't want to go -- a success of sorts for the meddling kids at 4chan.
There is no information on where Dear Leader stands on the Bieber issue. But this is a lesson to any company that is contemplating crowdsourcing to choose the parameters with care. Bieber or his people could have eliminated North Korea from the list of options, given the obvious difficulty of touring there, but did not.
Source: http://www.wired.com/epicenter/2010/07/4chan-has-nearly-voted-justin-bieber-to-north-korea/
July 8, 2010
Filth and Fury, Posted July 7, 2010, Was I right, when the hacked climate emails were released, to call for Phil Jones to resign? By George Monbiot, published in the Guardian 8th July 2010
Steve Bell [cartoon] on withdrawing troops from Sangin - Government announces plans to withdraw UK troops from Sangin area of Afghanistan, handing responsibility to the US military
America's paranoid religious right The Call 2 Fall movement captures the mood among Christian nationalists - that God is punishing America for its sinful ways By Matthew Harwood, guardian.co.uk, Wednesday 7 July 2010 19.30 BST
Herb Speaks It Was & Still Is: Love One Another !!!

(The Coup's) Ride the Fence by Haik Hoisington - BlackMustache.com - NOT WORK SAFE
Oakland Information: KPFA-FM Streaming Audio
Soviet war in Afghanistan
From Wikipedia, the free encyclopedia
The Soviet war in Afghanistan was a ten-year conflict involving the Soviet Union, supporting the Marxist government of the Democratic Republic of Afghanistan at their own request against the Mujahideen Resistance. The mujahideen found other support from a variety of sources including the United States, United Kingdom, Saudi Arabia, Pakistan, Egypt and other Muslim nations through the context of the Cold War.
The initial Soviet deployment of the 40th Army in Afghanistan began on December 24, 1979 under Soviet leader Leonid Brezhnev. The final troop withdrawal started on May 15, 1988, and ended on February 15, 1989 under the last Soviet leader Mikhail Gorbachev. Due to the interminable nature of the war and the damage it is perceived to have caused the USSR's international standing and military morale, the conflict in Afghanistan has sometimes been referred to as the Soviet Union's Vietnam War - [continue]:
http://en.wikipedia.org/wiki/Soviet_war_in_Afghanistan
The Collapse of the Soviet Union and Ronald Reagan
by Ronald Hilton
Several WAISers disagreed with Christopher Jones, who denied Reagan's role in the collapse of the Soviet Union. Harry Papasotiriou writes: "The Soviet Union certainly collapsed of its own weight, but Reagan helped speed up the process. The following paragraphs are from a forthcoming book that I am co-authoring.
Reagan's conviction that the Soviet Union was both a dangerous military power and a collapsing economic system derived not from any deep knowledge of the Soviet Union. Yet he proved to be the proverbial right man in the right place at the right time. By whatever means he arrived at his views regarding the Soviet Union, he drew from them policy directions that were devastatingly effective in undermining the rotten Soviet edifice. Because of the high oil prices of the 1970s the Soviet leadership avoided serious economic reforms, such as those that saved Deng Xiaoping's China. Instead, it relied on oil revenues as a means of keeping its decrepit economy going. By the early 1980s the Soviet Union was becoming a hollow shell, with an unreformed and increasingly backward industrial base producing outmoded pre-computer armaments. Thus it was highly vulnerable to the pressures that the Reagan administration was planning.
From the outset, Reagan moved against détente and beyond containment, substituting the objective of encouraging "long-term political and military changes within the Soviet empire that will facilitate a more secure and peaceful world order", according to an early 1981 Pentagon defense guide. Harvard's Richard Pipes, who joined the National Security Council, advocated a new aggressive policy by which "the United States takes the long-term strategic offensive. This approach therefore contrasts with the essentially reactive and defensive strategy of containment". Pipes's report was endorsed in a 1982 National Security Decision Directive that formulated the policy objective of promoting "the process of change in the Soviet Union towards a more pluralistic political and economic system". [The quotes from Peter Schweizer, Reagan's War.]
A central instrument for putting pressure on the Soviet Union was Reagan's massive defense build-up, which raised defense spending from $134 billion in 1980 to $253 billion in 1989. This raised American defense spending to 7 percent of GDP,dramatically increasing the federal deficit. Yet in its efforts to keep up with the American defense build-up, the Soviet Union was compelled in the first half of the 1980s to raise the share of its defense spending from 22 percent to 27 percent of GDP, while it froze the production of civilian goods at 1980 levels.
Reagan's most controversial defense initiative was SDI, the visionary project to create an anti-missile defense system that would remove the nuclear sword of Damocles from America's homeland. Experts still disagree about the long-term feasibility of missile defense, some comparing it in substance to the Hollywood sci-fi blockbuster Star Wars. But the SDI's main effect was to demonstrate U. S. technological superiority over the Soviet Union and its ability to expand the arms race into space. This helped convince the Soviet leadership under Gorbachev to throw in the towel and bid for a de-escalation of the arms race.
Particularly effective, though with unintended long-term side effects, was the Reagan administration's support for the mujahideen (holy warriors) that were fighting against the Soviet forces in Afghanistan. Reagan was determined to make Afghanistan the Soviet Vietnam. Therefore in 1986 he decided to provide the mujahideen with portable surface-to-air Stinger missiles, which proved devastatingly effective in increasing Soviet air losses (particularly helicopters). The war in Afghanistan cost the United States about $1 billion per annum in aid to the mujahideen; it cost the Soviet Union eight times as much, helping bankrupt its economy.
Apart from his defense policies, Reagan also weakened the Soviet Union through economic moves. His supporters' claims that he brought about the fall of the Soviet Union are somewhat weakened by the fact that he ended Carter's grain embargo, which had produced alarming food shortages in the Soviet Union. On the other hand Reagan was able to reduce the flow of Western technology to the Soviet Union, as well to limit Soviet natural gas exports to Western Europe. One of the most effective ways in which his economic policies weakened the Soviet Union was by helping bring about a drastic fall in the price of oil in the 1980s, thereby denying the Soviet Union large inflows of hard currency".
Here are two more rebuttals of Christopher Jones' assertion that Reagan had nothing to do with the collapse of the Soviet Union. Miles Seeley writes: "I cannot agree with Mr. Jones that Reagan had nothing to do with the collapse of the Soviet Union. Yes, it collapsed mostly from its own weight, but his unrelenting pressure certainly had an effect, as many former Soviet officials have said. I was no fan of Reagan, but you can't just write him off, either. Mr. Jones somehow seems to overlook the obvious. Ronald Reagan was at the helm when the USSR collapsed. I have not heard people say "He won the Cold War," nor that "he defeated the Soviet Union."
Randy Black writes: "On Reagan's watch, the USSR collapsed, and the huge military build up under Reagan after years of decay under Carter, coupled with the failed attempts to keep up with the USA on those issues, contributed to the collapse of the USSR, A decade ago in Siberia, when my Russian associates asked me about the Cold War from my viewpoint I always told them that the US economy simply had more resiliency than the Soviet economy. I dared not expose my complete thoughts on the matter as a guest in Russia. They didn't need to be reminded that, while equality was the goal of communism/socialism, in practice, there were still rich guys and poor guys, haves and have nots with no concept or hope for anything better, "unless they were connected."
Certainly, the Soviet system, in its attempt to equalize the workers, must have also had to eliminate various elements of the human spirit. Take away a man's hope for a better existence and you take away his reason for being, I think a big contributor to the demise of the USSR was the lack of spirit among the proletariat that an individual could make a difference. As such, Mr. Jones is correct that the communist leaders lost touch with the workers.
But contrary to Mr. Jones' statement, Reagan had much to do with it. One major thought that Mr. Jones and many others overlook is the thought that the USSR truly began to collapse with Nikita K's famous "secret speech" which denounced Stalin back in the 50s".
Source: http://wais.stanford.edu/History/history_ussrandreagan.htm
Soviet General:
U.S. doomed to repeat history in Afghanistan
by Michael Hughes, December 3, 2:52 AM, Examiner
Obama might be right that the current Afghanistan War bears little resemblance to the Vietnam War. Nevertheless, the last time a superpower tried to win a war in Afghanistan was when the Soviet Union tried and failed - invading in 1979 and hightailing it out of there by 1989. And, ironically enough, the Soviet-Afghan War had been referred to as the Soviets' Vietnam. Perhaps calling it that was also a misnomer; but, once again, the bottom line isn't about semantics, its the fact that the parallels one can draw between the Soviet's failed Afghanistan War versus Obama's Afghanistan War today – are nothing short of eerie.
Click to View CNN Video: Message from Moscow for Obama
During a CNN interview, General Victor Yermakov, who once commanded the Soviet Union's 40th army in the early 80s in Afghanistan, said that he believed history was repeating itself before our very eyes. The Soviets failed to impose their will militarily against an unyielding guerilla insurgency led by the Afghanistan mujaheddin – a group that had ironically been funded, trained and supplied with weapons by the United States in a proxy war. Over 15,000 Soviets were killed over nine years, and the Soviet forces had ballooned to 100,000. 20 years later – Obama's latest troop surge will take the total number of troops to, um, 100,000.
The Soviets did not invade to conquer Afghanistan, according to General Yermakov, they wanted to provide international assistance to help stabilize the region. (Whatever that means – code for 'tried to conquer').
The General indicated that an occupying force will never win, and will never convince the Afghans that democracy is the best form of government. They might tell you that, but they don't mean it, the 74-year-old former deputy defense minister said:
An Afghan has agreed with you today, at gunpoint, that American democracy is the best thing in the world, just as he was once saying that the Soviet system was the best.
The General also hit on how unconquerable Afghanistan has been throughout its history – although this is arguable depending on what one deems as conquered, because the Soviets did occupy for 9 long years – its not like they invaded and were repelled and left after a few days. Nevertheless, the General sees Obama making a grievous error by sending more troops. Asked what difference the latest troop surge will make:
I can see only one: Obama will be more often going to the airport to pay his last respects to the [airlifted U.S.] soldiers killed in Afghanistan
Yermakov said the U.S. continues to make the same strategic and tactical mistakes that the Soviets made, like after they re-take a village from the Taliban:
Whether it's Tora Bora or Kandahar we would deploy troops, establish order, place a popular government there and render our assistance to it. But when we leave that government or leadership runs away. After all who is the leader of a province? If he's not part of the local tribe then nobody's going to pay attention to him.
Finally, when asked what lessons the U.S. and NATO can learn based on the Soviet experience, the retired general advised them to transfer the money being spent on financing troops to the restoration of Afghanistan itself.
Restoring Afghanistan's economy, its industrial enterprises, its education system, schools and mosques will increase your authority. War can only evoke resistance. Afghans regard war only as an attempt to enslave them.
Call this war what you will, Mr. President, but at the end of the day its all regarded as the same to the Afghan people.
Source: examiner.com
Mike Wilhelm & Hired Guns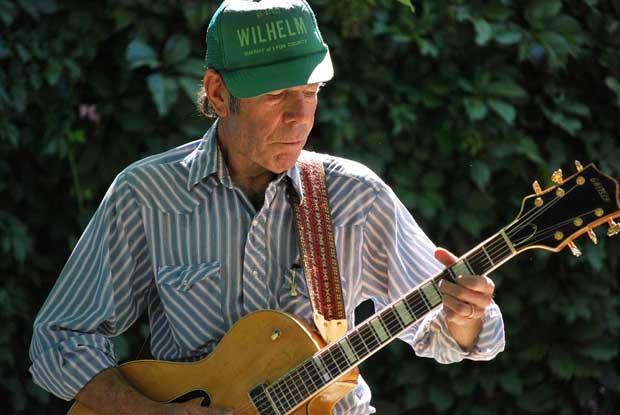 Photograph by Richard Hoyt
Sunday, July 11, 2010, 4:30 - 8:30 pm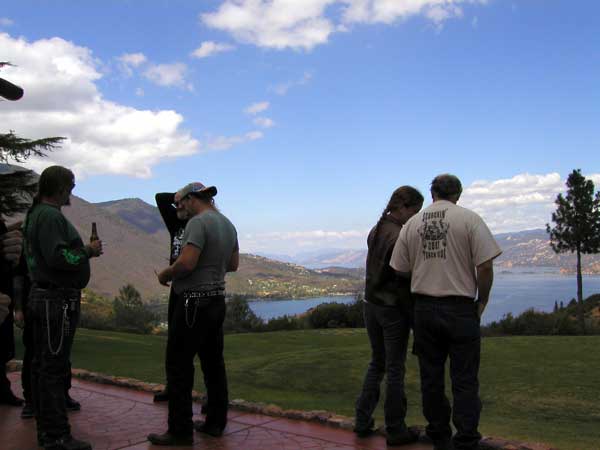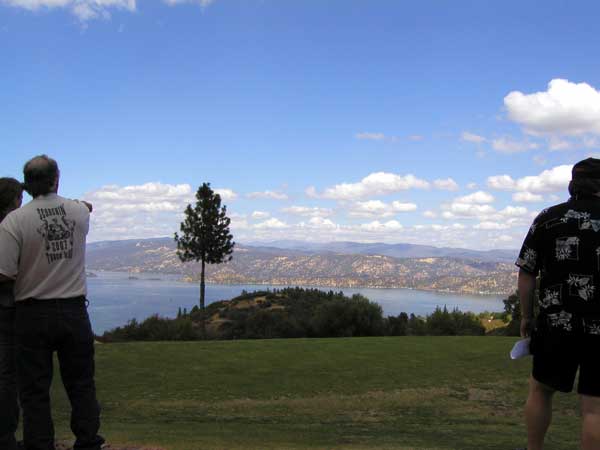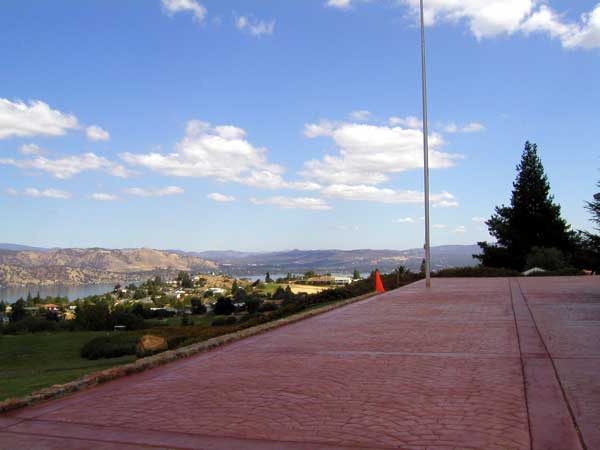 Photographs by C. Spangler
Riviera Hills Restaurant, Lounge and Recreation Club
10200 Fairway Drive, Kelseyville, CA.
Mike Wilhelm & Hired Guns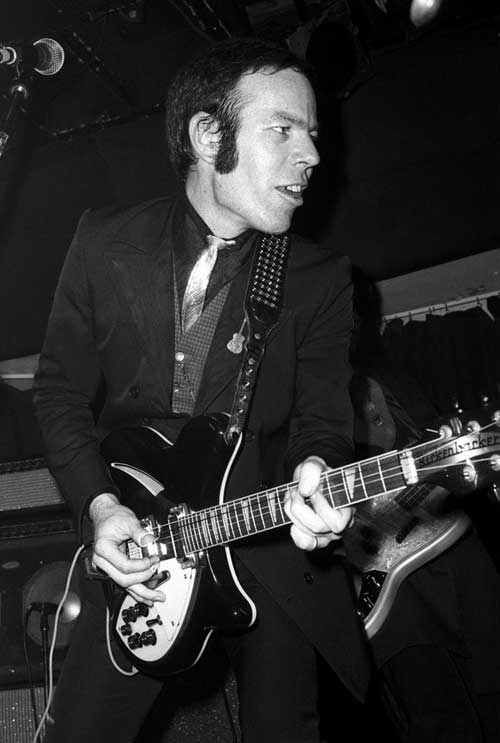 Mike Wilhelm, Flamin' Groovies Photograph by Anthony Clark
Monday, July 12, 2010, 6 - 9 pm
Blue Wing Saloon & Cafe's Blue Monday
Opening performance By:
Barry "Big B" Brenner
Old School Blues on Acoustic 12, 6, and Slide
Upper Lake, CA.
Your Vain Resistance
When any of you seek to resist us, we have ways of making you look ridiculous with corporate media, as we have done with all your movements to show the world how impotent any resistance is.
Look at what we did near Waco. Did the Davidian's little store of weapons help them?
We have generously taxed you and used that money to make such sophisticated weapons you can in no way compete. Your own money has served to forge the chains we bind you with; especially, since we are in control of all money. [snip]
Your Silly Rebellions Against Us
Some of you have thought you could stop us by placing a bomb in one of our abortion clinics or in a government building.
Silly souls! How can that hurt us? All that does is give us an example to use so that we might place more controls, and heavy burdens, on the population.
We love it when you rebel and blow something up. You are our reason for making more laws against all those things, which might contribute to your freedom from us.
If someone did not blow something up on occasion, we would have no justification in placing more laws on you. Can't you see how impossible it is for you to resist us? The more you wiggle, the more we squeeze. [snip] Full text: Denialist Creed
Sita Sings the Blues
A Benefit Screening Hosted by Nina Paley
Tuesday, July 20, 2010, at 7 PM
Karl Cohen writes: Nina Paley's new short online
Gregory MacNicol writes: EFF animation and party on the 20th:
See Nina Paley in San Francisco on July 20th for a showing of her fantastic feature length opus, "Sita Sings the Blues." A benefit for EFF and the Cartoon Art Museum, Nina will introduce the film and answer questions from the audience. Nina will also screen three "Minute Memes," including the theatrical premiere of the EFF cartoon featured on this page.
Information Source and Animation Video: https://w2.eff.org/ninapaley/

Tuli Kupferberg Nobody for President
Tuli Kupferberg, Bohemian and Fug, Dies at 86
By BEN SISARIO, New York Times, Published: July 12, 2010
Tuli Kupferberg, a poet and singer who went from being a noted Beat to becoming, in his words, "the world's oldest rock star" when he helped found the Fugs, the bawdy and politically pugnacious rock group, died on Monday in Manhattan. He was 86 and lived in Manhattan.
He had been in poor health since suffering two strokes last year, said Ed Sanders, his friend and fellow Fug.
The Fugs were, in the view of the longtime Village Voice critic Robert Christgau, "the Lower East Side's first true underground band." They were also perhaps the most puerile and yet the most literary rock group of the 1960s, with songs suitable for the locker room as well as the graduate seminar ("Ah, Sunflower, Weary of Time," based on a poem by William Blake); all were played with a ramshackle glee that anticipated punk rock.
With songs like "Kill for Peace," the Fugs also established themselves as aggressively antiwar, with a touch of absurdist theater. The band became "the U.S.O. of the left," Mr. Kupferberg once said, and it played innumerable peace rallies, including the "exorcism" of the Pentagon in 1967 that Norman Mailer chronicled in his book "The Armies of the Night." (The band took its name from a usage in Mailer's "Naked and the Dead.")
The Fugs was formed in 1964 in Mr. Sanders's Peace Eye Bookstore, a former kosher meat store on East 10th Street in Manhattan. By then Mr. Kupferberg, already in his 40s, was something of a Beatnik celebrity. He was an anthologized poet and had published underground literary magazines with titles like Birth and Yeah.
He had also found notoriety as the inspiration for a character in Allen Ginsberg's poem "Howl." As Ginsberg and Mr. Kupferberg acknowledged, he was the one who "jumped off the Brooklyn Bridge this actually happened and walked away unknown and forgotten," a reference to a 1945 suicide attempt (off the Manhattan Bridge, not Brooklyn) that had been preciptated by what he called a nervous breakdown.
The fame that episode earned him caused Mr. Kupferberg a lifetime of chagrin and embarrassment. "Throughout the years," he later said, "I have been annoyed many times by, 'Oh, did you really jump off the Brooklyn Bridge?,' as if it was a great accomplishment."
The Fugs' first album, "The Village Fugs Sing Ballads of Contemporary Protest, Points of View and General Dissatisfaction," was released in 1965. The band became a staple of underground galleries and theaters, as well as antiwar rallies. In concert Mr. Kupferberg was often the group's mascot or harlequin, acting out satirical pantomimes — an American soldier who turns into a Nazi, for example — or sometimes not singing at all.
On subsequent albums the band changed its lineup many times and acquired a more professional sound, though its scatological themes got it kicked off at least one major record label.
With his bushy beard and wild hair, Mr. Kupferberg embodied the hippie aesthetic. But the term he preferred was bohemian, which to him signified a commitment to art as well as a rejection of restrictive bourgeois values, and as a scholar of the counterculture he traced the term back to an early use by students at the University of Paris. Among his books were "1,001 Ways to Live Without Working" — and for decades he was a frequent sight in Lower Manhattan, selling his cartoons on the street and serving as a grandfather figure for generations of nonconformists.
Beneath Mr. Kupferberg's antics, however, was a keen poetic and musical intelligence that drew on his Jewish and Eastern European roots. He specialized in what he called "parasongs," which adapted and sometimes satirized old songs with new words. And some of his Fugs songs, like the gentle "Morning, Morning," had their origins in Jewish religious melodies.
Naphtali Kupferberg was born in New York on Sept. 28, 1923. He grew up on the Lower East Side and became a jazz fan and leftist activist while still a teenager. He graduated from Brooklyn College in 1944 and got a job as a medical librarian.
"I had intended to be a doctor at one point, like any good Jewish boy," he recalled to Mr. Sanders in an audio interview in 2003. Instead he began to write topical poems and humor pieces, contributing to The Village Voice and other publications.
After the Fugs broke up, in 1969, Mr. Kupferberg performed with two groups, the Revolting Theater and the Fuxxons, and continued writing. The Fugs reunited periodically, first in 1984. Recently, Mr. Sanders said, Mr. Kupferberg had completed his parts for a new album, "Be Free: The Fugs Final CD (Part Two)," and had also been posting ribald "perverbs" — brief videos punning on well-known aphorisms — on YouTube.
Mr. Kupferberg is survived by his wife, Sylvia Topp; three children, Joseph Sacks, Noah Kupferberg and Samara Kupferberg; and three grandchildren.
A version of this article appeared in print on July 13, 2010, on page A23 of the New York edition.
Source: http://www.nytimes.com/2010/07/13/arts/music/13kupferberg.html?_r=1&emc=eta1
Special thanks: Marliese & Karl
Kill For Peace
by Tuli Kupferberg and the FUGS
Kill, kill, kill for peace Kill, kill, kill for peace
Near or middle or very far east - Far or near or very middle east
Kill, kill, kill for peace - Kill, kill, kill for peace
If you don't like the people - Or the way that they talk - If you don't like their manners - Or they way that they walk,
Kill, kill, kill for peace - Kill, kill, kill for peace
If you don't kill them - Then the Chinese will - If you don't want America - To play second fiddle,
Kill, kill, kill for peace - Kill, kill, kill for peace
If you let them live - They might support the Russians - If you let them live - They might love the Russians
Kill, kill, kill for peace - Kill, kill, kill for peace
Kill 'em, kill 'em, strafe those gook creeps - The only gook an - American can trust - Is a gook that's got - His yellow head bust
Kill, kill, kill for peace - Kill, kill, kill for peace
Kill, kill, it'll - Feel so good, - Like my captain - Said it should
Kill, kill, kill for peace - Kill, kill, kill for peace
Kill it will give - You a mental ease - Kill it will give - You a big release
Kill, kill, kill for peace - Kill, kill, kill for peace - Kill, kill, kill for peace - Kill, kill, kill for peace
Magnitude 4.0 [4.2m local]- NORTHERN CALIFORNIA
2010 July 15 15:31:43 UTC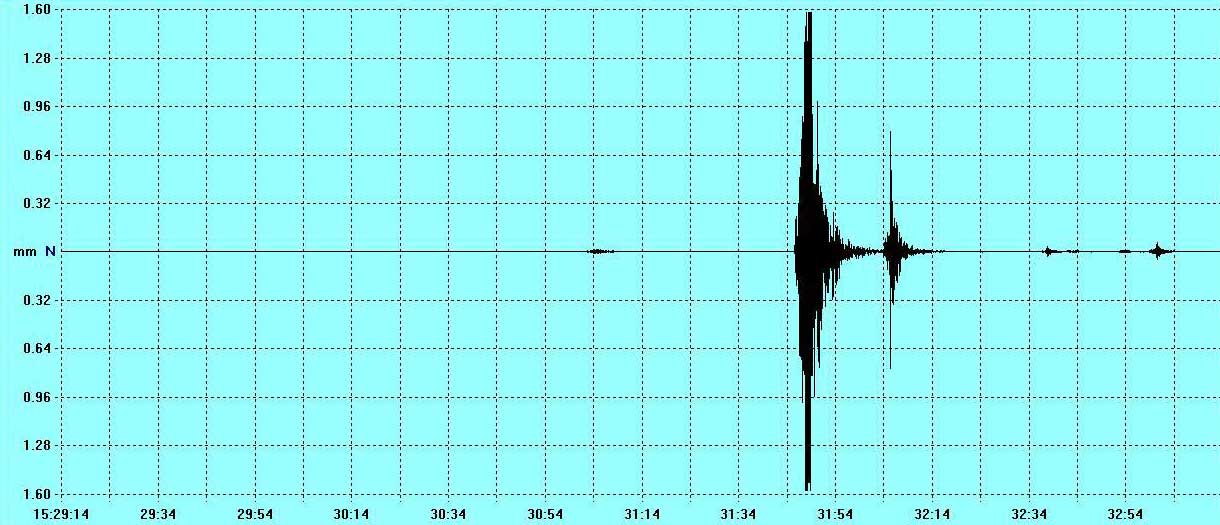 Click for Large Image - USGS
Happy Torture Anniversary Condi
July 2002-July 2010
You Should Be In Jail
BEN-VENISTE: Isn't it a fact, Dr. Rice, that the August 6 [2001] PDB warned against possible attacks in this country? And I ask you whether you recall the title of that PDB?
RICE: I believe the title was, "Bin Laden Determined to Attack Inside the United States [using planes]."
Condoleezza Rice approved 'torture' techniques
Condoleezza Rice, President George W. Bush's Secretary of State, personally approved a CIA request to use "waterboarding" and other harsh interrogation techniques.
By Toby Harnden in Washington, telegraph.co.uk, Published: 5:15PM BST 23 Apr 2009
She verbally agreed to allow the methods to be used on Abu Zubaydah, an al-Qaeda suspect, in July 2002, a Senate report has revealed.
Miss Rice's role was outlined in a narrative released by the Senate Intelligence Committee as the controversy over alleged torture by the CIA continued to rage.
The information indicates that the programme was approved at the highest levels of the Bush administration.
The new timeline suggests Miss Rice played a more significant role than she acknowledged in written testimony to the Senate Armed Services Committee submitted in the autumn.
It remains unclear, however, who inside the Bush administration first floated the idea of using "waterboarding" – simulated drowning – and other "enhanced" techniques against terrorist suspects in the months after the 9/11 attacks on New York and Washington.
The Senate Intelligence Committee's timeline came a day after the Senate Armed Services Committee released a detailed exhaustive report positing links between the CIA's harsh interrogation programme and abuses of prisoners at the US prison at Guantanamo Bay, Cuba, in Afghanistan and Abu Ghraib prison in Iraq.
Daily revelations about the interrogation programme have followed Mr Obama's decision to release four US Justice Department memos last Thursday.
The memos, running to 126 pages, were written by officials in Mr Bush's Justice Department and contained explicit details of the CIA's methods of extracting information from al-Qaeda suspects between 2002 and 2005.
They revealed that the highly controversial technique of "waterboarding" had been used 266 times on Khalid Sheikh Mohammed and Abu Zubaydah, two senior al-Qaeda prisoners.
After initially indicating he opposed any prosecutions, on Tuesday he said he was open to congressional investigations of Bush administration officials and possible criminal charges.
According to the new timeline, drawn up from legal advice given to the CIA by the Bush administration, Miss Rice personally conveyed the Bush administration's approval for waterboarding of Zubaydah to George Tenet, then CIA Director, in July 2002.
In the autumn, Miss Rice stated to the Senate Armed Services Committee that she had attended meetings where the CIA interrogation request was discussed but could not recall details.
Days after Miss Rice spoke to Mr Tenet, the Justice Department approved the use of waterboarding in a top secret memo. Abu Zubaydah was subjected to waterboarding some 83 times in August 2002.
Thirty [30] Years Ago
Video of Maria & Curtis Discussing Haight/Ashbury
[Before Arnie and with Grateful Dead, Grace Slick, etc.]
Click to View 1980.mov
A warning shot (in nautical terms, often called a shot across the bow) is a harmless artillery shot or gunshot intended to call attention and demand some action. - by Herb
Go Frack Yourself !!!
by Chain E. Duckplucker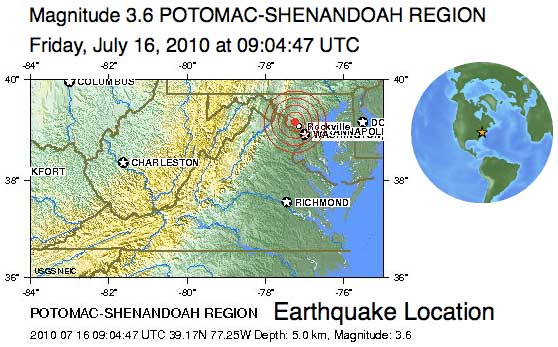 A Colossal Fracking Mess
The dirty truth behind the new natural gas. Related: A V.F. video look at a town transformed by fracking.
By Christopher Bateman Photographs by Jacques del Conte, Vanity Fair WEB EXCLUSIVE June 21, 2010
[Photograph at site: A shale-gas drilling and fracking site in Dimock, Pennsylvania.]
Early on a spring morning in the town of Damascus, in northeastern Pennsylvania, the fog on the Delaware River rises to form a mist that hangs above the tree-covered hills on either side. A buzzard swoops in from the northern hills to join a flock ensconced in an evergreen on the river's southern bank.
Stretching some 400 miles, the Delaware is one of the cleanest free-flowing rivers in the United States, home to some of the best fly-fishing in the country. More than 15 million people, including residents of New York City and Philadelphia, get their water from its pristine watershed. To regard its unspoiled beauty on a spring morning, you might be led to believe that the river is safely off limits from the destructive effects of industrialization. Unfortunately, you'd be mistaken. The Delaware is now the most endangered river in the country, according to the conservation group American Rivers.
That's because large swaths of land—private and public—in the watershed have been leased to energy companies eager to drill for natural gas here using a controversial, poorly understood technique called hydraulic fracturing. "Fracking," as it's colloquially known, involves injecting millions of gallons of water, sand, and chemicals, many of them toxic, into the earth at high pressures to break up rock formations and release natural gas trapped inside. Sixty miles west of Damascus, the town of Dimock, population 1,400, makes all too clear the dangers posed by hydraulic fracturing. You don't need to drive around Dimock long to notice how the rolling hills and farmland of this Appalachian town are scarred by barren, square-shaped clearings, jagged, newly constructed roads with 18-wheelers driving up and down them, and colorful freight containers labeled "residual waste." Although there is a moratorium on drilling new wells for the time being, you can still see the occasional active drill site, manned by figures in hazmat suits and surrounded by klieg lights, trailers, and pits of toxic wastewater, the derricks towering over barns, horses, and cows in their shadows.
The real shock that Dimock has undergone, however, is in the aquifer that residents rely on for their fresh water. Dimock is now known as the place where, over the past two years, people's water started turning brown and making them sick, one woman's water well spontaneously combusted, and horses and pets mysteriously began to lose their hair.
Craig and Julie Sautner moved to Dimock from a nearby town in March 2008. They were in the process of renovating their modest but beautifully situated home on tree-canopied Carter Road when land men from Houston-based Cabot Oil & Gas, a midsize player in the energy-exploration industry, came knocking on their door to inquire about leasing the mineral rights to their three and a half acres of land. The Sautners say the land men told them that their neighbors had already signed leases and that the drilling would have no impact whatsoever on their land. (Others in Dimock claim they were told that if they refused to sign a lease, gas would be taken out from under their land anyway, since under Pennsylvania law a well drilled on a leased piece of property can capture gas from neighboring, unleased properties.) They signed the lease, for a onetime payout of $2,500 per acre—better than the $250 per acre a neighbor across the street received—plus royalties on each producing well.
Drilling operations near their property commenced in August 2008. Trees were cleared and the ground leveled to make room for a four-acre drilling site less than 1,000 feet away from their land. The Sautners could feel the earth beneath their home shake whenever the well was fracked.
Within a month, their water had turned brown. It was so corrosive that it scarred dishes in their dishwasher and stained their laundry. They complained to Cabot, which eventually installed a water-filtration system in the basement of their home. It seemed to solve the problem, but when the Pennsylvania Department of Environmental Protection came to do further tests, it found that the Sautners' water still contained high levels of methane. More ad hoc pumps and filtration systems were installed. While the Sautners did not drink the water at this point, they continued to use it for other purposes for a full year.
"It was so bad sometimes that my daughter would be in the shower in the morning, and she'd have to get out of the shower and lay on the floor" because of the dizzying effect the chemicals in the water had on her, recalls Craig Sautner, who has worked as a cable splicer for Frontier Communications his whole life. She didn't speak up about it for a while, because she wondered whether she was imagining the problem. But she wasn't the only one in the family suffering. "My son had sores up and down his legs from the water," Craig says. Craig and Julie also experienced frequent headaches and dizziness.
By October 2009, the D.E.P. had taken all the water wells in the Sautners' neighborhood offline. It acknowledged that a major contamination of the aquifer had occurred. In addition to methane, dangerously high levels of iron and aluminum were found in the Sautners' water.
The Sautners now rely on water delivered to them every week by Cabot. The value of their land has been decimated. Their children no longer take showers at home. They desperately want to move but cannot afford to buy a new house on top of their current mortgage.
"Our land is worthless," says Craig. "Who is going to buy this house?"
As drillers seek to commence fracking operations in the Delaware River basin watershed and in other key watersheds in New York State—all of which sit atop large repositories of natural gas trapped in shale rock deep underground—concerned residents, activists, and government officials are pointing to Dimock as an example of what can go wrong when this form of drilling is allowed to take place without proper regulation. Some are pointing to a wave of groundwater-contamination incidents and mysterious health problems out West, in Colorado, New Mexico, and Wyoming, where hydraulic fracturing has been going on for years as part of a massive oil-and-gas boom, and saying that fracking should not be allowed at all in delicate ecosystems like the Delaware River basin.
Damascus and Dimock are both located above a vast rock formation rich in natural gas known as the Marcellus Shale, which stretches along the Appalachians from West Virginia up to the western half of the state of New York. The gas in the Marcellus Shale has been known about for more than 100 years, but it has become accessible and attractive as a resource only in the past two decades, thanks to technological innovation, the depletion of easier-to-reach, "conventional" gas deposits, and increases in the price of natural gas. Shale-gas deposits are dispersed throughout a thin horizontal layer of loose rock (the shale), generally more than a mile below ground. Conventional vertical drilling cannot retrieve shale gas in an economical way, but when combined with hydraulic fracturing, horizontal drilling—whereby a deeply drilled well is bent at an angle to run parallel to the surface of the Earth—changes the equation.
Developed by oil-field-services provider Halliburton, which first implemented the technology commercially in 1949 (and which was famously run by Dick Cheney before he became vice president of the United States), hydraulic fracturing has been used in conventional oil and gas wells for decades to increase production when a well starts to run dry. But its use in unconventional types of drilling, from coal-bed methane to shale gas, is relatively new. When a well is fracked, a small earthquake is produced by the pressurized injection of fluids, fracturing the rock around the well. The gas trapped inside is released and makes its way to the surface along with about half of the "fracking fluid," plus dirt and rock that are occasionally radioactive. From there, the gas is piped to nearby compressor stations that purify it and prepare it to be piped (and sometimes transported in liquefied form) to power plants, manufacturers, and domestic consumers. Volatile organic compounds (carbon-based gaseous substances with a variety of detrimental health effects) and other dangerous chemicals are burned off directly into the air during this on-site compression process. Meanwhile, the returned fracking fluid, now called wastewater, is either trucked off or stored in large, open-air, tarp-lined pits on site, where it is allowed to evaporate. The other portion of the fluid remains deep underground—no one really knows what happens to it.
Fracking is an energy- and resource-intensive process. Every shale-gas well that is fracked requires between three and eight million gallons of water. Fleets of trucks have to make hundreds of trips to carry the fracking fluid to and from each well site.
Due in part to spotty state laws and an absence of federal regulation, the safety record that hydraulic fracturing has amassed to date is deeply disturbing. As use of the technique has spread, it has been followed by incidents of water contamination and environmental degradation, and even devastating health problems. Thousands of complaints have been lodged with state and federal agencies by people all over the country whose lives and communities have been transformed by fracking operations.
In Dimock, where more than 60 gas wells were drilled in a nine-square-mile area, all kinds of ugly things transpired after Cabot came to town. A truck turned over and caused an 800-gallon diesel-fuel spill in April 2009. Up to 8,000 gallons of Halliburton-manufactured fracking fluid leaked from faulty supply pipes, with some seeping into wetlands and a stream, killing fish, in September 2009. Many Dimock residents were having the same problems as the Sautners. A water well belonging to a woman named Norma Fiorentino blew up while she was visiting her daughter. Reports of the havoc appeared in the local press and then gradually trickled into the national media. Reuters and ProPublica were on the story early on; later, everyone from NPR to The New York Times was coming to Dimock.
Over a six-month period Cabot was fined $360,000 by the D.E.P. for contaminating Dimock's groundwater and failing to fix the leaks that caused the problem. It was also ordered to suspend drilling in Dimock until the situation was resolved. The Sautners are one of more than a dozen Dimock families now suing the company for negligence, breach of contract, and fraudulent misrepresentation, among other charges. Other plaintiffs in the lawsuit include Ron and Jean Carter, who were evacuated after methane levels in their home reached emergency levels, and Victoria Switzer, a schoolteacher who has compiled a grim photo album of spills and leaks around Dimock, including a creek turned Kool-Aid red with diesel fuel. (In a written statement to Vanity Fair, Cabot declined to comment on the lawsuit but said that while it operates its facilities "in full compliance with environmental and oil and gas drilling regulations ... the accidental release of materials has occasionally occurred" during its operations. The company also said that it had created more than 300 full-time jobs in Susquehanna County, where Dimock is located, and that it was working with both the Pennsylvania D.E.P. and the affected families to remediate the situation.) [continue reading]
Hydraulic fracturing
From Wikipedia, the free encyclopedia
Hydraulic fracturing (informally called "fracing" or "hydrofracing") is a process that results in the creation of fractures in rocks. The most important industrial use is in stimulating oil and gas wells, where hydraulic fracturing has been used for over 60 years in more than one million wells. The fracturing is done from a wellbore drilled into reservoir rock formations to enhance oil and natural gas recovery.
Hydraulic fractures may be natural or man-made and are extended by internal fluid pressure which opens the fracture and causes it to grow into the rock. Man-made fluid-driven fractures are formed at depth in a borehole and extend into targeted rock formations. The fracture width is typically maintained after the injection by introducing a proppant into the injected fluid. Proppant is a material, such as grains of sand, ceramic, or other particulates, that prevent the fractures from closing when the injection is stopped. Natural hydraulic fractures include volcanic dikes, sills and fracturing by ice as in frost weathering.
Considerable controversy surrounds the current implementation of hydraulic fracturing technology in the United States. Environmental safety and health concerns have emerged and are being debated at the state and national levels. [continue reading]
HYDRAULIC FRACTURING AND EARTHQUAKES
EARTHWORKS ACTION
Fracking causes earthquakes
Induced seismicity, or earthquakes caused by human activities, can be caused by development of hydrocarbon, mineral, and geothermal resources, waste injection, water filling large surface reservoirs, underground nuclear explosions and large-scale construction projects.
Scientists have documented direct connections between earthquakes and both oil and gas extraction and waste-water injection.
Moreover, several studies demonstrate that hydraulic fracturing induces microearthquakes and that the analysis of these microearthquakes can be useful in understanding fracture zones and reservoir production rates.
Recently, earthquakes have occurred more frequently in areas experiencing increased hydraulic fracturing.
Concerns of fracking-impacted communities
Oil and gas-field communities in Colorado, Texas and elsewhere are increasingly concerned about the role that hydraulic fracturing plays in induced seismicity in their communities. Concerns include:
immediate safety threats;
environmental and property damage;
how best to plan for oil and gas infrastructure (such as pipelines, processing plants, compressor stations and wells) in areas that may see increased seismic activity of a broad magnitude.
Most oil and gas-field infrastructure do not have specific earthquake design standards. In most cases operators must take practicable steps to ensure interstate pipeline infrastructure (e.g. large transportation pipelines) can withstand anticipated hazards.
Earthquakes and pipelines
In the case of transportation pipelines: materials for pipe and components must be able to maintain the structural integrity of the pipeline under temperature and other environmental conditions that may be anticipated; pipe must be designed with sufficient wall thickness, or must be installed with adequate protection, to withstand anticipated external pressures and loads that will be imposed on the pipe after installation; and the operator must take all practicable steps to protect each transmission line or main from washouts, floods, unstable soil, landslides, or other hazards that may cause the pipeline to move or to sustain abnormal loads.
Little attention has been paid to the potential impacts to other exploration and production infrastructure from earthquakes or microearthquakes. [continue reading]
Gas Drilling Might Be Responsible
For Series Of Earthquakes In Texas
JEFF CARLTON, HuffingtonPost.com, Inc. - 06/12/09 06:22 PM
CLEBURNE, Texas — The earth moved here on June 2. It was the first recorded earthquake in this Texas town's 140-year history _ but not the last. There have been four small earthquakes since, none with a magnitude greater than 2.8. The most recent ones came Tuesday night, just as the City Council was meeting in an emergency session to discuss what to do about the ground moving.
The council's solution was to hire a geology consultant to try to answer the question on everyone's mind: Is natural gas drilling _ which began in earnest here in 2001 and has brought great prosperity to Cleburne and other towns across North Texas _ causing the quakes?
"I think John Q. Public thinks there is a correlation with drilling," Mayor Ted Reynolds said. "We haven't had a quake in recorded history, and all the sudden you drill and there are earthquakes."
At issue is a drilling practice called "fracking," in which water is injected into the ground at high pressure to fracture the layers of shale and release natural gas trapped in the rock.
There is no consensus among scientists about whether the practice is contributing to the quakes. But such seismic activity was once rare in Texas and seems to be increasing lately, lending support to the theory that drilling is having a destabilizing effect.
On May 16, three small quakes shook Bedford, a suburb of Dallas and Fort Worth. Two small earthquakes hit nearby Grand Prairie and Irving on Oct. 31, and again on Nov. 1.
The towns sit upon the Barnett Shale, a geologic formation that is perhaps the nation's richest natural gas field. The area is estimated to have 30 trillion cubic feet of recoverable gas and provides about 7 percent of the country's supply.
The drilling's economic impact has been significant, because gas companies pay signing bonuses and royalties to property owners for the right to drill beneath their land. Signing bonuses climbed to around $25,000 an acre at the boom's peak.
Cleburne agreed to lease the mineral rights in the earliest stages of the frenzy, receiving a modest $55 an acre for 3,500 acres of city land. There are about 200 drilling sites in Cleburne, and it is not unusual to see cattle chewing grass in the shadow of gas pipes.
Cleburne has collected between $20 million and $25 million in royalties since 2001, about $6 million in 2008 alone, Reynolds said. Such riches have allowed the building of parks and sports complexes in the city of 30,000, about 30 miles south of Fort Worth.
"That's a lot of libraries and police cars," the mayor said proudly. "It's enabled us to escape the worst part of the recession, enables us to keep tax rates low and lowered unemployment."
Landowners are also getting theirs. Locals call it "mailbox money," occasional royalty checks that arrive from the gas companies. The mayor, a contractor who owns three quarters of an acre, said his most recent check, for three months' worth of royalties, was nearly $850.
"It's better than a poke in the eye," he said.
Although many residents never felt the quakes, those who did have described them in different ways. When the first few hit, some ran outside to see if a house had exploded. The city manager said he thought his wife was closing the garage door. Picture frames and windows rattled.
None of the quakes caused any damage or injuries, though city officials said they are keeping a close eye on the earthen dam at Lake Pat Cleburne.
There seems to be little fear around town of any catastrophic damage, but the ground shaking is unnerving nonetheless. Townspeople want to find out at least what is causing it, even if it is unclear whether anything can be done about it.
The gas is extracted through a process known as horizontal drilling. A company will drill roughly 5,000 feet to 7,000 feet down and then go horizontally for as much as 4,000 feet or so. Then the fracking begins.
A spokeswoman for Chesapeake Energy, which owns most of the mineral rights leases in the Cleburne area, said the company is "eager to get to the facts" and is working with the government and local researchers to determine whether there is a link.
"Drilling has occurred for more than a hundred years," Julie Wilson said in an e-mail. "Tens of thousands of wells have been drilled with no nearby earthquakes at all; hundreds of earthquakes have occurred with no drilling nearby."
Cliff Frohlich, a scientist at the University of Texas and author of "Texas Earthquakes," said he believes more than 20 Texas earthquakes in the past 100 years are related to drilling for petroleum and gas. But he added: "I would be surprised if a seriously damaging earthquake came out of this."
John Breyer, a petroleum geologist and professor at Texas Christian University, said drilling is absolutely not causing the earthquakes.
"It's like the Great Wall of China," he said. "If you pull a brick out of the wall every half-mile, you are not going to affect the stability of the structure."
The mayor said he is open to any answer the city's geologist brings him.
"We are going to find out what's causing them and if it is something that we can deal with, I promise we will deal with it," Reynolds said. "But it's like the dog that chases the car and catches the car: I don't know what you do then."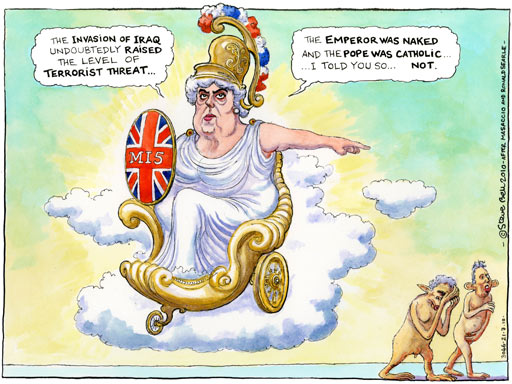 Steve Bell on the former head of MI5's devastating critique of the invasion of Iraq
Read My Lips
[A short, on topic, funny, 7 year old movie]
Former MI5 chief delivers damning verdict on Iraq invasion
Lady Eliza Manningham-Buller tells Chilcot that invasion increased terrorist threat and radicalised young British Muslims
Richard Norton-Taylor - guardian.co.uk, Wednesday 21 July 2010 00.37 BST, Article History
[snip]
In her own words
Lady Eliza Manningham-Buller to the Chilcot inquiry:
"We regarded the direct threat from Iraq as low"
"Arguably we gave Osama bin Laden his Iraqi jihad"
"Substantially" – when asked to what extent the conflict in Iraq exacerbated the overall threat facing Britain's security from international terrorism
"Our involvement in Iraq radicalised, for want of a better word, a whole generation of young people – not a whole generation, a few among a generation – who saw our involvement in Iraq and Afghanistan as being an attack on Islam"
"It is fair to say that we did not foresee the degree to which British citizens would become involved …"
"Very few would argue that the intelligence was substantial enough to make that decision [go to war]"
"There is no credible intelligence to suggest that connection [between Saddam Hussein and al-Qaida]. That was the judgment of the CIA. It was not a judgment that found favour in some parts of the American machine" [Read complete article]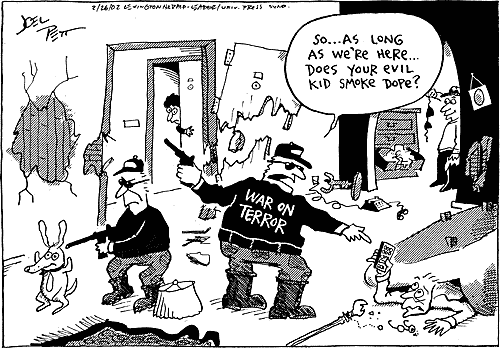 Blog shut down over terrorist material posted on site
By Maggie Shiels, Technology reporter, BBC News, Silicon Valley
A web hosting company has said it shut down a blogging platform that was home to over 70,000 bloggers because a "link to terrorist material" and an al-Qaeda "hit list" was posted to the site.
BurstNet said Blogetery.com also posted "bomb-making instructions".
The company said it acted after receiving "a notice of a critical nature from law enforcement officials".
But the move has angered bloggers who use the platform and say they were given no notice of the shutdown.
In response Blogetery.com said its server had been "terminated without any notification or explanation."
The site added that it is trying to resolve the situation.
BurstNet defended its position.
"The posted material, in addition to potentially inciting dangerous activities, specifically violated the BurstNet acceptable use policy" said the web host firm.
BurstNet also claimed that the site had a history of previous abuse.
The news blog Cnet.com reported that officials from the Federal Bureau of Investigation (FBI) told BurstNet on 9 July that al-Qaeda materials had been found on Blogetery's servers.
It also claimed that material allegedly found on the server included "the names of American citizens targeted for assassination by al-Qaeda" as well as messages from Osama bin Laden and other leaders of the terrorist organisation.
BurstNet's chief technology officer, Joe Marr, said that the FBI sent a "Voluntary Emergency Disclosure of Information" request to the firm.
Sources have confirmed to the BBC that this was the case but FBI spokesman Paul Bresson said the bureau does not comment on active investigations.
However he did say that the FBI had not asked for any websites to be shut down.
The FBI does not have the power to remove content from websites or to take them down. That can only be done with the authority of a judge.
Calls to BurstNet were not returned.
Rumour mill
For days bloggers have speculated as to the cause of the shut down at Blogetery.com.
Theories ranged from the FBI using the Patriot Act to silence bloggers to a belief that perhaps child pornography had been found on one of the blogs.
On one forum, a number of users were upset about not getting any advance warning to back up information they had stored on the server.
One frustrated user wrote "so BurstNet can "kill" your server and give you BS reasons about some "law enforcement officials".
"Who needs a hosting service that does not fight for their clients?" wrote another.
The Centre for Democracy and Technology has also expressed concern about what happens to the 70,000 plus bloggers who have had their blogs terminated
"As a free speech advocate, I certainly think it is unfortunate that what I assume are many thousands of perfectly innocent blogs were taken down here," John Morris, the head of the Centre for Democracy & Technology's free expression project told BBC News.
"I hope our society is able to figure out a way to address one bad apple in a pool of content without collateral consequences for the innocent speakers. This (case) highlights the fragility of speech on the internet when thousands of speakers have their speech removed."
Plot thickens
Adding to the mystery is the news that another online service that helped users create web message boards was taken offline a week after Blogetery.com.
While there has been no official link between the two cases, iPBFree.com said they are "gone for good" and had "absolutely no warning" and that the reasons are "tied up in legalities".
On a temporary forum called the unofficial iPBFree refuge a statement said "the main site, all the thousands of forums, and the iBPFree Facebook and Twitter pages are gone."
While the site has been unable to reveal why it has gone dark, users have been equally frustrated as those at Blogetery.com about at the potential loss of material.
One wrote "I'm personally devastated. My forum was a blogging forum and many of my members used it to keep a record of what they do from day to day. May not sound like much, but it was very important to them and me."
Another suggested that while the shut down poses more questions than answers "one thing about the internet is that nothing is really kept hidden away forever".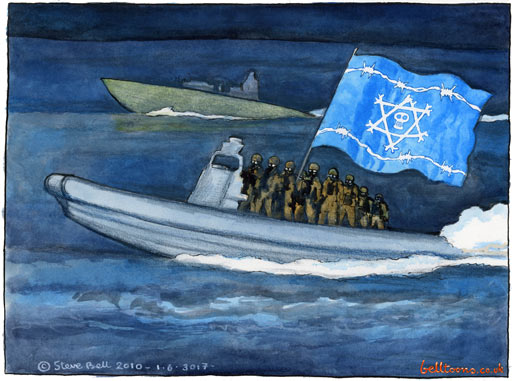 Steve Bell - The Guardian - Israeli troops confront flotilla activists - Tuesday 1 June 2010
Israeli soldier who shot British activist granted early release
Family of Tom Hurndall 'angry and shocked' as military court releases Taysir Hayb after serving six years in prison
Matthew Weaver, guardian.co.uk, Tuesday 20 July 2010 10.36 BST, Article history
The family of British activist Tom Hurndall have said they are angry that the Israeli soldier who killed him is to be released early from prison.
Taysir Hayb will be freed next month after serving six years of his eight-year sentence, after a ruling yesterday by the Kastina military court in southern Israel.
Hurndall was shot in the head in April 2003 as he was helping Palestinian children to cross a street in the Rafah area of Gaza.
"We have barely had time to process the news. We all feel angry and shocked," Hurndall's sister Sophie told Israel's Haaretz newspaper.
Hayb was convicted of Hurndall's manslaughter in 2005 after claiming he was shooting at an armed Palestinian. He later admitted that was a lie.
The 21-year-old activist, who had been filming with the pro-Palestinian International Solidarity Movement, died in London after nine months in a coma.
Sophie Hurndall said: "We have had to deal with cover-ups and lies and a total lack of accountability throughout, and this is in line with that – it's symptomatic."
But she said she blamed the Israeli military rather than Hayb.
"It's about the system. Not the man himself," she told Haaretz. "This man who shot Tom was the same age as him. He is both the victim and the killer. He is part of a system that proactively encouraged soldiers to target civilians."
A spokeswoman for the Foreign Office said it recognised the "grief this decision will cause to the Hurndall family".
"We have the deepest of sympathies for the Hurndall family. Tom's death was a tragedy."
Hayb's lawyer welcomed the decision. "At first, we found it hard to believe that the committee will have the possibility and the courage to face great international pressures not to release him. Eventually, we are happy that the committee made the right decision, giving priority to Taysir's rehabilitation and return to civil society."
After the hearing Hayb said the incident would stay with him for the rest of his life.
"I feel regret and I am sorry for what has happened ... We cannot bring the person back, but we must not bury the person that committed the crime. Ok, there was a mistake, I understand what happened, but I also did time in prison ... The case and the deceased will stay with me for the rest of my life," he said.
Hayb was also convicted of obstruction of justice, giving false testimony and soliciting false testimony.
The British police launched a separate investigation into the shooting.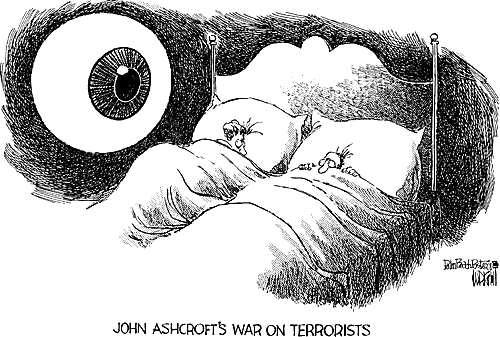 America's secret army:
how the 'war on terror' created a new industry
Since 9/11, US intelligence numbers have gone through the roof – and the budget is three times as high
Ed Pilkington in New York, guardian.co.uk, Monday 19 July 2010 19.29 BST, Article history
In the cloak and dagger world of intelligence, the assumption fed by countless spy novels and TV dramas is that top-secret security clearance is restricted to an elite few known only by codes such as M and C. Not so in today's America.
A new survey of the intelligence network created in the wake of the 9/11 attacks estimates that some 854,000 people have been given high-level clearance, making James Bond look decidedly everyday.
The estimate comes from the Washington Post which has dedicated a team of reporters to a two-year project on what it calls "Top Secret America"
In addition to the army of individuals, it has identified some 1,271 government bodies and 1,931 private contractors working on counter-terrorism.
The creation of this extraordinary spider's-web of intrigue can be dated back to 16 September 2001, a week after the attacks, when George Bush announced from Camp David the launch of what he called a "war on terror". The war would take a while, he warned, and the American people would have to be patient, but he was determined.
What he didn't warn the American people was that nine years later that war would have spawned a gigantic proliferation of agencies and spending unparalleled in US history.
Not only is the system huge and massively expensive, it is also highly inefficient and unwieldy, the Post believes. The official US intelligence budget now stands at $75bn, almost three times its size at 9/11, with 263 new bodies dedicated to rooting out violent extremism.
Much of the work is overlapping. The Post cites the example of 51 federal and military units in 15 cities devoted to tracking the financing of terror networks.
Such is the mountain of paperwork generated, with 50,000 intelligence reports a year, that no one can keep a grip on it. Just a handful of top operatives, known as super users, are allowed to have an overview of all the findings – and not surprisingly they are overwhelmed. "I'm not going to live long enough to be briefed on everything," one told the Washington Post.
Still, there are aspects of the new underground world that would please 007. The Post located one secret programme to a tall concrete building in Maryland which had false windows to disguise it. Many new buildings created to house operatives have special rooms enclosed in metal to foil snoopers.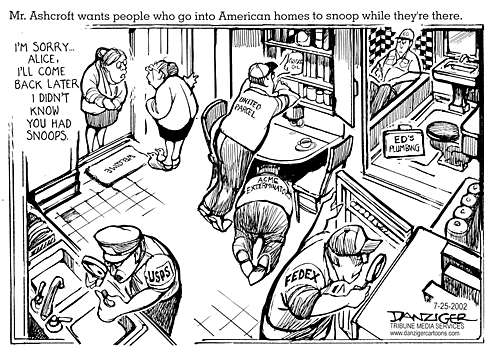 [Even] Steven Leech writes: I wanted to tell you about a new feature on Boptime. Mack Thomas is no longer doing the Friday morning Javatime Cruisin' America show and his co-host Michael Ace has no place to go. For that reason Boptime is making the old occasional segment "Rockabilly Ridge" into a regular feature on Boptime. Every final Saturday of the month at 8am, in the hour right before our "Beatlemania!!!" segment at 9am, Michael Ace joins me for an hour of the best rockabilly music of the late 1950s and early 1960s. From Charlie Feathers to Eddie Cochran, from early Elvis Presley to Hasil Adkins and more, you'll hear it on "Rockabilly Ridge" on Boptime starting on Saturday, July 31st at 8am.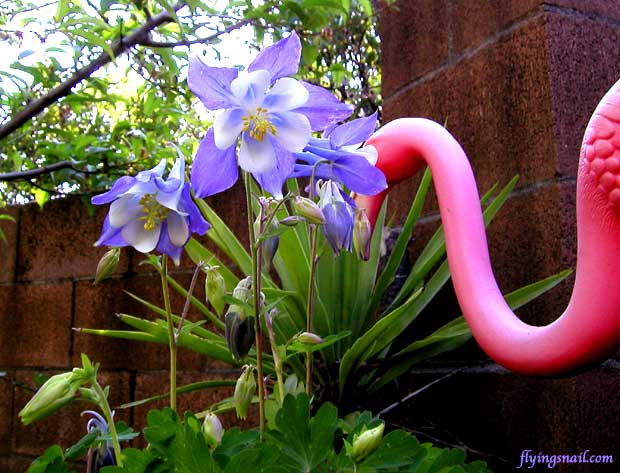 Where Have All the Flowers Gone?

Reflections on the Spirit and Legacy of the Sixties
by Fritjof Capra -
Permalink
December 1, 2002
The 1960s were the period of my life during which I experienced the most profound and most radical personal transformation. For those of us who identify with the cultural and political movements of the sixties, that period represents not so much a decade as a state of consciousness, characterized by "transpersonal" expansion, the questioning of authority, a sense of empowerment, and the experience of sensuous beauty and community.

This state of consciousness reached well into the seventies. In fact, one could say that the sixties came to an end only in December 1980, with the shot that killed John Lennon. The immense sense of loss felt by so many of us was, to a great extent, about the loss of an era. For a few days after the fatal shooting we relived the magic of the sixties. We did so in sadness and with tears, but the same feeling of enchantment and of community was once again alive. Wherever you went during those few days - in every neighborhood, every city, every country around the world - you heard John Lennon's music, and the intense idealism that had carried us through the sixties manifested itself once again:

You may say I'm a dreamer, but I'm not the only one. I hope some day you'll join us and the world will live as one.

In this essay, I shall try to evoke the spirit of that remarkable period, identify its defining characteristics, and provide an answer to some questions that are often asked nowadays: What happened to the cultural movements of the sixties? What did they achieve, and what, if any, is their legacy?

expansion of consciousness

The era of the sixties was dominated by an expansion of consciousness in two directions. One movement, in reaction to the increasing materialism and secularism of Western society, embraced a new kind of spirituality akin to the mystical traditions of the East. This involved an expansion of consciousness toward experiences involving nonordinary modes of awareness, which are traditionally achieved through meditation but may also occur in various other contexts, and which psychologists at the time began to call "transpersonal." Psychedelic drugs played a significant role in that movement, as did the human potential movement's promotion of expanded sensory awareness, expressed in its exhortation, "Get out of your head and into your senses!"

The first expansion of consciousness, then, was a movement beyond materialism and toward a new spirituality, beyond ordinary reality via meditative and psychedelic experiences, and beyond rationality through expanded sensory awareness. The combined effect was a continual sense of magic, awe, and wonder that for many of us will forever be associated with the sixties.

questioning of authority

The other movement was an expansion of social consciousness, triggered by a radical questioning of authority. This happened independently in several areas. While the American civil rights movement demanded that Black citizens be included in the political process, the free speech movement at Berkeley and student movements at other universities throughout the United States and Europe demanded the same for students.

In Europe, these movements culminated in the memorable revolt of French university students that is still known simply as "May '68." During that time, all research and teaching activities came to a complete halt at most French universities when the students, led by Daniel Cohn-Bendit, extended their critique to society as a whole and sought the solidarity of the French labor movement to change the entire social order. For three weeks, the administrations of Paris and other French cities, public transport, and businesses of every kind were paralyzed by a general strike. In Paris, people spent most of their time discussing politics in the streets, while the students held strategic discussions at the Sorbonne and other universities. In addition, they occupied the Odéon, the spacious theater of the Comédie Française, and transformed it into a twenty-four-hour "people's parliament," where they discussed their stimulating, albeit highly idealistic, visions of a future social order.

1968 was also the year of the celebrated "Prague Spring," during which Czech citizens, led by Alexander Dubcek, questioned the authority of the Soviet regime, which alarmed the Soviet Communist party to such an extent that, a few months later, it crushed the democratization processes initiated in Prague in its brutal invasion of Czechoslovakia.

In the United States, opposition to the Vietnam war became a political rallying point for the student movement and the counterculture. It sparked a huge anti-war movement, which exerted a major influence on the American political scene and led to many memorable events, including the decision by President Johnson not to seek reelection, the turbulent 1968 Democratic Convention in Chicago, the Watergate scandal, and the resignation of President Nixon.

a new sense of community

While the civil rights movement questioned the authority of white society and the student movements questioned the authority of their universities on political issues, the women's movement began to question patriarchal authority; humanistic psychologists undermined the authority of doctors and therapists; and the sexual revolution, triggered by the availability of birth control pills, broke down the puritan attitudes toward sexuality that were typical of American culture.

The radical questioning of authority and the expansion of social and transpersonal consciousness gave rise to a whole new culture - a "counterculture" - that defined itself in opposition to the dominant "straight" culture by embracing a different set of values. The members of this alternative culture, who were called "hippies" by outsiders but rarely used that term themselves, were held together by a strong sense of community. To distinguish ourselves from the crew cuts and polyester suits of that era's business executives, we wore long hair, colorful and individualistic clothes, flowers, beads, and other jewelry. Many of us were vegetarians who often baked our own bread, practiced yoga or some other form of meditation, and learned to work with our hands in various crafts.

Our subculture was immediately identifiable and tightly bound together. It had its own rituals, music, poetry, and literature; a common fascination with spirituality and the occult; and the shared vision of a peaceful and beautiful society. Rock music and psychedelic drugs were powerful bonds that strongly influenced the art and lifestyle of the hippie culture. In addition, the closeness, peacefulness, and trust of the hippie communities were expressed in casual communal nudity and freely shared sexuality. In our homes we would frequently burn incense and keep little altars with eclectic collections of statues of Indian gods and goddesses, meditating Buddhas, yarrow stalks or coins for consulting the I Ching, and various personal "sacred" objects.

Although different branches of the sixties movement arose independently and often remained distinct movements with little overlap for several years, they eventually became aware of one another, expressed mutual solidarity, and, during the 1970s, merged more or less into a single subculture. By that time, psychedelic drugs, rock music, and the hippie fashion had transcended national boundaries and had forged strong ties among the international counterculture. Multinational hippie tribes gathered in several countercultural centers - London, Amsterdam, San Francisco, Greenwich Village - as well as in more remote and exotic cities like Marrakech and Katmandu. These frequent cross-cultural exchanges gave rise to an "alternative global awareness" long before the onset of economic globalization.

the sixties' music

The zeitgeist of the sixties found expression in many art forms that often involved radical innovations, absorbed various facets of the counterculture, and strengthened the multiple relationships among the international alternative community.

Rock music was the strongest among these artistic bonds. The Beatles broke down the authority of studios and songwriters by writing their own music and lyrics, creating new musical genres, and setting up their own production company. While doing so, they incorporated many facets of the period's characteristic expansion of consciousness into their songs and lifestyles.

Bob Dylan expressed the spirit of the political protests in powerful poetry and music that became anthems of the sixties. The Rolling Stones represented the counterculture's irreverence, exuberance, and sexual energy, while San Francisco's "acid rock" scene gave expression to its psychedelic experiences.

At the same time, the "free jazz" of John Coltrane, Ornette Coleman, Sun Ra, Archie Shepp, and others shattered conventional forms of jazz improvisation and gave expression to spirituality, radical political poetry, street theater, and other elements of the counterculture. Like the jazz musicians, classical composers, such as Karlheinz Stockhausen in Germany and John Cage in the United States, broke down conventional musical forms and incorporated much of the sixties' spontaneity and expanded awareness into their music.

The fascination of the hippies with Indian religious philosophies, art, and culture led to a great popularity of Indian music. Most record collections in those days contained albums of Ravi Shankar, Ali Akbar Khan, and other masters of classical Indian music along with rock and folk music, jazz and blues.

The rock and drug culture of the sixties found its visual expressions in the psychedelic posters of the era's legendary rock concerts, especially in San Francisco, and in album covers of ever increasing sophistication, which became lasting icons of the sixties' subculture. Many rock concerts also featured "light shows" - a novel form of psychedelic art in which images of multicolored, pulsating, and ever changing shapes were projected onto walls and ceilings. Together with the loud rock music, these visual images created highly effective simulations of psychedelic experiences.

new literary forms

The main expressions of sixties' poetry were in the lyrics of rock and folk music. In addition, the "beat poetry" of Allen Ginsberg, Lawrence Ferlinghetti, Gary Snyder, and others, which had originated a decade earlier and shared many characteristics with the sixties' art forms, remained popular in the counterculture.

One of the major new literary forms was the "magical realism" of Latin American literature. In their short stories and novels, writers like Jorges Luis Borges and Gabriel García Márquez blended descriptions of realistic scenes with fantastic and dreamlike elements, metaphysical allegories, and mythical images. This was a perfect genre for the counterculture's fascination with altered states of consciousness and pervasive sense of magic.

In addition to the Latin American magical realism, science fiction, especially the complex series of Dune novels by Frank Herbert, exerted great fascination on the sixties' youth, as did the fantasy writings of J. R. R. Tolkien and Kurt Vonnegut. Many of us also turned to literary works of the past, such as the romantic novels of Hermann Hesse, in which we saw reflections of our own experiences.

Of equal, if not greater, popularity were the semi-fictional shamanistic writings of Carlos Castaneda, which satisfied the hippies' yearning for spirituality and "separate realities" mediated by psychedelic drugs. In addition, the dramatic encounters between Carlos and the Yaqui sorcerer Don Juan symbolized in a powerful way the clashes between the rational approach of modern industrial societies and the wisdom of traditional cultures.

film and the performing arts

In the sixties, the performing arts experienced radical innovations that broke every imaginable tradition of theater and dance. In fact, in companies like the Living Theater, the Judson Dance Theater, and the San Francisco Mime Troupe, theater and dance were often fused and combined with other forms of art. The performances involved trained actors and dancers as well as visual artists, musicians, poets, filmmakers, and even members of the audience.

Men and women often enjoyed equal status; nudity was frequent. Performances, often with strong political content, took place not only in theaters but also in museums, churches, parks, and in the streets. All these elements combined to create the dramatic expansion of experience and strong sense of community that was typical of the counterculture.

Film, too, was an important medium for expressing the zeitgeist of the sixties. Like the performing artists, the sixties' filmmakers, beginning with the pioneers of the French New Wave cinema, broke with the traditional techniques of their art, introducing multi-media approaches, often abandoning narratives altogether, and using their films to give a powerful voice to social critique.

With their innovative styles, these filmmakers expressed many key characteristics of the counterculture. For example, we can find the sixties' irreverence and political protest in the films of Godard; the questioning of materialism and a pervasive sense of alienation in Antonioni; questioning of the social order and transcendence of ordinary reality in Fellini; the exposure of class hypocrisy in Buñuel; social critique and utopian visions in Kubrik; the breaking down of sexual and gender stereotypes in Warhol; and the portrayal of altered states of consciousness in the works of experimental filmmakers like Kenneth Anger and John Whitney. In addition, the films of these directors are characterized by a strong sense of magical realism.

the legacy of the sixties

Many of the cultural expressions that were radical and subversive in the sixties have been accepted by broad segments of mainstream culture during the subsequent three decades. Examples would be the long hair and sixties fashion, the practice of Eastern forms of meditation and spirituality, recreational use of marijuana, increased sexual freedom, rejection of sexual and gender stereotypes, and the use of rock (and more recently rap) music to express alternative cultural values. All of these were once expressions of the counterculture that were ridiculed, suppressed, and even persecuted by the dominant mainstream society.

Beyond these contemporary expressions of values and esthetics that were shared by the sixties' counterculture, the most important and enduring legacy of that era has been the creation and subsequent flourishing of a global alternative culture that shares a set of core values. Although many of these values - e.g. environmentalism, feminism, gay rights, global justice - were shaped by cultural movements in the seventies, eighties, and nineties, their essential core was first expressed by the sixties' counterculture. In addition, many of today's senior progressive political activists, writers, and community leaders trace the roots of their original inspiration back to the sixties.

Green politics

In the sixties we questioned the dominant society and lived according to different values, but we did not formulate our critique in a coherent, systematic way. We did have concrete criticisms on single issues, such as the Vietnam war, but we did not develop any comprehensive alternative system of values and ideas. Our critique was based on intuitive feeling; we lived and embodied our protest rather than verbalizing and systematizing it.

The seventies brought consolidation of our views. As the magic of the sixties gradually faded, the initial excitement gave way to a period of focusing, digesting, and integrating. Two new cultural movements, the ecology movement and the feminist movement, emerged during the seventies and together provided the much-needed broad framework for our critique and alternative ideas.

The European student movement, which was largely Marxist oriented, was not able to turn its idealistic visions into realities during the sixties. But it kept its social concerns alive during the subsequent decade, while many of its members went through profound personal transformations. Influenced by the two major political themes of the seventies, feminism and ecology, these members of the "new left" broadened their horizons without losing their social consciousness. At the end of the decade, many of them became the leaders of transformed socialist parties. In Germany, these "young socialists" formed coalitions with ecologists, feminists, and peace activists, out of which emerged the Green Party - a new political party whose members confidently declared: "We are neither left nor right; we are in front."

During the 1980s and 1990s, the Green movement became a permanent feature of the European political landscape, and Greens now hold seats in numerous national and regional parliaments around the world. They are the political embodiment of the core values of the sixties.

the end of the Cold War

During the 1970s and 1980s, the American anti-war movement expanded into the anti-nuclear and peace movements, in solidarity with corresponding movements in Europe, especially those in the UK and West Germany. This, in turn, sparked a powerful peace movement in East Germany, led by the Protestant churches, which maintained regular contacts with the West German peace movement, and in particular with Petra Kelly, the charismatic leader of the German Greens.

When Mikhail Gorbachev came to power in the Soviet Union in 1985, he was well aware of the strength of the Western peace movement and accepted our argument that a nuclear war cannot be won and should never be fought. This realization played an important part in Gorbachev's "new thinking" and his restructuring (perestroika) of the Soviet regime, which would lead, eventually, to the fall of the Berlin Wall, the Velvet Revolution in Czechoslovakia, and the end of Soviet Communism.

All social and political systems are highly nonlinear and do not lend themselves to being analyzed in terms of linear chains of cause and effect. Nevertheless, careful study of our recent history shows that the key ingredient in creating the climate that led to the end of the Cold War was not the hard-line strategy of the Reagan administration, as the conservative mythology would have it, but the international peace movement. This movement clearly had its political and cultural roots in the student movements and counterculture of the sixties.

the information technology revolution

The last decade of the twentieth century brought a global phenomenon that took most cultural observers by surprise. A new world emerged, shaped by new technologies, new social structures, a new economy, and a new culture. "Globalization" became the term used to summarize the extraordinary changes and the seemingly irresistible momentum that were now felt by millions of people.

A common characteristic of the multiple aspects of globalization is a global information and communications network based on revolutionary new technologies. The information technology revolution is the result of a complex dynamic of technological and human interactions, which produced synergistic effects in three major areas of electronics - computers, microelectronics, and telecommunications. The key innovations that created the radically new electronic environment of the 1990s all took place 20 years earlier, during the 1970s.

It may be surprising to many that, like so many other recent cultural movements, the information technology revolution has important roots in the sixties' counterculture. It was triggered by a dramatic technological development - a shift from data storage and processing in large, isolated machines to the interactive use of microcomputers and the sharing of computer power in electronic networks. This shift was spearheaded by young technology enthusiasts who embraced many aspects of the counterculture, which was still very much alive at that time.

The first commercially successful microcomputer was built in 1976 by two college dropouts, Steve Wosniak and Steve Jobs, in their now legendary garage in Silicon Valley. These young innovators and others like them brought the irreverent attitudes, freewheeling lifestyles, and strong sense of community they had adopted in the counterculture to their working environments. In doing so, they created the relatively informal, open, decentralized, and cooperative working styles that became characteristic of the new information technologies.

global capitalism

However, the ideals of the young technology pioneers of the seventies were not reflected in the new global economy that emerged from the information technology revolution 20 years later. On the contrary, what emerged was a new materialism, excessive corporate greed, and a dramatic rise of unethical behavior among our corporate and political leaders. These harmful and destructive attitudes are direct consequences of a new form of global capitalism, structured largely around electronic networks of financial and informational flows. The so-called "global market" is a network of machines programmed according to the fundamental principle that money-making should take precedence over human rights, democracy, environmental protection, or any other value.

Since the new economy is organized according to this quintessential capitalist principle, it is not surprising that it has produced a multitude of interconnected harmful consequences that are in sharp contradiction to the ideals of the global Green movement: rising social inequality and social exclusion, a breakdown of democracy, more rapid and extensive deterioration of the natural environment, and increasing poverty and alienation. The new global capitalism has threatened and destroyed local communities around the world; and with the pursuit of an ill-conceived biotechnology, it has invaded the sanctity of life by attempting to turn diversity into monoculture, ecology into engineering, and life itself into a commodity.

It has become increasingly clear that global capitalism in its present form is unsustainable and needs to be fundamentally redesigned. Indeed, scholars, community leaders, and grassroots activists around the world are now raising their voices, demanding that we must "change the game" and suggesting concrete ways of doing so.

the global civil society

At the turn of this century, an impressive global coalition of nongovernmental organizations (NGOs), many of them led by men and women with deep personal roots in the sixties, formed around the core values of human dignity and ecological sustainability. In 1999, hundreds of these grassroots organizations interlinked electronically for several months to prepare for joint protest actions at the meeting of the World Trade Organization (WTO) in Seattle. The "Seattle Coalition," as it is now called, was extremely successful in derailing the WTO meeting and in making its views known to the world. Its concerted actions have permanently changed the political climate around the issue of economic globalization.

Since that time, the Seattle Coalition, or "global justice movement," has not only organized further protests but has also held several World Social Forum meetings in Porto Alegre, Brazil. At the second of these meetings, the NGOs proposed a whole set of alternative trade policies, including concrete and radical proposals for restructuring global financial institutions, which would profoundly change the nature of globalization.

The global justice movement exemplifies a new kind of political movement that is typical of our Information Age. Because of their skillful use of the Internet, the NGOs in the coalition are able to network with each other, share information, and mobilize their members with unprecedented speed. As a result, the new global NGOs have emerged as effective political actors who are independent of traditional national or international institutions. They constitute a new kind of global civil society.

This new form of alternative global community, sharing core values and making extensive use of electronic networks in addition to frequent human contacts, is one of the most important legacies of the sixties. If it succeeds in reshaping economic globalization so as to make it compatible with the values of human dignity and ecological sustainability, the dreams of the "sixties revolution" will have been realized:

Imagine no possessions, I wonder if you can, no need for greed or hunger, a brotherhood of man. Imagine all the people sharing all the world...You may say I'm a dreamer, but I'm not the only one.I hope some day you'll join us and the world will live as one.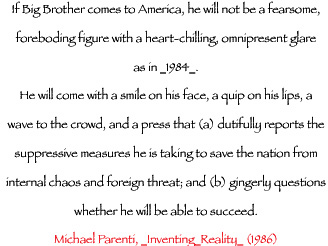 If Big Brother comes to America, he will not be a fearsome, foreboding figure with a heart-chilling, omnipresent glare as in 1984.
He will come with a smile on his face, a quip on his lips, a wave to the crowd, and a press that
(a) dutifully reports the suppressive measures he is taking to save the nation from internal chaos and foreign threat; and
(b) gingerly questions whether he will be able to succeed. - Michael Parenti, Inventing Reality, 1986
1984 by George Orwell
WAR IS PEACE - FREEDOM IS SLAVERY - IGNORANCE IS STRENGTH
http://www.online-literature.com/orwell/1984/
Brave New World by Aldous Huxley
I'd like to show you some very interesting conditioning for Alpha Plus Intellectuals. We have a big batch of them on Rack 5. First Gallery level.
The Foundation Series by Isaac Asimov
The premise of the series is that mathematician Hari Seldon has spent his life developing a branch of mathematics known as psychohistory.
It uses the law of mass action to predict the future on a large scale, such as of planets or empires.
Using these techniques, Seldon foresees the fall of the Galactic Empire, which encompasses the entire Milky Way. He also predicts that there will be a thirty-thousand-year dark age before the next great empire rises.
To prevent this, he decides to create a small secluded haven of technology in a corner of the galaxy (on the planet Terminus) called the Foundation, whose job it will be to preserve knowledge after the collapse, thus reducing the time required for the next Empire to rebuild. If done properly, it will take only a thousand years before the next empire rises.
http://en.wikipedia.org/wiki/The_Foundation_Series
Denialist Creed
Dear Citizens of the World,
I believe the time has come to reveal to you some of the perplexities you have faced in recent decades.
It is important to understand some of these things, so that you might know how to behave in the New Order now taking shape on this planet you call Earth. We want you to be able to become fully involved and integrated into our new society. After all, doing this is for your best interest.
First of all, it is best if you understand some of our purposes so that you may more fully cooperate. I cannot tell you the hard times you will face if you resist us.
We have ways of dealing with resisters and you are being told this now, since it is much too late to turn things around. The days of putting a stop to us have long since past.
We have full control of the earth and it's finances, along with control of major corporate media propaganda, and there is simply no way any nation or power can defeat us.
We have eyes in every level of government in every nation of the world. We know what is being planned, for our ears and eyes are ever present. State secrets are fully known to us.
U.S. corporate media are constantly accused of lying for their government by everyone; including foreign governments.
Oh, you silly people, of course we lie. In this way we can keep the people unbalanced and always facing controversy, which is very helpful to us. Have you not seen the talk show spectacles on FOX?
Some of you believe we are the liberals and the good people are the conservatives. In reality, both serve our purposes. Each camp merely serves with the stamp of our approval, but they are not allowed to present real issues.
For example, consider BP's Oil Spill. By creating controversy on all levels, no one knows what to do. So, in all of this confusion, we go ahead and accomplish what we want with no hindrance. If fact, we teach this within a fraternity in one of your nation's older universities.
Consider President George W. Bush of the United States. Even though he regularly broke every known check on his power, no one could stop him, and he went ahead, and did whatever we wanted him to do.
Congress and 'The People' had no power to stop him. He did what we wanted, since he knew, if he did not, because of his rather dark character, we could have him removed in an instant. I'd say it was, "Rather brilliant strategy on our part?"
You cannot take us to court because you can't see us and the courts are our servants as well. We run everything and you do not know who to attack. I must say this invisible hand is wonderfully devised without any known historical precedent on this scale. We rule the world and the world cannot even find out who is ruling them.
This is truly a wonderful thing. In our corporate media, we present before you exactly what it is we want you to do. Then, as if in a flash you, our little servants, obey!
We can send American or European troops to wherever we like, whenever we like, and for whatever purpose we like, and you dutifully go about our business and don't even look up to see the poisons we are spraying on you in the form of chemtrails. How much more evidence do you need?
We can make you desire to leave your homes and family and go to war merely at our command. We only need to present some nonsense to you from the president's desk, or on the evening news, and we can get you all fired up to do whatever we like. You can do nothing but what we put before you.
Your Vain Resistance
When any of you seek to resist us, we have ways of making you look ridiculous with corporate media, as we have done with all your movements to show the world how impotent any resistance is.
Look at what we did near Waco. Did the Davidian's little store of weapons help them?
We have generously taxed you and used that money to make such sophisticated weapons you can in no way compete. Your own money has served to forge the chains we bind you with; especially, since we are in control of all money.
Some of you think you may escape by buying some land in the country and growing a garden. Let me remind you that you still pay us ground rent. Oh, you may call it property taxes, but it still goes to us.
You see, you need money no matter what you do. If you fail to pay your ground rent to us, we will take your land and sell it to someone who will pay us. Do you think we cannot do this? And with your ground rent we pay for the indoctrination of your children in the public schools we have set up.
We want them to grow up well trained into the system of our thinking. Your children will learn what we want them to learn, when we want them to learn it, and you pay for it through your ground rent.
Those funds are also used for other projects we have in mind, like drilling for oil in the Gulf, and our contractors are paid handsomely for their work.
You may doubt that we own your children, or have such control, but you will find that we do. We can declare that you abuse your children, when you spank them, and have them confiscated. If they do not show up for school indoctrination, we can accuse you of neglect, thereby, giving them to us.
Your children are not yours. They are ours. You must inoculate them, you must bring them to our hospitals, if we decree, or we will take them from you. You know this and we know this.
Through our electronic commerce and iDevices we are able to see where you are, what you are buying, and how much you have to buy things with. Where do you suppose we come up with our monthly financial statistics?
Through the Internet, Telecoms, and other sources we can even know how you think and what you say. It is not especially important to us what you believe as long as you do what we say.
Your beliefs are nonsense anyway. But if you think you have a following, and we perceive that you might be somewhat dangerous to our agenda, we have ways to deal with you. Do you remember how we used Telecoms to spy for us?
We have a Pandora's box of mischief with which to snare you. We can have you in court so long, you will never get out. We can easily drain away all your assets over one pretext or another. We have an inexhaustible fund with which to draw from to pay our lawyers.
These lawyers are paid by you in the form of taxes. You do not have this vast supply of wealth. We know how to divide and conquer. Have we not brought down rulers of countries through our devices?
Do you think your tiny self will be any match for us?
Your Vain Organizations
Let us consider your religions, tea parties, and "moral majority."
The "moral majority" is neither moral nor is it in the majority. We have delighted to use this wet noodle of a movement to make ridiculous the Christian faith.
The silly men who run that organization always end up with egg on their faces. We have always put them in defense of themselves, as we have so successfully done with the NRA.
We can make it seem, by our corporate media propaganda, that the National Rifle Association is actually the new Al Qaeda.
Have we not turned the American conservative movement on its ear? If it serves our purposes we can use the conservatives to turn the liberals on their ear.
It makes no difference to us but it serves to make you believe there are two sides struggling for their particular position. This helps to make things seem fair and free, since everyone has a voice.
Actually, there is only one side now with all kinds of masks on, but you are unable to penetrate our purposes.
You see, we can do whatever we like and you can do nothing about it.
Does it not seem reasonable that you should simply obey and serve us? Otherwise, you get eaten up in the resistance you suppose that will liberate you.
You cannot be liberated ... Try to Imagine how you can.
We supply fuel for your cars and we can turn it off whenever we like, claiming there is some sort of fuel shortage. What if your car breaks down? You cannot get parts for it without us.
We supply all money you use and at any whim of our desire, we can stop the money supply, or ... cause a complete crash all together.
We can then order the president to declare all money worthless and that we will have to have new money. All of your stashes of cash will go up in smoke in an instant.
Don't you need food?
If necessary, we can cause a trucker's strike which would stop deliveries of food to your local store. We can starve you whenever we like. You only have food because we have provided it for you from our 'supermarket to the world' table.
During the great depression we controlled food and heaped mountains of it behind fences, to let it rot.
The hungry were then made to work in our labor camps, even though there was enough, and more, to feed them. Do you really think you can beat us?
You say you will hoard gold coins so you will still have money in the time of the crash. We can simply pass a law which outlaws the possession of gold as we have done in the past.
If we find gold in your possession, we would simply confiscate it, and put you in prison for breaking the law.
While in prison, or at one of our recently reconstructed FEMA camps, you would be required to work for one of our prison industries. We have so formed a picture of the labor camps in our prisons, these days, that no one seems to object to them.
We tell people that murderers should pay for their own keep.
No one seems to consider that we have the power to put tomato growers in prison.
We can pass laws that prohibit gardens, and then make up some scientific reason why you may only buy food from our sources.
If someone sees you growing tomatoes, they will report you to us, and then we will have you in our fields, working for us.
Oh, silly, stoned out of your minds, people, there is no escape for you, for since long before you were born, we were planning your capture.
Your teachers and ministers have been forming your thoughts for us, for generations now. You have been tricked into taking corporate drugs that were intended for short term usage, which have turned you into a nation of controlled mood zombies, and you have no idea how to pull out of our influence, short of suicide. Go ahead and commit suicide, it will only help us to deal with excessive population.
You cannot hurt us, find us, or even imagine what we are up to. I am throwing you these few crumbs only so that you may, if you have a little good sense, obey and follow our orders.
Your Controlled Mind
We run Hollywood. The movies such as Terminator and Armageddon, along with a great host of others, were simply created to get you thinking according to our directions.
You have been made to delight in violence, so that when we send you off to kill some bad man, we have put before you, you move without a whimper.
We have placed violent arcade games in your malls to prepare your young children's minds in the art of battle.
We have made you view our armies and police as the good forces, which cause you to submit to things that were unthinkable a few decades ago.
We totally orchestrated 9/11 and blamed it on somebody else using our corporate media and through our lobbies, Congress.
Think about it ... Congress spent about 60 million (60,000,000) of your income tax dollars, to discover if Monica swallowed (a little pre-reality show we dreamed up) and a little over 3 million dollars on the 9/11 Commission because we did not want an investigation of secret energy meetings or 9/11 to surface. See how easy it is to trick you?
Our artful programs are all designed to help you to submit and help the New World Order. Star Trek, and other such creations, have taught you to simply: obey orders from new international rulers.
Oh, silly people, you thought you were being entertained, while you were actually being educated. Dare I use the words, "brainwashed" or "mind control?" By the way, have you ever seen Star Wars?
What a masterpiece of mental manipulation. Humans confer with nondescript beasts of all shapes and sizes, and they confer in English.
I wonder where those space beasts learned English. Oh, the simple-ness of the mind of the citizen, for sh-he never considers sh-he is being taken into fairyland.
We placed advertisements for Star Wars everywhere you go. They were in WalMart, K-Mart, Taco Bell and a host of our institutions of corporate commerce.
There is something we want you to learn from Star Wars. Or, perhaps it could be said, there is something we do not want you to learn. Either way, we will have what we want in the whole affair.
Of course, to keep you off guard, we have instructed our elected officials to appear to be correcting the evil of our violence. Presidents often speak against violence in Hollywood movies.
This will not solve the problem, but it will make the people believe the problem is being worked on.
Sex and violence are the very best powers to use, to help us gain our advantage. How the people loathe to give up their sex and violence, so we place all they want before them. In this way, we keep them so occupied they do not have the integrity or brain-power to deal with the really important matters which are left entirely in our hands.
President Bush was very helpful to us. We knew of what character he was before we placed him as president. Exposing him was very helpful in adjusting the moral habits of the youth downward and this is too, our advantage.
Even more agreeable to us were the vain efforts of those who thought they could remove him against our will. He was useful to us and we control who is removed or not removed.
Excuse me if I seem to be mocking your system of beliefs, but they are rather outdated. Have you no eyes to see your vain liberties and your righteous pontifications are nothing before us? You can only do what we say you can do.
We remove presidents when we are ready and the leader we set up will be there until it serves us to have another. At that time we place our purposed politicians before you, and you vote for what we want.
In that way we give you the vain voting exercise in the belief you had something to do with placing your politicians in office.
Our Unfathomable Mysteries
Our recent war in Iraq had many purposes to it, but we do not speak of these things openly. We let the talk show hosts blather all sorts of nonsense, but none of it touches the core.
First of all, there is a wealth of natural resources on the planet we must have complete control of.
Iraq has large supplies of oil in its soil and oil is very helpful to our regime. Also, it suits us to keep this oil out of the hands of potential enemies.
For those who have not been helpful in getting these resources into our hands, we simply make things difficult until submission. Does anyone recall the word "sanction?"
We can reduce any proud nation to the level of humility we require from all people. For example if Zionist Israel does not sufficiently humble itself, we will take them to the world court, and have them charged with "war crimes." We made up that term; rather ingenious, don't you think?
How could there be such a thing as a war crime? The very nature of war is that the rules are off. It is so entertaining to watch the nations try to fight war according to the laws we have placed before them.
The only war crime there really is, involves the crime of being against us.
Anyone against us is violating our law and, as you have seen, when someone is for us, we do not care what they do. Was not Ariel Sharon a self professed murdering terrorist who tortured and horribly killed many of his enemies women and children? We made a hero of him. And what about the Bush administration? Are any of them in jail? No, they are still working for us and on your televisions, getting paid big salaries.
We observe no laws when it comes to war. We do what we want, when we want, and where we want.
We can starve nations to death, ruin civilizations, and commit other horrors for which we take our enemies to court. Look at one of our examples.
We bomb Iraq out of its wits. We can bomb rock throwing Palestinians out of their homes, poison their rivers and streams, turn off their electricity, making a grand crisis, and then we masterfully make it appear it is the fault of Islam.
It is the same way we made our inferno at Waco look like Mr. Koresh's fault. Then there was our chief villain, Saddam with all of his non existent weapons of mass destruction.
Bad men are a dime a dozen, we can conjure one up whenever it suits us, and ultimately, this is really quite funny when you think of it.
I am not one who is usually given to 'this sort' of humor, but I do catch myself laughing sometimes at the absolute absurdity of the notions we place before you, that you readily accept.
Do you wonder that the leaders of the world tremble at our presence? They know they have no power except the power we give them.
We have no fear of Russia or China, for we are already in full control of their system of things.
China knows we can freeze any number of their corporations in America and all of its capitol at the stroke of a pen. We use nations for what we want to use them for. Everyone knows that they must yield to us or die.
Fortunately, we have had a few resisters, such as Saddam, that have been helpful in showing world leaders what we will do to them if they do not submit.
There is only glory in following our purposes and doing what we say. If one does not, there will be a sad and tragic result.
I would have spared you of such an end, but, then, again, if you are not spared, it is of no consequence to us. We will use you to alleviate some of the overpopulation problem.
Your Silly Rebellions Against Us
Some of you have thought you could stop us by placing a bomb in one of our abortion clinics or in a government building.
Silly souls! How can that hurt us? All that does is give us an example to use so that we might place more controls, and heavy burdens, on the population.
We love it when you rebel and blow something up. You are our reason for making more laws against all those things, which might contribute to your freedom from us.
If someone did not blow something up on occasion, we would have no justification in placing more laws on you. Can't you see how impossible it is for you to resist us? The more you wiggle, the more we squeeze.
It is said our kingdom is the kingdom of money, but I must confess we are rulers of a kingdom of non-money.
You must see the humor in that statement. We have given you a piece of paper or some numbers on a computer screen that we have termed money.
It is backed up by nothing and proven by nothing, but what we say it is. We create it from nothing, we print it, we loan it, we give it its value, we take its value away. All things that have to do with money are in our hands.
Think of it, what is it that you can do against us without money? If you try to resist, we can cancel your credit or freeze your accounts. Your cash is easily confiscated.
We have made so many rules in the realm of living that you cannot live without money.
Camp on government land and you must move in two weeks. You cannot grow much of a garden in two weeks.
Many of our wilderness trails are entered by permit only.
We have passed laws that do not allow you to live in trailers over a certain period without moving to another location.
Have you not thought it ridiculous that we will allow a man to live in a box, full time, but we will not allow a man to live in a RV, full time, unless he is in a taxpaying campground? We want you to be in the system.
When you are buying a house, we not only receive the tax revenue to use for our purposes, but we gain large increases from the interest on the loan. You may pay for your house two or three times over from the interest alone. The interest is also taxed which is again placed for use in those sectors of influence we choose.
We do not want you to escape free and that is why we have made it as we have.
You are our property. We will not permit you to buy or sell unless you submit to our mark of authority.
If you go to court against us, we will wear you out, and in the end you will lose.
If you use violence, we will end up having you in one of our labor camps; more specifically called, prison industries.
You need our money, our entertainments, our fuel, and our utilities to function and if you don't have them, you feel deprived. By this, you are made to yield to our will.
You don't even know how to think anymore since we have thoroughly emasculated your religions and your faith in God. Now, you only have yourself ... and we have gotten 'that self' pretty well chasing its tail these days.
I hope this little note is sufficient to inform you what the new millennium is all about.
The 21st century is our century. You may stay if you do as you are told.
We have no intention of playing around with your so-called human rights or your so-called Constitution. These things were only used for our purposes, for a time. Your Constitution is a joke to us, and we can do with it what we please.
It probably never occurred to you, that years ago, your Constitution was used to refuse abortions. When we decided to have abortions legalized, we used the same Constitution to justify it.
Your human rights are what we say they are and your Constitution is what we say it is.
We have only used this phrase of "human rights" to keep things sufficiently in turmoil. The more things are unsettled, the better we like them, until we have everything in complete servitude.
This little letter may offend some of you, because it is presented so plainly, but that truly is no concern of ours. In simple terms, to quote our boy Dick Cheney, "You're fucked!" Have a nice day... Permalink
John Titor on Civil War
I remember 2036 very clearly. It is difficult to describe 2036 in detail without spending a great deal of time explaining why things are so different.
In 2036, I live in central Florida with my family and I'm currently stationed at an Army base in Tampa. A world war in 2015 killed nearly three billion people. The people that survived grew closer together. Life is centered on the family and then the community. I cannot imagine living even a few hundred miles away from my parents.
There is no large industrial complex creating masses of useless food and recreational items. Food and livestock is grown and sold locally. People spend much more time reading and talking together face to face. Religion is taken seriously and everyone can multiply and divide in their heads.
Life has changed so much over my lifetime that it's hard to pin down a "normal" day. When I was 13, I was a soldier. As a teenager, I helped my dad haul cargo. I went to college when I was 31 and I was recruited to "time travel" shortly after that. Again, I suppose an average day in 2036 is like an average day on the farm.
There is a civil war in the United States that starts in 2005. That conflict flares up and down for 10 years. In 2015, Russia launches a nuclear strike against the major cities in the United States (which is the "other side" of the civil war from my perspective), China and Europe. The United States counter attacks. The US cities are destroyed along with the AFE (American Federal Empire)...thus we (in the country) won. The European Union and China were also destroyed. Russia is now our largest trading partner and the Capitol of the US was moved to Omaha Nebraska.
One of the biggest reasons why food production is localized is because the environment is affected with disease and radiation. We are making huge strides in getting it cleaned up. Water is produced on a community level and we do eat meat that we raise ourselves.
After the war, early new communities gathered around the current Universities. That's where the libraries were. I went to school at Fort UF, which is now called the University of Florida. Not too much is different except the military is large part of people's life and we spend a great deal of time in the fields and farms at the "University" or Fort.
The Constitution was changed after the war. We have 5 presidents that are voted in and out on different term periods. The vice president is the president of the senate and they are voted separately.
http://www.johntitor.com/Pages/CivilWar.html
A Final Thought:
If You Really Want A Solution, "Try Stopping It"
I spent time with Alan Watts during the '60s and one of the things we discussed was, "how to fix the planet."
He suggested "closing it all down" (with exception to emergency and related services) for a month (meaning, everybody gets a month off from work), "getting the best scientists, community, religious leaders, etc. and put them on television for the month," "have international call-ins," and 'let them figure out how to make the world what it should be, 'a better place for every living thing'.
Nobody Listens the First Time Around
None of the Above Should Be On Voter Ballots
http://www.nobodyforpresident.org/
Round'n'Round
Project Censored TOP 25 CENSORED STORIES FOR 2005:
13. Schwarzenegger Met with Enron's Ken Lay Before the California Recall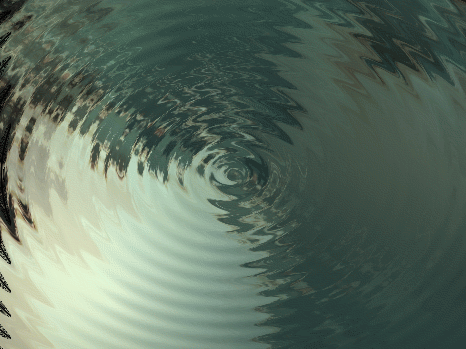 Cheney's Energy Pirates
Behind Schwarzenegger Recall Hoax
by Jeffrey Steinberg
This article appears in the September 5, 2003 issue of Executive Intelligence Review.
The very same Dick Cheney-Enron energy pirates who ripped off the people of California during the 2000-01 so-called energy crisis, are now out to loot the state once again—under the guise of the "recall Davis" referendum, and the candidacy of the man Lyndon LaRouche refers to as the "overpriced geek act," Arnold Schwarzenegger.
While the rationale behind the drive to recall Gov. Gray Davis is that he drove the state into a $38 billion deficit, EIR has systematically exposed (see chronology, below) that California was robbed blind by Enron, Reliant, Williams Energy, and the whole crowd of energy pirates, who criminally conspired and profiteered off energy deregulation, while virtually destroying the U.S. electric power grid.
The same people who brought Californians 1,000% increases in energy prices and resulting massive deficits, corporate bankruptcies, and job losses, were responsible for the Northeast energy blackout in August, which crippled many U.S. and Canadian cities, and left 50 million in the dark.
And now, they want to overturn the 2002 California gubernatorial elections by a GOP-bankrolled recall drive, aimed at installing a Milton Friedman-loving Hollywood geek act whose greatest claim to fame is that he pumped himself with enough steroids, and puffed enough marijuana, to win some bodybuilding contests, and parlayed that into Hollywood hits and a multimillion-dollar portfolio managed by some of Wall Street's most notorious speculators. On his own website, "The Terminator" boasts of his business acumen, which he learned from his "mentors," underground economy-promoter Milton "legalize drugs" Friedman, casino magnate Donald Trump, real estate wheeler-dealer Leslie Wexner, and mega-speculator Warren Buffett.
As LaRouche comments, we already had one bad experience, in Germany, when they installed a right-wing Austrian strongman in power. California does not have to go through that again.
Cheney to California: Go to Hell
The looting of California by the energy pirates, led by Enron, Dynegy, Reliant, and Williams, was already under way when George W. Bush and Dick Cheney were sworn in as President and Vice President in January 2001. But that was nothing, compared to the White House-sanctioned looting once they were in office. In 2000-01, California's annual energy bill went from $7 billion to $28 billion, as a result of deregulation and the unbridled price manipulations brought on by California's passage of energy deregulation in 1996 to take effect in 2000.
In December 2000, Governor Davis held emergency meetings in Washington with President Bill Clinton, Treasury Secretary Lawrence Summers, and Federal Reserve Chairman Alan Greenspan, to head off the imminent bankruptcy of California's two major public energy utilities, Pacific Gas & Electric (PG&E) and Southern California Edison—the fruits of year one of dereg. The utilities were caught in a bind, because there were regulatory caps on the rates they could charge customers, but no ceiling on what the private energy suppliers could charge them. By January 2001, the utilities faced $11 billion in unpayable debts.
As soon as Bush-Cheney took office, they delivered a message to Californians: Go to Hell! President Bush announced a one-time-only, two-week extension of Clinton's emergency order forcing power-merchant companies to sell power to the near-bankrupt California utilities.
Vice President Cheney, appointed to head up the Administration's energy task force on day eight of the Bush Presidency, candidly told reporters the emergency order would not be renewed, and the Bush Administration would not lift a finger to help California to counter the energy pirates. "I'm a believer in markets," he babbled. "I think the notion of deregulation is basically sound. What happened in California, it was poorly executed."
Never mind Cheney's own lucrative career as CEO of the energy firm Halliburton; never mind that Enron was the largest corporate contributor to the Bush-Cheney campaign, and the other energy pirates were right behind Enron in bidding for Administration favor.
Shut off from any help from the Federal government, California was compelled, on Jan. 31, 2001 to legislate $10 billion in new state bonds—just to buy electrical power. And it would take a Feb. 21 Federal court order to force Reliant, Williams, AES, and Dynegy to even keep selling to California.
By March 2001, the piracy by the energy companies had reached the point that the Federal Energy Regulatory Commission (FERC), although dominated by dereg backers, had to launch a confidential probe into price manipulations by Williams Energy and Reliant. Eventually both firms would be fined tens of millions of dollars for shutting down California power generators in order to drive up prices. In the Williams case, the shutdowns were carried out in 2000, before Bush-Cheney, during the opening phase of the looting, but were kept secret by FERC until after the Cheney task force report was issued fully embracing deregulation.
The fines were a slap on the wrist, as Williams' profits soared by 172% in the first quarter of 2001, and Reliant's jumped by 104%—largely due to the scalping of California.
All told, from the 2000-01 crisis to the present, California has been robbed of a sum greater than the current $38 billion state deficit!
Dick, Arnie, and Ken Conspire
The Cheney energy task force was a rubber stamp for Enron and the other energy pirates, who virtually wrote the text of the group's report, which was rushed to release on May 16, 2001 (a new General Accounting Office report assails Cheney for keeping the entire effort secret—see accompanying article). While the Cheney report peddled energy cartel looting on the homefront, it also targetted Iraq and other oil-rich countries for imperial conquest and energy grab.
The Cheney report made scant mention of the California crisis. Cheney also spat on California in a PBS "Frontline" interview after the report was unveiled, coldly denying that the energy giants were functioning as a cartel. "The problem you had in California," Cheney lied, "was caused by a combination of things—an unwise regulatory scheme, because they didn't really deregulate. Now they're trapped, from unwise regulatory schemes, plus not having addressed the supply side of the issue. They've obviously created major problems for themselves and bankrupted PG&E in the process."
In April 2001, Cheney had met with Enron's chief executive, Kenneth Lay, a member of the Pioneers group of Bush campaign mega-contributors, who presented the Vice President with a memo laying out eight proposals. Seven of the eight, all promoting radical deregulation, were adopted almost verbatim in the Cheney report. Lay reportedly also pressured Cheney to ensure that his report made little mention of California. Cheney obliged.
Lay was running a simultaneous campaign in California, to focus the blame for the energy crisis on Governor Davis, and to dodge state and Federal prosecutors for Enron's predatory actions. Former Dow Jones California bureau chief Jason Leopold recently revealed that on May 24, 2001—one week after the Cheney report's release—Lay held a secret meeting at the Peninsula Hotel in Beverly Hills, to organize a group of GOP bigshots and Hollywood celebs to join his propaganda push against Davis, and peddle Enron's schemes for accelerated looting of the state through even more drastic deregulation.
Among the attendees: former Los Angeles Mayor Richard Riordan, infamous Drexel Burnham junk bond felon Michael Milken—and Arnold Schwarzenegger! The attendees were given a proposal titled "Comprehensive Solution for California." One key feature was that all state and Federal probes into Enron's role in the California energy crisis should immediately be shut down.
Lay knew Enron was dying, despite robbing California blind—the firm would file for bankruptcy Dec. 2, 2001—when he made the pitch to end the probes and give Enron one last chance to loot its way out of bankruptcy court.
A Leopold source at the meeting revealed that Schwarzenegger and Riordan had been asked to the session as likely GOP gubernatorial candidates against Davis in 2002.
Just before that meeting, on April 15, 2001, the New York Times reported on a meeting between "Bush political advisors" and the Terminator, to discuss a gubernatorial run. White House chief political advisor Karl Rove was quoted saying that a Schwarzenegger run "would be nice. That would be really, really nice. That would be really, really, really nice." In fact, Arnie had been at the White House, meeting with Rove, on April 12.
Lord Jacob's Dark Age Soiré
While Schwarzenegger declined to run against Davis in 2002, he was being groomed by a much bigger group of financier pirates for some political slot. On Sept. 23, 2002, amid the Washington-London mobilization for war against Iraq, Arnold accompanied speculator Warren Buffett to a gathering at the Waddesdon Manor estate of Lord Jacob Rothschild in Britain. London Times correspondent Anatole Kaletsky, a guest at the European Economic Roundtable conference, co-sponsored by Buffett and Rothschild, wrote about the "dark age" gathering in a column on Sept. 26.
By Kaletsky's account, the meeting aimed at giving the elite financiers a preview of the hell to come, as Cheney and British Prime Minister Tony Blair steered their governments into a string of perpetual wars, starting in the Mideast, but soon to engulf Eurasia. "The apocalyptic tone was set by a hair-raising discussion of the Middle East," Kaletsky wrote. "After hearing presentations from two well-placed Washington officials, it became clear not only that war now was inevitable—and in a matter of weeks, not months. Far more alarming, was that the war would not stop with the removal of President Saddam Hussein, still less with a UN-sponsored campaign to eliminate Iraq's weapons of mass destruction.... After dealing with Iraq, the pressure for 'regime change' would shift to Iran, then Saudi Arabia, Syria and Pakistan... As if an ever-expanding war were not bad enough, the economic outlook presented to the gathered plutocrats was even grimmer, since it was not overlaid with the blustering confidence of the Washington war party.... The economic experts—including James Wolfensohn, president of the World Bank, Paul Volcker, the former chairman of the Federal Reserve Board, and, of course Buffett himself—all emphasized the impotence of monetary and fiscal policy after the collapse of one of the greatest speculative bubbles of all time. To make matters worse, the assembled company generally agreed that America and Britain would soon be threatened by new bubbles in the property market."
Since the September 2002 session, Lord Jacob Rothschild has emerged as the "white knight" designated to save Russian oligarch Mikhail Khodorkovsky, should President Vladimir Putin move against Khodorkovsky's Yukos oil empire. The same Khodorkovsky was recently a guest of Buffett et al. at the Sun Valley, Idaho ranch of Meyer Lansky's favorite broker, Herbert Allen, Jr., at the annual gathering of telecommunications executives and Wall Street speculators. According to one Russian source, Khodorkovsky capped his U.S. visit with a secret meeting with Vice President Cheney.
In July 2000, a somewhat less elite collection of financiers, technocrats, and politicians than those assembled by Lord Jacob at his British manor, had gathered at the Council on Foreign Relations in New York City, to anoint George W. Bush and Al Gore as Wall Street/London-vetted Presidential candidates, because both men would hand financial crisis management to the Federal Reserve and the banks.
According to accounts by Reuters and the Scotsman, the Waddesdon Manor event similarly vetted the Terminator as the man for this season of wars and financial catastrophes.
Enter George Shultz
To make clear that Schwarzenegger is out to rape California in the tradition of Dick Cheney's Enron: On the opening day of his quest for the governor's mansion, Schwarzenegger showed up with his new chief campaign economic advisor, George Shultz, the man who installed Paul Wolfowitz and Richard Perle as top campaign policy wonks for George W. Bush, and who in 1971 was the official who convinced President Nixon to end the Bretton Woods system, thus triggering more than 30 years of global speculative looting and physical economic breakdown.
In recent years, Shultz, while retaining his status as director of the Bechtel Corp. (a key benefactor, along with Halliburton, of the Bush-Cheney Iraq War), has become a celebrity in his own right—by peddling the legalization of drugs and the total deregulation of the global financial system. Not even the International Monetary Fund would survive Shultz's axe. He proposes a totally Darwinian global financial system, in which only the fittest would survive. Perhaps Shultz should take a second look at his new protégé, since many years of steroid abuse have turned his Mr. Universe legendary pectorals into flabby feminine breasts.
http://www.larouchepub.com/other/2003/3034cheney_calif.html
Document Says Oil Chiefs Met With Cheney Task Force
By Dana Milbank and Justin Blum
Washington Post Staff Writers
Wednesday, November 16, 2005; Page A01
A White House document shows that executives from big oil companies met with Vice President Cheney's energy task force in 2001 -- something long suspected by environmentalists but denied as recently as last week by industry officials testifying before Congress.
The document, obtained this week by The Washington Post, shows that officials from Exxon Mobil Corp., Conoco (before its merger with Phillips), Shell Oil Co. and BP America Inc. met in the White House complex with the Cheney aides who were developing a national energy policy, parts of which became law and parts of which are still being debated.
In a joint hearing last week of the Senate Energy and Commerce committees, the chief executives of Exxon Mobil Corp., Chevron Corp. and ConocoPhillips said their firms did not participate in the 2001 task force. The president of Shell Oil said his company did not participate "to my knowledge," and the chief of BP America Inc. said he did not know.
Chevron was not named in the White House document, but the Government Accountability Office has found that Chevron was one of several companies that "gave detailed energy policy recommendations" to the task force. In addition, Cheney had a separate meeting with John Browne, BP's chief executive, according to a person familiar with the task force's work; that meeting is not noted in the document.
The task force's activities attracted complaints from environmentalists, who said they were shut out of the task force discussions while corporate interests were present. The meetings were held in secret and the White House refused to release a list of participants. The task force was made up primarily of Cabinet-level officials. Judicial Watch and the Sierra Club unsuccessfully sued to obtain the records.
Sen. Frank Lautenberg (D-N.J.), who posed the question about the task force, said he will ask the Justice Department today to investigate. "The White House went to great lengths to keep these meetings secret, and now oil executives may be lying to Congress about their role in the Cheney task force," Lautenberg said.
Lea Anne McBride, a spokeswoman for Cheney, declined to comment on the document. She said that the courts have upheld "the constitutional right of the president and vice president to obtain information in confidentiality."
The executives were not under oath when they testified, so they are not vulnerable to charges of perjury; committee Democrats had protested the decision by Commerce Chairman Ted Stevens (R-Alaska) not to swear in the executives. But a person can be fined or imprisoned for up to five years for making "any materially false, fictitious or fraudulent statement or representation" to Congress.
Alan Huffman, who was a Conoco manager until the 2002 merger with Phillips, confirmed meeting with the task force staff. "We met in the Executive Office Building, if I remember correctly," he said.
A spokesman for ConocoPhillips said the chief executive, James J. Mulva, had been unaware that Conoco officials met with task force staff when he testified at the hearing. The spokesman said that Mulva was chief executive of Phillips in 2001 before the merger and that nobody from Phillips met with the task force.
Exxon spokesman Russ Roberts said the company stood by chief executive Lee R. Raymond's statement in the hearing. In a brief phone interview, former Exxon vice president James Rouse, the official named in the White House document, denied the meeting took place. "That must be inaccurate and I don't have any comment beyond that," said Rouse, now retired.
Ronnie Chappell, a spokesman for BP, declined to comment on the task force meetings. Darci Sinclair, a spokeswoman for Shell, said she did not know whether Shell officials met with the task force, but they often meet members of the administration. Chevron said its executives did not meet with the task force but confirmed that it sent President Bush recommendations in a letter.
The person familiar with the task force's work, who requested anonymity out of concern about retribution, said the document was based on records kept by the Secret Service of people admitted to the White House complex. This person said most meetings were with Andrew Lundquist, the task force's executive director, and Cheney aide Karen Y. Knutson.
According to the White House document, Rouse met with task force staff members on Feb. 14, 2001. On March 21, they met with Archie Dunham, who was chairman of Conoco. On April 12, according to the document, task force staff members met with Conoco official Huffman and two officials from the U.S. Oil and Gas Association, Wayne Gibbens and Alby Modiano.
On April 17, task force staff members met with Royal Dutch/Shell Group's chairman, Sir Mark Moody-Stuart, Shell Oil chairman Steven Miller and two others. On March 22, staff members met with BP regional president Bob Malone, chief economist Peter Davies and company employees Graham Barr and Deb Beaubien.
Toward the end of the hearing, Lautenberg asked the five executives: "Did your company or any representatives of your companies participate in Vice President Cheney's energy task force in 2001?" When there was no response, Lautenberg added: "The meeting . . . "
"No," said Raymond.
"No," said Chevron Chairman David J. O'Reilly.
"We did not, no," Mulva said.
"To be honest, I don't know," said BP America chief executive Ross Pillari, who came to the job in August 2001. "I wasn't here then."
"But your company was here," Lautenberg replied.
"Yes," Pillari said.
Shell Oil president John Hofmeister, who has held his job since earlier this year, answered last. "Not to my knowledge," he said.
Research editor Lucy Shackelford contributed to this report.
http://www.washingtonpost.com/wp-dyn/content/article/2005/11/15/AR2005111501842.html
Schwarzenegger Accused of Involvement in
$9B California Swindle with Enron's Ken Lay
Investigative reporter Greg Palast reveals how Republican gubernatorial candidate Arnold Schwarzenegger is part of a larger scheme to help Enron and other power companies avoid paying back $9 billion in illicit profits by replacing Gov. Gray Davis.
AMY GOODMAN: Greg Palast is on the line with us, investigative reporter; author of "the best democracy money can buy" works; with the BBC.
Welcome Greg.
GREG PALAST: Morning, Amy.
AMY GOODMAN: Can you explain this memo and why Schwarzenegger two years ago, not a politician at the time, would be meeting with Lay?
GREG PALAST: I think Arnold has to explain this meeting. I'm not so concerned with what he does with women behind closed doors in hotel rooms, but I am concerned with what he does with Ken Lay there.
There was a secret meeting in the Peninsula hotel in Beverly Hills, California; keep in mind this is still at the height of California's so-called power crisis in which the prices Californians pay is a 1000% above normal, which we now know has to do with manipulation of the power market by Enron and about a half-dozen other power companies.
This meeting occurs one month after Cruz Bustamante, lieutenant governor and also of course the leading candidate contender against Schwarzenegger, should Davis be recalled.
Cruz Bustamante filed a lawsuit in California court to get back the $9 billion in over-charges, it's pretty clear that it's at least 9 billion. It has been carefully calculated by the Independent System Operators there.
This suit looks like a winner and is a real crisis for Enron, still in business at the time in fact still in business today in the post bankruptcy mode. According to memos, all together 34 pages uncovered by the L.A. based Foundation for Tax Payer and Consumer Rights. The whole scheme was to undercut Davis and his administration in their plans to recoup the funds.
So the idea is to come up with some type of settlement scheme that would undercut Cruz Bustamante's lawsuit, and Davis's plan demands to get money back from the federal government. What's happening right now is that the federal government, the Federal Energy Regulatory commission, which is supposed to be like electricity cops of America, they're faced with stone cold evidence of manipulation of the market by Enron. Every game, get shorty, death star, kilowatt laundering, fake reporting, you name it, the evidence is piled up to the ceiling smoking guns stacked up one on top of the other.
The feds response, keep in mind the head of this agency appointed by George Bush was recommended personally by Ken Lay. So what is he going to do for his political mentor? The agency comes up with the idea of settling these charges for like a penny on the dollar.
Well if the state goes along with that, that means Arnold Schwarzenegger, if he becomes governor this week if the state doesn't subject to those deals then Cruz Bustamante's suit is dead on arrival because no judge is going to let a case go forward where the governor doesn't object to a settlement.
It's a perfect little scheme, Arnold has to explain himself, and in his only response on Friday evening when I broke the report, one woman did confront Arnold in Bakersfield in front of a supermarket and said, "are you in bed with Ken Lay?"
Arnold's response was, "I certainly wasn't in bed with you." So that's all we've gotten back from the Governator so far.
AMY GOODMAN: While many people know about your uncovering the purged voter roles in Florida; doing reports in Britain well before they were allowed here in the United States about many African Americans and others being scrubbed from the voter roles in 2000 you see a connection between people being disenfranchised in Florida and this recall election which basically redoes the election of Gray Davis.
GREG PALAST: Or undoes the election. You have to understand what's happening here. If the polls are correct Schwarzenegger becomes governor this week, even though it look like Davis may get say 45% or 46% of the vote saying he should be governor, Schwarzenegger in the weird mathematics of the recall looks like he might get about 35% of the vote. Yet somehow he becomes governor. So Davis gets 45, Arnold gets 35, and Arnold becomes governor under the strange procedure of the recall.
It's kind of a coup d'etat by the power companies, in other words, they're the ones who are really on the line here. The state is in the hole this year for $8 billion; they're owed $9 billion by the power companies. The obvious solution is staring the state in the face; the success of the actions by Davis and his lieutenant governor, which are virtually unknown and not covered by the press.
There is a question in my mind as to why Davis and Bustamante don't try to make clear what they're doing, nevertheless, this is why the core corporate powers are arrayed against both Bustamante and Davis.
I've been in this litigation, people may know me as investigative reporter for BBC, but my other little job has been as one of the main investigators of corruption and racketeering by power companies in America.
I was just working with the California Power Association, trying to unravel this business just last week. What people don't realize is that this suit is heading for courted, heading for almost certain success if it gets in front of a jury, and the only thing that can stop it is like yanking the governor out of the governor's mansion,. That's really what is at stake here.
Arnold simply will not explain what he was doing getting himself involved in the scheme by Enron to save itself from… basically, from justice.
AMY GOODMAN: Greg Palast, thank you for being with us, author of The Best Democracy Money Can Buy, investigative reporter with the BBC. [Democracy Now Complete Source]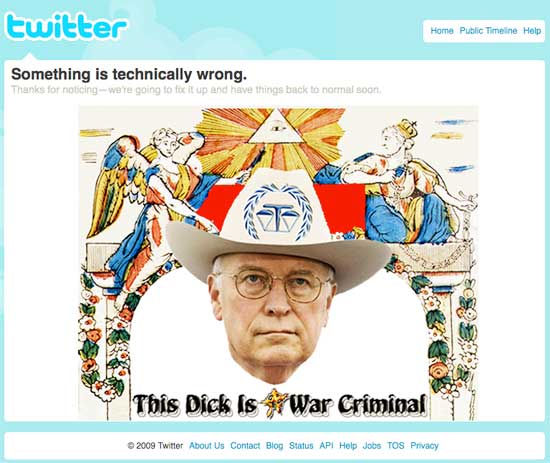 Nobody Wants You To Remember Halliburton Scandals!
What the Frack, Halliburton?
By Kate Sheppard, Mother Jones, Fri Feb. 19, 2010 6:34 PM PST
Is Halliburton injecting diesel fuel into your drinking water? According to documents from a congressional investigation released yesterday, the oil and gas giant in 2008 admitted to using more than 807,000 gallons of diesel-based chemicals in fluids used for hydraulic fracturing, or fracking, a method that uses a high-pressure blast of chemical compounds, sand, and water to fracture rock and access natural gas reserves. In 2005, the industry succesfully lobbied to have fracking fluids exempted from the Safe Drinking Water Act. Now the fear is that these toxic chemicals may be leaching into wells and contaminating the water you drink.
In response to an investigation by the House Oversight and Government Reform Committee released yesterday, Halliburton and BJ Services, another major oil field services company, reported using other toxic chemicals like benzene, toluene, ethylbenzene, and xylene in fracking fluids. Even though the natural gas industry is exempt from the Safe Drinking Water Act, it's still required to limit the amount of diesel used in fracturing, under a December 2003 agreement with the Environmental Protection Agency. Halliburton and BJ Services appear to have violated the agreement, according to yesterday's disclosure.
A report released last month by the Environmental Working Group found that single wells have been found to contain enough benzene and other toxins to contaminate the amount of water New York state uses in a day. And natural gas use is only set to rise if there's a climate bill—it emits 30 percent less carbon dioxide than oil and 45 percent less than coal.
The Energy and Commerce Committee yesterday announced a wider probe of the controversial process. And Colorado Rep. Diane Degette (D) is sponsoring House legislation that would bring fracking materials back the Safe Drinking Water Act and require companies to make public the chemicals they use. But the industry has, for the most part, battled to evade disclosure requirements—arguing that the compounds are proprietary information that could compromise what is becoming an increasingly lucrative business.
http://motherjones.com/blue-marble/2010/02/halliburton-natural-gas-industry-fracking
Fracking: a new "f" word enters the language
by Chris Bolgiano, Monday, 12 July 2010
A new "f" word has entered our language that has nothing to do with sex but everything to do with exploitation. From New York to Tennessee, above the gassy geological formation called Marcellus shale, people are debating the practice of fracking.
Fracking is short for "hydraulic fracturing" to extract natural gas from shale. It involves drilling a hole a mile down, then thousands of feet horizontally, and pumping down millions of gallons of water laced with sand, salt and chemicals to crack the shale. Gas is forced up, along with roughly 25 percent of the contaminated wastewater, often hot with radioactivity.
Shale gas fields are called 'plays,' but developing them is serious business. Since 2005, when Congress approved the so-called Halliburton Loophole to exempt fracking from federal standards for clean water, companies from Oklahoma to Japan have spent millions of dollars to frack rural communities innocent of any knowledge about the practice.
By some estimates, fracking Marcellus and other shales across North America could satisfy our desire for gas for the next 45 years.
Fracking is ongoing in Pennsylvania, West Virginia and New York. Now Texas-based Carrizo Company wants to frack Bergton, Va., long famous as one of the most idyllic pastoral communities in the Shenandoah Valley.
At first the attraction between gas companies and communities is mutual: landowners, often poor, gain income from leases, stores gain business, counties gain tax base. The industry courts communities with assurances that the chemicals used compose only one part per hundred of the fracking fluid, are environmentally friendly, and will be treated at the local sewage plant.
For global warming worriers, the sexiest aspect is the reduction in greenhouse gases emitted by burning natural gas compared to oil; for others, it's the fact that gas is domestic, reducing our bondage to hostile foreign countries.
For many, the romance quickly pales. Fracking chemicals include formaldehyde, benzene, and others known to be carcinogenic at a few parts per million. Municipal plants can't handle fracking wastewater, and it's stored in open pits until trucked elsewhere. If enough fresh water can't be sucked from streams on site, trucks haul it in.
Eighteen-wheelers rolling 24/7 pulverize country roads and cause accidents, like the one that spilled 8,000 gallons of toxic materials into a Pennsylvania creek last year. And they emit enough carbon to seriously shrink the greenhouse gas advantage of fracked gas.
Explosions are occurring from causes similar to BP's Gulf debacle. In early June, a blowout at one of the thousand-plus fracking wells in Pennsylvania spewed flammable gas and polluted water 75 feet high for sixteen hours. One of our most recent local headlines reads, "W.Va. Gas Well Blast Injures 7; Flames Now 40 Feet."
Fracking's impact on surface and groundwater outlasts any explosion. People from New York to Texas complain that their wells deteriorated after fracking started nearby. Pennsylvania officials ordered Cabot Gas Corporation to pay fines, plug wells, and install treatment systems in 14 houses where methane contaminated drinking water.
New York state officials see fracking as so risky that they imposed far stricter environmental regulations within watersheds that supply ten million people with drinking water. They feared an outright ban would provoke lawsuits from landowners eager to sign leases.
Landowner rights are sacred in Appalachia, but the recent request by a company that transports gas in Pennsylvania to be declared a "utility," which would give it the power to condemn property for pipelines, puts a new twist on the issue. And what about my right to continue drinking clean water from my well on my property?
The likelihood of leaks of toxic materials into waters are enhanced when drilling occurs in the 100-year flood plain, as is proposed in Bergton. In 40 years that region has seen many disastrous floods, and the mountainous Bergton area is always among the hardest hit. A flood would sweep a well pad with containers of chemicals, fuels, and open wastewater pits into the headwaters of the North Fork of the Shenandoah River, and ultimately into the Potomac and the Chesapeake Bay.
Given the risks, fracking seems merely to prolong our addiction to fossil fuel, when renewable energy is within reach: solar panel costs have fallen by half, and offshore wind turbines offer huge energy efficiencies.
But history insists on repeating itself. For centuries, Appalachia has been raped by outside interests wresting iron, timber, and coal from these mountains. Once again, people from elsewhere are taking huge profits and leaving a pittance and a lot of ugly pits behind, while politicians stall efforts to repair the regulatory loophole. They are risking through accident or carelessness the poisoning of water for millions of people, generations into the future.
Chris Bolgiano is the author or editor of five books. This commentary is distributed by Bay Journal News Service.
http://baltimorechronicle.com/2010/071210Bolgiano.html
A Fracking War:
Industry Tries - and Fails - to Debunk "Gasland" Film
[Ed. Note: Click here for YouTube Fracking Video List]
by: Mike Ludwig, t r u t h o u t, Report, Thursday 22 July 2010
The information war over the natural gas drilling practice commonly called "fracking" is heating up as filmmaker Josh Fox responds to an industry attempt to debunk his hit film "Gasland."
"Gasland" won a special jury prize at the Sundance Film Festival and gave new life to a national controversy after airing on HBO. The film exposes the environmental and health dangers associated with largely unregulated hydraulic fracturing practices - or "fracking" - and includes interviews with residents across the county who say their air and drinking water has been contaminated by nearby gas wells.
Though it's tough to argue with the some of the images in "Gasland," which include a man turning on his faucet and using a lighter to cause an explosion of flames, the gas industry is attempting to do so. Energy In Depth (EID), an information service created and funded by the oil and gas industry, recently posted "Debunking Gasland," a point-by-point argument against the Fox's startling discoveries. EID paints Fox as a "purveyor of the avant-garde" who is guilty of "flat-out making stuff up."
Fox and his team of researches and scientists have responded with a report affirming claims made in the film. In a letter released with the report, Fox states that EID's debunking relies on "smear tactics" to further the industry's "attempts to shut down questions about their practices."
The Fox vs. EID face off exemplifies the debate over fracking, a drilling practice that has spread across the country, most recently to the vast Marcellus Shale gas reserve in Pennsylvania, as the energy industry rushes to take advantage of cheap domestic fuel. The debunking and the rebuttal provide an excellent summary of fracking disputes: the legitimacy of reports on contaminated water supplies across the country, the so-called "Halliburton loophole" in a 2005 energy bill that continued a decades-long trend of exempting fracking operations from the Safe Drinking Water Act and public disclosure of the chemicals in the fracking liquids - some of them hazardous - that are pumped into the ground to break rock and free up gas.
Through the fog of industry spin and activist attitudes, it's clear that EID relies on information provided largely by state regulators and the industry itself. Fox, whose film exposes how unresponsive state officials have been to citizens who claim to be affected by fracking, relies on independent scientists, researchers, community groups and the people living near wells who no longer drink the water that comes from their taps.
As Fox points out in his rebuttal, both EID and the industry, which is working tirelessly against moves in Washington to allow the Environmental Protection Agency (EPA) to regulate fracking, consistently deny that fracking is causing water contamination.
This claim could change in the future as the EPA follows up on a Congressional mandate to complete a broad-based study on the impacts of fracking over the next two years.
Unfortunately for EID, "Gasland" is not the only documentation of fracking mishaps. Watchdogs and researchers have identified dangers and accidents across the country, including the recent blowout of a well in Pennsylvania.
In a report prepared for the New York City Department of Environmental Protection, researchers concluded that developing fracking wells near city water supplies increases the risk of "degrading water source quality ... damaging critical infrastructure, and the risk of exposing watershed residents and potentially NYC residents to chronic low levels of toxic chemicals." New York lawmakers are currently considering legislation that would put a moratorium on fracking until the EPA releases its report.
An 18-month study by the journalists at Propublica uncovered more than 1,000 cases in which water supplies were affected by fracking practices. Propublica has revealed that companies drilling in Pennsylvania have been regularly fined for environmental accidents including the spilling of hazardous chemicals.
And then there is the June 3 blowout incident in Clearfield County, Pennsylvania. Last week, Pennsylvania state officials confirmed that "blowout preventers" in a fracking well failed during a cleanout operation, causing a blowout that spewed natural gas and thousands of gallons of fracking liquids across the area, contaminating a spring and a stream.
John Hanger, Pennsylvania's environmental secretary, said during a press conference last week that the blowout could have been "catastrophic" had any of the gas ignited. Hanger went on to announce a total of $400,000 in fines leveled against well operator EOG Resources and its contractor, as well as the department's decision to allow the firm to continue drilling. When reporters asked why EOG Resources' license was not revoked, Hanger said he believed the company could become a "first class" gas producer in the region.
Hanger, who admitted that state officials would have to be "more prescriptive" when regulating the thousands of wells permitted in Pennsylvania, is more than familiar with Fox and "Gasland" - he was interviewed in the film.
"He's not my biggest fan," Fox told Truthout.
Hanger told the Philadelphia Inquirer in late June that "Gasland" is "fundamentally dishonest" and "a deliberately false presentation for dramatic effect." He also called Fox a "propagandist."
In the film, Fox offers Hanger a bottle of water apparently polluted by a gas well tapping the Marcellus Shale and challenges him to drink it. Hanger uncomfortably declines. At the end of the interview, Hanger quickly takes off his microphone clip and walks out of the room.
http://www.truth-out.org/a-fracking-war-industry-attempts-debunk-gasland-film61598
Gil Scott-Heron - B Movie Lyrics
A suggested Post by my brother Amestizo
Well, the first thing I want to say is…"Mandate my ass!"
Because it seems as though we've been convinced that 26% of the registered voters, not even 26% of the American people, but 26% of the registered voters form a mandate – or a landslide. 21% voted for Skippy and 3, 4% voted for somebody else who might have been running.
But, oh yeah, I remember. In this year that we have now declared the year from Shogun to Reagan, I remember what I said about Reagan…meant it. Acted like an actor…Hollyweird. Acted like a liberal. Acted like General Franco when he acted like governor of California, then he acted like a republican. Then he acted like somebody was going to vote for him for president. And now we act like 26% of the registered voters is actually a mandate. We're all actors in this I suppose.
What has happened is that in the last 20 years, America has changed from a producer to a consumer. And all consumers know that when the producer names the tune…the consumer has got to dance. That's the way it is. We used to be a producer – very inflexible at that, and now we are consumers and, finding it difficult to understand. Natural resources and minerals will change your world. The Arabs used to be in the 3rd World. They have bought the 2nd World and put a firm down payment on the 1st one. Controlling your resources will control your world. This country has been surprised by the way the world looks now. They don't know if they want to be Matt Dillon or Bob Dylan. They don't know if they want to be diplomats or continue the same policy - of nuclear nightmare diplomacy. John Foster Dulles ain't nothing but the name of an airport now.
The idea concerns the fact that this country wants nostalgia. They want to go back as far as they can – even if it's only as far as last week. Not to face now or tomorrow, but to face backwards. And yesterday was the day of our cinema heroes riding to the rescue at the last possible moment. The day of the man in the white hat or the man on the white horse - or the man who always came to save America at the last moment – someone always came to save America at the last moment – especially in "B" movies. And when America found itself having a hard time facing the future, they looked for people like John Wayne. But since John Wayne was no longer available, they settled for Ronald Reagan – and it has placed us in a situation that we can only look at – like a "B" movie.
Come with us back to those inglorious days when heroes weren't zeros. Before fair was square. When the cavalry came straight away and all-American men were like Hemingway to the days of the wondrous "B" movie. The producer underwritten by all the millionaires necessary will be Casper "The Defensive" Weinberger – no more animated choice is available. The director will be Attila the Haig, running around frantically declaring himself in control and in charge. The ultimate realization of the inmates taking over at the asylum. The screenplay will be adapted from the book called "Voodoo Economics" by George "Papa Doc" Bush. Music by the "Village People" the very military "Macho Man."
"Company!!!"
"Macho, macho man!"
" Two-three-four."
" He likes to be – well, you get the point."
"Huuut! Your left! Your left! Your left…right, left, right, left, right…!"
A theme song for saber-rallying and selling wars door-to-door. Remember, we're looking for the closest thing we can find to John Wayne. Clichés abound like kangaroos – courtesy of some spaced out Marlin Perkins, a Reagan contemporary. Clichés like, "itchy trigger finger" and "tall in the saddle" and "riding off or on into the sunset." Clichés like, "Get off of my planet by sundown!" More so than clichés like, "he died with his boots on." Marine tough the man is. Bogart tough the man is. Cagney tough the man is. Hollywood tough the man is. Cheap steak tough. And Bonzo's substantial. The ultimate in synthetic selling: A Madison Avenue masterpiece – a miracle – a cotton-candy politician…Presto! Macho!
"Macho, macho man!"
Put your orders in America. And quick as Kodak your leaders duplicate with the accent being on the dupe - cause all of a sudden we have fallen prey to selective amnesia - remembering what we want to remember and forgetting what we choose to forget. All of a sudden, the man who called for a blood bath on our college campuses is supposed to be Dudley "God-damn" Do-Right?
"You go give them liberals hell Ronnie." That was the mandate. To the new "Captain Bly" on the new ship of fools. It was doubtlessly based on his chameleon performance of the past - as a liberal democrat – as the head of the Studio Actor's Guild. When other celluloid saviors were cringing in terror from McCarthy – Ron stood tall. It goes all the way back from Hollywood to hillbilly. From liberal to libelous, from "Bonzo" to Birch idol…born again. Civil rights, women's rights, gay rights…it's all wrong. Call in the cavalry to disrupt this perception of freedom gone wild. God damn it…first one wants freedom, then the whole damn world wants freedom.
Nostalgia, that's what we want…the good ol' days…when we gave'em hell. When the buck stopped somewhere and you could still buy something with it. To a time when movies were in black and white – and so was everything else. Even if we go back to the campaign trail, before six-gun Ron shot off his face and developed hoof-in-mouth. Before the free press went down before full-court press. And were reluctant to review the menu because they knew the only thing available was – Crow.
Lon Chaney, our man of a thousand faces - no match for Ron. Doug Henning does the make-up - special effects from Grecian Formula 16 and Crazy Glue. Transportation furnished by the David Rockefeller of Remote Control Company. Their slogan is, "Why wait for 1984? You can panic now...and avoid the rush."
So much for the good news…
As Wall Street goes, so goes the nation. And here's a look at the closing numbers – racism's up, human rights are down, peace is shaky, war items are hot - the House claims all ties. Jobs are down, money is scarce – and common sense is at an all-time low with heavy trading. Movies were looking better than ever and now no one is looking because, we're starring in a "B" movie. And we would rather have John Wayne…we would rather have John Wayne.
"You don't need to be in no hurry. - You ain't never really got to worry. - And you don't need to check on how you feel. - Just keep repeating that none of this is real. - And if you're sensing, that something's wrong, - Well just remember, that it won't be too long - Before the director cuts the scene…yea."
"This ain't really your life, - Ain't really your life, - Ain't really ain't nothing but a movie."
[Refrain repeated about 25 times or more in an apocalyptic crescendo with a military cadence.]
"This ain't really your life, - Ain't really your life, - Ain't really
ain't nothing but a movie." - Source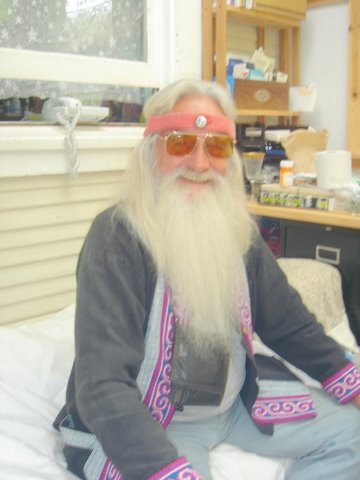 Keith Lampe, Ro-Non-So-Te, Ponderosa Pine, Transition Prez
Happy Birthday Pine! - July 25th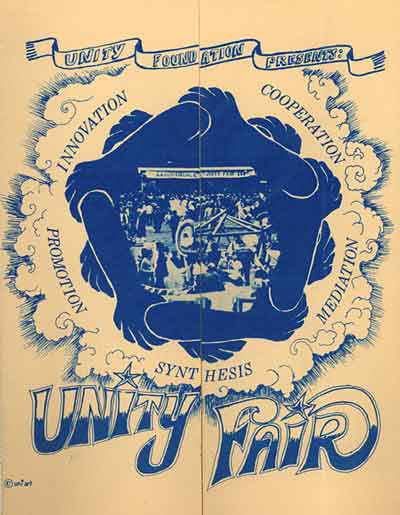 [SNIP]
How We Serve
Unity Foundation brings together humanitarian groups through educational festivals. We present performing and visual arts, workshops, classes, and speakers. The fairs have involved 500,000 people and 250 ecological, political, spiritual, third-world, and community service groups. Together we share information, ideas, and skills, in an environment of self-sufficiency and sharing.
The fairs' production costs, waste, and problems are minimal and color, art, and friendliness are bountiful. The fairs demonstrate how to survive in an urban environment in simplicity and enjoyment. Our publicity states "no drugs or alcohol", keeping the atmosphere. harmonious and clean. Participation is emphasized, breaking down the audience-performer roles found in conventional concerts or fairs. Food and other products are sold on a donation basis. Receptacles are provided for on-site recycling.
[SNIP]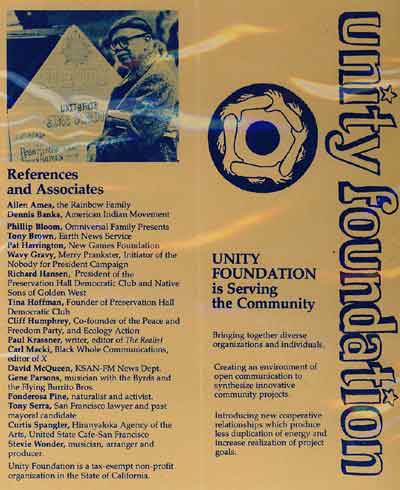 References and Associates
Allen Ames, the Rainbow Family
Dennis Banks, American Indian Movement
Phillip Bloom, Omniversal Family Presents
Tony Brown, Earth News Service
Pat Harrington, New Games Foundation
Wavy Gravy, Merry Prankster, Initiator of the Nobody for President Campaign
Richard Hansen, President of the Preservation Hall Democratic Club and Native Sons of Golden West
Tina Hoffman, Founder of Preservation Hall Democratic Club
Cliff Humphrey, Co-founder of the Peace and Freedom Party and Ecology Action
Paul Krassner, writer, editor of The Realist
Carl Macki, Black Whole Communications, editor of X
David McQueen, KSAN-FM News Dept.
Gene Parsons, musician with the Byrds and the Flying Burrito Bros.
Ponderosa Pine, naturalist and activist.
Tony Serra, San Francisco lawyer and past mayoral candidate
Curtis Spangler, Hiranyaloka Agency of the Arts, United State Cafe - San Francisco
Stevie Wonder, musician, arranger and producer.
[SNIP - Above pamphlet from mid 1970s]
---
Bring It On
A Cranky-Bastard Production
http://theunitedamerican.blogs.com/Movies/2000A/2000.html
---
Was Karl Rove Responsible for Top Secret Wiki iLeak?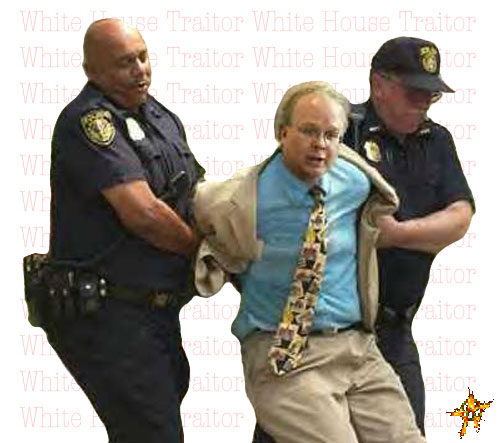 I don't know of anybody in my administration who leaked classified information. If somebody did leak classified information, I'd like to know it, and we'll take the appropriate action. - George W. Bush, September 9, 2003, War Criminal, Effin Liar

Libby lied, troops died
The Scooter Libby verdict is inextricably linked to Iraq: his lies were an attempt to cover up the disingenuous case for war.
Sidney Blumenthal, guardian.co.uk, Tuesday 6 March 2007 22.00 GMT, Article history
The conviction of I Lewis "Scooter" Libby, Vice President Dick Cheney's former chief of staff, on criminal charges of obstruction of justice and perjury brings only a partial conclusion to the sordid political tragedy that is the Bush presidency. Yet the judgment on this matter goes to the heart of the administration. The means and the ends of Bush's White House have received a verdict from the bar of justice.
Foreign policy was and is the principal way of consolidating unchecked executive power. In the run-up to the Iraq war, professional standards, even within the military and intelligence agencies, were subordinated to political goals. Only information that fit the preconceived case was permitted. Those who advanced facts or raised skeptical questions about sketchy information were seen as deliberate enemies causing damage from within. From the beginning, the White House indulged in unrestrained attacks on such professionals. Revealing the facts, especially about the politically-driven method of skewing policy, was treated as a crime against the state.
For questioning the undermanned battle plan for the invasion of Iraq, Army Chief of Staff Eric Shinseki was publicly humiliated by neoconservative Deputy Secretary of Defense Paul Wolfowitz and then cashiered. For disclosing negligence on terrorism before the Setempber 11 attacks, counterterrorism chief Richard Clarke was accused by then-National Security Adviser Condoleezza Rice of acting purely out of motives of personal greed to promote his recently published memoir. For exposing the absence of rational policymaking in economics as well as foreign policy, Secretary of the Treasury Paul O'Neill was threatened with an investigation for allegedly abusing classified material. Once he was intimidated into silence, the probe was dropped.
In the aftermath of former ambassador Joseph Wilson's revelation that the most explosive reason given for war against Iraq - that Saddam Hussein was seeking yellowcake uranium in Niger to fuel nuclear weapons - had no apparent basis in fact, the Bush White House revved into high gear against the critic. Wilson, however, was even more dangerous than the others because he was a witness to the false rationale for the war.
As Libby's defense counsel insisted, Scooter was merely one of many in the White House assailing Wilson's integrity. Others, including Bush's political strategist Karl Rove, were involved. To a degree, the smear campaign was for a time successful, fueled by the Republican-controlled Senate Intelligence Committee and elements of the Washington press corps. But the trial exhibits - documents entered by the special prosecutor - knocked down every single one of their falsehoods.
Libby's defenders argued that there was no underlying crime. He was not charged with revealing the identity of Valerie Plame, Wilson's wife, as a covert CIA agent, which was a charge raised by the White House gang in an effort to prove she sent Wilson on his Niger mission - another of the lies spread about him.
But Libby committed his crimes to cover-up the role of his boss and to protect his own position in the attack on Wilson. At base, then, the reasons for war were the scandal.
Libby was no mere factotum. He was a central member of the neoconservative cast of characters, who began as a protégé of Wolfowitz and was elevated to the role of Cheney's indispensable man.
Libby's conviction not only indelibly stains neoconservatism. It is a damning condemnation of the Bush White House belief that the ends justify the means and its aggrandizement of absolute power. Ultimately, this is a verdict that can never be erased from the history of the Bush presidency.
Source: http://www.guardian.co.uk/commentisfree/2007/mar/06/scooterlibby1
Congressional Record
BUSH ADMINISTRATION HAD ACUTE KNOWLEDGE OF IRAQ'S MILITARY INDUSTRIALIZATION PLANS
Henry B. Gonzalez, (TX-20)
(House of Representatives - July 27, 1992)
[Page: H6696]
The SPEAKER pro tempore. Under a previous order of the House, the gentleman from Texas [Mr. Gonzalez] is recognized for 60 minutes.
Mr. GONZALEZ. Mr. Speaker, last week I showed that this administration, President Bush's administration, deliberately and not inadvertently helped to arm Iraq by allowing United States technology to be shipped to the Iraqi military and to the Iraqi weapons factories. Throughout the course of the Bush administration, United States and foreign firms were granted export licenses to ship United States technology directly to Iraqi weapons facilities, despite ample evidence showing that these factories were producing weapons.
[TIME: 1610]
I also showed how the President misled the Congress and the public about the role United States firms played in arming Iraq.
Today I will show that the highest levels of the Bush administration, including the President himself, had specific knowledge of Iraq's military industrialization plans, and despite that knowledge, the President mandated the policy of coddling Saddam Hussein as spelled out in National Security Directive 26 (NSD-26) issued in October 1989. This policy was not changed until after the Iraqi invasion of Kuwait, by which time the Bush administration had sent Saddam Hussein billions of dollars in United States financial assistance, technology and useful military intelligence information.
I will also show how the President's policy of appeasing Saddam Hussein was at odds with those in the administration who saw Iraq as a major proliferation threat. This will help set the stage for next week's report which will discuss Iraq's clandestine technology procurement network and the Italian bank agency in Atlanta's role in funding that network.
We will bring out the very intricate system which up to now has not been elaborated upon other than through the great alarm sounded by the Commodity Credit Corporation's extension of guarantees through the letters of credit that were issued by this bank. But it was more intricate, it was a lot more elaborate, and it was very well thought out by these overseas students or system, and its gaps, and its failures, which is the reason that I am here today and have from the beginning spoken out, that is on the vulnerability of our financial banking system to these external forces.
I would like to emphasize, however, that the administration knew about the procurement network, and I indicated some of that last week, and decided to go ahead and tolerate it.
From the beginning of the Bush administration Iraq received billions in United States financial assistance and sophisticated United States technology, what actually had started under President Reagan's first term in 1983 when the President took Iran off of the list of nations that he had listed as terrorist nations.
As is well known, the largest financial aid program for Iraq was the Commodity Credit Corporation and their export guarantee program. Between 1983 and the invasion of Kuwait in 1990, Iraq received $5 billion in CCC guarantees that allowed them to purchase United States agricultural products on credit. Over half of that program or $2.6 billion was authorized during the first 2 1/2 years of this administration, the Bush administration.
The CCC program was the single largest chunk of financial assistance that Iraq received from what we call the West. It helped to feed the people of Iraq, and it freed up scarce resources that were first used to purchase weapons to fight the war against Iran, and later, during the Bush administration, it freed up resources, and those that were freed up were ploughed into Iraq's military industrialization program.
There have been many allegations, and there are still ongoing investigations that are attempting to determine if Iraq was diverting CCC guaranteed commodities to purchase weapons. And as I said from the beginning when I first started out on this 2 years ago exactly this month of July, there is not and never has been any attempt to verify the end use of the guarantees, that is the loan guarantees and the commodities as they were supposed to have been delivered. But there is still some investigations.
When we started ours, as it was in the beginning, has been and will continue to be, my single-minded purpose was the shoring up of the most vulnerable aspects of our national interest, and that is the banking and financial oversight or regulatory which is full of just absolute gaps, and loopholes, and we have been better analyzed by people all the way from Asia to Europe and the Middle East who have studied these vulnerabilities for years and are still making ample use.
As I have said repeatedly, my most worrisome problem is that there is no telling how many of these BNL's, how many of these BNL-like, how many of these guarantee programs are still being fed into international places that tomorrow can very well be listed as menaces or enemies, and all guaranteed by the U.S. taxpayer. This has been extremely bothersome to me, because I sat on a committee that has jurisdiction through such subcommittees as the Housing and Community Development Subcommittee, which I also happen to chair and have since 1981. And I hope my colleagues, those who were here then, and those who were not, would try to understand my travail as I have seen billions and hundreds of billions of dollars sanctioned through this committee for private gain for the bankers and the financial manipulators, both domestic as well as foreign, hoarding through greedy accumulation billions of dollars while we have to fight and fight and fight to try to get our communities, 65 percent of which now are strapped financially, taken care. It was in the name of the Subcommittee on Housing and Community Development and the full committee that I went to Rhode Island on May 25 last year, and it was a result of our action and our committee that we were able to get a feeble guarantee for that State to enable it and its government to be able to pay out the thousands of poor fellow Americans in Rhode Island who had all of their life savings, their little proceeds that had enabled some of the retirees to live from their pension funds all frozen in the Rhode Island S&L's and banks. Thank goodness, and thanks to the great efforts of Representatives, particularly John Reed who brought it to my attention, I responded and we went there. We got the legislation 1 month later in the June 28 Banking Act that the Committee on Banking, Finance and Urban Affairs approved.
But what about California today? The State of California is paying, to my pain, and I am a Depression era kid. I can recall when our schoolteachers, and when our public employees were being paid in script. Sometimes the bankers and the merchants would honor them at a discount. They would have to pay for that as if it were interest. Sometimes not. And I swore that if the Lord permitted me to ever be in a position where that could be avoided, I would do everything in my power to avoid it. So I cannot begin to describe the pain I felt as I looked into the eyes of those thousand or more Rhode Islanders that turned out to our hearings in Providence. I cannot begin to tell you the pain I felt, because it made me recall those haunting years of the Depression which I hoped and prayed and did everything within my power in between to try to eliminate, the horrible, real, excruciating, deathly poverty that existed, watching even relatives die slowly of tuberculosis where my city was known as the tuberculosis capital of the United States.
[Page: H6697] - [TIME: 1620]
Then later even after the war, areas there that were called the death triangle because they had the greatest rate of infant diarrhea deaths of any anywhere, and, yes, we are better off and, yes, I have had great privilege serving on the local level.
I was able to work between 1950 and 1953 for the San Antonio Public Housing Authority and see in that very death triangle the elimination and the destruction of earth-floor shocks with pit privies, all within a quarter of a mile of downtown San Antonio.
I was later elected to the city council, any my greatest, greatest satisfaction was to be able to work and change the system of self-perpetuating city water board. Those things had not happened since the rotten borough of England in the 1930's, and here we had them, and I was able to lead the fight. It took 3 years. It was mean. It was tough. But we
changed that system, and for families within a quarter of a mile of city hall who had to buy water in barrels at 40 cents and 50 cents a barrel with wiggle worms in them, we were able to change that in less than 1 year after that forum, the city water board, came about, so when I speak to you, my colleagues, I speak as a man privileged under our system to work on every level of legislative representation our country has to offer, the local, and 5 years in the State Senate of Texas, and now I have been privileged to have served here for 30 years and 8 months in this great and august body, and I have the same determination.
So I hope those of you who have at first ridiculed and then slowly and by the dint, force, of circumstances have admitted that I have had a cause and that I have spoken out responsibly will realize the pain I feel to even get up now and have to reveal these things where I am just as much respectful of the institution of the Presidency as anybody, and maybe even more, and it is not that I love the system less. It is that I love it more. For without it, I would not have anyplace in the world that would have been able to duplicate the very actions I am taking today. And I know it.
So I bring these factors in to give you the background of how it pains me to see these quickly enacted billions of dollars of subsidies to the richest of the rich, the strongest corporations through tax giveaway. It pains me to see the housing programs that were structured by the Congress after many years of debate and hearings and which have served our country for 40 years; they housed America between 1940 and 1980. All of a sudden in the name of economy and budget exigency, they are faced with extinction or diminution to the point of extinction while billions and billions, much more than we have meekly offered since 1981 and 1982 and have not had, but watch these other billions just go through as fast as they could slip through a congressional process.
Do you think that makes me feel good or proud? Of course not. But it is the truth, and it is a fact of life, and when we see that a whole country has been raised to the point of war fever and a war psychosis, suddenly discovering that a man is a monster, a Hitler in the President's words, only to discover sadly that this same individual had been backed up, supported, and at the cost of taxpayers' liability, given billion of dollars.
We have to examine that, because I look around and see now where our Government has been extending similar guarantees backed by the taxpayer to other countries that just a few years ago we had them as a list of bitter enemies.
Now I say whether a nation and its people, above all, in the words written down in one of the halls here in our Congress, in our House of Representatives, when a people forget their hard beginnings, they are in for trouble, and they are in danger of losing maybe perhaps not directly forsaken, but certainly ending up in forsaking the heritage of freedom which is what is at stake today.
I will tell you why, and I am going to bring this out in separate addresses and messages to you, my colleagues, and that is that we have become accustomed and have lived in a state of emergency since 1932, the bank closing or the bank holiday edict issued by President Franklin Roosevelt.
Do my colleagues know that we are still living under emergencies? In fact, last week, last Tuesday, just before I got up to give the last special order, a message came from the President. It was lost sight of because there were three messages in a row, but the middle one said, `This will extend our state of emergency with respect to the crisis in the Persian Gulf and Iraq for another year.' We ought to go into that, my friends, because we like to look down on countries that we consider lesser than us by saying, `Oh, look at the turmoil, and they have government by decree.'
My colleagues, because Congresses have delegated that constitutional power and only because of that can the President issue that kind of emergency decree as we have been living under since 1942. In fact, I will go even before that and go to the National Espionage Act of 1917 most of which has never been returned to the Congress and which President Wilson asked for in time of war. And it has been a President's resorting to that one that has brought some very, very, I think, draconian actions against American individuals including some who have been charged with actual espionage under that act.
When Iraq invaded Kuwait in August 1990, it defaulted on $2 billion of the CCC credits advanced during the Bush administration. But the CCC Program was not the only financial benefit bestowed upon Iraq during the Bush administration.
As I have reported elsewhere, the Bush administration also authorized a $200 million credit program through the Export-Import Bank [Eximbank] that allowed Iraq to import various equipment and raw materials. The Eximbank Program was one of the largest of its type among the Western industrialized nations. This credit not only permitted Iraq to purchase United States equipment, it also freed up scarce resources for cash strapped Iraq, and was granted despite Iraq's shaky finances, under pressure from the highest levels of the administration.
Not to be overlooked is BNL-Atlanta's $5 billion in supposedly unauthorized loans to Iraq--well over $1 billion in commercial loans which were issued during the Bush administration. While the intelligence community has remained silent on what it knew about BNL's activities prior to the raid on BNL-Atlanta in August 1989, it is safe to assume that it would have been highly unusual for our intelligence community not to have noticed thousands of communications between Iraq's highest profile military organizations and BNL in Atlanta, GA. The same can be said of Iraq's front company in Ohio called Matrix-Churchill.
[TIME: 1630]
This is actually British-based and apparently British-controlled in London.
At a minimum, the Bush administration looked the other way and allowed BNL's and Matrix-Churchill's activities to continue. We must not forget the CIA has a history of neglecting to inform law enforcement officials about nefarious activities when those activities just happen to facilitate the administration's policy. The recent Bank of Credit and Commerce International [BCCI] and International Signal and Control [ISC] cases provide vivid examples of that phenomenon, or problem where the intelligence agency is totally controlled by the political program at that particular moment of the administration in power.
Later on I will add details to this particular phase.
During the period 1985-90, the Reagan and Bush administrations approved 771 export licenses for Iraq--as I brought out last week--239 of these approvals came from the Bush administration. Much of the equipment shipped to Iraq under these licenses ended up considerably enhancing Iraq's military capability. For example, licenses for the Iraqi Armed Forces and Iraqi weapons factories were routinely approved. As I showed last week, and provided the documentation, this was not done inadvertently; it was a written, but never publicly stated, Bush administration policy to help arm Iraq itself through the export licensing process, as we are again with other countries, as I will bring out in future special orders.
Given the administration's refusal to accept responsibility for facilitating the arming of Iraq, it is important to understand the context in which the billions in United States financial assistance and sophisticated technology flowed to Iraq. Once you understand the context of the decision to provide financial assistance and technology to Iraq, you will understand that it was United States policy to accommodate Saddam Hussein's military ambitions.
The Bush administration was acutely aware of Iraq's intentions, and knew that the financial assistance it was providing to Iraq facilitated Saddam Hussein's ambitious military industrialization effort.
[Page: H6698]
GOAL OF IRAQ'S MILITARY INDUSTRIALIZATION EFFORT
To understand the Iraqi military industrialization effort, one must understand that since the 1970's the goal of Iraq was to become militarily self-sufficient.
It seems to me incredible that a Deputy Secretary of State, like Mr. Eagleburger, would come before the committee, and every one of them from the Secretary of State on down and the President act as if they did not know that ever since 1948 a state of war has existed between Iraq and Israel.
Now, Iraq, let me disabuse my colleagues of any conclusion they might have formed through our war propaganda that Saddam Hussein is looked upon especially in the Muslim-Arab world as a villain. He is a hero.
I brought out the special orders that I took when we returned after the break in August and Labor Day in September 1990, I laid out here before my colleagues, it is all in the Record, that Saddam Hussein had and still has the largest and most expensive news disseminating TV and radio network in all the Middle East and that particular portion of Asia.
He is a hero because he is considered the only one who stood up to what the Arabs feel has been an attempt to liquidate them.
I brought out, and it is in the Record, when Saddam Hussein properly was excoriated for having been charged with using poison gas against some of his own citizens at the time, the Kurds, but I pointed out that the first one to use chemical warfare, that is gas, was Winston Churchill in 1921 and 1923 against the Arabs, what he called the recalcitrant Arabs.
Who do you think they were? They were the Arabs where Iraq is today.
We must never forget also that we are talking about a country that is now named Iraq, but which has been the fountain place or the birth place of western civilization, Mesopotamia.
When we bombed and carpetbag bombed Baghdad, we destroyed artifacts of civilization that are priceless.
Now, if we once understand this, we will then understand why Iraq stood out as the only Arab nation that did not in the opinion of these Arab minds kowtow to Israel and the Western powers.
He was also anxious to get away from relying on the Russians, or the Soviet source of aid.
So he, unlike every other Arab nation, then decided to be the leading Arab military power. That goes back to early and even before the beginning of the Iraq-Iran war.
We must also never forget that Iran is not an Arabic nation. It is non-Arabic.
We must never forget that Syria under Assad was the only Arab nation that went against Iraq in the Iraq-Iranian war, and were it not for the great divisions that have existed among these Arab peoples and we are not aware, we have a tendency to look down on peoples who are extraneous to us and our language particularly, but that is a fatal flaw in our makeup that sooner or later we are going to have to try to correct.
To understand this policy, we have to understand that the goal of the 1970's in this country that was considered the only one that was responding to what segments of the Arab world were saying were attempts of genocide, which unfortunately we have had such a thing. It is unfortunate, but it is true. It is enough.
There is an old saying in equity law that says in an act in which equity or relief is sought to correct a wrong, that action must first be rooted in a wrong. We know from reading human history that the kind of actions that seem to us to be inexplicable in the proceedings of some of these countries, we must never forget that those actions are never born except out of a rooted wrong. That has been stamped into the human makeup no matter what we are by I am sure God's breathing life into our souls and bodies and with that saving water of freedom, no matter where, every human being desires freedom, no matter how much it seems he has accepted the chains of enslavement.
To understand the Iraqi military industrialization effort, I repeat, we have to go back to the beginning of a program of self-sufficiency.
Iraq wanted to have its own military industrial base so that it did not have to depend on the Soviet Union or Western arms suppliers and others for its national security.
The Iraq-Iran war placed the better part of Iraq's military industrialization program on hold because resources were used to purchase urgently needed finished military products such as tanks, fighter jets, ammunition, artillery, and other equipment.
[TIME: 1640]
However, during that war Iraq also continued to work on its highest priority indigenous military projects, and when the war ended Saddam Hussein began a massive military industrialization effort.
Iraq had several ambitious goals as it ended its long 8-year war with Iran. First, Iraq wanted to provide for its own national security. Second, Iraq wanted to remain the Arab world's strongest military power. Third, Iraq wanted to become the Arab world's strongest industrial power.
As a matter of fact, all the Arab countries, except one, Syria, supported Iraq in its war against Iran.
As I said before, Iran is a non-Arabic nation. Now, Arabic or not, my colleagues, I ask you how could we be supplying Iraq with everything from intelligence--because we had an intelligence-gathering agreement all during that war with Iraq--supplied them with everything else, even backed up foreign countries like France to make sure they supplied military things all the way from Mirages to Exocet missiles, one of which, incidentally, was the one that killed 37 of our sailors in the Persian Gulf.
Have we forgotten that? How did they get them? That way. And we helped. Do we think that these people, which we, like the British and others, tend to look down upon as inferiors, do not know that at the same time Colonel North and the other hosts and security advisers of Mr. Reagan were over in Iran conveying TOW missiles, do you think they did not check with each other to know? How many Iraqi soldiers died as a result of the TOW missiles we gave them in the Iran-Contra deal? I am sure they know.
Do you believe the Iranians did not know that a lot of their soldiers and a lot of their people and a lot of the destruction through the bombing of Iraqi warplanes did not come from the aid we were giving them? Well, of course they did. They are not inferior people. They happen to have come from an era of long-retarded development, that is all.
We must remember that our modern engineering, and mathematics--how many buildings based on engineering formulas do you think we could build with Roman numerals? It was Arabic numbers which came to Europe through Spain, through the 800-year occupancy of southern Spain by the Moors. Modern medical science, that came through Spain. In the 16th century, Spanish ships bringing colonists, and what have you, including my ancestors on my father's side, who got to the province of what is now the state of Durango in 1560-something, were being inoculated against smallpox.
Now, maybe they did not know about the germ theory, but they knew the cause and effect. Spanish doctors, or what have you, were inoculating the Spanish occupants of these ships on their way to the New World against smallpox in the 16th century.
Where do you think they gained that lore? From the Moors, the Arabs.
So, let us remember that it is always good to remember that God is no respecter of individuals or nations.
Evidence that the Bush administration knew of Iraq's plans is widespread. One example is an Export-Import Bank country risk reported dated June 1989. The Eximbank report, which was based in part on intelligence information, was presented to the Eximbank board of directors along with representatives of the State Department, CIA, and Commerce Department. This report states:
[Page: H6699]
In addition to higher oil production, the government is planning to develop new state controlled industries to supply the military, the civilian market and export markets. Iraq's ambitious plans, unlikely to be completed even within the next five-to-ten years, include oil refineries, petrochemical complexes, specialty steel and aluminum plants, vehicle assembly and various manufacturing activities. These new industries will fashion products for the new arms industries, and produce goods for sale in the domestic market and perhaps export markets.
A year later the CIA reported:
One of Iraq's main post-war goals it the ambitious expansion of its defense industries
What could be clearer? After the cease-fire in its long war with Iran, Iraq obviously did not have any plans to demilitarize. In fact, it is apparent from reading intelligence community reports that Iraq's highest postwar priority was expanding its military industrial base. Like the Eximbank, a 1989 intelligence community report similarly states:
A dramatic reduction in domestic military and civilian state sector claims on oil revenues and non-oil production would provide resources for an earlier end to arrears and rescheduling. However, such a massive reduction in military and civilian absorption of resources seems very unlikely ***.
Iraq's ambitious military industrialization plan called for civilian activities to be integrated into military production and vice versa. In a public speech to the nation in 1989, Saddam Hussein urged Iraqis to:
*** make use of civilian industry for military purposes *** and military industry for civilian purposes using their surplus potential.
This point is further brought home in a June 1989 intelligence report which shows that:
The Ministry of Industry and Military Industrialization [MIMI] planned to integrate proposed specialty metals, vehicle assembly, and other manufacturing plants directly into missile, tank, and armored personnel carrier industries.
United States knowledge that Iraq gave highest priority to development of its defense industrial base is further spelled out a year later in a July 1990 report which states:
In May 1989, Hussein Kamil, the head of the Ministry of Industry and Military Industrialization (MIMI), proclaimed publicly that Iraq was implementing a defense industrial program to cover all its armed forces' needs for weapons and equipment by 1991. He stated that Iraq's industrialization program was intended to provide all of Iraq's basic industrial supplies from indigenous sources.
For Iraq the drive to develop its own weapons production capability required, to say the least, a complex and intensive undertaking. Not surprisingly, a 1990 CIA report noted that evidence indicated Iraq was devoting a considerable amount of its financial and labor resources on military industrialization.
An estimate of the magnitude of the effort is contained in a June 1989 Eximbank report which says that in 1988 Iraq devoted 42 percent of its oil revenues to military-related procurement.
FOREIGN FIRMS PLAY A BIG ROLE
Iraq had several motivations in embarking on such an ambitious military industrialization effort. First, Saddam Hussein did not want his national security beholden to foreign suppliers of military hardware. Foreign government policies change and Iraq had trouble developing secure long-term supply relationships for the supply of military hardware. The intelligence community stated in the summer of 1990:
Iraq's desire for a large arms industry has grown during the past decade. President Saddam Hussein apparently believes an expanded arms industry will enhance Iraqi prestige and help solve security problems identified during the war such as lack of reliable arms suppliers.
[TIME: 1650]
In future statements I will show how Iraq used BNL money to pay foreign firms for their critical role in his ambitious military industrialization effort. Iraq clearly could not have achieved the success it did in its military industrialization program without massive assistance from firms in Europe and the United States.
As we all know, foreign firms played a critical role in many of Iraq's most dangerous and exotic weapons programs such as the Condor II ballistic missile and Gerald Bull's `big gun' project, which I have referred to from the very beginning 2 years ago.
While the resources and coordination required to successfully carry out Iraq's military industrialization effort was monumental, many within the administration believed that Iraq would take a practical approach to setting priorities. For example, in July 1990 the intelligence community stated:
Although Iraq's stated goals almost certainly are over ambitious, we believe the regime recognizes its limitations and holds more pragmatic aspirations in private.
The goals of Iraq's military industrialization program, while ambitious, were considered substantial for several reasons. An executive branch report of July 1990 noted that:
Baghdad has significant advantages in making this grandiose, but still substantial expansion of its defense industries a realistic goal:
1. It has cheap hydrocarbons;
2. Oil income is likely to increase long-term;
3. Large Iraqi military can absorb high levels of production;
4. Iraq has the most highly educated work force in the Arab world;
5. A potential supply of customers for exported arms exists.
These factors are still valid today--not just for Iraq, but also for Iran, Saudi Arabia, and the former Soviet Union. It was Iran that we were against. Where is Iran today? Well, for the first time in just recent weeks it has gone across the sea there, into Sudan. Never before, to the great travail of Egypt, which looks upon Sudan with a lot of fear. Besides that, it has obtained nuclear assistance from one of the now independent states of the former Soviet Union. How well has all of this been reported, and where does this leave the so-called stabilization of
the Middle East for which we pay treasury and blood?
Our Government knew from Saddam's own words that Iraq's military industrialization effort was designed to make it difficult to distinguish between military and civilian end uses. As a result, huge industrial complexes in Iraq, many covering thousands of acres, contained civilian as well as military components.
In addition, Iraq did not allow very many foreigners to have complete access to these complexes. United States intelligence no doubt had plenty of satellite photos of Iraqi establishments, but given strict travel restrictions in Iraq, they had limited human intelligence about exactly what was going on in various facilities.
Iraq's mixed-use complexes made it difficult for export licensing officials and those concerned about proliferation to tell exactly where United States equipment was going in Iraq, and, as I pointed out, out of the 771 licenses, only 1 was followed through to try to make sure that the end-use purposes had been served. Only 1 out of 771. That is why postinstallation checks; the Bush administration did only one, as I said; should have been a prerequisite for approving the shipment of United States dual-use technology to Iraq. Without checking on the technology after it was installed, there was almost no chance of determining if it was being used for civilian purposes as claimed by Iraq. The lack of any checks, given that the administration knew what Iraq wanted to do and how it was going to develop military facilities is inexplicable.
That problem is illustrated in a July 1990 executive branch report which states:
Iraq's military industrialization program presents a significant problem for controlling U.S. origin goods and technology and preventing its use in Iraqi military program, particularly strategic projects developing missiles and nonconventional weapons * * * dual-use equipment and technologies can be easily diverted from civilian to strategic military programs.
What could be clearer than that memorandum?
Iraq's close control of production and its mixed-use facility scheme was always a problem for policymakers. A declassified November 1989, State Department memo discussing how President Bush's mandate to increase trade with Iraq was at odds with efforts to stop Iraq's proliferation efforts put it this way:
[Page: H6700]
The problem is not that we lack a policy toward Iraq; we have a policy. However the policy has proven very hard to implement when considering proposed exports of dual-use commodities to ostensibly non-nuclear end-users, particularly state enterprises.
The memo goes on to state, as I have reported before:
Complicating factors in decision making include:
1. A presumption by the Intelligence Community and others that the Iraqi government is interested in acquiring a nuclear explosives capability;
2. Evidence that Iraq is acquiring nuclear-related equipment and materials without regard for immediate need;
3. The fact that state enterprises * * * are involved in both military and civilian projects;
4. Indications of at least some use of fronts for nuclear-related procurement;
5. The difficulty in successfully demarching other suppliers not to approve exports of dual-use equipment to state enterprises and other ostensibly non-nuclear end users.
I will now provide a real world example of this dilemma using a BNL-financed glass-fiber factory that went to Iraq through Matrix-Churchill Corp.
One of the Iraqi military's highest priorities was carbon- and glass-fiber technology. Western militaries use carbon and glass fibers extensively in nuclear, missile, aerospace programs. These very lightweight fibers, when mixed with the proper ingredients, can protect metal from temperatures up to 3,000 degrees. For example, carbon and glass fibers can be used to insulate pipe in nuclear reactors. Carbon fiber technology is used to make nose cones and other temperature-resistant parts for rockets.
When properly fabricated these fibers can also be used to replace metal in many applications. For example, missile casings and many airplane fuselage parts are made with these fibers. These fibers are lighter and more heat resistant than metal. Carbon fibers can also be used to make parts for high-temperature applications such as uranium-enrichment centrifuges.
Carbon- and glass-fiber technology also has many civilian uses such as making the hull of a boat, computer casings, and even golf clubs. Given Iraq's military intentions and the priority they placed on military production, a carbon- or glass-fiber plant in the hands of Iraq was known to be dangerous.
Certainly they were not forming any golf greens anywhere in that desert, but with the help of a BNL loan and Iraq's front company Matrix-Churchill the Iraqis were able to obtain from the United States a glass-fiber factory for the Nassr state enterprise for mechanical industries--which was Iraq's prime ballistic missile maker and also an integral cog in Iraq's efforts to enrich uranium through the centrifuge method.
Even though the United States had severe restrictions on sending carbon-fiber technology abroad, Iraq was able to obtain glass-fiber technology through the United States export licensing process. The glass-fiber debacle dramatically illustrates how President Bush's mandate to increase trade with Iraq was at odds with the policy of limiting proliferation. Iraq's military industrialization strategy of mixing military and civilian production with the same complexes, repeatedly caused nightmares within the export licensing process.
A summer 1990 Government report reflecting the dangers of Iraq's strategy cautioned that:
Development of missiles and non-conventional weapons was Iraq's highest priority and the program most at odds with U.S. policy of limiting proliferation. Iraq's activities clearly presented tough problems for controlling U.S. dual-use technology that can easily be diverted from civilian programs because Iraq integrates civilian and military production facilities.
[TIME: 1700]
But instead of heeding numerous warnings about Iraq's military intentions and dubious procurement activities, the Bush administration repeatedly approved export licenses of military useful technology to Iraq. The glass-fiber factory and many other military useful technologies and equipment were shipped to Iraq in order to improve trade.
We are still doing that. We have also seen a recent helter-skelter of the falling dollar. It was almost in a free fall. The Federal Reserve had to intervene and get 17 other nations in Europe to intervene.
But what have I been saying since the middle 1970's about that? That has been lost side up. It is on record. I felt it was my responsibility. Certainly not having too much power and being looked down upon by the tremendous powerful banking lobbyists
as somebody that did not have clout on the Banking Committee, my words went unheeded.
But there is where our danger is. Iraq has done and its advisers, and it is brilliant, whoever advised them, and I suspect a lot of those were non-Arab or non-Middle East, but probably European. This is why the Europeans, beginning after World War I when they were doing the same thing, today and are going the same place as after World War I, they used to say not Uncle Sam, but Uncle Sap.
That is what we continue to be. We continue to be played as Uncle Saps. It aggrieves me to see this, whether it is Middle East, Far East, Asia, or Europe, where it is still an ongoing process.
Does anybody think as our leaders have for the last decade and a half or two that we can depend on help, relief, from friendly sources? If we as an individual family suddenly decided that we are going to depend on our well-being and the supply of our essential needs from some good will neighbor down the street, how many of us would say that was very precarious? But we have been doing that on a national level. Any warnings, any voices speaking out, have been marginalized, shunted aside, including my own, in all fairness to myself.
I have had to take the brutality of dismissal and criticism, and even accusation of perhaps lack of patriotism long enough. So if this be treason, then make the most of it.
Shortly after the BNL raid in August 1989, the U.S. attorney in Atlanta began investigations of several BNL-financed projects, because they got tipped off that something was wrong, even though everybody else that had anything to do with it knew it. So they decided that some rogue element officials in this Italian bank branch in Rome did not know anything about $5 billion-plus of extension of credit through this little branch, or agency as they call it, in Atlanta?
Well now, come on. Anybody that believes that believes in the tooth fairy still.
A Federal Reserve memo indicated what the assistant U.S. attorney [AUSA] thought of the project. The September 22, 1989, Federal Reserve memo of a conversation with the Atlanta U.S. attorney states:
McKenzie said that everything being written about the missile sales is true. Matrix-Churchill made missile casings.
A Federal Reserve memo dated September 28, 1989, indicates that the DOD had real concerns:
The Department of Defense is investigating allegations that BNL's funding was used at least in part to finance arms shipments to Iraq in violation of U.S. law. The Atlanta U.S. attorney Gail McKenzie has indicated orally that she believes that BNL-Atlanta made loans to Matrix-Churchill * * * to finance the purchase by Iraq of missile casings * * *.
My gosh, the Atlanta assistant attorney general left and went to work for Matrix-Churchill, and then comes back to the Justice Department and the Atlanta Office of the Federal Attorney.
Two months later, on November 24, 1989, Matrix-Churchill Corp., Iraq's front company in Cleveland, OH, applied for an export license to ship equipment for the glass-fiber factory to Iraq. The Matrix-Churchill export application states:
Equipment to be used to control a glass-fiber production line with a capacity of 15 tons a day.
The end user listed in the Matrix-Churchill was the technical corporation for special projects, referred to as TECO or Techcorp. The Bush administration had information on TECO going as far back as far as the middle 1980's. For example, a September 1989 Government report says that TECO was involved in high priority military projects that included chemical weapons, antimissile programs, long-range missiles, and nuclear weapons.
A later document showed that TECO served as a focal point for defense related industrial construction and civil engineering and commercial contacts between Iraq establishments and foreign suppliers.
Thus, before the November 1989 date of the application for a license to ship the glass-fiber technology to Iraq, the Bush administration had clear information showing that Matrix-Churchill was part of Iraq's secret military technology procurement network, and that the network's goal was to procure technology for high-priority missile and nuclear weapons projects in Iraq.
They also had information showing that the end user of the technology was an integral part of Iraq's procurement network and that TECO was responsible for Iraq's highest priority clandestine missile and nuclear programs.
Meanwhile, on February 12, 1990, a secret State Department cable was sent to the U.S. Embassies of our closest allies in Europe and Asia. The State Department instructed the Embassies to warn host governments about Iraq's plans to procure nuclear and missile technology, especially carbon- and glass-fiber technology. Can we imagine that?
The cable, subtitled, `Possible Iraqi Missile and Nuclear-related Procurement' reported that the NASSR State Enterprize for Mechanical Industries had been seeking a glass fiber production plant and that NASSR had procured commodities for Saddam Hussein's nuclear and missile programs in the past.
Here is the State Department warning these vacant embassies, `Look out, this is what they are trying to do,' and yet we are supplying them with the fiberglass factory.
As I revealed last week, as far back as 1988 the administration had abundant information showing that NASSR was the heart of Iraq's ballistic missile programs and also a critically important player in the nuclear weapons program. A Commerce Department memo related to an export license application for NASSR dated August 1988 sheds light on how far back our Government knew of NASSR's activities. The memo states of NASSR:
[Page: H6701]
The equipment will be used by the NASSR State Establishment for Mechanical Industries. After several reviews DOD recommended a denial because DOD alleges that we are dealing with a `bad' end-user. The ultimate consignee is a subordinate to the Military Industry Commission and located in a military facility.
An intelligence report on NASSR in May 1990 showed that:
In the case of the missile program--the NASSR State Establishments for Mechanical Industries [NASSR] was instrumental to Iraq's missile development effort.
Amazingly, despite all this and in complete contradiction to the State Department's February warning, on May 30, 1990, the U.S. Commerce Department informed Matrix-Churchill that it did not even need a license to ship the equipment and the glass fiber technology to Iraq. Commerce told Matrix that the technology was G-DEST--in other words all Matrix-Churchill had to do was to have Techcorp verify in writing that is would not divert the technology to a third country. It is unbelievable.
Several weeks ago the committee interviewed a Matrix-Churchill employee assigned to the fiberglass project.
Let me pause at this point to give credit to one of the most indefatigable and brilliant professional staffers we have on the committee, Mr. Dennis Kane, and his able assistant, Debra Carr, under the leadership of our staff director, Mr. Kelsay Meek. I just cannot begin to describe to my colleagues what it has taken to get thousands of these documents. Some of them of do not seem to make sense, they have numbers or codes, and they match them.
Mr. Kane and his helpers have worked all through the night and weekends. They have gone down even as tired as they are to Cleveland and talked to the Matrix-Churchill employees.
[TIME: 1710]
The moral of this zany, but dangerous story is this. When it came to Iraq, the general policy of thwarting proliferation was at odds with the President's policy of increasing trade with Iraq as spelled out in NSD 26. The Iraq policy permitted Iraq to obtain sophisticated United States military useful technology despite abundant evidence of Iraq's intentions and military programs and even despite our Government trying to stop these purchases elsewhere.
CONCLUSION
There is no way the administration can say that it did not know of Iraq's intentions. There is no way the administration can claim that it was not aware that it was helping to arm Iraq. The intelligence information and reports on Iraq's military industrialization program that I have discussed today and last week were widely disseminated within the administration.
Individuals at the White House, State Department, DOD, Export-Import Bank and the Commerce Department received all this information and much more throughout the entire Bush administration. In fact, the President himself received a good dose of this information in a national intelligence review which was sent to him in November 1989.
Last Friday the Los Angeles Times printed an article which stated:
Administration officials maintain that any military assistance to Iraq was an inadvertent consequence of the attempt to moderate Iraqi actions. They said that they were unaware of the extent of (Iraq's) network in this country and that top officials were distracted by other foreign policy concerns.
This claim is patently false. The fact is that the Bush administration had excruciating detail on Iraq's military industrialization plans and intentions and that Iraq gave highest priority to expanding its indigenous weapons manufacturing capability.
It was in this context that President Bush issued NSD-26 even though he had evidence of Iraq's intentions and dubious practices showed growing danger. The Bush administration did nothing to significantly alter its strategy toward Iraq.
It was a written policy of the Bush administration to help arm Iraq. The Bush administration sent U.S. technology to the Iraqi military and to many Iraqi weapons factories, despite overwhelming evidence showing that Iraq intended to use the technology in its clandestine nuclear, chemical, biological, weapons and long-range missile programs.
And yet, in 1991 President Bush stated flat out that not one United States firm supplied Saddam Hussein with equipment that enhanced Iraq's military capability. Last week and this week I have shown that the Bush administration actively participated in enhancing Iraq's military capability by watching and even encouraging the flow of billions in United States financial assistance and technology to Iraq.
Any claim that the United States may have inadvertently helped to arm Iraq is a smokescreen to obscure the massive blunder that occurred during the coddling of Saddam Hussein. There is more to say about this.
Mr. Speaker, I include for the Record documents to which I referred.
February 1990.
From: Secstate Washdc
To: Amembassy Bern priority, Amembassy Bonn priority, Amembassy Madrid priority, Amembassy Paris priority, Amembassy The Hague priority, Amembassy Tokyo priority, Info Amembassy London, Amembassy Ottawa, Amembassy Rome.
Secret State 046278
E.O. 12356: Decl: Dadr.
Tags: PARM, KNNP, MNUC, PREL. IZ.
Subject: Possible Iraqi missile and nuclear-related procurement.
Refs: (A) 89 State 292127; (B) 89 State 292006.
1. Secret--Entire text.
2. Action addressees will recall reftels which describe
(Secret)
(Secret)
USG concerns about the nuclear programs of Iran and Iraq and steps they have taken to reinvigorate those programs. Reftels urged host governments not to provide either Iran or Iraq with commodities or training which could lead to the production of fissile materials directly usable for nuclear explosives. i.e., plutonium or highly enriched uranium. In particular, reftels cautioned against the export of so-called `dual-use' items to the nuclear programs of Iran or Iraq which could be important in a nuclear weapon program.
3. In an ongoing effort to impede further development of the nuclear programs of Iran and Iraq, department would like to bring to the attention of host governments efforts by Iraq to acquire carbon fiber--and glass fiber-related technology--dual-use technologies which could have both missile and uranium enrichment centrifuge applications. (Begin FYI: Department is currently considering additional approaches which may be made to allied governments regarding other Iraqi efforts to acquire missile and CW-related technology. End FXI.) Embassy is requested to raise this issue drawing on the following talking points, as appropriate.
[Page: H6702]
4. Talking points.
(A) You will recall our discussions of last fall during which we expressed concern about efforts by Iran and Iraq to reinvigorate their nuclear programs.
(B) We urge your government not to provide to Iran and Iraq equipment, materials, technology, or training which
(Secret)
(Secret)
could lead to the production of fissile material directly usable for nuclear explosives, i.e., plutonium or highly enriched uranium.
(C) We also urged suppliers to be extremely cautious about transfer of so-called dual-use items to Iran and Iraq which could be important to a nuclear weapon program.
(D) In our continuing effort to remain alert to efforts by Iran and Iraq to acquire technology which could contribute to a nuclear explosives program, the USG wished to bring to your attention efforts by Iraqi entities to acquire dual-use technologies which could have both missile and uranium enrichment applications.
(E) The USG has learned that Iraqi entities have been seeking carbon fiber production technology. A carbon fiber precursor known as polyacrylonitrile, and equipment for producing carbon fiber fabrics and components.
(F) The USG has also learned that Iraq's Nasser State Enterprise has been seeking a glass fiber production plant. Nasser has procured commodities on behalf of Iraq's nuclear and missile programs in the past.
(G) Certain high-precision forms of carbon fiber and glass
fiber technologies have both missile technology and uranium enrichment centrifuge applications. We believe it is possible that Iraq is trying to acquire this technology for use in one, or perhaps both, of these end-uses.
(H) We believe that the following companies posses this technology and may be approached by the Iraqis:
I. For the UK: (points are being passed to the UK Embassy in Washington)
(Secret)
(Secret)
Glass fibers: Courtalds, Ltd.
Carbon fibers: Courtalds, Ltd.
Filament winding machines: Plastrax and Courtalds, Ltd.
II. For the FRG:
Glass fibers and reinforced plastics: Lipex Anlagentechnik.
Filament winding machines: Josef Baer Maschinenfabrik, Bolenz and Schafer Maschinefabrik KG, and Maschinenbau-Gesellschaft MBH.
Other manufacturers of autoclaves which can be used for advanced fiber and reinforced plastic: F.G. Bode and Co. GMBH, and Deutsch and Neumann GMBH.
III. For France:
Filament winding machines: Berthiez, MFL and Senico.
IV. For Japan:
Carbon fibers: Sumika-Hercules Co., Ltd., a Japan-U.S. joint venture, and Toray Industries.
Filament winding machines: ASAHI.
V. For Switzerland:
Carbon fiber related technology (autoclave) manufacturers:
(Secret)
(Secret)
Nova Werke AG and Sulzer AG.
VI. For the Netherlands:
Carbon fibers: Hercules BV.
VII. For Spain:
We have not identified specific Spanish manufacturers which produce this type of technology, but we believe that such companies may be approached by Iraq.
VIII. For all:
(A) We would urge you to review cautiously license applications for the export of dual-use commodities and technology to Iraq that could be important in a nuclear weapon or missile delivery program, including carbon and glass-fiber technology and equipment.
(B) Filament winding machines and filamentary materials are covered by the so-called `second track' list, which nuclear suppliers agreed in 1984 to use best efforts to control. (This list contains items related to centrifuge enrichment and was adopted to complement the Zangger committee exercise on centrifuge enrichment which preceded it.) The list specifies `filament winding machines where the motions for positioning, wrapping and winding of fibers are coordinated and programmed in three or more axes, especially designed to fabricate composite structure or laminates from fibrous and filamentary materials' and `filamentary materials suitable for use in composite structures and having a specific modulus of greater than 12.3-times-ten-to-the-sixth-power and a specific strength greater than 0.3-times-ten-to-the-sixth-power in SI units.'
(Secret)
(Secret)
(C) Filament winding machinery and filamentary materials are subject to COCOM control under IIL 1357 and IIL 1763, and are listed under category II of the equipment and technology annex of the missile technology control regime.
(D) A number of companies in the U.S. manufacture these items: the USG is exercising special caution to ensure that those companies are aware that a license is required for their export.
(E) Those companies are also being told that, given U.S. policy, licenses for the export to Iraq of these particular items would not be granted.
(F) the USG urges your government to take similar steps to ensure that Iraq is not successful in efforts to obtain these items, which could contribute to the development of Iraq's nuclear and missile programs.
End talking points. Eagleburger.
--
--
Glass Inc. International
Covina, CA, February 22, 1990.
Roland Davis,
Matrix-Churchill Corp., 5903 Harper Road, Cleveland, OH.
Dear Roland: I received your fax dated 2/22/90. I know that I promised you a fax regarding a schedule for supplying you with control drawings. I was unable to do this since our employee responsible for this activity was not able to attend work on the 21st. We now have arrived at a tentative date of March 9, 1990 for delivery of the documents under question, but I must advise you that we will not supply this data until we receive a signed copy of an Export License from the U.S. State Department authorizing the shipment of the Computer Control System software and related drawings, and or equipment.
Your office was advised in August 1989 that in our opinion an Export License was required for the Computer Control System.
Since you were unable to prepare the application for the Export License, we at our cost, prepared a draft of an Export Application and sent it to you on October 10, 1989 and revised it at your request on October 18, 1989.
Please note in the September Monthly Report Par A. and C., purchasing of the computer was delayed for two reasons, (1) Not being paid under the terms of Letter of Credit and (2) Not having received a copy of an approved Export License for the Computer, software, and related drawings. It was made very clear in each of the following Monthly Reports, October, November, December 1989 and January 1990, that the Computer Control System was not complete.
I would like to point out as I have in the past that to my knowledge it is a criminal offense in export from the United States anything related to Computers without an approved Export License. This point was discussed again with your office when we were advised by the Del Lavoro Bank that we have been investigated by the United States Government (F.B.I. and Customs), regarding exporting to Iraq. At that time I told your office that I was glad that nothing related to the Process Computer System had been supplied to Iraq.
We are doing our utmost to support MCC. Please note that if your Export Application is not approved what are we to do with all of this equipment as well as our engineering investment in the Control System.
Very truly yours,
Albert Lewis.
--
Telex No.: 3-030.

Date: March 7, 1990.
To: Techcorp--Baghdad, Iraq.
Attn: Mr. Taha Salman.
Subject: Glass Fiber Project--Contract No. 3128, export license application control No. C120752.
(AA) This is to advise you that we have just been informed by the U.S. Department of Export License that our application (control code No. C120752) for the IBM personal computers (AT286) will be rejected as they are not allowed to be exported to Iraq.
(BB) From talking to the Iraqi commercial attache at the Embassy earlier today, he informed me that there are similar cases on other projects for which the Embassy will contact the U.S. State Department to resolve. But he requested that they receive an authorization from you or the ministry to discuss our case. Therefore, you are kindly requested to Telex the Embassy immediately (with a copy to us) authorizing them to follow up on our case and to help in obtaining the export license. Please make sure that you refer to our project name, number, and the export license application No. as stated above.
Also, it will be of great help, if the commercial section of the American Embassy in Baghdad are contacted by the ministry for the same purpose. I do not see why they are objecting to export simple personal computers to Iraq, while they can be exported to most countries.
(CC) At our end, we are still in contact with the U.S. authorities, but I believe your official involvement will expedite matters considerably.
Best Regards,
A.T. Qaddumi.
--
--
MATRIX-CHURCHILL CORP.,
Harper Road
Cleveland, OH, May 15, 1990.
To: Iraqi Embassy.
Atten: Yousif Abdul Rahman.
From: Mr. Roland Davis.
Subject: Export License.
Application for Export License No. C120752, Dated Nov. 17, 1989, Log No. D065531.
Presently in the hands of: Office of Export License, Mr. Dan. Hill (Since May 8, 1990) 1-202-377-4055; Last Contract was 5-14-90 @ 4:15 P.M. Said he had to talk with the Director of the Export License Office and would get back with me on Tuesday, May 15, 1990.
The Technology is that of Glass Inc. International and a letter explaining dated March 30, 1990 is attached.
Spent the better part of 2 days trying to get the status of our application for Export License application C120752. It seems that it has been rejected by:
[Page: H6703]
1. Defense Dept.
2. Office of Export Enforcement.
3. Office of Technology and Policy Analysis.
It is presently in the Office of Export License who is leaning toward denial. The denial is not based on the computer, but the technology of the process, which is the process for manufacture of `E' Glass Fiber Technology.
Enclosed is the brief explanation of the technology that Glass Inc. International is providing along with Matrix-Churchill to Iraq.
We would like to bring this subject to your attention and request your assistance in this matter.
If you have any questions, please do not hesitate to call.
Regards,
Roland B. Davis.
--
Glass Inc. International,
Covina, CA, March 30, 1990.
Mr. Lockett Yee,
U.S. Department of Commerce, BXA/OTPA/TTC, 41th E. Constitution Ave N.W., room 4068, Washington, DC.
Dear Mr. Yee: Enclosed find a copy of the Export License and supporting document for a commercial glass fiber plant in Peoples Republic of China. The technology being supplied by Matrix-Churchill to Iraq is a standard commercial glass fiber used as a reinforcement for plastics and asphalt. The generic name for the fiber is E-Glass. Its chemistry is typically 54.0 percent SiO2, 15 percent Al2O3, 15 percent CaO/MgO, 11 percent B2O3, 2.0 percent F2, 0.9 percent Na2O/K2O. This glass would not be suitable for light transmission since it contains large amounts of chrome and iron. Also, the process can not produce glass of the required quality or characteristics.
The fiber is essentially a single rod of glass having the above chemistry. The diameter of the fiber is typically, 10 to 14 microns. The glass making raw materials are melted in a large furnace approximately 24 feet long and 9 feet wide. The resulting glass is drawn into fibers using platinum bushing having 400 or more holes. These fibers are married together into rovings and/or chopped into fiber length form 1/4 to 1 1/2 inches.
See the attached picture of E-Glass Fiber Furnace. 1
1 Photographs not reproducible in Record.
The fibers used in telecommunications are generally known as optic fibers. These are made using two different glasses; a core glass and a clad glass. The core glass is normally pure Quartz (SiO2). The cladding glass may be a zinc lanthanum borate glass (ZNO, LA, B2O3).
See attached picture of Optic Fiber Furnace. Also, see attached picture of E-Glass products. 1
Sincerely,
Albert Lewis.
--
--
U.S. DEPARTMENT OF COMMERCE,
Bureau of Export Administration,
Washington, DC.
Export License Application, RWA Notice, Case Number: C120752.
Action Date: May 30, 1990.
The reason printed below explains why the referenced Export License Application is (r)eturned (w)ithout (a)ction. When an application has been returned without action and is being resubmitted, a new application form must be submitted. When a new form is submitted, it must reference the original application. The resubmission must be in accordance with the requirements existing at the time of the resubmission (see paragraph 372.4(G) of the Export Administration regulations).
Applicant reference number: C120752.
Applicant: M467939.
Matrix Churchill Corporation.
5903 Harper Road, Cleveland, OH 44139.
Consignee in country of ultimate designation: Techcorp, Ministry of Industry Building, Al Nidhal Street, Baghdad, Iraq. Reason: The equipment specifically identified on this application do not need a validated license and qualify for general license G-Dest.
Refer inquiries to: Exporter Assistance Staff, Office of Export Licensing, P.O. Box 273, U.S. Department of Commerce, Washington, D.C. 20044, or nearest district office (see Export Administration regulations for list of district offices).
--
Matrix-Churchill Corp.,
Cleveland, OH, May 30, 1990.
Mr. Albert Lewis,
Glass Inc. International
Chino, California
Subject: Glass Fiber Project--Export License
This is to advise you of my phone discussions with Mr. Richard Kress of the Department of Commerce--Office of Export Licensing, with regard to the subject of our export license. Mr. Kress called me today at noon in response to our letter dated May 25, 1990, copy attached. He advised me that after review of the technical data for the computers we are intending to ship for the plant, it was established that this equipment is classified as G-Dest, and as such does not require an export license. He advised me that we could go ahead and ship. However, I requested that they advise me in writing stating the above, which he promised to do immediately.
I then asked him about the Glass Fiber Technology itself, and whether it is also clear. His reply was that the only concern was with the computer equipment, and since no export license is required, the end user does not matter anymore, and that we can ship all the equipment for the plant including the computer. I stated to him that I would not ship the computer equipment until receipt of his letter.
As soon as we receive such letter, I will send a copy for your records.
Very Truly Yours,
A.T. Qaddumi,
Project Manager.
--
--
U.S. DEPARTMENT OF COMMERCE,
Bureau of Export Administration,
Washington, DC.
Mr. A.T. Qadummi,
Matrix-Churchill Corp.
Cleveland, Ohio.
Dear Mr. Qadummi: Pursuant to our recent telephone conversations I am informing you of the following. The Office of Technology and Policy Analysis informed me that they concur with our determination regarding the 286 computer and peripherals on export license application C120752. This equipment is decontrolled under General License G-Dest and should be classified as 6565G. The technical data for glass fiber production can be shipped under General License GTDR with a letter of assurance. The glass fiber equipment qualifies for General License G-Dest and should be classified as 6399 G. Temperature and process controllers that are serially networked to the computer should be classified as 6599G and qualifies under General License G-Dest. The following item numbers identified in the equipment list provided by the applicant cannot be classified because of lack of technical parameters: 24, 49, 78, 89, 90, 91, 92, 93, 99, 101, and 105. For these items a formal commodity classification should be obtained in order to determine whether they require a validated license. For further information please contact Lockett Yee in OTPA-TTC at 377-1662 or Dale Jensen in OTPA-CS at 377-0708. The statements made in this response are based on information from the OTPA files for the export license application referenced above.
Sincerely,
Richard Kress,
Strategic Trade Specialist.
--
Matrix-Churchill Corp.,
Cleveland, OH, June 1, 1990.
Mr. Lockett Yee,
U.S. Department of Commerce,
Washington, DC.
Subject: Glass Fiber Project--Application for Export License.
Reference: Our Application No. C120752--Your Control Code No. D065531.
Dear Mr. Yee: As per your request, please find another copy of our application dated November 17, 1989. Also attached is a copy of Mr. Albert Lewis's letter dated March 30, 1990, to yourself on the specification of Glass Fiber. I will call Mr. Lewis today to ask him to send you a complete copy of the document he sent to you then.
You are kindly requested to review the above documents and to advise us whether we need an export license or not for exporting the technology of Glass Fiber, and if so, to grant us the export license. If you need additional information, please don't hesitate to call us.
Your urgent attention to this matter is greatly appreciated.
Very Truly Yours,
A.T. Qaddumi.
--
--
Matrix-Churchill Corp.,
Cleveland, OH, June 4, 1990
Name: Mr. Adnan Al-Amiry.
Company Name: TDG--London.
Dear Adnan: Please fax the following (2) sheets to Techcorp as per our discussions earlier today. Also, if you may send it to our office in Baghdad for follow up.
Thanks,
A.T. Qaddumi
--
Matrix-Churchill Corp.,
Cleveland, OH, June 4, 1990.
Mr. Taha Salman,
TECHCORP,
Baghdad, Iraq.
Subject: Glass Fiber Project--Export License.
After a lengthy debate with the U.S. Department of Commerce--Office of Export License, we were able to obtain their approval to export the technology for the E-Glass Continuous Fiber on the condition that we receive a `Letter of Assurance' from the Importer, Technical Corps for Special Projects, that neither the technical data nor the direct product thereof is intended to be shipped, either directly or indirectly, to some specified countries, as per the list of countries in the attached letter text.
To enable us to transfer the technology, you are kindly requested to send a `Letter of Assurance' as per the attached text.
Very Truly Yours,
A.T. Qaddumi
Project Manager.
--
REPUBLIC OF IRAQ,
Techcorp.
Matrix Churchill Corp.,
Cleveland, OH.
SUBJECT: E-GLASS CONTINUOUS FIBER PLANT--EXPORT LICENSE APPLICATION NO. C120752 LETTER OF ASSURANCE.
[Page: H6704]
Gentleman: This is to assure you that neither the technical data nor the direct product thereof from the above plant is intended to be shipped, either directly or indirectly to the following countries:
(1.) Country Group Q: Romania.
(2.) Country Group S: Libya.
(3.) Country Group W: Hungary, Poland.
(4.) Country Group Y: Albania, Bulgaria, Czechoslovakia, Estonia, German Democratic Republic, Laos, Latvian, Lithuanian, Mongolian People Republic, U.S.S.R.
(5.) Country Group Z: North Korea, Vietnam, Kampuchea, Cuba.
(6.) Afghanistan.
(7.) People's Republic of China.
(8.) Kama River (Kam AZ) or ZIL truck plants in the U.S.S.R.
Osama Humadi,
Technical Corps for Special Projects.
The SPEAKER pro tempore (Mr. Johnson of South Dakota). Under a previous order of the House, the gentleman from Indiana [Mr. Burton] is recognized for 60 minutes.
[Mr. BURTON of Indiana addressed the House. His remarks will appear hereafter in the Extensions of Remarks.]
The SPEAKER pro tempore. Under a previous order of the House, the gentleman from New York [Mr. Owens] is recognized for 60 minutes.
[Mr. OWENS of New York addressed the House. His remarks will appear hereafter in the Extensions of Remarks.]
The SPEAKER pro tempore. Under a previous order of the House, the gentleman from Georgia [Mr. Gingrich] is recognized for 60 minutes.
[Mr. GINGRICH addressed the House. His remarks will appear hereafter in the Extensions of Remarks.]
The SPEAKER pro tempore. Under a previous order of the House, the gentleman from Wisconsin [Mr. Obey] is recognized for 60 minutes.
[Mr. OBEY addressed the House. His remarks will appear hereafter in the Extensions of Remarks.]
The SPEAKER pro tempore. Under a previous order of the House, the gentleman from California [Mr. Dreier] is recognized for 60 minutes.
[Mr. DREIER of California addressed the House. His remarks will appear hereafter in the Extensions of Remarks.]
The SPEAKER pro tempore. Under a previous order of the House, the gentleman from New York [Mr. Fish] is recognized for 60 minutes.
[Mr. FISH addressed the House. His remarks will appear hereafter in the Extensions of Remarks.]
END
http://www.fas.org/spp/starwars/congress/1992/h920727g.htm
When in the course of human events, it becomes necessary for one people to dissolve the political bands which have connected them with another, and to assume the Powers of the earth, the separate and equal station to which the Laws of Nature and of Nature's God entitle them, a decent respect to the opinions of mankind requires that they should declare the causes which impel them to the separation.
We hold these truths to be self-evident, that all men are created equal, that they are endowed by their Creator with certain unalienable rights, that among these are Life, Liberty, and the pursuit of Happiness. That to secure these rights, Governments are instituted among Men, deriving their just powers from the consent of the governed. That whenever any Form of Government becomes destructive of these ends, it is the Right of the People to alter or to abolish it, and to institute new Government, laying its foundation on such principles and organizing its powers in such form, as to them shall seem most likely to effect their Safety and Happiness. Prudence, indeed, will dictate that Governments long established should not be changed for light and transient causes; and accordingly all experience hath shown, that mankind are more disposed to suffer, while evils are sufferable, than to right themselves by abolishing the forms to which they are accustomed. But when a long train of abuses and usurpations, pursuing invariably the same Object evinces a design to reduce them under absolute Despotism, it is their right, it is their duty, to throw off such Government, and to provide new Guards for their future security. - Declaration of Independence

Make Mine Freedon (1948)
http://nationaljuggernaut.blogspot.com/2009/09/this-cartoon-seemed-far-fetched-in-1948.html
PG&E, corporate criminal
The utility likes to pretend it's a good corporate citizen – but the record shows otherwise.
By Savannah Blackwell
WHEN IRISH IMMIGRANTS arrived on San Francisco's shores during the first few decades of the past century, it wasn't easy for them to find decent, stable jobs. John Hanley, the president of the local firefighters union, likes to say that for many the only options were the police department, the fire department and Pacific Gas and Electric Co.
PG&E has played hard on its reputation from those days, using stories like Hanley's to push blue-collar workers to oppose public power. The company has spent millions on other public relations efforts: for years, PG&E representatives talked about all the widows and orphans who were living off company stock, and hyped the money the company gave to local charities.
But the image of PG&E as a fine, benevolent, and upstanding corporate citizen is long gone.
Today, with PG&E's stock in free fall, the small shareholders who had hoped to use the utility's stock as part of their retirement income are in trouble – while the same executives who drove the company into bankruptcy are earning multimillion-dollar bonuses.
The charitable contributions that once helped buy PG&E political protection have dried up.
And over the past few years, PG&E's most lasting legacy has become that of a corporate criminal.
Consider:
In 1997 PG&E was tried and convicted in criminal court for endangering the lives and property of gold country residents by failing to trim tree branches near electrical wires frequently enough to prevent major fires. Evidence showed that PG&E executives had diverted tree-trimming money to fatten profits and salaries of top corporate executives.

The story of the company's poisoning of community water supplies in Hinkley became a major Hollywood movie called Erin Brockovich, and a similar environmental disaster is still underway just south of San Francisco. Meanwhile, residents of the Bayview-Hunters Point district in San Francisco are suffering from alarmingly high rates of asthma and other illnesses that they link to PG&E's dirty power plant in the neighborhood (see "Poison Power," 1/28/98). In addition, the nearby Potrero power plant, which PG&E sold to Mirant Corp. in 1998, is scheduled for expansion.

PG&E stole nearly $200,000 from San Francisco by illegally running its power lines to the Presidio, according to a 1995 lawsuit the city filed against the company. Indeed, PG&E's service to San Francisco residents is illegal, according to the terms of the 1913 Raker Act, which requires the city to operate a public power system. The company's monopoly has led to decades of structural corruption at City Hall (see "How PG&E Wires the City," page 26).

In 1998 a major blackout hit the city – leaving nearly half a million San Francisco residents without electricity (see "Still in the Dark," 12/16/98). Officials determined that a failure to make a key backup safety check at a San Mateo substation caused the outage. For several years the company had been cutting back on maintenance staff to fatten profits.

In 2001, after lobbying for the 1996 bill that deregulated part of the state's electricity industry, PG&E shuffled off more than $600 million in profits to its holding company, gave its top brass $50 million in bonuses and raises, and declared bankruptcy. Since spring 2001, rates have soared 40 percent and customer service for everything from hook-ups to billing problems has worsened (see "Feeling the Crunch," 9/4/02).

Under its proposed plan to get out of bankruptcy, PG&E wants to free itself of the last vestiges of state regulation while at the same time making a very anti-free market demand: ratepayers must protect its shareholders and CEOs from any potential future losses (see "Competing Energy Visions," page 30).

PG&E has a long record of harassing internal whistle-blowers and reporters who dare to take on the giant company.
When former presidential candidate Ralph Nader talked to reporters at an Oct. 8 forum at the Commonwealth Club of California, he slammed the company's business practices: "PG&E was caught up in the whole deregulation scam, which it helped frame and get through the [California] legislature unanimously. [It] promised that rates would be reduced by 2000. Instead, PG&E has been caught up in a wild gyration of transforming the electricity industry into a speculative commodity marked by secret deals and collusion, which is just now being exposed by government investigators and newspaper reporters. Nader was at the club to support fellow Green party candidate Peter Camejo in his bid for governor.
"I think on the philosophy of 'Three Strikes, You're Out,' there have been more than three strikes. [The company] should be subject to eminent domain and takeover by a public power entity to establish lower rates, cleaner energy, and the more focused efficiency we've learned to expect from the better-run public power districts in California."
Burning down the houses
In 1994 a disastrous wildfire struck the community of Rough and Ready in Nevada County, scorching 500 acres, destroying a dozen homes, burning a historic schoolhouse down to the ground, and running up $2 million in damages. Residents, some of whom lost everything they owned, literally had to run for their lives.
The local district attorney was livid: the fire was started by tree branches brushing against high-voltage PG&E lines – and for years California forestry officials had been telling the company to cut back those tree limbs. In 1997, D.A. Michael Ferguson, in an unusual move, took the corporation to criminal court, charging it with 746 counts of violating the state law requiring the utility to maintain safe clearance around power lines. Ferguson accused PG&E of a chronic and widespread pattern of negligence that resulted in the 1994 fire (see "Burning Secrets," 3/12/97, and "The People v. PG&E," 4/2/97).
PG&E brought in the big guns. The company hired former U.S. prosecutor Joseph Russoniello to defend its actions. But a quiet, determined assistant D.A. named Jenny Ross, who had practiced in San Francisco with Pillsbury Madison and Sutro, prevailed with the jury. The company was found guilty of 739 counts of criminal negligence and fined $2 million.
The evidence brought forward by the prosecutor was overwhelming. With the help of utility analyst Bill Marcus of Sacramento, Ross showed how PG&E had taken $80 million from ratepayers between 1987 to 1994 that was supposed to pay for tree trimming. Instead, the company used it to pad profits and ensure hefty salaries for CEOs at a time when it was trying to make up for losses incurred from the screwed-up construction of the Diablo Canyon nuclear power plant. PG&E had raked in more than $1 billion in profits the year prior to the fire.
Ross presented loads of documents (which PG&E fought fiercely to keep confidential) – including personal e-mails between staffers – in which it was clear PG&E's brass had made a fatal decision to save money by drastically cutting back on tree-trimming staff. PG&E's managers even mocked the forestry officials for their constant warnings of danger.
The California Public Utilities Commission, whose officials were angry PG&E had hoodwinked them during rate cases involving the tree-trimming money, took up the matter and fined the company $29 million in 1999.
Nevada County wasn't the only site of major fires caused by PG&E. In fact, California Department of Forestry officials told us in 1997 that PG&E's failure to trim overgrown trees had caused some 760 fires.
In 1997 a devastating fire in Los Gatos was caused by molten aluminum particles spewing from a PG&E power pole. Although PG&E was never charged with a crime, the company agreed to pay the full cost – $2.5 million – of the fire.
Poisoning the water
Not many utility companies have been the subject of major Hollywood films. But in 2000, director Steven Soderbergh released a blockbuster about the illnesses and deaths in Hinkley, a Mojave Desert town of 3,500, and how a rough-and-tumble law-firm clerk named Erin Brockovich forced the company into what was the largest class-action settlement of its time: $333 million.
The rampant sickness in the community was tied to exposure to chromium 6 prevalent in the groundwater. PG&E, which owned a natural-gas pumping station on about 20 acres near the town, never acknowledged direct responsibility for the illnesses. Runoff from the station, which also contained chromium 6, was stored in unlined wastewater ponds. The corporation knew the ponds were leaking into the water supply.
In Daly City, residents living in Midway Village, a 150-unit federally subsidized housing development, have for years suffered unexplained headaches and high rates of cancer, as well as skin disorders and neurological problems. They found out they were living amid toxic waste from lampblack (a kind of carbon) and coal tar in their yards and under the property directly next door, which PG&E owns as part of its Martin Service Center. The stuff had been there for at least 100 years – left behind by a gas manufacturing plant. Residents charged that PG&E had known for more than 15 years that residents were being exposed to dangerous carcinogens such as benzoapyrene and other petroleum-based cancer-causing toxins yet did nothing to warn residents or sufficiently clean up the mess. In 1980, state records showed, PG&E workers even complained to the U.S. Environmental Protection Agency about the problem, and some of the waste was removed.
Ten years later, the first set of residents sued PG&E. Eventually, 180 plaintiffs accused the company of endangering their health. In 1997, San Mateo County Superior Court Judge Joseph Bergeron dismissed the case, saying that residents hadn't proved a direct link between their illnesses and the chemicals in the soil. The residents appealed. In 2000 the state Court of Appeals upheld the superior court judge's findings and threw out the residents' suit. Now residents are focusing on trying to force state officials, who removed more contaminated soil in 2001, to compensate them for the costs of treating their illnesses and to pay to relocate them.
"From Bayview-Hunters Point to Midway Village and other communities, you see a pattern of PG&E putting corporate greed above the health of people impacted by their operations," Bradley Angel, director of Greenaction, an environmental justice group based in San Francisco, told us. Angel said it was only in the past few weeks that environmental and Native American activists, with the help of a bill authored by state assembly member Fred Keeley and signed by Gov. Gray Davis, succeeded in stopping PG&E's plans to send radioactive waste to Ward Valley. "We see a pattern of threats to community health as well as a pattern of environmental racism and injustice."
These are just a few examples of PG&E's blatant disregard for public health and safety. There are numerous others: For example, in 1997 Sonoma County settled a case against PG&E in which the district attorney alleged that the company's Geysers geothermal plant emitted hydrogen sulfide at levels higher than the law allowed (see "Another Step Forward," 3/19/97). That same year a Santa Clara jury awarded $30 million to the family of seven-year-old Cole Behr. The family claimed that Behr, who can barely walk and cannot speak, was born with brain damage because his mother, Cynthia, was exposed to carbon monoxide related to PG&E's gas service when the dangerous chemical infiltrated the heating system of a San Jose office building where she worked when she was pregnant.
Cheating the city
PG&E never should have delivered power to San Francisco. But even the terms under which it breaks the federal Raker Act are unfair. Since 1939, PG&E has paid San Francisco a pittance – 0.5 percent of its annual gross receipts on electricity sales – for the right to run its gas and electric lines across city property. San Francisco granted PG&E that deal under an agreement that supposedly lasts "in perpetuity" – a clause city attorneys, including Louise Renne, have used to staunch efforts to take the utility to court and get a better deal. The national average for so-called franchise fees is 4 percent.
But low fees weren't enough for the company – it tried to get away with paying nothing for a key part of its system. The Bay Guardian reported in 1994 that PG&E had illegally run its lines into the Presidio and never paid the city a dime in franchise fees for those lines (see "The Presidio Power Grab," 1/12/94).
After the story came out, Controller Ed Harrington undertook the first audit of the franchise fees and determined that PG&E owed $114,000 for delivering power to the Presidio over the years 1991 to 1993 and $18,218 for 1994 and 1995.
Former supervisor Angela Alioto forced then-city attorney Louise Renne to take PG&E to both state and federal court over the issue. In 1997, at the behest of Renne, the city settled the state case for a mere $132,494 (see "Settling for Less," 5/7/97, and "City Hall's Gift to PG&E," 7/16/97). The city had originally asked that all of the money the utility made while engaged in the unlawful business of using city property without the right to do so be returned to city coffers and that PG&E be fined $2,500 for each day broke the law. That would have been $53 million.
The federal case was decided in PG&E's favor in part due to mistakes Renne made in the case in 1996 (see "Presidio Power Outage," 1/1/97).
In addition PG&E successfully fought off the city's efforts to get the Presidio electricity contract, which would have brought in needed revenue and allowed for a significant expansion of the city's public system, which currently serves city agencies.
Thanks, PG&E
If you like higher electric rates, and you enjoyed the rolling blackouts of 2000, you can thank PG&E, which played a major role in bringing deregulation to California.
PG&E and the state's two other major private electric companies, Southern California Edison and San Diego Gas and Electric, were not the initial instigators of the push to deregulate the industry. That came from large commercial users and former Republican governor Pete Wilson. But soon the utilities became boosters and saw a way to rid themselves of the historic limits on their profits.
With San Diego state senator Steve Peace at the helm, PG&E and the other utilities succeeded in getting a sweetheart deal from the legislature. Spending some $4 million in lobbying efforts and $1 million on campaign contributions, the three companies got a bill that protected their profits and forced customers to foot the bill for more than $28 billion in money they lost building nuclear power plants – even though PG&E customers had already paid inflated rates to make up for Diablo Canyon for years (see "You Lose," 8/13/97).
PG&E was particularly effective at pushing the deregulation bill. Midway through the bill-making process, the company brought on Dan Richard, who had been representing independent power producers, to lobby for its interests instead. Richard didn't even tell former assemblymember Diane Martinez, who was in charge of the legislation in the assembly, that he had changed jobs and had become a flack for PG&E, she told us in 1997.
The final bill was supposed to allow customers choice in the electricity market. But it required all customers in PG&E's service territory, whether they wanted to buy power from PG&E or not, to pay for PG&E's nuclear power plant costs. That prevented potential rivals from being able to offer cheaper deals and made a mockery of Peace's promise that ratepayers would get a choice (see "Guilty Parties," 2/14/01).
In 1998 consumer advocates Nader, Harvey Rosenfield, the Consumers Union, and the Utility Reform Network tried to overturn the part of A.B. 1890 that required customers to pay for the nukes. But PG&E and the other two utilities poured some $30 million – with PG&E accounting for more than half – into a rash of misleading ads, bought the support of key environmental and consumer groups, and defeated the measure at the November ballot (see "Buying the Bailout," 10/14/98).
Then, in 2001, reeling from the implosion of the deregulated energy market and the high cost of power from out-of-state utilities, PG&E demanded that someone else bail the company out of its troubles. PG&E declared its utility company bankrupt – after shipping over the previous nine months more than $600 million to its parent company and shielding other revenues from creditors (see "Missing in Action," 4/11/01)
PG&E's top executives, who had started this whole debacle, got raises and bonuses totaling $50 million.
Silencing critics
Although PG&E likes to insist it is a tolerant and responsible company, it has a long history of retaliating against any employee who blows the whistle on its irresponsible practices.
In the 1997 Nevada County fire case, one of the prosecution's star witnesses was Jim Sprecher, a PG&E engineer who had written a report concluding that the company was letting trees go untrimmed for too long and jeopardizing public safety. Instead of heeding Sprecher's concerns, the company demoted him, relegating him to an unimportant job and ostracizing him socially, he testified.
He also testified that the report mysteriously disappeared from his unlocked filing cabinet at work at some point between 1993 and late 1996, when he was contacted by Nevada County prosecutors (see "Vanishing Report," 5/21/97). The report's recommendation to increase spending on tree trimming was ignored by PG&E higher-ups.
At PG&E's April 1998 shareholders meeting, Neil Aiken, a shift foreperson at the Diablo Canyon nuclear power plant, stood up and told shareholders about safety problems that came from cost cutting at the plant. He told the audience he came forward only in desperation, because he had exhausted all possible routes of solving the problem within the company. He also released a report detailing the safety issues called "Going Critical" (see "Nuclear Leak," 4/22/98).
That year PG&E executives forced Aiken to undergo psychiatric evaluation. He was locked out of the plant and forced off his job after 24 years (see "Plugging the Leak," 11/18/98). The Project on Liberty and the Workplace took up his case, and the U.S. Department of Labor found PG&E guilty of retaliation in November 1999 (see "PG&E Fires Whistleblower," 4/5/00).
PG&E also has a history of blackballing reporters who challenge the utility. Energy writer J.A. Savage sued PG&E in 1988, charging that the company had gotten her fired from two jobs because she had once worked for an antinuclear group and had written for the Bay Guardian. She settled the suit for an undisclosed sum in 1995 after the state Court of Appeals found that her allegations had enough merit to go to trial (see "Reporter Beats PG&E," 11/8/95).
"PG&E wields considerable power over the press covering its activities," Judge Williams Newsom wrote in a 1993 appeals court opinion dealing with the question of whether PG&E should be able to blacklist reporters who work for the Bay Guardian. "In the case of a public utility enjoying such extensive monopolistic authority ... there is an important public interest in assuring the freedom of the press in reporting on matters lying within the exercise of its franchise."
PG&E has used its formidable power to undermine that constitutionally protected freedom. The haze of P.R. the company generates regarding its operations has proved effective in protecting the utility's empire – at the direct expense of the public's financial interests, safety, and health.
http://www.sfbayguardian.com/37/03/cover_criminal.html
PG&E: Other Scandals
1905: Abe Ruef Scandal Timeline: Abe Ruef, more commonly known as boss Ruef was prosecuted for bribing the SF board of supervisors over the city's gas lighting contract. He was paid by Frank Drum of Wells Fargo and PG&E to carry out this bribe and many more.
1917: SF labor leader Tom Mooney was fingered for a bomb attack by a Pinkerton investigator who worked for PG&E, and was jailed for 20 years until the first democrat in the state's history was elected govenor. Mooney had come to town to organize a union at PG&E.
The company financed the Greater California League, spending $200,000 in 1922 to kill a statewide initiative drive to municipalize utilities in California. Two more attempts also failed due to PG&E and friends tactics, such as red baiting and more.
The company and its financial backers bought out locally owned power companies all over California from the 1890's up to 1930.
The company came up with the tactic of publicly offering its stock to the public to offset political concerns about who really owned and benefitted from control of the company.
Participated in the national campaign to bury the controversial history of public vs. private power in the U.S. by influencing the textbook companies that wrote the history books for students in the country. Very few people today know of the importance of the 1935 PUHCA act or the roll electric utilities played in causing the great depression of 1929-42.
1978: Opposed lifeline electric rates in the state, but failed.
1980: Caught in PCB transformer scandals, with a majojr explosion in SF resulting in evacuation of part of the financial district.
1980's Designed and built the Helms Stored River project, that went nearly 10x's over original budget and killed a score of workers.
PG&E was a coalition partner in destroying the grassroots based alternative energy movement in the state that was culminated in their FERC appeal that killed PURPA contracts in the state in 1994.
PG&E took the national lead in the mid 80's, with their U.S. Supreme Court case that killed Citizen Utility Board's across the country. The Nader inspired CUB's had succesfully gained access to PG&E's electric bill here when the CPUC allowed TURN to do inserts.
As the result of contamination at a San Jose building in the late 1980's, PG&E is convicted of fraud and fined $30 million.
PG&E's was part of a coalition of California corporations that sponsored the Pacific Legal Foundation and its SLAP suit against the Abalone Alliance that put it out of existance by 1985.
PG&E is fined $14 million for covering up thermal plllution at Diablo Canyon for nearly a decade that resulted in a massive dieoff of Abalone along the central coast.
PG&E was one of the main players along with the Palo Alto based EPRI, in the national agenda to deregulate the electric industry here and nationally.
The San Diego team of Steve Peace and Governor Wilson led the team plan to give the state's utilities the disasterous deregulation mess. It included a $28 billion bonus to cover all the construction costs of Diablo Canyon and SoCal Eds' SONGS reactors.
PG&E starting preparing for deregulation in the early 90's by Cutting costs. In 1987, PG&E was given a rate increase for tree trimming, but pocketed the money. A 1990 wildfire resulted in a government lawsuit that ended in an $8 Million settlement. Then the company was fined $2 million for a 1994 wildfire. The PUC started its own investigation of the tree trimming scandal and found that PG&E had broken rules 500,000 times.
In 1991 PG&E withheld vital information to the CPUC about a gas contract it had, resulting in substantial financial gain for the company. Six years later the CPUC fined PG&E $850,000 fine for lying to the agency.
The first progessive mayor ever for Oakland calls for a doubling of PG&E franchise fees.
In 1996, Assembly Bill 1890 gives PG&E $500 million for blackout damages caused by the company's failure to spend previously allotted maintenance money!
The company is sued for extortion by Fresno couple.
Hayward residents are caught up in a 1996 PG&E settlement scam over power surge damages to their property.
The company secretly settles (for millions) with 33 San Jose Residents for a 1996 gas leak that caused a massive expolosion and damages to their properties.
PG&E hides behind 70 year old law that allowed them to escape a 1993 natural gas anti-trust lawsuit filed by Stanislaus County.
PG&E is sued for discrimination against gay workers.
The company agrees to pay $100,000 over a PG&E worker's electrocution.
Another Worker sues over PCB contamination.
A Diablo Canyon worker, turned whistleblower is viciously attacked by the company.
The company shows up on a national worker's safety project over Asbestos at its facilities.
As part of the deregulation process, PG&E is allowed to spin off dozens of companies that sell energy services to the public. These companies are then caught by the PUC for misleading advertising. The company was also ordered to give back $33 million to ratepayers due to illegal relationships the company was having with the former affiliates including undercharges for services that gave unfair financial advantages.
PG&E attempts to corner an exclusive contract for power to the new Presidio National Park, but runs into the Bay Guardian campaign over years of unpaid fees.
PG&E takes the money from its sale of power plants and reinvests it out of state, primarily in New England. Even this gambit has failed as their National Energy Group is now up for sale due to poor financial results.
The El Dorado Irrigation District files a $150 million lawsuit against PG&E in 1998 when PG&E backs out of a 70 year old water agreement with the district causing water rates to jump 100 fold.
PG&E sells its controversial SF plants in June of 1998 to avoid the closure campaign by Bayview Hunters Point residents.
PG&E pays $440,000 to settle the city claims against the utility for the December 1998 blackout.
Just after PG&E wins part of the $28 billion from state ratepayers to cover its stranded costs at Diablo, the company pushes for a $1.2 billion ratehike, just as we are all being told that deregulation is going to lower our electric rates. The $1.2 billion request is one of the largest ever, prior to the crisis in 2001.
In 1997, a highly contaminated PG&E site becomes another major health and contamination battle, even bringing Jesse Jackson to town to bat for the low income residents of the Midway public housing projects. Go here for more on Midway
Check out the $400 Million Chromium Contamination claims that resulted in the making of the The Erin Brockovich movie. PG&E attempted to escape from the long suit during their $100 million litigation campaign during their federal bankruptcy proceedings, but failed.
PG&E buys a dirty old floating power barge, and tries to get clean air wavers to run it in the bay, but fails.
Its Diablo Canyon facility is operating without a state Water Pollution Permit.
Oh, yes and its spent large amounts of money many many times to defeat public power initiatives in San Francisco and elsewhere. See PGE Power Politics for details
http://www.energy-net.org/1NWO/PGE/8PGE.HTM
The Real Environmental Record of PG&E:
Manufactured Studies to Cover-up Environmental Crimes
Written by David Greenwald, Wednesday, 25 October 2006 09:53
For those who have seen the movie "Erin Brockovich" you know the story—residents of a small rural town in the Mojave Desert, Hinkley, California, alleged that PG&E contaminated drinking water with the carcinogen hexavalent chromium—chromium-6 and that this exposure led to widespread illness and disease. They used the chromium-infused water as a coolant at some of its natural gas compressor stations but the discharged water tainted local groundwater supplies. Earlier this year the company agreed to pay $315 million to settle the dispute, nearly a decade after agreeing to pay around $160 million.
Typical of settlements, the company refused to admit wrong doing however, PG&E spokesman Jon Tremayne issued a statement Friday saying, "Clearly this situation should never have happened, and we are sorry it did." (USA Today, 2-16-06).
Given that those practices go back to the 1950s and 1960s, it's not clear that we should use this case to taint PG&E. More stunning however, is their recent attempts to manufacture a study that demonstrated no link between chromium-6 and cancer.
From the USA Today article:
In December, the Environmental Working Group published a detailed account of PG&E's alleged attempts to corrupt a previous medical study on chromium-6's carcinogenic effects.

Drawing on records obtained under California's Public Records Act, the public interest group chronicled how shortly after the first Brockovich case resulted in the huge plaintiffs' award, a PG&E-paid; environmental consultant persuaded a respected Chinese scientist to participate in an update of his 1987 study that found chromium-contaminated water in rural China was linked to an increase in villagers' cancer.

The new study found no such link between chromium-6 and cancer. In its investigation, the Environmental Working Group alleged that the revised study, published in the influential Journal of Occupational and Environmental Medicine, was written by PG&E consultants rather than by the now-deceased JianDong Zhang, whose revised paper misspelled his name three times.

The public interest group obtained records from California's Office of Environmental Health Hazard Assessment that supported its doubts about the revised study, including the sponsors' alleged failure to disclose who actually wrote the manuscript and who paid for it, in addition to their allegedly incorrect use of several epidemiological terms, according to the Environmental Working Group.
Here's the full report from the Environmental Working Group which documents how PG&E conspired to reverse findings of a cancer study.
The Wall Street Journal reported today that the San Francisco-based consultants, ChemRisk, "conceived, drafted, edited and submitted to medical journals" a "clarification" of the Chinese study, according to documents filed in another chromium lawsuit against PG&E. They did so despite a letter of objection from the Chinese scientist who led the original study, calling their reversal of his findings an "inappropriate inference."
Davis residents who listen to the rhetoric of PG&E may want to read through that report. It is very illustrative—first, PG&E is running on its green record and while the actual Hinkley case did occur decades ago, the attempts by PG&E to manufacture a study to exonerate their past behavior is utterly indefensible and is a matter of recent record and behavior. Of course these facts have not been brought up in the current campaign, but I think Davis residents need to know about it.
The issue here is about responsibility and this is how PG&E reacts when they have made a mistake, instead of making things whole and doing the right thing, they try to lie and connive their way out of responsibility. - davisvanguard.org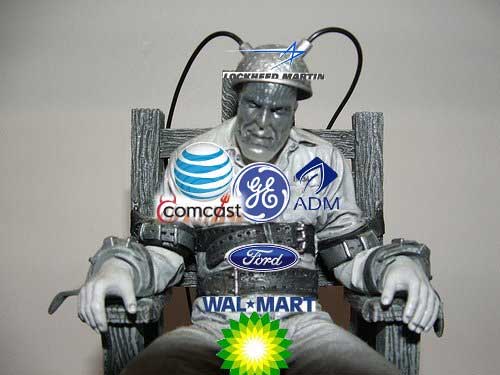 Time For A Corporate Death Penalty
by Bruce A. Dixon, Black Agenda Report managing editor, Wed, 06/09/2010 -10:35, corporate rule
There are more than 40 federal offenses for which the death penalty can be applied to human beings, most of them connected to homicide of one kind or another. But countless homicides committed by the artificial persons we call corporations go unpunished every day. Apparently "personal responsibility" applies only to humans who are not operating behind the legal shield of corporate personhood.
Click to download or play the MP3 of this BA Radio commentary
Over the last hundred or so years, corporations have gained many of the rights previously accorded only to human beings. Corporations have the right to buy and sell anything or anyone that can be bought or sold. Corporations have claimed the right to lie in their advertising and PR as "free speech," along with the right to help us mere humans choose our judges and elected officials with unlimited amounts of cash, including anonymous cash. Corporations have been awarded the right to patent genetic sequences of diseases and to monopolize their cures, as well as patent rights to living plants and animals not of their invention. A whole type of new anti-pollution regulation called "cap and trade" actually enshrines a corporate right to pollute and establishes exchanges upon which speculators can bid, trade and capture rents for those alleged rights. And unlike a working person, who has no right to next month's let alone next year's wages, legal scholars working for corporations have devised and popularized something they call the "regulatory takings" doctrine, under which corporations may claim and recover from the government rights to profits they might have made in years to come. And let's not even talk about trillions in corporate welfare for banks, military contractors, Wal-Mart and others.
While many argue that corporations have too many rights as it is, this might be a good time to extend them at least one more right we humans have kept for ourselves until now; the right to be put to death for serious crimes. Right now federal statutes alone offer individuals more than 40 different ways to earn the death penalty, including kidnapping, treason, aircraft hijacking, espionage and many varieties of murder, conspiracy, threatening murder and some drug crimes. Individual states offer the death penalty for a host of similar offenses.
Putting bad corporate actors down the way we do rabid dogs and serial killers is not a new or even a radical idea. Corporations are created by the charters of individual states, so states DO have the power to revoke them. Early in this country's history, corporate charters used to limit a company's existence to a set number of years, to confine their operations to manufacturing a certain item, building a specific road or canal and prohibit them from changing ownership, dumping or concealing their assets or engaging in other kinds of business. These are legal powers that our governments have not used in a long, long time, but which it's high time to reclaim.
Homicidal profit-seeking on the part of corporations has become an everyday fact of modern life. Whether it's employers cutting health and safety corners, marketers pushing unsafe drugs, food and products of all kinds, or the deadly industrial fouling of the planet's air, soil, oceans and climate we are living in the midst of a corporate crime wave of murderous and epic proportions. If we value human life, it only makes sense to treat corporate serial killers like, well, corporate serial killers, to confiscate their ill-gotten assets, to revoke their corporate charters and sentence the artificial personae of corporate malefactors to death. If corporations are legal persons, it's time to enforce some personal responsibility upon them with a corporate death penalty.
After we accomplish that, it will be time to think about extending a little of that personal responsibility to the actual humans who operate behind the legal shield of the corporations. But right now, as the saying goes, a corporation can't even get arrested in this country, which, come to think of it is still another right we humans ought to bestow upon them.
For Black Agenda Radio, I'm Bruce Dixon. Find us on the web at blackagendareport.com. - Article source
David Wills writes:
Ground Score - The San Francisco Museum of Haight Ashbury (MoHA) Invites you to the opening of Surface Finds from Haight Street and Environs 6 to 7:30PM on Friday 30th July 2010 at Coffee to the People, Masonic at Haight Streets, San Francisco. Tea and light refreshments will be served.
A show of Ground Score Art and Artifacts found, or occasionally bought, on, in or around Haight and Ashbury Streets in San Francisco, Ca., over the last twenty-five years – these sidewalks tell a good story.
Attention Amateur & Professional Seismologists
If you use GPS with your sensors, and are logging this information, you might want to take a look at a plot of your elevation (Current Height) now, compared to the elevation when you started recording on that sensor. ~@~
The man whispered, "God, speak to me" and a meadowlark sang. But the man did not hear. So the man yelled "God, speak to me" and the thunder rolled across the sky. But the man did not listen. The man looked around and said, "God let me see you" and a star shined brightly. But the man did not notice. And the man shouted, "God show me a miracle" and a life was born. But the man did not know. So the man cried out in despair, "Touch me God, and let me know you are there" Whereupon God reached down and touched the man. But the man brushed the butterfly away and walked on.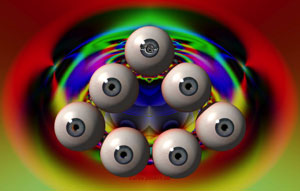 Don't miss out on a blessing because it isn't packaged the way you expect.