The bible warns Satan's demons take on the image of God, similar to that done in Eden, (How else do they gain control of earth?): II Corinthians, 11:14
Something Evil Appears...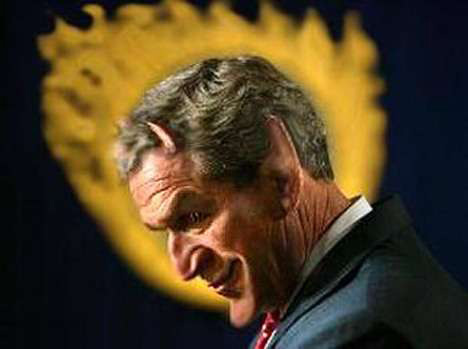 Satan himself is transformed into an angel of light.
His ministers also be transformed as the ministers of righteousness; whose end shall be according to their works.
Michael Dutton Douglas (November 16, 1945 - November 6, 1963) was a 17-year-old acquaintance of First Lady Laura Bush (then Laura Welch) who was killed when Welch, also 17, failed to stop at a stop sign while driving and broadsided his vehicle. Welch was not ticketed or charged in connection with the collision. According to some accounts, Douglas was a former romantic interest or ex-boyfriend of Welch.
Douglas and Welch were students together at Robert E. Lee High School in Midland, Texas. Douglas has been described as an active athlete, physically attractive, and intelligent. He was nominated as the school's most popular male student while a junior, an honor typically awarded only to graduating high school seniors.
In May 2000, a two-page police report detailing the fatal crash was made public. The report revealed that on November 6, 1963, Welch was driving her Chevrolet Impala sedan with one passenger (Judy Dyke, also 17). It was a clear Wednesday night, shortly after 8 p.m., when Welch entered the intersection of State Highway 349 and Farm to Market Road 868. Welch failed to observe the intersection's stop sign and collided into Douglas' Chevrolet Corvair sedan. Welch and Dyke sustained minor injuries; Douglas was pronounced dead on arrival at Midland Memorial Hospital. Welch was not charged with any offense.
http://en.wikipedia.org/wiki/Michael_Dutton_Douglas
If you have a high speed connection, like Science (sic) Faction, and have a good imagination that will allow 'upgrading names and events' on the fly, Then you may enjoy listening to this MP3 a few times:
http://www.flyingsnail.com/Podcast/RebirthOfEvil.mp3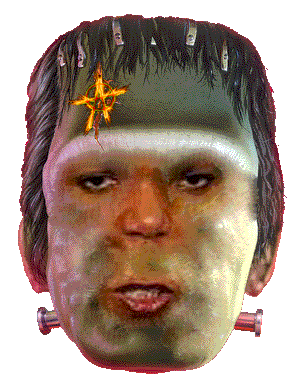 "Some people say MY LOVE cannot be true... Please believe me, MY LOVE, and I'll show you... I will give you those things you thought unreal . . . YOUR LOVE FOR ME has just got to be real . . . Look into my eyes, you will see who I am...
I would move heaven and earth to protect my husb..errr.. President Bush!
Condoleezza Rice
A pressing issue of dinner-party etiquette is vexing Washington, according to a story now making the D.C. rounds: How should you react when your guest, in this case national-security adviser Condoleezza Rice, makes a poignant faux pas? At a recent dinner party hosted by New York Times D.C. bureau chief Philip Taubman and his wife, Times reporter Felicity Barringer, and attended by Arthur Sulzberger Jr., Maureen Dowd, Steven Weisman, and Elisabeth Bumiller, Rice was reportedly overheard saying, "As I was telling my husb---" and then stopping herself abruptly, before saying, "As I was telling President Bush."
http://nymetro.com/nymetro/news/people/columns/intelligencer/n_10245/
MY NAME IS LUCIFER, PLEASE TAKE MY HAND!"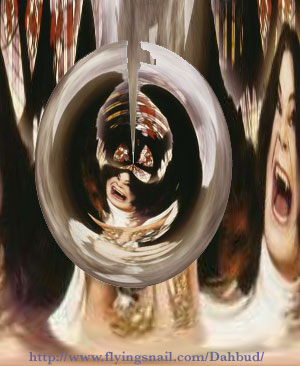 "The thing about Ozzy is, he's made a lot of big hit recordings,. 'Party With the Animals,' 'Sabbath Bloody Sabbath,' 'Facing Hell,' 'Black Skies' and 'Bloodbath in Paradise.' Ozzy, Mom loves your stuff." George W. Bush - May 4, 2002
White House Press Correspondents Dinner ---- Christian Opposition view