#3 TELL-A-VISION
BAD TRIP - Tuesday June 5th, 21.30 Hours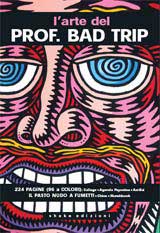 (ITALY) On June 5, 2007 gomma tv will present a virtual extension, BAD TRIP, dedicated to Prof. Bad Trip on "DECODER ISLAND" in Second Life.
At 21.30 "Rubber" Guarneri and artist writer Matteo Guarnaccia will introduce an artistic book featuring the works of PROF. BAD TRIP and the fun begins from there.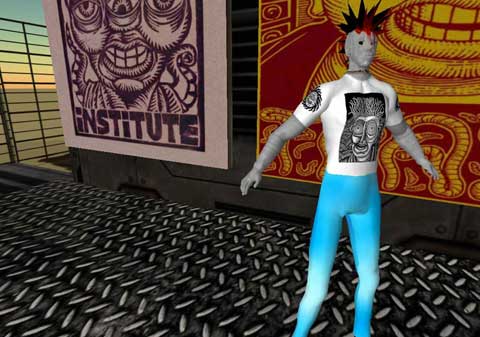 Jamming at Allicht with Ilene Spain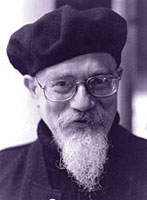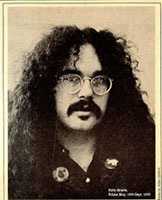 by John Sinclair
http://en.wikipedia.org/wiki/John_Sinclair_%28poet%29
(Nijmegen, Wednesday, April 18, 2007)—My friend Ilene Spain, the master cellist from the USA, left Amsterdam last month to relocate in Nijmegen, a sweet little Dutch college town about 90 minutes by train from the capitol. She's playing on the street, taking on students, sitting in around town and making a life for herself there as a musician and creative force.
One of her earliest stops was at the Wednesday night jam sessions at the Allicht club, a tiny beer joint in the old town centruum where the several acoustic guitarists and other jammers from the area congregate in a big circle just inside the front door and blow their brains out for several hours.
Ilene enjoyed a great reception as a participant in the musical delirium and was soon invited to serve as the featured guest artist of the week for April 18th, when she would have the opportunity to present a full set of her music and take home the munificent honorarium of 25 Euros.
Never one to hoard her good fortune, Ilene picked up the phone and texted me an invitation to be her featured guest on her own Featured Guest Artist show. When I called her back she explained that she had a brilliant new living situation where I would have a place to sleep for the night, there was the promise of a free meal (always music to a poet's ears) and she would turn over her entire ¢25 stipend to cover my train fare from Amsterdam and back.
Well, I know a good deal when I hear one, and the chance to hear my words against Ilene's cello is always a happy opportunity, so I climbed on the train for the 90-minute ride to Nijmegen, where I've played in duet with Mark Ritsema several times in divers places. The Alicht was a new venue for me, blessed with sympathetic music-loving management and an extremely comfortable ambience, and the Wednesday night guitar ensemble was having a ball playing its zany repertoire and flailing away at the motley collection of acoustical instruments.
Ilene featured her own singing and playing on a couple of numbers and brought me up for a couple of my own. Among the guitarists was Etienne Boucher, the fine acoustic bluesman I'd met at Eat at Jo's in the Melkweg and then featured on my Radio Show #128, so between him and Ilene I knew I'd be all right. The rest of the gang was sort of taken aback to hear me burst into verse over the music, but they adjusted pretty well and we had a great time.
I spent the night on about the narrowest little sleeping pad I've ever met, enjoyed breakfast with Ilene and her beau, walked over to the Nijmegen Station and caught the train back to Amsterdam—no richer, no poorer, but full of cheer and good will.
************
Ilene Spain was featured on my radio show from Clay Windham's Easter Hill Studio in Holendrecht on June 4, 2006. You can listen at:
http://www.johnsinclairradio.com/audio/jsrshow91.mp3
John Sinclair Radio Show #91
Easter Hill Studio, Amsterdam Zuid-Oost
Sunday, June 4, 2006 @ 9:00-10:00 pm [20-0618]
Larry Hayden, our Executive Producer, returned to the helm after an elongated period of recuperation from surgery this spring and masterminded this stellar "live" show from Clay Windham's Easter Hill Studio in the industrial Zuid-Oost of the city. Will Dawson engineered the show and Clay produced the recording, with our impromptu band of Radio Free Amsterdam All Stars featuring Harmonica George, Little Steven on guitar & vocals, Roy Lindsay on guitar, harmonica & vocals, Ilene Spain on cello, Denny on guitar, Dan on bass, Jack Dempsey at the drums, and Clay Windham on guitar & vocal for the closing number. Harmonica George also allowed us to preview two cuts from his forthcoming CD, and we had a ball from beginning to end.
Playlist #91
[01] Radio Free Amsterdam All Stars featuring Harmonica George: Opening Theme
[02] Intro, Comments & Opening Tokes by John Sinclair with Clay Windham & Will Dawson
[03] RFA All Stars featuring Harmonica George: I Got a Bone for You
[04] Comments & Conversation with Harmonica George & Little Steven
[05] Harmonica George: Shame Shame Shame [CD cut]
[06] Harmonica George: Start from Scratch [CD cut]
[07] RFA All Stars with Harmonica George: Little By Little
[08] Comments & Conversation with Clay Windham
[09] RFA All Stars with John Sinclair: Just One Big Heart
[10] Comments & Conversations with Ilene Spain & Roy Lindsay
[11] RFA All Stars with Roy Lindsay & Ilene Spain: Hey What's Cookin'
[12] RFA All Stars with Roy Lindsay & Ilene Spain: Diggy Liggy Lo
[13] Comments & Conversation with Will Dawson
[14] RFA All Stars with Clay Windham: Killing Floor with Outro
Hosted by John Sinclair for Radio Free Amsterdam
Produced by Clay Windham for Easter Hill Studio
Engineered & Recorded by Will Dawson
Executive Producer: Larry Hayden
Special thanks to Clay Windham, Will Dawson, & all the musicians: Harmonica George, Little Steven, Jack Dempsey, Roy Lindsay, Ilene Spain, Denny, & Dan
© (P) 2006 John Sinclair. All Rights Reserved.
-- Amsterdam,
May 31, 2007
Source: http://travelpod.com/z/johnsinclair/spring_2007/1176954300
Mystery Solved: Bees have become terrorists
In the 200705 archive there is a mention of missing bees and a quote that says, 'without them humans die', and this is a followup to that story:
Plane grounded by swarm of bees
LONDON - A passenger plane was forced to land after flying into a swarm of bees, leaving hundreds of holidaymakers stranded.
The Palmair Boeing 737 had to return to Bournemouth Airport, Dorset, shortly after take-off at 8:10 a.m. on Thursday following an engine surge.
The pilot decided to abort the flight to Faro in Portugal and returned for safety checks.
The plane's engine was thought to have become clogged with bees, which may have caused possible damage to a fan, the company said on Friday.
Huge clouds of bees have been seen around Bournemouth during the past few days, a spokeswoman added.
About 90 passengers were on board, with a further 106 waiting in the Algarve for the return flight.
A replacement plane finally left at 7:15 p.m. -- about 11 hours later. - REUTERS
http://www.nzherald.co.nz/feature/story.cfm?c_id=500835&objectid=10442200
Ham radio users face military interference
By Amanda Lehmert
STAFF WRITER
May 29, 2007
SAGAMORE — The Air Force wants to clear the air.
Military officials asked the Federal Communications Commission to make ham radio operators eliminate radio frequency interference with the PAVE PAWS radar station, or shut down.
The alleged interference comes from 15 area repeaters — devices that relay a weak amateur radio signal so it has more power and reach. They share the 420-to-450-megahertz frequency with the satellite- and missile-tracking military radar.
The amateur radio operators, led by the American Radio Relay League, said they'll gladly get out of the radar's way. But the Air Force's request has left them perplexed.
For security reasons, the military won't tell them what is causing the interference, how to fix it or why, after 28 years of co-existing on the same frequency, there is only recently static in the air.
"It is a little bit like being in a crowded room and you want to hear one person speak and you ask everyone else to be quiet," said Geoffrey Way, president of the Falmouth Amateur Radio Association, which has about 150 members. "That would be the ideal answer as far as the Department of Defense is concerned. If you create total silence locally, it is easier to hear the echoes from far away."
Ham radio operators are part geeks-with-gadgets, part emergency responders. They set up home radio stations to bounce signals on earth or into space. They chat with buddies across the globe — and they're certified by the FCC to do so.
In crises, when other communications break down, they step up, said Frank O'Laughlin, district emergency coordinator for the Cape Cod Amateur Radio Emergency Service.
Ham radio operators have helped during Hurricane Bob and the 2005 blizzard by communicating with the National Weather Service and providing assistance at shelters.
In those situations, the repeaters are crucial. They can pick up weak signals from low-power radios and send them off to far places.
"It's the kind of frequency that the average guy without a lot of money can get on and use," said Ralph Swenson of Falmouth, trustee of two Cape repeaters.
But hams aren't the only ones using the frequency. They're merely "secondary users," or band squatters who use it only if they won't bother the primary user, PAVE PAWS.
PAVE PAWS, located in Sagamore, has scanned the eastern skies for satellites and missiles since 1979. It's one of three such systems that provide complete radar coverage of the United States.
The system, like any kind of radar, sends waves into the sky, where they bounce off objects and send the radio waves echoing back to the system.
It's somewhere in that process that an Air Force engineer team found interference in the 420-to-450 megahertz frequency last year, leading to the recent request to the FCC to make the hams tone it down.
Lt. Col. Christopher Gentry, commander of the 6th Space Warning Squadron that runs the radar, said nothing has changed in the radar operations. But he said clearing the airwaves is a way to make sure PAVE PAWS maintains peek performance.
The Air Force engineers pinpointed 15 repeaters, including three on the Cape and others as far away as Rhode Island and Boston. At the California PAVE PAWS, they targeted more than 100, according to the American Radio Relay League.
The national organization for ham radio operators helped negotiate a deal with the military that includes dropping the power of the repeaters or lowering their height. But they are at a loss to figure out exactly how to fix the interference problem.
"We say, 'Well, what kind of interference are you getting?' And they say, 'It is classified.' It's just difficult to get to the root of the problem if we can't be told exactly what it is," O'Laughlin said. "It may turn out that maybe they won't want us on the band anymore."
The Cape repeaters have already dropped their power down to 5 watts, but that is not without consequences.
"There is no question the reduction of that (power) would seriously hamper the repeaters ability almost to the point where it may be questionable whether it is even worth keeping them on the air," O'Laughlin said.
This summer, the Air Force engineers will test whether the amateur operators' efforts have worked. Gentry said they'd rather work with them then evict them from the frequency. "Yes, we could go back and tell them to cease and desist. If we can come up with other mitigation techniques, that is where we want to be," Gentry said. "We don't want to shut anyone down if we don't have to."
Amanda Lehmert can be reached at alehmert@capecodonline.com
http://www.capecodonline.com/apps/pbcs.dll/article?AID=/20070529/NEWS/705290305
G8 boat protesters intercepted
by Fred Attewill
Thursday June 7, 2007
Guardian Unlimited
[picture]
German police run over a Greenpeace boat in the exclusion zone near the G8 summit at Heiligendamm. Photograph: Pawel Kopczynski/Reuters
G8 protesters in three high-speed inflatable boats were intercepted by German police as they tried to penetrate the heavy security cordon around Heiligendamm today.
A news helicopter showed the police vessel almost ramming one of the speed boats after suddenly putting on a turn of speed.
One boat carried a yellow banner saying "G8 act now".
The German police, navy, coastguard and customs are maintaining a permanent presence in the waters surrounding the resort where the leaders of the eight leading industrialised nations are meeting.
Protesters tried the new tactic after horses, helicopters, armoured cars, unmarked vehicles and riot police were used to cut off the land routes to the normally tranquil German town.
Up to 16,000 police were deployed as tens of thousands of protesters tried to break through the security cordon.
German police said eight officers had been injured in skirmishes while dozens of anti-G8 marchers reported burns and bruises from water cannon used to clear roads of protesters.
http://www.guardian.co.uk/g8/story/0,,2097533,00.html
Greenpeace boats enter G8 exclusion zone
Fred Attewill and Patrick Barkham
Thursday June 7, 2007
Guardian Unlimited
Greenpeace today launched a major incursion into the marine exclusion zone surrounding the G8 summit resort of Heiligendamm off the north German coast.
Three protesters have been taken to hospital after two boats were rammed and capsized by German coastguard vessels after they got within a few hundred metres of the shore.
A total of 11 boats, a mixture of high-speed inflatables, catamarans and 6-metre long speed boats, launched a coordinated attempt this morning to breach the 10-nautical-mile exclusion zone in the Baltic sea around Heilgendamm.
The German police, navy, coastguard and customs are maintaining a permanent presence in the waters surrounding the resort where the leaders of the eight leading industrialised nations are meeting.
Three inflatable boats were seen by a news helicopter being intercepted by a grey police launch, which almost rammed one boat.
The boats were carrying petitions calling on the G8 leaders to cut global C02 emissions by 30% by 2020 and 50% by 2050 to limit world temperatures rises to 2C (36F).
The crew of all 11 vessels, which carried banners stating "G8 Act Now", are believed to have been taken into custody.
A Greenpeace spokesman condemned the police reaction as heavy-handed and said the extent of the injuries to the protesters was still unclear.
"It's a terribly dangerous act. Greenpeace is well known in Germany. We are peaceful and non-violent," the spokesman said.
The protesters had intended to deliver the petitions to the G8 summit.
Greenpeace tried the new tactic after horses, helicopters, armoured cars, unmarked vehicles and riot police were used to cut off the land routes to the normally tranquil German town.
On the western route into Heiligendamm today between 300 and 400 police officers in full riot gear clashed with up to 2,000 demonstrators.
The activists - a mixture of anarchists, environmentalists and students - charged police determined to hold their line in front of the last security barrier before the town.
Police trained water cannon laced with pepper spray on to the protesters, some of whom belong to the Black Bloc anarchist group, before running in to snatch away plastic sheeting used to deflect the water.
Before the clashes broke out, protesters had been cleared off the road which skirts a hill below the resort to keep the road open for official vehicles.
Despite charging police lines, no missiles were seen to be thrown and the mood remained defiant rather than violent.
Protesters dressed as clowns blew bubbles at the riot police while other demonstrators chanted and sang in front of the media.
They had already evaded a series of police blockades to get closer to the edge of the resort.
Further away, up to 16,000 police were deployed as tens of thousands of protesters tried to break through the security cordon. German police said eight officers had been injured in skirmishes while dozens of anti-G8 marchers reported burns and bruises from water cannon used to clear roads of protesters.
http://www.guardian.co.uk/g8/story/0,,2097533,00.html
Suddenly, the Paranoids Don't Seem So Paranoid Anymore
by Tony Long, 06.07.07
Have you noticed? We've become a people that no longer respects, or apparently desires, privacy. Our own or anybody else's.
That's a remarkable thing, when you stop to think about it. We Americans, historically, have fiercely guarded our personal privacy. It's one of our defining characteristics. Others, who live in societies where personal privacy isn't so easily taken for granted, have looked on with a mixture of admiration and bemusement. "Mind your own business" is a singularly American expression.
But now we've allowed that birthright to be compromised, in a hundred little ways, and in a few conspicuously big ones, by an increasingly meddlesome government -- not to mention opportunistic, predatory marketers -- armed with the technology that gives them an easy entrée into our most secret places. Why is that, do you suppose? Have we surrendered to Big Brother because "you can't fight city hall," or have we been lied to, cajoled and softened up for so long by so much stupid television and the endless drumbeat of consumerism that we no longer care?
Do you think you're surfing porn at home in complete anonymity? Do you think the government can't retrieve every single scrap of personal information you own? Do you think The Gap doesn't know that you've moved up to a 34 waist? We've been scanned, cookied and catalogued so thoroughly that there are agencies and companies out there who know more about us than we know about ourselves.
Now, thanks to Google, you can't even expect your privacy to be respected in one of the most paradoxically private places around -- the public street.
People who don't live in big cities often cite the lack of privacy as one reason why they wouldn't. Actually, the anonymity of living in a community of hundreds of thousands of people affords a lot more privacy than one might expect; certainly more than in of those cute little towns where everybody knows everybody else's business.
Or at least it did, until Google came along with Street View.
http://maps.google.com/help/maps/streetview/
Now the mere act of walking down a public street is liable to get you some unwanted publicity, especially if you're captured doing something you'd rather not share with the world.
Google says Street View is intended to provide street-level tours of selected cities (currently San Francisco, New York, Denver, Miami and Vegas are so blessed; others are in the works). Why they feel such tours are necessary at all is another question. "Because it's way cool" will probably suffice.
In an Associated Press story, Google spokeswoman Megan Quinn shrugs off any privacy concerns, saying: "This imagery is no different from what any person can readily capture or see walking down the street." I don't know how often Ms. Quinn walks the mean streets of her town, but it's not comparable at all. For one thing, the casual pedestrian isn't staring at a computer screen with your image plastered all over it. And being spotted on the street by a single person, someone as anonymous as you are, is a far cry from being available to the prurient curiosity of millions of online peeping toms.
This is just incredibly vulgar.
But just to be safe, Google makes it clear that it's on firm legal footing; that you have no legal guarantee to privacy on a public street. So if you turn up on Street View as you're ducking into the local porn emporium, that's your tough luck. Maybe it is legal. Probably it is. So what? Being legal doesn't mean being right.
Let's call a spade a spade here, lay all our cards on the table and use all the clichés necessary to make one thing perfectly clear: Google is invading your privacy for the same reason (and only reason) it does anything. It smells a chance to make money and it's going to make money, and to hell with you and your privacy. Do no evil? Balls.
Greed, unfortunately, is another American characteristic. One that will eventually destroy us.
http://www.wired.com/culture/lifestyle/commentary/theluddite/2007/06/luddite_0607
40th anniversary Summer of Love events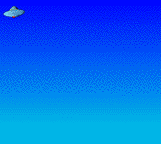 John Flores Graphics
http://www.johnfloresgraphics.com/
JUNE 10 - SUNDAY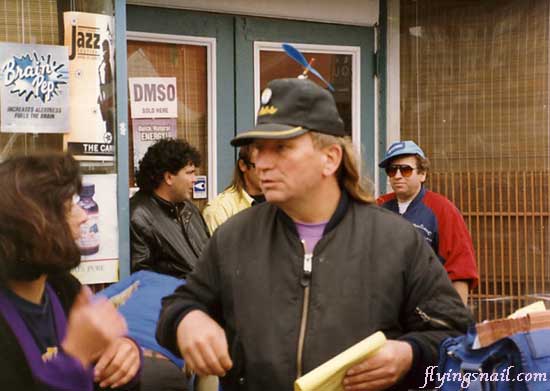 In memory of Pablo Heising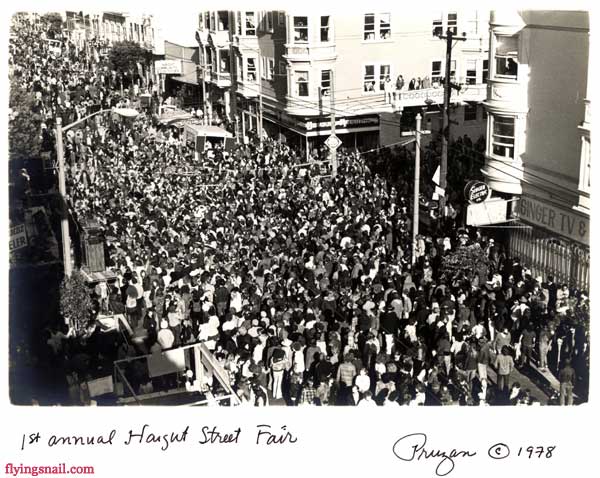 1st annual Haight Street Fair by and In Memory of Robert Pruzan
Haight-Ashbury Street Fair Haight Street between Masonic & Stanyan Streets, SF; . 11am-5pm, free. Relive the Summer of Love with a modern celebration of food, music, and arts and crafts in historic Haight Ashbury.
www.haightashburystreetfair.org
Movies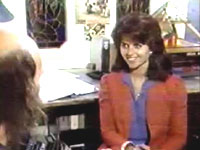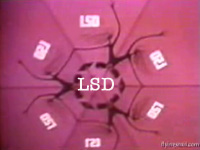 Maria and Curtis discuss Haight/Ashbury -- A Government LSD Movie Before Illegal
Click Above Pictures for Video (.mov format)
JULY 28-29
Monterey Summer of Love Festival Monterey County Fairgrounds, 2004 Fairground, Monterey; (510) 317-0373, sfsummeroflove.com. Call for times and prices. This event is a celebration of the year 1967, including the Summer of Love, the release of the Beatles' Sgt. Pepper's Lonely Hearts Club Band, and the counterculture movement -- all on the same stage as the '67 Monterey Pop Festival. Featuring the Jefferson Starship, Big Brother and the Holding Company with Cathy Richardson, Tom Constanten (of the Grateful Dead), and more.
SEPTEMBER 2
Summer of Love 40th Anniversary Speedway Meadow, Golden Gate Park, JFK at 25th Ave, SF; www.2b1records.com/summeroflove40th. Check Web site for times; free. This event features world-class musical acts and entertainment that represent the spirit and energy of the 1967 Summer of Love.
SEPTEMBER 29
Lovefest Starts Second St at Market; ends at Civic Center Plaza, Grove at Polk, SF; (415) 820-1423, www.sflovefest.org. Music at noon, parade at 12:30pm, free. Experience the third installment of the nation's largest free dance music festival and parade, featuring the biggest names in dance music.
Source and more events listed at: http://www.sfbg.com/entry.php?entry_id=3591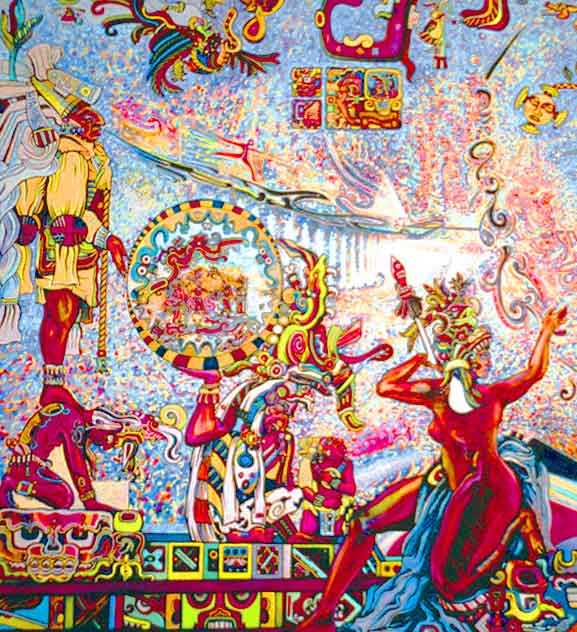 James Redo - http://jamesredo.com/
Rain
Everything is perfect for the model farmer with the mathematical mind. Until the rain messes up his calculations. By Romesh Gunesekera. 7 June 2007
Climate change is altering the face of the planet. The Neue Zürcher Zeitung asked writers from zones far and wide for first-hand accounts of how it is affecting them. Read also Hans Maarten van den Brink* on keeping one's head above water in the Netherlands, Leo Tuor* on thawing snow in Surselva and Chimamanda Ngozi Adichie* on a stifling Christmas in Nigeria. More to follow soon...

*Hans Maarten van den Brink - http://www.signandsight.com/features/1355.html
*Leo Tuor - http://www.signandsight.com/features/1354.html
*Chimamanda Ngozi Adichie - http://www.signandsight.com/features/1370.html
"The soil here is sandy. Perfect." He shielded his eyes against the sun and pointed at the thick green fringe on the edge of his land. "Over there you have to fight the jungle every day. Weeds everywhere. But here, nothing will grow."
"Isn't that bad?"
"No, no." He smiled. "Nothing will grow here unless you want it to. It is easier to tend to things if there is only one thing to do." He was a man with a mathematical mind. He liked numbers and efficiency. A modern farmer, an agriculturist. Except for this one bare patch of white sand, his land was meticulously planted with remarkably uniform trim coconut palms. His neighbours' plots were full of ungainly, stunted, wavering trees, profuse undergrowth and a general sense of impending chaos. "You see, the people over there have too much water. They think they are lucky to have a natural spring. But the water goes everywhere and everything is constantly growing. So to grow your own plants is a battle. You have to take out as much as you put in. Look at the mathematics: subtract as well as add. Much easier if all you have to do is add."
He explained his latest plan. "I will grow papaws here with drip irrigation." He took me across to an excavation site. "This is my reservoir, designed to save rainwater. It will not be wasted. From here the precise amount we want will be distributed to each fruit tree exactly when it is required. It will be controlled for maximum yield." He tapped his head with a small bent finger. "If you know what you are doing, everything becomes possible. Even a desert can bloom."
He was right. His papaws were excellent; the yield enormous. People for miles around marvelled at his extraordinary orchard. No one had seen anything like it. When I next visited him I saw the reservoir. A small sea with cormorants lazing on the water. The fruit trees stood like soldiers who had never had to fight, perfectly regimented for ceremonial duties, delivering beautifully formed papaws bang on time. "You see, you just have to add the right amount of water."
Then, last month, I found him in Colombo looking unusually glum.
"What's wrong?" I asked Sums no good?"
"I've had to scrap it."
"Papaw trouble?"
He rubbed the bridge of his nose. "Water trouble. It is always the water."
"But you have the reservoir for water ..."
"It's the rain. It doesn't come when it is supposed to, and when it does come it doesn't stop. You used to be able to set your calendar, even your watch, by the rain those days. Now you have no idea what is going on. It is totally unpredictable. We put the drip on one day, and the next minute it pours. The reservoir overflows. Everything becomes waterlogged. The fruit rots. If we get rid of the water, release it into the fields, we end up with a drought. I can't work it out. I can't grow anything any more."
"Nothing?"
"Someone somewhere has buggered up the system. I can't do it just on hope and a prayer."
"Then what?"
"We have to find some way of subtracting, instead of adding, to get back to some equilibrium." He looked up. "We have to fix the sky." Then he stared at me as if it was up to me.
*
The story, written in English, originally appeared in German in the Neue Zürcher Zeitung on March 17, 2007.
Romesh Gunesekera was born in Colombo, Sri Lanka, in 1954, and now lives in London. He is author of "Reef", "Heaven's Edge" and most recently, "The Match."
http://www.signandsight.com/features/1358.html
Celebrating the 40th Anniversary of the Summer of Love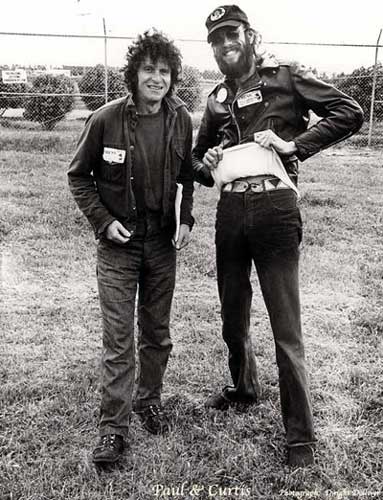 Photo: Dwight Dolliver
by Paul Krassner
Actually, the Summer of Love in 1967 was born on October 6, 1966, the day that LSD became illegal. In San Francisco, at precisely two o'clock in the afternoon, a cross-fertilization of mass protest and tribal celebration took place, as several hundred individuals simultaneously swallowed tabs of acid while the police stood by helplessly. Internal possession was not against the law. The CIA had originally envisioned using LSD as a means of control, but millions of young people became explorers of their own inner space. Acid was serving as a vehicle to help deprogram themselves from a civilization of insane priorities. The nuclear family was exploding. Extended families were developing into an alternative society.
There had always been a spirit of counterculture, taking different forms along the way. Just as the beats had evolved from the bohemians, the hippies were now evolving from the beats. No longer did you have to feel like the only Martian on your block. There were subcommunities developing across the country. "Make love, not war" had become more than a simple slogan. The banning of LSD also affected Bay Area underground papers. The political Berkeley Barb got psychedelicized and the psychedelic San Francisco Oracle got politicized. The CIA's scenario had backfired.
The blossoming of the flower children--encompassing sex, drugs and rock'n'roll--was at its core a spiritual revolution, with religions of repression being replaced by religions of liberation, where psychotropic drugs became a sacrament, sensuality developed into exquisite forms of personal art, and the way you lived your daily life demonstrated the heartbeat of your politics. There was an epidemic of idealism. Altruism became the highest form of selfishness.
Greek philosopher Socrates said, "Know thyself." Novelist Norman Mailer said, "Be thyself." And the '60s counterculture said, "Change thyself." Comedian George Carlin--who had entered show biz in the late '50s, wearing a suit and tie, performing traditional stand-up schtick--started surfing on that wave. He reinvented himself visually--jeans, T-shirt, beard, ponytail--and acknowledges that smoking marijuana really helped him to fine-tune his material.
"My comedy changed because my life changed," he says. "The act followed what was going on in me. Humor is very subjective, and what I was doing on stage didn't match up with what was going on in my life or the country--1967 was the Summer of Love, it was the height of the cultural revolution--love, peace, free sex, all crested that summer. Everything was changing. I was playing big shows like Jack Paar and Ed Sullivan, but inside I was anti-authority and I hated that shit. Parents might not have been able to relate, so I went to the kids. I was using my act to further my ideas about the times."
The mainstream media began to catch up with a whole new generation of pioneers traveling westward without killing a single Indian along the way. San Francisco became the focus of this pilgrimage. On Haight Street, runaway youngsters--refugees from their own famiies--stood outside a special tourist bus--guided by a driver "trained in sociological significance"--and they held mirrors up to the cameras pointing at them from the bus windows, so that the tourists would get photos of themselves trying to take photos of hippies. When Time magazine decided to do a cover story on hippies, a cable to their San Francisco bureau instructed researchers to "go at the description and delineation of the subculture as if you were studying the Samoans or the Trobriand Islanders."
This was at a time when a rumor that you could get legally high from smoking dried banana skins was eagerly spread across the country. In San Francisco, there was a banana smoke-in, and an entrepreneur started a successful banana-powder mail-order business, charging $5 an ounce. Agents from the Bureau of Narcotics and Dangerous Drugs headed for their own laboratory, faithfully cooking, scraping and grinding thirty pounds of bananas, following a recipe published by the underground weeklies. For three weeks the FDA utilized apparatus that "smoked" the dried banana peels. The Los Angeles Free Press promoted another hallucinogenic--pickled jalapeno peppers, anally inserted. All over southern California, heads were shoving vegetables up their asses. After I mentioned on stage that the next big drug would be FDA, sure enough, Time reported that there would be "a super-hallucinogen called FDA." Silly me, I thought I had made that up.
And then there was Newsweek. Kate Coleman, who, before graduating from UC-Berkeley, was busted at a sit-in by the Free Speech Movement, got a job there in New York.
"In the summer of 1967," she recalls, "Newsweek indirectly bought enough grass and paraphernalia to warrant a felony sentence in New York of one to 15 years. Only three years behind the times, it was decided to do a cover story on marijuana, and naturally I was assigned to the story. I went down to the Lower East Side's Psychedelicatessen and purchased two beautiful water pipes, a hash pipe, roach holders, a dozen packets of cigarette papers, and a few little psychedelic toys. What a haul!
"I also bought two ounces of Acapulco Gold and one ounce of Panama Red from my favorite exclusive downtown dealer. Newsweek footed the whole bill without a ripple, and I got the payola of a lifetime. But it didn't end there. The fact that marijuana was to be legitimized twixt the pages of Newsweek gave rise to unexpected curiosity on the part of both the senior editor and the writer of the piece, both of whom decided, independent of each other, that their respective editing and writing would lack verisimilitude unless they tried the stuff. I was approached by people all over the magazine, asking me to get them some pot."
* * *
A highlight of the Summer of Love for me was an acid trip at the 1967 Expo in Montreal. I had been invited to speak at the Youth Pavilion and also to give my impressions, on Canadian TV, of the United States Pavilion, a huge geodesic dome engineered by Buckminster Fuller. Before entering the U.S. pavilion, which was guarded by marines who had attended a special Protocol School, I ingested a 300-microgram tab of LSD.
"This pavilion is really beautiful, with all these flowing colors," I said to the interviewer. "You don't see them, but I do. There's an interesting kind of symbolism, though. These military men, combat marines, I don't see that in any other pavilion, military men guiding you around, saying, 'Yes, there's the Little Girls room' or 'Would you like to touch my medals for killing Viet Cong?' I think it's very appropriate that we should be standing right here by the largest escalator in the western hemisphere, since my country is the greatest escalator of the war in southeast Asia....What I would like to do, as a gesture of my commitment--since I feel there's something lacking in the American Pavilion, which is a certain recognition of the fact that the country is really split in two--since we're a nation of symbols, I would like to indulge in a symbolic act. I have my draft card here."
"You're kidding."
"Would I kid about a thing like that?"
"It's his draft card."
(It was really a photostat of my draft card, since I burned one each time I was invited to speak at a college campus.)
"And I'll hold a match here."
"Are you sure you know what you're doing?"
"If I may."
"He's burning his draft card. How about that for a scoop, hey?"
"Now, the reason I'm doing this is, again, because we get hung up on symbols. People will be more upset about this than about the fact that children are being burned alive in Vietnam...."
The marine lieutenant called his captain. When the interview was finished, the captain told me it was against the law to burn my draft card. So I took out my draft card and showed it to him.
"But he burned it," the lieutenant insisted. "I saw him, sir. He burned it."
"I burned a photostat of my draft card. So I lied on television. That's not a crime. People do it all the time."
"It's also against the law to make a copy of your draft card," the captain said.
"Well, I destroyed the evidence."
I knew that political demonstrations were barred at Expo, but I had managed to smuggle one in, along with the acid. The interview was labeled an "incident," and there was a heated argument between the U.S. Information Agency and the Canadian Broadcasting Company, but the incident was already on tape, so now it had become a free-speech issue. It would be shown on TV that night and become front-page news in Montreal papers the next day.
Just as I was leaving the pavilion, a band struck up a fanfare. I made the mistake of projecting my own feelings, and suddenly I was convinced that LSD had been sprayed into the air, that everybody was tripping, that peace and love were breaking out all over the world at that very moment. As I was wallking along, I started smiling at families and waving to them, and they were smiling at me and waving back. But then a core of reality came to the surface, the force of my own feedback made me turn around, and I saw that those same people were now pointing at me. What an asshole! I still blush with embarrassment.
Now, a non-profit organization, the Council of Light, has organized a free 40th Anniversary all-day concert to be held at Golden Gate Park on September 2 "intended to not only celebrate the music, but also resonate with the consciousness raising of the '60s as represented by eight goals chosen to receive donations and publicity from the concert. They are: Environmental Sustainability, Relieve Poverty & Hunger, Raise Education, Promote Gender Equality, Reduce Child Mortality, Improve Maternal Health, Combat AIDS, and create a Global Partnership for Development in undeveloped nations. Charities chosen by the Council representing these eight goals will receive all money raised beyond basic costs of the production."
For information, check out summeroflove40th@yahoo.com. But you don't have to be present at the concert to celebrate this phenomenon that occurred four decades ago--an evolutionary jump in consciousness--exploding out of the blandness and repression of the Eisenhower-Nixon years. Currently, a mass awakening, exploding out of the blandness and repression of the Bush-Cheney years, seems to be happening again. Or is that just wishful thinking?
* * *
I asked several folks to recollect an aspect of what the Summer of Love meant to them.
Stephen Gaskin--author of Cannabis Spirituality:
When the Human Be-In of January 1967 at Golden Gate Park was conceived, it was against the background of sit-in's and teach-in's and was somewhat inspired by the civil rights movement. It was like a true rumor when the word on Haight Street was that all the hippies were supposed to come out to the Polo Field and see us all together.
I walked up to that gang of hippies filling the meadow, and I had to sit down and lean against a tree as if I was coming on to acid. While I was coming on, a mounted policeman rode up to look at the crowd and was addressed by a woman, also surveying the crowd.
She said, "Officer, my son is down there. Help me find him."
The officer replied, "Ma'am, everybody down there is smoking marijuana. I can't go down there."
Later on, down by the stage, I saw a guy who seemed to be trying to hypnotize a young woman who was on acid by waving an incense stick in her face and rapping on her intently. I thought he was messing with her mind and she seemed to be in trouble. I tapped her on the shoulder to get her attention and said, "Do you need to be rescued?"
She said, with evident relief, "Yes, please!"
She and I walked over to the edge of the crowd and sat on the grass and she laid her head on my knee and finished coming on until she felt strong enough to go dig the rock and roll.
It was the first time we got to see how many of us there were.
Stewart Brand--publisher of The Whole Earth Catalog:
As I recall, it was either late in 1967 or early next year that just the torso of the lovable dope dealer Superspade was found hanging from a tree out by Ocean Beach, signalling that the Mob was taking over from the amateurs, and the high times were not over, but the luv was.
The displaced amateur dealers, now skilled entrepreneurs, took their budding business acumen elsewhere in the 1970s, starting all manner of companies, such as Whole Earth Access (same name as my Catalog, quite different people).
Roberta Price--author of Huerfano: a memoir of life in the counterculture:
In the summer of 1967, between junior and senior year, I got job in London as assistant to the Young Ideas editor at British Vogue. I was a very young 21, but nobody asked if I had any ideas. I got sandwiches for Mandy Clapperton, the acting Young Ideas editor (the previous one was out with hepatitis). I went for clothes at Mary Quant and peeked over the office partition as a Beatle or Mick Jagger and Marianne Faithful walked through the office. They all seemed frail and vulnerable in person.
My U.S. friend Pam was studying in London that summer, and at night we swung through Swinging London together. At Granny Takes a Trip, I bought a white crocheted dress that stopped a few inches below my crotch. Pam bought dope from a young Englishmen. We couldn't find rolling papers, so Pam used tampon wrapper paper to roll joints, which worked. On Carnaby Street, we bought bubble dresses for us and Nehru jackets for the guys back home.
On weekend nights we went to the UFO, which had a constant light show and a staff who sold acid. The Liverpool Love Festival, Procul Harem, Tomorrow, the Pink Floyd, Arthur Brown, Eric Burdon and Fairport Convention played. We danced with men but couldn't hear their names; the flashing lights were enough to give you an epileptic fit. The crowd was a bit international, the space was dark, flash lit, grimy, vast.
Pam and I got $79 round-trip tickets on a German student train from London to Athens. It took three days, and all day long they piped American rock music over the sound system. Their musical taste wasn't as good as at the UFO. I heard "When you go to San Francisco, be sure to wear some flowers in your hair" at least 50 times. We danced in the aisles anyway.
In Greece, we rented a VW bug with two young Englishmen we met on the train. We drove around for a week, camping out at Delphi on the full moon. I was restless and dreamed of the Oracle. She was younger than I but looked like a hippie with her ethnic leather sandals and the wreath in her hair. She told me that after that summer, everything would be different. I already knew it.
Darryl Henriques--author of 50 Ways to Pave the Earth.
I began my professional show business career in 1967 when I joined the San Francisco Mime Troupe, earning the princely sum of $5 a performance. We were doing an antiwar Commedia play called The Military Lover. The Fillmore, the Grateful Dead, Bob Dylan, the Doors, the Beatles, the Stones, the Byrds, the Animals--all of God's creatures--you remember, don't you? That was the year Captain Kirk hot-rodded around the galaxy in the Starship Enterprise and Dustin Hoffman graduated with Mrs. Robinson. Allen Ginsberg was Howling, Paul Krassner was realizing, Abbie Hoffman was freeloading, and Scoop Nisker on KSAN in San Francisco was telling everyone, "If you don't like the news, then go out and make some of your own!"
We took the show on the road ($65 per week, a 1300% raise) and traveled across the country performing in theaters and colleges. It seemed every time we got to a college Dow Chemical had just been there, was coming there or, in the case of the University of Wisconsin, they were there. Dow was going to colleges across the country to recruit students to assist them in the crucial task of fabricating napalm to be used in Vietnam.
Next morning we went to the demonstration at the Commerce building, and at one point someone picked up a bugle and blew the signal to charge. The students immediately surrounded the building, and a group of them went in to conduct a peaceful sit-in. The campus police were unable to convince the protesters to leave, so the Chancellor called in the city police who took it upon themselves to beat the students with their nightsticks and spray them with tear gas, sending 30 of them to the hospital. It was officially the first violent protest against the peaceful protesting of the Vietnam War and Dow Chemical.
The irony was that according to the public relations director of Dow, they "could not have gotten better advertising" than student protests. They even started a company publication called the Napalm News. Not only that, but more students signed up to be interviewed, and on many campuses it became a "badge of honor" to be interviewed. Dow was justifiably infamous for their production of napalm, but their product that did more damage to people and the environment was Agent Orange. It was an equal opportunity weapon since it poisoned American servicemen as well as Vietnamese peasants. Better death through chemistry.
Little did I know how crucial it was for America to stop the Vietnamese from invading America. But thank God, in the end we won and now the Vietnamese are busy making our running shoes and sewing our T-shirts. You have to admit that killing over two million people to get them to make our running shoes was a bit extreme, but such are the pitfalls of the global economy.
Ken Babbs--Merry Prankster:
Where were Ken Kesey and the Pranksters? They had already gone, as Peter Coyote put it, "under the asphalt." The previous year, after two busts for marijuana, Kesey had faked a suicide and disappeared into Mexico, leaving me in charge of the bus and ramrodding the Acid Tests in LA which came to a screaming halt the day before LSD became illegal when the bus and the Pranksters slunk out of town and hied off to Mexico to join up with Kesey, everyone to return to the Hoo Ess Ay when Kesey gave hisself up to the FBI and was sentenced to six months in jail.
Kesey and Paige took the fall so the Pranksters could go free, reason being to keep Neal Cassady from going to trial. He'd already been busted twice and had done two years in the Big House for two joints, and with one more conviction he'd be up for a life sentence. In the high days of the Summer of Love, the whole fershlugglnger crew cranked up the bus and drove down to the sheriff's honor camp to visit Kesey and Paige. They parked in the lot next to the camp, speakers playing James Brown, Pranksters in their Day-Glo regalia, lined up at the gate to be checked in.
At the end of the day the bus pulled out, "Hit the Road, Jack" blaring, up the Bayshore into San Francisco to the Haight and a stop at 711 Ashbury to visit the Dead before they, too, got busted, the only appearance of the Pranksters in the Summer of Love carnival, and then it was back to Oregon, to gardening, building, kids in school, digging under the asphalt, deeper, joined by Kesey and Paige in the leaf-changing days of fall.
Mountain Girl--author of Primo Plant: Growing Marijuana Outdoors:
Before the moon-shot, before Watergate, one summer a long long time ago, there was The Hippies. They came to our Fair City, from every town, every place in the country, from near and far, looking for the Haight-Ashbury. They were young, gripped with restlessness and seeking a higher way of life. They filled the sidewalks of the old neighborhood--looking, seeking, clutching old suitcases, barefoot and hungry, with no particular place to be. Girls with raccoon eyes wept in the arms of boys just out of the Scouts, as hope faded for hot food and a safe place to sleep. Exhaustion and grime settled over them, and as weeks passed, more and more came.
The local shopkeepers tried to cope, and the young stole and carried off whatever they could. Puppies on strings and kittens stuffed in pockets accompanied the march. The good folk were moved to give food, some helped the mob find sleeping space, but crime soared and frightened them. The mayor of Fair City awoke in a foul mood and ordered sweeps, and the police raided freely. Tear gas rolled over the crowded street as thousands of lives touched and found each other and eventually themselves Music and songs from sidewalk songwriters filled the smokey air as joy spilled over and changed Fair City into Hippie Heaven.
And even today, Haight Street is filled with signs, clues, artifacts, reminders of the glory days for sale in a hundred shops. Go there and see for yourself.
More information on Paul Krassner is located at:
http://www.flyingsnail.com/Scrapbook/Paul_Krassner.html
Psychedelic Trips For The Mind
by Paul Krassner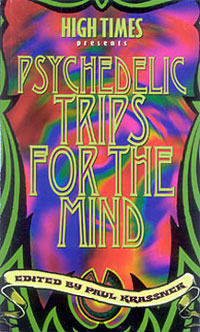 Chapter 3, The Grateful Dead, Page 82:
Group Hallucination
by Curtis
San Francisco, 1967, the Human Be-In.
Something odd happened at this Gathering of the Tribes that still permeates my mind. I have confirmed that I was not the only one who experienced this.
Right before the Grateful Dead played, there was a "gentle person" from India who offered blessings from the stage. While this was occurring, a group of folks in the back of the crowd started screaming, "Fuck you, bring on the band," and other derogatory comments.
The person on stage stopped for a moment, kind of gazed in the general direction of the comments, bowed, and something that looked like a lightening bolt left him, and struck in that general area, illuminating it with light. This in turn seemed to swell the energy to even greater heights, and I heard the words, "Don't freak with a freak" come from the Cosmic Kitchen.
It was only a matter of moments before the Dead were (chuckle) tuned up and playing. This is when the oddity took place. I think the band was playing a song called "Alligator." The audience energy was swirling in what appeared to be a circle and gave the impression of being on a gigantic carousel. This swirling re-formed into this incredible egg-like shape of light that appeared above the stage, and everyone's body seemed to dissolve.
What happened next is hard to describe. It was like the light had joined everyone there together, and the realm of individuality was gone. There was a mutual chill of excitement that filled the air, and I began to hear comments like: "I think we made it." "Are we here?" "This is it!" And "God, isn't it beautiful?" For a moment there was absolute silence. We were all stuck in this "egg of light," and it was beyond any beauty that I could describe in words.
It was at this point I heard the words "Where do we go from here?" come from the Cosmic Kitchen. Almost instantaneously, I heard hundreds of responses come from the crowd, and very few were identical. The light began to fade, and in a flash we were back to the stage and crowd. I did hear folks asking one another, "Did you experience that?" among other questions, and the answer was yes.
When everything came back together, something new was present. It no longer seemed that we were one big family. It appeared that we somehow had resettled into smaller groups that were perhaps now driven by ego. Coincidently, this sort of shows up in successive events pertaining to the history of Haight/Ashbury and that culture.
This experience at the Be-In kept running through my mind. In the early '70s, Ram Dass and I discussed this at length, while sitting on the roof of the Palace Heights Hotel in Delhi, India. We came to the conclusion that this incident, which occurred in Golden Gate Park, was the beginning of what we termed the "Social Karma Ego Dharma Games," or a point where people started growing apart, rather than growing together.
Follow the link at the bottom of the page for "Remnant of Paradise"
Ira Cohen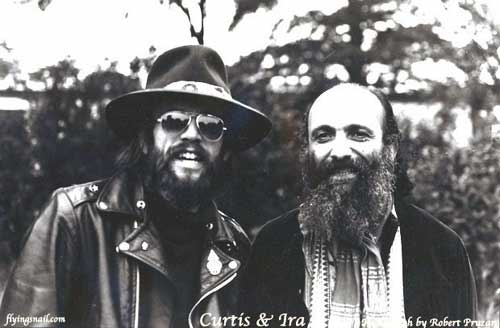 Photo: Robert Pruzan
IRA COHEN - MY FATHER by LAKSHMI COHEN - IRA COHEN'S PHOTOGRAPHS : A LIVING THEATRE - IRA COHEN: MYSTICAL MADNESS - IRA COHEN: THE COSMIC MAVERICK - THE GREAT RICE PAPER ADVENTURE KATHMANDU, 1972-1977 - AKASHIC WEEK-END
http://www.flyingsnail.com/Scrapbook/Ira_Cohen.html
Keith Lampe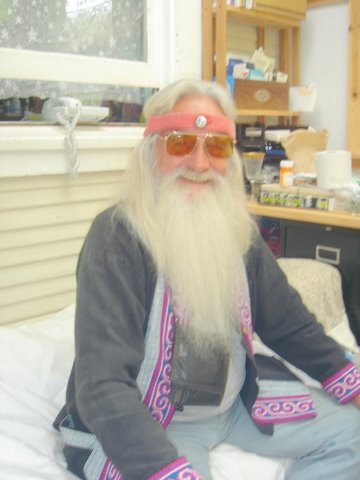 State of the Hippie
February 2, 2005
Dear Friends and Colleagues,
As part of my ongoing efforts to improve human mood, I'd like on this annual occasion of my State of the Union Address to talk about the State of the Hippie instead.
I think that a return to Hippie spirit and values provides our best opportunity to improve significantly average human mood at this time. Not till we've achieved elation much more frequently can we resist the Fourth Reich effectively.
Currently I'm working on a Lost History of Hippie for all our dear high school students because they've been down so long it looks like up to them. That is, they've endured a merciless US police state for so many years now that they've forgotten anything better and thus can't imagine anything better. I'm so eager for them to become able to imagine something much much much better!!!
Before continuing, I'll sketch a brief summary of that history.
Most of you already know that Hippie began in San Francisco in the mid-60s and quickly spread around the nation and planet because smaller numbers of Hippies in New York City relayed the sense of it into various huge media machines there.
By '67 Hippie had become the main influence behind new forms of activism. For example, in that year a few of us in NYC started a number called Support-in-Action in order to provide support from middle-aged people (I was already 35) for young draft resisters. Most of us were Hippies -- though the venerable Karl Bissinger also was quite helpfully present. This idea then spread to a bunch in the Boston-Cambridge area who called themselves Resist.
Despite the fact that they were mainly Straights they came up with a statement very nearly as firm as ours -- e.g., their language risked a five-year-federal-felony bust. Two of the Straights among them -- Noam Chomsky and Benjamin Spock -- became the media character actors of that occasion. (Alas, it has been all downhill for poor Noam ever since: these days he's never in the streets and has kept his mouth shut about the US Government's cover-up of its murders of JFK, MLK, RFK, the OKC-Murrah explosion victims, the nearly 3000 9/11 victims, the Wellstone Family and also about the stolen presidential elections of 2000 and 2004.) So Hippies initiated the concept but Straights got credit for it from all the Straight academic histwhorians.
The great Initiating Genius at this time was Hippie Robert M. Ockene, then executive editor of Bobbs-Merrill Publishing Company. It was he who in late '67 gave us Yippie!
[Continue Reading At]:
http://www.flyingsnail.com/Scrapbook/Keith_Lampe.html
Where Have All the Flowers Gone?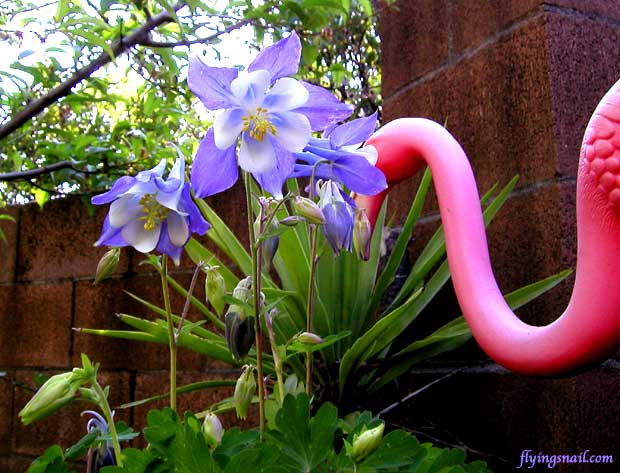 http://www.fritjofcapra.net/articles120102.html
Reflections on the Spirit and Legacy of the Sixties
by Fritjof Capra - December 1, 2002
The 1960s were the period of my life during which I experienced the most profound and most radical personal transformation. For those of us who identify with the cultural and political movements of the sixties, that period represents not so much a decade as a state of consciousness, characterized by "transpersonal" expansion, the questioning of authority, a sense of empowerment, and the experience of sensuous beauty and community.
This state of consciousness reached well into the seventies. In fact, one could say that the sixties came to an end only in December 1980, with the shot that killed John Lennon. The immense sense of loss felt by so many of us was, to a great extent, about the loss of an era. For a few days after the fatal shooting we relived the magic of the sixties. We did so in sadness and with tears, but the same feeling of enchantment and of community was once again alive. Wherever you went during those few days - in every neighborhood, every city, every country around the world - you heard John Lennon's music, and the intense idealism that had carried us through the sixties manifested itself once again:
You may say I'm a dreamer, but I'm not the only one. I hope some day you'll join us and the world will live as one.
In this essay, I shall try to evoke the spirit of that remarkable period, identify its defining characteristics, and provide an answer to some questions that are often asked nowadays: What happened to the cultural movements of the sixties? What did they achieve, and what, if any, is their legacy?
expansion of consciousness
The era of the sixties was dominated by an expansion of consciousness in two directions. One movement, in reaction to the increasing materialism and secularism of Western society, embraced a new kind of spirituality akin to the mystical traditions of the East. This involved an expansion of consciousness toward experiences involving nonordinary modes of awareness, which are traditionally achieved through meditation but may also occur in various other contexts, and which psychologists at the time began to call "transpersonal." Psychedelic drugs played a significant role in that movement, as did the human potential movement's promotion of expanded sensory awareness, expressed in its exhortation, "Get out of your head and into your senses!"
The first expansion of consciousness, then, was a movement beyond materialism and toward a new spirituality, beyond ordinary reality via meditative and psychedelic experiences, and beyond rationality through expanded sensory awareness. The combined effect was a continual sense of magic, awe, and wonder that for many of us will forever be associated with the sixties.
questioning of authority
The other movement was an expansion of social consciousness, triggered by a radical questioning of authority. This happened independently in several areas. While the American civil rights movement demanded that Black citizens be included in the political process, the free speech movement at Berkeley and student movements at other universities throughout the United States and Europe demanded the same for students.
In Europe, these movements culminated in the memorable revolt of French university students that is still known simply as "May '68." During that time, all research and teaching activities came to a complete halt at most French universities when the students, led by Daniel Cohn-Bendit, extended their critique to society as a whole and sought the solidarity of the French labor movement to change the entire social order. For three weeks, the administrations of Paris and other French cities, public transport, and businesses of every kind were paralyzed by a general strike. In Paris, people spent most of their time discussing politics in the streets, while the students held strategic discussions at the Sorbonne and other universities. In addition, they occupied the Odéon, the spacious theater of the Comédie Française, and transformed it into a twenty-four-hour "people's parliament," where they discussed their stimulating, albeit highly idealistic, visions of a future social order.
1968 was also the year of the celebrated "Prague Spring," during which Czech citizens, led by Alexander Dubcek, questioned the authority of the Soviet regime, which alarmed the Soviet Communist party to such an extent that, a few months later, it crushed the democratization processes initiated in Prague in its brutal invasion of Czechoslovakia.
In the United States, opposition to the Vietnam war became a political rallying point for the student movement and the counterculture. It sparked a huge anti-war movement, which exerted a major influence on the American political scene and led to many memorable events, including the decision by President Johnson not to seek reelection, the turbulent 1968 Democratic Convention in Chicago, the Watergate scandal, and the resignation of President Nixon.
a new sense of community
While the civil rights movement questioned the authority of white society and the student movements questioned the authority of their universities on political issues, the women's movement began to question patriarchal authority; humanistic psychologists undermined the authority of doctors and therapists; and the sexual revolution, triggered by the availability of birth control pills, broke down the puritan attitudes toward sexuality that were typical of American culture.
The radical questioning of authority and the expansion of social and transpersonal consciousness gave rise to a whole new culture - a "counterculture" - that defined itself in opposition to the dominant "straight" culture by embracing a different set of values. The members of this alternative culture, who were called "hippies" by outsiders but rarely used that term themselves, were held together by a strong sense of community. To distinguish ourselves from the crew cuts and polyester suits of that era's business executives, we wore long hair, colorful and individualistic clothes, flowers, beads, and other jewelry. Many of us were vegetarians who often baked our own bread, practiced yoga or some other form of meditation, and learned to work with our hands in various crafts.
Our subculture was immediately identifiable and tightly bound together. It had its own rituals, music, poetry, and literature; a common fascination with spirituality and the occult; and the shared vision of a peaceful and beautiful society. Rock music and psychedelic drugs were powerful bonds that strongly influenced the art and lifestyle of the hippie culture. In addition, the closeness, peacefulness, and trust of the hippie communities were expressed in casual communal nudity and freely shared sexuality. In our homes we would frequently burn incense and keep little altars with eclectic collections of statues of Indian gods and goddesses, meditating Buddhas, yarrow stalks or coins for consulting the I Ching, and various personal "sacred" objects.
Although different branches of the sixties movement arose independently and often remained distinct movements with little overlap for several years, they eventually became aware of one another, expressed mutual solidarity, and, during the 1970s, merged more or less into a single subculture. By that time, psychedelic drugs, rock music, and the hippie fashion had transcended national boundaries and had forged strong ties among the international counterculture. Multinational hippie tribes gathered in several countercultural centers - London, Amsterdam, San Francisco, Greenwich Village - as well as in more remote and exotic cities like Marrakech and Katmandu. These frequent cross-cultural exchanges gave rise to an "alternative global awareness" long before the onset of economic globalization.
the sixties' music
The zeitgeist of the sixties found expression in many art forms that often involved radical innovations, absorbed various facets of the counterculture, and strengthened the multiple relationships among the international alternative community.
Rock music was the strongest among these artistic bonds. The Beatles broke down the authority of studios and songwriters by writing their own music and lyrics, creating new musical genres, and setting up their own production company. While doing so, they incorporated many facets of the period's characteristic expansion of consciousness into their songs and lifestyles.
Bob Dylan expressed the spirit of the political protests in powerful poetry and music that became anthems of the sixties. The Rolling Stones represented the counterculture's irreverence, exuberance, and sexual energy, while San Francisco's "acid rock" scene gave expression to its psychedelic experiences.
At the same time, the "free jazz" of John Coltrane, Ornette Coleman, Sun Ra, Archie Shepp, and others shattered conventional forms of jazz improvisation and gave expression to spirituality, radical political poetry, street theater, and other elements of the counterculture. Like the jazz musicians, classical composers, such as Karlheinz Stockhausen in Germany and John Cage in the United States, broke down conventional musical forms and incorporated much of the sixties' spontaneity and expanded awareness into their music.
The fascination of the hippies with Indian religious philosophies, art, and culture led to a great popularity of Indian music. Most record collections in those days contained albums of Ravi Shankar, Ali Akbar Khan, and other masters of classical Indian music along with rock and folk music, jazz and blues.
The rock and drug culture of the sixties found its visual expressions in the psychedelic posters of the era's legendary rock concerts, especially in San Francisco, and in album covers of ever increasing sophistication, which became lasting icons of the sixties' subculture. Many rock concerts also featured "light shows" - a novel form of psychedelic art in which images of multicolored, pulsating, and ever changing shapes were projected onto walls and ceilings. Together with the loud rock music, these visual images created highly effective simulations of psychedelic experiences.
new literary forms
The main expressions of sixties' poetry were in the lyrics of rock and folk music. In addition, the "beat poetry" of Allen Ginsberg, Lawrence Ferlinghetti, Gary Snyder, and others, which had originated a decade earlier and shared many characteristics with the sixties' art forms, remained popular in the counterculture.
One of the major new literary forms was the "magical realism" of Latin American literature. In their short stories and novels, writers like Jorges Luis Borges and Gabriel García Márquez blended descriptions of realistic scenes with fantastic and dreamlike elements, metaphysical allegories, and mythical images. This was a perfect genre for the counterculture's fascination with altered states of consciousness and pervasive sense of magic.
In addition to the Latin American magical realism, science fiction, especially the complex series of Dune novels by Frank Herbert, exerted great fascination on the sixties' youth, as did the fantasy writings of J. R. R. Tolkien and Kurt Vonnegut. Many of us also turned to literary works of the past, such as the romantic novels of Hermann Hesse, in which we saw reflections of our own experiences.
Of equal, if not greater, popularity were the semi-fictional shamanistic writings of Carlos Castaneda, which satisfied the hippies' yearning for spirituality and "separate realities" mediated by psychedelic drugs. In addition, the dramatic encounters between Carlos and the Yaqui sorcerer Don Juan symbolized in a powerful way the clashes between the rational approach of modern industrial societies and the wisdom of traditional cultures.
film and the performing arts
In the sixties, the performing arts experienced radical innovations that broke every imaginable tradition of theater and dance. In fact, in companies like the Living Theater, the Judson Dance Theater, and the San Francisco Mime Troupe, theater and dance were often fused and combined with other forms of art. The performances involved trained actors and dancers as well as visual artists, musicians, poets, filmmakers, and even members of the audience.
Men and women often enjoyed equal status; nudity was frequent. Performances, often with strong political content, took place not only in theaters but also in museums, churches, parks, and in the streets. All these elements combined to create the dramatic expansion of experience and strong sense of community that was typical of the counterculture.
Film, too, was an important medium for expressing the zeitgeist of the sixties. Like the performing artists, the sixties' filmmakers, beginning with the pioneers of the French New Wave cinema, broke with the traditional techniques of their art, introducing multi-media approaches, often abandoning narratives altogether, and using their films to give a powerful voice to social critique.
With their innovative styles, these filmmakers expressed many key characteristics of the counterculture. For example, we can find the sixties' irreverence and political protest in the films of Godard; the questioning of materialism and a pervasive sense of alienation in Antonioni; questioning of the social order and transcendence of ordinary reality in Fellini; the exposure of class hypocrisy in Buñuel; social critique and utopian visions in Kubrik; the breaking down of sexual and gender stereotypes in Warhol; and the portrayal of altered states of consciousness in the works of experimental filmmakers like Kenneth Anger and John Whitney. In addition, the films of these directors are characterized by a strong sense of magical realism.
the legacy of the sixties
Many of the cultural expressions that were radical and subversive in the sixties have been accepted by broad segments of mainstream culture during the subsequent three decades. Examples would be the long hair and sixties fashion, the practice of Eastern forms of meditation and spirituality, recreational use of marijuana, increased sexual freedom, rejection of sexual and gender stereotypes, and the use of rock (and more recently rap) music to express alternative cultural values. All of these were once expressions of the counterculture that were ridiculed, suppressed, and even persecuted by the dominant mainstream society.
Beyond these contemporary expressions of values and esthetics that were shared by the sixties' counterculture, the most important and enduring legacy of that era has been the creation and subsequent flourishing of a global alternative culture that shares a set of core values. Although many of these values - e.g. environmentalism, feminism, gay rights, global justice - were shaped by cultural movements in the seventies, eighties, and nineties, their essential core was first expressed by the sixties' counterculture. In addition, many of today's senior progressive political activists, writers, and community leaders trace the roots of their original inspiration back to the sixties.
Green politics
In the sixties we questioned the dominant society and lived according to different values, but we did not formulate our critique in a coherent, systematic way. We did have concrete criticisms on single issues, such as the Vietnam war, but we did not develop any comprehensive alternative system of values and ideas. Our critique was based on intuitive feeling; we lived and embodied our protest rather than verbalizing and systematizing it.
The seventies brought consolidation of our views. As the magic of the sixties gradually faded, the initial excitement gave way to a period of focusing, digesting, and integrating. Two new cultural movements, the ecology movement and the feminist movement, emerged during the seventies and together provided the much-needed broad framework for our critique and alternative ideas.
The European student movement, which was largely Marxist oriented, was not able to turn its idealistic visions into realities during the sixties. But it kept its social concerns alive during the subsequent decade, while many of its members went through profound personal transformations. Influenced by the two major political themes of the seventies, feminism and ecology, these members of the "new left" broadened their horizons without losing their social consciousness. At the end of the decade, many of them became the leaders of transformed socialist parties. In Germany, these "young socialists" formed coalitions with ecologists, feminists, and peace activists, out of which emerged the Green Party - a new political party whose members confidently declared: "We are neither left nor right; we are in front."
During the 1980s and 1990s, the Green movement became a permanent feature of the European political landscape, and Greens now hold seats in numerous national and regional parliaments around the world. They are the political embodiment of the core values of the sixties.
the end of the Cold War
During the 1970s and 1980s, the American anti-war movement expanded into the anti-nuclear and peace movements, in solidarity with corresponding movements in Europe, especially those in the UK and West Germany. This, in turn, sparked a powerful peace movement in East Germany, led by the Protestant churches, which maintained regular contacts with the West German peace movement, and in particular with Petra Kelly, the charismatic leader of the German Greens.
When Mikhail Gorbachev came to power in the Soviet Union in 1985, he was well aware of the strength of the Western peace movement and accepted our argument that a nuclear war cannot be won and should never be fought. This realization played an important part in Gorbachev's "new thinking" and his restructuring (perestroika) of the Soviet regime, which would lead, eventually, to the fall of the Berlin Wall, the Velvet Revolution in Czechoslovakia, and the end of Soviet Communism.
All social and political systems are highly nonlinear and do not lend themselves to being analyzed in terms of linear chains of cause and effect. Nevertheless, careful study of our recent history shows that the key ingredient in creating the climate that led to the end of the Cold War was not the hard-line strategy of the Reagan administration, as the conservative mythology would have it, but the international peace movement. This movement clearly had its political and cultural roots in the student movements and counterculture of the sixties.
the information technology revolution
The last decade of the twentieth century brought a global phenomenon that took most cultural observers by surprise. A new world emerged, shaped by new technologies, new social structures, a new economy, and a new culture. "Globalization" became the term used to summarize the extraordinary changes and the seemingly irresistible momentum that were now felt by millions of people.
A common characteristic of the multiple aspects of globalization is a global information and communications network based on revolutionary new technologies. The information technology revolution is the result of a complex dynamic of technological and human interactions, which produced synergistic effects in three major areas of electronics - computers, microelectronics, and telecommunications. The key innovations that created the radically new electronic environment of the 1990s all took place 20 years earlier, during the 1970s.
It may be surprising to many that, like so many other recent cultural movements, the information technology revolution has important roots in the sixties' counterculture. It was triggered by a dramatic technological development - a shift from data storage and processing in large, isolated machines to the interactive use of microcomputers and the sharing of computer power in electronic networks. This shift was spearheaded by young technology enthusiasts who embraced many aspects of the counterculture, which was still very much alive at that time.
The first commercially successful microcomputer was built in 1976 by two college dropouts, Steve Wosniak and Steve Jobs, in their now legendary garage in Silicon Valley. These young innovators and others like them brought the irreverent attitudes, freewheeling lifestyles, and strong sense of community they had adopted in the counterculture to their working environments. In doing so, they created the relatively informal, open, decentralized, and cooperative working styles that became characteristic of the new information technologies.
global capitalism
However, the ideals of the young technology pioneers of the seventies were not reflected in the new global economy that emerged from the information technology revolution 20 years later. On the contrary, what emerged was a new materialism, excessive corporate greed, and a dramatic rise of unethical behavior among our corporate and political leaders. These harmful and destructive attitudes are direct consequences of a new form of global capitalism, structured largely around electronic networks of financial and informational flows. The so-called "global market" is a network of machines programmed according to the fundamental principle that money-making should take precedence over human rights, democracy, environmental protection, or any other value.
Since the new economy is organized according to this quintessential capitalist principle, it is not surprising that it has produced a multitude of interconnected harmful consequences that are in sharp contradiction to the ideals of the global Green movement: rising social inequality and social exclusion, a breakdown of democracy, more rapid and extensive deterioration of the natural environment, and increasing poverty and alienation. The new global capitalism has threatened and destroyed local communities around the world; and with the pursuit of an ill-conceived biotechnology, it has invaded the sanctity of life by attempting to turn diversity into monoculture, ecology into engineering, and life itself into a commodity.
It has become increasingly clear that global capitalism in its present form is unsustainable and needs to be fundamentally redesigned. Indeed, scholars, community leaders, and grassroots activists around the world are now raising their voices, demanding that we must "change the game" and suggesting concrete ways of doing so.
the global civil society
At the turn of this century, an impressive global coalition of nongovernmental organizations (NGOs), many of them led by men and women with deep personal roots in the sixties, formed around the core values of human dignity and ecological sustainability. In 1999, hundreds of these grassroots organizations interlinked electronically for several months to prepare for joint protest actions at the meeting of the World Trade Organization (WTO) in Seattle. The "Seattle Coalition," as it is now called, was extremely successful in derailing the WTO meeting and in making its views known to the world. Its concerted actions have permanently changed the political climate around the issue of economic globalization.
Since that time, the Seattle Coalition, or "global justice movement," has not only organized further protests but has also held several World Social Forum meetings in Porto Alegre, Brazil. At the second of these meetings, the NGOs proposed a whole set of alternative trade policies, including concrete and radical proposals for restructuring global financial institutions, which would profoundly change the nature of globalization.
The global justice movement exemplifies a new kind of political movement that is typical of our Information Age. Because of their skillful use of the Internet, the NGOs in the coalition are able to network with each other, share information, and mobilize their members with unprecedented speed. As a result, the new global NGOs have emerged as effective political actors who are independent of traditional national or international institutions. They constitute a new kind of global civil society.
This new form of alternative global community, sharing core values and making extensive use of electronic networks in addition to frequent human contacts, is one of the most important legacies of the sixties. If it succeeds in reshaping economic globalization so as to make it compatible with the values of human dignity and ecological sustainability, the dreams of the "sixties revolution" will have been realized:
Imagine no possessions, I wonder if you can, no need for greed or hunger, a brotherhood of man. Imagine all the people sharing all the world...You may say I'm a dreamer, but I'm not the only one.I hope some day you'll join us and the world will live as one.
Follow the link at the bottom of the page for "Remnant of Paradise"
40th Anniversary of the Summer of Love - Our View
In Memory of our friends Allen Cohen & Chester 'Chet' Helms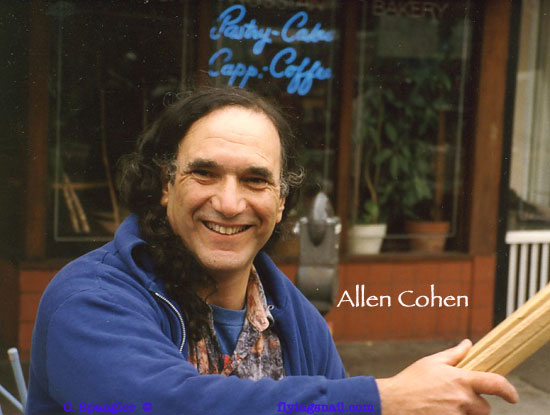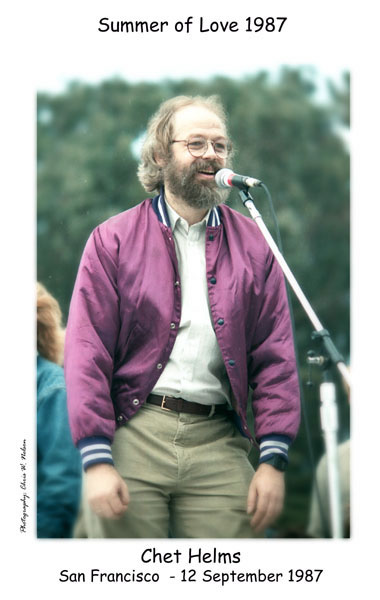 Photo: Chris Nelson
Safety and Happiness
Intelligence gathered by this and other governments leaves no doubt that the Iraq regime continues to possess and conceal some of the most lethal weapons ever devised. George Bush - March 18, 2003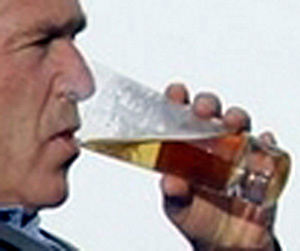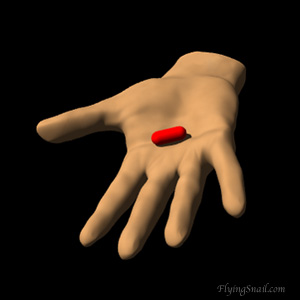 I quit drinking in 1986 and haven't had a drop since then. - George W. Bush
YOU BE THE JUDGE --- Full Photo --- Bush sick at G8 summit
When in the course of human events, it becomes necessary for one people to dissolve the political bands which have connected them with another, and to assume the Powers of the earth, the separate and equal station to which the Laws of Nature and of Nature's God entitle them, a decent respect to the opinions of mankind requires that they should declare the causes which impel them to the separation.
We hold these truths to be self-evident, that all men are created equal, that they are endowed by their Creator with certain unalienable rights, that among these are Life, Liberty, and the pursuit of Happiness. That to secure these rights, Governments are instituted among Men, deriving their just powers from the consent of the governed. That whenever any Form of Government becomes destructive of these ends, it is the Right of the People to alter or to abolish it, and to institute new Government, laying its foundation on such principles and organizing its powers in such form, as to them shall seem most likely to effect their Safety and Happiness. Prudence, indeed, will dictate that Governments long established should not be changed for light and transient causes; and accordingly all experience hath shown, that mankind are more disposed to suffer, while evils are sufferable, than to right themselves by abolishing the forms to which they are accustomed. But when a long train of abuses and usurpations, pursuing invariably the same Object evinces a design to reduce them under absolute Despotism, it is their right, it is their duty, to throw off such Government, and to provide new Guards for their future security. - Declaration of Independence, 1776
Each time a person stands up for an ideal, or acts to improve the lot of others, they send forth a ripple of hope, and crossing each other, from a million different centers of energy and daring, those ripples build a current, that can sweep down, the mightiest walls of oppression and resistance. - Robert Francis Kennedy
Throughout America's adventure in free government, our basic purposes have been to keep the peace; to foster progress in human achievement, and to enhance liberty, dignity and integrity among people and among nations. To strive for less would be unworthy of a free and religious people. Any failure traceable to arrogance, or our lack of comprehension or readiness to sacrifice would inflict upon us grievous hurt both at home and abroad. - President Dwight D. Eisenhower, The Military-Industrial [Corporate Media] Complex
The kids dance and shake their bones - while the politicians are throwing stones - it's too clear we're on our own - singing ashes ashes all fall down - Grateful Dead
Rapture Is Not An Exit Strategy - Dahbud Mensch
Lake County Blues Allstars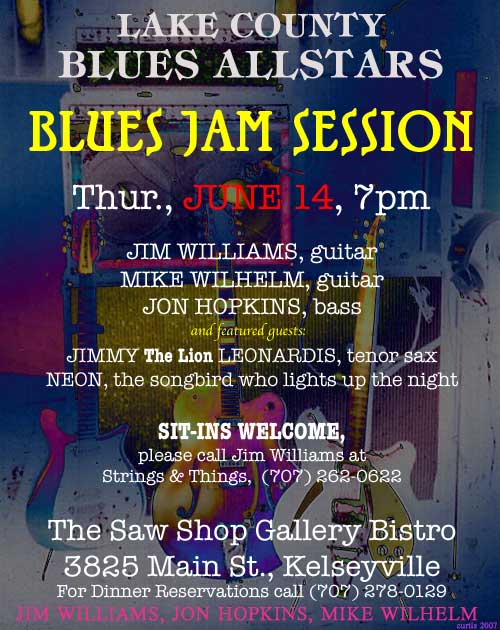 Brokeback Hill
Mike Rogers has outed so many closeted gay politicos, he's starting to make Capitol Hill look like Brokeback Mountain.
By KEVIN SITES
WASHINGTON - Members of the 110th Congress consider yourselves warned: Mike Rogers is making his list.
Rogers is a muckraking gay blogger who uses his insider's knowledge of Washington politics and broad blanket of contacts to "out" gay politicos — but only, he says, if they are undermining gay rights. Critics call his tactics divisive and politically motivated.
Rogers, a longtime gay activist, started blogactive.com in 2004, using it to yank out of the closet at least two dozen high-ranking political figures, including senators, congressmen and Bush administration officials.
He's outed so many closeted gay politicos, he's starting to make Capitol Hill look like Brokeback Mountain. All of them, he says, use their positions to actively oppose the equal rights of gay citizens while at the same time, secretly live a gay life.
If you are a gay politico with something to hide, the left hand column of Roger's Web site is exactly where you don't want to see your name. He calls it "the list."
Former Rep. Mark Foley is on the list. Rogers wrote about him in March 2005, almost two years before the scandal that forced him to resign. "I reported on him hitting on younger men, said he was a danger to the community," he says.
Evidence emerged later that the conservative Florida Republican was sending sexually explicit emails to former young male congressional pages. Two claimed to have also had sex with Foley after they had left their jobs as pages.
"For me," Rogers says, "what it's really about is if congressman X thinks that gay people shouldn't have equal rights but goes home and is having sex with men, and not disclosing that, then we have a problem."
Rogers also blogged about Dan Gurley, the former national field director of the Republican National Committee — and a rising G.O.P. star.
Rogers says he targeted Gurley because of a divisive RNC flyer with a photo showing one man on bended knee, proposing to another — an attempt to use gay marriage as a wedge issue in conservative states.
Rogers says the flyers sowed hate — and Gurley, a gay man, approved it. Gurley denies he was responsible for the flyer or its distribution.
"I was aware of the flyer and I raised objections to it," he says. "I actually pointed it out to several individuals, [saying] that I thought it crossed a line, that I was uncomfortable with it."
But Rogers kept the heat on Gurley, linking to a profile Gurley kept on gay.com. "He was using the Internet to seek multiple partners for unprotected sex," says Rogers.

Gurley says he had been in line for a job with the Bush Administration, but after Roger's posting, he was told to look elsewhere.
"Who did you blame," I ask him, "Rogers or the administration?"
"I think there is probably blame to go around, including myself," he says.
Gurley says the episode shook him up to the point of re-examining his beliefs, but in the end, he says he's still a Republican.
"For me what it's really about is if congressman X thinks that gay people shouldn't have equal rights but goes home and is having sex with men, and not disclosing that, then we have a problem." -- Mike Rogers
People have called Rogers a gay terrorist, but he says, "The only people who say things like that are people who have a vested interest in protecting the closet."
"I feel more sad for [the people I out] than anger," Rogers says. "... That they are in this position, that they are self-loathing, willing to wake up everyday and go to work against the very community they are a member of is quite shocking."
Many gay organizations are troubled by outing but stop short of condemning it. The Gay and Lesbian Alliance Against Defamation "doesn't encourage outing, period," says GLAAD's Rashad Robinson. "But there is an argument that can be made — and many make it — for holding closeted political figures who attack and exploit gay people and our families for political gain accountable for their actions."
However, the Log Cabin Republicans, a gay Republican group, disagree. "Log Cabin is strongly against outing," says its president, Patrick Sammon. "It is unproductive and motivated by vengeance. It does nothing to further the cause of equality for gay and lesbian Americans."
In front of the Capitol building, Rogers says, "I think there need to be folks like me standing out here, pointing their fingers and saying, 'Clean up your act.'"
He adds that members of the 110th Congress should keep an eye out for his list.
-Producer: Jamie Rubin
-Video Editor: Tommy Morquecho
Source: http://potw.news.yahoo.com/s/potw/51/brokeback-hill
Seeing Republican support for Liar A.G. Alberto G., it is fair to ask: "Are Republicans Bad?"
http://www.flyingsnail.com/Dahbud/rpubsbad.html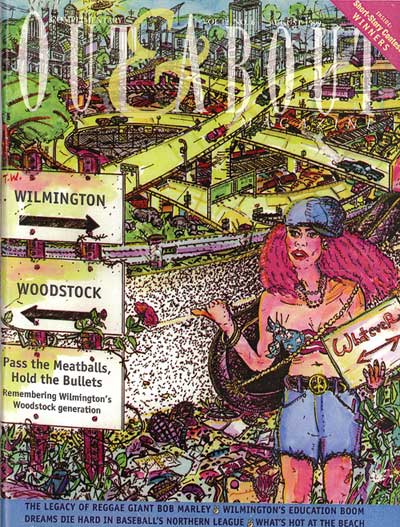 Even Steven's Boptime


Saturday Morning June 16 -- 6-10am East -- 3-7am Pacific
SUMMER OF LOVE SHOW With Special Guests
Listen at: http://www.wvud.org/listen_online.htm
AT&T on the lookout for Web piracy
Posted by Greg Sandoval
Hollywood studios have enlisted one of the nation's largest Internet Service Providers to help fight illegal file sharing, according to a report in the Los Angeles Times.
AT&T and the film industry will develop anti-piracy technology that identifies those who download unauthorized copies of films and TV shows, the paper reported Thursday.
TorrentSpy ruling a 'weapon of mass discovery'
http://news.com.com/TorrentSpy+ruling+a+weapon+of+mass+discovery/2100-1030_3-6190900.html
Privacy groups worry that the behemoth phone company could emerge as a powerful Internet gatekeeper.
"AT&T is going to act like the copyright police, and that is going to make customers angry," said Gigi Sohn, president of Public Knowledge, a digital rights advocacy group, according to the Times.
San Antonio-based AT&T began working last week with studios and record companies to develop anti-piracy technology that will target the most frequent offenders, the paper reported.
http://news.com.com/8301-10784_3-9729871-7.html
E.F.F. AT&T- NSA FAQ
Electronic Frontier Foundation
ATT-NSA FAQ
* What is EFF's Lawsuit Against AT&T About?
* What is the Lawsuit Seeking?
* If the NSA Did The Illegal Wiretapping And Data-Mining, Why Are You Suing AT&T?
* Why has EFF brought a class action?
* Is the fight against warrantless spying on ordinary Americans a partisan issue?
* What is the NSA Domestic Spying Program?
* What is the National Security Agency?
* Is Secretly Wiretapping U.S. Citizens Without Legal Process Prohibited by the Foreign Intelligence Surveillance Act?
* What is the U.S. Foreign Intelligence Surveillance Court (FISC)?
* What Standard Must Be Met Under the Domestic Spying Program?
* Does the domestic spying program produce better results than FISA?
* Who Decides Whether the "Reasonable Basis" Test is Met to Conduct Domestic Spying?
* What's AT&T's Role in the Program?
* Is the Domestic Spying Program Larger than Described?
* Are Ordinary American's Communications Exposed by AT&T Collaboration?
* Who exactly is the case against?
* Why is the Case Against Both AT&Ts?
* If the lawsuit succeeds will the government still be able to surveil terrorists?
* What is Daytona?
* What is Hawkeye?
* What is Aurora?
* How Many Calls Go Through AT&T?
* How Many Customers Did AT&T Have?
* How Big is the New AT&T Inc.?
* Why Are the First and Fourth Amendments at Issue for AT&T?
* What Can I do To Help?
http://www.eff.org/legal/cases/att/faq.php
---- Posted by Dahbud Mensch, 15 June 2007
http://www.flyingsnail.com/Dahbud/index.html
modified by ~@~ 200706.15 18:25 EDT reference email dated 199907.02 (-;
Satirist draws from life for new Bush cartoon