#3 TELL-A-VISION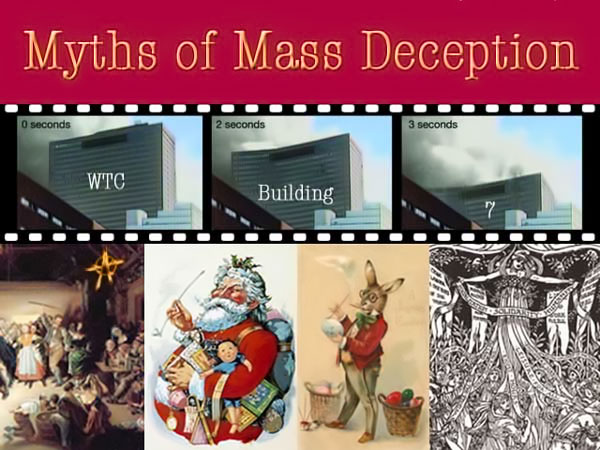 A Day in the Life: 5/30/8 - CLICK A - B - C - D - E - by Keith Lampe
ASIFA-SF NEWSLETTER
Association International du Film d'Animation
(International Animated Film Association)
June 2008 by Karl Cohen


Local News - June 2008
MICHAEL JANTZE FROM SAN ANSELMO HAS 2 REALLY NICE SHORTS ON YOU TUBE His Mr. Lux Is At Your Service is a really nice 5-minute long retro-'50s cartoon plus there is a fun safety tip called The Norm Short. It turns out he is from Normal, Illinois and is a graduate of Cal State Northridge. On the Jantze Studio website he writes, "After college, I freelanced in film for a few years, almost getting a couple of good jobs. Then I took a corporate job as an art director. The title sounded good, the job wasn't. Basically I was in charge of the copier. It was in those dark years I began creating comics for weekly newspapers and published Normal U.S.A. the continuation of my college strip... While waiting politely to get syndicated, I worked for three daily newspapers, PC World magazine and freelanced web design. When my comic strip was picked up for syndication, I got an offer to work as an Art Director of Special Effects at ILM. Great, huh? Two dream jobs and a brand new baby at the same time. You see that's how life works. Even when you're winning you're losing. That's the Mid-western creed." He has a strip at [Continue Reading]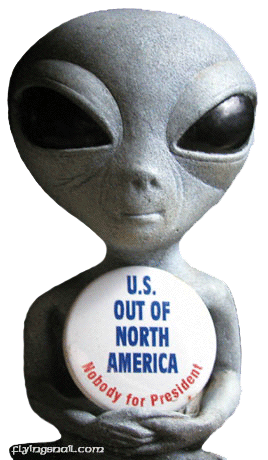 Nobody Has All the Answers!
NOBODY for PRESIDENT 2008
Overlooked News
Congress Votes to Outsource Presidency
Washington, DC -- March 29, 2008
Congress today announced that the office of President of the United States of America will be outsourced to India as of April 1, 2008. The move is being made in order to save the President's $500,000 yearly salary, and also a record $521 billion in deficit expenditures and related overhead that his office has incurred during the last 7 years. It is anticipated that $231 billion can be saved to the end of the President's term. 'We believe this is a wise financial move. The cost savings are huge,' stated Congressman Thomas Reynolds (R-WA). 'We cannot remain competitive on the world stage with the current level of cash outlay,' Reynolds noted.
Mr. Bush was informed by email this morning of his termination. Ms Rice was present to explain the email to him.
Gurvinder Singh, a tele-technician for Indus Teleservices, Mumbai, India will assume the office of President as of June 1, 2008. Mr. Singh was born in the United States while his Indian parents were vacationing at Niagara Falls, NY. Thus making him eligible for the position. He will receive a salary of $320 a month, but no health coverage or other benefits.
It is believed that Mr. Singh will be able to handle his job responsibilities without a support staff. Due to the time difference between the US and India , he will be working primarily at night. 'Working nights will allow me to keep my day job at the Dell Computer call center,' stated Mr. Singh in an exclusive interview. 'I am excited about this position. I always hoped I would be President of something.'
A Congressional spokesperson noted that while Mr. Singh may not be fully aware of all the issues involved in the office of President, this should not be a problem as President Bush has never had a clue either.
Mr. Singh will rely upon a script tree that will enable him to respond effectively to most topics of concern. Using these canned responses, he can address common concerns without having to understand the underlying issue at all. 'We know these scripting tools work,' stated the spokesperson. 'President Bush has used them successfully for years, with the result that some people actually thought he knew what he was talking about.'
Mr. Bush may have difficulties in securing a new position due to a lack of any successful work experience during his lifetime.
WalMart has expressed interest in him as a greeter position. This position was suggested due to Bush's extensive experience at shaking hands, as well as his vacant smile.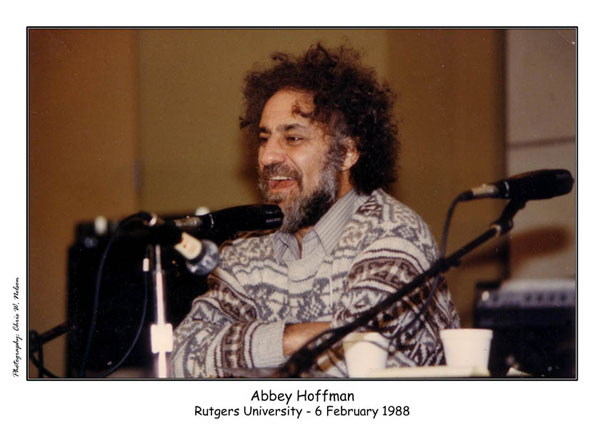 Photograph by Chris Nelson
The Parts Left Out of "Chicago 10"
by Paul Krassner
In 1967, Abbie Hoffman, his wife Anita and I took a work-vacation in Florida, renting a little house on stilts in Ramrod Key. We had planned to see The Professionals. "That's my favorite movie," Abbie said. "Burt Lancaster and Lee Marvin develop this tight bond while they're both fighting in the Mexican revolution, then they drift apart." But it was playing too far away, and a hurricane was brewing, so instead we saw the Dino Di Laurentiis version of The Bible. Driving home in the rain and wind, we debated the implications of Abraham being prepared to slay his son because God told him to. I dismissed this as blind obedience. Abbie praised it as revolutionary trust.
This was the week before Christmas. We had bought a small tree and spray-painted it with canned snow. Now, we were tripping on LSD as the hurricane reached full force. "Hey," Abbie yelled over the roar, "this is powerful fuckin' acid!" We watched Lyndon Johnson on a black-and-white TV set, although LBJ was purple-and-orange. His huge head was sculpted into Mount Rushmore. "I am not going to be so pudding-headed as to stop our half of the war," he was saying, and the heads of the other presidents were all snickering and covering their mouths with their hands so they wouldn't laugh out loud. This was the precise moment we acknowledged that we'd be going to the Democratic convention in August to protest the Vietnam war. I called Jerry Rubin in New York to arrange for a meeting when we returned. The conspiracy was beginning.
On the afternoon of December 31, several activist friends gathered at the Hoffmans' Lower East Side apartment, smoking Colombian marijuana and planning for Chicago. Our fantasy was to counter the convention of death with a festival of life. While the Democrats would present politicians giving speeches at the convention center, we would present rock bands playing in the park. There would be booths with information about drugs and alternatives to the draft.
We sought to utilize the media as an organizing tool, but we needed a name so that journalists could have a "who" for their "who-what-when-where-and-why" lead paragraph. An appropriate word to signify the radicalization of hippies. I came up with Yippie to describe a phenomenon that already existed, an organic coalition of psychedelic hippies and political activists. In the process of cross-fertilization at civil rights ralliles and antiwar demonstrations, we had come to share an awareness that there was a linear connection between putting kids in prison for smoking pot in this country and burning them to death with napalm on the other side of the planet. It was the ultimate extension of dehumanization.
And so we held a press conference. A reporter asked me, "What happens to the Yippies when the Vietnam war ends?" I replied, "We'll do what the March of Dimes did when a cure for polio was discovered; we'll just switch to birth defects." But our nefarious scheme worked. The headline in the Chicago Sun-Times read, "Yipes! The Yippies Are Coming!" What would later happen at the convention led to the infamous trial for conspiring to cross state lines to foment riot. As an unindicted co-conspirator, I felt like a disc jockey who hadn't been offered payola.
Flash ahead to 2005. I got a letter from Vanity Fair editor Graydon Carter, and then a call from Brett Morgen, director of The Kid Stays in the Picture. They were co-producing a documentary about the 1960s antiwar movement. It would have no narrator and no talking heads, only archival footage and animated re-enactments based on actual events and transcriptions of trial testimony. However, Allen Ginsberg floating in the while he meditates can be construed as cartoonic license.
Brett invited me to write four specific animated scenes:
1. "Birth of the Yippies": This would include the hurricane, the meeting and the press conference. Excerpt: [The house is shaking mightily on its stilts. ABBIE, ANITA and PAUL are looking out the window through wildly waving curtains as the house feels like it will be swept away. Books are falling off the shelf. Newspapers are swirling around the room.] ABBIE [screaming]: "This whole house is gonna blow straight out to Cuba! [lightning strikes] We're coming, Fidel! [sound of thunder] Sock it to us, God!"
2. "Got Permit?": We meet with Chicago deputy mayor David Stahl, attempting to get a permit for the revolution--that is, permits to sleep in the park, set up a sound system and march to the convention center. Excerpt: STAHL: "C'mon, tell me, what do you guys really plan to do in Chicago?" PAUL: "Did you ever see that movie, Wild in the Streets? [A thought balloon shows the image of a group of teenagers dumping LSD into the water supply.]" STAHL: "Wild in the Streets? We've seen Battle of Algiers. [A thought balloon shows the image of a guerrilla woman, fully covered except for her eyes, planting a bomb in a cafe.]" What would occur in Chicago that summer, then, was a clash between our mythology and their mythology.
(The Chicago Tribune later reported that Bob Pierson--a police provocateur disguised as a biker and acting as Jerry's bodyguard--was "in the group which lowered an American flag" in Grant Park, the incident which set off what The Walker Report: Rights in Conflct would offically label as "a police riot." Pierson wrote in Official Detective magazine, "I joined in the chants and taunts against the police and provoked them into hitting me with their clubs. They didn't know who I was, but they did know that I had called them names and struck them with one or more weapons.")
3. "Acid Testimony": I decide to take a tab of LSD at lunch before testifying--call me a sentimental fool--but why? Excerpt: PAUL: "To enhance the experience. No, actually, because I wanna throw up in court. I've learned that if I drop acid with a big meal, it always makes me vomit. That way, I don't have to memorize all those dates and places. And it'll be my theatrical statement on the injustice of the trial." Abbie was furious and stopped speaking to me. Ten months later, I mailed him a movie ad--The Professionals was playing in our neighborhood--resulting in a reconciliation.
4. "Women's Liberation": The purpose of this scene, taking place at the feminist protest outside the Miss America Pageant in Atlantic City, is summed up by former Yippie Robin Morgan. Excerpt: ROBIN: "And so we say goodbye to the male-dominated peace movement. Women will no longer serve as their second-class comrades. No more working hard behind the scenes while the male superstars do all the grandstanding and get all the credit and achieve all the notoriety. No more playing a critical role in building a movement but then being denied access to the policy-making process."
(The plan was to toss tangible items of male oppression--a bridal gown, a safety razor, a girdle, high-heeled shoes, panty-hose, Playboy magazine, a pink brassiere--and burn them in a "Freedom Crash Can," but an ordinance forbidding anything to be burned on the boardwalk was enforced. Nevertheless, a burning bra has become the symbol of women's liberation. Sometimes a metaphor can serve to reveal the truth more vividly than the actual facts.)
Although Brett "loved, loved, loved" the scenes I wrote, the backers objected to the use of LSD, fearful of diverting attention from the main focus of the film. I was disappointed, if only for the sake of countercultural history. The CIA originally envisioned employing LSD as a means of control; instead, for millions of young people, acid served as a vehicle to explore their own inner space, deprogramming themselves from mainstream culture and living their alternative. The CIA's scenario had backfired. Anyway, my suggestion--instead of referring to it as acid, Abbie could yell, "Hey, this is powerful fuckin' aspirin"--was rejected.
Thus, the hurricane segment of the "Birth of Yippie" scene, which was originally going to open the film, has been omitted, but of course it'll be on the DVD. Moreover, my implied "threat" in the "Got Permit?" scene that the Yippies would pour LSD into the reservoir, plus the entire "Acid Testimony" scene, are also out. And, unfortunately, the "Women's Liberation" scene isn't included because of time restraints.
I was supposed to do the voice for my own animated character, but Abbie's son, Andrew, had auditioned to do his father's voice, and though he sounds eerily like him, he couldn't act, so it was decided to have actors--including Hank Azaria, Mark Ruffalo and Liev Schreiber--do all the voices. What a reIief--I thought it was because I didn't sound enough like myself.
During an interview with Videofreex during the trial, Abbie said, "We don't wanna be martyrs. We wanna live to see the overthrow of the government. Be a great fuckin' movie." Brett's goal isn't quite as ambitious as overthrowing the government. When he called to tell me that his documentary had been selected to open the Sundance Film Festival, he mused, "Wouldn't it be great if Abbie's legacy turns out to be that he helped to end the war in Iraq?"
I hadn't seen any of the rough cuts and didn't know what to expect at the festival screening, but Brett got a standing ovation. Although he was born two months after the protests in Chicago, he had managed--with the aid of 180 hours of film, 50 hours of video, 500 hours of audio and 23,000 pages of trial transcripts--to reveal in this neodoc the horror and the humor, the rhetoric and the reality, of those events and their aftermath, in a style and rhythm calculated to resonate with--and inspire--contemporary youth.
Yippie organizer Jim Fouratt said it "excites the imagination." Nick Nolte, who does the voice of prosecutor Thomas Foran, asked defendant Tom Hayden for his reaction. "I loved it," he said. "I think that Brett authentically and brilliantly captured the experiences and the feelings of what we were going through," Hayden replied. Then, turning to Brett, he added, "So thank you for the next generation from our generation."
Structurally, the film alternates between the action in the streets and the progress of the trial, with the utterly shocking imagery of defendant Bobby Seale--the national chairman of the Black Panther Party, voiced by Jeffrey Wright--being bound, gagged and shackled to his courtroom chair for insisting on his constitutional right to represent himself after being turned down by the Elmer-Fudd-like Judge Julius Hoffman, voiced by Roy Scheider.
I would've liked to see Dick Gregory's fervent recitation of the preamble to the Declaration of Independence at an unbirthday party for LBJ, but I'm grateful for the inclusion of defendant David Dellinger saying "The power of the people is our permit" at the start of the march from the bandstand to the Amphitheater. And I would've liked to hear Phil Ochs' song, "I Ain't Marchin' Anymore," as the background music for that march, but I appreciate the use of Eminem's rap, "Mosh," as accompaniment instead.
In fact, Brett had wanted to call the film Mosh, but Chicago 10 encompasses the eight defendants plus attorneys William Kunstler and Leonard Weinglass. I was afraid people would think it was the ninth sequel to the musical Chicago. Whatever the title, athough Sundance may be a long way from Ramrod Key, the spirit of Yippie lingers on. The defendants were found guilty, but that verdict was overturned by an appeals court judge who, ironically, had been appointed by Lyndon Johnson.
There was another screening a couple of days later, not intended so much for festival-goers as for folks who live in Salt Lake City. I ate a chocolate candy loaded with psilocybin to enhance the experience, unaware that Brett planned to bring me onstage to speak to the audience and then join him in a Q. & A. session. I began with a joke I'd heard there: "A Mormon man decided to go hiking in the beautiful mountains of Utah, but first he stopped to buy some equipment at a Mom and Mom and Mom and Pop store."
One of the questions was, "What advice would you offer to young people today?" My mind was swirling like a multi-colored whirlpool. I assigned my subconscious to come up with an appropriate answer, while I stalled for a moment, leaning on the lectern. "My advice to young people" I repeated, "is, if you go to a restaurant and order a club sandwich, be sure to remove the toothpick before you take the first bite." When my subconscious came through, I said, "Always remember that the political system acts as a buffer between the status quo and the force of evolution."
(Example: In order to get Republican votes for the children's healthcare bill, Democrats agreed to fund $28-million to their abstinence-only program.)
In October 2007, Chicago 10 opened the Austin Film Festival. Brett was unable to attend, so I went there as his proxy. In the morning, I was interviewed on radio station KLBJ. Cartoonist Ethan Persoff (who has put up a website, The Realist Archive Project, posting four issues at a time) had moved to Austin ten years ago, and recalls:
"The metal band Nashville Pussy was being interviewed. The DJ said, 'Next up it's Nashville P--well, what can we say? It's a word we can't say on air that's a synonym for kitten. Welcome to KLBJ.' Right off the bat, a member of the band asks, 'KLBJ--Isn't El B.J. Spanish for blow job?' They must have had the delay button right in the radio booth, because you could hear someone slap something but miss, knocking over a coffee cup or bumping into a microphone. It all got on the air. The DJ cut to a station break too late. Actually, LBJ stands for Lyndon Johnson. KLBJ is owned and controlled by the Johnson family."
I decided to smoke a joint before I left my hotel for the screening that evening. However, I was in a non-smoking room, and there was a notice on the desk: "Should you choose to smoke in a non-smoking room, a $250 cleaning/deodorizing surcharge will be added to your room bill." So I toked it in the bathroom with the door closed, sitting on the tub and exhaling into the toilet. During the Q. & A. session, someone asked if we hadn't provoked the police. Others in the audience berated him.
"Wait," I said, "let him talk. It's a fair question." Focusing on the individual who asked it, I added, "Don't worry, I won't let anybody Taser you." (This was a reference to the incident in September at the University of Florida, where, during a Q. & A. with the speaker, Senator John Kerry, a student peppered him with questions about impeaching George Bush, why he didn't challenge the 2004 election results, and whether he and Bush were in the secret Skull and Bones society as undergraduates at Yale, but he refused repeated requests by other students to leave the microphone after his alloted time was up. University police tried to remove him from the auditorium, and when he resisted, they Tasered him.) "Yes," I answered, "the Chicago police were provoked--by police provocateurs...."
Another question dealt with the comparisons and contrasts between the Vietnam war and Iraq, and what was necessary to challenge the latter.
"Imagination," I replied. "Both wars were both based on lies and and fear-mongering. They both both resorted to euphemisms as a form of disinformation. In Southeast Asia, concentration camps were called strategic hamlets. In the so-called war on terror, torture is referred to as enhanced interrogation techniques....One of the differences is that there was a draft during the Vietnam war. That personalized it, sadly. People wore buttons that said, 'Not With My Body You Don't.' The Bush adminstration deliberately doesn't have a draft now because they know that whatever disconnect there is between the public and the horror that the government is conducting in their name, would dissolve. People would take to the streets in multitudes to demonstrate against the war. When Latinos marched through Los Angeles over the immigration issue, there were a million of them. What we need to do now is hire Mexican workers as guest protesters, so that they can do the job that Americans don't want to do...."
At one point during the Q. & A., I surrendered to an impulse. Pretending that my cellphone was vibrating, I took it out of my pocket and said hello, then told the audience, "It's Rudy Guliani's wife."
While Guliani was speaking before the National Rifle Association in September, his cellphone had rung. "Let's see now," he said to the audience. "This is my wife calling." He pressed the Talk button. "Hello, dear. I'm talking to the members of the NRA right now. Would you like to say hello?...I love you, and I'll give you a call as soon as I'm finished, okay?...Okay, have a safe trip. Bye-bye. Talk to you later, dear. I love you." It seemed like a totally contrived gimmick, a blatant attempt to humanize himself, sucking up to the Republican base by emphasizing family values in the face of two failed marriages and being hated by his own offspring.
The Wall Street Journal estimates that, prior to this staged stunt at the NRA, it could have happened "more than 40 times." Guliani explains that, since 9/11, he and his wife have made a habit of calling each other whenever they get on a plane in order to "reaffirm the fact that we love each other." He admits, "I've been married three times. I can't afford to lose another one. I'm sure you understand." When his cell-phone ploy occurred while speaking to a group of Cuban-Americans in Florida, he said, "I just wanted to see that she was doing okay," adding that his wife was learning Spanish.
Several years ago, I sent the following letter to Hillary Clinton: "I write a column for the weekly New York Press, and I have a question for you. I recall that when you were elected to the Senate, in the wake of the debacle in Florida that led to Bush being in the White House, you promised to do your best to get rid of the Electoral College system. Were you able to get anything going along those lines? If so, what transpired? And if not, what were the obstacles? I would very much appreciate hearing from you." I never received a reply. Clinton was able to fly into the senate on the wings of Rudy Guliani's prostate cancer. If they both were to win in the primaries for the presidential election in 2008, it would be karmic irony if Clinton then won the popular vote but the Electoral College went for Guliani.
In any event, Brett Morgen wanted Chicago 10 to open during this election year, and he was pleased that it was scheduled to open in theaters around the country in February 2008. In Austin, I noticed that another animated re-enactment scene was missing. Abbie Hoffman got arrested one morning for having the word FUCK printed on his forehead with lipstick, an idea borrowed from Lenny Bruce, who had once printed FUCK on his forehead with strips of wet paper towel from a courthouse bathroom, in order to discourage photographers from taking his picture. Abbie might have gotten away with it if only he hadn't tipped his hat to the police who were sitting in their car in front of the house where we were staying, waiting for us to start the day. They followed us to a restaurant, where they asked Abbie to take off his hat, and when he did, they told him he was under arrest.
"It's the duty of a revolutionist to finish breakfast," he replied, but the cops disagreed with his premise. They handcuffed him and proceeded to drag him out of the restaurant, forcing me to eat the rest of his breakfast.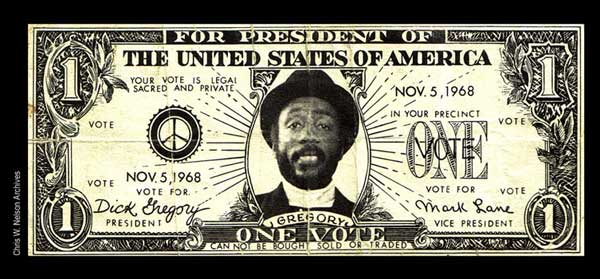 Photograph by Chris Nelson
Cru Cacao
David Normal sent a note about: "decadent raw vegan organic chocolates", [yum!]
Some old friends of mine, Dereme and Blazej, started a a raw, vegan, organic chocolate company in:
Cru Cacao, Chicago: http://www.crucacao.com/
Their chocolates are beautifully crafted, and, while I have not yet tried them, I am 100% certain they are fantastically delicious. They've also certainly done their homework on the science and philosophy of their chocolate (see the website)! - David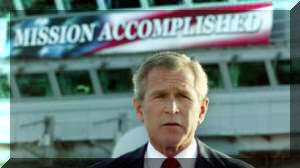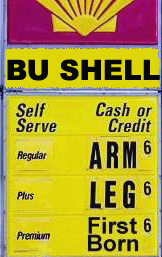 http://www.flyingsnail.com/Dahbud/dahgasprices.html
FACT: Bush Family and Friends Are RICH Oil People!
Considering Current Revealed Bush Administration Lies,
Is It Possible 9/11 WAS Actually An Inside Job
To Promote Domination of the Middle East and was



WTC-7 Related to Neocon Cheney's SECRET Energy Task Force Meetings ?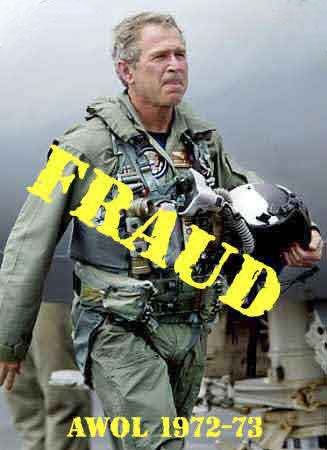 Mission Accomplished

Steve Bell
FEMA's Deadline to Close Trailer Parks
Leaves Many Hopeless
By Anna Boyd
12:53, June 2nd 2008
Nearly three years after the Hurricane Katrina made thousands of victims, leaving thousands others without houses, the Federal Emergency Management Agency succeeded to meet its deadline and close all six trailer parks by Sunday, but said it would still take a few more days to move everyone into apartments or motels.
The decision to close the parks came after an investigation of the Centers for Disease Control and Prevention between Dec. 21 and Jan. 23 found that formaldehyde fumes from hundreds of trailers and mobile homes were on average about five times what people are exposed to in most modern homes.
Formaldehyde is a common preservative and embalming fluid and a chemical used in the manufacture of the trailers. It can cause respiratory problems such as bronchitis and is known to cause cancer. In fact, formaldehyde has been classified as a carcinogen by the International Agency for Research on Cancer.
Following this investigation, the FEMA established May 31 (a day before the start of the hurricane season) as deadline for closing the parks. However, many people have shown concern about where they will live and how they will be able to pay their rents. The FEMA has been under fire for its decision to empty the parks before they have found permanent housing. Also, there are many people who cannot afford a place to stay given the high prices after Katrina stroke New Orleans in 2005.
While some of the people that have lived in the FEMA trailer parks will benefit of housing subsidies until March 2009, those of them who can't prove where they lived before Katrina destroyed their homes will benefit of the aid for another month only. After that, they're on their own.
"I'm under more stress now than in the hurricane. They don't even do me the courtesy of responding. It's just, 'When are you going to leave? When are you going to leave?' They don't seem to care where we end up," Ghulam Nasim, 79, a retired doctor who packed his things, but remained in his trailer said, according to the LA Times. And like him are many other residents who lack alternatives.
By Saturday, a day before the deadline, the former largest FEMA trailer park, Renaissance Village, had only 40 still occupied trailers out of the 575 that housed the Katrina victims until a few days ago.
http://www.efluxmedia.com/news_FEMAs_Deadline....
HURRICANE KATRINA in Depth
http://news.bbc.co.uk/1/hi/in_depth/americas/2005/hurricane_katrina/default.stm
Video shows Bush Katrina warning - Video showing President George W Bush being warned on the eve of Hurricane Katrina that New Orleans' flood defences could be overcome has emerged.
The footage, obtained by the Associated Press, also shows Mr Bush being told of the risk to evacuees in the Superdome.
Speaking by video link from his Texan holiday ranch on 28 August, Mr Bush tells federal disaster officials: "We are fully prepared to help."
http://news.bbc.co.uk/2/hi/americas/4765058.stm
Favorite Katrina Headline: BUSH BLOWS KATRINA
http://www.seattleweekly.com/2005-09-07/news/bush-blows-katrina.php

Steve Bell
George Bush received a PDB warning from Condi (Who's my husband?) Rice, at Crawford, Texas, on August 6th; a little over a month before 9/11, suggesting planes would be used to attack the United States.
This is the same PDB Rice was forced to recall during the 9/11 cOmmission meeting; so, the above is nothing new and somebody should go to jail for incompetence and failure to protect U.S. Citizens.

Image Source: http://images.abovetopsecret.com/camplogo.jpg
U.S. CONCENTRATION CAMPS
FEMA AND THE REX 84 PROGRAM
There are over 600 prison camps in the United States, all fully operational and ready to receive prisoners. They are all staffed and even surrounded by full-time guards, but they are all empty. These camps are to be operated by FEMA (Federal Emergency Management Agency) should Martial Law need to be implemented in the United States. [Continue Reading]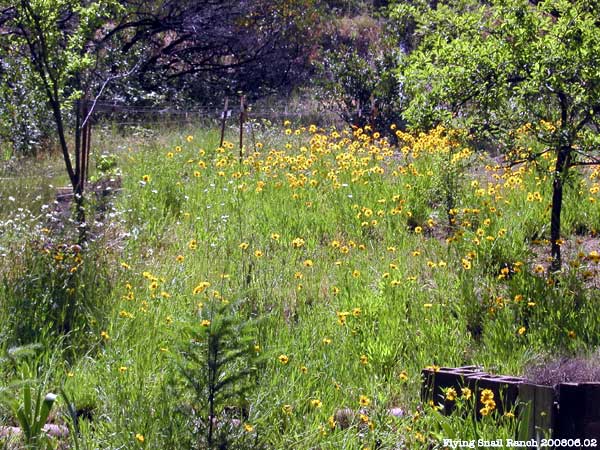 Where Have All the Bees Gone?
by ~@~
I received a phone call a few days ago from a friend (who also lives in the country) and when I answered he said to me, "How's your bees?"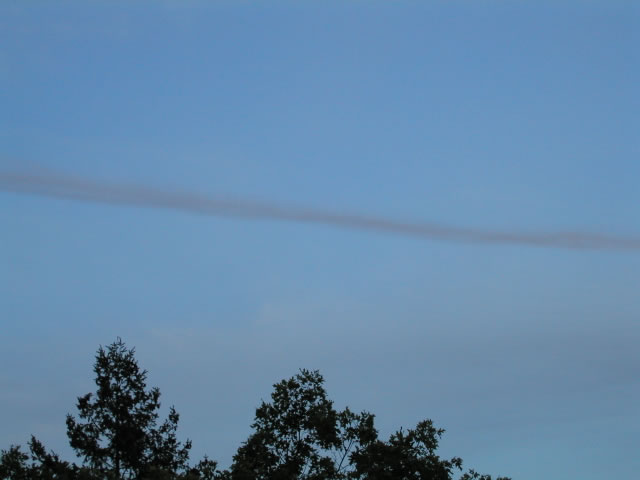 Puzzled, I asked what he was talking about and he said, "When was the last time you saw a bee?"; to which I replied, "I had not been looking," so he told me to check for bees, and get back to him.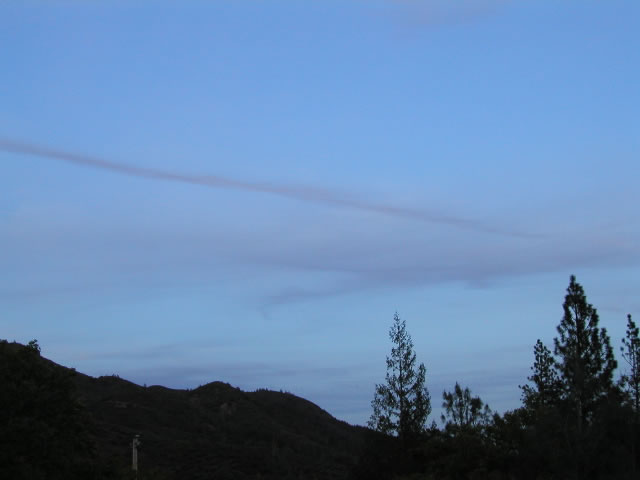 Presently, we have thousands of flowers blooming (early) and after two days of looking, and to my surprise, I have only seen two (2) Carpenter Bees and NO Hummingbirds.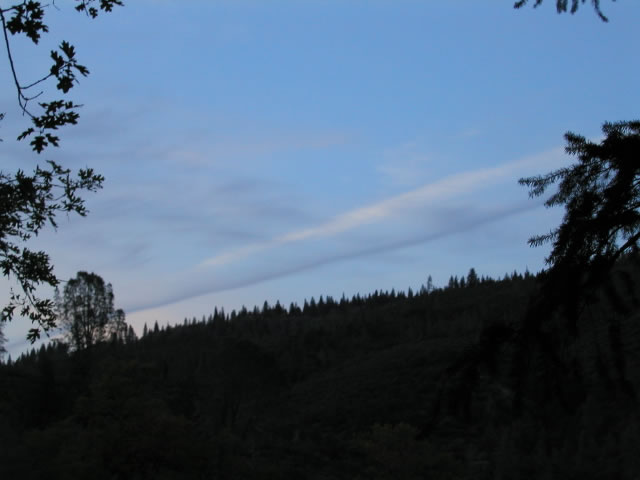 On or around the 30th of December, 2007, I created a page titled, "Our Local Global Warming, How Global Warming Is Currently Affecting Us" as a reminder 'things do not always appear as they should'; despite what the government says about global warming!
My tongue wart spillin' the beans



Steve Bell
Goddamned tonguewart!



Steve Bell
It says here that I ain't stupid!



Steve Bell
http://browse.guardian.co.uk/search?site=guardian&search=steve%20bell
Each time a person stands up for an ideal, or acts to improve the lot of others, they send forth a ripple of hope, and crossing each other, from a million different centers of energy and daring, those ripples build a current, that can sweep down, the mightiest walls of oppression and resistance. - Robert Francis Kennedy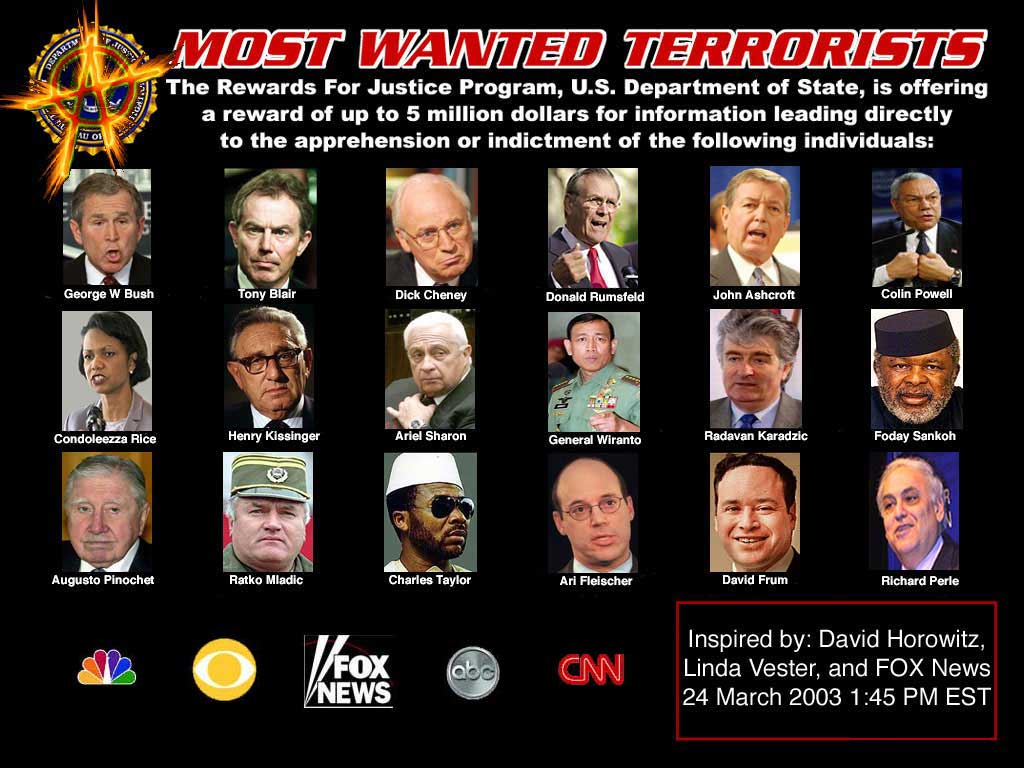 Click for Large Image of Baby Murderers
When contemplating war, beware of babies in incubators
by Tom Regan | csmonitor.com
September 06, 2002
More than 10 years later, I can still recall my brother Sean's face. It was bright red. Furious. Not one given to fits of temper, Sean was in an uproar. He was a father, and he had just heard that Iraqi soldiers had taken scores of babies out of incubators in Kuwait City and left them to die. The Iraqis had shipped the incubators back to Baghdad. A pacifist by nature, my brother was not in a peaceful mood that day. "We've got to go and get Saddam Hussein. Now," he said passionately.
I completely understood his feelings. Although I had no family of my own then, who could countenance such brutality? The news of the slaughter had come at a key moment in the deliberations about whether the US would invade Iraq. Those who watched the non-stop debates on TV saw that many of those who had previously wavered on the issue had been turned into warriors by this shocking incident.
Too bad it never happened. The babies in the incubator story is a classic example of how easy it is for the public and legislators to be mislead during moments of high tension. It's also a vivid example of how the media can be manipulated if we do not keep our guards up.
The invented story eventually broke apart and was exposed. (I first saw it reported in December of 1992 on CBC-TV's Fifth Estate – Canada's "60 Minutes" – in a program called "Selling the War." The show later won an international Emmy.) But it's been 10 years since it happened, and we again find ourselves facing dramatic decisions about war. It is instructive to look back at what happened, in order that we do not find ourselves deceived again, by either side in the issue.
Iraq invaded Kuwait in August of 1990. As the BBC reported: "The country's ruler, Sheik Jaber al-Ahmed al-Sabah, fled into exile in his armour plated Mercedes, across the desert to neighbouring Saudi Arabia."
The Kuwait government had to find a way to "sell the war" to the American public, who were interested, but not deeply involved. So under the auspices of a group called Citizen for a Free Kuwait, which was really the Kuwait government in exile (the group received almost $12 million from the Kuwaiti government, and only $17,000 from others, according to author John R. MacArthur) the American PR firm Hill & Knowlton was hired for $10.7 million to devise a campaign to win American support for the war. Craig Fuller, the firm's president and COO, had been then-President George Bush's chief of staff when the senior Bush has served as vice president under Ronald Reagan. The move made a lot of sense – after all, access to power is everything in Washington and the Hill & Knowlton people had lots of that.
It wasn't an easy sell. After all, Kuwait was hardly a "freedom-loving land." Only a few weeks before the invasion, Amnesty International accused the Kuwaiti government of jailing dozens of dissidents and torturing them without trial. In an effort to spruce up the Kuwait image, the company organized Kuwait Information Day on 20 college campuses, a national day of prayer for Kuwait, distributed thousands of "Free Kuwait" bumper stickers, and other similar traditional PR ventures. But none of it was working very well. American public support remained lukewarm the first two months.
According to MacArthur's book "Second Front," the first mention of babies being removed from incubators appeared in the Sept. 5 edition of the London Daily Telegraph. The paper ran a claim by the exiled Kuwait housing minister that, "babies in the premature unit of one of the hospitals had been removed from their incubators, so that these, too, could be carried off." Two days later, the LA Times carried a Reuter's story that quoted an American (first name only) who said, among other things, that babies were being taken from incubators, although she herself had not seen it happen.
From there it began to pick up steam, as one media unit after another started repeating the story without checking it. Sensing an opening, the Hill & Knowlton people jumped on the story.
The key moment occurred on October 10, when a young woman named Nayirah appeared in front of a congressional committee. She told the committee, "I saw the Iraqi soldiers come into the hospital with guns, and go into the room where 15 babies were in incubators. They took the babies out of the incubators, took the incubators and left the babies on the cold floor to die."
Hill & Knowlton immediately faxed details of her speech to newsrooms across the country, according to CBC's Fifth Estate's documentary. The effect was electric. The babies in incubator stories became a lead item in newspapers, and on radio and TV all over the US.
It is interesting that no one – not the congressmen in the hearing, or any journalist present – bothered to find out the identity of the young woman. She was the daughter of Kuwait's ambassador to the United States, and actually hadn't seen the "atrocities" she described take place. (When later confronted with the lack of evidence for her claims, the young woman said that she hadn't been in the hospital herself, but that a friend who had been there had told her about it.) Similar unsubstantiated stories appeared at the UN a few weeks later, where a team of "witnesses," coached by Hill&Knowlton, gave "testimony" (although no oath was ever taken) about atrocities in Iraq. It was later learned that the seven witnesses used false names and even identities in one case. In an unprecedented move, the US was allowed to present a video created by Hill & Knowlton to the entire security council.
But no journalist bothered to look into these witnesses' claims. As Susan B. Trento wrote in her book, "The Power House," an in-depth look at Hill & Knowlton, "The diplomats, the congressmen, and the senators wanted something to support their positions. The media wanted visual, interesting stories."
On November 29, 1990, the UN authorized use of "all means necessary" to eject Iraq from Kuwait. On January 12, 1991, Congress authorized the use of force.
The story was later discredited by organizations like Middle East Watch, Amnesty International, and various other groups and media organizations
As Trento comments in her book, whether or not Hill & Knowlton's efforts were effective, or even needed, is open to debate. The US government had already launched a huge campaign to convince the American people to support war against Iraq. But the PR campaign definitely made an impact.
It's a different media world today than the one of 1992. Back then, CNN and the regular broadcast channels, as well as newspapers, were reporting the news. Today, there are many more TV and cable news channels, as well as the Internet, all demanding to be fed 24x7. It would be, in fact, much easier for someone to get a fabricated story circulated even faster. And it would be just as easy for the Iraqis to do it in the Arab world, as it would be for those that oppose them to do it in the West.
In his excellent book on war reporting "The First Casualty (of War is the Truth)," British journalist Phillip Knightly shows how important it is for the media to remain vigilant. While war with Iraq may truly be inevitable, it serves us all well if we make sure the reasons we go are legitimate ones, and not ones cooked up by richly funded public relation firms.
http://www.csmonitor.com/2002/0906/p25s02-cogn.htm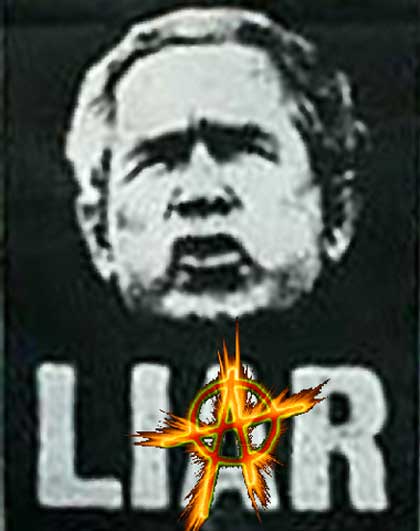 Bush 'falsely led US to Iraq war'
ABC Online, Australia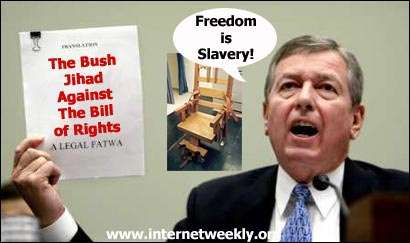 Rice Authorized Spying on Diplomats
Prior to Iraq Invasion
The Public Record, California
In early May of 1991, two months after the Gulf War ended, the Washington editors for 15 major American news organizations sent a letter of complaint to then-Secretary of Defense Dick Cheney. They charged that the Pentagon had exerted "virtually total control" over coverage of the war. The letter represented completion of a ritual for American media coverage of U.S. military actions: News outlets routinely engage in self-censorship and sometimes grouse -- especially after the fact -- that the government has imposed too many restrictions on the press.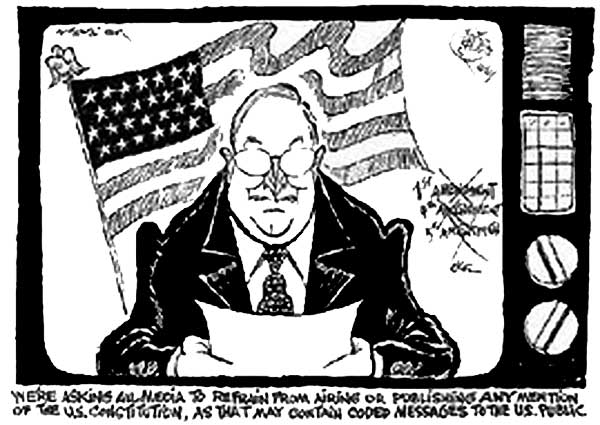 "For their part, the leaders of the private sector also have responsibilities to be honest and above board in all dealings, and truthful in reporting profits and losses. Most people who do business in America are indeed trustworthy and honest. … We must not allow the deeds of a few to tarnish our free enterprise system." - Vice President 'GFY' Dick Cheney, July 2003
"If what Halliburton did was legal in terms of their accounting principles, then why didn't they make full disclosure to the American public? Why did they hide it from the public? Where there is smoke, there's fire." - Larry Klayman, July 2003
Source - http://www.flyingsnail.com/Dahbud/rethinking911.html

Steve Bell
Did Neocons Premeditate Murder?
January 26, 1998

The Honorable William J. Clinton
President of the United States
Washington, DC

Dear Mr. President:

We are writing you because we are convinced that current American policy toward Iraq is not succeeding, and that we may soon face a threat in the Middle East more serious than any we have known since the end of the Cold War. In your upcoming State of the Union Address, you have an opportunity to chart a clear and determined course for meeting this threat. We urge you to seize that opportunity, and to enunciate a new strategy that would secure the interests of the U.S. and our friends and allies around the world. That strategy should aim, above all, at the removal of Saddam Hussein's regime from power. We stand ready to offer our full support in this difficult but necessary endeavor.

The policy of "containment" of Saddam Hussein has been steadily eroding over the past several months. As recent events have demonstrated, we can no longer depend on our partners in the Gulf War coalition to continue to uphold the sanctions or to punish Saddam when he blocks or evades UN inspections. Our ability to ensure that Saddam Hussein is not producing weapons of mass destruction, therefore, has substantially diminished. Even if full inspections were eventually to resume, which now seems highly unlikely, experience has shown that it is difficult if not impossible to monitor Iraq's chemical and biological weapons production. The lengthy period during which the inspectors will have been unable to enter many Iraqi facilities has made it even less likely that they will be able to uncover all of Saddam's secrets. As a result, in the not-too-distant future we will be unable to determine with any reasonable level of confidence whether Iraq does or does not possess such weapons.
Such uncertainty will, by itself, have a seriously destabilizing effect on the entire Middle East. It hardly needs to be added that if Saddam does acquire the capability to deliver weapons of mass destruction, as he is almost certain to do if we continue along the present course, the safety of American troops in the region, of our friends and allies like Israel and the moderate Arab states, and a significant portion of the world's supply of oil will all be put at hazard. As you have rightly declared, Mr. President, the security of the world in the first part of the 21st century will be determined largely by how we handle this threat.
Given the magnitude of the threat, the current policy, which depends for its success upon the steadfastness [another way of saying, "Staying the course"] of our coalition partners and upon the cooperation of Saddam Hussein, is dangerously inadequate. The only acceptable strategy is one that eliminates the possibility that Iraq will be able to use or threaten to use weapons of mass destruction [This was 1998 and the same excuse was used to for the ILLEGAL IRAQ war.] In the near term, this means a willingness to undertake military action as diplomacy is clearly failing. In the long term, it means removing Saddam Hussein and his regime from power. That now needs to become the aim of American foreign policy.
We urge you to articulate this aim, and to turn your Administration's attention to implementing a strategy for removing Saddam's regime from power. This will require a full complement of diplomatic, political and military efforts. Although we are fully aware of the dangers and difficulties in implementing this policy, we believe the dangers of failing to do so are far greater. We believe the U.S. has the authority under existing UN resolutions to take the necessary steps, including military steps, to protect our vital interests in the Gulf. In any case, American policy cannot continue to be crippled by a misguided insistence on unanimity in the UN Security Council.
We urge you to act decisively. If you act now to end the threat of weapons of mass destruction against the U.S. or its allies [1998], you will be acting in the most fundamental national security interests of the country. If we accept a course of weakness and drift, we put our interests and our future at risk.
Sincerely,
Elliott Abrams*, Richard L. Armitage*, William J. Bennett*, Jeffrey Bergner, John Bolton, Paula Dobriansky, Francis Fukuyama, Robert Kagan, Zalmay Khalilzad, William Kristol, Richard Perle, Peter W. Rodman, Donald Rumsfeld*, William Schneider, Jr., Vin Weber, Paul Wolfowitz, R. James Woolsey, Robert B. Zoellick" - SOURCE
* Elliott Abrams - Pardoned Crook
Elliott Abrams -- Pleaded guilty October 7, 1991, to two misdemeanor charges of withholding information from Congress about secret government efforts to support the Nicaraguan contra rebels during a ban on such aid. U.S. District Chief Judge Aubrey E. Robinson, Jr., sentenced Abrams November 15, 1991, to two years probation and 100 hours community service. Abrams was pardoned December 24, 1992.
http://www.fas.org/irp/offdocs/walsh/summpros.htm
* Richard L. Armitage - Traitor & Plame Leaker
A conspicuous exception was former deputy secretary of State Richard Armitage, whose office would only say, "We're not commenting." He was one of a handful of top officials who had access to the information. He is an old source and friend of Woodward's, and he fits Novak's description of his source as "not a partisan gunslinger." Woodward has indicated that he knows the identity of Novak's source, which further suggests his source and Novak's were one and the same.
http://msnbc.msn.com/id/10117465/site/newsweek/
* William J. Bennett - Congressional Racist
Bill Bennett Tells 1.25 Million Listeners,
Abort Every Black Baby to Stop Crime
109TH CONGRESS - H. RES. 473 - 1ST SESSION
Condemning the racist remarks of William Bennett.
IN THE HOUSE OF REPRESENTATIVES - SEPTEMBER 29, 2005
Mr. RUSH submitted the following resolution; which was referred to the Committee on the Judiciary
RESOLUTION
Condemning the racist remarks of William Bennett.
Whereas William J. Bennett hosts a radio program, "Morning in America"', which airs on approximately 115 radio stations with an estimated weekly audience of 1.25 million listeners;
Whereas on September 28th, 2005, Mr. Bennett said on his radio program, "But I do know that it's true that if you wanted to reduce crime, you could, if that were your sole purpose, you could abort every black baby in this country, and your crime rate would go down.''; and
Whereas Mr. Bennett's remarks are outrageous and blatantly racist: Now, therefore, be it Resolved, That the House of Representatives condemns the comments made by William Bennett on his radio program, "Morning in America'', as outrageous racism of the most bigoted and ignorant kind; and condemns all manifestations and expressions of racism and ethnic intolerance.
http://www.govtrack.us/congress/billtext.xpd?bill=hr109-473
* Donald Rumsfeld - Traitor & 9/11 Tool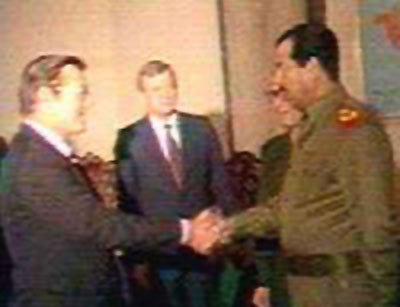 "Go massive ... Sweep it all up. Things related and not."
Sec. of Defense Donald Rumsfeld hours after 9/11 attack
http://www.cbsnews.com/stories/2002/09/04/september11/main520830.shtml
Criminal Act

If a president is willing to lie about the most basic governmental and political facts, civic debate becomes impossible, and the public becomes incapable of informed judgment. Because of the great weight that any president's words have with the public, the president of the United States must not be a liar. - Tony (I wonder what I was smoking when I said that) Blankley

Steve Bell
"I don't believe my role is to replace the verdict of a jury with my own." George W. Bush on why he signed death warrants for 152 inmates as governor of Texas.
The quote is from his own book, "A Charge To Keep." I think that's a debate-ender, isn't it?
Andrew Sullivan - The Daily Dish
http://andrewsullivan.theatlantic.com/the_daily_dish/2007/07/quote-for-the-5.html
The Scooter Libby verdict is inextricably linked to Iraq: his lies were an attempt to cover up the disingenuous case for war. - Sidney Blumenthal
http://commentisfree.guardian.co.uk/sidney_blumenthal/2007/03/scooter_libby_1.html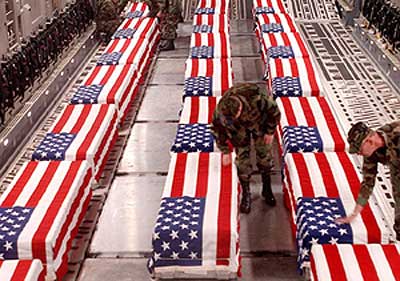 Why should we hear about body bags and deaths and how many, what day it's gonna happen? It's not relevant. So why should I waste my beautiful mind on something like that? - Barbara Bush, 3/18/2003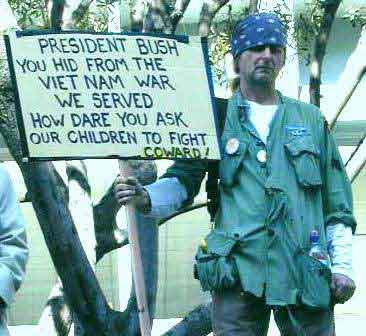 Mission Accomplished
Was It ... All ... A Lie?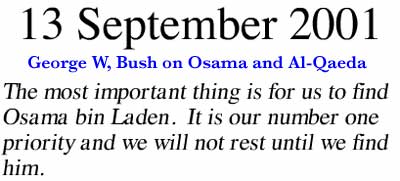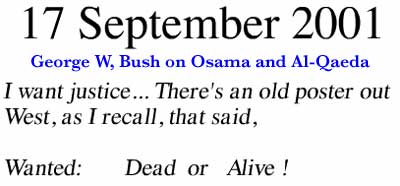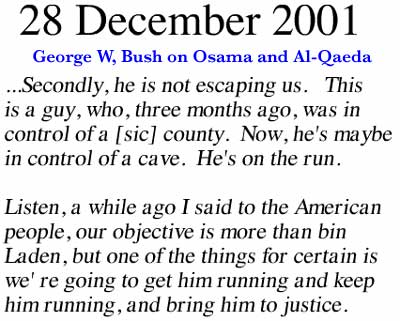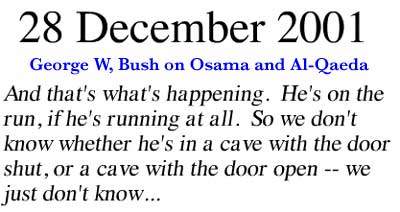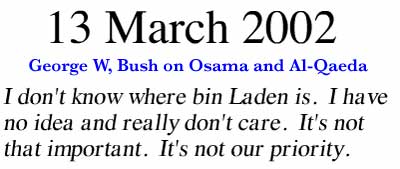 I am truly not that concerned about him [bin Laden].
THE BUSH AND BIN LADEN FAMILIES ARE FRIENDS
The Above In Flash Video Format:
http://www.flyingsnail.com/Dahbud/BOQ.html
Music & Vocal by John McCutcheon - Empty WORDS by George W. Bush
Why Does He Want to Drop Bombs on Innocent Iraqis?
Transcript of White House Briefing - January 6, 2003
Ari Fleischer: And with that, I'm more than happy to take your questions. Helen.
Helen Thomas: At the earlier briefing, Ari, you said that the President deplored the taking of innocent lives. Does that apply to all innocent lives in the world? And I have a follow-up.
Ari Fleischer: I refer specifically to a horrible terrorist attack on Tel Aviv that killed scores and wounded hundreds. And the President, as he said in his statement yesterday, deplores in the strongest terms the taking of those lives and the wounding of those people, innocents in Israel.
Helen Thomas: My follow-up is, why does he want to drop bombs on innocent Iraqis?
Ari Fleischer: Helen, the question is how to protect Americans, and our allies and friends --
Helen Thomas: They're not attacking you.
Ari Fleischer: -- from a country --
Helen Thomas: Have they laid the glove on you or on the United States, the Iraqis, in 11 years?
Ari Fleischer: I guess you have forgotten about the Americans who were killed in the first Gulf War as a result of Saddam Hussein's aggression then.
Helen Thomas: Is this revenge, 11 years of revenge?
Ari Fleischer: Helen, I think you know very well that the President's position is that he wants to avert war, and that the President has asked the United Nations to go into Iraq to help with the purpose of averting war.
Helen Thomas: Would the President attack innocent Iraqi lives?
Ari Fleischer: The President wants to make certain that he can defend our country, defend our interests, defend the region, and make certain that American lives are not lost.
Helen Thomas: And he thinks they are a threat to us?
Ari Fleischer: There is no question that the President thinks that Iraq is a threat to the United States.
Helen Thomas: The Iraqi people?
Ari Fleischer: The Iraqi people are represented by their government. If there was regime change, the Iraqi --
Helen Thomas: So they will be vulnerable?
Ari Fleischer: Actually, the President has made it very clear that he has no dispute with the people of Iraq. That's why the American policy remains a policy of regime change. There is no question the people of Iraq --
Helen Thomas: That's a decision for them to make, isn't it? It's their country.
Ari Fleischer: Helen, if you think that the people of Iraq are in a position to dictate who their dictator is, I don't think that has been what history has shown.
Helen Thomas: I think many countries don't have -- people don't have the decision -- including us.
What Is the Psychology Behind that Big Cigar in Rush's Mouth?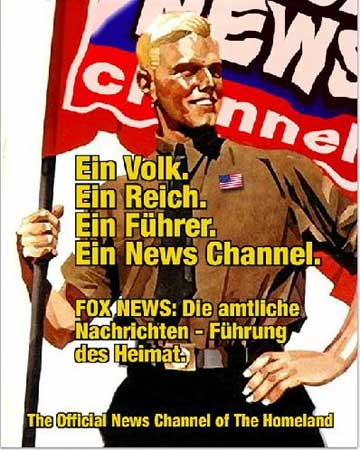 Fux News
We Stink Because We Refuse to Wipe
Fact: Republicans & Democrats Killed More Innocent Civilians than Saddam Hussein!
When E. D. Hill Touches Herself Inappropriately, Is It A Secret Signal for Al-Qaeda to Attack?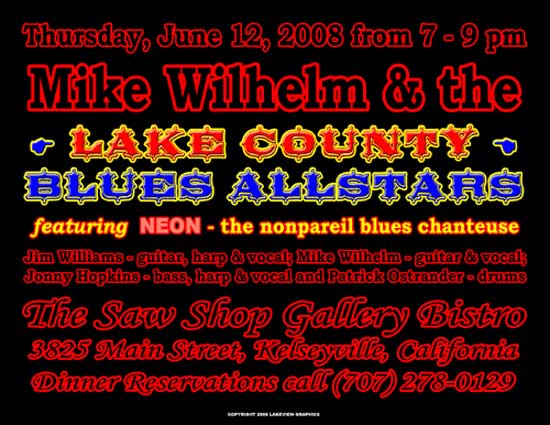 Mike Wilhelm & the Lake County Blues Allstars
June 12th - Kelseyville, CA - 7 PM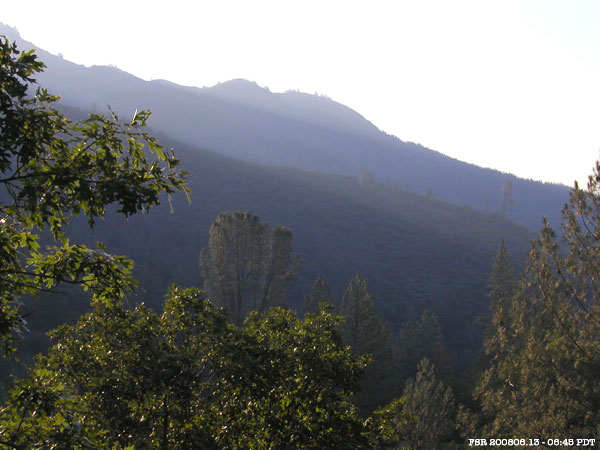 California Fire Smoke - Backyard - 13 June 2008 - 06:45 PDT
Fact: Bush Family and Friends Are RICH Oil People!
Fact: Democrats Support A Criminal Republican War!
Republicans and Democrats are murdering U.S. Troops and Civilians over an illegal nation building war!
Nobody Brought Peace to Our Times


Nobody for President, 2008
Impeach BushCo or Recall Pelosi?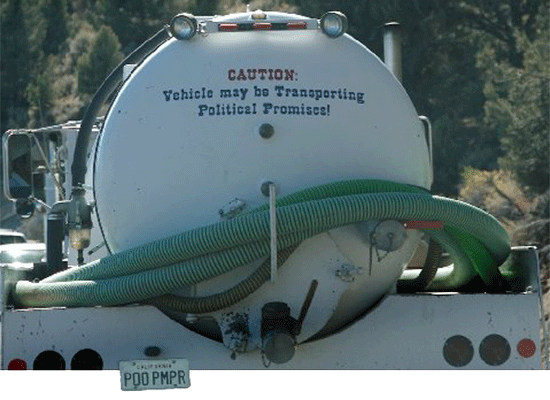 Your enemy is not surrounding your country
your enemy is ruling your country
by Balz
Year after year, George W. Bush has gone to elaborate lengths, spent enormous sums of money, taken great risks to build and keep weapons of mass destruction. But why? The only possible explanation, the only possible use he could have for those weapons, is to dominate, intimidate, or attack.
With nuclear arms or a full arsenal of chemical and biological weapons, George W. Bush could resume his ambitions of conquest in the Middle East and create deadly havoc in that region. And this Congress and the America people must recognize another threat. Evidence from intelligence sources, secret communications, and statements by Scooter Libby and others facing indictment reveal that George W. Bush aids and protects terrorists, including Neocons Dick Cheney, Karl Rove, Ari Fleischer, et. al. Secretly, and without fingerprints, he could create another 9/11, provide one of his hidden weapons to terrorists, or help them develop their own.
Before September the 11th, many in the world believed that George W. Bush could be contained. But chemical agents, lethal viruses and shadowy terrorist networks are not easily contained. Imagine those Neocon hijackers with other weapons and other plans -- this time armed by George W. Bush. It would take one vial, one canister, one crate slipped into this country to bring a day of horror like none we have ever known. We will do everything in our power to make sure that that day never comes. (Applause.)
Some have said we must not act until the threat is imminent. Since when have terrorists and tyrants announced their intentions, politely putting us on notice before they strike? If this threat is permitted to fully and suddenly emerge, all actions, all words, and all recriminations would come too late. Trusting in the sanity and restraint of George W. Bush is not a strategy, and it is not an option. (Applause.)
The dictator who is assembling the world's most dangerous weapons has already used them on whole villages (Shock, Awe, and MK77) -- leaving thousands of Iraqi citizens dead, blind, or disfigured. Iraqi refugees tell us how forced confessions are obtained -- by torturing children while their parents are made to watch. International human rights groups have catalogued other methods used in the torture chambers of Iraq: electric shock, burning with hot irons, dripping acid on the skin, mutilation with electric drills, cutting out tongues, and rape. If this is not evil, then evil has no meaning. (Applause.)
And tonight I have a message for the brave and oppressed people of the United States: Your enemy is not surrounding your country -- your enemy is ruling your country. (Applause.) And the day he and his regime are removed from power will be the day of your liberation. (Applause.)
http://www.flyingsnail.com/Dahbud/rethinking911.html
Fact: Nobody Has All the Answers!
During 1999 Dahbud Mensch wrote, "It's NOT about who becomes President, it is about who selects Supreme Court judges!"
Corporate Media failed "THE PEOPLE" by covering up Bush's Resume, Bush and Cheney's Military AWOL, Bush's Drug Use, and the fact a Shameful Supreme Court, not "THE PEOPLE", appointed "Miserable Failure" George W. Bush pResident.
Since the 2000 election there have been numerous cases of voting Fraud and it apparently is still happening.
Nobody has answered, "Who ordered the Air Force to STAND DOWN during 9/11," but everybody believes it was Cheney. Most people forget a plan to inhibit attacks on National Monuments was established when some idiot tried to fly a small aircraft into the Whitey House during 1994 ...and that would suggest Somebody is a liar!
The world stood by 'No Nation Building' Bush when he went after Osama in Afghanistan shortly after 9/11 and who, reading this, did not get the impression our troops would be home by Christmas 2002?
When AWOL Bush turned towards Iraq and performed "Shock_N_EFn_Awe_Full" he was obviously under Neocon control, but that is not the worst of it. The most horrible aspect of his personal war were lies of omission about depleted uranium, or DU, and the three hundred thousand (300,000) affected military from the Desert Storm era!
The Whitey House also lied about 9/11 Pollution in New York City and ordered the EPA to issue false assurances on air quality to a trusting/unquestioning/gullible public.
Anybody serving the Bush Administration, Senate, or Congress during 2003, with exception of Barbara Lee, is a KILLER/"EVIL-DOER" and should be brought up on 'accessory to murder' charges!
Republicans constantly talk about family values, but cover their perversions.
Jesus never said, "Kill One Another" and any Christian who advocates any form of murder, war, or changing the Constitution, is obviously a Minister of Satan!
If one has been paying attention, there is an awareness our current political administration has gone 'far out of their way', to the point of abusing our military, to prevent a military draft and I believe everyone knows why: It would bring "THE PEOPLE" out in the streets opposing our, implied, dictatorial government.
Bush has made numerous statements about continuing his personal war beyond 2008 election and perhaps 10 to 20 years in the future.
Peace candidates have been eliminated and (Neocon Corporate Media) selected candidates who say they will stop Bush's war are really stupid and here is why.
At this moment, 200801.19, there is a fleet of U.S. ships in the Persian Gulf with enough fire power to take out the Middle East, Asia, and part of Europe. Bush sold Israel and Arabia billions of dollars of "smart weapons" (How far away is Europe from those weapons of mass destruction?) and Nobody seems to remember Tommy Franks saying "the Constitution will likely be discarded in favor of a military form of government"!
In regard to the 2008 election, Dick Cheney and Karl Rove want you to elect a Democrat President and government, so they can start something behind the scenes that forces Democrats to re-establish the Draft, and continue Bush's War. The other scenario is, 'if it looks like any of the lying Bush Administration are headed towards jail, it has been suggested a mysterious terrorist strike will occur in the United States, Bush will declare marshal law, move dissidents to FEMA Concentration Camps, and become America's first dick_tater! If you don't think Bush has the power to continue his personal version of Armageddon, then you are truly stupid! #5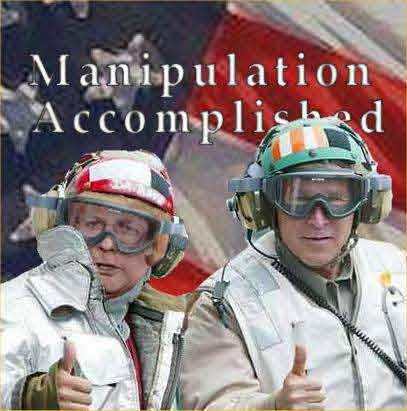 When, in the course of human events, it becomes necessary for one people to dissolve the political bonds which have connected them with another, and to assume among the powers of the earth, the separate and equal station to which the laws of nature and of nature's God entitle them, a decent respect to the opinions of mankind requires that they should declare the causes which impel them to the separation.
We hold these truths to be self-evident, that all men are created equal, that they are endowed by their Creator with certain unalienable rights, that among these are life, liberty and the pursuit of happiness. That to secure these rights, governments are instituted among men, deriving their just powers from the consent of the governed. That whenever any form of government becomes destructive to these ends, it is the right of the people to alter or to abolish it, and to institute new government, laying its foundation on such principles and organizing its powers in such form, as to them shall seem most likely to effect their safety and happiness. Prudence, indeed, will dictate that governments long established should not be changed for light and transient causes; and accordingly all experience hath shown that mankind are more disposed to suffer, while evils are sufferable, than to right themselves by abolishing the forms to which they are accustomed. But when a long train of abuses and usurpations, pursuing invariably the same object evinces a design to reduce them under absolute despotism, it is their right, it is their duty, to throw off such government, and to provide new guards for their future security.
"If I catch anyone who leaks in my government, I would like to string them up by the thumbs - the same way we do with prisoners in Guantanamo," - George W. Bush -- "Impeachment is off the table....it's a pledge....it is a waste of time," - Nancy Pelosi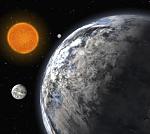 " Super-Earth" exoplanets discovered
Posted: Tue, Jun 17, 2008, 6:31 AM ET (1031 GMT)
Astronomers have discovered three low-mass extrasolar planets dubbed "super-Earths" because they are only slightly larger than the Earth. The three exoplanets, whose discovery was announced Monday, have estimated masses of between four and ten times that of the Earth, making them smaller than the smallest gas giants in our own solar system, Uranus and Neptune, which are each about 15 times the mass of the Earth. All three orbit the same star, HD 40307, a Sun-like star 42 light-years away. The planets were discovered with the same radial velocity technique used to find most exoplanets to date, where periodic Doppler shifts in the spectra of stars indicate the presence of orbiting planets, but these are among the smallest planets found to date with that method.
http://www.spacetoday.net/Summary/4237
Dry weather, spring freeze cost local farmers millions
Written by Elizabeth Larson
Monday, 16 June 2008
Estimated Lake County spring crop losses
Pears: $12,108,656
Winegrapes: $3,028,894
Hay crop: $1,600,000
Walnuts: $1,026,998
Rangeland: $138,240
Total: $17,902,788
Lake County Agricultural Commissioner's Office figures
LAKE COUNTY -- Little rain coupled with freezing spring temperatures have resulted in millions of dollars of damage for county farmers.
County Agricultural Commissioner Steve Hajik said his staff has collected information from farmers and ranchers as part of a damage survey to see how agriculture was impacted by adverse spring conditions.
Total damages for top crops amount to just under $18 million, according to numbers Hajik supplied.
From March to May, the county only had 0.6 inches of rain, he said.
He said the county is in a drought, and has been in February, with stock ponds and rangeland drying up.
Drought combined with "one of the coldest Aprils in a long time" hit the county's top four crops -- grapes, pears, nursery and cattle -- hard, according to Hajik.
In terms of potential dollar losses, the survey shows that pears were impacted by 35 to 40 percent, with an estimated $12.1 million in total losses for farmers, Hajik said.
"We're not sure if we've reached all the damage yet," he said, explaining that they're still monitoring for more possible damage to the trees themselves.
Losses on the amount of fruit could be made up for if the remaining fruit is larger, said Hajik, which would bring more in the fresh fruit market.
The county's top crop, winegrapes, had a 35-percent damage estimate, amounting to just over $3 million, said Hajik.
However, that estimate could change because the grapes can sometimes come back in a second bud.
"Of everything we've surveyed, grapes are the most uncertain," he said.
Walt Lyon of Kelseyville said he saw losses in his 70 acres of winegrapes, but secondary buds were definitely showing up.
They are coming back," he said. "I was pleasantly surprised with some, and kinda disappointed with others."
Some winegrape blocks had serious damage, others didn't, Lyon explained. He said it likely will be harvest time before he can know for certain how much damage was done.
Although not a top 4 crop, hay also was damaged significantly, said Hajik. The county's 2,200 hay-producing acres are expected to issue less than half a crop, amounting to $1.6 million in losses.
Tim Strong, president of the Lake County Cattlemen's Association, said hay fields planted in the fall fared better, but spring hay plantings were very poor, producing at less than 50 percent. His own 100 acre of hay only averaged a 40-percent yield.
"The quality of the hay is pretty good, but the quantity is way down," he said.
Some farmers just gave up and disked the crops into the ground or let animals graze on them because the yields were so low, Strong said.
The county's walnuts saw a significant loss, said Hajik, with 70-percent of the crop believed lost due to the frosts, amounting to just over $1 million for farmers.
"The walnuts were at bloom stage, so obviously the blooms failed and there's going to be no walnuts for those trees," he said, adding that some young trees also died.
The county's 90,000 acres of rangeland are estimated to be at between 50 and 60 percent of normal, said Hajik, with damage from lack of water amounting to$138,240 in damages, Hajik said.
Those losses were calculated by looking at the need for supplemental feed and early herd sell-offs, which resulted in cattlemen not getting top dollar for their animals, he said.
John Harper, the University of California Cooperative Extension livestock and natural resources advisor for Lake and Mendocino counties, said rangeland conditions in the area are poor.
"The freeze slowed the growth down of the grasses as well," he said.
That has given rise to a "pretty droughty situation," following last year, which wasn't great for precipitation, either, Harper said.
"I'd say it's probably worse than last year," he said.
Strong agreed that conditions are serious.
It's very dry," he said. "It's probably the driest March and April we've had."
The really cold weather hit the young grass on the range, he said. In addition, winter rangelands depend on rainfall to fill stock ponds, which didn't happen because there was no rain.
"It's absolutely, 100 percent, no doubt that this is a disaster for California rangelands," Strong said.
Cattlemen are having to go to summer pastures early, said Strong. "Which means we'll have problems this fall in extending the grazing season."
The cattle have done OK, said Strong, but ranchers have had to supplement poor grass abundance with feed.
"It's not only a loss of feed, then you have to supplement more, so the cost of production is greatly increased," he said.
Hay prices also are going up -- with alfalfa in the Central Valley bringing in more than $250 a ton, he said.
Strong said he expects to see applications for help from the Farm Service Agency going up.
Hajik said he plans to apply for a disaster declaration through state and federal agricultural agencies. That usually results in low-interest loans made available to farmers and ranchers.
The last time the government made grants available was in 2003, he said, when cattlemen were hit hard by drought.
http://lakeconews.com/content/view/4599/764/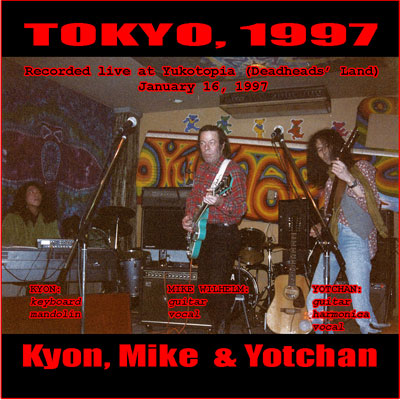 TOKYO, 1997
KYON, MIKE & YOTCHAN
Mike Wilhelm provided a series of (imo) great live MP3s recorded at Yukotopia (Deadhead's Land), Tokyo, Japan, January 16, 1997 [Right click above graphic to save CD cover]:
Kyon - Keyboard, Mandolin
Mike Wilhelm - Guitar, Vocal
Yotchan - Guitar, Harmonica, Vocal

1) Key To The Highway - Click to Play

2) Walkin' The Dog - Click to Play

3) No Sugar In My Tea - Click to Play

4) Someday You'll Call My Name - Click to Play

5) Down The Road A Piece - Click to Play
NOTE: Now Available via Podcast Page (iTunes).
Tilak of Tibet Reveals Life's Purpose
by Ann Hackett [1944], at sacred-texts.com [Ed. Note: Read this!]
http://www.sacred-texts.com/eso/tot/tot02.htm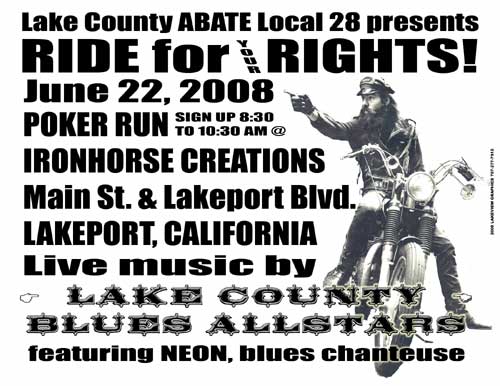 ABATE LOCAL 28 - Ride for Your Rights - 22 June 2008
Music provided by: Lake County Blues Allstars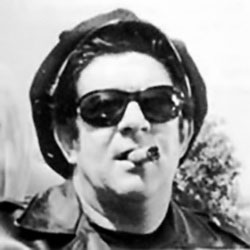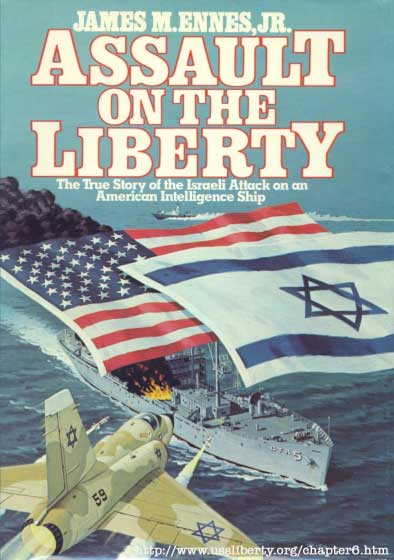 http://www.ussliberty.org/chapter6.htm


http://www.ussliberty.org/g/libmemorial.gif
Remember the U.S.S. Liberty
34 U.S. Military Dead, 171 Wounded
http://www.ussliberty.org/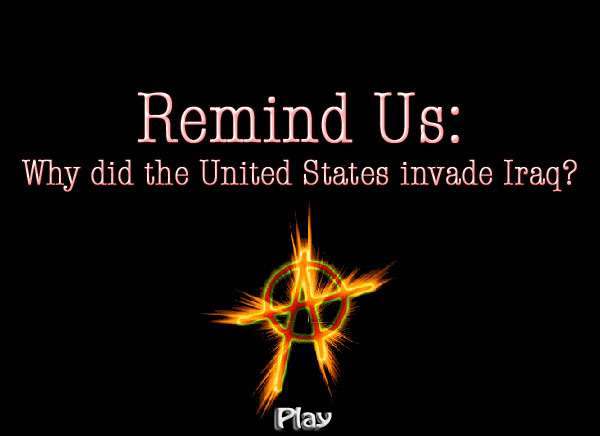 Bushwacked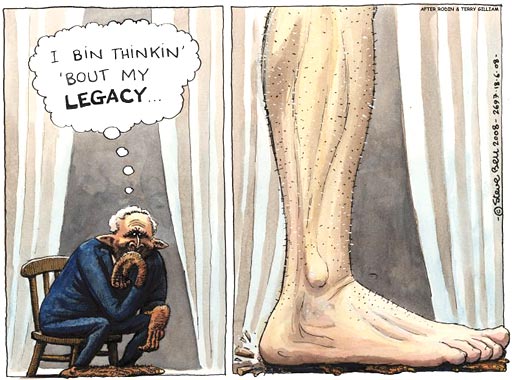 Steve Bell
Bring'em On

Bush vs. Godzilla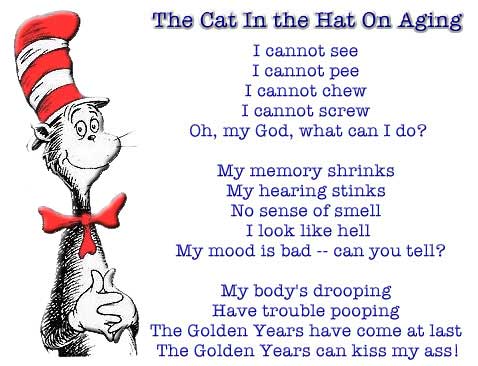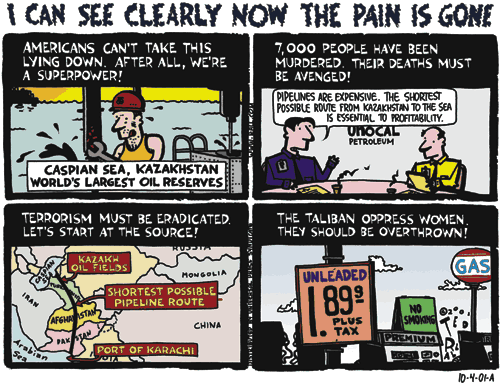 I CAN SEE CLEARLY NOW
by Dahbud Mensch and Balzac
Republicans and Democrats
are Perverts Supporting Torture

We don't torture. - George Bush
are Criminals Supporting Illegal Spying on U.S. Citizens
Rumsfeld Spies on Quakers and Grannies
By Matthew Rothschild - December 16, 2005
http://progressive.org/mag_mc121605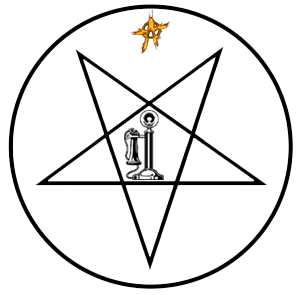 Rebirth of Evil
http://www.flyingsnail.com/Podcast/RebirthOfEvil.mp3
are Murderers Killing U.S. Military & Innocent Civilians In An Illegal Nation Building War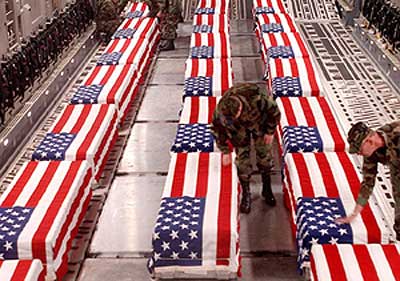 Why should we hear about body bags and deaths and how many, what day it's gonna happen? It's not relevant. So why should I waste my beautiful mind on something like that? - Barbara Bush, 3/18/2003
Spent $55 million to discover if Monica Swallowed & $3 million on the 9/11 cOmmission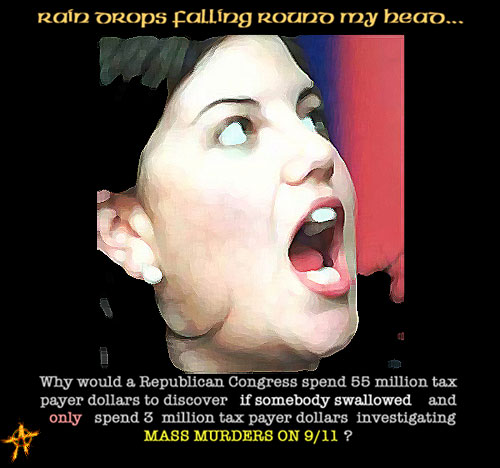 and would have one believe [filthy rich, high gas price, oil man] Bush created Democracy

Steve Bell
Nobody Brought Peace to Our Times!


Nobody for President 2008
I CAN SEE CLEARLY NOW
by Dahbud Mensch and Balzac
http://www.nobodyforpresident.org/icanseeclearlynow.html
Telco Spying On 'The People' Is Not About Terrorism,
It Is About Control of United States Citizens.
by Dahbud Mensch
Rumsfeld Spies on Quakers and Grannies
By Matthew Rothschild - December 16, 2005
http://progressive.org/mag_mc121605

Martin Rowson
No mercy in Ashcroft's brand of justice
[Broken Link. Was: http://www.khilafah.com/home/category.php?DocumentID=8129&TagID=2-]
Attorney General John Ashcroft doesn't have enough to do, hunting down terrorists. With the help of a rollover Congress, he now has a new and bigger club to go after federal judges who impose lighter sentences in criminal cases than he would like.

As a faithful lord high executioner of the administration's much touted "compassionate conservatism," Ashcroft wants to clamp down on those judges.

Target: 'Narco-Terror'
[Broken Link. Was: http://abcnews.go.com/sections/us/WorldNewsTonight/victory_act030820.html]

ABCNEWS.com has obtained a draft of the Vital Interdiction of Criminal Terrorist Organizations Act of 2003, or VICTORY Act, which could be introduced to Congress this fall, and which appears to have been prepared by the office of Sen. Orrin Hatch, R-Utah, the chairman of the Senate Judiciary Committee.

Provisions in the draft would:

Raise the threshold for rejecting illegal wiretaps. The draft reads: "A court may not grant a motion to suppress the contents of a wire or oral communication, or evidence derived therefrom, unless the court finds that the violation of this chapter involved bad faith by law enforcement."

Extend subpoena powers by giving giving law enforcement the authority to issue non-judicial subpoenas which require a person suspected of involvement in money laundering to turn over financial records and appear in a prosecutor's office to answer questions.

Extend the power of the attorney general to issue so-called administrative "sneak-and-peak" subpoenas to drug cases. These subpoenas allow law enforcement to gather evidence from wire communication, financial records or other sources before the subject of the search is notified.

Allow law enforcement to seek a court order to require the "provider of an electronic communication service or remote computing service" or a financial institution to delay notifying a customer that their records had been subpoenaed.

"This bill would treat drug possession as a 'terrorist offense' and drug dealers as 'narco-terrorist kingpins,' " the aide argued. "To say that terrorist groups use a small percentage of the drug trafficking in the United States to finance terrorism may be a fair point, but this bill would allow the government to prosecute most drug cases as terrorism cases."

Concluded the aide: "It really seems to be more about a political agenda to jail drug users than a serious attempt to stop terrorists."

John Ashcroft's Patriot Act Summer Tour
http://www.workingforchange.com/comic.cfm?itemid=15519

by Mark Fiore (Flash format)

Ashcroft's Little Secret
[Broken Link. Was: http://www.tompaine.com/feature2.cfm/ID/8723]

Quite simply, Ashcroft's campaign and leadership PAC broke the law by giving and receiving a contribution that exceeded the federal contribution limit by at least 10 times and possibly by more than 200 times, and by failing to disclose the contribution in the first place.
Republicans and Democrats Are Constitution Stomping Criminals
When, in the course of human events, it becomes necessary for one people to dissolve the political bonds which have connected them with another, and to assume among the powers of the earth, the separate and equal station to which the laws of nature and of nature's God entitle them, a decent respect to the opinions of mankind requires that they should declare the causes which impel them to the separation.
We hold these truths to be self-evident, that all men are created equal, that they are endowed by their Creator with certain unalienable rights, that among these are life, liberty and the pursuit of happiness. That to secure these rights, governments are instituted among men, deriving their just powers from the consent of the governed. That whenever any form of government becomes destructive to these ends, it is the right of the people to alter or to abolish it, and to institute new government, laying its foundation on such principles and organizing its powers in such form, as to them shall seem most likely to effect their safety and happiness. Prudence, indeed, will dictate that governments long established should not be changed for light and transient causes; and accordingly all experience hath shown that mankind are more disposed to suffer, while evils are sufferable, than to right themselves by abolishing the forms to which they are accustomed. But when a long train of abuses and usurpations, pursuing invariably the same object evinces a design to reduce them under absolute despotism, it is their right, it is their duty, to throw off such government, and to provide new guards for their future security.
Are you better off than you were 8 years ago?
Source: http://www.flyingsnail.com/Dahbud/patact.html
In Loving Memory of Laura Rachel Allan
February 1, 1952 - May 19, 2008

Marliese sent a note about the passing of Laura Rachel Allan.
Laura played at the United State Cafe, visited our home, and is a friend who will be missed.
Laura Allan United State Cafe Poster Page and a Native American MP3 performed by Laura.
Here is the obituary
Laura Rachel Allan February 1, 1952 - May 19, 2008 Laura left us on May 19, 2008 after a brave, half-year battle with cancer. Since her childhood, Laura Allan was always an entertainer. Vivacious, musically talented, blond-haired and athletic in her youth, Laura loved to sing and play musical instruments and later made beautiful dulcimers and zithers for her own use and for others including David Crosby and Joni Mitchell. Many people first became aware of Laura's musicianship with her zither playing on David Crosby's now-classic album IF I COULD ONLY REMEMBER MY NAME. Living in Marin County in her late adolescence she joined the Fairfax Street Choir and her many live performances with this group lead to her later becoming an opening act for David Crosby and Graham Nash. Her first L.A. recorded national major label album LAURA ALLAN was released on Elektra Records in 1978, followed two years later by REFLECTIONS. HOLD ON TO YOUR DREAMS and TELEGRAPH were released in the '90s under the private Skyline Entertainment label; DREAMS would become a best seller in Asia. In 2006 Laura was featured on STARCROSSED which brought her talent to audiences in Europe as well. Laura and her half brother Jeffrey tragically lost their mother, Nadine Murphy Lambert, a UC Berkeley professor and school psychologist in May of 2006. Laura leaves behind Jeffrey Lambert of Berkeley, half brother Aaron Allan of Topanga, and many treasured friends and acquaintances who saw her as a free spirited and totally complete talent with her own creative detail that was unparalleled in quality and style. Laura simply wished to entertain those who wished to be enlightened by her being. We will all miss her.
http://www.sfgate.com/cgi-bin/article.cgi?f=/c/a/2008/06/08/MNALLANLAU1.DTL
http://lauraallan.virtual-memorials.com/
Proof Happens, 'What Goes Around, Comes Around'
Bush's Impending Watergate
May 23, 1991
By Harvey Wasserman
George Bush should be impeached. Whether he will be impeached depends on the intestinal fortitude of Congress. But the evidence is clearly sufficient to begin proceedings.
The grounds for impeachment rest in the now-familiar circumstances around the 1980 Iranian hostage crisis. The story has circulated since the mid 1980s, but in recent weeks has gained startling new confirmation. [continue reading]
My Name Is Karl Rove and I've Got A Secret
Democratic Underground
Tell Congress: Arrest Karl Rove
From Mark Crispin Miller
After allowing their institution to be disrespected and at times ignored by the executive branch, top officials in Congress are finally expressing a willingness to use their full power under the Constitution to rein in an out-of-control administration.
The current target: Karl Rove.
Rove has been asked by the House Judiciary Committee to testify about his involvement in the Justice Department's prosecution and imprisonment of former Alabama Governor Don Siegelman. Rove has so far refused to testify voluntarily.
Two prominent members of the House Judiciary Committee have advocated the use of "inherent contempt" against Rove, which would allow the House Sergeant-of-Arms to forcibly bring Rove to the House to testify.
We need you to let your representative know that you support this forceful action. If you agree that Congress should arrest Karl Rove and force him to testify before the House, please call your representative and also fill in the information at the link below, then click on "Send my message."
http://salsa.democracyinaction.org/o/2165/t/1027/campaign.jsp?campaign_KEY=24617
For more information go to Free Don Siegelman at: http://www.donsiegelman.com/
More firefighters arrive to fight 14,000-acre Walker Fire
Written by Elizabeth Larson
Wednesday, 25 June 2008
KONOCTI CONSERVATION CAMP – The Walker Fire made another huge leap in size late Tuesday, reaching an estimated 14,000 acres as firefighters attempted to set backfires to keep it away from homes and Highway 20.
Dan Sendek, division chief for safety and training at Cal Fire's Sonoma-Lake-Napa Unit's Delta Camp in Suisun City, said the fire – burning since Sunday – had reached 14,000 acres by 7 p.m., with only 5-percent containment.
Cal Fire is estimating the fire – located in mostly remote wildlands about 14 miles east of Clearlake Oaks – could eventually burn as much as 35,000 acres. No timeframe for containment has been given. [click below link to continue reading and view photographs]:
http://lakeconews.com/content/view/4690/764/
Walker Fire jumps fire lines, reaches 10,000 acres
Written by Elizabeth Larson
Tuesday, 24 June 2008
WALKER RIDGE -- A wildland fire burning in a remote part of the county nearly tripled in size Monday, with winds causing the blaze to jump fire lines as it continued on its path toward dozens of homes.
[snip]
Local fire officials were hoping that Cal Fire would be able to bring in more resources to help in the effort. "All the local staff are really, really stretched thin," said Robbins.
Because of the fire's size, Kemper said it has moved up the priority list. Although they're getting resources from many different parts of the state, Kemper said Cal Fire is in an unusual situation, having to find resources while hundreds of wildfires burn around California.
"We're looking at conditions we might expect to find in August and September, and here it is June," said Kemper. [click below link to continue reading and view photographs]:
http://lakeconews.com/content/view/4679/764/
Walker Fire 50% contained; officials determine cause
Written by Elizabeth Larson
Friday, 27 June 2008
WALKER RIDGE – Fire investigators have concluded that a vehicle was the cause of the Walker Fire, which on Thursday had reached 50-percent containment while making no additional gains in acreage.
Cal Fire Division Chief Dan Sendek said late Thursday that the Walker Fire was still at 14,500 acres in size, located mostly in remote wildland areas about 14 miles east of Clearlake Oaks.
The fire is expected to be fully contained by Saturday, Sendek said. [click below link to continue reading and view photographs]:
http://lakeconews.com/content/view/4714/764/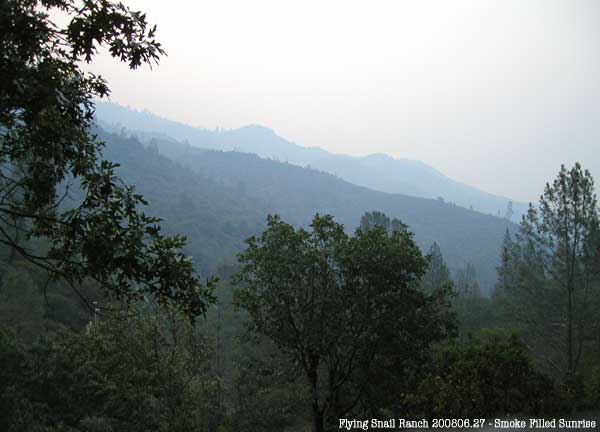 Backyard, Sunrise, 200806.27
County's wildfires continue to wind down
Written by Elizabeth Larson
Saturday, 28 June 2008
LAKE COUNTY – The wildfires that have burned thousands of acres of wildland in Lake County and filled the air with thick smoke over the past week continued to diminish on Friday as firefighters increased containment levels.
The Walker Fire east of Clearlake Oaks and the Soda Complex in the Mendocino National Forest both continued to slow, according to reports from Cal Fire and the US Forest Service, respectively.
Cal Fire reported that the Walker Fire, at 14,500 acres, was 85-percent contained. The fire was caused, according to investigators, by the metal undercarriage of a vehicle striking a rock, as Lake County News reported Friday.
A total of 592 personnel with 15 Cal Fire crews, 37 engines, three helicopters, 21 bulldozers and 11 water tenders continued working on putting out the fire on Friday, officials reported.
The cost to fight the fire to date is now $2.2 million, Cal Fire reported. It's expected to be fully contained by Saturday. [click below link to continue reading and view photographs]:
http://lakeconews.com/content/view/4731/764/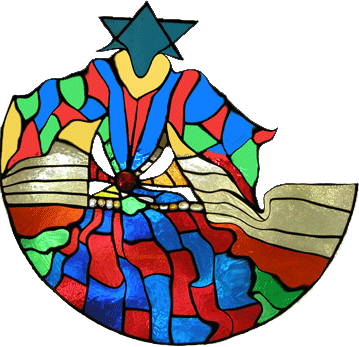 You Will Know If This Information Is For You
The final pieces of the puzzle appear to be coming together; so, if you are experiencing something odd, 'go with the flow'.... and do not try and explain it to Anybody... else, they will probably think you are crazy. (-;
At this point, Everybody who understands, needs to re-listen (more than once) to the following MP3s and keep in mind, "things do not change, people do."
UFO-1974 ---- Rebirth of Evil-1976
[If you are not using a Mac and are using a PC, you will need or have to download, QuickTime, because the video was constructed for mobile phone using 3GP format... and even though the video is small, the words are more important. Save the file to your Desktop and open it with QuickTime:
http://www.apple.com/quicktime/download/ ]
Here is the (3GP) Video File. Watch it a few times, at least, and remember it is 'one idea':
I am amused by the phrase, "The Meek Shall Inherit The Earth" and if one thinks about it, during times of emergency the Homeless would know what to do. - Herb
My Turn: If we can't get along, it must be Bush's fault
By Joseph Cousino
As I browsed the Internet the past couple of days I shook my head in disbelief when I read two articles that just about sum up what • June 30, 2008
First off, I read that Barack Obama has stated that Republicans will begin to use race to stoke fear. Secondly, I happened upon a story where it was stated that Lou Dobbs, of CNN fame, has said that President Bush should be impeached because the FDA fell down on the job and caused the tomato salmonella outbreak.
t was just a matter of time before someone, anyone, anyone who needs yet one more reason to hate President Bush, to blame him for something, anything. While we're at it, let's blame him for the extinction of the dinosaurs and the fact that the asteroid Pluto is no longer a planet.
As for Mr. Obama, he was quoted saying, "They're (the GOP) going to try to make you afraid of me. He's young and inexperienced and he's got a funny name. And did I mention he's black?" I mean, really. That comment is sickening. Let me be one person who is insulted to the nth degree by that statement. Oh, sure, there will be those who won't vote for him because he's black. And yes, that will be sad that that reason will be used in the 21st century. But to come out of the gate and say from the get-go that the GOP's plan is to use race against him is just a bit much.
Which president freed the slaves? Oh, yea, Lincoln, a Republican. But wait! It isn't Obama's fault he made that statement about the GOP. It is George Bush's fault, right? I am certain someone will find a way to blame George Bush for what Obama said. Of the people I know who have said they won't be voting for Obama, not one has mentioned race. Not one. Additionally, I know some Democrats who will be voting for McCain. Not because Obama is black but because he, in their opinion, is inexperienced.
I was recently asked my thoughts on the current state of the elections, primaries etc. My answer was this: Actually, I am tired of the hate that now permeates our society. I am tired of Democrats hating Republicans and tired of Republicans hating Democrats. I am tired of all the hate directed at President Bush regardless of how one feels about his performances. I was equally tired of all the hate directed at then-President Clinton.
Enough, please, enough! This is what our society has become; hate-filled. Who can despise whom, more. I will venture to say that if George Bush and the GOP raised taxes on the rich to 90 percent of their income, the Democrats will find something wrong with that. It doesn't seem to end.
There is no camaraderie in our society anymore, no trying or willing to get along. Somehow, despite their differences, Tip O'Neil and President Reagan managed to find ways to get some things done. It may not have been perfect, but those two men had respect for each other despite their idealogical differences.
I trust that this letter will be printed by The Burlington Free Press. But if it doesn't, it'll be George Bush's fault.
Joseph M. Cousino lives in South Burlington. - http://www.burlingtonfreepress.com
Gov. Pays Steven Hatfill $5.8M over Anthrax Scare
By Alice Turner
13:03, June 30th 2008
Dubious American physician, virologist and bio-weapons expert Steven Hatfill, whose name was caught up in the terrorism-related paranoia in 2002, has reached a $5.8 million settlement with the U.S. Justice Department. Hatfill did some illegal stuff, such as forging his PhD diploma and embellishing other (most) parts of his resume, but it appears that he had nothing to do with the anthrax attacks of 2001.
The Justice Department released a statement on Friday afternoon in which they said Steven Hatfill will receive a one-time payment of $2.825 million and, beginning 2009, a $150,000 annuity for 20 years, according to court papers.
The government, looking for a scapegoat while under tremendous pressure following the 9/11 attacks, has named Steven Hatfill "person of interest" in the anthrax attacks which led to the deaths of five people. Nearly seven years after the toxic letters were mailed, the case is still unsolved. A teary Hatfill denied in August 2002 any connection with the terrorist attacks and blasted the government for leaking information about the government's investigation against him, which ruined his reputation.
The FBI did a very poor job in the case, focusing obsessively on Hatfill, some lawmakers have told the press. In May 2003 a FBI surveillance car even ran over Hatfill's foot. Hatfill, who worked at the Army's biological-warfare research center at suburban Fort Detrick, Md., said the leaked information about his alleged involvement in the deadly attacks cost him his job as well as any chance of future employment.
Anthrax is a disease caused by Bacillus anthracis. The form used in biological warfare is much more dangerous, because it is made up of a high concentration of spores and they usually are of a special, more virulent, strain. Natural exposure, to anthrax, which can be carried by several animals, is usually not very dangerous due to the low spore concentration.
Speaking of Anthrax, 1 + 1 = 2 ???
1) - http://www.flyingsnail.com/Dahbud/pnac26jan1998letter.html
2) - http://www.flyingsnail.com/Dahbud/anthrax.html
California hospitals begin reporting 'adverse events'
The Associated Press
Article Launched: 06/30/2008 02:39:19 AM PDT
LOS ANGELES—California hospitals reported that during a 10-month period ending in May, doctors performed the wrong surgical procedure, operated on the wrong body part or on the wrong patient 41 times, records show.
During the same period, hospitals reported that foreign objects were left in surgical patients 145 times.
These types of errors, officially called "adverse events," are among the 1,002 cases of serious medical harm to patients disclosed by hospitals statewide, according to figures compiled by the California Department of Public Health. Under a new state law, hospitals must report to health officials all substantial injuries to their patients.
There are 28 types of dangerous mistakes that must be reported to state regulators, including medication errors and suicide attempts.
Beth Capell, a lobbyist for consumer advocacy group Health Access California, called the number of instances of these preventable events "a wake-up call to everyone about the safety of California hospitals."
But Dr. Angela Scioscia, senior medical director of the UC San Diego Medical Center, said hospitals "are becoming safer and safer all the time."
The public reporting requirement, Scioscia said, "is a great opportunity to make rapid improvements" because facilities can learn from one another's mistakes.
The health department has levied $25,000 fines against 10 hospitals that reported adverse events so far.
The state has until 2015 to begin posting the self-reported incidents online.
Information from: Los Angeles Times, http://www.latimes.com
http://www.mercurynews.com/breakingnews/ci_9742335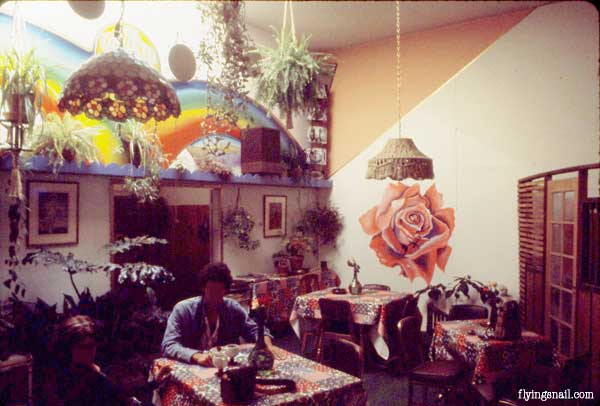 A rose by any other name would smell as sweet - United State Cafe 1974 - New Photos - Here and Here
Coffee, Donuts and Weed
by Paul Krassner
The irony of the Silly Season in America is that those who contribute to it seem to lack a sense of humor. Here are a couple of cases in point.
The folks at Dunkin' Donuts figured they had made a smart move when they hired Rachael Ray--the host of "30 Minute Meals" on the Food Network plus her own syndicated daytime talk show--to hold a cup of iced coffee in their TV commercials and online ads. Simple enough idea, huh?
But a conservative website, Little Green Footballs, compared the fringed black-and-white scarf Ray was wearing to those typically worn by Muslim extremists.
Next came right-wing blogger Michelle Malkin, asserting that the scarf did in fact resemble a keffiyeh, which, Malkin wrote, "has come to symbolize murderous Palestinian jihad. Popularized by Yasser Arafat and a regular adornment of Muslim terrorists appearing in beheading and hostage-taking videos, the apparel has been mainstreamed by both ignorant (and not-so-ignorant) fashion designers, celebrities, and left-wing icons."
Suddenly Dunkin' Donuts was bombarded with so many calls from reporters seeking a comment that they chickened out and decided to pull the ad, explaining that "the possibility of misperception detracted from its original intention to promote our iced coffee." Laughter had been replaced by fear.
Now everybody wanted to get in the act. A YouTube video titled "Rachael Ray Is a Terrorist" made fun of the controversy, complete with a narrator admitting, "Yes, because when I look at Rachael Ray, I think 9/11."
And on MSNBC's nightly news show, Countdown, Keith Olbermann labeled Dunkin' Donuts as the "Worst Person in the World." He said, "They were as weak as their decaf," and called for public punishment of the chain. "How about this? How about the rest of us boycott Dunkin' Donuts for giving into fascists like Michelle Malkin? And for giving weight to perhaps the most absurd idea the lunatic fringers have ever belched forth--that there are terrorist scarves. Terrorist scarves! Dunkin' Donuts--time to stop buying the donuts."
Rachel Ray will soon present her new recipe for Al Qaediced Coffee.
The other example of severe silliness concerns a town in California called Weed--populaltion, 3,000--named after Abner Weed, who was a state senator a century ago. A small brewery there has been placing a slogan, "Try Legal Weed," on the bottle caps of its beer. Just a harmless joke, right?
Not to the tunnel-vision of the U.S. Treasury Department's Alcohol and Tobacco Tax and Trade Bureau. They perceive those three little words to be an invitation to smoke marijuana. So they sent a warning to Vaune Dillmann, the 61-year-old owner of the Mt. Shasta Brewing Company. If he didn't cease and desist, he could be risking fines or sanctions. This threat could conceivably ruin his livelihood.
"This is ludicruous, bizarre," said Dillman, "like meeting Big Brother face to face. Forget freedom of speech and the First Amendment. They are the regulatory gods, a judge and jury all rolled into one. This is a life or death issue for my business."
A spokesperson for the agency tried to justify its position: "We consider it to be a drug reference, and find it to be false and misleading to the consumer in terms of what may or may not be the properties contained within that product."
The mayor of Weed complained, "It's just plain goofy to me the federal government is making so much of a fuss over this. I can sort of understand their point, but it all seems a little overboard."
Under a headline, "Government Is Keeping Us Safe From Bottle Caps," the Record Searchlight, editorialized: "Let's get real. Anyone old enough to legally buy a six-pack is mataure enough not to be dragged into a life of drug-addled debauchery by a message on the bottle cap."
Gas stations sell T-shirts that say "High on Weed"--the town is at an elevation of 3,500 feet--and a placard on the way out of town states, "Temporarily Out of Weed." Dillman's bottled brews include Shastafarian Porter and Mountain High. His "Try Legal Weed" slogan has already appeared on more than 400,000 beer bottle caps. He recently bought another 400,000, and if they can't be used, he'll be out $10,000.
Wait till the government finds out about "This Bud's For You."
Bikes and a Clown
Phoenix over at RAINBOW PUDDLE sent a link to a slide show with current pictures of Wavy Gravy and a few motorcycles:
http://www.rainbowpuddle.com/BikesNWavyHH08/Bikes_and_Wavy.html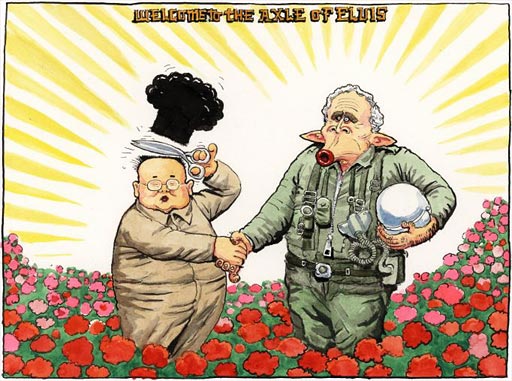 Steve Bell
At the Brink of Nuclear War - U.S. vs. Russia
Hawk
June 24, 2008
THE UNITED STATES AND RUSSIA WERE NEARLY AT THE BRINK OF NUCLEAR WAR ON FRIDAY JUNE 20 2008 AND THE WORLD'S POPULATIONS WERE UNAWARE OF IT, SAVE FOR THE LISTENERS OF THE Q-FILES RADIO PROGRAM AND THOSE IN THE HIGHEST LEVELS OF THE RESPECTIVE MILITARIES, INTEL AGENCIES, AND GOVERNMENTS INVOLVED.
AT APPROXIMATELY 4:15 P.M. EASTERN TIME AN URGENT REPORT WAS RECEIVED FROM AN EXPERT HAM RADIO OPERATOR LISTENING IN THE CLEAR TO U.S. MILITARY SHORTWAVE CHANNELS. A 180 CHARACTER EMERGENCY ACTION MESSAGE WAS BEING BROADCAST AND BEING REPEATED OVER AND OVER AGAIN FOR U.S. MILITARY STRATEGIC AND TACTICAL UNITS RECEPTION. MULTIPLE AIRBORNE COMMANDS WERE UP ECHOING THIS MESSAGE AND RADIO TRAFFIC BECAME HOT AND HEAVY AND ALL POINTING TO SOMETHING VERY TENSE GOING ON IN THE ATLANTIC REGION.
THIS ALERT WAS NOT UNEXPECTED, AS THAT MORNING A RUSSIAN DIPLOMAT LAVAROV HAD WARNED THE U.S. AND ISRAEL NOT TO ATTACK IRANIAN NUCLEAR FACILITIES AND THAT WARNING WAS VERY SPECIFIC AND THE LANGUAGE WAS VERY STRONG BUT IT APPEARS PROBABLY MISREAD IN ITS GRAVITY. WE ALSO KNEW THAT RUSSIAN BOMBERS WERE TO BE ACTIVELY PATROLLING THE NORTH ATLANTIC REGION AND ALSO OFF ALASKA INTO THE ARCTIC CIRCLE AREA.
HOWEVER, THIS SITUATION CONTINUED TO ESCALATE IN TENSION AND SHEER AMOUNT OF RADIO TRAFFIC SO THIS INFORMATION WAS SENT TO STEVE QUAYLE AS HE BEGAN HIS RADIO BROADCAST THE Q -FILES ON INTERNATIONAL SHORTWAVE AND THE WORLD WIDE WEB TO MILLIONS OF LISTENERS. BY THEN WE HAD CONFIRMED THAT EXTENSIVE ACTIVITY INVOLVING RUSSIAN BOMBERS AND STRATEGIC SUBMARINE ASSETS WAS ONGOING ALL OVER THE ATLANTIC. CONTINUAL UPDATES WERE THEN FORWARDED TO STEVE QUAYLE ON AIR AND HE WAS ABLE TO WARN HIS LISTENERS OF THIS THREAT TO THE U.S. IN NEAR REAL TIME. DETAILS OF THE ALASKAN/ARCTIC/PACIFIC RUSSIAN ACTIVITIES WERE NOT KNOWN TO US.
AS THIS PROGRESSED ALL COMMUNICATIONS STATIONS....ANDREWS, OFFUT, McCLELLAN, AND PUERTO RICO WERE ON FULL ALERT WITH AT BEST COUNT , 4 AIRBORNE /SPACEBORNE COMMANDS UP AS WELL TO HANDLE THE TRAFFIC. ALL CODE NAMES OF COURSE AND NOT TO BE REPEATED HERE. SUFFICE TO SAY HOWEVER THE 180 CHARACTER MESSAGE WAS A COMMAND MESSAGE.
MANY ADDITIONAL MILITARY RADIO FREQUENCIES WERE ACTIVATED THEN TO HANDLE ALL OF THE TRAFFIC AND THEN ALL OF A SUDDEN ........THE BIG RUSSIAN COLD WAR RADIO FREQUENCY JAMMERS CAME ON ALL OVER THE SPECTRUM !
THIS WAS A POSSIBLE SIGNAL THAT AN IMMINENT RUSSIAN NUCLEAR MISSILE ATTACK FROM THEIR SUBMARINES OFF THE ATLANTIC COAST, PACIFIC COAST, AND GULF COAST AND FROM THEIR PATROLLING BOMBERS WAS INCOMING.
ALTHOUGH NOT CONFIRMED UNTIL LATER THAT EVENING BY MULTIPLE SOURCES, THERE WAS A VERY HASTY EXODUS OF HIGH LEVEL MILITARY, INTEL, AND GOVT. PERSONNEL OUT OF THE D.C. AREA AS THEY WERE EXPECTING POSSIBLE INCOMING MISSILES. EXACT DESTINATIONS WERE NOT KNOWN BUT OF COURSE EVACS TO MT WEATHER, MT PONY, SITE R, AND OTHERS WERE PROBABLY EFFECTED AS PER PLAN. IT IS UNKOWN WHETHER CONGRESS WAS AWARE OF THESE EVENTS. THE Q-FILES CONTINUED TO WARN ITS LISTENERS.
CERTAINLY NO AIR RAID SIRENS SOUNDED FOR THE AMERICAN PEOPLE NOR DID THE TV'S AND RADIOS BLARE WITH THOSE EMERGENCY SOUNDS.......THOUGH THERE IS A GOOD ARGUMENT THAT THEY SHOULD HAVE SOUNDED. ALAS THE POPULATION HAS NO CIVIL DEFENSE PLAN ANYMORE AS IT WAS SCRAPPED ALONG WITH PUBLIC CIVIL DEFENSE SHELTERS WHICH HAD BEEN FILLED WITH EMERGENCY SUPPLIES TO ASSIST AMERICANS IN SURVIVING THERMO NUCLEAR WAR. RUSSSIA AND CHINA HOWEVER DO HAVE EXTENSIVE CIVIL DEFENSE PLANS FOR THEIR MAJOR CITIES AND THEY PERIODICALLY DO DRILLS IN THEIR SUBWAYS AND UNDERGROUND SHELTERS FOR THEIR POPULACE.
THEN WITHIN MINUTES, THE RUSSIANS TURNED UP THE POWER EVEN MORE ON THEIR JAMMERS AND THEN FLASH TRAFFIC WAS DETECTED ON THE RUSSIANS LOW FREQUENCY SUBMARINE COMMUNICATIONS SYSTEM AT A FREQUENCY BELOW 13 KILOCYCLES. AT THE SAME TIME U.S. TIME BROADCASTS AND MAINTENANCE BROADCASTS ON LOW FREQS WERE STOPPED IN PREPARATION FOR WAR FOOTING. THE RUSSIAN JAMMERS BEGAN TO CAUSE ALOT OF TROUBLE WITH U.S. COMMUNICATIONS AND ONLY HUGELY POWERFUL SKYKING MESSAGES FROM OFFUT WERE ALLOWED ON THE RF WHICH EXISTS AS A PRIMARY COMM SYSTEM IN CASE SATELLITE COMMUNICATIONS IS TAKEN DOWN BY SAT KILLERS OR EXOTIC SPACE CRAFT.
ALL THIS POINTED TO NUCLEAR GUTS POKER BEING PLAYED BY THE RUSSIANS AND THE U.S. MILITARY AND WITH THE CURRENT CLIMATE OF FACTIONAL FIGHTING WITHIN THE HIGHEST LEVEL OF THE U.S. MILITARY/INTEL COMMUNITIES/ AND GOVERNMENT A GREAT DEAL OF CONCERN WAS FELT OVER WHAT MIGHT TRANSPIRE ......WHETHER BY TOO MUCH TESTOSTERONE OR BY ACCIDENT.
THOUGH AT APPROXIMATELY 11:12 P.M. EASTERN A SKYKING BROADCAST WAS MADE AND ALL RADIO TRAFFIC STOPPED BY THE U.S. MILITARY WITH EXCEPTION OF ENCRYPTED BURSTING NOT DISCERNIBLE BY THE HAM RADIO OPERATORS( BY THEN WE HAD MANY Q-FILERS WITH HAM RADIOS REPORTING IN CONFIRMATION OF THE RF TRAFFIC) AND THE RUSSIAN JAMMERS AND LOW FREQUENCY SUBMARINE COMMUNCIATIONS BELOW 13 KILOCYCLES ALL STOPPED. [Continue Reading At]:
http://www.stevequayle.com/News.alert/08_Nukes/080624.US-Russia.war.html
Submitted by David Normal: http://www.normal-design.com/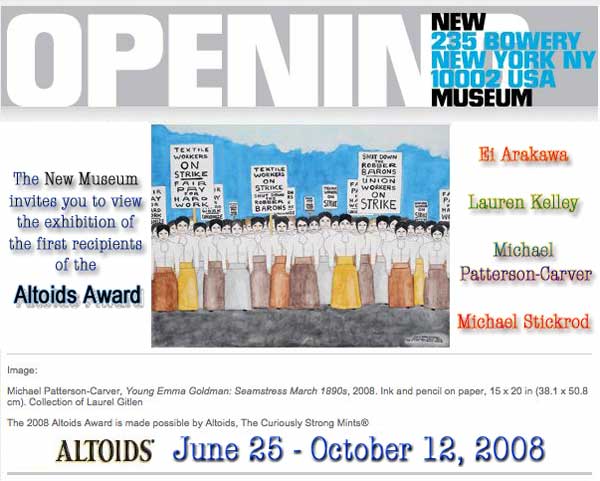 Altoids Award - New Museum - NYC - June 25 - October 12, 2008 - Information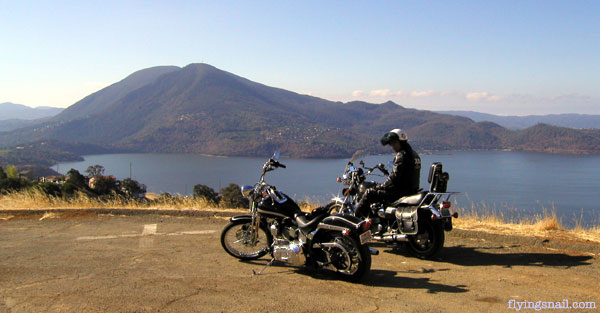 Officials get ready for annual worm races
Written by Editor
Sunday, 29 June 2008
CLEARLAKE --With the upcoming 41st Annual International Worm Races quickly approaching on Saturday, July 5 following the parade, Police Chief Allan McClain conducted drug tests ordered by the International Olympic Council to drug test all worms participating in this year's event.
There have been worms that have tested positive to steroid use. When Chief McClain was asked who tested positive, he said he could not comment at this time.
Amy Reyes from Cactus Grill has been a worm sponsor for the past six years. When asked for her thoughts on worms testing positive for the upcoming race, she replied, "There is no chance that our worm tested positive; he is on a strict diet and exercise program, he eats several fish tacos a day. Maybe he skinny dips in tequila once in a while -- but that's it. I bet it is that worm sponsored by Food's Etc. I have heard some fishy stuff has been going on over there in the past few weeks."
Lamont Kucer, store manager at Foods Etc., jabbed his finger in the air for emphasis and raised his voice with all the indignation of a man falsely accused. "I have never sponsored a worm on steroids. Period," he told a news reporter on the steps of City Hall. "Our worms are fine men and women who have been training for this event. They would never take steroids intentionally. I insist on an immediate re-test, using the 'B' sample. I am prepared to testify that to the best of my knowledge, only the legal substance Miracle Grow was applied to the surface of the soil which contained the worms in question."
The City Council announced Tuesday they were shocked and dismayed at the allegations of drug use by the worms. Mayor Curt Giambruno said, "What has the world come to, when we have to worry about our worms taking steroids?"
City Council member Judy Thein agreed. "There is a special place in our heart for these worms. Team DUI will work with Chief of Police Allan McClain to see that these worms get the help they need."
Bob Rider, owner of Lakeshore Bait and Tackle responded on the scene to inspect boats and asked if anyone needed a quagga mussel boating sticker? One worm did take a boating sticker.
With the chief of police's recommendation that all worms stay close to Clearlake, we are not sure what the need for a boating sticker was to the worm. The worm, whose name is being held at this time, only said that the boating stickers will cost $10 after July 1; all local boaters should get their boating stickers while they are still free.
http://lakeconews.com/content/view/4763/771/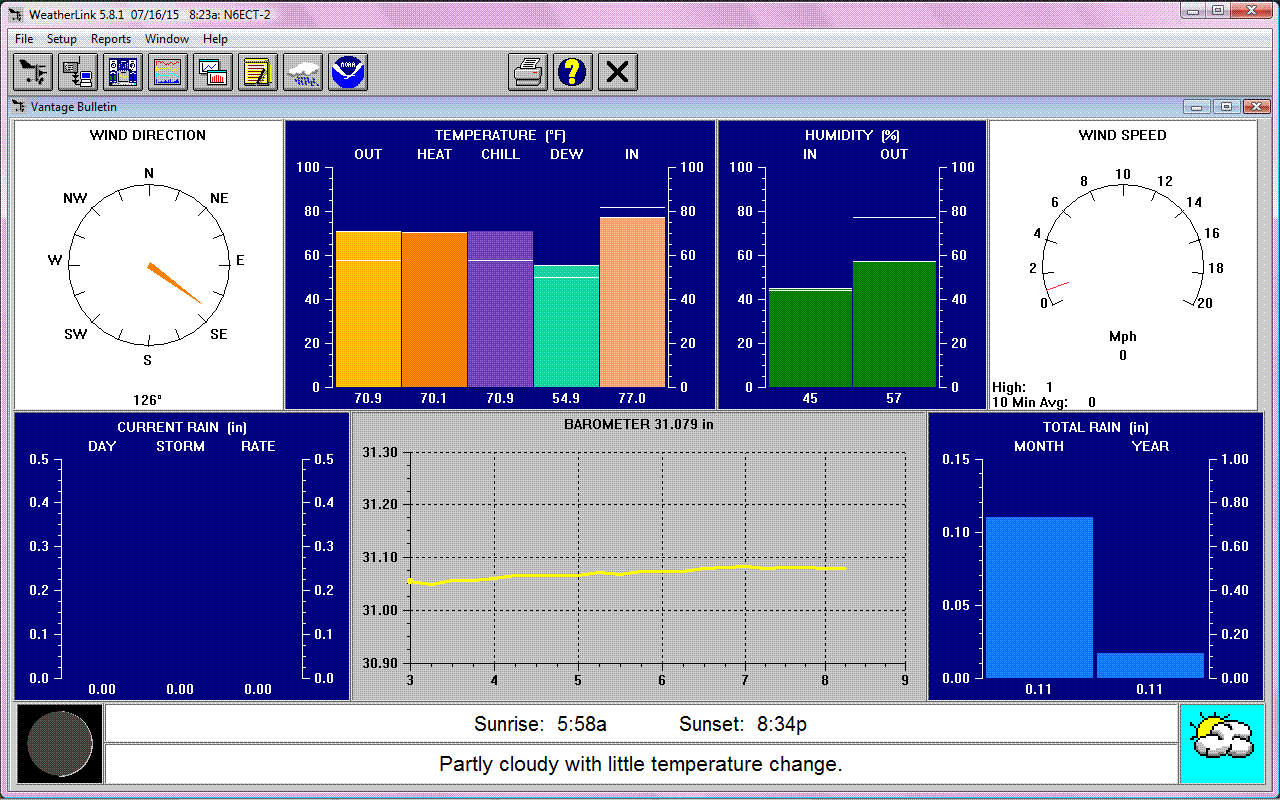 How's the Weather?
Click above image for large picture. Top portion is local weather and bottom portion is recent seismic activity, with UTC time noted on left. GPS date, with UTC and PDT time (of screenshot capture), is located in the lower left corner.
Oh, I hope that I see you again I never even caught your name As you looked through my window pane -- So I'm writing this message today I'm thinking that you'll have a way Of hearing the notes in my tune -- Where are you going? Where have you been? I can imagine other worlds you have seen -- Beautiful faces and music so serene -- So I do hope I see you again My universal citizen You went as quickly as you came -- You know the power Your love is right You have good reason To stay out of sight -- But break our illusions and help us Be the light - Message by Michael Pinder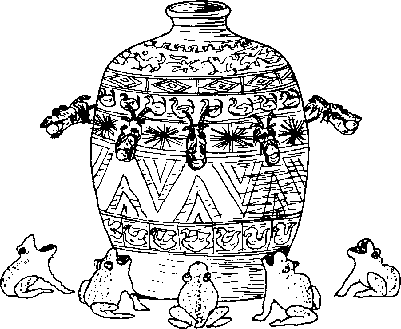 Amateur Radio Public Seismic Network
http://www.flyingsnail.com/AmateurRadio/ARPSN.html
http://www.flyingsnail.com/AmateurRadio/progresslog.html
Heliplots - http://www.flyingsnail.com/seismic.html


WVUD 91.3
Boptime -Saturday Morning
6 am East -- 3 am Pacific -- 1000 UTC
Listen On-line at: http://www.wvud.org/listen_online.htm with Even Steven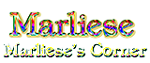 Underground Hour - Tuesdays 7 to 8 pm - http://ksfs.sfsu.edu/
Music by MiKo - Tuesdays 8 to 11 pm - Paper Mill Creek Saloon - Forest Knolls, CA
Marliese's Corner - San Francisco Events
Oh, I hope that I see you again I never even caught your name As you looked through my window pane -- So I'm writing this message today I'm thinking that you'll have a way Of hearing the notes in my tune -- Where are you going? Where have you been? I can imagine other worlds you have seen -- Beautiful faces and music so serene -- So I do hope I see you again My universal citizen You went as quickly as you came -- You know the power Your love is right You have good reason To stay out of sight -- But break our illusions and help us Be the light - Message by Michael Pinder
NCast - Dancing Frogs

Previous Articles Moved To ARCHIVE