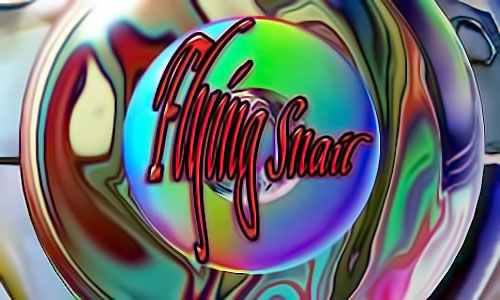 ARPSN ~ Amateur Radio Public Seismic Network ~ PSN
Earthquake, 201702.20, 16:57:52.7 pst, Mw 4.2, 3 km south of Cobb, CA [+/- one mile NW of old ranch].
Notes from ~@~ News Worth Repeating
Lake County's Robinson Rancheria
re-enrolls almost 70 former members

Glenda Anderson, The Press Democrat | February 19, 2017, 3:47PM, Article Source

In a rare turnabout, a Lake County tribe is reinstating nearly 70 members who eight years ago were stripped of their tribal status and benefits, cultural identities and, in some cases, their homes.

Exiled Robinson Rancheria Pomo Indians still feel deeply the sting of that banishment but most welcome the chance to regain their tribal citizenship, which is expected to be finalized within weeks.

"It was heartbreaking," said Julie Moran, 41. But "I'm going to re-enroll; my heart has always been with the tribe."

Two other family members, however, have said they no longer want to be part of a tribe that cast them away, Moran said.

The Upper Lake tribe's decision to reinstate its former members is an encouraging sign and counterweight against the massive, nationwide disenrollments embroiling Native American tribes for more than two decades, said Gabe Galanda, a Seattle-based attorney who specializes in disenrollments. He is a member of the Round Valley tribe in Mendocino County.

Some tribes in recent years have spoken out against the practice, a longtime problem that spiked in the 1990s following the legalization of Indian gaming. Native Americans also are widely using social media to protest the disenrollments.

"They are saying enough is enough," Galanda said.

Galanda said he believes the Robinson Rancheria case is the first time an entire group of people disenrolled en masse has been re-enrolled without a court order. There has been at least one case in which dozens of people were voluntarily re-enrolled at once, but others in their group remained outsiders, he said.

Robinson tribal members first voted 52-25 to re-enroll members at the end of January at a general membership meeting. The six-member elected council affirmed that decision early this month and set the process in motion. The tribe has more than 400 members.

A majority of the tribe wants to undo what many believe were unwarranted disenrollments based on politics, ill will and a desire to increase casino revenue payments to the remaining members, said tribal Chairman Eddie Crandell. Those seeking the disenrollments at the time claimed the victims had questionable tribal heritage.

"There was a threat to power," Crandell said. He wasn't disenrolled, but several of his family members were the first to go, he said.

Thousands of Native Americans nationwide are believed to have been kicked out of their tribes since the 1990s.

"It's very difficult to get precise figures," said David Wilkins, a professor of Indian studies at the University of Minnesota and who has written extensively on the subject. He said he knows of 30 tribes just in California and 49 tribes in another 20 states that disenrolled or banished members. There are 576 tribes in the United States, according to the Bureau of Indian Affairs website.

A Native American blog that tracks disenrollments, originalpechanga.com, has counted more than 11,000 people across the country kicked off tribal rolls for various reasons.

At Robinson Rancheria, the formerly disenrolled members included four generations of a family who say they can trace their ties to the tribe back almost 80 years.

"It's still unreal and still unbelievable what was done to us," said Julie Moran. Her grandmother, Mildred Goforth, 86, is one of the last of Lake County's native Pomo speakers and had been a member of the tribe since the early 1940s, more than a decade before the tribe was disbanded by the federal government. It was reconstituted in 1956.

"To tell her she wasn't" a member of the tribe, "that was the worst," said Goforth's daughter, Karen Ramos, 63, who lived on the rancheria for 24 years. Now, someone else lives in her home. Many of the people who were disenrolled in 2009 were removed because they weren't counted in the 1980 census that is a basis for membership. There were exceptions made for people like Goforth, but the tribal council in power in 2008 removed the exception, said Crandell.

The disenrollment cut off families from relatives and friends who remained members and, in some cases, had supported their removal, Moran said. They also lost their connection to their Native American heritage and tribal benefits, including medical care and college tuition assistance.

"We were tribeless," Moran said. "It really did take away who we were."

The disenrolled families challenged the decision, but it was upheld by the Bureau of Indian Affairs, which found it was consistent with the tribe's constitution. Crandell said current tribal leaders now want to alter the constitution to allow membership of those who belonged in the 1940s. All members also must still be at least one quarter Native American to qualify, he said.

Moran and her mother won't get their homes back but they are relieved to have their status reinstated and they hope there may be future opportunities for housing on the Rancheria.

Crandell said it's time to mend fences and move forward as a tribe whose members help each other instead of fighting against one another.

Moran agrees.

"This is what's going to change the sickness in the tribe," she said.

You can reach Staff Writer Glenda Anderson at 707-462-6473 or glenda.anderson@pressdemocrat.com. On Twitter @MendoReporter.
Notes from ~@~
[WP] Your Spouse goes into the bathroom only to come running out 15 seconds later. Clutching you close they tell you they fell into another dimension and what felt like seconds to you was a 1,000 years to them. They now want you to follow them back because they have built a life for you there. WRITING PROMPT...

submitted 9 hours ago by KraftyRooster ~ Reddit article source

Malcolm squeezed my hand. We were standing in front the bathtub, feeling a bit foolish. Well, I was at least. I knew this was all a joke, but for some reason my heart was was hammering like a drum. "Close your eyes babe," he said.

"Why?" I asked. "I don't want to miss anything. This whole dimension jumping is not exactly something one does every day, after all." I could see a spider crawling it's way across the bottom of the tub, a dark speck in a sea of cream, zig-zagging it's way towards the drain.

"Do you trust me?"

I looked at my husband. "Would I be standing in a bathroom like this if I didn't?"

"You're humoring me. I get it. But I'm not lying." One lock of my hair fell out of my tight bun of hair and hung loosely in front of my face. Malcolm reached out and brushed it out of the way so that he could stare me in the face. "Hey, I love you. Now close your eyes."

I took a deep breath. "Okay."

He clasped my hand again, and I squeezed it until the knuckles turned white. I felt him slip a small piece of paper into my palm. I looked up at him quizzically, but he was already facing forward at the wall. "On the count of three, then we'll do it."

"Do what?"

He ignored me. "One. Two. Three!"

I shut my eyes and felt a sharp jerk on my hand, and then my navel, and then suddenly the floor was gone and I was flying. I could feel wind and particles whipping by my face. I wanted to scream, but was afraid if I opened my mouth then something might fly in it.

There was a second sharp pull at my arm wrenching my sharply in a new angle, and I was thrust away from my husband. I lost all reservations and opened my mouth to scream his name, but nothing came out, the sound of my voice consumed by the void of another dimension. Then I was alone.

My body connected with something hard, and I lost consciousness.

---

Seagulls.

I could hear them calling to each other.

It had been ages since Malcolm and I had taken a proper vacation to the ocean. It was good to finally be back, except why was I at the ocean again?

"You alright, miss?"

I opened my eyes, and only saw blurry shapes. The world was fuzzy as if I needed a pair of glasses, but I could make out three distinct colors: the dark navy water of the ocean, the bright cerulean of the sky and the beige expanse of sand stretching for miles in two directions before me. The sun was hot on my skin and sand was sticking in bunches to my elbows. I waited patiently for my mind to unscramble and my bearings to return to me.

It came in pieces: Followed Malcolm into bathroom. Different dimension. New life. Flying. Got separated. Hit a thing. Here now.

"Hello? Miss? You a mute or somethin'?"

I looked up. A girl no older then twelve or thirteen was looking down at me. She had tanned skin and short sandy hair fashioned in a short pixie cut. She was offering a hand to me, and it was at that moment that I realized that I was sprawled out on my back.

"I'm okay...I think. Thanks." I accepted her hand and let her pull me to my feet. My entire body ached, as if I had done a work out at the gym for the first time in months. The girl was strong for her size, and did all the work to get me standing again.

I began to dust sand out of my plaid pajama bottoms. I noticed the girl was staring at me with a funny look. "What?" I asked, still groggy.

"That's a funny thing you wearin'. You're from the Outside, yeah?"

If the Outside is a different dimension, then yeah, I thought.

"Something like that." I looked around. Out past a horizon of dunes, I could see a row of thatched, red roofs, a patchwork plain of mismatched and uneven tiles. It appeared to be some type of shanty fishing town. There were fishing lines dotting the shoreline, propped up in the sand, all facing the sea.

"You must have come for the funeral then. Lot's of Outsiders will be sailing in the next few days. Guess you must have shipwrecked huh?"

My head was still pounding and I only understood half of what the girl was saying. "Funeral? No. I'm looking for a man. Name is Malcolm Reynolds. Apparently he's lived...uh...here for about 1000 years. You heard of him?"

The girl shook her head and kicked at the sand. "Don't know anyone by that name. It's a big world miss." She took a step closer and peered a bit closer in to my hears. "We should get you to a doctor. We only got herbalists in the fishing village, so if you want a real one you have to head into the city."

I shook my head. "I can do that later, after I find my husband."

She shrugged. "Suit yourself. You said he lived here a thousand years, yeah? Well anyone that lives that long would have to have a record in the city library." She began to walk over to the fishing lines by the sea to check them. "I'm heading up that way for the funeral, you can join me if you like."

It wasn't like I had any better ideas. I looked in both directions as far as I could, craning my neck as I did so. No sign of Malcolm anywhere. "Okay," I said. I held out my hand again. "I'm Jill, by the way."

She clasped in with bony fingers. "Pleasure to meet you, Ms. Jill the Outsider. I'm Ko'sa." She pointed back towards the village. "Let's head back to my cottage. We can stop and get provisions before we head into the capital. If we leave now we can get in before the lines at the city gates get too long."

I nodded. "Must be quite a funeral."

"You could say that." Ko'sa grinned. "It's a funeral for the queen, after all."

The queen? Guess even alternate dimensions are ruled by royalty, I thought.

"She was a good queen then?"

Ko'sa bowed her head. "Yeah. She'll be missed, at least by most of us. Some of us... wonder about her death. Whether it was really natural or not. The Queen and the King were an arranged marriage you see, didn't exactly fancy each other. Some say he had it in for her, loved another."

As Ko'sa prattled on about the royal family, I realized there was something pressed against my left palm, now slick with sweat. I opened my hand to reveal a note. The same note that Malcolm had thrust into my hand back in the bathroom.

It was tiny and rolled up neatly, like a scroll. With fingers that were slightly trembling, I unrolled the tiny piece of parchment and read the words in my husband's hand writing.

~If you ever need to find me, just ask for the King ;)
Dahbud Mensch ~ Stuck in the middle with WHO ? ~ News Worth Repeating
Comcast, AT&T Are Paying Minority Groups
To Support Killing Net Neutrality

by Karl Bode ~ Wed, Feb 15th 2017 6:27am
from the sock-puppetry dept ~ Techdirt Source

For years, we've noted how one of the greasier lobbying tactics in telecom is the use of minority groups to provide the illusion of broad support for what's often awful policy. Such groups are given cash for a shiny new event center in exchange for parroting any policy position that comes across their desks, even if it dramatically undermines their constituents. As a result, we've shown how time and time again you'll see minority coalitions like the "Hispanic Technology & Telecommunications Partnership" supporting awful mergers or opposing consumer-centric policies like more cable box competition or net neutrality.

And it's not just minority groups. A wide variety of groups take telecom cash to repeat whatever they're told, whether it's rural Texas school associations, the U.S. Cattlemen's Association or even "balloonists." Some of these groups are created specifically for this purpose. Other times, these groups are "co-opted" without understanding what they're actually supporting. The goal overall is simple: to create the illusion of broad support for bad ideas the actual public -- minority or otherwise -- would oppose.

With the debate over net neutrality heating up once again, ISPs have again dusted off this tried and true tactic to mislead the press, public, and politicians. As a result, we're seeing numerous civil rights groups that are more than happy to let giant corporations like AT&T and Comcast rent their identity for the weekend. This week, a coalition of such groups, including the NAACP, Asian Americans Advancing Justice, and the National Urban League, fired off a letter urging Senators to move quickly to craft "a permanent statutory solution" to "solve" net neutrality once and for all:

The issue of network neutrality and the importance of a free and open internet has been a political football. Every time the political pendulum swings, this policy debate becomes difficult, convoluted, and even condescending. One thing is crystal clear: The internet should be open and accessible.

For this reason, we support a permanent statutory solution that enshrines the basic open internet principles into law. These core principles are not controversial and should not be subject to endless litigation, regulation, and reconsideration. A statute locking in net neutrality would protect net neutrality no matter how the political winds blow.

A statutory approach also avoids the jurisdictional and classification problems that plagued the last FCC. The goal should be improvement, deployment, and adoption of the high speed networks that all Americans deserve. Legislation will provide certainty to consumers and industry for the foreseeable future.

On the surface this sounds perfectly reasonable. Until you understand what's actually happening in telecom policy and the fight for net neutrality right now.

While there's no debate that a Congress-made net neutrality law would be the ideal solution, you may have noticed that Congress is so awash in telecom campaign contributions that crafting a law not riddled with fatal loopholes has been impossible. As a result, the best path forward for those that actually care about net neutrality is to leave the existing rules and the FCC's Title II authority in place (which is what these groups should be advocating for).

But, since that's not what ISPs want, they're pushing Congress -- and their armies of dollar-per-holler policy tendrils -- to push for a new law, one that will claim to "solve" net neutrality but will actually work to kill it through "compromise."

The FCC technically could walk back net neutrality via the rulemaking process, but it would require another public open comment period. And since the 4 million comments made the last go-round broke FCC records, ISPs aren't keen on revisiting this strategy. So the strategy is this: craft a new Communications Act rewrite or other law professing to codify net neutrality into law, but bury it with so many loopholes as to make it net neutrality protection in name only. When net neutrality supporting Senators in Congress fail to come to the table, they'll be derided as being unwilling to compromise for the good of the people.

But it's not really a compromise when the end product is worse than doing nothing (read: leaving the popular rules alone).

Once you understand all of that, it becomes clearer how the broadband industry is using these groups to create bogus support for a new, much weaker net neutrality law to "avoid the jurisdictional and classification problems that plagued the last FCC." And if you follow the money behind this week's letter, you'll find that the group that coordinated it has a long, proud history of taking money from telecom companies, in exchange for coordinating civil rights group support for everything from the the latest megamerger to the assault on net neutrality:

Telecom issues, however, are a particular specialty. Last week's letter was organized by the Multicultural Media, Telecom & Internet Council (MMTC), a group funded by the telecom industry that has previously encouraged civil rights groups to oppose net neutrality. MMTC in previous years reported receiving about a third of its budget from industry-sponsored events; its annual summit, which was held last week, was made possible by $100,000 sponsorships from Comcast and AT&T, as well as a $75,000 sponsorships from Charter Communications and Verizon.

This tactic has been so successful for Comcast, the company actually renamed their top lobbyist, David Cohen, the company's "Chief Diversity Officer." And while Comcast does indeed occasionally fund groups and events that put the needed cash and services to good work, you're supposed to ignore the fact that Comcast lobbyists are actively working to undermine the minority communities the company claims to be helping with their other hand. Whenever I point this out, Comcast yells at me for calling Cohen a lobbyist.

We've been talking about this strategy for more than a decade now and nothing really seems to change. Since this cozy quid pro quo isn't technically illegal, and is never put into writing, groups accused by reporters of selling their constituents down river either don't respond to requests for comment (as was the case in The Intercept's latest report on this subject), or they become breathlessly indignant at the very idea their integrity could be questioned. All the while, these groups' constituents are usually entirely unaware they're being used as political props -- to actively undermine our collective best interests.

Related: Telecom Crime & Punishment
Notes from ~@~ News Worth Repeating
New bill would end
Daylight Saving Time in California

By KATY MURPHY | kmurphy@bayareanewsgroup.com | Mercury News Article Source
PUBLISHED: February 16, 2017 at 2:02 pm | UPDATED: February 17, 2017 at 3:07 am

SACRAMENTO – After an unsuccessful campaign last year to end Daylight Savings Time, a California state lawmaker is trying again to put a stop to all of the springing forward and falling back that Californians do twice a year.

Kansen Chu, D-San Jose, wants to put the issue to voters, but to get it on the ballot he first must win support from his colleagues in the Legislature. Chu introduced Assembly Bill 807 on Wednesday.

Last year, the Senate narrowly voted the proposal down in bipartisan fashion, with opponents raising concerns about the summer and fall harvest as well as about being four hours behind the East Coast for half the year.

If Chu wins over his colleagues — and later, California voters — the Legislature would have the authority to either change the dates and times for Daylight Saving Time or to end it altogether with a simple majority vote.

But for now, Daylight Saving Time — which makes for darker spring mornings and later sunsets — is still in effect, and just around the corner. The state "springs forward" an hour on March 12.
Nobody for President ~ NONE of the ABOVE should be a choice on voter ballots ~ News Worth Repeating

Gallery: Nobody For President, Thanks to Sharon Paltin, M.D. aka Sharon-Sharealike
Source: Creative Resistance; A Showcase for Activist Art

California bill would make
Election Day a state holiday

By KATY MURPHY | kmurphy@bayareanewsgroup.com | Mercury News Article Source
PUBLISHED: February 16, 2017 at 3:56 pm | UPDATED: February 16, 2017 at 11:16 pm

SACRAMENTO – Many Californians would no longer have to worry about squeezing a trip to the polls into their working day if a bill proposed by a Silicon Valley lawmaker becomes law.

Assembly Bill 674, authored by Evan Low, D-Cupertino, would make November elections on even years a holiday for schools and state workers as a way to boost voter turnout. Private businesses would not be required to close, but Low said he hoped many would choose to give their employees the day off.

"I think this will ensure that more people will be able to participate in the electoral process," Low said in an interview Thursday.

In November, 75 percent of registered voters and 58.7 percent of Californians eligible to vote participated, according to data from the California Secretary of State's Office. The numbers were far lower for the general election held in 2014, where just 42 percent of registered voters cast ballots.

Vermont Sen. Bernie Sanders also has called for a national holiday on those even-numbered general election years. "We should not be satisfied with a `democracy' in which more than 60 percent of our people don't vote and some 80 percent of young people and low-income Americans fail to vote," he said in a news release announcing the 2015 "Democracy Day" bill, which did not pass.

California wouldn't be the first to take this step. Other states, such as New Jersey, have declared Election Day a holiday, as has the commonwealth of Puerto Rico.

Of course in California, millions of people vote long before Election Day without stepping foot at a polling station. In November, 8.4 million people — 57 percent of everyone who cast a ballot — voted by mail, according to the Secretary of State's Office.

Other bills in Low's package include a proposal to force public officials convicted of voter intimidation to forfeit office and legislation to make it easier for "no party preference" voters to participate in primary elections.
SDR Radio ~ Software Defined Radio ~ News Worth Repeating
Listening to February 2017 HAARP
Experiments with an HF Capable SDR

from RTL-SDR, February 16, 2017, Article Source

This year at the end of February HAARP (High Frequency Active Auroral Research Program) scientists are planning to run several experiments that involve transmission. HAARP is a high power ionospheric research radio transmitter in Alaska, which typically transmits in the 2.7 – 10 MHz frequency region. The transmissions are powerful enough to create artificial auroras in the sky. Due to a lack of funding HAARP research was shut down in May 2013, and then later given to the University of Alaska Fairbanks (UAF) in 2015.

UAF plans to activate HAARP again at the end of Feburary, so it seems that it would be interesting to receive the waveforms with an HF capable SDR such as the RTL-SDR v3, or with an upconverter like the SpyVerter. Under some conditions the signal could propagate all over the world. It seems that the researchers are also interested in reception reports from listeners and they plan to post updates closer to the dates of transmission. The full press release reads:

The University of Alaska Fairbanks Geophysical Institute is planning its first research campaign at the High Frequency Active Auroral Research Program facility in Gakona.

The High Frequency Active Auroral Research Program facility near Gakona includes a 40-acre grid of towers to conduct research on the ionosphere. The facility was built and operated by the U.S. Air Force until August 2015, when ownership was transferred to UAF's Geophysical Institute.

At the end of February, scientists will use the HAARP research instrument to conduct multiple experiments, including a study of atmospheric effects on satellite-to-ground communications, optical measurements of artificial airglow and over-the-horizon radar experiments.

Members of the public can follow one of the experiments in real time. Chris Fallen, assistant research professor in space physics, will be conducting National Science Foundation-funded research to create an "artificial aurora" that can be photographed with a sensitive camera. Observers throughout Alaska will have an opportunity to photograph the phenomenon, which is sometimes created over HAARP during certain types of transmissions.

Under the right conditions, people can also listen to HAARP radio transmissions from virtually anywhere in the world using an inexpensive shortwave radio. Exact frequencies of the transmission will not be known until shortly before the experiment begins, so follow @UAFGI on Twitter for an announcement.

For more details on the dates and times of Fallen's experiments, as well as information on how to observe, visit https://sites.google.com/alaska.edu/gakonahaarpoon/. Information is also available at the HAARP website, the UAF http://gi.alaska.edu/haarp-0 and the official UAF HAARP Facebook page, https://www.facebook.com/UAFHAARP/.

Operation of the HAARP research facility, including the world's most capable high-power, high-frequency transmitter for study of the ionosphere, was transferred from the U.S. Air Force to UAF in August 2015.

On their Google sites page they write how to participate:

Anybody who wants to participate and follow HAARP experiments should follow the official and unofficial announcements linked at the top of this page. There are two main ways to participate in the campaign: by listening to the radio transmissions from HAARP itself or by photographing artificial auroras created by HAARP. Amateur (Ham) radio operators can also use temporary ionosphere irregularities created by HAARP to open new propagation modes for their own transmissions.

A shortwave radio and knowledge of the time and frequency of the HAARP transmissions provides opportunities to "listen in" since the radio wave energy often (but not always) propagates very large distances, sometimes worldwide! Shortwave radios capable of receiving frequencies in the same range that HAARP can transmit, between approximately 2.7 and 10 MHz (2700 and 10,000 kHz) allow anyone to hear HAARP transmissions provided long-distance radio propagation conditions are sufficient and the radio is tuned to one of the frequencies where HAARP is transmitting. Ham radio operators also have an opportunity to reflect (or "bounce") their own transmissions, typically in the HF, VHF or UHF bands, off ionosphere irregularities created above HAARP during high-power experiments. This creates propagation modes that would normally only be possible during certain space weather events such as aurora. ~ Click to Watch A Video
Mike Wilhelm ~ Charlatans, Flamin' Groovies, Loose Gravel, and more

Mike Wilhelm & Curtis

Great MP3 Podcasts via Mike Wilhelm

Hear The People ~ http://www.flyingsnail.com/Podcast/HearThePeople.mp3

Sympathy For The Devil ~ http://www.flyingsnail.com/Podcast/SympathyForTheDevil.mp3

When You Got A Good Friend ~ http://www.flyingsnail.com/Podcast/WhenYouGotAGoodFriend.mp3
Notes from ~@~

On the Bus, Carolyn Mountain Girl Garcia from vimeo
Belote's Studio 354 ~ Artist's Gallery & Bay Area Showcase, Oakland, CA
California Art
from the collection of Edan Hughes
February 8, 2017 ~ April 2, 2017
Belote's Studio 354 ~ 354 W. MacArthur Blvd, Oakland, California
Notes from ~@~

Carlin Step, DJ Steve Porter & Eli Wilkie from Roland Kardeby


The Great Bell Chant (The End of Suffering) from R Smittenaar


One Day, Matisyahu from 100%


Unsung Hero from Rattakarn Srithavatchai "Garn"
---
---
Freedom of expression and freedom of speech aren't really important unless they're heard...It's hard for me to stay silent when I keep hearing that peace is only attainable through war. And there's nothing more scary than watching ignorance in action. So I dedicated this Emmy to all the people who feel compelled to speak out and not afraid to speak to power and won't shut up and refuse to be silenced. ~ Tom Smothers
---
---
Cree Prophecy

Only after the last tree has been cut down,

Only after the last river has been poisoned,

Only after the last fish has been caught,

Only then will you find money cannot be eaten.
---
---
Develop Your Mind, Not Sacred Sites

In an 1868 treaty, drafted at Fort Laramie in Sioux country, the United States established the Black Hills as part of the Great Sioux Reservation, set aside for exclusive use by the Sioux people. However, after the discovery of gold there in 1874, the United States confiscated the land in 1877. To this day, ownership of the Black Hills remains the subject of a legal dispute between the U.S. government and the Sioux.
---
---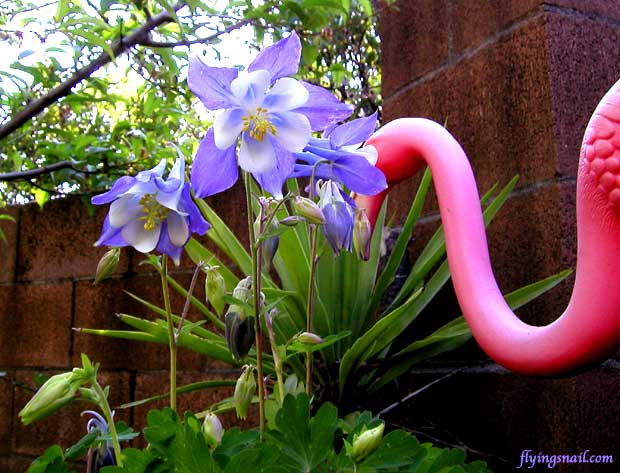 Where Have All the Flowers Gone?
---
---
Sacred Clowns

The Heyókȟa symbolize and portray many aspects of the sacred, the Wakȟáŋ. Their satire presents important questions by fooling around. They ask difficult questions, and say things others are too afraid to say. By reading between the lines, the audience is able to think about things not usually thought about, or to look at things in a different way.

Principally, the Heyókȟa functions both as a mirror and a teacher, using extreme behaviors to mirror others, thereby forcing them to examine their own doubts, fears, hatreds, and weaknesses. Heyókȟas also have the power to heal emotional pain; such power comes from the experience of shame--they sing of shameful events in their lives, beg for food, and live as clowns. They provoke laughter in distressing situations of despair and provoke fear and chaos when people feel complacent and overly secure, to keep them from taking themselves too seriously or believing they are more powerful than they are.

In addition, sacred clowns serve an important role in shaping tribal codes. Heyókȟa's don't seem to care about taboos, rules, regulations, social norms, or boundaries. Paradoxically, however, it is by violating these norms and taboos that they help to define the accepted boundaries, rules, and societal guidelines for ethical and moral behavior. This is because they are the only ones who can ask "Why?" about sensitive topics and employ satire to question the specialists and carriers of sacred knowledge or those in positions of power and authority. In doing so, they demonstrate concretely the theories of balance and imbalance. Their role is to penetrate deception, turn over rocks, and create a deeper awareness. From Word Worlds, Where simplifying complexity becomes art.
Nobody for President ~ NONE of the ABOVE should be a choice on voter ballots

Curtis Spangler & Wavy Gravy, Nobody for President Rally, 197610.12 _Photo: James Stark


American Dream, George Carlin from Ishtar [Not Work Safe]

Nobody should have that much power

---
---
Oh, I hope that I see you again I never even caught your name As you looked through my window pane ~ So I'm writing this message today I'm thinking that you'll have a way Of hearing the notes in my tune ~ Where are you going? Where have you been? I can imagine other worlds you have seen ~ Beautiful faces and music so serene ~ So I do hope I see you again My universal citizen You went as quickly as you came ~ You know the power Your love is right You have good reason To stay out of sight ~~ But break our illusions and help us Be the light ~ Message by Mike Pinder
---
---

Why I Think This World Should End, Brandon Sloan
---
---
Without love in the dream, it will never come true. ~ Jerry Garcia/Robert Hunter
And in the end, the love you take is equal to the love you make. ~ John Lennon