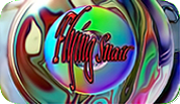 During times of universal deceit, telling the truth becomes a revolutionary act. ~ George Orwell
Throughout America's adventure in free government, our basic purposes have been to keep the peace; to foster progress in human achievement, and to enhance liberty, dignity and integrity among people and among nations. To strive for less would be unworthy of a free and religious people. Any failure traceable to arrogance, or our lack of comprehension or readiness to sacrifice would inflict upon us grievous hurt both at home and abroad. ~ Dwight D. Eisenhower
Nobody for President ~ NONE of the ABOVE should be a choice on voter ballots
~ Treason
TREASON?

Why Are Politicians, RNC & DNC
trying to destroy America?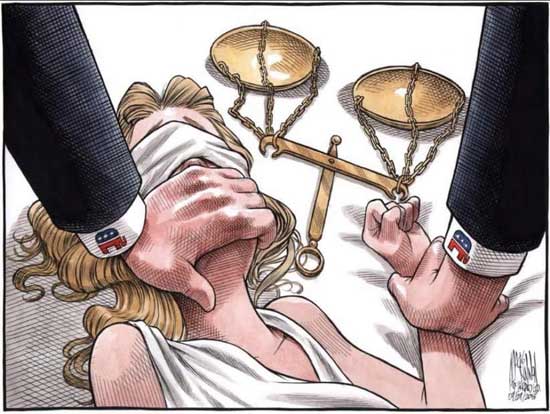 Beethoven's 5 Secrets ~ OneRepublic ( Cello Cover) ~ ThePianoGuys via mzeyimateos
Nobody for President ~ NONE of the ABOVE should be a choice on voter ballots
~ Campaign Manager
Comments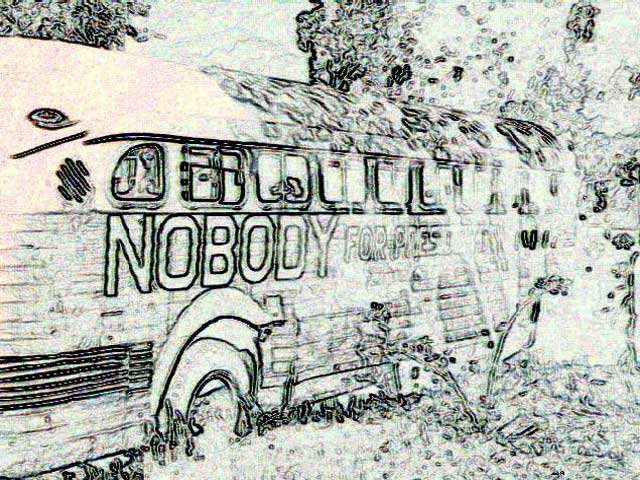 by C. Spangler
During 1975 I was working on some statistic (computer) programs and accidentally ran across numbers showing fifty percent (50%) of 'the people' who could vote, were not registered, or showing up at the polls. In other words, plain and simple, APATHY was at hand!
Simultaneously, I was growing tired of all political arguments; especially "voting for lesser of evils," decided to come up with an alternative, and here is the result...
The least expensive, most effective way to implement political change was eliminate the office of president and let Congress run the country _or_ include NONE of the ABOVE as a valid choice on voter ballots.
On December 8, 1975 I discussed these statistics with Wavy Gravy and he replied, "You mean Nobody is winning Presidential elections?"
That question became a spark that ignited the Birthday Party's Nobody for President campaign.
The "Birthday Party" decided to support an easy, cost-effective, way to restore political balance:
None of the Above
should be a choice on voter ballots.

Distant Relatives [Patience] via nabil elderkin
Unfortunately, a jaded two party system rejects this simple fix because Nobody has all the answers and believes: if a majority of citizens voted for None of the Above, rather than lesser of evils, voters would have to find someone competent to lead them !!! The media said, "Nobody could argue with that logic."
(1) Put "None of the Above" on voter ballots.
(2) Change requirements for President:
(a) Extremely hard civil service exam.
(b) Top scores compete in Prezolympics.
(c) Top 10 winners become candidates.
(d) Election winner becomes President.
(e) Gets device implanted in brain that explodes if a lie is told.
(3) Hire a Ribbon Cutter for President.
(a) Saved money pays off national debt.
(4) Declare election day a holiday.
(a) Voting receipt required for pay.
(5) Tie election participation to jury duty.
(a) Those who don't vote go on jury rolls.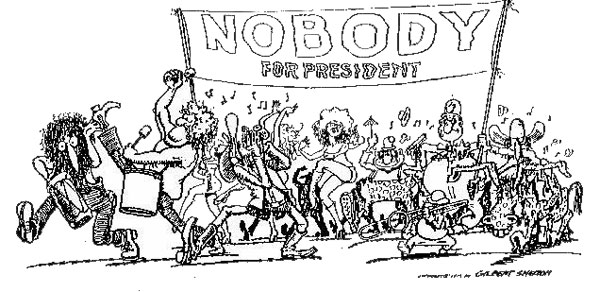 Nobody always tells the truth, brought peace to our time, lowered taxes, balanced the budget, fed the hungry & destitute, established a corporate death penalty, created free health care, ordered Congress & Senate to use same health benefits as "The People," reminded everybody Jesus said, "Love one another" (NOT murder or maim), and ...bakes apple pie better than Mom!

Robin Trower - Bridge of Sighs - BBC 1974 HD via Klaus
Myths of Mass Deception: Thanksgiving Is A Celebration of Genocide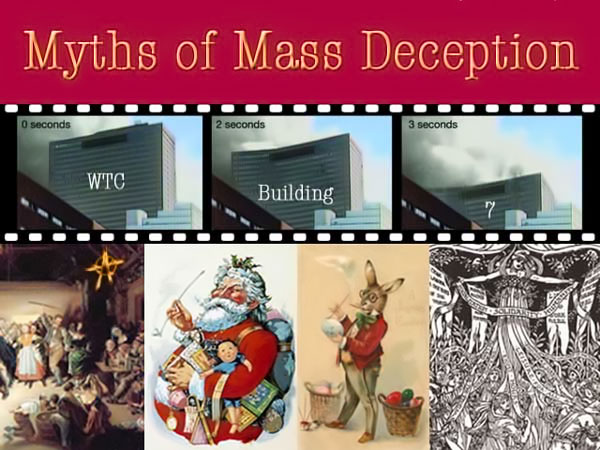 Cree Prophecy
Only after the last tree has been cut down,
Only after the last river has been poisoned,
Only after the last fish has been caught,
Only then will you find money cannot be eaten.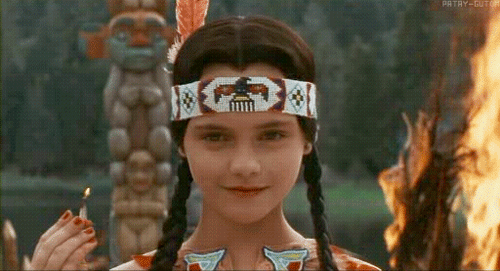 4. Life is like photography. You use the negative to develop.

Leningrad Cowboys, Happy Being Miserable via Leningrad Cowboys Official
6. If we want world peace, we must let go of our attachments and truly live like nomads. That's where I no mad at you, you no mad at me. That way, there'll surely be nomadness on the planet. And peace begins with each of us. A little peace here, a little peace there, pretty soon all the peaces will fit together to make one big peace everywhere.

Nothing else matters, Metallica arr. Karianne Brouwer violin, Maaike Schoenmaker cello
Notes from ~@~
Freedom of expression and freedom of speech aren't really important unless they're heard...It's hard for me to stay silent when I keep hearing that peace is only attainable through war. And there's nothing more scary than watching ignorance in action. So I dedicated this Emmy to all the people who feel compelled to speak out and not afraid to speak to power and won't shut up and refuse to be silenced.~ Tom Smothers

Carlin Step, DJ Steve Porter & Eli Wilkie from Roland Kardeby

The Great Bell Chant (The End of Suffering) from R Smittenaar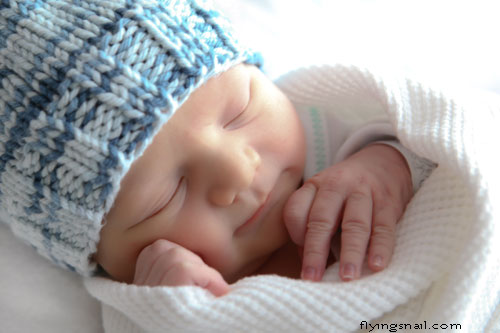 One Day, Matisyahu via ShalomLearning

Unsung Hero from Rattakarn Srithavatchai "Garn"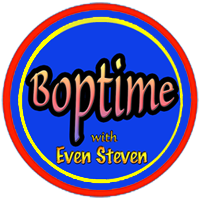 Boptime begins at 6am (EST) Saturday morning with a batch of oldies back to back to back. At 7am (EST) we'll hear the smoother side of Rockabilly with Michael Ace on Rockabilly Ridge. At 8am (EST) we bop back to this day in 1958. Elvis was in the Army and Little Richard abdicated to Bible school, but their records were still being spun when some of the best late 50s rock & roll was being made. At 9am (EST) Steve Ferris joins us for his Dream Hour. ~ Steve
BOPTIME: Saturday, 6 AM Eastern time, 3 AM Pacific time
Go To: http://www.wvud.org/?page_id=24
Click on a listening link below the WVUD logo:


Available locally in DE on WVUD-FM 91.3, Shoutcast [Search: WVUD], and TuneIn
Karl Cohen
~ Association International du Film d'Animation SF Newsletter
ASIFA-SF November 2019 Newsletter [PDF Format]

"WHY SURREALISM MATTERS TO ANIMATORS" 

by Karl Cohen ~ EatDrinkFilms Source

For over a quarter of a century I've been asking my cinema students on the first day of class "what is surrealism and why is it important to animators?"   Even though most are cinema majors, I generally ask that question again before a brave student will risk raising a hand.  Often the first answers deal with vague thoughts about dreams and nightmares.  Eventuality the discussion leads them to realize surrealism comes from our creative imaginations and that for over a hundred years it has provided a good deal of the imagery for films.

The heavily illustrated article in loaded with links to amazing surreal films. I hope you enjoy exploring it at: https://eatdrinkfilms.com/

ALSO My almost monthly column Cohen's Animation Corner is posted at http://cinesourcemagazine.com/ along with other recent articles I've written (on Where is My Roy Cohn, etc.)
The Sacred Clowns ~ Heyókȟa
The Heyókȟa symbolize and portray many aspects of the sacred, the Wakȟáŋ. Their satire presents important questions by fooling around. They ask difficult questions, and say things others are too afraid to say. By reading between the lines, the audience is able to think about things not usually thought about, or to look at things in a different way.
Principally, the Heyókȟa functions both as a mirror and a teacher, using extreme behaviors to mirror others, thereby forcing them to examine their own doubts, fears, hatreds, and weaknesses. Heyókȟas also have the power to heal emotional pain; such power comes from the experience of shame--they sing of shameful events in their lives, beg for food, and live as clowns. They provoke laughter in distressing situations of despair and provoke fear and chaos when people feel complacent and overly secure, to keep them from taking themselves too seriously or believing they are more powerful than they are.
In addition, sacred clowns serve an important role in shaping tribal codes. Heyókȟa's don't seem to care about taboos, rules, regulations, social norms, or boundaries. Paradoxically, however, it is by violating these norms and taboos that they help to define the accepted boundaries, rules, and societal guidelines for ethical and moral behavior. This is because they are the only ones who can ask "Why?" about sensitive topics and employ satire to question the specialists and carriers of sacred knowledge or those in positions of power and authority. In doing so, they demonstrate concretely the theories of balance and imbalance. Their role is to penetrate deception, turn over rocks, and create a deeper awareness.
Develop Your Mind, Not Sacred Sites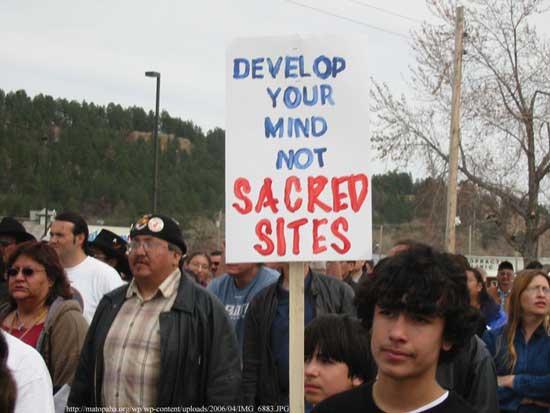 Cree Prophecy
Only after the last tree has been cut down,
Only after the last river has been poisoned,
Only after the last fish has been caught,
Only then will you find money cannot be eaten.
Nobody for President ~ NONE of the ABOVE should be a choice on voter ballots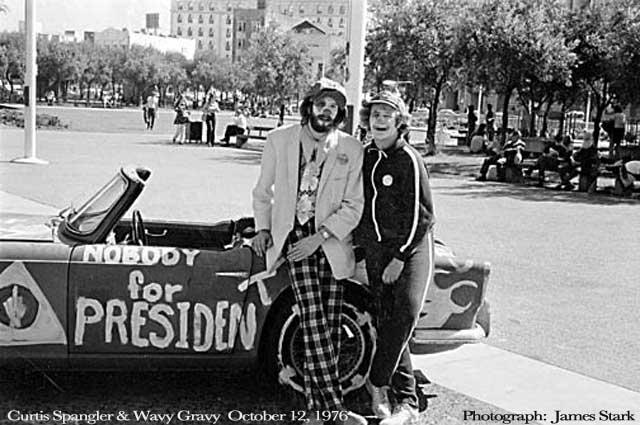 C. Spangler & Wavy Gravy, Nobody for President, 197610.12 ~ Photo: James Stark

American Dream, George Carlin via Ishtar [Not Work Safe] Nobody should have that much power


Message
via
Mike Pinder
Oh, I hope that I see you again I never even caught your name As you looked through my window pane ~ So I'm writing this message today I'm thinking that you'll have a way Of hearing the notes in my tune ~ Where are you going? Where have you been? I can imagine other worlds you have seen ~ Beautiful faces and music so serene ~ So I do hope I see you again My universal citizen You went as quickly as you came ~ You know the power Your love is right You have good reason To stay out of sight ~~ But break our illusions and help us Be the light ~ by Mike Pinder

Why I Think This World Should End, Prince EA via Prince EA
Without love in the dream, it will never come true. ~ Jerry Garcia/Robert Hunter
And in the end, the love you take is equal to the love you make. ~ John Lennon

{ ͡ʘ ͜ʖ ͡ʘ} Is Daylight Saving Time Dangerous? { ͡ʘ ͜ʖ ͡ʘ}