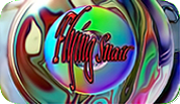 NONE of the ABOVE should be a valid choice on Voter Ballots!
Someone is looking at whatever you do, so always present your most charming you.
During times of universal deceit, telling the truth becomes a revolutionary act. ~ George Orwell
Throughout America's adventure in free government, our basic purposes have been to keep the peace; to foster progress in human achievement, and to enhance liberty, dignity and integrity among people and among nations. To strive for less would be unworthy of a free and religious people. Any failure traceable to arrogance, or our lack of comprehension or readiness to sacrifice would inflict upon us grievous hurt both at home and abroad. ~ Dwight D. Eisenhower
The State Department is
infested with communists.


Manifestoon via jessedrew

I have here in my hand a list of 205—a list of names that were made known to the Secretary of State as being members of the Communist Party and who nevertheless are still working and shaping policy in the State Department. [51][52] ~ Enemies within, February 9th, Senator Joseph McCarthy

The Original Complete List Of The


45 Declared Goals


For The Communist Takeover Of America




1. U.S. acceptance of coexistence as the only alternative to atomic war.

2. U.S. willingness to capitulate in preference to engaging in atomic war.

3. Develop the illusion that total disarmament [by] the United States would be a demonstration of moral strength.

4. Permit free trade between all nations regardless of Communist affiliation and regardless of whether or not items could be used for war.

5. Extension of long-term loans to Russia and Soviet satellites.

6. Provide American aid to all nations regardless of Communist domination.

7. Grant recognition of Red China. Admission of Red China to the U.N.

8. Set up East and West Germany as separate states in spite of Khrushchev's promise in 1955 to settle the German question by free elections under supervision of the U.N.

9. Prolong the conferences to ban atomic tests because the United States has agreed to suspend tests as long as negotiations are in progress.

10. Allow all Soviet satellites individual representation in the U.N.

11. Promote the U.N. as the only hope for mankind. If its charter is rewritten, demand that it be set up as a one-world government with its own independent armed forces. (Some Communist leaders believe the world can be taken over as easily by the U.N. as by Moscow. Sometimes these two centers compete with each other as they are now doing in the Congo.)

12. Resist any attempt to outlaw the Communist Party.

13. Do away with all loyalty oaths.

14. Continue giving Russia access to the U.S. Patent Office.

15. Capture one or both of the political parties in the United States.

16. Use technical decisions of the courts to weaken basic American institutions by claiming their activities violate civil rights.

17. Get control of the schools. Use them as transmission belts for socialism and current Communist propaganda. Soften the curriculum. Get control of teachers' associations. Put the party line in textbooks.

18. Gain control of all student newspapers.

19. Use student riots to foment public protests against programs or organizations which are under Communist attack.

20. Infiltrate the press. Get control of book-review assignments, editorial writing, policy-making positions.

21. Gain control of key positions in radio, TV, and motion pictures.

22. Continue discrediting American culture by degrading all forms of artistic expression. An American Communist cell was told to "eliminate all good sculpture from parks and buildings, substitute shapeless, awkward and meaningless forms."

23. Control art critics and directors of art museums. "Our plan is to promote ugliness, repulsive, meaningless art."

24. Eliminate all laws governing obscenity by calling them "censorship" and a violation of free speech and free press.

25. Break down cultural standards of morality by promoting pornography and obscenity in books, magazines, motion pictures, radio, and TV.

26. Present homosexuality, degeneracy and promiscuity as "normal, natural, healthy."

27. Infiltrate the churches and replace revealed religion with "social" religion. Discredit the Bible and emphasize the need for intellectual maturity, which does not need a "religious crutch."

28. Eliminate prayer or any phase of religious expression in the schools on the ground that it violates the principle of "separation of church and state."

29. Discredit the American Constitution by calling it inadequate, old-fashioned, out of step with modern needs, a hindrance to cooperation between nations on a worldwide basis.

30. Discredit the American Founding Fathers. Present them as selfish aristocrats who had no concern for the "common man."

31. Belittle all forms of American culture and discourage the teaching of American history on the ground that it was only a minor part of the "big picture." Give more emphasis to Russian history since the Communists took over.

32. Support any socialist movement to give centralized control over any part of the culture--education, social agencies, welfare programs, mental health clinics, etc.

33. Eliminate all laws or procedures which interfere with the operation of the Communist apparatus.

34. Eliminate the House Committee on Un-American Activities.

35. Discredit and eventually dismantle the FBI.

36. Infiltrate and gain control of more unions.

37. Infiltrate and gain control of big business.

38. Transfer some of the powers of arrest from the police to social agencies. Treat all behavioral problems as psychiatric disorders which no one but psychiatrists can understand [or treat].

39. Dominate the psychiatric profession and use mental health laws as a means of gaining coercive control over those who oppose Communist goals.

40. Discredit the family as an institution. Encourage promiscuity and easy divorce.

41. Emphasize the need to raise children away from the negative influence of parents. Attribute prejudices, mental blocks and retarding of children to suppressive influence of parents.

42. Create the impression that violence and insurrection are legitimate aspects of the American tradition; that students and special-interest groups should rise up and use ["]united force["] to solve economic, political or social problems.

43. Overthrow all colonial governments before native populations are ready for self-government.

44. Internationalize the Panama Canal.

45. Repeal the Connally reservation so the United States cannot prevent the World Court from seizing jurisdiction [over domestic problems. Give the World Court jurisdiction] over nations and individuals alike.


Robin Trower - Bridge of Sighs - BBC 1974 HD via Klaus
6. If we want world peace, we must let go of our attachments and truly live like nomads. That's where I no mad at you, you no mad at me. That way, there'll surely be nomadness on the planet. And peace begins with each of us. A little peace here, a little peace there, pretty soon all the peaces will fit together to make one big peace everywhere.


Nothing else matters, Metallica arr. Karianne Brouwer violin, Maaike Schoenmaker cello
4. Life is like photography. You use the negative to develop.


What In Tarnation?


Leningrad Cowboys, Happy Being Miserable via Leningrad Cowboys Official
Notes from ~@~

Carlin Step, DJ Steve Porter & Eli Wilkie from Roland Kardeby


The Great Bell Chant (The End of Suffering) from R Smittenaar


One Day, Matisyahu from 100%


Unsung Hero from Rattakarn Srithavatchai "Garn"
Amestizo [Randy CrazyHorse] ~ Shaman

US moves ahead with oil leases near sacred park ~ The Siege of Chaco Canyon
Boptime begins at 6am (EST) with an hour of oldies back to back to back, followed at 7am (EST) by Rockabilly Ridge with Michael Ace. We have back to back Dream Hours begining at 8am (EST) as listeners Phillip and Joanie reminisce with many of their past favorite tunes. ~ Steve

BOPTIME: Saturday, 6 AM Eastern time, 3 AM Pacific time
Go To: http://www.wvud.org/?page_id=24
Click on a listening link below the WVUD logo:

Boptime available locally on WVUD-FM91.3,
Shoutcast [Search: WVUD], and TuneIn
Karl Cohen
~ Association International du Film d'Animation SF Newsletter
ASIFA-SF February 2019 Newsletter [PDF Format]
Heyókȟa
~ Sacred Clowns
Sacred Clowns: The Heyókȟa symbolize and portray many aspects of the sacred, the Wakȟáŋ. Their satire presents important questions by fooling around. They ask difficult questions, and say things others are too afraid to say. By reading between the lines, the audience is able to think about things not usually thought about, or to look at things in a different way.

Principally, the Heyókȟa functions both as a mirror and a teacher, using extreme behaviors to mirror others, thereby forcing them to examine their own doubts, fears, hatreds, and weaknesses. Heyókȟas also have the power to heal emotional pain; such power comes from the experience of shame--they sing of shameful events in their lives, beg for food, and live as clowns. They provoke laughter in distressing situations of despair and provoke fear and chaos when people feel complacent and overly secure, to keep them from taking themselves too seriously or believing they are more powerful than they are.

In addition, sacred clowns serve an important role in shaping tribal codes. Heyókȟa's don't seem to care about taboos, rules, regulations, social norms, or boundaries. Paradoxically, however, it is by violating these norms and taboos that they help to define the accepted boundaries, rules, and societal guidelines for ethical and moral behavior. This is because they are the only ones who can ask "Why?" about sensitive topics and employ satire to question the specialists and carriers of sacred knowledge or those in positions of power and authority. In doing so, they demonstrate concretely the theories of balance and imbalance. Their role is to penetrate deception, turn over rocks, and create a deeper awareness.

Develop Your Mind, Not Sacred Sites

Cree Prophecy

Only after the last tree has been cut down,

Only after the last river has been poisoned,

Only after the last fish has been caught,

Only then will you find money cannot be eaten.
Nobody for President ~ NONE of the ABOVE should be a choice on voter ballots

Curtis Spangler & Wavy Gravy, Nobody for President Rally, 197610.12 ~ Photo: James Stark

American Dream, George Carlin via Ishtar [Not Work Safe] Nobody should have that much power


Bruce Springsteen & Tom Morello ~ The ghost of Tom Joad via Guitar Music
Nobody for President via Tom Morello ~ Tom's Home Page ~ Nobody will love you forever!
Oh, I hope that I see you again I never even caught your name As you looked through my window pane ~ So I'm writing this message today I'm thinking that you'll have a way Of hearing the notes in my tune ~ Where are you going? Where have you been? I can imagine other worlds you have seen ~ Beautiful faces and music so serene ~ So I do hope I see you again My universal citizen You went as quickly as you came ~ You know the power Your love is right You have good reason To stay out of sight ~~ But break our illusions and help us Be the light ~ Message by Mike Pinder

Why I Think This World Should End, Prince EA via Prince EA
Without love in the dream, it will never come true. ~ Jerry Garcia/Robert Hunter
And in the end, the love you take is equal to the love you make. ~ John Lennon

{ ͡ʘ ͜ʖ ͡ʘ} Is Daylight Saving Time Dangerous? { ͡ʘ ͜ʖ ͡ʘ}