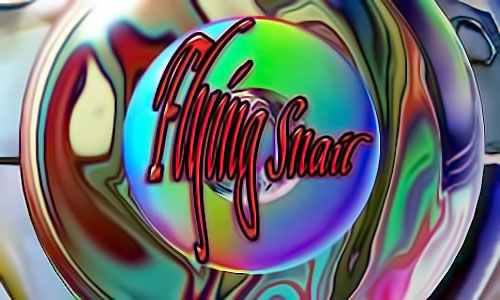 During times of universal deceit, telling the truth becomes a revolutionary act. ~ George Orwell





Merry Saturnalia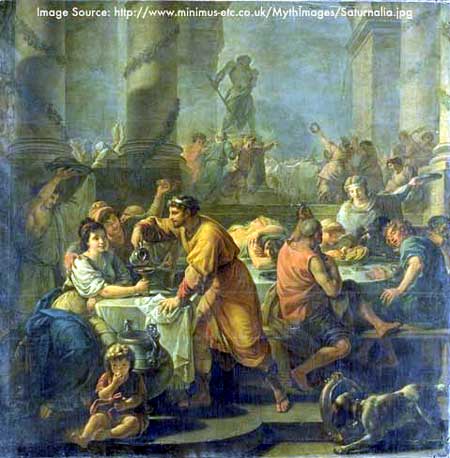 Saturnalia or Brumalia
A Winter Solstice Ritual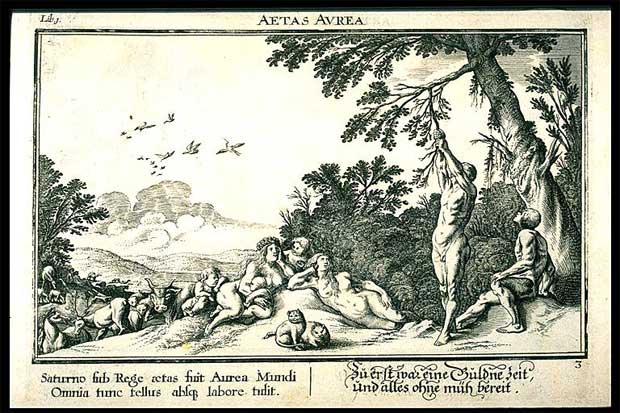 by Apollonius Sophistes
YOU ARE A PAGAN IF:
YOU BUY A CHRISTMAS TREE AND DECORATE IT
The evergreen tree is a symbol of the green to come at the re-birth of Mother Earth. In ancient Egypt they laid gifts under Palm Trees during the winter celebration. In ancient Rome they used the fir tree (called the Baal Berith) as a testimony to the Pagan messiah, Baal Tamar.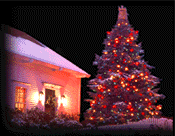 YOU EXCHANGE PRESENTS DURING DECEMBER
The Babylonians celebrated the birth of the God Tammuz on the Winter Solstice and God Nimrod would visit the evergreen trees of the people and leave gifts upon them.
The early Christian Church frowned upon the exchange of gifts because of its Pagan origins. People refused to give up the customs of their old Pagan religions, though. Ultimately, around 700 years ago, the Christian Church decided to attribute the gift exchange to symbolize the gifts given to Jesus by the three Wise Men. It took the Church over 1,300 years to finally "borrow" the Pagan ritual of gift exchanging and call it their own.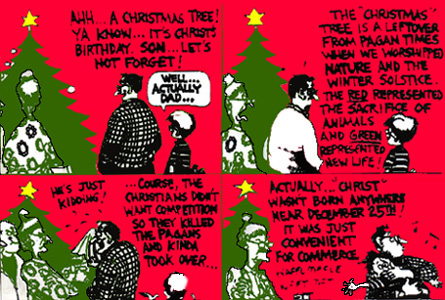 YOU KISS SOMEONE UNDER MISTLETOE
The Romans and Saturnalia celebrations are even credited with the tradition of kissing under the mistletoe. Mistletoe was used as a means to get a pretty girl to kiss you during the celebration and ultimately instigate an orgy. The Druids in Scotland and Ireland also believed that mistletoe was a symbol of fertility; a husband and wife desiring a child would hang the mistletoe around their bed during intercourse.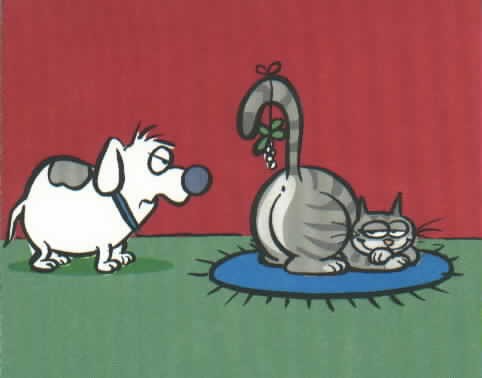 YOU BURN A YULE LOG
The Yule log and Yule Day have Babylonian origins. Yule is the Chaldee name for an infant or little child. December 25th was called Yule Day by Pagan Anglo-Saxon ancestors. The night preceding Yule Day was known as Mother's Night.
YOU CELEBRATE DECEMBER 25th

Roots of All Religion via FLS ~ At some point we must question our beliefs and always question authority.
The Bible does not tell Christians to celebrate the birth of Jesus. The Bible doesn't even tell us when Jesus was born. Of course we can look for "clues" within the gospels to when Jesus might have been born, and people have done that. The assumption of course is that these "clues" are authentic and not stolen from other Pagan mythology.
When the angels appear to the shepherds of Bethlehem to advise them of the birth of Jesus, the shepherds are feeding their flocks at night in the open fields. From late October to early March in Palestine one will encounter bitterly cold weather, icy rain, and sometimes even snow. Tending the flocks, much less tending them at night, is not what one finds Shepherds doing in Palestine (Bethlehem) in the middle of winter. The climate of Palestine dictates that flocks are in the field at night no later than late-October or mid-November and no sooner than early to mid-March. If we base the birth of Jesus on that clue alone, then Jesus would have been born sometime between March and late October.
It is also interesting to note that the Qur'an in Surah 19 talks about the birth of the prophet Jesus. The mother Maryam shakes the trunk of a palm tree (Qur'an 19:25) so that ripe dates fall upon her. Dates ripen in Palestine in the summer.
The Watchtower in December of 1991 stated, "The date of December 25 does not correspond to Christ's birth but to the feast of the Natalis Solis Invicti, the Roman sun festival at the solstice."
The celebration of Jesus' birth on December 25th did not start until 354 CE when Pope Gregory proclaimed the date as that of The Nativity.. Prior to 354 the Church had even guessed Jesus' birth to be in April. After the Church changed the date to December, there were Christians that refused to worship Jesus' birth in December and continued celebrating it in April. They became known as "April's fools."
Why did the Christian Church change the date to December 25th? They changed it because they were having a difficult time converting Pagans that did not want to give up their celebrations of Saturnalia, Natalis Solis Invicti, and Mithraism (among other winter solstice celebrations). Basically the change was made so Christians could say, "Hey look! We have a party, too!"
Another reason for the change to December 25th was not just to coincide with the five-day Pagan festival but also with Hanukkah. Hanukkah occurs on the 25th day of the Hebrew month of Kislev, which occurs usually in December. So by creating a Christian holiday around the same times as Hanukkah and the winter solstice, the early Christian Church was able to convert Pagans and Jews with the lure of a "grand party" to replace the one that the Pagans and Jews already celebrated.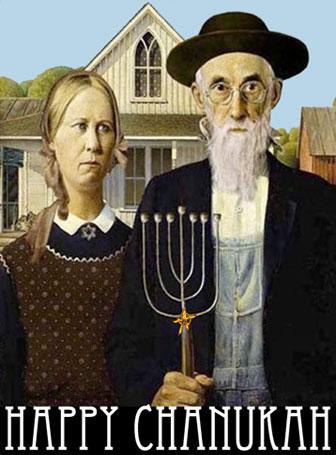 Happy Chanukah ~ Puritans banned Christmas in England
during 1552 and you read the disclaimer, didn't you ???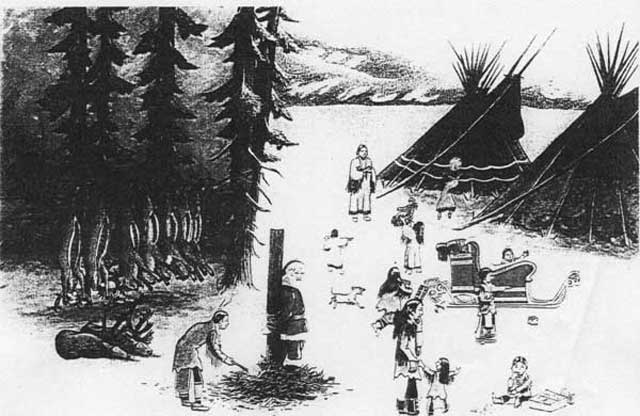 And now a word from Self Serving Politicians:
They/Them ~ Patriot Act ~ Telecom Crimes & Punishment ~ Drop Dead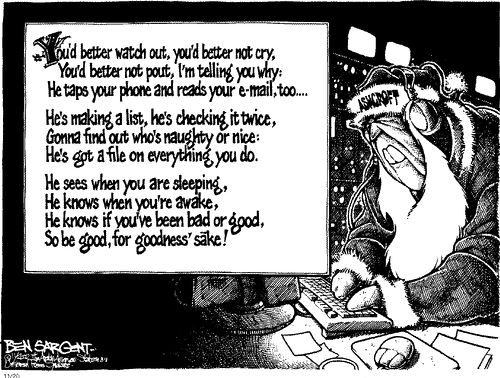 John Ashcroft [Bush War Criminal & U.S. Attorney General, 2001-05] as Santa: a Ben Sargent cartoon
You'd better watch out, you'd better not cry,
You'd better not pout, I'm telling you why:
He Taps Your Phone & Reads Your E-Mail Too
He's making a list, he's checking it twice,
Gonna find out who's naughty or nice,
He's Got A File On Everything You Do.
He sees when you are sleeping,
He knows when you're awake,
He knows if you've been bad or good,
So Be Good, For Goodness' Sake!
[With exception to Corporations who have bought and Paid For Politicians]
PEACE ON EARTH

Undone Lullaby, dj schmolli via Dave
Continue reading at "Myths of Mass Deception:"
http://www.flyingsnail.com/christmas.html
Disclaimer ~ # 5
5. It is true. As we go through life thinking heavy thoughts, thought particles tend to get caught between the ears, causing a condition called truth decay. So be sure to use mental floss twice a day. And when you're tempted to practice tantrum yoga, remember what we teach in Swami's Absurdiveness Training class: *Don't get even, get odd.*

Government of The People by corporations,
for the corporations will never perish from 'this earth'.


Corruption is Legal in America via Doku Mentor
'Intentional' event redirects cloud traffic
from Apple, Google & others through Russia

By Roger Fingas ~ Thursday, December 14, 2017, 06:52 am PT (09:52 am ET) ~ AppleInsider Source

Internet traffic coming into and out of Apple, Facebook, Google, Microsoft, and other companies was briefly redirected through a Russian provider on Wednesday, in what appears to have been a deliberate move.

The incident involved the Border Gateway Protocol, or BGP, which funnels high-level traffic through nodes like internet backbones, according to Ars Technica, citing reports by monitoring services BGPMon and Qrator Labs. BGPMon recorded two three-minute hijacks, affecting 80 address blocks in total. Qrator Labs said the incident spanned two hours, with the number of address blocks fluctuating between 40 and 80.

Some reasons for suspicion include the prominence of the impacted companies, and the fact that IP addresses were split into smaller blocks than those announced by the companies —something that doesn't normally happen with a BGP configuration error.

The autonomous Russian system that performed the hijack, known as AS39523, was previously inactive for years except for another BGP incident in August that involved Google. 

It's unknown what might been done with data if the latest redirect was deliberate, since much or all of it would've been protected by encryption that has yet to be defeated, at least according to public knowledge. An attacker could conceivably have figured out decryption, attempted to crack it, or may be storing the data for future attacks. ~ [Reddit Comments]
Paul Krassner ~ The Realist, Investigative Satirist
He Was No Hippie: Remembering Manson,
Prison, Scientology, and Mind Control

As I was diving into my research, I received a letter from Charlie himself.

By Paul Krassner / AlterNet / Article Source ~ November 26, 2017, 7:08 AM GMT

When Charles Manson was a prison inmate, he got introduced to Scientology by fellow prisoners, and his ability to psych out people was intensified so that he could zero in on their weaknesses and fears. In 1967, he was released and went to the Scientology Center in San Francisco. A friend who accompanied him there told me, "Charlie said to them, 'I'm Clear – what do I do now?'"

But they expected him to sweep the floor – shit, he had done that in jail. However, in Los Angeles, he went to the Scientology Celebrity Center. Now this was more like it – there he could mingle with the elite. I was able to obtain a copy of the original log entry: "7/31/68, new name, Charlie Manson, Devt. No address. In for processing = Ethics = Type III." The receptionist – who, by Type III, meant "psychotic" – sent him to the Ethics office but he never showed up.

At the Spahn Ranch, Manson combined his version of Scientology auditing with post-hypnotic techniques he had learned in prison, with geographical isolation and subliminal motivation, with sing-along sessions and encounter games, with LSD and mescaline, with transactional analysis and brainwashing rituals, with verbal probing and sexual longevity that he had practiced upon himself for all those years in the privacy of his cell. He was also raped by fellow inmates.

Ultimately, in August 1969, he sent his well-programmed "family" off to slay actress Sharon Tate, some friends, and her unborn baby. Tate's husband, film director Roman Polanski, was in London at the time. A few months later, when the family members were captured and charged with homicides, Manson was portrayed by the media as a hippie cult leader, and the counterculture became a dangerous enemy. Hitchhikers were shunned. Communes were raided. In the public's mind, flower children had grown poisonous thorns. But Manson was never really a hippie.

He had grown up behind bars. His real family included con artists, pimps, drug dealers, thieves, muggers, rapists, and murderers. He had known only power relationships in an army of control junkies. Indeed, Charlie Manson was America's Frankenstein monster, a logical product of the prison system – racist, paranoid, and violent – even if hippie astrologers thought that his fate had been predetermined because he was a triple Scorpio.

Now, on their black-painted bus, they visited the Hog Farm commune were all in a circle, chanting "Om," which somehow caused the visiting Manson to start choking and gagging, so his family began counter-chanting "Evil." It was an archetypal confrontation. Charlie even tried to get Hugh [later Wavy Gravy] Romney's wife, Bonnie Jean, in exchange for one of his girls. But they finally left, mission unaccomplished.

Manson had convinced himself and his family that the Beatles' songs – "Helter Skelter" and "Blackbird" – were actually harkening a race war, which he wanted to hasten by leaving clues to make it appear that black militants had done the killing. Stolen credit cards were deliberately thrown away in a black neighborhood. Healter (sic) Skelter was scrawled with a victim's blood on the refrigerator, and the word WAR was scratched onto a victim's stomach.

Roman Polanski put a $10,000 contract out on Manson's life.

Meanwhile, Black Panther Eldridge Cleaver was still on the lam. He had gone from Cuba to Algeria. Having been arrested for possession of marijuana, Timothy Leary escaped from prison to Algeria with the help of the Weather Underground, only to be imprisoned by his host, Cleaver. Leary escaped from Cleaver's clutches only to be arrested by American agents and taken back to the States, then put in solitary confinement at Folsom prison, in a cell right next to Manson's. The two "hole-mates" couldn't see each other, but they could talk. Manson didn't understand why Leary had given people acid without trying to control them.

"They took you off the streets," Manson explained, "so that I could continue with your work."

*   *   *

Coincidentally, as I was diving into my Manson research, I received a letter from Charlie himself. He had seen in prison a copy of The Last Supplement to the Whole Earth Catalog, co-edited by Ken Kesey and me. During the trial, I had published an apocryphal piece in The Realist about Manson's stay at Boys Town: "Charles Manson Was My Bunkmate" by Richard Meltzer. A defense attorney read it to Manson and he got pissed off. He complained, "You know how long I stayed in Boys Town? Two days!"

In response to his letter, I mentioned that the article had been intended only as a satire of media exploitation. He replied: "Yes, brother, the world is a satire and I did see all sides of your story, 'Charlie's Bunkmate.' But I think in Now with no cover. Most people take into their minds bad thoughts and call it joking. Some lie and call it funny. I don't lie." Shades of Trump.

In pursuit of information, I visited Warren Hinckle. He was my editor at Ramparts, and after that folded, at Scanlan's, which also folded, but he had been planning to publish an article on the Manson case in Scanlan's, and now he brought me to former FBI agent William Turner, who had checked out Doris Day. The only connection she could possibly have with the Manson case was that her son, record producer Terry Melcher, had met Charlie and was interested in his music, and that Melcher was a former tenant of the Beverly Hills mansion where the massacre took place. Aha! I realized that could be the focal point of my satire – a torrid affair between Doris Day and Charlie Manson – a perfect metaphor for the coming together of the image and underbelly of Hollywood. Just for the hell of it, I wrote to Manson and asked if he ever had sex with Doris Day.

His reply: "Yes, and I also f**ked [the Hollywood dog actor] Rin-Tin-Tin and the Virgin Mary."

I continued to absorb whatever details I could find out about the Manson case. A prison psychiatrist at San Quentin told me of an incident he had observed during Manson's trial. A black inmate said to Manson, "Look, I don't wanna know about your theories on race, I don't wanna hear anything about religion, I just wanna know one thing – how'd you get them girls to obey you like that?"

Manson replied, "I got a knack."

Hinckle also brought me to the renowned private investigator Hal Lipset, who informed me that not only did the Los Angeles Police Department seize pornographic films and videotapes that they found in Sharon Tate's loft, but also that certain members of the LAPD were selling them. Lipset had talked with one police source who told him exactly which porn flicks were available – a total of seven hours' worth for a quarter-million dollars. Lipset began reciting a litany of porn videos. The most notorious was Greg Bautzer, an attorney for Howard Hughes, with Jane Wyman, the former wife of then-Governor Ronald Reagan. There was Sharon Tate with Dean Martin. There was Sharon with Steve McQueen. There was Sharon with two black bisexual men.

Lipset recalled, "The cops weren't too happy about that one."

He told me there was a videotape of Cass Elliot from the Mamas and the Papas in an orgy with actors Yul Brynner, Peter Sellers, and Warren Beatty –  Brynner and Sellers, together with John Phillips of the Mamas and the Papas, had offered a $25,000 reward for the capture of the killers..

I had felt that there was some connection between Charlie's executioners and their victims before the murders took place. I finally tracked down a reporter who told me that when she was hanging around with L.A. police, they showed her a porn video of killer Susan Atkins and victim Voytek Frykowski, even though, according to the myth, they had never met until the night of the massacre.

But apparently the reporter mentioned the wrong victim, because when I asked Manson directly – "Did Susan sleep with Frykowski?" – he replied: "You are ill advised and misled. [hairdresser victim Jay] Sebring done Susan's hair and I think he sucked one or two of her dicks. I'm not sure who she was walking out from her stars and cages, that girl loves dick, you know what I mean, hon. Yul Brynner, Peter Sellers . . ."

I came across Billy Doyle's name in Ed Sander's book, The Family. Doyle was Cass Elliot's boyfriend. He was also the drug connection for two of the victims, Voytek Frykowski and his girlfriend, coffee heiress Abigail Folger. Sanders wrote:

Sometime during [the first week in August] a dope dealer from Toronto named Billy Doyle was whipped and video-buggered at [the Tate residence]. In the days before his death, Sebring had complained to a receptionist at his hair shop that someone had burned him for $2,000 worth of cocaine and he wanted vengeance. Billy Doyle was involved in a large-scale dope-import operation involving private planes from Jamaica.

And Dennis Hopper was quoted in the Los Angeles Free Press:

They had fallen into sadism and masochism and bestiality – and they recorded it all on videotape too. The L.A. police told me this. I know that three days before they were killed, twenty-five people were invited to that house to a mass whipping of a dealer from Sunset Strip who'd given them bad dope.

Naturally, Billy Doyle felt it was rude of Sebring and Frykowski to tie him to a chair, whip him, and then f**k him in the ass while a video camera taped the proceedings before a live audience. When folksinger Phil Ochs and Yippie Jerry Rubin visited Manson in jail, Ochs asked him if he knew Doyle. Manson, who had been quite glib up to that point, flinched, then hesitated, and said, "No."

Police investigators eliminated Doyle as a suspect in the murders. However, on the Friday evening just a few hours before the massacre took place, Joel Rostau – the boyfriend of Sebring's receptionist and an intermediary in a cocaine ring – visited Sebring and Frykowski at the Tate house, to deliver mescaline and coke. During the Manson trial, several associates of Sebring were murdered, including Rostau, whose body was found in the trunk of a car in New York. So it appeared that the Manson family had actually served as some sort of hit squad for a drug ring.

Voytek Frykowski's father had financed Roman Polanski's first film. He and Abigail Folger, were staying at the Polanski residence. She was paying the rent and supplying him with the money for their daily drug supplies. In July 1969, Billy Doyle promised Frykowski a new synthetic drug, MDA, made in Canada. I had tried MDA a few times – it felt like a combination of mescaline and amphetamine, acting as an extraordinary energizer and, if you were with the right person, a powerful aphrodisiac. The plan was for Frykowski to become the American distributor of MDA. He was hoping to sell a screenplay, but it's always nice to have something to fall back on.

Peter Folger was the coffee tycoon whose daughter Abigail had been one of the victims. She supported Tom Bradley as the first black candidate for mayor of Los Angeles, despite the objection of her father, who had a reputation as a fierce racist. While Ed Sanders was researching his Manson book, he received a Mafia kiss from a lawyer for Peter Folger.

Within a week after the murders, there was a dawn raid on the Spahn Ranch, with a grand-theft-auto search warrant. The Manson group had been stealing Volkswagens and turning them into dune buggies. Manson and four family members – Linda Kasabian, Susan Atkins, Patricia Krenwinkel and Leslie van Houten – were arrested, then released in three days. But, while they were in confinement, Atkins told her cellmate about the murders, and when the cellmate was released, she informed the Los Angeles police.

By this time, Manson and the others had moved to another ranch in Death Valley, where they were arrested again. Preston Guillory, a former deputy sheriff at the Malibu Sheriff's Department, aided the Los Angeles Sheriff's Department in the original raid of the Spahn Ranch. Guillory had participated in that raid, and I interviewed him at an apartment in San Francisco. He stated:

We had been briefed for a few weeks prior to the actual raiding of Spahn Ranch. We had a sheaf of memos on Manson, that they had automatic weapons at the ranch, that citizens had complained about hearing machine-guns fired at night, that firemen from the local fire station had been accosted by armed members of Manson's band and told to get out of the area, all sorts of complaints like this.

We had been advised to put anything relating to Manson on a memo submitted to the station, because they were supposedly gathering information for the raid we were going to make. Deputies at the station of course started asking, "Why aren't we going to make the raid sooner?" I mean, Manson's a parole violator, machine-guns have been heard, we know there's narcotics and we know there's booze. He's living at the Spahn Ranch with a bunch of minor girls in complete violation of his parole.

Deputies at the station quite frankly became very annoyed that no action was being taken about Manson. My contention is this – the reason Manson was left on the street was because our department thought that he was going to attack the Black Panthers. We were getting intelligence briefings that Manson was anti-black and he had supposedly killed a Black Panther, the body of which could not be found, and the department thought that he was going to launch an attack on the Black Panthers.

Manson was a very ready tool, apparently, because he did have some racial hatred and he wanted to vent it. But they hadn't anticipated him attacking someone other than the Panthers, which he did. Manson changed his score. Changed the program at the last moment and attacked the Tates and then went over to the LaBiancas and killed them. And here was the Sheriff's Department suddenly  wondering, "Jesus Christ, what are we gonna do about this? We can't cover this up. Well, maybe we can."

I bet those memos are no longer in existence. The memos about what Manson was doing. Citizens' complaints. All those things I'm sure have disappeared by now. It shows the police were conscious of the fact that he had these weapons in violation of his parole. You've got at least involvement here on the part of Manson's parole officer, on the part of the Sheriff's Department, probably the sheriff himself, and whoever gave him his orders. Manson should have been [imprisoned] long before the killings, because he was on parole, period. He was living at the Spahn Ranch with an outlaw motorcycle gang. I feel that, to say the least, the sheriff of Los Angeles County is an accessory to murder.

The raid was a week after the Sharon Tate thing, and the intelligence information was coming in for about three weeks prior to the raid. They just didn't want any arrests made. It was obvious they wanted the intelligence information we were gathering for some other reason. Three days after they were arrested, seventy-two hours later, they were all released – lack of evidence – after this mammoth raid. This raid involved two helicopters, 102 deputies and about twenty-five radio cars, and all the charges were dropped against everyone.

It appeared to me that the raid was more or less staged as an afterthought. It was like a scenario that we were going through. There was some kind of a grand plan that we were participating in, but I never had the feeling the raid was necessary or that it required so many personnel. Now, if you were a police official and you were planning a raid on the Spahn Ranch, utilizing 102 deputies and helicopters and all that, one would think that with all the information coming out a month prior to the raid, wouldn't you have them under fairly close surveillance? If you did have them under fairly close surveillance, wouldn't you see them leave the Spahn Ranch to go over and kill seven people and then come back?

So the hypothesis I put forward is, either we didn't have them under surveillance for grand-theft-auto because it was a big farce, or else they were under surveillance by somebody much higher than the Sheriff's Department, and they did go through this scenario of killing at the Tate house and then come back, and then we went through the motions to do our raid. Either they were under surveillance at the time, which means somebody must have seen them go to the Tate house and commit the killings, or else they weren't under surveillance.

You have to remember that Charlie was on federal parole all this time from '67 to '69. Do you realize all the shit he was getting away with while he was on parole? Now here's the kicker. Before the Tate killings, he had been arrested at Malibu twice for statutory rape. Never got [imprisoned for parole violation]. During the Tate killings and the Spahn Ranch raid, Manson's parole officer was on vacation, so he had no knowledge of Manson being incarcerated, so naturally Manson was released, but why wasn't a parole hold put on him?

It's like Manson had God on his side when all these things are going down, or else somebody was watching every move he made, somebody was controlling from behind the scenes. Somebody saw that no parole hold was placed. Manson liked to ball young girls, so he just did his thing and he was released and they didn't put any hold on him. But somebody very high up was controlling everything that was going on and was seeing to it that we didn't bust Manson.

Prior to the Spahn Ranch raid, there was a memo – it was verbal, I would have loved to Xerox some things but there wasn't anything to Xerox – that we weren't to arrest Manson or any of his followers prior to the raid. It was intimated to us that we were going to make a raid on the Spahn Ranch, but the captain came out briefly and said, "No action is to be taken on anybody at the Spahn Ranch. I want memos submitted directly to me with a cover sheet so nobody else can read them." So deputies were submitting memos on information about the Spahn Ranch that other deputies weren't even allowed to see. We were to submit intelligence information but not to make any arrests. Manson was in a free fire zone, so to speak. He was living a divine existence. We couldn't touch him.

And so it was that the presence of racism had morphed the Sheriff's Department into collaborators in a mass murder. But who was the higher-up that gave them the order to leave Manson alone? I was certainly prepared to believe that's what occurred. I had been gathering piece after piece of a mind-boggling jigsaw puzzle, trying to make them all fit snugly into one big cohesive picture, but without having any model to pattern it after.

Tex Watson, the Manson family member who led the others on the night of the massacre, had played a bigger part in planning the massacre than generally believed. Charlie had instructed the girls to do whatever Tex told them. When Manson was charged, Watson was also charged, but federal authorities held Watson in a Texas prison with no explanation – not even his own lawyers were allowed to see him – while Vincent Bugliosi prosecuted the Manson trial in California.

In order to find Manson guilty, the jury had to be convinced that Charlie's girls were zombies who followed his orders without question. However, in order to find Watson guilty, another jury had to be convinced that he was not a zombie at all and knew exactly what he was doing.

In the course of our correspondence, there was a letter from Manson consisting of a few pages of gibberish about Christ and the Devil, but at one point, right in the middle, he wrote in tiny letters, Call Squeaky, with her phone number. I called, and we arranged to meet at her apartment in Los Angeles.  On an impulse, I brought several tabs of LSD with me on the plane.

Squeaky Fromme resembled a typical redheaded, freckle-faced waitress who sneaks a few tokes of pot in the lavatory, a regular girl-next-door except perhaps for the unusually challenging nature of her personality plus the scar of an X that she had gouged and burned into her forehead as a visual reminder of her commitment to Charlie.

That same symbol also covered the third eyes of her roommates, Sandra Good and Brenda McCann. "We've crossed ourselves out of this entire system," I was told. They all had short hairstyles growing in now, having shaved their heads completely. They continued to sit on the sidewalk near the Hall of Justice every day, like a coven of faithful nuns being witness to Manson's martyrdom. Sandy had seen me perform stand-up at The Committee in San Francisco some years previously. Now she told me that when she first met Charlie and people asked her what he was like, she had compared him to Lenny Bruce and me. It was the weirdest compliment I ever got, but I began to understand Manson's peculiar charisma.

With his sardonic rap, mixed with psychedelic drugs and real-life theater games such as "creepy-crawling" and stealing, he had deprogrammed his family from the values of mainstream society, but reprogrammed them with his own philosophy, a cosmic version of the racism perpetuated by the prison system that had served as his family. Manson stepped on Sandy's eyeglasses, threw away her birth-control pills, and inculcated her with racist sensibility. Although she had once been a civil rights activist, she was now asking me to tell John Lennon that he should get rid of Yoko Ono and stay with "his own kind." Later, she added, "If Yoko really loved the Japanese people, she would not want to mix their blood."

The four of us ingested those little white tablets containing 300 micrograms of acid, then took a walk to the office of Laurence Merrick, who had been associated with schlock biker exploitation movies as the prerequisite to directing a sensationalist documentary, Manson. Squeaky's basic vulnerability emerged as she kept pacing around and telling Merrick that she was afraid of him. He didn't know we were tripping, but he must have sensed the vibes. I engaged him in conversation. We discussed the fascistic implications of a movie, The French Connection, and he remarked, "You're pretty articulate – "

"For a bum," I completed his sentence, and he laughed.

Next we went to the home of some friends of the family, smoked a few joints of soothing grass, and listened to music. They sang along with the lyrics of "A Horse with No Name": In the desert you can't remember your name, 'cause there ain't no one for to give you no pain. I was basking in the afterglow of the Moody Blues' "Om" song when Sandy began to speak of the "gray people" – regular citizens going about their daily business – whom she had been observing from her vantage point on the corner near the Hall of Justice.

"We were just sitting there," she said, "and they were walking along, kind of avoiding us. It's like watching a live movie in front of you. Sometimes I just wanted to kill the gray people, because that was the only way they would be able to experience the total Now." That was an expression Charlie had borrowed from Scientology. Later, Sandy explained that she didn't mean it literally about killing the gray people -- that she had been speaking from another dimension. She told me that prosecutor Vincent Bugliosi once snarled at her as she kept vigil outside the courthouse: "We're gonna get you because you sucked Charlie Manson's dick." The girls just sat there on the sidewalk and laughed, because they knew that oral-genital relations did not constitute a capital offense.

When we returned to their apartment, Sandy asked if I wanted to take a hot bath. I felt ambivalent. I knew that one of the attorneys in the case had participated in a ménage à trois with Squeaky and Sandy, but I had also been told by a reporter, "It certainly levels the high to worry about getting stabbed while fucking the Manson ladies in the bunkhouse at the Spahn Ranch – I've found that the only satisfactory position is sitting up, back to the wall, facing the door."

Visions of the famous shower scene in Psycho flashed through my mind, but despite the shrill self-righteousness that infected their true-believer syndrome, they had charmed me with their honesty, humor, and distorted sense of compassion. They sensed my hesitation, and Squeaky confronted me: "You're afraid of me, aren't you?" she asked.

"Not really. Should I be?"

Sandy tried to reassure me: "She's beautiful, Paul. Just look into her eyes. Isn't she beautiful?"

Squeaky and I stared silently at each other for a while – I recalled that Manson had written, "I never picked up anyone who had not already been discarded by society" – and my eyes began to tear. There were tears in Squeaky's eyes too. She asked me to try on Charlie's vest. It felt like a perverted honor to participate in this ceremony. The corduroy vest was a solid inch thick with embroidery – snakes and dragons and devilish designs including human hair that had been woven into the multicolored patterns.

Sandy took her bath, but instead of my getting into the tub with her – assuming she had invited me – I sat fully dressed on the toilet, and we talked. I was thinking, You have pert nipples, but instead I said, "What's that scar on your back?" It was from a lung operation. Brenda asked for another tab of acid, to send Manson in prison. She ground it into powder which she then glued to the paper with vegetable dye and the notation, Words fly fast, explaining that Charlie would know what it meant. She stayed up late that night, writing letters to several prisoners with the dedication of a polygamous war wife.

Squeaky visited me a few times in San Francisco. On the way to lunch one day, she lit a cigarette, and I told her about the series of advertisements by which women were originally conditioned into smoking: a woman standing next to a man who was smoking; then a woman saying to the man, "Blow some my way"; and finally a woman smoking her own cigarette. Squeaky simply smiled, said "Okay," and dropped her cigarette on the sidewalk, crushing it out with her shoe.

Another time, when I attempted to point out a certain fallacy in her logic, she responded, "Well, what do you expect from me? I'm crazy!"Once, she told me she had been beaten up by members of the Mel Lyman family from Boston because she wouldn't switch her allegiance to them, even though they'd had plans to break Manson out of jail, by means of a helicopter, while his trial was taking place. She said they were "well organized."

Squeaky mailed me her drawing in red ink of a woman's face with a pair of hands coming out of her mouth. Written in script was the song lyric: "Makes me wanna holler, throw up both my hands . . ." In 1975, Squeaky tried to shoot President Gerald Ford. She was wearing a Red Riding Hood outfit, and I sent her a note in prison, teasing her about fading into the crowd. I never heard from her again.

Read more of Paul Krassner at PaulKrassner.com

Nothing else matters, Metallica arr. Karianne Brouwer violin, Maaike Schoenmaker cello

KILLING NET NEUTRALITY HAS BROUGHT
ON A NEW CALL FOR PUBLIC BROADBAND

by Zaid Jilani December 15 2017, 2:17 p.m. The Intercept Source

THE FEDERAL COMMUNICATIONS Commission's 3-2 vote to repeal net neutrality rules has many worried that internet service providers will now build the same sort of tiered internet that some other countries have — where individual providers can collude to throttle traffic to certain websites and services in order to shake money from consumers or the companies themselves — or both.

For instance, in Morocco last year, multiple internet service providers worked together to briefly block voice chat services like WhatsApp and Skype, in what was interpreted by some as an attempt to push consumers to subscribe to their phone subscriptions instead.

But Seattle's Socialist Alternative Council Member Kshama Sawant — the prime mover of the city's successful bid to enact a $15 an hour minimum wage — has another idea. She wants her city to simply build its own broadband network to compete with the private providers, guaranteeing a free flow of unthrottled information.

It may sound radical but it's not unheard of. Today, around 185 communities in the United States offer some form of public broadband service. Because these services are controlled by public entities, they are also accountable to the public — a perk that anybody who has tried to get a broadband company on the phone can appreciate. (In November, residents of Fort Collins, Colorado, rejected an industry fear-mongering attempt and voted to authorize the creation of a citywide broadband network.)

In a Facebook post written Thursday night, Sawant urged the state and city to act.

"The FCC is doing the bidding of big business like Comcast, not the voters of either party, because public opinion is clear: 76% favor net neutrality, even including 73% of Republican voters," she wrote. "Olympia should urgently pass net neutrality legislation in Washington State, and Seattle must invest in building municipal broadband, so no internet corporation has the power to prioritize making money over our democratic rights." ~ [Continue Reading at The Intercept Source ~ Reddit comments]

---

The FCC's 'Harlem Shake' video
may violate copyright law

The agency apparently didn't get permission to use the song.

by Timothy J. Seppala, @timseppala in Politics

[Continue Reading at engadget Source ~ View Reddit comments]

---

California, Washington, NY
take steps after net neutrality vote

After the FCC voted down the Obama-era rules, lawmakers
and attorneys general in three states say they're ready to fight.

BY TERRY COLLINS, MARGUERITE REARDON DECEMBER 14, 2017 12:09 PM PST ~ CNET Source

The Federal Communications Commission may have voted to roll back net neutrality rules, but some state lawmakers and attorneys general say they'll battle the feds to make sure online traffic is treated equally.

Politicians from California, Washington and New York said Thursday they'll use a mix of legislative action and legal moves to fight the FCC's repeal of net neutrality regulation, which was voted onearlier in the day. ~ [Click to Continue Reading]

---

FCC's net neutrality vote
delayed due to security threat

Reddit Comments

Dr_Ghamorra: Unfortunately the courts will only deliberate the legality of issue. I.e. does the FCC have the authority to decide on the matter.

jfudge: The question in the courts is almost certainly not going to be whether the FCC has authority to make the decision, as the FCC repealed a rule it created itself. I can't think of a single ground on which this would not be permissible, unless somehow a court found that the FCC didn't have authority to make the original rule in the first place (which would make the repeal moot).

The real legal battle is likely to be whether the FCC followed the necessary legal guidelines for an administrative agency in creating a regulatory rule - essentially, the question is going to be whether this decision was made in an "arbitrary and capricious" manner. I don't know administrative law well enough to go into much detail on it, but when you consider the vast number of fake comments (with no investigation by the FCC) and the strong public outlash against the change in policy, there should be a fairly strong argument that the rule change was in fact arbitrary and/or capricious. But we shall see.

quests: The internet's dreams are crushed.


2CELLOS: They Don't Care About Us by Michael Jackson via breno

Time for a Corporate Death Penalty?


The Ghost of Tom Joad, Bruce Springsteen & Tom Morello via Jason Fraley

---

The USDA Rolled Back Protections For
Small Farmers. Now The Farmers Are Suing

by NANCY MATSUMOTO December 14, 20174:28 PM ET ~ NPR Source

An organization representing the interests of small farmers across rural America fired a legal salvo Thursday aimed at a Trump administration they feel has let them down.

The lawsuit, filed by the Organization for Competitive Markets — a small-farmers think tank based in Lincoln, Neb. — and three farmer plaintiffs, did not shake the halls of Congress. Nor will it go viral on social media. But to the 40,000 contract poultry farmers, 900,000 cattle ranchers, and 70,000 hog farmers in America's heartland whose interests it seeks to represent, the lawsuit represents the tip of an iceberg of financial and emotional despair.

At issue is the Trump administration's withdrawal of two Obama-era rules designed to protect small farmers, who say they are being exploited by the meatpacking companies they supply.

The suit, filed on behalf of OCM by the Capitol Hill legal watchdog Democracy Forward, charges U.S. Department of Agriculture Secretary Sonny Perdue and his agency with "arbitrary and capricious" behavior in rolling back those two rules. One of them would have made it easier for individualfarmers to sue for anti-competitive behavior.

Many of the farmers affected by the rollback supported Donald Trump for president, believing his promise to look after their interests. Now, the disillusionment is setting in. ~ [Continue Reading at NPR Source]

---

Commuters lose transit, parking,
biking benefits in tax bill

WASHINGTON (AP) — Count commuters among the losers in the Republican tax bill that the House and Senate are expected to vote on next week.

The final bill agreed to by Republican negotiators and released late Friday eliminates the tax incentive for private employers that subsidize their employees' transit, parking and bicycle commuting expenses.

Currently, companies can provide parking or transit passes worth up to $255 a month to employees as a benefit to help pay for their commuting expenses, and then deduct the costs from their corporate taxes. That amount was set to increase to $260 a month on Jan. 1. ~ [Continue Reading at AP News Source ~ Reddit Comments]

---


World's witnessing a new Gilded Age as billionaires' wealth swells to $6tn
Not since the time of the Carnegies, Rockefellers and Vanderbilts
at the turn of the 20th century was so much owned by so few

The Republican Tax Bill Provides Huge Benefits to People Who Don't Work. But Only if They're Rich. ~ Reddit Comments

Sen. Collins locks office doors, refuses to answer to constituents on secret GOP tax scam. ~ Reddit Comments

"No Jones? No Vote." Americans flood Senate halls to stop GOP from ramming tax bill. ~ Reddit Comments

Right-Wing Conspiracy Theory About Alabama Election Gets A Brutal Reality Check ~ Reddit Comments

Roy Moore, saying 'immorality sweeps over our land,' declines again to concede ~ Reddit Comments

Roy Moore refusing to concede Alabama Senate race, says 'battle rages on' ~ Reddit Comments

The Republican Tax Plan Is A Recession Waiting To Happen ~ Reddit Comments

The FCC is about to create an 'internet for the elite' ~ Reddit Comments

The Republican Nightmare is Just Beginning ~ Reddit Comments


Mario Savio, December 2, 1964 via mariosk


American Dream by George Carlin, [Not Work Safe = Language] from Felly

Notes from ~@~

Carlin Step, DJ Steve Porter & Eli Wilkie from Roland Kardeby


The Great Bell Chant (The End of Suffering) from R Smittenaar


One Day, Matisyahu from 100%


Unsung Hero from Rattakarn Srithavatchai "Garn"


On the Bus, Carolyn Mountain Girl Garcia from vimeo
Karl Cohen ~ Association International du Film d'Animation SF Newsletter
ASIFA-SF December 2017 Newsletter [PDF Format]
Mike Wilhelm ~ Charlatans, Flamin' Groovies, Loose Gravel, and more

Louie, Louie ~ Mike Wilhelm & Hired Guns from ed chatham

The San Francisco Rock Band
That Was Too Wild For the Sixties

by Ben Marks ~ July 19th, 2017 ~ Article Source

George Hunter of the Charlatans never shot Jerry Garcia of the Grateful Dead, not even once. But in the spring of 1966, on the grounds of Rancho Olompali just north of San Francisco, Garcia had reason to believe Hunter was gunning for him, causing the great guitarist to royally freak out. The misunderstanding unfolded when Hunter decided to drop some LSD and bring a loaded .30-30 Winchester rifle to a party at the Dead's new Marin County hangout. Hunter never intended to strike fear into the heart of his genial host, but when he did, he was so high that he began to panic—perhaps he had accidentally shot someone, if not Garcia, after all. It took a long bummer of a night, and three of Hunter's closest friends, to shake that demon thought from his troubled mind.

You've probably never heard of the "Incident at Olompali," as no one has called it since, and your awareness of the Charlatans is likely limited to seeing the band's name on scores of vintage rock posters, alongside more familiar monikers such as Jefferson Airplane, Quicksilver Messenger Service, Big Brother and the Holding Company, and Grateful Dead. [Click to Continue Reading]

Great MP3 Podcasts via Mike Wilhelm: Hear The People ~ Sympathy for the Devil ~ When You Got A Good Friend
Sprung ~ Harley-Davidson® Springer® Enthusiast

Ride Free II via Paul Bokhari

Steven Leech ~ Boptime + Legends of Wilmington Jazz

Steven has provided Genesis and Harbringer.pdf; part of Dreamstreets #56, located at: http://www.dreamstreetsarchive.com/
---
---
Freedom of expression and freedom of speech aren't really important unless they're heard...It's hard for me to stay silent when I keep hearing that peace is only attainable through war. And there's nothing more scary than watching ignorance in action. So I dedicated this Emmy to all the people who feel compelled to speak out and not afraid to speak to power and won't shut up and refuse to be silenced. ~ Tom Smothers
---
---
Cree Prophecy

Only after the last tree has been cut down,

Only after the last river has been poisoned,

Only after the last fish has been caught,

Only then will you find money cannot be eaten.
---
---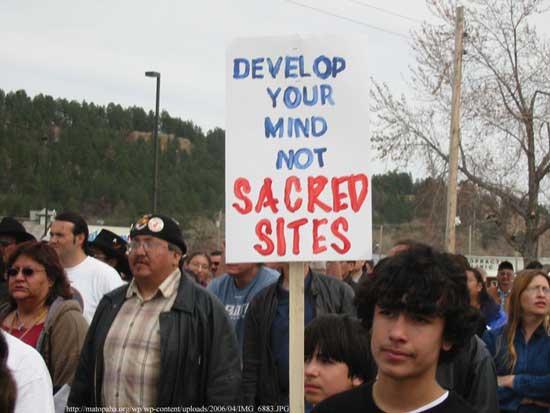 Develop Your Mind, Not Sacred Sites
In an 1868 treaty, drafted at Fort Laramie in Sioux country, the United States established the Black Hills as part of the Great Sioux Reservation, set aside for exclusive use by the Sioux people. However, after the discovery of gold there in 1874, the United States confiscated the land in 1877. To this day, ownership of the Black Hills remains the subject of a legal dispute between the U.S. government and the Sioux.
Amestizo [Randy CrazyHorse] ~ Shaman

The Siege of Chaco Canyon - Indian Country Media Network

Stop Fracking New Mexico Petition - Native Voice Network

Fracking Versus Ancient Astronomy in Chaco Canyon

Fracking and drilling near Chaco Canyon challenged by Begaye, Nez

The Treasures of Chaco Canyon Are Threatened by Drilling

River Healers: New Mexico Chapter

Fracking Boom Surrounds Sacred Chaco Canyon

Fracking threatens the Chaco Canyon World Heritage Site

Will Fracking Be the Demise of Chaco Canyon National Historical Park?

Fracking Boom Expands Near Chaco Canyon, Threatens Navajo Ancestral Lands and People

More than 165,000 Deliver A Message to New Mexico Politicians: Stop Fracking in the Greater Chaco

Written on the Landscape:Mysteries Beyond Chaco Canyon
---
---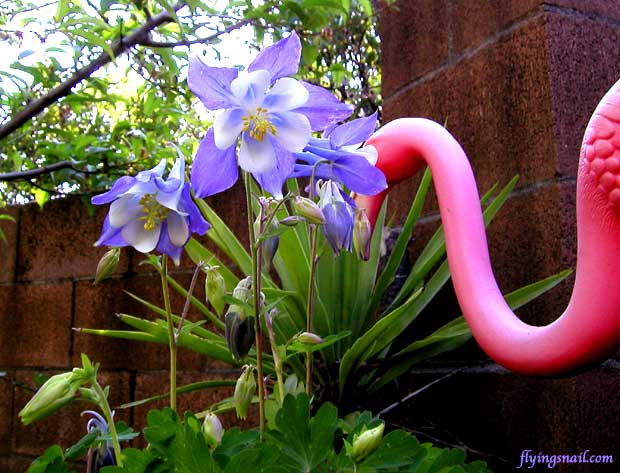 Where Have All the Flowers Gone?
---
---
Sacred Clowns: The Heyókȟa symbolize and portray many aspects of the sacred, the Wakȟáŋ. Their satire presents important questions by fooling around. They ask difficult questions, and say things others are too afraid to say. By reading between the lines, the audience is able to think about things not usually thought about, or to look at things in a different way.
Principally, the Heyókȟa functions both as a mirror and a teacher, using extreme behaviors to mirror others, thereby forcing them to examine their own doubts, fears, hatreds, and weaknesses. Heyókȟas also have the power to heal emotional pain; such power comes from the experience of shame--they sing of shameful events in their lives, beg for food, and live as clowns. They provoke laughter in distressing situations of despair and provoke fear and chaos when people feel complacent and overly secure, to keep them from taking themselves too seriously or believing they are more powerful than they are.
In addition, sacred clowns serve an important role in shaping tribal codes. Heyókȟa's don't seem to care about taboos, rules, regulations, social norms, or boundaries. Paradoxically, however, it is by violating these norms and taboos that they help to define the accepted boundaries, rules, and societal guidelines for ethical and moral behavior. This is because they are the only ones who can ask "Why?" about sensitive topics and employ satire to question the specialists and carriers of sacred knowledge or those in positions of power and authority. In doing so, they demonstrate concretely the theories of balance and imbalance. Their role is to penetrate deception, turn over rocks, and create a deeper awareness. From Word Worlds, Where simplifying complexity becomes art.
---
---
Nobody for President ~ NONE of the ABOVE should be a choice on voter ballots

Curtis Spangler & Wavy Gravy, Nobody for President Rally, 197610.12 ~ Photo: James Stark


American Dream, George Carlin from Ishtar [Not Work Safe] Audio Alternative from Felly

Nobody should have that much power

---
---
Oh, I hope that I see you again I never even caught your name As you looked through my window pane ~ So I'm writing this message today I'm thinking that you'll have a way Of hearing the notes in my tune ~ Where are you going? Where have you been? I can imagine other worlds you have seen ~ Beautiful faces and music so serene ~ So I do hope I see you again My universal citizen You went as quickly as you came ~ You know the power Your love is right You have good reason To stay out of sight ~~ But break our illusions and help us Be the light ~ Message by Mike Pinder
---
---

Why I Think This World Should End, Brandon Sloan
---
---
Without love in the dream, it will never come true. ~ Jerry Garcia/Robert Hunter
And in the end, the love you take is equal to the love you make. ~ John Lennon

DuckDuckGo ~ The search engine that doesn't track you