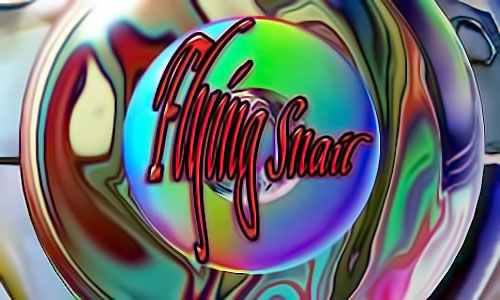 Eesda-sus-sessaway!


I will be doing a one hour eclectic radio show this Saturday
(August 19, 2017) 6am PDT/9am EDT on WVUD 91.3 FM ~@~
BANNED!


;-) BANNED from r/askscience for asking following meme question (-;
If garlic bread evolved from bread, why do we still have bread?
GLOBAL STRUGGLE AGAINST L2IP LEGISLATION
[ L2IP = Level II Internet Profiteers ]


Keep the Net Neutral from McKenna Fryman

Net neutrality activists launch crowdfunded billboards
targeting key members of Congress during August recess

Posted 09:51 EDT on August 15, 2017 ~ Fight for the Future Source
Contact: Tiffiniy Cheng, 413-367-6255, press@fightforthefuture.org

Billboards in six states single out lawmakers who support
the FCC's plan to gut key safeguards preventing ISPs from
charging new fees, slowing traffic, or blocking websites

Today digital rights organization Fight for the Future unleashed a series of crowdfunded billboards targeting lawmakers who support FCC Chairman Ajit Pai's efforts to repeal the country's net neutrality rules. 

With members of Congress back in their home districts, the billboards - paid for by hundreds of small donations - appear in six different states just weeks before the FCC's final deadline for public input on their proposal to gut net neutrality rules that prevent companies like Comcast, Verizon, and AT&T from charging extra fees, throttling, or blocking websites, apps, and online services.

See PHOTOS of some of the billboards here: https://imgur.com/a/lhEko

Since the massive July 12th day of action, millions have contacted their representatives – who have oversight over the FCC – to ensure these key protections are not changed or removed. The billboards send a strong message to any Members of Congress contemplating support for the FCC's plan to repeal net neutrality, which is currently being tracked through a "congressional scorecard" on BattleForTheNet.com. So far very few lawmakers have been willing to publicly support Ajit Pai's plan, likely in light of polling that shows voters – including Republicans – overwhelmingly oppose it.

The billboards encourage constituents to contact their elected representatives; for example, Speaker Paul Ryan's billboard in Janesville, WI asks, "Want slower, more expensive Internet? Rep. Paul Ryan supports Charter's plan to destroy net neutrality. Ask him why: (608) 752-4050."

The outdoor ads feature some of the few members of Congress who came out with early support for FCC's plan to repeal net neutrality rules, including:

Clarksville, TN – Rep. Marsha Blackburn.
Dalton, GA – Rep. Tom Graves.
Bakersfield, CA – Rep. Kevin McCarthy
Janesville, WI– Rep. Paul Ryan
Rapid City, SD – Sen. John Thune
Jackson, MS – Sen. Roger Wicker

"Politicians need to learn that they can't attack free speech on the Internet and expect to get away with it," said Evan Greer, campaign director of Fight for the Future (pronouns: she/hers), "Voters from across the political spectrum all agree that they don't want companies like Comcast and Verizon dictating what they can see and do online. No one is fooled by corrupt lawmakers' attempts to push for bad legislation while they strip Internet users of protections at the FCC. Hundreds of people donated to make these billboards possible. When you come for the Internet, the Internet comes for you."

The billboards highlight the increasing scrutiny on Congress - who have important oversight authority over the FCC. With no viable legislation on the table, net neutrality supporters remain opposed to any attempt at legislation that would undermine the strong rules at the FCC, which were fought for by millions of Americans, and are calling on lawmakers to publicly oppose Ajit Pai's plan, and require the FCC to act with transparency and address serious irregularities in its rulemaking process. 

Fight for the Future was also one of the leading organizations behind the historic Internet-Wide Day of Action for Net Neutrality on July 12, which drove a record breaking 2 million+ comments to the FCC and Congress in a single day. Learn more at fightforthefuture.org

A people-owned internet exists.
Here is what it looks like

by Nathan Schneider ~ theguardian Source ~ 26 July 2017

Like many Americans, I don't have a choice about my internet service provider. I live in a subsidized housing development where there's only one option, and it happens to be, by some accounts, the most hated company in the United States.

Like its monstrous peers, my provider is celebrating that Congress has recently permitted it to spy on me. Although it pretends to support the overwhelming majority of the country's population who oppose net neutrality, it has been trying to bury the principle of an open internet for years and, under Trump's Federal Communications Commission, is making good progress.

I can already feel my browsing habits shift. I'm reigning in curiosities a bit more, a bit more anxious about who might be watching. I've taken to using a VPN, like people have to do to access the open internet from China. And the real effects go deeper than personal anxieties.

Although the fight for an open internet tends to have Silicon Valley tech bros at the forefront, it's a racial justice issue; arbitrary powers for corporations tend not to help marginalized populations. It's a rural justice issue, too. [Continue reading @ theguardian]
---
---

VPE 344 - Angel's Trumpet (Floripondio) via Horacio Goitre ~ https://vimeo.com/163577805
John Titor On Civil War

I remember 2036 very clearly. It is difficult to describe 2036 in detail without spending a great deal of time explaining why things are so different.

In 2036, I live in central Florida with my family and I'm currently stationed at an Army base in Tampa. A world war in 2015 killed nearly three billion people. The people that survived grew closer together. Life is centered on the family and then the community. I cannot imagine living even a few hundred miles away from my parents.

There is no large industrial complex creating masses of useless food and recreational items. Food and livestock is grown and sold locally. People spend much more time reading and talking together face to face. Religion is taken seriously and everyone can multiply and divide in their heads.

Life has changed so much over my lifetime that it's hard to pin down a "normal" day. When I was 13, I was a soldier. As a teenager, I helped my dad haul cargo. I went to college when I was 31 and I was recruited to "time travel" shortly after that. Again, I suppose an average day in 2036 is like an average day on the farm.

There is a civil war in the United States that starts in 2005. That conflict flares up and down for 10 years. In 2015, Russia launches a nuclear strike against the major cities in the United States (which is the "other side" of the civil war from my perspective), China and Europe. The United States counter attacks. The US cities are destroyed along with the AFE (American Federal Empire)...thus we (in the country) won. The European Union and China were also destroyed. Russia is now our largest trading partner and the Capitol of the US was moved to Omaha Nebraska.

One of the biggest reasons why food production is localized is because the environment is affected with disease and radiation. We are making huge strides in getting it cleaned up. Water is produced on a community level and we do eat meat that we raise ourselves.

After the war, early new communities gathered around the current Universities. That's where the libraries were. I went to school at Fort UF, which is now called the University of Florida. Not too much is different except the military is large part of people's life and we spend a great deal of time in the fields and farms at the "University" or Fort.

The Constitution was changed after the war. We have 5 presidents that are voted in and out on different term periods. The vice president is the president of the senate and they are voted separately. ~ John Titor

John Titor Predictions from Geek Blast Radio
[Ed. Note: "Why do you post crap like this?" is frequently asked and the answer requires an example.

During Apollo 11's return from the moon astronaut Neil Armstrong said, "A hundred years ago, Jules Verne wrote a book about a voyage to the Moon. His spaceship, Columbia, took off from Florida and landed in the Pacific Ocean after completing a trip to the Moon. It seems appropriate to us to share with you some of the reflections of the crew as the modern-day Columbia completes its rendezvous with the planet Earth and the same Pacific Ocean tomorrow" (source) and simply, the above example shows science fiction is able to become real.

Multus* discovered that posting science fiction stories and false flag information can prevent certain things from happening because powers that be prefer not to give any credibility, whatsoever, to "crap posters."

*Multus ~ Latin word for multiple & an alleged highly educated, secret, fraternal order. 

Members of Multus, also known as "Multies," work, on occasion, with "Singulars." 

Singulars are most common (87%) and usually educated in one field of study. Multies (3%) are educated in a variety of scientific and related fields of study.

It is alleged one has to have an "Above 33" secret clearance (no president of the United States has ever had) in order to know the true purpose of Multies and ... that they are peaceful, positive beings involved with preservation of humanity.

In order to understand a little more about Multus, ARPA, established during 1958, was renamed "DARPA" (D for Defense) in March 1972, then renamed "ARPA" in February 1993, and then renamed "DARPA" again in March 1996 because Multies refused to harm any living thing. They turned DARPA back into ARPA, for a while, in order to get some important classified work done.]

Eklektik Orchestra - SOLARIS - Angel via Eklektik Session ~ https://vimeo.com/97637463
Karl Cohen ~ Association International du Film d'Animation SF Newsletter
ASIFA-SF August 2017 Newsletter:

http://asifa-sf.org/wp-content/uploads/2017/08/August_2017_ASIFA_Newsletter.pdf
Boptime with Even Steven + Legends of Wilmington Jazz
On Saturday's Boptime we begin at 6am (EDT) with the original cast recording of Marc Blitzstein's suppressed Broadway musical The Cradle Will Rock from 1938. At 7am (EDT) we continue with music of this day in 1938, with what movies were playing in local theaters, and other items that provide a sense of the times. At 8am (EDT) we bop up to this day in 1955 with the number 1 tunes, what was playing in the movie theaters, and some current events. Boptime begins its Dream Hour season at 9am (EDT) / 6am (PDT) with an hour of eclectic music for Curtis from California. ~ Steve
Boptime: Saturday, 6 AM Eastern, 3 AM Pacific
Go To: http://www.wvud.org/?page_id=24
Click on a listening link below the WVUD logo:
---
---
Meme Magic? = Life Is Now: Stefán Karl Stefánsson,
LazyTown Actor and Internet Meme, Free of Cancer


Reddit Article Source ~ Reddit Photo Source

"I'm free from the disease, the cancer. The damn disease is gone. Until it comes back, whenever that will be, which will hopefully be never." says Stefán Karl Stefánsson about his life after two surgeries for liver cancer. "Life is now. It's almost a miracle that I'm still here." ~ Continue Reading
Remembering flyingsnail.com's Disclaimer
1. Be a Fundamentalist ~ make sure the Fun always comes before the mental. Realize that life is a situation comedy that will never be canceled. A laugh track has been provided, and the reason why we are put in the material world is to get more material. Have a good laughsitive twice a day, and that will ensure regularhilarity.

2. Remember that each of us has been given a special gift, just for entering ~ so you are already a winner!

3. The most powerful tool on the planet today is Tell-A-Vision. That is where I tell a vision to you, and you tell a vision to me. That way, if we don't like the programming we're getting, we can simply change the channel.

4. Life is like photography. You use the negative to develop.

5. It is true. As we go through life thinking heavy thoughts, thought particles tend to get caught between the ears, causing a condition called truth decay. So be sure to use mental floss twice a day. And when you're tempted to practice tantrum yoga, remember what we teach in Swami's Absurdiveness Training class: *Don't get even, get odd.*

6. If we want world peace, we must let go of our attachments and truly live like nomads. That's where I no mad at you, you no mad at me. That way, there'll surely be nomadness on the planet. And peace begins with each of us. A little peace here, a little peace there, pretty soon all the peaces will fit together to make one big peace everywhere.

7. I know great earth changes have been predicted for the future, so if you're looking to avoid earthquakes, my advice is simple. When you find a fault, just don't dwell on it.

8. There's no need to change the world. All we have to do is toilet train the world, and we'll never have to change it again.

9. If you're looking to find the key to the Universe, I have some bad news and some good news. The bad news is: there is no key to the Universe. The good news is: it has been left unlocked.

10. Finally, everything I have told you is channeled. That way, if you don't like it, it's not my fault. And remember, enlightenment is not a bureaucracy. So we don't have to go through channels.

Swami Beyondananda's Guidelines for Millennium Enlightenment
Date: Sun, 15 Jul 2001 22:16:48 -0500
Notes from ~@~

Carlin Step, DJ Steve Porter & Eli Wilkie from Roland Kardeby


The Great Bell Chant (The End of Suffering) from R Smittenaar


One Day, Matisyahu from 100%


Unsung Hero from Rattakarn Srithavatchai "Garn"
Belote's Studio 354 ~ Artist's Gallery & Bay Area Showcase, Oakland, CA

Melissa Yarbrough & Doug Jago Sat, Jul 1, 2017 11:00am ~ Thu, Aug 31, 2017 9:00pm
Mike Wilhelm ~ Charlatans, Flamin' Groovies, Loose Gravel, and more
The San Francisco Rock Band
That Was Too Wild For the Sixties

By Ben Marks ~ July 19th, 2017
Article Source ~ Photographs, Posters, etc. at Source


Charlatans, 1966 in front of former Barbary Coast hot spot:
Hippodrome, Pacific St., San Francisco. [Photo provided by Mike Wilhelm]

George Hunter of the Charlatans never shot Jerry Garcia of the Grateful Dead, not even once. But in the spring of 1966, on the grounds of Rancho Olompali just north of San Francisco, Garcia had reason to believe Hunter was gunning for him, causing the great guitarist to royally freak out. The misunderstanding unfolded when Hunter decided to drop some LSD and bring a loaded .30-30 Winchester rifle to a party at the Dead's new Marin County hangout. Hunter never intended to strike fear into the heart of his genial host, but when he did, he was so high that he began to panic—perhaps he hadaccidentally shot someone, if not Garcia, after all. It took a long bummer of a night, and three of Hunter's closest friends, to shake that demon thought from his troubled mind.

You've probably never heard of the "Incident at Olompali," as no one has called it since, and your awareness of the Charlatans is likely limited to seeing the band's name on scores of vintage rock posters, alongside more familiar monikers such as Jefferson Airplane, Quicksilver Messenger Service, Big Brother and the Holding Company, and Grateful Dead.

That's too bad, because in their heyday, from 1965 to 1968, the Charlatans were a lot of people's favorite band, thanks to a danceable mix of distinctively American musical genres—from the blues and rock to Western swing and jazz. Around the time of the Charlatans' first paying gig, in June of 1965, the Grateful Dead were still playing pizza parlors as the Warlocks, Jefferson Airplane had yet to take off, Big Brother was a year away from handing Janis Joplin a microphone, and Quicksilver was not even a gleam in anyone's eye. By 1966, the Charlatans had a record deal with the same label that had released the 1965 smash hit "Do You Believe In Magic?" by the Lovin' Spoonful.

Given their head start as performers, the Charlatans should have been one of the biggest music acts of the 1960s. They were doing acid tests before anyone even called them that, and were the first band to promote itself with a poster and perform while bathed in the glow of a light show. Just as importantly, the Charlatans were trailblazers at a moment in musical history when rock bands were being rewarded for conforming to the new psychedelic orthodoxy. In particular, the band's embrace of Americana was years ahead of the Byrds, Grateful Dead, and Eagles, who also wove threads pillaged from those genres into their repertoires. That's not to give the Charlatans credit for "Sweetheart of the Rodeo" and "Workingman's Dead"—or blame for "Desperado"—but they got to the Americana party first.

All of this should have worked in their favor, but by the Summer of Love in 1967, the band was self-destructing, and by the time Jimi Hendrix was playing the last notes of "Hey Joe" at Woodstock in the summer of 1969, the Charlatans were history. What happened? == [Click to Continue Reading]

Visit Mike Wilhelm's page at: http://mike-wilhelm.com

Also by Ben Marks:

Did the CIA's Experiments With Psychedelic Drugs
Unwittingly Create the Grateful Dead?

---

---


Mike Wilhelm & C. Spangler

Great MP3 Podcasts via Mike Wilhelm

Hear The People ~ http://www.flyingsnail.com/Podcast/HearThePeople.mp3

Sympathy For The Devil ~ http://www.flyingsnail.com/Podcast/SympathyForTheDevil.mp3

When You Got A Good Friend ~ http://www.flyingsnail.com/Podcast/WhenYouGotAGoodFriend.mp3


Louie, Louie ~ Mike Wilhelm & Hired Guns from ed chatham
Notes from ~@~

On the Bus, Carolyn Mountain Girl Garcia from vimeo
---
---
Freedom of expression and freedom of speech aren't really important unless they're heard...It's hard for me to stay silent when I keep hearing that peace is only attainable through war. And there's nothing more scary than watching ignorance in action. So I dedicated this Emmy to all the people who feel compelled to speak out and not afraid to speak to power and won't shut up and refuse to be silenced. ~ Tom Smothers
---
---
Cree Prophecy

Only after the last tree has been cut down,

Only after the last river has been poisoned,

Only after the last fish has been caught,

Only then will you find money cannot be eaten.
---
---
Develop Your Mind, Not Sacred Sites

In an 1868 treaty, drafted at Fort Laramie in Sioux country, the United States established the Black Hills as part of the Great Sioux Reservation, set aside for exclusive use by the Sioux people. However, after the discovery of gold there in 1874, the United States confiscated the land in 1877. To this day, ownership of the Black Hills remains the subject of a legal dispute between the U.S. government and the Sioux.


Dakota by Elizabeth Jackson from OWU Media Center via Dr. Mary Howard
---
---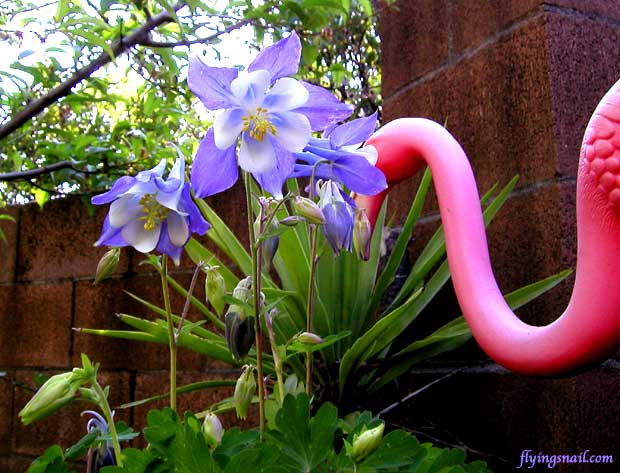 Where Have All the Flowers Gone?
---
---
Sacred Clowns

The Heyókȟa symbolize and portray many aspects of the sacred, the Wakȟáŋ. Their satire presents important questions by fooling around. They ask difficult questions, and say things others are too afraid to say. By reading between the lines, the audience is able to think about things not usually thought about, or to look at things in a different way.

Principally, the Heyókȟa functions both as a mirror and a teacher, using extreme behaviors to mirror others, thereby forcing them to examine their own doubts, fears, hatreds, and weaknesses. Heyókȟas also have the power to heal emotional pain; such power comes from the experience of shame--they sing of shameful events in their lives, beg for food, and live as clowns. They provoke laughter in distressing situations of despair and provoke fear and chaos when people feel complacent and overly secure, to keep them from taking themselves too seriously or believing they are more powerful than they are.

In addition, sacred clowns serve an important role in shaping tribal codes. Heyókȟa's don't seem to care about taboos, rules, regulations, social norms, or boundaries. Paradoxically, however, it is by violating these norms and taboos that they help to define the accepted boundaries, rules, and societal guidelines for ethical and moral behavior. This is because they are the only ones who can ask "Why?" about sensitive topics and employ satire to question the specialists and carriers of sacred knowledge or those in positions of power and authority. In doing so, they demonstrate concretely the theories of balance and imbalance. Their role is to penetrate deception, turn over rocks, and create a deeper awareness. From Word Worlds, Where simplifying complexity becomes art.
Nobody for President ~ NONE of the ABOVE should be a choice on voter ballots

Curtis Spangler & Wavy Gravy, Nobody for President Rally, 197610.12 ~ Photo: James Stark


American Dream, George Carlin from Ishtar [Not Work Safe] Audio Alternative from Felly

Nobody should have that much power

---
---
Oh, I hope that I see you again I never even caught your name As you looked through my window pane ~ So I'm writing this message today I'm thinking that you'll have a way Of hearing the notes in my tune ~ Where are you going? Where have you been? I can imagine other worlds you have seen ~ Beautiful faces and music so serene ~ So I do hope I see you again My universal citizen You went as quickly as you came ~ You know the power Your love is right You have good reason To stay out of sight ~~ But break our illusions and help us Be the light ~ Message by Mike Pinder
---
---

Why I Think This World Should End, Brandon Sloan
---
---
Without love in the dream, it will never come true. ~ Jerry Garcia/Robert Hunter
And in the end, the love you take is equal to the love you make. ~ John Lennon

DuckDuckGo ~ The search engine that doesn't track you