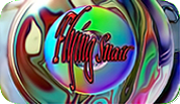 During times of universal deceit, telling the truth becomes a revolutionary act. ~ George Orwell
Throughout America's adventure in free government, our basic purposes have been to keep the peace; to foster progress in human achievement, and to enhance liberty, dignity and integrity among people and among nations. To strive for less would be unworthy of a free and religious people. Any failure traceable to arrogance, or our lack of comprehension or readiness to sacrifice would inflict upon us grievous hurt both at home and abroad. ~ Dwight D. Eisenhower

Final Fantasy VII ~ Tina Guo via Christopher Gosch
Dahbud Mensch~ Stuck in the middle with Who?
+ Blasphemy
Blasphemy
Blasphemy is the act of insulting or showing contempt or lack of reverence to a deity, or sacred objects, or toward something considered sacred or inviolable.[1][2][3][4]
Some religions consider blasphemy to be a religious crime.[5] As of 2012, anti-blasphemy laws existed in 32 countries, while 87 nations had hate speech laws that covered defamation of religion and public expression of hate against a religious group.[6] Anti-blasphemy laws are particularly common in Muslim-majority nations, such as those in the Middle East and North Africa,[6] although they are also present in some Asian and European countries.
Judaism
In Leviticus 24:16 the punishment for blasphemy is death. In Jewish law the only form of blasphemy which is punishable by death is blaspheming the name of the Lord.[59]
The Seven Laws of Noah, which Judaism sees as applicable to all people, prohibit blasphemy.[60]
In one of the texts of the Dead Sea Scrolls, called the Damascus Document, violence against non-Jews (also called Gentiles) is prohibited, except in cases where it is sanctioned by a Jewish governing authority "so that they will not blaspheme."[61]
Christianity
Christian theology condemns blasphemy. It is spoken of in Mark 3:29, where blaspheming the Holy Spirit is spoken of as unforgivable—an eternal sin. However, there is dispute over what form this blasphemy may take and whether it qualifies as blasphemy in the conventional sense; and over the meaning of "unforgivable". In 2 Kings 18, the Rabshakeh gave the word from the king of Assyria dissuading trust in the Lord, asserting that God is no more able to deliver than all the gods of the land.
In Matthew 9:2–3, Jesus told a paralytic "your sins are forgiven" and was accused of blasphemy.
Blasphemy has been condemned as a serious sin by the major creeds and Church theologians (apostasy and infidelity [unbelief] were generally considered to be the gravest sins, with heresy a greater sin than blasphemy, cf. Thomas Aquinas' Summa Theologiae).[27]
Catholic prayers and reparations for blasphemy
In the Catholic Church, there are specific prayers and devotions as Acts of Reparation for blasphemy.[34] For instance, The Golden Arrow Holy Face Devotion (Prayer) first introduced by Sister Marie of St Peter in 1844 is recited "in a spirit of reparation for blasphemy". This devotion (started by Sister Marie and then promoted by the Venerable Leo Dupont) was approved by Pope Leo XIII in 1885.[35] The Raccolta book includes a number of such prayers.[36] The Five First Saturdays devotions are done with the intention in the heart of making reparation to the Blessed Mother for blasphemies against her, her name and her holy initiatives.
The Holy See has specific "Pontifical organizations" for the purpose of the reparation of blasphemy through Acts of Reparation to Jesus Christ, e.g. the Pontifical Congregation of the Benedictine Sisters of the Reparation of the Holy Face.[37]
Punishment
The most common punishment for blasphemers was capital punishment through hanging or stoning, justified by the words of Leviticus 24:13–16.
Then the Lord spoke to Moses, saying, "Bring out of the camp the one who cursed, and let all who heard him lay their hands on his head, and let all the congregation stone him. And speak to the people of Israel, saying, Whoever curses his God shall bear his sin. Whoever blasphemes the name of the Lord shall surely be put to death. All the congregation shall stone him. The sojourner as well as the native, when he blasphemes the Name, shall be put to death."
The last person hanged for blasphemy in Great Britain was Thomas Aikenhead aged 20, in Scotland in 1697. He was prosecuted for denying the veracity of the Old Testament and the legitimacy of Christ's miracles.[38]
In England, under common law, blasphemy came to be punishable by fine, imprisonment or corporal punishment. Blackstone, in his commentaries, described the offence as, Denying the being of God, contumelious reproaches of our Saviour Christ, profane scoffing at the Holy scripture, or exposing it to contempt or ridicule.[39]
Blasphemy (and blasphemous libel) remained a criminal offence in England & Wales until 2008. In the 18th and 19th centuries, this meant that promoting atheism could be a crime and was vigorously prosecuted.[40] It was last successfully prosecuted in the case of Whitehouse v Lemon (1977), where the defendant was fined £500 and given a nine-month suspended prison sentence (the publisher was also fined £1,000). It ended with the Criminal Justice and Immigration Act 2008 which abolished the common law offences of blasphemy and blasphemous libel. [Click to continue reading @ Wikipedia]
Ministers of Satan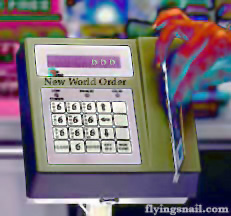 Satan's demons take on the image of God
(similar to that done in Eden) ~ II Corinthians, 11:14
(How else do they take control of earth?)
Antichrist will be a leader who deceives many people.
Antichrist will declare that things which are evil to be good.
Antichrist will divide the world and create war without end.
Antichrist is variously understood as being a consummately evil system of government or leader.
Antichrist will refer to war as peace, death as a solution for justice, & serving the wealthy as a means of helping the poor.
Many nations will recognize that he is evil, but his own people will be inclined to believe his deceptions. [Continue reading Ministers of Satan]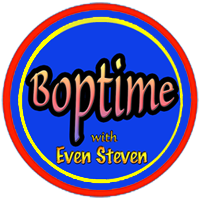 Boptime begins at 6am (EDT) with an hour of oldies back to back to back. On Rockabilly Ridge at 7am (EDT) Michael Ace heads to Memphis where rockabilly was born. At 8am (EDT), we bop back to this day in 1946, the first full year after the end of World War II, and if you were born at this time in 1946, you might be turning "Sweet Sixteen" in 1962, which is where we'll be heading in the 9am (EDT) hour, near the end of an era and on the cusp of the big events of the Sixties. ~ Steve
BOPTIME: Saturday, 6 AM Eastern time, 3 AM Pacific time
Go To: http://www.wvud.org/?page_id=24
Click on a listening link below the WVUD logo:


Available locally in DE on WVUD-FM 91.3, Shoutcast [Search: WVUD], and TuneIn
Karl Cohen
~ Association International du Film d'Animation/SF
Remarkable New Docs on

Miles Davis and Water
by Karl F. Cohen @ cineSOURCE
TWO EXCITING NEW FILMS ABOUT TO  premiere in the Bay Area show how remarkable, yet different, the creative edge of the documentary medium can be.  

In the same day, I saw "Miles Davis, Birth of the Cool" and "Aquarela", the former about the famous jazz trumpeter, the latter a remarkable work of art that pays homage to the dangerous and threatening power of water, a power that can kill and destroy. Like the thrilling "Sea of Shadow", which I reviewed last month, both films advance documentary filmmaking, however, they go in totally different directions, resulting in each achieving unique forms of greatness. [Continue reading w/photos @ cineSOURCE]
4. Life is like photography. You use the negative to develop.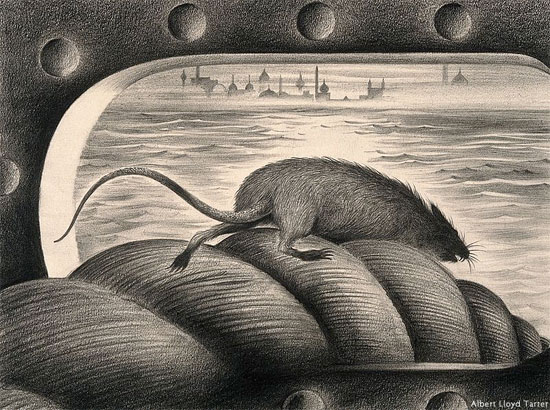 What In Tarnation?

Leningrad Cowboys, Happy Being Miserable via Leningrad Cowboys Official
6. If we want world peace, we must let go of our attachments and truly live like nomads. That's where I no mad at you, you no mad at me. That way, there'll surely be nomadness on the planet. And peace begins with each of us. A little peace here, a little peace there, pretty soon all the peaces will fit together to make one big peace everywhere.

Nothing else matters, Metallica arr. Karianne Brouwer violin, Maaike Schoenmaker cello
Notes from ~@~
Freedom of expression and freedom of speech aren't really important unless they're heard...It's hard for me to stay silent when I keep hearing that peace is only attainable through war. And there's nothing more scary than watching ignorance in action. So I dedicated this Emmy to all the people who feel compelled to speak out and not afraid to speak to power and won't shut up and refuse to be silenced.~ Tom Smothers

Carlin Step, DJ Steve Porter & Eli Wilkie from Roland Kardeby

The Great Bell Chant (The End of Suffering) from R Smittenaar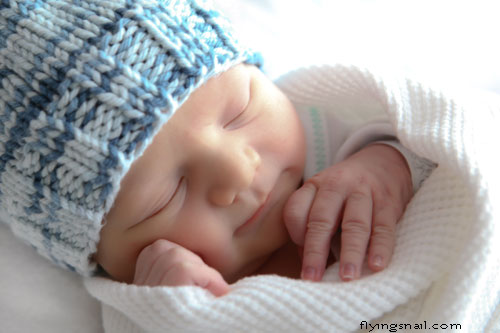 One Day, Matisyahu via ShalomLearning

Unsung Hero from Rattakarn Srithavatchai "Garn"

Bruce Springsteen & Tom Morello ~ The ghost of Tom Joad via Guitar Music
Nobody for President via Tom Morello~ Tom's Home Page ~ Nobody will love you forever!
Paul Krassner
~ Investigative Satirist
~ Notes from ~@~
In Memory of Our Very Dear Friend
Paul Krassner
April 9, 1932 ~ July 21, 2019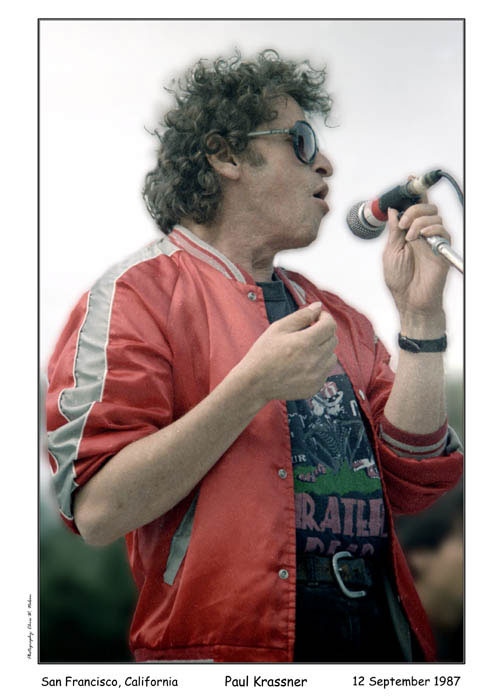 Paul Krassner ~ 12 September 1987, San Francisco, CA ~ Photo: Chris Nelson
Paul Krassner  (April 9, 1932 – July 21, 2019) was an American author, journalist, comedian, and the founder, editor and a frequent contributor to the freethought magazine The Realist, first published in 1958. Krassner became a key figure in the counterculture of the 1960s as a member of Ken Kesey's Merry Pranksters and a founding member of the Yippies. He died on July 21, 2019, in Desert Hot Springs, California. [Continue reading at Wikipedia, the free encyclopedia]
Paul Krassner Obituary News Articles
Pages with Paul's Articles on flyingsnail.com
Paul's Home Page: http://www.PaulKrassner.com
The Ten Suggestions
by
Paul Krassner,

24 March 2003
1. Stay well-informed and be on the alert for disinformation; besides mainstream media, check out alternative papers and the Internet, especially the international press.
2. Maintain empathy for the motivation of terrorists and sympathizers, bearing in mind that they are victims of their own conditioning.
3. Start saving the world by acting in every aspect of your daily life as though you were a role model for all humankind.
4. Understand and forgive your foibles instead of guilt-tripping yourself.
5. Resist police-state legislation passed in the guise of security.
6. Pro-choice or not, don't abort your inner child.
7. With the stench and sadness of death so much in the air, practice loving those you cherish while they're still alive.
8. Keep feeling hopeful by finding your balance between total despair and the 100th Monkey fable. As Harry Chapin said, "If we don't act like there's hope, there is no hope." And remember, placebos work.
9. Pay attention to Godspin, such as, "I never said Promised Land, I said I'd see what I could do."
10. When eating a sandwich at the delicatessen, be sure to remove the toothpick before taking your first bite.
We Love You Paul !!!

Hearing in the Bardo via Isaac McCardle

Into the Mystic, Van Morrison via Scott Wright

En el camino via Enrique CA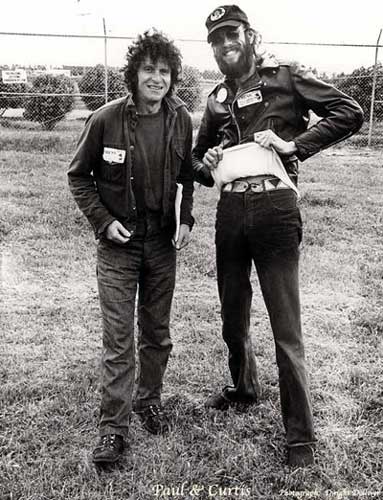 Paul Krassner and C. Spangler ~ Photograph, Dwight Dolliver
[Ed. Note Regarding, "WTF am I doing?" questions: Photographer says to Paul, "I wonder where all the other warriors are today?" (referring to those brave enough to stand up against any form of injustice) and I lift my t-shirt to reveal a Maasai warrior belt (ref one, ref. 2); not to be confused with marriage belt, which has diamonds.]
The Sacred Clowns ~ Heyókȟa
The Heyókȟa symbolize and portray many aspects of the sacred, the Wakȟáŋ. Their satire presents important questions by fooling around. They ask difficult questions, and say things others are too afraid to say. By reading between the lines, the audience is able to think about things not usually thought about, or to look at things in a different way.
Principally, the Heyókȟa functions both as a mirror and a teacher, using extreme behaviors to mirror others, thereby forcing them to examine their own doubts, fears, hatreds, and weaknesses. Heyókȟas also have the power to heal emotional pain; such power comes from the experience of shame--they sing of shameful events in their lives, beg for food, and live as clowns. They provoke laughter in distressing situations of despair and provoke fear and chaos when people feel complacent and overly secure, to keep them from taking themselves too seriously or believing they are more powerful than they are.
In addition, sacred clowns serve an important role in shaping tribal codes. Heyókȟa's don't seem to care about taboos, rules, regulations, social norms, or boundaries. Paradoxically, however, it is by violating these norms and taboos that they help to define the accepted boundaries, rules, and societal guidelines for ethical and moral behavior. This is because they are the only ones who can ask "Why?" about sensitive topics and employ satire to question the specialists and carriers of sacred knowledge or those in positions of power and authority. In doing so, they demonstrate concretely the theories of balance and imbalance. Their role is to penetrate deception, turn over rocks, and create a deeper awareness.
Develop Your Mind, Not Sacred Sites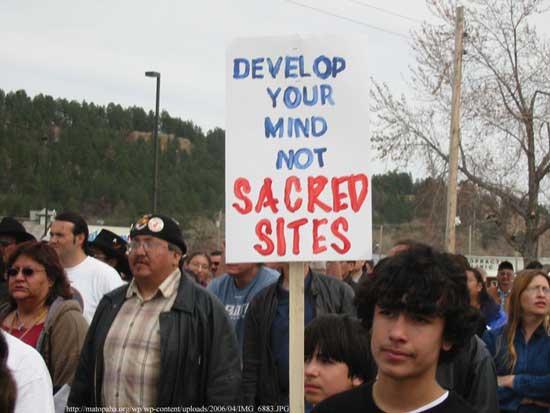 Cree Prophecy
Only after the last tree has been cut down,
Only after the last river has been poisoned,
Only after the last fish has been caught,
Only then will you find money cannot be eaten.
Nobody for President ~ NONE of the ABOVE should be a choice on voter ballots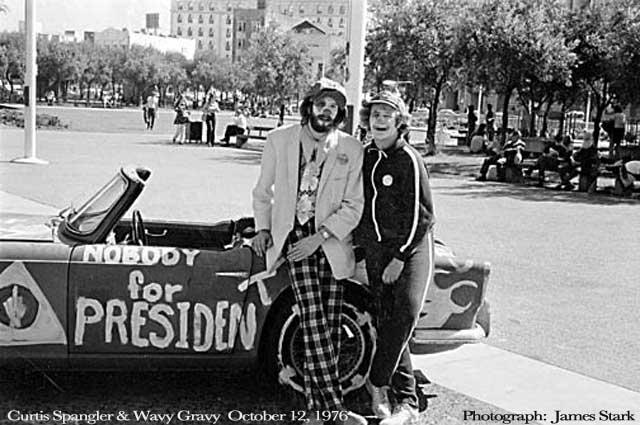 C. Spangler & Wavy Gravy, Nobody for President, 197610.12 ~ Photo: James Stark

American Dream, George Carlin via Ishtar [Not Work Safe] Nobody should have that much power


Message
via
Mike Pinder
Oh, I hope that I see you again I never even caught your name As you looked through my window pane ~ So I'm writing this message today I'm thinking that you'll have a way Of hearing the notes in my tune ~ Where are you going? Where have you been? I can imagine other worlds you have seen ~ Beautiful faces and music so serene ~ So I do hope I see you again My universal citizen You went as quickly as you came ~ You know the power Your love is right You have good reason To stay out of sight ~~ But break our illusions and help us Be the light ~ by Mike Pinder

Why I Think This World Should End, Prince EA via Prince EA
Without love in the dream, it will never come true. ~ Jerry Garcia/Robert Hunter
And in the end, the love you take is equal to the love you make. ~ John Lennon

{ ͡ʘ ͜ʖ ͡ʘ} Is Daylight Saving Time Dangerous? { ͡ʘ ͜ʖ ͡ʘ}