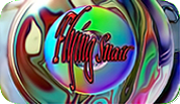 During times of universal deceit, telling the truth becomes a revolutionary act. ~ George Orwell
Notes from ~@~
Throughout America's adventure in free government, our basic purposes have been to keep the peace; to foster progress in human achievement, and to enhance liberty, dignity and integrity among people and among nations. To strive for less would be unworthy of a free and religious people. Any failure traceable to arrogance, or our lack of comprehension or readiness to sacrifice would inflict upon us grievous hurt both at home and abroad. ~ Dwight D. Eisenhower

Corruption is Legal in America via Doku Mentor
None of the Above should be a Valid Choice on Voter Ballots!
Mike Wilhelm
~ Charlatans, Flamin' Groovies, Loose Gravel, ...
Mike Wilhelm, first psychedelic
rock guitarist, dies at 77
He played with the Charlatans, Loose Gravel and Flamin' Groovies
by Aidin Vaziri May 16, 2019 Updated: May 16, 2019, 8:29 pm ~ Source

The Charlatans ~ Golden Gate Park Conservatory, San Francisco ~ Photo: Erik Jacobsen
Mike Wilhelm, the co-founder and lead guitar player of the pioneering San Francisco psychedelic rock outfit the Charlatans, who also played with the bands the Flamin' Groovies and Loose Gravel, died on Tuesday, May 14 at a hospital in San Francisco. He was 77.
The cause was complications from cancer, said his wife, Ana Maria Wilhelm.
The Charlatans never released an album during their Summer of Love heyday, but the group's impact was huge on the nascent San Francisco scene. Dressed in vintage Edwardian finery, the five-man band developed its rowdy amalgamation of blues, rock and Western swing over the summer of 1965 during a residency at the Red Dog Saloon in Virginia City, a small Sierra Nevada town.

Photo: Tim Kao, The Chronicle
Returning to San Francisco, the Charlatans – which also included founder George Hunter, bassist Richie Olsen, pianist Mike Ferguson and drummer Dan Hicks — were the main attraction at "A Tribute to Dr. Strange," the LSD-infused dance party at the Longshoreman's Hall in 1965 that ignited the psychedelic-rock era. Mint condition posters from that show, widely considered the first of their kind, go for more than $18,000 on the resale market.
"They were superstars," said Ana Maria Wilhelm. "People wanted to dress like them. They wanted to look like them. They wanted to play like them."
On a national level, the Charlatans were soon eclipsed by acts like the Grateful Dead, Quicksilver Messenger Service and Jefferson Airplane (the latter was also on the lineup at the Longshoreman's Hall show). Yet Wilhelm's distinctive Americana playing style heavily influenced musicians like Jerry Garcia and John Cipollina, and later, acts like the Byrds and Eagles.
"He had a unique finger-picking style," said author Joel Selvin, former Chronicle Senior Pop Music Critic. "He was the most highly-evolved musician at that time. The Charlatans covered everything from blues to old-timey country, and Wilhelm handled it all."
Garcia told Haight-Ashbury scene photographer Herb Greene that Wilhelm was his favorite guitarist.
"He was a master at taking any guitar — no matter how funky — and turning it into a symphonic wonder," said Dan Healy, longtime Grateful Dead sound man.
[Video at Source]
Following his run with the Charlatans from 1965 to 1968, Wilhelm performed with the rock trio Loose Gravel in the early '70s, a favorite of the Hells Angels. He is best remembered from that time for his cameo in the 1972 documentary "The Last Days of the Fillmore," when he showed up unannounced at Bill Graham's office trying to persuade the famously testy rock impresario to book his new band at the famed venue.
When Graham declines and marches him outside, Wilhelm gives him the finger and explodes, "Well, f— you and thanks for the memories!"
Ana Maria Wilhelm said they remained friends despite the heated encounter caught on film. "Mike never held a grudge," she said.
Later in the decade, Wilhelm became the lead guitarist of the Flamin' Groovies, one of the forerunners to the San Francisco punk scene, performing on the albums "Flamin' Groovies Now," released in 1978, and "Jumpin' in the Night," in 1979. The band was a regular attraction at the San Francisco clubs On Broadway and Mabuhay Gardens.
He also released several solo albums, including 1985's "Mean ol' Frisco" and 1993's "Wood & Wire."
"He had no roadmap for what he became," said George Michalski, a friend who played piano for everyone from Barbra Streisand and the Allman Brothers, before serving as music director on the television series "Nash Bridges." "He was an acid cowboy and a mod rocker. He was funny and acerbic. But most of all, he was original."

Guitarist Mike Wilhelm at a recent practice Wednesday June 10, 2015. The Charlatans,
a hugely influential psychedelic band of the 1960s, is getting back together for some
performances in Virginia City, Nevada. ~ Photo: Brant Ward, The Chronicle
[Article photo at Source]
Michael Ray Wilhelm was born on March 18, 1942, in Los Angeles. His father Peter Raymond Wilhelm was a professional dancer, and his mother Dorothy Currier worked at the Beverly Hills Medical Clinic. Even though he grew up in a house steeped with classical music, he discovered the blues through his older sister Katherine and a weekly television variety show produced by bandleader Johnny Otis.
As a teenager, Wilhelm met one of his guitar heroes, the Tennessee blues musician Walter "Brownie" McGhee, who offered him free  lessons.
In 1960, Wilhelm graduated from Canoga Park High School, where Hunter was a classmate, and joined the Naval Air Reserves, a year later, working as an airplane mechanic. Following his two-year stint in the armed forces, which took him to Vietnam and Japan, he hitchhiked to San Francisco in 1963 at age 19, and settled in Berkeley before moving to San Francisco's Fillmore District.
He ran into Hunter after performing at an open-mic night at the Blue Unicorn on Hayes Street.
"The rest is history," Ana Maria Wilhelm said.
[Video at Source]
Even though Wilhelm effectively retired from touring in 1993, due to ongoing lung problems and recurring pneumonia, he did take part in a reunion of the Charlatans in 1996 to celebrate the release of an odds-and-ends compilation album, "The Amazing Charlatans," and a documentary film, "Rockin' at the Red Dog," by Mary Works, whose father, Don Works, was a bartender at the saloon.
By then the band had become so obscure that a young British group had already adopted and released several albums under the Charlatans name, known here as the Charlatans U.K.
Wilhelm's fans rallied to buy him a portable oxygen unit, it didn't help with live performances. He moved up to Lake County and focused on writing songs and producing albums for other artists. He also started a Monday blues night at the Blue Wing Saloon.
In 2005, Wilhelm was involved in another reunion of the Charlatans for a performance at a memorial concert for Family Dog founder Chet Helms in Golden Gate Park; then again, two years later, for a free concert commemorating the 40th anniversary of the Summer of Love in San Francisco.
In 2015, the group played it final shows where it all began in Virginia City, just before Hicks died in 2016.
Wilhelm is survived by his wife, Ana Maria; and sister Katherine Wilhelm.
Aidin Vaziri is The San Francisco Chronicle's pop music critic. Email: avaziri@sfchronicle.com Twitter: @MusicSF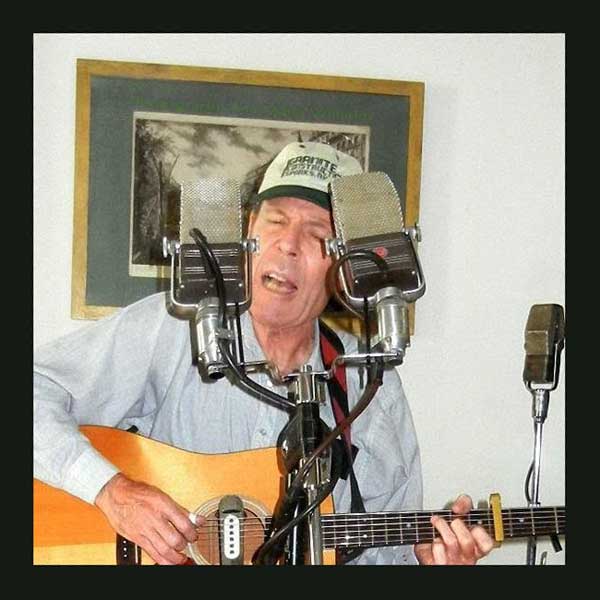 Mike Wilhelm recording at Richard Wahlberg Studio ... Photograph: Ana Maria Wilhelm

Mike Wilhelm Interview ~ December 2001 via Jesse Block ~ https://vimeo.com/130632329
Lake County News: Mike Wilhelm, famed blues and rock guitarist, dies at 77
Hello Curtis,
Thank you for letting me know about Mike's passing on.
At Barbara Moore's Sonoma Sanctuary 2009 JoyFest, I spent the afternoon there with some of my favorite musicians. And Mike was playing for us that day.
I last saw Mike at The Red Dog Saloon in Virginia City, NV celebrating the Charlatan's 50th Anniversary - https://youtu.be/HBsZtla9iV8
"How Can I Miss You When You Won't Go Away?"
Long live Mike Wilhelm!
Love, Chris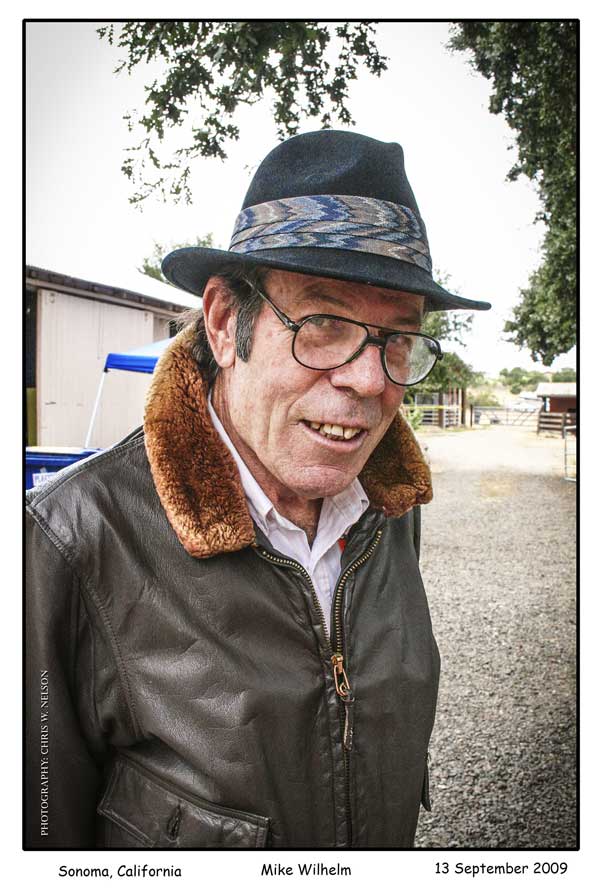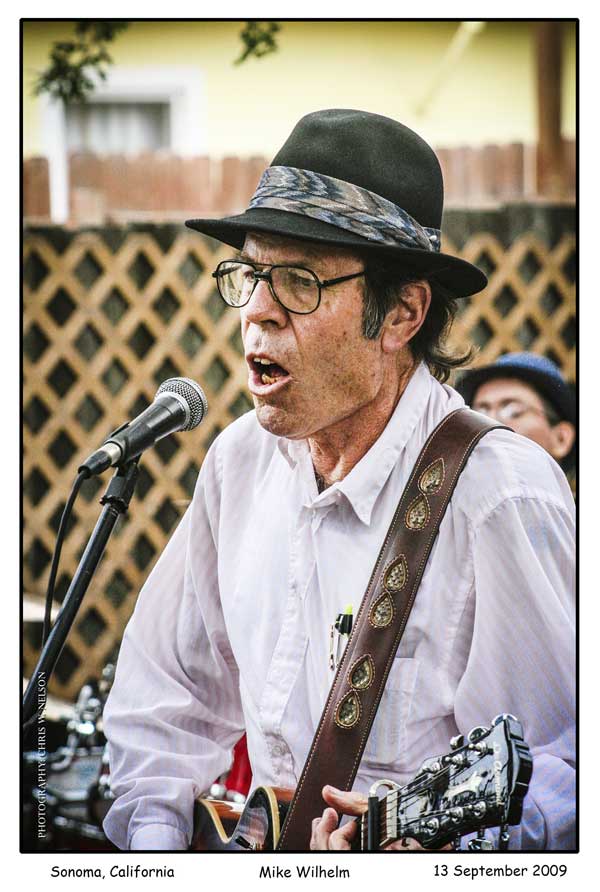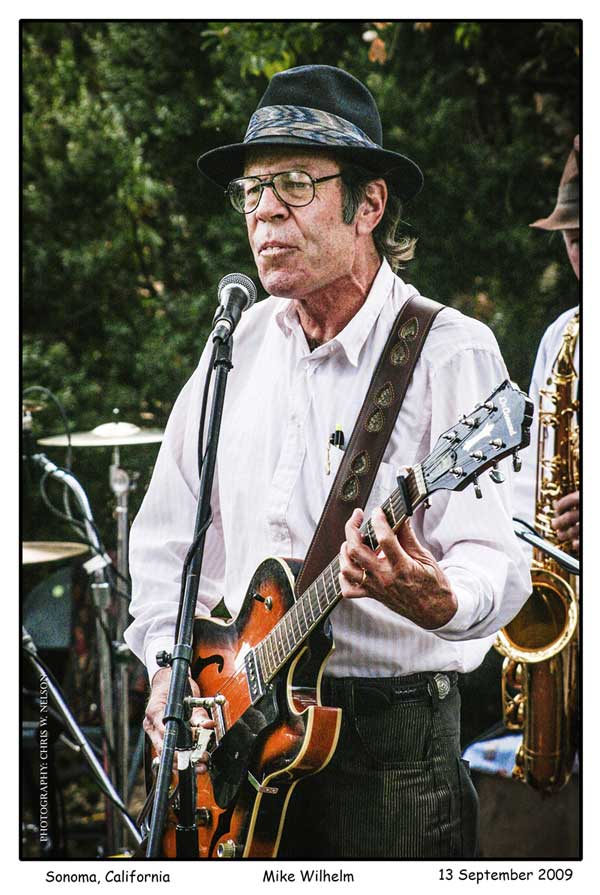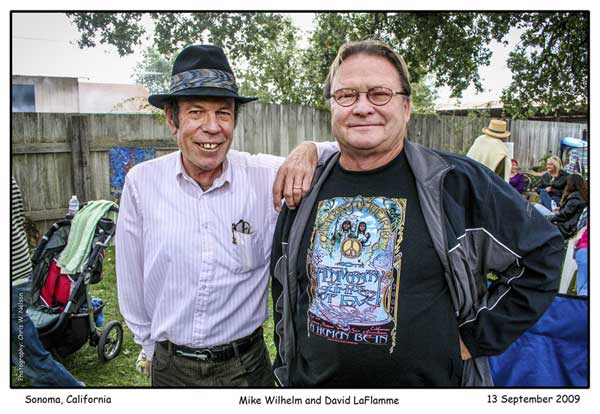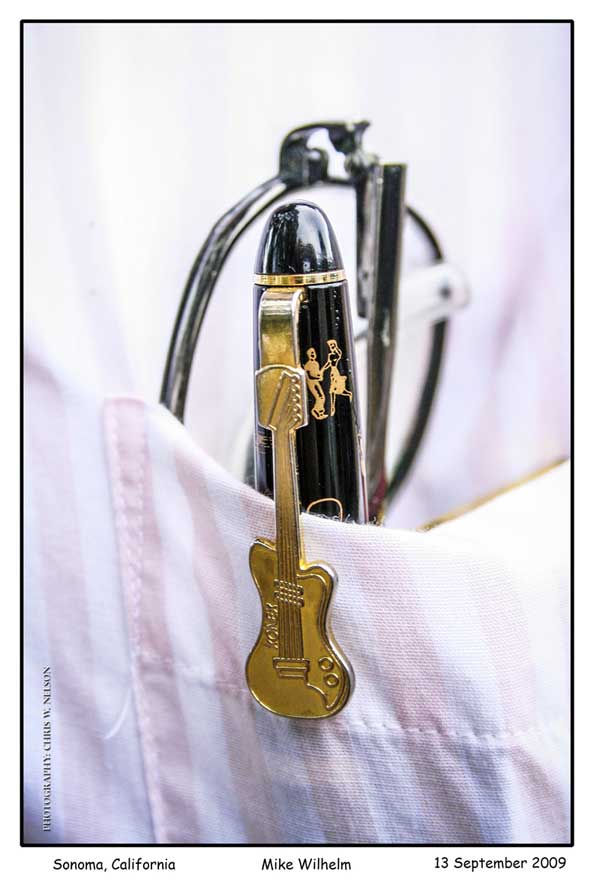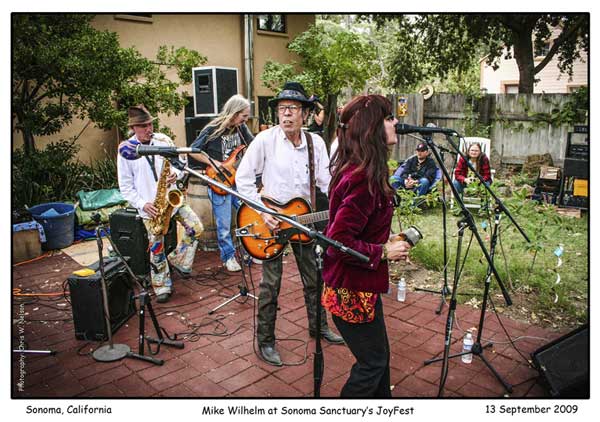 Sprung
~ Springer Enthusiast
In Memory of Our Dear Friend




Mike Wilhelm


March 18, 1942 ~ May 14, 2019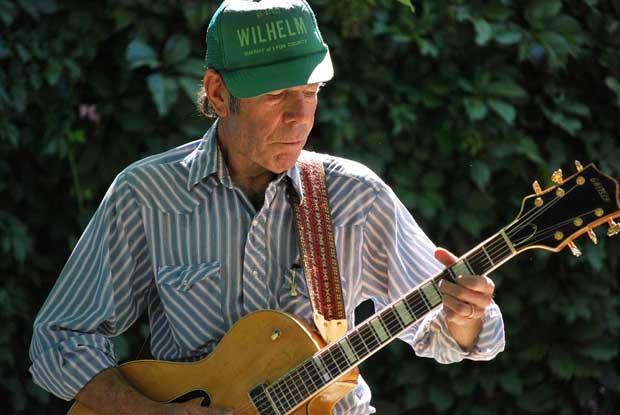 http://mike-wilhelm.com ~ Mike's Wikipedia Page ~ Photo: Richard Hoyt
We Love You

Sprung Podcast Selections

Mike Wilhelm & Sprung (Curtis)
Recorded Live at Linton's
Information Page: http://mike-wilhelm.com
MP3: Big Boss Man - Click To Listen
MP3: Got My Mojo Workin' - Click To Listen
MP3: House Of Blue Lights - Click To Listen
MP3: New Old Pawnshop Blues - Click To Listen
MP3: The Thrill Is Gone - Click To Listen
See See Rider - Mike Wilhelm:
MP3: http://www.flyingsnail.com/Podcast/SeeSeeRider.mp3
Key To The Highway - Mike Wilhelm:
MP3: http://www.flyingsnail.com/Podcast/Key2TheHighway.mp3
Down The Road A Piece - Mike Wilhelm, live version:
MP3: http://www.flyingsnail.com/Podcast/DownTheRoadApiece.mp3
Ramblin' EMI 78 Mix - Mike Wilhelm:
MP3: http://www.flyingsnail.com/Podcast/ramblinEMI78.mp3
Worn Out Suits EMI 78 Mix - Mike Wilhelm:
MP3: http://www.flyingsnail.com/Podcast/wornoutsuitsEMI78.mp3
Long Gone Stranger Blues © Mike Wilhelm - Born in Los Angeles in 1942, Mike Wilhelm learned blues guitar in his teens from legendary Tennessee bluesman Brownie McGhee and Texas songster Mance Lipscomb. A U. S. Navy veteran, he is perhaps best known as one of the founding members of San Francisco's first psychedelic rock group, the Charlatans (1964-69). He led his own hard rock group, Loose Gravel, from 1969 until 1976 when he joined cult heroes and power pop originators the Flamin' Groovies, playing with them until 1982.
MP3: http://www.flyingsnail.com/Podcast/longgonestrangerblues.mp3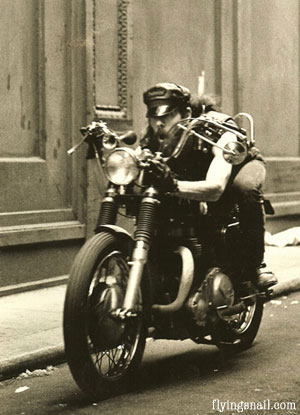 Early Tavern Racing - Mike Wilhelm on Matchless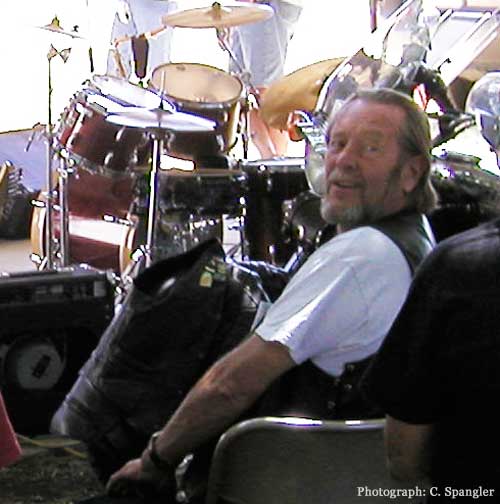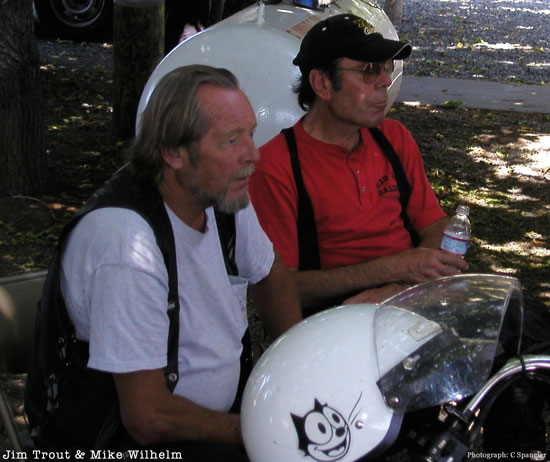 Also, remembering Jim Trout, who rode with us ~ Photograph: C. Spangler
Permmalink for this page:
http://www.flyingsnail.com/Sprung/sprungmusic.html
Podcast source:
http://www.flyingsnail.com/Podcast/index.html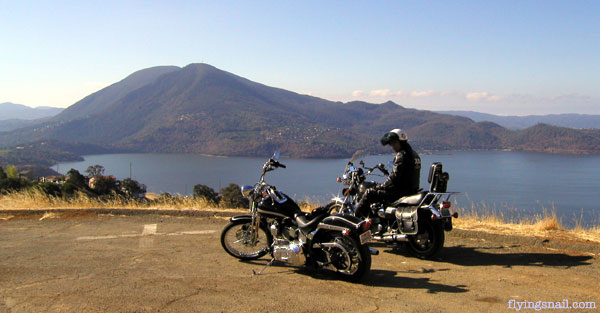 Mount Konocti, Lake County, CA ~ Mike Wilhelm on the XS Yamaha & Sprung's FXSTS

Hearing in the Bardo via Isaac McCardle

En el camino via Enrique CA

Into the Mystic, Van Morrison via Scott Wright
Dahbud Mensch ~ Stuck in the middle with Who?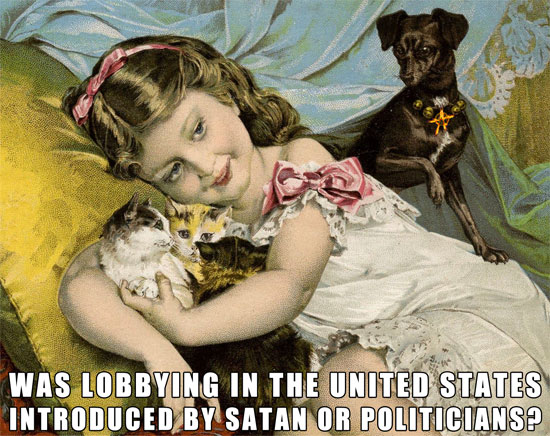 Lobbying in the United States describes paid activity in which special interests hire well-connected professional advocates, often lawyers, to argue for specific legislation in decision-making bodies such as the United States Congress. It is a highly controversial phenomenon, often seen in a negative light by journalists and the American public, with some critics describing it as a legal form of bribery or extortion. While lobbying is subject to extensive and often complex rules which, if not followed, can lead to penalties including jail, the activity of lobbying has been interpreted by court rulings as constitutionally protected free speech and a way to petition the government for the redress of grievances, two of the freedoms protected by the First Amendment of the Constitution. Since the 1970s, lobbying activity has grown immensely in the United States in terms of the numbers of lobbyists and the size of lobbying budgets, and has become the focus of much criticism of American governance. [Continue reading at Wikipedia, the free encyclopedia]
None of the Above should be a Valid Choice on Voter Ballots!
Dahbud Mensch ~ Stuck in the middle with Who?

The Staple Singers - Respect Yourself (from Soul Train) via Domo
The GOD of Christians, Muslims, and Jews said,
Thou Shalt Not Kill, Steal, Commit Adultery, Covet Thy Neighbors Wife, Bear False Witness Against Thy Neighbor, amongst other things, and...
Jesus extended this concept when he said...
Christians are to no longer execute sinners, so they should not wage carnal war, but spiritual warfare ~ (John 18:36; 2 Corinthians 10:1-6; Ephesians 6:10-18; 1 Timothy 1:18-20; 6:11-14; 2 Timothy 2:3-5; 4:6-8)
Christians must be peacemakers forgiving those who do them harm treating their enemies with love and not seeking revenge ~ (Matthew 5:9, Romans 14:19), (Ephesians 4:29-32; Colossians 3:12-14; Matthew 6:9-15; Mark 11:25-26), (Luke 6:27-36) (Romans 12:17-21; 1 Peter 3:8-12)
Hatred, which is the same as murder, is unforgiving, vengeful and hostile towards one's enemies ~ (1 John 3:15)
but y'all seem hell-bent on creating a עֵגֶּל הַזָהָב ...begging the question, "WTF is wrong with you?"
2 PETER 2:1 ~ But there were false prophets also among the people, even as there shall be false teachers among you, who privily shall bring in damnable heresies, even denying the Lord that bought them, and bring upon themselves swift destruction.
2 PETER 2:2 ~ And many shall follow their pernicious ways; by reason of whom the way of truth shall be evil spoken of.
2 PETER 2:3 ~ And through covetousness shall they with feigned words make merchandise of you: whose judgment now of a long time lingereth not, and their damnation slumbereth not.
Satan's demons take on the image of God similar to that done in Eden ~ 2 Corinthians, 11:14 (How else do they take control of earth?)
Antichrist is variously understood as being a consummately evil system of government or leader.
Antichrist will be a leader who deceives many people.
Antichrist will divide the world and create war without end.
Antichrist will declare that things which are evil to be good.
Antichrist will refer to war as peace, death as a solution for justice, & serving the wealthy as a means of helping the poor.
Many nations will recognize that he is evil, but his own people will be inclined to believe his deceptions.

Somebody's Fool, Spo-Dee-O-Dee ~ Rhythm Bomb/ Sleazy Records via Bopflix Films, Vimeo
Don't miss out on a blessing because it isn't packaged the way you expect!
4. Life is like photography. You use the negative to develop.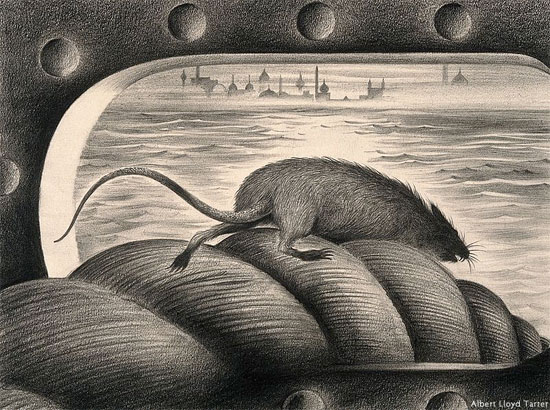 What In Tarnation?

Leningrad Cowboys, Happy Being Miserable via Leningrad Cowboys Official
6. If we want world peace, we must let go of our attachments and truly live like nomads. That's where I no mad at you, you no mad at me. That way, there'll surely be nomadness on the planet. And peace begins with each of us. A little peace here, a little peace there, pretty soon all the peaces will fit together to make one big peace everywhere.

Nothing else matters, Metallica arr. Karianne Brouwer violin, Maaike Schoenmaker cello
Notes from ~@~
Freedom of expression and freedom of speech aren't really important unless they're heard...It's hard for me to stay silent when I keep hearing that peace is only attainable through war. And there's nothing more scary than watching ignorance in action. So I dedicated this Emmy to all the people who feel compelled to speak out and not afraid to speak to power and won't shut up and refuse to be silenced.~ Tom Smothers

Carlin Step, DJ Steve Porter & Eli Wilkie from Roland Kardeby

The Great Bell Chant (The End of Suffering) from R Smittenaar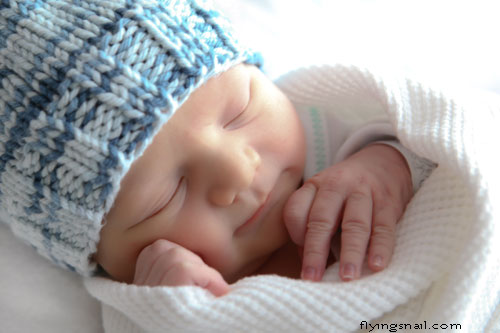 One Day, Matisyahu from 100%

Unsung Hero from Rattakarn Srithavatchai "Garn"

The Dhammapada (Sayings of the Buddha) via resonantfrequency17 via Amestizo
Karl Cohen
~ Association International du Film d'Animation SF Newsletter
ASIFA-SF May 2019 Newsletter [PDF Format]
Sacred Clowns ~ Heyókȟa
Sacred Clowns: The Heyókȟa symbolize and portray many aspects of the sacred, the Wakȟáŋ. Their satire presents important questions by fooling around. They ask difficult questions, and say things others are too afraid to say. By reading between the lines, the audience is able to think about things not usually thought about, or to look at things in a different way.
Principally, the Heyókȟa functions both as a mirror and a teacher, using extreme behaviors to mirror others, thereby forcing them to examine their own doubts, fears, hatreds, and weaknesses. Heyókȟas also have the power to heal emotional pain; such power comes from the experience of shame--they sing of shameful events in their lives, beg for food, and live as clowns. They provoke laughter in distressing situations of despair and provoke fear and chaos when people feel complacent and overly secure, to keep them from taking themselves too seriously or believing they are more powerful than they are.
In addition, sacred clowns serve an important role in shaping tribal codes. Heyókȟa's don't seem to care about taboos, rules, regulations, social norms, or boundaries. Paradoxically, however, it is by violating these norms and taboos that they help to define the accepted boundaries, rules, and societal guidelines for ethical and moral behavior. This is because they are the only ones who can ask "Why?" about sensitive topics and employ satire to question the specialists and carriers of sacred knowledge or those in positions of power and authority. In doing so, they demonstrate concretely the theories of balance and imbalance. Their role is to penetrate deception, turn over rocks, and create a deeper awareness.
Develop Your Mind, Not Sacred Sites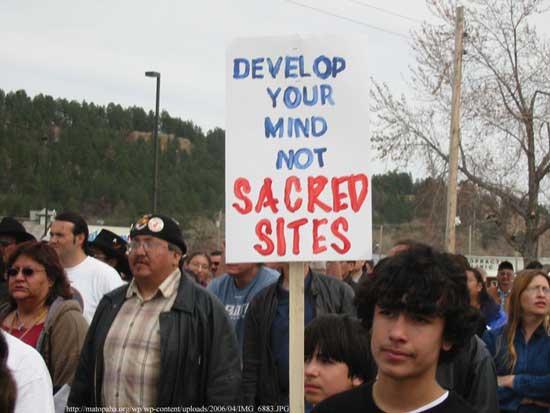 Cree Prophecy
Only after the last tree has been cut down,
Only after the last river has been poisoned,
Only after the last fish has been caught,
Only then will you find money cannot be eaten.
Nobody for President ~ NONE of the ABOVE should be a choice on voter ballots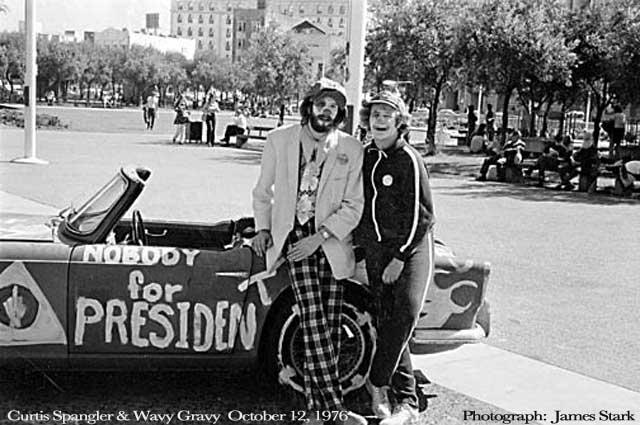 Curtis Spangler & Wavy Gravy, Nobody for President Rally, 197610.12 ~ Photo: James Stark

Bruce Springsteen & Tom Morello ~ The ghost of Tom Joad via Guitar Music
Nobody for President via Tom Morello ~ Tom's Home Page ~ Nobody will love you forever!

American Dream, George Carlin via Ishtar [Not Work Safe] Nobody should have that much power


Message
via
Mike Pinder
Oh, I hope that I see you again I never even caught your name As you looked through my window pane ~ So I'm writing this message today I'm thinking that you'll have a way Of hearing the notes in my tune ~ Where are you going? Where have you been? I can imagine other worlds you have seen ~ Beautiful faces and music so serene ~ So I do hope I see you again My universal citizen You went as quickly as you came ~ You know the power Your love is right You have good reason To stay out of sight ~~ But break our illusions and help us Be the light ~ by Mike Pinder

Why I Think This World Should End, Prince EA via Prince EA
Without love in the dream, it will never come true. ~ Jerry Garcia/Robert Hunter
And in the end, the love you take is equal to the love you make. ~ John Lennon

{ ͡ʘ ͜ʖ ͡ʘ} Is Daylight Saving Time Dangerous? { ͡ʘ ͜ʖ ͡ʘ}