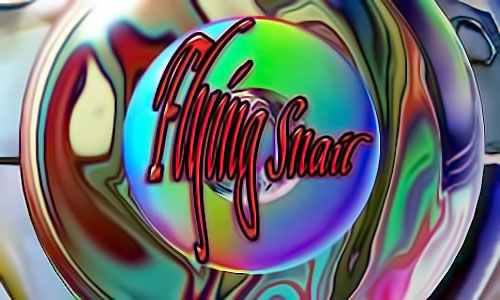 During times of universal deceit, telling the truth
becomes a revolutionary act. ~ George Orwell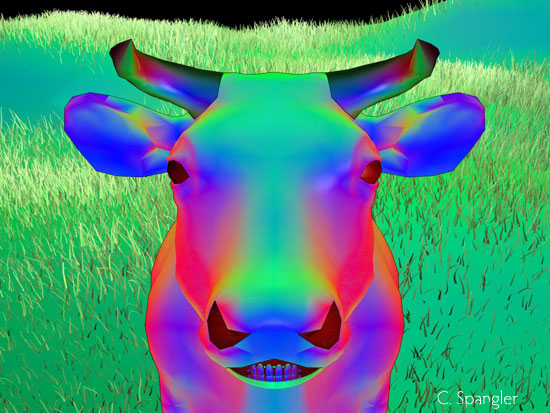 The Rolling Stones | Doom and Gloom via Trunk Animation
Keep the Net Neutral

The FCC is expected to announce a vote to gut net neutrality rules the day before Thanksgiving. Only a big burst of phone calls to Congress can stop them from allowing ISPs to charge us extra fees to access sites, apps, games, and especially the music we all love. ~ [Source]

JPTIII: Hey everyone, the chairman of the FCC, is very likely to announce a vote to gut neutrality, possibly as soon as Nov. 22nd. Once a vote is called, it will become much, much harder to stop ISPs from charging us all extra fees to access streaming services or watch music videos -- and they can demand payment from independent artists and labels, stifling independent voices

But there's still hope. The most effective way to can stop this is by driving as many calls as possible to our Senators and Representatives, now through Nov. 22nd. 

We're getting word that there are lawmakers who are sympathetic to our cause and considering taking action to slow the FCC down, but they won't act unless they get more phone calls from constituents. Also, if your think your Rep's opposed to net neutrality, its all the more reason to call them. Those Reps need to hear your voice more than anyone.

Please, head over to https://www.battleforthenet.com , and give your Senators and Reps a call telling them to stop the FCC from slashing Title II net neutrality protections. The time to act is now.

To reach the call in line directly by phone, call 202-930-8550.

When you get through to your Rep's office, introduce yourself, be polite, and say: 

I support "Title Two" net neutrality rules and I urge you to oppose the FCC's plan to repeal them. Specifically, I'd like you to contact the FCC Chairman and demand he abandon his current plan.

We also have ready-made banners, modals, and graphics of various sizes here: https://www.battleforthenet.com/#join ~ Thanks.

---

crazycarl1: Imagine if your internet was bought like cable packages. You can pay $60 per month for "basic" websites like Amazon and Google. If you want to stream netflix, it costs the cable providers more since they have to give more bandwidth, so access to Netflix with basic websites is $80 per month. Want HD quality streams on Netflix? That's $100 per month. Want to visit hulu? Sorry, they're with our competitor so you can't.

The argument against net neutrality is that the internet providers want to make more money than they already do

xthatguy339x: But don't we pay them for a certain amount of bandwidth already? If I pay them for 100 down and up then I should get that. What the data is and how much or little I use of it at any given time shouldn't be an issue. If their cables can't handle that then they fucked up somewhere along the line in planning. I must be missing something. If they want to charge me for using a service that uses a lot of bandwidth then just charge me a rate per gigabyte or something like water or electricity.

topper_reppot: There is no good reason other than they want more money. On top of charging you speed, they can discriminate against competitive traffic to funnel people into using their services. 

Think of it like this - Verizon has a cell phone network, and when you go into a Verizon store, they have "their" phones that they want you to buy. Verizon creates partnerships with the hardware manufacturers. Sure, you can bring your own phone, but it won't be easy or even necessarily supported. Note, this is an oversimplification. 

ISPs see the destruction of Net Neutrality to create more "competitive" features to their network, but ultimately the root reason is they want more money. There's no technical reasoning, anyone who tells you otherwise is a troll or lobbyist.

muaddeej:  This type of behavior usually doesn't happen because we have a free market and if a company acts shady, people just go to where it's cheaper and better. But you only have 1 or 2 choices for REAL internet, so you are stuck with it.

Railboy: It actually happens all the time. ISPs have been getting slapped by the FCC over this stuff for decades. Here's a good list of examples.

2005 - Madison River Communications was blocking VOIP services. The FCC put a stop to it.

2005 - Comcast was denying access to p2p services without notifying customers.

2007-2009 - AT&T was having Skype and other VOIPs blocked because they didn't like there was competition for their cellphones.

2011 - MetroPCS tried to block all streaming except youtube. (edit: they actually sued the FCC over this)

2011-2013, AT&T, Sprint, and Verizon were blocking access to Google Wallet because it competed with their bullshit. edit: this one happened literally months after the trio were busted collaborating with Google to block apps from the android marketplace

2012, Verizon was demanding google block tethering apps on android because it let owners avoid their $20 tethering fee. This was despite guaranteeing they wouldn't do that as part of a winning bid on an airwaves auction. (edit: they were fined $1.25million over this)

2012, AT&T - tried to block access to FaceTime unless customers paid more money.

2013, Verizon literally stated that the only thing stopping them from favoring some content providers over other providers were the net neutrality rules in place.


via McKenna Fryman
Current Fires Mostly Contained



Sleepwalk, Steve Kimock Band via brown pelican

http://www.lakeconews.com ~ @LakeCoNews ~ CDF Incidents

#californiawildfires ~ #sulphurfire ~ #pocketfire ~ #longfire ~ #tubbsfire

#calistogafire ~ #norcalfires ~ #sonomafire ~ #napafire ~ #santarosafire

[Kudos KPFZ 88.1 FM for Fire Coverage ~ Live Stream]
Santa Rosa couple claims
PG&E negligence led to wildfire

PUBLISHED: October 18, 2017 at 2:06 pm | UPDATED: October 19, 2017 at 3:16 am

The Mercury News Source

Wayne and Jennifer Harvell allege that PG&E failed to maintain power lines.

A Santa Rosa couple who lost their home in the deadly fires that tore through Sonoma County last week filed a lawsuit Tuesday blaming PG&E for the blaze.

The lawsuit is the first against the utility company for its possible involvement in the North Bay fires and comes even before investigators have determined what caused the deadly fires.

But Wayne and Jennifer Harvell say their lawsuit is the beginning of an attempt to figure out what happened.

"We lost everything," said Jennifer during a phone interview. "We lost our lives. So did everyone we know in our neighborhood, and, basically, we want to find out the truth about this."

The Harvells allege that the utility company failed to adequately maintain power lines, leading to the destruction of their Coffey Park house and at least 1,000 others in the neighborhood as the Tubbs fire consumed the region.

The Harvells had lived in Santa Rosa for more than three decades before the blaze turned their home on Mocha Lane just west of Highway 101 to ash. They hope the lawsuit, filed in San Francisco Superior Court, will prompt PG&E to maintain its equipment and prevent similar fires in the future, they said.

Bill Robins, their lawyer, said the suit will put PG&E employees on notice that they need to preserve evidence, including any emails, related to the fires.

"We feel like there's definitely sufficient evidence to suggest that PG&E's lines and poles contributed to the fire," Robins said. "There's really, from our perspective, little doubt there were maintenance issues."

As this news organization reported last week, Sonoma County emergency dispatchers received multiple calls of electrical transformers exploding and power lines falling in heavy winds, raising questions about PG&E's maintenance of power lines and whether it cleared vegetation to reduce the risk of fire.

The power lines are only one of the many factors investigators from Cal Fire and the state's Public Utilities Commission (PUC) are looking into as they search for the cause of the fire. Officials say it's too early to determine the cause of the fires that started on Oct. 8 — a warm, dry, windy Sunday night — and spread into Santa Rosa neighborhoods early Monday morning.

The regulatory agency has already sent a letter to the utility ordering it to preserve any equipment possibly related to the fires and internal communications discussing the disaster.

In an emailed statement, Angela Lombardi, a PG&E spokeswoman, said, "As the fires continue to burn, we're focused on supporting firefighting efforts to contain the fires and protect life and property. Once it is safe to do so, restoring power and gas service safely and as quickly as possible will be our priority. We aren't going to speculate about any of the causes of the fires and will cooperate with the reviews by any relevant regulator or agency."

While the Harvells' suit is the first against PG&E related to the Wine Country fires, legal experts expect other families to file additional lawsuits against the company in the coming weeks and months.

"No question there's going to be a large number of cases filed behind this," Robins said. "We represent a number of other people already and are fielding calls quite frequently on a day-to-day basis."

In a separate suit unrelated to the fires filed Wednesday, San Francisco City Attorney Dennis Herrera sued PG&E to recover the costs, around $8 million so far, from a landslide that destroyed a home and damaged five others he says were caused by the company's negligence.

PG&E has $800 million in liability insurance but estimates for fire damages are ranging as high as $3 billion already, which could affect the company's financial stability.

In the days after the fire started, the company's stock declined to $53.43 on Monday from $69.15 just a week ago as people questioned the company's liability. The share price had rebounded somewhat to $56.77 on Wednesday.

In 2015, regulators fined the company $1.6 billion for the deadly 2010 San Bruno pipeline explosion. Federal investigators said flawed record-keeping by the company and poor maintenance caused the inferno. The PUC also fined PG&E more than $8 million for the Butte fire, which burned nearly 550 homes in Amador County and killed two people in 2015.

Emily DeRuy is based in Oakland and covers higher education for The Mercury News and East Bay Times. Previously, she covered education for The Atlantic in Washington, D.C. Before that, she wrote about politics and education for Fusion.
[To Quell, Or Not To Quell
Corporate Death Penalty _or_ Public Tar and Feathering for PG&E Executives
Regarding September 12, 2015: Valley Fire Rumor

Most folks who live in remote, wooded, areas usually have a radio scanner which is used for listening to fire and weather reports.

For over two (2) years the following rumor has floated around Lake County, California regarding convicted felon & murderer PG&E's alleged involvement in starting the 2015 Valley Fire. Yes, ...the same fire that destroyed our little ranch; where I had asked for years that an ancient PG&E transformer [transformer photo here] be replaced, == which never happened ... not to mention what was done to property and water during clean-up [more photos?].

Rumor only: Allegedly, first reports stated Valley Fire was started because of "downed power lines, due to a tagged tree falling on them" and that the "tree had been tagged for removal for a very long time". Later, a photograph of the area where the fire started appeared, immediately disappeared, and could not be found after that. While this was happening four (4) Valley Fire fire fighters are initially injured by the fire. While this was happening, someone working on a hot tub was blamed for the fire, but neighbors said the fire did not start there, then that story disappeared!

It is
important
to remember what
was going on at the time:

Politicians: Politicians race to San Bruno

PG&E diverted safety money for profit, bonuses

PG&E collected millions more for pipeline repair than it spent

PG&E charged: multiple violations of Natural Gas Pipeline Safety Act

PG&E slapped with a record $1.6 billion penalty for fatal San Bruno explosion

On September 16, 2014, the San Francisco Chronicle reported Carol Brown,
chief of staff for the president of the California Public Utilities Commission,
had communicatedwith PG&E executives to help move litigation to judges  they
expected would be friendly &E's side. [Judge scandal under federal
investigation ~ II Corinthians, 11:13-15]

PG&E customers face triple whammy in gas and electric bills

PG&E trial: Prosecution drops maximum penalty to $6 million

Mercury News editorial: PG&E leniency demands explanation

PG&E guilty on six charges connected to fatal San Bruno explosion

Mercury News editorial: Hold PG&E accountable

PG&E hasn't learned lessons from San Bruno explosion, officials say

Editorial: PG&E found guilty, but it's not enough (East Bay Times)

Politicians: Politicians' talk of regulatory reform is just pious rhetoric

PG&E seeks to overturn guilty verdict in trial linked to San Bruno blast

Despite flawed records, PG&E raised pressure on pipe that exploded

PG&E criminal charges against agency 'unwarranted,' says it didn't break the law

Politicians: Lawmakers kill major revamp of PUC, but some reforms get approved

PG&E: How does the piper pay? By Tom Cushing ~ [Article Source] ~ Plus:

PG&E was raked over coals due to some misinformation regarding Smart Meters

It is also important to remember PG&E was being coached by CPUC to find judges who would be friendly to them in order to reduce their (PG&E's) sentence of neglect, murder, mayhem, and massive lawsuits to nothing. It is also important to ask, would PG&E want to avoid any further finger pointing, like being responsible for the Valley Fire; especially while a jury is deciding their material fate!!!

Is it possible PG&E subverted 'the Valley Fire process'? Local news, archive.org, and this Valley Fire PDF GREEN SHEET issued by CAL FIRE seem to present this possibility and maybe it should finally be investigated in order to quell these rumors and perhaps place blame where blame is due ??? == On a corporation that cares more for profit rather than 'the people' it serves ?]
Mystery over Christ's orb in $100m
Leonardo da Vinci painting

Crystal sphere in Salvator Mundi artwork lacks optical exactitude, prompting experts to speculate over motive and authenticity by Dalya Alberge, Wednesday 18 October 2017 19.00 EDT ~ [Click to continue reading at The Guardian: Source]
Jeff Sessions shifts ground on Russia
contacts under Senate questioning

The attorney general concedes for the first time it was possible he had discussed Donald Trump's policy positions with Russian ambassador

by Julian Borger, Wednesday 18 October 2017 14.54 EDT ~ [Click to continue reading at The Guardian: Source]

Sessions refuses to discuss
Comey firing talks with Congress

WASHINGTON – Attorney General Jeff Sessions repeatedly insisted Wednesday that his private talks with President Donald Trump were off-limits to lawmakers – infuriating Democrats who for months have sought details of how the FBI director was fired amid a probe into Russia election interference.

by Matt Zapotosky | Washington Post ~ [Click to Continue reading at The Mercury News Source]
Notes from ~@~

Carlin Step, DJ Steve Porter & Eli Wilkie from Roland Kardeby


The Great Bell Chant (The End of Suffering) from R Smittenaar


One Day, Matisyahu from 100%


Unsung Hero from Rattakarn Srithavatchai "Garn"


On the Bus, Carolyn Mountain Girl Garcia from vimeo
Belote's Studio 354 ~ Artist's Gallery & Bay Area Showcase, Oakland, CA

Richard Kurtz, featured artist, Fall Showcase. October 4th - November 22nd,  2017
Karl Cohen ~ Association International du Film d'Animation SF Newsletter
ASIFA-SF October 2017 Newsletter.pdf
Mike Wilhelm ~ Charlatans, Flamin' Groovies, Loose Gravel, and more

Louie, Louie ~ Mike Wilhelm & Hired Guns from ed chatham

Great MP3 Podcasts via Mike Wilhelm:

Hear The People ~ Sympathy for the Devil ~ When You Got A Good Friend

The San Francisco Rock Band
That Was Too Wild For the Sixties

by Ben Marks ~ July 19th, 2017 ~ Article Source

George Hunter of the Charlatans never shot Jerry Garcia of the Grateful Dead, not even once. But in the spring of 1966, on the grounds of Rancho Olompali just north of San Francisco, Garcia had reason to believe Hunter was gunning for him, causing the great guitarist to royally freak out. The misunderstanding unfolded when Hunter decided to drop some LSD and bring a loaded .30-30 Winchester rifle to a party at the Dead's new Marin County hangout. Hunter never intended to strike fear into the heart of his genial host, but when he did, he was so high that he began to panic—perhaps he had accidentally shot someone, if not Garcia, after all. It took a long bummer of a night, and three of Hunter's closest friends, to shake that demon thought from his troubled mind.

You've probably never heard of the "Incident at Olompali," as no one has called it since, and your awareness of the Charlatans is likely limited to seeing the band's name on scores of vintage rock posters, alongside more familiar monikers such as Jefferson Airplane, Quicksilver Messenger Service, Big Brother and the Holding Company, and Grateful Dead.

That's too bad, because in their heyday, from 1965 to 1968, the Charlatans were a lot of people's favorite band, thanks to a danceable mix of distinctively American musical genres—from the blues and rock to Western swing and jazz. Around the time of the Charlatans' first paying gig, in June of 1965, the Grateful Dead were still playing pizza parlors as the Warlocks, Jefferson Airplane had yet to take off, Big Brother was a year away from handing Janis Joplin a microphone, and Quicksilver was not even a gleam in anyone's eye. By 1966, the Charlatans had a record deal with the same label that had released the 1965 smash hit "Do You Believe In Magic?" by the Lovin' Spoonful.

Given their head start as performers, the Charlatans should have been one of the biggest music acts of the 1960s. They were doing acid tests before anyone even called them that, and were the first band to promote itself with a poster and perform while bathed in the glow of a light show. Just as importantly, the Charlatans were trailblazers at a moment in musical history when rock bands were being rewarded for conforming to the new psychedelic orthodoxy. [Click to Continue Reading]
Steven Leech ~ Boptime + Legends of Wilmington Jazz
Steven has provided The Heterodoxical Voice which was a local "underground/counter-culture" newspaper from the late 60s.

From 1968 to 1970, radical members of Students for a Democratic Society (SDS) at the University of Delaware and other community activists published The Heterodexical Voice. We present searchable PDF files made from microfilm copies as a public service. La Lucha Continua!

Heterodoxical Voice Index ~ xlsx*** ~ Heterodoxical Voice 1-9 PDF ~ 10-17 PDF ~ 18 PDF

***[Note to Mac Users: Heterodoxical Voice Index 1-9 is a Windows .xlsx file that will appear in your Downloads directory and can be open with Apple Numbers. ~@~]

Steven has also provided a reading of the first two chapters of his novel UNTIME which "Searches for the Truth In UNLIKELY WORLDS": sleechamanoutoftime.pdf : Click to listen to: UNTIME1st2chapyers.m4v in new tab or window.
---
---
Freedom of expression and freedom of speech aren't really important unless they're heard...It's hard for me to stay silent when I keep hearing that peace is only attainable through war. And there's nothing more scary than watching ignorance in action. So I dedicated this Emmy to all the people who feel compelled to speak out and not afraid to speak to power and won't shut up and refuse to be silenced. ~ Tom Smothers
---
---
Cree Prophecy

Only after the last tree has been cut down,

Only after the last river has been poisoned,

Only after the last fish has been caught,

Only then will you find money cannot be eaten.
---
---
Develop Your Mind, Not Sacred Sites

In an 1868 treaty, drafted at Fort Laramie in Sioux country, the United States established the Black Hills as part of the Great Sioux Reservation, set aside for exclusive use by the Sioux people. However, after the discovery of gold there in 1874, the United States confiscated the land in 1877. To this day, ownership of the Black Hills remains the subject of a legal dispute between the U.S. government and the Sioux.
---
---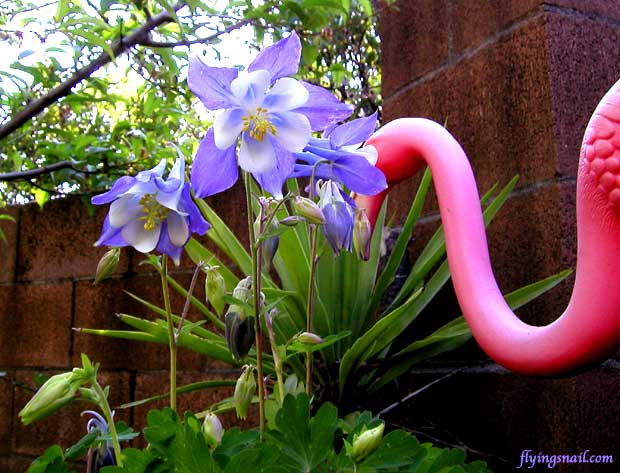 Where Have All the Flowers Gone?
---
---
Sacred Clowns: The Heyókȟa symbolize and portray many aspects of the sacred, the Wakȟáŋ. Their satire presents important questions by fooling around. They ask difficult questions, and say things others are too afraid to say. By reading between the lines, the audience is able to think about things not usually thought about, or to look at things in a different way.
Principally, the Heyókȟa functions both as a mirror and a teacher, using extreme behaviors to mirror others, thereby forcing them to examine their own doubts, fears, hatreds, and weaknesses. Heyókȟas also have the power to heal emotional pain; such power comes from the experience of shame--they sing of shameful events in their lives, beg for food, and live as clowns. They provoke laughter in distressing situations of despair and provoke fear and chaos when people feel complacent and overly secure, to keep them from taking themselves too seriously or believing they are more powerful than they are.
In addition, sacred clowns serve an important role in shaping tribal codes. Heyókȟa's don't seem to care about taboos, rules, regulations, social norms, or boundaries. Paradoxically, however, it is by violating these norms and taboos that they help to define the accepted boundaries, rules, and societal guidelines for ethical and moral behavior. This is because they are the only ones who can ask "Why?" about sensitive topics and employ satire to question the specialists and carriers of sacred knowledge or those in positions of power and authority. In doing so, they demonstrate concretely the theories of balance and imbalance. Their role is to penetrate deception, turn over rocks, and create a deeper awareness. From Word Worlds, Where simplifying complexity becomes art.
---
---
Nobody for President ~ NONE of the ABOVE should be a choice on voter ballots

Curtis Spangler & Wavy Gravy, Nobody for President Rally, 197610.12 ~ Photo: James Stark


American Dream, George Carlin from Ishtar [Not Work Safe] Audio Alternative from Felly

Nobody should have that much power

---
---
Oh, I hope that I see you again I never even caught your name As you looked through my window pane ~ So I'm writing this message today I'm thinking that you'll have a way Of hearing the notes in my tune ~ Where are you going? Where have you been? I can imagine other worlds you have seen ~ Beautiful faces and music so serene ~ So I do hope I see you again My universal citizen You went as quickly as you came ~ You know the power Your love is right You have good reason To stay out of sight ~~ But break our illusions and help us Be the light ~ Message by Mike Pinder
---
---

Why I Think This World Should End, Brandon Sloan
---
---
Without love in the dream, it will never come true. ~ Jerry Garcia/Robert Hunter
And in the end, the love you take is equal to the love you make. ~ John Lennon

DuckDuckGo ~ The search engine that doesn't track you