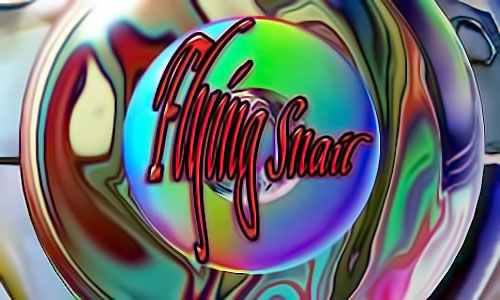 During times of universal deceit, telling the truth
becomes a revolutionary act. ~ George Orwell
Is Daylight Savings Time Dangerous?

Ripple | Playing For Change | Song Around The World via Playing For Change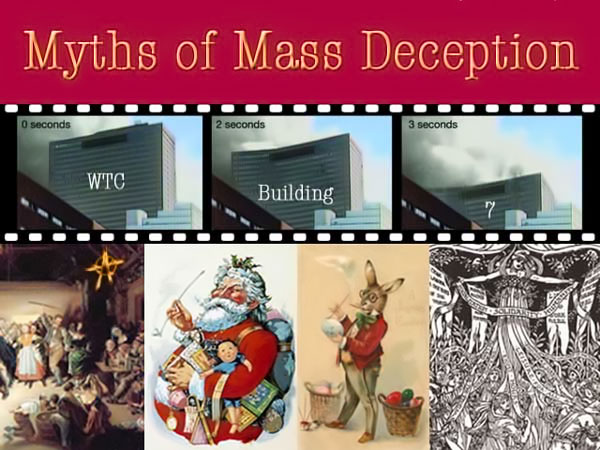 Myths of Mass Deception: Thanksgiving

Cree Prophecy

Only after the last tree has been cut down,

Only after the last river has been poisoned,

Only after the last fish has been caught,

Only then will you find money cannot be eaten.

---

Thanksgiving Is A Celebration of Genocide

The End of American Thanksgivings, The Black Commentator, Issue 66

Nobody but Americans celebrates Thanksgiving. It is reserved by history and the intent of "the founders" as the supremely white American holiday, the most ghoulish event on the national calendar. No Halloween of the imagination can rival the exterminationist reality that was the genesis, and remains the legacy, of the American Thanksgiving. It is the most loathsome, humanity-insulting day of the year - a pure glorification of racist barbarity.

We at [Black Commentator] are thankful that the day grows nearer when the almost four centuries-old abomination will be deprived of its reason for being: white supremacy. Then we may all eat and drink in peace and gratitude for the blessings of humanity's deliverance from the rule of evil men.

Thanksgiving is much more than a lie - if it were that simple, an historical correction of the record of events in 1600s Massachusetts would suffice to purge the "flaw" in the national mythology. But Thanksgiving is not just a twisted fable, and the mythology it nurtures is itself inherently evil. The real-life events - subsequently revised - were perfectly understood at the time as the first, definitive triumphs of the genocidal European project in New England. The near-erasure of Native Americans in Massachusetts and, soon thereafter, from most of the remainder of the northern English colonial seaboard was the true mission of the Pilgrim enterprise - Act One of the American Dream. African Slavery commenced contemporaneously - an overlapping and ultimately inseparable Act Two. [Continue reading at Source]


Thanksgiving, Celebration of Genocide
Native American Holocaust Absolution by Pilgrims

Skipping past the signing of the Mayflower Compact, the first concerns of the new arrivals were finding something to eat and a place to settle. After anchoring off Cape Cod on November 11, 1620, a small party was sent ashore to explore. Pilgrims in every sense of the word, they promptly stumbled into a Nauset graveyard where they found baskets of corn which had been left as gifts for the deceased. The gathering of this unexpected bounty was interrupted by the angry Nauset warriors, and the hapless Pilgrims beat a hasty retreat back to their boat with little to show for their efforts. Shaken but undaunted by their welcome to the New World, the Pilgrims continued across Cape Cod Bay and decided to settle, of all places, at the site of the now-deserted Wampanoag village of Patuxet. There they sat for the next few months in crude shelters - cold, sick and slowly starving to death. Half did not survive that terrible first winter. The Wampanoag were aware of the English but chose to avoid contact them for the time being.

In keeping with the strange sequence of unlikely events, Samoset, a Pemaquid (Abenaki) sachem from Maine hunting in Massachusetts, came across the growing disaster at Plymouth. Having acquired some English from contact with English fishermen and the short-lived colony at the mouth of the Kennebec River in 1607, he walked into Plymouth in March and startled the Pilgrims with "Hello Englishmen." Samoset stayed the night surveying the situation and left the next morning. He soon returned with Squanto. Until he succumbed to sickness and joined his people in 1622, Squanto devoted himself to helping the Pilgrims who were now living at the site of his old village. Whatever his motivations, with great kindness and patience, he taught the English the skills they needed to survive, and in so doing, assured the destruction of his own people. [Continue Reading at Source]


Native American Issues & Causes & NDN News Website - http://www.ndnnews.com/

The Thanksgiving Myth
by John Two-Hawks

Let me begin by stating that thousands of years before the 'official' Thanksgiving Day was proclaimed by Governor Winthrop of the Massachussetts Bay Colony in 1637, North American Indigenous people across the continent had celebrated seasons of Thanksgiving.

'Thanksgiving' is a very ancient concept to American Indian nations. The big problem with the American Thanksgiving holiday is its false association with American Indian people. The infamous 'Indians and pilgrims' myth.

It is good to celebrate Thanksgiving, to be thankful for your blessings. It is not good to distort history, to falsely portray the origin of this holiday and lie about the truth of its actual inception. Here are some accurate historical facts about the true origin of this American holiday that may interest you. [Continue Reading at Source]

Develop Your Mind, Not Sacred Sites

In an 1868 treaty, drafted at Fort Laramie in Sioux country, the United States established the Black Hills as part of the Great Sioux Reservation, set aside for exclusive use by the Sioux people. However, after the discovery of gold there in 1874, the United States confiscated the land in 1877. To this day, ownership of the Black Hills remains the subject of a legal dispute between the U.S. government and the Sioux.

I'm Sorry You Have Taken So Long to Say You're Sorry
by David Pego

"I think America clearly knows the atrocities - the holocaust, the land theft, the boarding school experience completely wiping out the language and cultures of our Native brothers and sisters." ~ Source

Robbie Basho ~ Wounded Knee ~ Click-to-play

Laura Allan ~ Ceremonial Song ~ Click-to-play


A Question Of Honour, Sarah Brightman via Roland Baldwin

---

America's Priorities

Paradise Papers


Paradise Papers via hetFD


GuacamoleFanatic writes [source link] [article link]:

TLDR:

Secretive files expose ways the rich and powerful are protecting their wealth

Millions of pounds from Queen's private estate invested in Cayman Islands fund

Donald Trump's cabinet members including US secretary of state are also named

Twitter and Facebook received investments traced back to the Russian state

Newly-uncovered $450m offshore trust sheltered the wealth of Lord Ashcroft

Offshore webs used by billionaires to buy Arsenal and Everton football clubs

The Paradise Papers' key findings summarized:

Reveals offshore interests and activities of more than 120 politicians and world leaders, including Queen Elizabeth II, and 13 advisers, major donors and members of U.S. President Donald J. Trump

Exposes the tax engineering of more than 100 multinational corporations, including Apple, Nike and Botox-maker Allergan

Reveals tax haven shopping sprees by multinational companies in Africa and Asia that use shell companies in Mauritius and Singapore to reduce taxes

Shines a light on secretive deals and hidden companies connected to Glencore, the world's largest commodity trader, and provides detailed accounts of the company's negotiations in the Democratic Republic of the Congo for valuable mineral resources

Provides details of how owners of jets and yachts, including royalty and sports stars, used Isle of Man tax-avoidance structures
Does the Government Represent The People?


Corruption is Legal in America via Doku Mentor
Senate chooses Wall Street over
consumers, seniors, and service members

By LINDA LIPSEN, Opinion Contributor ~ 11/17/17 01:25 PM EST ~ The Hill Source ~ Credit: Reddit

THE VIEWS EXPRESSED BY CONTRIBUTORS ARE THEIR OWN AND NOT THE VIEW OF THE HILL

After 10 p.m. on a recent autumn night, Vice President Mike Pence and 50 U.S. senators decided that consumers should lose the right to hold massive financial institutions like Wells Fargo and Equifax accountable.

It's a disgrace.

The bill they passed, signed soon after by President Trump, wiped out a recently finalized Consumer Financial Protection Bureau (CFPB) rule restoring Americans' constitutional rights to access the courts when financial giants break the law. "Forced arbitration" lets big banks use the fine print of customer agreements to steer consumers into a rigged arbitration system—hidden from public view and often designed and controlled by the banks.

Wall Street worked overtime to kill the CFPB's rule because forced arbitration allows big banks to cover up scandals and avoid public accountability. Most senators know that it's wrong to give entities like Equifax and Wells Fargo the power to strip Americans of their rights, but they waited until after hours when the public wasn't looking and did it anyway.

To make matters worse, the Senate's defenders of forced arbitration seem to have no grasp of the facts at all, and real people will pay the price.

To those fact-deprived senators, I ask one simple question: do you honestly think that service members who are defrauded while serving overseas, or seniors who are abused in nursing homes, or women who are sexually harassed at work should be forced to go it alone in a secretive arbitration process? Would you want that for your loved ones? 

Some said that forced arbitration is better for consumers but the data shows the opposite. On average, 6.8 million consumers recover at least $440 million in cash relief in class actions, after deducting all attorneys' fees and court costs—compared to just 16 consumers who receive cash relief in arbitration each year. The truth is, big banks know that if consumers with small dollar losses can't band together to hold them accountable in court, very few can afford the time and expense of going it alone against a massive financial institution.

Others hid behind false claims that small banks and credit unions would be hurt, but 97 percent of credit unions don't use arbitration clauses, and only 8 percent of smaller banks do in their checking account agreements. The credit unions even admitted "very minimal usage, if any," but that didn't stop misinformed senators from using them as a prop.

Incredibly some even claimed that the CFPB rule would force consumers into court. This is false. The rule simply restored Americans' ability to choose to join with other consumers to hold mega banks accountable—or go to arbitration. Individuals can't be forced to bring a civil claim in court if they don't want to. To suggest otherwise is absurd.

And of course, despite the fact that over 370 organizations as varied and respected as the American Legion, the Military Coalition, AFL-CIO, NAACP and AARP, all want the rule upheld, Wall Street interests dusted off their old saw about "trial lawyers"—but that's what you do when you don't have facts or logic on your side. 

And to those who voted to retain Wall Street's power to force Americans into arbitration, please explain to your constituents why entities like Wells Fargo and Equifax deserve more protection than service members, seniors and consumers. Why are the American public's constitutional rights less important than special favors for Wall Street? Why do banks get to sue their customers but their customers can't sue them?

Equifax tried to steer its 145.5 million data breach victims into this rigged system. Wells Fargo did the same after opening millions of fraudulent accounts in its customers' names, and separately operating a years-long scam in which customers were slapped with illegitimate overdraft fees. Is this the kind of behavior that Mike Pence and half the Senate should be protecting? 

The American public overwhelmingly says "no."


In memory of Paul Krassner's (sic) bumpersnicker.

American Dream by George Carlin, [Not Work Safe = Language] from Felly

Keep the Net Neutral


PAI USES LARGE CUP FOR DRINKING TEARS OF PEOPLE TOO POOR TO AFFORD INTERNET !!!

Big Cable's pillow talk with FCC to forbid
US states from writing own net neutrality rules

You've got the authority, big boy, CTIA tells Pai... And such strong arms

By Kieren McCarthy in San Francisco 17 Nov 2017 at 21:46, The Register Source, Credit: Reddit

The stomach-churning love-fest between the American cable industry and FCC Ajit Pai continues apace with Big Cable now pillow talking the federal regulator into how to prevent individual US states forming their own net neutrality protections.

Pai is expecting to call for a vote on dismantling net neutrality rules on December 14 – despite widespread opposition to the idea – but cable companies are worried that state legislators will simply write their own laws to effectively reintroduce them.

And so, joining a determined campaign by cable giants Verizon and Comcast to lobby against such actions, the wireless comms trade association CTIA has joined the fray, sending a letter to the FCC informing it how it can usurp such state efforts.

"Broadband internet access is an interstate offering properly classified as an information service," the association, which represents wireless giants from Sprint to AT&T, stated, reflecting the ongoing dispute about how internet access should be regulated in law.

It went on: "Interstate services are, of course, within the sole jurisdiction of the FCC, and Congress has advanced a national policy of non-regulation for information services. These two well-established principles represent two inter-related but distinct bases for preemption, which the courts have upheld and the Office of General Counsel recently reaffirmed in a brief to the United States Court of Appeals for the Eighth Circuit."

What does that mean? It's basically policy wonk foreplay; the equivalent of telling your insecure lover how strong and powerful they are. So much sexier than those other regulators.

"During the meeting, CTIA explained that, in addition to other legal rationales favoring preemption, the Commission is empowered to interpret the Communications Act of 1934, as amended as preempting state and local broadband-specific regulation," cooes the CTIA into Pai's ears, "just as it has previously interpreted the Act to bar communications-specific state and local regulation in connection with voice over Internet protocol."


GOPOCRISY: WHEN REPUBLICANS SUPPORT STATES RIGHTS AND THEN DENY THEM
WHEN 'THE PEOPLE' PETITION FOR INDIVIDUAL FREEDOM OR CIVIL RIGHTS!

Dance of the Ninth Circuit veils

The CTIA slowly undresses while reciting the legal precedents and court decisions – even the Supreme Court, baby - that it says means that the FCC can overrule states' efforts to maintain the current status quo. Thirteen pages of pornographic policy posturing.

"The prospect of broadband reclassification here raises serious concerns that state governments will move to adopt new broadband-specific regulations of their own," the org warns. "Indeed, some state and local policymakers have signaled their intentions to consider upending the framework proposed by the Notice by enacting new regulatory mandates of their own."

Scandalous. Surely Pai wants to protect lil' ole CTIA?

"The Commission therefore should pre-empt any state or local broadband-specific regulation, irrespective of whether the state or locality claims that its regulation promotes or supplements federal goals."

They looked at us funny, Ajit. What are you going to do about it?

"Congress has accorded the Commission authority to interpret the Communications Act – including with respect to that Act's preemptive effects… An agency need not issue affirmative rules at all in order to regulate – it need only act within its lawful authority to interpret its implementing statutes."

And so on.

In effect, the CTIA is egging the FCC on in an effort to get it to preemptively challenge the states' ability to come up with their own rules – and hands it a legal game plan to do just that. It is pure, naked flattery with a distinct goal.

It is also highly questionable, heading straight into the age-old issue of states' rights versus federal rights. Can the FCC prevent other states from passing net neutrality legislation? No. Can it challenge their ability to impose them? Possibly – but only if the FCC is willing to push the issue.

Crime passionnel

The federal regulator would have to be willing to move from reversing its current rules – which it claims to be doing in order to lift regulatory barriers – to actively enforcing that approach and preventing others from doing so.

It would be a giant hypocritical leap, but then today's administration has shown itself even more willing than previous administrations to say one thing and do another.

The CTIA even has its own simple anecdote to explain why it makes sense for the FCC to set the rules across the entire US: a train journey.

"A passenger riding on Amtrak between Washington D.C. and New York City travels through five different jurisdictions during the course of a 3.5-hour trip," the letter argued. "If each of these jurisdictions were permitted to enforce its own rules regarding (for example) traffic prioritization, the rider's mobile broadband usage during the trip would be subject to five different legal regimes, even if the rider spent the entire trip watching a single movie. This would be impracticable, and only underscores the risks inherent in a patchwork quilt of broadband regulation."

The argument is, of course, gibberish: internet users pull content from all over the world every second of every day with it passing through hundreds of jurisdictions. And yet somehow the internet continues to function. How? Because internet traffic is not road or rail traffic.

Whether Pai and the other FCC commissioners are able to see through such obvious, false manipulation or get seduced by the appeal to their own importance, we will have to see. Or perhaps the bigger question: how far is Pai willing to go to please the cable industry? And is he prepared to make a fool of himself doing so? Infatuation is a difficult thing to judge. ® The Register

15 Facts about Net Neutrality

FCC Plans December Vote
to Kill Net Neutrality Rules

By Todd Shields November 15, 2017, 11:22 AM PST
Updated on November 15, 2017, 2:20 PM PST ~ Bloomberg Source

The U.S. Federal Communications Commission next month is planning a vote to kill Obama-era rules demanding fair treatment of web traffic and may decide to vacate the regulations altogether, according to people familiar with the plans.

The move would reignite a years-long debate that has seen Republicans and broadband providers seeking to eliminate the rules, while Democrats and technology companies support them. The regulations passed in 2015 bar broadband providers such as AT&T Inc. and Comcast Corp. from interfering with web traffic sent by Google, Facebook Inc.and others.

FCC Chairman Ajit Pai, chosen by President Donald Trump, in April proposed gutting the rules and asked for public reaction. The agency has taken in more than 22 million comments on the matter.

Pai plans to seek a vote in December, said two people who asked not to be identified because the matter hasn't been made public. As the head of a Republican majority, he is likely to win a vote on whatever he proposes.

One of the people said Pai may call for vacating the rules except for portions that mandate internet service providers inform customers about their practices -- one of the more severe options that would please broadband providers. They argue the FCC's rules aren't needed and discourage investment, in part because they subject companies to complex and unpredictable regulations.

Democrats and technology companies say the rules are needed to make sure telecommunications providers don't favor business partners or harm rivals.

Why Republicans Want to Nix U.S. Net Neutrality Rules: QuickTake

The agency declined to comment on the timing of a vote. "We don't have anything to report at this point," said Tina Pelkey, a spokeswoman for the commission.

Pai in April proposed that the FCC end the designation of broadband companies as common carriers. That would remove the legal authority that underpins the net neutrality rules.

Pai could also choose not to find authority in the FCC's powers to promote broadband. That would leave the rules without an apparent legal footing, leading in turn to a conclusion the agency lacks authority even to issue revised, less-stringent regulations.

The April proposal also asked the agency to consider lifting bans on blocking web traffic or on building "fast lanes" that favor those willing to pay more for faster service.


Keep the Net Neutral via McKenna Fryman

Immediate Reaction

News of the December vote drew immediate reactions.

"Abandoning bipartisan net neutrality principles threatens to kill the streaming revolution and will hurt businesses, large and small, who are migrating to the cloud at record speeds," said Chip Pickering, chief executive officer of the Incompas trade group with members including online shopping giant Amazon.com Inc. and video streamer Netflix Inc.

"Chairman Pai's affection for AT&T and Comcast holds great political risk for President Trump and the entire Republican Party," Pickering said in an emailed statement. "No one wants to see the internet turned into cable and have to pay more for streaming services they love."


Telecom Crimes & Punishment

Commissioner Mignon Clyburn, part of the FCC's Democratic minority, said the agency is headed down a "destructive path" that doesn't help consumers.

"What consumers want is access to a free and open internet without fear of being throttled or assessed a toll by their broadband service provider," Clyburn said in an emailed statement.

Tech's Agenda in Trump's Washington: QuickTake Scorecard

The current regulations forbid broadband providers from blocking or slowing web traffic, or from charging higher fees in return for quicker passage over their networks.

Supporters of the rules say they are needed to keep network owners from unfairly squelching rivals and discouraging web startups. Critics say the rules discourage investment while exposing companies to a threat of heavier regulation including pricing mandates, and that marketplace competition will discipline broadband providers.

The regulation survived a court challenge from broadband providers last year.

Trump's White House has opposed the rules. In July, as Pai's critics protested, a White House spokesman said the administration "supports the FCC's efforts to roll back burdensome, monopoly-era regulations."

— With assistance by Jennifer Epstein

https://www.battleforthenet.com ~ The time to act is now.


HEAD-IN-SAND: ON NET NEUTRALITY IN THE UNITED STATES
Doom & Gloom

strixter: Honestly politicians selling out the American people in the name of corporate interest is the highest form of treason in my mind. Utter cancer to society


SLAUGHTERBOTS via Stewart Sugg


The Rolling Stones | Doom and Gloom via Trunk Animation
Notes from ~@~

Carlin Step, DJ Steve Porter & Eli Wilkie from Roland Kardeby


The Great Bell Chant (The End of Suffering) from R Smittenaar


One Day, Matisyahu from 100%


Unsung Hero from Rattakarn Srithavatchai "Garn"


On the Bus, Carolyn Mountain Girl Garcia from vimeo
Belote's Studio 354 ~ Artist's Gallery & Bay Area Showcase, Oakland, CA

Richard Kurtz, featured artist, Fall Showcase. October 4th - November 22nd,  2017
Karl Cohen ~ Association International du Film d'Animation SF Newsletter
ASIFA-SF November 2017 Newsletter.pdf
Mike Wilhelm ~ Charlatans, Flamin' Groovies, Loose Gravel, and more

Louie, Louie ~ Mike Wilhelm & Hired Guns from ed chatham

The San Francisco Rock Band
That Was Too Wild For the Sixties

by Ben Marks ~ July 19th, 2017 ~ Article Source

George Hunter of the Charlatans never shot Jerry Garcia of the Grateful Dead, not even once. But in the spring of 1966, on the grounds of Rancho Olompali just north of San Francisco, Garcia had reason to believe Hunter was gunning for him, causing the great guitarist to royally freak out. The misunderstanding unfolded when Hunter decided to drop some LSD and bring a loaded .30-30 Winchester rifle to a party at the Dead's new Marin County hangout. Hunter never intended to strike fear into the heart of his genial host, but when he did, he was so high that he began to panic—perhaps he had accidentally shot someone, if not Garcia, after all. It took a long bummer of a night, and three of Hunter's closest friends, to shake that demon thought from his troubled mind.

You've probably never heard of the "Incident at Olompali," as no one has called it since, and your awareness of the Charlatans is likely limited to seeing the band's name on scores of vintage rock posters, alongside more familiar monikers such as Jefferson Airplane, Quicksilver Messenger Service, Big Brother and the Holding Company, and Grateful Dead. [Click to Continue Reading]

Great MP3 Podcasts via Mike Wilhelm: Hear The People ~ Sympathy for the Devil ~ When You Got A Good Friend
Sprung ~ Harley-Davidson® Springer® Enthusiast

Ride Free II via Paul Bokhari
Steven Leech ~ Boptime + Legends of Wilmington Jazz
Steven has provided The Heterodoxical Voice which was a local "underground/counter-culture" newspaper from the late 60s.

From 1968 to 1970, radical members of Students for a Democratic Society (SDS) at the University of Delaware and other community activists published The Heterodexical Voice. We present searchable PDF files made from microfilm copies as a public service. La Lucha Continua!

Heterodoxical Voice Index ~ xlsx*** ~ Heterodoxical Voice 1-9 PDF ~ 10-17 PDF ~ 18 PDF

***[Note to Mac Users: Heterodoxical Voice Index 1-9 is a Windows .xlsx file that will appear in your Downloads directory and can be open with Apple Numbers. ~@~]

---

Steven Leech has provided a second reading installment of his novel UNTIME.

Click for second installment: UNTIME2ndinstallment.m4v in new tab or window.

Click here for first two chapters: UNTIME1st2chapyers.m4v in new tab or window.

UNTIME "Searches for Truth In UNLIKELY WORLDS": sleechamanoutoftime.pdf
---
---
Freedom of expression and freedom of speech aren't really important unless they're heard...It's hard for me to stay silent when I keep hearing that peace is only attainable through war. And there's nothing more scary than watching ignorance in action. So I dedicated this Emmy to all the people who feel compelled to speak out and not afraid to speak to power and won't shut up and refuse to be silenced. ~ Tom Smothers
---
---
Cree Prophecy

Only after the last tree has been cut down,

Only after the last river has been poisoned,

Only after the last fish has been caught,

Only then will you find money cannot be eaten.
---
---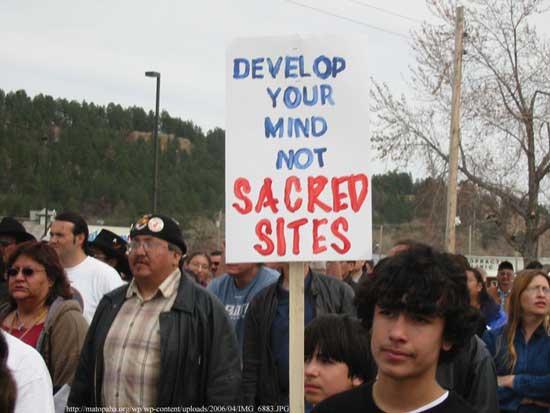 Develop Your Mind, Not Sacred Sites
In an 1868 treaty, drafted at Fort Laramie in Sioux country, the United States established the Black Hills as part of the Great Sioux Reservation, set aside for exclusive use by the Sioux people. However, after the discovery of gold there in 1874, the United States confiscated the land in 1877. To this day, ownership of the Black Hills remains the subject of a legal dispute between the U.S. government and the Sioux.
---
---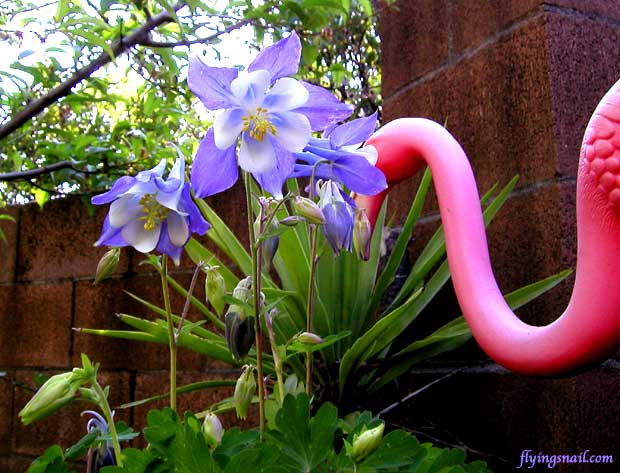 Where Have All the Flowers Gone?
---
---
Sacred Clowns: The Heyókȟa symbolize and portray many aspects of the sacred, the Wakȟáŋ. Their satire presents important questions by fooling around. They ask difficult questions, and say things others are too afraid to say. By reading between the lines, the audience is able to think about things not usually thought about, or to look at things in a different way.
Principally, the Heyókȟa functions both as a mirror and a teacher, using extreme behaviors to mirror others, thereby forcing them to examine their own doubts, fears, hatreds, and weaknesses. Heyókȟas also have the power to heal emotional pain; such power comes from the experience of shame--they sing of shameful events in their lives, beg for food, and live as clowns. They provoke laughter in distressing situations of despair and provoke fear and chaos when people feel complacent and overly secure, to keep them from taking themselves too seriously or believing they are more powerful than they are.
In addition, sacred clowns serve an important role in shaping tribal codes. Heyókȟa's don't seem to care about taboos, rules, regulations, social norms, or boundaries. Paradoxically, however, it is by violating these norms and taboos that they help to define the accepted boundaries, rules, and societal guidelines for ethical and moral behavior. This is because they are the only ones who can ask "Why?" about sensitive topics and employ satire to question the specialists and carriers of sacred knowledge or those in positions of power and authority. In doing so, they demonstrate concretely the theories of balance and imbalance. Their role is to penetrate deception, turn over rocks, and create a deeper awareness. From Word Worlds, Where simplifying complexity becomes art.
---
---
Nobody for President ~ NONE of the ABOVE should be a choice on voter ballots

Curtis Spangler & Wavy Gravy, Nobody for President Rally, 197610.12 ~ Photo: James Stark


American Dream, George Carlin from Ishtar [Not Work Safe] Audio Alternative from Felly

Nobody should have that much power

---
---
Oh, I hope that I see you again I never even caught your name As you looked through my window pane ~ So I'm writing this message today I'm thinking that you'll have a way Of hearing the notes in my tune ~ Where are you going? Where have you been? I can imagine other worlds you have seen ~ Beautiful faces and music so serene ~ So I do hope I see you again My universal citizen You went as quickly as you came ~ You know the power Your love is right You have good reason To stay out of sight ~~ But break our illusions and help us Be the light ~ Message by Mike Pinder
---
---

Why I Think This World Should End, Brandon Sloan
---
---
Without love in the dream, it will never come true. ~ Jerry Garcia/Robert Hunter
And in the end, the love you take is equal to the love you make. ~ John Lennon

DuckDuckGo ~ The search engine that doesn't track you