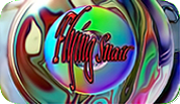 During times of universal deceit, telling the truth becomes a revolutionary act. ~ George Orwell
From Inner City Visions, produced by Dwight Dolliver, Jon Johnsen,
& Curtis Spangler, Synergetic Images (Television), San Francisco, 1980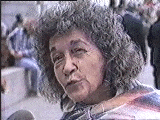 Cosmic Lady: Message for The People
Throughout America's adventure in free government, our basic purposes have been to keep the peace; to foster progress in human achievement, and to enhance liberty, dignity and integrity among people and among nations. To strive for less would be unworthy of a free and religious people. Any failure traceable to arrogance, or our lack of comprehension or readiness to sacrifice would inflict upon us grievous hurt both at home and abroad. Dwight D. Eisenhower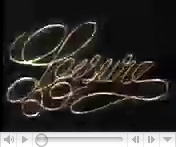 One Way to Fix the World?
There is nothing which I dread so much as a division of the republic into two great parties, each arranged under its leader, and concerting measures in opposition to each other. This, in my humble apprehension, is to be dreaded as the greatest political evil under our Constitution. John Adams
Whoever can be trusted with very little can also be trusted with much, and
whoever is dishonest with very little will also be dishonest with much. unomyname
NONE of the ABOVE should be a valid choice on voter ballots!
Tainted News:
Tomi Lahren should fight addiction and not have to step on "used heroin needles" to get high?

Saluting the Heroes of the Coronavirus Pandumbic The Daily Show w/Trevor Noah via Joey deVilla
1,000,000
March 23, 2022 Coronavirus (COVID-19) Stats & Numbers showed:
One Million (U.S.A.) HUMANS DEAD
Nobody really knows that ... on March 15, 2023 there have been
1,118,095
provisional COVID-19 deaths in the United States, begging the question:
Was Tainted News Accessory to Murder?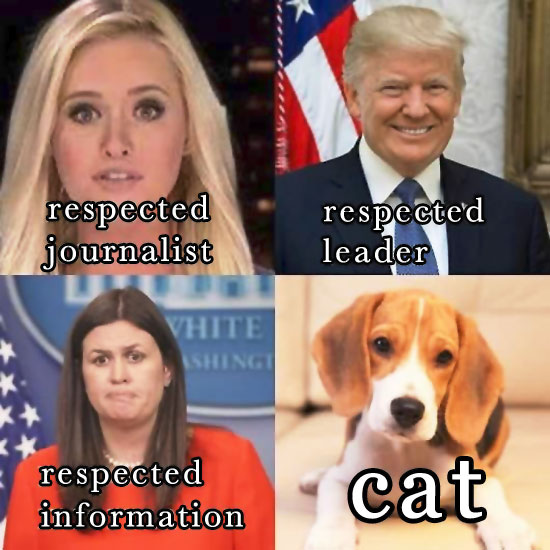 The lie can be maintained only for such time as the State can shield the people from the political, economic and/or military consequences of the lie. It thus becomes vitally important for the State to use all of its powers to repress dissent, for the truth is the mortal enemy of the lie, and thus by extension, the truth becomes the greatest enemy of the State. Joseph Goebbels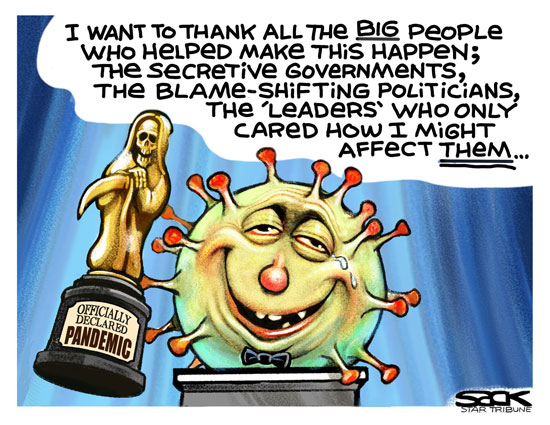 I want to thank all the BIG people who helped make this happen; the secretive governments,
the blame-shifting politicians, the 'leaders' who only cared how I might affect THEM...
Cartoon by Steve Sack @ Star Tribune https://en.wikipedia.org/wiki/Star_Tribune...
Whenever any Form of Government becomes destructive of these ends, it is the Right of the People to alter or to abolish it, and to institute new Government, laying its foundation on such principles and organizing its powers in such form, as to them shall seem most likely to effect their Safety and Happiness. Declaration of Independence

Positively 4th Street, Bob Dylan, HQ via Franciescoli Polanni
Forget the politicians. They are irrelevant. The politicians are put there to give you the idea that you have freedom of choice. You don't. You have no choice! You have OWNERS! They own you! They own everything. They own all the important land. They own and control the corporations. They've long since bought, and paid for the Senate, the Congress, the state houses, the city halls, they got the judges in their back pockets and they own all the big media companies, so they control just about all of the news and information you get to hear. George Carlin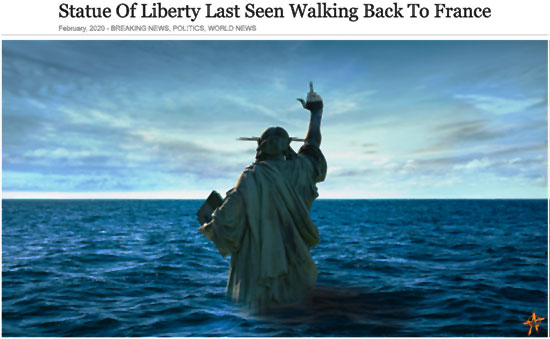 Statue of Liberty last seen walking back to France
Feetlines ~ Is There A CURE Yet? ~ 202209.06: How about antibody SP1-77 ?
Is There A CURE Yet? ...asking for a friend.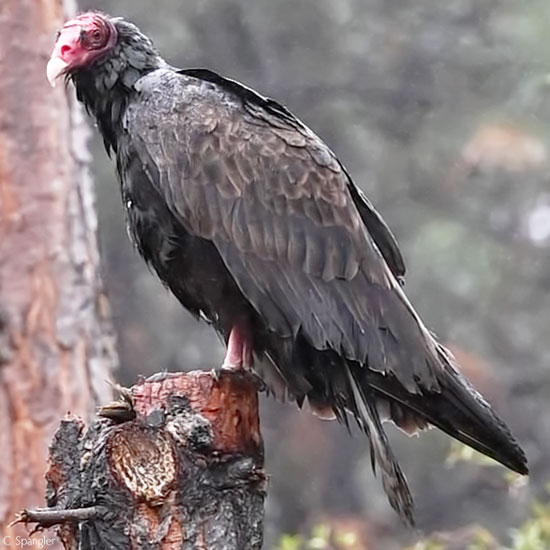 Scientists Discover an Antibody
That Can Take Out All COVID-19 Variants
https://www.prevention.com/health/a41092334/antibody-neutralize-covid-variants/
And they hope to create a new vaccine with it.
by Korin Miller, @ Prevention, September 6, 2022
COVID-19 vaccines have been effective at keeping people from getting severely ill and dying from the virus, but they've required different boosters to try to keep on top of all of the coronavirus variants that have popped up. Now, researchers have discovered an antibody that neutralizes all known COVID-19 variants.
The antibody, called SP1-77, is the result of a collaborative effort from researchers at Boston Children's Hospital and Duke University. Results from mouse studies they've conducted were recently published in the journal Science Immunology, and they look promising.
But what does it mean, exactly, to have an antibody that can neutralize all variants of COVID-19, and what kind of impact will this have on vaccines in the future? Here's what you need to know.
What is SP1-77
[Click for Updated: Current Articles & Source @ freespoke.com]
SP1-77 is an antibody developed by researchers that so far can neutralize all forms of SARS-CoV-2, the virus that causes COVID-19. It was created after researchers modified a mouse model that was originally made to search for broadly neutralizing antibodies to HIV, which also mutates. [continue reading @ Prevention]
Heads up folks:

Bacteria from respiratory droplets spread by one sneeze,
singing one minute, talking one minute, & two coughs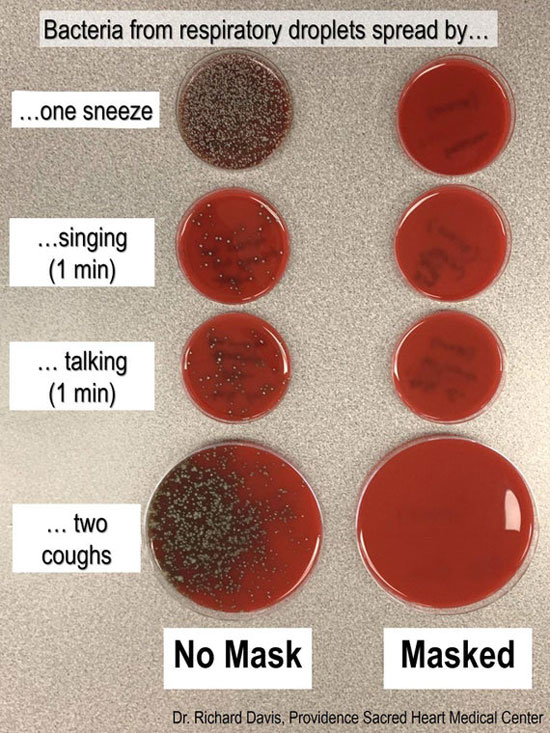 via Dr. Richard Davis @ Providence Sacred Heart Medical Center
This Isn't The
Real America
by President Jimmy Carter
© 2005 Los Angeles Times

In recent years, I have become increasingly concerned by a host of radical government policies that now threaten many basic principles espoused by all previous administrations, Democratic and Republican.

These include the rudimentary American commitment to peace, economic and social justice, civil liberties, our environment and human rights.

Also endangered are our historic commitments to providing citizens with truthful information, treating dissenting voices and beliefs with respect, state and local autonomy and fiscal responsibility.

At the same time, our political leaders have declared independence from the restraints of international organizations and have disavowed long-standing global agreements - including agreements on nuclear arms, control of biological weapons and the international system of justice.

Instead of our tradition of espousing peace as a national priority unless our security is directly threatened, we have proclaimed a policy of "preemptive war," an unabridged right to attack other nations unilaterally to change an unsavory regime or for other purposes. When there are serious differences with other nations, we brand them as international pariahs and refuse to permit direct discussions to resolve disputes.

Regardless of the costs, there are determined efforts by top U.S. leaders to exert American imperial dominance throughout the world.

These revolutionary policies have been orchestrated by those who believe that our nation's tremendous power and influence should not be internationally constrained. Even with our troops involved in combat and America facing the threat of additional terrorist attacks, our declaration of "You are either with us or against us!" has replaced the forming of alliances based on a clear comprehension of mutual interests, including the threat of terrorism.

Another disturbing realization is that, unlike during other times of national crisis, the burden of conflict is now concentrated exclusively on the few heroic men and women sent back repeatedly to fight in the quagmire of Iraq. The rest of our nation has not been asked to make any sacrifice, and every effort has been made to conceal or minimize public awareness of casualties.

Instead of cherishing our role as the great champion of human rights, we now find civil liberties and personal privacy grossly violated under some extreme provisions of the Patriot Act.

Of even greater concern is that the U.S. has repudiated the Geneva accords and espoused the use of torture in Iraq, Afghanistan and Guantanamo Bay, and secretly through proxy regimes elsewhere with the so-called extraordinary rendition program. It is embarrassing to see the president and vice president insisting that the CIA should be free to perpetrate "cruel, inhumane or degrading treatment or punishment" on people in U.S. custody.

Instead of reducing America's reliance on nuclear weapons and their further proliferation, we have insisted on our right (and that of others) to retain our arsenals, expand them, and therefore abrogate or derogate almost all nuclear arms control agreements negotiated during the last 50 years. We have now become a prime culprit in global nuclear proliferation. America also has abandoned the prohibition of "first use" of nuclear weapons against nonnuclear nations, and is contemplating the previously condemned deployment of weapons in space.

Protection of the environment has fallen by the wayside because of government subservience to political pressure from the oil industry and other powerful lobbying groups. The last five years have brought continued lowering of pollution standards at home and almost universal condemnation of our nation's global environmental policies.

Our government has abandoned fiscal responsibility by unprecedented favors to the rich, while neglecting America's working families. Members of Congress have increased their own pay by $30,000 per year since freezing the minimum wage at $5.15 per hour (the lowest among industrialized nations).

I am extremely concerned by a fundamentalist shift in many houses of worship and in government, as church and state have become increasingly intertwined in ways previously thought unimaginable.

As the world's only superpower, America should be seen as the unswerving champion of peace, freedom and human rights. Our country should be the focal point around which other nations can gather to combat threats to international security and to enhance the quality of our common environment. We should be in the forefront of providing human assistance to people in need. It is time for the deep and disturbing political divisions within our country to be substantially healed, with Americans united in a common commitment to revive and nourish the historic political and moral values that we have espoused during the last 230 years.

Published on Monday, November 14, 2005 by the Los Angeles Times

Jimmy Carter was the 39th president of the United States. His newest book is "Our Endangered Values: America's Moral Crisis," published this month by Simon & Schuster.
ASIFA-SF, Karl Cohen
~ Association International du Film d'Animation, SF Newsletter
ASIFA-SF March 2023 Newsletter [PDF]

This is a big issue including an advancement in animating
dinosaurs, festival news, and a lot more, size/2MB ... K.C.
Alerts ~ Remembering Chetana Judith Karel-Michaan
In Loving Memory of Our
Very Dear & Close Friend
Chetana Judith Karel-Michaan


March 28, 1948 ~ September 18, 2021




Notes from ~@~

Here is an old email to Judith about one of my best and most favorite memories from the past:

Hanging Out With Anaïs Nin

Dearest One,

If you recall, I was very fond of Anaïs Nin and during the early '70s you arranged, with your friend Flo Kennedy, for tickets and passes to see Anais at the Palace of Fine Arts, in San Francisco.

After the show we went backstage and Anaïs was sitting at her makeup table with her legs crossed.

I could not help noticing how beautiful she and her legs were, for a 70+ year old woman.

Mentioning Flo, you introduced us to her. We chatted for a while, were having a great time, and I could not resist saying, "I hope this does not offend you Ms. Nin, but you have incredibly beautiful legs."

She turned her chair towards us, smiled, gently slid her dress up about 12 inches above her knee, exposing more of her legs, and said, "Why thank you, ... and call me Anaïs."

Anaïs then asked what month and day I was born. When I told her, her face lit up with an extraordinary smile, but she did not say anything.

Near the end of the evening, we were standing in front of her holding hands, thanked her for her time, and said goodbye.

She stood up, hugged both of us at the same time, patted me on the butt, smiled and said, "You two remind me very much of my dear friends June and Henry [Miller]." which was one of the best compliments I have ever received!

Had I remembered Henry's birthday was on the 26th of December, I would have suggested the three of us go out for a drink. ;-)

I love great memories and you, ~@~


Into the Mystic, Van Morrison via Scott Wright
3. The most powerful tool on the planet today is Tell-A-Vision. That is where I tell a vision to you, and you tell a vision to me. That way, if we don't like the programming we're getting, we can simply change the channel.

Distant Relatives [Patience] via nabil elderkin
Notes from ~@~
Freedom of expression and freedom of speech aren't really important unless they're heard...It's hard for me to stay silent when I keep hearing that peace is only attainable through war. And there's nothing more scary than watching ignorance in action. So I dedicated this Emmy to all the people who feel compelled to speak out and not afraid to speak to power and won't shut up and refuse to be silenced.  Tom Smothers

Carlin Step, DJ Steve Porter & Eli Wilkie via Roland Kardeby

The Great Bell Chant (The End of Suffering) via R Smittenaar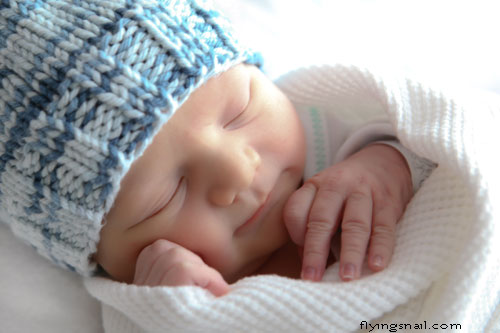 One Day, Matisyahu

Unsung Hero via Rattakarn Srithavatchai "Garn"
The Sacred Clowns ~ Heyókȟa
The Heyókȟa symbolize and portray many aspects of the sacred, the Wakȟáŋ. Their satire presents important questions by fooling around. They ask difficult questions, and say things others are too afraid to say. By reading between the lines, the audience is able to think about things not usually thought about, or to look at things in a different way.
Principally, the Heyókȟa functions both as a mirror and a teacher, using extreme behaviors to mirror others, thereby forcing them to examine their own doubts, fears, hatreds, and weaknesses. Heyókȟas also have the power to heal emotional pain; such power comes from the experience of shame--they sing of shameful events in their lives, beg for food, and live as clowns. They provoke laughter in distressing situations of despair and provoke fear and chaos when people feel complacent and overly secure, to keep them from taking themselves too seriously or believing they are more powerful than they are.
In addition, sacred clowns serve an important role in shaping tribal codes. Heyókȟa's don't seem to care about taboos, rules, regulations, social norms, or boundaries. Paradoxically, however, it is by violating these norms and taboos that they help to define the accepted boundaries, rules, and societal guidelines for ethical and moral behavior. This is because they are the only ones who can ask "Why?" about sensitive topics and employ satire to question the specialists and carriers of sacred knowledge or those in positions of power and authority. In doing so, they demonstrate concretely the theories of balance and imbalance. Their role is to penetrate deception, turn over rocks, and create a deeper awareness.

Develop Your Mind, Not Sacred Sites
Only after the last tree has been cut down, Only after the last river has been poisoned, Only after the last fish has been caught, Only then will you find money cannot be eaten. ~ Cree Prophecy
Nobody for President ~ NONE of the ABOVE should be a choice on voter ballots!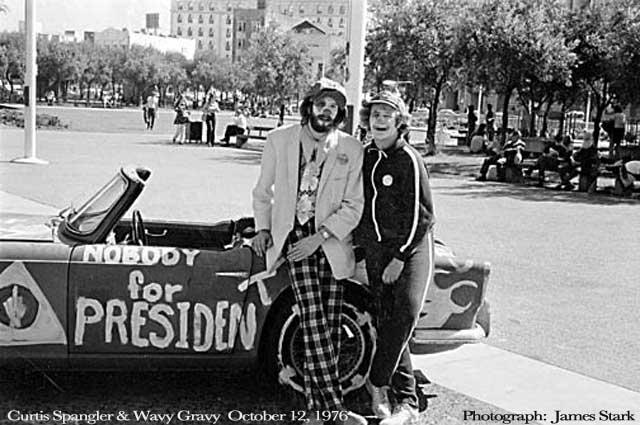 Curtis Spangler & Wavy Gravy, Nobody for President, 197610.12 ~ Photo: James Stark
Nobody bakes apple pie better than Mom, is eternal, perfect, has all the answers, ended war, will love you forever, brought peace to our time, fixed global warming, fed the hungry & destitute, knows, cares, shives a git about you, loves you when you're down & out, and if elected will not lie to, or steal from, 'the people'; ...begging a question, What's NOTA's entry fee ...more lies that lead to mass murder or human sacrifice, when Nobody says why not try love again?

American Dream, George Carlin via Ishtar [Not Work Safe] Alternative source with text
NOBODY should have that much power!
NONE of the ABOVE should be a valid choice on voter ballots!
Message
via
Mike Pinder
Oh, I hope that I see you again I never even caught your name As you looked through my window pane ~ So I'm writing this message today I'm thinking that you'll have a way Of hearing the notes in my tune ~ Where are you going? Where have you been? I can imagine other worlds you have seen ~ Beautiful faces and music so serene ~ So I do hope I see you again My universal citizen You went as quickly as you came ~ You know the power Your love is right You have good reason To stay out of sight ~~ But break our illusions and help us Be the light. Mike Pinder

Why I Think This World Should End, Prince EA via Prince EA
Without love in the dream, it will never come true. ~ Jerry Garcia/Robert Hunter
And in the end, the love you take is equal to the love you make. ~ John Lennon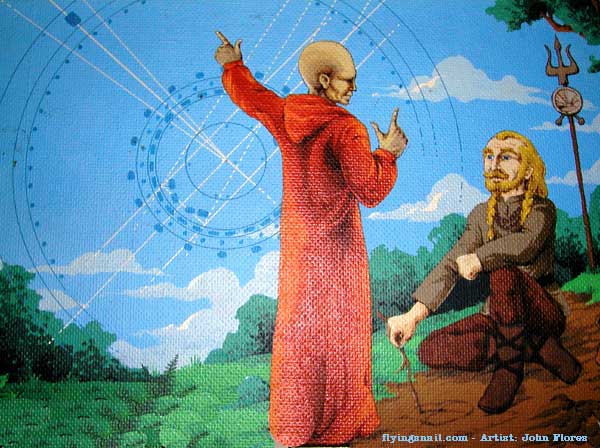 ---
---

Some search sites have been banned from scanning local content since 2012.
Please use freespoke.com, or DuckDuckGo.com, or Bing.com to search.
{ ͡ʘ ͜ʖ ͡ʘ} Did politicians lie about Daylight Saving Time? { ͡ʘ ͜ʖ ͡ʘ}