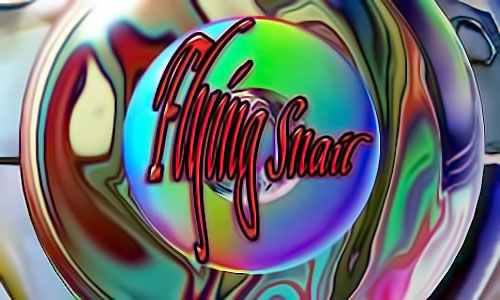 San Christos ~ Chris W. Nelson Photography, Your Home On The Way Om
Hi Curtis ~

Back from a Weekend Warrior visit to Standing Rock.

Making Photographs and Living History, With Mni Wiconi leading the way.

The DAPL Denial was a Victory. The anticipated December 5th Evacuation of Oceti Sakowin camp was heart felt by everyone. Prayers were heard!

The blizzard came on December 5th. The DAPL drilling team continues. So have the White Walkers and The Black Snake. Mni Wiconi continues to lead the Way.

Much Love and Peace beyond understanding prevails.

Thank you Curtis for posting Standing Rock and Sacred Sights updates on The Flying Snail. If folks want to know what to send along, portable solar or regular phone chargers is one. Contributing to the Fund Defense is another. Bacon and tobacco too.

Most of all, sending along humorous happy thoughts from Home. Cause 'this darkness has got to give ...'

Hemp Heart to Heart Hugs to you, Anne, Jeani and Randy!

Water Is Life!! ... Love, Chris ... The Adventure Continues
Rainbow Puddle ~ Stellar Light Shows + Video Channel
Standing Rock

by Hal Muskat, Rainbow Puddle

This is a report, almost a live report, from Standing Rock. I am here almost two weeks. What has this to do with Burning Man? Fuck your day! If our admins believe it does not belong here, kindly delete and kick me out [posted on F-book].

There will be NO evictions on Dec 5. At least nothing until after Jan 20. ACE coming in here to evict several thousand Native Americans would be the worst PR nightmare since Custer!

They can not and will not block material aid and supporters from reaching us! The only road north IS blocked but the road south is ALL reservation deep into South Dakota. The idiot Gov backed off of that as soon as he heard about the Humanitarian flights from Cuba, Vietnam and China!

I've been mightily bothered by the militaristic callout by Wesley Clark, Jr for veterans to show up here to "defend" "protestors," and to bring shields and gas masks.

1. There are NO protestors here.
2. Native Americans here do not need US to defend them.

We are reminded they are the only entity (besides the Viet Cong) to have kicked the shit out of the U.S. Army. They want us here as allies, friends and witnesses. They wish for us to listen to their stories and to respect their traditions and rituals. They do not want us here to protect or defend them and this is made clear every day in many ways.

The Seven Fires Council has asked Wesley Clark, Jr. to rescind and modify his "operational orders," and he has done so. The Council does NOT want us to charge the hill and "take" Turtle Island as some would have you believe. Not because the cops are up there. Not because one can see the pipeline construction from that vantage point. But because their ancestors are buried up there and they don't want the cops or us on that land! We are not here to take Turtle Island and Colonel Clark can take his S1, S2 and S3 the fuck home and play soldier someplace else!

I love making breakfasts for lots of people. We've been doing pancakes, bacon and eggs (we need more bacon!), potatoes and warming up Venison Stew and Elk Chile from the night before.

Our kitchen is Kul Wacasa in the Lower Bruele Camp, made up mostly of Sioux from South Dakota, many of whom have been here since August. It's said by the security crew we feed we have the best food of all the kitchens here. It is an honor to be cooking for people defending these waters and their way of life.

There are Native Americans here from over 250 Tribes telling stories, sharing songs, prayers, visions and food. To Indians, food is medicine. My grandma would easily agree. This is the largest gathering EVER of Indigenous tribes and nations.

I've been working with an incredible cook, dreamer and reality maker, Ron Elder (Disco Knights). Our kitchen leads are Maria from S. Dakota & Rachel from Maidu Tribe on the Feather River. She got here shortly after this camp was set up. Maria is from Lower Bruele. Between the two of them, there's much stories, laughter and good food.

Vets are arriving from all over the U.S. Shook hands this afternoon with a Navajo Code Talker. Saw an eagle last week on a tree.

Our team from SF Bay arranged for delivery of what would be 26 cords of wood from two truckloads of logs. We brought in 100's of lbs meats (40 lbs of bacon!), hamburger, sausage, potatoes, beets, eggs, cheese. I made Jambalaya for 200 last week!

Our camp is providing resources for Elders camped by the river, food, propane, firewood and housing. Ron will help build tomorrow.

Being here is one of the more exceptional things I've done in my life. Being of service to Native Americans who only wish to protect their way of life is a very humbling experience.

≈≈≈≈≈≈≈≈≈≈≈≈≈≈≈≈≈≈≈≈≈≈≈≈≈≈≈≈≈≈≈≈≈≈≈≈≈≈≈≈≈≈≈≈≈≈≈≈≈≈≈≈

Thousands of Veterans Descend on
Standing Rock to Protect and Serve

Valerie Taliman, West Coast Editor, 12/4/16 ~ Source: Indian Country Today


Cannonball River, North Dakota—Thousands of U.S. military veterans and first responders are arriving in Lakota Treaty territory to support the Standing Rock Sioux Tribe and Oceti Sakowin (Seven Council Fires) peaceful protests to stop the Dakota Access Pipeline. An estimated 2,000 veterans are expected, but that number is growing as caravans of veterans continue roll in from throughout the nation.

Welcomed on site by Native veterans from many tribes and Lakota elders and youth, veterans are joining more than 11,000 water protectors camped along the Cannonball River who have gathered to protect their water supply, sacred cultural sites and burial grounds from further destruction by DAPL. In recent months, DAPL workers bulldozed irreplaceable sacred sites and burial grounds after court documents revealed their location; some compared this action akin to bulldozing Arlington Cemetery.

Watch the video Dear Veterans: Welcome to Standing Rock directed by Tracy Rector of Longhouse Media for ICTMN.


Dear Veterans: Welcome to Standing Rock from Longhouse Media ~ https://vimeo.com/194249594

Veterans began arriving last week to prepare for events on December 4 and 5 after Wes Clark Jr. and Michael Wood Jr. put out the call to veterans nationwide to deploy to Standing Rock to "protect and serve" American citizens whose Constitutional rights are being violated.

Clark, an Army veteran, screenwriter and activist who served as First Lt. in the cavalry, and Michael Wood Jr., a retired Baltimore cop and Marine veteran, said they are looking forward to Oceti Sakowin elders performing a ceremony to cleanse their spirits and prepare them for the days ahead. Dressed in uniform, veterans will form up into platoons and companies, transitioning into one massive line of protection.

"We are committed to peace and non-violence. We are self-organizing this. I'm not a leader; I'm not in charge. I'm going for religious reasons," said Clark, who decided to take action after an elder from Standing Rock called him about the protests. "When she described what was happening it brought memories of hearing the gospels in church as a child, the idea that 'what you do to the least of my brothers you do to me.'"

Other veterans echoed Clark's words.

"The militarized police paid for by tax dollars is unconstitutional," said Ashleigh Jennifer Parker, a Coast Guard veteran and spokeswoman for Veterans Stand for Standing Rock. "People are being brutalized; concussion grenades are being thrown into crowds. They're spraying people, even old women, and other elders of the tribe with tear gas and pepper spray. All of this is just unconstitutional. I can't believe the media hasn't taken more of an interest in this."

Parker said the veterans plan to set up on December 4 and will stay at least through December 7, with some planning to remain indefinitely to help.

"No group in the country has served a greater percentage in US military than Native Americans," says Wood. "We need to support them." It should be noted that the order for the veteran's action calls for no alcohol, no drugs, no weapons, according to requirements established by the SRST and camp leadership.

Last week, North Dakota Governor Jack Dalrymple threatened to cut off supplies to those camped in the midst of a blizzard and ordered an evacuation of families from the Oceti Sakowin and other camps on December 5. However, the state lacks jurisdiction on federal land. Meanwhile, Attorney General Loretta Lynch promised to send federal monitors to ensure citizen's rights are protected.

On November 25, the Army Corp of Engineers sent a letter to Standing Rock Sioux Tribe Chairman Dave Archambault II stating it planned to close federal property north of Cannonball River on December 5, including the current location of the Oceti Sakowin camp. Anyone who camped beyond that date would be considered trespassing and subject to prosecution, the letter said. However, the Army Corps of Engineers later clarified it would not force anyone to move.

Peaceful resistance and prayer have been ongoing since April 2016. In numerous incidents since then, water protectors were confronted with well-documented violence and militarized local law enforcement, including the use of attack dogs by DAPL security guards. More than 450 people have been arrested on felony charges while their cars and property were confiscated; many of those charges were later reduced or dropped.

Scores of citizens have been beaten with batons, shot with large rubber bullets, pepper-sprayed, blasted with water cannons in sub-zero temperatures, and dragged from ceremonies and arrested for praying on Treaty land. Two women were seriously injured; one by a concussion grenade that shredded her arm and, in a separate incident the other lost vision in one eye after shrapnel damaged her retina.

Native veterans at the camps have made their presence felt since Veterans Day. Army vet Zhooniya Ogitchida said he chose to walk alone to Backwater Bridge to speak to law enforcement on December 2. "I walked up to the frontline wearing my uniform with my Sergeant rank, my name tape, U.S. Army patch and flag. Behind me were hundreds and hundreds of water protectors," Ogitchida recounted. "I wanted to walk up alone and as I did, they began to take their positions. Some Sheriff's captain and a few other officers came to greet me. I stood on top of a concrete barrier, looked at all of the officers behind concertina razor wire and the wet, abandoned clothes of water protectors who were attacked by water cannons, concussion grenades and rubber bullets.

[Eric Balfour and Zhooniya Ogitchida. ~ Photo: Zhooniya Ogitchida, @ source page]

"I told them, 'I am a 10-year, two-time war veteran. I am not a protestor, I am an Ogitchida, a warrior. I am here to protect these people from you. I am a defender of the Constitution. I came to see this for myself. I saw the rubber bullets, I saw the gas, I saw the attack dogs. I saw the water cannons used in freezing temperatures. I saw the riot gear and the violence inflicted on so many U.S. citizens.

" 'I see how you've been mistreating my people.

" 'I am the first of many warriors to come. If you're going to shoot rubber bullets, shoot them at me, at this uniform.' Then what looked liked a thousand water protectors came walking up behind me. We prayed and then peacefully turned away."

The Dakota Access Pipeline is a 3.7 billion dollar pipeline that would carry approximately 470,000 barrels of crude oil a day through North Dakota, South Dakota, Iowa and Illinois. Opponents say that the pipeline will have extreme environmental impacts, including serious water contamination and greenhouse emissions.

In a recent visit to Standing Rock, Robert Kennedy Jr. said, "This project is going to create more greenhouse gas than 29 coal plants and it is going to disrupt 209 water bodies."

Once the pipeline, originally routed north of Bismarck, was viewed as a threat to the city's water supply Energy Transfer Partners subsequently moved the route to land adjacent to the Standing Rock Sioux Tribe. Its path cuts across unceded Treaty land, and this re-routing has led to charges of environmental racism. Additionally, the Missouri River provides water to more than 18 million citizens downstream, including other Lakota reservations.

DAPL runs through Standing Rock Sioux homelands as defined by the 1868 Treaty of Fort Laramie, signed by bands of the Great Sioux Nation and the United States. All of the Lakota tribal nations and hundreds of others oppose the construction of the pipeline and support the Standing Rock Sioux Tribe's lawsuit against the U.S. Army Corp of Engineers to deny the pipeline an easement under the river.

The coalition of more than 320 Indian nations, has drawn millions of supporters worldwide, and thousands of people who have travelled to Standing Rock as a show of force.

Musicians Jackson Browe and Bonnie Raitt held a benefit concert on November 27 that generated copy00,000 in donations to the Standing Rock Sioux Tribe while other celebrities spoke out in support. Such high-profile activists as Academy Award-nominated actor Mark Ruffalo (The Avengers, Spotlight), Academy Award winning actress Patricia Arquette (Boyhood, Medium) folk icon Joan Baez, environmental expert Robert Kennedy Jr. (Waterkeeper Alliance), civil rights leader Rev. Jesse Jackson, Academy Award-winning actress Jane Fonda (Coming Home, Klute, Grace and Frankie) and Academy Award-nominated actress Shailene Woodley (The Divergent series, The Fault in Our Stars) have all spoken out repeatedly to support the Lakota's rights; Woodley was arrested in October after leaving a peaceful protest.

"I signed up in 2000 to serve my country. Whether I'm in [the military] or whether I'm out, I'm here, serving my people," said Brandee Paisano, a Laguna Pueblo veteran of the Navy. "And it's not just my Native people, it's everybody who lives in this country and you can't ever let that oath die. That's why I'm here." [Photos located @ soure page]

≈≈≈≈≈≈≈≈≈≈≈≈≈≈≈≈≈≈≈≈≈≈≈≈≈≈≈≈≈≈≈≈≈≈≈≈≈≈≈≈≈≈≈≈≈≈≈≈≈≈≈≈

Army Denies Dakota Access Easement
Under Lake Oahu; Exultation Ensues

Jenni Monet, 12/4/16

Federal officials with the Department of Army announced on Sunday December 3 that they would not approve permits for construction of the Dakota Access Pipeline. The denial halts construction of the $3.8 billion dollar project that has been partially stalled at the easement of the contested Missouri River, the primary water source for the Standing Rock Sioux Tribe. [Continue reading@ Indian Country Today] ~ [What one can do to help is listed near the bottom of this page]
≈≈≈≈≈≈≈≈≈≈≈≈≈≈≈≈≈≈≈≈≈≈≈≈≈≈≈≈≈≈≈≈≈≈≈≈≈≈≈≈≈≈≈≈≈≈≈≈≈≈≈≈
≈≈≈≈≈≈≈≈≈≈≈≈≈≈≈≈≈≈≈≈≈≈≈≈≈≈≈≈≈≈≈≈≈≈≈≈≈≈≈≈≈≈≈≈≈≈≈

---
---
Mike Wilhelm ~ Charlatans, Flamin' Groovies, Loose Gravel, and more

When You Got A Good Friend, Mike Wilhelm w/ The Dinosaurs
https://www.youtube.com/watch?v=1ApJWQBeYu0

July 15, 1984, Marx Meadow, Golden Gate Park, San Francisco. Mike Wilhelm jams with the Dinosaurs, Barry "the Fish" Melton, John Cipollina, Peter Albin & Spencer Dryden. A good time was had by all.


Hear The People, Mike Wilhelm w/ Loose Gravel
https://www.youtube.com/watch?v=HrIv-ttAU0Q

The song is as apropos in today's reality as it was when I wrote it in 1970. This is the group [Loose Gravel] that Bill Graham refused to hire in the infamous scene in "Last Days of the Fillmore".
Boptime with Even Steven + Legends of Wilmington Jazz
On Saturday's Boptime we begin at 6am (EST) in the Holiday spirit with Duke Ellington's rendition of Tchaikovsky's Nutcracker Suite, followed by John Coltrane's version of "My Favorite Things," and end with Jimmy Smith with some appropriate selections. At 7am (EST) on the Legends of Wilmington Jazz we'll feature some selections from Wilmington jazz singers Betty Roché and Millie Cannon, and then some selections from Wilmington jazz pianist Gerald Price. At 8am (EST) it's Clifford's Corner with guest co-host Kitty Mayo and Larry Williams where we play those rare jazz and R&B sides, accompanied by lively discussion and visiting guests. ~ Steve

BOPTIME: Saturday, 6 AM Eastern time, 3 AM Pacific time
Go To: http://www.wvud.org/?page_id=24
Click on a listening link below the WVUD logo:

Paul Krassner ~ The Realist, Writer, Comic, Investigative Satirist

Paul Krassner on LSD, the Pranksters, the hippies and the Yippies
from Shroomeryslearyfan ~ https://www.youtube.com/watch?v=fcp9uOjWc7I

Three daughters of groundbreaking comedians, Lenny Bruce, Richard Pryor & George Carln. ~ pk


Kitty Bruce, Kelly Carlin, Rain Pryor via TheFIREorg ~ https://youtu.be/2MIzDQwWkf4
Belote's Studio 354 ~ Artist's Gallery & Bay Area Showcase, Oakland, CA
December 2016 Show:
James Stark


James Stark's Home Page
Sprung ~ Harley-Davidson® Springer® Enthusiast

Ride Free II from Paul Bokhari ~ https://vimeo.com/60233269
Robotics ~ Notes from ~@~
Autonomous Tank Robot
for detection and avoidance of obstacles
Inspired by Calin Dragos-George @ intorobotics.com


Devastator Tank Mobile Platform @ Amazon


Devastator Tank Mobile Platform 1st stage assembly


Devastator Tank Mobile Platform 2nd stage assembly ~ Work In Progress
Notes from ~@~

Carlin Step, DJ Steve Porter & Eli Wilkie from Roland Kardeby ~ http://vimeo.com/21162532


The Great Bell Chant (The End of Suffering) from R Smittenaar ~ http://vimeo.com/6518109


One Day, Matisyahu from 100% ~ http://vimeo.com/11520225


Unsung Hero from Rattakarn Srithavatchai "Garn" ~ http://vimeo.com/90853494
---
---
Freedom of expression and freedom of speech aren't really important unless they're heard...It's hard for me to stay silent when I keep hearing that peace is only attainable through war. And there's nothing more scary than watching ignorance in action. So I dedicated this Emmy to all the people who feel compelled to speak out and not afraid to speak to power and won't shut up and refuse to be silenced. ~ Tom Smothers
---
---
Cree Prophecy

Only after the last tree has been cut down,

Only after the last river has been poisoned,

Only after the last fish has been caught,

Only then will you find money cannot be eaten.
---
---

Click for latest Dakota Access Pipeline World News

In an 1868 treaty, drafted at Fort Laramie in Sioux country, the United States established the Black Hills as part of the Great Sioux Reservation, set aside for exclusive use by the Sioux people. However, after the discovery of gold there in 1874, the United States confiscated the land in 1877. To this day, ownership of the Black Hills remains the subject of a legal dispute between the U.S. government and the Sioux.

North Dakota oil pipeline protesters stand their ground:

THIS IS SACRED LAND

Pipeline's planned route takes it close to Standing Rock Sioux reservation and Cannon Ball, which could endanger drinking water and threaten sacred sites [Click to Continue Reading]

Indian Country Today ≈ Indianz.com ≈ #NoDAPL

Neil Young Joins Pipeline Protest With New Song
[Click to View] Video For 'Indian Givers' via Amestizo ~ Lyrics:

There's a battle raging on the sacred land ≈ Our brothers and sisters have to take a stand ≈ Against us now for what we all been doing ≈ On the sacred land there's a battle brewing ≈ I wish somebody would share the news ≈ Now it's been about 500 years ≈ We keep taking what we gave away ≈ Just like what we call Indian givers ≈ It makes you sick and gives you shivers ≈ I wish somebody would share the news ≈ Big money going backwards and ripping the soil ≈ Where graves are scattered and blood was boiled ≈ When all who look can see the truth ≈ But they just move on and keep their groove ≈ I wish somebody would share the news ≈ Saw Happy locked to the big machine ≈ They had to cut him loose and you know what that means ≈ That's when Happy went to jail ≈ Behind big money justice always fails ≈ I wish somebody would share the news ≈ Bring back the days when good was good ≈ Lose these imposters in our neighborhood ≈ Across our farms and through our waters ≈ All at the cost of our sons and daughters ≈ Our brave songs and daughters ≈ We're all here together fighting poison waters ≈ Standing against the evil way ≈ That's what we have at the end of day ≈ I wish somebody would share the news


Source: http://thefreethoughtproject.com/10-protest-dakota-access-pipeline/

Cannon Ball, ND – While many Americans passively support the Standing Rock Sioux's fight to stop the construction of the Dakota Access Pipeline, aside from showing up in Cannon Ball, North Dakota (which many simply can't do) – to actively participate in the protests – most people are unsure of what they can actually do to support the Sioux at Standing Rock aside from posting on social media.

Here is a list of ten things that people can do to show their support. Some methods may be more effective than others, but the key is utilizing multiple avenues of resistance in an effort to provide full spectrum resistance against the construction of the Dakota Access Pipeline.

1. Call North Dakota governor Jack Dalrymple at 701-328-2200. When leaving a message stating your thoughts about this subject please be professional.

2. Sign the petition to the White House to Stop DAPL: https://petitions.whitehouse.gov/…/stop-construction…

3. Donate to support the Standing Rock Sioux at http://standingrock.org/…/standing-rock-sioux-tribe…/

4. Donate items from the Sacred Stone Camp Supply List: http://sacredstonecamp.org/supply-list/

5. Call the White House at (202) 456-1111 or (202) 456-1414. Tell President Obama to rescind the Army Corps of Engineers' Permit for the Dakota Access Pipeline.

6. Contribute to the Sacred Stone Camp Legal Defense Fund: https://fundrazr.com/d19fAf

7. Contribute to the Sacred Stone Camp gofundme account: https://www.gofundme.com/sacredstonecamp

8. Call the Army Corps of Engineers and demand that they reverse the permit: (202) 761-5903

9. Sign other petitions asking President Obama to stop the Dakota Access Pipeline. Here's the latest to cross my desk: https://act.credoaction.com/sign/NoDAPL

10. Call the executives of the companies that are building the pipeline:

a. Lee Hanse Executive Vice President Energy Transfer Partners, L.P. 800 E Sonterra Blvd #400 San Antonio, Texas 78258 Telephone: (210) 403-6455 Lee.Hanse@energytransfer.com

b. Glenn Emery Vice President Energy Transfer Partners, L.P. 800 E Sonterra Blvd #400 San Antonio, Texas 78258 Telephone: (210) 403-6762 Glenn.Emery@energytransfer.com

c. Michael (Cliff) Waters Lead Analyst Energy Transfer Partners, L.P. 1300 Main St. Houston, Texas 77002 Telephone: (713) 989-2404 Michael.Waters@energytransfer.com

The most effective means of showing support for this cause is to actively participate in protecting this sacred land. Anyone who is able to travel to the peaceful encampments is encouraged to do so. For those unable to make the journey to North Dakota, please utilize the alternate methods provided to show your support for the Standing Rock Sioux who have united over 100 tribes from across the U.S. Please join this effort to stop this pipeline, which desecrates sacred lands and has serious potential to damage or destroy the Standing Rock reservations lifeblood – its water.

Be the change you wish to see in this world. — Mahatma Gandhi


Develop Your Mind, Not Sacred Sites

Standing Rock Reservation ≈ Blankets ≈ Thanksgiving Is A Celebration of Holocaust
---
---

Where Have All the Flowers Gone?

---

---

Sacred Clowns
From Word Worlds, Where simplifying complexity becomes art.

The Heyókȟa symbolize and portray many aspects of the sacred, the Wakȟáŋ. Their satire presents important questions by fooling around. They ask difficult questions, and say things others are too afraid to say. By reading between the lines, the audience is able to think about things not usually thought about, or to look at things in a different way.

Principally, the Heyókȟa functions both as a mirror and a teacher, using extreme behaviors to mirror others, thereby forcing them to examine their own doubts, fears, hatreds, and weaknesses. Heyókȟas also have the power to heal emotional pain; such power comes from the experience of shame--they sing of shameful events in their lives, beg for food, and live as clowns. They provoke laughter in distressing situations of despair and provoke fear and chaos when people feel complacent and overly secure, to keep them from taking themselves too seriously or believing they are more powerful than they are.

In addition, sacred clowns serve an important role in shaping tribal codes. Heyókȟa's don't seem to care about taboos, rules, regulations, social norms, or boundaries. Paradoxically, however, it is by violating these norms and taboos that they help to define the accepted boundaries, rules, and societal guidelines for ethical and moral behavior. This is because they are the only ones who can ask "Why?" about sensitive topics and employ satire to question the specialists and carriers of sacred knowledge or those in positions of power and authority. In doing so, they demonstrate concretely the theories of balance and imbalance. Their role is to penetrate deception, turn over rocks, and create a deeper awareness.
Nobody for President ~ NONE of the ABOVE should be a choice on voter ballots

C. Spangler & Wavy Gravy, Nobody for President S.F. Rally, October 12, 1976 ~ Photo: James Stark

Alan Grayson Wants None Of The Above
On The Presidential Ballot


U.S. Rep Alan Grayson's Floor Speech on None of the Above Act from Grayson Press
https://www.youtube.com/watch?v=9rdiH89GLug

The Florida Democrat introduced a bill that would force parties to present new nominees if that was the most popular option.

Daniel Marans, Reporter, Huffington Post, 11/17/2016 11:42 am ET ~ Source [Video at Source] via Fred

Like many Americans, Rep. Alan Grayson (D-Fla.) was not happy with the two major parties' presidential nominees.

But instead of moaning about it or abstaining from the political process, the former supporter of Vermont Sen. Bernie Sanders' presidential bid is introducing the None of the Above Act. The bill would allow voters to choose "none of the above" on a presidential ballot if they do not like the other choices.

If more voters chose "none of the above" than any of the individual candidates, there would automatically be a do-over in which the parties present new nominees.

"We make them do it over until they get it right and give us candidates who we want to vote for, someone who we feel would actually do a good job in leadership and make the country a better place," Grayson said in a speech about the bill on the House floor on Wednesday.

Grayson, who is leaving Congress after a failed bid for the Democratic Senate nomination, commissioned a poll days before the Nov. 8 election. It suggested that Sanders would have won by 12 percentage points in a matchup against then-candidate Donald Trump. Grayson highlighted the results of that poll, and other hypothetical match-ups showing a Trump loss, in his Wednesday speech, as a way of demonstrating the Democrats' failure to nominate the most viable candidate.


American Dream, George Carlin from Ishtar [Not Work Safe] https://vimeo.com/20452708

Nobody should have that much power
NONE of the ABOVE
should be a choice on voter ballots


Nobody speaks through the teeth
---
---
Oh, I hope that I see you again I never even caught your name As you looked through my window pane ~ So I'm writing this message today I'm thinking that you'll have a way Of hearing the notes in my tune ~ Where are you going? Where have you been? I can imagine other worlds you have seen ~ Beautiful faces and music so serene ~ So I do hope I see you again My universal citizen You went as quickly as you came ~ You know the power Your love is right You have good reason To stay out of sight ~~ But break our illusions and help us Be the light ~ The Promise by Mike Pinder
---
---

Why I Think This World Should End, Brandon Sloan ~ https://vimeo.com/105589124
---
---
Without love in the dream, it will never come true. ~ Jerry Garcia/Robert Hunter
And in the end, the love you take is equal to the love you make. ~ John Lennon