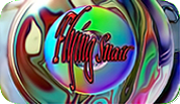 NONE of the ABOVE should be a valid choice on Voter Ballots!
Someone is looking at whatever you do, so always present your most charming you.
During times of universal deceit, telling the truth becomes a revolutionary act. ~ George Orwell
Throughout America's adventure in free government, our basic purposes have been to keep the peace; to foster progress in human achievement, and to enhance liberty, dignity and integrity among people and among nations. To strive for less would be unworthy of a free and religious people. Any failure traceable to arrogance, or our lack of comprehension or readiness to sacrifice would inflict upon us grievous hurt both at home and abroad. ~ Dwight D. Eisenhower

Who Will Pay for the Wall?


The Founding Fathers Tried to Warn Us
About the Threat From a Two-Party System

Posted on July 7, 2011 by WashingtonsBlog ~ Article Source

Polls show that a majority of Americans say that both the Republicans and Democrats are doing such a poor job representing the people that a new, third party is needed.

I've repeatedly warned that there is a scripted, psuedo-war between Dems and Repubs, liberals and conservatives which is in reality a false divide-and-conquer dog-and-pony show created by the powers that be to keep the American people divided and distracted. See this, this, this, this, this, this, this, this, this and this.

In fact, the Founding Fathers warned us about the threat from a two party system.

John Adams said:

There is nothing which I dread so much as a division of the republic into two great parties, each arranged under its leader, and concerting measures in opposition to each other. This, in my humble apprehension, is to be dreaded as the greatest political evil under our Constitution.

George Washington agreed, saying in his farewell presidential speech:

The alternate domination of one faction over another, sharpened by the spirit of revenge, natural to party dissension, which in different ages and countries has perpetrated the most horrid enormities, is itself a frightful despotism. But this leads at length to a more formal and permanent despotism. The disorders and miseries, which result, gradually incline the minds of men to seek security and repose in the absolute power of an individual; and sooner or later the chief of some prevailing faction, more able or more fortunate than his competitors, turns this disposition to the purposes of his own elevation, on the ruins of Public Liberty

Without looking forward to an extremity of this kind, (which nevertheless ought not to be entirely out of sight,) the common and continual mischiefs of the spirit of party are sufficient to make it the interest and duty of a wise people to discourage and restrain it. 

It serves always to distract the Public Councils, and enfeeble the Public Administration. It agitates the Community with ill-founded jealousies and false alarms; kindles the animosity of one part against another, foments occasionally riot and insurrection. It opens the door to foreign influence and corruption, which find a facilitated access to the government itself through the channels of party passions. Thus the policy and the will of one country are subjected to the policy and will of another.

There is an opinion, that parties in free countries are useful checks upon the administration of the Government, and serve to keep alive the spirit of Liberty. This within certain limits is probably true; and in Governments of a Monarchical cast, Patriotism may look with indulgence, if not with favor, upon the spirit of party. But in those of the popular character, in Governments purely elective, it is a spirit not to be encouraged. From their natural tendency, it is certain there will always be enough of that spirit for every salutary purpose. And, there being constant danger of excess, the effort ought to be, by force of public opinion, to mitigate and assuage it. A fire not to be quenched, it demands a uniform vigilance to prevent its bursting into a flame, lest, instead of warming, it should consume.

Freedom of expression and freedom of speech aren't really important unless they're heard...It's hard for me to stay silent when I keep hearing that peace is only attainable through war. And there's nothing more scary than watching ignorance in action. So I dedicated this Emmy to all the people who feel compelled to speak out and not afraid to speak to power and won't shut up and refuse to be silenced.~ Tom Smothers
6. If we want world peace, we must let go of our attachments and truly live like nomads. That's where I no mad at you, you no mad at me. That way, there'll surely be nomadness on the planet. And peace begins with each of us. A little peace here, a little peace there, pretty soon all the peaces will fit together to make one big peace everywhere.

Nothing else matters, Metallica arr. Karianne Brouwer violin, Maaike Schoenmaker cello
4. Life is like photography. You use the negative to develop.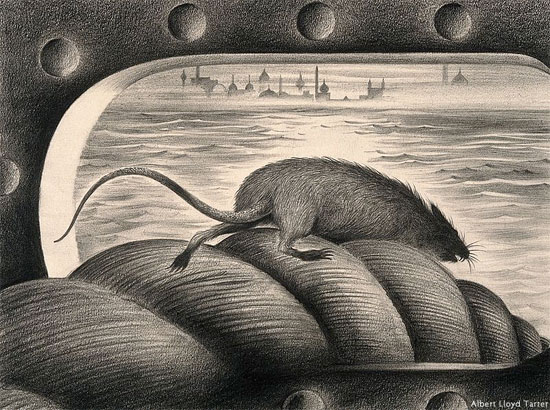 What In Tarnation?

Leningrad Cowboys, Happy Being Miserable via Leningrad Cowboys Official
Notes from ~@~

Carlin Step, DJ Steve Porter & Eli Wilkie from Roland Kardeby

The Great Bell Chant (The End of Suffering) from R Smittenaar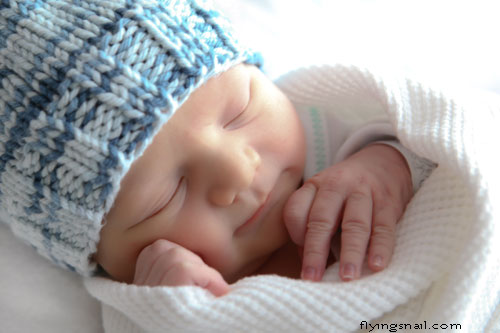 One Day, Matisyahu from 100%

Unsung Hero from Rattakarn Srithavatchai "Garn"
Boptime begins at 6am (EST) with an hour of oldies back to back to back, followed at 7am (EST) by Rockabilly Ridge with Michael Ace. On this day in 1953 Dwight Eisenhower was about to be inaugurated President as the Korean War was still claiming American lives and the domestic side of the Cold War was heating up. We'll have the music from this day in 1953 starting at 8am (EST). At 9am (EST) we bop up to music from this day in 1954 when Playboy magazine was brand new, television antennas were popping up everywhere, and Senator Joe McCarthy was whipping up public hysteria over a red menace threatening the American way of life. ~ Steve

BOPTIME: Saturday, 6 AM Eastern time, 3 AM Pacific time
Go To: http://www.wvud.org/?page_id=24
Click on a listening link below the WVUD logo:

Boptime available locally on WVUD-FM 91.3,
Shoutcast [Search: WVUD], and TuneIn
Heyókȟa
~ Sacred Clowns
Sacred Clowns: The Heyókȟa symbolize and portray many aspects of the sacred, the Wakȟáŋ. Their satire presents important questions by fooling around. They ask difficult questions, and say things others are too afraid to say. By reading between the lines, the audience is able to think about things not usually thought about, or to look at things in a different way.
Principally, the Heyókȟa functions both as a mirror and a teacher, using extreme behaviors to mirror others, thereby forcing them to examine their own doubts, fears, hatreds, and weaknesses. Heyókȟas also have the power to heal emotional pain; such power comes from the experience of shame--they sing of shameful events in their lives, beg for food, and live as clowns. They provoke laughter in distressing situations of despair and provoke fear and chaos when people feel complacent and overly secure, to keep them from taking themselves too seriously or believing they are more powerful than they are.
In addition, sacred clowns serve an important role in shaping tribal codes. Heyókȟa's don't seem to care about taboos, rules, regulations, social norms, or boundaries. Paradoxically, however, it is by violating these norms and taboos that they help to define the accepted boundaries, rules, and societal guidelines for ethical and moral behavior. This is because they are the only ones who can ask "Why?" about sensitive topics and employ satire to question the specialists and carriers of sacred knowledge or those in positions of power and authority. In doing so, they demonstrate concretely the theories of balance and imbalance. Their role is to penetrate deception, turn over rocks, and create a deeper awareness.
Develop Your Mind, Not Sacred Sites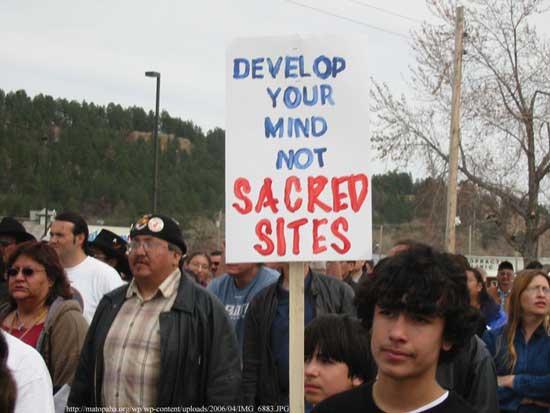 Cree Prophecy
Only after the last tree has been cut down,
Only after the last river has been poisoned,
Only after the last fish has been caught,
Only then will you find money cannot be eaten.
Nobody for President ~ NONE of the ABOVE should be a choice on voter ballots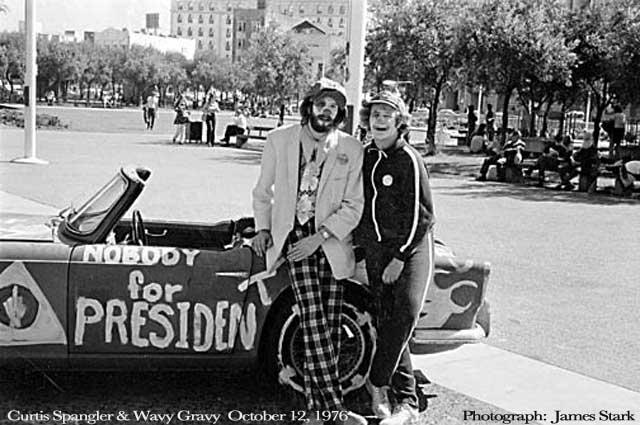 Curtis Spangler & Wavy Gravy, Nobody for President Rally, 197610.12 ~ Photo: James Stark

American Dream, George Carlin via Ishtar [Not Work Safe] Nobody should have that much power

Bruce Springsteen & Tom Morello ~ The ghost of Tom Joad via Guitar Music
Nobody for President via Tom Morello ~ Tom's Home Page ~ Nobody will love you forever!


Oh, I hope that I see you again I never even caught your name As you looked through my window pane ~ So I'm writing this message today I'm thinking that you'll have a way Of hearing the notes in my tune ~ Where are you going? Where have you been? I can imagine other worlds you have seen ~ Beautiful faces and music so serene ~ So I do hope I see you again My universal citizen You went as quickly as you came ~ You know the power Your love is right You have good reason To stay out of sight ~~ But break our illusions and help us Be the light ~ Message by Mike Pinder

Why I Think This World Should End, Prince EA via Prince EA
Without love in the dream, it will never come true. ~ Jerry Garcia/Robert Hunter
And in the end, the love you take is equal to the love you make. ~ John Lennon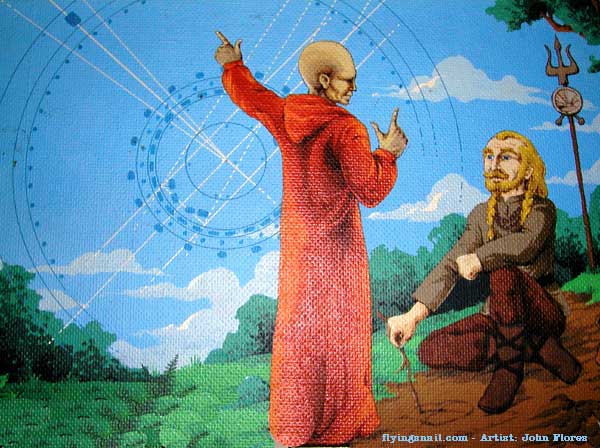 { ͡ʘ ͜ʖ ͡ʘ} Is Daylight Saving Time Dangerous? { ͡ʘ ͜ʖ ͡ʘ}