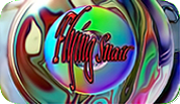 During times of universal deceit, telling the truth becomes a revolutionary act. ~ George Orwell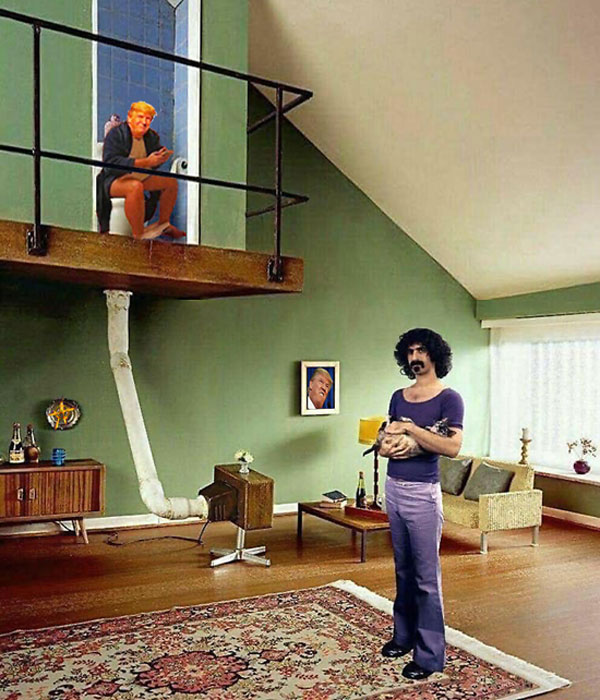 Throughout America's adventure in free government, our basic purposes have been to keep the peace; to foster progress in human achievement, and to enhance liberty, dignity and integrity among people and among nations. To strive for less would be unworthy of a free and religious people. Any failure traceable to arrogance, or our lack of comprehension or readiness to sacrifice would inflict upon us grievous hurt both at home and abroad. ~ General Dwight D. Eisenhower, real Republican POTUS; not like fake GOP authoritarian federalist neocon Republicans one sees today?
Nobody for President ~ NONE of the ABOVE should be a choice on voter ballots
GOP covfefe dot gov


Who Will Pay for
the
Wall?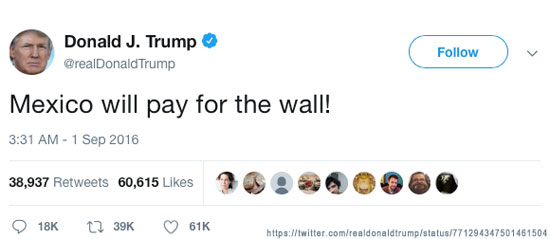 Mexico
will
pay for
the
wall!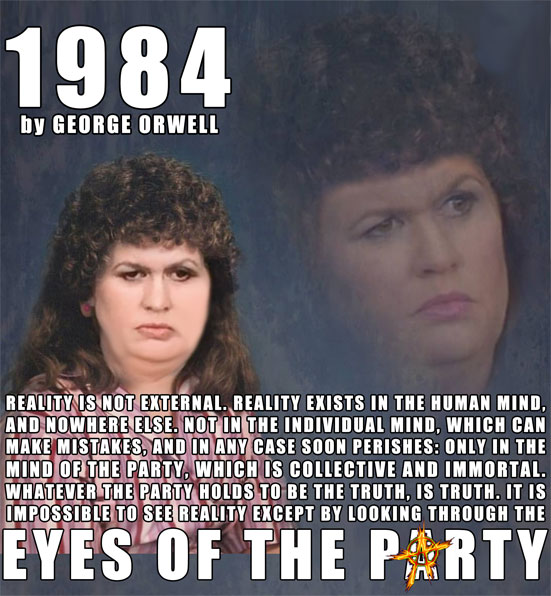 Reality is not external. Reality
exists in the human mind,
and nowhere else.
Where's Mitch?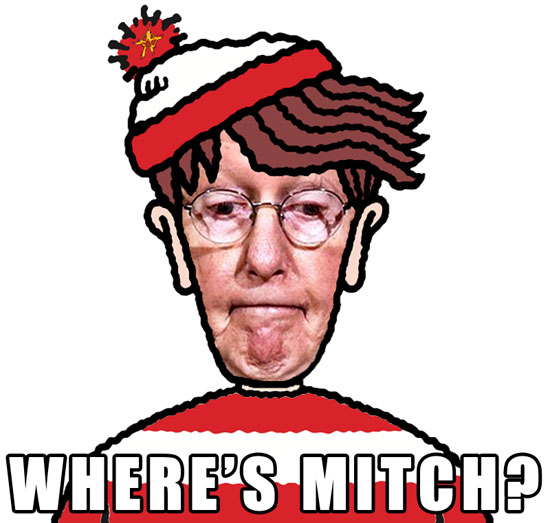 Mitch says,
Shutting down government,
in my view, is not conservative policy.
Nobody, Blames IMIMPOTUS
for Debasing Politics

Nobody tellS the truth all the time,
will provide a $2000 stimulus check,
& cares republicans caused a plague!


Eliminate voting for the lesser of evils,
None of the Above should be a choice on voter ballots?
Tainted News:
The lie can be maintained only for such time as the State can shield the people from the political, economic and/or military consequences of the lie. It thus becomes vitally important for the State to use all of its powers to repress dissent, for the truth is the mortal enemy of the lie, and thus by extension, the truth becomes the greatest enemy of the State. ~ Joseph Goebbels
Tomi Lahren should fight addiction and not have to step on heroin needles to get high?

Saluting the Heroes of the Coronavirus Pandumbic The Daily Show w/Trevor Noah via Joey deVilla
begging the question: IS THE ABOVE ACCESSORY TO MURDER ???
400,000 DEAD
Murdered by Political Incompetence?
Whenever any Form of Government becomes destructive of these ends, it is the Right of the People to alter or to abolish it, and to institute new Government, laying its foundation on such principles and organizing its powers in such form, as to them shall seem most likely to effect their Safety and Happiness. ~ Declaration of Independence

PGI#4 ~ Bend Sinister, The Road Divided via playground.is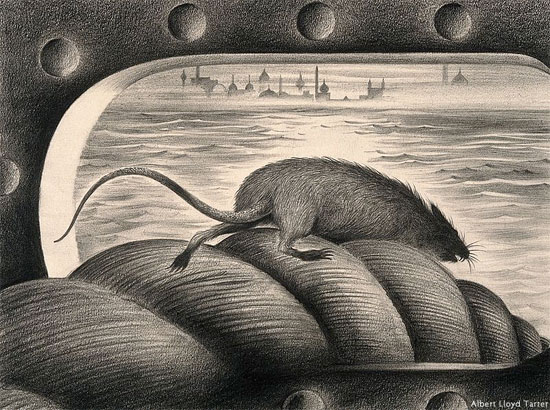 More Republican Bloodshed Before Inauguration?

Stormy Weather via Jeff Reiter
The most powerful tool on the planet today is Tell-A-Vision. That is where I tell a vision to you, and you tell a vision to me. That way, if we don't like the programming we're getting, we can simply change the channel.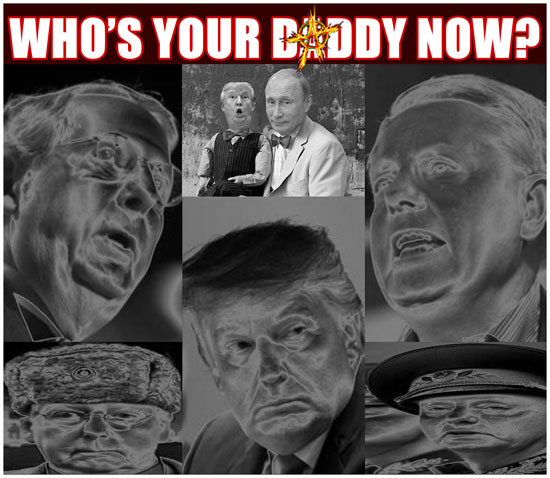 Failed at Overthrowing United States Government
& Threw Loyal Supporters Under proverbial Bus ?

Somebody's Fool, Spo-Dee-O-Dee ~ Rhythm Bomb/ Sleazy Records, Bopflix Films
Time to Remove
Republican Coup Failure & Beyond Batshit Crazy,
IMIMPOTUS, LOSER I ?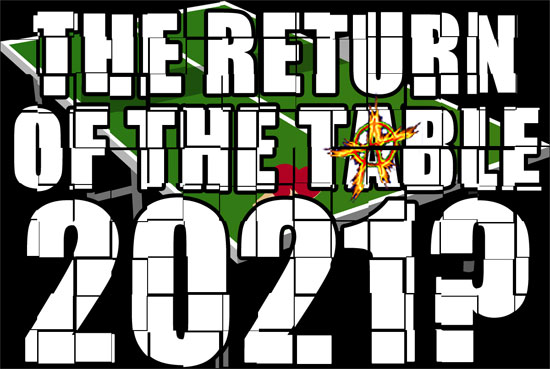 Investigate Charges Rabble-Rousing by Lindsey Graham & Mitch McConnell?
What Will Democrats Do?
Forget the politicians. They are irrelevant. The politicians are put there to give you the idea that you have freedom of choice. You don't. You have no choice! You have OWNERS! They own you! They own everything. They own all the important land. They own and control the corporations. They've long since bought, and paid for the Senate, the Congress, the state houses, the city halls, they got the judges in their back pockets and they own all the big media companies, so they control just about all of the news and information you get to hear. ~ George Carlin

Distant Relatives [Patience] via nabil elderkin
The Sacred Clowns ~ Heyókȟa
Capitol's double standard:

2014 Lakota song
Greg Grey Cloud, Crow Creek Sioux, was arrested at the Capitol in 2014 after singing a traditional song of peace
Dalton Walker
Indian Country Today
https://indiancountrytoday.com/
Greg Grey Cloud never rushed the U.S. Capitol.
The Crow Creek Sioux Tribe citizen never damaged any building property, or trespassed onto the House or Senate floor for a selfie.
But he still got arrested and removed from the Capitol for peacefully demonstrating his approval of a Senate vote six years ago.
On Nov. 18, 2014, a 28-year-old Grey Cloud watched from the Senate chamber gallery, a designated area for the public, as lawmakers considered oil pipeline legislation
When the bill failed as Grey Cloud had hoped, he offered the room a traditional song of peace. The measure, which would have authorized continuation of the Keystone XL Pipeline, fell one vote shy of approval.
"That was a perfect song to sing for those leaders who stood for us and listened to the people, and heard our struggle. And so I wanted to honor them in that way," Grey Cloud recalled.
The song made lawmakers on the Senate floor pause briefly.
The song landed Grey Cloud in jail.
4. Life is like photography. You use the negative to develop.

Leningrad Cowboys, Happy Being Miserable via Leningrad Cowboys Official
On January 14, 1967 I attended the Human Be-In in Golden Gate Park, San Francisco. Here is a story I wrote about that day which was published by Paul Krassner in his book, "Psychedelic Trips For The Mind."

[Ed. Note Regarding, "WTF am I doing in below photo?": Photographer says to Paul, "I wonder where all the other warriors are today?" (referring to those brave enough to stand up against any form of injustice) and I lift my t-shirt to reveal a Maasai warrior belt (ref one, ref. 2); not to be confused with marriage belt, which has diamonds.]


Paul Krassner and C. Spangler ~ Photograph, Dwight Dolliver

Chapter 3, The Grateful Dead, Page 82:

Group Hallucination

by Curtis

San Francisco, 1967, the Human Be-In.

Something odd happened at this Gathering of the Tribes that still permeates my mind. I have confirmed that I was not the only one who experienced this.

Right before the Grateful Dead played, there was a "gentle person" from India who offered blessings from the stage. While this was occurring, a group of folks in the back of the crowd started screaming, "Fuck you, bring on the band," and other derogatory comments.

The person on stage stopped for a moment, kind of gazed in the general direction of the comments, bowed, and something that looked like a lightening bolt left him, and struck in that general area, illuminating it with light. This in turn seemed to swell the energy to even greater heights, and I heard the words, "Don't freak with a freak" come from the Cosmic Kitchen.

It was only a matter of moments before the Dead were (chuckle) tuned up and playing. This is when the oddity took place. I think the band was playing a song called "Alligator." The audience energy was swirling in what appeared to be a circle and gave the impression of being on a gigantic carousel. This swirling re-formed into this incredible egg-like shape of light that appeared above the stage, and everyone's body seemed to dissolve.

What happened next is hard to describe. It was like the light had joined everyone there together, and the realm of individuality was gone. There was a mutual chill of excitement that filled the air, and I began to hear comments like: "I think we made it." "Are we here?" "This is it!" And "God, isn't it beautiful?" For a moment there was absolute silence. We were all stuck in this "egg of light," and it was beyond any beauty that I could describe in words.

It was at this point I heard the words "Where do we go from here?" come from the Cosmic Kitchen. Almost instantaneously, I heard hundreds of responses come from the crowd, and very few were identical. The light began to fade, and in a flash we were back to the stage and crowd. I did hear folks asking one another, "Did you experience that?" among other questions, and the answer was yes.

When everything came back together, something new was present. It no longer seemed that we were one big family. It appeared that we somehow had resettled into smaller groups that were perhaps now driven by ego. Coincidently, this sort of shows up in successive events pertaining to the history of Haight/Ashbury and that culture.

This experience at the Be-In kept running through my mind. In the early '70s, Ram Dass and I discussed this at length, while sitting on the roof of the Palace Heights Hotel in Delhi, India. We came to the conclusion that this incident, which occurred in Golden Gate Park, was the beginning of what we termed the "Social Karma Ego Dharma Games," or a point where people started growing apart, rather than growing together.


Alligator ~ Grateful Dead ~ August 5, 1967 via The Grateful Jams
Notes from ~@~
Freedom of expression and freedom of speech aren't really important unless they're heard...It's hard for me to stay silent when I keep hearing that peace is only attainable through war. And there's nothing more scary than watching ignorance in action. So I dedicated this Emmy to all the people who feel compelled to speak out and not afraid to speak to power and won't shut up and refuse to be silenced.~ Tom Smothers

Carlin Step, DJ Steve Porter & Eli Wilkie via Roland Kardeby

The Great Bell Chant (The End of Suffering) via R Smittenaar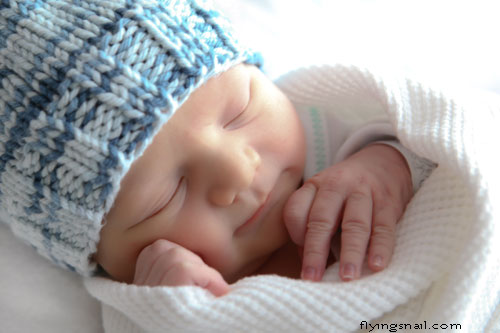 One Day, Matisyahu via ShalomLearning

Unsung Hero via Rattakarn Srithavatchai "Garn"

On the Bus, Carolyn Mountain Girl Garcia via vimeo
The Sacred Clowns ~ Heyókȟa
The Heyókȟa symbolize and portray many aspects of the sacred, the Wakȟáŋ. Their satire presents important questions by fooling around. They ask difficult questions, and say things others are too afraid to say. By reading between the lines, the audience is able to think about things not usually thought about, or to look at things in a different way.
Principally, the Heyókȟa functions both as a mirror and a teacher, using extreme behaviors to mirror others, thereby forcing them to examine their own doubts, fears, hatreds, and weaknesses. Heyókȟas also have the power to heal emotional pain; such power comes from the experience of shame--they sing of shameful events in their lives, beg for food, and live as clowns. They provoke laughter in distressing situations of despair and provoke fear and chaos when people feel complacent and overly secure, to keep them from taking themselves too seriously or believing they are more powerful than they are.
In addition, sacred clowns serve an important role in shaping tribal codes. Heyókȟa's don't seem to care about taboos, rules, regulations, social norms, or boundaries. Paradoxically, however, it is by violating these norms and taboos that they help to define the accepted boundaries, rules, and societal guidelines for ethical and moral behavior. This is because they are the only ones who can ask "Why?" about sensitive topics and employ satire to question the specialists and carriers of sacred knowledge or those in positions of power and authority. In doing so, they demonstrate concretely the theories of balance and imbalance. Their role is to penetrate deception, turn over rocks, and create a deeper awareness.
Develop Your Mind, Not Sacred Sites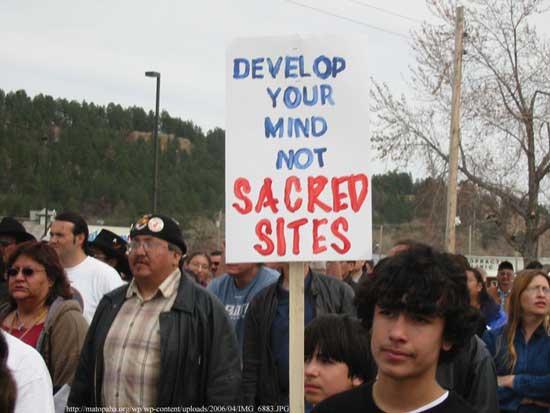 Cree Prophecy
Only after the last tree has been cut down,
Only after the last river has been poisoned,
Only after the last fish has been caught,
Only then will you find money cannot be eaten.
Nobody for President 2020 ~ NONE of the ABOVE should be a choice on voter ballots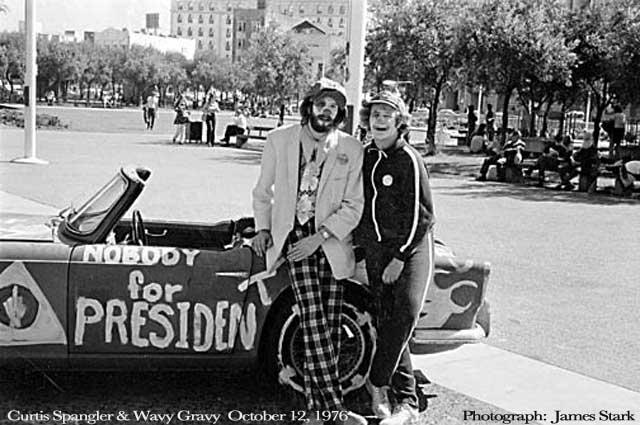 Curtis Spangler & Wavy Gravy, Nobody for President, 197610.12 ~ Photo: James Stark

American Dream, George Carlin via Ishtar [Not Work Safe] Nobody should have that much power
NOBODY should have that much power!
Message
via
Mike Pinder
Oh, I hope that I see you again I never even caught your name As you looked through my window pane ~ So I'm writing this message today I'm thinking that you'll have a way Of hearing the notes in my tune ~ Where are you going? Where have you been? I can imagine other worlds you have seen ~ Beautiful faces and music so serene ~ So I do hope I see you again My universal citizen You went as quickly as you came ~ You know the power Your love is right You have good reason To stay out of sight ~~ But break our illusions and help us Be the light ~ by Mike Pinder

Why I Think This World Should End, Prince EA via Prince EA
Without love in the dream, it will never come true. ~ Jerry Garcia/Robert Hunter
And in the end, the love you take is equal to the love you make. ~ John Lennon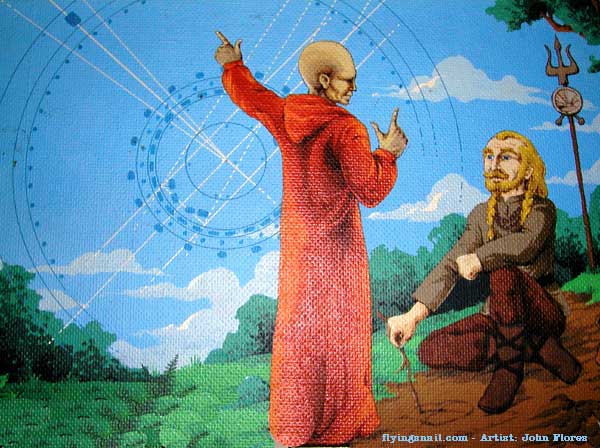 ---
---
{ ͡ʘ ͜ʖ ͡ʘ} Is Daylight Saving Time Dangerous? { ͡ʘ ͜ʖ ͡ʘ}