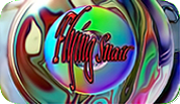 During times of universal deceit, telling the truth becomes a revolutionary act. ~ George Orwell
Narcissists will never accept that they are the problem!
None of the Above should be a Valid Choice on Voter Ballots!
How Politicians feel about The People: Birds of a Feather?

How Friendly Are You? ~ 1952 Coronet Instructional Films via Jeff Quitney
Throughout America's adventure in free government, our basic purposes have been to keep the peace; to foster progress in human achievement, and to enhance liberty, dignity and integrity among people and among nations. To strive for less would be unworthy of a free and religious people. Any failure traceable to arrogance, or our lack of comprehension or readiness to sacrifice would inflict upon us grievous hurt both at home and abroad. ~ Dwight D. Eisenhower

Corruption is Legal in America via Doku Mentor

The Wallflowers ~ Reboot The Mission via Off Camera
Dahbud Mensch ~ Stuck in the middle with Who?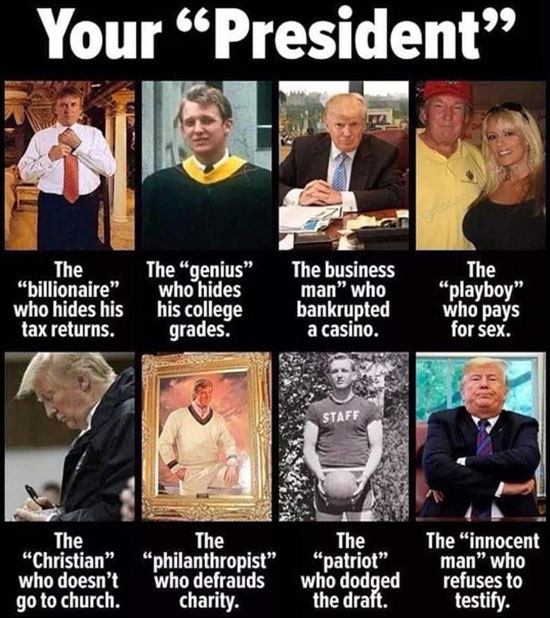 Your President via ausernameitis ~ Reddit Source
Democrats Are Failing the Country
by Letting Trump Off the Hook
Democrats have essentially been shouting, "Do whatever you want, Mr. Trump! We are terrified of our own shadow and will let you get away with anything!"
by Ryan Cooper, Common Dreams Source, Published on Thursday, July 11, 2019 by The Week
The political media has been glued to the Jeffrey Epstein scandal of late. Federal officials arrested him in New Jersey Monday, and raided his New York home where they found a veritable cornucopia of incriminating evidence, allegedly including lots of child porn. Then on Wednesday another accuser came forward, saying that Epstein had raped her when she was 15 years old.
The Trump administration, naturally, is up to its elbows in the Epstein story. Trump himself was friends with the guy for years, but Secretary of Labor Alexander Acosta personally arranged an outrageous sweetheart plea bargain with Epstein in 2008 when Acosta was a U.S. Attorney in Florida.
So what is the opposition party going to do about it? Nothing of substance. Speaker of the House Nancy Pelosi called for Acosta to resign, but also immediately ruled out impeaching him. "It's up to the president, it's his cabinet. We have a great deal of work to do here for the good of the American people and we have to focus on that," she said. (Trump, of course, will do no such thing.) Senate Democrats who voted for Acosta and are still in office didn't even call for him to step down.
This failure to use their power to confront Trump and his administration is making Democrats an accessory to his crimes. [Continue Reading]

Another Brick via Montana Skies
None of the Above should be a Valid Choice on Voter Ballots!
Dahbud Mensch ~ Stuck in the middle with Who?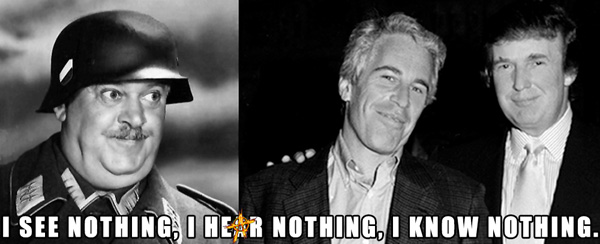 I hope Jeffrey Epstein sings like a bird.
And if some Democrats go down, so be it
Holding people accountable for abusing girls should be nonpartisan. Sadly, in the Trump era of lowered expectations, we can't count on that
by Jill Filipovic/@JillFilipovic, Tue 9 Jul 2019 11.53 EDT, the Guardian Source
I hope Jeffrey Epstein sings like a bird.
The wealthy and well-connected financier and registered sex offender was arrested this week in New York on accusations of child sex trafficking. He just may bring a lot of bad men – and a few bad women – down with him.
Epstein allegedly groomed and recruited dozens of underage girls, many of them vulnerable runaways, for sex with him and his friends. Despite being caught by authorities, Epstein has largely evaded serious punishment. Thanks to heroic reporting by Julie K Brown at the Miami Herald, Americans learned that back in 2008, Epstein was given an exceptionally favorable plea deal by then-prosecutor Alex Acosta – now Trump's secretary of labor. The deal was shamefully hidden from Epstein's victims, and while it forced Epstein to register as a sex offender, it allowed him near-total freedom for the 13 months he was technically in jail – he was allowed to leave the facility to work in his luxurious private office instead of serving life in prison.
It's unclear why Epstein was given such favorable treatment. But given who his friends are, speculation has run rampant that his powerful connections (and the potential wrongdoings of other powerful men) may have had a hand in keeping him in relative freedom.
Epstein's friends and contacts include President Donald Trump, President Bill Clinton, Prince Andrew, and high-powered attorney Alan Dershowitz, among many others. In 2002, Trump characterized Epstein as a "terrific guy" who enjoyed the company of girls "on the younger side."
In the immediate aftermath of Epstein's arrest, Twitter exploded with political gotchas. On the right, it's near-gospel that President Bill Clinton and Epstein are jet-setting pals, and that Clinton is at best complicit and at worst a participant in Epstein's sex crimes. (We know Clinton used Epstein's private jet for work related to the Clinton Foundation; according to Clinton, they were always accompanied by Secret Service agents or Clinton Foundation staff.)
On the left, Trump opponents wonder if the president was ever a participant in Epstein's sexual crimes. Trump was at one point accused by a young woman of raping her at Epstein's New York home when she was 13; the lawsuit in which those accusations were made was withdrawn by the accuser. We also know that Trump and Epstein socialized, that Trump's various phone numbers were written in Epstein's notorious little black book, and that Epstein was once asked whether he had ever been around Trump and underage girls – and he invoked his Fifth Amendment right against self-incrimination.
This is not a story in which anyone should find satisfaction. Dozens of vulnerable girls were allegedly sexually exploited and abused by Jeffrey Epstein. A great many adults, who should have done the right thing and stood up for these children, chose to look the other way. A few may have even participated in exploitation and rape.
The only way forward is to demand accountability from Epstein, his co-conspirators, and his enablers, without exception and without excuse. Who knew what was going on? Who participated? How, exactly, did Epstein get such a sweet plea deal in Florida?
Wherever these questions lead prosecutors and reporters must follow. And the public must demand real accountability, no matter the answers. [Continue Reading]

The Rolling Stones | Doom and Gloom via Trunk Animation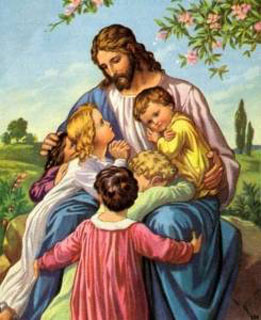 2 Peter 2: 1, 2, 3
None of the Above should be a Valid Choice on Voter Ballots!
Dahbud Mensch ~ Stuck in the middle with Who?

The Staple Singers ~ Respect Yourself (from Soul Train) via Domo
The GOD of Christians, Muslims, and Jews said,
Thou Shalt Not Kill, Steal, Commit Adultery, Covet Thy Neighbors Wife, Bear False Witness Against Thy Neighbor, amongst other things, and...
Jesus extended this concept when he said...
Christians are to no longer execute sinners, so they should not wage carnal war, but spiritual warfare ~ (John 18:36; 2 Corinthians 10:1-6; Ephesians 6:10-18; 1 Timothy 1:18-20; 6:11-14; 2 Timothy 2:3-5; 4:6-8)
Christians must be peacemakers forgiving those who do them harm treating their enemies with love and not seeking revenge ~ (Matthew 5:9, Romans 14:19), (Ephesians 4:29-32; Colossians 3:12-14; Matthew 6:9-15; Mark 11:25-26), (Luke 6:27-36) (Romans 12:17-21; 1 Peter 3:8-12)
Hatred, which is the same as murder, is unforgiving, vengeful and hostile towards one's enemies ~ (1 John 3:15)
but y'all seem hell-bent on creating a עֵגֶּל הַזָהָב,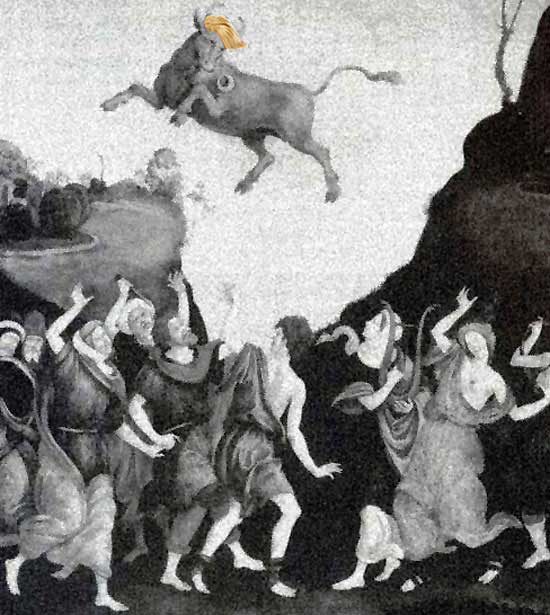 He required everyone to have an ID card. Nobody could buy groceries or anything
without a GOP/DNC Repubcrat ID! ~ Worship of the Golden Calf by Filippino Lippi
...begging the question, "WTF is wrong with you?"
2 PETER 2:1 ~ But there were false prophets also among the people, even as there shall be false teachers among you, who privily shall bring in damnable heresies, even denying the Lord that bought them, and bring upon themselves swift destruction.
2 PETER 2:2 ~ And many shall follow their pernicious ways; by reason of whom the way of truth shall be evil spoken of.
2 PETER 2:3 ~ And through covetousness shall they with feigned words make merchandise of you: whose judgment now of a long time lingereth not, and their damnation slumbereth not.
Satan's demons take on the image of God similar to that done in Eden ~ 2 Corinthians, 11:14 (How else do they take control of earth?)
Antichrist is variously understood as being a consummately evil system of government or leader.
Antichrist will be a leader who deceives many people.
Antichrist will divide the world and create war without end.
Antichrist will declare that things which are evil to be good.
Antichrist will refer to war as peace, death as a solution for justice, & serving the wealthy as a means of helping the poor.
Many nations will recognize that he is evil, but his own people will be inclined to believe his deceptions.

Somebody's Fool, Spo-Dee-O-Dee ~ Rhythm Bomb/ Sleazy Records via Bopflix Films, Vimeo
Don't miss out on a blessing because it isn't packaged the way you expect!
4. Life is like photography. You use the negative to develop.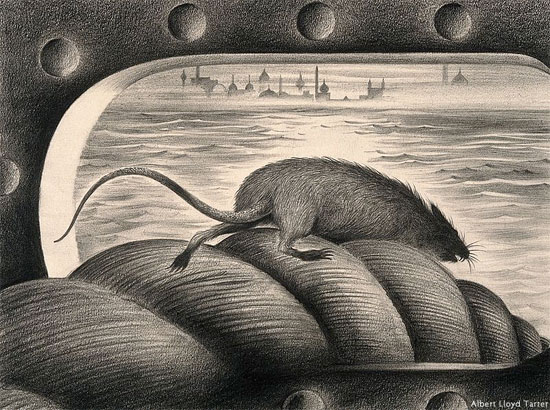 What In Tarnation?

Leningrad Cowboys, Happy Being Miserable via Leningrad Cowboys Official
6. If we want world peace, we must let go of our attachments and truly live like nomads. That's where I no mad at you, you no mad at me. That way, there'll surely be nomadness on the planet. And peace begins with each of us. A little peace here, a little peace there, pretty soon all the peaces will fit together to make one big peace everywhere.

Nothing else matters, Metallica arr. Karianne Brouwer violin, Maaike Schoenmaker cello
Notes from ~@~
Freedom of expression and freedom of speech aren't really important unless they're heard...It's hard for me to stay silent when I keep hearing that peace is only attainable through war. And there's nothing more scary than watching ignorance in action. So I dedicated this Emmy to all the people who feel compelled to speak out and not afraid to speak to power and won't shut up and refuse to be silenced.~ Tom Smothers

Carlin Step, DJ Steve Porter & Eli Wilkie from Roland Kardeby

The Great Bell Chant (The End of Suffering) from R Smittenaar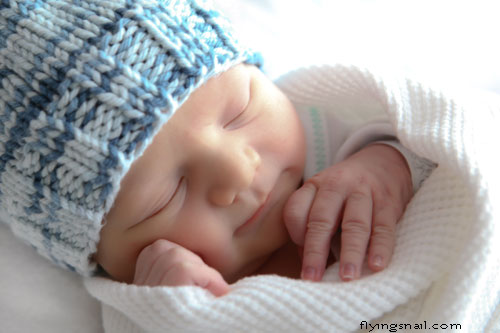 One Day, Matisyahu via ShalomLearning

Unsung Hero from Rattakarn Srithavatchai "Garn"

Bruce Springsteen & Tom Morello ~ The ghost of Tom Joad via Guitar Music
Nobody for President via Tom Morello~ Tom's Home Page ~ Nobody will love you forever!

Burrard Inlet Prayer Ceremony ~ Sundance Chief Rueben George via Zack Embree + Sacred Trust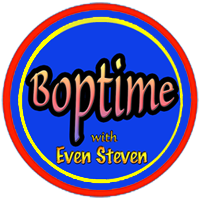 Boptime begins at 6am (EDT) with an hour of oldies back to back to back. At 7am (EDT) Rockabilly Ridge returns with Michael Ace who'll play a slew of rare and vintage R&B from the late 1940s and early 50s. At 8am (EDT) we bop back to this day with music from 1950, when we were sending forces to the Korean peninsula to conduct a "police action" only a month after the beginning of the Korean War while Republican Senator Joe McCarthy was beginning to get noticed. At 9am (EDT) we head back to this day in 1955 when rock n' roll broke on through the mainstream music world in a big way. ~ Steve
BOPTIME: Saturday, 6 AM Eastern time, 3 AM Pacific time
Go To: http://www.wvud.org/?page_id=24
Click on a listening link below the WVUD logo:


Available locally in DE on WVUD-FM 91.3, Shoutcast [Search: WVUD], and TuneIn
Karl Cohen
~ Association International du Film d'Animation SF Newsletter
ASIFA-SF July 2019 Newsletter [PDF Format]
The Sacred Clowns ~ Heyókȟa
The Heyókȟa symbolize and portray many aspects of the sacred, the Wakȟáŋ. Their satire presents important questions by fooling around. They ask difficult questions, and say things others are too afraid to say. By reading between the lines, the audience is able to think about things not usually thought about, or to look at things in a different way.
Principally, the Heyókȟa functions both as a mirror and a teacher, using extreme behaviors to mirror others, thereby forcing them to examine their own doubts, fears, hatreds, and weaknesses. Heyókȟas also have the power to heal emotional pain; such power comes from the experience of shame--they sing of shameful events in their lives, beg for food, and live as clowns. They provoke laughter in distressing situations of despair and provoke fear and chaos when people feel complacent and overly secure, to keep them from taking themselves too seriously or believing they are more powerful than they are.
In addition, sacred clowns serve an important role in shaping tribal codes. Heyókȟa's don't seem to care about taboos, rules, regulations, social norms, or boundaries. Paradoxically, however, it is by violating these norms and taboos that they help to define the accepted boundaries, rules, and societal guidelines for ethical and moral behavior. This is because they are the only ones who can ask "Why?" about sensitive topics and employ satire to question the specialists and carriers of sacred knowledge or those in positions of power and authority. In doing so, they demonstrate concretely the theories of balance and imbalance. Their role is to penetrate deception, turn over rocks, and create a deeper awareness.
Develop Your Mind, Not Sacred Sites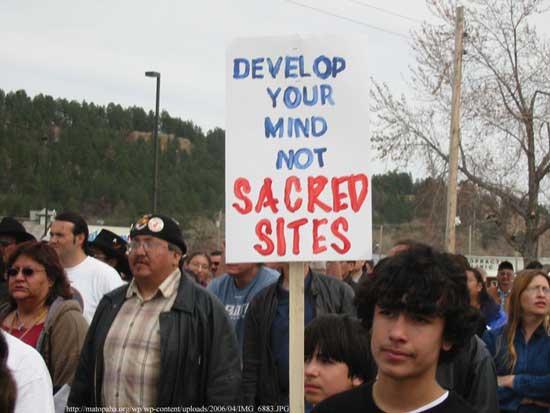 Cree Prophecy
Only after the last tree has been cut down,
Only after the last river has been poisoned,
Only after the last fish has been caught,
Only then will you find money cannot be eaten.
Nobody for President ~ NONE of the ABOVE should be a choice on voter ballots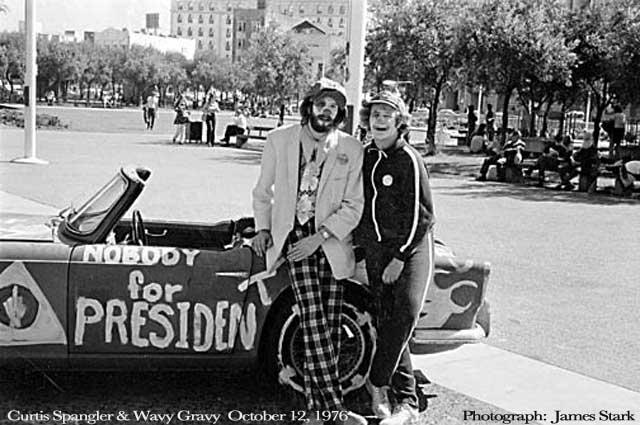 C. Spangler & Wavy Gravy, Nobody for President, 197610.12 ~ Photo: James Stark

American Dream, George Carlin via Ishtar [Not Work Safe] Nobody should have that much power


Message
via
Mike Pinder
Oh, I hope that I see you again I never even caught your name As you looked through my window pane ~ So I'm writing this message today I'm thinking that you'll have a way Of hearing the notes in my tune ~ Where are you going? Where have you been? I can imagine other worlds you have seen ~ Beautiful faces and music so serene ~ So I do hope I see you again My universal citizen You went as quickly as you came ~ You know the power Your love is right You have good reason To stay out of sight ~~ But break our illusions and help us Be the light ~ by Mike Pinder

Why I Think This World Should End, Prince EA via Prince EA
Without love in the dream, it will never come true. ~ Jerry Garcia/Robert Hunter
And in the end, the love you take is equal to the love you make. ~ John Lennon

{ ͡ʘ ͜ʖ ͡ʘ} Is Daylight Saving Time Dangerous? { ͡ʘ ͜ʖ ͡ʘ}