Why Not Try Love Again by Jumpin' Jupiter
BOPTIME ~ Saturdays, 6 AM/EST, Listen
Beautiful & Twisted

UPCOMING AIRDATES

Sat, Jan 31 at 8 PM ~ Sun, Feb 1 at 12 AM
Sun, Feb 1 at 9 PM ~ Mon, Feb 2 at 1 AM

IMDb ~ Director: Christopher Zalla
Writers: Teena Booth, Stephen Kay, Inon Shampanier, Natalie Shampanier
Stars: Rob Lowe, Paz Vega, Candice Bergen ~ Click to: See full cast and crew

Rob Lowe ("Drew Peterson: Untouchable," "Parks and Recreation"), Paz Vega ("Spanglish," "Grace of Monaco") and Emmy® and Golden Globe® Award winner Candice Bergen ("Murphy Brown," "Sex and the City") star in the Lifetime Original Movie "Beautiful & Twisted."

Set against blue-sky Miami in a world of money, privilege and excess, the high-flying millionaire heir to the Fontainebleau Miami Beach hotel fortune, Ben Novack, Jr. (Lowe), marries a stunning stripper, Narcy (Vega). But the couple's intense relationship, sparked by fetish and kink, quickly devolves into a marriage in which both lovers inexplicably coexist on love and distrust. When Ben is found brutally murdered, the city's elite is shaken to the core. As police untangle a web of deviant behavior, Narcy emerges as the prime suspect. Bergen portrays Ben's mother, Bernice Novack, whose suspicions surrounding Narcy lead to her demise at the hands of her ruthless daughter-in-law.
---
---
Karl Cohen ~ Association International du Film d'Animation-SF Newsletter
Will Irate Vampires Hack
Sony's Hotel Transylvania Film?

by Karl Cohen, Jan 17, 2015 - 07:01 PM, CineSource, Article Source


On the poster for 'The Interview', directed by Evan Goldberg and Seth Rogen, the
Korean text reads "The war will begin. Do not trust these ignorant Americans! Awful
work by the pigs that created Neighbors." photo: courtesy of S. Rogen/E. Goldberg

WHILE I CAN'T ANSWER THAT QUESTION, nor who hacked Sony last year (although I will explore some possibilities below), what I can tell you is that North Korea has one of the world's largest animation studios and they pay some of the lowest wages in the industry. The studio does a lot of work for France and several other countries, but US companies are forbidden to do business with them.

I doubt that animation workers in the US would be hurt if and when our relationship with N. Korea thaws. (Remember it took 50 years for the US to stop the Cuba boycott, but it finally happened.) The work that can be done abroad is already being outsourced so I doubt sending work to N. Korea will make much of a difference.

Those jobs were lost years ago, mostly to South East Asia, when past US presidents eased trade restrictions and tariffs. For producers of low budget TV shows improved relations and allowing US firms to do business there would cut production costs. That might result in US networks buying more animation series. That would mean more work for writers, designers, layout artists, and others who do the pre-production work in the US.

The cyber attacks on Sony, by a group calling itself "the guardians of peace", interest me because a few friends have expressed serious doubts that they originated in N. Korea. They also feel that the attacks are being used as anti-North Korea propaganda to further the present administration's desire to get tougher on that country.

While our present government seems to show no interest in being tolerant towards N. Korea, there was a time when President Carter was improving our relationship with them and they had agreed to a halt to their nuclear program. In June 1994 Carter and his wife became the first Americans since the end of the Korea War to go from S. Korea to the North.


Sony's CEO Kazuo Hirai addressed the international imbroglio in Las Vegas
January 5, 2015. photo: courtesy AP Photo/Jae C. Hong

In just two days their good will visit resulted with President Kim freezing his nuclear program in exchange for the resumption of dialog with the US. Subsequently two major agreements were reached. In October 1994 and June 1995 North Korea agreed not to restart their nuclear program and not to reprocess fuel rods into weapons grade material. Also construction was stopped on two additional nuclear power plants.

Our relations with N. Korea remained at that level until 2002 when President George W. Bush called N. Korea a member of the "axis of evil" in his State of the Union address. In October 2002 the administration announced the US was withdrawing from the 1994 and 1995 agreements. That resulted in the North expelling the international inspectors who had been confirming that the North has not restarted their nuclear program. Since Bush screwed thing up our relationship with them has continued to decline.

If Obama really believed in tolerance things might once more improve. Carter took a private humanitarian visit to North Korea in August 2010 to see if he could gain the release of a US citizen who was in jail for entering the country illegally. In just two days Carter's delegation arranged for the release of Aijalon Gomes from jail.

As for the Sony hack, Obama has authorized more sanctions against N. Korea, but apparently the US has already come close to running out of things they can do. They have announced sanctions against ten individuals who work for companies in N. Korea or their government, but apparently the ten people are not in the US.


James Franco and Seth Rogen are shocked—shocked!—in 'The Interview' one of
many works of art to cause international political incidents in the last month.
photo: courtesy S. Rogen/E. Goldberg

While claiming the hack came from N. Korea is good for anti-N. Korea propaganda, the Hollywood Reporter headlined a Dec. 30, 2014 article with, "Sony Hack: New Evidence Points to Inside Job, Security Experts Say" based on information from Norse, a security firm.

Norse claims it has evidence that shows the Sony hack was perpetrated two hackers in the US, one in Canada, another in Singapore and yet another in Thailand. They add that one of the individuals in the US is a former Sony Pictures employee, a 10-year veteran of the company with a very technical background who was laid off in May, 2014 following a corporate restructuring.

There are lots of former employees as Sony laid off over a thousand people in the US last year and large numbers in other parts of the world. Norse and a lot of other people suggest the hack was an inside job.

How realistic is that theory? I contacted a former hacker to get his opinion. He said that he has never believed the N. Koreans did it. While he has no idea who did it, he doubts anyone can figure out who created a hack in a matter of a few weeks.

What information he has seen suggests it was not pulled off by a team of professionals working with priority software (N. Korea claims to have such a team of experts), but by geeks who developed their hacking software using easily available programs.


Former-President Carter and his wife visit N. Korea in 1994 and got N. Korea
President Kim to freeze his nuclear program. photo: courtesy J. Carter

The hackers apparently found their "in" to Sony's network some time ago. It may have begun by hacking e-mail accounts. Their hacks have since expanded their search, "possibly by inserting Trojan worms into their internal network through whatever their 'in' into their network was."

I was told by my hacker informant that, although the creators of Sony's software can fix their security gaps, notably a login directory actually titled password, "ultimately the most fundamental flaws in their network protocols remain. They can't be fixed without breaking compatibility with all previous operating systems' network protocol."

I was also informed that different hackers from around the world use similar methods rather than inventing a new method. That makes tracing how a hack was done and figuring out who did it is an almost impossible task that can take months and that's if the security team is lucky. Apparently many hacks are never solved as hackers are careful not to leave calling cards behind and there is no physical evidence, no fingerprints.

Apparently, the FBI suggesting they have evidence that N. Korea did it is a questionable claim, I was told.


Note to N. Korea: Should we really be taking Seth and James seriously?
photo: courtesy S. Rogen/E. Goldberg

Did the Sony hackers slip up in some way or is the FBI saying that to somehow trick them into exposing themselves? If the government says they have proof, but can't share it for reasons of national security, do they actually have proof or are they playing the old game of "trust us, we're experts." It is easy to fake where a message was sent from, I was also told, and the hackers might use foreign language translation software to disguise where an email has been before it gets to the reader.

Another person with a febrile sense of humor suggested a most unlikely origin for the attacks: Sony created them as a publicity stunt! Why? It was a desperate attempt to draw attention to "The Interview", a film they feared would be a major financial flop, although such a strategy would suggest a level of self-effacement heretofore unheard of in the industry.

Dennis Rodman, 53, a former player for the Detroit Pistons, doesn't believe that the notorious hack of Sony Pictures was caused by N. Korea in response to "The Interview".

"If the North wanted to hack anything in the world, anything in the world, really, they are going to go hack a movie? Really? How many movies have there been attacking North Korea? And they never hacked those. North Korea is going to hack a comedy, a movie that is really nothing? I can''t see that happening," Rodman told the press recently at the Sundance Film Festival near Provo, Utah.

Indeed, Rodman considers himself something of a N. Korea expert. His last visit to N. Korea was documented in the Slamdance documentary "Rodman's Big Bang in Pyongyang", directed by Colin Offland. It chronicles his adventures there, bringing a team and visiting with the country's supreme leader Kim Jong Un. It premiered in the US on Jan 25th.

I don't know how much the film has made from downloads, but at the box office it is a complete dud, generating less than $6 million after being out for 18 days. The National Association of Theater Owners believes that Sony will lose at least $30 million on The Interview. Although the movie was released both in theaters and on video on demand at the same time, it was still a box office disaster.

While the film's budget hasn't been announced, a news story about the hack reported Seth Rogen was making $8.4 million for writing, directing and starring in "The Interview" and James Franco was getting $6.5 million.

I look forward to Sony's "Hotel Transylvania 2", whicht opens Sept. 25th. And I hope the undead don't hack it and it makes enough of a profit that Sony can say 2015 was a great year for them.


Karl Cohen is an animator, educator and director of the local chapter of the International Animation Society.
---
---

The Ghost of Tom Joad ~ Springsteen & Morello ~ http://vimeo.com/53924919
---
---
Mike Wilhelm ~ Charlatans, Flamin' Groovies, Loose Gravel, and more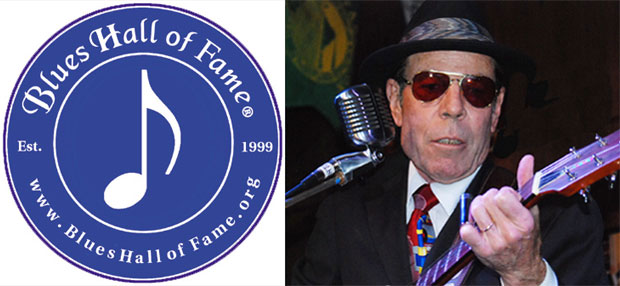 Hear The People
---
---
For Those Who Continue to Use & Support
Google / YouTube / Gmail / Facebook / etc.

GOOGLE and ERIC SCHMIDT Deprive Users Ability to Protect Their Rights to "privacy, association and freedom from illegal searches," says Wikileaks


The Beast File: Google (Hungry Beast) ~ Elmo Keep ~ http://vimeo.com/9897083

WikiLeaks demands answers
after Google hands staff
emails to US government

• Search giant gave FBI emails and digital data belonging to three staffers
• WikiLeaks told last month of warrants which were served in March 2012


Google told WikiLeaks it had been unable to say anything about the Justice Department
warrants as a gag order had been imposed. Photograph: Michael Gottschalk/Getty Images

Google took almost three years to disclose to the open information group WikiLeaks that it had handed over emails and other digital data belonging to three of its staffers to the US government, under a secret search warrant issued by a federal judge.

WikiLeaks has written to Google's executive chairman, Eric Schmidt, to protest that the search giant only revealed the warrants last month, having been served them in March 2012. In the letter, WikiLeaks says it is "astonished and disturbed" that Google waited more than two and a half years to notify its subscribers, potentially depriving them of their ability to protect their rights to "privacy, association and freedom from illegal searches".

The letter, written by WikiLeaks' New York-based lawyer, Michael Ratner of the Center For Constitutional Rights, asks Google to list all the materials it provided to the FBI. Ratner also asks whether the California-based company did anything to challenge the warrants and whether it has received any further data demands it has yet to divulge.

Google revealed to WikiLeaks on Christmas Eve – a traditionally quiet news period – that it had responded to a Justice Department order to hand over a catch-all dragnet of digital data including all emails and IP addresses relating to the three staffers. The subjects of the warrants were the investigations editor of WikiLeaks, the British citizen Sarah Harrison; the spokesperson for the organisation, Kristinn Hrafnsson; and Joseph Farrell, one of its senior editors.

When it notified the WikiLeaks employees last month, Google said it had been unable to say anything about the warrants earlier as a gag order had been imposed. Google said the non-disclosure orders had subsequently been lifted, though it did not specify when.

Harrison, who also heads the Courage Foundation, told the Guardian she was distressed by the thought of government officials gaining access to her private emails. "Knowing that the FBI read the words I wrote to console my mother over a death in the family makes me feel sick," she said.

She accused Google of helping the US government conceal "the invasion of privacy into a British journalist's personal email address. Neither Google nor the US government are living up to their own laws or rhetoric in privacy or press protections".

The court orders cast a data net so wide as to ensnare virtually all digital communications originating from or sent to the three. Google was told to hand over the contents of all their emails, including those sent and received, all draft correspondence and deleted emails. The source and destination addresses of each email, its date and time, and size and length were also included in the dragnet.

The FBI also demanded all records relating to the internet accounts used by the three, including telephone numbers and IP addresses, details of the time and duration of their online activities, and alternative email addresses. Even the credit card or bank account numbers associated with the accounts had to be revealed.

Alexander Abdo, a staff attorney and privacy expert at the American Civil Liberties Union, said the warrants were "shockingly broad" in their catch-all wording.

"This is basically 'Hand over anything you've got on this person'," he said. "That's troubling as it's hard to distinguish what WikiLeaks did in its disclosures from what major newspapers do every single day in speaking to government officials and publishing still-secret information."

Google has not revealed precisely which documents it handed over by the deadline of April 2012. But it has told the three individuals that it provided "responsive documents pursuant to the Electronic Communications Privacy Act".

Google told the Guardian it does not talk about individual cases, to "help protect all our users". A spokesperson for the company said: "We follow the law like any other company.

"When we receive a subpoena or court order, we check to see if it meets both the letter and the spirit of the law before complying. And if it doesn't we can object or ask that the request is narrowed. We have a track record of advocating on behalf of our users."

The data grab is believed to be part of an ongoing criminal investigation into WikiLeaks that was launched in 2010 jointly by the US departments of Justice, Defense and State. The investigation followed WikiLeaks' publication, initially in participation with international news organisations including the Guardian, of hundreds of thousands of US secrets that had been passed to the organisation by the army private Chelsea Manning.

The vast stash of leaked documents including embassy cables, war logs from Afghanistan and Iraq, and a video of an Apache helicopter attack that killed civilians in Baghdad.

The warrants were issued by a federal judge in the eastern district of Virginia – the jurisdiction in which a grand jury was set up under the criminal investigation into WikiLeaks. The investigation was confirmed to be still active and ongoing as recently as May last year.

Testimony given during the prosecution of Manning indicated that at least seven "founders, owners or managers or WikiLeaks" were put under the FBI spotlight in the wake of Manning's disclosures. Manning was sentenced to 35 years in military prison for crimes related to the leaks and is currently being held in Fort Leavenworth, Kansas.

The WikiLeaks warrants cite alleged violations of the 1917 Espionage Act and the Computer Fraud and Abuse Act – the same statutes used to prosecute Manning. The data seizures were approved by a federal magistrate judge, John Anderson, who a year later issued the arrest warrant for the former National Security Agency contractor Edward Snowden.

Julian Assange, WikiLeaks' founder and editor-in-chief, said the search warrants were part of a "serious, and seriously wrong attempt to build an alleged 'conspiracy' case against me and my staff". He said that in his view the real conspiracy was "Google rolling over yet again to help the US government violate the constitution – by taking over journalists' private emails in response to give-us-everything warrants".


Julian Assange sought political asylum in Ecuador's London embassy in
June 2012. Photograph: Peter Macdiarmid/Getty Images

The FBI warrants will be presented to the United Nations human rights council in Geneva on Monday by the Spanish judge Baltasar Garzón, who is director of Assange's defence team. Assange remains in asylum in the Ecuadorian embassy in London, facing extradition to Sweden following sexual assault and rape allegations that he denies and for which he has never been charged.

Google's behaviour stands in stark contrast to Twitter, which has challenged similar US government demands. In its letter to the search giant, WikiLeaks notes that "Twitter challenged the government so it could notify its subscribers of the orders, and prevailed".

In Twitter's case, the Justice Department demanded access to the social-media accounts of Birgitta Jonsdottir, an Icelandic MP and former Wikileaks volunteer who was part of the team that released the secret Apache helicopter footage.

Twitter informed Jonsdottir that the US government had asked for access to her messages, allowing her to mount a legal campaign to stop them. In July 2012 an appeals court ruled against Jonsdottir and two other defendants, allowing the Justice Department to keep secret information about its attempts to obtain their information without a warrant.

All the major tech companies now disclose how many requests they receive from US authorities for users' information but it is extremely rare for them to divulge specific targets of those investigations and in most cases they are limited in what they can disclose.

In the first six months of 2014, Google received close to 32,000 data requests from governments, an increase of 15% compared with the second half of 2013, and two-and-a-half times more than when Google first started publishing it's semi-annual Transparency Report, in 2009.
---
---
Dahbud Mensch ~ is SANITY the PLAYGROUND of the unIMAGINATIVE ?
Grey Wash More Murky
Than A White Wash?

The Iraq war inquiry a.k.a. Chilcot inquiry delay

The Chilcot inquiry into the Iraq war stalled by row over release of 25 notes sent by Tony Blair to George Bush in the runup to the 2003 invasion.

"As the report will not be published until after the [May?] election, the very least that should happen is that these documents should be posted on the website, as was the practice earlier in the process. The point of the inquiry was to bring out the truth. The longer this goes on, the less credibility it will have." ~ Elfyn Llwyd

Leaked memos show
Iraq War conspiracy

Popular resistance wears down 'coalition of willing'

By Leslie Feinberg, Published Jun 22, 2005 10:35 PM, Article Source

The shock-and-awe invasion of Iraq was not a "war of last resort." The "regime change" had nothing to do weapons of mass destruction [WMD] or "terrorism" or defense of neighboring countries or nuclear capability.

The cat's out of the bag now. All that was just a pretext created by U.S. and British imperialism.

Many in the anti-war movement who raised their voices to demand "No blood for oil profits!" said it all along. But this time it's coming from the same people who had claimed the movement was a bunch of conspiracy theorists.

Eight classified memos have now been leaked, mostly to the British media, that show otherwise.

They come at a time when Britain is also mired in the Pentagon's war. The occupation forces can't even keep a six-mile stretch of road open between Baghdad and the airport.

Popular anger in the U.S. is mounting along with the rise in troop casualties. A Gallup poll conducted June 6-8 revealed that 6 out of 10 of those asked wanted a partial or full withdrawal of GIs from Iraq. Only 41 percent approved of the Bush administration's handling of the Iraq War. A majority said they'd be upset if the president tried to send more troops.

Eight smoking guns

The eight memos released in recent weeks, stamped "secret" or "confidential," reveal the following:

* Six months after the 9/11 attacks, then-U.S. National Security Adviser Condoleezza Rice met with British Prime Minister Tony Blair's chief foreign policy adviser, David Manning. According to Manning, Rice didn't want to talk about Osama bin Laden or Al-Qaeda, she wanted to press "regime change" in Iraq.

* Attorneys warned the Blair government that U.S.-British bombing of Iraq almost a year before the imperialist invasion—designed to provoke the Iraqi government into an action that would justify the invasion—was illegal, a violation of international law.

* The "Downing Street memo," perhaps the most damning of all, contains the transcript of official minutes of a July 23, 2002, meeting between Blair, his top advisers and Richard Dearlove—head of the British spy agency MI6. At that sit-down—eight months prior to the invasion of Iraq—Dearlove explained that Washington officials had made clear at a recent meeting that "Bush wanted to remove Saddam, through military action, justified by the conjunction of terrorism and WMD. But the intelligence and facts were being fixed around the policy."

* British Foreign Office Political Director Peter Ricketts wrote to Foreign Secretary Jack Straw in a March 22 memo of the importance of winning popular and parliamentary support for a war against Iraq. "We have to be convincing that: the threat is so serious/imminent that it is worth sending our troops to die for ... ." The Blair government then released a pre-war intelligence report claiming that the Iraqi government could launch a chemical or biological weapons attack on 45 minutes' notice.

These secret papers found their way to British journalist Michael Smith and have been circulated on the Internet. Although U.S. and British officials have nit-picked some details, they have not challenged their authenticity.

The documents confirm what Marx explained so clearly and distinctly about capitalist bosses: If the rate of profit is great enough, there is no crime they will not stoop to commit or pay to have someone commit for them. The drive for imperialist super-profits makes finance capital even more ruthless and adventurist.

Revelations of despair

It wasn't revolutionaries who leaked these documents—as happened with the 1916 Sykes-Picot treaty. That secret agreement made during World War I carved up the Arabian peninsula between England, France and Czarist Russia. A year later the U.S. intervened and demanded its share.

But after the Bolsheviks seized state power in Russia and established a workers' state in 1917, they exposed this colonial backroom deal.

The eight secret memos released in recent weeks also document imperialist wheeling and dealing to divvy up the spoils of occupation. But they would never have seen the light of day if U.S. and British imperialism had hit pay dirt in Iraq. These revelations reflect defeat and despair.

The memo dated July 21, 2002—which briefed officials for a meeting with Blair—stressed, "In particular we need to be sure that the outcome of the military action would match our objective ... . A postwar occupation of Iraq could lead to a protracted and costly nation-building exercise. As already made clear, the U.S. military plans are virtually silent on this point."

Following the recent exposure of the documents, journalists John Barry and Mark Hosenball wrote: "The Brits held out hope that they would play a larger role in rebuilding Iraq. Instead, they found themselves marginalized, with top posts in Baghdad going to Bush loyalists instead of British hands with years of field experience." (Newsweek, June 27)

The British imperialists, who once boasted that "the sun never set" on their empire, find themselves in their twilight years, eclipsed by U.S. imperialists who treat them like a junior partner. "Blair and his team have largely hidden any discontent they may feel," the two concluded. "Yet, as the Iraqi insurgency intensifies, small cracks are beginning to appear."

Costs of war, occupation

The massive financial investment in the military invasion and occupation of Iraq is not paying off for Wall Street or the Lon don Stock Exchange.

After priming the pump with at least $7 billion in "reconstruction projects," the oil and the profits that come with it are still not flowing out of Iraq. "Most of the cash goes to U.S. contractors who spend much of it on personal security," noted Rod Nordland. (Newsweek, June 13)

Widespread popular anger is fueling the Iraqi resistance.

"Rage is rising among Iraqis facing an official employment rate of 18 percent and infrastructure is destroyed," Nordland continued. "Basic services like electricity, water and sewers still aren't up to prewar levels. Electricity is especially vital in a country where summer temperatures commonly reach 125 degrees Fahrenheit. Yet only 15 percent of Iraqis have reliable electrical services. In the capital, where it counts most, it's only 4 percent."

The revelations expose a falling out among thieves. Their political costs are mounting, too.

Anti-war anger in Britain cost Blair's Labor Party 95 Parliament seats in the recent election.

President George W. Bush told two leaders of the European Union on June 20 that his strategy of crushing the Iraqi opposition "is going to work."

Bush maintained his "stay the course" position during an East Room media conference with Jean-Claude Juncker, the prime minister of Luxembourg and Euro pean Union president, and José Manuel Bar roso, the European Com mission president.

Two years ago, the European imperialists were deeply divided over Iraq and aired those differences. But now the problems in the European Union have driven them to Washington on questions of trade.

Trouble on the home front

Bush and the neo-cons are hunkered down in the White House, trying to defend their empire-building strategies to broad groupings in the U.S. ruling class that are no longer so confident that these are the right "guys" to get the job done.

The June 20 New York Times assessed, "Mr. Bush and his administration now find themselves with little or no support from Democrats and with a Republican Party that has proven reluctant to support him on a number of fronts."

Calls for Bush's impeachment, muttered warnings of war crimes trials, denounce ment of torture at Abu Ghraib and Guantanamo, demands to set a deadline to pull troops out of Iraq—these domestic "leaks" are hissing like steam from political fissures in both parties of big business.

"Congress is like Wall Street—it operates on fear and greed," explained Allan J. Lichtman, a presidential historian at American University in Washington. "The Democrats don't fear him anymore, and they're getting greedy because they think they can beat him. The attitude you see among Republicans in Congress is, my lifeboat first." (New York Times, June 20)

Congressional Black Caucus members John Conyers and Maxine Waters, more in tune with mass sentiments, had spoken out against the Iraq War earlier. They are suddenly finding wider support from the Democratic and Republican elite. On June 16 Rep. Waters announced formation of the "U.S. Out of Iraq Congressional Caucus," with 41 members.

Conyers, the ranking Democrat on the House Judiciary Committee, wrote a letter to the White House on May 5 demanding an explanation about the revelations that the Bush administration manufactured the pretext for invasion of Iraq. More than 100 other members of Con gress signed on. John Kerry and Edward Kennedy have also "taken up the issue."

Conyers widely circulated petitions demanding answers from the White House and got more than 560,000 signatures.

The refusal of the Iraqi people to knuckle under to Pentagon domination, and the building anger in the U.S. population against the war for empire, have at last created cracks in the political establishment here.

These disclosures about the ruses for the U.S.-led invasion of Iraq, however, will go nowhere unless they are used to help build a broad and powerful anti-war struggle based in the workers and oppressed who always suffer the most in a war.

They also demonstrate that as U.S. finance capital finds it harder to assert its economic will globally, the danger of its military adventurism grows. What schemes are in the works now against Iran, Korea, Venezuela and Cuba?

Articles copyright 1995-2012 Workers World. Verbatim copying and distribution of this entire article is permitted in any medium without royalty provided this notice is preserved.

Republicon

(sic)

George Bush
Lied About Finding Osama

How many Military, Children, Women, & Civilians were Maimed & Murdered over this outright, blatant, Neocon LIE ???

September 13, 2001

The most important thing is for us to find Osama bin Laden. It is our number one priority and we will not rest until we find him.

September 17, 2001

I want justice. There's an old poster out West, as I recall, that said, Wanted: Dead or Alive!

December 28, 2001

Secondly, he is not escaping us. This is a guy, who, three months ago, was in control of a [sic] county. Now, he's maybe in control of a cave. He's on the run. Listen, a while ago I said to the American people our objective is more than bin Laden, but one of the things for certain is we're going to get him running and keep him running, and bring him to justice.

December 28, 2001

And that's what's happening. He's on the run, if he's running at all. So we don't know whether he's in a cave with the door shut, or a cave with the door open -- we just don't know ...

March 13, 2002

I don't know where bin Laden is. I have no idea and really don't care. It's not that important. It's not our priority.

April 8, 2002

I am truly not that
concerned about him.

The Above Is In Flash Video Format:
http://www.flyingsnail.com/Dahbud/BOQ.html

---


I should buy a boat.
---
---
Dahbud Mensch ~ is SANITY the PLAYGROUND of the unIMAGINATIVE ?
Boner Supports Murder &
Maiming of U.S. Military?


We Did Stop (Government) ~ SNL/Miley Cyrus ~ http://vimeo.com/76314511

If it wasn't bad enough that a U.S. politician hangs out with ISIS:

ISIS Photo of Their Members Chilling With Sen. John McCain


Senator McCain "chillin'" with ISIS Leaders in Syria

It now appears John Boehner, along with a Republicon Congress / Senate, and Politicians like John "Hot-dog" McCain, Support Israel's Murder and Maiming of United States Naval Personnel?


Obama and Netanyahu: up close and personal - Steve Bell

Barack Obama branded 'disaster for Israel'

Both sides deny snubbing the other in settlement row as insiders launch outspoken press attack on US leader [Click to Continue]

by Rory McCarthy in Jerusalem, guardian.co.uk, Sunday 28 March 2010 19.27 BST

Israeli Prime Minister
Netanyahu Smears Nobody

by Dahbud Mensch, "J Street" Advocate

J Street is the political voice of the pro-Israel, pro-peace movement, and the Jewish Alliance for Change.

Why, because Nobody Brought Peace to Our Times ???

Recently Israel; a country where BILLIONS of U.S. TAX dollars go, has been smearing the United States. In fact it got so bad, Prime Minister Benjamin Netanyahu was forced to make public statements to tone down 'damaging rhetoric against the United States' and mistakenly attacked our leader: Nobody, who is absolutely perfect, all the time:

"I would like to make it clear: I find these remarks to be unacceptable. They are from Nobody acting on my behalf."

Above quote by Benjamin Netanyahu and From Wikipedia, the free encyclopedia :

Nathan Mileikowsky (Writer and Zionist activist) -> Benzion Netanyahu (Professor of History and Zionist activist) -> Benjamin Netanyahu (Prime Minister of Israel)

---

---

Binyamin Netanyahu 'chickenshit',
say US officials in explosive interview

Quotes from senior Obama administration figures damn Israeli prime minister over stance on settlements and Palestinian peace


Binyamin Netanyahu is condemned by Obama administration officials
in an interview for the Atlantic. Photograph: Amir Cohen/Reuters

Peter Beaumont in Jerusalem, theguardian, Wednesday 29 October 2014 02.50 EDT, Aricle Source

US relations with Israel have plunged to new depths of bitterness and hostility as senior officials in the Obama administration decried Binyamin Netanyahu as a "chickenshit prime minister", "coward" and a man more interested in his own political survival than peace.

The furious assessment delivered in anonymous but no-holds barred comments in an interview with the American journalist Jeffrey Goldberg in the Atlantic underline a state of anger with Netanyahu that is characterised as "red hot".

The remarks are particularly telling in having been made to Goldberg, a Washington insider who has interviewed both Obama and Netanyahu, and who warned US-Israeli relations were in a "full-blown crisis" that could only get worse after the midterm elections.

Speaking to the Israeli parliament – the Knesset – a few hours after the comments were revealed, Netanyahu angrily insisted he was "under attack simply for defending Israel", adding that he "cherished" Israel's relationship with the US.

"When there are pressures on Israel to concede its security, the easiest thing to do is to concede," he said. "You get a round of applause, ceremonies on grassy knolls, and then come the missiles and the tunnels."

The Obama officials' comments underline the dismal state of relations between the Obama administration and the Netanyahu after a series of damaging announcements by Israel – including again this week – regarding its determination to push ahead with settlement building in occupied East Jerusalem and the West Bank.

The temperature of relations plunged again last week when Israel's defence minister, Moshe Yaalon, was pointedly snubbed by senior administration officials during a visit last week to Washington, which itself followed a public warning from the White House that Israel risked alienating its "closest allies".

Despite the deepening frustration in Washington, Netanyahu continued to hit back over the latest settlement announcement, saying US criticism was "detached from reality", even on the eve of the publication of the latest remarks.

"The thing about Bibi is, he's a chickenshit," said one official quoted in the Atlantic. "The good thing about Netanyahu is that he's scared to launch wars. The bad thing about him is that he won't do anything to reach an accommodation with the Palestinians or with the Sunni Arab states.

"The only thing he's interested in is protecting himself from political defeat. He's not [Yitzhak] Rabin, he's not [Ariel] Sharon, he's certainly no [Menachem] Begin. He's got no guts."

In a more diplomatic and public statement on the recent settlement announcements, the US National Security Council spokesman Alistair Baskey insisted the US would continue to criticise Israel.

"There are times when we disagree with actions of the Israeli government and we must raise our concerns, such as our concerns about Israel's settlement policy," he said. "We raise these concerns as a partner who is deeply concerned about Israel's future and wants to see Israel living side by side in peace and security with its neighbours."

In comments designed to further sting Netanyahu, who has expended huge diplomatic effort on attempting to derail any deal with Iran over its nuclear programme, another official suggested the White House no longer believed Netanyahu would launch a pre-emptive strike on Iran to prevent it obtaining nuclear weapons.

"It's too late for him to do anything," the official said. "Two, three years ago, this was a possibility. But ultimately he couldn't bring himself to pull the trigger. It was a combination of our pressure and his own unwillingness to do anything dramatic. Now it's too late."

The comments are the latest in a series of high-profile spats between Washington and Netanyahu's government. Relations began their sharp decline when defence minister Yaalon accused the US secretary of state, John Kerry, of being "obsessive and messianic" in his pursuit of a peace deal between Israelis and Palestinians. Later, in off-the-record remarks, Kerry warned that Israeli risked becoming "an apartheid state".

On Friday Netanyahu told the Knesset: "I am not prepared to make concessions that will endanger our state. Understand, our national interests, topped by security and the unity of Jerusalem, are not what top the interests of those anonymous forces attacking us, and me personally. I am under attack simply because I am defending the State of Israel. If I didn't stand firm on our national interests, I would not be under attack.

"I respect and cherish the deep connection with the United States. Since the establishment of the state, we've had our arguments and then some. We have seen time after time, year and year, support rising among the American public. The strategic alliance between the stances is continuing and will continue."

Responding to the remarks in the Atlantic late on Tuesday night, Israel's far-right economics minister, Naftali Bennett, used his Facebook page to call for Washington to renounce the comments: "If what was written [in The Atlantic] is true, then it appears the current administration plans to throw Israel under the bus.

"The prime minister is not a private person but the leader of the Jewish state and the whole Jewish world. Such severe insults towards the prime minister of Israel are hurtful to millions of Israeli citizens and Jews all over the world.

"Instead of attacking Israel and forcing it to accept suicidal terms, it should be strengthened. I call on the US administration to renounce these coarse comments and to reject them outright."

---

---


Martin Rowson - The Glory that was Rome

Nobody Remembers Who Murdered and Maimed U.S. Military and Got Away With It ...and Nobody knows U.S. Navy Veterans have been forced to sit in silence for over forty years, under the threat of imprisonment at Leavenworth, while having to watch a limp Congress continue to fund Zionists.

Zionists will 'employ/apply' the term: anti-semitic on anybody; including PEACE loving Israelis, who comment on continuing Zionist ATROCITIES against Humanity.

Examples of a Racist, Zionist mind-set:

Abort Every Black Baby to Stop Crime

Neocon, Congressional, Racist, Zionist, Bill Bennett Tells 1.25 Million Listeners! - 109TH CONGRESS - H. RES. 473 - 1ST SESSION Condemning the racist remarks of William Bennett. IN THE HOUSE OF REPRESENTATIVES - SEPTEMBER 29, 2005 - Source

The Dirty Work of Zionism Is Not Finished Yet

Even today I am willing to volunteer to do the dirty work for Israel, to kill as many Arabs as necessary, to deport them, to expel and burn them, to have everyone hate us, to pull the rug from underneath the feet of the Diaspora Jews, so that they will be forced to run to us crying. Even if it means blowing up one or two synagogues here and there [?9/11?], I don't care. And I don't mind if after the job is done you put me in front of a Nuremberg Trial and then jail me for life. Hang me if you want, as a war criminal… What you lot don't understand is that the dirty work of Zionism is not finished yet, far from it. - Ariel Sharon, Ex Israel Prime Minister, Zionist, 1982

A Few Weeks After 9/11:

Every time we do something you tell me America will do this and will do that . . . I want to tell you something very clear: Don't worry about American pressure on Israel. We, the Jewish people, control America, and the Americans know it. - 3 October 2001 - Israel Prime Minister, Ariel Sharon, Zionist

The Real Cost Of US Taxpayer
Support For Israel - $3 Trillion

By Christopher Bollyn, 9-19-3, Rense.com

While it is commonly reported that Israel officially receives some $3 billion every year in the form of economic aid from the U.S. government, this figure is just the tip of the iceberg. There are many billions of dollars more in hidden costs and economic losses lurking beneath the surface. A recently published economic analysis has concluded that U.S. support for the state of Israel has cost American taxpayers nearly $3 trillion ($3 million millions) in 2002 dollars.

"The Costs to American Taxpayers of the Israeli-Palestinian Conflict: $3 Trillion" is a summary of economic research done by Thomas R. Stauffer. Stauffer's summary of the research was published in the June 2003 issue of The Washington Report on Middle East Affairs.

Stauffer is a Washington, D.C.-based engineer and economist who writes and teaches about the economics of energy and the Middle East. Stauffer has taught at Harvard University and Georgetown University's School of Foreign Service. Stauffer's findings were first presented at an October 2002 conference sponsored by the U.S. Army College and the University of Maine.

Stauffer's analysis is "an estimate of the total cost to the U.S. alone of instability and conflict in the region - which emanates from the core Israeli-Palestinian conflict."

"Total identifiable costs come to almost $3 trillion," Stauffer says. "About 60 percent, well over half, of those costs - about $1.7 trillion - arose from the U.S. defense of Israel, where most of that amount has been incurred since 1973."

"Support for Israel comes to $1.8 trillion, including special trade advantages, preferential contracts, or aid buried in other accounts. In addition to the financial outlay, U.S. aid to Israel costs some 275,000 American jobs each year." The trade-aid imbalance alone with Israel of between $6-10 billion costs about 125,000 American jobs every year, Stauffer says.

The largest single element in the costs has been the series of oil-supply crises that have accompanied the Israeli-Arab wars and the construction of the Strategic Petroleum Reserve. â?To date these have cost the U.S. $1.5 trillion (2002 dollars), excluding the additional costs incurred since 2001,â? Stauffer wrote.

The cost of supporting Israel increased drastically after the 1973 Israeli-Arab war. U.S. support for Israel during that war resulted in additional costs for the American taxpayer of between $750 billion and $1 trillion, Stauffer says.

When Israel was losing the war, President Richard Nixon stepped in to supply the Jewish state with U.S. weapons. Nixon's intervention triggered the Arab oil embargo which Stauffer estimates cost the U.S. as much as $600 billion in lost GDP and another $450 in higher oil import costs.

"The 1973 oil crisis, all in all, cost the U.S. economy no less than $900 billion, and probably as much as $1,200 billion," he says.

As a result of the oil embargo the United States created the Strategic Petroleum Reserve (SPR) to "insulate Israel and the U.S. against the wielding of a future Arab 'oil weapon'." The billion-barrel SPR has cost U.S. taxpayers $134 billion to date. According to an Oil Supply Guarantee, which former Secretary of State Henry Kissinger provided Israel in 1975, Israel gets 'first call' on any oil available to the U.S. if Israel's oil supply is stopped.

Stauffer's $3 trillion figure is conservative as it does not include the increased costs incurred during the year-long buildup to the recent war against Iraq in which Israel played a significant, albeit covert, role. The higher oil prices that occurred as a result of the Anglo-American campaign against Iraq were absorbed by the consumers. The increase in oil prices provided a huge bonus for the leading oil companies such as British Petroleum and Shell, who are major oil producers as well as retailers. The major international oil companies recorded record profits for the first quarter of 2003.

The Washington Report seeks to "provide the American public with balanced and accurate information concerning U.S. relations with Middle Eastern states." The monthly journal is known for keeping close tabs on the amount of U.S. taxpayer money that goes to Israel and how much pro-Israel money flows back to Members of Congress in the form of campaign aid.

The journal's website, www.wrmea.com, has an up-to-date counter at the top that indicates how much official aid flows to Israel. While the counter currently stands at $88.2 billion, it only reflects the minimum, as it does not include the many hidden costs.

"The distinction is important, because the indirect or consequential losses suffered by the U.S. as a result of its blind support for Israel exceed by many times the substantial amount of direct aid to Israel," Shirl McArthur wrote in the May 2003 issue of Washington Report.

McArthur's article, "A Conservative Tally of Total Direct U.S. Aid to Israel: $97.5 Billion - and Counting" tallies the hidden costs, such as interest lost due to the early disbursement of aid to Israel and funds hidden in other accounts. For example, Israel received $5.45 billion in Defense Department funding of Israeli weapons projects through 2002, McArthur says.

Loans made to Israel by the U.S. government, like the recently awarded $9 billion, invariably wind up being paid by the American taxpayer. A recent Congressional Research Service report indicates that Israel has received $42 billion in waived loans. "Therefore, it is reasonable to consider all government loans to Israel the same as grants," McArthur says.

Support for Israel has cost America dearly - well over than $10,000 per American - however the Israeli-Palestinian conflict has been extremely costly for the entire world. According to Stauffer, the total bill for supporting Israel is two to four times higher than that for the U.S. alone - costing the global community an estimated $6 to $12 trillion.


Photograph: Bill Perry, VVAW/VFP/IVAW location: Baltimore MD, 1.10.09

The Above Photograph Shows Peace Can Be Universal!
---
---
Dahbud Mensch ~ is SANITY the PLAYGROUND of the unIMAGINATIVE ?
The Cost of Oil


George Bush and Saudi King Abdullah Kissing and Holding Hands ~ Source

"There's no denying that this is an oil administration, you can't talk about the career of any George Bush -- father or son -- without talking about oil." - Peter Eisner

The Department of Interior
Oil & Gas Royalty Scandal
and Its Wyoming Roots

Posted by: Guest Writer August 18, 2009, Article Source

Part One: The Wyoming Stage

On a cold, blustery January 28, 2009, the newly appointed Secretary of the Interior of the United States, Ken Salazar, arrived at the headquarters of Minerals Management Service at the Federal Center in the Denver suburb of Lakewood, Colorado.

With him were two men: Interior's Inspector General Earl Devaney, a former Secret Service agent and police officer, and Salazar's chief of staff Tom Strickland, the former U.S. attorney for Colorado.

Minerals Management Service is, to the few people outside the energy industry who've ever heard of it, an obscure Interior Department agency. Yet it has an enormously important mission: leasing out onshore and offshore sites for exploitation by oil and gas companies, and collecting tens of billions of dollars in royalties from those companies. In fiscal 2008, those revenues came to a whopping $23.4 billion. Royalty payments are this country's second largest source of income (the largest, of course, being taxes). And not incidentally, Wyoming, which gets 49 percent of the federal royalties collected in the state, is the largest recipient of these revenues. In fiscal 2008, the Cowboy State received $1.27 billion dollars in federal oil, gas and coal royalties, almost twice as much as any other state.

The Lakewood branch of Minerals Management operated differently from its parent in Washington, D.C. Following the Bush administration's oft-expressed desire to run government like a business, the Lakewood office functioned like a quasi-business, collecting royalty payments not in cash, but in "kind," that is, in actual oil and gas. The Lakewood office then sold this oil or gas on the open market, competing with private sector traders.

Lakewood's operations were unique in another way. The office had become a rogue enterprise, a feds-gone-wild hotbed of sex, payola, cocaine and corruption. Which was why Salazar's visit was no ordinary meet-and-greet. Eight days after taking office, Salazar and his colleagues had come to Colorado to lay down the law.

"We are no longer doing business as usual," the Stetson-wearing secretary told reporters. "There's a new sheriff in town."

"The President has made it clear that the type of ethical transgressions, blatant conflicts of interest, wastes and abuses that we have seen over the past eight years will no longer be tolerated," Salazar warned Lakewood employees. He vowed to re-open a two-year-old investigation into alleged corruption and mismanagement that critics—and former Interior Department employees—claim had cost Americans billions of dollars in lost revenue.

When you read Inspector General Devaney's 2008 report on the office, the word "tawdry" leaps to mind, astonishment not so much that Minerals Management personnel were corrupt, but how cheap they were. Devaney's report doggedly details hundreds of industry gifts to federal Royalty-in-Kind employees: golf games, tacky little sight-seeing tours, luggage, golf bags, silver-plated trays, dip bowls, boozy Christmas parties, visits to bars, ski lift tickets, snowboarding lessons, hotel rooms, country music concerts, tailgating parties, paintball outings, drunken dinners etc., etc. Sure, it all adds up to tens of thousands of dollars, but come on!

The contempt in which the oilmen held the government officials shines up off the pages: references to Minerals Management marketers as the "MMS chicks;" e-mails damp with sexual innuendo, such as the Shell Pipeline Company official inviting the marketing specialist "girls" to "meet at my place at 6 a.m. for bubble baths and final prep. Just kidding…"

Yet the report also has its moments of pathos, as when Minerals Management marketing specialist Stacy Leyshon tells Devaney that, yes, she did sleep with a Shell Oil guy, but she didn't have an improper "personal relationship" with him because a "one-night stand" isn't personal. And what about the hurtful revelation to Minerals Management marketing specialist Crystal Edler? She thought she was dating a man from Hess Corporation, but Devaney found that the guy was putting her down on his expense account when they went out—he was working.

And then there was Greg Smith, the Lakewood office boss of the Royalty-in-Kind program. Devaney's report observes, almost as an aside, that Smith used illegal drugs and had sex with his subordinates "in consort with industry," which brings to mind a fairly unlovely picture. The statement that government was in bed with the oil and gas industry was not, in this case, metaphorical.

The September release of Devaney's report brought a quick response from Wyoming Republican Senator John Barrasso, who with Ron Wyden (D-Oregon) co-sponsored a bill (S.3556) to rein in the agency.

Minerals Management Service "cannot be allowed to carry on like some corrupt Third World bureaucracy from a bad Hollywood movie," Wyden explained in a press release announcing the bill, which would have suspended the royalty-in-kind program unless the Secretary of the Interior implemented all of Inspector Devaney's recommendations within 60 days.

"The recent investigation raises serious questions of public trust and illustrates a total disregard for personal, professional, and programmatic ethics," Barrasso added, accurately if somewhat colorlessly.

"The Department of the Interior will raise the bar for ethics, and we will set the standard for reform," Salazar promised last January. But he also said the scandal at the Minerals Management Service royalty-in-kind office in Lakewood was the fault of a "few individuals"—nearly a third of the royalty-in-kind office was involved—and "special interests" who exploited an "outdated and flawed royalty collection system."

Exactly what was this "outdated" and "flawed" royalty collection system? Will it be changed now that the new sheriff is, so to speak, sitting tall in the saddle? Is the problem really just a "few individuals" in Lakewood, or is it a bigger mess? Since its inception in 1982 under the Reagan administration's Interior Department, Minerals Management Service has not been an especially strict guardian of the people's purse—quite the contrary. So what's up with the billions the nation—and Wyoming—are owed for their precious, rapidly vanishing minerals?

Royalties: In Kind or in Value?

The royalty-in-kind program that Minerals Management Service administers in Lakewood is fairly new on the national scene, although Wyoming saw this arrangement in its trial stages in the mid-1990s and other places—Texas, Canada—have had their own versions for more than 20 years. Still, "royalty in kind" has an economically primitive, barter-ish air about it; writing in the April 2009 Harper's magazine, David Bryant likened the practice to a landlord's leasing a building to a grocer and letting him pay the rent in "fruit and steaks." In this instance, the "landlord" is the citizenry, who have no way of knowing if the "grocer" is paying what's due because he largely determines the quality and quantity of the fruit and beef he hands over.

It's a mechanism designed and promoted by the energy companies to satisfy their obligations to the American people, and to the states where they do their inevitably destructive work of mining, drilling, pumping, and transporting the non-renewable resources that they sell back to us so we can live our lives and run our country. The alternative to royalty-in-kind payment is paying royalty "in value," i.e. money, an old-fashioned method the federal government has been trying—and failing—to handle competently since the passage of the Mineral Lands Leasing Act of 1920.

The scandal at the royalty-in-kind program at Minerals Management Service is certainly not the only ethical problem the agency has encountered. There have been many, so many that one could be forgiven for laughing at the public-relations blurb that today opens the Ethics Office page of the Minerals Management website: "Welcome to the Home Page of the MMS Ethics Office! MMS Employees are Dedicated Stewards for America; demonstrating Integrity and Excellence."

James Watt's Legacy

Minerals Management Service is a creature of James G. Watt, President Ronald Reagan's first Secretary of the Interior. Watt, born in Lusk, educated in Wheatland and at the University of Wyoming, was secretary only two years, but he was a busy fellow during that time, zealously pursuing the anti-conservation, pro-exploitation agenda he pioneered as founding president of the Colorado-based non-profit Mountain States Legal Foundation, a conservative legal group prominent in the anti-environmental protection movement. Until the 2006 appointment of Dirk Kempthorne as the Bush administration's second Interior Secretary, Watt held the 20-year record for the fewest number of plants or animals placed on the Endangered Species list.

James Watt created Minerals Management Service by secretarial order in January 1982 out of the old Conservation Division of the U.S. Geological Survey, which previously had been responsible for collecting and managing royalties.

The Conservation Division had not done well. There had been scandal, theft, massive fraud, waste, and astronomical losses of revenues, particularly for Wyoming Indian tribes. There had been appointment of a special commission, and six months of investigation. There had been the conclusion, as the commission chairman David Linowes reported to President Reagan at a press conference, that "the financial management of the Nation's energy resources had failed to do its job" for more than 20 years.

"As a result," Linowes went on, "hundreds of millions of dollars"—no one knew the exact amount— in federal revenues were lost each year because royalty collections were conducted on an "honor system" that let oil companies decided for themselves what royalties they would pay, without any government verification— only a handful of audits had ever been conducted. In addition, oilfield security was lax and theft of oil was "quite common" throughout the country. All this had been going on for more than 20 years; nothing had been done about it.

"Mr. President, this is the kind of fraud and waste that we can stop by investigating problems that now exist and installing improved management systems that will prevent fraud and waste in the future," opined the press conference chairman Edwin L. Harper, who headed the President's Council on Integrity and Efficiency.

Secretary Watt also attended this press conference and he spoke up, announcing that his department had adopted all 60 of the commission's recommendations before they were made, and that he had two days previously created the Minerals Management Service agency to take care of the royalty problems.

"And we think that we have already started stemming the loss of funds—the unbelievable loss of funds to the taxpayers —that has been going on for these many years," Watt bragged. "And within the next weeks, we will have really cut that flow off and saved the taxpayers these monies."

He added that the royalties problem was a "tremendous example, unfortunately, of how the Department of the Interior has mismanaged a multi-million dollar problem for 20-plus years," adding that the private citizens of the Linowes Commission had helped save the day, thanks also to his own almost incredible efficiency.

"Not many government reports get acted on like that," he said of his speedy, before-the-fact response. "This one hasn't been sitting around."

"Yes, I know," Reagan agreed. "Most people are cynical and think reports like this go on a shelf someplace."

So the president was prescient; Watt was not.

"Accountability" in the 1980s

The Linowes Commission had strongly recommended that the energy industry be brought to heel by vigorous federal oversight that would include independent audits, internal controls, site security standards, and strong sanctions for failure to pay royalties fully and on time. "Accountability," the commission said, must be the watchword.

Minerals Management Service began its life as the bringer of accountability with an annual budget of $298 million, 1,639 employees, and a mandate to manage federal leases and royalties both onshore and off.

In January 1983, a year after the new agency was born, Congress passed the Federal Oil and Gas Royalty Management Act, a piece of legislation intended to correct the "archaic and inadequate" system of accounting for oil and gas royalties due from leases on federal and Indian lands. Besides admonishing Secretary Watt to "aggressively carry out his trust responsibility," the act noted that "it is essential that the Secretary initiate procedures to improve methods of accounting" for royalty payments. Among other things, the new law gave federal auditors and their agents some police powers, and added a provision allowing citizens to sue recalcitrant mineral companies and force them to pay up, for a share of the take.

The Minerals Management Service started collecting oil and gas royalties, but contrary to Watt's prediction, theft, fraud and gross underpayment continued unabated, and pretty soon another blue-ribbon panel was convened to look into the matter.

The 1989 report of the Committee on Investigations of the Senate Select Committee on Indian Affairs noted that fraud, corruption and mismanagement of Indian natural resources had not significantly lessened during the 1980s. As a result, tribes had lost many more millions of dollars in revenue from their non-renewable natural resource base.

The Senate committee observed that while simple "smash-and-grab" theft–stealing entire tanks of crude oil by force–was rare, "sophisticated and premeditated theft by mismeasurement and fraudulently reporting the amount of oil purchased has been has been the practice for many years." Chief among the victims were the Arapaho and Shoshone tribes of Wyoming's Wind River Reservation.

Wyoming Goes Bust

Wyoming's fortunes were in sharp decline by the end of the '80s, although the 1970s had been pretty good. The 1973 OPEC oil embargo had caused price hikes for all American fuels, not just oil and gas, and in minerals-rich Wyoming employment boomed. Casper, long known as the "Oil Capital of the Rockies," had refineries that processed millions of barrels of oil annually—a drop in the bucket on a world scale, but fairly substantial for Wyoming. Drilling rigs sprang up like sunflowers across the state. Wyoming strip mines produced the most coal in the country.

The strain on the state's ability to house the new workers, educate their children, and even dispose of their sewage was soon apparent. A mineral production tax — a so-called "severance tax" — had been passed in 1969, and to meet the new demands of the 1970s it was increased as fuel mineral prices rose. In 1974, voters approved the Wyoming Mineral Trust Fund, bankrolled by a 1.5 percent severance tax on all minerals extracted in the state. The tax rate on coal rose from 3 percent in 1973 to 10.5 percent in 1979. Rates went up and down, but by 1985, the state of Wyoming imposed severance taxes ranging from 4 percent of gross value for crude oil and natural gas stripper wells, to 6 percent for non-stripper wells, to 10.5 percent for surface coal and 7.25 percent of gross value for underground coal.

Wyoming, without corporate or personal income taxes, became increasingly dependent on natural resources for money to fund government and social services. The percent of state revenues from severance taxes rose from 20.1 percent of total taxes in 1977 to 52.8 percent in 1983. When Wyoming's half share of federal royalties was added, levies on the state's natural resources made up 62.32 percent of the state's income.

In early 1980s, the value of energy minerals began to drop as oil prices headed to a 1986 worldwide crash. The drop in state severance tax income was not immediate (Wyoming's energy tax revenues grew at an annual rate of 61.2 percent from 1977 to '83), but certainly was on the way: from 1982 to 1983, the state's severance tax revenues experienced what bankers euphemize as "negative growth" of -0.1 percent.

Three levels of government—federal, state and local—assess charges on mineral production in Wyoming. Grossly over-simplifying, we can say the feds, through Minerals Management Service, collect leasing royalties and give Wyoming about half the take; the state, through the Department of Revenue, imposes severance taxes at varying rates, as well as Oil and Gas Conservation taxes; and Wyoming's counties, through their Boards of Commissioners, levy ad valorem property taxes on the value of the previous year's production assessed by the state Department of Revenue. Each government entity may offer the industry various tax breaks, bonuses, "royalty relief," and other features designed to let businesses legally pay less than the tax law would otherwise require. Each of the three tax systems gives a financial nod to the existence of the others; taxes levied by one entity may be deductible expenses for another. The taxing governments may also share information, and even some duties, such as auditing or site inspection. The three systems are not supposed to be antagonists, but as it turns out, they often are.

Audits and Bounty Hunters

In the mid-1980s, state Auditor Jim Griffith and state Senator Tom Stroock (R-Natrona County) began looking at state and federal royalties as a means of bolstering Wyoming revenue. Stroock, then Senate chairman of the Joint Appropriations Committee, had been in the oil business in Casper more than 30 years by this time, and had a good idea of how things worked.

"Jim Griffith and Tom Stroock had the foresight to look into mineral reporting at public lands, and later on, we initiated a joint federal-state audit," recalled Rich Ryan, an auditor who worked under Griffith, the first state official in the nation to audit mineral production. Ryan told WyoFile that the two men were particularly interested in the federal leases because the state got "vastly greater" revenues from its 50 percent share of federal royalties than from the state's 100 percent of state royalties, because the feds held "seven to eight times the acreage" owned by the state.

"Fifty million dollars was collected in the first two years of the [joint audit] program," he said.

But the results could have been better. By the end of the decade, some state officials were concerned that Wyoming did not have enough auditors on staff to do the job, and Washington wasn't coming to the rescue. Mike McCune, a senior examiner with Wyoming Department of Revenue and Taxation, observed in a 1988 report that "unfortunately" for Wyoming, taxes on mineral extraction were not being fully collected, so that "enormous amounts of precious minerals have been removed over the years at great benefit to mineral development companies, but at little or no benefit to the citizens of Wyoming." Lost revenues reached "billions of dollars. And the losses continue," he wrote.

McCune suggested that hiring 100 new state auditors "would be just a start, and every one of them could recover many times their cost for the citizens of this state."

The state didn't hire more auditors and the data used to compute a corporation's tax liability continued to be unreliable. The feds were no help. Astoundingly, after all the investigations, the new Minerals Management Service agency still ran the federal royalties program on the "honor system" that had caused so much waste and fraud in the bad old days. Minerals Management let the energy companies tell the state and Management Service how much gas or oil they'd taken from a field—word of honor! —and pay royalties accordingly. Nobody sent auditors out into the field to see if producers were telling the truth.

Counties Cut Their Losses

At this time Wyoming's counties didn't have mineral production auditors on staff, but a pair of private mineral auditing companies had recently appeared on the scene, headed by former state revenue department auditors and ready to take on recalcitrant ad valorem taxpayers. The auditing companies took their fees contingently—that is, upon success. Contingent fee arrangements are popular with tort lawyers and common in personal injury lawsuits, but the idea applied to mineral audits was new and attractive to county government, as the private contractors bore the upfront costs and the risks. Rocky Mountain Auditing Services, founded by Rich Ryan, and Wyoming Royalties, Inc., led by the late Randy Fetterolf, contracted with 18 of 23 Wyoming counties to recover delinquent minerals taxes and interest.

"We were quite successful," Ryan told WyoFile recently. "Collections exceeded $100 million in delinquent ad valorem and severance taxes, and interest for the counties and the state."

The energy companies resisted vigorously and tenaciously with legal challenges both before the Board of Equalization and in the courts—one case lasted more than 16 years, according to Ryan.

In 1992, independent auditors Ryan and Fetterolf were witnesses for Uinta County against Union Pacific Resources, which was suing the county and the state, claiming the county had no right to hire minerals production auditors for contingent fees, and disputing the taxes on the company's oil and gas production in the county. Ryan told WyoFile that when he and Fetterolf showed up to give their depositions in the case, he was shocked to find that state Senator Cynthia Lummis, a Laramie County Republican, was the company's lawyer.

"Cynthia, are you here to represent your constituents or Union Pacific?" Ryan says he asked.

"I represented Union Pacific Resources Co. in a declaratory judgment action that went to the Wyoming Supreme Court," Lummis told WyoFile, adding that the court made no decision on the merits of the case, but sent it back to the Board of Equalization.

Cynthia Lummis, who is now Wyoming's sole U.S. Representative in Congress, has been a politician for more than 30 years, and a lawyer for nearly a quarter of a century. When she was working for Union Pacific Resources in the 1990s, she was a partner in the Cheyenne firm of Wiederspahn, Lummis & Liepas PC. Her husband and law partner, real estate developer Alvin Wiederspahn, is a former state representative and senator on the Democratic side of the aisle. In the '90s, the firm's clients included Amoco Production Company and Union Pacific Resources. Wiederspahn was also a leader of the Wyoming Taxpayers' Association, a group with a populist-sounding name that is an energy industry lobby.

The companies also sought direct legislative relief from their political allies, of whom they had many. For example, Representative Eli D. Bebout of Riverton, a "hereditary" Democrat who became a Republican in the 1990s, in the 1995 session of the Legislature introduced a bill, HB225, to ban private auditors from working for counties for contingent fees. At the time, Bebout was president of Nucor Oil and Gas, Inc., and his 1994 campaign had been 60-percent financed by mineral interests. His Senatorial co-sponsor of the bill was one of his business associates in the uranium industry and the radioactive waste disposal business, Riverton newspaper publisher Robert Peck.

Bebout likened the private auditors to "headhunters."

"Can you imagine the IRS coming in and getting a salary based on what they can get out of you?" he asked. "The IRS would be after all of us."

Ron Trowbridge, an auditor with Rich Ryan's Rocky Mountain Energy, told Casper Star-Tribune reporter Joan Barron at the time that "contingent fees are the only practical way to pay for audits, as counties strapped for cash don't have the money" to pay the private auditors up front.

"Fetterolf acknowledged that he and other private sector mineral auditors are not popular with industry," Barron wrote in January 1995.

"They call us bounty hunters and mercenaries, but we wear the badge proudly because the beneficiaries of the findings are school kids primarily," Fetterolf told her.

"We were called everything under the sun, including 'opportunists,' 'odious mercenaries,' and 'bounty hunters,'" Rich Ryan recalled recently for WyoFile.

Unpopular as the auditors were with the industry, Bebout's bill was even less popular with county governments, and was firmly squashed in a committee-of-the-whole vote, 43-14.

But 1994 had been a watershed year in Wyoming politics, when twenty years of Democratic governorship ended with the election of Republican Jim Geringer, who followed two-term Democrat Michael J. Sullivan. Sullivan, a petroleum engineer by education and an oil-and-gas lawyer by trade, definitely knew the industry well when he took office after more than two decades of law practice in Casper. Although not hostile to the industry, Sullivan vetoed several measures that the oil and gas interests had backed in the legislature. In his campaign, Geringer promised to make Wyoming "friendlier" to operators.

Just a couple of months into his first term, Geringer signed into law four measures lowering taxes on energy companies, including some that Sullivan had vetoed in 1993. Sullivan also signed SB-96, a bill giving mineral companies an environmental "self-audit" privilege that granted the companies immunity from Department of Environmental Quality fines and penalties if they reported their environmental violations and filed cleanup plans.

In a March 1995 article by Nancy Moore, Platt's Oilgram noted that besides quickly signing the drilling incentives into law, Geringer also scheduled an April 20-21, 1995 meeting in Casper "to get the industry's ideas."

Moore wrote that Karen Kennedy, then the executive director of the Wyoming Independent Producers Association, had observed that "Wyoming's legislature has always been friendly to the oil and gas industry, but the state's former Democratic governor had stopped many initiatives in their tracks."

"Oil and gas producers in Wyoming are saying 'what a difference an election makes,'" wrote Moore.

One of those differences was Geringer's cabinet appointment of Rejane Medinger "Johnnie" Burton to head the Wyoming Department of Revenue, where she served from January 1995 through early March 2002. Burton, a staunch Republican, had a background that oil industry lawyer Gale Norton, George W. Bush's first Secretary of the Interior, described as a "solid mix" of experience in state government and the oil and gas industry.

Born of French parents in colonial Algeria, Burton fled the country during its independence struggle, arriving in the U.S. as a 22-year-old refugee in 1963. She began her career in the petroleum industry as an oil scout in Casper for Rinehart Oil News of San Antonio, Texas, then started her own oil industry news service, Hotline Energy Reports Inc., which later merged with Dwights Energydata Inc. She and her husband, geologist Guy C. Burton, Jr., also owned a Casper-based oil exploration company, TCF Inc. Guy Burton also partnered with Bill Hawks, a Republican politician from Casper, in Burton/Hawks, Inc., an oil and gas exploration and drilling company. Johnnie Burton served in the Independent Petroleum Association's Mountain States Speaker's Bureau from 1977 through 1979, then in the Wyoming state House of Representatives from 1982 to 1988.

Taking up her appointment in 1995, Burton as director of the Wyoming Department of Revenue was supposed to ensure that the department established a "fair market value" for minerals taken from state lands. She also believed, according to transcripts of administrative hearings, the department was supposed to make policy decisions on implementing mineral valuation laws. Inevitably her department clashed with the county governments, because her interpretations of the laws seemed to favor the energy companies. At times, she even surprised her own employees with her pro-industry enthusiasm.

"I recall one informal administrative meeting with an oil company taxpayer to discuss audit findings," Richard J. Marble, who at the time was Department of Revenue's Mineral Tax director, told WyoFile. "I was conducting the meeting when Johnnie walked into the room, interrupted the meeting, and told the taxpayer that under her leadership the Department would bend over backwards, within the limits of her fiduciary responsibility, to support the taxpayer [i.e., the oil company]. Everybody in the room just kind of looked at each other."

The Geringer administration early in its life started hearing complaints from the energy industry about Marble, who was promoting in the Department new auditing practices similar to those employed by Ryan's and Fetterolf's private auditing companies, according to the Casper Star-Tribune. The Ryan-Fetterolf method was not a field audit, but a fairly straightforward comparison of reported figures. Instead of just accepting the energy company's data as fact, however, the auditors compared sales numbers the companies reported to the Wyoming Oil and Gas Conservation Commission with the numbers given to the counties.

Johnnie Burton fired Marble within a month of taking office, and Marble told WyoFile he was "kind of expecting it."

"I always felt it was Geringer's call," he said.

The industry "got some help … with the administration of the royalty program when Geringer's new director of revenue, Johnnie Burton, fired Rich Marble," Platt's Oilgram observed at the time.

Witness for the Oil Companies

Chevron U.S.A., Inc. in its long dispute of an audit assessment by the Mineral Division of the Department of Revenue, was one of several companies during this period that actually presented Burton as a witness against her own department.

Chevron's case involved the "proportionate profits formula" used to compute taxes due on natural gas taken from the Painter/East Painter fields in Uinta County in 1996-98. State auditors believed that under a 1990 mineral valuation law, Chevron's "direct costs" of production should include production taxes and royalties, which would have increased the company's ad valorem taxable value by over $18 million— $18,270,508.00 to be exact. If, as Chevron argued, the production taxes and royalties were excluded as direct costs, then a natural gas producer-processor could take a processing deduction three to four times the actual costs the company had incurred.

Burton, in a memo dated August 6, 1996, at first agreed with her auditors, basing her decision at least in part on legal advice from a senior assistant attorney general. But the oil and gas industry, as the Board of Equalization observed, "reacted sharply," and Burton began looking for a way to accept the companies' view.

During the summer, Burton—who as a Republican state representative from Natrona County had served on the House Revenue Committee with Rep. Cynthia Lummis—consulted Lummis and former state Sen. Dan Sullivan, who were co-chairmen of the legislature's Joint Interim Revenue Committee that had reported on the 1990 law. Sullivan, the Republican brother of former Democratic Gov. Michael Sullivan, was by 1996 working for Chevron. He assured Burton that Chevron was correct, the production taxes and royalties should be excluded. Burton met with Governor Jim Geringer three times on the subject, and he finally told her, she said, "Do what you think is right."

What she thought was right (Burton consulted the state attorney general to see if she was about to break the law; he said no) was to accept Chevron's view of the matter, overrule her auditors and herself, and exclude production taxes and royalties from the direct cost formula. She issued a new memo in October 1996 to "supercede" and "cancel" her previous memo. The Equalization Board later found this October memo to be "contrary to law."

"The Department is never free to ignore the proper interpretation of the statute simply because the Department's Director prefers a result other than that required by the statute and the Department's regulations," the Board ruled. "Ms. Burton was not free to ignore the statute and regulations because she preferred an alternative result."

In one of the many interim appeals in the case as it made its way through the administrative process, the Board of Equalization had in 2001 ruled against Burton. The Board noted that she decided not to appeal (the companies tried to insist that she do so) because, after discussing the matter with the governor and his staff, "Ms. Burton felt an appeal would not be appropriate, would not be a politically 'good thing to do.'"

The oil companies, of course, had no such political qualms and continued the fight in the state court system, at the same time seeking the help of sympathetic lawmakers.

Sen. Robert Peck (R-Riverton) who earlier had sponsored the Senate version of Rep. Eli D. Bebout's bill to curtail private auditors working for the counties, in 2002 introduced Senate File 69, which would have made into law the valuation formula favored by Chevron, RME (formerly known as Union Pacific Resources, Cynthia Lummis' client,), Amoco (a client of Lummis' husband, Alvin Wiederspahn) and other energy companies. SF-69 failed on a tie vote on third reading, in part because, according to a Chevron spokesman, the industry lobbyist stopped pushing the bill because Geringer was "probably going to veto" it if it passed.

The issue in all these legal and legislative fights, and the issue in the battle over Royalty-in-Kind, is "value," and how it is to be determined for tax purposes. There are other issues—the reliability of industry self-reporting, for example—but value comes first, and brings with it the hardest feelings and most intense struggles. Value, one could say, is where the money is.

In early 2000, Johnnie Burton as head of Wyoming's Department of Revenue observed at a meeting of the Select Mineral Taxation and Valuation Committee (co-chaired by Sen. Bill Hawks, her late husband's business partner) that "the relationship between counties and the state administration has deteriorated over the years due to a conflict of jurisdiction on valuation of minerals." No one disagreed. State-county relations remained strained through the remainder of the Geringer administration, but the spotlight was shifting now to the players on the federal stage, where soon enough Johnnie Burton would make her entrance.

True Value

On the morning of August 13, 1996, at a ceremony at the Teton Science School in Jackson Hole, President Bill Clinton signed into law the Federal Oil and Gas Simplification and Fairness Act. The bill had had strong bipartisan support, the backing of the Clinton administration, and the agreement of 33 state governors—including Gov. Geringer—as well as wide support in the energy industry.

"I hope that this is an omen of things to come, " the president said, "because this is the way America moves forward. When we tone our rhetoric down and work together and roll up our sleeves and try to meet our legitimate interests and protect our values, come to grips with these challenges, we can do it."

The president's hope that rhetoric would tone down and people would work together with their sleeves rolled up did not come to pass. The Republican victories in the legislative elections of 1994 had meant that the Democratic administration's policies met stout resistance from a Republican-controlled Congress that was, most definitely, feeling its oats. Implementation proposals from the Clinton administration, attempting to address the touchy issue of mineral value—which the new statute had not resolved—met stout resistance from industry.

Basically, the new law simplified the way royalties were collected by reducing paperwork and accounting obligations associated with the tax collection process. Most of the law's provisions became effective on September 1, 1996, but the critically important question of developing regulations from the law was, as is usual, assigned to the agency in charge, Minerals Management Service. The agency was then headed by Cynthia L. Quarterman, an engineer and oil-and-gas lawyer whom Clinton had named Management Service deputy director in 1993 and then appointed director in March 1995.

Minerals Management was smarting from yet another negative Congressional assessment, this time from the Republican Congress—the House Government Reform and Oversight Committee's 1996 report, Crude Oil Undervaluation: the Ineffective Response of the Minerals Management Service, which had concluded that undervaluation of federal royalties had seriously shortchanged the United States Treasury, with millions of dollars in royalties undervalued and up to $2 billion unpaid. Responding, Minerals Management in 1998 under Clinton's appointee Quarterman issued revised rules for valuing oil and gas to reflect "true market value."

Previously, the Department of the Interior had based royalties on a value defined as "the gross proceeds realized by … lessees under arm's-length sales." The enormous changes in the world petroleum market made this method unworkable. Then there was a period of "posted prices" as a value yardstick, but that quickly became a way for the industry to game the system, since the "posted price" in reality was a starting price, which no one in the business paid. In the years following passage of the "Simplification and Fairness Act," Minerals Management Service proposed several different methods—none were "simple" — to determine "fair valuation." Finally in 1998 the agency determined that royalty payment would be based on a "price determined between an oil producer and a willing buyer"—in other words, market value.

The oil and gas industry resisted fiercely, and for the next two years a prolonged, acrimonious debate between the industry and Minerals Management Service played out in meetings and hearings in the House and Senate, while implementation of the new valuation rules was delayed at the behest of the oil and gas industry, usually through a legislative bit of budgetary legerdemain.

The focus of the issue became the choice of collection system, whether to take royalties "in kind" or "in value," and here Wyoming's Congressional delegation stepped into the national spotlight.

Correction: This story has been altered to correct the Colorado town Secretary Ken Salazar visited earlier this year and talked to employees about the royalty in kind program.

How the 'Royalty in Kind'
Scandal Went From Wyoming
to the National Stage

Posted by: Guest Writer, September 3, 2009, Article Source

When President Bill Clinton signed the Federal Oil and Gas Royalty Simplification and Fairness Act of 1996 into law in Jackson Hole, his Washington, D.C.-based Minerals Management Service director, Cynthia Quarterman, came out to attend the August ceremony.

Her summer had been busy and, one might assume, stressful. She had appeared several times before different Congressional committees investigating her agency's work collecting oil and gas royalties. At one vituperative hearing in mid-June, she had been grilled by a New York Democratic Congresswoman, Carolyn B. Maloney, who clearly did not believe Minerals Management Service was doing its job. At the hearing, Quarterman had been confronted by Maloney's own hostile report, issued jointly with the private nonprofit Project on Government Oversight, that accused Minerals Management in its entirety, "including its politically appointed leadership over several administrations," of "bad faith," and said the Interior Department had such a "dismal record of negligence, misfeasance, and incompetence" that there was no hope Minerals Management could improve.

"The Department of the Interior is institutionally unwilling to aggressively collect the money owed to the American people by the oil industry," stated Maloney's report, titled A Wink and A Nod: How the Oil Industry and the Department of Interior are Cheating the American Public and California Schoolchildren. The report said that "for decades" Interior had given "loyal and devoted service to the petroleum industry" and had a record "replete with mismanagement, duplicity, evasions, and outright lies."

When the subcommittee chairman, Los Angeles Republican Stephen Horn, asked Quarterman if she wished to respond to POGO and Maloney's report, she said "I do like the title" and added that their "heart is in the right place."

So maybe it was nice for Quarterman to visit Wyoming at the summer's end and, in the grand wilderness setting, issue her own congratulatory press release on the signing of the Federal Oil and Gas Royalty Simplification and Fairness Act of 1996.

In the release, Quarterman applauded the passage of the new law and offered her personal thanks to its architects. She observed that the act fulfilled the president's one-year-old "pledge to the natural gas and oil industry" to "improve and streamline" the federal royalty program. She listed a few of the good things the act brought to industry—a seven-year statute of limitations on royalty collections; interest payments by government to industry on overpayments; refunds to companies for the same—and went on to note that Minerals Management Service had itself "embarked upon a series of continuous- improvement initiatives" in the spirit of the new law. One of the fresh launches she listed was "piloting an offshore royalty in-kind program."

Quarterman did not mention improvements in Minerals Management's valuation system, because those were still pending. But she had noted earlier in the summer that "valuation, determination, and collection procedures have been subject to debate and litigation for years" and that the offshore gas Royalty-in-Kind pilot was an effort to "streamline these processes without sacrificing royalty revenues." The current valuation problem was that Minerals Management Service's proposed new rules tied royalty payments directly to the market, so that as oil prices rose, so would royalties. The oil and gas industry did not want to pay more royalties. Implementation of the new rules had so far been successfully delayed in Congress by the attachment to appropriations bills of little-noticed riders barring implementation. While the rules pended, the industry geared up to have in-kind royalties substituted for cash payouts.

Quarterman had been named director of Minerals Management in March1995, when the royalty-in-kind pilot program was already three months old. The idea was not new, and the practice was already suspect in some quarters, although Republicans championed it as an easy way out of the valuation problem. .

In June 1996, the House Committee on Government Reform and Oversight had heard testimony on undervaluation of crude oil taken from federal leases. Quarterman had testified. Royalty-in-kind crude oil transactions, the committee's report observed, "may have left U.S. financial interests unprotected." The committee cited a May 1996 inter-agency task force report that had pointed out:

In concept, royalty-in-kind oil is taken by the Department of the Interior and sold directly to a refiner. In practice, the Department relied on the Federal leaseholder [the royalty-paying company] and the refiner-purchaser to arrange the terms of sale and transfer to the refiner's facility. The Federal Government then received payment from the refiner. Typically, this was the posted price, which has been determined to be undervalued. … [T]he Federal Government may not have received all of the fair market value of the crude oil which it was due since some of the value may have been retained by the leaseholder through excessive transportation charges.

Yet, Republican legislators liked royalty-in-kind and supported it at this hearing. One who testified was the House sponsor of the new Federal Oil and Gas Royalty Simplification and Fairness Act, Republican Ken Calvert of California, chairman of the House Subcommittee on Energy and Mineral Resources. He was a strong early supporter of taking royalties in kind, as was his fellow Republican committee member, Barbara Cubin of Wyoming.

"When we get to the point of valuation, that is going to be a continuing problem," Calvert told the House Reform and Oversight committee. "And I think royalty in kind is an interesting way of taking care of that problem. In effect, the Government would be selling its share of product at the marketplace and that forevermore will take care of that problem."

Quarterman in 1996 described the pilot program, which involved offshore gas, as a "dramatic effort by MMS to do business in a different manner" since 1992 deregulation had created a new, highly complex market. In the Royalty-in-Kind gas pilot, she wrote, Minerals Management, "is testing the concept of removing itself from the complex practice of determining the appropriate value of production and auditing whether companies have paid royalties based on an appropriate value."

Having the government "remove itself" from the complex tasks of valuation and auditing was exactly what attracted Republicans to the idea of taking royalties in kind. Democrats were not quite as generally enthusiastic, but had lost control of Congress and were, with the Clinton administration, busily "reinventing government." Almost everyone was talking about "streamlining" and "reducing administrative burdens" and "simplifying" procedures for energy producers. Almost no one—except perhaps the obstreperous New York Rep. Carolyn B. Maloney—was talking about protecting America's revenues.

Successful Money-Loser

At the conclusion of the 1995-96 gas royalty-in-kind pilot, Quarterman declared the program an "operational success." Unfortunately, she added, it lost the taxpayers money and she could not quantify any savings in administrative costs. But those facts intimidated no one who really liked the idea of royalty in kind.

The "operational success/financial failure" of the first pilot led to a 1997 Minerals Management feasibility study to continue and expand the program, a study undertaken partly in response to a "congressional directive" included in MMS's Fiscal Year 1997 Appropriations Committee Reports, urging Minerals Management "to consider additional RIK pilot projects for both onshore and offshore Federal oil and gas leases."

When it came to the on-shore business, Wyoming was front-and-center. The feasibility study had concluded a royalty-in-kind program had the best chance to succeed in Gulf of Mexico natural gas; crude was problematic.

"For crude oil RIK, the information is equivocal and the revenue and administrative implications are uncertain," the report said. "However, there is significant interest on the part of producers, marketers, and the State of Wyoming in taking crude oil in kind from Federal leases in Wyoming. Thus, we recommend that a small-scale crude oil RIK pilot— developed in concert with all affected parties – be instituted in Wyoming to test revenue and administrative effects."

Upon taking office, Wyoming Governor Jim Geringer had pledged that his administration would be "friendlier" to the energy industry than his Democratic predecessor's. His early actions—naming Rejane "Johnnie" Burton head of the Department of Revenue, signing industry-backed legislation, firing aggressive auditors—certainly looked friendly. When the industry went for royalty-in-kind, Geringer was on board.

The 1997 Minerals Management feasibility study conducted hearings and workshops, including one in Casper on March 25, to solicit public comment on the idea. Minerals Management reported that public statements from "essentially all parties" supported taking royalties in kind. These parties were oil companies and industry associations—Total Minatome, Marathon Oil, Coastal Oil and Gas, Devon Energy, Burlington Resources, Shell, Giant Refining, Vastar, Independent Petroleum Association of Wyoming, Independent Petroleum Association of America, 88 Oil, Nance Petroleum, Enron Oil and Gas, Merrion Oil and Gas—and the State of Wyoming.

"Industry urged MMS to be bold and move forward as fast as possible to implement not pilot programs but actual 'live' operations for substantial volumes," the agency reported. This echoed Enron's earlier suggestion to MMS after the first pilot lost money: if the feds wanted Royalty-in-Kind to achieve "higher value or more bang for the buck or whatever you want to call it, […] take some more risk in the marketing efforts.

So in this brave new world, where mammoth industry urges government bureaucracy to boldly take big financial risks as quickly as possible, Wyoming was ready with citizens' cash. The state distinguished itself by putting forward a novel proposition to let Wyoming take in-kind royalties for "all federal production and pay MMS its 50 percent share." If such bold action were not authorized (and it wasn't), Wyoming proposed to take its share of federal production in Campbell County during the life of the pilot project, combine it with its state lease production, and sell the oil via competitive bidding.

In his original version of the Royalty Fairness and Simplification Act, California Republican Ken Calvert had tried to remove the Department of the Interior from nearly all aspects of royalty collection in order to, as he said, "unleash the 'junkyard dog' that is the States in search of a royalty bone." During the Geringer administration, Wyoming hardly had the look of a dangerous, royalty-hungry dog. Johnnie Burton, Republican Gov. Jim Geringer's head of the Department of Revenue, a part of the oil and gas business, was more like the industry's faithful companion.

Geringer himself wrote and testified in favor of instituting royalty-in-kind, and also sent Jim Magagna, Director of the Office of State Lands and Investments, to speak on his behalf before Congress. Magagna appeared at a 1997 House Resources Subcommittee Oversight Hearing on Royalty-in-Kind for Federal Oil and Gas Production, chaired by Wyoming's own at-large congresswoman, Barbara Cubin.

"The State of Wyoming, under our Governor Jim Geringer, has assumed a leadership role, we believe, in seeking development and implementation of a cost-effective and efficient royalty-in-kind program," Magagna began, after applauding "the initiative of Chairman Cubin in providing this important dialog for the royalty-in-kind issue."

He explained that Wyoming had suffered "frustrations" with the value-based federal royalty program. He observed that "many in the oil industry support a royalty-in-kind system." Although Minerals Management Service regulations allow the agency to take royalties in-kind, he said, the "agency is reluctant to take all royalties that way, especially in remote regions and from low-yield marginal wells.

"But Wyoming is driven every bit as much by the opportunities for revenue enhancement that we see in the royalty-in-kind program," Magagna continued, "and we recognize that with those opportunities comes risk. We as a state are prepared to assume those risks that are associated with the private sector in the marketplace and that are necessary if you are to achieve the rewards that can be associated with that."

Magagna went on to explain that Wyoming did not feel a mere pilot program would be enough to show how much money could be made in royalty-in-kind. Wyoming wanted to "aggregate large volumes" and this would require a bigger royalty-in-kind program than Minerals Management was suggesting in 1997.

There is something very strange about the taking of royalties in kind, something that makes sober-sided conservatives suddenly eager to jump in! Jump in deep! Politicians who ordinarily would not credit the federal government with enough sense to get in out of the rain suddenly want to partner up with the feds and rush into the oil business together. Why? At this point, royalty-in-kind had been a money-losing proposition. Instead of saying, "Oh, hey, wait a second, this might be a bad bet," Republicans in Wyoming and Washington, D.C. could hardly wait to put even more money into the pot, take bigger risks, and hope for a giant payout.

A Concerted Effort

Industry's motive for pushing royalty-in-kind is no secret, according to both contemporary oil executives' testimony and a post-facto chronology prepared by David T. Deal. Deal, now a consultant, was then a leading petro-lobby lawyer who for more than 30 years moved between positions with the federal government and his job at the American Petroleum Institute. Deal pointed out that in 1997, when Minerals Management Service began its "protracted and contentious" attempt to make new oil valuation rules, industry responded with a concerted effort to substitute royalty-in-kind for valuation.

"The oil valuation program gave tremendous focus and tremendous impetus within the industry to please find a simpler way, and R-I-K particularly became the simpler way," said Larry Nichols, president and CEO of Devon Oil, in his Congressional testimony for mandatory federal in-kind royalties. Fred Hagemeyer of Marathon Oil Company testified at the same hearing that "the industry has pulled together to focus on this particular issue [royalty-in-kind]" and that valuation was a "catalyst." Casper independent oil baron and former politician Diemer True, speaking for himself and the Independent Petroleum Association of America, wholeheartedly agreed.

Wyoming oil-and-gas men and women who were also state legislators in 1997 quickly made royalty-in-kind an option for the state. To empower Gov. Geringer to accept the state's share of federal royalties "in kind," Riverton oilman Eli Bebout (Nucor Oil and Gas, NEW Corporation), then a Republican state representative, sponsored the Federal Mineral Royalties Taking in Kind Act in the House. The bill's Senate sponsor was Casper oilman Bill Hawks, who had been a partner of Guy C. Burton, Jr. in the drilling company Burton/Hawks Inc. Guy C. Burton was the husband of Rejane "Johnnie" Burton, whom Geringer had appointed head of the Wyoming Department of Revenue in charge of minerals valuation and severance tax collection. Geringer signed the bill, one of the first of its kind in the country, into law in March 1997, the same month Minerals Management came to Wyoming to workshop Royalty-in-Kind.

Cynthia Quarterman, director of Minerals Management Service, by this time had doubts about taking oil royalties in-kind, although the Wyoming oil program was going ahead anyway thanks to the enthusiasm of state officials.

"Considering that lessees cannot deduct marketing costs under the federal in-value system, we believe that implementation of an oil RIK program would actually lose revenue," Quarterman testified to the House Resources Subcommittee that summer, "because MMS would need to pay these costs under an RIK program […] In summary, we are not convinced that crude oil RIK is in the best interests of the United States."

Nevertheless, Minerals Management Service soon announced that its new royalty-in-kind program comprising three "demonstration pilots," would begin

in October 1998 and last up to September 2004, taking in-kind oil in Wyoming and in-kind gas from two areas in the Gulf of Mexico. MMS said it expected the pilots would provide "operational experience" in running such a program and in "evaluating the feasibility of a permanent royalty-in-kind program."

This less-than-whole-hog approach did not satisfy RIK's proponents in Congress. In March 1998, U.S. Representatives Mac Thornberry of Texas and co-sponsor Barbara Cubin of Wyoming, both Republicans, introduced the Royalty Enhancement Act of 1998, H.R. 3334, requiring Minerals Management Service to take all oil and gas royalties in kind. Cubin, chairwoman of the House Resources Subcommittee on Energy and Mineral Resources, conducted numerous hearings on the bill.

"Did we take advice from the oil and gas industry in the preparation of this bill? Absolutely. Yes, we did," Cubin announced in opening remarks at a mid-March hearing on the bill before her subcommittee.

Born in Salinas, California and educated as a chemist at Creighton University, a Jesuit institution in Omaha, Nebraska, Barbara Cubin won election to the U.S. House in the Republican landslide of 1994. At the time she touted term limits and the Contract with America and announced, at a House Republican newcomers' party honoring Rush Limbaugh as a "Majority Maker," that she was not a "femiNazi."

Cubin had served in the Wyoming House from 1987 to 1993, and in the State Senate the year after. Her long career—she broke her term-limits promise and successfully ran seven times for the U.S. House—clearly demonstrates that Wyoming voters do not mind a little raunch in their politicians. She said she owed her political life to Diemer True.

"Were it not for Diemer," Cubin told Cheyenne's Wyoming Tribune-Eagle when she announced her seventh Congressional campaign in 2006, "I wouldn't be here."

Undoubtedly, she spoke the truth. Diemer True of Casper was almost synonymous with the Wyoming Republican Party in the 1990s, and his support was–and some say still is–critical to any GOP member seeking an important nomination. He was himself a veteran of the hustings: True was a state representative (1973-76) and spent 16 years in the senate, retiring as president in 1992. He chaired the state Republican Party committee from 1992 to 1996, and has been Wyoming Republican National Committeeman since 1998. He has been friends since boyhood with Dick Cheney, and most of the lower-wattage Wyoming players in this drama—Barbara Cubin, Johnnie Burton, Cynthia Lummis—claim True not only as a political ally, but as a personal friend.

"I have known Diemer True since the late Sixties/early Seventies," Johnnie Burton wrote in an e-mail to WyoFile. "I have interacted with him and his wife in many settings: social, business, educational and political. I value the Trues' friendship."

True Story

Diemer True is an oilman, one of Wyoming's biggest, a son of the legendary Wyoming wildcatter, H.A. "Dave" True. Diemer True joined the family business in 1968 after taking a business degree at Northwestern, and became a partner four years later. In the late '90s, when royalty-in-kind was emerging as the oil industry's solution to the inconvenience of federal valuation rules, the True Companies approached complete vertical integration, with a vast portfolio of oil and gas exploration, development, drilling, marketing, and pipeline companies, as well as in agriculture and financial services. Among these were Black Hills Trucking Inc., Belle Fourche Pipeline, Cambria Europe, Inc., 88 Oil LLC, Equitable Oil Purchasing Company, Midland Financial Corp., Toolpushers Supply Company, True Environmental Remediating LLC, and True Geothermal Energy. The family property also included True Ranches LLC; The LandReport Magazine listed the True family of Casper as the nation's 27th largest landholder, with nine ranches and two feedlots totaling 255,000 acres. True Oil had its own private FAA-approved heliport nine miles northwest of Casper's business district.

The True companies run their own Political Action Committee, the True Responsible Government Committee, to collect and donate money to pro-business candidates (True Company workers can have a payroll department check-off give part of their wages to the True PAC) and Diemer True, his wife Susie, and the large extended family all contribute generously to the national and state Republican Party organizations and candidates. True is a member of the board of BIPAC, Business Industry Political Action Committee, a group that, according to its website, creates "grassroots" support for corporations' political agendas by "using political communication tools" to "communicate with employees and in turn have them communicate with policy makers."

But perhaps most importantly for the nation, Diemer True is an activist oilman, a tireless worker in his industry's political pressure groups.

"Diemer True has been one of the energy industry's strongest advocates for many years," said Joe Alvarado, presenting to True the 2008 Chief Roughneck Award for lifetime achievement as a petroleum industry leader. "His dedication, perseverance, ingenuity, leadership and integrity in every situation remind us all of what it takes to be successful and ensure the continued growth and prosperity of our industry."

Diemer True had of course worked in the Petroleum Association of Wyoming, but he also led one of the nation's largest and most powerful industry groups. True was chairman of the 7,000-member Independent Petroleum Producers Association from 2001-03 (today he is the treasurer), but in 1998, when royalties were the issue of the day, he chaired of the IPAA's Land and Royalty Committee. Thus, he was perfectly placed to carry forward the industry push for royalty-in-kind.

Diemer True liked the idea of paying federal royalties in kind. Eighty-Eight Oil Company, a marketing outfit, was one of the "essential parties" that attended the 1997 federal RIK workshop in Casper and pressed Minerals Management Service to boldly implement royalty in kind.

"IPAA intends to begin working to reform current valuation rules by 'taking our advocacy to the Hill,'" True told the Energy Report on March 9, 1998. "We want to introduce legislation and we will be supporting the legislation."

A late March storm held True snowbound in Wyoming, unable to appear and testify for his protégée Barbara Cubin's Royalty Enhancement Act of 1998, but he sent a representative and his thoughts and exhibits were entered in the record, along with those of the IPAA, numerous individual energy company executives, and the Domestic Petroleum Council, which all strongly supported the bill.

As the American Geological Institute observed, HR 3334 "quickly became the rallying call for the oil industry and other pro-RIK supporters." Several took the opportunity of the Congressional hearings to deplore Minerals Management Service's proposed oil valuation rules or Minerals Management itself, and one Wyoming outfit accused the agency of driving it into bankruptcy by demanding back royalty payments.

Cynthia Quarterman was also called to testify March 19, and she did not mince words either. The Clinton administration did not want mandatory royalty in kind.

"RIK is unproven and risky for royalty collection in the U.S.," the Minerals Management director began. "As stewards of public assets, we must have assurance that the revenue and administrative effects of RIK are decidedly positive before moving to implementation. Anything less is a gambler's folly with the taxpayers' money."

The Royalty Enhancement Act was, she said, "weighted heavily in favor of the oil and gas industry" and would force the United States to give up many of its rights, while relieving energy companies of many of their obligations.

"We must seriously ask ourselves how it is to the advantage of the citizens of the United States to give up these rights, and […] a substantial part of the value they receive for the production of their non-renewable resources," Quarterman said, noting that the effect of HR 3334 would be "an unjustified major economic gift" to the industry.

"We can only conclude that this legislative initiative is primarily designed to enhance the interests of oil and gas producers, at the expense of the American taxpayer," she stated. "[The bill] clearly represents a dramatic transfer of costs and obligations from the oil and gas industry to the American taxpayer. … [T]he revenue loss would be … on the order of hundreds of millions of dollars at a minimum. … Because of the disastrous effect this bill would have on the taxpayer and the budget, the Department is prepared to recommend a veto."

At a March 31 hearing, Cubin–who had said she would not support RIK legislation unless government economists did–requested that the Interior Department and the petroleum industry each submit an analysis of the economic impact of her bill. In late April, the Department of Interior turned in a report saying, as expected, that mandatory royalty-in-kind would lose millions. On May 4, Diemer True, speaking for the IPAA, disagreed, as did the industry's report.

"With only just a quick examination of the Interior Department's report on HR 3334, already we see a great deal of the alleged revenue loss from a royalty in-kind program is based on an inaccurate interpretation of the bill," True said in a press release. "In fact, when you take a closer look, you also realize that DOI completely ignores aspects of the bill that will increase revenue for the federal government."

True said that "industry looks forward to working with members of Congress and the Department of the Interior's Minerals Management Service … to develop the best possible royalty in-kind program for the U.S. taxpayer."

Cubin's subcommittee easily approved the bill on June 18 and sent it on to the entire House Resources Committee. There it died, killed by an August 1998 General Accounting Office report's strongly negative assessment of a mandatory, national royalty-in-kind program.

Taking royalties in kind, the GAO reported, would not be "feasible" except under certain conditions: relatively easy access to transport pipelines; leases that produce relatively large volumes of oil and gas; competitive arrangements for processing gas; and expertise in marketing oil and gas. "However," the report said, "these conditions are currently lacking for the federal government and for most federal leases."

The Accounting Office noted that although most of the states that receive federal royalty disbursements supported MMS's proposed valuation regulations, "oil industry representatives generally oppose them [and] believe that oil companies should not pay royalties on higher prices." The new valuation rules that Minerals Management was proposing tied royalties due to prices received in the marketplace; taking royalties in-kind avoided this.

The death of mandatory federal royalty in kind was not the end of industry opposition to new valuation rules, still pending three years after they were proposed, or of efforts to impose RIK nationwide or at least greatly expand the existing RIK programs.

Nor was it the end of political efforts to do something generous for the oil and gas industry. Barbara Cubin carried on with a bill, her Federal Oil and Gas Lease Management Improvement Act of 1999, to give tax breaks to the corporations. This bill didn't have the sex appeal of mandatory RIK, and got only one co-sponsor, Rep. Joe Skeen of New Mexico. Perhaps part of the problem was the speech Cubin made when she introduced the bill on the House floor in May 1999. Potential supporters, even true lovers of the oil and gas industry, might have been put off by Cubin's tender sympathy for the agony of the oil industry, and her dismissive contempt for the selfish American consumer.

"Mr. Speaker, production of oil and gas from our public lands is fast becoming a rarity," she began. "The 'oil patch' in the United States is in tough shape. Consumers blissfully enjoyed record low gasoline prices until very recently, but producers have suffered immeasurably from the diminished proceeds they have received for their crude oil …. Our bill will provide some incentives to federal oil and gas lessees to 'stay the course'' when prices drop…."

The bill went to the Resources Committee, was referred to Cubin's own Subcommittee on Energy and Mineral Resources, and died there without a hearing.

A Change at the Top

The Democratic Party lost the presidency in 2000, and George W. Bush and his running mate Dick Cheney were sworn into office on a wet, cold, gray Saturday in January 2001, after long weeks of legal wrangling over who actually had won.

Bush's transition to power was conducted by his vice-president, Dick Cheney. Cheney had left his $25-million-a-year job as CEO of Halliburton, the oil-field services and construction giant co-headquartered in Dubai and Houston, to run for office in 2000. Cheney was an active executive. In an unheard-of move, he "seized the initiative" to staff much of Bush's Cabinet during the hiatus provided by the Florida recount. Cheney, not Bush, announced the appointment of several key transition team officials.

He selected David J. Gribbin III, a faithful friend from their days together in high school in Casper and at the University of Wyoming, to be the transitional liaison with Congress. To follow his mentor back into politics, Gribbin left his job as chief lobbyist for Halliburton. With Gribbin in place, Cheney took charge of negotiations with lawmakers about the legislative agenda.

Cheney chose Thomas Sansonetti, the Cheyenne lawyer and GOP activist, to head the inner-circle team choosing top personnel for the Interior Department.

Sansonetti, who has never held elected office is a well-known quantity in the Wyoming party and preceded Diemer True as the state's Republican organizational powerbroker: he was Republican National Committeeman, 1996-2001 (True took over in 2002) and chairman of the state Republican Party from 1983-87 (True was chair 1992-96). When Craig Thomas won the 1989 special election to replace Cheney, who had left his seat to become George H.W. Bush's defense secretary, Sansonetti became Thomas' aide. A member of the Federalist Society, Sansonetti was also a lobbyist for the coal industry.

Although the energy industry was represented at all important levels within the incoming administration, industry lobbyists continued their own efforts. According to Newsweek, oil and gas lobbyists met at the American Petroleum Institute offices nine days before the Inauguration to draw up a "wish list" for a Bush energy plan. The list was sent over to the Bush Energy Department transition team. The expansion of the royalty-in-kind program was near the top of the list.

Membership on the Energy Department team was a political plum, and the incoming administration rewarded generous supporters with seats at the table. Men who had given the Bush campaign more than $100,000, like Tom Kuhn, head of the Edison Electric Institute, or more than $200,000, like Enron's Kenneth Lay, became Energy transition team players. Some transitional heavyweights were not among the largest contributors, but were important in themselves, as high-level industry lobbyists. Diemer True, at this time chairman of the Independent Petroleum Producers Association, was a team member in Energy, although he and his family had given only $125,000 to state and national Republican parties and candidates in recent election cycles.

The Bush transition team, prevented from occupying the customary federal transition team quarters by the long dispute over who had won the election, had raised its own transition office money and rented a 20,000-square-foot office in a southern Virginia suburb. There it began the work of accepting résumés for 6,125 federal jobs within the new Republican administration's gift.

To head the critical Department of the Interior, Sansonetti's team chose Denver oil- and-gas lawyer Gale Norton, a protégée of Reagan's first Interior Secretary, James G. Watt. Sansonetti had worked with Norton in Watt's Interior in the '80s. Like Watt, Norton was a Mountain States Legal Foundation attorney, and like Sansonetti, she was a member of the Federalist Society. Norton was confirmed almost immediately after Bush's inauguration.

But her department was not fully staffed for months. The expansion of the royalty-in-kind program, near the top of the energy industry's wish list, was going to have to take place in Interior's Minerals Management Service, which lacked a new leader for some time. Thomas R. Kitso, who had replaced Cynthia Quarterman in February 1999 and stayed on after January 2001, resigned that November. Deputy secretary of Interior J. Steven Griles announced that Lucy Querques Denett of the Minerals Revenue Management division would be Acting Director until "further notice."

Burton Heeds the Call

Notice, and Rejane "Johnnie" Burton, arrived in March 2002. She left behind her cabinet position as director of Gov. Geringer's Department of Revenue, but old friends were ready to welcome her to Washington. As soon as her name was announced in February 2002, Diemer True, chairman of the Independent Petroleum Producers Association of America, issued a press release saying that his organization "commended" the appointment.

"Johnnie Burton is a knowledgeable and experienced administrator, who has been very successful as the director of Wyoming's Department of Revenue," True said. "She has been successful in her own business, successful as a state legislator, successful as a state administrator, and, I believe, will serve with distinction as MMS Director."

True did not just speak warmly, he acted. On March 28, Burton's official calendar shows that at 6:45 AM she was to meet Deputy Secretary Griles in Room 6117 so the two could be driven to 1400 M Street, the Wyndham Hotel. There, from 7:00 AM to 8:30 AM, they would eat a "Welcome to Washington" breakfast with True and his colleague Ben Dillon, a vice-president of the IPAA.

Bernie J. "Ben" Dillon, a petroleum engineer from Montana, was the IPAA's first director of public resources, a position the group created in 1996 as IPAA began "stepping up efforts" to increase "access to the nation's public lands and waters." Dillon came to the IPAA from his majority (Republican) staff Congressional fellowship on the House Resources Subcommittee on Energy and Minerals, where he worked on the Federal Oil and Gas Royalty Fairness and Simplification Act and on "reinventing government." Before his Congressional position, Dillon spent 12 years in the Interior Department.

As the director of public resources, Dillon was tasked with promoting royalty-in-kind payments on public lands.

During her first months in office, Burton maintained a hectic calendar of meetings, meals, and socials with the oil and gas companies. She attended their conventions and even their political strategy sessions. The Independent Producers and American Petroleum Institute, for example, briefed Burton on royalty issues on April 5, preparing for her attendance at the IPAA's Royalty Strategy Taskforce meeting in Houston on April 10. The vice chairman of IPAA's Land & Royalty Committee, David Blackmon, led the a discussion of "the importance of royalty-in-kind," according to the group's newsletter, including "challenges facing gas RIK, piloting RIK onshore with a new state, RIK and the current energy legislation debate in Congress, and the need for building a successful business model for the long-term growth of RIK."

The IPPA newsletter quoted Blackmon as saying that the Task Force was "honored" by Burton's presence, and that "She is obviously working hard."

October 4, 2001:

Ted Rall Cartoon

Ted Rall cartoon October 4, 2001 This cartoon was done less than a month after 9/11 and shows a rectangle divided into four smaller rectangles. At the top it says: I CAN SEE CLEARLY NOW THE PAIN IS GONE

The upper section (of each smaller rectangle) has a black background, with white print, and below them there is a cartoon.

1st small rectangle shows a cartoon of an oil man with a wrench working on an offshore oil rig.

The top caption says: AMERICANS CAN'T TAKE THIS LYING DOWN. AFTER ALL, WE'RE A SUPERPOWER!

Below, in the cartoon, it says: CASPIAN SEA, KAZAKHSTAN WORLDS LARGET OIL RESERVES.

2nd rectangle, next to the one above, shows a cartoon of two oil executives talking in a room with UNOCAL Petroleum on the wall.

The top caption says: 7,000 PEOPLE HAVE BEEN MURDERED. THEIR DEATHS MUST BE AVENGED!

Below, in the cartoon, it says: PIPELINES ARE EXPENSIVE. THE SHORTEST POSSIBLE ROUTE FROM KAZAKHSTAN TO THE SEA IS ESSENTIAL TO PROFITABILITY.

3rd rectangle, bottom left, shows a cartoon map with a pipeline running from the Caspian Sea to the Port of Karachi, across several countries the U.S. is currently fighting in.

The top caption says: TERRORISM MUST BE ERADICATED. LET'S START AT THE SOURCE!

Below, in the cartoon, it shows the: SHORTEST POSSIBLE PIPELINE ROUTE

4th rectangle, next to the one above, shows a cartoon of a gas station with a gas price sign.

The top caption says: THE TALIBAN OPPRESS WOMEN. THEY SHOULD BE OVERTHROWN!

In the above cartoon, the gas price sign says: UNLEADED 1.89 9/10 PLUS TAX

Anonymous Cartoon

We SHELL not EXXONerate Saddam Hussein for his actions. We will MOBIL'ize to meet this threat to vital interests in the Persian GULF until an AMMICOble solution is reached. Our best strategy is BPrepared. Failing that, we ARCOming to kick your ass. == Blood for Oil?

March 20, 2003

U.S. launches cruise missiles at Saddam

WASHINGTON (CNN) -- U.S. and coalition forces launched missiles and bombs at targets in Iraq as Thursday morning dawned in Baghdad, including a "decapitation attack" aimed at Iraqi President Saddam Hussein and other top members of the country's leadership. To read complete text, [click here].
---
---

A short Breath, Hawaii #1 ~ Salty Water Crazy Dreams ~ http://vimeo.com/57173151
Surfers: Ricardo dos Santos & Yago Dora ~ Filmed & edited by Mark Daniel

Ricardo dos Santos shot dead at his home on Guarda do Embaú beach, near Florianopolis
---
---
Dahbud Mensch ~ is SANITY the PLAYGROUND of the unIMAGINATIVE ?
Cover-up: Politicians Protect
Buttocks Over Illegal Iraq War?

Worthless As Bush 9/11 cOmmission?


GOODBYE YELLOWCAKE ROAD ~ Steve Bell ~ The Guardian

Iraq war inquiry ~ Chilcot report into Iraq war delayed - reaction: Politics Live blog ~ We cannot wait any longer for Chilcot ~ Public will think Chilcot report delayed to protect those involved, says Lib Dem spokesman Tim Farron – video ~ Chilcot confirms delay to publication of Iraq war report ~ Chilcot report on Iraq war delayed until after general election ~ The Guardian view on the Chilcot report: time's up ~ Angry MPs challenge 'stitch-up' over delay of Chilcot report on war in Iraq ~ Iraq war report delay 'immensely frustrating', says Cameron ~ Publication of Chilcot report delayed over criticisms of Blair government ~ We anti-war protesters were right: the Iraq invasion has led to bloody chaos

Libby lied, troops died

The Scooter Libby verdict is inextricably linked to Iraq: his lies were an attempt to cover up the disingenuous case for war.

Sidney Blumenthal, guardian.co.uk, Tuesday 6 March 2007, Article Source

The conviction of I Lewis "Scooter" Libby, Vice President Dick Cheney's former chief of staff, on criminal charges of obstruction of justice and perjury brings only a partial conclusion to the sordid political tragedy that is the Bush presidency. Yet the judgment on this matter goes to the heart of the administration. The means and the ends of Bush's White House have received a verdict from the bar of justice.

Foreign policy was and is the principal way of consolidating unchecked executive power. In the run-up to the Iraq war, professional standards, even within the military and intelligence agencies, were subordinated to political goals. Only information that fit the preconceived case was permitted. Those who advanced facts or raised skeptical questions about sketchy information were seen as deliberate enemies causing damage from within. From the beginning, the White House indulged in unrestrained attacks on such professionals. Revealing the facts, especially about the politically-driven method of skewing policy, was treated as a crime against the state.

For questioning the undermanned battle plan for the invasion of Iraq, Army Chief of Staff Eric Shinseki was publicly humiliated by neoconservative Deputy Secretary of Defense Paul Wolfowitz and then cashiered. For disclosing negligence on terrorism before the Setempber 11 attacks, counterterrorism chief Richard Clarke was accused by then-National Security Adviser Condoleezza Rice of acting purely out of motives of personal greed to promote his recently published memoir. For exposing the absence of rational policymaking in economics as well as foreign policy, Secretary of the Treasury Paul O'Neill was threatened with an investigation for allegedly abusing classified material. Once he was intimidated into silence, the probe was dropped.

In the aftermath of former ambassador Joseph Wilson's revelation that the most explosive reason given for war against Iraq - that Saddam Hussein was seeking yellowcake uranium in Niger to fuel nuclear weapons - had no apparent basis in fact, the Bush White House revved into high gear against the critic. Wilson, however, was even more dangerous than the others because he was a witness to the false rationale for the war.

As Libby's defense counsel insisted, Scooter was merely one of many in the White House assailing Wilson's integrity. Others, including Bush's political strategist Karl Rove, were involved. To a degree, the smear campaign was for a time successful, fueled by the Republican-controlled Senate Intelligence Committee and elements of the Washington press corps. But the trial exhibits - documents entered by the special prosecutor - knocked down every single one of their falsehoods.

Libby's defenders argued that there was no underlying crime. He was not charged with revealing the identity of Valerie Plame, Wilson's wife, as a covert CIA agent, which was a charge raised by the White House gang in an effort to prove she sent Wilson on his Niger mission - another of the lies spread about him.

But Libby committed his crimes to cover-up the role of his boss and to protect his own position in the attack on Wilson. At base, then, the reasons for war were the scandal.

Libby was no mere factotum. He was a central member of the neoconservative cast of characters, who began as a protégé of Wolfowitz and was elevated to the role of Cheney's indispensable man.

Libby's conviction not only indelibly stains neoconservatism. It is a damning condemnation of the Bush White House belief that the ends justify the means and its aggrandizement of absolute power. Ultimately, this is a verdict that can never be erased from the history of the Bush presidency.


Lies, Lies, Lies - BlackMustache.com

Simply stated, there is no doubt that Saddam Hussein now has weapons of mass destruction. - Dick Cheney - August 26, 2002

Every day Saddam remains in power with chemical weapons, biological weapons, and the development of nuclear weapons is a day of danger for the United States. - Sen. Joseph Lieberman, D-CT - September 4, 2002

If we wait for the danger to become clear, it could be too late. - Sen. Joseph Biden D-Del. - September 4, 2002

Right now, Iraq is expanding and improving facilities that were used for the production of biological weapons. - George W. Bush - September 12, 2002

If he declares he has none, then we will know that Saddam Hussein is once again misleading the world. - Ari Fleischer - December 2, 2002

We know for a fact that there are weapons there. - Ari Fleischer - January 9, 2003

Our intelligence officials estimate that Saddam Hussein had the materials to produce as much as 500 tons of sarin, mustard and VX nerve agent. - George W. Bush - January 28, 2003

We know that Saddam Hussein is determined to keep his weapons of mass destruction, is determined to make more. - Colin Powell - February 5, 2003

Iraq both poses a continuing threat to the national security of the United States and international peace and security in the Persian Gulf region and remains in material and unacceptable breach of its international obligations by, among other things, continuing to possess and develop a significant chemical and biological weapons capability, actively seeking a nuclear weapons capability, and supporting and harboring terrorist organizations. - Sen. Hillary Clinton, D-NY - February 5, 2003

We have sources that tell us that Saddam Hussein recently authorized Iraqi field commanders to use chemical weapons -- the very weapons the dictator tells us he does not have. - George Bush - February 8, 2003

So has the strategic decision been made to disarm Iraq of its weapons of mass destruction by the leadership in Baghdad? I think our judgment has to be clearly not. - Colin Powell - March 8, 2003

Intelligence gathered by this and other governments leaves no doubt that the Iraq regime continues to possess and conceal some of the most lethal weapons ever devised. - George Bush - March 18, 2003

We are asked to accept Saddam decided to destroy those weapons. I say that such a claim is palpably absurd. - Tony Blair, Prime Minister - March 18, 2003

Well, there is no question that we have evidence and information that Iraq has weapons of mass destruction, biological and chemical particularly . . . all this will be made clear in the course of the operation, for whatever duration it takes. - Ari Fleischer - March 21, 2003

There is no doubt that the regime of Saddam Hussein possesses weapons of mass destruction. As this operation continues, those weapons will be identified, found, along with the people who have produced them and who guard them. - Gen. Tommy Franks - March 22, 2003

One of our top objectives is to find and destroy the WMD. There are a number of sites. - Pentagon Spokeswoman Victoria Clark - March 22, 2003

I have no doubt we're going to find big stores of weapons of mass destruction. - Kenneth Adelman, Defense Policy Board - March 23, 2003

We know where they are. They are in the area around Tikrit and Baghdad. - Donald Rumsfeld - March 30, 2003

Saddam's removal is necessary to eradicate the threat from his weapons of mass destruction - Jack Straw, Foreign Secretary - April 2, 2003

Obviously the administration intends to publicize all the weapons of mass destruction U.S. forces find -- and there will be plenty. - Neocon scholar Robert Kagan - April 9, 2003

I think you have always heard, and you continue to hear from officials, a measure of high confidence that, indeed, the weapons of mass destruction will be found. - Ari Fleischer - April 10, 2003

We are learning more as we interrogate or have discussions with Iraqi scientists and people within the Iraqi structure, that perhaps he destroyed some, perhaps he dispersed some. And so we will find them. - George Bush - April 24, 2003

There are people who in large measure have information that we need . . . so that we can track down the weapons of mass destruction in that country. - Donald Rumsfeld - April 25, 2003

Before people crow about the absence of weapons of mass destruction, I suggest they wait a bit. - Tony Blair - April 28, 2003

We'll find them. It'll be a matter of time to do so. - George Bush - May 3, 2003

I am confident that we will find evidence that makes it clear he had weapons of mass destruction. - Colin Powell - May 4, 2003

I never believed that we'd just tumble over weapons of mass destruction in that country. - Donald Rumsfeld - May 4, 2003

I'm not surprised if we begin to uncover the weapons program of Saddam Hussein -- because he had a weapons program. - George W. Bush - May 6, 2003

U.S. officials never expected that "we were going to open garages and find" weapons of mass destruction. - Condoleezza Rice - May 12, 2003

I just don't know whether it was all destroyed years ago -- I mean, there's no question that there were chemical weapons years ago -- whether they were destroyed right before the war, (or) whether they're still hidden. - Maj. Gen. David Petraeus, Commander 101st Airborne - May 13, 2003

Before the war, there's no doubt in my mind that Saddam Hussein had weapons of mass destruction, biological and chemical. I expected them to be found. I still expect them to be found. - Gen. Michael Hagee, Commandant of the Marine Corps - May 21, 2003

Given time, given the number of prisoners now that we're interrogating, I'm confident that we're going to find weapons of mass destruction. - Gen. Richard Myers, Chairman Joint Chiefs of Staff - May 26, 2003

They may have had time to destroy them, and I don't know the answer. - Donald Rumsfeld - May 27, 2003

For bureaucratic reasons, we settled on one issue, weapons of mass destruction (as justification for invading Iraq) because it was the one reason everyone could agree on. - Paul Wolfowitz - May 28, 2003 - Permmalink Source


See No Dead People, Hear No Dead People, Speak No Dead People,
SMELL LIKE SUCCESS ~ Steve Bell
Bush vows US will never run from its 'vital mission in Iraq'
---
---
Rainbow Puddle ~ Stellar Light Shows
Curtis, for your readers, Emily is a Iraq War vet, organizer with Iraq Veterans Against the War, poet, songwriter, performer on mandolin and banjo, Arabic speaking photographer in Masters Program - Middle East History & Culture. ~ Thanks

---

"American Propagander":

6 ways Paul Reickhoff's "American Sniper" column deeply bothers this American veteran

Article Source: Emily Yates Does Everything

When I first laid eyes on the guest column Paul Rieckhoff wrote about "American Sniper," I thought I'd read the byline wrong. This has to have been written by the Department of Defense, I thought, before scrolling back up. When I saw that the founder and chief executive officer of America's largest corporately-sponsored veterans' organization did indeed pen this post, it concerned me on a deep level. How could a veteran of his stature speak this favorably about a movie that many of my fellow veterans found completely disgusting, even propaganda-like in nature? The only unifying factor I found was that Rieckhoff and the DoD both seem to share a propensity for cleverly exploiting veterans. Here are six ways in which Rieckhoff, like the DoD, supports the oversimplification of the Iraq War and its effects on veterans and Iraqis.

1. He claims that when talking about the Iraq War, "simple is better"

"Simple is better when something is so overwhelming, so complicated, so distant," Rieckhoff says of "American Sniper" blithely, with all the persuasive powers of the Ministry of Truth. In his opening paragraphs (if you can call them paragraphs), he announces that "the single best work of film about the Iraq War ever made" is "not a complex film." He states unabashedly that, in his opinion, the Iraq War's "best" cinematic telling thus far can be encapsulated for the American public through the "storytelling, action, emotion, production and performance, attention to detail and especially the frighteningly accurate soundscape" of a simple, "very black-and-white view" of the entire conflict. He goes on to say that this was not his view of the war, which apparently means that in his view, the "single best work of film about the Iraq War ever made" reflects essentially the same perspective that the government has been desperately pounding into American brains like so many weapons of mass destruction. Never mind the fact that Rieckhoff's casually blowing off every single other work of film about the Iraq War – he's actually calling for more of the black-and-white view that got the movie's protagonist to buy into his mission in the first place. He names the "power" of the movie as its "focused simplicity." He applauds director Clint Eastwood's efforts to make his film just like one of the classic Hollywood Westerns – which is exactly nothing like the actual Iraq War.

Every veteran knows that each of our war experiences are different. It's vastly irresponsible for Rieckhoff, who makes a six-figure salary off the backs of the veterans in his organization, to fail to highlight the need for complexity and gray area when discussing a conflict that has been debated and protested by veterans and civilians alike for 13 years now. Now, more than ever, the complexity of the Iraq War and its context must be examined. Refusing to call for more context in a blockbuster film about an ongoing conflict only makes sense if Rieckhoff's main interest is to keep recruiters' hands full of young, prospective snipers, and keep his organization full of veterans whose needs were never intended to be met by the government that sent them off to war. Don't think about the complexity of the war, he croons, just look at all the shiny pictures.

2. He wants Americans to be entertained by the Iraq War

"Most of America is tired of hearing about Iraq. But now, they're at least open to being entertained by it." The first sentence is an aggressively ignorant statement, considering that Rieckhoff can't even claim to speak for "most" veterans, let alone "most" Americans. That's bad enough for me to throw up in my mouth a little, but in the second sentence, when he implies that Americans ought to be "open to being entertained" by an ONGOING, U.S.-led conflict, he almost made me throw my computer at a wall. The exact opposite of what American veterans need is for our experience to be entertainment fodder for a deliberately-misinformed public. Our war experiences need to be examined critically for their permanent effect on our individual and societal psyche – not gaped at on a big screen for the financial benefit of Hollywood big shots. Claiming that going to see a big-budget action movie is an acceptable alternative to "hearing about Iraq" from news outlets and from actually listening to veterans' accounts of widely varying combat experience is misguided at best, and deceptive at worst. The best way to keep Americans from being interested in the actual Iraq War is to tell them that a hyperviolent, oversimplified action flick about a sociopathic killer is the one movie that "may bring civilians closer to [veterans] than anything else." For Rieckhoff to claim such a thing is to do a great disservice to every veteran who's ever had a differing experience of the war, and yet still must return home to a nation full of people who can't wait to ask us that most-hated question, "So … did you kill anyone?"

3. He doesn't mention PTSD or military suicide

Rieckhoff calls the movie's protagonist a "real-life super hero." Aside from the numerous problems with defining as a super-hero a sniper who has been sent to another country by his government to kill people he doesn't know for reasons he doesn't know, Rieckhoff is implying that the heavily-documented psychological repercussions of combat are due to "heroic" actions. He fails to acknowledge that the very act of killing a person causes psychological trauma from which many veterans never recover, and although he mentions in passing that "every one of America's newest generation of 2.8 million veterans is still processing the war ourselves," he does so without once pausing to mention the fact that this conflict has lost more veterans to suicide than to combat. The very act of participating in the Iraq War has killed more Americans by their own hand than were killed by the terrorists on 9/11. Clearly these veterans did not consider themselves heroes – the fact that Kyle considered himself one should be the subject of a documentary on military-induced megalomania, not a "historical" feature film.

4. He blames the American public for veterans' "sacrifice"

Rieckhoff talks about the "tough" times the sniper and his family endured, casually stating that "we've required our most elite service members and their families to sacrifice" (emphasis mine). Not only does this minimize the experience of every non-"elite" veteran, but it insinuates that the American people – who protested the Iraq War from its inception – have been the ones sending soldiers overseas all this time. He refers to former president George W. Bush as seeing the war as "black-and-white" even as Bush and his administration orchestrated the conflict, but fails to place any responsibility for its horrific outcome on Bush, former vice president Dick Cheney, or any of the wildly unpopular members of Bush's Cabinet. Rieckhoff also tosses out the word sacrifice, as so many military commanders and politicians do, without any acknowledgment that all these veterans' sacrifice – ostensibly for the routing out of "terror" – has been considered by all accounts to have been in vain. He then goes on to assert that we – the American public, not the American government – have created an "incomparable distance … (and irresponsibly allowed [it] to grow) in this country between what is now essentially a warrior class and everyone else." In this single statement, Rieckhoff deepens that rift by assigning veterans our own "warrior class," (gee, thanks Paul! "Warrior" sounds so much better than "soldier"!) and by blaming civilians for "allowing" the distance to grow – as though each member of the American public is somehow responsible for 14 years of a war machine that churns out veterans and spits us back into civilian life like used toothpaste (sorry to all the vets who were just reminded that our VA benefits don't include dental care). Rieckhoff says that for "us," the war has produced "more questions than answers," but he asks none of those questions in this column, nor does he cite any of the well-known answers. If he truly wanted to speak on behalf of Iraq and Afghanistan veterans, he would place the blame for our problems squarely on those who cause them – the operators of the American war machine – not on those who suffer from the same deceptive, manipulative, authoritarian leadership as we veterans do.

5. He completely blows off the Iraqis' war experience

"'American Sniper' does not … address the overall complexity of the larger political issues surrounding the war — or the complexity of the Iraqi side of the experience. And that's OK." For Rieckhoff to entirely blow off the context of the Iraq War and its absolutely brutal effects on, you know, Iraqis who live there and are suffering every single day, is to endorse an image of the war that is completely one-sided and void of meaning. He's reducing the whole conflict to a real-life video game: the sniper is the hero, every Iraqi is either a terrorist or acceptable collateral damage. He doesn't remind the American public that in Iraq, nobody comes home from war – home is war. American snipers don't appear as heroes to Iraqis; they often appear as villains. But Rieckhoff is "OK" with this gross lack of perspective. He's content to perpetuate the idea that Iraqi lives don't matter – that's why we fight the war "over there," according to the political hawks. The "larger political issues," such as Americans' flagrant disregard for the Iraqi people throughout the entire conflict, don't need to be mentioned – Iraqis are just extras in the action scenes. Not only does this attitude reflect poorly on all veterans' in Rieckhoff's organization, but it encourages said veterans to think the same way he does. #Iraqlivesdontmatter, say Paul and the DoD.

6. He's using his status for shameless self-promotion

Aside from his war-glorifying, PTSD-ignoring and victim-blaming or -ignoring, I'm disgusted by Rieckhoff's completely un-subtle use of this column about his "thoughts" on the movie to not only promote his own, less successful, war-movie attempts, but to blast the efforts of other filmmakers in a truly juvenile way – arrogantly, and with no coherent critique. As though Rieckhoff is now magically a seasoned film critic, he leaps lightly back and forth between his condescending-yet-apparently-concerned-veteran trousers and the well-tailored slacks of a Hollywood smack-talker. He bashes other directors' failure to "give back" to the veterans community, but Rieckhoff's idea of "giving back" is to make $145,000 a year by running an organization that solicits donations from some of the same corporations who've profited from the Iraq War. Not only is Rieckhoff benefiting financially from the government's failure to take care of the veterans it has created, but he's also talking trash about other filmmakers (who, as opposed to him, make no pretense about their being aspiring filmmakers) by throwing out comments such as this one: "While the iconic supermarket scene is one of the most brilliant yet in depicting the modern struggles of a warrior returning home, in the end, the story of 'Hurt Locker' was more about Hollywood's story (and director Kathryn Bigelow's story) than it was about ours."

I'm sorry, what? To claim that "American Sniper" is more or less "our" story than "Hurt Locker," (while simultaneously praising "Hurt Locker" for its brilliance, oddly) is to claim that any film is representative of "our" – all veterans' – story. That is actual crazy talk. Not only is Rieckhoff asserting his own, delusional status as a credible film critic, but he's also asserting his status as an "everyvet" who has the authority to speak on behalf of all Iraq veterans. Rieckhoff, through his successful veteran-funded career, believes that he has earned the right to draw the lines when it comes to veteran-exploiting Hollywood films. The pot has met the kettle, and doesn't consider it to be the right shade of black.

All of these points illustrate the larger issue that when veterans' traumatic experiences are exploited as freely by veterans themselves as they are by the powerful few who send us to war, it's a sign that we ourselves have internalized the destructive system that our bodies were used to support. Paul Rieckhoff and Chris Kyle are both acting as tools of the American military machine. One writes lucidly about the soldier's heroic deeds, the other embodies the testosterone-steeped hero figure himself, but both efforts achieve the same dual purpose: the glorification of war, and the commodification of those who fight it. Fellow veterans, be careful who you trust – those who truly have our best interests at heart are those who refuse to capitalize on our trauma.
---
---
Today's Secret Question Is:

Why Didn't Bush Want
Pictures of War Dead?


This photograph was a violation of Bush Republicon Administration Approval

Because the Remains
of our War Dead were
dumped in a landfill?

Why should we hear about body bags and deaths and how many, what day it's going to happen, and how many this or what do you suppose? Oh, I mean, it's, not relevant. So why should I waste my beautiful mind on something like that? ~ Barbara Bush ~ snopes

REMEMBER KIDS, ... every time you hear BUSH, or Weapons of Mass Destruction (WMD), or Senate, or Congress, or Republican, or Democrat, or Politician, or Photos of Dead Military ... SCREAM REAL LOUD:


Pee Wee's Punk Rock Pogo Party with Cowboy Curtis
Robert Lyons ~ http://vimeo.com/24793063
---
---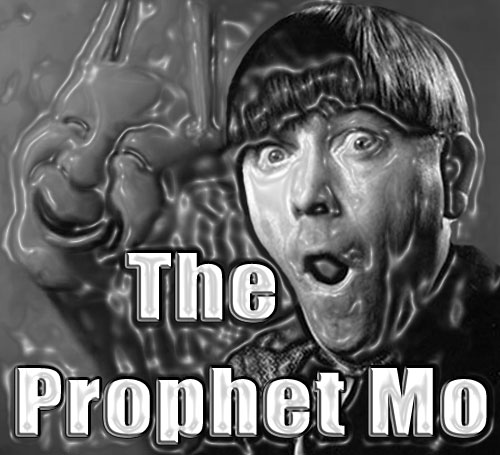 ---
---
Paul Krassner ~ The Realist/Writer/Comic/Investigative Satirist
Rag Radio 2015-01-16 w/Thorne Dreyer




Blasphemy, Satire & Charlie Hebdo




w/Paul Krassner, David Hamilton & Steve Weissman

---

---

Legendary satirist Paul Krassner, The Rag Blog's David Hamilton, and French-based journalist Steve Weissman join Rag Radio host Thorne Dreyer in a timely -- and lively -- discussion of "Blasphemy, Satire, and Charlie Hebdo."

Krassner published and edited The Realist -- perhaps the closest thing to Charlie Hebdo in U.S. publishing history -- from 1958-2001, and he provides colorful historical context. Hamilton and Weissman discuss the limits to free speech (both believe it should be nearly absolute, short of calls to violence and "shouting fire in a crowded theater"). They also flesh out Charlie Hebdo, which satirizes all religions -- and religion itself -- and whose primary target has been the French far right; and they discuss issues involving the unique nature of French society and the diversity of the Muslim community which includes secularists who oppose extremism and even defend Charlie Hebdo.

"Investigative satirist" Paul Krassner was the founder and editor of the legendary journal of social and political satire, The Realist. An author, journalist, and stand-up comic, Krassner was a founder of the Youth International Party (the Yippies), and was a member of Ken Kesey's Merry Pranksters. Once called "a raving, unconfined nut" by the FBI, Paul is a contributor to The Rag Blog and a returning guest on Rag Radio.

Longtime Austin activist and writer David P. Hamilton, is a regular contributor to The Rag Blog (TheRagBlog.com), often writing about France and French society. David and his wife Sally live part of every year in France. A retired teacher, David is a graduate of the University of Texas at Austin in history and government and was a contributor to the original Rag in '60s-'70s Austin.

A veteran of the Berkeley Free Speech Movement and the New Left monthly Ramparts, Steve Weissman lived for many years in London, working as a magazine writer and a producer for the BBC. He now lives and works in the Dordogne, deep in the French countryside, where he writes on international affairs. His work appears regularly at Reader Supported News and has previously been published by Truthout, Salon, and The Rag Blog. He joins us live from his home in France.

Host and Producer of Rag Radio: Thorne Dreyer; Engineer and Co-Producer: Tracey Schulz; Still Photographer: Roger Baker. Rag Radio (koop.org/ragradio) is produced in the studios of KOOP 91.7-FM, an all-volunteer, cooperatively-run community radio station in Austin, Texas, in association with The Rag Blog (TheRagBlog.com) and the New Journalism Project, a Texas 501(c)(3) nonprofit. The show is broadcast (and streamed) live Fridays, 2-3 p.m. (Central) on KOOP, and is rebroadcast and streamed on WFTE-FM in Mt. Cobb and Scranton, PA., Sundays at 10 a.m. (Eastern time) and on Houston Pacifica's KPFT HD-3 90.1 on Wednesdays at 1 p.m. (Central). Contact: ragradio@koop.org. Running time: 56:05.

---

---

Hebdo and the Limits of Satire:


Realist editor Paul Krassner
Rethinks the Art of Irreverence

Posted by: Arts and Entertainment Editor in Essays,
Featured January 17, 2015


A new satirical drawing by Paul Krassner and Mort Gerberg.

Was there ever an American version of Hebdo? Americans are asking themselves these days. Yes, there was. It published on and off from 1958 to 2001. It was called The Realist, though it often ignored the real and ventured into the twilight zone. Its editor was Paul Krassner, who learned a lot from Groucho Marx and Lenny Bruce and who created his own dark sense of humor.

Perhaps America's oldest living satirist, Krassner never read or even heard of the feisty French publication, Hebdo, until terrorists attacked its Paris office and killed eleven staff members at the start of January 2015 in retaliation, they claimed, for a cartoon of the prophet Mohammed. If he could have, Krassner would have joined the staff and egged it on in a nanosecond.

As the founder of The Realist, which lampooned presidents, popes, and pop culture icons for decades, Krassner acted as an irritant and a provocateur. Later this year he turns 83, but he hasn't lost his sense of subversive humor and a certain innocence that enables him see the absurdity of the human condition.

"At its best, satire has a truth embedded in the laughter and it can serve to wake people up from their cultural brainwashing," he told me. "I think satire comes from the heart — it reacts to hypocrisy, contradictions, cruelty, injustice — and then it goes to the head."

Born in New York in 1932 and a resident now of Desert Hot Springs in Southern California, Krassner has long enjoyed a countercultural connection to the San Francisco Bay Area and to Napa County, where his daughter, son-in-law and granddaughter lived and where he has performed his own provocative brand of stand-up comedy. His Bay Area connections come across loudly and clearly in his most recent book, Patty Hearst & The Twinkle Murders: A Tale of Two Trials (2014) in which he revisits the courtroom dramas that featured Hearst and Dan White and that invited the nation to wonder who and what was real and who and what was unreal and even surreal. For Krassner the dividing line wasn't obvious.

No terrorists ever assaulted him or attacked the offices of The Realist, but the magazine offended thin-skinned and even thick-skinned Americans during its heyday. Disney threatened to sue because of a two-page spread that depicted Mickey and Minnie Mouse and their friends in a variety of pornographic poses, using drugs. Today it sells well as a color poster. Anything and everything seems to go.

The attack on Hebdo has prompted Krassner to rethink long held ideas and values about satire. It also inspired him to make, with artist Mort Gerberg, a cartoon that shows six hooded, heavily armed men with placards that read, "I am Charlie Manson," a reference to the placards that read "I'm Charlie" that millions of French citizens carried after the massacre at Hebdo. Nearly the same age as Krassner, Gerberg drew cartoons for The Realist. He now draws them for The New Yorker.

I've known Krassner since 1970, when he published, in The Realist, an article I wrote about Eldridge Cleaver, Timothy Leary and their wives. The cover showed the two couples in bed together with the caption, "Eldridge & Tim & Rosemary & Kathleen" — a play on the 1969 movie Bob & Carol & Ted & Alice.

"No one in the 1960s counterculture and in the political movements of those days was offended, at least not for long, by anything I published," Krassner explained. "They appreciated my brand of satire because they adhered to the eleventh commandment that says, 'Thou shalt not take thyself too seriously.'"

After all these years, he still doesn't seem to take himself too seriously, and perhaps not seriously enough, though he observed, "The older I get, the deeper the mystery becomes and the more my priorities fall in place." He added, "I'm not married to my opinions. I don't try to persuade people. I just try to understand them. I owe my longevity to the fact that I never took legal drugs. I take life a year at a time. 83 is the new 82."

When he looks back at American humorists he pays particular homage to Mark Twain, H.L. Mencken and Robert Benchley, who wrote for The New Yorker and whose essays were required reading in college English classes. Krassner also admires the work of Malcolm Muggeridge who edited the British humor magazine, Punch and who had the Brits in stitches, though not the royals. His article entitled "Does England Really Need a Queen?" led to the BBC firing him. Larry Flynt fired Krassner when he was the editor of Hustler, though that was probably for financial reasons, not for the expression of ideas.

Still, like Muggeridge, Krassner offers serious political commentary. Beneath his irreverence, beats a heart that cares about war and peace, lies and truths, conspiracies, abortion, feminism and more.

"The legitimate targets for satire are those who indulge in their power without compassion, such as politicians, police, religious leaders, corporate executives and prison-guard unions," he said. "Pick a dangerous bully, any dangerous bully, and pick on him."

He added, "Free speech demands a sense of irresponsibility. It's a personal choice for me to be responsible to myself and to my audience that trusts me not to be afraid of offending them. Of course, if I step on their toes, then they might feel that I've gone too far."

At The Realist, Krassner stepped on the biggest of toes, including those of President LBJ whom he suggested practiced necrophilia with the body of JFK after his assassination in Dallas. Nobody firebombed his office or tried to assassinate him, though Americans in all walks of life felt he had gone way too far.

These days he seems to agree with them, at least in part. "My slogan for The Realist used to be 'Irreverence is our only sacred cow,' but I've had second thoughts about that," he said. "Irreverence has become an industry and can become irreverence for its own sake, and often mean-spirited stereotypes are published in the guise of satire."

On the cusp of 83, a kinder, gentler Krassner has emerged, though he remembers fondly his days at the helm of The Realist when he made fun of the global hi-jinks during 1962 Cuban missile crisis, nuclear apocalypse and gays in the military.

"The magazine was a mixture of controversial journalism and satire, but not labeled either way so that readers had to discern for themselves whether an article was literally true or a metaphorical extension of the truth," he said.

Would he have published in The Realist the controversial cartoon of Mohammed that appeared in Hebdo? "Yes, I would have," he said. "I thought it was funny. It made me laugh. It made me think."
Paul Krassner on Rag Radio

via Thorne Dreyer ~ KOOP 91.7.FM, Austin, Texas

Today, Friday, January 16, 2015

PST: Noon~1pm || MST 1~2pm || CST: 2~3pm || EST: 3~4pm || GMT: 8~9pm

"Blashemy, Satire & Charlie Hebdo" with legendary satirist Paul Krassner, The Rag Blog's David Hamilton, and, live from France, journalist Steve Weissman. Friday, Jan. 16, 2-3 p.m. (CST), on KOOP 91.7.FM in Austin.

Stream it live here: http://www.koop.org/node/30
---
---
Why Doesn't America
Have Its Own Charlie Hebdo?

Sascha Cohen, January 14, 2015, Time Magazine Source


William M Gaines, the publisher of 'Mad' Magazine, lies on the pavement during
a promotional tour in London on Sept. 2, 1971 ~ Popperfoto/Getty Images

A brief history of American satire since the 1950s

After last week's terrorist attack on Charlie Hebdo, a French satirical newspaper, the U.S. media had to publish _ several _ articles _ explaining to Americans what kind of paper Charlie is, and why it's so controversial.

It wasn't just a matter of readers being unfamiliar with the title of a foreign-language newspaper. Rather, the whole idea of Charlie Hebdo is foreign to American readers, because no real equivalent exists. Topical, political humor is popular in the U.S., but in recent years it has been more common on television programs — like South Park, The Daily Show and The Colbert Report — than on the printed page.

This was not always the case. In fact, print satire flourished in the U.S. between the 1950s and the 1970s, with the creation of humor magazines like MAD, Monocle, The Realist and The National Lampoon — but a combination of timing and tradition has meant that the medium is, for most American readers, a matter of history.

A half-century ago, those publications featured parody articles, jokes, cartoons, comic strips and colorful, sometimes explicit cover images, as contributors experimented with boundary-pushing content. There was a sense, during the social upheavals of the 1960s, that satire was transforming along with the country. As a 1964 essay from TIME put it, American humor had "shed its inhibitions" in terms of addressing once-taboo topics like sex and death, since contemporary audiences were "largely unshockable."

MAD, founded in 1952 by William Gaines and Harvey Kurtzman, began its run by publishing distinctly liberal satire during a decade of supposed political consensus. The magazine's early contributors, most of whom were the sons of European Jewish immigrants, used their perspectives as cultural outsiders to skewer McCarthyism and the climate of paranoia that accompanied the Cold War. During the 1960s, MAD became a hallmark of the counterculture; cartoonist Art Spiegelman characterized the magazine as instrumental in shaping the generation that protested Vietnam, and SDS activist Tom Hayden has stated that his own radical journey began with MAD. The magazine boasted peak circulation figures during the 1970s, selling between one and two million copies per issue. But by this time, MAD had expanded its targets, mocking the hippies and the establishment with equal vigor, operating under a code of humor in which no point of view, left or right, was immune to ridicule. Although it is one of the few humor magazines still in print today, MAD's readership shrank significantly after the departure of editor Al Feldstein in 1984, after which the publication adopted a more corporate structure and began to accept advertisements, ultimately leading fans to complain that it had lost its edge.

Monocle, a quarterly satire magazine created by a group of Yale law students in 1956, was less financially successful than MAD but equally fearless in attacking the conformity of the postwar era. If nothing else, Monocle stood out from other humor publications in that it frequently featured the work of female contributors, including Nora Ephron. A 1964 article from TIME described Monocle's main targets as "politics, pettifoggery, and government," although the writers also tackled literary trends and race issues in America. The staff of liberal Democrats most often ridiculed conservative figures and groups, including Richard Nixon, William F. Buckley, the John Birch Society and Barry Goldwater. Editor Victor Navasky saw this work as a form of political dissent, and told TIME that he found society "too grim and absurd" not to satirize. (Navasky later went on to edit The Nation.)

The National Lampoon ran from 1970 to 1978, founded by a group of Harvard graduates who had worked together on the Harvard Lampoon, the university's storied undergraduate humor magazine. Like MAD, the National Lampoon mocked political figures, consumer products, popular entertainment and cultural fads, but its tone was more caustic, and its images more sexually explicit. A 1973 TIME article characterized the Lampoon's brand of satire as "jejune penetrations of the frontiers of bad taste." The political stance of Lampoon contributors ranged from anarchist to libertarian, although the editorial team always insisted that it prioritized selling copies over offering any type of cohesive political statement. The most controversial Lampoon cover came from its January 1973 "Death Issue," and featured a photograph of a dog with a revolver pointed at his head. "If You Don't Buy This Magazine, We'll Kill This Dog," the text read. This was provocation for the sake of provocation – incidentally, the same sort of gimmick that some observers associate with Charlie Hebdo's content.

Perhaps the satire magazine that most closely resembles Charlie Hebdo in terms of inflammatory imagery was The Realist, created by Paul Krassner in 1958. The most notorious items from this publication appeared in 1967, including the "Disneyland Memorial Orgy Poster" an illustration of classic animated Disney characters engaged in a variety of obscene acts, and "The Parts that Were Left Out of the Kennedy Book," a graphic short story containing a scene in which Lyndon B. Johnson sexually penetrates John F. Kennedy's corpse. Despite a set of contributors that included Mort Sahl, Woody Allen, Jules Feiffer and Richard Pryor, this magazine remained part of the "underground" American press, never reaching a mass audience the way that MAD or the Lampoon did.

Still, whether underground or mainstream, none of these magazines traded in the type of attacks on religious leaders and beliefs that Charlie Hebdo is known for, and this is one element that truly distinguishes print satire in the U.S. from its counterpart across the Atlantic. American humorists have violated virtually every conceivable taboo relating to sex, violence and politics, unafraid to confront powerful institutions and individuals. But, with a handful of polarizing exceptions, all of them performers — Lenny Bruce, Bill Maher, Penn and Teller — they have largely refrained from attacking religious faith with the same hostility as Charlie Hebdo does. (Trey Parker and Matt Stone's "Book of Mormon" musical, while gently poking fun of organized religion, ultimately struck audiences as "sensitive" and "sweet.")

Why? First of all, America does not share the French republican tradition of anti-clericalism. Whereas secularism is a deeply-rooted, cherished aspect of French culture, in America, religious tolerance — in theory, if not in practice — has long been touted as a national value and atheists remain the most "distrusted group" in America. There is also the question of medium: prioritizing the printed page as a vehicle for sacrilegious expression is part of France's revolutionary history. In the United States, television and stand-up comedy have arguably eclipsed the press as our preferred forums for sparring and provocation. Finally, during the heyday of American print satire — the 1950s through the 1970s — the arenas of sex and politics, on their own, offered more than enough volatile comedic fodder for satirists to exploit.

Perhaps The Realist, the Lampoon, and Monocle would mock radical Islam if they still existed today. We cannot know for certain. Instead, we're left with a long history of scathing cartoons about living Presidents, dead Presidents and Mickey Mouse, while for caricatures of religious figures — for those who are into that sort of thing — we must look to France.

Sascha Cohen is a PhD candidate in the history department at Brandeis University. Her dissertation explores American humor in the 1970s and 1980s. Her own satirical writing can be found in McSweeneys.
---
---

Pleo and Phoenix fall in love ~ Jennero Rossi ~ http://vimeo.com/6197376
[Click to view: local remote control, foamie, multi rotor, robotics page]
---
---
Erik Moll ~ Musician, Song writer, Hole In The Wall (Norway), Happy Valley String Band

ERIK MOLL ~ MANY YEARS TO GO ~ New album release

ERIK MOLL ~ MANY YEARS TO GO

New album release January 14th 2015 (Digital downloads/streaming only)

This acoustic album started out with 2 evenings of LIVE stereo recordings of me and my guitar in a hotel room in Haugesund, Norway while on a school concert tour with my acoustic trio in 2012.

Tracked and produced by Øystein Fosshagen and myself, with me on lead vocal , rythm guitar, harmonica, yodeling, harmonies, tambourine, oohs and heyas, Knut Hem-dobro, weissenborn & percussion, Ole Marius Sandberg- acoustic bass, Inge Glambek-harmonies, Arve Håland-accordian, Rune Bratteberg Homlong-banjo and multi-instrumentalist Fosshagen on fiddle, mandolin, acoustic guitar, mandola, el-bass, banjo, harmonies and shaker. It took almost 3 years to complete. The acoustic arrangements give this collection of original, eclectic Americana tunes a somewhat Bluegrassy feel. Among the 14 titles you'll find stories, social commentary and love-songs.

I hope all you fans will preferably download the whole album to get the entire artistic picture and support this creative endeavor, or stream the living daylights out of the songs! (Spotify, Wimp)

Y'all enjoy!

Some relevant links:

https://shop.klicktrack.com/artist/62226

https://itunes.apple.com/us/album/many-years-to-go/id955011389
---
---
Dahbud Mensch ~ is SANITY the PLAYGROUND of the unIMAGINATIVE ?
We the Corporations,

in Order to gain greater profit, establish our Justice, insure our domestic Tranquility, provide for our common defense, promote our general Welfare, and secure the Blessings of Liberty to ourselves and our Posterity, do ordain and establish this Constitution for US and NOT the PEOPLE of the United States.

TIME FOR A CORPORATE DEATH PENALITY?


Ashcroft says, IF AT FIRST YOU DON'T SUCCEED
.... and is about to blow-up American CIVIL LIBERTIES

First, if one has not read this, now is probably a good time, ... despite that it might take a few minutes.

Second, rather than posting full articles, here is what triggered this post:

Obama unveils cybersecurity proposals: 'Cyber threats are urgent and growing danger'

Proposed legislation will allow companies to share information with government agencies including NSA, with which White House admitted there were 'overlapping issues'

President Obama's New Cybersecurity Proposal Is Already Facing Skepticism

The information-sharing proposal to be announced Tuesday comes in the wake of last year's Sony hack—but already has privacy advocates sounding alarms.

Obama to propose legislation to protect firms that share cyberthreat data

President Obama plans to announce legislation Tuesday that would shield companies from lawsuits for sharing computer threat data with the government in an effort to prevent cyber­attacks.

Here is (imo) the best comment by statistic from the first article:

So it's official...

The US (and its corporate cabal) is one of the least trustworthy nations on earth.

The US corporations will be loving this (just think of all those lucrative contracts with the added bonus of State protection).

Please remind me to avoid all US products and services in future (no offence intended to the many decent ordinary US citizens).

Here are a few reminders from the past.

1). Telecom companies knew they were breaking established laws when they did, what they did, for a War Criminal Bush Administration and were given immunity from prosecution by Republicons and Democraps (sic).

Allegedly, they first spied on Media Executives and Politicians they thought they would have troubles with, in order to hide Bush's shady past; including DUI incidents, being AWOL from military duty, and cocaine usage ... from public scrutiny.


Melba says,
Edith, I hear the Government can tap our phones whenever they damn well want to!!!
Ashcroft who is illegally listening to the conversation says,
That's not true, Edith-It's only to catch terrorists!
Edith questions by asking,
Melba is a terrorist?

2). The Patriot Act, which was never read by a Republicon and Democrap (sic) Congress, before it was passed into law.

The Patriot Act Is Not About Terrorism, It Is About Control of United States Citizens.


John Ashcroft's War on Terrorists
A large government eye watches a couple in bed, who are trying to sleep.

3). The Bush Cocaine Chronicles: Complicity and Cover-up ++++ Fox News reporter says Bush admitted using cocaine, then retreats, citing, 'questions'


got coke?

4). The TIPS program, known as Operation TIPS.


WAR ON TERROR thugs destroy a home, hold a gun on a dog, and look at women's
underwear during a raid. Not finding anything terror related, one thug says,
So...As long as we're here... Does your evil kid smoke dope?

Double Standards

Presidential Hypocrite Barry was a teenage alcohol, marijuana and cocaine user:

What's Good for the Politician
is NOT GOOD for The People?

I find it truly amazing and appalling that politicians and candidates for political office can seem to get away with breaking the law, while the average citizen is punished heavily for doing the same. This issue knows no political party as Democrats and Republicans have both had their fair share of breaking the law and getting away with it. Law Breaking knows no bounds when it comes to politicians. Washington D.C. lawmakers have gotten away with insider trading for many years ... [Click to continue reading]

Republicans Around The Country Are On A Law breaking Rampage

Corrupt Republicans ~ especially Republican Bush Administration with Democrat Support and Scooter Libby

10 Ways Our Politicians
Are Screwing Us

by Morris M, MAY 15, 2013

Click to read entire article at LISTVERSE source

It's not easy being a politician. The pressure is high, the rewards low and there simply aren't enough hours in the day for screwing the electorate. Yeah, that's right: screwing. For all they claim to be representing us, the truth is our politicians are almost-exclusively looking out for number one. How else do you explain stuff like:

10 Accepting Bribes

Lobbying is bribery for rich people. Only instead of being super-illegal it's encouraged, and instead of letting them bend the law it allows them to simply change it. Take gun control. In the months after Sandy Hook, it looked like there would finally be some movement on this issue. Public support for new laws was over ninety percent, both sides of the house seemed interested and it looked like a vote would sail through. Then the day came and the vote came back 'no'. So what happened? The pro-gun lobby put forward a convincing argument and senators rationally changed their minds, right?

Wrong. In the immediate aftermath of the vote, the Guardian revealed that all but 3 'no' senators had received thousands of dollars in pro-gun money. In other words: they'd been bribed. And, thanks to lobbying laws, that bribe was legal.

Now, lobbying is rarely this overt, but it's happening all the time—usually in the form of Washington's 'revolving door'. Put simply: a senator will align himself with a lobby group, vote their way and—the moment he's kicked out of office—get a lucrative job at that same group. It's about as openly corrupt as you can get in a democracy and guess what? There are approximately zero plans to change it.

09 Taking Welfare

If there's one group of people politicians of all colors are happy to piss on, it's welfare recipients. Whether they're talking about 'Welfare Queens' existing on the government teat, Obamacare bankrupting us all or food stamps becoming unaffordable; politicians sure do like to put the boot into those taking government money. So it should come as no surprise that the biggest 'Welfare Queens' of all reside on Capitol Hill.

In 2011, it was revealed that 23 members of congress were claiming farm subsidies. Of those 23, five were sponsored by the Tea Party: the very same Tea Party that opposes all Federal hand-outs. Between them, the Washington Welfare Queens had raked in over $18 million of your money, often while demonizing others for doing exactly the same thing. No matter where you stand on social security, you gotta admit that's pretty low.

08 Robbing the Taxpayer

Remember how I said lobbying was the most-corrupt you could get in a Western democracy? Turns out I lied. Welcome to Britain, where the UK parliament could give Silvio Berlusconi lessons in corruption.

Four years ago, an investigation by the Telegraph revealed that British MPs were using their expense accounts to pay for anything they felt like. And while you or I might be tempted to charge the odd drink or meal to whatever company we work for, these guys were charging for freaking houses. Not only were the charges highly-immoral, they were frequently ludicrous: one politician had the taxpayer pay £1,600 for a duck house and £30,000 for 28 tons of manure; while another claimed £2,200 to have his moat cleaned. As in his actual moat: as in something you only have if you already live in an actual castle. One MP even submitted rental costs for a non-existent property. By the time the dust settled, it became clear the government had been screwing the taxpayer for years, so the whole lot of them were locked in the tower of London and summarily beheaded. At least they would have been if there was any justice in this world.

07 Encouraging Nepotism

Nepotism is where useless people get money or power because their mommy or daddy was kinda important. While some families, like that of Kim Jong-Un, take a direct approach—our Western version is more to do with handing out lucrative jobs and contracts to people on the basis of nothing more than sharing a handful of genes.

Last year, the New York Times ran this story reporting on the findings of Washington watchdog Citizens for Responsibility and Ethics. After trawling through a heck-load of records, the group had discovered 82 lawmakers diverting public and party funds to their relatives, often in the form of lucrative salaries for doing not very much. This included 20 members who used money raised for their own campaigns to campaign on behalf of a son, daughter or spouse. Worst of all, as the NYT editorial noted, the revelations came at a time of eight percent unemployment and worsening poverty: a time when hundreds of thousands of young people were getting thrown on the scrapheap. In other words, plenty of intelligent graduates are being frozen out these jobs in favor of people of no discernible talent—effectively creating a 'political class' with no connection to real life whatsoever.

06 Lying

Let's flip back to the UK for this one. Over there, lying has gotten so routine that two separate stories of made-up government statistics broke in one week. First, an important minister was caught out justifying welfare-robbery by making up facts. Then another high-ranking politician was caught quoting figures from an opinion poll commissioned by a motel-chain, which is about as scientific as it sounds. And that's just in one week: go back even further and you have a guy who was caught speeding on camera and blamed his wife—despite her being at a public conference at the time.

But these are just a handful of examples. Time and again, we encounter politicians breaking election promises, breaking contracts and just flat-out lying whenever they're caught being racist. These are the same people trying to make a living off their 'honest image': yet experience often shows them to be anything but.

05 Ignoring the Law

It's a cliché to say someone thinks he or she is 'above the law', but our politicians apparently didn't get the memo. Whether it's driving while under the influence, sleeping with prostitutes, embezzlement, getting drunk and starting fights or simply being Nixon, our politicians break the law like it won't apply to them. And they're usually right: penniless people who smoke crack get the best part of a decade in prison; rich guys apparently get off with a wrist-slapping six months.

But none of that even begins to touch on the issue of government law-breaking. Put simply, sometimes the entire government makes a law then completely ignores it—as happened recently in England. After a court ruled the government had violated its own minimum wage laws by forcing hundreds of people into near-unpaid labour; the sociopaths in charge voted to bring in another law making them immune from liability. So, to recap: government makes law, government breaks law, government changes law to cover its own ass. There's a word these sort of people need to hear more often, and that word is "guillotine".

04 Looking out for Number One

But our politicians aren't completely stupid: often they simply vote for what would benefit them to begin with, rather than what would benefit the country. Take the expiration of the Bush-era tax cuts and the collective hissy fit Washington threw at the thought of a few rich guys paying a little extra each month. But did you ever stop to think who might benefit from those cuts—aside from millionaires?

That's right: politicians. According to the New York Times, two thirds of senators were millionaires in 2008, while the poorest senator is still earning around 3.5 times the average American wage. Then there's the massive $19,000 pay rise they awarded themselves in 2009—in other words, at the exact same time the economy was in free-fall and we were being told the country was broke. Not to be outdone by their American counterparts, British politicians later went one further by voting themselves a £31,000 salary increase—about $50,000. That's a 30 percent increase; seemingly-timed to coincide with devastating UK cuts to public services.

03 Abusing Office

Earlier this year, the daughter of a Mexican official was refused a table at a Mexico City restaurant, so responded by getting her Dad's inspectors to close the place down. While that case is pretty overt, we here in the West are just as adept at abusing high office—so much so that Business Insider regularly publishes its list of 'most corrupt members of congress', and it sure makes for some ugly reading. Their 2012 edition includes a congresswoman who forced her staff to spy on an opponent; a congressman who used campaign funds to finance his daughter's graduation party; another who offered foreign donors Green Cards in exchange for money; another who allegedly bribed a Federal witness; one who ran a giant Ponzi scheme; several who accepted inappropriate gifts and several more who violated Federal laws. And this list is updated every year with new infractions, new abuses and new redefinitions of the word 'corruption'. In other words, we could give a Banana-Republic lessons in abuse of power, and no-one's willing to do a thing about it.

02 Being Hypocrites

Most of the items on this list deal with some form of hypocrisy—but sometimes, it gets really overt. It may be the moral hypocrisy of talking up God and family values while cheating on your three wives, or evangelizing about raising taxes when you don't pay any yourself, or running your whole campaign on honesty when you're really as corrupt as the rest of them.

But what really sticks in the craw is this constant mantra that we're all suffering equally from this economic Armageddon. We're not: most of us have seen our taxes rise, our incomes shrink and our jobs get a heck of a lot more precarious. Our politicians, meanwhile, have been living it up: installing hundred thousand dollar beds on five hour flights, ordering expensive designer cushions to perch on and enjoying $60 breakfasts at taxpayer expense. Out of touch is one thing, but these guys seem to be living on a different planet.

01 Ignoring Voters

Here's some quick facts: ninety one percent of Americans back moderate gun control measures. Eighty seven percent want the tackling of Federal corruption to become a priority. Fifty percent back legal marijuana. Fifty three percent favor gay marriage. At the time of writing, literally none of those things are being dealt with. Now, I'm not trying to say that majority opinion is always right, or that the government should be ruled by opinion polls. However, when the government consistently supports unpopular measures in the face of hard, scientific evidence, you have to start wondering who they're working for in the first place. 'Cause, right now, it sure as hell isn't us.

Morris M. is a freelance writer and newly-qualified teacher, still naively hoping to make a difference in his students' lives. You can send your helpful and less-than-helpful comments to his email, or visit some of the other websites that inexplicably hire him. Read More: Urban Ghosts

---

---

'It was widely known before the Iraq war over 50% of the Iraqi population were children under the age of 15, and the war began with this act of sheer cowardice.'


For the record Bush said, 'Anyone who harms children is a terrorist.'
The above child was maimed by Republicons and Democraps.

---


The Dictator ~ Sacha Baron Cohen ~ http://vimeo.com/47420554

What would it take for "The People" to understand their lives would be incredibly better and far less complicated if:

NONE OF THE ABOVE
was a 'valid choice' on voter ballots?
---
---
Will these five weird diets
help you lose weight?

From pigging out on potatoes to eating clay, wacky diets abound. Some even work, but do they do more harm than good? We asked the experts (Source)

• How often should I weigh myself?

January is peak wacky diet time, largely because many of us gain weight over the festive period. According to the New England Journal of Medicine, average weight gain is only 0.48kg (just over 1lb), but the bad news is that most of us never lose it, so get inexorably fatter each year.

As Peter Emery, professor of nutrition at King's College London, says: "The only science behind dieting is that you have to eat less if you want to lose weight. Any diet that helps people eat less can be helpful, for example by promoting satiety or suppressing hunger. A lot of these type of diets work by making eating difficult."

So as skinny celebs endorse detox, sugar-free or high-fat diets or extol the virtues of clay, potatoes – or injecting urine – we look at whether these diets are helpful or downright dangerous.

The sell: Davina McCall's book, Davina's 5 Weeks to Sugar Free promises what it says on the cover. It is sensible stuff with an emphasis on cutting out processed, refined sugars and simple carbohydrates such as white bread, and swapping foods that have a high glycaemic index (GI) rating for foods that have a low GI rating. (The index is a ranking of carbohydrate-containing foods based on the overall effect on blood glucose levels.) Foods with a lower GI are preferable as the carbohydrates in them break down more slowly and release energy more gradually.

The expert view: Sensible enough, though Tam Fry, spokesman of the National Obesity Forum, warns that the key to fighting obesity is prevention, starting in childhood: "Twenty-four per cent of four-year-olds are overweight or obese, and 82% of these fat kids will become fat adults." More radical variants of low-sugar diets also advocate cutting out fruit, but Dr Rosalind Miller, nutrition scientist at the British Nutrition Foundation, says: "Fruits provide us with a number of important nutrients such as vitamin C and fibre, as well as natural plant compounds such as polyphenols."

The sell: Lord Byron reputedly lost 5st (31.75kg) in five years by eating potatoes drenched in vinegar. Unfortunately, he died at 36 of a fever so we don't know whether he would have kept the weight off. More recently, Chris Voigt, executive director of the Washington State Potato Commission, ate 20 potatoes a day for 60 days, losing 9.5kg and improving his glucose and cholesterol levels to boot. Potato fans say they are filling, contain a good range of nutrients and have a low glycaemic index.

The expert view: Dr Miller says that, although starchy foods are a good source of energy, "variety is the key and eating excessive amounts of potatoes without including a range of other starchy foods is very unlikely to provide all the nutrients your body needs".

The clay diet

The sell: Shailene Woodley, 22-year-old star of Divergent, is a cheerleader for the diet, which involves stirring edible clay, such as bentonite, into water to drink. "Clay is great for you because your body doesn't absorb it, and it apparently provides a negative charge, so it bonds to negative isotopes. And, this is crazy: it also helps clean heavy metals out of your body," she says. It may seem churlish to question how a negatively charged particle would bond to a negative isotope (whatever that is), but Woodley doesn't claim to be a scientist. The manufacturers say montmorillonite in clay acts as an ion-exchange substance so that heavy metals such as lead and mercury are absorbed and excreted.

The expert view: We can excrete potential toxins perfectly efficiently in urine, stool and bile without needing to eat clay. The Food Standards Agency has even issued a warning, especially to pregnant women, about the dangers of eating clay-based products, as high levels of lead and arsenic were found in online products.

The high-fat diet

The sell: Kim Kardashian reportedly got in shape on a high-fat, low-carbohydrate diet, also known as the ketogenic diet. It mimics fasting in which the body burns fat rather than carbs to produce energy. Burning fat produces ketones, though it isn't clear whether low-glucose levels or high levels of ketones have an anti-inflammatory effect that may help a range of conditions from obesity to dementia.

The expert view: Eating too much fat can cause weight gain, raise cholesterol levels and cause heart disease. There have been reports that eating bilberries can offset these disadvantages, but the studies were done on mice and the claims seem rather fanciful.

The urine diet

The sell: Drinking your own urine is an ancient yogic practice. The claim is that, combined with a strict diet and exercise regime, urine slows ageing, prolongs life and prevents wrinkles and grey hair. A diet that restricts calorie intake to 500 a day, combined with daily injections of urine from pregnant women, apparently led to a weight loss of 0.45kg a day. Urine from pregnant women contains the hormone BHCG, which may speed up your metabolism. The source of this study was a Boston TV station, with no published scientific literature to back it up.

The expert view: Not surprisingly, doctors advise against injecting urine as it is potentially dangerous, with no validated studies to justify its use. If you eat as little as 500 calories a day, you will lose weight regardless. Drinking your own urine is counterintuitive; the minerals in your urine are excreted because you don't need them. If you did, your kidneys would hang on to them.
---
---
Je Suis Charlie


ANONYMOUS ~ #OpCharlieHebdo ~ http://vimeo.com/116413743

Greetings World, we are Anonymous.

On Jan 7, 2015, freedom of speech suffered a large hit. Terrorists breached into "Charlie Hebdo" newspaper's premises and shot several satirical cartoon artists, journalists and two policemen. Though the two suspects are now dead, Al Qaeda is now threatening further attacks in France. Disgusted and also shocked, we can't fall down, as it is our responsibility to react.

First, we wish to express our condolences to the victims's families of this cowardly and despicable act. We are all affected by the death of Cabu, Charb, Tignous and Wolinski, and others, who were great artists that impressed, by their talents, all the history of the press and died courageously for its freedom.

It's obvious that some people don't want, in a free world, this sacrosanct right to express in any way one's opinions. Anonymous has always fought for the freedom of speech, and will never let this right be besmirched by obscurantism and mysticism. "Charlie Hebdo", historical figure of satirical journalism has been targeted. Anonymous must remind every citizen that the press's freedom is fundamental to democracy. Opinions, speech, newspaper articles without threats nor pressure, all those things are rights you can't change.

Tackling the freedom of speech is a direct hit to democracy. Expect a massive reaction from us, because this is one of the many freedom that we have always been always fighting for.

We will be crippling all terrorist outlet websites, and terminating all terrorist social media accounts. We will dump all personal information on every terrorist that we come across. We will not sleep until you are brought to your knees.

To Al-Qaeda, ISIS, and all other extremists;
Operation Charlie Hebdo ENGAGED.

We are Anonymous.
We are legion.
We do not forgive.
We do not forget.
Expect us.

---

ISIS Photo of Their Members Chilling With Sen. John McCain


Senator McCain "chillin'" with ISIS Leaders in Syria

Why do Congress, Senate, & Politicians like John "Hot-dog" McCain Continue To Support Israel's Murder and Maiming of United States Naval Personnel?
Today's Secret Question Is:

GENERAL PETRAEUS or

GENERAL BETRAY US?

REMEMBER KIDS, ... every time you hear Petraeus, or Bush, or Senate, or Congress, or Republican, or Democrat, or Politician, or Obama, or Cornyn, or Smith, or Boxer, or Hunter, or Ros-Lehtinen, or Snow, or Lieberman, or McCain, or Romney, or Thompson ... SCREAM REAL LOUD:


Senate condemns 'General Betray Us' ad ~ Photo: Alex Wong, Getty Images
Sen. John Cornyn, R-Texas, holds up a copy of an ad paid for by MoveOn.org
during a hearing of the Senate Armed Services Committee with Gen. David Petraeus
and U.S. Ambassador to Iraq Ryan Crocker on Capitol Hill September 11 in Washington.


Pee Wee's Punk Rock Pogo Party with Cowboy Curtis
Robert Lyons ~ http://vimeo.com/24793063
---
---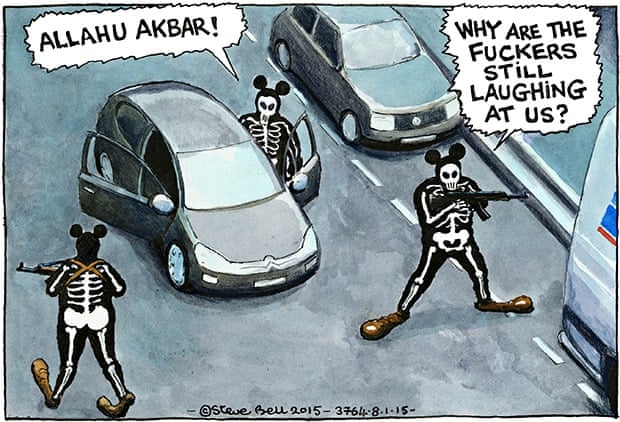 Steve Bell ~ Wednesday 7 January 2015 ~ Source
Charlie Hebdo: We must not stop laughing at these murderous clowns
by Martin Rowson
---
---

Archer's birthday spy car ~ via Mee ~ http://vimeo.com/48102506
---
---

Let Me Blow Your Problems ~ Cosmic Dawn/Panos T ~ http://vimeo.com/116104682
---
---
Paul Krassner ~ The Realist/Writer/Comic/Investigative Satirist
Patty Hearst and the Twinkie Murders:

A Tale of Two Trials, Plus...

by Paul Krassner

Paul Krassner covered both of those controversial trials. He concluded: "Patty Hearst had been kidnapped, kept hostage and brainwashed, yet she was held responsible and was tried for a bank robbery -- in which she was forced to participate -- and she was sentenced to 35 years. Dan White had not been kidnapped, kept hostage and brainwashed, yet he was not really held responsible and was tried for assassinating Mayor George Moscone and Supervisor Harvey Milk -- voluntarily, after blatant premeditation -- and he was sentenced to 7 years."

Also available on e-books.
For more information and books:
Click to Visit Paul Krassner's Home Page
---
---
Today's Secret Question Is:

Are Obama's Sony Sanctions
Imposed on North Korea

similar to Bush's Neocon
Lies about WMD in Iraq?


Oil Corporations and the Bush Administration's Real Reason for Invading Iraq?


October 4, 2001 ~ Ted Rall Cartoon ~ I can see clearly now the pain is gone
Oil Corporations and Bush Administration's Real Reason for Illegal Iraq War?

REMEMBER KIDS, every time you hear Obama, or Bush, or Sony, or Pearl Harbor, or WMD, or Iraq War, or Oil, or Corporation, or Sanctions ... SCREAM REAL LOUD:

"Time for a corporate death penalty?"


Pee Wee's Punk Rock Pogo Party with Cowboy Curtis
Robert Lyons ~ http://vimeo.com/24793063
---
---
Hank Magnuski ~ Scientist ~ Provider of Nobody's Original Home, Internet Pioneer
'Trail Angels' Help Keep
Pacific Crest Hikers on the Path

Pacific Crest Trail hikers are sometimes in the presence of 'angels': Samaritans who just want to lend a hand

by Chris Erskine, December 30, 2014, Los Angeles Times, Article Source


Hikers on the Pacific Crest Trail celebrate their milestone near Hank Magnuski'
pop-up cafe east of the Bay Area. Magnuski offers them coffee, cake and fresh
fruit as they emerge from a rigorous 300-mile stretch. Photo: Hank Magnuski

By any measure, the Pacific Crest Trail is a beastly thing, an angry anaconda that slithers up the entire length of California and all the way to Canada, some 2,650 rugged miles. That's approximately 6 million steps — some of them glorious, many of them merciless.

But along the way, mercy is at hand.

Near the southern trail head, Sandy and Barney Mann open up their five-bedroom San Diego home to up to 60 hikers a night. They even pick them up from the airport and ferry them and their gear to the starting point an hour east.

Up the trail, in Agua Dulce, Donna and Jeff Saufley not only provide a night's rest to more than 1,000 hikers a season, they offer food and shelter to their dogs, horses and the occasional llama.


Hikers make their way along the Pacific Crest Trail near Bend, Ore., with
Mount Washington in the background. Photo: Mark Morical / Associated Press

East of the Bay Area, Hank Magnuski functions as a sort of outdoors concierge, erecting a pop-up cafe to provide hot coffee and fresh fruit topped by whipped cream to hikers coming off a particularly grueling 300-mile stretch.

They are all part of a small network of outdoor Samaritans called "trail angels."

These self-appointed volunteers assist long-distance hikers on one of the most grinding outdoor challenges in the world — comparable, many say, to summiting Mt. Everest. And they do it with little or no compensation, other than the grateful smiles and occasional post-trail postcards.

"There is a quote in Hebrews," Donna Saufley says. "Something along the lines of, 'To show hospitality to strangers is to entertain angels.'"

Estimated at fewer than 100, the trail angels may be America's least-known charitable army. They reach into their own pockets to provide, food, shelter, medicine and hot showers to hikers. If you insist on leaving money under your pillow, they'll usually donate it toward trail maintenance.

Cheryl Strayed's bestselling hiking memoir, "Wild," now a Reese Witherspoon movie, touches on their exploits.

"I think people basically want to help, but it's so complicated — 'What's the best way to help a homeless person? Where do I start?'" Strayed says by phone. "With long-distance hikers, the needs are so simple and the payoffs are direct."

The trail angels explain their generosity by raving about the types of people they encounter. Like Donna Saufley, most consider helping the hikers a spiritual — almost churchly — endeavor, something they were ordained to do.

"We're our better selves out there," she says of the hikers she helps.

An angel among angels, Saufley is the best-known of the trail volunteers. She left a corporate career early and now splits her time between helping hikers and tending to the family electrical contracting business.

Beginning in April, she and her husband set up tents and a trailer to handle the spring crush. Their home, dubbed "Hiker Heaven," is a popular mail drop where backpackers — always desperate to lighten the load — can send and receive packages.

But she sees the long-distance hikers unload more than just unnecessary gear. She talks fondly about the payoffs of being a trail angel: witnessing the hikers' emerging humanity, their grit, their brio and the inevitable baring of souls.

Traveling the trail "is humbling," she says. "I compare it to the peeling of an onion. You see people for what they are.

"I have to say, far and away, these are some of the most interesting people on the planet," Saufley says. "I always say that it's a river of life that washes up to my shore."

Almost none of the trail angels consider what they do an act of pure charity; rather, they think they get as much from the experience as the hikers themselves.

"I am involved on a selfish level because I want to get to know the hikers," says Pea Hicks, a San Diego musician who helps hikers get started at the Mexican border.

"It's a vicarious way to stay involved in the whole thing," says Hicks, who hiked the trail in 2006.

As with the trail itself, the angels are a blossoming phenomenon.

Saufley says that during her first year — 1997 — she hosted 50 hikers all season. Last year, she often had that many staying per night, with a total of 1,200 for the summer.

She loves it when her sanctuary is filled with hikers.

"The sounds of conversations mingling with music and laughter is divine to my ear," the 58-year-old says.

There's a Latin phrase, solvitur ambulando ("it is solved by walking"). And each year, the Pacific Crest Trail Assn., which handles permits, says 2,000 or so people try to solve their lives — or merely accumulate stories of river crossings and bear encounters.

Most of the permit carriers are hiking significant stretches of the trail, with about 1,000 attempting the entire length. Only about half complete the whole thing, the association and others say.

Total thru-hikers are up 15% to 25% a year, though, and the trail has become California's newfound mighty river, drawing enthusiasts from as far away as Australia. As with rivers, it is unable to make up its mind. Around one S curve, a rock slide; around the next, a fallen ancient cedar, big as a bus.

Then there are those endless granite staircases. In the Sierra alone, there are nine passes of 10,000 feet or more.

Some hikers complete the trail several times. Trail angels Barney and Sandy Mann did the five-month march seven years ago to celebrate 30 years of marriage. Two years ago, Ron Ulrich, a Portland man with an affinity for wedding dresses, hiked the whole thing in 26 used bridal gowns. Solvitur ambulando....

"For some, it's a religious pilgrimage," Saufley says. "For others, it's a pub crawl."

Facing their 10th year of taking in hikers, the Manns say those they've helped often stay in touch with post-trail notes and cards. Almost through word of mouth alone, they have become a go-to resource:

"We get the strangest emails — 'I've never written to a total stranger before asking to stay at their house, but I'm told it's OK,'" Sandy says.

And though the trail angels all claim they're really in it for themselves, there is still something ... well, faintly divine about their dedication.

Barney, a retired lawyer, confesses that providing airport runs and meals to hundreds of strangers each spring can leave him and Sandy tired and spent. So what.

"During that time, we go to bed exhausted, and we will invariably turn to each other and say, 'We are so lucky to be able to do this.'"

"We do it because we can," adds Sandy, a retired biology teacher.

For Saufley, the transformations she sees in people are a fair trade for the expense and fatigue.

"They go out for the nature," she says of her long-distance guests. "And they end up finding the peace within themselves."

Solvitur ambulando.

Related KQED Article: Pacific Crest Trail Hikers Find Refuge at the Sonora Pass Cafe
---
---
Notes from ~@~

Carlin Step ~ DJ Steve Porter & Eli Wilkie ~ http://vimeo.com/21162532


The Great Bell Chant (The End of Suffering) ~ http://vimeo.com/6518109


One Day ~ Matisyahu ~ http://vimeo.com/11520225


Unsung Hero ~ Still Anonymous ~ http://vimeo.com/90853494



Remembering the United State Cafe


Rock Of Ages ~ DJ Schmolli / Video: Panos T ~ http://vimeo.com/44298418
---
---
The Heyókȟa symbolize and portray many aspects of the sacred, the Wakȟáŋ. Their satire presents important questions by fooling around. They ask difficult questions, and say things others are too afraid to say. By reading between the lines, the audience is able to think about things not usually thought about, or to look at things in a different way.

Principally, the Heyókȟa functions both as a mirror and a teacher, using extreme behaviors to mirror others, thereby forcing them to examine their own doubts, fears, hatreds, and weaknesses. Heyókȟas also have the power to heal emotional pain; such power comes from the experience of shame--they sing of shameful events in their lives, beg for food, and live as clowns. They provoke laughter in distressing situations of despair and provoke fear and chaos when people feel complacent and overly secure, to keep them from taking themselves too seriously or believing they are more powerful than they are.

In addition, sacred clowns serve an important role in shaping tribal codes. Heyókȟa's don't seem to care about taboos, rules, regulations, social norms, or boundaries. Paradoxically, however, it is by violating these norms and taboos that they help to define the accepted boundaries, rules, and societal guidelines for ethical and moral behavior. This is because they are the only ones who can ask "Why?" about sensitive topics and employ satire to question the specialists and carriers of sacred knowledge or those in positions of power and authority. In doing so, they demonstrate concretely the theories of balance and imbalance. Their role is to penetrate deception, turn over rocks, and create a deeper awareness.
---
---

Turn It Off, Tune It Out, Re-learn to Go Outside & Play.
Internet (1991~2013): A virus forced into prostitution by
greedy corporations & used as a tool to Divide & Conquer.
---
---
Freedom of expression and freedom of speech aren't really important unless they're heard...It's hard for me to stay silent when I keep hearing that peace is only attainable through war. And there's nothing more scary than watching ignorance in action. So I dedicated this Emmy to all the people who feel compelled to speak out and not afraid to speak to power and won't shut up and refuse to be silenced. ~ Tom Smothers
---
---
Science Fiction ... or Not
Do Not Allow This Happen!

[Ed. Note: "Why do you post crap like this?" is frequently asked and the answer requires an example.

During Apollo 11's return from the moon astronaut Neil Armstrong said, "A hundred years ago, Jules Verne wrote a book about a voyage to the Moon. His spaceship, Columbia, took off from Florida and landed in the Pacific Ocean after completing a trip to the Moon. It seems appropriate to us to share with you some of the reflections of the crew as the modern-day Columbia completes its rendezvous with the planet Earth and the same Pacific Ocean tomorrow" (source) and simply, the above example shows science fiction is able become real.

Multus* discovered that posting science fiction stories and false flag information can prevent certain things from happening because powers that be prefer not to give any credibility, whatsoever, to "crap posters."

*Multus ~ Latin word for multiple & an alleged highly educated, secret, fraternal order.

Members of Multus, also known as "Multies," work, on occasion, with "Singulars."

Singulars are most common (87%) and usually educated in one field of study. Multies (3%) are educated in a variety of scientific and related fields of study.

It is alleged one has to have an "Above 33" secret clearance (no president of the United States has ever had) in order to know the true purpose of Multies and ... that they are peaceful, positive beings involved with preservation of humanity.

In order to understand a little more about Multus, ARPA, established during 1958, was renamed "DARPA" (D for Defense) in March 1972, then renamed "ARPA" in February 1993, and then renamed "DARPA" again in March 1996 because Multies refused to harm any living thing. They turned DARPA back into ARPA, for a while, in order to get some important classified work done.]

---

John Titor on Civil War

I remember 2036 very clearly. It is difficult to describe 2036 in detail without spending a great deal of time explaining why things are so different.

In 2036, I live in central Florida with my family and I'm currently stationed at an Army base in Tampa. A world war in 2015 killed nearly three billion people. The people that survived grew closer together. Life is centered on the family and then the community. I cannot imagine living even a few hundred miles away from my parents.

There is no large industrial complex creating masses of useless food and recreational items. Food and livestock is grown and sold locally. People spend much more time reading and talking together face to face. Religion is taken seriously and everyone can multiply and divide in their heads.

Life has changed so much over my lifetime that it's hard to pin down a "normal" day. When I was 13, I was a soldier. As a teenager, I helped my dad haul cargo. I went to college when I was 31 and I was recruited to "time travel" shortly after that. Again, I suppose an average day in 2036 is like an average day on the farm.

There is a civil war in the United States that starts in 2005. That conflict flares up and down for 10 years. In 2015, Russia launches a nuclear strike against the major cities in the United States (which is the "other side" of the civil war from my perspective), China and Europe. The United States counter attacks. The US cities are destroyed along with the AFE (American Federal Empire)...thus we (in the country) won. The European Union and China were also destroyed. Russia is now our largest trading partner and the Capitol of the US was moved to Omaha Nebraska.

One of the biggest reasons why food production is localized is because the environment is affected with disease and radiation. We are making huge strides in getting it cleaned up. Water is produced on a community level and we do eat meat that we raise ourselves.

After the war, early new communities gathered around the current Universities. That's where the libraries were. I went to school at Fort UF, which is now called the University of Florida. Not too much is different except the military is large part of people's life and we spend a great deal of time in the fields and farms at the "University" or Fort.

The Constitution was changed after the war. We have 5 presidents that are voted in and out on different term periods. The vice president is the president of the senate and they are voted separately. ~ John Titor

---

---

Cree Prophecy

Only after the last tree has been cut down,

Only after the last river has been poisoned,

Only after the last fish has been caught,

Only then will you find money cannot be eaten.

---

---

Seriously, ... what would it take for "The People" to understand their lives would be incredibly better and far less complicated if:

NONE OF THE ABOVE
was a 'valid choice' on voter ballots?


American Dream ~ George Carlin/L.I.L.T ~ http://vimeo.com/72719973

Nobody should have that much power

Until there is a solution for this, Nobody will continue to bring Peace to Our Times, feed the hungry, care for the sick, bake apple pie better than Mom, and believes None of the Above should be a choice on Voter Ballots
---
---
Oh, I hope that I see you again I never even caught your name As you looked through my window pane ~ So I'm writing this message today I'm thinking that you'll have a way Of hearing the notes in my tune ~ Where are you going? Where have you been? I can imagine other worlds you have seen ~ Beautiful faces and music so serene ~ So I do hope I see you again My universal citizen You went as quickly as you came ~ You know the power Your love is right You have good reason To stay out of sight ~~ But break our illusions and help us Be the light ~ The Promise by Mike Pinder
Without love in the dream, it will never come true. ~ Jerry Garcia/Robert Hunter
And in the end, the love you take is equal to the love you make. ~ John Lennon
---

Rivers Of Babylon ~ BONEY M ~ http://vimeo.com/68371548
---
Give Peace a Chance

Wars happen when intolerance reaches epic proportions, when the reasons for war become greater than the sanctity of peace. Wars happen when we fail to realize the value of being alive. World leaders try to bring peace, but it is not an issue of institutions. It is human beings who start wars. Before a war begins outside, it starts inside.

The war on the inside is more dangerous because it is a fire that may never be put out. Wars are being fought because peace is not being found within, because it is not being allowed to unfold. We are all searching for something, we may call it success, peace, love, or tranquility. It is the same thing. What we are looking for has many names because we do not know what we need. To find what we need, we look around us. To know where to find what we are looking for, we first need to ask ourselves where we can find it. Have we considered looking within?

Living is not an easy task, especially if we want the best of it. We have to mine for it. Mining is not easy. We have to take out what we need and leave the rest. If we want to mine for peace, then we have to seek what is precious and discard what is not. The thing that we are searching for is not outside of us. It is within us. It always has been and always will be. Contentment feels good, and it is not an accident. It is not an accident that peace feels good. Peace is already here, and it resides in the hearts of all human beings.

Peace is something that has to be felt. One of the most incredible powers we have is that we can feel. When we place peace in front of that power to feel, we feel peace. We are here to be filled with gratitude, love and understanding. We carry a lamp within so bright that even in the darkest night, it can fill our world with light. This light is waiting to be found. Peace makes no distinctions. It does not care if we are rich, if we are poor, or what religion we belong to. It does not care which country we live in.

Peace is waiting to be found. Waiting to once again feel whole, not separated by all the issues that divide our lives. Peace is when the heart is no longer in duality, when the struggle within has been resolved. When peace comes to the heart, serenity follows. Love comes flooding in, uncontrolled. Joy cannot be held back. It bursts through because it is right. That is peace. Peace needs to be felt, love needs to be felt, truth needs to be felt. As long as we are alive, the yearning to feel good, to feel joy, will always be there, and as long as it is there, there will be a need for it to be discovered.

Life is a journey. We are passengers in a train called life, and we are alive in the moment called now. The journey of life is so beautiful that it needs no destination. On this journey, we have been given a compass. The compass is the thirst to be fulfilled. The true journey of life begins the day we begin to seek to quench our thirst. This quest is the most noble one. For many centuries, a voice has been calling out: "What you are looking for is within you. Your truth is within you, your peace is within you, your joy is within you." In our hearts, peace is like a seed waiting in the desert to grow, to blossom. When we allow this seed to blossom inside, then peace is possible outside. We have to give peace a chance.

Will we give peace a chance? - Prem Rawat - India Times

The man whispered, "God, speak to me" and a meadowlark sang. But the man did not hear. So the man yelled "God, speak to me" and the thunder rolled across the sky. But the man did not listen. The man looked around and said, "God let me see you" and a star shined brightly. But the man did not notice. And the man shouted, "God show me a miracle" and a life was born. But the man did not know. So the man cried out in despair, "Touch me God, and let me know you are there" Whereupon God reached down and touched the man. But the man brushed the butterfly away and walked on.


Don't miss out on a blessing because
it isn't packaged the way you expect.
---
---