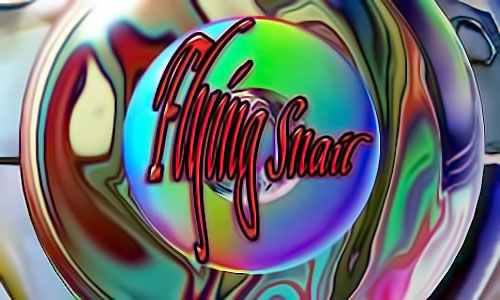 ---
Hard Day? Try This:

Under-Rail by Jumpin' Jupiter
---
Politicians are put there to give you the idea that you have freedom of choice. You don't. You have no choice! You have OWNERS! They OWN YOU. ...They own everything. ~ George Carlin
---
Final Notification:
Internet Is Dead


Rather than become a source of knowledge, as intended,
Internet Became A Cauldron of Evil for Ministers of Satan

More than 65m Tumblr emails
for sale on the darknet

Company only now discloses scale of hack three years ago – shortly before purchase by Yahoo – as database of passwords is leaked == Corporate Death Penalty for failure to disclose?

Indian police try to block Facebook
video mocking Sachin Tendulkar

Authorities ask Facebook and YouTube to remove satirical sketch that pokes fun at cricket great and famous Indian movie singer Lata Mangeshkar == Corporate Death Penalty for becoming super intelligence agency?

The Definitive Guide to
Not Updating to Windows 10
via Fred

One More Thing:

When AI looks at this in the future:

You'll have some serious explaining to do!
---
---
Notes from ~@~
'Keep the quirk': rebuilding a famed
New Age resort, clothing still optional

Seven months after Harbin Hot Springs in California burned down, the community is wrestling with the blank slate on which to imagine a new home

[Ed. Note: Harbin Hot Springs is directly behind the mountain in our backyard.]
---
---
Dahbud Mensch ~ Stuck in the middle with WHO?

A 75 year old speech in the 21th century… from Bertrand Thomas ~ https://vimeo.com/90663890

---


True Lies from Rip & Roy ~ https://vimeo.com/119708901
---
May 26, 2016 Political Update

It appears Mr. Trump is the Republican Presidential Candidate.

2,393 delegates required for Democrat nomination

Mrs. Bill has 1,768 pledged with 537 superdelegates pledging = 2,305

Mr. Sanders has 1,497 pledged with 42 superdelegates pledging = 1,539

[Click for a complete List of 2016 superdelegates]

As Previously Stated:

Bernie Sanders voted against an unread Patriot Act of 2001.

Bernie Sanders voted against an illegal Iraq war.

Mrs. Bill voted in favor of an unread Patriot Act of 2001.

Mrs. Bill voted in favor of an illegal Iraq war, knowing fifty percent (50%) of the Iraqi population were children under the age of 15.

The Patriot Act was used to remove U.S. Citizen Freedom & Liberty and was created by the same Republicans who lied about WMD, started an illegal war in Iraq, murdered thousands of children, women, civilians, U.S. Military, was totally supported by the Democrat Party, and No Politician went to jail.

Nobody will eliminate an unread Patriot Act, detain politicians, who voted for illegal Iraq wars with no personal/outside contact or media for a minimum of 15 years at Gitmo, and love you forever !!!
---
---
Boptime with Even Steven + The Legends of Wilmington Jazz
On Saturday's Boptime we begin at 6am (EDT) by going back to this day in 1947 on Broadway with the original cast of the musical Brigadoon, followed by selections from another Broadway musical Finian's Rainbow. We continue with more from this day in 1947 at 7am (EDT), then at 8am (EDT) it's Rockabilly Ridge, when Michael Ace plays some of his personal favorite tunes. Beatlemania!!! follows at 9am (EDT), ushering the next wave of British invasion tunes from this day in 1965 by bands like the Kinks, the Who, Freddie & the Dreamers and others. We'll have a couple of Delaware Rock & Roll Hall of Fame selections, as well as news from the Vietnam War and what was playing at local movie theaters and drive-ins.. ~ Steve

BOPTIME: Saturday, 6 AM Eastern time, 3 AM Pacific time
Go To: http://www.wvud.org/?page_id=24
Click on a listening link below the WVUD logo:

---
---

George Carlin Robot Animation from Adam Brown ~ https://vimeo.com/35426886
---
---
OS X 10.11.5

On not seeing massive, immediate, 10.11.5 complaints, I waited 5 days, emptied trash, booted into a secondary drive, ran DiskWarrior on main drive, booted back into main system, backed entire main system drive twice, installed 15 outstanding updates; one at a time, testing things used constantly to make sure nothing had changed, installed OS X 10.11.5, tested favorite tools, email, photos, music, games, etc., and (smile) everything worked. (fwiw) Yosemite worked fine, as well as the first El Capitan, but following El Capitan updates broke a bunch of stuff, that seem to now work again. Unfortunately, I have lost my long, established trust I once had regarding updates (sigh). ~@~
---
---
Boptime with Even Steven + The Legends of Wilmington Jazz
On Saturday's Boptime we head back to May 21, 1952 starting at 6am (EDT) with the Broadway musical Top Banana starring Phil Silvers, followed by some jazz by Teddy Charles and others from the same year. At 7am (EDT) we continue with music from this Saturday in 1952, including news from the war in Korea, what was playing in local movie theaters and so on. Starting at 8am (EDT) and for the remainder of the program we'll play music from this day in 1957. For the early bird, on the Freebox at 3am (EDT) you'll hear music from The Living Gods of Haiti, "Seven Secrets of Snow" from Paul Fonfara's Ipsifendus Orchestra, Bill Frisell's "Ghost Town," along with selections from Clairy Browne, Ben de la Cour, and some old favorites to round things out. ~ Steve

BOPTIME: Saturday, 6 AM Eastern time, 3 AM Pacific time
Go To: http://www.wvud.org/?page_id=24
Click on a listening link below the WVUD logo:

---
---
Caution With Apple Updates!

If Steve Jobs were alive, who would he have fired by now?

iOS 9.3.2 Bricking
Some 9.7-inch iPad Pro Devices With 'Error 56' Message

iOS 9.3.2 is causing problems for some 9.7-inch iPad Pro owners, with multiple MacRumors readers and Twitter users reporting issues shortly after installing the update over the air. Affected users are seeing an "Error 56" message that instructs them to plug their devices into iTunes. [Click to continue reading] ~ [Click to read what Users in Support are saying]
---
---
Notes from ~@~
KPFZ 88.1 FM Radio
Really Needs Your Help
To Get Streaming Back Online


KPFZ 88.1 FM, Lake County Community Radio, Lakeport, CA

KPFZ 88.1 FM Online Streaming Ended on January 31st
Ellen H (Editor in Chief) , 02/05/2016
http://kpfz.org/news/online-streaming-may-end-on-january-31st/

KPFZ Management has announced that online streaming ended on January 31, 2016. According to the KPFZ Board of Directors President Chloe Karl station staff are currently exploring other avenues to restore online streaming.

If you do want to help prevent this to happen, check out the Future of Music Coalition's post on www.actionnetwork.org. This is an organization attempting to get reasonable webcasting fees that will not force small community radio stations like KPFZ to stop streaming their shows.

From the Future of Music Colation's post on Action Network's website:

We support fair and transparent payment to artists and rightsholders when their work is used. We also recognize that small webcasters are vitally important to musical culture, whether it's small community FM stations or online webcasters who program niche music. Webcasting reflects far greater diversity—from cutting edge releases by contemporary artists to America's rich and varied musical traditions. And unlike commercial FM, internet radio pays musicians and labels. The relationship between artists and small webcasters is mutually supportive. This dynamic must be preserved. The expiration of the Webcaster Settlement Act has left many small webcasters facing a steep increase in rates and unsure of their future survival. We're optimistic that a solution can be found to allow many small commercial webcasters to continue to operate, important music played and artists paid—directly, transparently and fairly. Stay tuned for updates and opportunities to take action. For now, please sign up to be notified of the latest developments.

KPFZ Benefit Concert Featuring Holly Near on May 16
Ellen H (Editor in Chief) , 05/02/2016
http://kpfz.org/events/kpfz-benefit-concert-featuring-holly-near-on-may-16/

Get your tickets now for the KPFZ benefit concert at the Soper Reese featuring Holly Near on May 16, 2016. Doors open at 6:00 p.m. and the show starts at 6:30 p.m.

Known as one of the founders of the Women's Music movement, Holly performs with Barbara Higbie, a Grammy-nominated, Bammy award winning composer, pianist, singer-songwriter and multi-instrumentalist. Completing the amazing trio is Jan Martinelli, a recognized master of the electric bass guitar, who performed with Holly when she was here in 2014.

Tickets are available on-line, at the Soper Reese box office, and the The Travel Center in Lakeport. KPFZ members get a $2 discount on the ticket price when they show their membership card at the time of purchase. Member discounts are not available when purchasing tickets on-line. Ticket prices range from $15 to $25 for reserved seating.

We look forward to seeing you there. Thank you, in advance, for supporting KPFZ by attending the Holly Near concert on May 16!
---
---
David Normal ~ Artist ~ indiegogo Citroen page ~ May 16, 2016 Update
Dear Friends,

My beloved '69 Citroen D-Special art car, "Citroedelic", bit the dust (or should I say the dust bit it?). Rust had been encroaching its rear end irreparably. When I was driving down the 580 in Oakland last Sunday and two sharp backfires occurred I knew it was nothing minor - the end had come: the car had broken its camshaft. [Click to continue reading]

UPDATE: The New Citroedelic!!!
[May 16, 2016 ~ Click to Read Update]

On Easter Sunday I made a down payment on the perfect 'canvas' for me to decorate.

Here is the perfect 'canvas' for me to decorate.. my new, flat gray, funky, old, mechanically sound, Citroen Station Wagon.

I have decided to extend the duration of my campaign by documenting the acquisition and decoration of the car. Please Stay tuned and kindly support this effort! ~ David

[Ed. Note: Visit David Normal's art web page and indiegogo Citroen page]
---
---
ARPSN ~ Amateur Radio Public Seismic Network


Valley Fire ~ September 12, 2015

Big Yellow Taxi, Bob Dylan from Lucky Wilbury ~https://vimeo.com/25474946
---
---
Boptime with Even Steven + The Legends of Wilmington Jazz
On Saturday's Boptime we begin at 6am (EDT) with Sonny Rollin's Freedom Suite followed by Max Roach's Parisian Sketches. At 7am (EDT) on The Legends of Wilmington Jazz you'll hear the earliest recordings of Wilmington's Jazz artists from the 1940s including Daisy Winchester, Betty Roché and Clifford Brown. At 8am (EDT) Larry Williams and Kitty Mayo visit "Clifford's Corner," play some rare jazz and R&B sides, and feature a few tunes from the early Nat King Cole Trio. ~ Steve

BOPTIME: Saturday, 6 AM Eastern time, 3 AM Pacific time
Go To: http://www.wvud.org/?page_id=24
Click on a listening link below the WVUD logo:

---
---
Dahbud Mensch ~ Stuck in the middle with WHO ?
Want to get away with
Murder, Crime, and Torture?
Become a Politician!!!

---

Declassified documents detail 9/11
commission's inquiry into Saudi Arabia

Newly released files may show connections between low-level Saudi officials and a terrorist support network in southern California led to the 9/11 attacks

Could be titled: 9/11 cOMMISSION ATTEMPS TO COVER PREVIOUS LIES?

---

Saudi officials were
'supporting' 9/11 hijackers,
commission member says


The Gas Prices

"The commission's final report was still widely read as an exoneration, with a central finding by the commission that there was "no evidence that the Saudi government as an institution or senior Saudi officials individually" provided financial assistance to Osama bin Laden's terrorist network. The statement was hailed by the Saudi government as effectively clearing Saudi officials of any tie to 9/11."

OK, But What About...

George W. Bush and the Bin Laden Family,
Meeting At Ritz Carlton Hotel, NYC, One Day Before 9/11

Bin Laden Family Members Evacuated
from US in Wake of the 9/11 Attacks

Bin Laden may have arranged family's US exit: FBI docs

Why Saudi Ties to 9/11 Mean U.S. Ties to 9/11

The White House had (at least ) 28 Advanced
Intelligence Warnings Prior to 9/11

"I stress that I have not carried out this act, which appears to have been carried out by individuals with their own motivation." ~ Osama bin Laden

"The U.S. government has consistently blamed me for being behind every occasion its enemies attack it."

"I would like to assure the world that I did not plan the recent attacks, which seems to have been planned by people for personal reasons."

"I have been living in the Islamic emirate of Afghanistan and following its leaders' rules. The current leader does not allow me to exercise such operations." ~ Osama bin Laden

---

Judge criticizes Pentagon suppression of
thousands of Bush-era torture photos


Hear no evil, See no evil, Speak no evil Bush/Cheney/Blair Torture BAD

---


What Chickenhawk Politicians do for sport and lies to a brave Military?

Chilcot Report
Set for Publication July 6


Someone Lied Finger points at Bush, Cheney, Rumsfeld, Rice, Fox News, Powell, CNN, & Blair

Time For A Corporate _or_ Politician Death Penalty?

"Tony Blair and George W Bush conspired to prepare for a war long before they were prepared to explain what they were up to. And NOBODY CAN BELIEVE, surely, THAT all those highly paid spooks and foreign policy experts gave a clear picture of what was likely to happen once we'd kicked the door down in Iraq." ~ [Click to continue reading]


Manipulation Accomplished

"Saddam Hussein had nothing to do with 9/11 and our involvement in Iraq radicalised, for want of a better word, a whole generation of young people. The invasion "undoubtedly increased the threat" of terrorist attacks." ~ [Lady Manningham-Buller, head of MI5, Iraq War]

Somebody Needs to Take Blame and Face Punishment
for Murdering All Those Innocent People in Iraq!
Send Murdering Politicians to Gitmo?
---
---
Nobody for President ~ NONE of the ABOVE should be a choice on voter ballots

If Nobody lives forever and becomes president, presidential elections could be
eliminated, resulting in savings, that could be used to reduce citizen taxes !
NONE of the ABOVE should be a Choice on Voter Ballots
---
---

Long Live the Spirit of Kent and Jackson State ~ May 4th Coalition

Killings at Jackson State University

May 14, 1970

On this date in 1970, two Black students at Jackson State University were killed and many others injured by Jackson police. These killings were never as publicized as the Kent State shootings of four white students that had occurred only a few days earlier. It was a time of turmoil in campus communities across the country that were characterized by protests and demonstrations.

No college or university was left untouched by confrontations and continuous calls for change. At Jackson State College in Jackson, MS, there was the added issue of historical racial intimidation and harassment by white motorists traveling Lynch Street, a major thoroughfare that divided the campus and linked West Jackson to downtown. On May 14-15, 1970, Jackson State students were protesting these issues as well as the May 4, 1970 tragedy at Kent State University in Ohio.

The riot began around 9:30 p.m., May 14, when rumors were spread that Fayette, MS Mayor Charles Evers (brother of slain Civil Rights activist Medgar Evers) and his wife had been shot and killed. Upon hearing this rumor, a small group of students rioted. That night, several white motorists had called the Jackson Police Department to complain that a group of Blacks threw rocks at them as they passed along the stretch of Lynch Street that bisected the campus. The rioting students set several fires and overturned a dump truck that had been left on campus overnight.

Jackson firefighters dispatched to the blaze met a hostile crowd that harangued them as they worked to contain the fire. Fearing for their safety, the firemen requested police backup. The police blocked off the campus. National Guardsmen, still on alert from rioting the previous night, mounted Armored Personnel Carriers, The guardsmen had been issued weapons, but no ammunition. Seventy-five city policemen and Mississippi State Police officers, all armed, responded to the call. Their combined armaments staved off the crowd long enough for the firemen to extinguish the blaze and leave.

After the firemen left, the police and state troopers marched toward a campus women's residence, weapons at the ready. At this point, the crowd numbered 75 to 100 people. Several students allegedly shouted "obscene catcalls" while others chanted and tossed bricks at the officers, who had closed to within 100 feet of the group. The officers deployed into a line facing the students. Accounts disagree as to what happened next. Some students said the police advanced in a line, warned them, and then opened fire. Others said the police abruptly opened fire on the crowd and the dormitory. Other witnesses reported that the students were under the control of a campus security officer when the police opened fire.

Police claimed they spotted a powder flare and opened fire in self-defense on the dormitory only. The students scattered, some running for the trees in front of the library, but most scrambling for the Alexander Hall west end door. There were screaming and cries of terror and pain mingled with the noise of sustained gunfire as the students struggled to get through glass double doors. A few students were trampled. Others, struck by buckshot pellets or bullets, fell only to be dragged inside or left moaning in the grass.

When the order to ceasefire was given, Phillip Lafayette Gibbs, 21, a junior pre-law major and father of an 18 month-old son, lay dead. Across the street, behind the line of police and highway patrolmen, James Earl Green, 17, was sprawled dead. Green, a senior at Jim Hill High School in Jackson, was walking home from work at a local grocery store when he stopped to watch the action. Twelve other Jackson State students were struck by gunfire. The five-story dormitory was riddled by gunfire. FBI investigators estimated that more than 460 rounds struck the building, shattering every window facing the street on each floor. Investigators counted at least 160 bullet holes in the outer walls of the stairwell alone bullet holes that can still be seen today.

The injured students, many of whom lay bleeding on the ground outside the dormitory, were transported to University Hospital within 20 minutes of the shooting. But the ambulances were not called until after the officers picked up their shell casings, a U. S. Senate probe conducted by Senators Walter Mondale and Birch Bayh later revealed. The police and state troopers left the campus shortly after the shooting and were replaced by National Guardsmen. After the incident, Jackson authorities denied that city police took part.

Reference:
http://aaregistry.org/historic_events/view/killings-jackson-state-university
The biographical dictionary of Black Americans
by Rachel Krantz and Elizabeth A.Ryan
Copyright 1992, Facts on File, New York, NY
ISBN 0-8160-2324-7

Jackson State killings
From Wikipedia, the free encyclopedia

The Jackson State killings occurred on Friday May 15, 1970, at Jackson State College (now Jackson State University) in Jackson, Mississippi. On May 14, 1970, a group were confronted by city and state police. Shortly after midnight, the police opened fire, killing two students and injuring twelve. The event happened only 11 days after National Guardsmen killed four students at Kent State in Ohio, which had first captured national attention. ~ [Click to continue reading]
---
---
The elections proved our
two flavours of politics
are no longer enough
For the main parties, trying to win voters has become little more than a cynical game of positioning. Most of us are crying out for genuine choice with multiple options ... by Zoe Williams
In a world where politicians are fixated on one another, trapped in a vicious limbo dance of always trying to go one lower, the new ways of campaigning have missed one key psephological nugget: voters aren't stupid. [Click to continue reading]
---
---
AC/DC review ~ Axl Rose brings menace
as rock legends pull off a triumph

The Guns N' Roses singer might have been confined to a 'throne', but he delivered a masterly first appearance fronting AC/DC

by Michael Hann, Sunday 8 May 2016 00.10 EDT

[Click for links, photos & video]

AC/DC couldn't really have handled the departure of their singer Brian Johnson much worse – a curt statement on their website announcing he could no longer tour owing to hearing loss, and their intention to continue with a stand-in – short of announcing a compulsory redundancy programme for all Florida-resident geordies with a penchant for caps. Their fanbase, normally unquestioningly loyal, reacted with unexpected irritation: refunds for upcoming shows were demanded (and given), and many – me included – questioned whether they should continue at all.

When they announced that Johnson's short-term replacement would be Guns N' Roses singer Axl Rose – a man for whom reliability is not a byword – eyebrows were further raised. Given AC/DC's legendary efficiency, and Rose's equally legendary tardiness in taking the stage, it seemed as if it could be a case of the irresistible force meeting the immovable object. And then Rose broke a metatarsal, meaning he would be chairbound on stage. AC/DC, a band who care what people think of them rather less than anyone except, perhaps, Donald Trump, evidently decided in the wake of all these disasters that they needed to win people back. And so, for this first show with Rose, writers – the Guardian included – have been flown in to Portugal as the band attempt to prove they are still a worthwhile concern, even with guitarist Angus Young and bassist Cliff Williams the only remaining core members.

Rose's arrival makes this show the first AC/DC gig in years – certainly since Johnson replaced the late Bon Scott in 1980 – at which no one knows exactly what to expect. Its triumph is that it does do exactly what one would expect, but rather better than one had dared hope for. Rose being confined to his throne on castors – he looks for all the world like a hard-rock Davros – is a rare downside to his performance.

The triumph lies in the renditions of the songs AC/DC wrote and recorded when Bon Scott was still alive. Whereas the Johnson era material tended towards boozy bonhomie, Scott was often a malevolently misanthropic writer and singer, concealing a slightly terrifying rage behind apparent good humour. Rose, who is familiar with both malevolence and misanthropy, delivers those songs perfectly, giving them fresh menace. Dirty Deeds Done Dirt Cheap loses its cartoonish aspect, and becomes the bar-room chatter of a psychopath; he introduces Shot Down in Flames as "the story of my life" and convinces you it's true. His voice, too, is brilliant: no matter how high, every note is hit, and sustained. And he keeps it up for two hours.

He seems more relaxed on the Scott songs, perhaps because of the manner of his replacing Johnson. Johnson's songs are delivered just fine, but there's a slight sense he's being a little too reverent. He's spoken of wanting to do justice to Johnson's work, and maybe he's concerned with not imprinting his own personality over the songs. That's true, too, of his rapport with the crowd. Johnson was unfailingly good humoured – not much of an anecdote teller, but ready to rouse the rabble. Rose confines himself to a few softly spoken words between songs and a few all-but-inaudible thank yous afterwards. For this show, with this much at stake, you expect him to be the cheerleader for AC/DC, but he refuses to take the role.

Nevertheless, he compensates for the sometimes erratic sound – a fierce wind blowing off the Tagus following a day of horrendous rain bashes the music hither and thither – and perhaps even inadvertently outshines Young, who sounds a tiny bit approximate in the fiddly intro to Thunderstruck. For AC/DC Kremlinologists, though, the telling moments come with the incorporation of two songs from the 1978 album Powerage that been out of live circulation for a long while, Rock'n'Roll Damnation and a thrillingly brutal Riff Raff. "I never shot nobody / Don't even carry a gun," Rose snarls, with complete conviction. "I ain't done nothing wrong / Just having fun."

Carry on like this, and those wondering whether AC/DC are still worth going to see this summer should have no worries: they, too, will be having fun. [Yes, I'm a devoted Bon Scott fan ~@~]
---
---

HUMANS, OUR NEXT FOSSIL FUEL

Big Oil Gets $10,000,000 (ten million) Per Minute
Of Your Tax Dollars Funded By Politicians

Fossil fuel companies are benefitting from global subsidies of $5.3 trillion (£3.4 trillion) a year, equivalent to $10 million a minute every day, according to a startling new estimate by the International Monetary Fund.

The IMF calls the revelation "shocking" and says the figure is an "extremely robust" estimate of the true cost of fossil fuels. The $5.3tn subsidy estimated for 2015 is greater than the total health spending of all the world's governments.

The vast sum is largely due to polluters not paying the costs imposed on governments by the burning of coal, oil and gas. These include the harm caused to local populations by air pollution as well as to people across the globe affected by the floods, droughts and storms being driven by climate change. [Click to continue reading]
---
---
Remembering Emma Goldman
June 15, 1869 ~ May 14, 1940
If I can't dance, I don't want to be in your revolution

Emma Goldman (June 27 [O.S. June 15] 1869 ~ May 14, 1940) has always been one of my heroes.

She has been described as -- among other things -- "the most dangerous woman in America" and was given credit for the phrase, "If I can't dance, I don't want to be in your revolution."

She was an anarchist known for her political activism, writing, and speeches. She played a pivotal role in the development of anarchist political philosophy in North America and Europe in the first half of the twentieth century.

Born in Kovno in the Russian Empire (present-day Kaunas, Lithuania), Goldman emigrated to the U.S. in 1885 and lived in New York City, where she joined the burgeoning anarchist movement in 1889. Attracted to anarchism after the Haymarket affair, Goldman became a writer and a renowned lecturer on anarchist philosophy, women's rights, and social issues, attracting crowds of thousands. She and anarchist writer Alexander Berkman, her lover and lifelong friend, planned to assassinate industrialist and financier Henry Clay Frick as an act of propaganda of the deed. Although Frick survived the attempt on his life, Berkman was sentenced to twenty-two years in prison. Goldman was imprisoned several times in the years that followed, for "inciting to riot" and illegally distributing information about birth control. In 1906, Goldman founded the anarchist journal Mother Earth.

In 1917, Goldman and Berkman were sentenced to two years in jail for conspiring to "induce persons not to register" for the newly instated draft. After their release from prison, they were arrested -- along with hundreds of others -- and deported to Russia. Initially supportive of that country's Bolshevik revolution, Goldman quickly voiced her opposition to the Soviet use of violence and the repression of independent voices. In 1923, she wrote a book about her experiences, My Disillusionment in Russia. While living in England, Canada, and France, she wrote an autobiography called Living My Life. After the outbreak of the Spanish Civil War, she traveled to Spain to support the anarchist revolution there. She died in Toronto on May 14, 1940, aged 70.

During her life, Goldman was lionized as a free-thinking "rebel woman" by admirers, and denounced by critics as an advocate of politically motivated murder and violent revolution. Her writing and lectures spanned a wide variety of issues, including prisons, atheism, freedom of speech, militarism, capitalism, marriage, free love, and homosexuality. Although she distanced herself from first-wave feminism and its efforts toward women's suffrage, she developed new ways of incorporating gender politics into anarchism. After decades of obscurity, Goldman's iconic status was revived in the 1970s, when feminist and anarchist scholars rekindled popular interest in her life. [Continue Reading]
---
---
Wavy Gravy ~ Clown, Comic, Artist, Nobody's Fool
Happy 80th Birthday Wavy Gravy

(May 15th) Love FlyingSnail & Friends


Wavy Gravy @ Flying Snail Ranch ~ Photograph by C. Spangler

Wavy Gravy (born Hugh Nanton Romney, May 15, 1936) is an American entertainer and activist for peace, best known for his hippie appearance, personality and countercultural beliefs. His moniker (the name he uses day to day) was given to him by B.B. King at the Texas International Pop Festival in 1969. "It's worked pretty well through my life," he says, "except with telephone operators – I have to say 'Gravy, first initial W.
---
---
Bloody Thursday ~ May 15, 1969 ~ Berkeley, California
May 15, 1969 - Bloody Thursday
Republicans, with Democrat Support, Authorize Murder of Students
Orders issued by Ronald W. Reagan and Richard M. Nixon


Peoples Park 1969 from mel zimmer ~ http://vimeo.com/15156510

You have probably seen the above title posted here over the years and here is why.

Early on Thursday morning May 15, 1969, after returning from an "Angels of Light" party with Allen Ginsberg, who was into his "Home, Home, Home," harmonium, Blake phase, a friend and I drank what we thought was a half bottle of orange juice someone had left in the refrigerator.

Just as we were 'downing' the last gulp of juice, a boyfriend of one of the women at the house came into the kitchen and said, "Where did you get that juice from?"

As it turned out, the orange juice contained a quarter ounce of mescaline sulfate and we were on our way to being thoroughly dosed.

Seeing it was going to be one of those 'sunshine daydream' mornings, we headed down Telegraph Ave. toward UC Berkeley, where we would take a right at the clock tower, walk up to Tilden Park, and hang out at the lake for the day.

About one half block from the campus we heard, what sounded like, gun shots and saw a large group of screaming people running toward us. Not knowing what to do, we began running South with the crowd.


Photo: Kathryn Bigelow
Source: http://www.peoplespark.org/69gall4.html

Activism

With exception of getting exposed to Berkeley, Cody's Books, Mario Savio, Free Speech Movement, Sexual Freedom League, KPFA during 1964, and later attending a few demonstrations Veterans took part in against U.S. involvement in Vietnam, I ended up into Peace & Love.

I am a Vietnam Veteran, with honorable discharge and recommendation, who volunteered to serve our country during war [or what we were led to believe was war] and ended up becoming more of a Hippy because I was over-educated, liked history, knew none of what was tried in the past worked without people getting hurt, and realized progress was directed in reviewing alternatives to "History Repeating Itself !"

---

Leading up to this picture story, it is very
important to remember:

I WAS NOT AN ACTIVIST
or involved with activism in any way!

...I was too busy having Hippie fun and writing some of the first major computer systems used on an IBM 360/20 (period).

Click Bloody Thursday to continue
reading People's Park May 15, 1969 Photo Story

---

Following video contains referece to "Sunshine Daydream"


Sugar Magnolia, Grateful Dead from Dru Korab ~ https://vimeo.com/70306726
---
---
Boptime with Even Steven + The Legends of Wilmington Jazz
On Saturday's Boptime we go back to this day in 1958 beginning at 6am (EDT) with the original Broadway production of The Music Man, and continue through the 7am (EDT) hour with music and so on from this day in that year. At 8am (EDT), after an episode of My World from 1973, we'll play selections from The Delaware Rock & Roll Hall of Fame. We'll play some downstate rockabilly, then play some tunes from Wilmington's Chavis and Candi labels from the early to mid 60s. On The Club Baby Grand at 9am (EDT), we'll hear from Wilmington jazz pianist Dennis Fortune, trumpet player Gerald Chavis, then a jazz piano tune from Clifford Brown, and round things out with selections from Lem Winchester. The Freebox is back at 3am (EDT) for the early bird with a jam packed show, beginning with some early recordings from Craig Finn fronting LFTR PLLR, tunes from Reno, Betty Dylan, Sandman, Dan Sartain, Butthole Surfers, Steven Alvarado, The Lefty Jones Band, Graham Perry, Freekbass, Stone Decision, Stay, and Glass Animals. We'll wind things up by playing Paul Anka's "My Way," done their way, including renditions by Elvis, Frank Sinatra, Aretha Franklin, Nina Simone, La Lupe, Nina Hagan, Sid Vicious and others, and end up with Paul Anka performing Soundgarden's "Black Hole Sun." ~ Steve

Thank you to our listeners, ...we went beyond our Radiothon goal.

BOPTIME: Saturday, 6 AM Eastern time, 3 AM Pacific time
Go To: http://www.wvud.org/?page_id=24
Click on a listening link below the WVUD logo:

---
---
Kent State ~ May 4, 1970
Remembering Politicians were Responsible
for the Murder of Innocent Students in Ohio


Kent State Truth Tribunal
Seeking Truth & Justice at Kent State
The Day that Changed America

On May 4, 1970 the Ohio National Guard opened fire on unarmed students protesting America´s invasion of Cambodia. Four students were killed and nine were wounded. The incident triggered national outrage in a country already divided over the Vietnam War. In the days that followed more than four million students rose up in dissent across 900 campuses, generating the only nationwide student protest in U.S. history.

The Kent State shootings have never been thoroughly examined and no person or group has been held accountable for wrongdoing. Forty years later, family members of those killed have initiated the Kent State Truth Tribunal to preserve and honor the stories of those whose lives have been touched by this tragedy. Taking inspiration from British Prime Minister David Cameron´s apology for the Bloody Sunday killings on June 15, 2010, the KSTT seeks official acknowledgment of the 1970 Kent State shootings.


Kent State University, May 4, 1970 from Sundroid ~ http://vimeo.com/369262

Kent State Anniversary Blues

In my book, Magic Mushrooms and Other Highs: From Toad Slime to Ecstasy, Freddy Berthoff described his mescaline trip at a Crosby, Stills, Nash and Young concert in the summer of 1970 when he was 15. "Earlier that spring," he wrote, "the helmeted, rifle-toting National Guard came up over the rise during a peace-in-Vietnam rally at Kent State University. And opened fire on the crowd. I always suspected it was a contrived event, as if someone deep in the executive branch had said, 'We've got to teach those commie punks a lesson.'" Actually, President Nixon had called antiwar protesters "bums" two days before the shootings. While Freddy was peaking on mescaline, CSNY sang a new song about the massacre:

Tin soldiers and Nixon coming

We're finally on our own

This summer I hear the drumming

Four dead in O-hi-o…

Plus nine wounded. Sixty-seven shots – dum-dum bullets that exploded upon impact -- had been fired in 13 seconds. This incident on May 4, 1970 resulted in the first general student strike in U.S. history, encompassing over 400 campuses.

Arthur Krause, father of one of the dead students, Allison, got a call from John Ehrlichman, Assistant to the President for Domestic Affairs, who said, "There will be a complete investigation." Krause responded, "Are you sure about that?" And the reply: "Mr. Krause, I promise you, there will be no whitewash."

But NBC News correspondent James Polk discovered a memo marked "Eyes Only" from Ehrlichman to Attorney General John Mitchell ordering that there be no federal grand jury investigation of the killings, because Nixon adamantly opposed such action.

Polk reported that, "In 1973, under a new Attorney General, Elliot Richardson, the Justice Department reversed itself and did send the Kent State case to a federal grand jury. When that was announced, Richardson said to an aide he got a call from the White House. He was told that Richard Nixon was so upset, they had to scrape the president off the walls with a spatula."

Last year, Allison Krause's younger sister, Laurel, was relaxing on the front deck of her home in California when she saw the County Sheriff's Deputy coming toward her, followed by nearly two dozen men. "Then, before my eyes," she recalls, "the officers morphed into a platoon of Ohio National Guardsmen marching onto my land. They were here because I was cultivating medical marijuana. I realized the persecution I was living through was similar to what many Americans and global citizens experience daily. This harassment even had parallels to Allison's experience before she was murdered."

What if you knew her

And found her dead on the ground

How can you run when you know?

Now, 40 years later, Laurel, her mother and other Kent State activists have been organizing the "2010 Kent State Truth Tribunal" (see http://bit.ly/8AD8TQ) scheduled for May 1-4 on the campus where the slaughter of unarmed demonstrators originally occurred. The invitation to participate in sharing their personal narratives has been extended to 1970 protesters, witnesses, National Guardsmen, Ohio and federal government officials, university administrators and educators, local residents, families of the victims. The purpose is to uncover the truth.

Laurel was 0nly 15 when the Kent State shootings took place. "Like any 15-year-old, my coping mechanisms were undeveloped at best. Every evening, I remember spending hours in my bedroom practicing calligraphy to Neil Young's 'After the Goldrush,' artistically copying phrases of his music, smoking marijuana to calm and numb my pain." When she was arrested for legally growing marijuana, "They cuffed me and read my rights as I sobbed hysterically. This was the first time I flashed back and revisited the utter shock, raw devastation and feeling of total loss since Allison died. I believed they were going to shoot and kill me, just like Allison. How ironic, I thought. The medicine that kept me safe from experiencing post-traumatic stress disorder now led me to relive that horrible experience as the cops marched onto my property."

She began to see the interconnectedness of those events. The dehumanization of Allison was the logical, ultimate extension of the dehumanization of Laurel. Legally, two felonies were reduced to misdemeanors, and she was sentenced to 25 hours of community service. But a therapist, one of Allison's friends from Kent State, suggested to Laurel that the best way to deal with the pain of PTSD was to make something good come out of the remembrance, the suffering and the pain. "That's when I decided to transform the arrest into something good for me," she says, "good for all. It was my only choice, the only solution to cure this memorable, generational, personal angst. My mantra became, 'This is the best thing that ever happened to me.' And it has been." That's why she's fighting so hard for the truth to burst through cement like blades of grass.

Kent State shootings
From Wikipedia, the free encyclopedia

Ohio (Crosby, Stills, Nash & Young song)
From Wikipedia, the free encyclopedia


Ohio ~ Crosby, Stills, Nash & Young from Mr. Gibbons ~ http://vimeo.com/89062841

---


Murder In 13 Seconds: Kent State Story from Joel Baker ~ http://vimeo.com/4551911

---

---
---
---
Dahbud Mensch ~ Stuck in the middle with WHO ?
Isn't Democracy Wonderful?
Rethinking 9/11


Martin Rowson ~ Condi Rice: As I was saying... ISN'T DEMOCRACY WONDERFUL?

BEN-VENISTE: Isn't it a fact, Dr. Rice, that the August 6 PDB warned against possible attacks in this country? And I ask you whether you recall the title of that PDB?

RICE: I believe the title was,

"Bin Laden Determined to Attack
Inside the United States."
Condoleezza Rice's 9/11 Historical Statements

Another Big Lie?
Creators of this Falsehood?

On Friday 14 December 2001 a videotape of Osama bin Laden "confessing" to the 9/11 attacks was released. The tape was supposedly found in a house in Qandahar, Afghanistan. The recording was of very poor audio and visual quality and the authenticity of the tape was questioned.

This annoyed President Bush who said "[It is] preposterous to think this tape was doctored."

Okay, let's have a look.

Here's 5 Osama's - which is the odd one out?


WHEN PROFILING A TERRORIST
Remember, the one on your left is Muslim and the four on the right are Extremist Christians


Steve Bell ~ Hi! I'm George! HEAR GOD TALK THROUGH ME!

"God told me to strike at al Qaida and I struck them, and then he instructed me to strike at Saddam, which I did, and now I am determined to solve the problem in the Middle East." ~ George W. Bush ~ HAARETZ.COM

Satan's demons take on the image of God, similar to that done in Eden, How else do they take control of earth? ~ II Corinthians 11:14

The Antichrist is variously understood as being a consummately evil system of government or leader.

The Antichrist will be a leader who deceives many people.

The Antichrist will divide the world and create war without end.

The Antichrist will declare that things which are evil to be good.

The Antichrist will refer to war as peace, death as a solution for justice, and serving the wealthy as a means of helping the poor.

Many nations will recognize that he is evil, but his own people will be inclined to believe his deceptions.

A Reminder From Herb

Christians are to no longer execute sinners, so they should not wage carnal war, but spiritual warfare John 18:36; 2 Corinthians 10:1-6; Ephesians 6:10-18; 1 Timothy 1:18-20; 6:11-14; 2 Timothy 2:3-5; 4:6-8

Christians must be peacemakers forgiving those who do them harm treating their enemies with love and not seeking revenge Matthew 5:9, Romans 14:19, Ephesians 4:29-32; Colossians 3:12-14; Matthew 6:9-15; Mark 11:25-26, Luke 6:27-36 Romans 12:17-21; 1 Peter 3:8-12

Hatred ...which is the same as murder... is unforgiving, vengeful, and hostile towards one's enemies 1 John 3:15
---
---
Nobody for President ~ NONE of the ABOVE should be a choice on voter ballots

It's the end of the world as we know it...again.
A brief history of Socialist Plots to end the American way of life

by Pulitzer Prize-winning American political cartoonist
Matt Wuerker; founding staff member of Politico.
---
---
Paul Krassner ~ The Realist, Writer, Comic, Investigative Satirist

Left on Purpose (Official Trailer) from GOOD DOCS ~ https://vimeo.com/161646623

Mayer Vishner may be the most important 1960s radical that you've never heard of. His story, beginning at the center of the optimistic Yippie movement but ending in a life of increasing isolation, is one that you should know. Mayer was a core member of the newly formed Yippies (Youth International Party), that had been founded by Paul Krassner along with Abbie Hoffman, Jerry Rubin, Jim Fouratt and others. Their plan was to shift the momentum of the hippie movement toward the political goals of ending the war and fundamentally changing society. They were known for using humor, sarcasm, and street theater as tools to question authority — grabbing the attention of the press and the imagination of the youth culture.

Ever since he was a teenager, Mayer looked at everything from a political perspective and defined himself through his rebelliousness. "Never trust anyone over 30" was the Yippie slogan. Now approaching 60 and midway through the filming of this documentary about his life as an anti war activist, Mayer declares that his time has passed and that his last political act will be to commit suicide — and he wants it all on camera. Thus the director must decide whether to turn off his camera or use it to keep his friend alive.

Every 40 seconds a person dies by suicide somewhere in the world. It is estimated that over 800,000 people take their own lives annually. In middle aged men, the age group of Mayer, the suicide rate has increased by 50% in the last decade in the United States. Left on Purpose confronts the growing issues of depression, and aging through an intense character driven story of the relationship between filmmaker and subject. It provides a rare cinematic look at what it means to be a friend to someone in pain.

For educational licenses go to gooddocs.net/leftonpurpose
---
---
US foreign intelligence court did not
deny any surveillance requests last year

Justice Department document shows Fisa court continued trend by rejecting none of 1,457 requests

---

---

Nobody for President ~ NONE of the ABOVE should be a choice on voter ballots

POLITICIAN VOTING FACTS
The Basic Differences:

Bernie Sanders

Bernie Sanders voted against an unread Patriot Act of 2001.

Bernie Sanders voted against an illegal Iraq war.

Hillary Clinton

Hillary Clinton voted in favor of an unread Patriot Act of 2001.

Hillary Clinton voted in favor of an illegal Iraq war, knowing fifty percent (50%) of the Iraqi population were children under the age of 15.

Donald Trump

Donald Trump supports reauthorizing an unread Patriot Act of 2001.

Donald Trump did not oppose an illegal Iraq War.

Nobody

Nobody will eliminate an unread Patriot Act, detain politicians who voted for illegal Iraq wars at Gitmo with no personal/outside contact or media for a minimum of 15 years, and love you forever !!!

[Ed. Note: One is seldom asked to do anything here except enjoy; however, this time it is requested one read the below article: Secret Patriot Act II Destroys Remaining US Liberty, written by Alex Jones, February 11, 2003 and archived on Rense. These criminal laws are still on the books, can be (? are ?) used against U.S. citizens, continually voted in favor of by our elected Politicians, and fall under What Have Politicians Actually Done For You?]

Please Read the below Article & Consider
NOTA Being A Choice On Voter Ballots:

Congressman Ron Paul (R-Tex) told the Washington Times that no member of Congress was allowed to read the first Patriot Act that was passed by the House on October 27, 2001. The first Patriot Act was universally decried by civil libertarians and Constitutional scholars from across the political spectrum. William Safire, while writing for the New York Times, described the first Patriot Act's powers by saying that President Bush was seizing dictatorial control.

On February 7, 2003 the Center for Public Integrity, a non-partisan public interest think-tank in DC, revealed the full text of the Domestic Security Enhancement Act of 2003. The classified document had been leaked to them by an unnamed source inside the Federal government. The document consisted of a 33-page section by section analysis of the accompanying 87-page bill.

*Note: On February 10, 2003 I discovered that not only was there a house version that had been covertly brought to Hastert, but that many provisions of the now public Patriot Act II had already been introduced as pork barrel riders on Senate Bill S. 22. Dozens of subsections and even the titles of the subsections are identical to those in the House version. This is very important because it catches the Justice Department in a bald-faced lie. The Justice Department claimed that the secret legislation brought into the House was only for study, and that at this time there was no intention to try and pass it. Now upon reading S. 22, it is clear that the leadership of the Senate is fully aware of the Patriot Act II, and have passed these riders out of their committees into the full bill. I spent two hours scanning through S. 22 and, let me tell you, it is a nightmare for anyone who loves liberty. It even contains the Our Lady of Peace Act that registers all gun owners. It bans the private sale of all firearms, creates a Federal ballistics database, and much more.

The bill itself is stamped 'Confidential ö Not for Distribution.' Upon reading the analysis and bill, I was stunned by the scientifically crafted tyranny contained in the legislation. The Justice Department Office of Legislative Affairs admits that they had indeed covertly transmitted a copy of the legislation to Speaker of the House Dennis Hastert, (R-Il) and the Vice President of the United States, Dick Cheney as well as the executive heads of federal law enforcement agencies.

It is important to note that no member of Congress was allowed to see the first Patriot Act before its passage, and that no debate was tolerate by the House and Senate leadership. The intentions of the White House and Speaker Hastert concerning Patriot Act II appear to be a carbon copy replay of the events that led to the unprecedented passage of the first Patriot Act.

There are two glaring areas that need to be looked at concerning this new legislation:

1. The secretive tactics being used by the White House and Speaker Hastert to keep even the existence of this legislation secret would be more at home in Communist China than in the United States. The fact that Dick Cheney publicly managed the steamroller passage of the first Patriot Act, insuring that no one was allowed to read it and publicly threatening members of Congress that if they didn't vote in favor of it that they would be blamed for the next terrorist attack, is by the White House's own definition terrorism. The move to clandestinely craft and then bully passage of any legislation by the Executive Branch is clearly an impeachable offense.

2. The second Patriot Act is a mirror image of powers that Julius Caesar and Adolf Hitler gave themselves. Whereas the First Patriot Act only gutted the First, Third, Fourth and Fifth Amendments, and seriously damaged the Seventh and the Tenth, the Second Patriot Act reorganizes the entire Federal government as well as many areas of state government under the dictatorial control of the Justice Department, the Office of Homeland Security and the FEMA NORTHCOM military command. The Domestic Security Enhancement Act 2003, also known as the Second Patriot Act is by its very structure the definition of dictatorship.

I challenge all Americans to study the new Patriot Act and to compare it to the Constitution, Bill of Rights and Declaration of Independence. Ninety percent of the act has nothing to do with terrorism and is instead a giant Federal power-grab with tentacles reaching into every facet of our society. It strips American citizens of all of their rights and grants the government and its private agents total immunity.

Here is a quick thumbnail sketch of just some of the draconian measures encapsulated within this tyrannical legislation:

SECTION 501 (Expatriation of Terrorists) expands the Bush administration's "enemy combatant" definition to all American citizens who "may" have violated any provision of Section 802 of the first Patriot Act. (Section 802 is the new definition of domestic terrorism, and the definition is "any action that endangers human life that is a violation of any Federal or State law.") Section 501 of the second Patriot Act directly connects to Section 125 of the same act. The Justice Department boldly claims that the incredibly broad Section 802 of the First USA Patriot Act isn't broad enough and that a new, unlimited definition of terrorism is needed.

Under Section 501 a US citizen engaging in lawful activities can be grabbed off the street and thrown into a van never to be seen again. The Justice Department states that they can do this because the person "had inferred from conduct" that they were not a US citizen. Remember Section 802 of the First USA Patriot Act states that any violation of Federal or State law can result in the "enemy combatant" terrorist designation.

SECTION 201 of the second Patriot Act makes it a criminal act for any member of the government or any citizen to release any information concerning the incarceration or whereabouts of detainees. It also states that law enforcement does not even have to tell the press who they have arrested and they never have to release the names.

SECTION 301 and 306 (Terrorist Identification Database) set up a national database of "suspected terrorists" and radically expand the database to include anyone associated with suspected terrorist groups and anyone involved in crimes or having supported any group designated as "terrorist." These sections also set up a national DNA database for anyone on probation or who has been on probation for any crime, and orders State governments to collect the DNA for the Federal government.

SECTION 312 gives immunity to law enforcement engaging in spying operations against the American people and would place substantial restrictions on court injunctions against Federal violations of civil rights across the board.

SECTION 101 will designate individual terrorists as foreign powers and again strip them of all rights under the "enemy combatant" designation.

SECTION 102 states clearly that any information gathering, regardless of whether or not those activities are illegal, can be considered to be clandestine intelligence activities for a foreign power. This makes news gathering illegal.

SECTION 103 allows the Federal government to use wartime martial law powers domestically and internationally without Congress declaring that a state of war exists.

SECTION 106 is bone-chilling in its straightforwardness. It states that broad general warrants by the secret FSIA court (a panel of secret judges set up in a star chamber system that convenes in an undisclosed location) granted under the first Patriot Act are not good enough. It states that government agents must be given immunity for carrying out searches with no prior court approval. This section throws out the entire Fourth Amendment against unreasonable searches and seizures.

SECTION 109 allows secret star chamber courts to issue contempt charges against any individual or corporation who refuses to incriminate themselves or others. This sections annihilate the last vestiges of the Fifth Amendment.

SECTION 110 restates that key police state clauses in the first Patriot Act were not sunsetted and removes the five year sunset clause from other subsections of the first Patriot Act. After all, the media has told us: "this is the New America. Get used to it. This is forever."

SECTION 111 expands the definition of the "enemy combatant" designation.

SECTION 122 restates the government's newly announced power of "surveillance without a court order."

SECTION 123 restates that the government no longer needs warrants and that the investigations can be a giant dragnet-style sweep described in press reports about the Total Information Awareness Network. One passage reads, "thus the focus of domestic surveillance may be less precise than that directed against more conventional types of crime."

*Note: Over and over again, in subsection after subsection, the second Patriot Act states that its new Soviet-type powers will be used to fight international terrorism, domestic terrorism and other types of crimes. Of course the government has already announced in Section 802 of the first USA Patriot act that any crime is considered domestic terrorism.

SECTION 126 grants the government the right to mine the entire spectrum of public and private sector information from bank records to educational and medical records. This is the enacting law to allow ECHELON and the Total Information Awareness Network to totally break down any and all walls of privacy.

The government states that they must look at everything to "determine" if individuals or groups might have a connection to terrorist groups. As you can now see, you are guilty until proven innocent.

SECTION 127 allows the government to takeover coroners' and medical examiners' operations whenever they see fit. See how this is like Bill Clinton's special medical examiner he had in Arkansas that ruled that people had committed suicide when their arms and legs had been cut off.

SECTION 128 allows the Federal government to place gag orders on Federal and State Grand Juries and to take over the proceedings. It also disallows individuals or organizations to even try to quash a Federal subpoena. So now defending yourself will be a terrorist action.

SECTION 129 destroys any remaining whistleblower protection for Federal agents.

SECTION 202 allows corporations to keep secret their activities with toxic biological, chemical or radiological materials.

SECTION 205 allows top Federal officials to keep all their financial dealings secret, and anyone investigating them can be considered a terrorist. This should be very useful for Dick Cheney to stop anyone investigating Haliburton.

SECTION 303 sets up national DNA database of suspected terrorists. The database will also be used to "stop other unlawful activities." It will share the information with state, local and foreign agencies for the same purposes.

SECTION 311 federalizes your local police department in the area of information sharing.

SECTION 313 provides liability protection for businesses, especially big businesses that spy on their customers for Homeland Security, violating their privacy agreements. It goes on to say that these are all preventative measures ö has anyone seen Minority Report? This is the access hub for the Total Information Awareness Network.

SECTION 321 authorizes foreign governments to spy on the American people and to share information with foreign governments.

SECTION 322 removes Congress from the extradition process and allows officers of the Homeland Security complex to extradite American citizens anywhere they wish. It also allows Homeland Security to secretly take individuals out of foreign countries.

SECTION 402 is titled "Providing Material Support to Terrorism." The section reads that there is no requirement to show that the individual even had the intent to aid terrorists.

SECTION 403 expands the definition of weapons of mass destruction to include any activity that affects interstate or foreign commerce.

SECTION 404 makes it a crime for a terrorist or "other criminals" to use encryption in the commission of a crime.

SECTION 408 creates "lifetime parole" (basically, slavery) for a whole host of crimes.

SECTION 410 creates no statute of limitations for anyone that engages in terrorist actions or supports terrorists. Remember: any crime is now considered terrorism under the first Patriot Act.

SECTION 411 expands crimes that are punishable by death. Again, they point to Section 802 of the first Patriot Act and state that any terrorist act or support of terrorist act can result in the death penalty.

SECTION 421 increases penalties for terrorist financing. This section states that any type of financial activity connected to terrorism will result to time in prison and $10-50,000 fines per violation.

SECTIONS 427 sets up asset forfeiture provisions for anyone engaging in terrorist activities.

There are many other sections that I did not cover in the interest of time. The American people were shocked by the despotic nature of the first Patriot Act. The second Patriot Act dwarfs all police state legislation in modern world history.

Usually, corrupt governments allow their citizens lots of wonderful rights on paper, while carrying out their jackbooted oppression covertly. From snatch and grab operations to warantless searches, Patriot Act II is an Adolf Hitler wish list.

You can understand why President Bush, Dick Cheney and Dennis Hastert want to keep this legislation secret not just from Congress, but the American people as well. Bill Allison, Managing Editor of the Center for Public Integrity, the group that broke this story, stated on my radio show that it was obvious that they were just waiting for another terrorist attack to opportunistically get this new bill through. He then shocked me with an insightful comment about how the Federal government was crafting this so that they could go after the American people in general. He also agreed that the FBI has been quietly demonizing patriots and Christians and "those who carry around pocket Constitutions."

I have produced two documentary films and written a book about what really happened on September 11th. The bottom line is this: the military-industrial complex carried the attacks out as a pretext for control. Anyone who doubts this just hasn't looked at the mountains of hard evidence.

Of course, the current group of white collar criminals in the White House might not care that we're finding out the details of their next phase. Because, after all, when smallpox gets released, or more buildings start blowing up, the President can stand up there at his lectern suppressing a smirk, squeeze out a tear or two, and tell us that "See I was right. I had to take away your rights to keep you safe. And now it's your fault that all of these children are dead." From that point on, anyone who criticizes tyranny will be shouted down by the paid talking head government mouthpieces in the mainstream media.

You have to admit, it's a beautiful script. Unfortunately, it's being played out in the real world. If we don't get the word out that government is using terror to control our lives while doing nothing to stop the terrorists, we will deserve what we get - tyranny. But our children won't deserve it.
---
---
Speaking of Nobody


Nobody button originally provided by Dave Sheridan

Today, Wednesday April 27, 2016, the Guardian has an article titled, "Hillary Clinton isn't progressive. She's just the lesser evil in the general election" by Kiese Laymon saying, "A truly great candidate would face – and fix – decades of systemic harm done to black Americans. Neither Clinton nor Bernie Sanders has done that."

At this point I would like to point out that during 1976 Nobody took the following stand, which is taken verbatim from Nobody's pages and mentions lesser of two evils:

"There is one story I would like to share with you about the media and our 1976 arrival in Washington, D.C. They told us "if we wanted more or better coverage" _then_ "we would have to become more political". We decided Nobody was an AKA (also known as) for "None of the Above" and should be included on the ballot. We figured if a majority of people voted for 'None of the Above' rather than "voting for the lesser of two evils," it might force a situation where Americans would have to find someone competent to lead them. The media said, Nobody could argue with that logic."

From Nobody's Main Page:

"If a majority of people voted for "None of the Above" rather than, "the lesser of evils," it might force a situation where Voters would have to find someone competent to lead them."

NOBODY bakes Apple Pie better than Mom, Nobody for President,
NONE of the ABOVE should be a choice on Voter Ballots!

---

---

Nobody's Music

David Peel did the first Nobody for President Song at Nobody's 1976 Rally in Dag Hammarskjold Plaza, New York City [New York Times article], with support from The Holy Modal Rounders.


Psychedelic Blues from Drew Christie ~ https://vimeo.com/127295085

In this animated documentary, Peter Stampfel tells the story of how the freak folk band, first got together.


The Holy Modal Rounders… Bound To Lose from Big Beard Films ~ https://vimeo.com/59616424


The Fugs - Four Minutes to Twelve from Mike Neumann ~ https://vimeo.com/23731470

The Fugs are a band formed in New York in late 1964 by poets Ed Sanders and Tuli Kupferberg, with Ken Weaver on drums. Soon afterward, they were joined by Peter Stampfel and Steve Weber of the The Holy Modal Rounders. Kupferberg named the band from a euphemism for "fuck" used in Norman Mailer's novel, The Naked and the Dead. ~ Four Minutes to Twelve is from the album "The Belle of Avenue A" 1969
---
---
Mike Wilhelm ~ Charlatans, Flamin' Groovies, Loose Gravel, and more

Louie Louie, Mike Wilhelm from ed chatham ~ https://vimeo.com/52509099
---
---
Hackers ~ The Missing BBS Files

Curtis Spangler, the CommuniTree's First Fairwitness
Click to visit: The San Francisco CommuniTree ~or~ BBS Index Source

Let's look at some of the earliest electronic virtual communities. This kinship chart shows the origins of the first computer bulletin boards (BBSs) that supported social interaction. Prior to this moment, BBSs messages were organized by alphabetical order, or by date. BBSs were metaphors for physical bulletin boards... objects for the exchange of simple messages, not conversations. Now, in 1978 a group of people in Northern California designed a BBS that used message attachment protocols that facilitated conversations. As a metaphor for this structure they used a tree, firstly because it was based on a principle of computer science called binary tree protocol, and secondly because Northern California near Silicon Valley was a land of hot tubs, Eastern mysticism, and computer hackers, and the organicity that the word "tree" suggested was important to those hackers' worldview.

The story of the life and death of the first CommuniTree tells us how and why the later virtual community systems were designed. The original CommuniTree was designed with the idea that the community it facilitated would be completely free. Anyone could enter any sort of message. In fact, censorship was completely prohibited at the level of the code, of the Tree's program. It worked this way: First, the system operator was prevented from reading messages as they arrived. Second, messages were hard to remove once they were entered. Third, anything could be entered into the system, including so-called control characters, which are not part of the standard alphanumeric set and which can be used to control the operation of the host computer. Lastly, to make sure that no system operator could tamper with the system, the code was written in language called Forth, and not documented. Now Forth is a religion unto itself, and if you know anything about Forth you recognize that this makes the system a total black box -- it's impossible to know anything about how the code works.

CommuniTree went online in 1978. The kinds of conversations they had in there were of a high intellectual and spiritual character. They talked about new philosophies and new religions for post-Enlightenment humanity, the first time such conversations had taken place online.

Now, at the same moment Apple Computer had reached an agreement with the U. S. Government that in return for a tax break, Apple put computers into primary and secondary schools in the U.S., and some of those computers had modems. This meant that quite suddenly a lot of kids could get online. At first both boys and girls had access, but the boys quickly elbowed the girls out of the way -- high tech was men's work. The boys quickly found out CommuniTree's phone number and logged on. They were clearly unimpressed with the high intellectual level of the discourse on CommuniTree, and they expressed their dissatisfaction in ways that were appropriate to their age and linguistic abilities. Now, the hardware of the Tree was the best that Apple had to offer in 1978, it had two floppy disk drives with a combined total of 300 kilobytes of storage. At the time, the folks who designed the Tree said "300K -- we can go on forever. We'll never fill this up." A common BBS today would have at least 100 megabytes of storage, many orders of magnitude greater than the Tree. So it didn't take long for the kids to fill every byte of disk space with every word they could think of that meant shitting or fucking, and then they'd add control characters on top of that, characters that could mess with the program or stop the floppy drives. The sysops couldn't see the messages arriving and couldn't remove them afterward. The Tree was doomed.

One of the participants in the Tree discourse said "Well, the barbarian hordes mowed us down." And the people who were on the Tree ran away, just like the population of a village during a sack. It was a kind of scattering of the tribes. Some of those people went off and designed BBSs of their own that had built into them the elements of control and surveillance that appeared to be necessary to ensure the BBS's survival in a real world that included roaming barbarians. That kind of surveillance and control continues to the present day, built right into the software; we don't think about it much any more.

And that's how, back at the beginning of virtual time, the first virtual community left the Magic Garden, and entered the "real" virtual world in which good had to find ways to coexist with evil.
---
---

Jason Becker ~ Air Tribute from & by Sérgio R. Cavaco ~ https://vimeo.com/138034514
---
---
The Heyókȟa symbolize and portray many aspects of the sacred, the Wakȟáŋ. Their satire presents important questions by fooling around. They ask difficult questions, and say things others are too afraid to say. By reading between the lines, the audience is able to think about things not usually thought about, or to look at things in a different way.

Principally, the Heyókȟa functions both as a mirror and a teacher, using extreme behaviors to mirror others, thereby forcing them to examine their own doubts, fears, hatreds, and weaknesses. Heyókȟas also have the power to heal emotional pain; such power comes from the experience of shame--they sing of shameful events in their lives, beg for food, and live as clowns. They provoke laughter in distressing situations of despair and provoke fear and chaos when people feel complacent and overly secure, to keep them from taking themselves too seriously or believing they are more powerful than they are.

In addition, sacred clowns serve an important role in shaping tribal codes. Heyókȟa's don't seem to care about taboos, rules, regulations, social norms, or boundaries. Paradoxically, however, it is by violating these norms and taboos that they help to define the accepted boundaries, rules, and societal guidelines for ethical and moral behavior. This is because they are the only ones who can ask "Why?" about sensitive topics and employ satire to question the specialists and carriers of sacred knowledge or those in positions of power and authority. In doing so, they demonstrate concretely the theories of balance and imbalance. Their role is to penetrate deception, turn over rocks, and create a deeper awareness.
---
---

Steve Vai on Shred Guitar from Jesse Vile ~ https://vimeo.com/25866571


Paganini 5th Caprice ~ Steve Vai, Jason Becker from Max Georgiev ~ https://vimeo.com/99450768
---
---
David Normal ~ Artist ~ indiegogo Citroen page
Dear Friends,

My beloved '69 Citroen D-Special art car, "Citroedelic", bit the dust (or should I say the dust bit it?). Rust had been encroaching its rear end irreparably. When I was driving down the 580 in Oakland last Sunday and two sharp backfires occurred I knew it was nothing minor - the end had come: the car had broken its camshaft.

Perhaps if the rust had not deteriorated the car so much I would simply fix the engine and keep going. Multiple trips to Burning Man (where she never failed me!) and living by the ocean in Stinson Beach caused the car to rust severely. After 11 years, two engines, and over 90,000 miles on the road, rust and a broken engine puts this car to rest.

Bloodied but unbowed, and with a fervently surrealist opposition to the pragmatic, I am determined to acquire another vintage Citroen (this time a station wagon) and transform it into an even better and more dazzling art car! I've set up this Indiegogo campaign to help fund the acquisition of another Citroen:

Citroedelic - David Normal's Citroen Art Car

Pitch in if you can and help spread the word! Of course there are swell rewards for your contribution. I'm selling off pieces of the car's painted body since the car will be parted out and these I'll ship anywhere.

Other Ways You Can Help

Perhaps you cannot contribute financially , but that doesn't mean you can't help in another way:

Help get the word out and make some noise about this campaign. You can do this by using the Indiegogo Share tools.

If you are a mechanic, and especially a Citroen mechanic, I can always use help working on the car.

Artistic collaboration is always welcome. Perhaps there is a contribution you can make to decorating "Citroedelic"!

If you've made it this far: Thank so much for reading!!! Thanks for the time and consideration!

Best wishes, David

[Ed. Note: Visit David Normal's art web page and indiegogo Citroen page]
---
---
Notes from ~@~ ... Valley Fire

Carlin Step, DJ Steve Porter & Eli Wilkie from Roland Kardeby ~ http://vimeo.com/21162532


The Great Bell Chant (The End of Suffering) from R Smittenaar ~ http://vimeo.com/6518109


One Day, Matisyahu from 100% ~ http://vimeo.com/11520225


Unsung Hero ~ Still Anonymous from Rattakarn Srithavatchai "Garn" ~ http://vimeo.com/90853494
---
---
Freedom of expression and freedom of speech aren't really important unless they're heard...It's hard for me to stay silent when I keep hearing that peace is only attainable through war. And there's nothing more scary than watching ignorance in action. So I dedicated this Emmy to all the people who feel compelled to speak out and not afraid to speak to power and won't shut up and refuse to be silenced. ~ Tom Smothers
---
---
A Destructive Political Force has
reached center stage in America

It makes a fight over everything. It is insatiable in its quest for wealth and power. It appeals to the worst in people, to hatred and fear. It divides groups of Americans against each other. It preys on the vulnerable and serves the privileged. And it lies in virtually all it says.

The once-respectable Republican Party has been hijacked in our times by a sick and broken spirit that damages everything it touches.

In this profound crisis, there is also an opportunity to see and to understand the workings of destructive forces that arise in civilized societies and that must be countered effectively if we —Americans, humankind —are to create a future we want.

The purpose of this site is to present a vision of how the human world works, and of what we are called to do to make that world more whole.

Read more: short version / long version ~ Main Page
---
---
Cree Prophecy
Only after the last tree has been cut down,
Only after the last river has been poisoned,
Only after the last fish has been caught,
Only then will you find money cannot be eaten.
---
---
Nobody for President ~ NONE of the ABOVE should be a choice on voter ballots

What if I told you he did have sexual relations with that woman...
and it was in the White House ?


Esurance ( Election Insurance) from Rene Delgado ~ https://vimeo.com/160981357


"NOBODY Respects Women More Than I do" ~ Donald Trump


American Dream, George Carlin ~ from Ishtar ~ https://vimeo.com/20452708

Text of above video:

But there's a reason. There's a reason. There's a reason for this, there's a reason education sucks, and it's the same reason it will never, ever, ever be fixed.

It's never going to get any better, don't look for it, be happy with what you've got.

Because the owners of this country don't want that. I'm talking about the real owners now, the REAL owners! The big wealthy business interests that control things and make all the important decisions.

They got the politicians. The politicians are put there to give you the idea that you have freedom of choice. You don't. You have no choice! You have OWNERS! They OWN YOU. They own everything. They own all the important land. They own and control the corporations. They've long since bought, and paid for the Senate, the Congress, the state houses, the city halls, they got the judges in their back pockets and they own all the big media companies, so they control just about all of the news and information you get to hear. They got you by the balls.

They spend billions of dollars every year lobbying, lobbying, to get what they want. Well, we know what they want. They want more for themselves and less for everybody else, but I'll tell you what they don't want:

They don't want a population of citizens capable of critical thinking. They don't want well informed, well educated people capable of critical thinking. They're not interested in that. That doesn't help them. That's against their interests.

That's right. They don't want people who are smart enough to sit around a kitchen table and think about how badly they're getting fucked by a system that threw them overboard 30 [++] fucking years ago. They don't want that!

You know what they want? They want obedient workers, obedient workers. People who are just smart enough to run the machines and do the paperwork and just dumb enough to passively accept all these increasingly shittier jobs with the lower pay, the longer hours, the reduced benefits, the end of overtime and the vanishing pension that disappears the minute you go to collect it, and now they're coming for your Social Security money. They want your fucking retirement money, they want it back, so they can give it to their criminal friends on Wall Street, and you know something? They'll get it. They'll get it all from you sooner or later cause they own this fucking place!

It's a big club, and you ain't in it! YOU AND I ARE NOT IN THE BIG CLUB!

And by the way, it's the same big club they use to beat you over the head with all day long when they tell you what to believe. All day long beating you over the head with their media telling you what to believe, what to think and what to buy. The table is tilted folks. The game is rigged and NOBODY seems to notice, NOBODY seems to care! Good honest hard-working people; white collar, blue collar it doesn't matter what color shirt you have on. Good honest hard-working people continue, these are people of modest means, continue to elect these rich cock suckers who don't give a fuck about them.

They don't give a fuck about you ...they don't give a fuck about you. They don't care about you at all.. at all.. AT ALL. And NOBODY seems to notice, NOBODY seems to care. That's what the owners count on. The fact that Americans will probably remain willfully ignorant of the big red, white and blue dick that's being jammed up their ass holes everyday, because the owners in this country know the truth.

It's called the American Dream, because you have to be asleep to believe it. ~ George Carlin

Nobody should have that much power
---
---
Oh, I hope that I see you again I never even caught your name As you looked through my window pane ~ So I'm writing this message today I'm thinking that you'll have a way Of hearing the notes in my tune ~ Where are you going? Where have you been? I can imagine other worlds you have seen ~ Beautiful faces and music so serene ~ So I do hope I see you again My universal citizen You went as quickly as you came ~ You know the power Your love is right You have good reason To stay out of sight ~~ But break our illusions and help us Be the light ~ The Promise by Mike Pinder
---
---
Without love in the dream, it will never come true. ~ Jerry Garcia/Robert Hunter
And in the end, the love you take is equal to the love you make. ~ John Lennon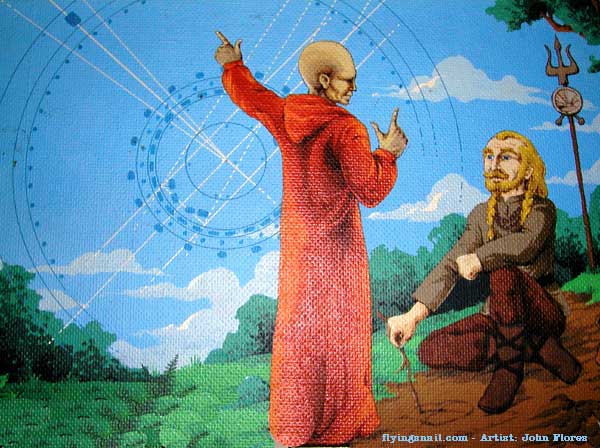 ---
---
The man whispered, "God, speak to me" and a meadowlark sang. But the man did not hear. So the man yelled "God, speak to me" and the thunder rolled across the sky. But the man did not listen. The man looked around and said, "God let me see you" and a star shined brightly. But the man did not notice. And the man shouted, "God show me a miracle" and a life was born. But the man did not know. So the man cried out in despair, "Touch me God, and let me know you are there" Whereupon God reached down and touched the man. But the man brushed the butterfly away and walked on.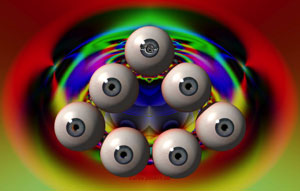 Don't miss out on a blessing because
it isn't packaged the way you expect!
---
---