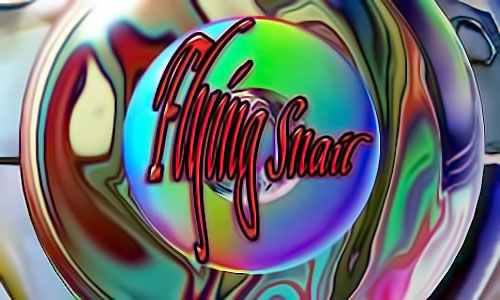 Tell~A~Vision = Why Not Try Love Again?
FlyingSnail Links & Archive
---
---
Internet: A virus forced into prostitution by greedy
corporations & used as a tool to Divide & Conquer.

Turn It Off, Tune It Out, Re-learn to Go Outside & Play.

---

---

GCHQ intercepted webcam images
of millions of Yahoo users worldwide

• Optic Nerve program collected Yahoo webcam images in bulk

• 1.8m users targeted by UK agency in six-month period alone

• Yahoo: 'A whole new level of violation of our users' privacy'

• Material included large quantity of sexually explicit images

Spencer Ackerman and James Ball, theguardian.com, Thursday 27 February 2014 14.08 GMT, Article Source


The GCHQ program saved one image every five minutes from the users' feeds.
Photograph: Chris Jackson/Getty Images

Britain's surveillance agency GCHQ, with aid from the US National Security Agency, intercepted and stored the webcam images of millions of internet users not suspected of wrongdoing, secret documents reveal.

GCHQ files dating between 2008 and 2010 explicitly state that a surveillance program codenamed Optic Nerve collected still images of Yahoo webcam chats in bulk and saved them to agency databases, regardless of whether individual users were an intelligence target or not.

In one six-month period in 2008 alone, the agency collected webcam imagery – including substantial quantities of sexually explicit communications – from more than 1.8 million Yahoo user accounts globally.

Yahoo reacted furiously to the webcam interception when approached by the Guardian. The company denied any prior knowledge of the program, accusing the agencies of "a whole new level of violation of our users' privacy".

GCHQ does not have the technical means to make sure no images of UK or US citizens are collected and stored by the system, and there are no restrictions under UK law to prevent Americans' images being accessed by British analysts without an individual warrant.

The documents also chronicle GCHQ's sustained struggle to keep the large store of sexually explicit imagery collected by Optic Nerve away from the eyes of its staff, though there is little discussion about the privacy implications of storing this material in the first place.

Optic Nerve, the documents provided by NSA whistleblower Edward Snowden show, began as a prototype in 2008 and was still active in 2012, according to an internal GCHQ wiki page accessed that year.

The system, eerily reminiscent of the telescreens evoked in George Orwell's 1984, was used for experiments in automated facial recognition, to monitor GCHQ's existing targets, and to discover new targets of interest. Such searches could be used to try to find terror suspects or criminals making use of multiple, anonymous user IDs.

Rather than collecting webcam chats in their entirety, the program saved one image every five minutes from the users' feeds, partly to comply with human rights legislation, and also to avoid overloading GCHQ's servers. The documents describe these users as "unselected" – intelligence agency parlance for bulk rather than targeted collection.

One document even likened the program's "bulk access to Yahoo webcam images/events" to a massive digital police mugbook of previously arrested individuals.

"Face detection has the potential to aid selection of useful images for 'mugshots' or even for face recognition by assessing the angle of the face," it reads. "The best images are ones where the person is facing the camera with their face upright."

The agency did make efforts to limit analysts' ability to see webcam images, restricting bulk searches to metadata only.

However, analysts were shown the faces of people with similar usernames to surveillance targets, potentially dragging in large numbers of innocent people. One document tells agency staff they were allowed to display "webcam images associated with similar Yahoo identifiers to your known target".

Optic Nerve was based on collecting information from GCHQ's huge network of internet cable taps, which was then processed and fed into systems provided by the NSA. Webcam information was fed into NSA's XKeyscore search tool, and NSA research was used to build the tool which identified Yahoo's webcam traffic.

Bulk surveillance on Yahoo users was begun, the documents said, because "Yahoo webcam is known to be used by GCHQ targets".

Programs like Optic Nerve, which collect information in bulk from largely anonymous user IDs, are unable to filter out information from UK or US citizens. Unlike the NSA, GCHQ is not required by UK law to "minimize", or remove, domestic citizens' information from its databases. However, additional legal authorisations are required before analysts can search for the data of individuals likely to be in the British Isles at the time of the search.

There are no such legal safeguards for searches on people believed to be in the US or the other allied "Five Eyes" nations – Australia, New Zealand and Canada.

GCHQ insists all of its activities are necessary, proportionate, and in accordance with UK law.

The documents also show that GCHQ trialled automatic searches based on facial recognition technology, for people resembling existing GCHQ targets: "[I]f you search for similar IDs to your target, you will be able to request automatic comparison of the face in the similar IDs to those in your target's ID".

The undated document, from GCHQ's internal wiki information site, noted this capability was "now closed … but shortly to return!"

The privacy risks of mass collection from video sources have long been known to the NSA and GCHQ, as a research document from the mid-2000s noted: "One of the greatest hindrances to exploiting video data is the fact that the vast majority of videos received have no intelligence value whatsoever, such as pornography, commercials, movie clips and family home movies."

Sexually explicit webcam material proved to be a particular problem for GCHQ, as one document delicately put it: "Unfortunately … it would appear that a surprising number of people use webcam conversations to show intimate parts of their body to the other person. Also, the fact that the Yahoo software allows more than one person to view a webcam stream without necessarily sending a reciprocal stream means that it appears sometimes to be used for broadcasting pornography."

The document estimates that between 3% and 11% of the Yahoo webcam imagery harvested by GCHQ contains "undesirable nudity". Discussing efforts to make the interface "safer to use", it noted that current "naïve" pornography detectors assessed the amount of flesh in any given shot, and so attracted lots of false positives by incorrectly tagging shots of people's faces as pornography.

GCHQ did not make any specific attempts to prevent the collection or storage of explicit images, the documents suggest, but did eventually compromise by excluding images in which software had not detected any faces from search results – a bid to prevent many of the lewd shots being seen by analysts.

The system was not perfect at stopping those images reaching the eyes of GCHQ staff, though. An internal guide cautioned prospective Optic Nerve users that "there is no perfect ability to censor material which may be offensive. Users who may feel uncomfortable about such material are advised not to open them".

It further notes that "under GCHQ's offensive material policy, the dissemination of offensive material is a disciplinary offence".

Once collected, the metadata associated with the videos can be as valuable to the intelligence agencies as the images themselves.

It is not fully clear from the documents how much access the NSA has to the Yahoo webcam trove itself, though all of the policy documents were available to NSA analysts through their routine information-sharing. A previously revealed NSA metadata repository, codenamed Marina, has what the documents describe as a protocol class for webcam information.

In its statement to the Guardian, Yahoo strongly condemned the Optic Nerve program, and said it had no awareness of or involvement with the GCHQ collection.

"We were not aware of, nor would we condone, this reported activity," said a spokeswoman. "This report, if true, represents a whole new level of violation of our users' privacy that is completely unacceptable, and we strongly call on the world's governments to reform surveillance law consistent with the principles we outlined in December.

"We are committed to preserving our users' trust and security and continue our efforts to expand encryption across all of our services."

Yahoo has been one of the most outspoken technology companies objecting to the NSA's bulk surveillance. It filed a transparency lawsuit with the secret US surveillance court to disclose a 2007 case in which it was compelled to provide customer data to the surveillance agency, and it railed against the NSA's reported interception of information in transit between its data centers.

The documents do not refer to any specific court orders permitting collection of Yahoo's webcam imagery, but GCHQ mass collection is governed by the UK's Regulation of Investigatory Powers Act, and requires certification by the foreign secretary, currently William Hague.

The Optic Nerve documentation shows legalities were being considered as new capabilities were being developed. Discussing adding automated facial matching, for example, analysts agreed to test a system before firming up its legal status for everyday use.

"It was agreed that the legalities of such a capability would be considered once it had been developed, but that the general principle applied would be that if the accuracy of the algorithm was such that it was useful to the analyst (ie, the number of spurious results was low, then it was likely to be proportionate)," the 2008 document reads.

The document continues: "This is allowed for research purposes but at the point where the results are shown to analysts for operational use, the proportionality and legality questions must be more carefully considered."

Optic Nerve was just one of a series of GCHQ efforts at biometric detection, whether for target recognition or general security.

While the documents do not detail efforts as widescale as those against Yahoo users, one presentation discusses with interest the potential and capabilities of the Xbox 360's Kinect camera, saying it generated "fairly normal webcam traffic" and was being evaluated as part of a wider program.

Documents previously revealed in the Guardian showed the NSA were exploring the video capabilities of game consoles for surveillance purposes.

Microsoft, the maker of Xbox, faced a privacy backlash last year when details emerged that the camera bundled with its new console, the Xbox One, would be always-on by default.

Beyond webcams and consoles, GCHQ and the NSA looked at building more detailed and accurate facial recognition tools, such as iris recognition cameras – "think Tom Cruise in Minority Report", one presentation noted.

The same presentation talks about the strange means the agencies used to try and test such systems, including whether they could be tricked. One way of testing this was to use contact lenses on detailed mannequins.

To this end, GCHQ has a dummy nicknamed "the Head", one document noted.

In a statement, a GCHQ spokesman said: "It is a longstanding policy that we do not comment on intelligence matters.

"Furthermore, all of GCHQ's work is carried out in accordance with a strict legal and policy framework which ensures that our activities are authorised, necessary and proportionate, and that there is rigorous oversight, including from the secretary of state, the interception and intelligence services commissioners and the Parliamentary Intelligence and Security Committee.

"All our operational processes rigorously support this position."

The NSA declined to respond to specific queries about its access to the Optic Nerve system, the presence of US citizens' data in such systems, or whether the NSA has similar bulk-collection programs.

However, NSA spokeswoman Vanee Vines said the agency did not ask foreign partners such as GCHQ to collect intelligence the agency could not legally collect itself.

"As we've said before, the National Security Agency does not ask its foreign partners to undertake any intelligence activity that the US government would be legally prohibited from undertaking itself," she said.

"The NSA works with a number of partners in meeting its foreign intelligence mission goals, and those operations comply with US law and with the applicable laws under which those partners operate.

"A key part of the protections that apply to both US persons and citizens of other countries is the mandate that information be in support of a valid foreign intelligence requirement, and comply with US Attorney General-approved procedures to protect privacy rights. Those procedures govern the acquisition, use, and retention of information about US persons."

---

---


Gil Scott-Heron ~ B Movie ~ http://vimeo.com/10139610 ~ via Amestizo


We Did Stop (The Government) ~ Video Source


http://www.flyingsnail.com/video/OwnersOfAmerica/index.html

"We Don't Like Your Kind Around Here"

Politicians allow corporations to get away with legal murder, so ... it may be time for a corporate death penalty?

RISKS-LIST:
RISKS-FORUM Digest Tuesday 11 April 1989 Volume 8 : Issue 54

FORUM ON RISKS TO THE PUBLIC IN COMPUTERS AND RELATED SYSTEMS ACM Committee on Computers and Public Policy, Peter G. Neumann, moderator

Date: Tue, 11 Apr 89 08:12:04 PDT
From: cas@toad.com (Curtis Spangler)
Subject: NSA and Not Secure Agencies

San Francisco Chronicle, Chronicle Wire Services, April 11, 1989:

"Computer Group Wary of Security Agency

A public interest group said yesterday that the National Security Agency, the nation's biggest intelligence agency, could exert excessive control over a program to strengthen the security of computer systems throughout the federal government.

The group, Computer Professionals for Social Responsibility - based in Palo Alto - urged key members of Congress to focus "particularly close scrutiny" on the agency's role in helping to implement legislation aimed at safeguarding sensitive but unclassified information in federal computers.

"There is a constant risk that the federal agencies, under the guise of enhancing computer security, may find their programs - to the extent that they rely upon computer systems - increasingly under the supervision of the largest and most secretive intelligence organization in the country," it said."

CORPORATE LIES

Lately, there have been outcries from Corporate America who sold out their trusting users, because it was discovered internal servers; specifically the ones corporate executives use, were being watched and recorded; meaning it was okay for corporations to hand over user information, but when their own executives were being spied on, they cried like little babies.

Here is proof directly from the NSA these corporations knew spying was being done as far back as the '90s and it should be noted the problem is not with NSA! The problem is with politicians who pass laws without ever reading them (bills) and another reason why NONE of the ABOVE should be a choice on voter ballots:

http://www.nsa.gov/research/selinux/background.shtml:

SELinux Background ~ Researchers in the National Information Assurance Research Laboratory of the National Security Agency (NSA) worked with Secure Computing Corporation (SCC) to develop a strong, flexible mandatory access control architecture based on Type Enforcement, a mechanism first developed for the LOCK system. The NSA and SCC developed two Mach-based prototypes of the architecture: DTMach and DTOS. The NSA and SCC then worked with the University of Utah's Flux research group to transfer the architecture to the Fluke research operating system. During this transfer, the architecture was enhanced to provide better support for dynamic security policies. This enhanced architecture was named Flask. The NSA integrated the Flask architecture intothe GNU/Linux® operating system to transfer the technology to a larger developer and user community. The architecture has been subsequently mainstreamed into GNU/Linux® and ported to several other systems, including the Solaris™ (Sun Microsystems/Oracle) operating system, the freeBSD® operating system, and the Darwin (Apple) kernel, spawning a wide range of related work.

In other words, today, unless one is willing to give up all forms of current communication, as well as debit cards, credit cards, or anything containing GPS, etc. there is no privacy.

---

---

The wolves of the web

Booming technology firms are now at the centre of worries about inequality

Schumpeter, Feb 22nd 2014, Article Source


Illustration by Brett Ryder

THE barons of high-tech like to think of themselves as very different creatures from the barons of Wall Street. They create cool devices that let us carry the world in our pockets. They wear hoodies, not suits. And they owe their success to their native genius rather than to social connections—they are "the crazy ones, the misfits, the rebels, the troublemakers, the round pegs in square holes", in Steve Jobs's famous formulation.

But for many people in San Francisco this is a distinction without a difference. For months now protesters have been blockading the fleets of private buses that Google and other technology giants use to ferry their employees to and from Silicon Valley 40 miles to the south. They are particularly incensed that the buses pay almost nothing to use public stops, often blocking city buses. Protesters are also angry that an influx of well-paid geeks has pushed up property prices and rents.

This resentment turned a recent awards ceremony—the Crunchies, sponsored by a website called TechCrunch—into a festival of tech-bashing. Outside, protesters held their own mock ceremony, the Crappies, with a golden toilet brush for "tax-evader of the year" to Twitter's boss, Dick Costolo (a reference to a legal but controversial tax break it got from City Hall). Inside, John Oliver, the comedian hosting the official awards, gave the assembled billionaires a dressing-down. "You already have almost all the money in the world," he said. "Why do you need awards as well?" He suggested that the next iteration of Martin Scorsese's new film, "The Wolf of Wall Street", should be set on the West Coast with "all the money, all the opulence and about 10% of the sex".

Last month Tom Perkins, a Silicon Valley venture capitalist, compared critics of the tech elite to Nazi stormtroopers on Kristallnacht—thereby handing ammunition to those who accuse that elite, of which he is a member, of being arrogant and out of touch. Nevertheless, much of the criticism is nonsense. San Francisco has more than its fair share of professional protesters—including those who think they have a right to live in one of the world's most desirable places even if they can't rub two pennies together. The much-maligned private buses are providing workers with an energy- and time-efficient alternative to private cars. The much-abused tech money-tree is scattering riches on lower-paid industries too. During the gold rush, Levi Strauss made a fortune by providing the "forty-niners" with jeans. Modern-day equivalents will undoubtedly make fortunes providing geeks with organic food, "dress-pants sweat pants" (a cross between pyjamas and jeans, apparently), and, if one Kickstarter-funded venture pays off, "ten-year hoodies", made to last a decade.

Tech titans have also suffered from backlashes before: Bill Gates was once vilified as a modern robber baron before he transformed himself into the world's greatest philanthropist. Most people outside San Francisco still look on its tech firms with admiration, not disgust. But it would be a mistake to ignore the backlash by the bay entirely. It is being driven by two developments which will eventually reshape attitudes across the world.

The first is the end of tech-exceptionalism. Silicon Valley's elite has always cherished its roots in the counter-culture—in the world of home-brew computer clubs, Utopian cyber-gurus and damn-the-establishment hackers. But it also had a conventional side: Hewlett-Packard may have been started in a garage but soon became a corporate behemoth; tech firms' links to the military establishment were highlighted when Dave Packard became deputy secretary of defence in the Nixon administration. The current protests symbolise a growing recognition that tech is an industry like all others: mostly run by corporate stiffs—square pegs in square holes in Jobs's language—and driven by the need to maximise profits. Sheryl Sandberg, Facebook's chief operating officer, has become a billionaire despite not having founded the company. Apple's success has created huge numbers of manufacturing jobs, almost all in cheaper places than the United States.

Some of the most savage criticisms of the tech industry are inspired by the contrast between its self-image as a haven of hooded nonconformists and the reality of ruthless capitalism. Valleywag, a website, pokes fun at its affection for ostentatiously wacky corporate titles: AOL has a digital prophet, Tumblr has a fashion evangelist and LinkedIn a hacker-in-residence. It also exposes the Valley's addiction to politically correct consumption and frictionless capitalism. Tesla electric cars start at $62,000. Google Glass lets its wearers, "Glassholes", consult the internet as they walk down the street. TaskRabbit, a website, lets geeks contract out domestic chores to the lowest bidder.

The second development is the triumph of the meritocracy. This is not to say that tech is entirely merit-based: women and non-Asian minorities are clearly under-represented. But its logic is nevertheless meritocratic: you can't program a computer or develop an app without a high IQ and a specialised education. So the tech industry is heightening the relationship between IQ, education and reward: young tech geniuses earn many multiples of the service workers who reply to their ads on TaskRabbit.

Succeed, then secede

Robert Reich, Bill Clinton's labour secretary and now an academic at Berkeley, once complained about the "secession of the successful", as the monied elite moved into gated suburbs. But today's money-gorged young techies want to enjoy the perks of city life. Thus they buy up, occupy and gentrify whole urban districts: they are seceding in plain sight. This inevitably creates tensions as the service class sees a parallel world being constructed before their eyes. San Francisco has a history of anticipating cultural earthquakes, from the hippies of the 1960s to the greenies of the 1980s. The wolves of the world wide web should beware.

---

---

Is San Francisco losing its soul?

The big pay cheques of the tech boom are changing the City by the Bay as Twitter and Google millionaires take over its bohemian haunts. Could this be the end of the city as we know it? Zoë Corbyn reports

Zoë Corbyn, The Observer, Saturday 22 February 2014, Article Source


The Golden Gate Bridge in San Francisco. An iconic image of a rapidly-changing city. Photograph: Jeff Chiu/AP

Poet and painter Lawrence Ferlinghetti came to San Francisco in 1951 because he heard it was a great place to be a bohemian. He settled in the Italian working-class neighbourhood of North Beach with its cheap rents and European ambience. And before long he put the city on the world's counter-cultural map by publishing the work of Beat poets such as Allen Ginsberg and Jack Kerouac. But despite his status as world and local literary legend, the 94-year-old co-owner of the renowned City Lights bookshop and publishing house doesn't feel so at home in the City by the Bay anymore.

He complains of a "soulless group of people", a "new breed" of men and women too busy with iPhones to "be here" in the moment, and shiny new Mercedes-Benzs on his street. The major art galley in central San Francisco that has shown Ferlinghetti's work for two decades is closing because it can't afford the new rent. It, along with several other galleries, will make way for a cloud computing startup called MuleSoft said to have offered to triple the rent. "It is totally shocking to see Silicon Valley take over the city," says Ferlinghetti, who still rents in North Beach. "San Francisco is radically changing and we don't know where it is going to end up."

Until recently, San Francisco, California – a small city of around 825,000 poised on the tip of a peninsular on America's western edge that sprang up during the 1840s gold rush – wasn't thought of as a centre for business. Rather, it was famed as an artistic, bohemian place with a history of flowering counter-cultures that spilled over and changed America and the world, from the beats in North Beach to the hippies in the hilly region of Haight- Ashbury to the gay rights movement in the Castro neighbourhood. Jefferson Airplane's Paul Kantner called it "49 square miles surrounded by reality".

But times have changed in Ferlinghetti's city. San Francisco has become the hype- and capital-fuelled epicentre of America's technology industry, which has traditionally centred on the string of suburban cities known as Silicon Valley 40 miles to the south. In 2011, Mayor Ed Lee introduced tax breaks for Twitter and several other tech companies to encourage them to settle in and revitalise the downtown San Francisco neighbourhood South of Market, or Soma, and help the city climb out of the recession. Soma has become home to some of the most important companies in the new economy, such as Twitter and Dropbox, and many small startups hoping to challenge them. AngelList, a networking site for investors, now lists 5,249 tech startups in San Francisco, each worth $4.6m (£2.8m) on average and offering an average salary of $105,000 (£64,000).


Moving on: Zeph Fishlyn, who was forced out of her studio in the Mission District. Photograph: Barry J Holmes for the Observer

At the same time, San Francisco has become a bedroom city for people who work in Silicon Valley and prefer vibrant urban neighbourhoods to sleepy suburban towns. Facebook, Google, Apple and other companies lay on shiny luxury buses to ferry their employees on the approximately 90-minute trip. San Francisco's Municipal Transportation Authority estimates about 35,000 ride the air-conditioned, Wi-Fi-provisioned buses each day.

In one sense, San Francisco is thriving. The unemployment rate is just 4.8%, compared to 8.3% for California as a whole. In 2013 job growth in San Francisco County led all others in the nation. But the influx of so many young, rich tech workers has caused significant tensions. Starting in mid-2011, rents and house prices began to soar. Eviction rates soon followed as property speculators sought to cash in by flipping rent-controlled apartment buildings into flats to sell. Evicted residents have found themselves unable to afford to live in their city anymore and many businesses and non-profits have been squeezed. "There is only a handful of cities in the world that have such an extreme problem of gentrification," says Richard Walker, an urban geographer at the University of California, Berkeley.

The facts are stark. The median household income of the San Francisco Bay Area is now higher than anywhere else in America, and San Francisco has twice as many billionaires per capita as London (financial analysts PrivCo estimated that Twitter's stock market launch in November 2013 created more than 1,600 new millionaires in a single day, mostly employees). The median monthly rent is already the highest in the country and is still increasing at a rate three times the national average. Based on official figures from the San Francisco Rent Board, the San Francisco Tenants Union estimates that no-fault evictions displaced nearly 1,400 renters in 2013. About a third of those evictions were under California's Ellis Act, which allows landlords to evict tenants and sell their apartments. A City study from October 2013 says Ellis Act evictions increased by 170% from 2010 to 2013. There are also untold numbers who have left the area after accepting buyouts.

It isn't as if San Francisco hasn't seen a tech boom before. Silicon Valley's dotcom boom of 1998 to 2001 also led to significant displacement in San Francisco. But this latest one is focused on the city and visibly changing it faster. Many long-time San Francisco residents worry not only about being forced out of the city they love, but also that their city is being changed for the worse. Critics say that San Francisco's communities of alternative culture, ethnic or otherwise – the soil of its creative mojo and legendary social movements – are being turned into playgrounds for rich people. If San Francisco's soul is its social and economic diversity and status as a refuge for those outside the mainstream, then it is being lost.


Street life: Anthony Krumeich in his mobile home on the back of a truck. Photograph: Barry J Holmes for the Observer

Emerging in its place is the mostly white, male-dominated, monied monoculture of the tech industry and there appears no end in sight. "It is not like it is over, but the tide is going out on San Francisco," says Chris Carlsson, a resident since 1992 and co-founder of the Critical Mass bicycle activism movement, whose offshoots regularly take over the streets of London and other cities worldwide. Writer Rebecca Solnit, whose book Hollow City documented the effect of the first dotcom boom, fears the world is about to lose one of its most radical outposts. "I am not arguing for a city frozen in amber," she says, "but this particular iteration of change is eliminating a lot of what the city's identity has been for the past 150 years."

Artist Zeph Fishlyn, aged 47, came to San Francisco in 1988 and settled in the working-class Hispanic Mission District, drawn by the large lesbian community there. In late 2012 she and 16 other artists who were part of the Million Fishes Art Collective were kicked out of the studio space they had lived and worked in for almost a decade. Rents have soared in the Mission, which is conveniently located for the freeways to Silicon Valley and has become a fashionable place to live. A new landlord had bought the building and, citing non-compliance with zoning laws, kicked them out.

Unable to afford to stay in San Francisco, Fishlyn moved east across the bay to Oakland, where the burgeoning art and activism scene is buoyed by a steady flow of economic refugees. "Anybody spending their time doing something that doesn't come with a big pay cheque is having to move," says Fishlyn, "and that includes the creative sector and any kind of social justice work." So many creative types have relocated to Oakland that Oakland's mayor, Jean Quan, recently likened the city to Brooklyn (San Francisco was Manhattan); San Francisco-based street artist Eclair Bandersnatch, whose stencil portrait of Edward Snowden recently featured in the Guardian, says so many of her friends have moved away that she feels like an anomaly. The irony, she notes, is that "with money you get people who are more into the arts".

The Mission and Ferlinghetti's North Beach are "ground zero" for gentrification, says Ted Gullickson, director of the San Francisco Tenants Union. Others have already been subsumed including, he says, the Castro district, the world famous "gayborhood" synonymous with progressive hero Harvey Milk. The area was hit badly by evictions in the first dotcom boom, he says, and has been finished off by the latest tech surge. "It is more homeowner and much straighter, much whiter and much more conservative." In late 2012, the elected representative of the Castro introduced a measure to ban public nudity outside of festivals in San Francisco – despite, or perhaps because of, male nudity being commonplace in the Castro for decades.


Old school: Lawrence Ferlinghetti of City Lights book shop. Photograph: Barry J Holmes for the Observer

Gullickson believes the future of the city's character now rests on the Mission, North Beach and the wider Haight-Ashbury, iconic neighbourhoods which people associate with San Francisco. "I think ultimately if they become gentrified, we are talking about San Francisco as a whole."

There are others who see what is happening in San Francisco in a different light. Fred Turner, an American cultural history professor at Stanford University, argues that gentrification driven by white, middle-class newcomers to the city is nothing new, and has even underpinned its famous counter-culture movements. The arrival of the bohemians in North Beach began the displacement of the working-class Italians; the arrival of the hippies in Haight-Ashbury displaced some of the long-standing working-class residents; and the Castro had a large working-class Irish population before it became a gay mecca. The latest incarnation – digital workers displacing working-class Latinos and artists from the Mission District who themselves were already gentrifying it – is not radically different. "Nearly everything that is said about them – the taking of public resources, the pushing out of poor folks and different ethnic minorities – was said about the hippies of the 1960s and not without good reason," says Turner.

In his book From Counterculture to Cyberculture, he even argues that today's tech culture is a direct descendant of the hippy movement. The techies are far richer and aren't a counter-culture, but like some hippies they have the same sense of social mission to transform the world for the better with technology. Likewise the way that tech culture mixes work and play and emphasises personal growth has echoes of hippy life. "The same logic that was driving the counter-culture – and that continues to drive much of San Francisco today – is the very logic that drives Google," says Turner. "In a limited sense, the 1960s are turning around to bite San Francisco."

Stewart Brand, who personified the link between San Francisco's 60s flower power and the emerging technological hub of Silicon Valley, lives on a houseboat in Sausalito, just across the Golden Gate Bridge. He is watching with pleasure as the tech boom enfolds San Francisco. Now 75, Brand came to the Bay Area in 1956 and became famous for publishing the counter-cultural bible the Whole Earth Catalog which recommended the tools, technology and attitudes hippies would need to advance themselves and society as a whole.

As Brand sees it, history is being made again in the city. There is the suburban version of Bay Area cyber-business and there is a new urban version being created in San Francisco. "Market Street has been this sleepy dead street for a long time," says Brand, referring to the thoroughfare that bounds Soma. "Well, it is lively and exciting again now, thanks to the tech guys… A creative form is a creative form." Brand is convinced that the injection of so many young people with technical skills, money to play with and no family ties will spawn new ideas in San Francisco, a well-heeled, much needed creative renaissance.

He has little sympathy for those displaced along the way. San Francisco is a small corner of the Bay Area, he points out, and the rest still has significant economic diversity. Even if San Francisco becomes a Manhattan-like redoubt of the rich, the area as a whole will see benefits. "One side effect of this may well be that Oakland, which is pretty damn interesting, becomes even more interesting."

Curiosity drew Zeph Fishlyn back to Million Fishes's old building last year. She found it occupied by a startup called Bloodhound that had moved in mid-2013 and was paying two and a half times the old rent. The company designs apps to make exchanging contact details with people easier in work situations. Its founder and CEO is Anthony Krumeich, a 27-year-old dropout from Stanford University's Symbolic Systems course, which has produced senior executives for companies such as Google, Facebook and LinkedIn. On Twitter, he describes himself as: "Inventor, dog owner, free and present thinker, entrepreneur, drop-out, sailor."

Originally from suburban New York, Krumeich has curly hair, thick-rimmed glasses and wears a plaid shirt – standard urban hipster uniform. He arrived in San Francisco in late 2010, after a couple of years trying to get Bloodhound going in Silicon Valley. The company now has 15 employees and nearly $5m in investment funding including from Peter Thiel, a co-founder of PayPal and the first investor in Facebook. Bloodhound has revenues but not profits and Krumeich moved his company to the Mission from Soma in search of lower rents and some soul. The office's aesthetic is white space, wood and large Apple computers. It overflows with signs of a start-up culture – there are also soft furnishings, a table-tennis table and a copy of the tech entrepreneurs' bible The Lean Start-up. Employees who commit to not driving get a custom-made bike from a local bike shop and three days a week a chef cooks the office a wheat- and dairy-free lunch.

Krumeich and I walk the one block to Lower 24th Street, San Francisco's most vibrant centre of Hispanic culture and commerce. It has the highest concentration of Latino businesses in the city, an eclectic mixture of speciality stores, Mexican bakeries, grocers and butchers. But 24th Street is in transition. High-end coffee shops and restaurants are poking in, along with a fashionable Jewish deli selling $13 sandwiches. Facebook's Mark Zuckerberg, who has a second home in the Mission, has been spotted there.

Krumeich is busy with the kind of project that Brand claims will define San Francisco's future. Inspired by the housing crisis, he and his companion – a Boxer dog – have just moved into what he calls an "alternative living situation", a shipping container on a flatbed truck. Krumeich is converting it into an off-grid, mobile living space that he says will be self-sustaining in its finished form. Solar panels provide electricity and a system of plants is to be used to recycle grey water. He thinks more mobile living might be the future.

But unlike Brand, Krumeich believes new San Francisco doesn't have to eradicate the old. The big ground-floor windows of his office are currently exhibiting canvases painted by an Oakland-based artist. A couple of weeks ago he held his first "artists' showcase", where he opened the doors to passers-by and had various local artists show their work – and he is thinking about a new kind of app to connect artists with potential buyers.

All this was inspired by finding out that Million Fishes had been in the space before, courtesy of Fishlyn. "They had an interesting place," he says, and while he is determined not to suffer from "tech guilt" he is thinking about the role he can play in his community. "I don't have a lot of preconceived notions about how this should work, but I am just going to start from: I care about other people; I am trying to do interesting and good things; I would like my presence here to be a contribution."

That kind of tech-led mission might be possible, but perhaps first an endangered species needs to be saved from extinction. Since late 2013, neighbourhood marches and blockades against Google's commuter buses have captured local, national and international attention. Tenant and neighbourhood organisations are working on proposals to be taken to San Francisco voters in November – suggestions include a moratorium on no-fault evictions. In January, the mayor responded to the growing pressure, urging people to stop demonising tech workers while announcing a seven-point housing plan which includes a target of 30,000 new homes by 2020, at least a third of which will be affordable. More immediately, he plans to try to reform the state's Ellis Act.

The San Francisco peninsular is where the world's new dominant industry – information technology – is most concentrated. Its tensions between highly paid tech workers and the communities that came before them may be a preview for other places. "What happens here may well happen in similar ways elsewhere, such as the emerging tech zones in London and Berlin," says Turner. "San Francisco is a canary in a coal mine." What reinvented San Francisco will look like when the dust settles is difficult to predict. But the nature of urbanity is that people packed in together do encounter each other and discover history and traditions. "Cities are more resilient than you might think," says Richard Walker. It's unlikely to be all doom for old San Francisco.

Lawrence Ferlinghetti, for one, is still convinced that the San Francisco he knows ultimately can't be engulfed by Silicon Valley, seeing too strong a connection to its geography, with water on three sides. "It still has an island mentality," he says. "At nearly 95, all I can say is good luck!"

How evil is Facebook?

Think of it as your life going down the drain while you spend hours casually stalking other people's lives. ~ Click to Read

---

---

TIL

: Conservatives Are Actually Communists

Thank you Jason Jones and the Daily Show for explaining that.


Jason Jones Live From Sochi-ish - Better Off Red
Jason Jones charts communist Russia transformation into the ultimate red state. (05:17)
http://www.thedailyshow.com/watch/wed-february-19-2014/jason-jones-live-from-sochi-ish---better-off-red

---

---


Proton Flux from GOES-13 ~ Electron Flux and GOES Hp from GOES-13 and GOES-15 ~ Source
Orange and Red Bars indicate storm-level geomagnetic activity

---

---

In Memory of Maria

Maria von Trapp: last member of family group that inspired Sound of Music dies

Family escaped Nazi-occupied Austria in 1938 and won acclaim throughout Europe for their singing

Associated Press in Stowe, Vermont, theguardian.com, Saturday 22 February 2014 22.15 EST, Article Source


Maria von Trapp in Salzburg, Austria, in 2008 .The last surviving member of the
famous Trapp Family Singers has died aged 99. Photograph: Kerstin Joensson/AP

The last surviving member of the famous Trapp Family Singers made famous in The Sound of Music has died at her home in Vermont, aged 99.

Von Trapp's brother, Johannes von Trapp, said she died on Tuesday. He called her a "lovely woman who was one of the few truly good people".

The family won acclaim throughout Europe for their singing and escaped from Nazi-occupied Austria in 1938. Their story was turned into the film and Broadway musical.

Maria von Trapp was the third child and second-oldest daughter of Austrian naval captain Georg von Trapp and his first wife, Agathe Whitehead von Trapp.

Their seven children were the basis for the singing family in the 1959 Broadway musical and 1965 film, which won the Oscar for best picture. Maria von Trapp was portrayed as Louisa in the film (played by Heather Menzies) and musical.

The Sound of Music was based loosely on a 1949 book by Georg von Trapp's second wife, also Maria von Trapp, who died in 1987. It tells the story of an Austrian woman who married a widower with seven children and taught them music.

In 1938, the family escaped from Nazi-occupied Austria. After they arrived in New York, the family became popular with concert audiences. The family eventually settled in Vermont, where they opened a ski lodge in Stowe.

Maria von Trapp played accordion and taught Austrian dance with her sister Rosmarie at the lodge.

She wrote in a biography posted on the Von Trapp family's website that she was born in the Austrian Alps after her family fled fighting from the first world war and that she was surrounded by music growing up.

"Father played the violin, accordion and mandolin. Mother played piano and violin," she wrote. "I have fond memories of our grandmother playing the piano for us after meals."

Her biography on the website also said that she worked as a lay missionary in Papua New Guinea.

Rosmarie von Trapp, Johannes von Trapp and Eleonore Von Trapp Campbell were born to Georg von Trapp and Maria von Trapp.

[Ed. Note: I visited with Maria & her wonderful family when I was young and appreciate many fond memories.]

---

---

Is Twitter For Bullies?

Cyberbullying

From Wikipedia, the free encyclopedia ~ Click to Read ~ Cyberbullying is the use of Information Technology to harm or harass other people in a deliberate, repeated, and hostile manner. According to U.S. Legal Definitions, Cyber-bullying could be limited to posting rumors or gossips about a person in the internet bringing about hatred in other's minds; or it may go to the extent of personally identifying victims and publishing materials severely defaming and humiliating them. With the increase in use of these technologies, cyberbullying has become increasingly common, especially among teenagers. Awareness has also risen, due in part to high profile cases like the Suicide of Tyler Clementi.

Elise Christie 'heartbroken' after third disqualification at Winter Olympics

British speed skater fails to progress in semi-finals of 1,000m in Sochi after torrid fortnight including vicious online abuse ~ Article by Owen Gibson in Sochi, The Guardian, Friday 21 February 2014 19.44 GMT ~ Click to Read

Bullying On Twitter:
Researchers Find 15,000 Bully-Related Tweets Sent Daily (STUDY)

The Huffington Post | By Britney Fitzgerald Posted: 08/02/2012 12:23 pm ~ Click to Read

Is Someone Bullying You On Twitter?

So what do you to with twitter bullies? by Aaron ~ Click to Read

Twitter Bully

by Roger T. Whitson, Ph.D

I think we, as a community, need to firmly take a stand against bullying. We cannot just rely on the institution (who, let's face it, has allowed this kind of bullying to happen, but behind closed doors) for a long, long time. If we, as a community of connected academics, don't stand up for Tressie and stand against this kind of behavior online, it will keep happening. Too many academics from traditionally unrepresented demographics have been silenced (through fear and intimidation) in the institution, and we cannot let the institution re-create that environment online. ~ Click to Read

Bully Gets Visit From Boxer He Harassed On Twitter

Twitter trolls give the microblogging platform a bad name. By Mary C. Long on March 13, 2013 6:30 PM ~ Click to Read

Are People Being Bullied on Twitter?

It seems that the bullying, harassment and abuse that occurs on the social networking platform Twitter, one of the most popular social networking platforms in the world that's meant to bring people together, has sadly become a common occurrence – it's expected. As bad as the abuse has been over the past several years, it also seems that it's escalating these days with racism, bomb threats, sexual and violent threats against women, etc. ~ Click to Read

"Bully" Asks Twitter Users To Tweet To Stop Bullying

Declares it "Twitter Tuesday" after announcing the unrated release yesterday Subscribe Free By Josh Wolford, March 27, 2012 ~ Click to Read

Redboxvintage: Stop a Twitter bully.

I was bullied online by her when I opened a PayPal dispute over an eBay transaction. eBay shut down her account but she found me on Facebook and Twitter. She is a classless troll. Good luck in your endeavor. I will share this. ~ Click to Read

Twitter and Cyber-Bullying

Recently, someone on Twitter decided to inform me they would like to see what I looked like on the end of their bayonet. ~ Click to Read

Tweeting leads to arrest of 12-year-old

Arkansas, like many states, has criminalized bullying online. Cyberbullying is a misdemeanor punishable by up to 90 days in jail and/or a $500 fine. School districts have included cyberbullying in their policies with some allowing discipline when students harass someone online from an off-campus location. ~ Click to Read

Cyber bullying on Twitter

SUWANEE, Ga. -- Cyber bullying takes on many forms, but a new trend among teenagers has police trying to find creative ways to make arrests before they get out of hand. ~ Click to Read

Next Top Model Judge Hospitalized after
Twitter Bullying Leads to Suicide Attempt

Today in horrible, depressing news of how terrible people can be: Australia's Next Top Model judge, anti-bullying campaigner, television presenter, and former model Charlotte Dawson has been hospitalized in Sydney following an apparent suicide attempt that came after weeks of vicious bullying on Twitter. ~ Click to Read

Mom Demands Twitter Reveal Author of Bully Accounts

Pre-suit discovery requests Twitter reveal the identities behind @dreadfulFATchic, @dreadfullyLARGE or face a lawsuit Tuesday, Nov 12, 2013 ~ Click to Read

Twitter Bullying Must End

I could probably write a book about this subject. Who knows, maybe I will. I've decided to keep this public so people realize the dangers of putting your private information on the internet. Don't do it or you could become of victim of stalkers/bullies. ~ Click to Read

Twitter bullies must learn that with a voice comes responsibility

The internet gives a priceless voice to the marginalised – but the Caroline Criado-Perez abuse case shows that freedom of expression does not mean freedom from consequences by Claire Hardaker, The Guardian, Wednesday 8 January 2014 18.42 GMT ~ Click to Read

Facebook, Myspace and Twitter:
Evil to Teens

World of Psychology By John M. Grohol, Psy.D. ~ Click to Read

---

---

Estimated 3-hour Planetary Kp-index

The K-index quantifies disturbances in the horizontal component of earth's magnetic field with an integer in the range 0-9 with 1 being calm and 5 or more indicating a geomagnetic storm. It is derived from the maximum fluctuations of horizontal components observed on a magnetometer during a three-hour interval. The label 'K' comes from the German word 'Kennziffer' meaning 'characteristic digit.' The K-index was introduced by Julius Bartels in 1938.


Estimate Planetary Kp 3 days, 3-hourly values ~ Source

Orange and/or red bars displayed in the above graph would signify an increase in magnetic field disturbance.
---
---
Notes from ~@~
Devo's Bob Casale Dies at 61

Bob Casale, original member and rhythm guitarist of the sui generis post-punk/New Wave band Devo, died on February 17 at age 61 [Click to finish reading Variety Source]


DON'T SHOOT ~ http://vimeo.com/4089275

---

---


Tell me again, what does that word FREEDOM stand for?

Is This What Evil Politicians Will Do To U.S. Citizens?

A reason why NONE of the ABOVE should be a choice on Voter Ballots!


Espreso TV ~ LIVE ~ from Kiev via Rainbow Puddle
http://www.youtube.com/embed/Y_LFrMcoEm4?rel=0

Will You Turn Against Your Brothers, Sisters, Mothers, Fathers, & Children to Prevent Freedom? Or Will You Support Freedom?

Venezuela gears up for more violence as Leopoldo López plans march

Opposition leader, who is wanted for arrest, calls on supporters to join him for anti-government demonstration in Caracas

At least three protesters killed as Kiev clashes continue

Report of deaths comes as demonstrators are told to end their efforts to occupy government buildings

How a first-time film-maker alerted the world to Venezuela's student protests

Andreina Nash, a 21-year-old student, has brought the plight of student protesters in Venezuela to global attention – with a short film she made in a day

Killing Net Neutrality Helps Underdogs Succeed

Stop threatening to kill people on Twitter


Facebook reveals its evil plans

Facebook has announced it will start logging users' searches and track their real-world purchases. And so it begins

By Robert X. Cringely | InfoWorld, September 24, 2012, Article Source

Remember how everyone said that after Facebook went public, it would one day begin to reveal its evil plans for turning your personal data into money? It's heeeeeerrre.

There are two bits of news that herald the new dawn of Facebook, or as I like to call it, The Social Network That Never Met a Data Point It Didn't Want to Own (TSNTNMADPIDWTO for short).

First: Facebook has begun to archive your search histories. From this day forward, anything you search for on the site will be logged. Toward what end, you might ask? Good question. Facebook isn't saying. But there must be an ad or data mining payoff, or it wouldn't be doing this.

As with Google, you have the option of deleting your searches from your Timeline or making them visible only to you (once you find out where they're kept -- it's not obvious). But you'll have to do it for each search.

Second: The Financial Times reports (via CNN) that Facebook has partnered with a company that will allow it to track which users bought products after seeing ads for them on Facebook. Facebook has jumped into bed with Datalogix, a company that hoovers up information from loyalty card and online purchases, among other things, then ties them to your Facebook identity using your email address and other personal information.

Who the heck is Datalogix? Per its About page:

As a company, we made it our mission to leverage the power of purchase-based audience targeting to drive measurable online and offline sales.... Our data includes almost every U.S. household and more than $1 trillion in consumer transactions. Nobody is better positioned to deliver the right message to the right audience across channels.

Datalogix in turns partners with data mining giant Acxiom, which collects just about every other piece of data that is available about you, thus creating the perfect storm of data collection: social networks, purchasing histories, and public records databases.

Datalogix works across a wide swath of industries, but its website is loath to disclose the names of its actual customers. In other words, it respects the privacy of the multi-billion-dollar corporations that sign its checks. You or me? Not so much.

Per the FT report, the companies anonymize the identities before matching up the email address you use on Facebook with the one you gave the local Piggly Wiggly supermarket.

The emails and other identifying information are made anonymous and collected into groups of people who saw an ad and people who did not. Datalogix compiles a report for Facebook and its advertisers to measure which creative approaches and demographic targeting persuade people to buy specific products offline.... So far, the two companies have measured 45 campaigns and in 70 per cent of cases, for every dollar a marketer spent on Facebook it earned an additional $3 in incremental sales....

The problem here is, of course, how anonymous that anonymization really is, who's doing it, and who could conceivably undo it if they wanted to. The FT story is mum on that, as is Facebook itself. Many security wonks have written about de-anonymization, but to quote my favorite, Bruce Schneier: "Anonymity is really, really hard -- but we knew that already."

It gets better. Facebook users can opt out of having their social networking activities married to real-world purchases, but they can't do it on Facebook. In fact, you'll have to search long and hard to find anything about this type of data collection on the social network that's all about sharing. If you want to opt out, you must go to Datalogix, fill out a form, and wait 30 days. And you'll have to do it for every member of your household.

Some folks may not mind having their Facebook accounts married to their Piggly Wiggly card. Hey, you might get 50 cents off on fabric softener. Other folks might mind, but can't be bothered to jump through the hoops required to untangle the Gordian knot of data that binds them to the online world.

Ultimately, it comes down to whether you trust Facebook and its advertising partners to keep your name and other personal information out of it. My advice? Don't trust any of them with your real information, if you can avoid it. Becoming a Facebook fake has never sounded better.

Are you faking it on Facebook? Why or why not? Post your thoughts below or email me: cringe@infoworld.com.

This article, "Facebook reveals its evil plans," was originally published at InfoWorld.com. Follow the crazy twists and turns of the tech industry with Robert X. Cringely's Notes from the Field blog, and subscribe to Cringely's Notes from the Underground newsletter.

Happy President's Day


AutoPlay MP3 Disconnected ~ Click Here To Listen
Nobody for President
by Jim Maxwell & The Sundown Band


Click to Visit Nobody's Home

Nobody Should Be President
Because Nobody Brought Peace To Our Times

None of the Above
Should Be A Choice On Voter Ballots

---

---
Notes from ~@~
Kitarō 2014 Symphonic World Tour

I had the great pleasure of being a guest at Kitarō's Premiere 2014 Symphonic World Tour Performance with the Santa Rosa Symphony and highly recommend attending, if possible, in your area.

Click to view Kitarō's 2014 Symphonic World Tour schedule here.


Thinking of you ~ http://vimeo.com/31195504

Kitarō and the Santa Rosa Symphony provided an excellent and incredibly pleasing show.
---
---
Amestizo ~ Old BLOG + New: http://amestizo.bigcartel.com/
Click to visit: The Matrix of Sacred Speech


Baba Rampuri giving blessings; joined by his guru bhais, Dev Puri, and
Mangalanand Puri (Goa Gil) at his dhuni during recent Kumbh Mela at Allahabad (2013)
A book about reclaiming our Speech: the source of our knowledge, power, peace, and prosperity - by Baba Rampuri.
Also click to visit: Grant Jacobs Photography ~ backstage past: Grant Jacobs ~ Goa Gil
---
---
Listen Up:
Regarding email
Today, 201402.14, spam email holding boxes were explored and a lot of email that should have been forwarded (because addresses had previously been whitelisted) were still in the holding box.
Over 25,500 emails were reviewed, going back to January 23, 2014, before ;-) my brain collapsed (-; and remaining email was rejected (1000s).
Valid email addresses were, again, whitelisted and forwarded to the inbox.
It is possible some email was not seen or read and this is a heads-up in case one did not receive a reply.
If your email was important, send it again, and please use an email address that has not been banned (mentioned previously and in the archive).
Over the weekend, all old email will be read and responded to, if necessary.
~@~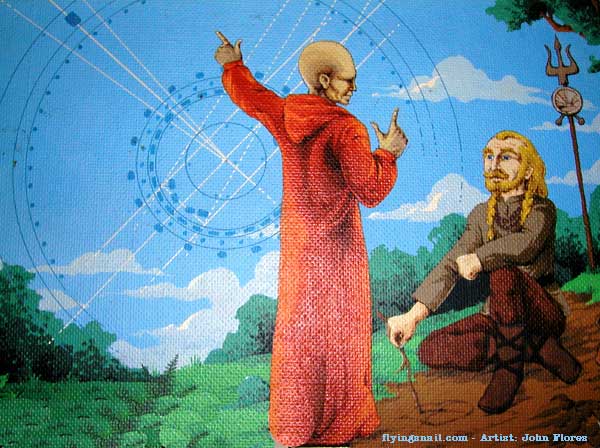 Tell me again, what does that word FREEDOM stand for?


Click to see what is happening, now, in Venezuela,
which could be happening where you live because of degenerate politicians. Proving, once again, why
NONE of the ABOVE Should Be A Choice on VOTER BALLOTS !!!

---

---

Yahoo Mail User Accounts Compromised


http://vimeo.com/79143984

---

---

Why NONE of the ABOVE
Should Be On VOTER BALLOTS:

Overrated, useless fools:
Why this Congress will never achieve anything significant
The idea that major reforms could happen with this Congress is a fantasy.
Here's [Click to Read: why the media pretends otherwise] ~ Article by Alex Pareene

---

---


Oakland: the city that told Google to get lost

Highly paid employees are pushing up rents near the tech giant's California headquarters, forcing locals out and destroying communities, say activists. Now Oakland's residents are fighting back – hard. But are they too late?

Boogle: Walbarf Sturmabteilung of Internet?

Not Possible? Open Your Fantasy Self, Update Your Mind (1984=2014?),
& Click to Listen to This (Knowledge of physics is an asset in understanding this MP3).

---

---

Radio Control Models ~ Aviation


Multi-Rotor Used for Video at Sochi ~ http://vimeo.com/82052655


Garry Kasparov: I hope the journalists in Sochi complaining
about a lack of doorknobs & wifi pay as much attention to the
lack of free speech & elections.

Blind Spot

Blind Spot is Doug Kauffman, Martin Franusich, Ray Bettencourt, & Chuck Young

Saturday, February 8, 2014 ~ 8 PM until Midnight

Riviera Hills Country Club Restaurant, Lounge
10200 Fairway Drive, Kelseyville, California - Phone (707) 277-7575

Boptime with Even Steven + The Legends of Wilmington Jazz


Saturday, 6 AM Eastern time, 3 AM Pacific time:
MP3 Stream ~ Low 24K ~ High 128K ~ Real Audio ~ Low 24K ~ High 128K ~ Windows ~ Low 24K ~ High 128K

On Boptime Saturday, February 8, 2014, Larry Williams and I (Photo: Larry on left, Steven in center, and Bob Fleming on right) will be talking to Effers Bethea who produced R&B groups in Wilmington during the mid 1960s. We'll be playing some of the music associated with that scene. Ironically, Effers Bethea was in Wilmington when I wasn't. I was in the Army.


Steven Leech with one of his prize possessions ... a copy of the 1959 original first edition book,
Naked Lunch by William S. Burroughs

Industrial band Skinny Puppy demand $666,000
after music is used in Guantánamo torture

Band file claim for $666,000 and express outrage at their music being used 'as an actual weapon against somebody' in the US detention centre

Sean Michaels, theguardian.com, Friday 7 February 2014 11.01 GMT, Article Source


Nivek Ogre of Skinny Puppy, who are outraged at their music being used
during Guantánamo torture. Photograph: Marc Broussely/Redferns

A Canadian electro-industrial band is asking for thousands of dollars in royalties after learning that the US military used their music to torture prisoners at Guantánamo Bay. Skinny Puppy claim they filed a $666,000 (£368,000) bill with America'd defence department.

"We sent them an invoice for our musical services considering they had gone ahead and used our music without our knowledge and used it as an actual weapon against somebody," keyboardist Cevin Key recently told CTV News. "I am not only against the fact they're using our music to inflict damage on somebody else but they are doing it without anybody's permission."

Skinny Puppy first learned about the alleged use of their music from a former Guantánamo Bay guard, who was "affected or offended" by the detention camp's practices. Although the Vancouver-born band originally planned to use their new album cover as an invoice to the Pentagon, they have now received "coaching" and apparently sent an actual physical document to government officials. They are even considering a lawsuit.

"We're not making a point looking for financial gain," Cey underlined. But nor is the group entirely surprised that their songs were used as sonic punishment for Gitmo's detainees: "We thought this would end up happening, in a weird way," he admitted in an interview with the Phoenix New Times. "Because we make unsettling music, we can see it being used in a weird way. But it doesn't sit right with us."

Skinny Puppy aren't the only group whose music has reportedly been used to torture terrorist suspects and "enemy combatants" at the United States' base in Cuba. According to earlier reports, interrogators have employed songs by Metallica, Rage Against The Machine, Queen, Eminem, and even David Gray. "It's an issue that no one wants to deal with," Gray said in 2008. "It's shocking that there isn't more of an outcry."

Weapon, Skinny Puppy's 12th studio album, is out now.


http://vimeo.com/79416018

Somebody Lied and Nobody Cares

NONE of the ABOVE should be a choice on Voter Ballots

We know for a fact that there are weapons there [Iraq].
Ari Fleischer - January 9, 2003

Our intelligence officials estimate that Saddam Hussein had the materials to produce as much as 500 tons of sarin, mustard and VX nerve agent.
George W. Bush - January 28, 2003

We know that Saddam Hussein is determined to keep his weapons of mass destruction, is determined to make more.
Colin Powell - February 5, 2003

Iraq both poses a continuing threat to the national security of the United States and international peace and security in the Persian Gulf region and remains in material and unacceptable breach of its international obligations by, among other things, continuing to possess and develop a significant chemical and biological weapons capability, actively seeking a nuclear weapons capability, and supporting and harboring terrorist organizations.
Sen. Hillary Clinton, D-NY - February 5, 2003

We have sources that tell us that Saddam Hussein recently authorized Iraqi field commanders to use chemical weapons -- the very weapons the dictator tells us he does not have.
George Bush - February 8, 2003

So has the strategic decision been made to disarm Iraq of its weapons of mass destruction by the leadership in Baghdad? I think our judgment has to be clearly not.
Colin Powell - March 8, 2003

Intelligence gathered by this and other governments leaves no doubt that the Iraq regime continues to possess and conceal some of the most lethal weapons ever devised.
George Bush - March 18, 2003

We are asked to accept Saddam decided to destroy those weapons. I say that such a claim is palpably absurd.
Tony Blair, Prime Minister - March 18, 2003

Well, there is no question that we have evidence and information that Iraq has weapons of mass destruction, biological and chemical particularly . . . all this will be made clear in the course of the operation, for whatever duration it takes.
Ari Fleisher - March 21, 2003

There is no doubt that the regime of Saddam Hussein possesses weapons of mass destruction. As this operation continues, those weapons will be identified, found, along with the people who have produced them and who guard them.
Gen. Tommy Franks - March 22, 2003

One of our top objectives is to find and destroy the WMD. There are a number of sites.
Pentagon Spokeswoman Victoria Clark - March 22, 2003

I have no doubt we're going to find big stores of weapons of mass destruction.
Kenneth Adelman, Defense Policy Board - March 23, 2003

We know where they are. They are in the area around Tikrit and Baghdad.
Donald Rumsfeld - March 30, 2003

What Corporate Media Failed to Mention About 9/11:

[New Air Rules Were In Place Protecting National Monuments (including the Pentagon) After A Small Plane Crashed Into the White House]

CRASH AT THE WHITE HOUSE:
THE OVERVIEW;
Unimpeded, Intruder Crashes Plane Into White House

By MAUREEN DOWD,
Published: Tuesday, September 13, 1994

Shortly before 2 A.M. today, a small red-and-white plane flew low over 17th Street in the heart of the capital's downtown, banked left in a U-turn near the Washington Monument, and headed straight toward the President's bedroom in the White House.

No one tried to stop it.

Administration officials, who pieced together the flight path, said that the Secret Service agents stationed outside the South Portico had only seconds to scramble out of the way as the two-seat, propeller-driven Cessna 150, its power apparently shut off and only its wing lights on, came straight at them.

Gliding over the treetops, the Cessna passed the fountain and the red cannas blooming on the South Lawn, bounced off the grass just short of the White House, crashed through the branches of a magnolia tree planted by Andrew Jackson and came to rest in a crumpled heap two stories below the Clintons' unoccupied bedroom.

President Clinton, Hillary Rodham Clinton and their daughter, Chelsea, were sleeping across Pennsylvania Avenue at Blair House, the guest house for visiting dignitaries, while repairs were being made to the ventilation system in the White House residence. The Clintons moved back into the White House today.

The authorities said the plane had been stolen and the pilot was Frank Eugene Corder, a 38-year-old truck driver from Maryland. His relatives said he had struggled with vertiginous moods, alcohol, a drug conviction, financial problems, the recent rupture of his third marriage and the death of his father.

Associates said that Mr. Corder, who was killed in the crash, even told a friend last year that he felt so hopeless he might fly a plane on a suicide mission to the White House. That could not be confirmed.

As the chilling sight of the crumpled airplane at the base of the mansion was beamed around the world, a debate began about whether White House security was lax.

Security officials said today that the plan for protecting the President against aerial attack relied more on moving him quickly to safety than on stopping the attack.

Secret Service officials, asserting that their shield around the President himself had not been penetrated, said their initial conclusion was that Mr. Corder was not trying to kill the President and appeared to have acted alone, though law-enforcement officials and several agencies would investigate.

Mr. Clinton was awakened at 2:35 A.M. by his chief of staff, Leon E. Panetta, who had been alerted to the 1:49 A.M. crash through a series of calls set in motion by a military aide who was sleeping in the basement of the White House residence, Lieut. Comdr. Richard Fitzpatrick. After being told of the crash, the President went back to sleep, aides said.

Mrs. Clinton returned to the family quarters this morning and watched from the Truman balcony above the diplomatic entrance as Secret Service agents, police officers and firefighters prowled the area, removing the wreckage, hosing away fuel and planting yellow flags to set off the gouge in the lawn left by the plane.

The South Lawn, where the Middle East peace pact was signed last year, was a remarkable sight today to those who had assumed that the White House had a sophisticated security system, with anti-aircraft guns and perhaps even rooftop missiles that could shield the mansion from an aerial intrusion, especially one so unsophisticated. Only 50 yards from the Oval Office, just around the corner from the Rose Garden, sat the tangle of metal, what was left of the plane's nose inches from the barred office window of the White House physician, Comdr. E. Connie Mariano, one floor below the State Dining Room. Near the Patio Furniture

The wreckage sat next to a set of white, wrought-iron patio furniture, across from the wide lawn where bleachers had been set up in anticipation of an afternoon ceremony today for the National Service plan, a ceremony that was moved. The cockpit was reminiscent of a crushed beer can, and the tail was tilted up, mostly intact. A tarpolin had been hung over the plane to conceal its identification numbers. A twisted brown aircraft seat rested in the dirt just left of the wreckage.

The scene was frightening proof of what military and security officials, planning against terrorist attacks, had long privately believed: that the White House is more vulnerable than anyone admits.

Judging from what happened today, either someone made a terrible security mistake or the integrity of the "secure" air space around downtown Washington -- one nautical mile on either side of the White House, extending up to 18,000 feet, and broadening to envelope the Mall, the Capitol and most of the area's well-known monuments and museums -- depends on intruders playing by the rules.

Passers-by can often see Secret Service agents walking on the White House roof or on duty in an observation post there. But experts said it would be dangerous to fire missiles in downtown Washington. A hit might send an aircraft crashing into a nearby landmark, like the Hay Adams Hotel or the Treasury Department. And, as a senior White House official noted today, "If you missed, E Street becomes pretty ugly, pal."

At a White House briefing this afternoon, a Secret Service official painted a picture of frantic activity and jittery uncertainty as the Cessna dropped quietly out of the night sky, landing without flame or fireball.

The official, Carl Meyer, said that agents had spotted the plane only after it completed its U-turn toward the White House and that they only had "enough time to run for cover."

Mr. Meyer added that he did not know if the Federal Aviation Administration's radar had detected the Cessna as it approached and violated the capital's restricted air space, saying that radar could probably not track a small aircraft flying at tree-top level, particularly if it was not using a standard electronic device that identifies the aircraft and enhances its image on radar screens.

Once the plane crashed, officials tried to determine whether the landing was an accident or part of an elaborate assassination attempt -- and whether the plane might still have explosives aboard.

"The first thing we had to determine was, what was the situation?" Mr. Meyer said. "Was this just a plane that ran out of gas? Did somebody have a heart attack? We just didn't have a good sense of what was involved here. Or, was it a diversion, was something going to come?"

Adolphus Roberts, an eyewitness who was on the mall and saw the plane approach from the north, over 17th Street, told investigators and reporters that the plane had flown near the Washington Monument and then made a left-hand turn toward the White House.

"It had lights on both wings, it turned left and lined up with the White House," he said. "I heard a large boom sound. There was no fire, no nothing." He said he heard no engine noise, suggesting that Mr. Corder may have cut his engine as he glided down toward the lawn.

By early morning, the wreckage was already a tourist attraction. No Plans 'Against a Lunatic'

Patrick Porter, 46, a software engineer for General Electric from Portland, Ore., looked at the South Lawn from behind yellow police tapes. "It just proves you can make all the plans in the world and there's nothing you can do to plan against a lunatic who doesn't think rationally," he said.

In Aberdeen, a small Maryland town 25 miles northeast of Baltimore, Mr. Corder's brother did not seem to know of any particular grudge that he might have held against Mr. Clinton. "Shock," said Mr. Corder's brother, John. "Surprise. It hit us right out of the blue."

After daylight, Mr. Clinton, wearing black jogging clothes and a baseball hat, returned to the White House and later peered out a window at the wreckage. Both he and his wife sought to play down the incident. In remarks by satellite to new members of his Americorps volunteer program, the President said that the White House "will be kept safe, and it will be kept open and the people's business will go on."

Mrs. Clinton told guests that it "has been quite an unusual day here at the White House."

Photos: Frank Eugene Corder, a trucker from Maryland, died when the small, single-engine plane he was piloting crashed on the South Lawn behind the White House early yesterday, the authorities said. He is shown in a 1993 photograph, above. At top, an investigator by the wreckage, just outside the Presidential private quarters, which were unoccupied at the time of the crash. (Photographs by Agence-France Presse (top), Associated Press (right) (pg. A1); Remnants of the plane that crashed near the White House's South Lawn being taken away yesterday. (Stephen Crowley/The New York Times) (pg. A20) Map/Diagram: "WHAT HAPPENED: The Crash at the White House" 1. Frank Eugene Corder stole a Cessna 150, a two-seat, single-engine airplane, from Hartford County Airpark, a private airport in Maryland, and took off after midnight yesterday. 2. He flew south toward Washington. 3. The plane entered the restricted flight zone at the center of Washington, near the White House. 4. After making a 180-degree turn west of the Washington Monument, Mr. Corder headed toward the White House. 5. The plane crashed at 1:49 A.M. on the South Lawn of the White House and skidded 50 feet along the ground into the wall two floors below President Clinton's bedroom; the Clintons were across the street at Blair House. Mr. Corder died in the crash. (Sources: Associated Press, Federal Aviation Administration) (pg. A20)

Crash at the White House - New York Times - 1994

Did the Gas Station 9/11 Pentagon Video Get Misplaced ???


Penta-Lawn 2000 ... or ... Where is the crash debris ???

"Some eyewitnesses believe the plane actually hit the ground at the base of the Pentagon first, and then skidded into the building." - CBS

"...it didn't appear to crash into the building; most of the energy was dissipated in hitting the ground, but I saw the nose break up, I saw the wings fly forward, and then the conflagration engulfed everything in flames...But I think the blessing here might have been that the airplane hit before it hit the building, it hit the ground, and a lot of energy might have gone that way. That's what it appeared like." - CNN

"What -- or who -- caused Flight 77 to hit ground first, diffusing most of its destructive energy before it slammed into the Pentagon?" - ESPN/MSN

"According to one witness, 'what looked like a 747' plowed into the south side of the Pentagon, possibly skipping through a heliport before it hit the building." - Stars and Stripes

Visit: http://killtown.911review.org/pentalawn.html and, maybe, Re-review the photographs? ~ Local Permmalink
Karl Cohen ~ Association International du Film d'Animation-SF Newsletter
ASIFA-SF NEWSLETTER
Association International du Film d'Animation
(International Animated Film Association)
January 2014

This issue includes:

ANIMATED SEX FOR MATURE ADULTS by Karl Cohen

COMMENTS ON THE TEN FILMS BEING CONSIDERED FOR THE FIVE NOMINATIONS FOR BEST ANIMATED SHORT by Steve Segal

KLICKING BACK TO THE FABULOUS '50'S AT THE KLIK AMSTERDAM FESTIVAL OF ANIMATION by Nancy Denney Phelps

BOX OFFICE REPORT FOR 2013 ANIMATED RELEASES

AN ARCHIVE OF GREAT, BUT FORGOTTEN INTERVIEWS ILLUSTRATED WITH ANIMATION By PATRICK SMITH AND OTHERS

JOANNA QUINN CREATED A WONDERFUL OPENING FILM FOR THE 2013 BRADFORD ANIMATION FESTIVAL

MAO ZEDONG, FOUNDER OF COMMUNIST CHINA, HAS BECOME AN ANIMATED STAR

OY, WAS BAMBI JEWISH? [Click to open January 2014 archive]

ASIFA-SF NEWSLETTER
Association International du Film d'Animation
(International Animated Film Association)
February 2014

IN THIS ISSUE:

GENE DEITCH HAS A FEW WORDS TO SAY ABOUT "FROZEN" (a controversial article) and GENE DEITCH ON THE CURRENT STATE OF ANIMATED FEATURES FROM HOLLYWOOD

"HOLLYWOOD REPORTER.S" TOP TEN LEGAL PROBLEMS FOR THE INDUSTRY IN 2013 INCLUDES "HOLLYWOOD INTERNS FIGHT FOR WAGES"

DISNEY FILES TRADEMARK LAWSUIT OVER "FROZEN LAND" FILM and CANADA.S FIRST 3D ANIMATED FEATURE IS "THE LEGEND OF SARILA" AKA "THE FROZEN LAND"

A TIP ABOUT AN ANIMATED LSD FILM LED TO A RARE ANIMATED CLASSIC

FANS TAKE TV SHOWS TOO SERIOUSLY! MANY THOUGHT THAT THE ANIMATED BRIAN HAD REALLY DIED ON "FAMILY GUY"

plus lots of other unusual items - I have been too busy to send out the Jan. issue, but I'll do that soon. It has a feature article on SEXUAL CONTENT IN CONTEMPORARY ANIMATION MADE FOR ADULTS (This is about well made, intelligent films, not sick and twisted crap) [Click to open February 2014 archive]

DON.T MISS OUR FEBRUARY ASIFA-SF EVENT PRESENTING THE FIVE NOMINATED SHORTS WITH SOME OF THE OSCAR NOMINATED ANIMATORS IN PERSON The films that are nominated for Best Animated Short are Feral, Daniel Sousa and Dan Golden; Get a Horse!, Lauren MacMullan and Dorothy McKim; Mr. Hublot, Laurent Witz and Alexandre Espigares; Possessions, Shuhei Morita, and Room on the Broom, Max Lang and Jan Lachauer. See flyer on the back of this newsletter for details.

Puppy Bowl X ~ Puppy Bowl X = Dog Stars ~ Cat Stars ~ Back Up Pups
Freedom of expression and freedom of speech aren't really important unless they're heard...It's hard for me to stay silent when I keep hearing that peace is only attainable through war. And there's nothing more scary than watching ignorance in action. So I dedicated this Emmy to all the people who feel compelled to speak out and not afraid to speak to power and won't shut up and refuse to be silenced. ~ Tom Smothers

---

---

Cree Prophecy

Only after the last tree has been cut down,

Only after the last river has been poisoned,

Only after the last fish has been caught,

Only then will you find money cannot be eaten.
---
---
Closing Argument

One Can Lead A Horse To Water, But...

Until there is a solution for this, where one solution has been provided, Nobody will continue to bring Peace to Our Times, feed the hungry, care for the sick, bake apple pie better than Mom, and believes NONE of the ABOVE should be a choice on Voter Ballots.

Nobody for President

---

---

Oh, I hope that I see you again I never even caught your name As you looked through my window pane ~~ So I'm writing this message today I'm thinking that you'll have a way Of hearing the notes in my tune ~~ Where are you going? Where have you been? I can imagine other worlds you have seen ~~ Beautiful faces and music so serene ~~ So I do hope I see you again My universal citizen You went as quickly as you came ~~ You know the power Your love is right You have good reason To stay out of sight ~~ But break our illusions and help us Be the light ~ Message by Michael Pinder
Without love in the dream, it will never come true. ~ Jerry Garcia/Robert Hunter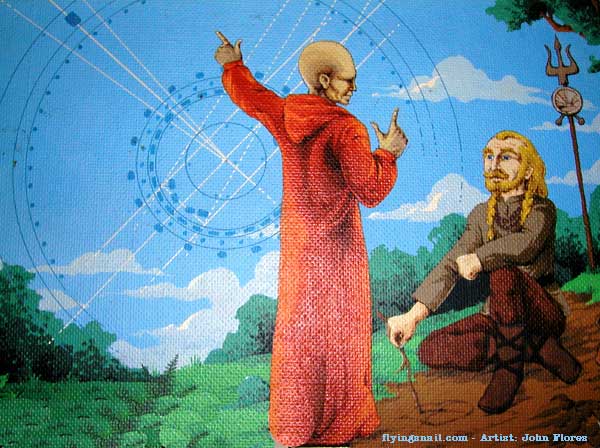 ---
---
The man whispered, "God, speak to me" and a meadowlark sang. But the man did not hear.

So the man yelled "God, speak to me" and the thunder rolled across the sky. But the man did not listen.

The man looked around and said, "God let me see you" and a star shined brightly. But the man did not notice.

And the man shouted, "God show me a miracle" and a life was born. But the man did not know.

So the man cried out in despair, "Touch me God, and let me know you are there"

Whereupon God reached down and touched the man. But the man brushed the butterfly away and walked on.


Don't miss out on a blessing because it isn't packaged the way you expect.