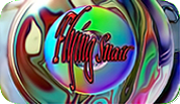 During times of universal deceit, telling the truth becomes a revolutionary act. ~ George Orwell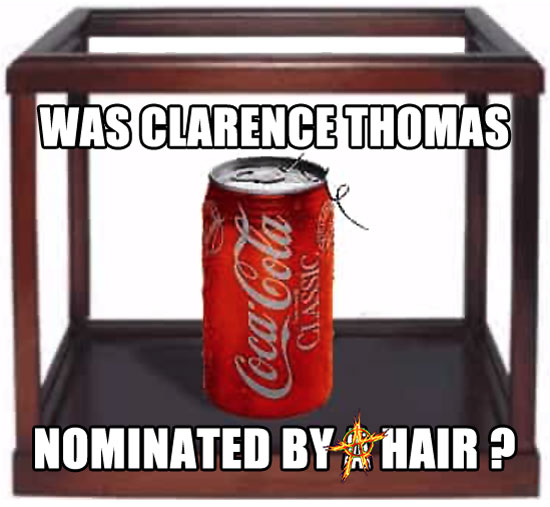 Was Clarence Thomas Nominated By A Hair?
Will Ginni Thomas Get Away With Sedition & Jan. 6 Violence?
Anita Hill would have been a better choice for SCOTUS?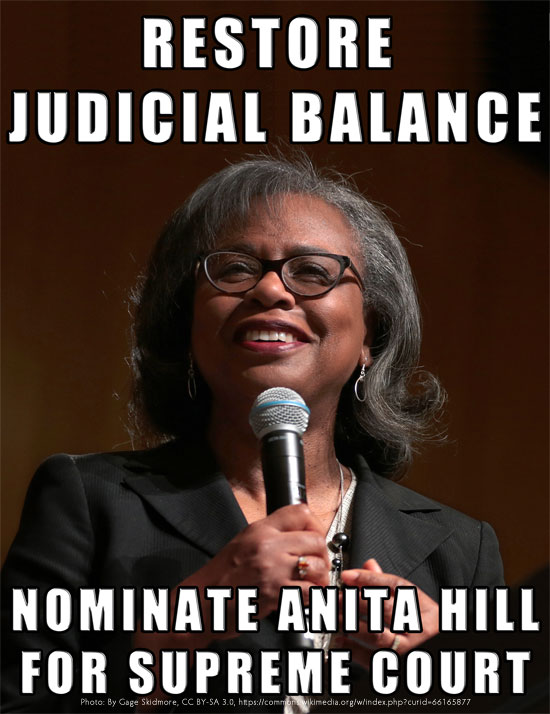 Let's Talk About How to
End Sexual Violence

That's the most important conversation right now.
By Anita Hill, May 9, 2019
Ms. Hill is a professor at Brandeis University.
Original source: The New York Times Opinion ~ Posted by: TrendingPress, Photos @ Source, via Fred
Last month, Joe Biden called me to talk about his conduct during Clarence Thomas's Supreme Court confirmation hearings in 1991. There has been a lot of discussion recently about whether he has offered me the right words. Given the #MeToo movement and Mr. Biden's bid for the presidency, it's understandable why his role in the hearings is being debated anew.
If the Senate Judiciary Committee, led then by Mr. Biden, had done its job and held a hearing that showed that its members understood the seriousness of sexual harassment and other forms of sexual violence, the cultural shift we saw in 2017 after #MeToo might have began in 1991 — with the support of the government.
If the government had shown that it would treat survivors with dignity and listen to women, it could have had a ripple effect. People agitating for change would have been operating from a position of strength. It could have given institutions like the military, the Department of Education and the Equal Employment Opportunity Commission greater license to take more decisive action to end the scourge of harassment. And research shows that if leaders convey that they won't tolerate harassment, people within an organization typically obey.
Instead, far too many survivors kept their stories hidden for years.
Thousands of women and many men have shared with me their stories of being sexually harassed since my testimony 28 years ago. These stories are especially troubling because they are so common. Yet they had long gone unseen, with the public viewing behavior from sexual extortion to sexual assault as a personal issue to be dealt with in private.
The world didn't really begin to come to grips with the prevalence of sexual abuse until 2017, when the millions of survivors who became the #MeToo movement demolished the myth that sexual violence was insignificant.
The #MeToo movement taught us that it happens to people of all ages, races and ethnicities, whether poor, middle class or wealthy. While no group is immune, some groups like women of color, sexual minorities and people with disabilities are more susceptible than others. So are contract and gig-economy workers, who lack traditional employment protections. Low-income and tip workers, who might face retaliation that could mean losing their livelihood, are particularly at risk.
As the #MeToo revelations laid bare the truth of the overwhelming size of the problem, victims dared hope that our political leaders would take up the challenge of confronting it.
But that hope was dashed last year.
Christine Blasey Ford faced yet another Senate Judiciary Committee in 2018 considering yet another Supreme Court nominee, Judge Brett Kavanaugh, whom she had accused of sexual assault. And yet again, the process appeared to be concerned with political expediency more than with the truth.
After Dr. Blasey's courageous testimony, many saw the callous and ham-handed approach of Senator Charles Grassley of Iowa, the committee's chairman, as a replay of the Thomas hearings.
Even worse, a new generation was forced to conclude that politics trumped a basic and essential expectation: that claims of sexual abuse would be taken seriously.
Bad behavior has not gone away, notwithstanding the valiant efforts of the people in the #MeToo movement. A recent anonymous survey by the Department of Defense revealed that sexual harassment and assault in the military rose by 38 percent from 2016 to 2018. The Pentagon estimated that 13,000 women and 7,500 men were sexually assaulted in the 2018 fiscal year.
The Centers for Disease Control and Prevention reports that one in three women and one in four men experience sexual violence involving physical contact during their lifetimes. And according to the Equal Employment Opportunity Commission, claims of sexual harassment increased by more than 12 percent from fiscal year 2017 to 2018.
It is no stretch to estimate that one in three American households are dealing with the economic, health or safety difficulties that accompany sexual violations.
Despite the grim reality, I remain hopeful, knowing how far we've come. If we acknowledge the severity of the problem and demand processes in which all sexual harassment and assault survivors are heard and not dismissed or punished for coming forward, our leaders will step up.
Survivors and their supporters need acknowledgment and justice. Words of condolence can never substitute for action aimed at ending the harm. There are measures that would show that our government is ready to respond to survivors.
The Senate leaders should adopt a fair and transparent process for responding to complaints raised about prospective presidential appointees with investigations conducted by an independent party.
Congress also should pass bills like the Be Heard Act, introduced in April, which would extend federal protections against sexual harassment and discrimination to contract, gig and other nontraditional workers, with special attention to low-income workers.
At a minimum, our representatives have to keep our military personnel, who pledge to protect our country, safe from sexual harassment and assault. Hard stop.
In the long term, our leaders need to address the larger inequalities that enable sexual misconduct to flourish.
Sexual violence is a national crisis that requires a national solution. We miss that point if we end the discussion at whether I should forgive Mr. Biden. This crisis calls for all leaders to step up and say: "The healing from sexual violence must begin now. I will take up that challenge."
Related Links:
The New York Times Opinion | Kimberlé Crenshaw, Sept. 27, 2018
We Still Haven't Learned From Anita Hill's Testimony
In the great awakening around sexual harassment, race was politely ushered offstage. That problem persists.
Ms. Crenshaw is an expert on civil rights and black feminist legal theory. She assisted Anita Hill's legal team.
Time to Consider Term Limits
For A Partisan Supreme Court?
Supreme Court to democracy: Drop dead
With a single rash, partisan act, the high court has tainted the Bush presidency, besmirched its own reputation and soiled our nation's proudest legacy.
By Gary Kamiya, Salon's executive editor
Dec. 14, 2000 | Tuesday, Dec. 12, is a day that will live in American infamy long after the tainted election of George W. Bush has faded from memory. With their rash, divisive decision to dispense with the risky and inconvenient workings of democracy and simply award the presidency to their fellow Republican, five right-wing justices dragged the Supreme Court down to perhaps its most ignominious point since the Dred Scott decision.
The court was the last American civic institution to have preserved an aura of impartiality, to be regarded as above the gutter of partisanship and self-interest. The reality, of course, is that no court, no judge, no human being, is completely free of those entanglements. Yet the court has generally acted wisely in avoiding judgments that would inevitably and utterly besmirch it. With one reckless and partisan ruling, it squandered its most precious possession: its reputation. It may take years, even decades, to repair the damage done by the Scalia-Rehnquist court's decision to cancel the election and crown the winner.
It's hard not to conclude, now that this whole sorry saga is over, that the fix was in from the beginning. Not the crude, "vast right-wing conspiracy" fix of Hillary Clinton's imagination, but a de facto fix. Why shouldn't one think the game was rigged, when five Republican-appointed justices -- one of whose son works for the law firm of the lawyer representing Bush, another of whose wife is recruiting staff for the Bush admininstration and two of whom have made clear their desire to retire under a Republican administration -- trashed their entire judicial philosophy to ram through, with only the most cramped of legal justifications, a last-second victory for a Republican who lost the national popular vote and, when the votes in Florida are actually counted, is likely to have lost the Florida one as well?
Perfect justice does not exist. But this was judicial folly, politically explosive and judicially threadbare. This was the court stepping in and awarding victory to one side before the game was over. Even those of us who don't often agree with the court's conservative majority expected better.
As Justice Stevens wrote in his savage dissent, "The position by the majority of this court can only lend credence to the most cynical appraisal of the work of judges throughout the land ... Although we may never know with complete certainty the identity of the winner of this year's election, the identity of the loser is perfectly clear. It is the nation's confidence in the judge as an impartial guardian of the rule of law."
As soon as the ruling was handed down, a nearly hysterical chorus of TV commentators, many of them cynical bear-baiters who wouldn't believe oaths sworn by their own mothers, suddenly pulled long faces and began urging the American people to accept the court's verdict, defer to its wisdom, venerate its grandeur, unite around Bush and generally go quietly back indoors to await further instructions. Television is never more nauseating than when it slips imperceptibly into its role as quasi-official national nanny, instructing the unruly masses in correct civic comportment. But if the dissenting justices can pour bile on the majority's opinions -- Stevens explicitly accuses his conservative brethren of impugning the integrity of their judicial colleagues -- why is it so frightening for the people to do the same thing? The American people's allegiance to democracy should be greater than our fealty to a court that has just spat in its face. In any case, we survived His Fraudulency I, the unduly elected Rutherford B. Hayes, and we will survive His Fraudulency II.
What the court ruled, when you get down to it, was that democracy shouldn't be allowed to get in the way of bureaucracy. One man, one vote? Overrated. Every vote counts? Too much trouble. None of those democratic pieties, the court in its infinite wisdom ruled, are as important as strict adherence to niggling rules and timetables -- rules and timetables that the court itself had the power to set aside. [Continue Reading]
One day it's like a miracle, it will disappear. IMPOTUS #45, 02/27/2020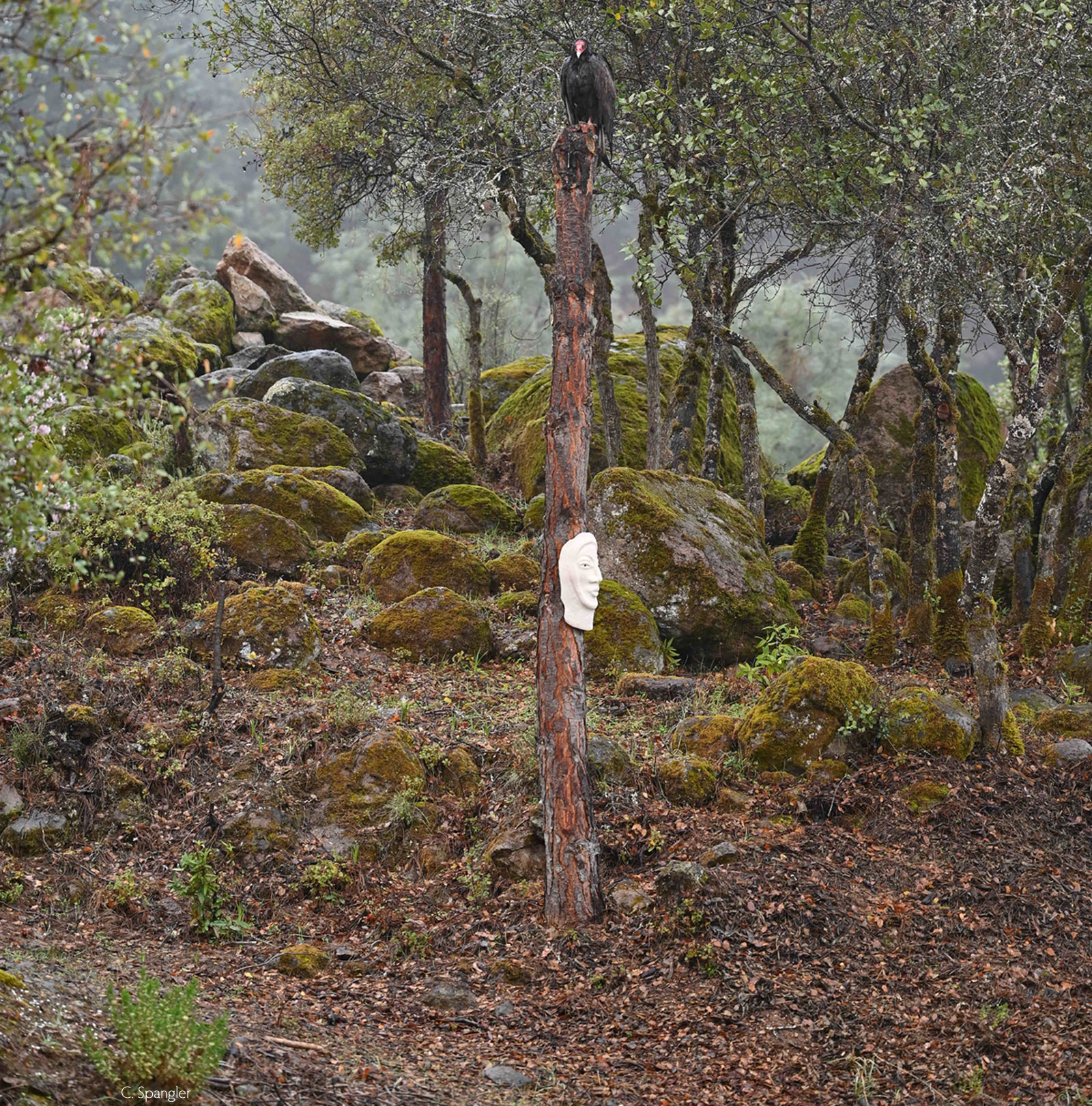 Is There A CURE Yet ...asking for a friend? Large Image
Throughout America's adventure in free government, our basic purposes have been to keep the peace; to foster progress in human achievement, and to enhance liberty, dignity and integrity among people and among nations. To strive for less would be unworthy of a free and religious people. Any failure traceable to arrogance, or our lack of comprehension or readiness to sacrifice would inflict upon us grievous hurt both at home and abroad. ~ Dwight D. Eisenhower
Boptime ~ Saturday Mornings ~ w/Even Steven Leech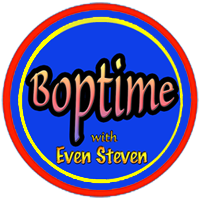 On Boptime we begin at 6am (EDT) on Saturday with oldies back to back to back. At 7am (EDT) after going back to this time in that parallel world in 1938 in My World, we'll hear selections from Marc Blitzstein's suppressed musical "The Cradle Will Rock" from the same year. At 8am (EDT) on Rockabilly Ridge, Michael Ace spins tunes by Hollywood actors not generally known for singing. At 9am (EDT) on Beatlemania!!! we'll bop back to this time in 1964, when the Beatles were just beginning production for the film "A Hard Day's Night," and new British invasion bands were coming to our shores. We'll hear the song that finally knocked the Beatles out of the #1 position on the hit charts after a string of #1 hit records. ~ Steve
BOPTIME: Saturday, 6 AM Eastern, 3 AM Pacific time
Go To: http://www.wvud.org/?page_id=24
Click on a listening link below the WVUD logo:


Boptime available locally in DE on WVUD-FM 91.3, Shoutcast [Search: WVUD], and TuneIn
Alerts
~ Missed, departed, folks
In Loving Memory of Our
Very Dear & Close Friend
Chetana Judith Karel-Michaan


March 28, 1948 ~ September 18, 2021




Notes from ~@~

Here is an old email to Judith about one of my best and most favorite memories from the past:

Hanging Out With Anaïs Nin

Dearest One,

If you recall, I was very fond of Anaïs Nin and during the early '70s you arranged, with your friend Flo Kennedy, for tickets and passes to see Anais at the Palace of Fine Arts, in San Francisco.

After the show we went backstage and Anaïs was sitting at her makeup table with her legs crossed.

I could not help noticing how beautiful she and her legs were, for a 70+ year old woman.

Mentioning Flo, you introduced us to her. We chatted for a while, were having a great time, and I could not resist saying, "I hope this does not offend you Ms. Nin, but you have incredibly beautiful legs."

She turned her chair towards us, smiled, gently slid her dress up about 12 inches above her knee, exposing more of her legs, and said, "Why thank you, ... and call me Anaïs."

Anaïs then asked what month and day I was born. When I told her, her face lit up with an extraordinary smile, but she did not say anything.

Near the end of the evening, we were standing in front of her holding hands, thanked her for her time, and said goodbye.

She stood up, hugged both of us at the same time, patted me on the butt, smiled and said, "You two remind me very much of my dear friends June and Henry [Miller]." which was one of the best compliments I have ever received!

Had I remembered Henry's birthday was on the 26th of December, I would have suggested the three of us go out for a drink. ;-)

I love great memories and you, ~@~


Into the Mystic, Van Morrison via Scott Wright
Boptime ~ Saturday Mornings ~ w/Even Steven Leech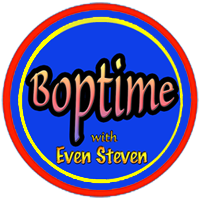 On Boptime we begin at 6am (EDT) on Saturday with oldies back to back to back. At 7am (EDT) we'll hear the jazz soundtrack from Roger Vadim's 1959 film Les Liaisons Dangereuses with music from Art Blakey and Thelonious Monk, and learn how a tragic incident near Wilmington almost sabotaged Monk's contribution to it. At 8am (EDT) we'll hang out on Clifford's Corner with co-host Larry Williams and play some choice jazz sides and rare R&B. ~ Steve
BOPTIME: Saturday, 6 AM Eastern, 3 AM Pacific time
Go To: http://www.wvud.org/?page_id=24
Click on a listening link below the WVUD logo:


Boptime available locally in DE on WVUD-FM 91.3, Shoutcast [Search: WVUD], and TuneIn
Dahbud Mensch
~ Stuck in the middle with whom?
---
"And he cried mightily with a strong voice, saying, Babylon the great is fallen, and is become
the habitation of devils, and the hold of every foul spirit and a cage of every unclean and
hateful bird." Revelation 18:2, Dr Hunter S. Thompson, The Atlantic via Rolling Stone
GOP to release list of 205 Communist Party members
infesting the Republican Party, that may have appointed
radicals worse than Richard Nixon to shape pubic policy?
Boptime ~ Saturday Mornings ~ w/Even Steven Leech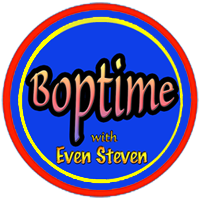 On Boptime we begin at 6am (EDT) on Saturday with oldies back to back to back. At 7am (EDT) in the Early Hour we pay a visit to Minton's Playhouse in the heart of Harlem and the birthplace of Bebop, where jazz notables Charlie Christian, Thelonious Monk, Don Byas and others in the early years of the 1940s developed a new and innovative form of jazz. At 8am (EDT) we begin by visiting the Club Baby Grand with vocalist Betty Roché's most rare recordings, then Lem Winchester with Etta Jones, and Wilmington jazz pianist accompanying a vocal from jazz saxophonist Sonny Stitt. With co host Larry Williams we'll continue with some choice jazz sides and R&B selections. ~ Steve
BOPTIME: Saturday, 6 AM Eastern, 3 AM Pacific time
Go To: http://www.wvud.org/?page_id=24
Click on a listening link below the WVUD logo:


Boptime available locally in DE on WVUD-FM 91.3, Shoutcast [Search: WVUD], and TuneIn
Remembering Mike Wilhelm
~ Charlatans, Flamin' Groovies, Loose Gravel, ...
Mike Wilhelm
first psychedelic
rock guitarist,

dies at 77, on May 14, 2019
He played with the Charlatans, Loose Gravel and Flamin' Groovies
by Aidin Vaziri May 16, 2019 Updated: May 16, 2019, 8:29 pm ~ Source

The Charlatans ~ Golden Gate Park Conservatory, San Francisco ~ Photo: Erik Jacobsen
Mike Wilhelm, the co-founder and lead guitar player of the pioneering San Francisco psychedelic rock outfit the Charlatans, who also played with the bands the Flamin' Groovies and Loose Gravel, died on Tuesday, May 14 at a hospital in San Francisco. He was 77.
The cause was complications from cancer, said his wife, Ana Maria Wilhelm.
The Charlatans never released an album during their Summer of Love heyday, but the group's impact was huge on the nascent San Francisco scene. Dressed in vintage Edwardian finery, the five-man band developed its rowdy amalgamation of blues, rock and Western swing over the summer of 1965 during a residency at the Red Dog Saloon in Virginia City, a small Sierra Nevada town.

Photo: Tim Kao, The Chronicle
Returning to San Francisco, the Charlatans – which also included founder George Hunter, bassist Richie Olsen, pianist Mike Ferguson and drummer Dan Hicks — were the main attraction at "A Tribute to Dr. Strange," the LSD-infused dance party at the Longshoreman's Hall in 1965 that ignited the psychedelic-rock era. Mint condition posters from that show, widely considered the first of their kind, go for more than $18,000 on the resale market.
"They were superstars," said Ana Maria Wilhelm. "People wanted to dress like them. They wanted to look like them. They wanted to play like them."
On a national level, the Charlatans were soon eclipsed by acts like the Grateful Dead, Quicksilver Messenger Service and Jefferson Airplane (the latter was also on the lineup at the Longshoreman's Hall show). Yet Wilhelm's distinctive Americana playing style heavily influenced musicians like Jerry Garcia and John Cipollina, and later, acts like the Byrds and Eagles.
"He had a unique finger-picking style," said author Joel Selvin, former Chronicle Senior Pop Music Critic. "He was the most highly-evolved musician at that time. The Charlatans covered everything from blues to old-timey country, and Wilhelm handled it all."
Garcia told Haight-Ashbury scene photographer Herb Greene that Wilhelm was his favorite guitarist.
"He was a master at taking any guitar — no matter how funky — and turning it into a symphonic wonder," said Dan Healy, longtime Grateful Dead sound man.
[Video at Source]
Following his run with the Charlatans from 1965 to 1968, Wilhelm performed with the rock trio Loose Gravel in the early '70s, a favorite of the Hells Angels. He is best remembered from that time for his cameo in the 1972 documentary "The Last Days of the Fillmore," when he showed up unannounced at Bill Graham's office trying to persuade the famously testy rock impresario to book his new band at the famed venue.
When Graham declines and marches him outside, Wilhelm gives him the finger and explodes, "Well, f— you and thanks for the memories!"
Ana Maria Wilhelm said they remained friends despite the heated encounter caught on film. "Mike never held a grudge," she said.
Later in the decade, Wilhelm became the lead guitarist of the Flamin' Groovies, one of the forerunners to the San Francisco punk scene, performing on the albums "Flamin' Groovies Now," released in 1978, and "Jumpin' in the Night," in 1979. The band was a regular attraction at the San Francisco clubs On Broadway and Mabuhay Gardens.
He also released several solo albums, including 1985's "Mean ol' Frisco" and 1993's "Wood & Wire."
"He had no roadmap for what he became," said George Michalski, a friend who played piano for everyone from Barbra Streisand and the Allman Brothers, before serving as music director on the television series "Nash Bridges." "He was an acid cowboy and a mod rocker. He was funny and acerbic. But most of all, he was original."

Guitarist Mike Wilhelm at a recent practice Wednesday June 10, 2015. The Charlatans,
a hugely influential psychedelic band of the 1960s, is getting back together for some
performances in Virginia City, Nevada. ~ Photo: Brant Ward, The Chronicle
[Article photo at Source]
Michael Ray Wilhelm was born on March 18, 1942, in Los Angeles. His father Peter Raymond Wilhelm was a professional dancer, and his mother Dorothy Currier worked at the Beverly Hills Medical Clinic. Even though he grew up in a house steeped with classical music, he discovered the blues through his older sister Katherine and a weekly television variety show produced by bandleader Johnny Otis.
As a teenager, Wilhelm met one of his guitar heroes, the Tennessee blues musician Walter "Brownie" McGhee, who offered him free  lessons.
In 1960, Wilhelm graduated from Canoga Park High School, where Hunter was a classmate, and joined the Naval Air Reserves, a year later, working as an airplane mechanic. Following his two-year stint in the armed forces, which took him to Vietnam and Japan, he hitchhiked to San Francisco in 1963 at age 19, and settled in Berkeley before moving to San Francisco's Fillmore District.
He ran into Hunter after performing at an open-mic night at the Blue Unicorn on Hayes Street.
"The rest is history," Ana Maria Wilhelm said.
[Video at Source]
Even though Wilhelm effectively retired from touring in 1993, due to ongoing lung problems and recurring pneumonia, he did take part in a reunion of the Charlatans in 1996 to celebrate the release of an odds-and-ends compilation album, "The Amazing Charlatans," and a documentary film, "Rockin' at the Red Dog," by Mary Works, whose father, Don Works, was a bartender at the saloon.
By then the band had become so obscure that a young British group had already adopted and released several albums under the Charlatans name, known here as the Charlatans U.K.
Wilhelm's fans rallied to buy him a portable oxygen unit, it didn't help with live performances. He moved up to Lake County and focused on writing songs and producing albums for other artists. He also started a Monday blues night at the Blue Wing Saloon.
In 2005, Wilhelm was involved in another reunion of the Charlatans for a performance at a memorial concert for Family Dog founder Chet Helms in Golden Gate Park; then again, two years later, for a free concert commemorating the 40th anniversary of the Summer of Love in San Francisco.
In 2015, the group played it final shows where it all began in Virginia City, just before Hicks died in 2016.
Wilhelm is survived by his wife, Ana Maria; and sister Katherine Wilhelm.
Aidin Vaziri is The San Francisco Chronicle's pop music critic. Email: avaziri@sfchronicle.com Twitter: @MusicSF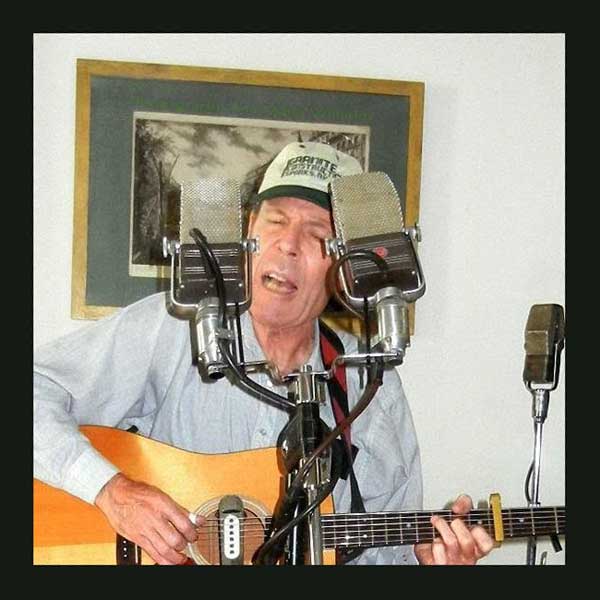 Mike Wilhelm recording at Richard Wahlberg Studio ... Photograph: Ana Maria Wilhelm

Mike Wilhelm Interview ~ December 2001 via Jesse Block ~ https://vimeo.com/130632329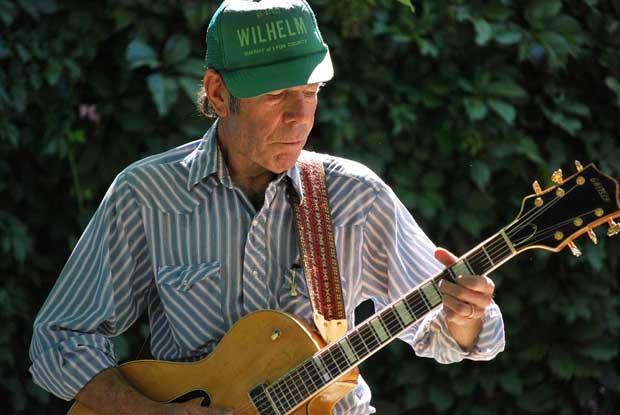 http://mike-wilhelm.com ~ Mike's Wikipedia Page ~ Photo: Richard Hoyt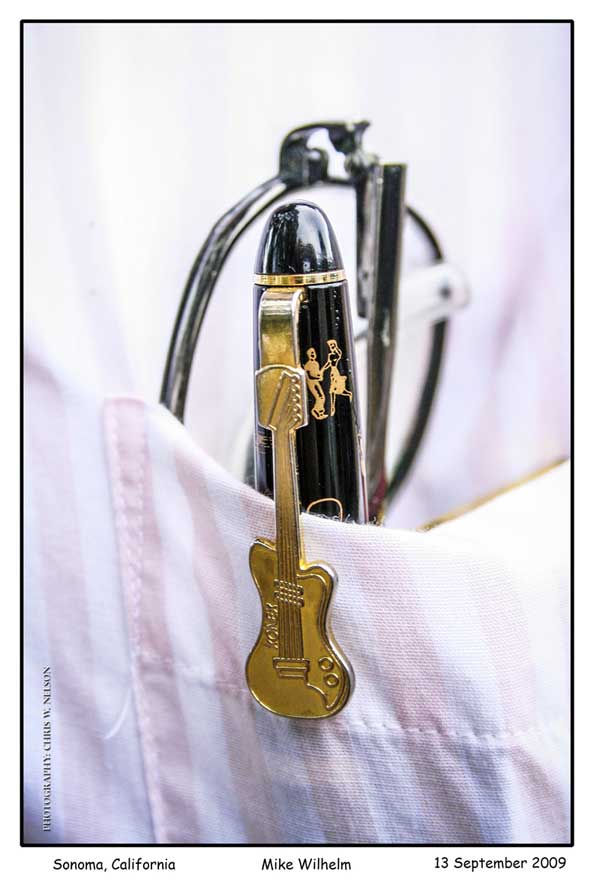 Photo: Chris W. Nelson, San Christos, Photography
Lake County News: Mike Wilhelm, famed blues and rock guitarist, dies at 77
Sprung
~ Springer Enthusiast ~ Remembering my riding partners Mike Wilhelm & Jim Trout

In Memory of Our Dear Friend
Mike Wilhelm
March 18, 1942 ~ May 14, 2019
Sprung Podcast Selections

Mike Wilhelm & Sprung (Curtis)
Mike Wilhelm Recorded Live at Linton's
Information Page: http://mike-wilhelm.com
MP3: Big Boss Man - Click To Listen
MP3: Got My Mojo Workin' - Click To Listen
MP3: House Of Blue Lights - Click To Listen
MP3: New Old Pawnshop Blues - Click To Listen
MP3: The Thrill Is Gone - Click To Listen
MP3: See See Rider - Click To Listen
MP3: Key To The Highway - Click To Listen
MP3: Down The Road A Piece - Click To Listen
MP3: Ramblin' - Click To Listen
MP3: Worn Out Suits - Click To Listen
MP3: Long Gone Stranger Blues --Click To Listen
Mike Wilhelm - Born in Los Angeles in 1942, Mike Wilhelm learned blues guitar in his teens from legendary Tennessee bluesman Brownie McGhee and Texas songster Mance Lipscomb. A U. S. Navy veteran, he is perhaps best known as one of the founding members of San Francisco's first psychedelic rock group, the Charlatans (1964-69). He led his own hard rock group, Loose Gravel, from 1969 until 1976 when he joined cult heroes and power pop originators the Flamin' Groovies, playing with them until 1982.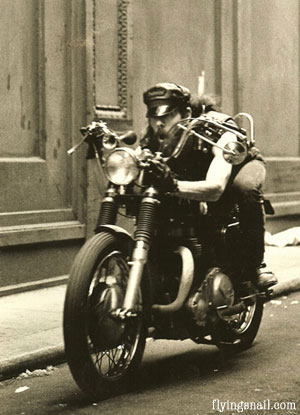 Early Tavern Racing - Mike Wilhelm on Matchless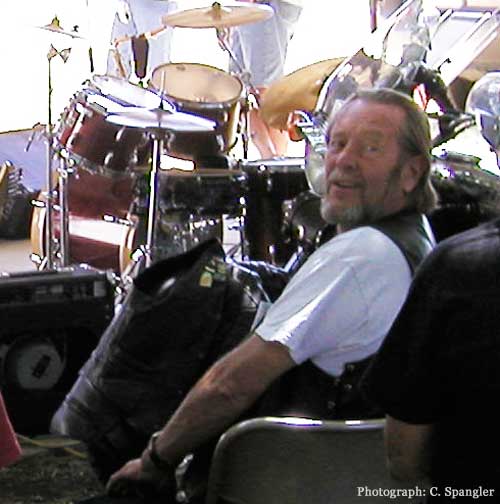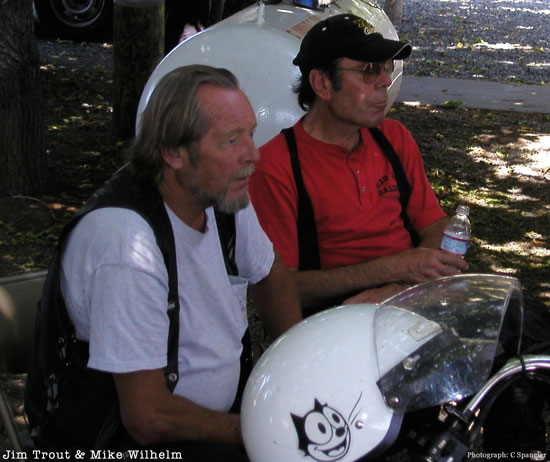 Also, remembering Jim Trout , who rode with us , Photo: C. Spangler
Permmalink for this page:
http://www.flyingsnail.com/Sprung/sprungmusic.html
Podcast source: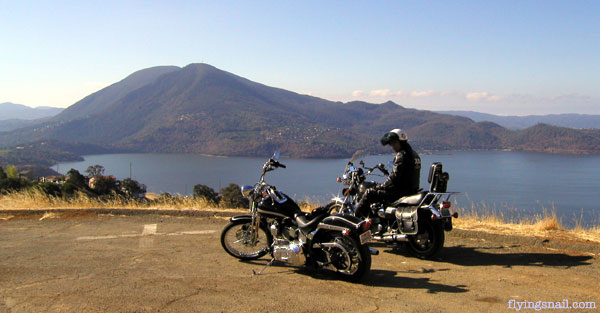 Mount Konocti, Lake County, CA, Mike Wilhelm on XS Yamaha & Sprung's FXSTS
Πday


https://en.wikipedia.org/wiki/Pi_Day
Boptime ~ Saturday Mornings ~ w/Even Steven Leech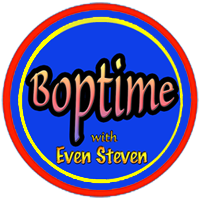 On Boptime we begin at 6am (EST) on Saturday with oldies back to back to back. At 7am (EST) on The Best of Broadway it's the Rodgers & Hammerstein musical "Me and Juliet'' from this time in 1954. At 8am (EST) it's Party, Party, Party on Rockabilly Ridge with Michael Ace. At 9am (EST) we return to this day in 1954 beginning with an ultra rare recording by Frankie Avalon. Senator Joe McCarthy and Edward R. Morrow were having a public spat and the French Army was bogged down in a place called  Dien Bien Phu in Vietnam. ~ Steve
BOPTIME: Saturday, 6 AM Eastern, 3 AM Pacific time
Go To: http://www.wvud.org/?page_id=24
Click on a listening link below the WVUD logo:


Boptime available locally in DE on WVUD-FM 91.3, Shoutcast [Search: WVUD], and TuneIn
Daylight Saving Time ~ Why Are They trying to kill us?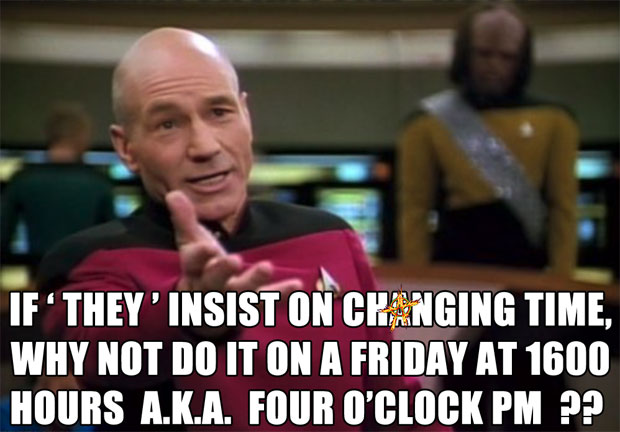 If THEY insist on changing time, why not do it on a Friday at 1600 hours a.k.a. four o'clock PM ??
Is Daylight Saving Time A Corporate/Political
Scam or Doctrine of Child Oppression for Profit
created by eFF'n lobbyists and greedy politicians?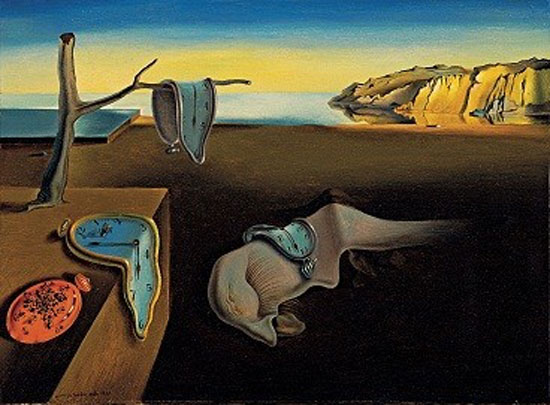 Proof Daylight Saving Time Is Dumb, Dangerous, and Costly
The case against changing the clocks keeps getting stronger
via Ben Steverman March 10, 2017, 3:00 AM PST
Is Daylight Saving Time Dangerous?
Politics of Daylight Saving Time!
Time to Eliminate Daylight Saving Time & Establish a Corporate Death Penalty?

Time Has Come Today, the Chambers Brothers via graumach s.
5 Ways Life Would Be Better If


IT Were Always Daylight Saving Time

https://www.ecowatch.com/daylight-saving-time-benefits-2630831152.html

The Conversation, March 06, 2019 @ 01:42 PM, EST

by Steve Calandrillo

In my research on daylight saving time, I have found that Americans don't like it when Congress messes with their clocks.

In an effort to avoid the biannual clock switch in spring and fall, some well-intended critics of DST have made the mistake of suggesting that the abolition of DST – and a return to permanent standard time – would benefit society. In other words, the U.S. would never "spring forward" or "fall back."

They are wrong. DST saves lives and energy and prevents crime. Not surprisingly, then, politicians in Washington, California and Florida are now proposing to move to DST year-round.

Congress should seize on this momentum to move the entire country to year-round DST. In other words, turn all clocks forward permanently. If it did so, I see five ways that Americans' lives would immediately improve.

[video at link] https://www.ecowatch.com/daylight-saving-time-benefits-2630831152.html
1. Lives would be saved.
Simply put, darkness kills – and darkness in the evening is far deadlier than darkness in the morning.
The evening rush hour is twice as fatal as the morning for various reasons: Far more people are on the road, more alcohol is in drivers' bloodstreams, people are hurrying to get home and more children are enjoying outdoor, unsupervised play. Fatal vehicle-on-pedestrian crashes increase threefold when the sun goes down.
DST brings an extra hour of sunlight into the evening to mitigate those risks. Standard time has precisely the opposite impact, by moving sunlight into the morning.
A meta-study by Rutgers researchers demonstrated that 343 lives per year could be saved by moving to year-round DST. The opposite effect would occur if the U.S. imposed year-round standard time.
2. Crime would decrease.
Darkness is also a friend of crime. Moving sunlight into the evening hours has a far greater impact on the prevention of crime than it does in the morning. This is especially true for crimes by juveniles, which peak in the after-school and early evening hours.
Criminals strongly prefer to do their work in the darkness of evening and night. Crime rates are lower by 30 percent in the morning to afternoon hours, even when those morning hours occur before sunrise, when it's still dark.
A 2013 British study found that improved lighting in the evening hours could reduce the crime rate by up to 20 percent.
3. Energy would be saved.
Many people don't know that the original justification for the creation of DST was to save energy, initially during World War I and II and then later during the 1973 OPEC oil crisis. When the sun is out later in the evening, peak energy loads are reduced.
Virtually everyone in our society is awake and using energy in the early evening hours when the sun sets. But a considerable portion of the population is still asleep at sunrise, resulting in significantly less demand for energy then.
Having more sun in the evening requires not just less electricity to provide lighting, but reduces the amount of oil and gas required to heat homes and businesses when people need that energy most. Under standard time, the sun rises earlier, reducing morning energy consumption, but only half of Americans are awake to be able to use the sun.
This rationale motivated some in California to recommend permanent DST a decade ago, when the state experienced recurrent electricity shortages and rolling brown-outs. Officials at the California Energy Commission estimated that 3.4 percent of California's winter energy usage could be saved by moving to year-round DST.
Similarly, DST resulted in 150,000 barrels of oil saved by the U.S. in 1973, which helped combat the effect of OPEC's oil embargo.
4. Avoiding clock switches improves sleep.
Critics of DST are correct about one thing: The biannual clock switch is bad for health and welfare.
It wreaks havoc with people's sleep cycles. Heart attacks increase 24 percent in the week after the U.S. "springs forward" in March. There's even an uptick during the week in November when the clocks "fall back."
If that's not bad enough, a study from 2000 shows that the major financial market indexes NYSE, AMEX and NASDAQ average negative returns on the Monday trading day following both clock switches, presumably because of disrupted sleep cycles.
5. Recreation and commerce flourish in the sun.
Finally, recreation and commerce flourish in daylight and are hampered by evening darkness.
Americans are less willing to go out and shop in the dark, and it's not very easy to catch a baseball in darkness either. These activities are far more prevalent in the early evening than they are in the early morning hours, so sunlight is not nearly as helpful then.
Not surprisingly, the U.S. Chamber of Commerce as well as most outdoor recreational interests favors extended DST.
Research shows that sunlight is far more important to Americans' health, efficiency and safety in the early evening than it is in the early morning. That's not to say there aren't downsides to DST – notably, an extra hour of morning darkness. But I believe the advantages of extended DST far outweigh those of standard time. It is past time that the U.S. sets the clocks forward forever, and never has to switch them again.
Tainted News:
Tomi Lahren should fight addiction and not have to step on "used heroin needles" to get high?

Saluting the Heroes of the Coronavirus Pandumbic The Daily Show w/Trevor Noah via Joey deVilla
The lie can be maintained only for such time as the State can shield the people from the political, economic and/or military consequences of the lie. It thus becomes vitally important for the State to use all of its powers to repress dissent, for the truth is the mortal enemy of the lie, and thus by extension, the truth becomes the greatest enemy of the State. via Joseph Goebbels ++ I am not a crook ~ Babies in Incubators ~ WMD ~ Dear Citizens, ...yada.
1,000,000+/-
[U.S.A.] HUMANS DEAD
Murdered by Political Incompetence?
begging the question :::: WAS TAINTED NEWS ACCESSORY TO MURDER?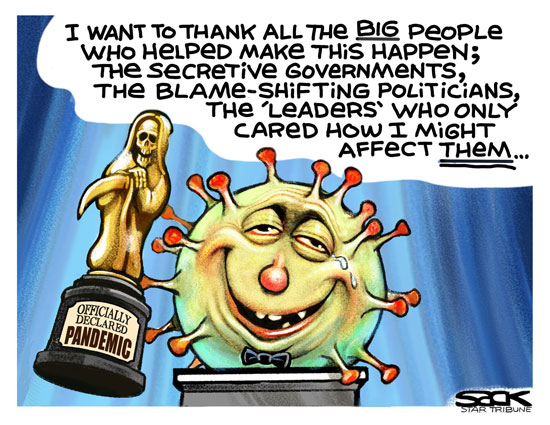 I want to thank all the BIG people who helped make this happen; the secretive governments,
the blame-shifting politicians, the 'leaders' who only cared how I might affect THEM...
Cartoon by Steve Sack @ Star Tribune https://en.wikipedia.org/wiki/Star_Tribune ...
They/Them, Telecom Crimes, Drop Dead, Patriot Act, Voted4War, Corporate Death Penalty
Is this why Nobody Looks Down at Creepy GOP
Authoritarian & DNC Do Nothing Politicians?
Forget the politicians ... They are irrelevant. The politicians are put there to give you the idea that you have freedom of choice. You don't. You have no choice! You have OWNERS! They own you! They own everything. They own all the important land. They own and control the corporations. They've long since bought, and paid for the Senate, the Congress, the state houses, the city halls, they got the judges in their back pockets and they own all the big media companies, so they control just about all of the news and information you get to hear. via George Carlin +++ Dear Citizens
WHY ARE PEOPLE
STILL DYING?

Positively 4th Street, Bob Dylan, HQ via Franciescoli Polanni
100,000 DEAD, 2020 05.27
200,000 DEAD, 2020 09.17
300,000 DEAD, 2020 12.11
800,000 DEAD, 2021 12.03
900,000 DEAD, 2022 01.28
1,00,000 DEAD, 2022 03.23
If what Politicians said between
January & March 2020 was true,
...there should be a...
CURE by NOW?
Whenever any Form of Government becomes destructive of these ends, it is the Right of the People to alter or to abolish it, and to institute new Government, laying its foundation on such principles and organizing its powers in such form, as to them shall seem most likely to effect their Safety and Happiness. ~ Declaration of Independence
Notes from ~@~
Heads Up Folks!
It may not be much, but, at least, it is something:
Bacteria from respiratory droplets spread by one sneeze,
singing one minute, talking one minute, & two coughs via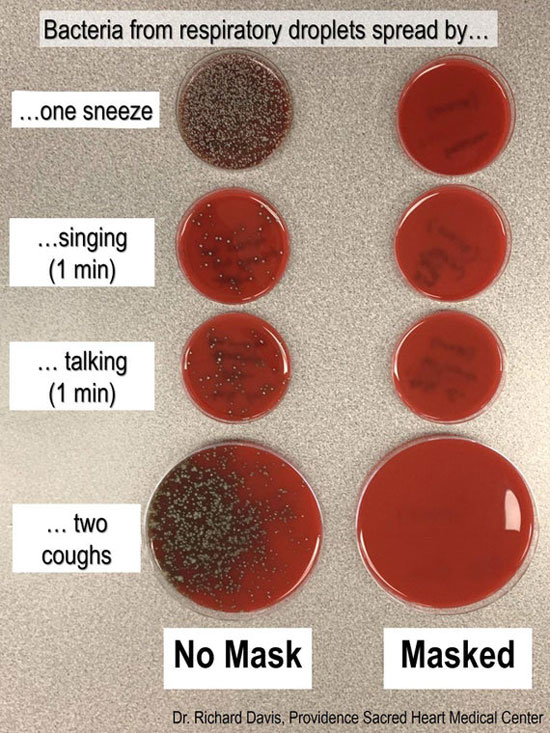 Dr. Richard Davis, Providence Sacred Heart Medical Center
3. The most powerful tool on the planet today is Tell-A-Vision. That is where I tell a vision to you, and you tell a vision to me. That way, if we don't like the programming we're getting, we can simply change the channel.

Distant Relatives [Patience] via nabil elderkin
Boptime ~ Saturday Mornings ~ w/Even Steven Leech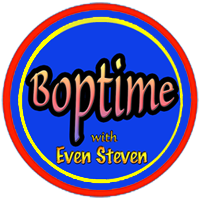 On Boptime we begin at 6am (EST) on Saturday with oldies back to back to back. At 7am (EST) we visit My World from this time in 1928, and we'll also hear some of Duke Ellington and Louis Armstrong's earliest recordings, along with those of James P. Johnson with Ethel Waters and from Sam Wooding's Chocolate Kiddies. At 8am (EST) on Rockabilly Ridge, Michael Ace spins even more hillbilly bop, then at 9am (EST) on Beatlemania!!! we'll bop back to this day in 1965 when the Beatles were just beginning to film their next feature movie HELP!, and the war in Vietnam began to seriously escalate.  ~ Steve
BOPTIME: Saturday, 6 AM Eastern, 3 AM Pacific time
Go To: http://www.wvud.org/?page_id=24
Click on a listening link below the WVUD logo:


Boptime available locally in DE on WVUD-FM 91.3, Shoutcast [Search: WVUD], and TuneIn
Notes from ~@~
Freedom of expression and freedom of speech aren't really important unless they're heard...It's hard for me to stay silent when I keep hearing that peace is only attainable through war. And there's nothing more scary than watching ignorance in action. So I dedicated this Emmy to all the people who feel compelled to speak out and not afraid to speak to power and won't shut up and refuse to be silenced.~ Tom Smothers

Carlin Step, DJ Steve Porter & Eli Wilkie via Roland Kardeby

The Great Bell Chant (The End of Suffering) via R Smittenaar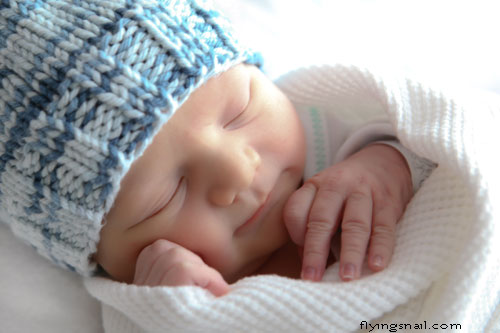 One Day, Matisyahu via ShalomLearning

Unsung Hero via Rattakarn Srithavatchai "Garn"
The Sacred Clowns ~ Heyókȟa
The Heyókȟa symbolize and portray many aspects of the sacred, the Wakȟáŋ. Their satire presents important questions by fooling around. They ask difficult questions, and say things others are too afraid to say. By reading between the lines, the audience is able to think about things not usually thought about, or to look at things in a different way.
Principally, the Heyókȟa functions both as a mirror and a teacher, using extreme behaviors to mirror others, thereby forcing them to examine their own doubts, fears, hatreds, and weaknesses. Heyókȟas also have the power to heal emotional pain; such power comes from the experience of shame--they sing of shameful events in their lives, beg for food, and live as clowns. They provoke laughter in distressing situations of despair and provoke fear and chaos when people feel complacent and overly secure, to keep them from taking themselves too seriously or believing they are more powerful than they are.
In addition, sacred clowns serve an important role in shaping tribal codes. Heyókȟa's don't seem to care about taboos, rules, regulations, social norms, or boundaries. Paradoxically, however, it is by violating these norms and taboos that they help to define the accepted boundaries, rules, and societal guidelines for ethical and moral behavior. This is because they are the only ones who can ask "Why?" about sensitive topics and employ satire to question the specialists and carriers of sacred knowledge or those in positions of power and authority. In doing so, they demonstrate concretely the theories of balance and imbalance. Their role is to penetrate deception, turn over rocks, and create a deeper awareness.
Develop Your Mind, Not Sacred Sites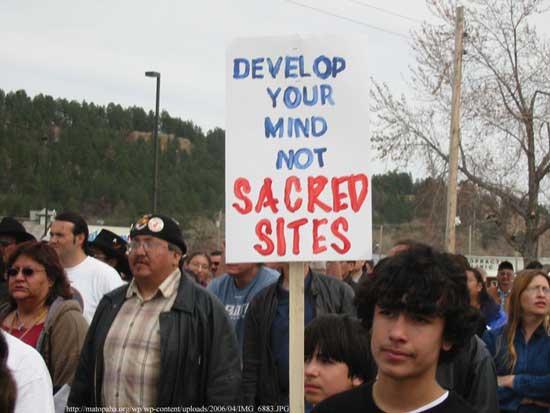 Cree Prophecy
Only after the last tree has been cut down,
Only after the last river has been poisoned,
Only after the last fish has been caught,
Only then will you find money cannot be eaten.
Nobody for President ~ NONE of the ABOVE should be a choice on voter ballots!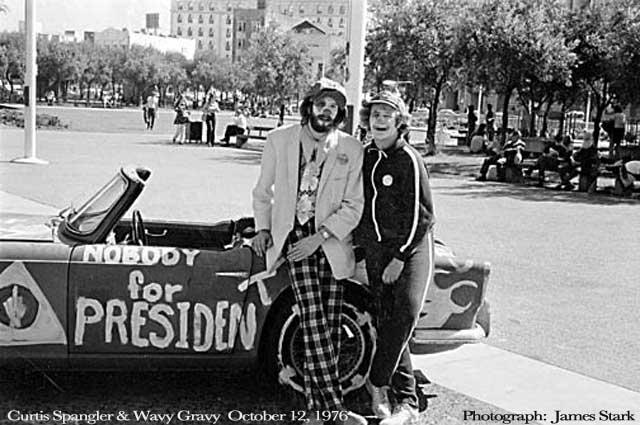 Curtis Spangler & Wavy Gravy, Nobody for President, 197610.12 ~ Photo: James Stark

American Dream, George Carlin via Ishtar [Not Work Safe] NOBODY should have that much power!
Nobody bakes apple pie better than Mom, is eternal, perfect, has all the answers, ended war, will love you forever, brought peace to our time, fixed global warming, fed the hungry & destitute, knows, cares, shives a git about you, loves you when you're down & out, and if elected will not lie to, or steal from, 'the people'; ...begging a question, What's NOTA's entry fee ...more lies that lead to mass murder or human sacrifice?
Message
via
Mike Pinder
Oh, I hope that I see you again I never even caught your name As you looked through my window pane ~ So I'm writing this message today I'm thinking that you'll have a way Of hearing the notes in my tune ~ Where are you going? Where have you been? I can imagine other worlds you have seen ~ Beautiful faces and music so serene ~ So I do hope I see you again My universal citizen You went as quickly as you came ~ You know the power Your love is right You have good reason To stay out of sight ~~ But break our illusions and help us Be the light ~ by Mike Pinder

Why I Think This World Should End, Prince EA via Prince EA
Without love in the dream, it will never come true. ~ Jerry Garcia/Robert Hunter
And in the end, the love you take is equal to the love you make. ~ John Lennon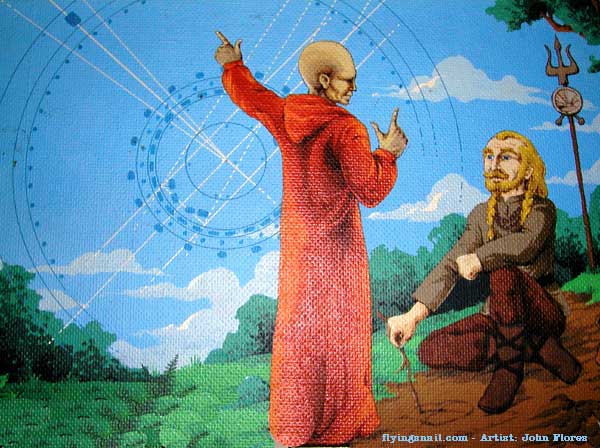 ---
---
The man whispered, "God, speak to me" and a meadowlark sang. But the man did not hear. So the man yelled "God, speak to me" and the thunder rolled across the sky. But the man did not listen. The man looked around and said, "God let me see you" and a star shined brightly. But the man did not notice. And the man shouted, "God show me a miracle" and a life was born. But the man did not know. So the man cried out in despair, "Touch me God, and let me know you are there" Whereupon God reached down and touched the man, But the man brushed the butterfly away and walked on.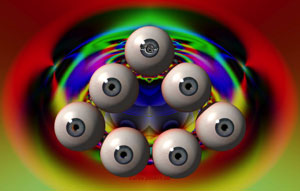 Don't miss out on a blessing because
it isn't packaged the way you expect!
---
---

Some search sites have been banned from scanning local content since 2012.
Please use DuckDuckGo.com (above) or Bing.com to search FlyingSnail.

{ ͡ʘ ͜ʖ ͡ʘ} Is Daylight Saving Time Dangerous? { ͡ʘ ͜ʖ ͡ʘ}