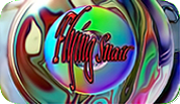 During times of universal deceit, telling the truth becomes a revolutionary act. ~ George Orwell
The party told you to reject the evidence of your eyes and ears. It was their final, most essential command. ~ George Orwell
April Fool Goo! == Luv, As Always, Bingy
Original: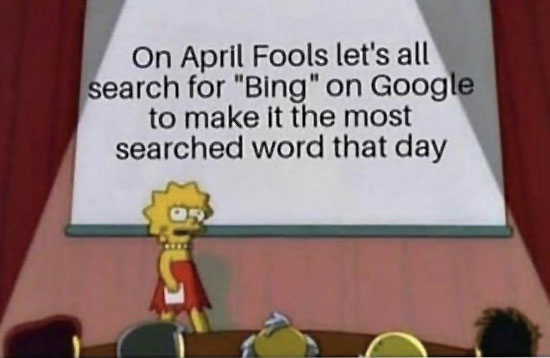 Follow up: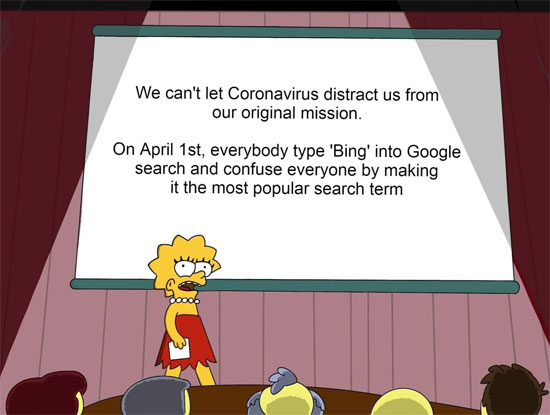 Nobody for President ~ Republican & Democrat Inside Traders/Traitors
Ignore 'The People'!!!
Politicians Are Above the Law!
Regarding: Republican & Democrat Inside Traders/Traitors
Let Martha Stewart be the Judge & Set the Sentence
& never forget They/Them!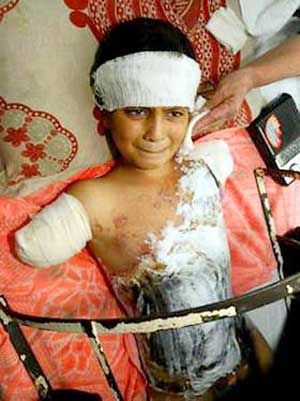 It was widely known before the Iraq war
over 50% of the Iraqi population
were children under the age of 15
& war began with this ungodly act of sheer cowardice!
1,455,590+ innocent Iraqi's murdered in order to eliminate
one (1) man by Republicans, with Democrat Support;
based on an outright lie to Mr. Bill dated January 26, 1998?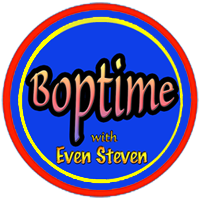 Because of the COVID-19 crisis Boptime has had to alter its format because we're producing the program remotely.
Beginning at 6am (EDT) Saturday morning and continuing until 8am (EDT) we'll hear oldies back to back to back. At 8am (EDT) Michael Ace joins us as we play some covers of tunes from the 1950s, some of them notorious and others remarkable. At 9am (EDT) you'll hear an entire hour of obscure rockabilly, all of it from 1958 along with tidbits of events from that year. ~ Steve
BOPTIME: Saturday, 6 AM Eastern time, 3 AM Pacific time
Go To: http://www.wvud.org/?page_id=24
Click on a listening link below the WVUD logo:


Available locally in DE on WVUD-FM 91.3, Shoutcast [Search: WVUD], and TuneIn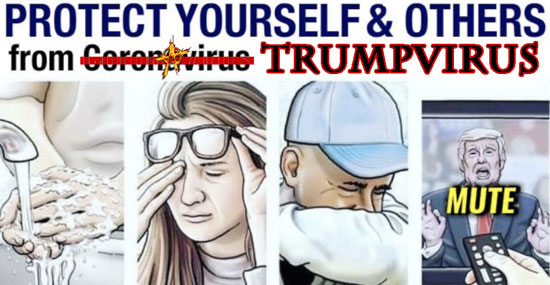 Protect Yourself & Others from Coronavirus TRUMPVIRUS via coastercupcakeYT1
IMPOTUS Speak
https://twitter.com/barubin/status/1240068436354568194
https://www.youtube.com/watch?v=xfPk1HIBLfM&feature=youtu.be
January 22: "We have it totally under control. It's one person coming in from China. It's going to be just fine."
February 2: "We pretty much shut it down coming in from China."
February 24: "The Coronavirus is very much under control in the USA… Stock Market starting to look very good to me!"
February 25: "CDC and my Administration are doing a GREAT job of handling Coronavirus."
February 25: "I think that's a problem that's going to go away… They have studied it. They know very much. In fact, we're very close to a vaccine."
February 26: "The 15 (cases in the US) within a couple of days is going to be down to close to zero."
February 26: "We're going very substantially down, not up."
February 27: "One day it's like a miracle, it will disappear."
February 28: "We're ordering a lot of supplies. We're ordering a lot of, uh, elements that frankly we wouldn't be ordering unless it was something like this. But we're ordering a lot of different elements of medical."
March 2: "You take a solid flu vaccine, you don't think that could have an impact, or much of an impact, on corona?"
March 2: "A lot of things are happening, a lot of very exciting things are happening and they're happening very rapidly."
March 4: "If we have thousands or hundreds of thousands of people that get better just by, you know, sitting around and even going to work — some of them go to work, but they get better."
March 5: "I NEVER said people that are feeling sick should go to work."
March 5: "The United States… has, as of now, only 129 cases… and 11 deaths. We are working very hard to keep these numbers as low as possible!"
March 6: "I think we're doing a really good job in this country at keeping it down… a tremendous job at keeping it down."
March 6: "Anybody right now, and yesterday, anybody that needs a test gets a test. They're there. And the tests are beautiful…. the tests are all perfect like the letter was perfect. The transcription was perfect. Right? This was not as perfect as that but pretty good."
March 6: "I like this stuff. I really get it. People are surprised that I understand it… Every one of these doctors said, 'How do you know so much about this?' Maybe I have a natural ability. Maybe I should have done that instead of running for president."
March 6: "I don't need to have the numbers double because of one ship that wasn't our fault."
March 7: "We'll hold tremendous rallies...I'm not concerned at all."
March 8: "We have a perfectly coordinated and fine tuned plan at the White House for our attack on coronavirus."
March 9: "This blindsided the world."
March 10: "Our CoronaVirus Team has been doing a great job. Even Democrat governors have been VERY complimentary!"
March 11: "I am fully prepared to use the full power of the Federal Government to deal with our current challenge of the CoronaVirus!"
March 12: "108 countries are dealing with the CoronaVirus problem, some of which we are helping!"
March 13: "To this point, and because we have had a very strong border policy, we have had 40 deaths related to CoronaVirus. If we had weak or open borders, that number would be many times higher!"
March 13: "Today I am declaring a national emergency. Two very big words."
March 13. "No, I don't take responsibility at all. Because we were given a set of circumstances, given rules, regulations, and specifications from a different time. It wasn't meant for this kind of an event, with the kind of numbers that we are talking about."
March 13. "We have very strong emergency powers under the Stafford Act ... I have it memorized, practically, as to the powers in that act. And if I need to do something, I'll do it. I have the right to do a lot of things that people don't even know about."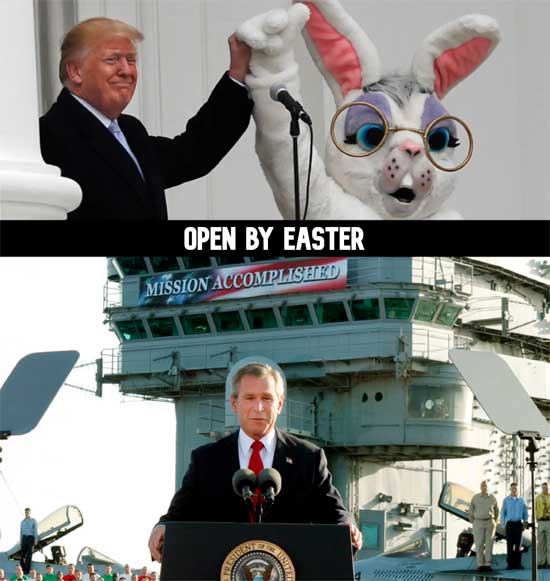 Open By Easter via rightisleft512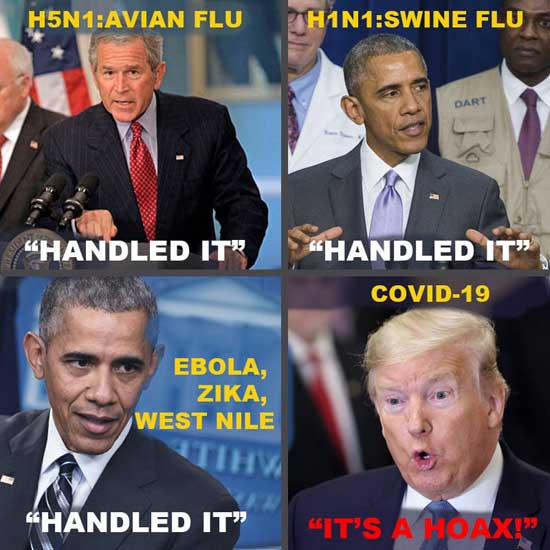 "Handled It" vs. "It's A Hoax!" via elbunts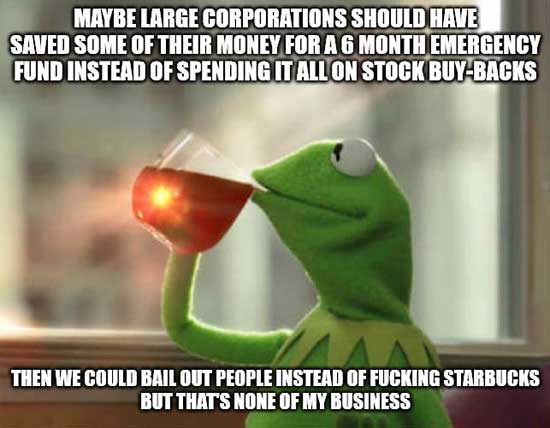 Bail Out People Not Corporations via NelvisAlfredo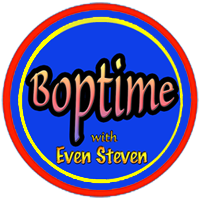 Because of the COVID-19 crisis Boptime has had to alter its format because we're producing the program remotely.
Beginning at 6am (EDT) Saturday morning and continuing until 8am (EDT) we'll hear oldies back to back to back. At 8am (EDT) we begin with a Jukebox Liberation segment about early British rock & roll and continue through 'til 10am (EDT) with a repeat of our Joe Meek Special. Co-host Christine Facciolo, and guest experts, join us as we play musical selections from that "mad genius" of early 1960s British rock & roll. ~ Steve
BOPTIME: Saturday, 6 AM Eastern time, 3 AM Pacific time
Go To: http://www.wvud.org/?page_id=24
Click on a listening link below the WVUD logo:


Available locally in DE on WVUD-FM 91.3, Shoutcast [Search: WVUD], and TuneIn
Sprung
~ Springer Enthusiast ~ Remembering my riding partners, Mike Wilhelm & Jim Trout

In Memory of Our Dear Friend
Mike Wilhelm
March 18, 1942 ~ May 14, 2019
Sprung Podcast Selections

Mike Wilhelm & Sprung (Curtis)
Mike Wilhelm Recorded Live at Linton's
Information Page: http://mike-wilhelm.com
MP3: Big Boss Man - Click To Listen
MP3: Got My Mojo Workin' - Click To Listen
MP3: House Of Blue Lights - Click To Listen
MP3: New Old Pawnshop Blues - Click To Listen
MP3: The Thrill Is Gone - Click To Listen
MP3: See See Rider - Click To Listen
MP3: Key To The Highway - Click To Listen
MP3: Down The Road A Piece - Click To Listen
MP3: Ramblin' - Click To Listen
MP3: Worn Out Suits - Click To Listen
MP3: Long Gone Stranger Blues --Click To Listen
Mike Wilhelm - Born in Los Angeles in 1942, Mike Wilhelm learned blues guitar in his teens from legendary Tennessee bluesman Brownie McGhee and Texas songster Mance Lipscomb. A U. S. Navy veteran, he is perhaps best known as one of the founding members of San Francisco's first psychedelic rock group, the Charlatans (1964-69). He led his own hard rock group, Loose Gravel, from 1969 until 1976 when he joined cult heroes and power pop originators the Flamin' Groovies, playing with them until 1982.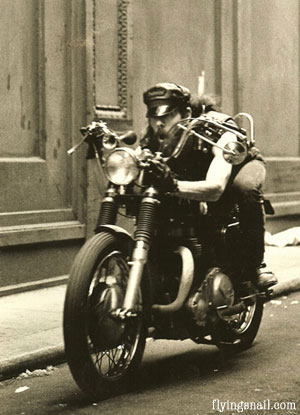 Early Tavern Racing - Mike Wilhelm on Matchless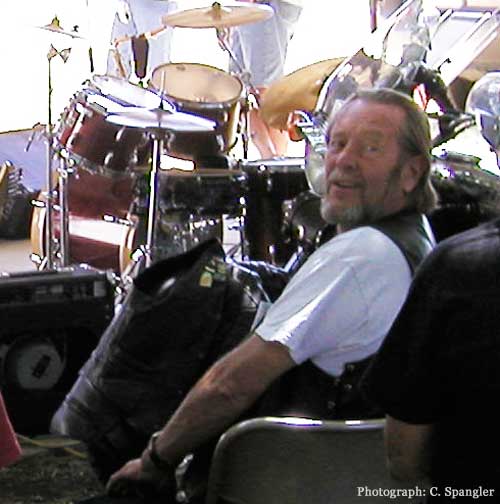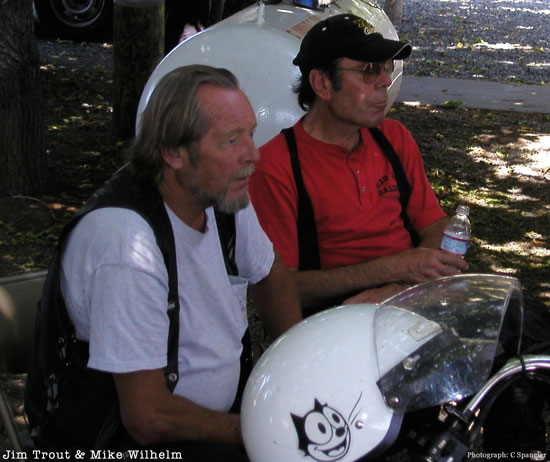 Also, remembering Jim Trout, who rode with us ~ Photograph: C. Spangler
Permmalink for this page:
http://www.flyingsnail.com/Sprung/sprungmusic.html
Podcast source: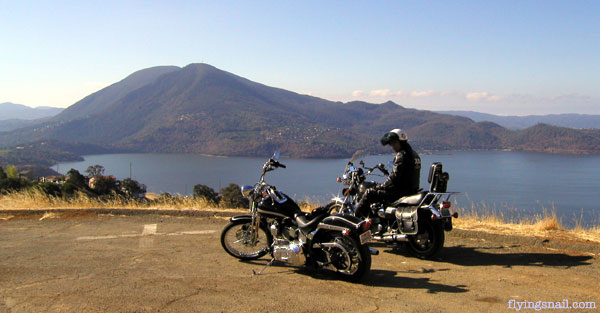 Mount Konocti, Lake County, CA, Mike Wilhelm on XS Yamaha & Sprung's FXSTS
Mike Wilhelm
~ Charlatans, Flamin' Groovies, Loose Gravel, ...
Mike Wilhelm, first psychedelic

rock guitarist, dies at 77, May 14, 2019
He played with the Charlatans, Loose Gravel and Flamin' Groovies
by Aidin Vaziri May 16, 2019 Updated: May 16, 2019, 8:29 pm ~ Source

The Charlatans ~ Golden Gate Park Conservatory, San Francisco ~ Photo: Erik Jacobsen
Mike Wilhelm, the co-founder and lead guitar player of the pioneering San Francisco psychedelic rock outfit the Charlatans, who also played with the bands the Flamin' Groovies and Loose Gravel, died on Tuesday, May 14 at a hospital in San Francisco. He was 77.
The cause was complications from cancer, said his wife, Ana Maria Wilhelm.
The Charlatans never released an album during their Summer of Love heyday, but the group's impact was huge on the nascent San Francisco scene. Dressed in vintage Edwardian finery, the five-man band developed its rowdy amalgamation of blues, rock and Western swing over the summer of 1965 during a residency at the Red Dog Saloon in Virginia City, a small Sierra Nevada town.

Photo: Tim Kao, The Chronicle
Returning to San Francisco, the Charlatans – which also included founder George Hunter, bassist Richie Olsen, pianist Mike Ferguson and drummer Dan Hicks — were the main attraction at "A Tribute to Dr. Strange," the LSD-infused dance party at the Longshoreman's Hall in 1965 that ignited the psychedelic-rock era. Mint condition posters from that show, widely considered the first of their kind, go for more than $18,000 on the resale market.
"They were superstars," said Ana Maria Wilhelm. "People wanted to dress like them. They wanted to look like them. They wanted to play like them."
On a national level, the Charlatans were soon eclipsed by acts like the Grateful Dead, Quicksilver Messenger Service and Jefferson Airplane (the latter was also on the lineup at the Longshoreman's Hall show). Yet Wilhelm's distinctive Americana playing style heavily influenced musicians like Jerry Garcia and John Cipollina, and later, acts like the Byrds and Eagles.
"He had a unique finger-picking style," said author Joel Selvin, former Chronicle Senior Pop Music Critic. "He was the most highly-evolved musician at that time. The Charlatans covered everything from blues to old-timey country, and Wilhelm handled it all."
Garcia told Haight-Ashbury scene photographer Herb Greene that Wilhelm was his favorite guitarist.
"He was a master at taking any guitar — no matter how funky — and turning it into a symphonic wonder," said Dan Healy, longtime Grateful Dead sound man.
[Video at Source]
Following his run with the Charlatans from 1965 to 1968, Wilhelm performed with the rock trio Loose Gravel in the early '70s, a favorite of the Hells Angels. He is best remembered from that time for his cameo in the 1972 documentary "The Last Days of the Fillmore," when he showed up unannounced at Bill Graham's office trying to persuade the famously testy rock impresario to book his new band at the famed venue.
When Graham declines and marches him outside, Wilhelm gives him the finger and explodes, "Well, f— you and thanks for the memories!"
Ana Maria Wilhelm said they remained friends despite the heated encounter caught on film. "Mike never held a grudge," she said.
Later in the decade, Wilhelm became the lead guitarist of the Flamin' Groovies, one of the forerunners to the San Francisco punk scene, performing on the albums "Flamin' Groovies Now," released in 1978, and "Jumpin' in the Night," in 1979. The band was a regular attraction at the San Francisco clubs On Broadway and Mabuhay Gardens.
He also released several solo albums, including 1985's "Mean ol' Frisco" and 1993's "Wood & Wire."
"He had no roadmap for what he became," said George Michalski, a friend who played piano for everyone from Barbra Streisand and the Allman Brothers, before serving as music director on the television series "Nash Bridges." "He was an acid cowboy and a mod rocker. He was funny and acerbic. But most of all, he was original."

Guitarist Mike Wilhelm at a recent practice Wednesday June 10, 2015. The Charlatans,
a hugely influential psychedelic band of the 1960s, is getting back together for some
performances in Virginia City, Nevada. ~ Photo: Brant Ward, The Chronicle
[Article photo at Source]
Michael Ray Wilhelm was born on March 18, 1942, in Los Angeles. His father Peter Raymond Wilhelm was a professional dancer, and his mother Dorothy Currier worked at the Beverly Hills Medical Clinic. Even though he grew up in a house steeped with classical music, he discovered the blues through his older sister Katherine and a weekly television variety show produced by bandleader Johnny Otis.
As a teenager, Wilhelm met one of his guitar heroes, the Tennessee blues musician Walter "Brownie" McGhee, who offered him free  lessons.
In 1960, Wilhelm graduated from Canoga Park High School, where Hunter was a classmate, and joined the Naval Air Reserves, a year later, working as an airplane mechanic. Following his two-year stint in the armed forces, which took him to Vietnam and Japan, he hitchhiked to San Francisco in 1963 at age 19, and settled in Berkeley before moving to San Francisco's Fillmore District.
He ran into Hunter after performing at an open-mic night at the Blue Unicorn on Hayes Street.
"The rest is history," Ana Maria Wilhelm said.
[Video at Source]
Even though Wilhelm effectively retired from touring in 1993, due to ongoing lung problems and recurring pneumonia, he did take part in a reunion of the Charlatans in 1996 to celebrate the release of an odds-and-ends compilation album, "The Amazing Charlatans," and a documentary film, "Rockin' at the Red Dog," by Mary Works, whose father, Don Works, was a bartender at the saloon.
By then the band had become so obscure that a young British group had already adopted and released several albums under the Charlatans name, known here as the Charlatans U.K.
Wilhelm's fans rallied to buy him a portable oxygen unit, it didn't help with live performances. He moved up to Lake County and focused on writing songs and producing albums for other artists. He also started a Monday blues night at the Blue Wing Saloon.
In 2005, Wilhelm was involved in another reunion of the Charlatans for a performance at a memorial concert for Family Dog founder Chet Helms in Golden Gate Park; then again, two years later, for a free concert commemorating the 40th anniversary of the Summer of Love in San Francisco.
In 2015, the group played it final shows where it all began in Virginia City, just before Hicks died in 2016.
Wilhelm is survived by his wife, Ana Maria; and sister Katherine Wilhelm.
Aidin Vaziri is The San Francisco Chronicle's pop music critic. Email: avaziri@sfchronicle.com Twitter: @MusicSF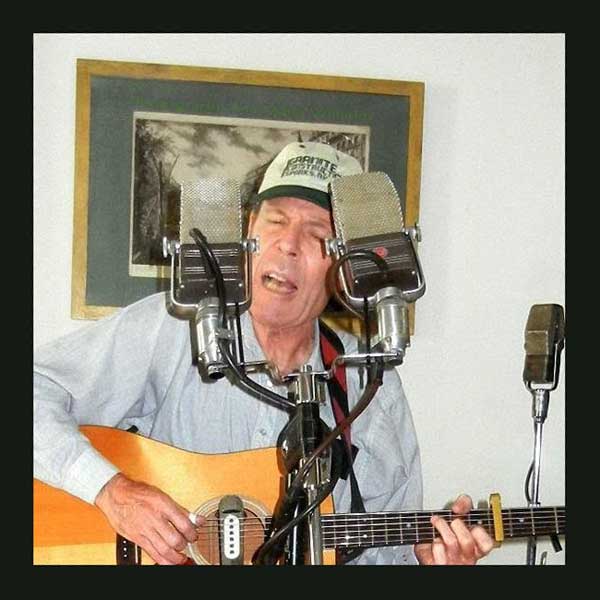 Mike Wilhelm recording at Richard Wahlberg Studio ... Photograph: Ana Maria Wilhelm

Mike Wilhelm Interview ~ December 2001 via Jesse Block ~ https://vimeo.com/130632329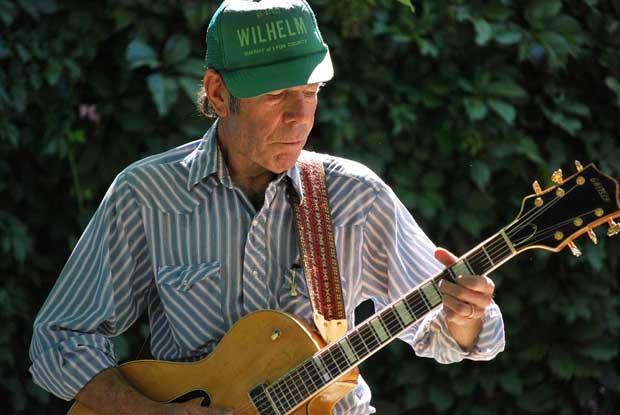 http://mike-wilhelm.com ~ Mike's Wikipedia Page ~ Photo: Richard Hoyt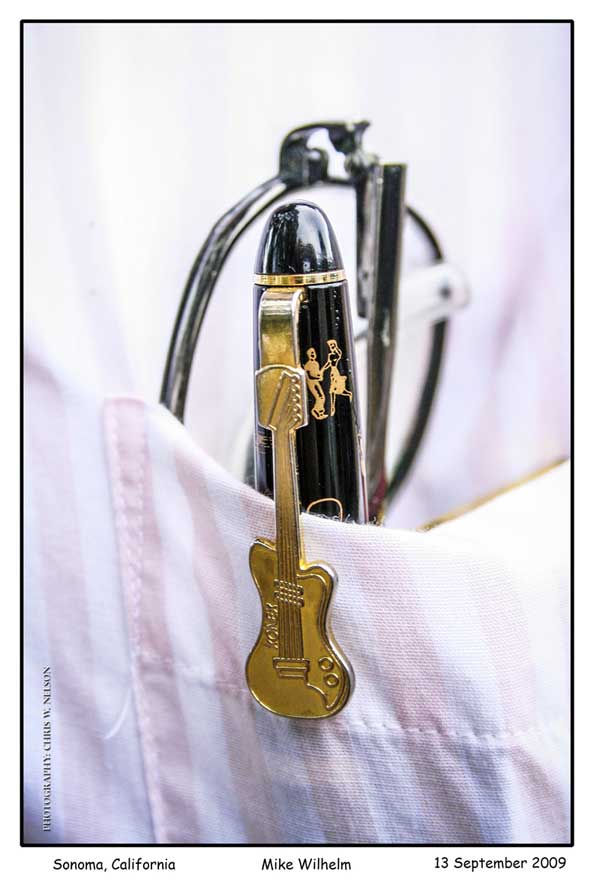 Photo: Chris W. Nelson, San Christos, Photography
Lake County News: Mike Wilhelm, famed blues and rock guitarist, dies at 77
Πday


https://en.wikipedia.org/wiki/Pi_Day
Rise Up!  Wash Your Hands!
~ Introverts Unite, COVID-19, Our Time To Shine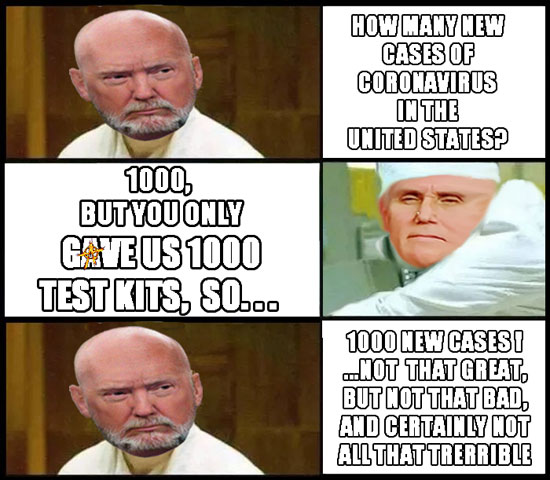 Leadership:



Whatever happens, you're responsible.
If it doesn't happen, you're responsible.
Melania's Husband, November 8, 2013, Source
Trump struggles to explain why he disbanded his global health team
It was two years ago when Trump ordered the shutdown of the White House National Security Council's entire global health security. ~ Source
Here Are 17 Ways the Trump Administration Bungled Its Coronavirus Response
This list doesn't include Donald Trump Jr.'s claim that Democrats wanted the virus to spread and kill Americans.
(9). In 2018, the Trump Administration cut 80 percent of CDC funding used to fight global pandemics. The funding support, which went to training local health professionals and bolstering emergency response across 49 countries, was reduced to just 10 nations. China wasn't included in the revised list. ~ Source
(10). Last October, the Trump Administration opted to discontinue a Bush-era program expanded under Obama—called "Predict"—that monitored the threat of animal-born diseases to humans, the possible origin point of the novel coronavirus. The program was behind the discovery of more than 1,000 viruses, including an Ebola strain. ~ Source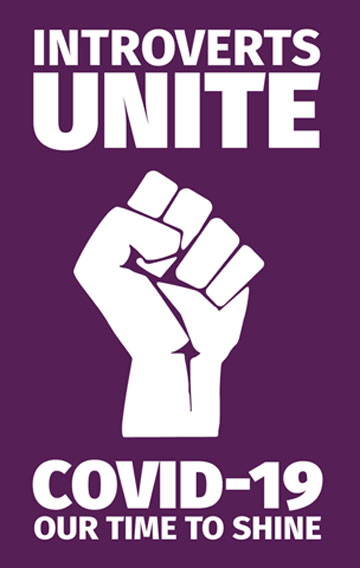 Words of Wonder/Get up Stand up via Playing For Change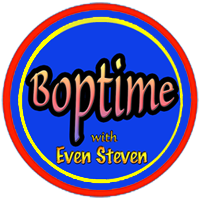 Boptime begins at 6am (EDT) Saturday morning with a batch of oldies back to back to back. After an episode of The Legends of Wilmington Jazz at 7am (EDT), we meet on Clifford's Corner with Larry and Kitty at 8am (EDT) and play those rare and choice jazz and R&B sides accompanied by informed and lively chatter. We'll be warming up for the following two Saturdays on the Corner in March for our annual Radiothon fundraiser for the station, which means there'll be lots more great music and all accompanying accouterments. ~ Steve
BOPTIME: Saturday, 6 AM Eastern time, 3 AM Pacific time
Go To: http://www.wvud.org/?page_id=24
Click on a listening link below the WVUD logo:


Available locally in DE on WVUD-FM 91.3, Shoutcast [Search: WVUD], and TuneIn
Nobody for President
~ Nobody has all the answers and bakes apple pie better than Mom!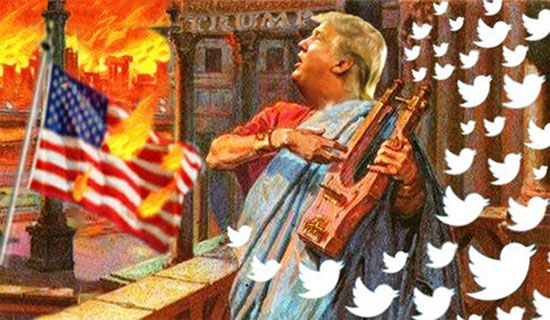 "I think Nobody knows the
system better than I do"
"I'm much more humble than you would understand"
"I have the best temperament or certainly one of the best temperaments of anybody that's ever run for the office of president. Ever"
"I'm the most successful person ever to run for the presidency, by far. Nobody's ever been more successful than me"
"I'm the least racist person you have ever interviewed"
"I'm the least racist person you'll find anywhere in the world"
"Number one, I am the least anti-Semitic person that you've ever seen in your entire life. Number two, racism. The least racist person"
"I'm the best thing that's ever happened to the Secret Service"
"I am the world's greatest person that does not want to let people into the country"
"No one has done more for people with disabilities than me"
"Nobody in the history of this country has ever known so much about infrastructure as Donald Trump"
"There's Nobody who understands the horror of nuclear more than me"
"There's Nobody bigger or better at the military than I am"
"There's Nobody that feels stronger about the intelligence community and the CIA than Donald Trump"
"There's Nobody that's done so much for equality as I have"
"There's Nobody that has more respect for women than I do"
"I would build a great wall, and Nobody builds walls better than me, believe me"
"I am going to save Social Security without any cuts. I know where to get the money from. Nobody else does"
"Nobody respects women more than I do"
"And I was so furious at that story, because there's Nobody that respects women more than I do"
"Nobody respects women more than Donald Trump"
"She can't talk about me because Nobody respects women more than Donald Trump"
"Nobody has more respect for women than Donald Trump"
"Nobody has more respect for women than I do"
"Nobody has more respect for women than I do. Nobody"
"Nobody reads the Bible more than me"
"Nobody loves the Bible more than I do"
"Nobody does self-deprecating humor better than I do. It's not even close"
"Nobody knows more about taxes than I do, maybe in the history of the world"
"Nobody knows more about trade than me"
"Nobody knows the (visa) system better than me. I know the H1B. I know the H2B. Nobody knows it better than me"
"Nobody knows debt better than me"
"I hope all workers demand that their @Teamsters reps endorse Donald J. Trump. Nobody knows jobs like I do! Don't let them sell you out"
"I know more about renewables than any human being on earth"
"I know more about ISIS than the generals do"
"I know more about contributions than anybody"
"I know more about offense and defense than they will ever understand, believe me. Believe me. Than they will ever understand. Than they will ever understand"
"I know more about wedges than any human being that's ever lived"
"I know more about drones than anybody"
"I know more about Cory than he knows about himself"
"I know our complex tax laws better than anyone who has ever run for president"
"I know tech better than anyone"
"I'm very highly educated. I know words; I have the best words"
"I know some of you may think l'm tough and harsh but actually I'm a very compassionate person (with a very high IQ) with strong common sense"
"I watch these pundits on television and, you know, they call them intellectuals. They're not intellectuals," Trump told thousands of supporters in the swing state. "I'm much smarter than them. I think I have a much higher IQ. I think I went to a better college — better everything"
"@ajodom60: @FoxNews and as far as that low-info voter base goes, I have an IQ of 132. So much for that theory. #MakeAmericaGreatAgain"
"Sorry losers and haters, but my I.Q. is one of the highest and you all know it! Please don't feel so stupid or insecure,it's not your fault"
"He's been quite critical of you as you know. He's attacked you for being ignorant," Piers Morgan said to Trump. "Let's do an IQ test," Trump interrupted
"We can't let these people, these so called egg-heads--and by the way, I guarantee you my IQ is much higher than theirs, alright. Somebody said the other day, 'Yes, well the intellectuals–' I said, 'What intellectuals? I'm smarter than they are, many of people in this audience are smarter than they are"
"You know, I'm, like, a smart person. I don't have to be told the same thing in the same words every single day for the next eight years," Trump told Fox News last December.
Trump says he has "one of the great memories of all time"
Asked on MSNBC's "Morning Joe" who he talks with consistently about foreign policy, Trump responded, "I'm speaking with myself, number one, because I have a very good brain and I've said a lot of things"
" ... I think that would qualify as not smart, but genius....and a very stable genius at that!"
Credit to users iamlarrypottet & Prime157
What In Tarnation?
Nobody for President
~ Nobody tells the truth all the time and should be President!
Question: What Is the difference
between politicianS & lying
big tobacco executives?

Big Tobacco executive "Nicotine Is Not Addictive" via joe
Answer: The word politicianS
and Why Nothing Gets Done?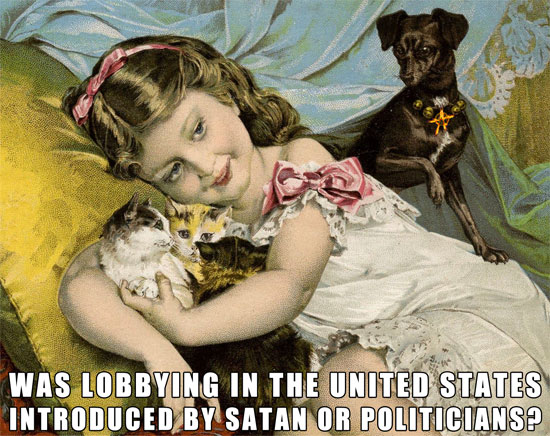 Lobbying in the United States describes paid activity in which special interests hire well-connected professional advocates, often lawyers, to argue for specific legislation in decision-making bodies such as the United States Congress. It is a highly controversial phenomenon, often seen in a negative light by journalists and the American public, with some critics describing it as a legal form of bribery or extortion. While lobbying is subject to extensive and often complex rules which, if not followed, can lead to penalties including jail, the activity of lobbying has been interpreted by court rulings as constitutionally protected free speech and a way to petition the government for the redress of grievances, two of the freedoms protected by the First Amendment of the Constitution. Since the 1970s, lobbying activity has grown immensely in the United States in terms of the numbers of lobbyists and the size of lobbying budgets, and has become the focus of much criticism of American governance. [Continue reading at Wikipedia, the free encyclopedia]
None of the Above should be a Valid Choice on Voter Ballots!
Dahbud Mensch ~ Stuck in the middle with WHO ?
~ Stuff Worth Repeating
John Titor on Civil War

I remember 2036 very clearly. It is difficult to describe 2036 in detail without spending a great deal of time explaining why things are so different.

In 2036, I live in central Florida with my family and I'm currently stationed at an Army base in Tampa. A world war in 2015 killed nearly three billion people. The people that survived grew closer together. Life is centered on the family and then the community. I cannot imagine living even a few hundred miles away from my parents.

There is no large industrial complex creating masses of useless food and recreational items. Food and livestock is grown and sold locally. People spend much more time reading and talking together face to face. Religion is taken seriously and everyone can multiply and divide in their heads.

Life has changed so much over my lifetime that it's hard to pin down a "normal" day. When I was 13, I was a soldier. As a teenager, I helped my dad haul cargo. I went to college when I was 31 and I was recruited to "time travel" shortly after that. Again, I suppose an average day in 2036 is like an average day on the farm.

There is a civil war in the United States that starts in 2005. That conflict flares up and down for 10 years. In 2015, Russia launches a nuclear strike against the major cities in the United States (which is the "other side" of the civil war from my perspective), China and Europe. The United States counter attacks. The US cities are destroyed along with the AFE (American Federal Empire)...thus we (in the country) won. The European Union and China were also destroyed. Russia is now our largest trading partner and the Capitol of the US was moved to Omaha Nebraska.

One of the biggest reasons why food production is localized is because the environment is affected with disease and radiation. We are making huge strides in getting it cleaned up. Water is produced on a community level and we do eat meat that we raise ourselves.

After the war, early new communities gathered around the current Universities. That's where the libraries were. I went to school at Fort UF, which is now called the University of Florida. Not too much is different except the military is large part of people's life and we spend a great deal of time in the fields and farms at the "University" or Fort.

The Constitution was changed after the war. We have 5 presidents that are voted in and out on different term periods. The vice president is the president of the senate and they are voted separately. ~ John Titor

"Why do you post this crap?"

 is a frequently asked question that requires an example response.

During Apollo 11's return from the moon astronaut Neil Armstrong said, "A hundred years ago, Jules Verne wrote a book about a voyage to the Moon. His spaceship, Columbia, took off from Florida and landed in the Pacific Ocean after completing a trip to the Moon. It seems appropriate to us to share with you some of the reflections of the crew as the modern-day Columbia completes its rendezvous with the planet Earth and the same Pacific Ocean tomorrow" (source) and simply, the above example shows science fiction is able become real.

Multus* discovered posting science fiction stories and false flag information can prevent certain things from happening, because powers that be... prefer not to give any credibility, whatsoever, to "crap posters."

*Multus ~ Latin word for multiple and an alleged highly educated secret order.

Members of Multus, also known as "Multies," work, on occasion, with "Singulars."

Singulars are common (87+/-%) and usually educated in one field of study. Multies (3%) are educated in a variety of scientific and related fields of study.

It is alleged one has to have an "Above 33" secret clearance (no president of the United States has ever had) in order to know the true purpose of Multies and ... that they are peaceful, positive beings involved with preservation of humanity.

In order to understand Multus, ARPA; established during 1958, was renamed "DARPA" (D for Defense) in March 1972, then renamed "ARPA" in February 1993, and then renamed "DARPA" again in March 1996 because Multies refused to harm any living thing. In other words, Multies turned DARPA back into ARPA, for a while, in order to get some important work done.

---

---

Dear Citizens of the World

I believe the time has come to reveal to you some of the perplexities you have faced in recent decades.

It is important to understand some of these things, so that you might know how to behave in the New World Order now taking shape on this planet you call Earth. We want you to be able to become fully involved and integrated into our new society. After all, doing this is for your best interest.

First of all, it is best if you understand some of our purposes so that you may more fully cooperate. I cannot tell you the hard times you will face if you resist us.

We have ways of dealing with resisters and you are being told this now, since it is much too late to turn things around. The days of putting a stop to us have long since past.

We have full control of the earth and it's finances, along with control of major corporate media propaganda, and there is simply no way any nation or power can defeat us.

We have eyes in every level of government in every nation of the world. We know what is being planned, for our ears and eyes are ever present. State secrets are fully known to us.

U.S. corporate media are constantly accused of lying for their government by everyone; including foreign governments.

Oh, you silly people, of course we lie. In this way we can keep the people unbalanced and always facing controversy, which is very helpful to us. Have you not seen the talk show spectacles on FOX?

Some of you believe we are the liberals and the good people are the conservatives. In reality, both serve our purposes. Each camp merely serves with the stamp of our approval, but they are not allowed to present real issues.

For example, consider BP's Oil Spill. By creating controversy on all levels, no one knows what to do. So, in all of this confusion, we go ahead and accomplish what we want with no hindrance. If fact, we teach this within a fraternity in one of your nation's older universities.

Consider President George W. Bush of the United States. Even though he regularly broke every known check on his power, no one could stop him, and he went ahead, and did whatever we wanted him to do.

Congress and 'The People' had no power to stop him. He did what we wanted, since he knew, if he did not, because of his rather dark character, we could have him removed in an instant. I'd say it was, "Rather brilliant strategy on our part?"

You cannot take us to court because you can't see us and the courts are our servants as well. We run everything and you do not know who to attack. I must say this invisible hand is wonderfully devised without any known historical precedent on this scale. We rule the world and the world cannot even find out who is ruling them.

This is truly a wonderful thing. In our corporate media, we present before you exactly what it is we want you to do. Then, as if in a flash you, our little servants, obey!

We can send American or European troops to wherever we like, whenever we like, and for whatever purpose we like, and you dutifully go about our business and don't even look up to see the poisons we are spraying on you in the form of chemtrails. How much more evidence do you need?

We can make you desire to leave your homes and family and go to war merely at our command. We only need to present some nonsense to you from the president's desk, or on the evening news, and we can get you all fired up to do whatever we like. You can do nothing but what we put before you.

Your Vain Resistance

When any of you seek to resist us, we have ways of making you look ridiculous with corporate media, as we have done with all your movements to show the world how impotent any resistance is.

Look at what we did near Waco. Did the Davidian's little store of weapons help them?

We have generously taxed you and used that money to make such sophisticated weapons you can in no way compete. Your own money has served to forge the chains we bind you with; especially, since we are in control of all money.

Some of you think you may escape by buying some land in the country and growing a garden. Let me remind you that you still pay us ground rent. Oh, you may call it property taxes, but it still goes to us.

You see, you need money no matter what you do. If you fail to pay your ground rent to us, we will take your land and sell it to someone who will pay us. Do you think we cannot do this? And with your ground rent we pay for the indoctrination of your children in the public schools we have set up.

We want them to grow up well trained into the system of our thinking. Your children will learn what we want them to learn, when we want them to learn it, and you pay for it through your ground rent.

Those funds are also used for other projects we have in mind, like drilling for oil in the Gulf, and our contractors are paid handsomely for their work.

You may doubt that we own your children, or have such control, but you will find that we do. We can declare that you abuse your children, when you spank them, and have them confiscated. If they do not show up for school indoctrination, we can accuse you of neglect, thereby, giving them to us.

Your children are not yours. They are ours. You must inoculate them, you must bring them to our hospitals, if we decree, or we will take them from you. You know this and we know this.

Through our electronic commerce and iDevices we are able to see where you are, what you are buying, and how much you have to buy things with. Where do you suppose we come up with our monthly financial statistics?

Through the Internet, Telecoms, and other sources we can even know how you think and what you say. It is not especially important to us what you believe as long as you do what we say.

Your beliefs are nonsense anyway. But if you think you have a following, and we perceive that you might be somewhat dangerous to our agenda, we have ways to deal with you. Do you remember how we used Telecoms to spy for us?

We have a Pandora's box of mischief with which to snare you. We can have you in court so long, you will never get out. We can easily drain away all your assets over one pretext or another. We have an inexhaustible fund with which to draw from to pay our lawyers.

These lawyers are paid by you in the form of taxes. You do not have this vast supply of wealth. We know how to divide and conquer. Have we not brought down rulers of countries through our devices?

Do you think your tiny self will be any match for us?

Your Vain Organizations

Let us consider your religions, tea parties, and "moral majority."

The "moral majority" is neither moral nor is it in the majority. We have delighted to use this wet noodle of a movement to make ridiculous the Christian faith.

The silly men who run that organization always end up with egg on their faces. We have always put them in defense of themselves, as we have so successfully done with the NRA.

We can make it seem, by our corporate media propaganda, that the National Rifle Association is actually the new Al Qaeda.

Have we not turned the American conservative movement on its ear? If it serves our purposes we can use the conservatives to turn the liberals on their ear.

It makes no difference to us but it serves to make you believe there are two sides struggling for their particular position. This helps to make things seem fair and free, since everyone has a voice.

Actually, there is only one side now with all kinds of masks on, but you are unable to penetrate our purposes.

You see, we can do whatever we like and you can do nothing about it.

Does it not seem reasonable that you should simply obey and serve us? Otherwise, you get eaten up in the resistance you suppose that will liberate you.

You cannot be liberated ... Try to Imagine how you can.

We supply fuel for your cars and we can turn it off whenever we like, claiming there is some sort of fuel shortage. What if your car breaks down? You cannot get parts for it without us.

We supply all money you use and at any whim of our desire, we can stop the money supply, or ... cause a complete crash all together.

We can then order the president to declare all money worthless and that we will have to have new money. All of your stashes of cash will go up in smoke in an instant.

Don't you need food?

If necessary, we can cause a trucker's strike which would stop deliveries of food to your local store. We can starve you whenever we like. You only have food because we have provided it for you from our 'supermarket to the world' table.

During the great depression we controlled food and heaped mountains of it behind fences, to let it rot.

The hungry were then made to work in our labor camps, even though there was enough, and more, to feed them. Do you really think you can beat us?

You say you will hoard gold coins so you will still have money in the time of the crash. We can simply pass a law which outlaws the possession of gold as we have done in the past.

If we find gold in your possession, we would simply confiscate it, and put you in prison for breaking the law.

While in prison, or at one of our recently reconstructed FEMA camps, you would be required to work for one of our prison industries. We have so formed a picture of the labor camps in our prisons, these days, that no one seems to object to them.

We tell people that murderers should pay for their own keep.

No one seems to consider that we have the power to put tomato growers in prison.

We can pass laws that prohibit gardens, and then make up some scientific reason why you may only buy food from our sources.

If someone sees you growing tomatoes, they will report you to us, and then we will have you in our fields, working for us.

Oh, silly, stoned out of your minds, people, there is no escape for you, for since long before you were born, we were planning your capture.

Your teachers and ministers have been forming your thoughts for us, for generations now. You have been tricked into taking corporate drugs that were intended for short term usage, which have turned you into a nation of controlled mood zombies, and you have no idea how to pull out of our influence, short of suicide. Go ahead and commit suicide, it will only help us to deal with excessive population.

You cannot hurt us, find us, or even imagine what we are up to. I am throwing you these few crumbs only so that you may, if you have a little good sense, obey and follow our orders.

Your Controlled Mind

We run Hollywood. The movies such as Terminator and Armageddon, along with a great host of others, were simply created to get you thinking according to our directions.

You have been made to delight in violence, so that when we send you off to kill some bad man, we have put before you, you move without a whimper.

We have placed violent arcade games in your malls to prepare your young children's minds in the art of battle.

We have made you view our armies and police as the good forces, which cause you to submit to things that were unthinkable a few decades ago.

We totally orchestrated 9/11 and blamed it on somebody else using our corporate media and Congress, who we bought through our lobbies.

Think about it ... Congress spent about 60 million (60,000,000) of your income tax dollars, to discover if Monica swallowed (a little pre-reality show we dreamed up) and a little over 3 million dollars on the 9/11 Commission because we did not want an investigation of secret energy meetings or 9/11 to surface. See how easy it is to trick you?

Our artful programs are all designed to help you to submit and help the New World Order. Star Trek, and other such creations, have taught you to simply: obey orders from new international rulers.

Oh, silly people, you thought you were being entertained, while you were actually being educated. Dare I use the words, "brainwashed" or "mind control?" By the way, have you ever seen Star Wars?

What a masterpiece of mental manipulation. Humans confer with nondescript beasts of all shapes and sizes, and they confer in English.

I wonder where those space beasts learned English. Oh, the simple-ness of the mind of the citizen, for sh-he never considers sh-he is being taken into fairyland.

We placed advertisements for Star Wars everywhere you go. They were in WalMart, K-Mart, Taco Bell and a host of our institutions of corporate commerce.

There is something we want you to learn from Star Wars. Or, perhaps it could be said, there is something we do not want you to learn. Either way, we will have what we want in the whole affair.

Of course, to keep you off guard, we have instructed our elected officials to appear to be correcting the evil of our violence. Presidents often speak against violence in Hollywood movies.

This will not solve the problem, but it will make the people believe the problem is being worked on.

Sex and violence are the very best powers to use, to help us gain our advantage. How the people loathe to give up their sex and violence, so we place all they want before them. In this way, we keep them so occupied they do not have the integrity or brain-power to deal with the really important matters which are left entirely in our hands.

President Bush was very helpful to us. We knew of what character he was before we placed him as president. Exposing him was very helpful in adjusting the moral habits of the youth downward and this is too, our advantage.

Even more agreeable to us were the vain efforts of those who thought they could remove him against our will. He was useful to us and we control who is removed or not removed.

Excuse me if I seem to be mocking your system of beliefs, but they are rather outdated. Have you no eyes to see your vain liberties and your righteous pontifications are nothing before us? You can only do what we say you can do.

We remove presidents when we are ready and the leader we set up will be there until it serves us to have another. At that time we place our purposed politicians before you, and you vote for what we want.

In that way we give you the vain voting exercise in the belief you had something to do with placing your politicians in office.

Our Unfathomable Mysteries

Our recent war in Iraq had many purposes to it, but we do not speak of these things openly. We let the talk show hosts blather all sorts of nonsense, but none of it touches the core.

First of all, there is a wealth of natural resources on the planet we must have complete control of.

Iraq has large supplies of oil in its soil and oil is very helpful to our regime. Also, it suits us to keep this oil out of the hands of potential enemies.

For those who have not been helpful in getting these resources into our hands, we simply make things difficult until submission. Does anyone recall the word "sanction?"

We can reduce any proud nation to the level of humility we require from all people. For example if Zionist Israel does not sufficiently humble itself, we will take them to the world court, and have them charged with "war crimes." We made up that term; rather ingenious, don't you think?

How could there be such a thing as a war crime? The very nature of war is that the rules are off. It is so entertaining to watch the nations try to fight war according to the laws we have placed before them.

The only war crime there really is, involves the crime of being against us.

Anyone against us is violating our law and, as you have seen, when someone is for us, we do not care what they do. Was not Ariel Sharon a self professed murdering terrorist who tortured and horribly killed many of his enemies women and children? We made a hero of him. And what about the Bush administration? Are any of them in jail? No, they are still working for us and on your televisions, getting paid big salaries.

We observe no laws when it comes to war. We do what we want, when we want, and where we want.

We can starve nations to death, ruin civilizations, and commit other horrors for which we take our enemies to court. Look at one of our examples.

We bomb Iraq out of its wits. We can bomb rock throwing Palestinians out of their homes, poison their rivers and streams, turn off their electricity, making a grand crisis, and then we masterfully make it appear it is the fault of Islam.

It is the same way we made our inferno at Waco look like Mr. Koresh's fault. Then there was our chief villain, Saddam with all of his non existent weapons of mass destruction.

Bad men are a dime a dozen, we can conjure one up whenever it suits us, and ultimately, this is really quite funny when you think of it.

I am not one who is usually given to 'this sort' of humor, but I do catch myself laughing sometimes at the absolute absurdity of the notions we place before you, that you readily accept.

Do you wonder that the leaders of the world tremble at our presence? They know they have no power except the power we give them.

We have no fear of Russia or China, for we are already in full control of their system of things.

China knows we can freeze any number of their corporations in America and all of its capitol at the stroke of a pen. We use nations for what we want to use them for. Everyone knows that they must yield to us or die.

Fortunately, we have had a few resisters, such as Saddam, that have been helpful in showing world leaders what we will do to them if they do not submit.

There is only glory in following our purposes and doing what we say. If one does not, there will be a sad and tragic result.

I would have spared you of such an end, but, then, again, if you are not spared, it is of no consequence to us. We will use you to alleviate some of the overpopulation problem.

Your Silly Rebellions Against Us

Some of you have thought you could stop us by placing a bomb in one of our abortion clinics or in a government building.

Silly souls! How can that hurt us? All that does is give us an example to use so that we might place more controls, and heavy burdens, on the population.

We love it when you rebel and blow something up. You are our reason for making more laws against all those things, which might contribute to your freedom from us.

If someone did not blow something up on occasion, we would have no justification in placing more laws on you. Can't you see how impossible it is for you to resist us? The more you wiggle, the more we squeeze.

It is said our kingdom is the kingdom of money, but I must confess we are rulers of a kingdom of non-money.

You must see the humor in that statement. We have given you a piece of paper or some numbers on a computer screen that we have termed money.

It is backed up by nothing and proven by nothing, but what we say it is. We create it from nothing, we print it, we loan it, we give it its value, we take its value away. All things that have to do with money are in our hands.

Think of it, what is it that you can do against us without money? If you try to resist, we can cancel your credit or freeze your accounts. Your cash is easily confiscated.

We have made so many rules in the realm of living that you cannot live without money.

Camp on government land and you must move in two weeks. You cannot grow much of a garden in two weeks.

Many of our wilderness trails are entered by permit only.

We have passed laws that do not allow you to live in trailers over a certain period without moving to another location.

Have you not thought it ridiculous that we will allow a man to live in a box, full time, but we will not allow a man to live in a RV, full time, unless he is in a taxpaying campground? We want you to be in the system.

When you are buying a house, we not only receive the tax revenue to use for our purposes, but we gain large increases from the interest on the loan. You may pay for your house two or three times over from the interest alone. The interest is also taxed which is again placed for use in those sectors of influence we choose.

We do not want you to escape free and that is why we have made it as we have.

You are our property. We will not permit you to buy or sell unless you submit to our mark of authority.

If you go to court against us, we will wear you out, and in the end you will lose.

If you use violence, we will end up having you in one of our labor camps; more specifically called, prison industries.

You need our money, our entertainments, our fuel, and our utilities to function and if you don't have them, you feel deprived. By this, you are made to yield to our will.

You don't even know how to think anymore since we have thoroughly emasculated your religions and your faith in God. Now, you only have yourself ... and we have gotten 'that self' pretty well chasing its tail these days.

I hope this little note is sufficient to inform you what the new millennium is all about.

The 21st century is our century. You may stay if you do as you are told.

We have no intention of playing around with your so-called human rights or your so-called Constitution. These things were only used for our purposes, for a time. Your Constitution is a joke to us, and we can do with it what we please.

It probably never occurred to you, that years ago, your Constitution was used to refuse abortions. When we decided to have abortions legalized, we used the same Constitution to justify it.

Your human rights are what we say they are and your Constitution is what we say it is.

We have only used this phrase of "human rights" to keep things sufficiently in turmoil. The more things are unsettled, the better we like them, until we have everything in complete servitude.

This little letter may offend some of you, because it is presented so plainly, but that truly is no concern of ours. In simple terms, to quote our boy Dick Cheney, "Go F**k Yourself!" and have a nice day... Permmalink ~ Cartoon Version ~ Patriot Act ~ Telecom Crimes ~ Denialist ~ Drop Dead ~ Voted4War

---

---

Rebirth of Evil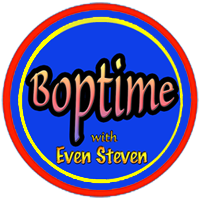 Boptime begins at 6am (EST) Saturday morning with a batch of oldies back to back to back. At 7am (EST) Michael Ace takes us back to Texas with an episode of Rockabilly Ridge that has that real cowboy feel. At 8am (EST) on the Heart and Soul of Delaware Rock & Roll, we sample some late 1950's rock & roll from Delaware, including the state's first nationally charted rock & roll record and another with a Bandstand connection. On the Club Baby Grand at 9am (EST) we begin with current Wilmington jazz singers Raye Jones, Keli Vale, and Judith Kaye. We'll have some rare Betty Roché recordings with Duke Ellington, then finish the program with some vintage 1953 recordings by Clifford Brown. ~ Steve
BOPTIME: Saturday, 6 AM Eastern time, 3 AM Pacific time
Go To: http://www.wvud.org/?page_id=24
Click on a listening link below the WVUD logo:


Available locally in DE on WVUD-FM 91.3, Shoutcast [Search: WVUD], and TuneIn

Herman Munster y la Democracia via La Patilla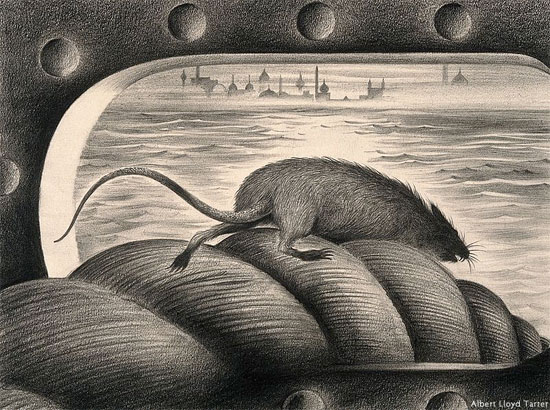 What In Tarnation?
Daylight Saving Time
~ A Corporate/Political Scam?
Daylight Saving Time was created by wealthy
profiteers to promote & protect Child Labor?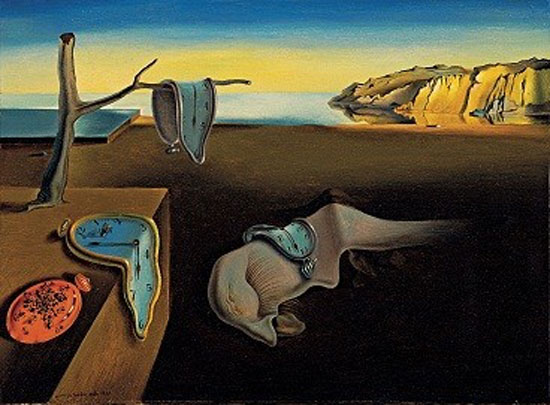 Is Daylight Saving Time Dangerous?
https://duckduckgo.com/?q=Is+Daylight+Savings+Time+Dangerous
Politics of Daylight Saving Time
https://duckduckgo.com/?q=politic+and+daylight+saving+time
Proof Daylight Saving Time Is
Dumb, Dangerous, and Costly
The case against changing the clocks keeps getting stronger
Ben Steverman March 10, 2017, 3:00 AM PST ~ Bloomberg Source
Time to Eliminate Daylight Saving Time
& Establish A Corporate Death Penalty?

time has come today, the chambers brothers via graumach s.
Nobody for President ~ NONE of the ABOVE should be a choice on voter ballots
Are You Being Bullied
by Narcissistic Monologuing?
Yes, they know what they're doing, and so should you. 
by Julie L. Hall, Psychology Today, Posted Feb 29, 2020
We've all experienced insensitive talkers who dominate conversations with excessive chatter and poor listening. But if you're treated to regular aggressive ear-bending disguised as "conversation," you may be dealing with the soul-crushing verbal bullying of narcissistic monologuing.
Not all narcissists engage in overt verbal dominance, but the ones who do can be relentless in their insistence on being heard with little to no reciprocation. Narcissistic monologuing can run the gamut from charming comedy to professorial lecturing, to intimate disclosure, to endless stories about people you've never met and places you've never been. But whatever the subject matter and the narcissist's personal style, the conversation quickly becomes a one-mouth show of overtalking, one-upmanship, and bored irritation when you attempt to speak.
Violated Boundaries
Humans are social and cooperative animals designed for the give and take of conversation as a form of sharing, collaborating, and building trust and intimacy. Those of us with emotional empathy and a healthy balance of self-esteem and humility look for points of connection with others rather than opportunities for dominance.
When our expectations of respect and reciprocity are violated, we may find ourselves trying harder to create rapport by laughing when we're not amused or agreeing when we don't agree. Afterward, we may feel effaced and devalued and wonder why, perhaps blaming ourselves for not being interesting or forceful enough to hold our own in the conversation. With reflection, we may feel humiliated or angry, as if we have been wrestled to the ground with a sock in our mouth when we thought we were chatting with a colleague, friend, parent, or partner.
Indeed the reality is that in the complex language of human interaction we have been overpowered. The narcissist has used us as a mirror to preen at and an object to dominate, not as someone to form a connection with. 
Why They Do It
Whether they draw you in with seductive smiles and winks, make you laugh with outrageous theatrics, or pin you to the wall with edgy intensity, big-talking narcissists know what they're doing and will continue to demand your full attention and acquiescence as long as you let them. 
They do it because they:
1. want control;
2. need attention;
3. see themselves as expert authorities;
4. feel greater entitlement to speak;
5. don't care what you have to say unless it relates to them;
6. believe they are above codes of fairness and reciprocity; and
7. feel powerful making you submit.
How to Handle It
You probably won't get the narcissist in your life to listen. The ability to genuinely share and care is a developmental milestone the domineering narcissistic personality misses in childhood.
For your own sanity and self-respect, it is best to recognize what you're dealing with and disengage from a power struggle you will never "win" and didn't sign on for in the first place.
If the narcissist is someone you can avoid, all the better. If he or she is someone close to you, it may be time to consider whether the relationship is worth the invalidating experience of being routinely bullied into silent submission. 
References
Walker, Pete. Complex PTSD: from Surviving to Thriving: a Guide and Map for Recovering from Childhood Trauma. Lafayette, CA: Azure Coyote, 2013.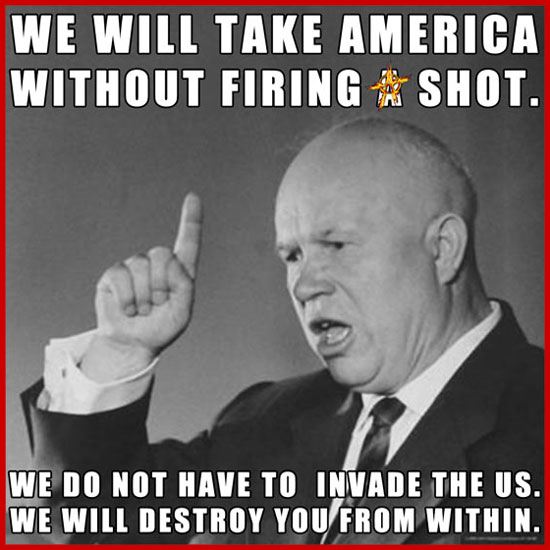 1. U.S. acceptance of coexistence as the only alternative to atomic war.
2. U.S. willingness to capitulate in preference to engaging in atomic war.
3. Develop the illusion that total disarmament [by] the United States would be a demonstration of moral strength.
4. Permit free trade between all nations regardless of Communist affiliation and regardless of whether or not items could be used for war.
5. Extension of long-term loans to Russia and Soviet satellites.
6. Provide American aid to all nations regardless of Communist domination.
7. Grant recognition of Red China. Admission of Red China to the U.N.
8. Set up East and West Germany as separate states in spite of Khrushchev's promise in 1955 to settle the German question by free elections under supervision of the U.N. [Finally ended 3 October 1990]
9. Prolong the conferences to ban atomic tests because the United States has agreed to suspend tests as long as negotiations are in progress.
10. Allow all Soviet satellites individual representation in the U.N. ~ [Albania, 14 December 1955 ~ Poland, 15 October 1945 ~ Bulgaria, 14 December 1955 ~ Romania, 14 December 1955 ~ Czech Republic, 24 October 1945 & 19 January 1993 ~ East Germany, 18 September 1973 ~ Hungary, 14 December 1955]
11. Promote the U.N. as the only hope for mankind. If its charter is rewritten, demand that it be set up as a one-world government with its own independent armed forces. (Some Communist leaders believe the world can be taken over as easily by the U.N. as by Moscow. Sometimes these two centers compete with each other as they are now doing in the Congo.)
12. Resist any attempt to outlaw the Communist Party.
13. Do away with all loyalty oaths.
14. Continue giving Russia access to the U.S. Patent Office.
15. Capture one or both of the political parties in the United States.
16. Use technical decisions of the courts to weaken basic American institutions by claiming their activities violate civil rights.
17. Get control of the schools. Use them as transmission belts for socialism and current Communist propaganda. Soften the curriculum. Get control of teachers' associations. Put the party line in textbooks.
18. Gain control of all student newspapers.
19. Use student riots to foment public protests against programs or organizations which are under Communist attack.
20. Infiltrate the press. Get control of book-review assignments, editorial writing, policy-making positions.
21. Gain control of key positions in radio, TV, and motion pictures.
22. Continue discrediting American culture by degrading all forms of artistic expression. An American Communist cell was told to "eliminate all good sculpture from parks and buildings, substitute shapeless, awkward and meaningless forms."
23. Control art critics and directors of art museums. "Our plan is to promote ugliness, repulsive, meaningless art."
24. Eliminate all laws governing obscenity by calling them "censorship" and a violation of free speech and free press.
25. Break down cultural standards of morality by promoting pornography and obscenity in books, magazines, motion pictures, radio, and TV.
26. Present homosexuality, degeneracy and promiscuity as "normal, natural, healthy."
27. Infiltrate the churches and replace revealed religion with "social" religion. Discredit the Bible and emphasize the need for intellectual maturity, which does not need a "religious crutch."
28. Eliminate prayer or any phase of religious expression in the schools on the ground that it violates the principle of "separation of church and state."
29. Discredit the American Constitution by calling it inadequate, old-fashioned, out of step with modern needs, a hindrance to cooperation between nations on a worldwide basis.
30. Discredit the American Founding Fathers. Present them as selfish aristocrats who had no concern for the "common man."
31. Belittle all forms of American culture and discourage the teaching of American history on the ground that it was only a minor part of the "big picture." Give more emphasis to Russian history since the Communists took over.
32. Support any socialist movement to give centralized control over any part of the culture--education, social agencies, welfare programs, mental health clinics, etc.
33. Eliminate all laws or procedures which interfere with the operation of the Communist apparatus.
34. Eliminate the House Committee on Un-American Activities.
35. Discredit and eventually dismantle the FBI.
36. Infiltrate and gain control of more unions.
37. Infiltrate and gain control of big business.
38. Transfer some of the powers of arrest from the police to social agencies. Treat all behavioral problems as psychiatric disorders which no one but psychiatrists can understand [or treat].
39. Dominate the psychiatric profession and use mental health laws as a means of gaining coercive control over those who oppose Communist goals.
40. Discredit the family as an institution. Encourage promiscuity and easy divorce.
41. Emphasize the need to raise children away from the negative influence of parents. Attribute prejudices, mental blocks and retarding of children to suppressive influence of parents.
42. Create the impression that violence and insurrection are legitimate aspects of the American tradition; that students and special-interest groups should rise up and use ["]united force["] to solve economic, political or social problems.
43. Overthrow all colonial governments before native populations are ready for self-government.
44. Internationalize the Panama Canal.
45. Repeal the Connally reservation so the United States cannot prevent the World Court from seizing jurisdiction [over domestic problems. Give the World Court jurisdiction] over nations and individuals alike. ~ [Green means there is proof this has occurred and eventually links will be posted here.]
Nobody speaks through the teeth

Throughout America's adventure in free government, our basic purposes have been to keep the peace; to foster progress in human achievement, and to enhance liberty, dignity and integrity among people and among nations. To strive for less would be unworthy of a free and religious people. Any failure traceable to arrogance, or our lack of comprehension or readiness to sacrifice would inflict upon us grievous hurt both at home and abroad. ~ Dwight D. Eisenhower

Corruption is Legal in America via Doku Mentor
Whenever any Form of Government becomes destructive of these ends, it is the Right of the People to alter or to abolish it, and to institute new Government, laying its foundation on such principles and organizing its powers in such form, as to them shall seem most likely to effect their Safety and Happiness. ~ Declaration of Independence

Founding Fathers Sing Do Not Let Democracy Die via JJBWorks
Forget the politicians. They are irrelevant. The politicians are put there to give you the idea that you have freedom of choice. You don't. You have no choice! You have OWNERS! They own you! They own everything. They own all the important land. They own and control the corporations. They've long since bought, and paid for the Senate, the Congress, the state houses, the city halls, they got the judges in their back pockets and they own all the big media companies, so they control just about all of the news and information you get to hear. ~ George Carlin
NONE of the ABOVE
should be a choice on voter ballots

Esurance ~ Election Insurance via Rene Delgado
and NOBODY should be President!
3. The most powerful tool on the planet today is Tell-A-Vision. That is where I tell a vision to you, and you tell a vision to me. That way, if we don't like the programming we're getting, we can simply change the channel.

Distant Relatives [Patience] via nabil elderkin
4. Life is like photography. You use the negative to develop.

Leningrad Cowboys, Happy Being Miserable via Leningrad Cowboys Official
5. It is true. As we go through life thinking heavy thoughts, thought particles tend to get caught between the ears, causing a condition called truth decay. So be sure to use mental floss twice a day. And when you're tempted to practice tantrum yoga, remember what we teach in Swami's Absurdiveness Training class: *Don't get even, get odd*.

Beethoven's 5 Secrets ~ OneRepublic ( Cello Cover) ~ ThePianoGuys via mzeyimateos
6. If we want world peace, we must let go of our attachments and truly live like nomads. That's where I no mad at you, you no mad at me. That way, there'll surely be nomadness on the planet. And peace begins with each of us. A little peace here, a little peace there, pretty soon all the peaces will fit together to make one big peace everywhere.

Nothing else matters, Metallica arr. Karianne Brouwer violin, Maaike Schoenmaker cello
Notes from ~@~
Freedom of expression and freedom of speech aren't really important unless they're heard...It's hard for me to stay silent when I keep hearing that peace is only attainable through war. And there's nothing more scary than watching ignorance in action. So I dedicated this Emmy to all the people who feel compelled to speak out and not afraid to speak to power and won't shut up and refuse to be silenced.~ Tom Smothers

Carlin Step, DJ Steve Porter & Eli Wilkie from Roland Kardeby

The Great Bell Chant (The End of Suffering) from R Smittenaar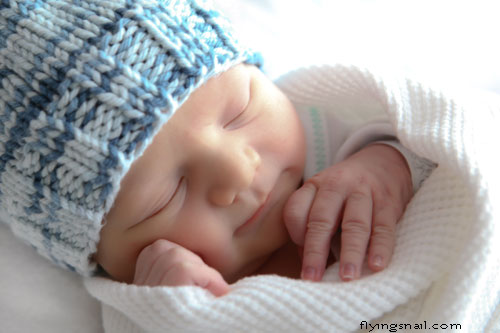 One Day, Matisyahu via ShalomLearning

Unsung Hero from Rattakarn Srithavatchai "Garn".....
PAUL KRASSNER


DOCUMENTARY UPDATE

Bob Sarles / Ravin' Films, Inc.
https://ravinfilms.com/
bsarles@aol.com
415.305-5757

Dear Friends of Paul Krassner,

We now have a stand alone website for our documentary film about Paul:  https://krassnerfilm.com/

We will be updating this site regularly, along with our Facebook page, with information about the documentary AN IMPOLITE FILM ABOUT PAUL KRASSNER as things develop.

We are just beginning our fundraising effort for the film. Currently we are accepting donations of $50 or more through our new non profit fiscal sponsor, Berkeley's The Catticus Corporation which has a long history of helping raise funds for worthy film projects. Securing the Catticus Corporation as our non profit fiscal sponsor is a huge step forward in making this film a reality.

We are currently scheduling on camera interviews to be shot in the coming weeks and months and the funds to produce these interviews is needed.

From our blog: Paul Krassner documentary secures non profit fiscal sponsor.

Ravin' Films, Inc. is pleased to announce our recent partnership with Berkeley's Catticus Corporation to be our non profit fiscal sponsor moving forward on our fundraising effort to secure the financial resources needed to complete our documentary AN IMPOLITE FILM ABOUT PAUL KRASSNER.

Catticus Corporation Executive Producer Shirley Kessler, a long time figure in the SF Bay Area film community said, "I am so pleased to be supporting Bob Sarles and Christina Keating in their film about this irreverent and important icon of the 60's."

Having Catticus Corporation as a fiscal sponsor for the film will allow donors to the film project to take a tax deduction on their contributions and be assured that all funds will go directly to the production of the film project with documentation and reporting so donors and producers know how funds are being spent.

AN IMPOLITE FILM ABOUT PAUL KRASSNER needs to raise $150,000 in order to cover the costs of travel, production, post production, rights & clearances, film festival expenses  and legal fees.  Donations to the project can be made to our page on Catticus Corporation's website at https://www.catticus.org/an-impolite-film-about-paul-krassner  Credit cards are accepted directly on the site for convenience, but checks sent to:

CATTICUS CORPORATION
2600 Tenth Street #619
Berkeley, CA 94710

are preferred. Please note on your check that the donation is for the Paul Krassner documentary.

Please make your donation today! We need to raise $150,000 to complete the film.

All who donate $50 or more will receive a private link to the documentary when it is completed.
For larger donations: all donations of $500 will receive an on screen "Thank you" with their name listed on the film.
Donations of $1,500 will receive a credit of "Contributing Producer."
Contributors of $5,000 will receive a "Co-Executive Producer" credit.
Contributors of $25,000 will receive a single card credit as "Executive Producer."
Any donations of $50 or more are tax deductible when made to the Catticus Corporation for the Paul Krassner documentary.

Please donate whatever you can so we can continue production and complete post production.

Thank you for your interest and support of our film project. ...Best, Bob
The Sacred Clowns ~ Heyókȟa
The Heyókȟa symbolize and portray many aspects of the sacred, the Wakȟáŋ. Their satire presents important questions by fooling around. They ask difficult questions, and say things others are too afraid to say. By reading between the lines, the audience is able to think about things not usually thought about, or to look at things in a different way.
Principally, the Heyókȟa functions both as a mirror and a teacher, using extreme behaviors to mirror others, thereby forcing them to examine their own doubts, fears, hatreds, and weaknesses. Heyókȟas also have the power to heal emotional pain; such power comes from the experience of shame--they sing of shameful events in their lives, beg for food, and live as clowns. They provoke laughter in distressing situations of despair and provoke fear and chaos when people feel complacent and overly secure, to keep them from taking themselves too seriously or believing they are more powerful than they are.
In addition, sacred clowns serve an important role in shaping tribal codes. Heyókȟa's don't seem to care about taboos, rules, regulations, social norms, or boundaries. Paradoxically, however, it is by violating these norms and taboos that they help to define the accepted boundaries, rules, and societal guidelines for ethical and moral behavior. This is because they are the only ones who can ask "Why?" about sensitive topics and employ satire to question the specialists and carriers of sacred knowledge or those in positions of power and authority. In doing so, they demonstrate concretely the theories of balance and imbalance. Their role is to penetrate deception, turn over rocks, and create a deeper awareness.
Develop Your Mind, Not Sacred Sites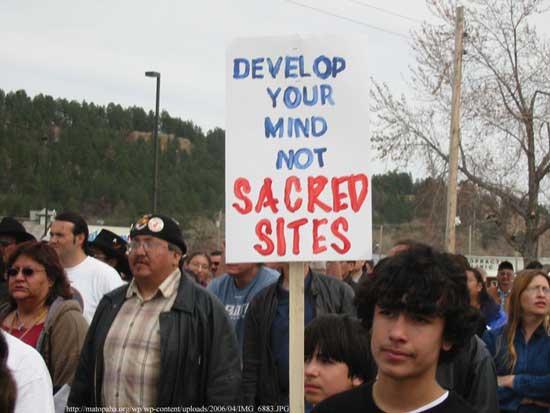 Cree Prophecy
Only after the last tree has been cut down,
Only after the last river has been poisoned,
Only after the last fish has been caught,
Only then will you find money cannot be eaten.
Nobody for President ~ NONE of the ABOVE should be a choice on voter ballots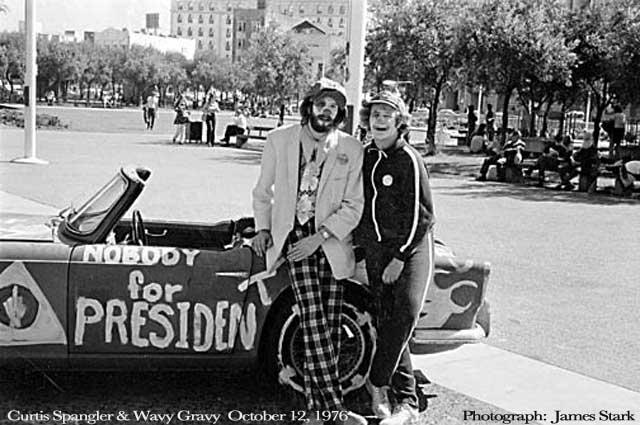 Curtis Spangler & Wavy Gravy, Nobody for President, 197610.12 ~ Photo: James Stark

American Dream, George Carlin via Ishtar [Not Work Safe] Nobody should have that much power


NOBODY should have that much power!
NONE of the ABOVE
should be a choice on voter ballots!
Message
via
Mike Pinder
Oh, I hope that I see you again I never even caught your name As you looked through my window pane ~ So I'm writing this message today I'm thinking that you'll have a way Of hearing the notes in my tune ~ Where are you going? Where have you been? I can imagine other worlds you have seen ~ Beautiful faces and music so serene ~ So I do hope I see you again My universal citizen You went as quickly as you came ~ You know the power Your love is right You have good reason To stay out of sight ~~ But break our illusions and help us Be the light ~ by Mike Pinder

Why I Think This World Should End, Prince EA via Prince EA
Without love in the dream, it will never come true. ~ Jerry Garcia/Robert Hunter
And in the end, the love you take is equal to the love you make. ~ John Lennon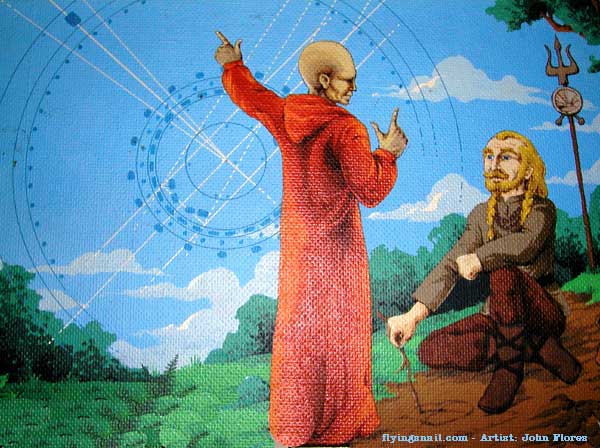 ---
---
The man whispered, "God, speak to me" and a meadowlark sang. But the man did not hear. So the man yelled "God, speak to me" and the thunder rolled across the sky. But the man did not listen. The man looked around and said, "God let me see you" and a star shined brightly. But the man did not notice. And the man shouted, "God show me a miracle" and a life was born. But the man did not know. So the man cried out in despair, "Touch me God, and let me know you are there" Whereupon God reached down and touched the man, But the man brushed the butterfly away and walked on.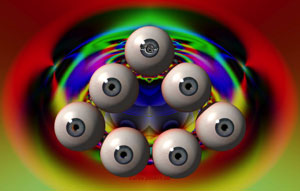 Don't miss out on a blessing because
it isn't packaged the way you expect!
---
---

DuckDuckGo ~ The search engine that doesn't track you
{ ͡ʘ ͜ʖ ͡ʘ} Is Daylight Saving Time Dangerous? { ͡ʘ ͜ʖ ͡ʘ}