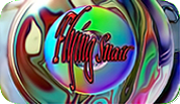 During times of universal deceit, telling the truth becomes a revolutionary act. ~ George Orwell
Hypocrisy ~ The practice of claiming to have moral standards or beliefs to which one's own behavior does not conform; pretense.
"Table Fetish Queen" a.k.a. Nancy Pelosi, has up to one million dollars invested in Facebook; a company, she said on Wednesday, that was a "willing enabler of Russian interference" in the 2016 election. In turn, could one say Nancy Pelosi was responsible for the GOP winning that election ???
---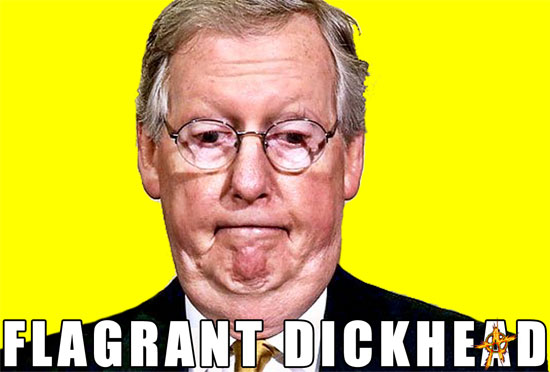 Harvard Law Professor Calls Senator Mitch McConnell a 'Flagrant Dickhead'
---
None of the Above should be a Valid Choice on Voter Ballots!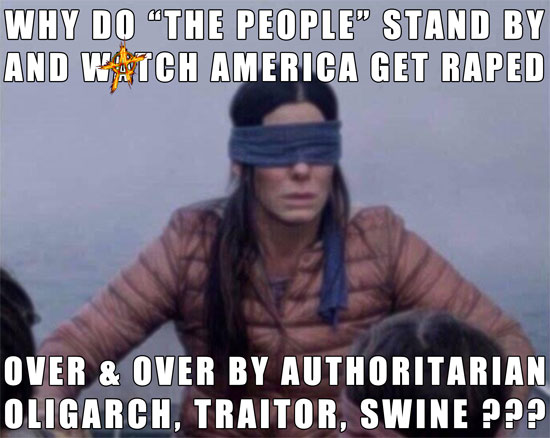 In memory of Paul Krassner's Communism! (sic) bumpersnicker
None of the Above should be a Valid Choice on Voter Ballots!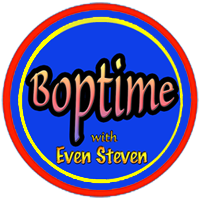 Boptime begins at 6am (EDT) with an hour of oldies back to back to back. At 7am (EDT) we'll hear Rockabilly Ridge with Michael Ace. At 8am (EDT) it's the Morrie Sims Show with local jazz raconteur Maurice Sims, followed by the Delaware Rock & Roll Hall of Fame where we'll sample the music of 2019 inductees Jimmy Stayton and his Rocka-Bye band, plus a little tidbit about "The Hep Ol' Frog," followed by some tunes from the Tradewinds with lead singer Carmen Poppiti, including an early solo recording from him. June was the month in 1956 that claimed the life of jazz great Clifford Brown. We'll observed that tragic event by playing some rare live recordings from earlier in that year at 9am (EDT) on the Club Baby Grand that will include a session from Basin Street in New York City, as well as his final recording made just weeks before he died. ~ Steve
BOPTIME: Saturday, 6 AM Eastern time, 3 AM Pacific time
Go To: http://www.wvud.org/?page_id=24
Click on a listening link below the WVUD logo:


Available locally in DE on WVUD-FM 91.3, Shoutcast [Search: WVUD], and TuneIn
Notes from ~@~
Throughout America's adventure in free government, our basic purposes have been to keep the peace; to foster progress in human achievement, and to enhance liberty, dignity and integrity among people and among nations. To strive for less would be unworthy of a free and religious people. Any failure traceable to arrogance, or our lack of comprehension or readiness to sacrifice would inflict upon us grievous hurt both at home and abroad. ~ Dwight D. Eisenhower

Corruption is Legal in America via Doku Mentor
None of the Above should be a Valid Choice on Voter Ballots!
Mike Wilhelm
~ Charlatans, Flamin' Groovies, Loose Gravel
, and more
Mike
Wilhelm
Saturday, May 25th, 2019
Reportedly Featured on the:
Buckaroo Man Show
11AM (PDT) ~to~ 1PM (PDT)
Lake County Community Radio, KPFZ 88.1 FM
Click to listen online via SurferNetwork
Michael Wilhelm, before he passed, told me he was working on radio show for KPFZ-FM [~@~] and in an article on Lake County News, Barry Melton [Country Joe and the Fish / The Dinosaurs] said, "Wilhelm also worked with community radio station KPFZ on its show "Buckaroo Man," which broadcasts at 11 a.m. the last Saturday of the month. "When I spoke to Mike last week, he was mixing down songs for the broadcast ... tune in, if you can!"
Dahbud Mensch~ Stuck in the middle with Who?
~
Smirnoff Vodka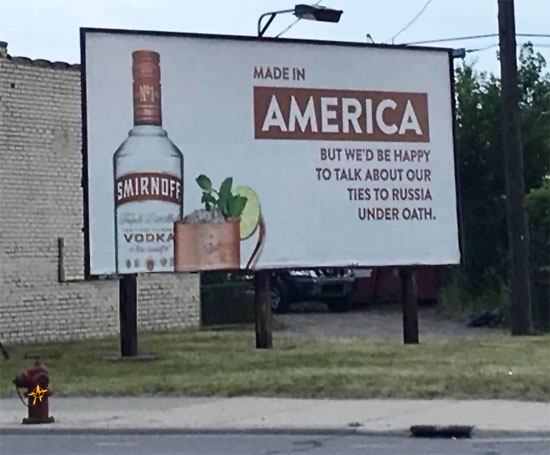 Made in America, but we'd be happy to talk about our ties to Russia under Oath. via BDCanuck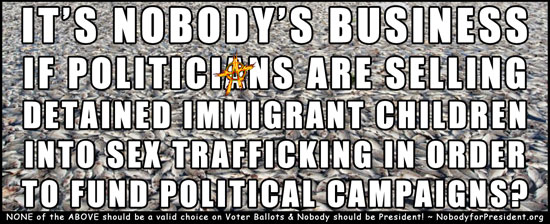 America's Dirty Little Secret: Sex Trafficking Is Big Business... Just ask Jeffrey Epstein?
None of the Above should be a Valid Choice on Voter Ballots!
Dahbud Mensch ~ Stuck in the middle with Who?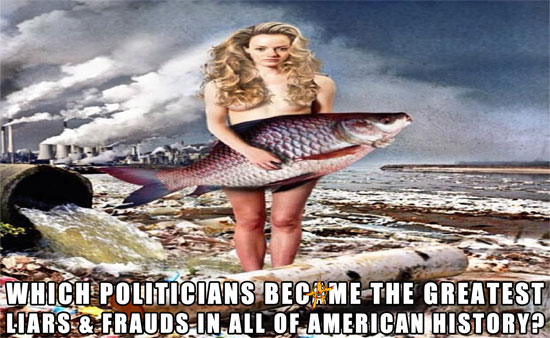 Which politicians became the greatest liars & frauds in all of American History?
None of the Above should be a Valid Choice on Voter Ballots!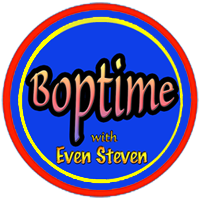 Boptime begins at 6am (EDT) with an hour of oldies back to back to back. At 7am (EDT) we'll hear some cult classics on Rockabilly Ridge with Michael Ace. At 8am (EDT) we bop back to this day in 1947, still in that post war peacetime afterglow only two years after V-E day and a decade of the Great Depression that preceded World War II. At 9am (EDT) it's Beatlemania!!! from this day in 1966. The Fab Four had no releases during the month of May, but the music was changing and the era of the late 60s was just beginning to be reflected in the music as the modern Civil Rights Movement moved into high gear and the Vietnam War was heating up. ~ Steve
BOPTIME: Saturday, 6 AM Eastern time, 3 AM Pacific time
Go To: http://www.wvud.org/?page_id=24
Click on a listening link below the WVUD logo:


Boptime available locally in DE on WVUD-FM 91.3, Shoutcast [Search: WVUD], and TuneIn
Dahbud Mensch ~ Stuck in the middle with Who?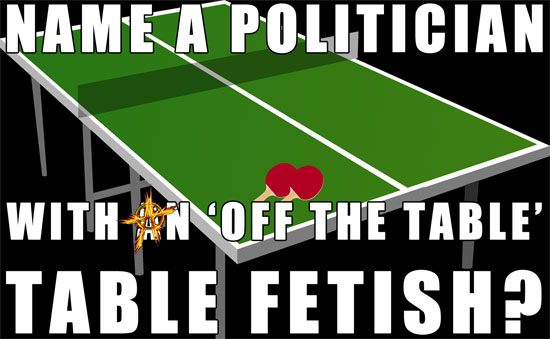 Don't let Nancy Pelosi tell you what's mainstream. Voters want politics that stands for
something — not more centrist equivocating. via Luke Savage @ Jacobin Source
None of the Above should be a Valid Choice on Voter Ballots!
Alerts ~ Remembering Missed, departed, folks
Happy Birthday Jeanni, We Miss You!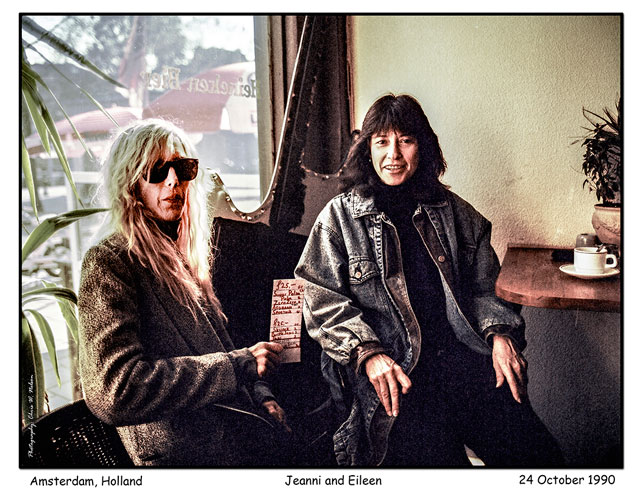 Jeanni and Eileen, Grateful Dead Europe Tour, Amsterdam, 199010.24 ~ Photo: Chris W Nelson

California Girls, Beach Boys via Alejandro Cayo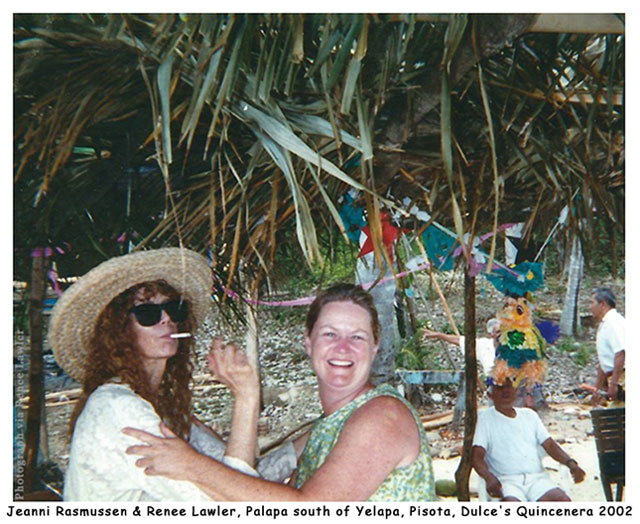 Jeanni Rasmussen & Renee Lawler, Palapa south of Yelapa, Pisota, Dulce's Quincenera 2002
GoT Meme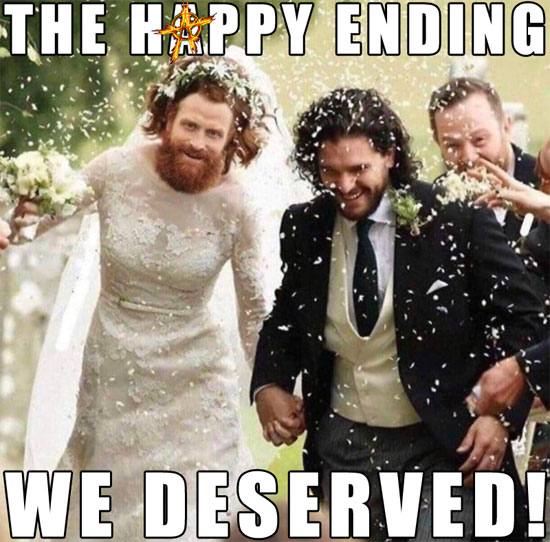 The [Happy] Ending We Deserve[d] ! via DC133
Hello Curtis,
Thank you for letting me know about Mike's passing on.
At Barbara Moore's Sonoma Sanctuary 2009 JoyFest, I spent the afternoon there with some of my favorite musicians. And Mike was playing for us that day.
I last saw Mike at The Red Dog Saloon in Virginia City, NV celebrating the Charlatan's 50th Anniversary - https://youtu.be/HBsZtla9iV8
"How Can I Miss You When You Won't Go Away?"
Long live Mike Wilhelm!
Love, Chris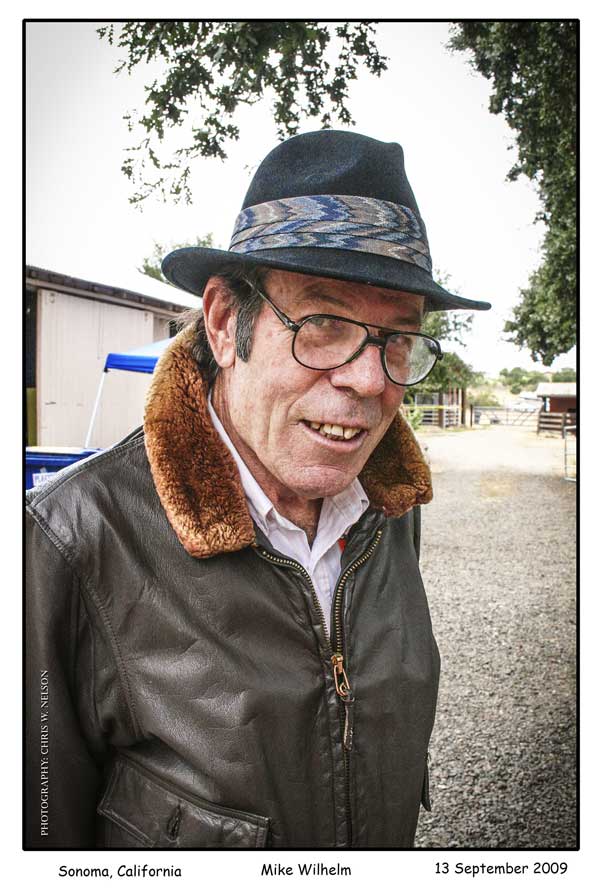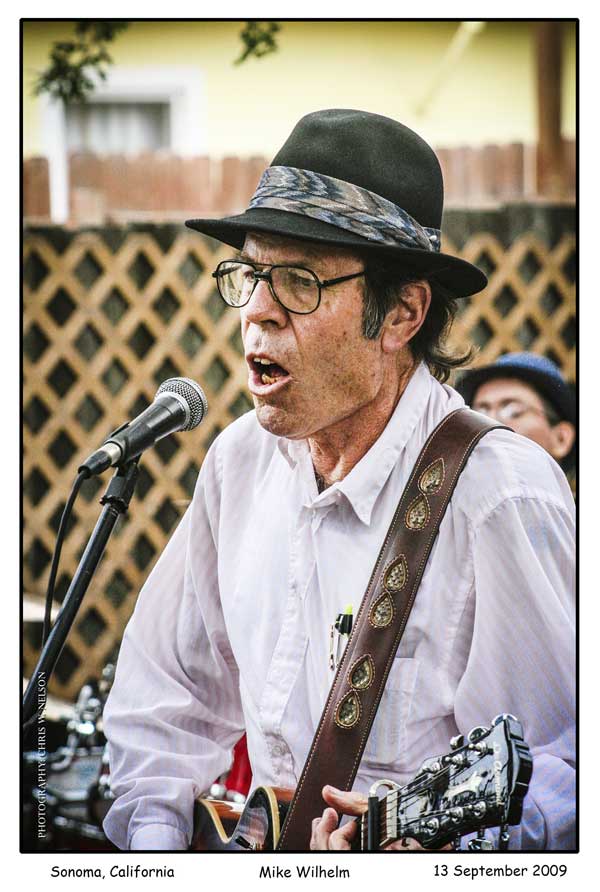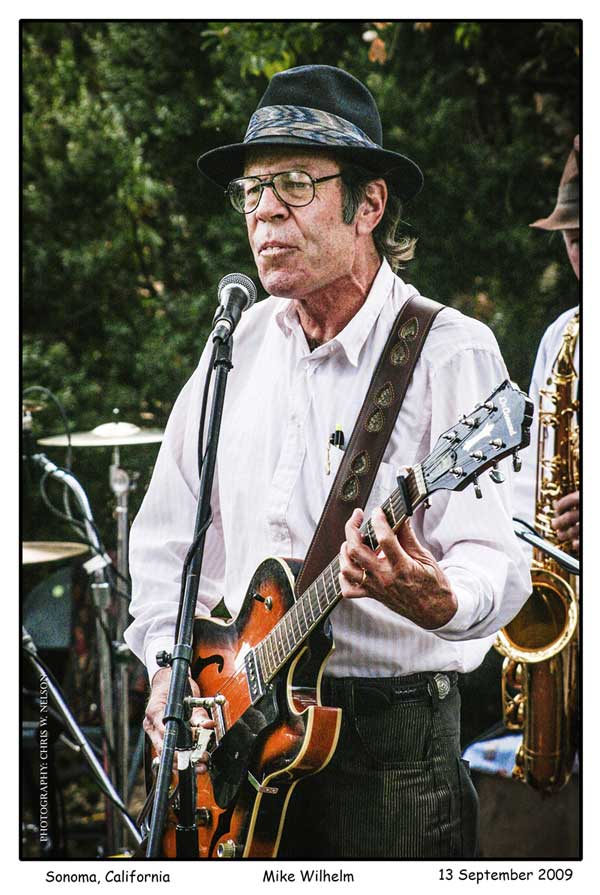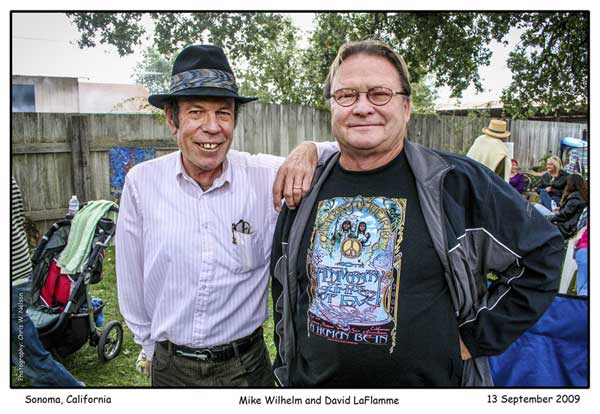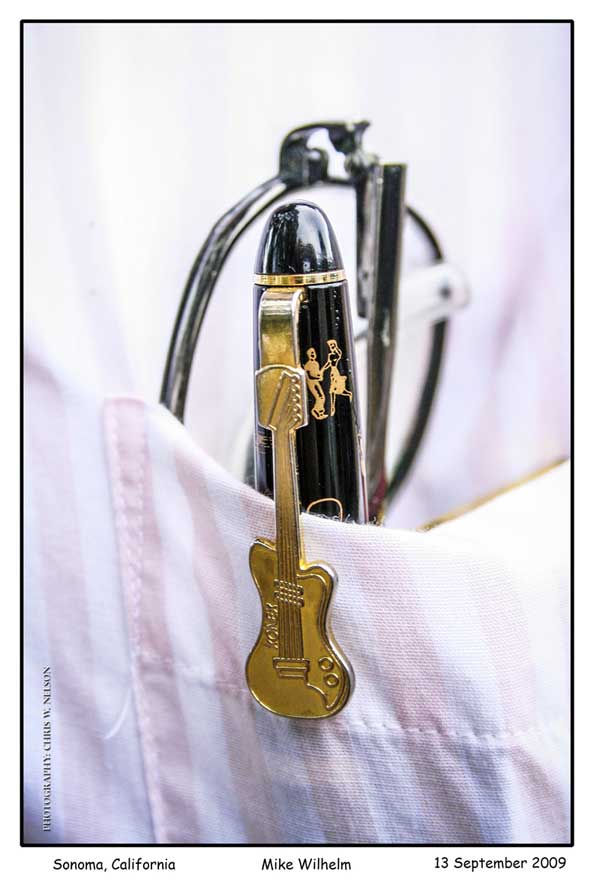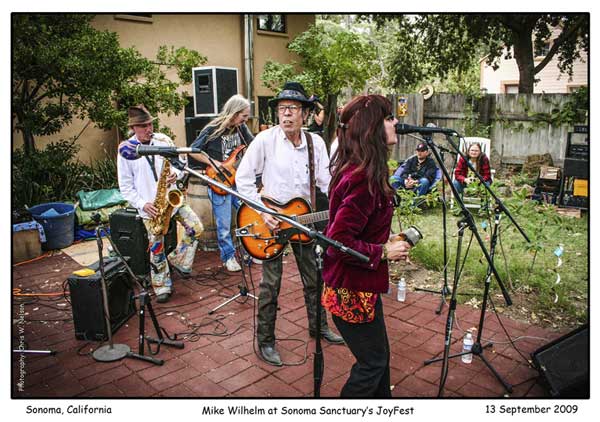 Mike Wilhelm
~ Charlatans, Flamin' Groovies, Loose Gravel, ...
Mike Wilhelm, first psychedelic
rock guitarist, dies at 77
He played with the Charlatans, Loose Gravel and Flamin' Groovies
by Aidin Vaziri May 16, 2019 Updated: May 16, 2019, 8:29 pm ~ Source

The Charlatans ~ Golden Gate Park Conservatory, San Francisco ~ Photo: Erik Jacobsen
Mike Wilhelm, the co-founder and lead guitar player of the pioneering San Francisco psychedelic rock outfit the Charlatans, who also played with the bands the Flamin' Groovies and Loose Gravel, died on Tuesday, May 14 at a hospital in San Francisco. He was 77.
The cause was complications from cancer, said his wife, Ana Maria Wilhelm.
The Charlatans never released an album during their Summer of Love heyday, but the group's impact was huge on the nascent San Francisco scene. Dressed in vintage Edwardian finery, the five-man band developed its rowdy amalgamation of blues, rock and Western swing over the summer of 1965 during a residency at the Red Dog Saloon in Virginia City, a small Sierra Nevada town.

Photo: Tim Kao, The Chronicle
Returning to San Francisco, the Charlatans – which also included founder George Hunter, bassist Richie Olsen, pianist Mike Ferguson and drummer Dan Hicks — were the main attraction at "A Tribute to Dr. Strange," the LSD-infused dance party at the Longshoreman's Hall in 1965 that ignited the psychedelic-rock era. Mint condition posters from that show, widely considered the first of their kind, go for more than $18,000 on the resale market.
"They were superstars," said Ana Maria Wilhelm. "People wanted to dress like them. They wanted to look like them. They wanted to play like them."
On a national level, the Charlatans were soon eclipsed by acts like the Grateful Dead, Quicksilver Messenger Service and Jefferson Airplane (the latter was also on the lineup at the Longshoreman's Hall show). Yet Wilhelm's distinctive Americana playing style heavily influenced musicians like Jerry Garcia and John Cipollina, and later, acts like the Byrds and Eagles.
"He had a unique finger-picking style," said author Joel Selvin, former Chronicle Senior Pop Music Critic. "He was the most highly-evolved musician at that time. The Charlatans covered everything from blues to old-timey country, and Wilhelm handled it all."
Garcia told Haight-Ashbury scene photographer Herb Greene that Wilhelm was his favorite guitarist.
"He was a master at taking any guitar — no matter how funky — and turning it into a symphonic wonder," said Dan Healy, longtime Grateful Dead sound man.
[Video at Source]
Following his run with the Charlatans from 1965 to 1968, Wilhelm performed with the rock trio Loose Gravel in the early '70s, a favorite of the Hells Angels. He is best remembered from that time for his cameo in the 1972 documentary "The Last Days of the Fillmore," when he showed up unannounced at Bill Graham's office trying to persuade the famously testy rock impresario to book his new band at the famed venue.
When Graham declines and marches him outside, Wilhelm gives him the finger and explodes, "Well, f— you and thanks for the memories!"
Ana Maria Wilhelm said they remained friends despite the heated encounter caught on film. "Mike never held a grudge," she said.
Later in the decade, Wilhelm became the lead guitarist of the Flamin' Groovies, one of the forerunners to the San Francisco punk scene, performing on the albums "Flamin' Groovies Now," released in 1978, and "Jumpin' in the Night," in 1979. The band was a regular attraction at the San Francisco clubs On Broadway and Mabuhay Gardens.
He also released several solo albums, including 1985's "Mean ol' Frisco" and 1993's "Wood & Wire."
"He had no roadmap for what he became," said George Michalski, a friend who played piano for everyone from Barbra Streisand and the Allman Brothers, before serving as music director on the television series "Nash Bridges." "He was an acid cowboy and a mod rocker. He was funny and acerbic. But most of all, he was original."

Guitarist Mike Wilhelm at a recent practice Wednesday June 10, 2015. The Charlatans,
a hugely influential psychedelic band of the 1960s, is getting back together for some
performances in Virginia City, Nevada. ~ Photo: Brant Ward, The Chronicle
[Article photo at Source]
Michael Ray Wilhelm was born on March 18, 1942, in Los Angeles. His father Peter Raymond Wilhelm was a professional dancer, and his mother Dorothy Currier worked at the Beverly Hills Medical Clinic. Even though he grew up in a house steeped with classical music, he discovered the blues through his older sister Katherine and a weekly television variety show produced by bandleader Johnny Otis.
As a teenager, Wilhelm met one of his guitar heroes, the Tennessee blues musician Walter "Brownie" McGhee, who offered him free  lessons.
In 1960, Wilhelm graduated from Canoga Park High School, where Hunter was a classmate, and joined the Naval Air Reserves, a year later, working as an airplane mechanic. Following his two-year stint in the armed forces, which took him to Vietnam and Japan, he hitchhiked to San Francisco in 1963 at age 19, and settled in Berkeley before moving to San Francisco's Fillmore District.
He ran into Hunter after performing at an open-mic night at the Blue Unicorn on Hayes Street.
"The rest is history," Ana Maria Wilhelm said.
[Video at Source]
Even though Wilhelm effectively retired from touring in 1993, due to ongoing lung problems and recurring pneumonia, he did take part in a reunion of the Charlatans in 1996 to celebrate the release of an odds-and-ends compilation album, "The Amazing Charlatans," and a documentary film, "Rockin' at the Red Dog," by Mary Works, whose father, Don Works, was a bartender at the saloon.
By then the band had become so obscure that a young British group had already adopted and released several albums under the Charlatans name, known here as the Charlatans U.K.
Wilhelm's fans rallied to buy him a portable oxygen unit, it didn't help with live performances. He moved up to Lake County and focused on writing songs and producing albums for other artists. He also started a Monday blues night at the Blue Wing Saloon.
In 2005, Wilhelm was involved in another reunion of the Charlatans for a performance at a memorial concert for Family Dog founder Chet Helms in Golden Gate Park; then again, two years later, for a free concert commemorating the 40th anniversary of the Summer of Love in San Francisco.
In 2015, the group played it final shows where it all began in Virginia City, just before Hicks died in 2016.
Wilhelm is survived by his wife, Ana Maria; and sister Katherine Wilhelm.
Aidin Vaziri is The San Francisco Chronicle's pop music critic. Email: avaziri@sfchronicle.com Twitter: @MusicSF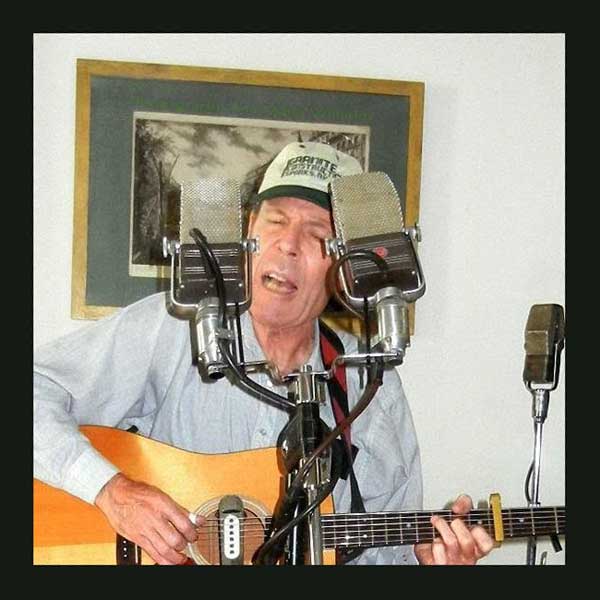 Mike Wilhelm recording at Richard Wahlberg Studio ... Photograph: Ana Maria Wilhelm

Mike Wilhelm Interview ~ December 2001 via Jesse Block ~ https://vimeo.com/130632329
Lake County News: Mike Wilhelm, famed blues and rock guitarist, dies at 77
Sprung
~ Springer Enthusiast
In Memory of Our Dear Friend




Mike Wilhelm


March 18, 1942 ~ May 14, 2019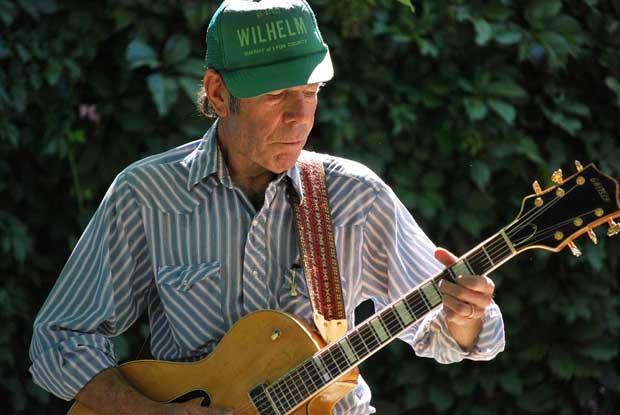 http://mike-wilhelm.com ~ Mike's Wikipedia Page ~ Photo: Richard Hoyt
We Love You

Sprung Podcast Selections

Mike Wilhelm & Sprung (Curtis)
Recorded Live at Linton's
Information Page: http://mike-wilhelm.com
MP3: Big Boss Man - Click To Listen
MP3: Got My Mojo Workin' - Click To Listen
MP3: House Of Blue Lights - Click To Listen
MP3: New Old Pawnshop Blues - Click To Listen
MP3: The Thrill Is Gone - Click To Listen
See See Rider - Mike Wilhelm:
MP3: http://www.flyingsnail.com/Podcast/SeeSeeRider.mp3
Key To The Highway - Mike Wilhelm:
MP3: http://www.flyingsnail.com/Podcast/Key2TheHighway.mp3
Down The Road A Piece - Mike Wilhelm, live version:
MP3: http://www.flyingsnail.com/Podcast/DownTheRoadApiece.mp3
Ramblin' EMI 78 Mix - Mike Wilhelm:
MP3: http://www.flyingsnail.com/Podcast/ramblinEMI78.mp3
Worn Out Suits EMI 78 Mix - Mike Wilhelm:
MP3: http://www.flyingsnail.com/Podcast/wornoutsuitsEMI78.mp3
Long Gone Stranger Blues © Mike Wilhelm - Born in Los Angeles in 1942, Mike Wilhelm learned blues guitar in his teens from legendary Tennessee bluesman Brownie McGhee and Texas songster Mance Lipscomb. A U. S. Navy veteran, he is perhaps best known as one of the founding members of San Francisco's first psychedelic rock group, the Charlatans (1964-69). He led his own hard rock group, Loose Gravel, from 1969 until 1976 when he joined cult heroes and power pop originators the Flamin' Groovies, playing with them until 1982.
MP3: http://www.flyingsnail.com/Podcast/longgonestrangerblues.mp3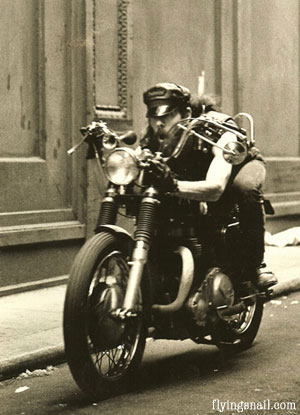 Early Tavern Racing - Mike Wilhelm on Matchless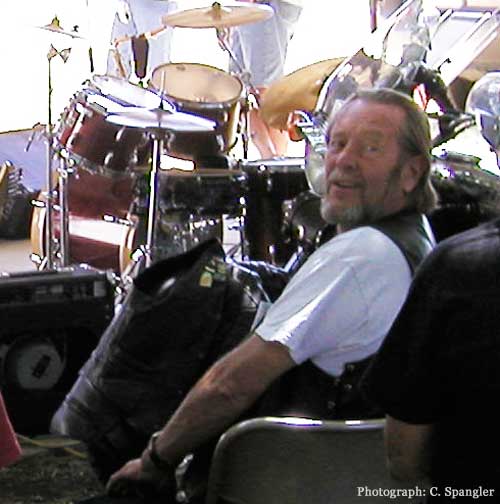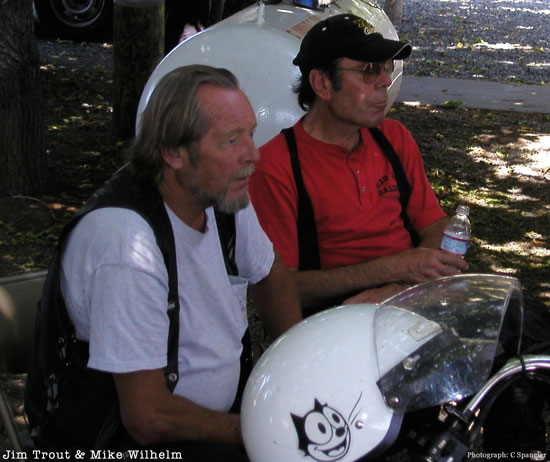 Also, remembering Jim Trout, who rode with us ~ Photograph: C. Spangler
Permmalink for this page:
http://www.flyingsnail.com/Sprung/sprungmusic.html
Podcast source: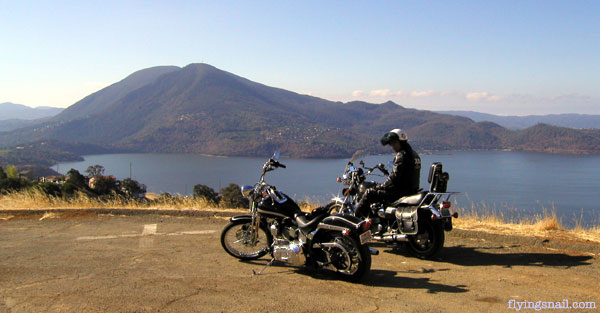 Mount Konocti, Lake County, CA ~ Mike Wilhelm on the XS Yamaha & Sprung's FXSTS

Hearing in the Bardo via Isaac McCardle

En el camino via Enrique CA

Into the Mystic, Van Morrison via Scott Wright
Notes from ~@~
Dream Hour Radio Show, May 18th, 6am PDT

Dream Hour
May 18, 2019 (Saturday Morning), at 6 am PDT
I will be doing a one hour radio show on WVUD, 91.3, FM
The first half (6:00 am to 6:30 am PDT): 'United State Cafe'
The second half (6:30 am to 7:00 am PDT): Mike Wilhelm
Go To: http://www.wvud.org/?page_id=24
Click on a listening link below the WVUD logo:

Available locally in DE on WVUD-FM 91.3, Shoutcast [Search: WVUD], and TuneIn
Wavy Gravy
~ Clown & Art
~ Notes from ~@~
Happy 83
rd

Birthday Wavy Gravy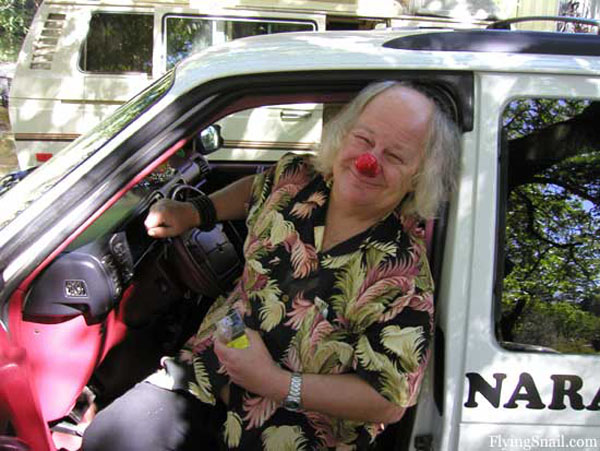 Wavy Gravy @ Flying Snail Ranch ~ Photograph: C. Spangler
(May 15th) Much Love from FlyingSnail & Friends
Wavy Gravy (born May 15, 1936) is an American entertainer and activist for peace, best known for his hippie appearance, personality and countercultural beliefs. His moniker (the name he uses day to day) was given to him by B.B. King at the Texas International Pop Festival in 1969. "It's worked pretty well through my life," he says, "except with telephone operators – I have to say 'Gravy, first initial W.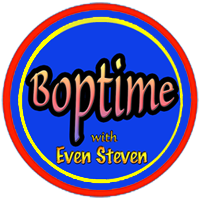 Boptime begins at 6am (EDT) with an hour of oldies back to back to back. At 7am (EDT) we go back in time musically on Rockabilly Ridge with Michael Ace. At 8am (EDT) we bop back to this day in 1959, kicking the music off with a Delaware Rock & Roll Hall of Fame selection. At 9am (EDT), our Dream Hour season begins with an hour of eclectic and rocking tunes selected by Curtis, our avid listener all the way from California. ~ Steve
BOPTIME: Saturday, 6 AM Eastern time, 3 AM Pacific time
Go To: http://www.wvud.org/?page_id=24
Click on a listening link below the WVUD logo:


Available locally in DE on WVUD-FM 91.3, Shoutcast [Search: WVUD], and TuneIn
Karl Cohen
~ Association International du Film d'Animation SF Newsletter
ASIFA-SF May 2019 Newsletter [PDF Format]
Anita Hill
Let's Talk About How to
End Sexual Violence

That's the most important conversation right now.
By Anita Hill, May 9, 2019
Ms. Hill is a professor at Brandeis University.
Original source: The New York Times Opinion ~ Posted by: TrendingPress, Photos @ Source, via Fred
Last month, Joe Biden called me to talk about his conduct during Clarence Thomas's Supreme Court confirmation hearings in 1991. There has been a lot of discussion recently about whether he has offered me the right words. Given the #MeToo movement and Mr. Biden's bid for the presidency, it's understandable why his role in the hearings is being debated anew.
If the Senate Judiciary Committee, led then by Mr. Biden, had done its job and held a hearing that showed that its members understood the seriousness of sexual harassment and other forms of sexual violence, the cultural shift we saw in 2017 after #MeToo might have began in 1991 — with the support of the government.
If the government had shown that it would treat survivors with dignity and listen to women, it could have had a ripple effect. People agitating for change would have been operating from a position of strength. It could have given institutions like the military, the Department of Education and the Equal Employment Opportunity Commission greater license to take more decisive action to end the scourge of harassment. And research shows that if leaders convey that they won't tolerate harassment, people within an organization typically obey.
Instead, far too many survivors kept their stories hidden for years.
Thousands of women and many men have shared with me their stories of being sexually harassed since my testimony 28 years ago. These stories are especially troubling because they are so common. Yet they had long gone unseen, with the public viewing behavior from sexual extortion to sexual assault as a personal issue to be dealt with in private.
The world didn't really begin to come to grips with the prevalence of sexual abuse until 2017, when the millions of survivors who became the #MeToo movement demolished the myth that sexual violence was insignificant.
The #MeToo movement taught us that it happens to people of all ages, races and ethnicities, whether poor, middle class or wealthy. While no group is immune, some groups like women of color, sexual minorities and people with disabilities are more susceptible than others. So are contract and gig-economy workers, who lack traditional employment protections. Low-income and tip workers, who might face retaliation that could mean losing their livelihood, are particularly at risk.
As the #MeToo revelations laid bare the truth of the overwhelming size of the problem, victims dared hope that our political leaders would take up the challenge of confronting it.
But that hope was dashed last year.
Christine Blasey Ford faced yet another Senate Judiciary Committee in 2018 considering yet another Supreme Court nominee, Judge Brett Kavanaugh, whom she had accused of sexual assault. And yet again, the process appeared to be concerned with political expediency more than with the truth.
After Dr. Blasey's courageous testimony, many saw the callous and ham-handed approach of Senator Charles Grassley of Iowa, the committee's chairman, as a replay of the Thomas hearings.
Even worse, a new generation was forced to conclude that politics trumped a basic and essential expectation: that claims of sexual abuse would be taken seriously.
Bad behavior has not gone away, notwithstanding the valiant efforts of the people in the #MeToo movement. A recent anonymous survey by the Department of Defense revealed that sexual harassment and assault in the military rose by 38 percent from 2016 to 2018. The Pentagon estimated that 13,000 women and 7,500 men were sexually assaulted in the 2018 fiscal year.
The Centers for Disease Control and Prevention reports that one in three women and one in four men experience sexual violence involving physical contact during their lifetimes. And according to the Equal Employment Opportunity Commission, claims of sexual harassment increased by more than 12 percent from fiscal year 2017 to 2018.
It is no stretch to estimate that one in three American households are dealing with the economic, health or safety difficulties that accompany sexual violations.
Despite the grim reality, I remain hopeful, knowing how far we've come. If we acknowledge the severity of the problem and demand processes in which all sexual harassment and assault survivors are heard and not dismissed or punished for coming forward, our leaders will step up.
Survivors and their supporters need acknowledgment and justice. Words of condolence can never substitute for action aimed at ending the harm. There are measures that would show that our government is ready to respond to survivors.
The Senate leaders should adopt a fair and transparent process for responding to complaints raised about prospective presidential appointees with investigations conducted by an independent party.
Congress also should pass bills like the Be Heard Act, introduced in April, which would extend federal protections against sexual harassment and discrimination to contract, gig and other nontraditional workers, with special attention to low-income workers.
At a minimum, our representatives have to keep our military personnel, who pledge to protect our country, safe from sexual harassment and assault. Hard stop.
In the long term, our leaders need to address the larger inequalities that enable sexual misconduct to flourish.
Sexual violence is a national crisis that requires a national solution. We miss that point if we end the discussion at whether I should forgive Mr. Biden. This crisis calls for all leaders to step up and say: "The healing from sexual violence must begin now. I will take up that challenge."
Related Links:
The New York Times Opinion | Kimberlé Crenshaw, Sept. 27, 2018
We Still Haven't Learned From Anita Hill's Testimony
In the great awakening around sexual harassment, race was politely ushered offstage. That problem persists.
Ms. Crenshaw is an expert on civil rights and black feminist legal theory. She assisted Anita Hill's legal team.
The New York Times Opinion | Anita Hill, Sept. 18, 2018
How to Get the Kavanaugh Hearings Right
The Senate Judiciary Committee has a chance to do better by the country than it did nearly three decades ago.
The New York Times Politics | Sheryl Gay Stolberg and Carl Hulse, April 25, 2019
Joe Biden Expresses Regret to Anita Hill, but She Says 'I'm Sorry' Is Not Enough

Stormy Weather via Jeff Reiter
Dahbud Mensch ~ Stuck in the middle with Who?

Corporate Welfare: Politicians Don't Care About Taxing 'The People' for Trade War Blunders?
Closing Argument
Alan Shore: When the weapons of mass destruction thing turned out to be not true, I expected the American people to rise up. Ha! They didn't.
Then, when the Abu Ghraib torture thing surfaced and it was revealed that our government participated in rendition, a practice where we kidnap people and turn them over to regimes who specialize in torture, I was sure then the American people would be heard from. We stood mute.
Then came the news that we jailed thousands of so-called terrorists suspects, locked them up without the right to a trial or even the right to confront their accusers. Certainly, we would never stand for that. We did.
And now, it's been discovered the executive branch has been conducting massive, illegal, domestic surveillance on its own citizens. You and me. And I at least consoled myself that finally, finally the American people will have had enough. Evidentially, we haven't.
In fact, if the people of this country have spoken, the message is we're okay with it all. Torture, warrantless search and seizure, illegal wiretapping's, prison without a fair trial - or any trial, war on false pretenses. We, as a citizenry, are apparently not offended.
There are no demonstrations on college campuses. In fact, there's no clear indication that young people seem to notice.
Well, Melissa Hughes noticed. Now, you might think, instead of withholding her taxes, she could have protested the old fashioned way. Made a placard and demonstrated at a Presidential or Vice-Presidential appearance, but we've lost the right to that as well. The Secret Service can now declare free speech zones to contain, control and, in effect, criminalize protest. Stop for a second and try to fathom that.
At a presidential rally, parade or appearance, if you have on a supportive t-shirt, you can be there. If you are wearing or carrying something in protest, you can be removed.
This, in the United States of America. This in the United States of America. Is Melissa Hughes the only one embarrassed?
*Alan sits down abruptly in the witness chair next to the judge*
Judge Robert Sanders: Mr. Shore. That's a chair for witnesses only.
Alan: Really long speeches make me so tired sometimes.
Judge Robert Sanders: Please get out of the chair.
Alan: Actually, I'm sick and tired.
Judge Robert Sanders: Get out of the chair!
Alan: And what I'm most sick and tired of is how every time somebody disagrees with how the government is running things, he or she is labeled un American.
U.S. Attorney Jonathan Shapiro: Evidentially, it's speech time.
Alan: And speech in this country is free, you hack! Free for me, free for you. Free for Melissa Hughes to stand up to her government and say "Stick it"!
U.S. Attorney Jonathan Shapiro: Objection!
Alan: I object to government abusing its power to squash the constitutional freedoms of its citizenry. And, God forbid, anybody challenge it. They're smeared as being a heretic. Melissa Hughes is an American. Melissa Hughes is an American. Melissa Hughes is an American!
Judge Robert Sanders: Mr. Shore. Unless you have anything new and fresh to say, please sit down. You've breached the decorum of my courtroom with all this hooting.
Alan: Last night, I went to bed with a book. Not as much fun as a 29 year old, but the book contained a speech by Adlai Stevenson. The year was 1952. He said, "The tragedy of our day is the climate of fear in which we live and fear breeds repression. Too often, sinister threats to the Bill of Rights, to freedom of the mind are concealed under the patriotic cloak of anti-Communism."
Today, it's the cloak of anti-terrorism. Stevenson also remarked, "It's far easier to fight for principles than to live up to them."
I know we are all afraid, but the Bill of Rights ~ we have to live up to that. We simply must. That's all Melissa Hughes was trying to say. She was speaking for you. I would ask you now to go back to that room and speak for her.
Boston Legal ~ Stick It ~ Season 2 ~ Episode 19 [Video at link] Written by David E. Kelley & Janet Leahy ~ Directed by Adam Arkin

Dead Ringer For Love via Robert Goldstein
Quayside,
Toronto's Google-linked smart city, draws opposition over privacy, costs
By Amanda Coletta, May 7, 2019
The Washington Post, The Americas ~ Article Source via Fred
TORONTO — The Google sister company promised to transform a dilapidated stretch of the Toronto waterfront into the world's most technologically advanced neighborhood. 
Quayside would be outfitted with robotic garbage collection, snow-melting sidewalks and self-driving taxibots. Sensors would capture data on park bench usage, air quality and more, aimed at making the neighborhood more livable.
It was handshakes and smiles all around when Prime Minister Justin Trudeau and officials from Sidewalk Labs gathered here 18 months ago to announce the data-driven city of tomorrow. But internal discord and public criticism are threatening the project.
"I don't think they look so happy now," said Paula Fletcher, a Toronto City Council member. "This big idea isn't going exactly the way it was planned."
As in New York, where fierce opposition to Amazon led the online retail giant to cancel plans to build a second headquarters in Long Island City, a local movement here is growing to send Sidewalk Labs packing. The concerns: money, privacy and whether Toronto is handing too much power over civic life to a for-profit American technology giant.
The #BlockSidewalk campaign formed in February after the Toronto Star reported on leaked documents indicating that Sidewalk Labs was considering paying for transit and infrastructure on a larger portion of the waterfront. In return, it would seek a cut of the property taxes, development fees and the increased value of the land resulting from the development — an estimated $6 billion over 30 years.
Sidewalk Labs, a subsidiary of Google's parent company, Alphabet, said the reason it had not shared the proposal was that it was still being debated. But it was a tough look for a company that has come under fire over a lack of transparency around its business model and over the question of who would own and govern the data and intellectual property at the heart of its proposal.
"It's our job to remind everybody that no is an option and that consent is important," said Bianca Wylie, one of the leaders of #BlockSidewalk. "The way this process has been set up was not a question of whether we should do stuff like this, but how."
Separately, the Canadian Civil Liberties Association is suing the city, provincial and federal governments to shut down the project over privacy concerns. Michael Bryant, the head of the group, said Trudeau had been "seduced by the honey pot of Google's sparkling brand and promises of political and economic glory."
In the original "vision document" for Quayside, Sidewalk Labs described adaptive traffic lights that would detect when pedestrians and cyclists were at a light to ensure that they had priority to cross. Sensors would detect when benches needed to be repaired, when waste bins needed to be emptied and when bicycle lanes should be transformed into pedestrian walkways, or vice versa.
The vision document also mentioned "health sensors" but did not elaborate. A digital identification system would enable residents and workers to access services.
Sidewalk Labs committed $50 million to conducting year-long public consultations and creating a master plan to be submitted to Waterfront Toronto, a corporation that represents the three levels of government in developing the area. The plan would require the approval of the corporation and several government bodies to advance.
The plan is expected by the end of June — more than six months behind schedule.
The company has acknowledged missteps.
Micah Lasher, the head of policy and communications for Sidewalk Labs, said providing more details about the business model for Quayside and plans for data governance earlier would have helped allay many concerns. But he also said the business model remains uncertain.
Lasher said the company has struggled to figure out when to unveil ideas to the public.
"If you share them too early, they seem half-baked and you might move away from them later," he said. "If you share them too late, you are subject to criticism for not being transparent."
Long before the #BlockSidewalk movement and the civil liberties lawsuit, controversies had already provoked public skepticism.
Some of the disillusionment stemmed from the flurry of coverage about how tech firms, Google included, handle their customers' personal data.
Sidewalk Labs has downplayed links to its corporate sibling, saying it will not monetize the data it collects and proposing that it be governed by a data trust that would set the rules around its use.
Andrew Clement, a professor emeritus in the University of Toronto's faculty of information studies and member of a Waterfront Toronto advisory panel, said questions remain about the trust. Instead of answering them, he added, Sidewalk has been distracting people with new prototypes, such as raincoats for buildings.
Waterfront Toronto and Sidewalk Labs were both rocked by several high-profile resignations and dismissals last year. Ontario's former privacy commissioner resigned from a paid consulting role with Sidewalk because she said its plans for the data trust fell short of her standards.
Then, in December, Ontario's auditor general found that Waterfront Toronto gave Sidewalk Labs more information before a request for proposals than other companies that would be responding to the request.
According to the auditor general, Waterfront Toronto said it shared information with Sidewalk Labs as part of its regular "market sounding process" to gauge interest in the project, also shared it with some other groups and would have given it to any that asked. Waterfront Toronto said the information did not give potential bidders an unfair advantage.
The auditor general said that "fair practice and equal treatment would suggest that all potential bidders receive the same information at the same time" and called for greater government oversight.
Wylie, the #BlockSidewalk leader, said cities are relinquishing too much power to big tech companies as regulators are trying to rein them in.
But some worry that showing Alphabet the door would stain the tech-friendly image Trudeau has tried to cultivate for Canada.
"We believe that tearing up this process midstream poses reputational risks, trade risks and legal risks," Brian Kelcey, vice president of public affairs for the Toronto Region Board of Trade, told a parliamentary committee last month.
Kristina Verner, Waterfront Toronto's vice president of innovation, sustainability and prosperity, said that "the potential of this project is still very exciting." She said she does not see any harm in waiting to see Sidewalk's final plan.
"It is definitely not a done deal," she said.
Amanda Coletta is a freelance writer based in Mississauga, Ontario. She is a radio contributor to the Canadian Broadcast Corp. and a frequent contributor to The Post.
Fascism & Fascism
and

ideology

~ The sky is falling!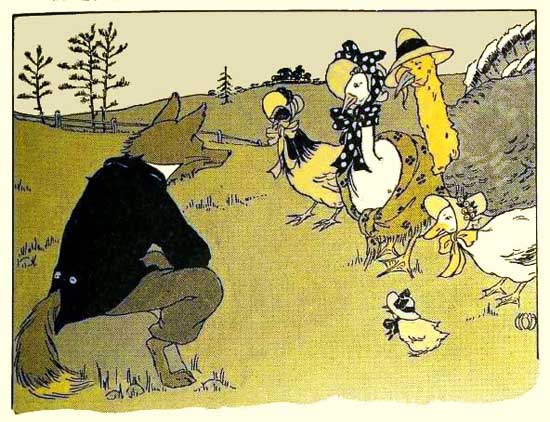 An illustration in New Barnes Reader vol.1, New York, 1916 ~ from the story "Chicken Little".
Fascism
From Wikipedia, the free encyclopedia, Source
Fascism (/ˈfæʃɪzəm/) is a form of radical, right-wing, authoritarian ultranationalism,[1][2][3][4] characterized by dictatorial power, forcible suppression of opposition, and strong regimentation of society and of the economy,[5] which came to prominence in early 20th-century Europe.[6] The first fascist movements emerged in Italy during World War I before it spread to other European countries.[6] Opposed to liberalism, Marxism, and anarchism, fascism is placed on the far-right within the traditional left–right spectrum.[6][7][8][9][10][11]
Fascists saw World War I as a revolution that brought massive changes to the nature of war, society, the state, and technology. The advent of total war and the total mass mobilization of society had broken down the distinction between civilians and combatants. A "military citizenship" arose in which all citizens were involved with the military in some manner during the war.[12][13] The war had resulted in the rise of a powerful state capable of mobilizing millions of people to serve on the front lines and providing economic production and logistics to support them, as well as having unprecedented authority to intervene in the lives of citizens.[12][13]
Fascists believe that liberal democracy is obsolete and regard the complete mobilization of society under a totalitarian one-party state as necessary to prepare a nation for armed conflict and to respond effectively to economic difficulties.[14] Such a state is led by a strong leader—such as a dictator and a martial government composed of the members of the governing fascist party—to forge national unity and maintain a stable and orderly society.[14] Fascism rejects assertions that violence is automatically negative in nature and views political violence, war, and imperialism as means that can achieve national rejuvenation.[15][16][17][18] Fascists advocate a mixed economy, with the principal goal of achieving autarky (national economic self-sufficiency) through protectionist and interventionist economic policies.[19]
Since the end of World War II in 1945, few parties have openly described themselves as fascist, and the term is instead now usually used pejoratively by political opponents. The descriptions neo-fascist or post-fascist are sometimes applied more formally to describe parties of the far-right with ideologies similar to, or rooted in, 20th-century fascist movements.[6][20] ~ [Continue reading at Wikipedia]
Fascism and ideology
From Wikipedia, the free encyclopedia, Source
The history of Fascist ideology is long and involves many sources. Fascists took inspiration from sources as ancient as the Spartans for their focus on racial purity and their emphasis on rule by an elite minority. Fascism has also been connected to the ideals of Plato, though there are key differences between the two. Fascism styled itself as the ideological successor to Rome, particularly the Roman Empire. The Enlightenment-era concept of a "high and noble" Aryan culture [dubious – discuss] as opposed to a "parasitic" Semitic culture was core to Nazi racial views. From the same era, Georg Wilhelm Friedrich Hegel's view on the absolute authority of the state also strongly influenced Fascist thinking. The French Revolution was a major influence insofar as the Nazis saw themselves as fighting back against many of the ideas which it brought to prominence, especially liberalism, liberal democracy and racial equality, whereas on the other hand Fascism drew heavily on the revolutionary ideal of nationalism. Common themes among fascist movements include; nationalism (including racial nationalism), hierarchy and elitism, militarism, quasi-religion, masculinity and voluntarism. Other aspects of fascism such as its "myth of decadence", anti‐egalitarianism and totalitarianism can be seen to originate from these ideas. These fundamental aspects however, can be attributed to a concept known as "Palingenetic ultranationalism", a theory proposed by Roger Griffin, that fascism is essentially populist ultranationalism sacralized through the myth of national rebirth and regeneration. 
Its relationship with other ideologies of its day was complex, often at once adversarial and focused on co-opting their more popular aspects. Fascists supported limited, nominally private property rights and the profit motive of capitalism, but sought to eliminate the autonomy of large-scale capitalism by consolidating power with the state. They shared many of the goals of the conservatives of their day and often allied themselves with them by drawing recruits from disaffected conservative ranks, but presented themselves as holding a more modern ideology, with less focus on things like traditional religion. Fascism opposed the egalitarian (Völkisch equality) and international character of mainstream socialism, but sometimes sought to establish itself as an alternative "national" socialism. It strongly opposed liberalism, classical liberalism, communism, anarchism, and democratic socialism. [Continue reading at Wikipedia]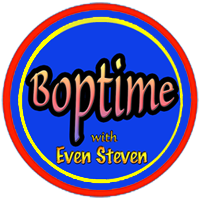 Boptime begins at 6am (EDT) with an hour of oldies back to back to back. At 7am (EDT) The Legends of Wilmington Jazz returns. At 8am (EDT) Kitty and Larry join us on Clifford's Corner where we'll play some choice jazz and R&B sides accompanied by plenty a knowledgable and lively chatter. ~ Steve
BOPTIME: Saturday, 6 AM Eastern time, 3 AM Pacific time
Go To: http://www.wvud.org/?page_id=24
Click on a listening link below the WVUD logo:


Boptime available locally in DE on WVUD-FM 91.3, Shoutcast [Search: WVUD], and TuneIn
Notes from ~@~ The Perfect Spin-off doesn't exi...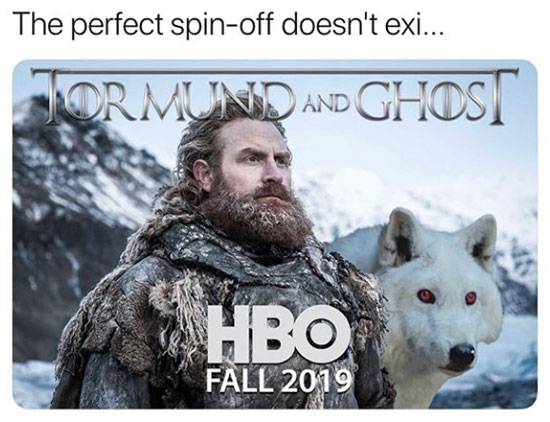 Tormund and Ghost, HBO, Fall 2019 via KingKizer ~ Imgur Source
Bloody Thursday
~ May 15, 1969 ~ Berkeley, California,
as told by ~@~
Bloody Thursday
May 15, 1969
Politicians Authorize
Murder of Students
Orders issued by GOP Republicans: Ronald W. Reagan
and Richard M. Nixon with Democrat support

Peoples Park 1969 from mel zimmer
You have probably seen the above title posted here over the years and here is why.
Early on Thursday morning May 15, 1969, after returning from an "Angels of Light" party with Allen Ginsberg, who was into his "Home, Home, Home," harmonium, Blake phase, a friend and I drank what we thought was a half bottle of orange juice someone had left in the refrigerator.
Just as we were 'downing' the last gulp of juice, a boyfriend of one of the women at the house came into the kitchen and said, "Where did you get that juice from?"
As it turned out, the orange juice contained a quarter ounce of mescaline sulfate and we were on our way to being thoroughly dosed.
Seeing it was going to be one of those 'sunshine daydream' mornings, we headed down Telegraph Ave. toward UC Berkeley, where we would take a right at the clock tower, walk up to Tilden Park, and hang out at the lake for the day.
About one half block from the campus we heard, what sounded like, gun shots and saw a large group of screaming people running toward us. Not knowing what to do, we began running South with the crowd.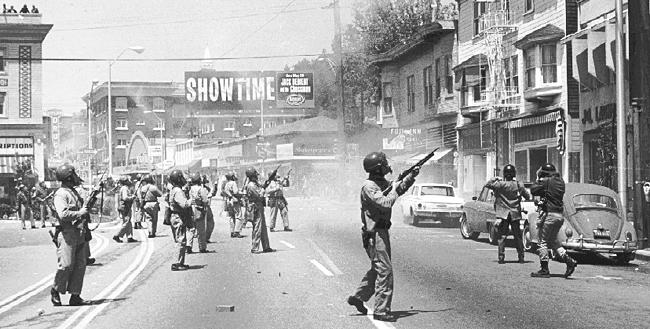 People's Park Photo: Ron Stinnett ~ Source: http://www.peoplespark.org/69gall4.html
Activism
With exception of getting exposed to Berkeley, Cody's Books, Mario Savio, Free Speech Movement, Sexual Freedom League, KPFA during 1964, and later attending a few demonstrations Veterans took part in against U.S. involvement in Vietnam, I ended up into Peace & Love.
I am a Vietnam Veteran, with honorable discharge and recommendation, who volunteered to serve our country during war [or what we were led to believe was war] and ended up becoming more of a Hippy because I was over-educated, liked history, knew none of what was tried in the past worked without people getting hurt, and realized progress was directed in reviewing alternatives to "History Repeating Itself!"
---
Leading up to this picture story, it is very important to remember:
I WAS NOT AN ACTIVIST
or involved with activism in any way!
I was too busy having Hippie fun and writing some of the first
major computer systems used on an IBM 360/20 (period).
---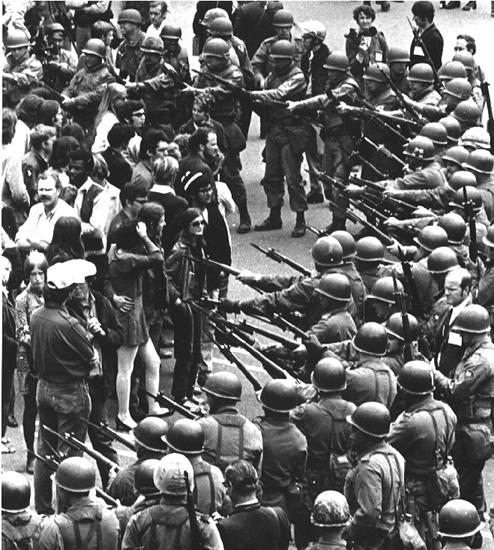 People's Park Photo: Dick Corten ~ Source: http://www.peoplespark.org/69gall8.html
Following video contains "Sunshine Daydream" reference:

Sugar Magnolia, Grateful Dead via Dru Korab
Click Bloody Thursday to continue reading
People's Park May 15, 1969 ~ Photo Story
Dahbud Mensch
~ Stuck in the middle with Who?
Kent State
May 4, 1970
Politicians Authorize
Murder of More Students

Kent State Truth Tribunal
Seeking Truth & Justice at Kent State
The Day that Changed America
On May 4, 1970 the Ohio National Guard opened fire on unarmed students protesting America´s invasion of Cambodia. Four students were killed and nine were wounded. The incident triggered national outrage in a country already divided over the Vietnam War. In the days that followed more than four million students rose up in dissent across 900 campuses, generating the only nationwide student protest in U.S. history.
The Kent State shootings have never been thoroughly examined and no person or group has been held accountable for wrongdoing. Forty years later, family members of those killed have initiated the Kent State Truth Tribunal to preserve and honor the stories of those whose lives have been touched by this tragedy. Taking inspiration from British Prime Minister David Cameron´s apology for the Bloody Sunday killings on June 15, 2010, the KSTT seeks official acknowledgment of the 1970 Kent State shootings. ~ http://www.truthtribunal.org/
Paul Krassner
~ The Realist, Investigative Satirist
Kent State
Anniversary Blues
In my book, Magic Mushrooms and Other Highs: From Toad Slime to Ecstasy, Freddy Berthoff described his mescaline trip at a Crosby, Stills, Nash and Young concert in the summer of 1970 when he was 15. "Earlier that spring," he wrote, "the helmeted, rifle-toting National Guard came up over the rise during a peace-in-Vietnam rally at Kent State University. And opened fire on the crowd. I always suspected it was a contrived event, as if someone deep in the executive branch had said, 'We've got to teach those commie punks a lesson.'" Actually, President Nixon had called antiwar protesters "bums" two days before the shootings. While Freddy was peaking on mescaline, CSNY sang a new song about the massacre:
Tin soldiers and Nixon coming
We're finally on our own
This summer I hear the drumming
Four dead in O-hi-o…
Plus nine wounded. Sixty-seven shots – dum-dum bullets that exploded upon impact -- had been fired in 13 seconds. This incident on May 4, 1970 resulted in the first general student strike in U.S. history, encompassing over 400 campuses.
Arthur Krause, father of one of the dead students, Allison, got a call from John Ehrlichman, Assistant to the President for Domestic Affairs, who said, "There will be a complete investigation." Krause responded, "Are you sure about that?" And the reply: "Mr. Krause, I promise you, there will be no whitewash."
But NBC News correspondent James Polk discovered a memo marked "Eyes Only" from Ehrlichman to Attorney General John Mitchell ordering that there be no federal grand jury investigation of the killings, because Nixon adamantly opposed such action.
Polk reported that, "In 1973, under a new Attorney General, Elliot Richardson, the Justice Department reversed itself and did send the Kent State case to a federal grand jury. When that was announced, Richardson said to an aide he got a call from the White House. He was told that Richard Nixon was so upset, they had to scrape the president off the walls with a spatula."
Last year, Allison Krause's younger sister, Laurel, was relaxing on the front deck of her home in California when she saw the County Sheriff's Deputy coming toward her, followed by nearly two dozen men. "Then, before my eyes," she recalls, "the officers morphed into a platoon of Ohio National Guardsmen marching onto my land. They were here because I was cultivating medical marijuana. I realized the persecution I was living through was similar to what many Americans and global citizens experience daily. This harassment even had parallels to Allison's experience before she was murdered."
What if you knew her
And found her dead on the ground
How can you run when you know?
Now, 40 years later, Laurel, her mother and other Kent State activists have been organizing the "2010 Kent State Truth Tribunal" (see http://bit.ly/8AD8TQ) scheduled for May 1-4 on the campus where the slaughter of unarmed demonstrators originally occurred. The invitation to participate in sharing their personal narratives has been extended to 1970 protesters, witnesses, National Guardsmen, Ohio and federal government officials, university administrators and educators, local residents, families of the victims. The purpose is to uncover the truth.
Laurel was 0nly 15 when the Kent State shootings took place. "Like any 15-year-old, my coping mechanisms were undeveloped at best. Every evening, I remember spending hours in my bedroom practicing calligraphy to Neil Young's 'After the Goldrush,' artistically copying phrases of his music, smoking marijuana to calm and numb my pain." When she was arrested for legally growing marijuana, "They cuffed me and read my rights as I sobbed hysterically. This was the first time I flashed back and revisited the utter shock, raw devastation and feeling of total loss since Allison died. I believed they were going to shoot and kill me, just like Allison. How ironic, I thought. The medicine that kept me safe from experiencing post-traumatic stress disorder now led me to relive that horrible experience as the cops marched onto my property."
She began to see the interconnectedness of those events. The dehumanization of Allison was the logical, ultimate extension of the dehumanization of Laurel. Legally, two felonies were reduced to misdemeanors, and she was sentenced to 25 hours of community service. But a therapist, one of Allison's friends from Kent State, suggested to Laurel that the best way to deal with the pain of PTSD was to make something good come out of the remembrance, the suffering and the pain. "That's when I decided to transform the arrest into something good for me," she says, "good for all. It was my only choice, the only solution to cure this memorable, generational, personal angst. My mantra became, 'This is the best thing that ever happened to me.' And it has been." That's why she's fighting so hard for the truth to burst through cement like blades of grass.
Kent State shootings
From Wikipedia, the free encyclopedia
Ohio (Crosby, Stills, Nash & Young song)
From Wikipedia, the free encyclopedia

Ohio ~ Crosby, Stills, Nash & Young from Mr. Gibbons

Murder In 13 Seconds: Kent State Story from Joel Baker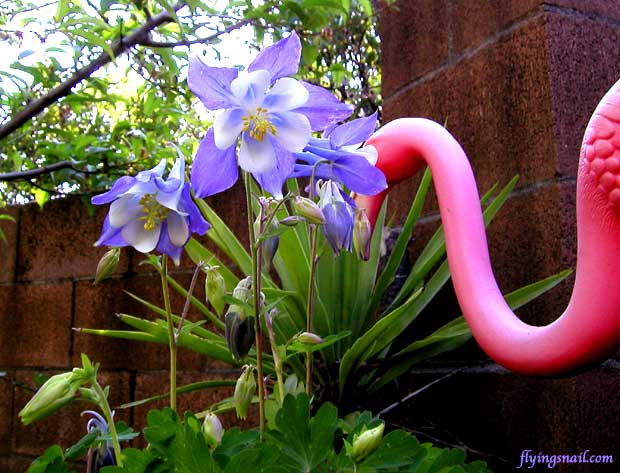 Where Have All the Flowers Gone?
Dahbud Mensch
~ Stuck in the middle with Who?
Jackson State
May 14, 1970
Politicians Authorize
Murder of Students, Again!

Long Live the Spirit of Kent and Jackson State ~ May 4th Coalition
Students Killed at
Jackson State University
On this date in 1970, two Black students at Jackson State University were killed and many others injured by Jackson police. These killings were never as publicized as the Kent State shootings of four white students that had occurred only a few days earlier. It was a time of turmoil in campus communities across the country that were characterized by protests and demonstrations.
No college or university was left untouched by confrontations and continuous calls for change. At Jackson State College in Jackson, MS, there was the added issue of historical racial intimidation and harassment by white motorists traveling Lynch Street, a major thoroughfare that divided the campus and linked West Jackson to downtown. On May 14-15, 1970, Jackson State students were protesting these issues as well as the May 4, 1970 tragedy at Kent State University in Ohio.
The riot began around 9:30 p.m., May 14, when rumors were spread that Fayette, MS Mayor Charles Evers (brother of slain Civil Rights activist Medgar Evers) and his wife had been shot and killed. Upon hearing this rumor, a small group of students rioted. That night, several white motorists had called the Jackson Police Department to complain that a group of Blacks threw rocks at them as they passed along the stretch of Lynch Street that bisected the campus. The rioting students set several fires and overturned a dump truck that had been left on campus overnight.
Jackson firefighters dispatched to the blaze met a hostile crowd that harangued them as they worked to contain the fire. Fearing for their safety, the firemen requested police backup. The police blocked off the campus. National Guardsmen, still on alert from rioting the previous night, mounted Armored Personnel Carriers, The guardsmen had been issued weapons, but no ammunition. Seventy-five city policemen and Mississippi State Police officers, all armed, responded to the call. Their combined armaments staved off the crowd long enough for the firemen to extinguish the blaze and leave.
After the firemen left, the police and state troopers marched toward a campus women's residence, weapons at the ready. At this point, the crowd numbered 75 to 100 people. Several students allegedly shouted "obscene catcalls" while others chanted and tossed bricks at the officers, who had closed to within 100 feet of the group. The officers deployed into a line facing the students. Accounts disagree as to what happened next. Some students said the police advanced in a line, warned them, and then opened fire. Others said the police abruptly opened fire on the crowd and the dormitory. Other witnesses reported that the students were under the control of a campus security officer when the police opened fire.
Police claimed they spotted a powder flare and opened fire in self-defense on the dormitory only. The students scattered, some running for the trees in front of the library, but most scrambling for the Alexander Hall west end door. There were screaming and cries of terror and pain mingled with the noise of sustained gunfire as the students struggled to get through glass double doors. A few students were trampled. Others, struck by buckshot pellets or bullets, fell only to be dragged inside or left moaning in the grass.
When the order to ceasefire was given, Phillip Lafayette Gibbs, 21, a junior pre-law major and father of an 18 month-old son, lay dead. Across the street, behind the line of police and highway patrolmen, James Earl Green, 17, was sprawled dead. Green, a senior at Jim Hill High School in Jackson, was walking home from work at a local grocery store when he stopped to watch the action. Twelve other Jackson State students were struck by gunfire. The five-story dormitory was riddled by gunfire. FBI investigators estimated that more than 460 rounds struck the building, shattering every window facing the street on each floor. Investigators counted at least 160 bullet holes in the outer walls of the stairwell alone bullet holes that can still be seen today.
The injured students, many of whom lay bleeding on the ground outside the dormitory, were transported to University Hospital within 20 minutes of the shooting. But the ambulances were not called until after the officers picked up their shell casings, a U. S. Senate probe conducted by Senators Walter Mondale and Birch Bayh later revealed. The police and state troopers left the campus shortly after the shooting and were replaced by National Guardsmen. After the incident, Jackson authorities denied that city police took part.
Reference: http://aaregistry.org/historic_events/view/killings-jackson-state-university
The biographical dictionary of Black Americans by Rachel Krantz and Elizabeth A.Ryan
Copyright 1992, Facts on File, New York, NY ~ ISBN 0-8160-2324-7
Jackson State killings
From Wikipedia, the free encyclopedia
The Jackson State killings occurred on Friday May 15, 1970, at Jackson State College (now Jackson State University) in Jackson, Mississippi. On May 14, 1970, a group were confronted by city and state police. Shortly after midnight, the police opened fire, killing two students and injuring twelve. The event happened only 11 days after National Guardsmen killed four students at Kent State in Ohio, which had first captured national attention. ~ [Click to continue reading]
40 Years Ago: Police Kill Two Students
at Jackson State in Mississippi, Ten
Days After Kent State Killings
[2010/Video] ~ http://www.democracynow.org/2010/5/14/40_years_ago_police_kill_two
Four decades ago, on May 4, 1970, four students were killed at Kent State University when National Guardsmen opened fire on hundreds of unarmed students at an on-campus antiwar rally. The killings received national media attention and are still remembered forty years later across the country. But the media has largely forgotten what happened just ten days after the Kent State shootings. On May 14, 1970, local and state police opened fire on a group of students at the predominantly black Jackson State College in Mississippi. In a twenty-eight-second barrage of gunfire, police fired hundreds of rounds into the crowd. Two were killed and a dozen injured. We speak with Gene Young, a former student at Jackson State who witnessed the shooting. [includes rush transcript]
JUAN GONZALEZ: Four decades ago, four students were killed at Kent State University when National Guardsmen opened fire on hundreds of unarmed students on an on-campus antiwar rally. The killings received national media attention and are remembered forty years later across the country. But the media has largely forgotten what happened just ten days after the Kent State shootings. On May 14th, 1970, local police opened fire on a group of students at Jackson State College in Mississippi. In a twenty-eight-second barrage of gunfire, police fired hundreds of rounds into the crowd. Two were killed and a dozen injured. The Jackson State shootings didn't receive close to the attention from the media that Kent State did.

AMY GOODMAN: Howard Zinn, the late, great historian and author of A People's History of the United States, spoke about why the Jackson State killings were largely ignored in his very last interview we did with him on Democracy Now! just last May.
HOWARD ZINN: Yeah, well, it's a very common thing in history to ignore the things that happen to black people. And, of course, the Kent State shooting was a very dramatic and terrible event and deserves to be remembered as one of those shameful things in American history. But the media tend to focus on some things and not on others, and the media did not focus on the other shooting that took place at Jackson State, where two black youngsters were gunned down. And so, yeah, I think our job as historians is to bring out things that we did not get ordinarily in our history lessons.
JUAN GONZALEZ: That was historian Howard Zinn speaking last year.
Well, today on this fortieth anniversary, we remember the Jackson State shootings. This is an excerpt from the documentary Fire in the Heartland that includes a section on Jackson State. It features interviews with Gene Young, who was a student at the time and who witnessed the shootings, and Gloria Green McCray. Her brother, seventeen-year-old James Green, was one of those two students killed.
NARRATOR: Just after midnight on May 15th, seventy officers from the city police and state troopers opened fire on protesters near the women's dormitory, Alexander Hall.


GENE YOUNG: They saw a male figure on the fourth floor stairwell landing. The next thing you know, you hear rapid gunfire erupting in the direction of the students and all around.


NARRATOR: Twelve students were wounded, and two were killed. Phillip Lafayette Gibbs was a twenty-one-year-old law student, already married and a father of an eleven-month-old son. James Earl Green was a seventeen-year-old high school track star standing on the opposite side of the street when police turned and fired.


GLORIA GREEN McCRAY: They had a nickname for him: "Wing Feet." He would run so fast, and when he'd get to a certain distance, it looked like he took wing and flew.


NARRATOR: Green cut across campus every night on his way home from work. He was only two weeks from his high school graduation.


GLORIA GREEN McCRAY: All he talked about, "I'll be graduating in a couple of weeks. I'll be leaving Mississippi, going to California, going to UCLA. I'm going to run in the Olympics," you know? He was just an innocent bystander, but they had orders to shoot anything black that moved.


NARRATOR: As the gunsmoke cleared, Gene Young tried to calm the traumatized students.


GENE YOUNG: And I just grabbed the bullhorn, and out of that tragedy, I just start repeating some of the words of Dr. King to the students there on the lawn. "I have a dream that one day the state of Mississippi, a desert state sweltering in the heat of injustice and oppression, will be transformed into an oasis of freedom." And on and on I went to recite that particular speech. The students focused on my words rather than the great tragedy which had just occurred around them and which was still occurring around them.


NARRATOR: The second tragedy of Jackson State was that the national media paid very little attention to the murder of those two black students in Mississippi.


UNIDENTIFIED: Those students were black. The students who died at Kent State were white. Very simple.


GLORIA GREEN McCRAY: He had so much to live for. My brother's life was just as important as Medgar Evers, Martin Luther King, Emmett Till or any other martyrs that gave up their life, that sacrificed their life for the right of the people.
AMY GOODMAN: An excerpt of the documentary Fire in the Heartland. That last voice was Gloria Green McCray talking about her brother James Green, who was one of the two students killed at Jackson State forty years ago today. You also heard Gene Young. He was a student at Jackson State. He witnessed the shootings.

Well, Gene Young flew up from Jackson, Mississippi to join us today on Democracy Now! on this fortieth anniversary of the Jackson State killings. Gene Young is a longtime civil rights leader. He began his activism as a preteen, getting arrested for civil disobedience at a bus station at the age of twelve. Before his thirteenth birthday, Young took his first plane ride to New York to speak to civil rights groups. He attended the 1963 March on Washington. He testified at the House of Representatives alongside civil and voting rights activist Fannie Lou Hamer. He's continued his activism to this day and was a featured speaker last week at an event commemorating the fortieth anniversary of the Kent State shootings in Ohio.

Gene Young, we welcome you to Democracy Now!

GENE YOUNG: Thank you, Amy. Thank you, Juan. Good morning.

AMY GOODMAN: It's very good to have you with us. Let's go back forty years. Talk about what was happening at Jackson State. You were a student there? What year?

GENE YOUNG: I was a student there from 1968 to 1972, and as you noted, I had been involved in a lot of civil rights activities. And Jackson State is located right there on Lynch Street, right near the Masonic Temple where Medgar Evers had his offices. And ironically, when I got out of jail the first time I got arrested for civil rights protest, Lena Horne and Dick Gregory were at a mass meeting which Medgar Evers hosted, and I got a chance to stand up in a chair to try to encourage people to join the civil rights protest, and Lena Horne kissed me that night.

A few years later, because of Lynch Street being a major thoroughfare there in Jackson, there was always a lot of racism, white motorists making racial taunts towards the students, and things just came to a head days after the shootings of the students at Kent State University. Mississippi law enforcement officials walked onto the campus and stood in front of the students who were assembled in front of Alexander Hall dormitory, and for twenty-five seconds they fired over 200 rounds of ammunition at the students in front of Alexander Hall dormitory.

And the miracle of that particular May morning in 1970 was that only two students got killed — if you ever see the pictures of all of the bullet holes in the dormitory. Phillip Gibbs, a junior, a prelaw major from Ripley, Mississippi, and James Earl Green, a young high school student who was on his way home from a part-time job at one of the local convenience stores, were murdered that morning.

JUAN GONZALEZ: Now, what was the original cause of the students gathering that night, because it was right after the Kent State shootings?

GENE YOUNG: Juan, at that time, you know, we had had several nights of protests, not only because of what was going on at Kent State, but every campus in this country was in an uproar about the war in Vietnam. And black — young black males were being sent to Southeast Asia in disproportionate numbers, and we were concerned about that, in addition to the historic racism there in Jackson, Mississippi. So there were several nights of protests. And I was thinking that there would just be some taunts and jeers at the law enforcement officials present and thinking nothing would happen, but shortly after midnight, on that third night, early in the morning, May 15, actually, those students were fired upon at Jackson State.

JUAN GONZALEZ: And for viewers who are not — or listeners who are not familiar with the situation in Jackson, because, as you mentioned, it was always a hotbed of activity in terms of the battle for civil rights, what was the climate —- for instance, the media. You had WLBT TV there. You had the Jackson Daily News, the Clarion Ledger, all of them notorious defenders of segregation at the time. What was the climate like?

GENE YOUNG: Yeah, and, of course, that was business as usual, you know? And I shared with you a picture of me meeting with Mrs. Fannie Chaney, whose son was one of the three civil rights workers who was killed in Philadelphia, Mississippi. Pior to the 1970 shootings, you had the killing of a civil rights worker named Benjamin Brown right there on Lynch Street not far from it.

But you mentioned some of the TV stations and the print media. Ironically now, the Clarion Ledger is now run by Gannett publishing company, but in those days, you know, when blacks were mentioned in those papers, they were always using a derogatory term. And it was just business as usual, just more blacks being victimized by whites in Mississippi. And I think that's one of the reasons to why Jackson State hasn't received the notoriety that Kent State has received, because nobody's shocked when you hear about black people being victimized by whites in Mississippi.

JUAN GONZALEZ: And how did you get arrested at the age of twelve?

GENE YOUNG: That was a walkout in protest of civil rights Freedom Riders who had been arrested at a local bus station, and my brothers told me to join the walkout at 12:00 at Lanier High School that day. There's a scene in the documentary Eyes on the Prize of us walking out of Lanier High School. And they took us all to jail.

And when I got out of jail, because I was one of the youngest ones, they said, "Why don't you get up there and tell people what happened to you?" And somewhere there's a picture of me standing up in a chair to get to the microphone at the Masonic Temple that evening. But ironically, Dick Gregory and Ms. Lena Horne were both present there in Jackson that evening, and I told people -— I made some imitation of Ross Barnett, and the people laughed about that. The picture's in the NAACP's 100th anniversary pictorial book. But they said, "We want you to come to New York to talk about it." And I got on an airplane. I was thinking about that, flying in last night. The first time I flew to New York was June 12th, 1963. When we got to New York, they said Medgar Evers had been assassinated in Jackson, Mississippi.

AMY GOODMAN: You know, we were just observing the death of Lena Horne, who has just died at the age of ninety-two, and we were speaking with James Gavin, her biographer. And he was talking about that rally that she went to that you were at and you spoke at. There is a photograph of you, of Lena —-

GENE YOUNG: There's a photograph of her and me. I don't know if I -— if I could see the picture. Somebody took a picture of us. I've never seen it, though.

AMY GOODMAN: And Lena Horne there with Medgar Evers. You were also there. She comes up to New York. I think it was The Today Show she was doing an interview with. And then she gets the word — it's just two days later — that Medgar Evers has been assassinated. But such a young man — I mean, I'm holding a photograph of you at the age of thirteen. This is a picture of you getting your haircut. Why was this so memorable?

GENE YOUNG: Because it happened right on the heels of Lyndon Johnson signing the 1964 civil rights bill. And initially I had gone downstairs at the hotel at the CORE convention — the Congress of Racial Equality was having its meeting there — and the guy said they didn't cut black people's hair at that hotel. I went back and told some friends in the civil rights movement —-

AMY GOODMAN: Kansas City.

GENE YOUNG: Yeah, that this guy wasn't going to cut my hair. And they came down and started protesting. And in the middle of the protest, somebody ran in July 2nd and said, "Hey, Johnson just signed the 1964 Civil Eights Act," and so technically, I became the first person to test the 1964 civil rights bill.

AMY GOODMAN: He cut your hair?

GENE YOUNG: Oh, he cut my hair.

AMY GOODMAN: We're going to go to a break, and then we're going to come back. We're speaking with a civil rights leader who was a student at Jackson State in 1970 on this day forty years ago, when the local police opened fire. They killed two students. One was a high school student. He was working at a local grocery store. He was just cutting through campus to get home. And one was a student on campus. They opened fire in front of a girl's dorm. Many of them were injured inside. Gene Young is our guest. Stay with us.

[break]

AMY GOODMAN: Our guest, a student at Jackson State in 1970, he's Gene Young. He's with us today in our New York studio, just flew up from Jackson last night, hovering around New York's airports, as New York was preparing for President Obama to be in New York for the fundraiser. And I'm holding a picture of Medgar Evers with your mom, Gene Young.

GENE YOUNG: Yeah, that's a picture of my mother and Medgar. They were getting ready to go an NAACP gathering in Washington, DC. And that was taken at the Hawkins Field airport in 1955. So my mother had the pleasure of knowing Medgar Evers, and I guess she felt comfortable about us participating in the civil rights protests that were going on in Jackson at that time.

JUAN GONZALEZ: And the impact on you and other young people in Jackson following the death of Medgar Evers? People don't -— I had mentioned to you before WLBT TV, because Jackson became the focus of perhaps the most important media public accountability battle in American history, because that was the battle to get WLBT TV in Jackson to hire African Americans, to cover African American issues, and in a city that was 40 percent African American. And in fact, Medgar Evers had filed a complaint against WLBT TV, because they never covered anything going on in the civil rights movement, nationwide or in their own city. And then it was only a couple of weeks after WLBT was actually forced to allow him to get on the air that he was assassinated.

GENE YOUNG: Beautiful, Juan. You know that history so well. And a lot of people in Jackson, Mississippi are not aware of it. And eventually, one of Medgar Evers's colleagues, the longtime president of the NAACP, Dr. Aaron Henry, and Dr. Benjamin Hooks got control of the license to WLBT. But Medgar did go on TV a few nights before his assassination to protest about things that were going on in Jackson, Mississippi. And sadly, within days of his appearance on the local television station, he was assassinated in Jackson, Mississippi. But to his credit, WLBT has a black station manager, a lot of on-air black personalities. Even the ABC and CBS affiliates also in Mississippi have made major strides since those particular times in Mississippi.

AMY GOODMAN: Let's turn to Medgar Evers in his own words. This is a clip of the civil rights leader speaking about organizing the NAACP boycott of downtown stores in Jackson, Mississippi, for their support of the separatist group, the White Citizens' Council.
MEDGAR EVERS: Don't shop for anything on Capitol Street. Let's let the merchants down on Capitol Street feel the economic pinch. Let me say this to you. I had one merchant to call me, and he said, "I want you to know that I've talked to my national office today, and they want me to tell you that we don't need nigger business." These are stores that help to support the White Citizens' Council, the council that is dedicated to keeping you and I second-class citizens. Now, finally, ladies and gentlemen, we'll be demonstrating here until freedom comes to Negroes here in Jackson, Mississippi.
AMY GOODMAN: The day before Medgar Evers was assassinated, he was on the coast planning a protest to allow African Americans access to Mississippi's public beaches. This is Medgar Evers speaking shortly before his death.
MEDGAR EVERS: This demonstration will continue. We will have a mass meeting tonight, and after the mass meeting, we will be demonstrating even further on tomorrow. So then this will only give us an impetus to move ahead rather than to slow down. We intend to completely eradicate Jim Crow here in Jackson, Mississippi.
AMY GOODMAN: That was Medgar Evers. Within a week, he would be dead, assassinated walking home at night. I think he was carrying T-shirts into his house, walking just from his car, that said something like "Jim Crow must go," as he was going into his house with his wife and his children.

GENE YOUNG: Medgar was a dynamic, charismatic leader who I had the pleasure of knowing. And ironically, he and Dr. Gilbert Mason, one of the NAACP vice presidents, were trying to desegregate those beaches in the southern part of Mississippi, which are being threatened by black oil right now in Mississippi. But again, you know, we have come a long ways in Mississippi. I was flying up, and I was telling the gentleman sitting next to me that I live in Mississippi and how much I enjoy living in Mississippi. So we have crazy people everywhere, but I enjoy warm weather, and it's been a delight to go back to Mississippi, and it's been a delight to be back on the campus where I was born and to see the people on —-

AMY GOODMAN: You were born -—

GENE YOUNG: On the campus.

AMY GOODMAN: — right at Jackson State College?

GENE YOUNG: Because at that time, if you were black, you were either born by a midwife or on the Jackson State College campus, which health center served as a community hospital for blacks in that community, because the white hospitals in the city, blacks could not go to. And I was actually born on the Jackson State campus on September of 1950.

AMY GOODMAN: What was the reaction of the Jackson State College president as the students were beginning to organize? I was just reading this excellent book. I think it's one of the only ones that are devoted to the Jackson State killings, Lynch Street: The May 1970 Slayings of Jackson State College, by Tim Spofford. It's out of print, hard to get. But he was describing a few days after Kent State, a student from Kent State came to Jackson State to describe what happened on his campus, as about 120 Jackson State students sat there listening. Then they were protesting at Jackson State. And talk about the authorities and how they responded in those —- in that period right before the killings.

GENE YOUNG: Amy, if you remember, in 1968, when Dr. King got killed, black students on not only the black campuses, but on the white campuses also, demanded a greater voice in campus governance. And we had just gotten a new president by the name of Dr. John Arthur Peoples. That's a book that Dr. Peoples wrote about the shootings in 1970. And after years of having a president who didn't allow students to -—

AMY GOODMAN: He wrote To Survive and Thrive: The Quest for a True University.

GENE YOUNG: And after years of having a president who didn't allow students to speak out, Peoples embraced us and allowed us to speak out. And he writes in his book, on the night of the shootings, that he didn't know what to do with them. And this student, who his fellow students called Jughead, started reciting speeches from the speech that he had heard in Washington, DC in 1963.

AMY GOODMAN: That was you.

GENE YOUNG: "Let freedom ring from the prodigious treetops of New Hampshire. Let freedom ring from the mighty mountains of New York. Let freedom ring from the snowcapped Rockies of Colorado. From every mountainside, let freedom ring." And it seemed to have a calming effect on some of my fellow students. And Dr. Peoples, to his credit, says that had I not been president that evening, that early morning of May 15, he don't know what would have happened with those students, because a lot of them were angry. Some of them wanted to march that night downtown in Jackson, Mississippi. But every time I see Dr. Peoples, he thanks me for keeping those students under control during that very traumatic time in Jackson State's history.

JUAN GONZALEZ: And what role did you play after the shootings?

GENE YOUNG: Some of us stayed on campus to bring attention to what had happened on there. The schools were closed down. High school students in Jackson, Mississippi walked out in protest. The campus was closed down. Students were allowed to go home. But Jackson area high school students walked out in protest and kept the schools closed until after the funerals of Phillip Gibbs and James Green. And I got a chance to speak on several programs telling people what had happened at Jackson State. And again, much to the credit of Kent State's May 4th Task Force, over the years they've always included Jackson State in its memorial programs. That's long been there. It's been there for over thirty years, says, "Long live the spirit of Kent and Jackson State." But again, the major media tends to ignore Jackson State and keeps the focus on four white students in Ohio.

AMY GOODMAN: Gene Young, talk about the young women students, because that was the backdrop of the shootings, and a number of the young women were in their dorm —-

GENE YOUNG: Yeah.

AMY GOODMAN: —- when they were hit by — what was it? The —-

GENE YOUNG: Buckshot -—

AMY GOODMAN: Buckshot.

GENE YOUNG: — and ricochets from — and the shattering of glasses. And Alexander Hall was the women's dormitory on campus. And it was — on warm spring evenings, male students gathered in front of the — there was no coed visitation, but we could always go stand in front of the dorms, and it was a natural meeting place. And a lot of us were gathered there for several nights back in May of 1970.

And when they fired into that dormitory, windows were broken, and some of the people were injured by the glasses flying and stuff. And a lot of students did not even report their injuries. They waited 'til they went home to receive medical care, because they were afraid to use the facilities of Jackson, Mississippi, fearing that there might be some repercussions there.

AMY GOODMAN: Was it police or National Guardsmen?

GENE YOUNG: It was a combination of local law enforcement officials, policemen and National Guard.

AMY GOODMAN: They used submachine guns?

GENE YOUNG: To this very day, Amy, there are still markings in the building at Jackson State.

JUAN GONZALEZ: You mentioned Dr. Peoples, but Jackson State previously had been known as a relatively quiet school compared to the other schools like Tougaloo College.

GENE YOUNG: Tougaloo was a private historical black college, and a lot of civil rights activities were focused there, because Tougaloo was a private school that could not be subjugated to the whims of the state government. And Jackson State did little or nothing in those days, but John Peoples —-

JUAN GONZALEZ: And if a student got too active in Jackson State, they were expelled or removed.

GENE YOUNG: Oh, they were on -— there were cases. Dr. Joyce Ladner, a former member of SNCC and a former president of Howard University, she and her sister Dorie Ladner were students at Jackson State, and when they got involved in the civil rights movement, they got kicked out of Jackson State and ended up going to Tougaloo College.

JUAN GONZALEZ: So the impact then of Dr. Peoples coming there, how did that allow students to develop?

GENE YOUNG: That was a blessing in disguise, because Dr. Peoples, the first alumni president of Jackson State University, was refreshing after years of the previous president, Dr. Jacob Reddix, because he wanted students — it was the tone of the time — to be a part of their campus governance, because up until that time, you know, students didn't have a great voice in what was going on on campus, and Dr. Peoples allowed students to speak out and be a part. In fact, I remember, in the days after the shootings, he hosted a meeting with Mayor Russell Davis, and he had some of us present at that meeting when Russell Davis came to assume responsibility for what had happened at Jackson State a few days earlier.

JUAN GONZALEZ: And what did Davis say?

GENE YOUNG: That he was sorry for the — he was sorry for what had happened, but they were just trying to enforce the law. And there was some belief that these students had incited this. But all the records show that the police fired without warning on some unarmed students at Jackson State.

AMY GOODMAN: You went on to study at Columbia University.

GENE YOUNG: Connecticut.

AMY GOODMAN: In Connecticut?

GENE YOUNG: Yeah, I got arrested in Connecticut, too.

AMY GOODMAN: You got arrested in Connecticut for — explain why you led a sit-in.

GENE YOUNG: At the time, the University of Connecticut was teaching theories of genetic inferiority, and there were some of us who were very upset about this, these types of courses being taught at the University of Connecticut. And —-

AMY GOODMAN: That blacks were inferior genetically to white?

GENE YOUNG: Yeah, yeah. And I'm saying, "Wait a minute, why am I up here working on my Ph.D. if I'm genetically inferior?" And ironically and actually, Amy, one of the people who was arrested along with me and my 200 other students at the University of Connecticut was David Paul Robeson, the grandson of Paul Robeson. David died several years ago, but David Robeson and several hundred other students at the University of Connecticut took over the main library on the main campus at the University of Connecticut in Storrs, and we were arrested for our little creative protest.

JUAN GONZALEZ: And this was in what year?

GENE YOUNG: 1974, April of 1974. People think about Connecticut often when they have winning football seasons, but I remember when the spotlight was on some students at the Wilbur Cross Library on the main campus at the University of Connecticut.

AMY GOODMAN: Well, Gene Young, I want to thank you very much for flying up here to New York, for sharing with us some living history, on this sad occasion, though, on this fortieth anniversary of the killing of two students at -—
GENE YOUNG: We thank you for remembering.
AMY GOODMAN: — Jackson State. Well, that does it for this broadcast. Gene Young, longtime civil rights activist.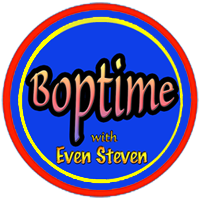 Boptime begins at 6am (EDT) with an hour of oldies back to back to back. At 7am (EDT) it's Rockabilly Ridge with Michael Ace. We begin the 8am (EDT) hour with the Morrie Sims Show followed by the Delaware Rock & Roll Hall of Fame when we'll hear a sampling of commercial recordings from Wilmington R&B artists from the 1960s. At 9am (EDT), on the Club Baby Grand, we begin with a couple of jazz renderings of traditional spirituals from Lem Winchester and Matthew Shipp. Afterwards, some of the final recordings from Lem Winchester as a sideman for Jack McDuff and Johnny "Hammond" Smith, followed by Wilmington jazz pianist Gerald Price accompanying Richie Cole and Sonny Stitt. Then we'll hear some tunes from Clifford Brown from his 'Jazz Immortal' album that includes jazz immortals Zoot Sims and Shelley Mann. ~ Steve
BOPTIME: Saturday, 6 AM Eastern time, 3 AM Pacific time
Go To: http://www.wvud.org/?page_id=24
Click on a listening link below the WVUD logo:


Boptime available locally on WVUD-FM 91.3,
Shoutcast [Search: WVUD], and TuneIn
Dahbud Mensch ~ Stuck in the middle with Who?
Why is it so hard

for Politicians to tell the truth?
The lie can be maintained only for such time as the State can shield the people from the political, economic and/or military consequences of the lie. It thus becomes vitally important for the State to use all of its powers to repress dissent, for the truth is the mortal enemy of the lie, and thus by extension, the truth becomes the greatest enemy of the State. ~ Dr. Joseph M. Goebbels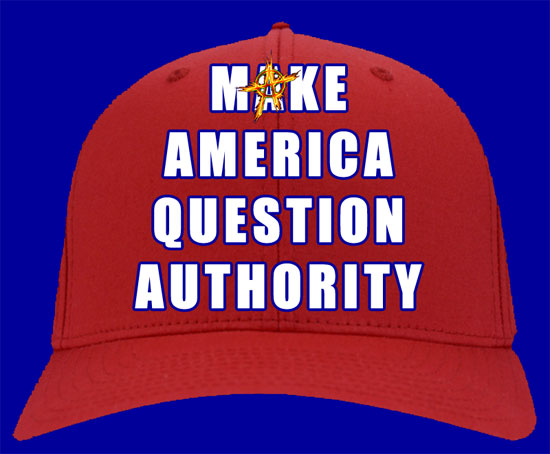 MAQA ~ Make America Question Authority
How many Politicians died
because of these lies ???
Simply stated, there is no doubt that Saddam Hussein now has weapons of mass destruction. - Dick Cheney - August 26, 2002
Every day Saddam remains in power with chemical weapons, biological weapons, and the development of nuclear weapons is a day of danger for the United States. - Sen. Joseph Lieberman, D-CT - September 4, 2002
If we wait for the danger to become clear, it could be too late. - Sen. Joseph Biden D-Del. - September 4, 2002
Right now, Iraq is expanding and improving facilities that were used for the production of biological weapons. - George W. Bush - September 12, 2002
If he declares he has none, then we will know that Saddam Hussein is once again misleading the world. - Ari Fleischer - December 2, 2002
We know for a fact that there are weapons there. - Ari Fleischer - January 9, 2003
Our intelligence officials estimate that Saddam Hussein had the materials to produce as much as 500 tons of sarin, mustard and VX nerve agent. - George W. Bush - January 28, 2003
We know that Saddam Hussein is determined to keep his weapons of mass destruction, is determined to make more. - Colin Powell - February 5, 2003
Iraq both poses a continuing threat to the national security of the United States and international peace and security in the Persian Gulf region and remains in material and unacceptable breach of its international obligations by, among other things, continuing to possess and develop a significant chemical and biological weapons capability, actively seeking a nuclear weapons capability, and supporting and harboring terrorist organizations. - Sen. Hillary Clinton, D-NY -February 5, 2003
We have sources that tell us that Saddam Hussein recently authorized Iraqi field commanders to use chemical weapons -- the very weapons the dictator tells us he does not have. - George Bush - February 8, 2003
So has the strategic decision been made to disarm Iraq of its weapons of mass destruction by the leadership in Baghdad? I think our judgment has to be clearly not. - Colin Powell - March 8, 2003
Intelligence gathered by this and other governments leaves no doubt that the Iraq regime continues to possess and conceal some of the most lethal weapons ever devised. - George Bush - March 18, 2003
We are asked to accept Saddam decided to destroy those weapons. I say that such a claim is palpably absurd. - Tony Blair, Prime Minister - March 18, 2003
Well, there is no question that we have evidence and information that Iraq has weapons of mass destruction, biological and chemical particularly . . . all this will be made clear in the course of the operation, for whatever duration it takes. - Ari Fleischer - March 21, 2003
There is no doubt that the regime of Saddam Hussein possesses weapons of mass destruction. As this operation continues, those weapons will be identified, found, along with the people who have produced them and who guard them. - Gen. Tommy Franks - March 22, 2003
One of our top objectives is to find and destroy the WMD. There are a number of sites. - Pentagon Spokeswoman Victoria Clark - March 22, 2003
I have no doubt we're going to find big stores of weapons of mass destruction. - Kenneth Adelman, Defense Policy Board - March 23, 2003
We know where they are. They are in the area around Tikrit and Baghdad. - Donald Rumsfeld - March 30, 2003
Saddam's removal is necessary to eradicate the threat from his weapons of mass destruction - Jack Straw, Foreign Secretary - April 2, 2003
Obviously the administration intends to publicize all the weapons of mass destruction U.S. forces find -- and there will be plenty. - Neocon scholar Robert Kagan - April 9, 2003
I think you have always heard, and you continue to hear from officials, a measure of high confidence that, indeed, the weapons of mass destruction will be found. - Ari Fleischer - April 10, 2003
We are learning more as we interrogate or have discussions with Iraqi scientists and people within the Iraqi structure, that perhaps he destroyed some, perhaps he dispersed some. And so we will find them. - George Bush - April 24, 2003
There are people who in large measure have information that we need . . . so that we can track down the weapons of mass destruction in that country. - Donald Rumsfeld - April 25, 2003
Before people crow about the absence of weapons of mass destruction, I suggest they wait a bit. - Tony Blair - April 28, 2003
We'll find them. It'll be a matter of time to do so. - George Bush - May 3, 2003
I am confident that we will find evidence that makes it clear he had weapons of mass destruction. - Colin Powell - May 4, 2003
I never believed that we'd just tumble over weapons of mass destruction in that country. - Donald Rumsfeld - May 4, 2003
I'm not surprised if we begin to uncover the weapons program of Saddam Hussein -- because he had a weapons program. - George W. Bush - May 6, 2003
U.S. officials never expected that "we were going to open garages and find" weapons of mass destruction. - Condoleezza Rice - May 12, 2003
I just don't know whether it was all destroyed years ago -- I mean, there's no question that there were chemical weapons years ago -- whether they were destroyed right before the war, (or) whether they're still hidden. - Maj. Gen. David Petraeus, Commander 101st Airborne - May 13, 2003
Before the war, there's no doubt in my mind that Saddam Hussein had weapons of mass destruction, biological and chemical. I expected them to be found. I still expect them to be found. - Gen. Michael Hagee, Commandant of the Marine Corps - May 21, 2003
Given time, given the number of prisoners now that we're interrogating, I'm confident that we're going to find weapons of mass destruction. - Gen. Richard Myers, Chairman Joint Chiefs of Staff - May 26, 2003
They may have had time to destroy them, and I don't know the answer. - Donald Rumsfeld - May 27, 2003
For bureaucratic reasons, we settled on one issue, weapons of mass destruction (as justification for invading Iraq) because it was the one reason everyone could agree on. ~ Paul Wolfowitz, May 28, 2003
January 26, 1998
Rethinking 9/11
The Honorable William J. Clinton
President of the United States
Washington, DC
Dear Mr. President:
We are writing you because we are convinced that current American policy toward Iraq is not succeeding, and that we may soon face a threat in the Middle East more serious than any we have known since the end of the Cold War. In your upcoming State of the Union Address, you have an opportunity to chart a clear and determined course for meeting this threat. We urge you to seize that opportunity, and to enunciate a new strategy that would secure the interests of the U.S. and our friends and allies around the world. That strategy should aim, above all, at the removal of Saddam Hussein's regime from power. We stand ready to offer our full support in this difficult but necessary endeavor.
The policy of "containment" of Saddam Hussein has been steadily eroding over the past several months. As recent events have demonstrated, we can no longer depend on our partners in the Gulf War coalition to continue to uphold the sanctions or to punish Saddam when he blocks or evades UN inspections. Our ability to ensure that Saddam Hussein is not producing weapons of mass destruction, therefore, has substantially diminished. Even if full inspections were eventually to resume, which now seems highly unlikely, experience has shown that it is difficult if not impossible to monitor Iraq's chemical and biological weapons production. The lengthy period during which the inspectors will have been unable to enter many Iraqi facilities has made it even less likely that they will be able to uncover all of Saddam's secrets. As a result, in the not-too-distant future we will be unable to determine with any reasonable level of confidence whether Iraq does or does not possess such weapons.
Such uncertainty will, by itself, have a seriously destabilizing effect on the entire Middle East. It hardly needs to be added that if Saddam does acquire the capability to deliver weapons of mass destruction, as he is almost certain to do if we continue along the present course, the safety of American troops in the region, of our friends and allies like Israel and the moderate Arab states, and a significant portion of the world's supply of oil will all be put at hazard. As you have rightly declared, Mr. President, the security of the world in the first part of the 21st century will be determined largely by how we handle this threat.
Given the magnitude of the threat, the current policy, which depends for its success upon the steadfastness of our coalition partners and upon the cooperation of Saddam Hussein, is dangerously inadequate. The only acceptable strategy is one that eliminates the possibility that Iraq will be able to use or threaten to use weapons of mass destruction. In the near term, this means a willingness to undertake military action as diplomacy is clearly failing. In the long term, it means removing Saddam Hussein and his regime from power. That now needs to become the aim of American foreign policy.
We urge you to articulate this aim, and to turn your Administration's attention to implementing a strategy for removing Saddam's regime from power. This will require a full complement of diplomatic, political and military efforts. Although we are fully aware of the dangers and difficulties in implementing this policy, we believe the dangers of failing to do so are far greater. We believe the U.S. has the authority under existing UN resolutions to take the necessary steps, including military steps, to protect our vital interests in the Gulf. In any case, American policy cannot continue to be crippled by a misguided insistence on unanimity in the UN Security Council.
We urge you to act decisively. If you act now to end the threat of  weapons of mass destruction  against the U.S. or its allies, you will be acting in the most fundamental national security interests of the country. If we accept a course of weakness and drift, we put our interests and our future at risk.

We know where your kids live! ~ John Bolton ~ (Neocon GOP Republican)
via Ethan Miller/Getty Images and Business Insider
Sincerely, Neocon GOP Republican Politicians!
Another big politician LIE?
From: Rethinking 9/11 and Voted for Iraq War
On Friday 14 December 2001 a videotape of Osama bin Laden "confessing" to the 9/11 attacks was released. The tape was supposedly found in a house in Qandahar, Afghanistan. The recording was of very poor audio and visual quality and the authenticity of the tape was questioned.
This annoyed President [War Criminal] Bush who said, "It is preposterous to think this tape was doctored."
Okay, let's have a look:



Here's 5 Osama's - which is the odd one out?
Bin Laden myth "crashes down"
The real report, called "shocking" by the legislators, who have called for President Obama to declassify the entire report, proves that there was no al-Qaeda involvement, no reason to invade Afghanistan or Iraq and no reason to hunt CIA operative, Colonel Tim Osman, also known as "Osama bin Laden."
In fact, Ambassador Lee Wanta, a former White House Intelligence Chief and Inspector General of the Department of Defense under Reagan, has cited meetings between key government officials and "bin Laden" that he attended, meetings held in both Los Angeles and Washington DC while the US was supposedly hunting him.
From Wanta, who was present during these meetings,
"In early 1990, bin Laden, suffering from advanced kidney disease, was flown to an American facility in the Persian Gulf. From there, bin Laden flew to Los Angeles, landing in the Ontario airport, met by Albert Hakim, representing President Bush (41), Ollie North (free on appeal bond), Admiral William Dickie, attorney Glenn Peglau and General Jack Singlaub, one of the founders of the CIA. Hakim was the personal representative of President Bush and in overall charge of the project. 'Bud' McFarlane, an Iran-Contra figure pardoned by President Bush in 1992, was also a part of the group.
Bin Laden then left Los Angeles for Washington DC. There he stayed in the Mayflower Hotel. Meetings were held at the Metropolitan Club in Washington. Attorney Glenn Peglau stayed at the Metropolitan. While there, Peglau's room was broken into and "items" removed. At no point is there record, classified or public, that this 'working group' was ever dissolved nor is there any record that Osama bin Laden's status as a security operative working for the US government ever ended. In 2001, Osama bin Laden's last public statement denied any involvement in the 9/11 attacks. There are no classified documents tying bin Laden to 9/11 or citing him to be a 'rogue CIA operative.'"

Calling Occupants of Interplanetary Craft, Klaatu via Jeff Boulton
None of the Above should be a Valid Choice on Voter Ballots!
Dahbud Mensch ~ Stuck in the middle with Who?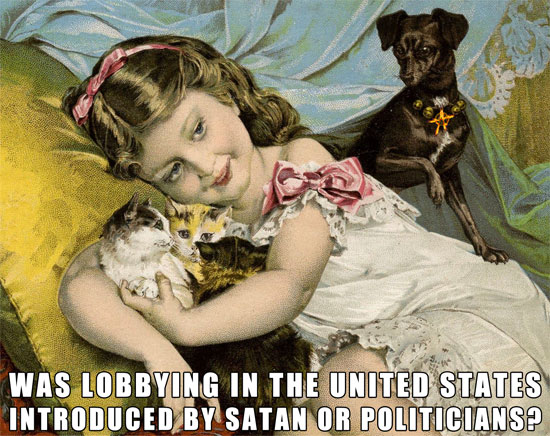 Lobbying in the United States describes paid activity in which special interests hire well-connected professional advocates, often lawyers, to argue for specific legislation in decision-making bodies such as the United States Congress. It is a highly controversial phenomenon, often seen in a negative light by journalists and the American public, with some critics describing it as a legal form of bribery or extortion. While lobbying is subject to extensive and often complex rules which, if not followed, can lead to penalties including jail, the activity of lobbying has been interpreted by court rulings as constitutionally protected free speech and a way to petition the government for the redress of grievances, two of the freedoms protected by the First Amendment of the Constitution. Since the 1970s, lobbying activity has grown immensely in the United States in terms of the numbers of lobbyists and the size of lobbying budgets, and has become the focus of much criticism of American governance. [Continue reading at Wikipedia, the free encyclopedia]
None of the Above should be a Valid Choice on Voter Ballots!
Dahbud Mensch ~ Stuck in the middle with Who?

The Staple Singers - Respect Yourself (from Soul Train) via Domo
The GOD of Christians, Muslims, and Jews said,
Thou Shalt Not Kill, Steal, Commit Adultery, Covet Thy Neighbors Wife, Bear False Witness Against Thy Neighbor, amongst other things, and...
Jesus extended this concept when he said...
Christians are to no longer execute sinners, so they should not wage carnal war, but spiritual warfare ~ (John 18:36; 2 Corinthians 10:1-6; Ephesians 6:10-18; 1 Timothy 1:18-20; 6:11-14; 2 Timothy 2:3-5; 4:6-8)
Christians must be peacemakers forgiving those who do them harm treating their enemies with love and not seeking revenge ~ (Matthew 5:9, Romans 14:19), (Ephesians 4:29-32; Colossians 3:12-14; Matthew 6:9-15; Mark 11:25-26), (Luke 6:27-36) (Romans 12:17-21; 1 Peter 3:8-12)
Hatred, which is the same as murder, is unforgiving, vengeful and hostile towards one's enemies ~ (1 John 3:15)
but y'all seem hell-bent on creating a עֵגֶּל הַזָהָב ...begging the question, "WTF is wrong with you?"
2 PETER 2:1 ~ But there were false prophets also among the people, even as there shall be false teachers among you, who privily shall bring in damnable heresies, even denying the Lord that bought them, and bring upon themselves swift destruction.
2 PETER 2:2 ~ And many shall follow their pernicious ways; by reason of whom the way of truth shall be evil spoken of.
2 PETER 2:3 ~ And through covetousness shall they with feigned words make merchandise of you: whose judgment now of a long time lingereth not, and their damnation slumbereth not.
Satan's demons take on the image of God similar to that done in Eden ~ 2 Corinthians, 11:14 (How else do they take control of earth?)
Antichrist is variously understood as being a consummately evil system of government or leader.
Antichrist will be a leader who deceives many people.
Antichrist will divide the world and create war without end.
Antichrist will declare that things which are evil to be good.
Antichrist will refer to war as peace, death as a solution for justice, & serving the wealthy as a means of helping the poor.
Many nations will recognize that he is evil, but his own people will be inclined to believe his deceptions.

Somebody's Fool, Spo-Dee-O-Dee ~ Rhythm Bomb/ Sleazy Records via Bopflix Films, Vimeo
Don't miss out on a blessing because it isn't packaged the way you expect!
4. Life is like photography. You use the negative to develop.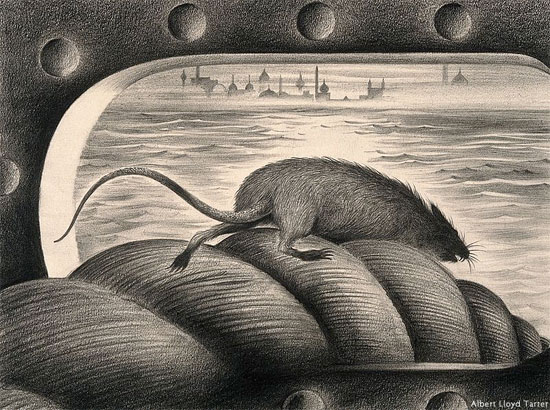 What In Tarnation?

Leningrad Cowboys, Happy Being Miserable via Leningrad Cowboys Official
6. If we want world peace, we must let go of our attachments and truly live like nomads. That's where I no mad at you, you no mad at me. That way, there'll surely be nomadness on the planet. And peace begins with each of us. A little peace here, a little peace there, pretty soon all the peaces will fit together to make one big peace everywhere.

Nothing else matters, Metallica arr. Karianne Brouwer violin, Maaike Schoenmaker cello
Notes from ~@~
Freedom of expression and freedom of speech aren't really important unless they're heard...It's hard for me to stay silent when I keep hearing that peace is only attainable through war. And there's nothing more scary than watching ignorance in action. So I dedicated this Emmy to all the people who feel compelled to speak out and not afraid to speak to power and won't shut up and refuse to be silenced.~ Tom Smothers

Carlin Step, DJ Steve Porter & Eli Wilkie from Roland Kardeby

The Great Bell Chant (The End of Suffering) from R Smittenaar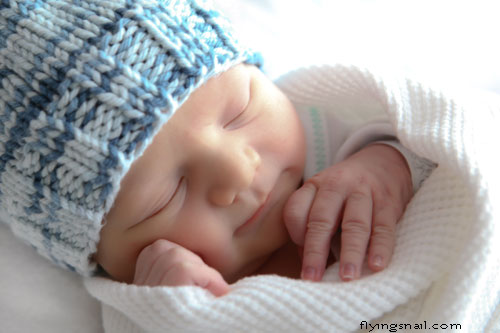 One Day, Matisyahu from 100%

Unsung Hero from Rattakarn Srithavatchai "Garn"

The Dhammapada (Sayings of the Buddha) via resonantfrequency17 via Amestizo
Sacred Clowns ~ Heyókȟa
Sacred Clowns: The Heyókȟa symbolize and portray many aspects of the sacred, the Wakȟáŋ. Their satire presents important questions by fooling around. They ask difficult questions, and say things others are too afraid to say. By reading between the lines, the audience is able to think about things not usually thought about, or to look at things in a different way.
Principally, the Heyókȟa functions both as a mirror and a teacher, using extreme behaviors to mirror others, thereby forcing them to examine their own doubts, fears, hatreds, and weaknesses. Heyókȟas also have the power to heal emotional pain; such power comes from the experience of shame--they sing of shameful events in their lives, beg for food, and live as clowns. They provoke laughter in distressing situations of despair and provoke fear and chaos when people feel complacent and overly secure, to keep them from taking themselves too seriously or believing they are more powerful than they are.
In addition, sacred clowns serve an important role in shaping tribal codes. Heyókȟa's don't seem to care about taboos, rules, regulations, social norms, or boundaries. Paradoxically, however, it is by violating these norms and taboos that they help to define the accepted boundaries, rules, and societal guidelines for ethical and moral behavior. This is because they are the only ones who can ask "Why?" about sensitive topics and employ satire to question the specialists and carriers of sacred knowledge or those in positions of power and authority. In doing so, they demonstrate concretely the theories of balance and imbalance. Their role is to penetrate deception, turn over rocks, and create a deeper awareness.
Develop Your Mind, Not Sacred Sites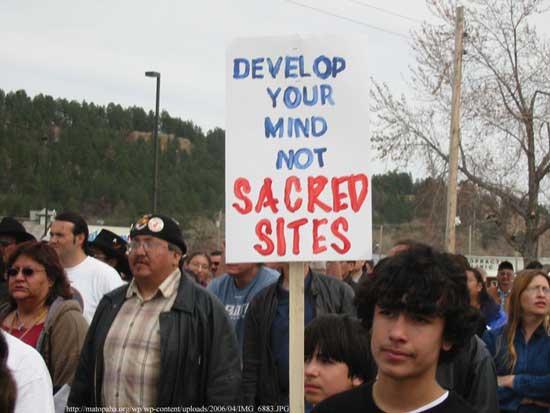 Cree Prophecy
Only after the last tree has been cut down,
Only after the last river has been poisoned,
Only after the last fish has been caught,
Only then will you find money cannot be eaten.
Nobody for President ~ NONE of the ABOVE should be a choice on voter ballots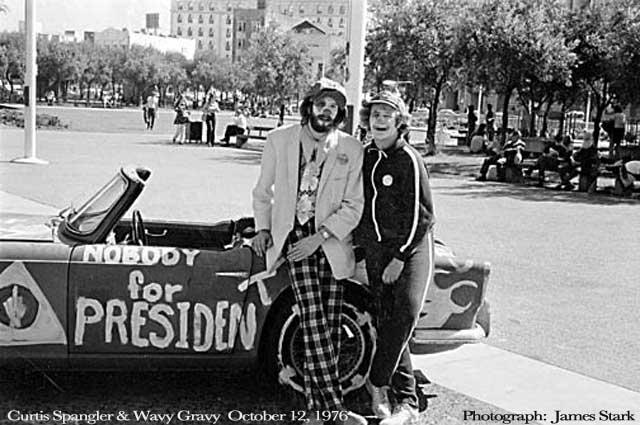 Curtis Spangler & Wavy Gravy, Nobody for President Rally, 197610.12 ~ Photo: James Stark

Bruce Springsteen & Tom Morello ~ The ghost of Tom Joad via Guitar Music
Nobody for President via Tom Morello ~ Tom's Home Page ~ Nobody will love you forever!

American Dream, George Carlin via Ishtar [Not Work Safe] Nobody should have that much power


Message
via
Mike Pinder
Oh, I hope that I see you again I never even caught your name As you looked through my window pane ~ So I'm writing this message today I'm thinking that you'll have a way Of hearing the notes in my tune ~ Where are you going? Where have you been? I can imagine other worlds you have seen ~ Beautiful faces and music so serene ~ So I do hope I see you again My universal citizen You went as quickly as you came ~ You know the power Your love is right You have good reason To stay out of sight ~~ But break our illusions and help us Be the light ~ by Mike Pinder

Why I Think This World Should End, Prince EA via Prince EA
Without love in the dream, it will never come true. ~ Jerry Garcia/Robert Hunter
And in the end, the love you take is equal to the love you make. ~ John Lennon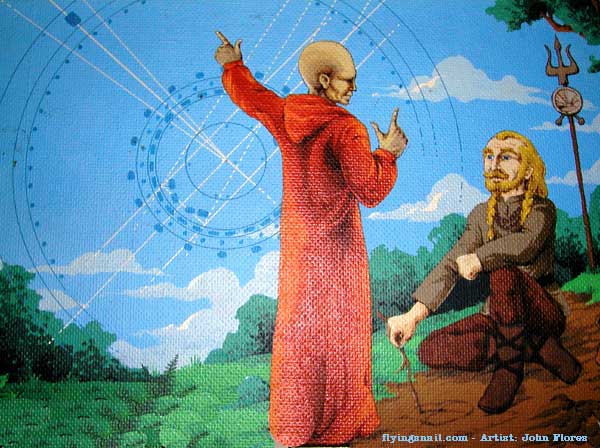 ---
---
The man whispered, "God, speak to me" and a meadowlark sang. But the man did not hear. So the man yelled "God, speak to me" and the thunder rolled across the sky. But the man did not listen. The man looked around and said, "God let me see you" and a star shined brightly. But the man did not notice. And the man shouted, "God show me a miracle" and a life was born. But the man did not know. So the man cried out in despair, "Touch me God, and let me know you are there" Whereupon God reached down and touched the man, But the man brushed the butterfly away and walked on.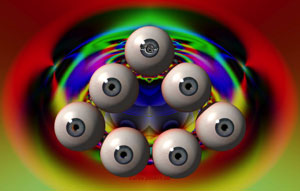 Don't miss out on a blessing because
it isn't packaged the way you expect!
---
---

DuckDuckGo ~ The search engine that doesn't track you
{ ͡ʘ ͜ʖ ͡ʘ} Is Daylight Saving Time Dangerous? { ͡ʘ ͜ʖ ͡ʘ}