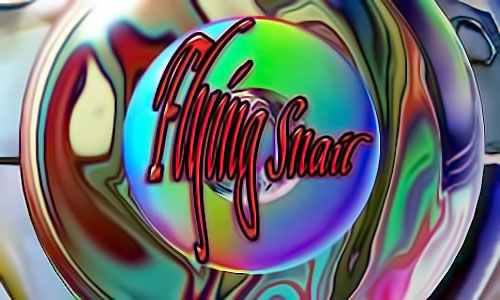 Tell~A~Vision = Why Not Try Love Again?
---
---
Please begin your FlyingSnail adventure by:
Clicking Here _or_

_or_ Archive
---
---
Boptime with Even Steven,
Saturdays, 6 AM East ~ 3 AM West, Listen Live
---
---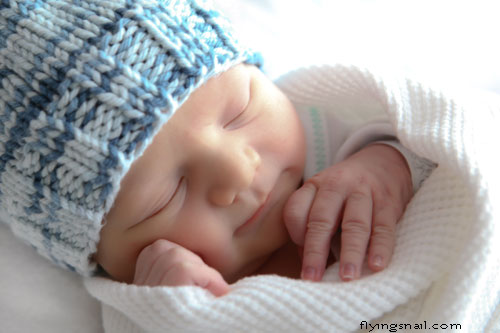 The Great Bell Chant (The End of Suffering) ~ http://vimeo.com/6518109

One Day ~ Matisyahu ~ http://vimeo.com/11520225
---
---
Dahbud Mensch ~ is SANITY the PLAYGROUND of the unIMAGINATIVE ?

MAN UP AND FACE AMERICAN JUSTICE!
Steve Bell on Edward Snowden and John Kerry, The Guardian, Thursday 29 May 2014 17.59 EDT, Source

Blair should ask Chilcot to publish
full Iraq letters to Bush, says Major

Former Conservative prime minister says public suspicions will continue to fester if correspondence is not published in full

Rowena Mason, political correspondent, theguardian.com, Friday 30 May 2014 06.41 EDT, Article Source


British prime minister, Tony Blair, with US president, [War Criminal] George Bush,
in 2005. Photograph: Kirsty Wigglesworth/PA

Tony Blair should ask the Chilcot inquiry to publish his correspondence with George Bush about the Iraq war, as only releasing the "gist and quotes" will allow suspicions to fester, Sir John Major has said.

The former Conservative prime minister, who lost power to Blair in 1997, said it was a pity the full papers were going to be withheld by the Cabinet Office.

The Chilcot inquiry has been accused of allowing a whitewash after it struck a deal with ministers to publish the gist of letters between Blair and Bush, but not the full correspondence.

The publication of the Chilcot report has been overdue for several years, with discussions in recent months focusing on 25 notes from Blair to Bush and 130 records of conversations.

After intense negotiations, Sir John Chilcot, who has been leading the inquiry since 2009, has agreed with the Cabinet Office that the gist of the conversation can be made public, but direct quotations from the notes will be kept to "a minimum necessary for the inquiry to articulate its conclusions". He has also agreed that use of material from the letters "should not reflect President Bush's views".

No decision has been taken, however, on exactly which quotations from the correspondence will be published, or how the "gist" will be phrased.

There is now an agreement to release a small number of extracts from the most critical minutes of more than 200 cabinet-level discussions.

Speaking on BBC Radio 4's Today programme, Major said: "Firstly, they will leave suspicions unresolved and those suspicions will fester and maybe worsen. And secondly, in many ways I think withholding them is going to be very embarrassing for Mr Blair, not least of course because he brought the Freedom of Information Act into law when he was in government. But that is the decision that has been reached, effectively by the Cabinet Office."

Major said the current government does not have the power to release them but could be overruled by Blair and other senior figures in the former Labour government.

"I suppose the previous Labour government could approach them and say, 'We'd like to overrule this, we think it better if they release those papers', but the government can't do that. Let me make that point: the government cannot do that. Mr Blair could, the previous Labour government could, and maybe in their own interests they could think about that because otherwise, as I say, this will fester and I don't think anybody wishes to see that."

Meanwhile, the mother of a 19-year-old soldier killed in Iraq has said she feels sickened by the decision to publish only partial extracts of the Blair-Bush exchanges in the run-up to the war.


Rose Gentle. Photograph: Steve Parsons/PA

Rose Gentle, whose son Gordon was killed in June 2004, said she believed the former prime minister was laughing at the families and would "walk away from it with a smile on his face".

"I feel sickened," Gentle said. "How will the families get to know the truth? We are just shoved aside. We just feel, what's the point?

"I think Tony Blair has got a lot to do with the decision. He is kind of behind it."

Gentle said the limited disclosure would mean the families were "still going to be wondering" about what had actually gone on between Blair and Bush before the invasion.

"I think it is definitely [a whitewash]. I feel Tony Blair is going to walk away from it with a smile on his face. I feel he is laughing at us."

The former Labour MP Andrew Mackinlay, who was a member of the foreign affairs select committee, said: "I am not surprised that Chilcot has surrendered. It is a bad, bad day for democracy and justice. The establishment of this country, and the security and intelligence services, have won again.

"Truth has lost out. We were lied to as a country time and time again on Iraq. The lies endure."
---
---
Keith Lampe ~ Co-Founder of YIPPIE and Progressive Activist Groups
Sent the following message:

WikiLeaks claims Google director helped the NSA spy on Afghanistan

http://rt.com/usa/162036-wikileaks-google-nsa-afghanistan/

In case one does not recall:

Corporations Lie and Get Away With Murder

Last year Google/YouTube/gmail/etc. CEO, Eric Schmidt, lied to the world about spying compliance and here is proof:

Google Inc Executive Chairman Eric Schmidt said widespread U.S. government spying on its data centers would be outrageous and potentially illegal if true, the Wall Street Journal reported.

"It's really outrageous that the NSA was looking between the Google data centers, if that's true," Schmidt said in an interview.

"The steps that the organization was willing to do without good judgment to pursue its mission and potentially violate people's privacy, it's not OK."

Google's Eric Schmidt Says NSA Server Spying Is 'Outrageous' If True

http://www.huffingtonpost.com/2013/11/04/google-eric-schmidt-nsa-spying_n_4211785.html

Google's Eric Schmidt denies knowledge of NSA data tapping of firm

http://www.theguardian.com/technology/2014/jan/21/google-eric-schmidt-nsa-tapping-knowledge

US tech giants knew of NSA data collection,
agency's top lawyer insists

NSA general counsel Rajesh De says big tech companies like Yahoo and Google provided 'full assistance' in legally mandated collection of data

http://www.theguardian.com/world/2014/mar/19/us-tech-giants-knew-nsa-data-collection-rajesh-de

Time for a CORPORATE DEATH PENALTY ?
---
---
Paul Krassner ~ The Realist/Writer/Comic/Investigative Satirist
FYI ~ On May 29th, CNN begins a weekly 11-part series on The '60s, continuing every Thursday at 9 PM ET/PT.

I was interviewed for the final one, "Sex, Drugs, and Rock'n'Roll," which will be broadcast on August 7th. I have no idea what they'll cherrypick from whatever I said. –pk
---
---

Karma Coma ~ Massive Attack ~ http://vimeo.com/16390925
---
---

Festival in the Desert (2012) Bono, Tinariwen, + more ~ http://vimeo.com/66925947
---
---

Tinariwen Mini Documentary ~ http://vimeo.com/29866933
---
---

PITCH Festival ~ 4 & 5 juli 2014 ~ Amsterdam ~ http://vimeo.com/96584321
---
---

Idziemy w noc ~ Marika & Maleo Reggae Rockers ~ http://vimeo.com/46221586
---
---

It's time to say Good Bye ~ Andrea Bocelli & Sarah Brightman ~ http://vimeo.com/26547299
---
---

A Question Of Honour ~ Sarah Brightman ~ http://vimeo.com/20989311
---
---

Harem (Kama Sutra Remix) ~ Sarah Brightman ~ http://vimeo.com/79581242
---
---

Full Moon And Empty Arms ~ Norman Luboff Choir ~ http://vimeo.com/50883031
In lieu of a new, upcoming, Bob Dylan version...
---
---
Scaremongering pandemic could claim countless lives

A study claims the biggest threat to life is scaremongering, increasing levels of which could kill all of humankind at least nine times over, cause premature baldness in all genders and possibly run off with your fridge while you're not looking

Posted by Dean Burnett, Wednesday 14 May 2014 02.15 EDT, theguardian.com, Article Source


While there's no definite way of saying this isn't the imminent apocalypse, you
probably shouldn't rule it out. Photograph: Dorset Media Service/Alamy

Even the most cursory glance at the mainstream media suggests that the modern world is filled with potential dangers, so much so it's hard to say which one you should be worrying about the most. Is the food we eat killing us? Is our weather too cold, or too hot? Are we going to be under attack from giant snakes, rats, or jellyfish? Or are terrorists the biggest threat? Or the return of the plague? Or maybe screens are slowly corrupting us all? Or mobile phones? There are many other possibilities.

However, recent findings suggest that true answer may be more insidious; the biggest threat to humanity today could be scaremongering.

A recently published study by the Department of Impending Apocalypse Studies at Doomsday University, Milton Keynes, has produced alarming results suggesting that scaremongering could threaten all life on Earth, as well as any microbes on Mars or Europa.

Professor Mortis, head of the study, claimed to be as surprised by the results as anyone.

"I wanted to find out what the biggest threat to mankind was, and I assumed it would be something predictable like asteroids or wasps, but all our data points towards scaremongering as the thing that's going to kill us all. Probably quite painfully, as well. And slowly".

Professor Mortis, known simply as "Mort" to those who work with him, expects the scientific community to resist his findings, but insists that they are accurate.

"Others in the field will no doubt accuse me of exaggerating the dangers, overstating the threat, emphasising the negative outcomes or … whatever else you'd call that, of scaremongering. But the data speaks for itself."

In order to gather the data, Professor Mortis sent several teams of his postdocs and PhD students (whom he affectionately refers to as "Les Petits Morts") out into the general population to many areas representing different levels of affluence, ethnicity, economic make-up etc, to gather information on what people felt the biggest threat facing society was.

"We got a very wide range of answers, such as vaccines, the illuminati and video games, but after some intense factor analysis, it was quite clear that the main common element of all of these was scaremongering."

Scaremongering has been known to have direct effects on people's health. For example, persistent scaremongering can induce high states of anxiety and acute stress, which can have detrimental physical effects, let alone the psychological impact, all of which impairs general functioning and health. But Professor Mortis argues that the more lethal effects of scaremongering are more indirect.

"The impacts on health of scaremongering are one thing, but it influences behaviour in other ways that are even more devastating. The drop in vaccination levels, the Iraq war and its consequences, discrediting health services, the demonising of minorities leading to increased social tensions and prejudice; all of these and more involve scaremongering to a very real degree, and all can prove very fatal to many, many people."

The problem is even worse than that, Professor Mortis gloomily points out, as scaremongering is very diverse and difficult to deal with.

"Not only does it have all these negative consequences, scaremongering is a master of misdirection, so can hamper any attempt to deal with said negative consequences. Climate change, antibiotic resistance; these are very real threats which need to be dealt with ASAP, but people who don't want to believe this just dismiss them as scaremongering, when they are anything but! Scaremongering is so damn devious, and you can't even punch it in its smug evil face because it doesn't have one, what with being an abstract concept and all."

In fact, scaremongering is so vague and poorly understood as a scientific entity, Professor Mortis has had to devise his own system for recording it. Using Professor Mortis's system, scaremongering is measured in units known as "Greenfields", after a particularly common scientific source.

"Say your partner sees a small spider in the bathtub and then tells you it was the size of a dinner plate, that's just 4 or 5 milliGreenfields of scaremongering. But politicians claiming that a referendum could lead to terrorist attacks? That's several hundred Greenfields, there."

Politics and media organisations with political agendas are a particularly rich source of scaremongering, with US election campaigns and the Daily Express in particular often having an output measured in megaGreenfields.

"Keeping people scared is an effective way of controlling them, so it's no wonder politicians and their media friends are neck-deep in scaremongering" Professor Mortis adds.

There are, as predicted, other scientific experts who disagree with Professor Mortis's claims, citing the fact that many people enjoy being scared, and the fact that many news stories, especially regarding health and medicine, often emphasise the positives and downplay the negatives, which many could argue as actually being more harmful when it comes to making informed choices. They also say that scaremongering may be a consequence rather than a cause of much of what threatens humans in the modern era.

However, Professor Mortis is dismissive of such views.

"My data speaks for itself, you won't find any flaws in my research and analysis. I'm known for it. You start looking for many different interpretations and you don't know where you'll end up. Me, I'm all about the rigour. My colleagues say I'm too rigid, too stiff, that "you're all about the rigour, Mortis", but I stand by my work.

"The bottom line is, the dangers of scaremongering cannot be overstated."

The earliest recorded example of scaremongering dates from around 40,000 years ago and is found in the Cave of El Castillo. Among the famous paintings are some of predators that, experts say, are clearly much bigger than they would have been in the wild.

"Some palaeolithic bloke was probably trying to put the wind up his tribe mates. Cynical sod" said an archaeologist.

Professor Mortis was unavailable for comment on this, as he had sealed himself in an underground bunker with 400 cans of beans and a shotgun.

Dean Burnett usually tries to downplay the dangers of everything, thus accelerating mankind's inevitable demise, via Twitter @garwboy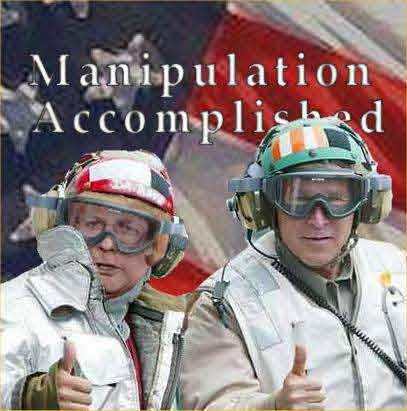 Manipulation Accomplished
---
---
Karl Cohen ~ Association International du Film d'Animation-SF Newsletter
CALL FOR ENTRIES

ENTER OUR 3RD ANNUAL ASIFA-SF SPRING SHOW

IF YOU OR IF ONE OF YOUR STUDENTS PLAN TO ENTER PLEASE LET US KNOW ASAP SO WE CAN MENTION THE WORK AND ARTIST ON THE FLYER IN THE JUNE NEWSLETTER

This will be a curated exhibit organized by our board. We are accepting entries from college students, independent and professional animators. Membership in ASIFA-SF is not required.

We prefer shorts under 9 minutes. Send us a DVD by May 18 and work selected will be listed on the event's flyer.

If the work isn't finished write us what to expect as a late entry. Late entries will be accepted until Friday, June 20 so all selected work can be listed in the program.

This year the celebration is on Sunday, June 22. It will also include award winning independent animated films from ASIFA-East's annual 2013 show.

Send entries to Karl Cohen, 478 Frederick, SF, CA 94117 ~ karlcohen@earthlink.net

---

---


Still Life ~ The Horrors ~ http://vimeo.com/26061704


The Horrors ~ NYC ~ http://vimeo.com/27651704

---

---


I Love Rock 'n' Roll ~ Joan Jett ~ http://vimeo.com/76805703

---

---

What happens when a riot grrrl grows up?

Kathleen Hanna and her band Bikini Kill inspired a generation with their wild, women-to-the-front gigs. Now she's formed a new group, made a movie – and is looking back on her days as a weed-dealing, part-time stripper with some amazement

Emma Brockes, The Guardian, Friday 9 May 2014 11.00 EDT, Article Source


'That's what made our shows so confrontational. I was really pissed off.'
Photograph: Reed Young. Click for full portrait

Over the course of her career, Kathleen Hanna has perfected two modes of performance. The one she uses on stage as a rock star, in which she gives the audience as good as she gets. And the one this approach is in some ways correcting: the shut-down, disembodied version of Hanna that she used on stage many years ago, while making ends meet as a stripper. "So there's this weird dichotomy of complete silence and complete speech," she says. "That's what made our shows so confrontational. I was really pissed off. And I thought, this is my chance to say everything I have to say."

Hanna has a lot to say, and much of it used to annoy people – specifically, rowdy men in the audience at concerts, who would come to rile her and occasionally throw missiles. This was in the 1990s, when Hanna was lead singer of Bikini Kill, the band that pioneered the riot grrrl feminist punk movement with its furious, crashing anthems to girlhood, and Hanna still has vestiges of the punk style going. Today, she is propped up on huge shoes, with big hair and eye makeup, and a tone of appealingly flippant belligerence. After the band split in 1997, she disappeared from the scene for a few years, but she is back touring now, in a band called the Julie Ruin, a 45-year-old with a lot of fans the same age – "professors of women's studies and whatever" – who get weepy at the memory of how much she meant to them during more vulnerable years. "There hasn't been any fighting," she says of her most recent tour, and looks amazed.

We are in a restaurant in lower Manhattan around the corner from where she lives with her husband, Adam Horovitz of the Beastie Boys, and a long way from where she started out. Hanna's early years were often dismal and chaotic, disrupted by moving – the family never stayed longer than a few years in any one place – mostly around Maryland, until they returned to Portland, Oregon, just before Hanna started high school. "An excellent time to move," she says drily. During those difficult years, she would have loved to have discovered something like her own band, she says – someone who told her, it isn't you, it's them – and although the 90s are enjoying a resurgence at the moment, it isn't a message that dates. Over the last 20 years, Bikini Kill records have carried on selling. "I mean, not making a lot of money, but they steadily sell… There are certain Bikini Kill records that have become part of the lexicon of high-school girls who are, like, weirdos. Their sisters give it to them and their friends give it to them. That's been really great."

During live performances, one of Hanna's signature moves used to be to ask the girls in the crowd to come to the front, and her career has, in some ways, been one long campaign to make more space for herself and other women in the room. This was a rejection both of cultural and personal conditioning. For a long time, Hanna says, she was good at making herself invisible as a response to threats from the outside.

She tells an odd story of how, during her early days touring, she bought a gun to protect herself, then ran out of cash and ended up having to sell it to a guy in a car park. She knew how to shoot from being taken to an outdoor range as a teenager by her dad. "I wasn't very good. And it was kind of a sketchy range in LA, where people had M-16s." The place was badly run and people were shooting and hitting rocks, with splinters flying. "And I was like, this is really bad." But since it was her dad who took her there, she assumed it was OK and normal.


Bikini Kill on stage with Joan Jett (left) at Irving Plaza in New York, July 1994.
Photograph: Ebet Roberts/Redferns

When Hanna's family arrived on the west coast, she studied the groups at school and copied, down to the last hair pin, the most popular girls' style. Looking back, she calls it a "social experiment", although at the time it was more like survival. "Kids can be really mean, and when you move in the middle of sixth grade, you'd better get ready to take some shit." She began wearing "Ralph Lauren sweaters and these certain kinds of bangles and made friends who were like that. And I remember hating them and thinking they were ridiculous, but I just wanted to prove that I could do it."

If she was conformist at school, Hanna was starting to find her own style more at home. She began writing poetry, which would turn into spoken-word performances and, after she began singing, at college, be repurposed into lyrics. And she had begun to think vaguely politically.

Hanna's mother would never have described herself as a feminist. But when they still lived on the east coast, she once dragged her daughter to a rally in Washington DC where Gloria Steinem made a speech. And then there was the business of the church basement. Every Sunday, Hanna's mother would disappear for a few hours. "I finally asked her about it, and she said, 'I'm going to a church basement, answering calls from women in trouble.' Later I put it together that it was a domestic violence shelter that they were running through the church. And my mum's not religious at all. I have no clue how she found it."

It was in many respects a conventional family. "A typical middle-class American upbringing" – her father was a sprinkler fitter, her mother a psychiatric nurse. "It wasn't that I lived in this radical household. My mom was very secretive on the feminism." Hanna remembers her mother returning from a trip to the movies one day, ignited by what she had seen. It was the John Waters film Polyester, a satire of suburban life in which a woman deals with the fact that her husband is unfaithful and her children are screaming disappointments. "I remember her coming back and telling me – not my dad, but telling me as a six-year-old – 'My life has changed. Everything's different now. I saw this movie by this man, John Waters, and now I know that I am funny, that somebody else in the world is like me.' She had the same kind of sense of humour as him. She always looked at me like, 'Can you believe I'm a mom?!'"

Bikini Kill would derive a lot of their power from standing up to male aggression, sometimes quite literally, and Hanna would on occasion wade into the audience and physically remove hecklers. In her teenage years, however, she was more inclined to blend in and, even after drifting away from the popular girls, keep in with everyone. "I sold weed in high school, so I sort of had to be friends with everybody, even though I pretty much dressed like a weirdo."

How did that start? "My weed dealer got expelled and I took over his business." She modelled it on the lessons learned from a junior achievement course, designed to teach schoolchildren business skills. "We sold cheese boards, and I made the most money. I realised the best time to sell was on a Friday, when everybody got their cheques, and we were these cute kids selling cheese boards, so we sold loads. And it was only a minute step to selling weed. It always amused me that I learned to deal drugs from a school programme."

Hanna's dealing was never exposed, but she was suspended three times for her own drug and alcohol consumption. Each time, she told her parents she was only marginally to blame – that she was being led astray by someone else – and they believed her. They had bigger problems. "I grew up in a really dysfunctional household where I learned how to go under the radar and check out a little bit. I had to turn my intuition off in order to live in that environment, because you can't live in constant fear. You just shut off."

Fear of what?

"My father. He had a lot of guns in the house and was an alcoholic, and you put the two together and it's not that good a situation." Her parents divorced when Hanna was in her mid-teens, but until then, she says, "I'd go to sleep every night and my dad would get drunk and walk around with guns. I always thought he could shoot us in the middle of the night." (In her head, she thought of her father satirically as "voted most likely to shoot us in the middle of the night".) "My mum's like, wow, I never knew you thought that way. She wasn't afraid of him because she knew him better than I did. But when I prayed and said, 'Now I lay me down to sleep', I meant business."

After Hanna was suspended the last time for drinking and drug-taking, she was made to have counselling. "I had to go to this drug class and the guy running it ended up hitting on me. I went back to the school when I was in college and filed a formal complaint against him."

There is a direct correlation, Hanna says, between the way she felt suppressed during those years at home and the way she behaved, years later, on the road. After leaving school, she went to college in Olympia, Washington state, and studied photography, inspired by Cindy Sherman, and was convinced she would become an artist of some kind. She started doing a few spoken-word performances about sexism and violence against women, then one day ran into one of her heroes, the writer Kathy Acker, who told Hanna that if she wanted to reach an audience, she should get out of the poetry racket and form a band.


With husband, Beastie Boy Adam Horovitz. Photograph: A Miller/WENN

The first two groups she formed, Amy Carter and Viva Knievel, were disbanded after a few months. Then Hanna met another hero, Tobi Vail, who had set up the feminist zine Jigsaw and would become Bikini Kill's drummer. They started to make an impact on the Washington state music scene.

They had no money, something Hanna was used to. While still 18 and studying at college, she had considered her options. One summer, she went back to Portland and got a job as a stripper. This was not, she points out, a social experiment. She wasn't hoping to get a memoir or a publishing deal out of it, and these weren't high-end joints. "It was a crappy job. I feel really offended when people act like it was some sort of feminist statement. I don't feel that way at all. There's a frankenstein monster that came out of the riot grrrl scene, which has always bothered me, which is that sex work is a) eroticised, b) exoticised. 'I'm going to write my masters thesis on sex work.' I didn't do it because I thought it was funny.

"Although I'm talking about it now, I didn't do it for the story. I want people to know it's a shitty job, it's degrading and there are women there who were twice my age, paying for their kids' tuition so that their daughters could go to gymnastics class. So fuck you, coming in and doing it for five minutes so you can write about it. It's classist, I guess. Making fun of women who really have to do that job. Wearing a disguise."

In that era, she says, women with tattoos wouldn't be hired as strippers, so she got some tattoos in the hope she would force herself out of the market. Sure enough, when Bikini Kill were touring and the van broke down and they needed $1,500 to fix it, she walked into a strip joint and they took one look at her tattoo and said, no way. Hanna was desperate, however, and asked them to give her a chance, which they did.

What was the tattoo? "Oh, it was roses. It wasn't as if it said, Fuck You. Or Sexism Sucks."

Or, I'm Not Internalising Your Gaze. She starts giggling. "Yeah. Or, Stop Objectifying Me."

It was degrading, but she could do it because she knew how to be mentally absent in a situation. "Having that family history really helped me as a dancer, because I thought, Oh my God, I'm really good at this. I didn't really care what the men said to me; I didn't take it in."

After the van was fixed, Bikini Kill went on tour to England, and the riot grrrl movement started to take off. When they returned, they collaborated on a new single, Rebel Girl, with Joan Jett, and started work on a new album. The band was getting a reputation that provoked both huge support and significant backlash. In England, they had played a women's-only concert, which sold out very quickly and caused a big stir, and Hanna continued to ask girls to come to the front. "I thought, what's the big deal? Men meet all the time. They have soccer teams. Strip bars. And yet it was a big controversy."

She would talk on stage about rape and always be shocked, afterwards, when girls came up to her and said they identified personally with what she was saying. "They'd say, 'I have to tell you something – I was raped in high school.' I was blown away by how saying it on stage – 'Hey, I'm sick of sexual harassment and I wrote this song about being harassed on the street' – would result in women coming up to me every night and saying that. That's what kept me going when dudes would yell, 'Shut up shut up shut up.'"

The heckling became more pronounced once it was established that Hanna could be guaranteed to react furiously. She realises now that the mistake they made was in charging so little for the concerts. Tickets at that time were around $5. "It's not very much to spend, five dollars, to come and yell at someone. Guys would come to yell really horrible stuff, call me all kinds of names, sometimes be physically violent. And later, when we charged $12 a show, it didn't happen. Because no one's going to pay $12 to harass this women's band. But it became this thing, like, oh she kicks guys out. We played clubs that didn't have any security. People could get away with a lot of shit, and if I wanted to get someone out, I had to physically do it myself. I remember playing in Oklahoma and this guy was messing with me and I said, 'That's enough, get the fuck out of here. For $5? Go and get your money back.'"


The Julie Ruin on stage in Austin, Texas, in November last year. Photograph: Jack Plunkett/Invision

There was a backlash among some women, too, from feminists who called Bikini Kill and the riot grrrl movement too white and too middle class, which Hanna has sympathy with. Male journalists would try to get a rise out of her, too. "Like in fanzine interviews, the guys would ask me really rude questions – 'So you're a reverse sexist and you hate men, can you explain that?' And I'd be like, fuck you. But then it became this thing of, 'Kathleen said fuck you to me.'"

Why carry on in the face of such opposition? "I just wanted to make sure other girls found out about feminism. It didn't have to be our mums' feminism; we needed to build on what they had created and change it and make it better, the way this generation needs to do that."

And she was propelled by wounds from her childhood. "I thought that it was all my fault, that my disgusting body somehow drew all this negativity towards it. And having grown up with that feeling, I wanted to make sure that other girls get to this [understanding it's not their fault]." Bikini Kill were never stadium rockers, although they had a big impact, and Hanna never judged the band's success on sales or audience size. "It was when girls came to the front by themselves and were singing the lyrics. The way that they sang them was, 'This belongs to me.' And I wrote them because I needed a community. I was as alone as those girls were."

After the band split up, she carried on solo for a while and then, as she revealed in The Punk Singer, a documentary film released in the UK later this month, she was diagnosed with Lyme disease and unable to work for a long time. Coming back now, with the Julie Ruin, is a different experience, at a different time and age, and with multi-generational fans; middle-aged women nostalgic for their youth, and young girls finding a voice through their music taste for the first time. It falls in the context of a contemporary music scene Hanna admires. She likes Pussy Riot, successors in some ways to Bikini Kill. "I love the Screaming Females. The Younger Lovers is a band I really like. Brontez Purnell is a riot grrrl, a total Renaissance man."

There were more male fans of Bikini Kill than they realised at the time, she says. "A lot of men and boys were influenced by riot grrrl, and I think that's something people don't get. A lot of gay guys, and also straight guys who were standing in the back because they thought that was the thing to do." It was the thing to do, although during the onslaught it would have been good, she says, to have known "that I had backup". Anyway, times change. "I don't say 'girls to the front' any more," says Hanna, "because they're already there."

• The Punk Singer is released in cinemas on 23 May.
---
---
Dahbud Mensch ~ is SANITY the PLAYGROUND of the unIMAGINATIVE ?
Attempts to stay anonymous on the web
will only put the NSA on your trail

The sobering story of Janet Vertesi's attempts to conceal her pregnancy from the forces of online marketers shows just how Kafkaesque the internet has become

John Naughton, The Observer, Saturday 10 May 2014 14.00 EDT, Article Source


Corridors of power: one woman's bid to conceal her pregnancy from the forces of
online marketers ran into difficulty when her husband tried to buy $500 of gift
cards from Amazon, run by Jeff Bezos, above. Photograph: Shannon Stapleton/Reuters

When searching for an adjective to describe our comprehensively surveilled networked world – the one bookmarked by the NSA at one end and by Google, Facebook, Yahoo and co at the other – "Orwellian" is the word that people generally reach for.

But "Kafkaesque" seems more appropriate. The term is conventionally defined as "having a nightmarishly complex, bizarre, or illogical quality", but Frederick Karl, Franz Kafka's most assiduous biographer, regarded that as missing the point. "What's Kafkaesque," he once told the New York Times, "is when you enter a surreal world in which all your control patterns, all your plans, the whole way in which you have configured your own behaviour, begins to fall to pieces, when you find yourself against a force that does not lend itself to the way you perceive the world."

A vivid description of this was provided recently by Janet Vertesi, a sociologist at Princeton University. She gave a talk at a conference describing her experience of trying to keep her pregnancy secret from marketers. Her report is particularly pertinent because pregnant women are regarded by online advertisers as one of the most valuable entities on the net. You and I are worth, on average, only 10 cents each. But a pregnant woman is valued at $1.50 because she is about to embark on a series of purchasing decisions stretching well into her child's lifetime.

Professor Vertesi's story is about big data, but from the bottom up. It's a gripping personal account of what it takes to avoid being collected, tracked and entered into databases.

First – and most obviously – she determined that there would be absolutely no mention of her new state on social media. She phoned or wrote individually to friends and family members to give them the good news, and asked them not to mention it on Facebook. But an uncle in Australia sent her a congratulatory message via Facebook. "I then did," she said, "what any rational person would do. I deleted the thread of all our conversations and unfriended him." He replied plaintively: "But I didn't put it on your wall", apparently unaware that chats and other messages aren't private in the sense that he assumed.

In preparing for the birth of her child, Vertesi was nothing if not thorough. Instead of using a web-browser in the normal way – ie leaving a trail of cookies and other digital tracks, she used the online service Tor to visit babycenter.com anonymously. She shopped offline whenever she could and paid in cash. On the occasions when she had to use Amazon, she set up a new Amazon account linked to an email address on a personal server, had all packages delivered to a local locker and made sure only to pay with Amazon gift cards that had been purchased with cash.

The really significant moment came when she came to buy a big-ticket item – an expensive stroller (aka pushchair) that was the urbanite's equivalent of an SUV. Her husband tried to buy $500 of Amazon gift vouchers with cash, only to discover that this triggered a warning: retailers have to report people buying large numbers of gift vouchers with cash because, well, you know, they're obviously money launderers.

At this point, some sobering thoughts begin to surface. The first is Melvin Kranzberg's observation that "technology is neither good nor bad; nor is it neutral". Our technologies have values built into them, which is why Vertesi in her talk cites someone's observation that "the iPod is a tool to make us moral" (because it encourages people to buy music rather than download it illicitly) and philosophers argue about whether surveillance encourages moral – ie socially approved – behaviour (think speed cameras).

Even more sobering, though, are the implications of Professor Vertesi's decision to use Tor as a way of ensuring the anonymity of her web-browsing activities. She had a perfectly reasonable reason for doing this – to ensure that, as a mother-to-be, she was not tracked and targeted by online marketers.

But we know from the Snowden disclosures and other sources that Tor users are automatically regarded with suspicion by the NSA et al on the grounds that people who do not wish to leave a digital trail are obviously up to no good. The same goes for people who encrypt their emails.

This is why the industry response to protests about tracking is so inadequate. The market will fix the problem, the companies say, because if people don't like being tracked then they can opt not to be. But the Vertesi experiment shows that if you take measures to avoid being tracked, then you increase the probability that you will be. Which is truly Kafkaesque.

---

---


Into the Mystic ~ Van Morrison ~ http://vimeo.com/65537056

---

---


The Godmother of Rock & Roll: Sister Rosetta Tharpe ~ Mick Csáky ~ http://vimeo.com/51287182

---

---


Hole in the Wall: Rose of Barcelona ~ http://vimeo.com/84346921
Bjørn Aarland, Lasse Bertnzen, Inge Glabek, Erik Møll, Carmen De La Nuez, Stein Nilsen.
+ Trygve Thue, Magne Lunde, Gunnar Bergstrøm, Tom Halvorsen, Rusty Gauthier & Carolyn Laney.

---

---

ARPSN Seismic Heliplots ~ Seismic Activity & Weather at Seismic Site

M 3.3 - NORTHERN CALIFORNIA - 2014-05-06 21:39:50 UTC

---

---


Rock Of Ages ~ DJ Schmolli ~ http://vimeo.com/44298418

:) BIOPSY RESULTS = NEGATIVE (:

Problem is: Chronic Inflammatory Response similar to Hyperplasia,
it can be repaired, and I'm back to eating pureed foods until it's gone.


Up Above My Head ~ Sister Rosetta Tharpe ~ http://vimeo.com/481751
---
---
Word Worlds ~Where simplifying complexity becomes art.
Happy 78th Birthday Wavy Gravy
(May 15th) Love FlyingSnail & Friends


Heyókȟa

The Heyókȟa symbolize and portray many aspects of the sacred, the Wakȟáŋ. Their satire presents important questions by fooling around. They ask difficult questions, and say things others are too afraid to say. By reading between the lines, the audience is able to think about things not usually thought about, or to look at things in a different way.

Principally, the Heyókȟa functions both as a mirror and a teacher, using extreme behaviors to mirror others, thereby forcing them to examine their own doubts, fears, hatreds, and weaknesses. Heyókȟas also have the power to heal emotional pain; such power comes from the experience of shame--they sing of shameful events in their lives, beg for food, and live as clowns. They provoke laughter in distressing situations of despair and provoke fear and chaos when people feel complacent and overly secure, to keep them from taking themselves too seriously or believing they are more powerful than they are.

In addition, sacred clowns serve an important role in shaping tribal codes. Heyókȟa's don't seem to care about taboos, rules, regulations, social norms, or boundaries. Paradoxically, however, it is by violating these norms and taboos that they help to define the accepted boundaries, rules, and societal guidelines for ethical and moral behavior. This is because they are the only ones who can ask "Why?" about sensitive topics and employ satire to question the specialists and carriers of sacred knowledge or those in positions of power and authority. In doing so, they demonstrate concretely the theories of balance and imbalance. Their role is to penetrate deception, turn over rocks, and create a deeper awareness.

---

---

May 15, 1969 - Bloody Thursday

Republicans Authorize Murder of Students with Democrat Support:
Orders issued by Richard M. Nixon and Ronald W. Reagan

Early on Thursday morning May 15, 1969, after returning from an "Angels of Light" party with Allen Ginsburg, who was into his "Home, Home, Home" harmonium Blake phase, a friend and I drank what we thought was a half bottle of orange juice someone had left in the refrigerator. [Click to Continue Reading]

By this time THEY had pissed me off and I put my body on the line!


Click to read and see picture story
Photo: Dick Corten ~ http://www.peoplespark.org/69gall8.html

---

---


Kent State Truth Tribunal

Seeking Truth & Justice at Kent State
The Day that Changed America

On May 4, 1970 the Ohio National Guard opened fire on unarmed students protesting America´s invasion of Cambodia. Four students were killed and nine were wounded. The incident triggered national outrage in a country already divided over the Vietnam War. In the days that followed more than four million students rose up in dissent across 900 campuses, generating the only nationwide student protest in U.S. history.

The Kent State shootings have never been thoroughly examined and no person or group has been held accountable for wrongdoing. Forty years later, family members of those killed have initiated the Kent State Truth Tribunal to preserve and honor the stories of those whose lives have been touched by this tragedy. Taking inspiration from British Prime Minister David Cameron´s apology for the Bloody Sunday killings on June 15, 2010, the KSTT seeks official acknowledgment of the 1970 Kent State shootings.


Kent State University, May 4, 1970 ~ http://vimeo.com/369262

Kent State Anniversary Blues

In my book, Magic Mushrooms and Other Highs: From Toad Slime to Ecstasy, Freddy Berthoff described his mescaline trip at a Crosby, Stills, Nash and Young concert in the summer of 1970 when he was 15. "Earlier that spring," he wrote, "the helmeted, rifle-toting National Guard came up over the rise during a peace-in-Vietnam rally at Kent State University. And opened fire on the crowd. I always suspected it was a contrived event, as if someone deep in the executive branch had said, 'We've got to teach those commie punks a lesson.'" Actually, President Nixon had called antiwar protesters "bums" two days before the shootings. While Freddy was peaking on mescaline, CSNY sang a new song about the massacre:

Tin soldiers and Nixon coming

We're finally on our own

This summer I hear the drumming

Four dead in O-hi-o…

Plus nine wounded. Sixty-seven shots – dum-dum bullets that exploded upon impact -- had been fired in 13 seconds. This incident on May 4, 1970 resulted in the first general student strike in U.S. history, encompassing over 400 campuses.

Arthur Krause, father of one of the dead students, Allison, got a call from John Ehrlichman, Assistant to the President for Domestic Affairs, who said, "There will be a complete investigation." Krause responded, "Are you sure about that?" And the reply: "Mr. Krause, I promise you, there will be no whitewash."

But NBC News correspondent James Polk discovered a memo marked "Eyes Only" from Ehrlichman to Attorney General John Mitchell ordering that there be no federal grand jury investigation of the killings, because Nixon adamantly opposed such action.

Polk reported that, "In 1973, under a new Attorney General, Elliot Richardson, the Justice Department reversed itself and did send the Kent State case to a federal grand jury. When that was announced, Richardson said to an aide he got a call from the White House. He was told that Richard Nixon was so upset, they had to scrape the president off the walls with a spatula."

Last year, Allison Krause's younger sister, Laurel, was relaxing on the front deck of her home in California when she saw the County Sheriff's Deputy coming toward her, followed by nearly two dozen men. "Then, before my eyes," she recalls, "the officers morphed into a platoon of Ohio National Guardsmen marching onto my land. They were here because I was cultivating medical marijuana. I realized the persecution I was living through was similar to what many Americans and global citizens experience daily. This harassment even had parallels to Allison's experience before she was murdered."

What if you knew her

And found her dead on the ground

How can you run when you know?

Now, 40 years later, Laurel, her mother and other Kent State activists have been organizing the "2010 Kent State Truth Tribunal" (see http://bit.ly/8AD8TQ) scheduled for May 1-4 on the campus where the slaughter of unarmed demonstrators originally occurred. The invitation to participate in sharing their personal narratives has been extended to 1970 protesters, witnesses, National Guardsmen, Ohio and federal government officials, university administrators and educators, local residents, families of the victims. The purpose is to uncover the truth.

Laurel was 0nly 15 when the Kent State shootings took place. "Like any 15-year-old, my coping mechanisms were undeveloped at best. Every evening, I remember spending hours in my bedroom practicing calligraphy to Neil Young's 'After the Goldrush,' artistically copying phrases of his music, smoking marijuana to calm and numb my pain." When she was arrested for legally growing marijuana, "They cuffed me and read my rights as I sobbed hysterically. This was the first time I flashed back and revisited the utter shock, raw devastation and feeling of total loss since Allison died. I believed they were going to shoot and kill me, just like Allison. How ironic, I thought. The medicine that kept me safe from experiencing post-traumatic stress disorder now led me to relive that horrible experience as the cops marched onto my property."

She began to see the interconnectedness of those events. The dehumanization of Allison was the logical, ultimate extension of the dehumanization of Laurel. Legally, two felonies were reduced to misdemeanors, and she was sentenced to 25 hours of community service. But a therapist, one of Allison's friends from Kent State, suggested to Laurel that the best way to deal with the pain of PTSD was to make something good come out of the remembrance, the suffering and the pain. "That's when I decided to transform the arrest into something good for me," she says, "good for all. It was my only choice, the only solution to cure this memorable, generational, personal angst. My mantra became, 'This is the best thing that ever happened to me.' And it has been." That's why she's fighting so hard for the truth to burst through cement like blades of grass.

Kent State shootings
From Wikipedia, the free encyclopedia

Ohio (Crosby, Stills, Nash & Young song)
From Wikipedia, the free encyclopedia


Ohio ~ Crosby, Stills, Nash & Young ~ http://vimeo.com/89062841

---


"Murder In 13 Seconds: The Kent State Story" ~ http://vimeo.com/4551911

---

---


Revolution ~ DJ Schmolli ~ http://vimeo.com/90103164

---

---


Where Have All the Flowers Gone?

---

---



Remembering the United State Cafe
---
---
Erik Moll ~ Musician, Song writer, Performer, Hole In The Wall (Norway), Happy Valley String Band
Hi there!

I will be in Texas this Spring April 23 - June 1, 2014 playing a few gigs and visiting friends.

U.S. gigs so far:

April 29-Evangeline Cafe on Brodie St. in Austin w/Steve Carter 7-9PM

May 1-Anderson Fair Folk Club in Houston (in the round) 8PM

May 5-??Donn's in Austin-sit in w/Chris Gage??

May 7-??sit in with Mau Mau Chaplains at Flamingo Cantina in Austin?? Strange Brew in Austin w/Chris Gage??

May 9-House concert in San Antonio w/Butch Morgan. 8-11PM $15 Please note that this is a private event by invitation only. The people who reserve a seat will be given the address, so let me know if you want to reserve a seat!

May 12-??Donn's in Austin-sit in w/Chris Gage??

May 14-???Sit in w/Mau Mau Chaplains at Flamingo Cantina in Austin?? Strange Brew in Austin w/Chris Gage??

May 15-Cheatham Street Warehouse in San Marcos-in the round with Gus Samuelsen and others

May 17-BB Rovers in Austin w/Steve Brooks 8-11PM (12171 Jollyville Rd)

May 18-Private Party in Blanco

May 29-Kerrville Folk Festival/Threadgill Theater 7-9PM (in the round with several Danish artists)

More details will follow. Hope to see you! ~ Erik

---

---

Freedom of expression and freedom of speech aren't really important unless they're heard...It's hard for me to stay silent when I keep hearing that peace is only attainable through war. And there's nothing more scary than watching ignorance in action. So I dedicated this Emmy to all the people who feel compelled to speak out and not afraid to speak to power and won't shut up and refuse to be silenced. ~ Tom Smothers

---

---

Georgia Guidestones

From Wikipedia, the free encyclopedia, Source

What Do THEY Know, That You Don't Know?

01). Maintain humanity under 500,000,000 in perpetual balance with nature.

02). Guide reproduction wisely — improving fitness and diversity.

03). Unite humanity with a living new language.

04). Rule passion - faith - tradition - and all things with tempered reason.

05). Protect people and nations with fair laws and just courts.

06). Let all nations rule internally resolving external disputes in a world court.

07). Avoid petty laws and useless officials.

08). Balance personal rights with social duties.

09). Prize truth - beauty - love - seeking harmony with the infinite.

10). Be not a cancer on the earth - Leave room for nature - Leave room for nature. [Continue]

---

Maybe this or a New World Order ???

---

---

Closing Argument

Alan Shore: When the weapons of mass destruction thing turned out to be not true, I expected the American people to rise up. Ha! They didn't.

Then, when the Abu Ghraib torture thing surfaced and it was revealed that our government participated in rendition, a practice where we kidnap people and turn them over to regimes who specialize in torture, I was sure then the American people would be heard from. We stood mute.

Then came the news that we jailed thousands of so-called terrorists suspects, locked them up without the right to a trial or even the right to confront their accusers. Certainly, we would never stand for that. We did.

And now, it's been discovered the executive branch has been conducting massive, illegal, domestic surveillance on its own citizens. You and me. And I at least consoled myself that finally, finally the American people will have had enough. Evidentially, we haven't.

In fact, if the people of this country have spoken, the message is we're okay with it all. Torture, warrantless search and seizure, illegal wiretapping's, prison without a fair trial - or any trial, war on false pretenses. We, as a citizenry, are apparently not offended.

There are no demonstrations on college campuses. In fact, there's no clear indication that young people seem to notice.

Well, Melissa Hughes noticed. Now, you might think, instead of withholding her taxes, she could have protested the old fashioned way. Made a placard and demonstrated at a Presidential or Vice-Presidential appearance, but we've lost the right to that as well. The Secret Service can now declare free speech zones to contain, control and, in effect, criminalize protest.

Stop for a second and try to fathom that.

At a presidential rally, parade or appearance, if you have on a supportive t-shirt, you can be there. If you are wearing or carrying something in protest, you can be removed.

This, in the United States of America. This in the United States of America. Is Melissa Hughes the only one embarrassed?

*Alan sits down abruptly in the witness chair next to the judge*

Judge Robert Sanders: Mr. Shore. That's a chair for witnesses only.

Alan: Really long speeches make me so tired sometimes.

Judge Robert Sanders: Please get out of the chair.

Alan: Actually, I'm sick and tired.

Judge Robert Sanders: Get out of the chair!

Alan: And what I'm most sick and tired of is how every time somebody disagrees with how the government is running things, he or she is labeled un American.

U.S. Attorney Jonathan Shapiro: Evidentially, it's speech time.

Alan: And speech in this country is free, you hack! Free for me, free for you. Free for Melissa Hughes to stand up to her government and say "Stick it"!

U.S. Attorney Jonathan Shapiro: Objection!

Alan: I object to government abusing its power to squash the constitutional freedoms of its citizenry. And, God forbid, anybody challenge it. They're smeared as being a heretic. Melissa Hughes is an American. Melissa Hughes is an American. Melissa Hughes is an American!

Judge Robert Sanders: Mr. Shore. Unless you have anything new and fresh to say, please sit down. You've breached the decorum of my courtroom with all this hooting.

Alan: Last night, I went to bed with a book. Not as much fun as a 29 year old, but the book contained a speech by Adlai Stevenson. The year was 1952. He said, "The tragedy of our day is the climate of fear in which we live and fear breeds repression. Too often, sinister threats to the Bill of Rights, to freedom of the mind are concealed under the patriotic cloak of anti-Communism."

Today, it's the cloak of anti-terrorism. Stevenson also remarked, "It's far easier to fight for principles than to live up to them."

I know we are all afraid, but the Bill of Rights - we have to live up to that. We simply must. That's all Melissa Hughes was trying to say. She was speaking for you. I would ask you now to go back to that room and speak for her. ~ Boston Legal ~ Stick It ~ Season 2 ~ Episode 19 ~ [Video at link] ~ Written by David E. Kelley & Janet Leahy ~ Directed by Adam Arkin.

---

---

Nobody Should Have That Much Power

Until there is a solution for this, Nobody will continue to bring Peace to Our Times, feed the hungry, care for the sick, bake apple pie better than Mom, and believes NONE of the ABOVE should be a choice on Voter Ballots.


American Dream ~ George Carlin/L.I.L.T ~ http://vimeo.com/72719973


Nobody for President
---
---
Oh, I hope that I see you again I never even caught your name As you looked through my window pane ~~ So I'm writing this message today I'm thinking that you'll have a way Of hearing the notes in my tune ~~ Where are you going? Where have you been? I can imagine other worlds you have seen ~~ Beautiful faces and music so serene ~~ So I do hope I see you again My universal citizen You went as quickly as you came ~~ You know the power Your love is right You have good reason To stay out of sight ~~ But break our illusions and help us Be the light ~ Mike Pinder
---
Without love in the dream, it will never come true. ~ Jerry Garcia/Robert Hunter
And in the end, the love you take is equal to the love you make. ~ John Lennon
---
---
---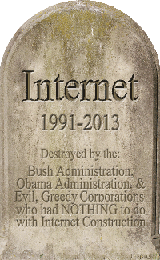 Turn It Off, Tune It Out, Re-learn to Go Outside & Play.
Internet (1991~2013): A virus forced into prostitution by
greedy corporations & used as a tool to Divide & Conquer.
---
---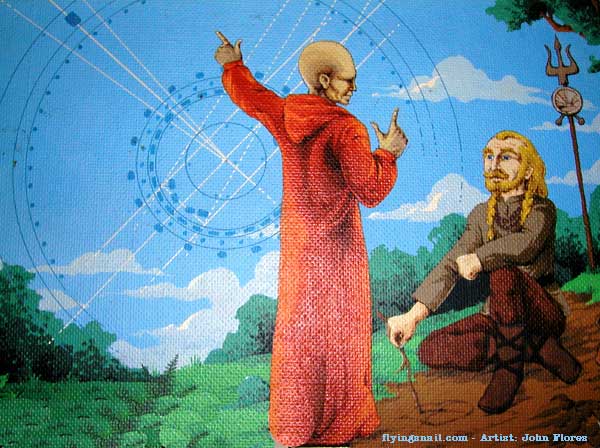 ---
---
The man whispered, "God, speak to me" and a meadowlark sang. But the man did not hear.

So the man yelled "God, speak to me" and the thunder rolled across the sky. But the man did not listen.

The man looked around and said, "God let me see you" and a star shined brightly. But the man did not notice.

And the man shouted, "God show me a miracle" and a life was born. But the man did not know.

So the man cried out in despair, "Touch me God, and let me know you are there"

Whereupon God reached down and touched the man. But the man brushed the butterfly away and walked on.


Don't miss out on a blessing because it isn't packaged the way you expect.