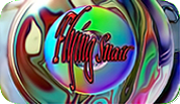 During times of universal deceit, telling the truth becomes a revolutionary act. ~ George Orwell
Throughout America's adventure in free government, our basic purposes have been to keep the peace; to foster progress in human achievement, and to enhance liberty, dignity and integrity among people and among nations. To strive for less would be unworthy of a free and religious people. Any failure traceable to arrogance, or our lack of comprehension or readiness to sacrifice would inflict upon us grievous hurt both at home and abroad. Dwight D. Eisenhower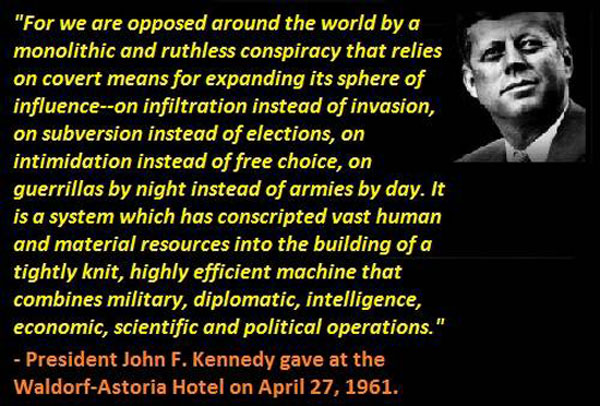 For we are opposed around the world by a monolithic and ruthless conspiracy that relies on covert means for expanding its sphere of influence--on infiltration instead of invasion, on subversion instead of elections, on intimidation instead of free choice, on guerrillas by night instead of armies by day. It is a system which has conscripted vast human and material resources into the building of a tightly knit, highly efficient machine that combines military, diplomatic, intelligence, economic, scientific and political operations. ~ President John F. Kennedy, Waldorf-Astoria Hotel, April 27, 1961

A Night at the Garden 1939 via Marshall Curry + Brown Shirts + Night of the Long Knives
Will Nobody refuse support for
Enemas of the State?
Nobody Cares About Tainted News?
Boptime ~ w/Even Steven Leech
~ Saturday Mornings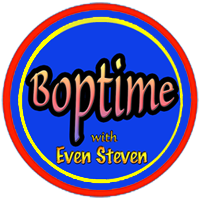 Boptime begins at 6am (EDT) on Saturday, June 3rd with oldies back to back to back. At 7am (EDT) we present a special Beatlemania!!! beginning with Strawberry Fields Forever followed by a surprising cover version of Sgt. Pepper's Lonely Hearts Club Band album. At 8am (EDT) we revisit The Monterey International Pop Festival that was held June 16 to 18, 1967 with interviews focusing on Janis Joplin, from Charlatans' band member Mike Wilhelm and Sam Andrew from Big Brother & the Holding Company, along with an in depth report from old friend Curtis Spangler, who was in the vortex of that momentous event. ~ Steve
BOPTIME: Saturday, 6 AM Eastern, 3 AM Pacific time
Go To: http://www.wvud.org/?page_id=24
Click on a listening link below the WVUD logo:



Boptime available locally in Delaware on:
WVUD-FM 91.3
Shoutcast = [Search: WVUD] || TuneIn
---
Notes from Erb
Satan's demons take on the image of God similar to that done in Eden (II Corinthians, 11:14). How else do they take control of earth? Ministers of Satan are variously understood as being a consummately evil system of government; or leader... are liars who will deceive many people... want to divide the world and create war without end... will declare things which are evil are good, will refer to war as peace, death as a solution for justice, and serving the wealthy as a means of helping the poor. Many nations will recognize they are evil, but their own people will be inclined to believe their deceptions.
Christians are to no longer execute sinners, so they should not wage carnal war, but spiritual warfare ~ (John 18:36; 2 Corinthians 10:1-6; Ephesians 6:10-18; 1 Timothy 1:18-20; 6:11-14; 2 Timothy 2:3-5; 4:6-8), must be peacemakers forgiving those who do them harm treating their enemies with love and not seeking revenge ~ (Matthew 5:9, Romans 14:19), (Ephesians 4:29-32; Colossians 3:12-14; Matthew 6:9-15; Mark 11:25-26), (Luke 6:27-36) (Romans 12:17-21; 1 Peter 3:8-12), and Hatred, which is the same as murder, is unforgiving, vengeful and hostile towards one's enemies ~ (1 John 3:15)
Talking About Unethical...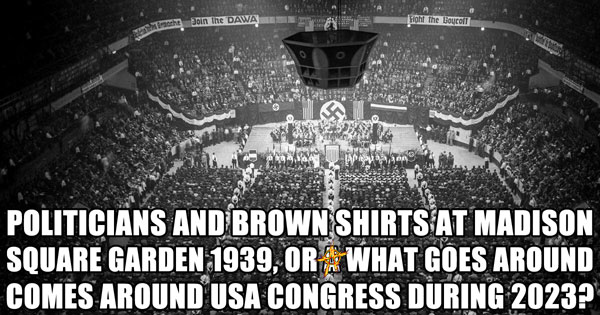 Politicians and Brown Shirts, Madison Square Garden 1939 or current, 2023, USA Congress ???
Today I learned Fox news, a Fox employee related to G.W. Bush, and
Supreme Court possibly had their own January 6th 2000 sedition?
Boptime ~ w/Even Steven Leech
~ Saturday Mornings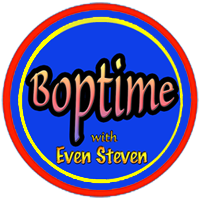 Boptime begins at 6am (EDT) on Saturday, May 13th with oldies back to back to back. At 7am (EDT) in the Early Hour we explore some Third Stream jazz before hearing some avant garde jazz inspired by the Third Stream genré. Because of extenuating circumstances we temporarily depart a little from our regular format at 8am (EDT) when we play some examples of Latin Jazz by Sabu Martinez with Art Blakey, then some tunes from Alfredito. After that, we'll mellow out with a tune by Ruth Young before hearing a past episode of the Morrie Sims Show when we play some blues with guest Paulé. At 9am (EDT) we'll rebroadcast a vintage segment of Clifford's Corner with co-host Larry Williams and guests Kitty Mayo, Richard Blackwell, and even a surprise phone call from Uncle Richard. ~ Steve
BOPTIME: Saturday, 6 AM Eastern, 3 AM Pacific time
Go To: http://www.wvud.org/?page_id=24
Click on a listening link below the WVUD logo:



Boptime available locally in Delaware on:
WVUD-FM 91.3
Shoutcast = [Search: WVUD] || TuneIn
---
Heads Up
Boptime, Saturday,
June 3rd, 8am (EDT), 2023
Pre-Recorded Show on the
Monterey Pop Festival
Featuring: Mike Wilhelm, Sam Andrew, & Curtis Spangler
---
Remembering Our Dear Friend
Jeanni...
We Sincerely Miss You!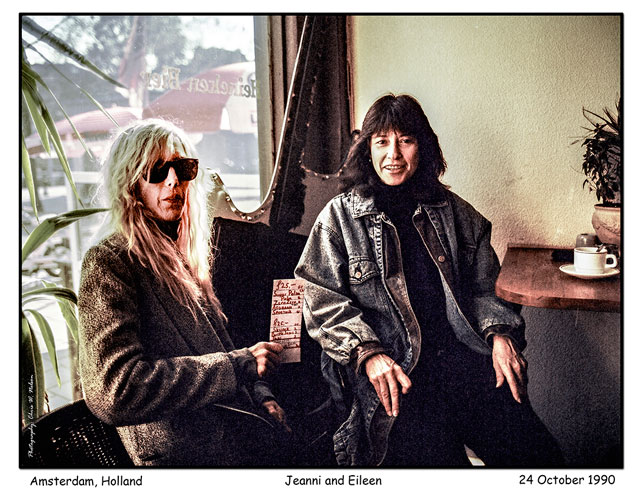 Jeanni & Eileen, Grateful Dead Europe Tour, Amsterdam, 199010.24 ~ Photo: Chris W Nelson

California Girls, Beach Boys via Alejandro Cayo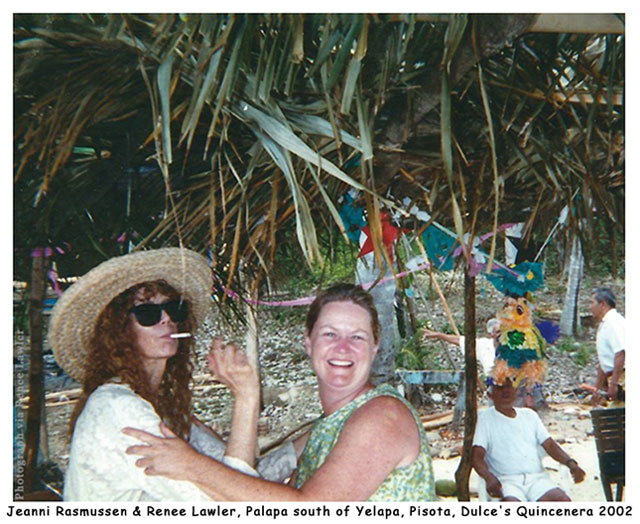 Jeanni & Renee Lawler, Palapa south of Yelapa, Pisota, Dulce's Quincenera 2002 [Continue]
Boptime ~ w/Even Steven Leech
~ Saturday Mornings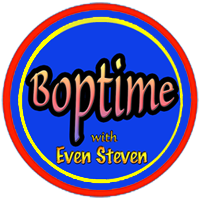 Boptime begins at 6am (EDT) on Saturday, May 13th with oldies back to back to back. At 7am (EDT) we present the soundtrack for the movie "The Subterraneans," based on the Jack Kerouac novel. We'll even hear Kerouac reading a snippet from the novel. At 8am (EDT) Larry Williams is once again our co-host as we play a plethora of classic be-bop, vintage R&B, and a few surprises as well. ~ Steve
BOPTIME: Saturday, 6 AM Eastern, 3 AM Pacific time
Go To: http://www.wvud.org/?page_id=24
Click on a listening link below the WVUD logo:



Boptime available locally in Delaware on:
WVUD-FM 91.3
Shoutcast = [Search: WVUD] || TuneIn
---
Bloody Thursday
~ May 15, 1969 ~ Berkeley, California,
as told by ~@~
On May 15, 1969
POLITICIANS
Authorize Murder
of Peaceful Students!
Bloody Thursday
Orders issued by GOP Politicians: Ronald W. Reagan & Richard M. Nixon.

Peoples Park 1969 from mel zimmer
You have probably seen the above title posted here over the years and here is why.
Early on Thursday morning May 15, 1969, after returning from an "Angels of Light" party with Allen Ginsberg, who was into his "Home, Home, Home," harmonium, Blake phase, a friend and I drank what we thought was a half bottle of orange juice someone had left in the refrigerator.
Just as we were 'downing' the last gulp of juice, a boyfriend of one of the women at the house came into the kitchen and said, "Where did you get that juice from?"
As it turned out, the orange juice contained a quarter ounce of mescaline sulfate and we were on our way to being thoroughly dosed.
Seeing it was going to be one of those 'sunshine daydream' mornings, we headed down Telegraph Ave. toward UC Berkeley, where we would take a right at the clock tower, walk up to Tilden Park, and hang out at the lake for the day.
About one half block from the campus we heard, what sounded like, gun shots and saw a large group of screaming people running toward us. Not knowing what to do, we began running South with the crowd.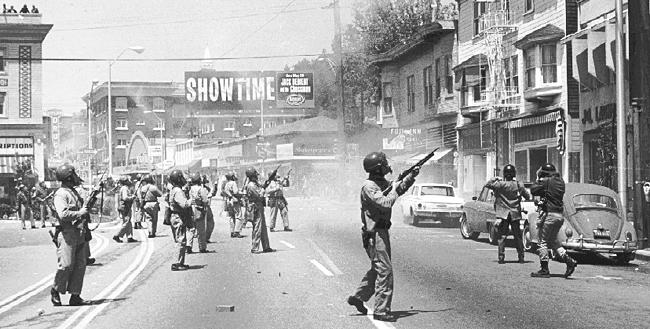 People's Park Photo: Ron Stinnett ~ Source: http://www.peoplespark.org/69gall4.html
Activism
With exception of getting exposed to Berkeley, Cody's Books, Mario Savio, Free Speech Movement, Sexual Freedom League, KPFA during 1964, and later attending a few demonstrations Veterans took part in against U.S. involvement in Vietnam, I ended up into Peace & Love.
I am a Vietnam Veteran, with honorable discharge and recommendations, who volunteered to serve our country during war [or what we were led to believe was war] and ended up becoming more of a Hippy because I was over-educated, liked history, knew none of what was tried in the past worked without people getting hurt, and realized progress was directed in reviewing alternatives to "History Repeating Itself!" (period)
---
Leading up to this picture story, it is important to remember:
I WAS NOT AN ACTIVIST
or involved with activism in any way!
;-) I was too busy having Hippie fun and writing some of the first
major computer systems used on an IBM 360/20 (period). (-;
---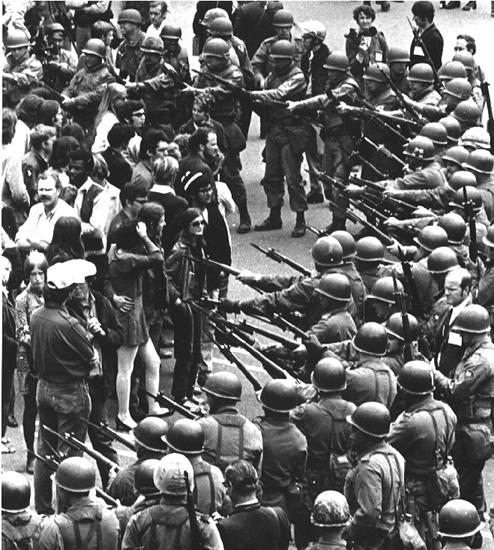 People's Park Photo: Dick Corten ~ Source: http://www.peoplespark.org/69gall8.html
Continue reading: Bloody Thursday
People's Park May 15, 1969 ~ Photo Story
POLITICIANS NEED TO STOP
MURDERING 'THE PEOPLE'?'
...and NONE of the ABOVE should be a choice on voter ballots!
Wavy Gravy
~ Clown & Art
~ Notes from ~@~
Happy 87th Birthday
Wavy Gravy

Wavy Gravy, @ Flying Snail Ranch ~ Photograph: C. Spangler ~ Before Fire

May 15th, Love ~@~ & Friends

Wavy Gravy (born May 15, 1936) is an American entertainer and activist for peace, best known for his hippie appearance, personality and counter cultural beliefs. His moniker (the name he uses day to day) was given to him by B.B. King at the Texas International Pop Festival in 1969. "It's worked pretty well through my life," he says, "except with telephone operators – I have to say 'Gravy, first initial W. ++ Nobody for President

P.S.

Congratulations on your moniker, WAVY
GRAVY, being an answer on Jeopardy! Masters

Season 1, Episode 2, Second Segment, Available Here, via ABC television
Dahbud Mensch
~ Stuck in the middle with who?
~ The Unethicals
~ Why ??? not call them what they are
Do Birds Of A Feather Flock Together?

Unethicals should resign
because they were appointed by a habitual liar and possible criminal?

NONE of the ABOVE should be a valid choice on voter ballots!
Jackson State, May 14/15, 1970
On May 14, 1970
POLITICIANS
Authorize Murder
of Peaceful Students!
Jackson State


Long Live the Spirit of Kent and Jackson State ~ May 4th Coalition
Students Killed at
Jackson State University
On this date in 1970, two Black students at Jackson State University were killed and many others injured by Jackson police. These killings were never as publicized as the Kent State shootings of four white students that had occurred only a few days earlier. It was a time of turmoil in campus communities across the country that were characterized by protests and demonstrations.
No college or university was left untouched by confrontations and continuous calls for change. At Jackson State College in Jackson, MS, there was the added issue of historical racial intimidation and harassment by white motorists traveling Lynch Street, a major thoroughfare that divided the campus and linked West Jackson to downtown. On May 14-15, 1970, Jackson State students were protesting these issues as well as the May 4, 1970 tragedy at Kent State University in Ohio.
The riot began around 9:30 p.m., May 14, when rumors were spread that Fayette, MS Mayor Charles Evers (brother of slain Civil Rights activist Medgar Evers) and his wife had been shot and killed. Upon hearing this rumor, a small group of students rioted. That night, several white motorists had called the Jackson Police Department to complain that a group of Blacks threw rocks at them as they passed along the stretch of Lynch Street that bisected the campus. The rioting students set several fires and overturned a dump truck that had been left on campus overnight.
Jackson firefighters dispatched to the blaze met a hostile crowd that harangued them as they worked to contain the fire. Fearing for their safety, the firemen requested police backup. The police blocked off the campus. National Guardsmen, still on alert from rioting the previous night, mounted Armored Personnel Carriers, The guardsmen had been issued weapons, but no ammunition. Seventy-five city policemen and Mississippi State Police officers, all armed, responded to the call. Their combined armaments staved off the crowd long enough for the firemen to extinguish the blaze and leave.
After the firemen left, the police and state troopers marched toward a campus women's residence, weapons at the ready. At this point, the crowd numbered 75 to 100 people. Several students allegedly shouted "obscene catcalls" while others chanted and tossed bricks at the officers, who had closed to within 100 feet of the group. The officers deployed into a line facing the students. Accounts disagree as to what happened next. Some students said the police advanced in a line, warned them, and then opened fire. Others said the police abruptly opened fire on the crowd and the dormitory. Other witnesses reported that the students were under the control of a campus security officer when the police opened fire.
Police claimed they spotted a powder flare and opened fire in self-defense on the dormitory only. The students scattered, some running for the trees in front of the library, but most scrambling for the Alexander Hall west end door. There were screaming and cries of terror and pain mingled with the noise of sustained gunfire as the students struggled to get through glass double doors. A few students were trampled. Others, struck by buckshot pellets or bullets, fell only to be dragged inside or left moaning in the grass.
When the order to cease fire was given, Phillip Lafayette Gibbs, 21, a junior pre-law major and father of an 18 month-old son, lay dead. Across the street, behind the line of police and highway patrolmen, James Earl Green, 17, was sprawled dead. Green, a senior at Jim Hill High School in Jackson, was walking home from work at a local grocery store when he stopped to watch the action. Twelve other Jackson State students were struck by gunfire. The five-story dormitory was riddled by gunfire. FBI investigators estimated that more than 460 rounds struck the building, shattering every window facing the street on each floor. Investigators counted at least 160 bullet holes in the outer walls of the stairwell alone bullet holes that can still be seen today.
The injured students, many of whom lay bleeding on the ground outside the dormitory, were transported to University Hospital within 20 minutes of the shooting. But the ambulances were not called until after the officers picked up their shell casings, a U. S. Senate probe conducted by Senators Walter Mondale and Birch Bayh later revealed. The police and state troopers left the campus shortly after the shooting and were replaced by National Guardsmen. After the incident, Jackson authorities denied that city police took part.
Reference: http://aaregistry.org/historic_events/view/killings-jackson-state-university
The biographical dictionary of Black Americans by Rachel Krantz and Elizabeth A.Ryan
Copyright 1992, Facts on File, New York, NY ~ ISBN 0-8160-2324-7
Jackson State killings

From Wikipedia, the free encyclopedia
The Jackson State killings occurred on Friday May 15, 1970, at Jackson State College (now Jackson State University) in Jackson, Mississippi. On May 14, 1970, a group were confronted by city and state police. Shortly after midnight, the police opened fire, killing two students and injuring twelve. The event happened only 11 days after National Guardsmen killed four students at Kent State in Ohio, which had first captured national attention. ~ [Click to continue reading]
Boptime ~ w/Even Steven Leech
~ Saturday Mornings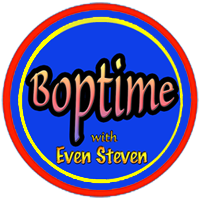 Boptime begins at 6am (EDT) on Saturday, May 13th with oldies back to back to back. Because of a technical glitch last week when our scheduled broadcast dropped into a time warp, at 7am (EDT) we will present the final installment of The Heart & Soul of Delaware Rock n' Roll with local artists from the late 1970s and early 1980s including the Sin City Band and George Thorogood and reaching into the 1990s with three popular local bands; Schroeder, Zen Guerrilla, and The Verge. At 8am (EDT) you'll hear the jazz soundtrack for the film Les Liaisons Dangereuses performed by Thelonious Monk, Art Blakey, and a number of other jazz notables, and even though this is a French film, which was playing at the Edgemoor Theatre on this day in 1962, there is a local connection. You'll learn what that is. We'll continue with music from this day in 1962 at 9am (EDT), while the U.S. was testing nukes under water in the Pacific, things were heating up in Laos, and Billie Sol Estes was a thorn in the side of the Kennedy Administration. ~ Steve
BOPTIME: Saturday, 6 AM Eastern, 3 AM Pacific time
Go To: http://www.wvud.org/?page_id=24
Click on a listening link below the WVUD logo:



Boptime available locally in Delaware on:
WVUD-FM 91.3
Shoutcast = [Search: WVUD] || TuneIn
---
Dahbud Mensch

~

Tainted News Presents Rename That Party
~ Republicans vote to cut Veterans care
217 Republicans just voted to cut Veterans care.
2024 is coming. We will never let you forget this!


The people who vote for them will forget,
or not care. And that's if they even know it
happened in the first place. via OctopussSevenTwo

The VA would face major budget cuts
under the GOP's debt ceiling plan

https://taskandpurpose.com/news/veterans-affairs-budget-cuts-debt-ceiling/

via Jeff Schogol, April 24, 2023 2:49 PM EDT

Plus: https://twitter.com/votevets

Plus: https://votevets.org

Rename That Party

terrorist, noun & adjective [attributive]: person who uses unlawful violence and intimidation, especially against civilians, in the pursuit of political aims.

insurrectionist, noun & adjective [attributive]: person who commits violent uprising and armed insurrection against an authority or government.

If you are an insurrectionist,
you are a terrorist?

"If you harbor terrorists insurrectionists, you are terrorists. If you train or arm a terrorist an insurrectionist, you are a terrorist. If you feed a terrorist an insurrectionist or fund a terrorist an insurrectionist, you're a terrorist, and you will be held accountable by the United States and our friends." ~ GOP, Republican: George W. Bush, WMD Liar ~ NY Times 11/22/2001




Manipulation Accomplished

NONE of the ABOVE should be a valid choice on voter ballots!
Carolyn Garcia
~ Happy Birthday MG, May 7th

On the Bus, Carolyn Mountain Girl Garcia via vimeo
Somebody Needs To Pay Attention to Software...
rather than watch bands, electric cars, & banking?

After recent Ventura 13.3.1 (a) update, the following Notification appeared: APFS User Agent Notification,

https://duckduckgo.com/?q=%2BAPFS+User+Agent+Notification+%2Bmac

followed by this Notification: Volume Hash Mismatch Hash mismatch on disk1s1. macOS should be reinstalled on this volume.

https://duckduckgo.com/?q=Volume+Hash+Mismatch+Hash+mismatch+on+disk1s1.+macOS+should+be+reinstalled+on+this+volume
What In Tarnation?
~ Treason, Traitor, Fascism, HyperNormalisation, Collective Narcissism, Identity Fusion, & importance
20 Diversion Tactics Highly Manipulative




Narcissists, Sociopaths & Psychopaths


Use To Silence You
by Shahida Arabi, Updated December 2, 2018, Thought Catalog Source
A deep dive into understanding the narcissistic sociopath, psychopath, and other anti-social personalities.

Toxic people such as malignant narcissists, psychopaths and those with antisocial traits engage in maladaptive behaviors in relationships that ultimately exploit, demean and hurt their intimate partners, family members and friends. They use a plethora of diversionary tactics that distort the reality of their victims and deflect responsibility. Although those who are not narcissistic can employ these tactics as well, abusive narcissists use these to an excessive extent in an effort to escape accountability for their actions.

Here are the 20 diversionary tactics toxic people use to silence and degrade you.

1. Gaslighting.

Gaslighting is a manipulative tactic that can be described in different variations of three words: "That didn't happen," "You imagined it," and "Are you crazy?" Gaslighting is perhaps one of the most insidious manipulative tactics out there because it works to distort and erode your sense of reality; it eats away at your ability to trust yourself and inevitably disables you from feeling justified in calling out abuse and mistreatment.

When a narcissist, sociopath or psychopath gaslights you, you may be prone to gaslighting yourself as a way to reconcile the cognitive dissonance that might arise. Two conflicting beliefs battle it out: is this person right or can I trust what I experienced? A manipulative person will convince you that the former is an inevitable truth while the latter is a sign of dysfunction on your end.

In order to resist gaslighting, it's important to ground yourself in your own reality – sometimes writing things down as they happened, telling a friend or reiterating your experience to a support network can help to counteract the gaslighting effect. The power of having a validating community is that it can redirect you from the distorted reality of a malignant person and back to your own inner guidance.

2. Projection.

One sure sign of toxicity is when a person is chronically unwilling to see his or her own shortcomings and uses everything in their power to avoid being held accountable for them. This is known as projection. Projection is a defense mechanism used to displace responsibility of one's negative behavior and traits by attributing them to someone else. It ultimately acts as a digression that avoids ownership and accountability.

While we all engage in projection to some extent, according to Narcissistic Personality clinical expert Dr. Martinez-Lewi, the projections of a narcissist are often psychologically abusive. Rather than acknowledge their own flaws, imperfections and wrongdoings, malignant narcissists and sociopaths opt to dump their own traits on their unsuspecting suspects in a way that is painful and excessively cruel. Instead of admitting that self-improvement may be in order, they would prefer that their victims take responsibility for their behavior and feel ashamed of themselves. This is a way for a narcissist to project any toxic shame they have about themselves onto another.

For example, a person who engages in pathological lying may accuse their partner of fibbing; a needy spouse may call their husband "clingy" in an attempt to depict them as the one who is dependent; a rude employee may call their boss ineffective in an effort to escape the truth about their own productivity.

Narcissistic abusers love to play the "blameshifting game." Objectives of the game: they win, you lose, and you or the world at large is blamed for everything that's wrong with them. This way, you get to babysit their fragile ego while you're thrust into a sea of self-doubt. Fun, right?

Solution? Don't "project" your own sense of compassion or empathy onto a toxic person and don't own any of the toxic person's projections either. As manipulation expert and author Dr. George Simon (2010) notes in his book In Sheep's Clothing, projecting our own conscience and value system onto others has the potential consequence of being met with further exploitation.

Narcissists on the extreme end of the spectrum usually have no interest in self-insight or change. It's important to cut ties and end interactions with toxic people as soon as possible so you can get centered in your own reality and validate your own identity. You don't have to live in someone else's cesspool of dysfunction.

3. Nonsensical conversations from hell.

If you think you're going to have a thoughtful discussion with someone who is toxic, be prepared for epic mindfuckery rather than conversational mindfulness.

Malignant narcissists and sociopaths use word salad, circular conversations, ad hominem arguments, projection and gaslighting to disorient you and get you off track should you ever disagree with them or challenge them in any way. They do this in order to discredit, confuse and frustrate you, distract you from the main problem and make you feel guilty for being a human being with actual thoughts and feelings that might differ from their own. In their eyes, you are the problem if you happen to exist.

Spend even ten minutes arguing with a toxic narcissist and you'll find yourself wondering how the argument even began at all. You simply disagreed with them about their absurd claim that the sky is red and now your entire childhood, family, friends, career and lifestyle choices have come under attack. That is because your disagreement picked at their false belief that they are omnipotent and omniscient, resulting in a narcissistic injury.

Remember: toxic people don't argue with you, they essentially argue with themselves and you become privy to their long, draining monologues. They thrive off the drama and they live for it. Each and every time you attempt to provide a point that counters their ridiculous assertions, you feed them supply. Don't feed the narcissists supply – rather, supply yourself with the confirmation that their abusive behavior is the problem, not you. Cut the interaction short as soon as you anticipate it escalating and use your energy on some decadent self-care instead.

4. Blanket statements and generalizations.

Malignant narcissists aren't always intellectual masterminds – many of them are intellectually lazy. Rather than taking the time to carefully consider a different perspective, they generalize anything and everything you say, making blanket statements that don't acknowledge the nuances in your argument or take into account the multiple perspectives you've paid homage to. Better yet, why not put a label on you that dismisses your perspective altogether?

On a larger scale, generalizations and blanket statements invalidate experiences that don't fit in the unsupported assumptions, schemas and stereotypes of society; they are also used to maintain the status quo. This form of digression exaggerates one perspective to the point where a social justice issue can become completely obscured. For example, rape accusations against well-liked figures are often met with the reminder that there are false reports of rape that occur. While those do occur, they are rare, and in this case, the actions of one become labeled the behavior of the majority while the specific report itself remains unaddressed.

These everyday microaggressions also happen in toxic relationships. If you bring up to a narcissistic abuser that their behavior is unacceptable for example, they will often make blanket generalizations about your hypersensitivity or make a generalization such as, "You are never satisfied," or "You're always too sensitive" rather than addressing the real issues at hand. It's possible that you are oversensitive at times, but it is also possible that the abuser is also insensitive and cruel the majority of the time.

Hold onto your truth and resist generalizing statements by realizing that they are in fact forms of black and white illogical thinking. Toxic people wielding blanket statements do not represent the full richness of experience – they represent the limited one of their singular experience and overinflated sense of self.

5. Deliberately misrepresenting your thoughts and feelings to the point of absurdity.

In the hands of a malignant narcissist or sociopath, your differing opinions, legitimate emotions and lived experiences get translated into character flaws and evidence of your irrationality.

Narcissists weave tall tales to reframe what you're actually saying as a way to make your opinions look absurd or heinous. Let's say you bring up the fact that you're unhappy with the way a toxic friend is speaking to you. In response, he or she may put words in your mouth, saying, "Oh, so now you're perfect?" or "So I am a bad person, huh?" when you've done nothing but express your feelings. This enables them to invalidate your right to have thoughts and emotions about their inappropriate behavior and instills in you a sense of guilt when you attempt to establish boundaries.

This is also a popular form of diversion and cognitive distortion that is known as "mind reading." Toxic people often presume they know what you're thinking and feeling. They chronically jump to conclusions based on their own triggers rather than stepping back to evaluate the situation mindfully. They act accordingly based on their own delusions and fallacies and make no apologies for the harm they cause as a result. Notorious for putting words in your mouth, they depict you as having an intention or outlandish viewpoint you didn't possess. They accuse you of thinking of them as toxic – even before you've gotten the chance to call them out on their behavior – and this also serves as a form of preemptive defense.

Simply stating, "I never said that," and walking away should the person continue to accuse you of doing or saying something you didn't can help to set a firm boundary in this type of interaction. So long as the toxic person can blameshift and digress from their own behavior, they have succeeded in convincing you that you should be "shamed" for giving them any sort of realistic feedback.

6. Nitpicking and moving the goal posts.

The difference between constructive criticism and destructive criticism is the presence of a personal attack and impossible standards. These so-called "critics" often don't want to help you improve, they just want to nitpick, pull you down and scapegoat you in any way they can. Abusive narcissists and sociopaths employ a logical fallacy known as "moving the goalposts" in order to ensure that they have every reason to be perpetually dissatisfied with you. This is when, even after you've provided all the evidence in the world to validate your argument or taken an action to meet their request, they set up another expectation of you or demand more proof.

Do you have a successful career? The narcissist will then start to pick on why you aren't a multi-millionaire yet. Did you already fulfill their need to be excessively catered to? Now it's time to prove that you can also remain "independent." The goal posts will perpetually change and may not even be related to each other; they don't have any other point besides making you vie for the narcissist's approval and validation.

By raising the expectations higher and higher each time or switching them completely, highly manipulative and toxic people are able to instill in you a pervasive sense of unworthiness and of never feeling quite "enough." By pointing out one irrelevant fact or one thing you did wrong and developing a hyperfocus on it, narcissists get to divert from your strengths and pull you into obsessing over any flaws or weaknesses instead. They get you thinking about the next expectation of theirs you're going to have to meet – until eventually you've bent over backwards trying to fulfill their every need – only to realize it didn't change the horrific way they treated you.

Don't get sucked into nitpicking and changing goal posts – if someone chooses to rehash an irrelevant point over and over again to the point where they aren't acknowledging the work you've done to validate your point or satisfy them, their motive isn't to better understand. It's to further provoke you into feeling as if you have to constantly prove yourself. Validate and approve of yourself. Know that you are enough and you don't have to be made to feel constantly deficient or unworthy in some way.

7. Changing the subject to evade accountability.

This type of tactic is what I like to call the "What about me?" syndrome. It is a literal digression from the actual topic that works to redirect attention to a different issue altogether. Narcissists don't want you to be on the topic of holding them accountable for anything, so they will reroute discussions to benefit them. Complaining about their neglectful parenting? They'll point out a mistake you committed seven years ago. This type of diversion has no limits in terms of time or subject content, and often begins with a sentence like "What about the time when…"

On a macrolevel, these diversions work to derail discussions that challenge the status quo. A discussion about gay rights, for example, may be derailed quickly by someone who brings in another social justice issue just to distract people from the main argument.

As Tara Moss, author of Speaking Out: A 21st Century Handbook for Women and Girls, notes, specificity is needed in order to resolve and address issues appropriately – that doesn't mean that the issues that are being brought up don't matter, it just means that the specific time and place may not be the best context to discuss them.

Don't be derailed – if someone pulls a switcheroo on you, you can exercise what I call the "broken record" method and continue stating the facts without giving in to their distractions. Redirect their redirection by saying, "That's not what I am talking about. Let's stay focused on the real issue." If they're not interested, disengage and spend your energy on something more constructive – like not having a debate with someone who has the mental age of a toddler.

8. Covert and overt threats.

Narcissistic abusers and otherwise toxic people feel very threatened when their excessive sense of entitlement, false sense of superiority and grandiose sense of self are challenged in any way. They are prone to making unreasonable demands on others – while punishing you for not living up to their impossible to reach expectations.

Rather than tackle disagreements or compromises maturely, they set out to divert you from your right to have your own identity and perspective by attempting to instill fear in you about the consequences of disagreeing or complying with their demands. To them, any challenge results in an ultimatum and "do this or I'll do that" becomes their daily mantra.

If someone's reaction to you setting boundaries or having a differing opinion from your own is to threaten you into submission, whether it's a thinly veiled threat or an overt admission of what they plan to do, this is a red flag of someone who has a high degree of entitlement and has no plans of compromising. Take threats seriously and show the narcissist you mean business; document threats and report them whenever possible and legally feasible.

9. Name-calling.

Narcissists preemptively blow anything they perceive as a threat to their superiority out of proportion. In their world, only they can ever be right and anyone who dares to say otherwise creates a narcissistic injury that results in narcissistic rage. As Mark Goulston, M.D. asserts, narcissistic rage does not result from low self-esteem but rather a high sense of entitlement and false sense of superiority.

The lowest of the low resort to narcissistic rage in the form of name-calling when they can't think of a better way to manipulate your opinion or micromanage your emotions. Name-calling is a quick and easy way to put you down, degrade you and insult your intelligence, appearance or behavior while invalidating your right to be a separate person with a right to his or her perspective.

Name-calling can also be used to criticize your beliefs, opinions and insights. A well-researched perspective or informed opinion suddenly becomes "silly" or "idiotic" in the hands of a malignant narcissist or sociopath who feels threatened by it and cannot make a respectful, convincing rebuttal. Rather than target your argument, they target you as a person and seek to undermine your credibility and intelligence in any way they possibly can. It's important to end any interaction that consists of name-calling and communicate that you won't tolerate it. Don't internalize it: realize that they are resorting to name-calling because they are deficient in higher level methods.

10. Destructive conditioning.

Toxic people condition you to associate your strengths, talents, and happy memories with abuse, frustration and disrespect. They do this by sneaking in covert and overt put-downs about the qualities and traits they once idealized as well as sabotaging your goals, ruining celebrations, vacations and holidays. They may even isolate you from your friends and family and make you financially dependent upon them. Like Pavlov's dogs, you're essentially "trained" over time to become afraid of doing the very things that once made your life fulfilling.

Narcissists, sociopaths, psychopaths and otherwise toxic people do this because they wish to divert attention back to themselves and how you're going to please them. If there is anything outside of them that may threaten their control over your life, they seek to destroy it. They need to be the center of attention at all times. In the idealization phase, you were once the center of a narcissist's world – now the narcissist becomes the center of yours.

Narcissists are also naturally pathologically envious and don't want anything to come in between them and their influence over you. Your happiness represents everything they feel they cannot have in their emotionally shallow lives. After all, if you learn that you can get validation, respect and love from other sources besides the toxic person, what's to keep you from leaving them? To toxic people, a little conditioning can go a long way to keep you walking on eggshells and falling just short of your big dreams.

11. Smear campaigns and stalking.

When toxic types can't control the way you see yourself, they start to control how others see you; they play the martyr while you're labeled the toxic one. A smear campaign is a preemptive strike to sabotage your reputation and slander your name so that you won't have a support network to fall back on lest you decide to detach and cut ties with this toxic person. They may even stalk and harass you or the people you know as a way to supposedly "expose" the truth about you; this exposure acts as a way to hide their own abusive behavior while projecting it onto you.

Some smear campaigns can even work to pit two people or two groups against each other. A victim in an abusive relationship with a narcissist often doesn't know what's being said about them during the relationship, but they eventually find out the falsehoods shortly after they've been discarded.

Toxic people will gossip behind your back (and in front of your face), slander you to your loved ones or their loved ones, create stories that depict you as the aggressor while they play the victim, and claim that you engaged in the same behaviors that they are afraid you will accuse them of engaging in. They will also methodically, covertly and deliberately abuse you so they can use your reactions as a way to prove that they are the so-called "victims" of your abuse.

The best way to handle a smear campaign is to stay mindful of your reactions and stick to the facts. This is especially pertinent for high-conflict divorces with narcissists who may use your reactions to their provocations against you. Document any form of harassment, cyberbullying or stalking incidents and always speak to your narcissist through a lawyer whenever possible. You may wish to take legal action if you feel the stalking and harassment is getting out of control; finding a lawyer who is well-versed in Narcissistic Personality Disorder is crucial if that's the case. Your character and integrity will speak for itself when the narcissist's false mask begins to slip.

12. Love-bombing and devaluation.

Toxic people put you through an idealization phase until you're sufficiently hooked and invested in beginning a friendship or relationship with you. Then, they begin to devalue you while insulting the very things they admired in the first place. Another variation of this is when a toxic individual puts you on a pedestal while aggressively devaluing and attacking someone else who threatens their sense of superiority.

Narcissistic abusers do this all the time – they devalue their exes to their new partners, and eventually the new partner starts to receive the same sort of mistreatment as the narcissist's ex-partner. Ultimately what will happen is that you will also be on the receiving end of the same abuse. You will one day be the ex-partner they degrade to their new source of supply. You just don't know it yet. That's why it's important to stay mindful of the love-bombing technique whenever you witness behavior that doesn't align with the saccharine sweetness a narcissist subjects you to.

As life coach Wendy Powell suggests, slowing things down with people you suspect may be toxic is an important way of combating the love-bombing technique. Be wary of the fact that how a person treats or speaks about someone else could potentially translate into the way they will treat you in the future.

13. Preemptive defense.

When someone stresses the fact that they are a "nice guy" or girl, that you should "trust them" right away or emphasizes their credibility without any provocation from you whatsoever, be wary.

Toxic and abusive people overstate their ability to be kind and compassionate. They often tell you that you should "trust" them without first building a solid foundation of trust. They may "perform" a high level of sympathy and empathy at the beginning of your relationship to dupe you, only to unveil their false mask later on. When you see their false mask begins to slip periodically during the devaluation phase of the abuse cycle, the true self is revealed to be terrifyingly cold, callous and contemptuous.

Genuinely nice people rarely have to persistently show off their positive qualities – they exude their warmth more than they talk about it and they know that actions speak volumes more than mere words. They know that trust and respect is a two-way street that requires reciprocity, not repetition.

To counter a preemptive defense, reevaluate why a person may be emphasizing their good qualities. Is it because they think you don't trust them, or because they know you shouldn't? Trust actions more than empty words and see how someone's actions communicate who they are, not who they say they are.

14. Triangulation.

Bringing in the opinion, perspective or suggested threat of another person into the dynamic of an interaction is known as "triangulation." Often used to validate the toxic person's abuse while invalidating the victim's reactions to abuse, triangulation can also work to manufacture love triangles that leave you feeling unhinged and insecure.

Malignant narcissists love to triangulate their significant other with strangers, co-workers, ex-partners, friends and even family members in order to evoke jealousy and uncertainty in you. They also use the opinions of others to validate their point of view.

This is a diversionary tactic meant to pull your attention away from their abusive behavior and into a false image of them as a desirable, sought after person. It also leaves you questioning yourself – if Mary did agree with Tom, doesn't that mean that you must be wrong? The truth is, narcissists love to "report back" falsehoods about others say about you, when in fact, they are the ones smearing you.

To resist triangulation tactics, realize that whoever the narcissist is triangulating with is also being triangulated by your relationship with the narcissist as well. Everyone is essentially being played by this one person. Reverse "triangulate" the narcissist by gaining support from a third party that is not under the narcissist's influence – and also by seeking your own validation.

15. Bait and feign innocence.

Toxic individuals lure you into a false sense of security simply to have a platform to showcase their cruelty. Baiting you into a mindless, chaotic argument can escalate into a showdown rather quickly with someone who doesn't know the meaning of respect. A simple disagreement may bait you into responding politely initially, until it becomes clear that the person has a malicious motive of tearing you down.

By "baiting" you with a seemingly innocuous comment disguised as a rational one, they can then begin to play with you. Remember: narcissistic abusers have learned about your insecurities, the unsettling catchphrases that interrupt your confidence, and the disturbing topics that reenact your wounds – and they use this knowledge maliciously to provoke you. After you've fallen for it, hook line and sinker, they'll stand back and innocently ask whether you're "okay" and talk about how they didn't "mean" to agitate you. This faux innocence works to catch you off guard and make you believe that they truly didn't intend to hurt you, until it happens so often you can't deny the reality of their malice any longer.

It helps to realize when you're being baited so you can avoid engaging altogether. Provocative statements, name-calling, hurtful accusations or unsupported generalizations, for example, are common baiting tactics. Your gut instinct can also tell you when you're being baited – if you feel "off" about a certain comment and continue to feel this way even after it has been expanded on, that's a sign you may need to take some space to reevaluate the situation before choosing to respond.

16. Boundary testing and hoovering.

Narcissists, sociopaths and otherwise toxic people continually try and test your boundaries to see which ones they can trespass. The more violations they're able to commit without consequences, the more they'll push the envelope.

That's why survivors of emotional as well as physical abuse often experience even more severe incidents of abuse each and every time they go back to their abusers.

Abusers tend to "hoover" their victims back in with sweet promises, fake remorse and empty words of how they are going to change, only to abuse their victims even more horrifically. In the abuser's sick mind, this boundary testing serves as a punishment for standing up to the abuse and also for being going back to it. When narcissists try to press the emotional reset button, reinforce your boundaries even more strongly rather than backtracking on them.

Remember – highly manipulative people don't respond to empathy or compassion. They respond to consequences.

17. Aggressive jabs disguised as jokes.

Covert narcissists enjoy making malicious remarks at your expense. These are usually dressed up as "just jokes" so that they can get away with saying appalling things while still maintaining an innocent, cool demeanor. Yet any time you are outraged at an insensitive, harsh remark, you are accused of having no sense of humor. This is a tactic frequently used in verbal abuse.

The contemptuous smirk and sadistic gleam in their eyes gives it away, however – like a predator that plays with its food, a toxic person gains pleasure from hurting you and being able to get away with it. After all, it's just a joke, right? Wrong. It's a way to gaslight you into thinking their abuse is a joke – a way to divert from their cruelty and onto your perceived sensitivity. It is important that when this happens, you stand up for yourself and make it clear that you won't tolerate this type of behavior.

Calling out manipulative people on their covert put-downs may result in further gaslighting from the abuser but maintain your stance that their behavior is not okay and end the interaction immediately if you have to.

18. Condescending sarcasm and patronizing tone.

Belittling and degrading a person is a toxic person's forte and their tone of voice is only one tool in their toolbox. Sarcasm can be a fun mode of communication when both parties are engaged, but narcissists use it chronically as a way to manipulate you and degrade you. If you in any way react to it, you must be "too sensitive."

Forget that the toxic person constantly has temper tantrums every time their big bad ego is faced with realistic feedback – the victim is the hypersensitive one, apparently. So long as you're treated like a child and constantly challenged for expressing yourself, you'll start to develop a sense of hypervigilance about voicing your thoughts and opinions without reprimand. This self-censorship enables the abuser to put in less work in silencing you, because you begin to silence yourself.

Whenever you are met with a condescending demeanor or tone, call it out firmly and assertively. You don't deserve to be spoken down to like a child – nor should you ever silence yourself to meet the expectation of someone else's superiority complex.

"You should be ashamed of yourself" is a favorite saying of toxic people. Though it can be used by someone who is non-toxic, in the realm of the narcissist or sociopath, shaming is an effective method that targets any behavior or belief that might challenge a toxic person's power. It can also be used to destroy and whittle away at a victim's self-esteem: if a victim dares to be proud of something, shaming the victim for that specific trait, quality or accomplishment can serve to diminish their sense of self and stifle any pride they may have.

Malignant narcissists, sociopaths and psychopaths enjoy using your own wounds against you – so they will even shame you about any abuse or injustice you've suffered in your lifetime as a way to retraumatize you. Were you a childhood abuse survivor? A malignant narcissist or sociopath will claim that you must've done something to deserve it, or brag about their own happy childhood as a way to make you feel deficient and unworthy. What better way to injure you, after all, than to pick at the original wound? As surgeons of madness, they seek to exacerbate wounds, not help heal them.

If you suspect you're dealing with a toxic person, avoid revealing any of your vulnerabilities or past traumas. Until they've proven their character to you, there is no point disclosing information that could be potentially used against you.

20. Control.

Most importantly, toxic abusers love to maintain control in whatever way they can. They isolate you, maintain control over your finances and social networks, and micromanage every facet of your life. Yet the most powerful mechanism they have for control is toying with your emotions.

That's why abusive narcissists and sociopaths manufacture situations of conflict out of thin air to keep you feeling off center and off balanced. That's why they chronically engage in disagreements about irrelevant things and rage over perceived slights. That's why they emotionally withdraw, only to re-idealize you once they start to lose control. That's why they vacillate between their false self and their true self, so you never get a sense of psychological safety or certainty about who your partner truly is.

The more power they have over your emotions, the less likely you'll trust your own reality and the truth about the abuse you're enduring. Knowing the manipulative tactics and how they work to erode your sense of self can arm you with the knowledge of what you're facing and at the very least, develop a plan to regain control over your own life and away from toxic people. [Continue Reading What In Tarnation?]
The Unethicals ??


Should $upreme Partisan Unethicals resign, be impeached, or go to jail like Regular Folks?

SUPREME COURT CRITICISM
and CONTROVERSIES

From Wikipedia, the free encyclopedia

https://en.wikipedia.org/wiki/Supreme_Court_of_the_United_States#Criticism_and_controversies

The Supreme Court has been the object of criticisms and controversies on a range of issues. Among them:

Democratic backsliding
Main article: Democratic backsliding in the United States

Thomas Keck argues that the Supreme Court has rarely provided an effective check against democratic abuses, especially at five major constitutional crises throughout US History, and finds signs that the Roberts Court seems to play an even more damaging role than most of its predecessors in undermining American democracy. He contends that Americans may already have permanent minority rule, but that a win for the independent state legislature theory in Moore v. Harper would confirm the need for court packing to try and save American democracy. Aziz Z. Huq argues that by blocking progress of democratizing institutions, increasing the disparity in wealth and power, and empowering an authoritarian white nationalist movement, that the Supreme Court has already created a "permanent minority" that is incapable of democratic defeat.

Gifts and outside income

The 21st century has seen increased scrutiny of justices accepting expensive gifts, travel and direct income without any oversight (see: Lack of Accountability below) that would enforce recusals from cases that present conflicts of interest. Members of the Roberts Court often accept gifts, travel, book deals and speaking fees, which rarely lead to recusals by the justices when deciding on cases of interest to those who hired the justices to speak. In 2016, Stephen Spaulding, the legal director at Common Cause, said: "There are fair questions raised by some of these trips about their commitment to being impartial."

Subsequent to news reports of undue influence finessed through donations to the Supreme Court Historical Society, published during the previous summer; on December 8, 2022, the House Committee on the Judiciary convened a hearing to determine covert activity and influence on SCOTUS members by the Faith and Action (now Faith and Liberty) group, entitled "Undue Influence: Operation Higher Court and Politicking at SCOTUS", at which Donald K. Sherman, chief counsel for watchdog group Citizens for Responsibility and Ethics in Washington (CREW), testified to the inherent danger of wealthy activists accessing and influencing justices, noting that Supreme Court justices are not subject to the gift bans applied to lower court judges, so that justices are "accepting gifts based on whether they choose to accept them or not".

Additional concerns have been raised at the potential conflict of Justices being swayed through their spouses' method of income and connection to cases, as a majority of the information is redacted from the Justice's ethical disclosure forms.

Increasing partisanship

Unlike constitutional courts in most democracies and contrary to the ideal taught in civics classes, the U.S. Supreme Court appears to be an increasingly partisan institution. The partisan refusal to act on the nomination of Merrick Garland, citing a presidential election that was eight months away, together with the same partisan majority expediting the nomination of Amy Coney Barrett held less than 2 months before the 2020 presidential election four years later, showed that the Senate deems the institution to be of partisan importance. Further evidence of partisanship can be found in the sinking confidence ratings for the Court among Independents (25%) and Democrats (13%) in the 2022 Gallup poll. Lastly, FiveThirtyEight found the number of unanimous decisions dropped from the 20-year average of nearly 50% to nearly 30% in 2021 while party-line rulings increased from a 60-year average just above zero to a record high 21%.

Individual rights

Court decisions have been criticized for failing to protect individual rights: the Dred Scott (1857) decision upheld slavery; Plessy v. Ferguson (1896) upheld segregation under the doctrine of separate but equal; Kelo v. City of New London (2005) was criticized by prominent politicians, including New Jersey governor Jon Corzine, as undermining property rights. Some critics suggest the 2009 bench with a conservative majority has "become increasingly hostile to voters" by siding with Indiana's voter identification laws which tend to "disenfranchise large numbers of people without driver's licenses, especially poor and minority voters", according to one report. Senator Al Franken criticized the court for "eroding individual rights." However, others argue that the court is too protective of some individual rights, particularly those of people accused of crimes or in detention. For example, Chief Justice Warren Burger was an outspoken critic of the exclusionary rule, and Justice Scalia criticized the court's decision in Boumediene v. Bush for being too protective of the rights of Guantanamo detainees, on the grounds that habeas corpus was "limited" to sovereign territory.

Judicial activism

The Supreme Court has been criticized for not keeping within Constitutional bounds by engaging in judicial activism, rather than merely interpreting law and exercising judicial restraint. Claims of judicial activism are not confined to any particular ideology. An often cited example of conservative judicial activism is the 1905 decision in Lochner v. New York, which has been criticized by many prominent thinkers, including Robert Bork, Justice Antonin Scalia, and Chief Justice John Roberts, and which was reversed in the 1930s.

An often cited example of liberal judicial activism is Roe v. Wade (1973), which legalized abortion on the basis of the "right to privacy" inferred from the Fourteenth Amendment, a reasoning that some critics argued was circuitous, and the case was overturned by Dobbs v. Jackson (2022). Legal scholars, justices, and presidential candidates have criticized the Roe decision.

The progressive Brown v. Board of Education decision banning racial segregation in public schools has been criticized by conservatives such as Patrick Buchanan, former associate justice nominee and solicitor general Robert Bork and former presidential contender Barry Goldwater.

More recently, Citizens United v. Federal Election Commission was criticized for expanding upon the precedent in First National Bank of Boston v. Bellotti (1978) that the First Amendment applies to corporations. President Abraham Lincoln warned, referring to the Dred Scott decision, that if government policy became "irrevocably fixed by decisions of the Supreme Court... the people will have ceased to be their own rulers." Former justice Thurgood Marshall justified judicial activism with these words: "You do what you think is right and let the law catch up."

During different historical periods, the court has leaned in different directions. Critics from both sides complain that activist judges abandon the Constitution and substitute their own views instead. Critics include writers such as Andrew Napolitano, Phyllis Schlafly, Mark R. Levin, Mark I. Sutherland, and James MacGregor Burns. Past presidents from both parties have attacked judicial activism, including Franklin D. Roosevelt, Richard Nixon, and Ronald Reagan. Failed Supreme Court nominee Robert Bork wrote: "What judges have wrought is a coup d'état,– slow-moving and genteel, but a coup d'état nonetheless" Brian Leiter wrote that "Given the complexity of the law and the complexity involved in saying what really happened in a given dispute, all judges, and especially those on the Supreme Court, often have to exercise a quasi-legislative power," and "Supreme Court nominations are controversial because the court is a super-legislature, and because its moral and political judgments are controversial."

Judicial interference in political disputes

Some Court decisions have been criticized for injecting the court into the political arena, and deciding questions that are the purview of the other two branches of government. The Bush v. Gore decision, in which the Supreme Court intervened in the 2000 presidential election and effectively chose George W. Bush over Al Gore, has been criticized extensively, particularly by liberals. [excessive citations] Another example are Court decisions on apportionment and re-districting: in Baker v. Carr, the court decided it could rule on apportionment questions; Justice Frankfurter in a "scathing dissent" argued against the court wading into so-called political questions.

Lack of accountability

The ethics rules guiding the court's members are set and enforced by the justices, meaning the members of the court have no external checks on their behavior other than the impeachment of a justice by Congress. Lower courts, by contrast, discipline according to the 1973 Code of Conduct for U.S. judges which is enforced by the Judicial Conduct and Disability Act of 1980. The lack of external enforcement of ethics or other conduct violations makes the Supreme Court an extreme outlier in modern organizational best-practices.

Lifetime tenure

Critic Larry Sabato wrote: "The insularity of lifetime tenure, combined with the appointments of relatively young attorneys who give long service on the bench, produces senior judges representing the views of past generations better than views of the current day." Sanford Levinson has been critical of justices who stayed in office despite medical deterioration based on longevity. James MacGregor Burns stated lifelong tenure has "produced a critical time lag, with the Supreme Court institutionally almost always behind the times." Proposals to solve these problems include term limits for justices, as proposed by Levinson and Sabato and a mandatory retirement age proposed by Richard Epstein, among others. However, others suggest lifetime tenure brings substantial benefits, such as impartiality and freedom from political pressure. Alexander Hamilton in Federalist 78 wrote "nothing can contribute so much to its firmness and independence as permanency in office."

Not choosing enough cases to review

Senator Arlen Specter said the court should "decide more cases"; on the other hand, although Justice Scalia acknowledged in a 2009 interview that the number of cases that the court heard then was smaller than when he first joined the Supreme Court, he also stated that he had not changed his standards for deciding whether to review a case, nor did he believe his colleagues had changed their standards. He attributed the high volume of cases in the late 1980s, at least in part, to an earlier flurry of new federal legislation that was making its way through the courts.

Power excess

This criticism is related to complaints about judicial activism. George Will wrote that the court has an "increasingly central role in American governance." It was criticized for intervening in bankruptcy proceedings regarding ailing carmaker Chrysler Corporation in 2009. A reporter wrote that "Justice Ruth Bader Ginsburg's intervention in the Chrysler bankruptcy" left open the "possibility of further judicial review" but argued overall that the intervention was a proper use of Supreme Court power to check the executive branch. Warren E. Burger, before becoming Chief Justice, argued that since the Supreme Court has such "unreviewable power", it is likely to "self-indulge itself", and unlikely to "engage in dispassionate analysis." Larry Sabato wrote "excessive authority has accrued to the federal courts, especially the Supreme Court."

The 2021–2022 term of the court was the first full term following the appointment of three judges by Republican president Donald Trump — Neil Gorsuch, Brett Kavanaugh, and Amy Coney Barrett — which created a six-strong conservative majority on the court. Subsequently, at the end of the term, the court issued a number of decisions that favored this conservative majority while significantly changing the landscape with respect to rights. These included Dobbs v. Jackson Women's Health Organization which overturned Roe v. Wade and Planned Parenthood v. Casey in recognizing abortion is not a constitutional right, New York State Rifle & Pistol Association, Inc. v. Bruen which made public possession of guns a protected right under the Second Amendment, Carson v. Makin and Kennedy v. Bremerton School District which both weakened the Establishment Clause separating church and state, and West Virginia v. EPA which weakened the power of executive branch agencies to interpret their congressional mandate. Several observers considered this a shift of government power into the Supreme Court, and a "judicial coup" by some members of Congress including Representative Alexandria Ocasio-Cortez, urging action to reform the Supreme Court.

Secretive proceedings
Further information: Shadow docket and List of United States Supreme Court leaks

The court has been criticized for keeping its deliberations hidden from public view. For example, the increasing use of a 'shadow docket' facilitates the court making decisions in secret without hearing oral arguments or giving an explanation regarding its ruling. According to a review of Jeffrey Toobin's 2007 book The Nine: Inside the Secret World of the Supreme Court; "Its inner workings are difficult for reporters to cover, like a closed 'cartel', only revealing itself through 'public events and printed releases, with nothing about its inner workings." The reviewer writes: "few (reporters) dig deeply into court affairs. It all works very neatly; the only ones hurt are the American people, who know little about nine individuals with enormous power over their lives." A Fairleigh Dickinson University poll conducted in 2010 found that 61% of American voters agreed that televising Court hearings would "be good for democracy", and 50% of voters stated they would watch Court proceedings if they were televised.

Selection biases
Main articles: United States Senate § Selection bias, and United States Electoral College § Criticism

The electoral college (which elects the President who nominates the justices) and the US Senate which confirms the justices, both have biases that, for example, currently favor republicans, making it likely those biases have been transferred to what was in 2018, the most conservative Supreme Court since FDR's first term.

In addition, the Federalist Society acted as a filter for judicial nominations during the Trump administration, ensuring the latest conservative justices lean even further to the right. David Litt critiques it as "an attempt to impose rigid ideological dogma on a profession once known for intellectual freedom."

State vs. federal power debate

There has been debate throughout American history about the boundary between federal and state power. While Framers such as James Madison and Alexander Hamilton argued in The Federalist Papers that their then-proposed Constitution would not infringe on the power of state governments, others argue that expansive federal power is good and consistent with the Framers' wishes. The Tenth Amendment to the United States Constitution explicitly grants "powers not delegated to the United States by the Constitution, nor prohibited by it to the States, are reserved to the States respectively, or to the people."

The court has been criticized for giving the federal government too much power to interfere with state authority. One criticism is that it has allowed the federal government to misuse the Commerce Clause by upholding regulations and legislation which have little to do with interstate commerce, but that were enacted under the guise of regulating interstate commerce; and by voiding state legislation for allegedly interfering with interstate commerce. For example, the Commerce Clause was used by the Fifth Circuit Court of Appeals to uphold the Endangered Species Act, thus protecting six endemic species of insect near Austin, Texas, despite the fact that the insects had no commercial value and did not travel across state lines; the Supreme Court let that ruling stand without comment in 2005. Chief Justice John Marshall asserted Congress's power over interstate commerce was "complete in itself, may be exercised to its utmost extent, and acknowledges no limitations, other than are prescribed in the Constitution." Justice Alito said congressional authority under the Commerce Clause is "quite broad"; modern-day theorist Robert B. Reich suggests debate over the Commerce Clause continues today.

Advocates of states' rights such as constitutional scholar Kevin Gutzman have also criticized the court, saying it has misused the Fourteenth Amendment to undermine state authority. Justice Brandeis, in arguing for allowing the states to operate without federal interference, suggested that states should be laboratories of democracy. One critic wrote "the great majority of Supreme Court rulings of unconstitutionality involve state, not federal, law." Others see the Fourteenth Amendment as a positive force that extends "protection of those rights and guarantees to the state level." More recently, the issue of federal power is central in the prosecution of Gamble v. United States, which is examining the doctrine of "separate sovereigns", whereby a criminal defendant can be prosecuted by a state court and then by a federal court.

Too slow

British constitutional scholar Adam Tomkins sees flaws in the American system of having courts (and specifically the Supreme Court) act as checks on the Executive and Legislative branches; he argues that because the courts must wait, sometimes for years, for cases to navigate their way through the system, their ability to restrain other branches is severely weakened. In contrast, various other countries have a dedicated constitutional court that has original jurisdiction on constitutional claims brought by persons or political institutions; for example, the Federal Constitutional Court of Germany, which can declare a law unconstitutional when challenged.

Too small
Main article: Supreme Court of the United States § Size of the court

The U.S. Supreme Court is the smallest (9 justices) of any major nation and could be expanded without a constitutional amendment. Some have argued that 9 justices is too small a number to represent the perspectives of more than 300 million people, and that the number of seats on the Supreme Court should be expanded, with Jonathan Turley, advocating for 19 justices.


Cartoon by: R.J. Matson, @National Press, @CQ Roll Call, @CagleCartoons, @Wikipedia

Supreme Court on ethics issues

Not broken, no fix needed

"So we have investigated ourselves & found no wrongdoing"
by Jessica Gresko via Iblamemyparentstoo
Dahbud Mensch

~ Stuck in the middle with who?
~ "State capitalism" is just capitalism

Beck ~ Where it's at *Stage graphics via Drew Tyndell

The Left says corrupt billionaires are the problem... the
Right says corrupt government is the problem. And I'm here like...
You do realize corrupt billionaires are running the corrupt government, right?

"State capitalism" is just capitalism (i.redd.it) via Dependent-Mission999


5FDP vs. Billy Idol ~ Rebel Yell Over It, DJ Schmolli via SrvTech

NONE of the ABOVE should be a valid choice on voter ballots!
Kent State, May 4, 1970
On May 4, 1970
POLITICIANS
Authorize Murder
of Peaceful Students!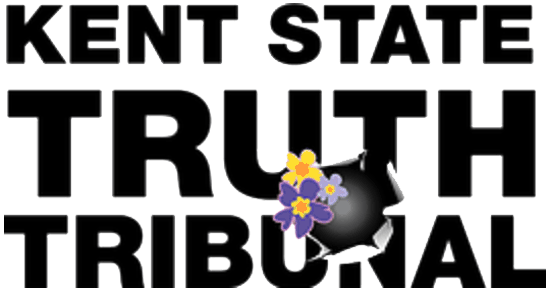 Kent State Truth Tribunal
Seeking Truth & Justice at Kent State
The Day that Changed America
On May 4, 1970 the Ohio National Guard opened fire on unarmed students protesting America´s invasion of Cambodia. Four students were killed and nine were wounded. The incident triggered national outrage in a country already divided over the Vietnam War. In the days that followed more than four million students rose up in dissent across 900 campuses, generating the only nationwide student protest in U.S. history.
The Kent State shootings have never been thoroughly examined and no person or group has been held accountable for wrongdoing. Forty years later, family members of those killed have initiated the Kent State Truth Tribunal to preserve and honor the stories of those whose lives have been touched by this tragedy. Taking inspiration from British Prime Minister David Cameron´s apology for the Bloody Sunday killings on June 15, 2010, the KSTT seeks official acknowledgment of the 1970 Kent State shootings. ~ http://www.truthtribunal.org/
Kent State
Anniversary Blues
In my book, Magic Mushrooms and Other Highs: From Toad Slime to Ecstasy, Freddy Berthoff described his mescaline trip at a Crosby, Stills, Nash and Young concert in the summer of 1970 when he was 15. "Earlier that spring," he wrote, "the helmeted, rifle-toting National Guard came up over the rise during a peace-in-Vietnam rally at Kent State University. And opened fire on the crowd. I always suspected it was a contrived event, as if someone deep in the executive branch had said, 'We've got to teach those commie punks a lesson.'" Actually, President Nixon had called antiwar protesters "bums" two days before the shootings. While Freddy was peaking on mescaline, CSNY sang a new song about the massacre:
Tin soldiers and Nixon coming
We're finally on our own
This summer I hear the drumming
Four dead in O-hi-o…
Plus nine wounded. Sixty-seven shots – dum-dum bullets that exploded upon impact -- had been fired in 13 seconds. This incident on May 4, 1970 resulted in the first general student strike in U.S. history, encompassing over 400 campuses.
Arthur Krause, father of one of the dead students, Allison, got a call from John Ehrlichman, Assistant to the President for Domestic Affairs, who said, "There will be a complete investigation." Krause responded, "Are you sure about that?" And the reply: "Mr. Krause, I promise you, there will be no whitewash."
But NBC News correspondent James Polk discovered a memo marked "Eyes Only" from Ehrlichman to Attorney General John Mitchell ordering that there be no federal grand jury investigation of the killings, because Nixon adamantly opposed such action.
Polk reported that, "In 1973, under a new Attorney General, Elliot Richardson, the Justice Department reversed itself and did send the Kent State case to a federal grand jury. When that was announced, Richardson said to an aide he got a call from the White House. He was told that Richard Nixon was so upset, they had to scrape the president off the walls with a spatula."
Last year, Allison Krause's younger sister, Laurel, was relaxing on the front deck of her home in California when she saw the County Sheriff's Deputy coming toward her, followed by nearly two dozen men. "Then, before my eyes," she recalls, "the officers morphed into a platoon of Ohio National Guardsmen marching onto my land. They were here because I was cultivating medical marijuana. I realized the persecution I was living through was similar to what many Americans and global citizens experience daily. This harassment even had parallels to Allison's experience before she was murdered."
What if you knew her
And found her dead on the ground
How can you run when you know?
Now, 40 years later, Laurel, her mother and other Kent State activists have been organizing the "2010 Kent State Truth Tribunal" (see http://bit.ly/8AD8TQ) scheduled for May 1-4 on the campus where the slaughter of unarmed demonstrators originally occurred. The invitation to participate in sharing their personal narratives has been extended to 1970 protesters, witnesses, National Guardsmen, Ohio and federal government officials, university administrators and educators, local residents, families of the victims. The purpose is to uncover the truth.
Laurel was 0nly 15 when the Kent State shootings took place. "Like any 15-year-old, my coping mechanisms were undeveloped at best. Every evening, I remember spending hours in my bedroom practicing calligraphy to Neil Young's 'After the Goldrush,' artistically copying phrases of his music, smoking marijuana to calm and numb my pain." When she was arrested for legally growing marijuana, "They cuffed me and read my rights as I sobbed hysterically. This was the first time I flashed back and revisited the utter shock, raw devastation and feeling of total loss since Allison died. I believed they were going to shoot and kill me, just like Allison. How ironic, I thought. The medicine that kept me safe from experiencing post-traumatic stress disorder now led me to relive that horrible experience as the cops marched onto my property."
She began to see the interconnectedness of those events. The dehumanization of Allison was the logical, ultimate extension of the dehumanization of Laurel. Legally, two felonies were reduced to misdemeanors, and she was sentenced to 25 hours of community service. But a therapist, one of Allison's friends from Kent State, suggested to Laurel that the best way to deal with the pain of PTSD was to make something good come out of the remembrance, the suffering and the pain. "That's when I decided to transform the arrest into something good for me," she says, "good for all. It was my only choice, the only solution to cure this memorable, generational, personal angst. My mantra became, 'This is the best thing that ever happened to me.' And it has been." That's why she's fighting so hard for the truth to burst through cement like blades of grass.
Kent State shootings
From Wikipedia, the free encyclopedia
Ohio (Crosby, Stills, Nash & Young)
From Wikipedia, the free encyclopedia

Ohio ~ Crosby, Stills, Nash & Young from Mr. Gibbons

Murder In 13 Seconds: Kent State Story from Joel Baker
How the Kent State massacre marked
the start of America's polarization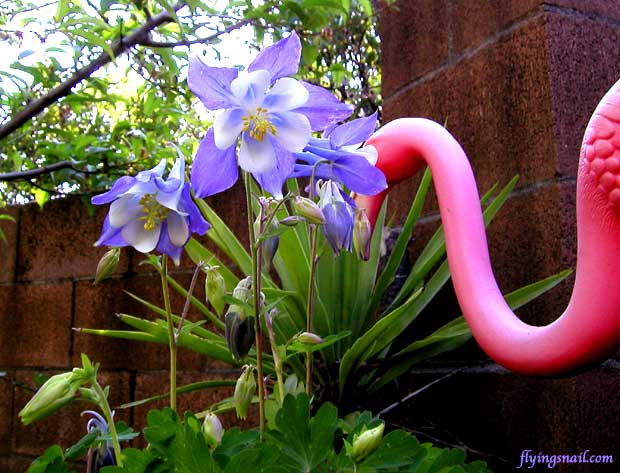 Where Have All the Flowers Gone?
Republicans, led by Richard 'the crook' Nixon & Ohio Politicians,
were responsible for murdering innocent children @ Kent State,
DNDs ('Do Nothing Democrats') remained silent, while Nobody cared?
NONE of the ABOVE should be a valid choice on voter ballots!
Tainted News:
Tomi Lahren should fight addiction and not have to step on "used heroin needles" to get high?

Saluting the Heroes of the Coronavirus Pandumbic The Daily Show w/Trevor Noah via Joey deVilla
1,000,000
March 23, 2022 Coronavirus (COVID-19) Stats & Numbers showed:
One Million (U.S.A.) HUMANS DEAD
Nobody really knows that ... on May 13, 2023 there have been
1,131,328
provisional COVID-19 deaths in the United States, begging the question:
Was Tainted News Accessory to Murder?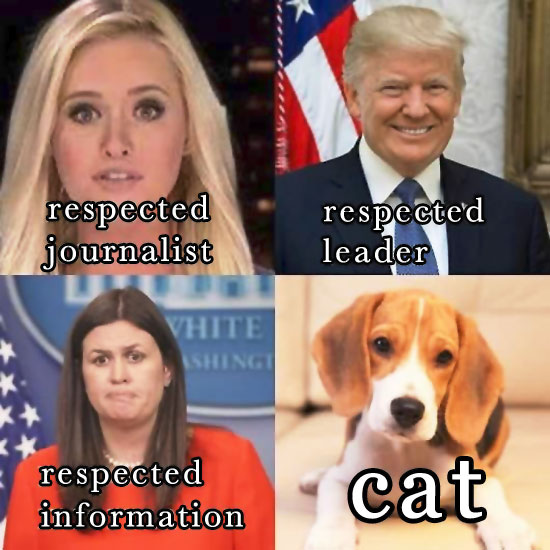 The lie can be maintained only for such time as the State can shield the people from the political, economic and/or military consequences of the lie. It thus becomes vitally important for the State to use all of its powers to repress dissent, for the truth is the mortal enemy of the lie, and thus by extension, the truth becomes the greatest enemy of the State. Joseph Goebbels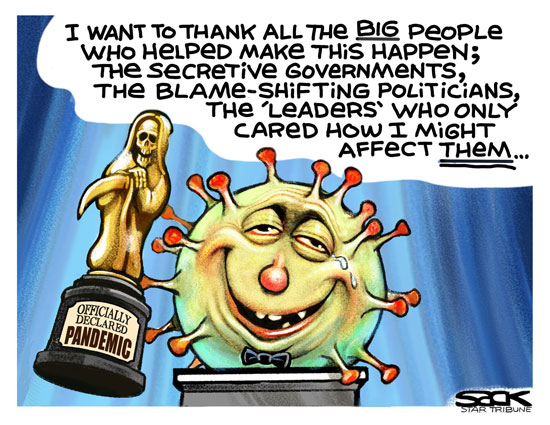 I want to thank all the BIG people who helped make this happen; the secretive governments,
the blame-shifting politicians, the 'leaders' who only cared how I might affect THEM...
Cartoon by Steve Sack @ Star Tribune https://en.wikipedia.org/wiki/Star_Tribune...
Whenever any Form of Government becomes destructive of these ends, it is the Right of the People to alter or to abolish it, and to institute new Government, laying its foundation on such principles and organizing its powers in such form, as to them shall seem most likely to effect their Safety and Happiness. Declaration of Independence

Positively 4th Street, Bob Dylan, HQ via Franciescoli Polanni
Forget the politicians. They are irrelevant. The politicians are put there to give you the idea that you have freedom of choice. You don't. You have no choice! You have OWNERS! They own you! They own everything. They own all the important land. They own and control the corporations. They've long since bought, and paid for the Senate, the Congress, the state houses, the city halls, they got the judges in their back pockets and they own all the big media companies, so they control just about all of the news and information you get to hear. George Carlin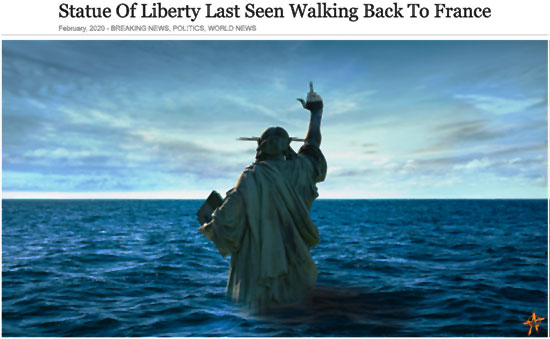 Statue of Liberty last seen walking back to France
Feetlines ~ Is There A CURE Yet? ~ 202209.06: How about antibody SP1-77 ?
It has now been, way over, three years!
Is There A CURE Yet? ...asking for a friend.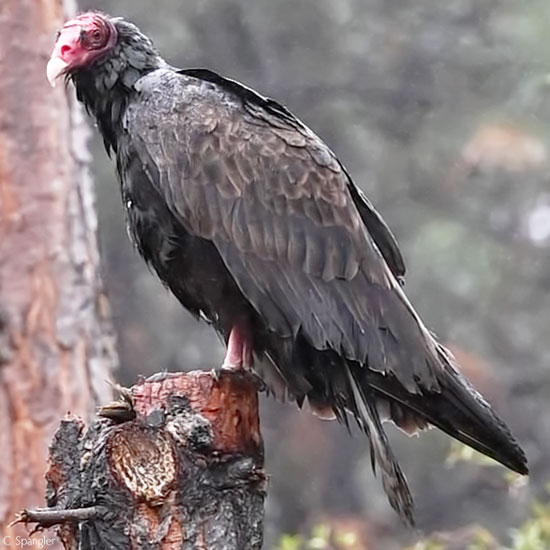 Scientists Discover an Antibody
That Can Take Out All COVID-19 Variants
https://www.prevention.com/health/a41092334/antibody-neutralize-covid-variants/
And they hope to create a new vaccine with it.
by Korin Miller, @ Prevention, September 6, 2022
COVID-19 vaccines have been effective at keeping people from getting severely ill and dying from the virus, but they've required different boosters to try to keep on top of all of the coronavirus variants that have popped up. Now, researchers have discovered an antibody that neutralizes all known COVID-19 variants.
The antibody, called SP1-77, is the result of a collaborative effort from researchers at Boston Children's Hospital and Duke University. Results from mouse studies they've conducted were recently published in the journal Science Immunology, and they look promising.
But what does it mean, exactly, to have an antibody that can neutralize all variants of COVID-19, and what kind of impact will this have on vaccines in the future? Here's what you need to know.
What is SP1-77
[Click for Updated: Current Articles & Source @ freespoke.com]
SP1-77 is an antibody developed by researchers that so far can neutralize all forms of SARS-CoV-2, the virus that causes COVID-19. It was created after researchers modified a mouse model that was originally made to search for broadly neutralizing antibodies to HIV, which also mutates. [continue reading @ Prevention]
Heads up folks:

Bacteria from respiratory droplets spread by one sneeze,
singing one minute, talking one minute, & two coughs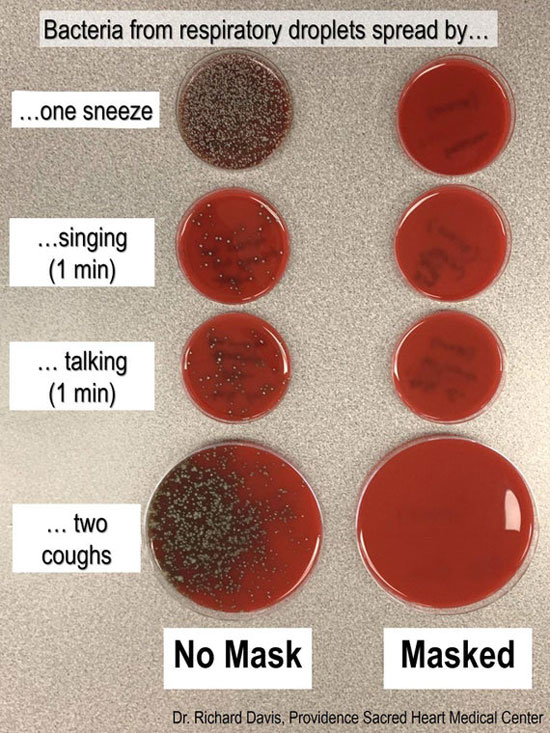 via Dr. Richard Davis @ Providence Sacred Heart Medical Center
ASIFA-SF, Karl Cohen
~ Association International du Film d'Animation, SF Newsletter
ASIFA-SF March 2023 Newsletter [PDF]

This is a big issue including an advancement in animating
dinosaurs, festival news, and a lot more, size/2MB ... K.C.
Boptime ~ w/Even Steven Leech
~ Saturday Mornings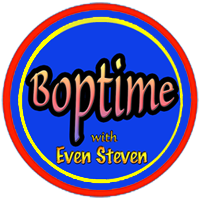 Boptime begins at 6am (EDT) on Saturday, May 6th with oldies back to back to back. At 7am (EDT) we present the final installment of The Heart & Soul of Delaware Rock n' Roll with local artists from the late 1970s and early 1980s including the Sin City Band and George Thorogood and reaching into the 1990s with three popular local bands; Schroeder, Zen Guerrilla, and The Verge, and even though it's the final installment, you can get more of the history of Delaware rock n' roll by going to our new Facebook page: https://www.facebook.com/profile.php?id=100091938938526. At 8am (EDT) on Rockabilly Ridge Michael Ace is on time with tunes about clocks and keeping time. At 9am (EDT) on Beatlemania!!! we bop back to this day in 1965, while the build-up in Vietnam was increasing, but the music was good. ~ Steve
BOPTIME: Saturday, 6 AM Eastern, 3 AM Pacific time
Go To: http://www.wvud.org/?page_id=24
Click on a listening link below the WVUD logo:



Boptime available locally in Delaware on:
WVUD-FM 91.3
Shoutcast = [Search: WVUD] || TuneIn
---
Notes from ~@~
Freedom of expression and freedom of speech aren't really important unless they're heard...It's hard for me to stay silent when I keep hearing that peace is only attainable through war. And there's nothing more scary than watching ignorance in action. So I dedicated this Emmy to all the people who feel compelled to speak out and not afraid to speak to power and won't shut up and refuse to be silenced.  Tom Smothers

Carlin Step, DJ Steve Porter & Eli Wilkie via Roland Kardeby

The Great Bell Chant (The End of Suffering) via R Smittenaar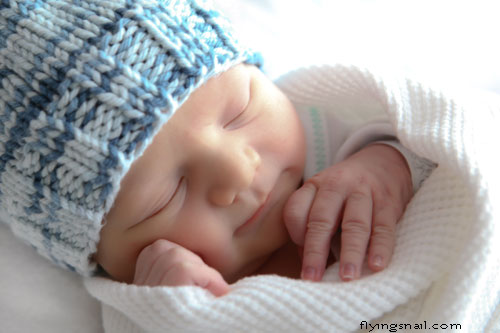 One Day, Matisyahu

Unsung Hero via Rattakarn Srithavatchai "Garn"
The Sacred Clowns ~ Heyókȟa
The Heyókȟa symbolize and portray many aspects of the sacred, the Wakȟáŋ. Their satire presents important questions by fooling around. They ask difficult questions, and say things others are too afraid to say. By reading between the lines, the audience is able to think about things not usually thought about, or to look at things in a different way.
Principally, the Heyókȟa functions both as a mirror and a teacher, using extreme behaviors to mirror others, thereby forcing them to examine their own doubts, fears, hatreds, and weaknesses. Heyókȟas also have the power to heal emotional pain; such power comes from the experience of shame--they sing of shameful events in their lives, beg for food, and live as clowns. They provoke laughter in distressing situations of despair and provoke fear and chaos when people feel complacent and overly secure, to keep them from taking themselves too seriously or believing they are more powerful than they are.
In addition, sacred clowns serve an important role in shaping tribal codes. Heyókȟa's don't seem to care about taboos, rules, regulations, social norms, or boundaries. Paradoxically, however, it is by violating these norms and taboos that they help to define the accepted boundaries, rules, and societal guidelines for ethical and moral behavior. This is because they are the only ones who can ask "Why?" about sensitive topics and employ satire to question the specialists and carriers of sacred knowledge or those in positions of power and authority. In doing so, they demonstrate concretely the theories of balance and imbalance. Their role is to penetrate deception, turn over rocks, and create a deeper awareness.

Develop Your Mind, Not Sacred Sites
Only after the last tree has been cut down, Only after the last river has been poisoned, Only after the last fish has been caught, Only then will you find money cannot be eaten. ~ Cree Prophecy
Nobody for President ~ NONE of the ABOVE should be a choice on voter ballots!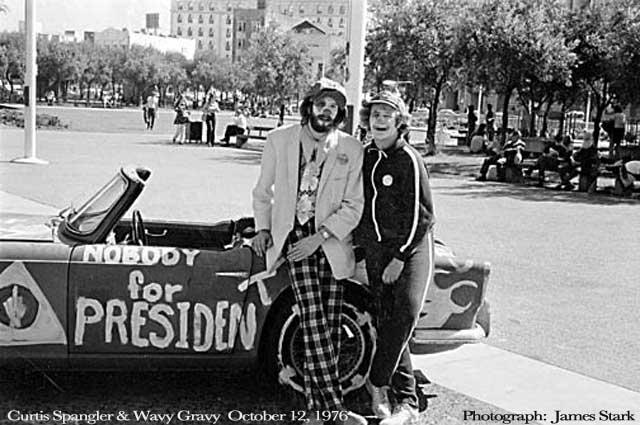 Curtis Spangler & Wavy Gravy, Nobody for President, 197610.12 ~ Photo: James Stark
Nobody bakes apple pie better than Mom, is eternal, perfect, has all the answers, ended war, will love you forever, brought peace to our time, fixed global warming, fed the hungry & destitute, knows, cares, shives a git about you, loves you when you're down & out, and if elected will not lie to, or steal from, 'the people'; ...begging a question, What's NOTA's entry fee ...more lies that lead to mass murder or human sacrifice, when Nobody says why not try love again?

American Dream, George Carlin via Ishtar [Not Work Safe] Alternative source with text
NOBODY should have that much power!
NONE of the ABOVE should be a valid choice on voter ballots!
Message
via
Mike Pinder
Oh, I hope that I see you again I never even caught your name As you looked through my window pane ~ So I'm writing this message today I'm thinking that you'll have a way Of hearing the notes in my tune ~ Where are you going? Where have you been? I can imagine other worlds you have seen ~ Beautiful faces and music so serene ~ So I do hope I see you again My universal citizen You went as quickly as you came ~ You know the power Your love is right You have good reason To stay out of sight ~~ But break our illusions and help us Be the light. Mike Pinder

Why I Think This World Should End, Prince EA via Prince EA
Without love in the dream, it will never come true. ~ Jerry Garcia/Robert Hunter
And in the end, the love you take is equal to the love you make. ~ John Lennon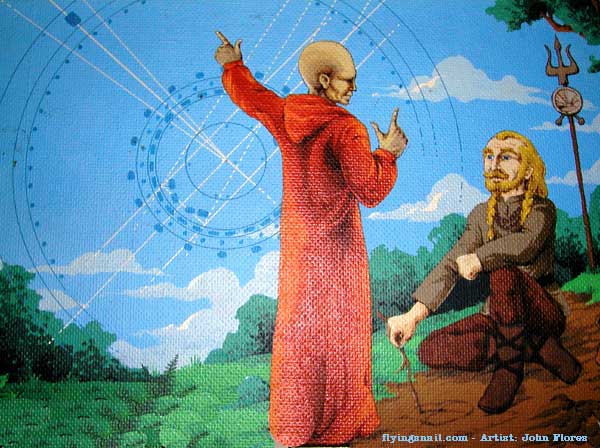 ---
---
The man whispered, "God, speak to me" and a meadowlark sang. But the man did not hear. So the man yelled "God, speak to me" and the thunder rolled across the sky. But the man did not listen. The man looked around and said, "God let me see you" and a star shined brightly. But the man did not notice. And the man shouted, "God show me a miracle" and a life was born. But the man did not know. So the man cried out in despair, "Touch me God, and let me know you are there" Whereupon God reached down and touched the man, But the man brushed the butterfly away and walked on.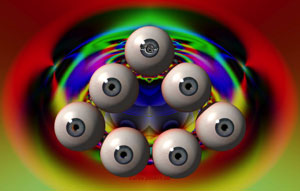 Don't miss out on a blessing because
it isn't packaged the way you expect!
---
---

DuckDuckGo ~ The search engine that doesn't track you
Some search sites have been banned from scanning local content since 2012.
Please use DuckDuckGo.com or Bing.com for search.
{ ͡ʘ ͜ʖ ͡ʘ} Did politicians lie about Daylight Saving Time? { ͡ʘ ͜ʖ ͡ʘ}