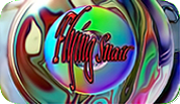 During times of universal deceit, telling the truth becomes a revolutionary act. ~ George Orwell
Forget the politicians ... They are irrelevant. The politicians are put there to give you the idea that you have freedom of choice. You don't. You have no choice! You have OWNERS! They own you! They own everything. They own all the important land. They own and control the corporations. They've long since bought, and paid for the Senate, the Congress, the state houses, the city halls, they got the judges in their back pockets and they own all the big media companies, so they control just about all of the news and information you get to hear. ~ George Carlin +++ Dear Citizens
One day it's like a miracle, it will disappear. IMPOTUS #45, 02/27/2020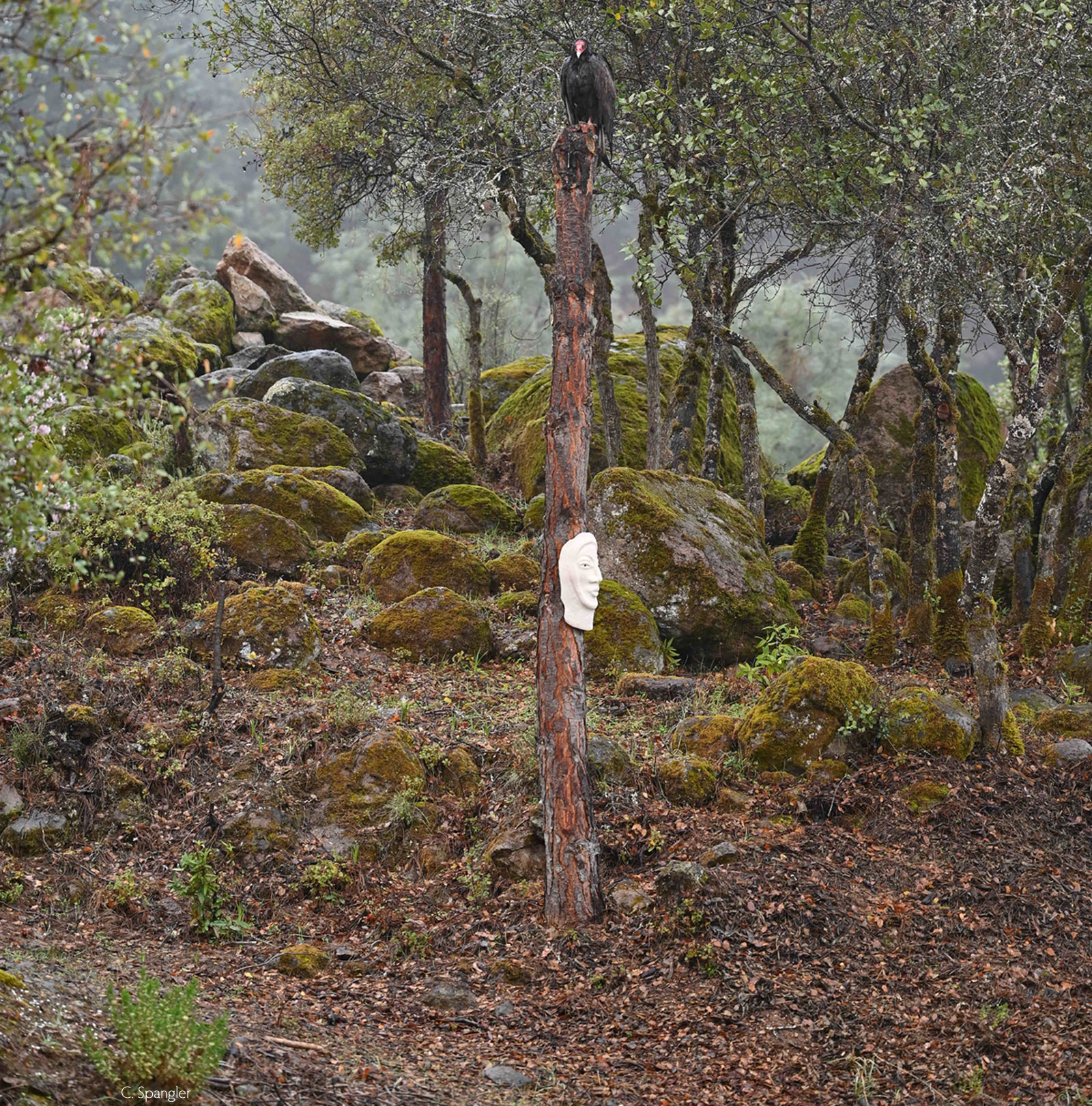 Is There A CURE Yet ...asking for a friend? Large Image
Throughout America's adventure in free government, our basic purposes have been to keep the peace; to foster progress in human achievement, and to enhance liberty, dignity and integrity among people and among nations. To strive for less would be unworthy of a free and religious people. Any failure traceable to arrogance, or our lack of comprehension or readiness to sacrifice would inflict upon us grievous hurt both at home and abroad. ~ Dwight D. Eisenhower
Boptime ~ Saturday Mornings ~ w/Even Steven Leech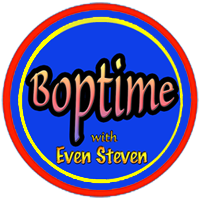 On Boptime we begin at 6am (EST) on Saturday with oldies back to back to back. At 7am (EST) in The Early Hour we contribute to Black History Month by playing William Grant Still's Afro-American Symphony and several compositions from Black musician and composer Coleridge-Taylor Perkinson. At 8am (EST) Larry Williams joins us on Clifford's Corner when we play some choice jazz sides and some rare, and maybe not so rare, R&B. ~ Steve
BOPTIME: Saturday, 6 AM Eastern, 3 AM Pacific time
Go To: http://www.wvud.org/?page_id=24
Click on a listening link below the WVUD logo:


Boptime available locally in DE on WVUD-FM 91.3, Shoutcast [Search: WVUD], and TuneIn
Boptime ~ Saturday Mornings ~ w/Even Steven Leech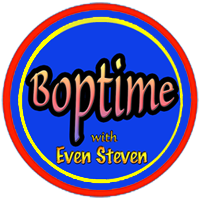 On Boptime we begin at 6am (EST) on Saturday with oldies back to back to back. At 7am (EST) in The Early Hour we contribute to Black History Month by playing Duke Ellington's Liberian Suite, and William Grant Still's Miss Sally's Party, plus two relevant songs performed by Paul Robeson. At 8am (EST) Larry Williams joins us on Clifford's Corner when we play some choice jazz sides and some rare, and maybe not so rare, R&B. ~ Steve
BOPTIME: Saturday, 6 AM Eastern, 3 AM Pacific time
Go To: http://www.wvud.org/?page_id=24
Click on a listening link below the WVUD logo:


Boptime available locally in DE on WVUD-FM 91.3, Shoutcast [Search: WVUD], and TuneIn
Notes from ~@~
Happy Valentine's Day ~ 202202.14, Monday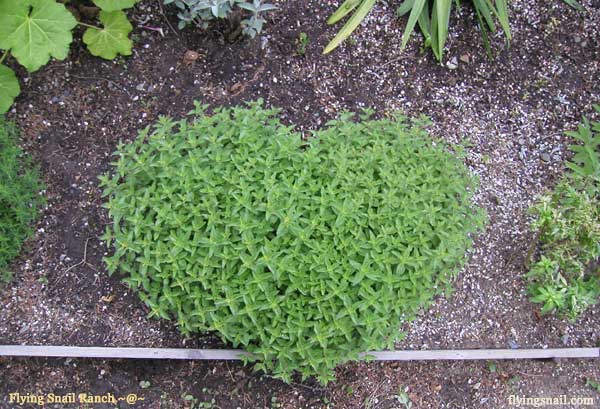 Why Not Try Love Again? by Jumpin' Jupiter
Boptime ~ Saturday Mornings ~ w/Even Steven Leech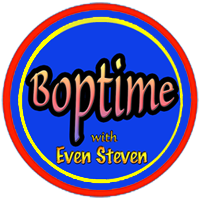 On Boptime we begin at 6am (EST) on Saturday with oldies back to back to back. At 7am (EST) on The Best of Broadway Phil Silvers and Nancy Walker get tangled up in the jukebox racket in the musical DoReMi. At 8am (EST) on Rockabilly Ridge Michael Ace spins music to watch girls by with a theme he calls Babe Watch. At 9am (EST) we bop back to this day in 1961 when John F. Kennedy was only a few weeks into his Presidency and people were making comparisons to Camelot, an ideal fruition from the 1950s good times. ~ Steve
BOPTIME: Saturday, 6 AM Eastern, 3 AM Pacific time
Go To: http://www.wvud.org/?page_id=24
Click on a listening link below the WVUD logo:


Boptime available locally in DE on WVUD-FM 91.3, Shoutcast [Search: WVUD], and TuneIn
Notes from ~@~
420Mbps
w/screenshot
I kid you, NOT!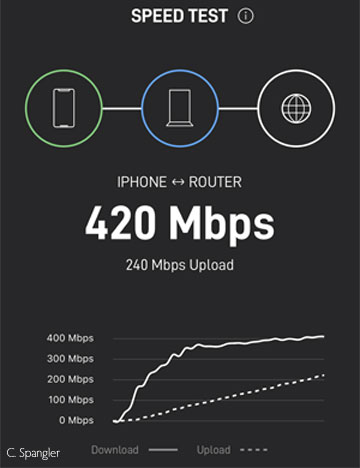 Initial Speed Test Of New System
Remembering Our
Good Friend Ira Cohen

February 3, 1935 ~ April 25, 2011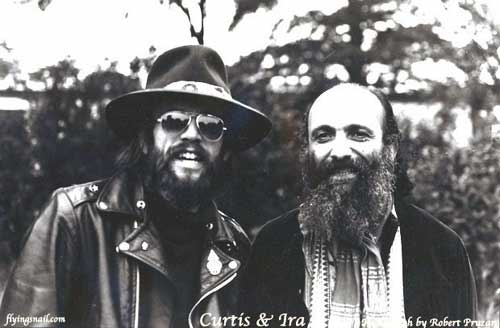 Curtis Spangler & Ira Cohen, Golden Gate Park, San Francisco, Ca ~ Photo: Robert Pruzan
Thinking About Petra Vogt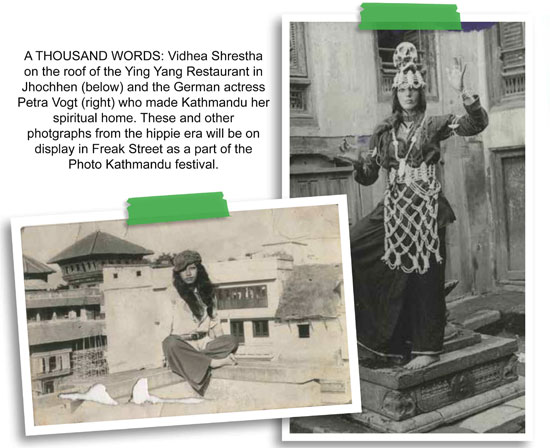 Hippinis
Lucia de Vries, October 12, 2018
https://www.nepalitimes.com/here-now/hippinis/
How two female flower children joined East and West in the streets of Kathmandu 50 years ago.
In the early 1970s, two women from very different backgrounds met in Kathmandu and became intimate friends. Both were 'hippinis' whose unique stories will be part of the Photo Kathmandu festival next four weeks. 
Petra Vogt was a German actress, model and muse, a member of the experimental Living Theater and partner of American beatnik poet and photographer Ira Cohen. Petra and Ira traveled overland to Nepal during the hippie era and settled in Kathmandu. Together with former Velvet Underground drummer Angus MacLise they published books and magazines on rice paper under the name Bardo Matrix Starstreams.
Petra acted as a model for Ira's hallucination photography, using Kathmandu of 50 years ago as the backdrop. She experimented with different art forms and created notebooks filled with visionary drawings and writings, inspiring Nepali hippies like Jimmy Thapa and Trilochan Shrestha and had a special interest in the aghori baba cult, skulls and cremation grounds. 
Ira and Petra's home in Yatkha became the hangout for itinerant bohemians to share their passions. Petra, nicknamed Cleopetra, used to organise the occasional 'Be-In' — gatherings of hippies for 'goat head soup parties' which she did not attend herself. 
Petra's friends William Forbes and Susan Burns, who still lives in Nepal, remembers her as dressed mostly in black and purple, never leaving the home without her dramatic outfits and make up.
She was a foreboding person who lived in a small world of which she was the queen," Burns remembers. 
But Petra had a softer side too, which is evident from her correspondence with friends. Among her close acquaintances was Vidhea Shrestha, a rare Nepali hippini. At various times Vidhea lived with Ira and Petra, and modelled for Ira. 
Vidhea was born into a well-to-do family in eastern Nepal and was educated in Darjeeling. With her sister, she ran a boutique in New Road catering to foreigners.
Through Petra and Ira, Vidhea met countless other artists, participating in wide-ranging discussions on every imaginable subject. 'They opened up this whole world for me,' she said in an interview with Mark Liechty, author of Far Out, Countercultural Seekers and the Tourist Encounter in Nepal. Vidhea credits Petra and Ira with showing her a world of possibilities 'that I could have never gotten from my own family or society.' 
Wearing short skirts, drinking, smoking and spending time with hippies, Vidhea broke every norm, and paid a price. 
In the late 1970s, Petra moved to India to spend time with aghori babas, and is now believed to be a nun with the Brahmakumari in Europe. Vidhea became a semi-professional jazz singer and died of cancer in 2010. Her son Yanik is a well known RJ in Kathmandu.
Petra Vogt, IMDb
In company with former Living Theatre member Petra Vogt, [3] Cohen went to the Himalayas in the 1970s where he started the Starstream poetry series under the Bardo Matrix imprint in Kathmandu, publishing the work of Charles Henri Ford, Gregory Corso, Paul Bowles and Angus Maclise. Here he developed bookmaking art, working with native craftsmen. In 1972 he spent a year in San Francisco reading and performing, and then returned to New York to mount photographic shows.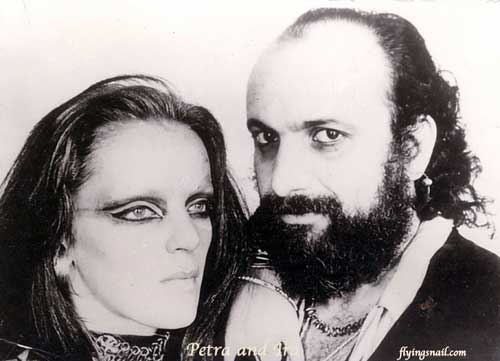 Petra Voght (Living Theater) & Ira Cohen (Wikipedia) ~ Photo: Ira Cohen
Tainted News:
Tomi Lahren should fight addiction and not have to step on "used heroin needles" to get high?

Saluting the Heroes of the Coronavirus Pandumbic The Daily Show w/Trevor Noah via Joey deVilla
The lie can be maintained only for such time as the State can shield the people from the political, economic and/or military consequences of the lie. It thus becomes vitally important for the State to use all of its powers to repress dissent, for the truth is the mortal enemy of the lie, and thus by extension, the truth becomes the greatest enemy of the State. ~ Joseph Goebbels ++ I am not a crook ~ Babies in Incubators ~ Weapons of Mass Destruction ~ Dear Citizens, yada.
975,000+/-
[U.S.A.] HUMANS DEAD
Murdered by Political Incompetence?
begging the question: WAS TAINTED NEWS ACCESSORY TO MURDER?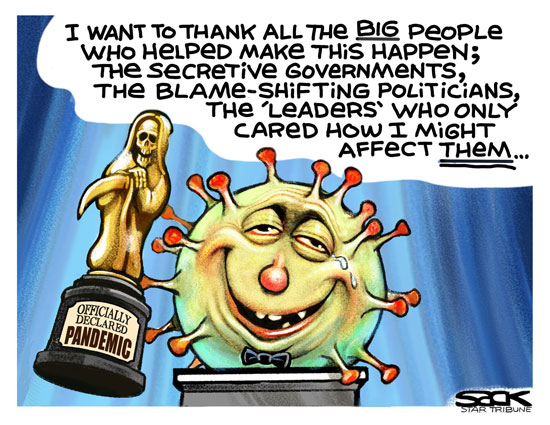 I want to thank all the BIG people who helped make this happen; the secretive governments,
the blame-shifting politicians, the 'leaders' who only cared how I might affect THEM...
Cartoon by Steve Sack @ Star Tribune https://en.wikipedia.org/wiki/Star_Tribune
They/Them, Telecom Crimes, Drop Dead, Patriot Act, Voted4War, Corporate Death Penalty
I like this stuff... I really get it... People are surprised that I understand it...
Every one of these doctors said, How do you know so much about this?
Maybe I have a natural ability ??? ...Maybe I should have done that
...instead of running for president...? ~ IMPOTUS #45, 03/06/2020
Is this why Nobody Looks Down at Creepy GOP
Authoritarian & DNC Do Nothing Politicians?

Positively 4th Street, Bob Dylan, HQ via Franciescoli Polanni
WHY ARE PEOPLE
STILL DYING?
100,000 DEAD, 2020 05.27
200,000 DEAD, 2020 09.17
300,000 DEAD, 2020 12.11
800,000 DEAD, 2021 12.03
900,000 DEAD, 2022 01.28
If what Politicians said between
January & March 2020 was true,
...there should be a...
CURE by NOW?
Whenever any Form of Government becomes destructive of these ends, it is the Right of the People to alter or to abolish it, and to institute new Government, laying its foundation on such principles and organizing its powers in such form, as to them shall seem most likely to effect their Safety and Happiness. ~ Declaration of Independence
Heads Up Folks!
Bacteria from respiratory droplets spread by one sneeze,
singing one minute, talking one minute, & two coughs via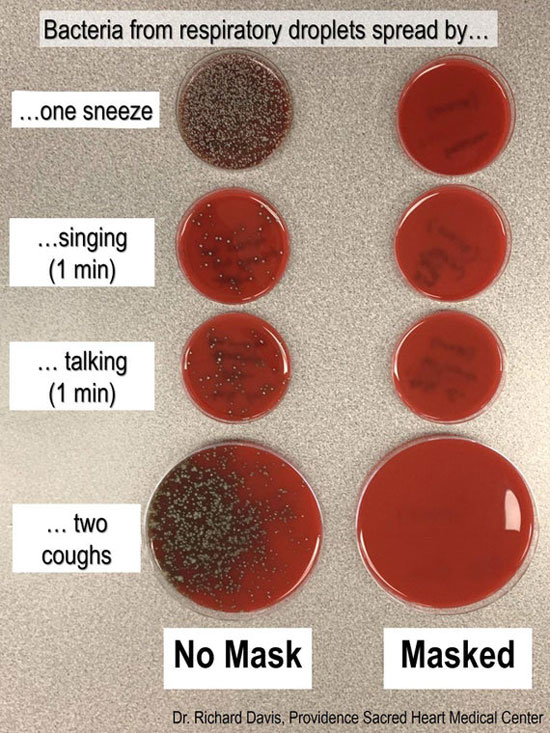 Dr. Richard Davis, Providence Sacred Heart Medical Center
Nominate Anita Hill for Supreme Court!

Let's Talk About How to
End Sexual Violence

That's the most important conversation right now.
By Anita Hill, May 9, 2019
Ms. Hill is a professor at Brandeis University.
Original source: The New York Times Opinion ~ Posted by: TrendingPress, Photos @ Source, via Fred
Last month, Joe Biden called me to talk about his conduct during Clarence Thomas's Supreme Court confirmation hearings in 1991. There has been a lot of discussion recently about whether he has offered me the right words. Given the #MeToo movement and Mr. Biden's bid for the presidency, it's understandable why his role in the hearings is being debated anew.
If the Senate Judiciary Committee, led then by Mr. Biden, had done its job and held a hearing that showed that its members understood the seriousness of sexual harassment and other forms of sexual violence, the cultural shift we saw in 2017 after #MeToo might have began in 1991 — with the support of the government.
If the government had shown that it would treat survivors with dignity and listen to women, it could have had a ripple effect. People agitating for change would have been operating from a position of strength. It could have given institutions like the military, the Department of Education and the Equal Employment Opportunity Commission greater license to take more decisive action to end the scourge of harassment. And research shows that if leaders convey that they won't tolerate harassment, people within an organization typically obey.
Instead, far too many survivors kept their stories hidden for years.
Thousands of women and many men have shared with me their stories of being sexually harassed since my testimony 28 years ago. These stories are especially troubling because they are so common. Yet they had long gone unseen, with the public viewing behavior from sexual extortion to sexual assault as a personal issue to be dealt with in private.
The world didn't really begin to come to grips with the prevalence of sexual abuse until 2017, when the millions of survivors who became the #MeToo movement demolished the myth that sexual violence was insignificant.
The #MeToo movement taught us that it happens to people of all ages, races and ethnicities, whether poor, middle class or wealthy. While no group is immune, some groups like women of color, sexual minorities and people with disabilities are more susceptible than others. So are contract and gig-economy workers, who lack traditional employment protections. Low-income and tip workers, who might face retaliation that could mean losing their livelihood, are particularly at risk.
As the #MeToo revelations laid bare the truth of the overwhelming size of the problem, victims dared hope that our political leaders would take up the challenge of confronting it.
But that hope was dashed last year.
Christine Blasey Ford faced yet another Senate Judiciary Committee in 2018 considering yet another Supreme Court nominee, Judge Brett Kavanaugh, whom she had accused of sexual assault. And yet again, the process appeared to be concerned with political expediency more than with the truth.
After Dr. Blasey's courageous testimony, many saw the callous and ham-handed approach of Senator Charles Grassley of Iowa, the committee's chairman, as a replay of the Thomas hearings.
Even worse, a new generation was forced to conclude that politics trumped a basic and essential expectation: that claims of sexual abuse would be taken seriously.
Bad behavior has not gone away, notwithstanding the valiant efforts of the people in the #MeToo movement. A recent anonymous survey by the Department of Defense revealed that sexual harassment and assault in the military rose by 38 percent from 2016 to 2018. The Pentagon estimated that 13,000 women and 7,500 men were sexually assaulted in the 2018 fiscal year.
The Centers for Disease Control and Prevention reports that one in three women and one in four men experience sexual violence involving physical contact during their lifetimes. And according to the Equal Employment Opportunity Commission, claims of sexual harassment increased by more than 12 percent from fiscal year 2017 to 2018.
It is no stretch to estimate that one in three American households are dealing with the economic, health or safety difficulties that accompany sexual violations.
Despite the grim reality, I remain hopeful, knowing how far we've come. If we acknowledge the severity of the problem and demand processes in which all sexual harassment and assault survivors are heard and not dismissed or punished for coming forward, our leaders will step up.
Survivors and their supporters need acknowledgment and justice. Words of condolence can never substitute for action aimed at ending the harm. There are measures that would show that our government is ready to respond to survivors.
The Senate leaders should adopt a fair and transparent process for responding to complaints raised about prospective presidential appointees with investigations conducted by an independent party.
Congress also should pass bills like the Be Heard Act, introduced in April, which would extend federal protections against sexual harassment and discrimination to contract, gig and other nontraditional workers, with special attention to low-income workers.
At a minimum, our representatives have to keep our military personnel, who pledge to protect our country, safe from sexual harassment and assault. Hard stop.
In the long term, our leaders need to address the larger inequalities that enable sexual misconduct to flourish.
Sexual violence is a national crisis that requires a national solution. We miss that point if we end the discussion at whether I should forgive Mr. Biden. This crisis calls for all leaders to step up and say: "The healing from sexual violence must begin now. I will take up that challenge."
Related Links:
The New York Times Opinion | Kimberlé Crenshaw, Sept. 27, 2018
We Still Haven't Learned From Anita Hill's Testimony
In the great awakening around sexual harassment, race was politely ushered offstage. That problem persists.
Ms. Crenshaw is an expert on civil rights and black feminist legal theory. She assisted Anita Hill's legal team.
ASIFA-SF, Karl Cohen
~ Association International du Film d'Animation, SF Newsletter
ASIFA-SF January 2022 Newsletter [PDF]
[Ed. Note]: There is a recent Literary Review of a book Karl wrote [Forbidden Animation: Censored Cartoons and Blacklisted Animators in America]; to which he responded, "It is nice to see a book I wrote over 20 years ago is still noticed."
Boptime ~ Saturday Mornings ~ w/Even Steven Leech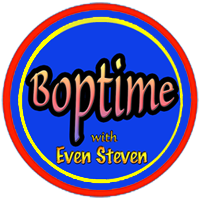 On Boptime we begin at 6am (EST) on Saturday with oldies back to back to back. At 7am (EST) on My World we visit this time in 1949 and learn who was playing live at the Queen Theatre, then hear some of the latest compositions from around the same period from bad boy American composer George Antheil. At 8am (EST) on Rockabilly Ridge we join Michael Ace at the soda fountain slurping cherry cokes and milkshakes with some drugstore rock n' roll. At 9am (EST) on Beatlemania we bop back to this day in 1964 when the Beatles had their first #1 hit inaugurating the deluge that would be the British Invasion, which we'll briefly expound upon before we play a batch of other hits from this time in 1964. ~ Steve
BOPTIME: Saturday, 6 AM Eastern, 3 AM Pacific time
Go To: http://www.wvud.org/?page_id=24
Click on a listening link below the WVUD logo:


Boptime available locally in DE on WVUD-FM 91.3, Shoutcast [Search: WVUD], and TuneIn
February 2, 2022:
Boysie's Horn
The History of Jazz in Wilmington in the 20th Century
By Steven Leech with Afterword by Larry Williams


Broken Turtle Books ~ Large image
Boysie's Horn is the story of jazz from Wilmington, Delaware over the course of the 20th century, its development, and the part it has played in the greater jazz history of the United States. Boysie's Horn also tells how personal tragedy and social upheaval contributed to the undoing of a once vital jazz community.
Author Steven Leech, a radio host for WVUD FM, traces the social foundation and dynamic personalities who made Wilmington, like New Orleans and Kansas City, a place where Jazz came from. [Continue Reading]
Notes from ~@~
Freedom of expression and freedom of speech aren't really important unless they're heard...It's hard for me to stay silent when I keep hearing that peace is only attainable through war. And there's nothing more scary than watching ignorance in action. So I dedicated this Emmy to all the people who feel compelled to speak out and not afraid to speak to power and won't shut up and refuse to be silenced.~ Tom Smothers

Carlin Step, DJ Steve Porter & Eli Wilkie via Roland Kardeby

The Great Bell Chant (The End of Suffering) via R Smittenaar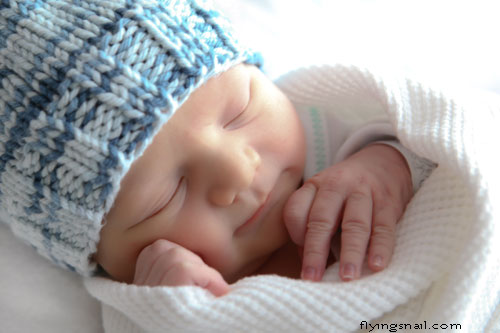 One Day, Matisyahu via ShalomLearning

Unsung Hero via Rattakarn Srithavatchai "Garn"
The Sacred Clowns ~ Heyókȟa
The Heyókȟa symbolize and portray many aspects of the sacred, the Wakȟáŋ. Their satire presents important questions by fooling around. They ask difficult questions, and say things others are too afraid to say. By reading between the lines, the audience is able to think about things not usually thought about, or to look at things in a different way.
Principally, the Heyókȟa functions both as a mirror and a teacher, using extreme behaviors to mirror others, thereby forcing them to examine their own doubts, fears, hatreds, and weaknesses. Heyókȟas also have the power to heal emotional pain; such power comes from the experience of shame--they sing of shameful events in their lives, beg for food, and live as clowns. They provoke laughter in distressing situations of despair and provoke fear and chaos when people feel complacent and overly secure, to keep them from taking themselves too seriously or believing they are more powerful than they are.
In addition, sacred clowns serve an important role in shaping tribal codes. Heyókȟa's don't seem to care about taboos, rules, regulations, social norms, or boundaries. Paradoxically, however, it is by violating these norms and taboos that they help to define the accepted boundaries, rules, and societal guidelines for ethical and moral behavior. This is because they are the only ones who can ask "Why?" about sensitive topics and employ satire to question the specialists and carriers of sacred knowledge or those in positions of power and authority. In doing so, they demonstrate concretely the theories of balance and imbalance. Their role is to penetrate deception, turn over rocks, and create a deeper awareness.
Develop Your Mind, Not Sacred Sites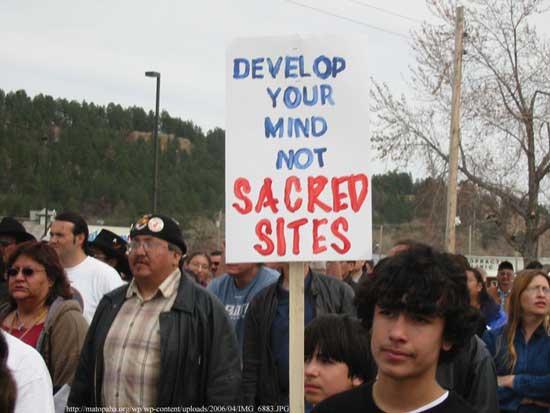 Cree Prophecy
Only after the last tree has been cut down,
Only after the last river has been poisoned,
Only after the last fish has been caught,
Only then will you find money cannot be eaten.
Nobody for President ~ NONE of the ABOVE should be a choice on voter ballots!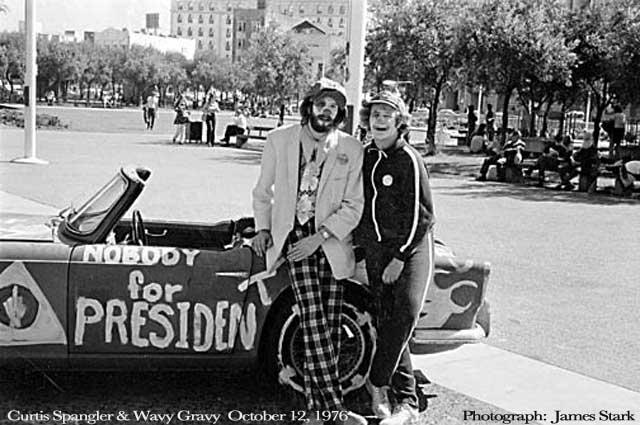 Curtis Spangler & Wavy Gravy, Nobody for President, 197610.12 ~ Photo: James Stark

American Dream, George Carlin via Ishtar [Not Work Safe] NOBODY should have that much power!
Nobody is eternal, perfect, has all the answers, ended war, will love you forever, brought peace to our time, fixed global warming, fed the hungry & destitute, knows, cares, shives a git about you, loves you when you're down & out, if elected will not lie to, or steal from, 'the people', and bakes apple pie better than Mom; ...begging a question, What's NOTA's entry fee ...more lies that lead to mass murder or human sacrifice
Message
via
Mike Pinder
Oh, I hope that I see you again I never even caught your name As you looked through my window pane ~ So I'm writing this message today I'm thinking that you'll have a way Of hearing the notes in my tune ~ Where are you going? Where have you been? I can imagine other worlds you have seen ~ Beautiful faces and music so serene ~ So I do hope I see you again My universal citizen You went as quickly as you came ~ You know the power Your love is right You have good reason To stay out of sight ~~ But break our illusions and help us Be the light ~ by Mike Pinder

Why I Think This World Should End, Prince EA via Prince EA
Without love in the dream, it will never come true. ~ Jerry Garcia/Robert Hunter
And in the end, the love you take is equal to the love you make. ~ John Lennon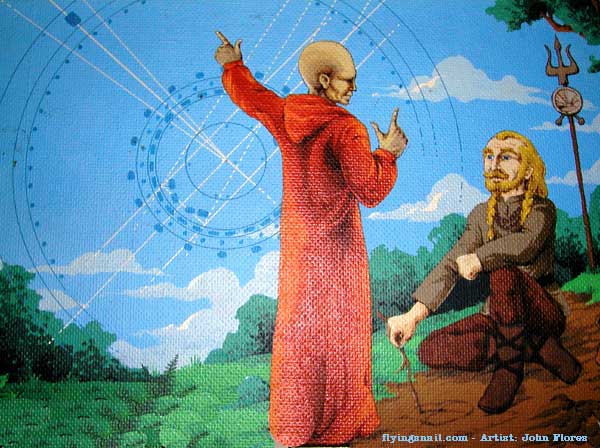 ---
---
The man whispered, "God, speak to me" and a meadowlark sang. But the man did not hear. So the man yelled "God, speak to me" and the thunder rolled across the sky. But the man did not listen. The man looked around and said, "God let me see you" and a star shined brightly. But the man did not notice. And the man shouted, "God show me a miracle" and a life was born. But the man did not know. So the man cried out in despair, "Touch me God, and let me know you are there" Whereupon God reached down and touched the man, But the man brushed the butterfly away and walked on.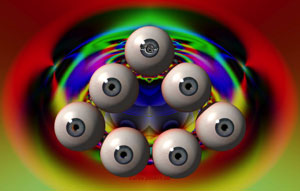 Don't miss out on a blessing because
it isn't packaged the way you expect!
---
---

Some search sites have been banned from scanning local content since 2012.
Please use DuckDuckGo.com (above) or Bing.com to search FlyingSnail.

{ ͡ʘ ͜ʖ ͡ʘ} Is Daylight Saving Time Dangerous? { ͡ʘ ͜ʖ ͡ʘ}