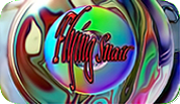 During times of universal deceit, telling the truth becomes a revolutionary act. ~ George Orwell
One day it's like a miracle, it will disappear. ~ POTUS #45, 02/27/2020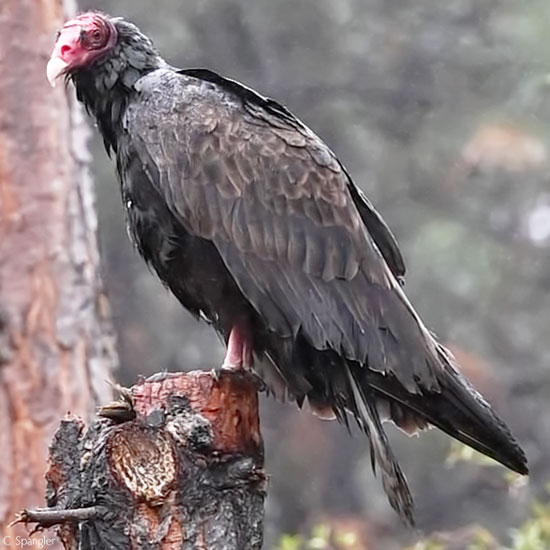 Is There A CURE Yet ...asking for a friend?
Throughout America's adventure in free government, our basic purposes have been to keep the peace; to foster progress in human achievement, and to enhance liberty, dignity and integrity among people and among nations. To strive for less would be unworthy of a free and religious people. Any failure traceable to arrogance, or our lack of comprehension or readiness to sacrifice would inflict upon us grievous hurt both at home and abroad. ~ Dwight D. Eisenhower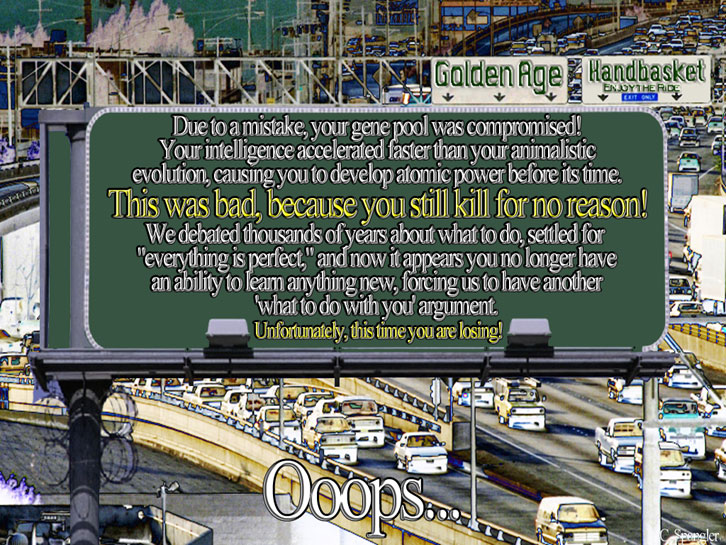 Z.. Unfinished Story
Nominate Anita Hill for Supreme Court!

Let's Talk About How to
End Sexual Violence

That's the most important conversation right now.
By Anita Hill, May 9, 2019
Ms. Hill is a professor at Brandeis University.
Original source: The New York Times Opinion ~ Posted by: TrendingPress, Photos @ Source, via Fred
Last month, Joe Biden called me to talk about his conduct during Clarence Thomas's Supreme Court confirmation hearings in 1991. There has been a lot of discussion recently about whether he has offered me the right words. Given the #MeToo movement and Mr. Biden's bid for the presidency, it's understandable why his role in the hearings is being debated anew.
If the Senate Judiciary Committee, led then by Mr. Biden, had done its job and held a hearing that showed that its members understood the seriousness of sexual harassment and other forms of sexual violence, the cultural shift we saw in 2017 after #MeToo might have began in 1991 — with the support of the government.
If the government had shown that it would treat survivors with dignity and listen to women, it could have had a ripple effect. People agitating for change would have been operating from a position of strength. It could have given institutions like the military, the Department of Education and the Equal Employment Opportunity Commission greater license to take more decisive action to end the scourge of harassment. And research shows that if leaders convey that they won't tolerate harassment, people within an organization typically obey.
Instead, far too many survivors kept their stories hidden for years.
Thousands of women and many men have shared with me their stories of being sexually harassed since my testimony 28 years ago. These stories are especially troubling because they are so common. Yet they had long gone unseen, with the public viewing behavior from sexual extortion to sexual assault as a personal issue to be dealt with in private.
The world didn't really begin to come to grips with the prevalence of sexual abuse until 2017, when the millions of survivors who became the #MeToo movement demolished the myth that sexual violence was insignificant.
The #MeToo movement taught us that it happens to people of all ages, races and ethnicities, whether poor, middle class or wealthy. While no group is immune, some groups like women of color, sexual minorities and people with disabilities are more susceptible than others. So are contract and gig-economy workers, who lack traditional employment protections. Low-income and tip workers, who might face retaliation that could mean losing their livelihood, are particularly at risk.
As the #MeToo revelations laid bare the truth of the overwhelming size of the problem, victims dared hope that our political leaders would take up the challenge of confronting it.
But that hope was dashed last year.
Christine Blasey Ford faced yet another Senate Judiciary Committee in 2018 considering yet another Supreme Court nominee, Judge Brett Kavanaugh, whom she had accused of sexual assault. And yet again, the process appeared to be concerned with political expediency more than with the truth.
After Dr. Blasey's courageous testimony, many saw the callous and ham-handed approach of Senator Charles Grassley of Iowa, the committee's chairman, as a replay of the Thomas hearings.
Even worse, a new generation was forced to conclude that politics trumped a basic and essential expectation: that claims of sexual abuse would be taken seriously.
Bad behavior has not gone away, notwithstanding the valiant efforts of the people in the #MeToo movement. A recent anonymous survey by the Department of Defense revealed that sexual harassment and assault in the military rose by 38 percent from 2016 to 2018. The Pentagon estimated that 13,000 women and 7,500 men were sexually assaulted in the 2018 fiscal year.
The Centers for Disease Control and Prevention reports that one in three women and one in four men experience sexual violence involving physical contact during their lifetimes. And according to the Equal Employment Opportunity Commission, claims of sexual harassment increased by more than 12 percent from fiscal year 2017 to 2018.
It is no stretch to estimate that one in three American households are dealing with the economic, health or safety difficulties that accompany sexual violations.
Despite the grim reality, I remain hopeful, knowing how far we've come. If we acknowledge the severity of the problem and demand processes in which all sexual harassment and assault survivors are heard and not dismissed or punished for coming forward, our leaders will step up.
Survivors and their supporters need acknowledgment and justice. Words of condolence can never substitute for action aimed at ending the harm. There are measures that would show that our government is ready to respond to survivors.
The Senate leaders should adopt a fair and transparent process for responding to complaints raised about prospective presidential appointees with investigations conducted by an independent party.
Congress also should pass bills like the Be Heard Act, introduced in April, which would extend federal protections against sexual harassment and discrimination to contract, gig and other nontraditional workers, with special attention to low-income workers.
At a minimum, our representatives have to keep our military personnel, who pledge to protect our country, safe from sexual harassment and assault. Hard stop.
In the long term, our leaders need to address the larger inequalities that enable sexual misconduct to flourish.
Sexual violence is a national crisis that requires a national solution. We miss that point if we end the discussion at whether I should forgive Mr. Biden. This crisis calls for all leaders to step up and say: "The healing from sexual violence must begin now. I will take up that challenge."
Related Links:
The New York Times Opinion | Kimberlé Crenshaw, Sept. 27, 2018
We Still Haven't Learned From Anita Hill's Testimony
In the great awakening around sexual harassment, race was politely ushered offstage. That problem persists.
Ms. Crenshaw is an expert on civil rights and black feminist legal theory. She assisted Anita Hill's legal team.
Boptime ~ Saturday Mornings ~ w/Even Steven Leech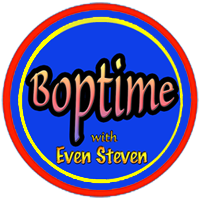 On Boptime we begin at 6am (EST) on Saturday with oldies back to back to back. At 7am (EST) in The Early Hour we turn up the heat with some Latin jazz classics beginning with Perez Prado's Voodoo Suite followed by Machito's Afro-Cuban Jazz Suite and wind up the hour with some cubop. We meet on the corner at 8am (EST) when we continue with more Latin jazz for starters then settle in with our usual mix of choice jazz sides and rare R&B. ~ Steve
BOPTIME: Saturday, 6 AM Eastern, 3 AM Pacific time
Go To: http://www.wvud.org/?page_id=24
Click on a listening link below the WVUD logo:


Boptime available locally in DE on WVUD-FM 91.3, Shoutcast [Search: WVUD], and TuneIn
---
Coming February 2, 2022:
Boysie's Horn
The History of Jazz in Wilmington in the 20th Century
By Steven Leech with Afterword by Larry Williams


Broken Turtle Books ~ Large image
Boysie's Horn is the story of jazz from Wilmington, Delaware over the course of the 20th century, its development, and the part it has played in the greater jazz history of the United States. Boysie's Horn also tells how personal tragedy and social upheaval contributed to the undoing of a once vital jazz community.
Author Steven Leech, a radio host for WVUD FM, traces the social foundation and dynamic personalities who made Wilmington, like New Orleans and Kansas City, a place where Jazz came from. [Continue Reading]
flyingsnail.com
will be

24

years old January 28, 2022


Purple ~ Birthday Greeting via Benton Collins

FlyingSnail.com and NobodyForPresident.org would not
be possible without our dear friend Dr. Hank Magnuski!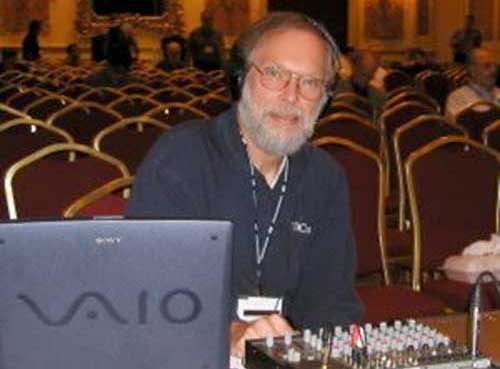 Prior to founding NCast, Dr. Hank Magnuski was co-founder and  CEO of GammaLink. He invented the industry's first PC-to-fax communications technology in 1985. In 1994, GammaLink merged with Dialogic Corporation of Parsippany, New Jersey, a leading manufacturer of voice cards for the PC. In 1999, Dialogic Corporation merged with Intel. It was then bought by Eicon and subsequently acquired by Open Media Labs, which now functions as Dialogic Media Labs. In 1995, Dr. Magnuski received the Fax Industry Award from BIS, now Giga Information Group, Inc.
He pioneered the Internet's first video service provider Internet Video Services, Inc. in 1995 and founded MediaMart, an early video on-line store and electronic commerce site.
In 2005 the University of Illinois College of Engineering named Dr. Magnuski as a recipient of the Alumni Award for Distinguished Service.
The Department of Electrical and Computer Engineering of the University of Illinois, in 1998, recognized Dr. Magnuski as a Distinguished Alumni "In recognition of outstanding contributions to the telecommunications industry, including pioneering work in the area of PC-fax Technology."
In 1980 Magnuski established the first packet repeater for amateur radio in the US. This repeater, KA6M/R, located in the San Francisco Bay area, created interest in packet radio technology and led to the establishment of the Pacific Packet Radio Society.
In honor of his father, Henryk Magnuski, Dr. Magnuski, and his wife, Cynthia Jose, established the Henry Magnuski Scholar Fund for Outstanding Young Faculty Members which has now become the Henry Magnuski Endowed Professorship within the Department of Electrical and Computer Engineering at the University of Illinois.
A key patent in multicast videoconferencing was granted to Dr. Magnuski in 2008.
Dr. Magnuski graduated from University of Illinois at Urbana-Champaign with a BSEE in Electrical Engineering in 1965, and an MSEE from MIT in 1966. He holds a Ph.D. in Electrical Engineering from MIT (1973) and conducted postdoctoral work at Stanford University. ~ [continue reading]

Israel Kamakawiwoʻole "Somewhere over the Rainbow" via RadioPangea
Boptime ~ w/Even Steven Leech
~ Saturday Mornings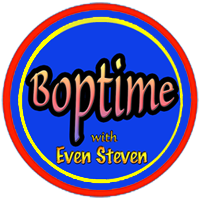 On Boptime we begin at 6am (EST) on Saturday with oldies back to back to back. At 7am (EST) in The Early Hour we revisit tomorrow's date in 1943 when Duke Ellington performed his Black, Brown and Beige Suite at Carnegie Hall in New York City and when Wilmington native Betty Roché contributed to the vocal portion of the Suite. We'll wind out the hour with Betty singing in the Ellington segment of the movie "Reveille With Beverly," also from 1943. At 8am (EST) we join Larry Williams at the Club Baby Grand with some local jazz for starters before heading to Clifford's Corner for more jazz and choice R&B selections. ~ Steve
BOPTIME: Saturday, 6 AM Eastern, 3 AM Pacific time
Go To: http://www.wvud.org/?page_id=24
Click on a listening link below the WVUD logo:


Boptime available locally in DE on WVUD-FM 91.3, Shoutcast [Search: WVUD], and TuneIn
ASIFA-SF, Karl Cohen
~ Association International du Film d'Animation, SF Newsletter
ASIFA-SF January 2022 Newsletter [PDF]
[Ed. Note]: There is a recent Literary Review of a book Karl wrote [Forbidden Animation: Censored Cartoons and Blacklisted Animators in America]; to which he responded, "It is nice to see a book I wrote over 20 years ago is still noticed."
ASIFA-SF, Karl Cohen
~ Association International du Film d'Animation, SF Newsletter
ASIFA-SF January 2022 Newsletter [PDF]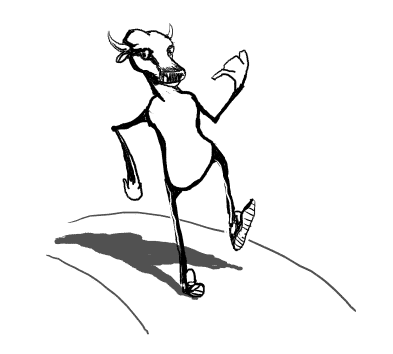 On January 14, 1967 I attended the Human Be-In in Golden Gate Park, San Francisco. Here is a story I wrote about that day which was published by Paul Krassner in his book, "Psychedelic Trips For The Mind."
[Ed. Note Regarding, "WTF am I doing in below photo?": Photographer says to Paul, "I wonder where all the other warriors are today?" (referring to those brave enough to stand up against any form of injustice) and I lift my t-shirt to reveal a Maasai warrior belt (ref one, ref. 2); not to be confused with marriage belt, which has diamonds.]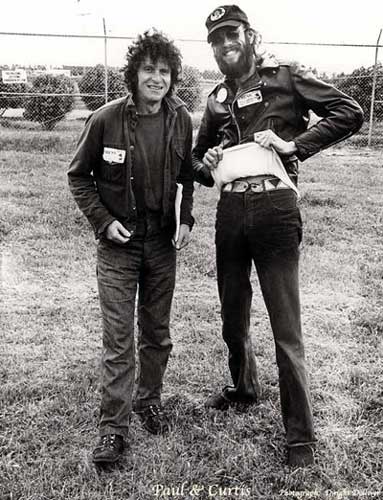 Paul Krassner and C. Spangler ~ Photograph, Dwight Dolliver
Chapter 3, The Grateful Dead, Page 82:
Group Hallucination
by Curtis
San Francisco, 1967, the Human Be-In.
Something odd happened at this Gathering of the Tribes that still permeates my mind. I have confirmed that I was not the only one who experienced this.
Right before the Grateful Dead played, there was a "gentle person" from India who offered blessings from the stage. While this was occurring, a group of folks in the back of the crowd started screaming, "Fuck you, bring on the band," and other derogatory comments.
The person on stage stopped for a moment, kind of gazed in the general direction of the comments, bowed, and something that looked like a lightening bolt left him, and struck in that general area, illuminating it with light. This in turn seemed to swell the energy to even greater heights, and I heard the words, "Don't freak with a freak" come from the Cosmic Kitchen.
It was only a matter of moments before the Dead were (chuckle) tuned up and playing. This is when the oddity took place. I think the band was playing a song called "Alligator." The audience energy was swirling in what appeared to be a circle and gave the impression of being on a gigantic carousel. This swirling re-formed into this incredible egg-like shape of light that appeared above the stage, and everyone's body seemed to dissolve.
What happened next is hard to describe. It was like the light had joined everyone there together, and the realm of individuality was gone. There was a mutual chill of excitement that filled the air, and I began to hear comments like: "I think we made it." "Are we here?" "This is it!" And "God, isn't it beautiful?" For a moment there was absolute silence. We were all stuck in this "egg of light," and it was beyond any beauty that I could describe in words.
It was at this point I heard the words "Where do we go from here?" come from the Cosmic Kitchen. Almost instantaneously, I heard hundreds of responses come from the crowd, and very few were identical. The light began to fade, and in a flash we were back to the stage and crowd. I did hear folks asking one another, "Did you experience that?" among other questions, and the answer was yes.
When everything came back together, something new was present. It no longer seemed that we were one big family. It appeared that we somehow had resettled into smaller groups that were perhaps now driven by ego. Coincidently, this sort of shows up in successive events pertaining to the history of Haight/Ashbury and that culture.
This experience at the Be-In kept running through my mind. In the early '70s, Ram Dass and I discussed this at length, while sitting on the roof of the Palace Heights Hotel in Delhi, India. We came to the conclusion that this incident, which occurred in Golden Gate Park, was the beginning of what we termed the "Social Karma Ego Dharma Games," or a point where people started growing apart, rather than growing together.

Alligator ~ Grateful Dead ~ August 5, 1967 via The Grateful Jams
Boptime ~ w/Even Steven Leech
~ Saturday Mornings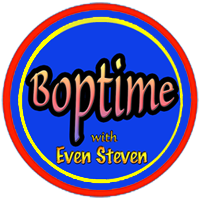 On Boptime we begin at 6am (EST) on Saturday with oldies back to back to back. At 7am (EST) on The Best of Broadway we'll present Leonard Bernstein, Betty Comden and Adolph Green's take on Ruth McKenney's "My Sister Eileen" stories in their 1954 Broadway musical "Wonderful Town." At 8am (EST) on Rockabilly Ridge Michael Ace spins tunes about a bevy of grown-up babies. At 9am (EST) we return to this day in 1954 when local television station Channel 10 broadcasted a live western soap opera produced from their television station on City Line Avenue in Philadelphia. We'll even hear from their singing cowboy Jack Valentine. ~ Steve
BOPTIME: Saturday, 6 AM Eastern, 3 AM Pacific time
Go To: http://www.wvud.org/?page_id=24
Click on a listening link below the WVUD logo:


Boptime available locally in DE on WVUD-FM 91.3, Shoutcast [Search: WVUD], and TuneIn
Alerts ~ Remembering:
== [Ed. Note: Should have been posted during December 2021]
Miki Shapiro
December 25, 1929 ~ January 5, 2007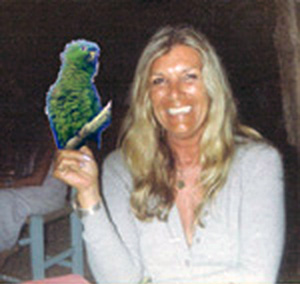 Miki Shapiro
Miki Shapiro, 77; queen grande dame of the 60's Hollywood scene, died Friday, January 5th, 2007 in Encinitas, Ca. Miki was born Helen Jean McNabb to Addison J. McNabb and Thelma Noble McNabb in Columbus, Ohio on December 25th, 1929. She attended Grandview High School where she was known for her adventurous spirit, non-conformity and wild get-togethers. She followed her brother, Bob McNabb.
Miki Shapiro was a big part of the community here in the early days. She threw the parties, entertained the famous and held a "salon" for the intelligencia of the times. She and her husband, Bennie Shapiro, operated the Renaissance Night Club and the Crescendo on Sunset Blvd, where a multitude of artists performed. Bob Dylan, Peter, Paul & Mary, Miles Davis, Lennie Bruce and Lord Buckley were just a few of the artists. Bennie left the nightclub life to open his own talent agency, taking many of the artists of the times with him. Being a concert promoter, film producer and entrepreneur led Miki and Bennie to be the center of the most exciting era. The Monterrey Pop Festival was just one of their successful endeavors. The movers and thinkers and celebrities of the time all gathered at the Shapiro's. Timothy Leary, Allen Ginsberg, Alan Watts, Hells Angels, The Black Panthers, The Diggers, Merry Pranksters, Sean Connery, Mikhail Barishkonov, Marlon Brando, Miles Davis, The Beatles, Ravi Shankar, Dylan, Rolling Stones, Jim Morrison, the Grateful Dead, Momma Cass and the Mama's and Papa's, Janis Joplin, Dennis Hopper, Jack Nicholson, Huey Newton, one never knew who they would run into at the Shapiro's on Kings Road.
In Hollywood, Miki had a contract with RKO, doubled for Jane Russell, and acted in "House of Wax", with Vincent Price.
The [above] accompanying photo is from her house in Yelapa at her daughter Michele's Birthday Party that has Tabitha (7 years old) Sam, Tom and Catherine, Michelle, Marc, Orange Charlie "Chicharro", Joan and Cali and Joe, Electra and Jorge . 1987 Casa Suenos, Yelapa.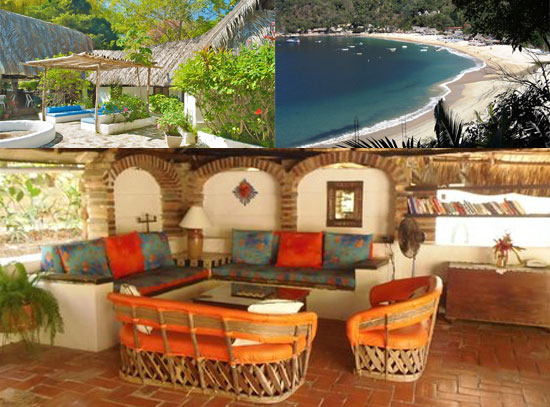 Casa de Los Sueños
YELAPA TIDBIT ~ For those who don't know, Donovan wrote a song for and in Yelapa... (The story of the song told by Donovan in his live presentation at the Kodak Theater in Los Angeles on January 21, 2007. BTW, Ben and Miki Shapiro's place in Yelapa = Casa de Los Sueños.
"Of course fame followed me. It was 1966. We were here in Hollywod, up at Ben Shapiro's place. Ben was bringing in Ravi Shankar and Ali Akbar Khan. Ben was one of the old bohemians. He saw that Gypsy and I were tired. He said, "Why don't you go down to Mexico?" He said, "Go down to Puerto Vallarta, down to Rosa's Cantina." We did. Rosa was there. She took us to a fast boat, it sped us down the Pacific coast of Mexico. Down to Yelapa, a small fishing village. No roads went to this village. We curved around. Young boys in dug-out canoes took us off to a long, sandy beach, the jungle behind. We slept in grass huts, the stars twinkling above us. Down the river, we could hear the jaguars calling to each other in the jungle. And I wrote this song…"

sand and foam via aitor puente
The sun was going down behind a tattooed tree
The simple act of an oar's stroke put diamonds in the sea
All because of the phosphorus there in quantity
I dug you diggin' me in Mexico
There in the valley of Scorpio, beneath a cross of jade
Smoking on the seashell pipe the Gypsy had made
We sat and dreamed a while of smugglers bringing wine
In that crystal thought time in Mexico
Sitting in a chair of bamboo, sipping grenadine
Straining my eyes for a surfacing submarine
Kingdoms of ants walk across my feet
I'm a-shakin' in my seat in Mexico
Grasshoppers creaking in the velvet jungle night
Microscopic circles in the fluid of my sight
Watching a dark-eyed native girl cut and trim the lamp
A Valentino vamp in Mexico
The sun was going down behind a tattooed tree
The simple act of an oar's stroke put diamonds in the sea
And all because of the phosphorus there in quantity
I dug you diggin' me in Mexico
---
We Miss You Miki & Bennie == much love, ~@~
Boptime ~ w/Even Steven Leech
~ Saturday Mornings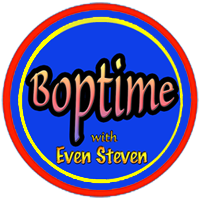 On Boptime we begin at 6am (EST) on Saturday with oldies back to back to back. At 7am (EST) on The Best of Broadway we'll present "Lost in the Stars," the final musical from Kurt Weill, on stage at this time in 1950, as well as some rarities from Kurt Weill. At 8am (EST) on Rockabilly Ridge Michael Ace spins a batch of recordings from some high dollar record labels. At 9am (EST) we return to this day in 1950, just as the Cold War was driving right-wingers into hysterics and war clouds were looming once more, which would gather in six months this time over Korea. ~ Steve
BOPTIME: Saturday, 6 AM Eastern, 3 AM Pacific time
Go To: http://www.wvud.org/?page_id=24
Click on a listening link below the WVUD logo:


Boptime available locally in DE on WVUD-FM 91.3, Shoutcast [Search: WVUD], and TuneIn
Tainted News:
Tomi Lahren should fight addiction and not have to step on "used heroin needles" to get high?

Saluting the Heroes of the Coronavirus Pandumbic The Daily Show w/Trevor Noah via Joey deVilla
The lie can be maintained only for such time as the State can shield the people from the political, economic and/or military consequences of the lie. It thus becomes vitally important for the State to use all of its powers to repress dissent, for the truth is the mortal enemy of the lie, and thus by extension, the truth becomes the greatest enemy of the State. ~ Joseph Goebbels ++ I am not a crook ~ Babies in Incubators ~ Weapons of Mass Destruction ~ Dear Citizens, yada.
900,000+/-
[U.S.A.] HUMANS DEAD
Murdered by Political Incompetence?
begging the question: WAS TAINTED NEWS ACCESSORY TO MURDER?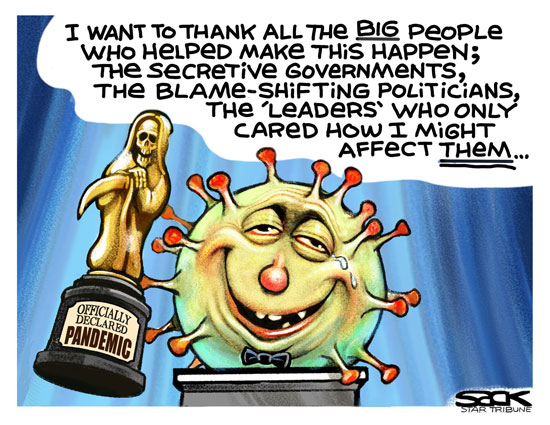 I want to thank all the BIG people who helped make this happen; the secretive governments,
the blame-shifting politicians, the 'leaders' who only cared how I might affect THEM...
Cartoon by Steve Sack @ Star Tribune https://en.wikipedia.org/wiki/Star_Tribune
Forget the politicians. They are irrelevant. The politicians are put there to give you the idea that you have freedom of choice. You don't. You have no choice! You have OWNERS! They own you! They own everything. They own all the important land. They own and control the corporations. They've long since bought, and paid for the Senate, the Congress, the state houses, the city halls, they got the judges in their back pockets and they own all the big media companies, so they control just about all of the news and information you get to hear. ~ George Carlin
They/Them, Telecom Crimes, Drop Dead, Patriot Act, Voted4War, Corporate Death Penalty

Positively 4th Street, Bob Dylan, HQ via Franciescoli Polanni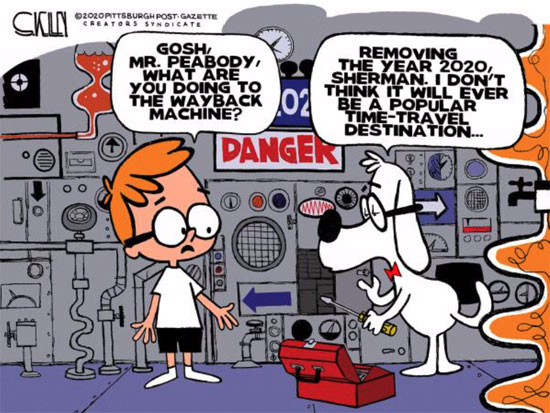 Sherman: Gosh, Mr. Peabody, what are you doing to the WayBack Machine? Mr. Peabody:
Removing the year 2020, Sherman. I don't think it will ever be a popular time-travel destination...
Cartoon by Steve Kelley @ Pittsburgh Post-Gazette https://en.wikipedia.org/wiki/Pittsburgh_Post-Gazette
I like this stuff... I really get it... People are surprised that I understand it...
Every one of these doctors said, How do you know so much about this?
Maybe I have a natural ability ??? ...Maybe I should have done that
...instead of running for president...? ~ POTUS #45, 03/06/2020
Is this why Nobody Looks Down at Creepy GOP
Authoritarian & DNC Do Nothing Politicians?
WHY ARE PEOPLE
STILL DYING?
100,000 DEAD, 2020 05.27
200,000 DEAD, 2020 09.17
300,000 DEAD, 2020 12.11
800,000 DEAD, 2021 12.03
900,000 DEAD, 2022 01.28
If what Politicians said between
January & March 2020 was true,
...there should be a...
CURE by NOW?
Whenever any Form of Government becomes destructive of these ends, it is the Right of the People to alter or to abolish it, and to institute new Government, laying its foundation on such principles and organizing its powers in such form, as to them shall seem most likely to effect their Safety and Happiness. ~ Declaration of Independence

Bob Dylan, Subterranean Homesick Blues, via Go Flavor Go
Heads Up Folks!
Bacteria from respiratory droplets spread by one sneeze,
singing one minute, talking one minute, & two coughs via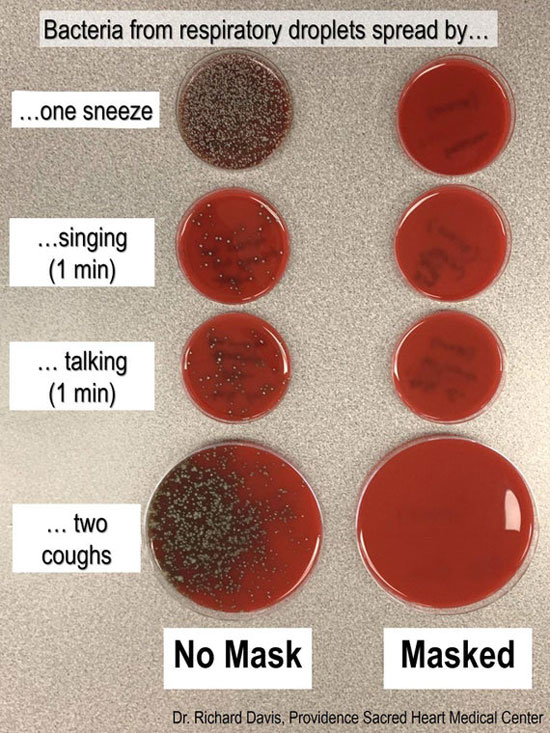 Dr. Richard Davis, Providence Sacred Heart Medical Center
Feetlines
~ What it is ain't exactly clear?
Fascism's Last Weapon:
(MP3) The Rebirth of Evil (MP3)

Buffalo Springfield - For What It's Worth (1967) via Munrow's Retro on Vimeo
The Decree of the Reich President for the Protection of the People and the State was one of a series of key decrees, legislative acts, and case law in the gradual process by which the Nazi leadership moved Germany from a democracy to a dictatorship.
Article 1
Sections 114, 115, 117, 118, 123, 124, and 153 of the Constitution of the German Reich are suspended until further notice. Therefore, restrictions on personal liberty, on the right of free expression of opinion, including freedom of the press, on the right of assembly and the right of association, and violations of the privacy of postal, telegraphic, and telephonic communications, warrants for house searches, orders for confiscations, as well as restrictions on property, are also permissible beyond the legal limits otherwise prescribed.
Article 2
If in a state the measures necessary for the restoration of public security and order are not taken, the Reich Government may temporarily take over the powers of the highest state authority.
Article 3
According to orders decreed on the basis of Article 2 by the Reich Government, the authorities of states and provinces, if concerned, have to abide thereby.
Article 4
Whoever provokes, or appeals for, or incites the disobedience of the orders given out by the supreme state authorities or the authorities subject to them for execution of this decree, or orders given by the Reich Government according to Article 2, is punishable-insofar as the deed is not covered by other decrees with more severe punishments-with imprisonment of not less than one month, or with a fine from 150 up to 15,000 Reichsmarks.
Whoever endangers human life by violating Article 1 is to be punished by sentence to a penitentiary, under mitigating circumstances, with imprisonment of not less than six months and, when violation causes the death of a person, with death, under mitigating circumstances, with a penitentiary sentence of not less than two years. In addition the sentence may include confiscation of property.
Whoever provokes or incites an act contrary to public welfare is to be punished with a penitentiary sentence, under mitigating circumstances, with imprisonment of not less than three months.
Article 5
The crimes which under the Criminal Code are punishable with penitentiary for life are to be punished with death: i.e., in Paragraphs 81 (high treason), 229 (poisoning), 306 (arson), 311 (properties), and 324 (general poisoning).
Insofar as a more severe punishment has not been previously provided for, the following are punishable with death, life imprisonment, or imprisonment not to exceed 15 years:
1. Anyone who undertakes to kill the Reich President or a member or a commissioner of the Reich Government or of a state government, or provokes such a killing, or agrees to commit it, or accepts such an offer, or conspires with another for such a murder;
2. Anyone who under Paragraph 115(2) of the Criminal Code (serious rioting) or under Paragraph 125(2) of the Criminal Code (serious disturbance of the peace) commits the act with arms or cooperates consciously and intentionally with an armed person;
3. Anyone who commits a kidnapping under Paragraph 239 of the Criminal Code with the intention of making use of the kidnapped person as a hostage in the political struggle.
This decree is in force from the day of its announcement.
Berlin, February 28, 1933
The Reich President von Hindenburg
The Reich Chancellor A Hitler
The Minister of Interior Frick
The Minister of Justice Dr. Gürtner
Author(s): United States Holocaust Memorial Museum, Washington, DC
THE NAZIFICATION OF THE GERMAN POLICE,
1933–1939
Beginning in 1933, the Nazis took control of and subsequently transformed the police forces of the Weimar Republic into instruments of state repression and, eventually, of genocide. They did so by Nazifying policing. The new government removed anti-Nazi police leaders, reorganized Germany's police forces, and reoriented police culture towards Nazism.
1. Nazification changed the organizational structure, leadership, training, and values of Germany's police forces.
2. The Nazis expanded police power and used the police to target people they considered their political, racial, social, and criminal opponents.
3. Although the new Nazi government fired or retired many police leaders, the vast majority of German policemen kept their jobs and served the Nazi state.
The Gestapo was Nazi Germany's infamous political police force. Over the course of the Nazi era, the institution of the Gestapo expanded and changed. The groups targeted by the Gestapo shifted with the regime's policies and priorities. One thing remained consistent: the Gestapo was a reliably brutal tool that enforced Nazism's most radical impulses.
1. As Nazi Germany's political police force, the Gestapo was responsible for protecting the regime from its supposed racial and political enemies.
2. The Gestapo used informants, surveillance, house searches, and brutal interrogation methods, including torture, to carry out its investigations.
3. One of the Gestapo's main responsibilities was coordinating the deportation of Jews to ghettos, concentration camps, killing sites, and killing centers.
Population control is the practice of artificially maintaining the size of any population. It simply refers to the act of limiting the size of an animal population so that it remains manageable, as opposed to the act of protecting a species from excessive rates of extinction, which is referred to as conservation biology.
Bilderberg Group
https://en.wikipedia.org/wiki/Bilderberg_meeting
Bilderberg Group Depopulation
https://duckduckgo.com/?q=bilderberg+group+depopulation
Bilderberg Group Population Control
https://duckduckgo.com/?q=bilderberg+group+population+control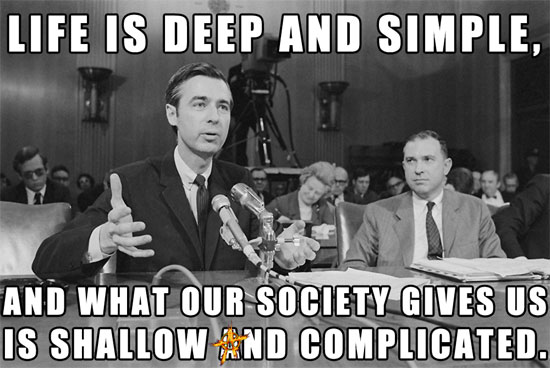 Life is deep & simple & what our society gives us is shallow & complicated. ~ Mr. Rogers

bob dylan via mrimagine
NONE of the ABOVE should be a choice on voter ballots!
Boptime ~ w/Even Steven Leech
~ Saturday Mornings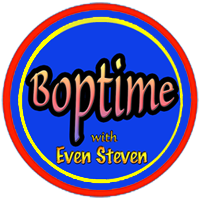 On Boptime we begin at 6am (EST) on Saturday with oldies back to back to back. At 7am (EST) we take a sleigh ride in a 1910 Delaware winterscape with Nezzie, and speculate about the future. We'll hear from A. I. duPont's Tankopanicum Band and other topical tunes from the period. Then we'll hear selections from Scott Joplin's Ragtime opera "Treemonisha," some minstrelsy from Bert Williams, then more Ragtime tunes from Scott Joplin piano rolls. At 8am (EST), get your glad rags on, Michael Ace spins some records all about clothing. At 9am (EST) we bop on back to 1966 on Beatlemania!!! It was a turning point year for the Beatles, as well as a turning point in American culture, both in war and peace. ~ Steve
BOPTIME: Saturday, 6 AM Eastern, 3 AM Pacific time
Go To: http://www.wvud.org/?page_id=24
Click on a listening link below the WVUD logo:


Boptime available locally in DE on WVUD-FM 91.3, Shoutcast [Search: WVUD], and TuneIn
Notes from ~@~
Freedom of expression and freedom of speech aren't really important unless they're heard...It's hard for me to stay silent when I keep hearing that peace is only attainable through war. And there's nothing more scary than watching ignorance in action. So I dedicated this Emmy to all the people who feel compelled to speak out and not afraid to speak to power and won't shut up and refuse to be silenced.~ Tom Smothers

Carlin Step, DJ Steve Porter & Eli Wilkie via Roland Kardeby

The Great Bell Chant (The End of Suffering) via R Smittenaar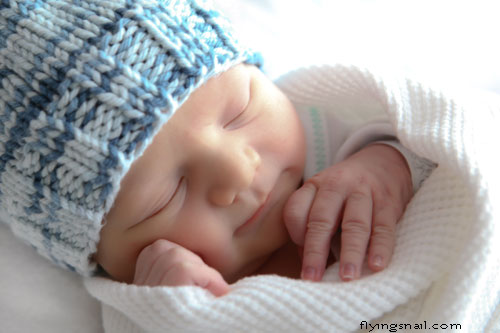 One Day, Matisyahu via ShalomLearning

Unsung Hero via Rattakarn Srithavatchai "Garn"
The Sacred Clowns ~ Heyókȟa
The Heyókȟa symbolize and portray many aspects of the sacred, the Wakȟáŋ. Their satire presents important questions by fooling around. They ask difficult questions, and say things others are too afraid to say. By reading between the lines, the audience is able to think about things not usually thought about, or to look at things in a different way.
Principally, the Heyókȟa functions both as a mirror and a teacher, using extreme behaviors to mirror others, thereby forcing them to examine their own doubts, fears, hatreds, and weaknesses. Heyókȟas also have the power to heal emotional pain; such power comes from the experience of shame--they sing of shameful events in their lives, beg for food, and live as clowns. They provoke laughter in distressing situations of despair and provoke fear and chaos when people feel complacent and overly secure, to keep them from taking themselves too seriously or believing they are more powerful than they are.
In addition, sacred clowns serve an important role in shaping tribal codes. Heyókȟa's don't seem to care about taboos, rules, regulations, social norms, or boundaries. Paradoxically, however, it is by violating these norms and taboos that they help to define the accepted boundaries, rules, and societal guidelines for ethical and moral behavior. This is because they are the only ones who can ask "Why?" about sensitive topics and employ satire to question the specialists and carriers of sacred knowledge or those in positions of power and authority. In doing so, they demonstrate concretely the theories of balance and imbalance. Their role is to penetrate deception, turn over rocks, and create a deeper awareness.
Develop Your Mind, Not Sacred Sites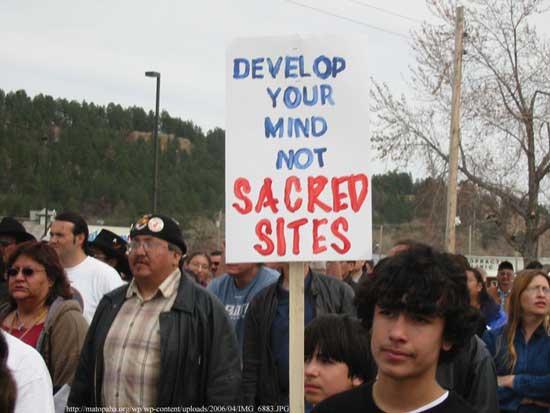 Cree Prophecy
Only after the last tree has been cut down,
Only after the last river has been poisoned,
Only after the last fish has been caught,
Only then will you find money cannot be eaten.
Nobody for President ~ NONE of the ABOVE should be a choice on voter ballots!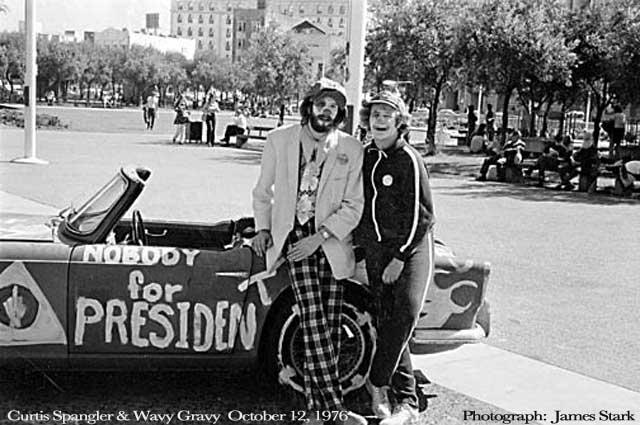 Curtis Spangler & Wavy Gravy, Nobody for President, 197610.12 ~ Photo: James Stark

American Dream, George Carlin via Ishtar [Not Work Safe]
Nobody is eternal, perfect, has all the answers, ended war, will love you forever, brought peace to our time, fixed global warming, fed the hungry & destitute, knows, cares, shives a git about you, loves you when you're down & out, if elected will not lie to, or steal from, 'the people', and bakes apple pie better than Mom; ...begging a question, What's NOTA's entry fee ...more lies that lead to mass murder or human sacrifice?
NOBODY should have that much power!
Message
via
Mike Pinder
Oh, I hope that I see you again I never even caught your name As you looked through my window pane ~ So I'm writing this message today I'm thinking that you'll have a way Of hearing the notes in my tune ~ Where are you going? Where have you been? I can imagine other worlds you have seen ~ Beautiful faces and music so serene ~ So I do hope I see you again My universal citizen You went as quickly as you came ~ You know the power Your love is right You have good reason To stay out of sight ~~ But break our illusions and help us Be the light ~ by Mike Pinder

Why I Think This World Should End, Prince EA via Prince EA
Without love in the dream, it will never come true. ~ Jerry Garcia/Robert Hunter
And in the end, the love you take is equal to the love you make. ~ John Lennon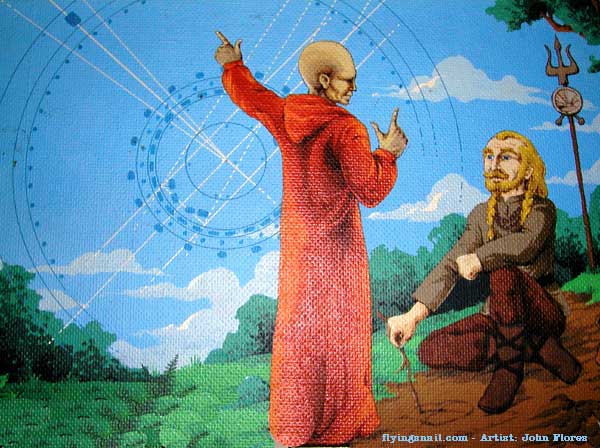 ---
---
The man whispered, "God, speak to me" and a meadowlark sang. But the man did not hear. So the man yelled "God, speak to me" and the thunder rolled across the sky. But the man did not listen. The man looked around and said, "God let me see you" and a star shined brightly. But the man did not notice. And the man shouted, "God show me a miracle" and a life was born. But the man did not know. So the man cried out in despair, "Touch me God, and let me know you are there" Whereupon God reached down and touched the man, But the man brushed the butterfly away and walked on.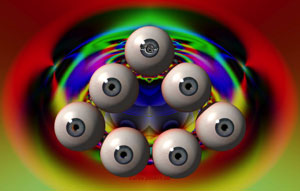 Don't miss out on a blessing because
it isn't packaged the way you expect!
---
---

Some search sites have been banned from scanning local content since 2012.
Please use DuckDuckGo.com (above) or Bing.com to search FlyingSnail.

{ ͡ʘ ͜ʖ ͡ʘ} Is Daylight Saving Time Dangerous? { ͡ʘ ͜ʖ ͡ʘ}