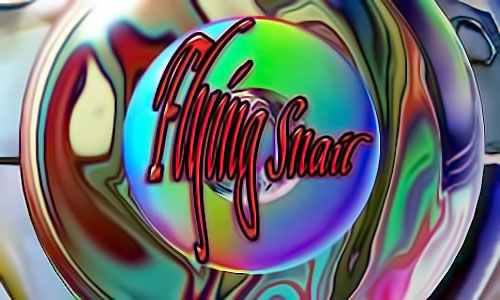 Thank You for Everything Mr. Berry !!!


Chuck Berry from EleO ~ [RIP]
---
---
Dahbud Mensch ~ Stuck in the middle with WHO ? ~ News Worth Repeating
Next Time Politicians Talk Religion
Here Is Proof They Are Liars + This

Integrity ~ From Wikipedia, the free encyclopedia

Integrity is a concept of consistency of actions, values, methods, measures, principles, expectations, and outcomes. In ethics, integrity is regarded as the honesty and truthfulness or accuracy of one's actions. Integrity can be regarded as the opposite of hypocrisy, in that integrity regards internal consistency as a virtue, and suggests that parties holding apparently conflicting values should account for the discrepancy or alter their beliefs.

Hypocrisy ~ From Wikipedia, the free encyclopedia

Hypocrisy is the state of pretending to have virtues, moral or religious beliefs, principles, etc., that one does not actually have. Hypocrisy involves the deception of others and is thus a kind of lie.

Judas Iscariot ~ From Wikipedia, the free encyclopedia

Judas Iscariot is infamously known for his kiss and betrayal of Jesus to the hands of the chief Sanhedrin priests in exchange for a payment of thirty silver coins. His name [Judas] is often used to accuse someone [or a corporation] of betrayal.

SELinux Background

Researchers in the National Information Assurance Research Laboratory of the National Security Agency (NSA) worked with Secure Computing Corporation (SCC) to develop a strong, flexible mandatory access control architecture based on Type Enforcement, a mechanism first developed for the LOCK system. The NSA and SCC developed two Mach-based prototypes of the architecture: DTMach and DTOS. The NSA and SCC then worked with the University of Utah's Flux research group to transfer the architecture to the Fluke research operating system. During this transfer, the architecture was enhanced to provide better support for dynamic security policies. This enhanced architecture was named Flask. The NSA integrated the Flask architecture into the GNU/Linux® operating system to transfer the technology to a larger developer and user community. The architecture has been subsequently mainstreamed into GNU/Linux® and ported to several other systems, including the Solaris™ (Sun Microsystems/Oracle) operating system, the freeBSD® operating system, and the Darwin (Apple) kernel, spawning a wide range of related work. ~ Source

 
Images Via Wikipedia, the free encyclopedia

Why? Because Loyal Users Should Know it was
Politicians and Corporatists Who Sold Them Out
Not the NSA

The National Security Agency has obtained direct access to the systems of Google, Facebook, Apple and other US internet giants. 

The NSA access was enabled by changes to US surveillance law introduced under [Republican] President Bush and renewed under [Democrat] President Obama in December 2012

The First Horseman of the
Privacy Apocalypse Has Already Arrived:
Verizon Announces Plans to Install
Spyware on All Its Android Phones

BY BILL BUDINGTON AND JEREMY GILLULA AND KATE TUMMARELLO MARCH 30, 2017

Within days of Congress repealing online privacy protections, Verizon has announced new plans to install software on customers' devices to track what apps customers have downloaded. With this spyware, Verizon will be able to sell ads to you across the Internet based on things like which bank you use and whether you've downloaded a fertility app.

Verizon's use of "AppFlash"—an app launcher and web search utility that Verizon will be rolling out to their subscribers' Android devices "in the coming weeks"—is just the latest display of wireless carriers' stunning willingness to compromise the security and privacy of their customers by installing spyware on end devices.

The AppFlash Privacy Policy published by Verizon states that the app can be used to

"collect information about your device and your use of the AppFlash services. This information includes your mobile number, device identifiers, device type and operating system, and information about the AppFlash features and services you use and your interactions with them. We also access information about the list of apps you have on your device."

Troubling as it may be to collect intimate details about what apps you have installed, the policy also illustrates Verizon's intent to gather location and contact information:

"AppFlash also collects information about your device's precise location from your device operating system as well as contact information you store on your device."

And what will Verizon use all of this information for? Why, targeted advertising on third-party websites, of course:

"AppFlash information may be shared within the Verizon family of companies, including companies like AOL who may use it to help provide more relevant advertising within the AppFlash experiences and in other places, including non-Verizon sites, services and devices."

In other words, our prediction that mobile Internet providers would start installing spyware on their customers' phones has come true, less than 48 hours after Congress sold out your personal data to companies like Comcast and AT&T. With the announcement of AppFlash, Verizon has made clear that it intends to start monetizing its customers' private data as soon as possible.

What are the ramifications? For one thing, this is yet another entity that will be collecting sensitive information about your mobile activity on your Android phone. It's bad enough that Google collects much of this information already and blocks privacy-enhancing tools from being distributed through the Play Store. Adding another company that automatically tracks its customers doesn't help matters any.

But our bigger concern is the increased attack surface an app like AppFlash creates. You can bet that with Verizon rolling this app out to such a large number of devices, hackers will be probing it for vulnerabilities, to see if they can use it as a backdoor they can break into. We sincerely hope Verizon has invested significant resources in ensuring that AppFlash is secure, because if it's not, the damage to Americans' cybersecurity could be disastrous.

Verizon should immediately abandon its plans to monitor its customers' behaviors, and do what it's paid to do: deliver quality Internet service without spying on users.
eMail Heads-Up, 201703.30, from ~@~

I cleaned out my spam holding tank this morning and noticed a bunch of email addressed to us from friends with new fake email accounts.

In the past, informing someone their email was compromised resulted in me not hearing from them again, so that will not happen this time.

Also, there is an increase in look-a-like sites, where a known site now ends with, for example, usa. In other words, zyx.com will now look like zyxusa.com, == so be careful what you click on.

Once retirement is at hand, we intend to get rid of all electronic devices because they were intended for education, ...not SPYING on humans.

P.S. flyingsnail.com is now for sale @ $1,000,000 clear, tax paid dollars _or_ will trade for used, certified, HURACÁN Performante or DB11. ;-)
Dahbud Mensch ~ Stuck in the middle with WHO ? ~ News Worth Repeating
Internet Has Become A
Political Playground of GNU Fascism?

The 265 members of Congress who sold you
out to ISPs, & how much it cost to buy them

They betrayed you for chump change

by T.C. Sottek Mar 29, 2017 ~ The Verge ~ Article Source


Truth about the American Dream, George Carlin vs L.I.L.T from Felly [Not Work Safe]

Why do politicians we elect always sell U.S. out to Corporatists?
It's obvious from bribes they accepted, it wasn't money?


Puttin' On the Ritz with Fred Astaire from BeFit Oficial

TTFIT

Turn IT Off, Tune IT Out, Fuck IT
(btw) Have you played outdoors today?

House Republicans Vote To Let Your Internet
Service Provider Share Your Web History

The change could also expose your Social Security number and information pertaining to your children and health.

By Dana Liebelson ~ The Huffington Post ~ Article Source


Maybe Tomorrow, Stereophonics from abfoto-br

VPNs Won't Save You from
Congress' Internet Privacy Giveaway

GET READY TO say good-bye to your online privacy. Not that you ever really had it anyway. ~ The House of Representatives voted today to reverse Obama-era regulations preventing internet service providers from selling your web browsing history on the open market.

By Klint Finley ~ Wired.com ~ Business ~ 03.28.17 ~ 7:00 AM ~ Article Source

If you can handle it, listen to: Rebirth of Evil MP3 & forget the timeline or read this!
Boptime with Even Steven + Legends of Wilmington Jazz
It's time for Radiothon on Saturday's Boptime, the first of our annual fundraiser programs for the station. We begin at 6am (EDT) in a party mood with a live event from 2003 featuring such R&B legends as Lonnie Youngblood, The Mighty Hannibal, Nathaniel Mayer, King Coleman, Bettye LaVette and others. We'll finish the hour with a couple more Bettye LaVette tunes. Then beginning at 7am (EDT), Larry and Kitty will join me in playing some choice R&B tunes according to labels like Mercury, Sun, Savoy, Apollo, VeeJay, Okeh, Excello and more including selections by Chuck Berry on Chess., along with the chatter and the chuckles you come to expect. We might even have an unexpected guest or two. We'll be asking for you to call in your pledges and contributions to keep the WVUD programming comin' at you for another year of great radio. ~ Steve

BOPTIME: Saturday, 6 AM Eastern time, 3 AM Pacific time
Go To: http://www.wvud.org/?page_id=24
Click on a listening link below the WVUD logo:
Dahbud Mensch ~ Stuck in the middle with WHO ? ~ News Worth Repeating
The Clever 'DoubleAgent' Attack
Turns Antivirus Into Malware

AUTHOR: LILY HAY NEWMAN ~ SECURITY 03.23.17: 11:33 AM @ WIRED.COM

YOUR ANTIVIRUS SOFTWARE might come with some annoyances. It might slow your computer down, or pop up so many alerts that you can't tell when something is actually wrong. But researchers have discovered a more sinister downside: A well-intentioned debugging tool found in many versions of Microsoft Windows can be used maliciously to gain access to vulnerable antivirus programs, and weaponize them.

Discovered by researchers at the Israeli cybersecurity defense firm Cybellum, the so-called "DoubleAgent attack" takes advantage of the Microsoft Application Verifier, a tool used for strengthening security in third-party Windows applications, to inject customized code into programs. The approach could potentially manipulate any software target, but antivirus programs would be particularly appealing to an attacker since they have such extensive system privileges for scanning.

"You're installing antivirus to protect you, but actually you're opening a new attack vector into your computer," says Slava Bronfman, the CEO of Cybellum. "Hackers usually try to run away from AV and hide from it, but now instead of running away they can directly attack the AV. And once they control it they don't even need to uninstall it, they can just quietly keep it running."

As the attack unfolds, it allows malicious code to become persistent, since it entered through the legitimate Application Verifier tool. The researchers say that even measures like a system reboot won't eliminate a DoubleAgent attack. And once hackers control the antivirus program they can manipulate it to execute all sorts of attacks, from passive surveillance to encrypting and ransoming off data, because of the inherent trust operating systems place in antivirus programs.

"Once we discovered this attack we tried to understand which impact it has and which limitations, and we quickly understood that it has none," says Cybellum chief technology officer Michael Engstler. "You can actually use it to inject any process, so once we understood that we understood that there was a major problem here."

The researchers notified the developers of 14 vulnerable antivirus programs (Avast, AVG, Avira, Bitdefender, Trend Micro, Comodo, ESET, F-Secure, Kaspersky, Malwarebytes, McAfee, Panda, Quick Heal, and Norton) and say they waited 90 days before publicly disclosing the bug. So far only Malwarebytes, AVG, and Trend Micro have released a patch. There isn't particular evidence so far that the vulnerability has ever been exploited, but it's impossible to know for sure, especially since Windows has included the Application Verifier since the XP days.
Dahbud Mensch ~ Stuck in the middle with WHO ? ~ News Worth Repeating
Is Using Gmail, Watching YouTube, Searching
With Google, or Using Variations of Google
To Define Searching Now Considered
Support for Terrorism and Racism?

Here are links to major corporations pulling ads:

DuckDuckGo Links ~ Yandex Links ~ Bing Links ~ Google Links

YouTube's Ad Problems Finally
Blow Up in Google's Face

DuckDuckGo ~ The search engine that doesn't track you:


AUTHOR: DAVEY ALBA ~ BUSINESS: 03.25.17: 7:00 AM @ WIRED.COM

LATE LAST YEAR, Israel-based entrepreneur Matan Uziel saw a notification he'd never seen before pop up on YouTube's backend—the part of the site where creators upload their videos. "I saw a yellow dollar sign. At first I didn't understand what it was," Uziel says. "Then I moved my cursor over it. I saw it meant my video was not advertiser-friendly."

By then, Uziel had made and posted close to a dozen videos to a YouTube channel called Real Women Real Stories—women speaking frankly into a camera about their experiences of sexual abuse. The view counts on some of the videos had climbed into the thousands, qualifying them for pre-roll ads placed through YouTube's advertising program. They were bringing Uziel and his team a modest amount of money. But Google was now pulling the plug. The company would not let ads run on his latest video—and eventually all the others. The problem, he was told: the "sensitive nature" of the videos.

Uziel sent an appeal to Google, but the company denied it. A Google representative told Uziel in an email that the videos' titles could be automatically triggering the site's filters. But Uziel says he never got a full explanation from the company of what really got the ads pulled from his videos.

That same confusion simmers at the heart of Google's current ad debacle. Over the past week, major advertisers—everyone from the British government to AT&T—have pulled their ad buys from YouTube after their banners appeared over videos posted by extremists. Google has apologized. But the company still has a more basic transparency problem. Google ostensibly wants to make sure uploaders of hate speech and abuse don't get paid. But as Uziel's experience demonstrates, that effort can come at the expense of deserving content. The opacity around Google's standards and practices, as reflected in their inconsistent enforcement, creates uncertainty at the heart of one of the internet's most popular services. Until Google truly fixes the problem, the internet—and one of its core business models—will suffer.

Ditching Google

About a week ago, the Times of London published an investigation revealing ads sponsored by the British government and several private sector companies had appeared ahead of YouTube videos supporting terrorist groups. In response, advertisers started pulling their spending from YouTube and the wider Google ad network. The boycott has grown as more problems have emerged. PepsiCo and Wal-Mart have now joined the ranks of advertisers pulling dollars from Google.

Google for its part has said it is examining its policies and renewing its commitment to better police content. It will accelerate reviews of potentially objectionable videos and filter more ads while giving advertisers more control over where their ads appear.

"While we recognize that no system will be 100 percent perfect, we believe these major steps will further safeguard our advertisers' brands," Philipp Schindler, Google's chief business officer, said in a statement.

To be sure, Google faces major technical challenges in policing where ads appear. Users upload as much as 400 hours of content to YouTube every minute. And millions of websites rely on the company's platform to funnel ads to their sites. But claiming sheer logistics doesn't satisfy everyone in the ad world as an excuse. After all, no other company has done better at making money off of performing technical feats at a massive scale. Google may be reluctant to stand between publishers and advertisers for fear of becoming too much of an arbiter of what's appropriate. But it also makes a lot of money off of ads in part by making the path from advertiser to targeted audience eyeballs as efficient as possible.

"It's difficult to understand what motivates Google," says one advertising executive who did not want to be seen publicly criticizing a company with which nearly all advertisers have to work. "When you've operated a marketplace, or owned and operated inventory that's been so noncompliant with basic standards for so long, you can't erase that mark overnight."

Hot Topic

Google's ad system has long suffered from these weaknesses. But ever since Facebook admitted to flaws in how it reported ad performance to ad buyers, digital advertising has come under greater scrutiny, says media analyst Brian Wieser of Pivotal Research. On top of that, advertisers fear being seen as subsidizers of the festering scourge of fake news.

"If it wasn't obvious before that Google's ad inventory was problematic, now it is," Wieser says.

And now Google has little choice but to try to fix it. Just a few advertisers control so many of the ad dollars, and they've been primed by recent events to be more conscientious about brand safety. Pressure from them could push Google to become more consistent and careful about what it allows on its platforms and where it allows ads to appear. "We draw a sharp distinction between free speech and the right to do business with a private company," says Josh Zeitz, vice president of communications at AppNexus, which last year blocked Breitbart News from using its ad-serving tools after it determined the site violated AppNexus' hate speech policy. "We have our advertisers' brand safety to look after, and we have a moral code to live by. If we won't work with a publisher, that doesn't stop them from directly selling ads to advertisers."

Matan Uziel of Real Women Real Stories hopes YouTube figures out that its content provides an important service, that the money paid by advertisers supports his ability to produce videos that provide women a place to speak out on a difficult subject. It might be sensitive, but it serves a public good. Until Google can start better making these distinctions, both advertisers and creators will have trouble trusting the company.

Is Google trying to support terrorism?

Image credit: Jithesh Nair (from Orkut). Thanks Rahul
Article posted on : Tech-Freak Stuff ~ Related

Posted in Google By Rohit Sane ~ Source

Recently, It is observed that Google is drifting away from its Tag Line of "Don't be evil".

First, Google was observed linking to sites that were spreading Malware and now it appears to have extended its support to terrorism.

Google strictly warns Adsense Publishers from putting ads on Violent content or Hate related content. But during the recent Terrorist attacks on Five-Star Hotels in Mumbai, Google showed up something that you would never believe if I wouldn't attach this Proof

A Google Ad on IBN-Live website says:

Terrorism: Pursue a certificate in terrorism 100% online. Enroll today

This ad was found on a story which was a news coverage of the recent attacks in Mumbai (India). When everyone is cursing the terrorists who have caused such huge loss to Mumbai, When all the countries in the world are trying to fight terrorism, Google on-the-other-hand is encouraging people to pursue and get excellence in the field of terrorism. Is this what is expected from the biggest Internet company?

Even though, the Ad might have resulted due to some error, but still it might have great effect on the people viewing it.

*Tribute to all Indians Soldiers who fought bravely to bring normalcy in the City. Condolences to family members of all those whose lost their lives in the terror attack.

Facial recognition out of control? Half of US
adults have their faces on police databases

Facial-recognition databases used by the FBI and state police hold images of 117 million US adults, according to new research.

By Liam Tung | ZDNet.com | | Artificial Intelligence
October 20, ==> 2016 <== ~ 12:20 GMT | Source

New research shines a light on US law enforcement's unchecked use of surveillance cameras and facial recognition to scan the public.

One in two US adults are now in a law-enforcement face-recognition database of some description, according to a new report by Georgetown University's Law Center on Privacy & Technology.

The report, entitled 'The Perpetual Line-up: Unregulated police face recognition in America' estimates that law-enforcement facial-recognition systems now have information on 117 million US adults.

As the report notes, facial recognition is a mature technology and is used legitimately to combat serious and violent crimes.

However, since there are virtually no rules for its use across 52 agencies, the technology can also be misused. The group has called for a far higher threshold on the use of facial recognition by law enforcement, akin to the rules set out in the US Wiretap Act.

"A few agencies have instituted meaningful protections to prevent the misuse of the technology. In many more cases, it is out of control," the report's authors write.

According to the study, up to 30 states in the US allow law enforcement to run facial recognition search and matching against driver's license ID photo databases. Additionally, 16 states allow the FBI to run the searches against these databases, allowing it to build a biometric network consisting largely of law-abiding citizens.

Policy-wise, the researchers make a distinction between targeted and persistent use of facial recognition.

"A face-recognition search conducted in the field to verify the identity of someone who has been legally stopped or arrested is different, in principle and effect, than an investigatory search of an ATM photo against a driver's license database, or continuous, real-time scans of people walking by a surveillance camera. The former is targeted and public. The latter are generalized and invisible," the researchers contend.

Also, typically, if police visit a person's home and request they attend a witness line-up, the person has an opportunity to say 'no'. There's no such choice under a virtual line-up where a person is identified not by people, but by an algorithm.

The report notes that no algorithm in use by law enforcement has been vetted for racial bias. That measure has not been undertaken despite a 2012 FBI study acknowledging that facial recognition was five to 10 percent less accurate on African Americans than Caucasians, risking singling out innocent African Americans as suspects.

That suggestion of potential inherent bias prompted demands on Wednesday by civil rights groups for a federal investigation into whether surveillance tech and facial recognition may be unfairly impacting communities of color.

"The effect of these inaccuracies is compounded by the fact that biased policing practices often mean that African Americans and other people of color are also likely to be overrepresented in the mugshot databases that many jurisdictions rely on for face recognition," ACLU said in a letter to the Justice Department Civil Rights Division.

The Georgetown researchers also found that of the 52 agencies that use facial recognition, the Ohio Bureau of Criminal Investigation is the only one that has a policy banning officers from using the technology to track protesters. Only nine agencies had audited their officers' face-recognition searches for improper use.

The researchers have recommended limiting FBI facial-recognition search using license ID photos to investigations of serious crimes and only after receiving approval from a state. Photo IDs make up 185 million of the reference photos in the FBI's FACE Services database, which contains a total of 411.9 million photos.

Police meanwhile should require legislative approval, according to the researchers.

No doubt these suggestions are likely to be met with resistance given that law-enforcement agencies have looked to facial recognition to accelerate investigation times.

Related: FBI has 411 million photos in its facial recognition system, and a federal watchdog isn't happy
Dahbud Mensch ~ Stuck in the middle with WHO ? ~ News Worth Repeating
The God of Jewish, Christian, Muslim People said,

and his Christian son extended this concept when he said,

"Christians are to no longer execute sinners, so they should not wage carnal war, but spiritual warfare. (John 18:36; 2 Corinthians 10:1-6; Ephesians 6:10-18; 1 Timothy 1:18-20; 6:11-14; 2 Timothy 2:3-5; 4:6-8)

Christians must be peacemakers forgiving those who do them harm treating their enemies with love and not seeking revenge. (Matthew 5:9, Romans 14:19, Ephesians 4:29-32; Colossians 3:12-14; Matthew 6:9-15; Mark 11:25-26, Luke 6:27-36, Romans 12:17-21; 1 Peter 3:8-12)

Hatred which is the same as murder is unforgiving, vengeful and hostile towards one's enemies." (1 John 3:15)

this was also spoken:

"You cannot serve both God and mammon..."

Lay not up for yourselves treasures upon earth, where moth and rust doth corrupt, and where thieves break through and steal: But lay up for yourselves treasures in heaven, where neither moth nor rust doth corrupt, and where thieves do not break through nor steal: For where your treasure is, there will your heart be also. No man can serve two masters: for either he will hate the one, and love the other; or else he will hold to the one, and despise the other. Ye cannot serve God and mammon. ~  Matthew 6:19–21,24 (KJV)

...and herein lies the problem:

The United States has the largest Christian population in the world, with nearly 280 million Christians. 75% of polled American adults identify themselves as Christian in 2015; down from 86% in 1990.

The core of Christianity was based on non-violent pacifism and within realms of thought, action, and deed if one was inclined to kill, or had a job involving harm or murder, that individual was not allowed to become Christian [look it up], violence was forbidden, and ultimately the reason why common hordes grew bored of Christian vs Lion events. ["Pacifism works, but it's getting there that hurts or can get you killed." ~ C. Spangler]

and not to be mean, but,

WTF !!!

??? Corinthians 11:13-15 ???

Satan's demons take on the image of God, similar to that done in Eden, (How else do they gain control of earth?) Satan himself is transformed into an angel of light. His ministers also be transformed as the ministers of righteousness; whose end shall be according to their works.

Ever consider this is actually a test
that doesn't really have to happen?
---
---
201703.25, currently 07:25 am (PDT)
Special on Chuck Berry Coming Up

Go To: http://www.wvud.org/?page_id=24
Click on a listening link below the WVUD logo:
---
---
Hunger and Shame ~ Dr. Mary Howard & Dr. Ann V. Millard
13th Annual OWU Documentary Film Festival


Dakota, directed by Elizabeth Jackson from OWU Media Center via Dr. Mary Howard

In early 2016, the Dakota Access Pipeline was approved to transport oil from North Dakota. The path crosses water sources and sacred grounds of the Standing Rock Sioux Reservation. Thousands have gathered in camps to protect the water in a peaceful protest. This film is their story.

PLUS: Check out these excellent films:

"Bodega" directed by Kieran Tobias

"A Heart for Conservation" directed by Ryan Bishop

"The Berimbau & Capoeira Angola" directed by Quenton Stokes-Brown

"400" directed by Cece Albon
---
---
Dahbud Mensch ~ Stuck in the middle with WHO ? ~ News Worth Repeating
Cheaper Gas
Another GOP Politician Lie Supported by Democrats ?

Will A Stolen Bush Administration or Democrats Who Voted for Illegal
War Serve Time for Mass Murder of Women, Children, & Civilians, and
Giving Trillions of Tax Payer Dollars on Pallets to ? Terrorists ? in Iraq?

[Regarding Illegal Iraq War] "I really do believe that we will be greeted as liberators. I've talked with a lot of Iraqis in the last several months myself, had them to the White House. The president and I have met with them, various groups and individuals, people who have devoted their lives from the outside to trying to change things inside Iraq. And like Kanan Makiya who's a professor at Brandeis, but an Iraqi, he's written great books about the subject, knows the country intimately, and is a part of the democratic opposition and resistance. The read we get on the people of Iraq is there is no question but what they want to the get rid of Saddam Hussein and they will welcome as liberators the United States when we come to do that." Richard [War Criminal] Cheney, March 2003

CHENEY'S HALLIBURTON PURE EVIL?

Nobody should have that much power!
Notes from ~@~
Ping Golf Clubs

Something interesting to know...
via my cousin Mike ~ USAF, Ret.

Good move by a USA company!

On Monday, I played the Disney, Lake Buena Vista course. As usual the starters matched me with three other players. After a few holes we began to get to know each other a bit.

One fellow was rather young and had his wife riding along in the golf cart with him. I noticed that his golf bag had his name on it and after closer inspection it also said "wounded war veterans ".

When I had my first chance to chat with him I asked him about the bag. His response was simply that it was a gift. I then asked if he was wounded and he said yes.

When I asked more about his injury, his response was "I'd rather not talk about it, sir".

Over a few holes I learned that he had spent the last 15 months in an army rehabilitation hospital in San Antonio, Texas. His wife moved there to be with him and he was released from the hospital in September.

He was a rather quiet fellow; however, he did say that he wanted to get good at golf.

We had a nice round and as we became a bit more familiar I asked him about the brand new set of Ping woods and irons he was playing. Some looked like they had never been hit. His response was simple.

He said that this round was the first full round he had played with these clubs. Later in the round he told me the following.

As part of the discharge process from the rehabilitation hospital, Ping comes in and provides three days of golf instruction, followed by club fitting.

Upon discharge from the hospital, Ping gives each of the discharged veterans, generally about 40 soldiers, a brand new set of custom fitted clubs along with the impressive golf bags.

The fellow I met was named Ben Woods and he looked me in the eye and said that being fitted for those clubs was one of the best things that ever happened to him and he was determined to learn to play golf well enough to deserve the gift Ping had given him.

Ben is now out of the service medically discharged just a month ago. He is as fine a young man as you would ever want to meet.

Ping , whose products are made with pride here in America ( Arizona ), has the good judgment not to advertise this program.

God Bless America & the game of golf. ~ Thank you PING ~ May God Bless our Military! ~ FYI: I checked and this is true!
Boptime with Even Steven + Legends of Wilmington Jazz
On Saturday's Boptime we begin at 6am (EDT) by going back to this day in 1963 and Stephen Sondheim's Broadway musical "A Funny Thing Happened on the Way to the Forum." We round out the hour with selections from Roland Kirk and Cal Tjader. At 7am (EDT) we continue with more music from this day in 1963. At 8am (EDT) it's Rockabilly Ridge with Michael Ace as we explore the roots of punk rock in early rockabilly. At 9am (EDT) we bop up to 1965 and the Beatles from this day in that year, along with a lot of other great music from this day in 1965.

BOPTIME: Saturday, 6 AM Eastern time, 3 AM Pacific time
Go To: http://www.wvud.org/?page_id=24
Click on a listening link below the WVUD logo:
Dahbud Mensch ~ Stuck in the middle with WHO ? ~ News Worth Repeating

Maybe Tomorrow, Stereophonics from abfoto-br

Remembering Bush Administration POS: AT&T
Who Called ~@~'s, Tenured Teacher, Wife A Fraud!

Violation of the Fourth Amendment to the Constitution

Violation of the First Amendment to the Constitution

Unlawful electronic surveillance or disclosure or use of information obtained by electronic surveillance in violation of 50 U.S.C. §1809.

Unlawful interception, use or disclosure of Class communications in violation of 18 U.S.C. § 2511

Unlawful solicitation and obtained disclosure of the contents of communications in violation of 18 U.S.C. § 2702(a)(1) or (a)(2)

Unlawful solicitation and obtained disclosure of non-content records or other information in violation of 18 U.S.C. § 2702(a)(3)

Violation of the Administrative Procedures Act

Violation of the constitutional principle of separation of powers

Could They Commit Murder Like Convicted
Felon PG&E's executives and get away with it?

Probably

Is It Time for a Corporate Death Penalty
...or plain old fashion Tar and feathering?

Yes...

...but because of
Profits Not People
they'd more than likely get away with it,
just like PG&E executives did ???

Listen to The Powers That Be by Roger Waters
for a key to understanding ...and let it play for a while.


Thanks to the Bush Administration and AT&T ???

AT&T strike:
Bay Area workers among 17,000 who
walked off the job in California, Nevada

By ETHAN BARON | ebaron@bayareanewsgroup.com | Bay Area News Group
PUBLISHED: March 22, 2017 at 1:25 pm | UPDATED Source: March 23, 2017 at 3:24 am

Telecommunications giant AT&T has broken federal law by unilaterally forcing technicians to do work outside their areas of expertise, according to the union representing 17,000 workers in California and Nevada who walked off the job Wednesday.

The union is also taking aim at AT&T's outsourcing and offshoring of jobs.

Joining technicians in the strike are call center workers. The striking workers are employed in landline services, not wireless.

AT&T criticized the job action.

"A walkout is not in anybody's best interest, and it's unfortunate that the union chose to do that," said company spokesman Steven Maviglio.

Picket lines, according to the Communications Workers of America, which represents the workers, have gone up outside AT&T offices and call centers across California and Nevada, with larger actions taking place at the firm's offices in San Francisco, Los Angeles and San Diego.

The striking employees have been without a contract for nearly a year, according to the union.

"Workers are growing increasingly frustrated with the company's attempts to short-change California and Nevada working families and communities," a union news release said.

Nationally, more than 21,000 AT&T wireless-services workers are working on a contract extension that can be ended with three days' notice.

"In the last week, wireless workers have intensified their calls on AT&T executives to end offshoring and outsourcing and have joined rallies and pickets coast to coast demanding good jobs that support their families and quality customer service," the union said.

AT&T highlighted the compensation received by some in the striking workforce.

"The average AT&T core network technician in this contract makes nearly $150,000 in wages and benefits," Maviglio said. "We are not proposing to reduce the wages of any employees in these contracts, and we remain committed to providing great benefits.

"We're the country's largest employer of full-time union labor, and our goal in these negotiations is to continue to provide our employees with high-quality union careers with wages and benefits that are among the best in the country."

The firm has reached 28 labor agreements since 2015, covering close to 123,000 employees, Maviglio added.

AT&T brought in $42 billion in revenue in the fourth quarter of last year, the union noted.

"Despite the financial success, the company is asking its workers to do more for less — keeping them from their families with unpredictable overtime, undercutting pay and advancement, offshoring good jobs, and pushing more health care costs onto employees," the union said.

Last week, dozens of mayors and other elected officials from the Bay Area and around California issued a letter claiming AT&T was denying high-speed broadband internet and reliable landline service to communities while reaping huge profits and firing workers.

AT&T said early Wednesday afternoon that it was in discussions with the union "to get these employees back to work as soon as possible." In the meantime, the firm was "very prepared to continue serving customers," spokesman Maviglio said.

"We're a customer service company, and we plan for all contingencies, whether related to weather, natural disasters, work stoppages or any other factors."
---
---
Dahbud Mensch ~ Stuck in the middle with WHO ? ~ News Worth Repeating
Military-Industrial Complex Speech
Dwight D. Eisenhower, 1961

Public Papers of the Presidents, Dwight D. Eisenhower, 1960, p. 1035- 1040 ~ Source

My fellow Americans:

Three days from now, after half a century in the service of our country, I shall lay down the responsibilities of office as, in traditional and solemn ceremony, the authority of the Presidency is vested in my successor.

This evening I come to you with a message of leave-taking and farewell, and to share a few final thoughts with you, my countrymen.

Like every other citizen, I wish the new President, and all who will labor with him, Godspeed. I pray that the coming years will be blessed with peace and prosperity for all.

Our people expect their President and the Congress to find essential agreement on issues of great moment, the wise resolution of which will better shape the future of the Nation.

My own relations with the Congress, which began on a remote and tenuous basis when, long ago, a member of the Senate appointed me to West Point, have since ranged to the intimate during the war and immediate post-war period, and, finally, to the mutually interdependent during these past eight years.

In this final relationship, the Congress and the Administration have, on most vital issues, cooperated well, to serve the national good rather than mere partisanship, and so have assured that the business of the Nation should go forward. So, my official relationship with the Congress ends in a feeling, on my part, of gratitude that we have been able to do so much together.

II.

We now stand ten years past the midpoint of a century that has witnessed four major wars among great nations. Three of these involved our own country. Despite these holocausts America is today the strongest, the most influential and most productive nation in the world. Understandably proud of this pre-eminence, we yet realize that America's leadership and prestige depend, not merely upon our unmatched material progress, riches and military strength, but on how we use our power in the interests of world peace and human betterment.

III.

Throughout America's adventure in free government, our basic purposes have been to keep the peace; to foster progress in human achievement, and to enhance liberty, dignity and integrity among people and among nations. To strive for less would be unworthy of a free and religious people. Any failure traceable to arrogance, or our lack of comprehension or readiness to sacrifice would inflict upon us grievous hurt both at home and abroad.

Progress toward these noble goals is persistently threatened by the conflict now engulfing the world. It commands our whole attention, absorbs our very beings. We face a hostile ideology -- global in scope, atheistic in character, ruthless in purpose, and insidious in method. Unhappily the danger is poses promises to be of indefinite duration. To meet it successfully, there is called for, not so much the emotional and transitory sacrifices of crisis, but rather those which enable us to carry forward steadily, surely, and without complaint the burdens of a prolonged and complex struggle -- with liberty the stake. Only thus shall we remain, despite every provocation, on our charted course toward permanent peace and human betterment.

Crises there will continue to be. In meeting them, whether foreign or domestic, great or small, there is a recurring temptation to feel that some spectacular and costly action could become the miraculous solution to all current difficulties. A huge increase in newer elements of our defense; development of unrealistic programs to cure every ill in agriculture; a dramatic expansion in basic and applied research -- these and many other possibilities, each possibly promising in itself, may be suggested as the only way to the road we wish to travel.

But each proposal must be weighed in the light of a broader consideration: the need to maintain balance in and among national programs -- balance between the private and the public economy, balance between cost and hoped for advantage -- balance between the clearly necessary and the comfortably desirable; balance between our essential requirements as a nation and the duties imposed by the nation upon the individual; balance between actions of the moment and the national welfare of the future. Good judgment seeks balance and progress; lack of it eventually finds imbalance and frustration.

The record of many decades stands as proof that our people and their government have, in the main, understood these truths and have responded to them well, in the face of stress and threat. But threats, new in kind or degree, constantly arise. I mention two only.

IV.

A vital element in keeping the peace is our military establishment. Our arms must be mighty, ready for instant action, so that no potential aggressor may be tempted to risk his own destruction.

Our military organization today bears little relation to that known by any of my predecessors in peacetime, or indeed by the fighting men of World War II or Korea.

Until the latest of our world conflicts, the United States had no armaments industry. American makers of plowshares could, with time and as required, make swords as well. But now we can no longer risk emergency improvisation of national defense; we have been compelled to create a permanent armaments industry of vast proportions. Added to this, three and a half million men and women are directly engaged in the defense establishment. We annually spend on military security more than the net income of all United States corporations.

This conjunction of an immense military establishment and a large arms industry is new in the American experience. The total influence -- economic, political, even spiritual -- is felt in every city, every State house, every office of the Federal government. We recognize the imperative need for this development. Yet we must not fail to comprehend its grave implications. Our toil, resources and livelihood are all involved; so is the very structure of our society.

In the councils of government, we must guard against the acquisition of unwarranted influence, whether sought or unsought, by the military industrial complex. The potential for the disastrous rise of misplaced power exists and will persist.

We must never let the weight of this combination endanger our liberties or democratic processes. We should take nothing for granted. Only an alert and knowledgeable citizenry can compel the proper meshing of the huge industrial and military machinery of defense with our peaceful methods and goals, so that security and liberty may prosper together.

Akin to, and largely responsible for the sweeping changes in our industrial-military posture, has been the technological revolution during recent decades.

In this revolution, research has become central; it also becomes more formalized, complex, and costly. A steadily increasing share is conducted for, by, or at the direction of, the Federal government.

Today, the solitary inventor, tinkering in his shop, has been overshadowed by task forces of scientists in laboratories and testing fields. In the same fashion, the free university, historically the fountainhead of free ideas and scientific discovery, has experienced a revolution in the conduct of research. Partly because of the huge costs involved, a government contract becomes virtually a substitute for intellectual curiosity. For every old blackboard there are now hundreds of new electronic computers.

The prospect of domination of the nation's scholars by Federal employment, project allocations, and the power of money is ever present and is gravely to be regarded.

Yet, in holding scientific research and discovery in respect, as we should, we must also be alert to the equal and opposite danger that public policy could itself become the captive of a scientific technological elite.

It is the task of statesmanship to mold, to balance, and to integrate these and other forces, new and old, within the principles of our democratic system -- ever aiming toward the supreme goals of our free society.

V.

Another factor in maintaining balance involves the element of time. As we peer into society's future, we -- you and I, and our government -- must avoid the impulse to live only for today, plundering, for our own ease and convenience, the precious resources of tomorrow. We cannot mortgage the material assets of our grandchildren without risking the loss also of their political and spiritual heritage. We want democracy to survive for all generations to come, not to become the insolvent phantom of tomorrow.

VI.

Down the long lane of the history yet to be written America knows that this world of ours, ever growing smaller, must avoid becoming a community of dreadful fear and hate, and be instead, a proud confederation of mutual trust and respect.

Such a confederation must be one of equals. The weakest must come to the conference table with the same confidence as do we, protected as we are by our moral, economic, and military strength. That table, though scarred by many past frustrations, cannot be abandoned for the certain agony of the battlefield.

Disarmament, with mutual honor and confidence, is a continuing imperative. Together we must learn how to compose differences, not with arms, but with intellect and decent purpose. Because this need is so sharp and apparent I confess that I lay down my official responsibilities in this field with a definite sense of disappointment. As one who has witnessed the horror and the lingering sadness of war -- as one who knows that another war could utterly destroy this civilization which has been so slowly and painfully built over thousands of years -- I wish I could say tonight that a lasting peace is in sight.

Happily, I can say that war has been avoided. Steady progress toward our ultimate goal has been made. But, so much remains to be done. As a private citizen, I shall never cease to do what little I can to help the world advance along that road.

VII.

So -- in this my last good night to you as your President -- I thank you for the many opportunities you have given me for public service in war and peace. I trust that in that service you find some things worthy; as for the rest of it, I know you will find ways to improve performance in the future.

You and I -- my fellow citizens -- need to be strong in our faith that all nations, under God, will reach the goal of peace with justice. May we be ever unswerving in devotion to principle, confident but humble with power, diligent in pursuit of the Nation's great goals.

To all the peoples of the world, I once more give expression to America's prayerful and continuing aspiration:

We pray that peoples of all faiths, all races, all nations, may have their great human needs satisfied; that those now denied opportunity shall come to enjoy it to the full; that all who yearn for freedom may experience its spiritual blessings; that those who have freedom will understand, also, its heavy responsibilities; that all who are insensitive to the needs of others will learn charity; that the scourges of poverty, disease and ignorance will be made to disappear from the earth, and that, in the goodness of time, all peoples will come to live together in a peace guaranteed by the binding force of mutual respect and love.

---


Mario Savio / Free Speech Movement, December 2, 1964 from mariosk

---


"The System" ~ A Folk Song For Mario Savio from B U C K

The System (a folk song to hum while waiting for public transport): It is a set of interacting or interdependent components forming an integrated whole from which there is no escape. Mario Savio, in a speech on the steps of Sproul Hall Berkeley University in 1964, warned us about a corrupt global socio-cultural, economic system. If any person or group challenges the input or output of the system, the processing, control, feedback, boundaries, interface or environment of the system they will be met with ruthless resistance. Pick each battle wisely, and good luck....
SDR Radio ~ Software Defined Radio
Raspberry Pi 3, NOAA 15, 18, 19, & SDR


Test Two (2) 201703.22: Raspberry Pi 3 w/EDUP WiFi ~ Speaker ~ Usmile® SDR
---
---
---
---

How? Ozzy Osbourne from Ernie Fritz

==> Imagine <==

---

Open Comment for Millennials:

(tl;dr) Anything related to Corporate Media's use of
"Hippy, Hippie, Hippies, etc." is pure, absolute, Bullshit!
[;-) Unless, of course, those words have been manipulated to counter this comment. (-;]


from C. Spangler, Nobody's Campaign Manager

Before Corporate Media fills your head with truth diversion tactics regarding the 1960s; especially 1967, there is something one should know.

"Hippy" & "Hippie" were Corporate Media terms created to diffuse budding alternative movements using peace & love as their foundation.

Children of the '60s were the first group of teenagers to become mass educated, who learned important lessons about history repeating itself.

In turn, those labeled hippie focused on creating alternative ways of doing things; rather than continue making the same mistakes their ancestors made.

Unfortunately this approach, gentle and peaceful as it was, threatened an already paranoid Powers That Be who established alternative as a hippie paradox; literally uprooting forward thinking.

While this was happening a lot of young men called "hippie", "left", or "radical" were sent off to Vietnam (in effect) to be murdered by their own parents, who had sanctioned war for politicians and 'powers that be'.


Alice's Restaurant by Arlo Guthrie from Scott Wade

[Small World Reference: Although Arlo is younger, we went to school in the same area, met numerous times, and here's my side of the story.

Two patrons of my school were Mr. & Mrs. Norman Rockwell, who lived in Stockbridge, MA. and invited students who maintained a 4.0 (A) average to their home for tea.

On Sunday afternoons the school would drop us off at the Rockwell's and tea was absolutely charming, but that is not what this story is about.

This story is also about Alice, because everyone who knew about her restaurant, knew she had the absolute best homemade apple pie and vanilla ice cream, anywhere in the area, and it was only served on Sunday afternoons.

:) I even remember her husband walking through the back door, carrying large tubs of fresh churned ice cream to the kitchen, as we sat at the back tables drooling.

Anyhow, when we'd finish tea with the Rockwell's, we'd go through the sun porch, out the backdoor, down the steps to the path that led to an old carriage house converted into a garage.

Before the driveway there was a sidewalk, on the left, that went to a door in the fence, that opened across from the alley leading to the backdoor of Alice's Restaurant.

Eliding a bunch of frosty stories, much later Arlo bought a place down the street from one of my late, longest time, sincerely missed, best friends [George C] and his family.]

Like differences between words Cracked and Hacked, where the wrong word [Hacked ???] is consistently used, Corporate Media could not wrap themselves around the fact, or understand, those called hippie considered politics to be a "there's that one again" scenario; i.e., ...something which has no history of ever working; except, within a positive Royalist environment.

Ultimately, those called hippie were sabotaged by politicians and subjected to stuff like this:


People's Park, Berkeley, CA ~ Photograph: Ron Stinnett


where human beings were seriously injured or killed.

Another thing that needs to be cleared up is Corporate Media's lumping anything "Hippy" with "Left" or "Radical Left" together, because they were three different things.

Politicians also had a problem with '60s style and males having long hair. They made jokes about the young, saying things like "you can't tell the boys from the girls in public anymore."

Then there was associated projected violence, which was NEVER a part of what was called hippie, no matter how many pictures or videos of Charles Manson Corporate Media throw at you!

A Little Personal Background:

On Oct 6, 1966 L.S.D. became illegal. Shortly after, on January 14, 1967, a Human Be-In was held [click for Lisa Law Photographs] in Golden Gate Park, San Francisco.

The Human Be-In was a turning point referenced in:

Psychedelic Trips For The Mind

Chapter 3, The Grateful Dead, Page 82:

Group Hallucination

by Curtis

San Francisco, 1967, the Human Be-In.

Something odd happened at this Gathering of the Tribes that still permeates my mind. I have confirmed that I was not the only one who experienced this.

Right before the Grateful Dead played, there was a "gentle person" from India who offered blessings from the stage. While this was occurring, a group of folks in the back of the crowd started screaming, "Fuck you, bring on the band," and other derogatory comments.

The person on stage stopped for a moment, kind of gazed in the general direction of the comments, bowed, and something that looked like a lightening bolt left him, and struck in that general area, illuminating it with light. This in turn seemed to swell the energy to even greater heights, and I heard the words, "Don't freak with a freak" come from the Cosmic Kitchen.

It was only a matter of moments before the Dead were (chuckle) tuned up and playing. This is when the oddity took place. I think the band was playing a song called "Alligator." The audience energy was swirling in what appeared to be a circle and gave the impression of being on a gigantic carousel. This swirling re-formed into this incredible egg-like shape of light that appeared above the stage, and everyone's body seemed to dissolve.

What happened next is hard to describe. It was like the light had joined everyone there together, and the realm of individuality was gone. There was a mutual chill of excitement that filled the air, and I began to hear comments like: "I think we made it." "Are we here?" "This is it!" And "God, isn't it beautiful?" For a moment there was absolute silence. We were all stuck in this "egg of light," and it was beyond any beauty that I could describe in words.

It was at this point I heard the words "Where do we go from here?" come from the Cosmic Kitchen. Almost instantaneously, I heard hundreds of responses come from the crowd, and very few were identical. The light began to fade, and in a flash we were back to the stage and crowd. I did hear folks asking one another, "Did you experience that?" among other questions, and the answer was yes.

When everything came back together, something new was present. It no longer seemed that we were one big family. It appeared that we somehow had resettled into smaller groups that were perhaps now driven by ego. Coincidently, this sort of shows up in successive events pertaining to the history of Haight/Ashbury and that culture.

This experience at the Be-In kept running through my mind. In the early '70s, Ram Dass and I discussed this at length, while sitting on the roof of the Palace Heights Hotel in Delhi, India. We came to the conclusion that this incident, which occurred in Golden Gate Park, was the beginning of what we termed the "Social Karma Ego Dharma Games," or a point where people started growing apart, rather than growing together.

Celebrating the 40th Anniversary
of the Summer of Love
by Paul Krassner

Actually, the Summer of Love in 1967 was born on October 6, 1966, the day that LSD became illegal. In San Francisco, at precisely two o'clock in the afternoon, a cross-fertilization of mass protest and tribal celebration took place, as several hundred individuals simultaneously swallowed tabs of acid while the police stood by helplessly. Internal possession was not against the law. The CIA had originally envisioned using LSD as a means of control, but millions of young people became explorers of their own inner space. Acid was serving as a vehicle to help deprogram themselves from a civilization of insane priorities. The nuclear family was exploding. Extended families were developing into an alternative society.

There had always been a spirit of counterculture, taking different forms along the way. Just as the beats had evolved from the bohemians, the hippies were now evolving from the beats. No longer did you have to feel like the only Martian on your block. There were subcommunities developing across the country. "Make love, not war" had become more than a simple slogan. The banning of LSD also affected Bay Area underground papers. The political Berkeley Barb got psychedelicized and the psychedelic San Francisco Oracle got politicized. The CIA's scenario had backfired.

The blossoming of the flower children--encompassing sex, drugs and rock'n'roll--was at its core a spiritual revolution, with religions of repression being replaced by religions of liberation, where psychotropic drugs became a sacrament, sensuality developed into exquisite forms of personal art, and the way you lived your daily life demonstrated the heartbeat of your politics. There was an epidemic of idealism. Altruism became the highest form of selfishness.

Greek philosopher Socrates said, "Know thyself." Novelist Norman Mailer said, "Be thyself." And the '60s counterculture said, "Change thyself." Comedian George Carlin--who had entered show biz in the late '50s, wearing a suit and tie, performing traditional stand-up schtick--started surfing on that wave. He reinvented himself visually--jeans, T-shirt, beard, ponytail--and acknowledges that smoking marijuana really helped him to fine-tune his material.

"My comedy changed because my life changed," he says. "The act followed what was going on in me. Humor is very subjective, and what I was doing on stage didn't match up with what was going on in my life or the country--1967 was the Summer of Love, it was the height of the cultural revolution--love, peace, free sex, all crested that summer. Everything was changing. I was playing big shows like Jack Paar and Ed Sullivan, but inside I was anti-authority and I hated that shit. Parents might not have been able to relate, so I went to the kids. I was using my act to further my ideas about the times."

The mainstream media began to catch up with a whole new generation of pioneers traveling westward without killing a single Indian along the way. San Francisco became the focus of this pilgrimage. On Haight Street, runaway youngsters--refugees from their own famiies--stood outside a special tourist bus--guided by a driver "trained in sociological significance"--and they held mirrors up to the cameras pointing at them from the bus windows, so that the tourists would get photos of themselves trying to take photos of hippies. When Time magazine decided to do a cover story on hippies, a cable to their San Francisco bureau instructed researchers to "go at the description and delineation of the subculture as if you were studying the Samoans or the Trobriand Islanders."

This was at a time when a rumor that you could get legally high from smoking dried banana skins was eagerly spread across the country. In San Francisco, there was a banana smoke-in, and an entrepreneur started a successful banana-powder mail-order business, charging $5 an ounce. Agents from the Bureau of Narcotics and Dangerous Drugs headed for their own laboratory, faithfully cooking, scraping and grinding thirty pounds of bananas, following a recipe published by the underground weeklies. For three weeks the FDA utilized apparatus that "smoked" the dried banana peels. The Los Angeles Free Press promoted another hallucinogenic--pickled jalapeno peppers, anally inserted. All over southern California, heads were shoving vegetables up their asses. After I mentioned on stage that the next big drug would be FDA, sure enough, Time reported that there would be "a super-hallucinogen called FDA." Silly me, I thought I had made that up.

And then there was Newsweek. Kate Coleman, who, before graduating from UC-Berkeley, was busted at a sit-in by the Free Speech Movement, got a job there in New York.

"In the summer of 1967," she recalls, "Newsweek indirectly bought enough grass and paraphernalia to warrant a felony sentence in New York of one to 15 years. Only three years behind the times, it was decided to do a cover story on marijuana, and naturally I was assigned to the story. I went down to the Lower East Side's Psychedelicatessen and purchased two beautiful water pipes, a hash pipe, roach holders, a dozen packets of cigarette papers, and a few little psychedelic toys. What a haul!

"I also bought two ounces of Acapulco Gold and one ounce of Panama Red from my favorite exclusive downtown dealer. Newsweek footed the whole bill without a ripple, and I got the payola of a lifetime. But it didn't end there. The fact that marijuana was to be legitimized twixt the pages of Newsweek gave rise to unexpected curiosity on the part of both the senior editor and the writer of the piece, both of whom decided, independent of each other, that their respective editing and writing would lack verisimilitude unless they tried the stuff. I was approached by people all over the magazine, asking me to get them some pot."

* * *

A highlight of the Summer of Love for me was an acid trip at the 1967 Expo in Montreal. I had been invited to speak at the Youth Pavilion and also to give my impressions, on Canadian TV, of the United States Pavilion, a huge geodesic dome engineered by Buckminster Fuller. Before entering the U.S. pavilion, which was guarded by marines who had attended a special Protocol School, I ingested a 300-microgram tab of LSD.

"This pavilion is really beautiful, with all these flowing colors," I said to the interviewer. "You don't see them, but I do. There's an interesting kind of symbolism, though. These military men, combat marines, I don't see that in any other pavilion, military men guiding you around, saying, 'Yes, there's the Little Girls room' or 'Would you like to touch my medals for killing Viet Cong?' I think it's very appropriate that we should be standing right here by the largest escalator in the western hemisphere, since my country is the greatest escalator of the war in southeast Asia....What I would like to do, as a gesture of my commitment--since I feel there's something lacking in the American Pavilion, which is a certain recognition of the fact that the country is really split in two--since we're a nation of symbols, I would like to indulge in a symbolic act. I have my draft card here."

"You're kidding."

"Would I kid about a thing like that?"

"It's his draft card."

(It was really a photostat of my draft card, since I burned one each time I was invited to speak at a college campus.)

"And I'll hold a match here."

"Are you sure you know what you're doing?"

"If I may."

"He's burning his draft card. How about that for a scoop, hey?"

"Now, the reason I'm doing this is, again, because we get hung up on symbols. People will be more upset about this than about the fact that children are being burned alive in Vietnam...."

The marine lieutenant called his captain. When the interview was finished, the captain told me it was against the law to burn my draft card. So I took out my draft card and showed it to him.

"But he burned it," the lieutenant insisted. "I saw him, sir. He burned it."

"I burned a photostat of my draft card. So I lied on television. That's not a crime. People do it all the time."

"It's also against the law to make a copy of your draft card," the captain said.

"Well, I destroyed the evidence."

I knew that political demonstrations were barred at Expo, but I had managed to smuggle one in, along with the acid. The interview was labeled an "incident," and there was a heated argument between the U.S. Information Agency and the Canadian Broadcasting Company, but the incident was already on tape, so now it had become a free-speech issue. It would be shown on TV that night and become front-page news in Montreal papers the next day.

Just as I was leaving the pavilion, a band struck up a fanfare. I made the mistake of projecting my own feelings, and suddenly I was convinced that LSD had been sprayed into the air, that everybody was tripping, that peace and love were breaking out all over the world at that very moment. As I was wallking along, I started smiling at families and waving to them, and they were smiling at me and waving back. But then a core of reality came to the surface, the force of my own feedback made me turn around, and I saw that those same people were now pointing at me. What an asshole! I still blush with embarrassment.

Now, a non-profit organization, the Council of Light, has organized a free 40th Anniversary all-day concert to be held at Golden Gate Park on September 2 "intended to not only celebrate the music, but also resonate with the consciousness raising of the '60s as represented by eight goals chosen to receive donations and publicity from the concert. They are: Environmental Sustainability, Relieve Poverty & Hunger, Raise Education, Promote Gender Equality, Reduce Child Mortality, Improve Maternal Health, Combat AIDS, and create a Global Partnership for Development in undeveloped nations. Charities chosen by the Council representing these eight goals will receive all money raised beyond basic costs of the production."

For information, check out summeroflove40th@yahoo.com. But you don't have to be present at the concert to celebrate this phenomenon that occurred four decades ago--an evolutionary jump in consciousness--exploding out of the blandness and repression of the Eisenhower-Nixon years. Currently, a mass awakening, exploding out of the blandness and repression of the Bush-Cheney years, seems to be happening again. Or is that just wishful thinking?

* * *

I asked several folks to recollect an aspect of what the Summer of Love meant to them.

Stephen Gaskin--author of Cannabis Spirituality:

When the Human Be-In of January 1967 at Golden Gate Park was conceived, it was against the background of sit-in's and teach-in's and was somewhat inspired by the civil rights movement. It was like a true rumor when the word on Haight Street was that all the hippies were supposed to come out to the Polo Field and see us all together.

I walked up to that gang of hippies filling the meadow, and I had to sit down and lean against a tree as if I was coming on to acid. While I was coming on, a mounted policeman rode up to look at the crowd and was addressed by a woman, also surveying the crowd.

She said, "Officer, my son is down there. Help me find him."

The officer replied, "Ma'am, everybody down there is smoking marijuana. I can't go down there."

Later on, down by the stage, I saw a guy who seemed to be trying to hypnotize a young woman who was on acid by waving an incense stick in her face and rapping on her intently. I thought he was messing with her mind and she seemed to be in trouble. I tapped her on the shoulder to get her attention and said, "Do you need to be rescued?"

She said, with evident relief, "Yes, please!"

She and I walked over to the edge of the crowd and sat on the grass and she laid her head on my knee and finished coming on until she felt strong enough to go dig the rock and roll.

It was the first time we got to see how many of us there were.

Stewart Brand--publisher of The Whole Earth Catalog:

As I recall, it was either late in 1967 or early next year that just the torso of the lovable dope dealer Superspade was found hanging from a tree out by Ocean Beach, signalling that the Mob was taking over from the amateurs, and the high times were not over, but the luv was.

The displaced amateur dealers, now skilled entrepreneurs, took their budding business acumen elsewhere in the 1970s, starting all manner of companies, such as Whole Earth Access (same name as my Catalog, quite different people).

Roberta Price--author of Huerfano: a memoir of life in the counterculture:

In the summer of 1967, between junior and senior year, I got job in London as assistant to the Young Ideas editor at British Vogue. I was a very young 21, but nobody asked if I had any ideas. I got sandwiches for Mandy Clapperton, the acting Young Ideas editor (the previous one was out with hepatitis). I went for clothes at Mary Quant and peeked over the office partition as a Beatle or Mick Jagger and Marianne Faithful walked through the office. They all seemed frail and vulnerable in person.

My U.S. friend Pam was studying in London that summer, and at night we swung through Swinging London together. At Granny Takes a Trip, I bought a white crocheted dress that stopped a few inches below my crotch. Pam bought dope from a young Englishmen. We couldn't find rolling papers, so Pam used tampon wrapper paper to roll joints, which worked. On Carnaby Street, we bought bubble dresses for us and Nehru jackets for the guys back home.

On weekend nights we went to the UFO, which had a constant light show and a staff who sold acid. The Liverpool Love Festival, Procul Harem, Tomorrow, the Pink Floyd, Arthur Brown, Eric Burdon and Fairport Convention played. We danced with men but couldn't hear their names; the flashing lights were enough to give you an epileptic fit. The crowd was a bit international, the space was dark, flash lit, grimy, vast.

Pam and I got $79 round-trip tickets on a German student train from London to Athens. It took three days, and all day long they piped American rock music over the sound system. Their musical taste wasn't as good as at the UFO. I heard "When you go to San Francisco, be sure to wear some flowers in your hair" at least 50 times. We danced in the aisles anyway.

In Greece, we rented a VW bug with two young Englishmen we met on the train. We drove around for a week, camping out at Delphi on the full moon. I was restless and dreamed of the Oracle. She was younger than I but looked like a hippie with her ethnic leather sandals and the wreath in her hair. She told me that after that summer, everything would be different. I already knew it.

Darryl Henriques--author of 50 Ways to Pave the Earth.

I began my professional show business career in 1967 when I joined the San Francisco Mime Troupe, earning the princely sum of $5 a performance. We were doing an antiwar Commedia play called The Military Lover. The Fillmore, the Grateful Dead, Bob Dylan, the Doors, the Beatles, the Stones, the Byrds, the Animals--all of God's creatures--you remember, don't you? That was the year Captain Kirk hot-rodded around the galaxy in the Starship Enterprise and Dustin Hoffman graduated with Mrs. Robinson. Allen Ginsberg was Howling, Paul Krassner was realizing, Abbie Hoffman was freeloading, and Scoop Nisker on KSAN in San Francisco was telling everyone, "If you don't like the news, then go out and make some of your own!"

We took the show on the road ($65 per week, a 1300% raise) and traveled across the country performing in theaters and colleges. It seemed every time we got to a college Dow Chemical had just been there, was coming there or, in the case of the University of Wisconsin, they were there. Dow was going to colleges across the country to recruit students to assist them in the crucial task of fabricating napalm to be used in Vietnam.

Next morning we went to the demonstration at the Commerce building, and at one point someone picked up a bugle and blew the signal to charge. The students immediately surrounded the building, and a group of them went in to conduct a peaceful sit-in. The campus police were unable to convince the protesters to leave, so the Chancellor called in the city police who took it upon themselves to beat the students with their nightsticks and spray them with tear gas, sending 30 of them to the hospital. It was officially the first violent protest against the peaceful protesting of the Vietnam War and Dow Chemical.

The irony was that according to the public relations director of Dow, they "could not have gotten better advertising" than student protests. They even started a company publication called the Napalm News. Not only that, but more students signed up to be interviewed, and on many campuses it became a "badge of honor" to be interviewed. Dow was justifiably infamous for their production of napalm, but their product that did more damage to people and the environment was Agent Orange. It was an equal opportunity weapon since it poisoned American servicemen as well as Vietnamese peasants. Better death through chemistry.

Little did I know how crucial it was for America to stop the Vietnamese from invading America. But thank God, in the end we won and now the Vietnamese are busy making our running shoes and sewing our T-shirts. You have to admit that killing over two million people to get them to make our running shoes was a bit extreme, but such are the pitfalls of the global economy.

Ken Babbs--Merry Prankster:

Where were Ken Kesey and the Pranksters? They had already gone, as Peter Coyote put it, "under the asphalt." The previous year, after two busts for marijuana, Kesey had faked a suicide and disappeared into Mexico, leaving me in charge of the bus and ramrodding the Acid Tests in LA which came to a screaming halt the day before LSD became illegal when the bus and the Pranksters slunk out of town and hied off to Mexico to join up with Kesey, everyone to return to the Hoo Ess Ay when Kesey gave hisself up to the FBI and was sentenced to six months in jail.

Kesey and Paige took the fall so the Pranksters could go free, reason being to keep Neal Cassady from going to trial. He'd already been busted twice and had done two years in the Big House for two joints, and with one more conviction he'd be up for a life sentence. In the high days of the Summer of Love, the whole fershlugglnger crew cranked up the bus and drove down to the sheriff's honor camp to visit Kesey and Paige. They parked in the lot next to the camp, speakers playing James Brown, Pranksters in their Day-Glo regalia, lined up at the gate to be checked in.

At the end of the day the bus pulled out, "Hit the Road, Jack" blaring, up the Bayshore into San Francisco to the Haight and a stop at 711 Ashbury to visit the Dead before they, too, got busted, the only appearance of the Pranksters in the Summer of Love carnival, and then it was back to Oregon, to gardening, building, kids in school, digging under the asphalt, deeper, joined by Kesey and Paige in the leaf-changing days of fall.

Mountain Girl--author of Primo Plant: Growing Marijuana Outdoors:

Before the moon-shot, before Watergate, one summer a long long time ago, there was The Hippies. They came to our Fair City, from every town, every place in the country, from near and far, looking for the Haight-Ashbury. They were young, gripped with restlessness and seeking a higher way of life. They filled the sidewalks of the old neighborhood--looking, seeking, clutching old suitcases, barefoot and hungry, with no particular place to be. Girls with raccoon eyes wept in the arms of boys just out of the Scouts, as hope faded for hot food and a safe place to sleep. Exhaustion and grime settled over them, and as weeks passed, more and more came.

The local shopkeepers tried to cope, and the young stole and carried off whatever they could. Puppies on strings and kittens stuffed in pockets accompanied the march. The good folk were moved to give food, some helped the mob find sleeping space, but crime soared and frightened them. The mayor of Fair City awoke in a foul mood and ordered sweeps, and the police raided freely. Tear gas rolled over the crowded street as thousands of lives touched and found each other and eventually themselves Music and songs from sidewalk songwriters filled the smokey air as joy spilled over and changed Fair City into Hippie Heaven.

And even today, Haight Street is filled with signs, clues, artifacts, reminders of the glory days for sale in a hundred shops. Go there and see for yourself.

This page is labeled as FlyingSnail Views and relates to the above.


Going to a concert at Speedway Meadow, Golden Gate Park
via Autumn Fenders 1969 Photo Album by Ralph Davis
SDR Radio ~ Software Defined Radio
Raspberry Pi 3, NOAA 15, 18, 19, & SDR


First Image from NOAA-19 ~ NASA Goddard Space Flight Center Source

For almost forty-five years I have enjoyed receiving weather satellite images from space and thought I would try using a 'stand-alone' Raspberry Pi 3 to replace a larger computer. [Click to Continue Readimg]


Test One (1) 201703.17: Raspberry Pi 3 ~ 4x USB Extender
NooElec SDR ~ EDUP WiFi ~ [Click to Continue Readimg]
---
---
Saint Patrick's Day


Saint Patrick depicted in a stained glass
window at Saint Benin's Church, Ireland

From Wikipedia, the free encyclopedia ~ Source

Saint Patrick's Day, or the Feast of Saint Patrick (Irish: Lá Fhéile Pádraig, "the Day of the Festival of Patrick"), is a cultural and religious celebration held on 17 March, the traditional death date of Saint Patrick (c. AD 385–461), the foremost patron saint of Ireland.

Saint Patrick's Day was made an official Christian feast day in the early 17th century and is observed by the Catholic Church, the Anglican Communion (especially the Church of Ireland), the Eastern Orthodox Church, and the Lutheran Church. The day commemorates Saint Patrick and the arrival of Christianity in Ireland, and celebrates the heritage and culture of the Irish in general. Celebrations generally involve public parades and festivals, cèilidhs, and the wearing of green attire or shamrocks. Christians also attend church services and historically the Lenten restrictions on eating and drinking alcohol were lifted for the day, which encouraged and propagated the holiday's tradition of alcohol consumption. [Click to Continue]


According to legend, Saint Patrick used the three-leaved
shamrock to explain the Holy Trinity to Irish pagans.
---
---
Dahbud Mensch ~ Stuck in the middle with WHO ? ~ News Worth Repeating
Time for a Corporate Death Penalty
...or plain old fashion Tar and feathering?

Listen to The Powers That Be by Roger Waters

Verizon accused of 'aiding and abetting' Yahoo
executives by using data breaches to save $350 million

By ETHAN BARON | ebaron@bayareanewsgroup.com | Bay Area News Group
PUBLISHED: March 16, 2017 at 4:19 pm | UPDATED Source: March 17, 2017 at 4:38 am

Shareholder suit targets Verizon in Yahoo hack

SUNNYVALE — Yahoo is already facing dozens of lawsuits over two huge breaches of users' information, but now another two suits are taking aim at Verizon as well.

On Thursday, Yahoo shareholder Erik Westgaard sued Yahoo, its executives and board members, and Verizon, which is buying Yahoo for $4.5 billion.

Westgaard alleged in the shareholder class action that Yahoo and its executives and board breached their fiduciary duty to shareholders by allowing the 2013 and 2014 hacks to happen and failing to publicly disclose the 2014 breach promptly, even though the firm knew about it that year.

But Westgaard went further, claiming that Verizon, by using knowledge of the hacks to knock $350 million off the price for Yahoo, "aided and abetted" the breaches of duty by Yahoo CEO Marissa Mayer, other Yahoo executives and its board members.

"Verizon knew about or recklessly disregarded the individual defendants' breaches of fiduciary duty," the lawsuit said. "Verizon gained … a bargaining advantage and procured to itself significant improper advantages and benefits."

On top of the $350 million discount, Verizon also leveraged the hacks to force Yahoo to take on 50 percent of liabilities arising from the cyber attacks and 100 percent of liabilities from shareholder lawsuits over the breaches, said the lawsuit, which seeks unspecified damages.

The suit also claims Mayer and other executives engaged in illegal insider selling by cashing in on Yahoo stock during the nearly two-year period that senior company executives — according to a Yahoo regulatory filing — knew of the 2014 hack but had not told the public or shareholders. According to the suit, Mayer, for example, sold tens of millions of dollars worth of stock in 2015 alone. [Click to Continue Reading] ~ [Related 01 ~ Related 02]
Mike Wilhelm ~ Charlatans, Flamin' Groovies, Loose Gravel, and more

Louie, Louie ~ Mike Wilhelm & Hired Guns from ed chatham
Dahbud Mensch ~ Stuck in the middle with WHO ? ~ News Worth Repeating
Purveyors of Hate & Revenge?

It's Time for Facebook to Deal With
the Grimy History of Revenge Porn

by EMMA GREY ELLIS ~ CULTURE ~ 03.14.17, 04:49 PM ~ WIRED Source

[Dear millennials: Usenet groups were basically decentralized Reddit. No, really!]

REVENGE PORN IS a big problem for the internet. In other words, it's a big problem for Facebook. This became abundantly clear with the recent revelation that a secret Facebook group called Marines United, which consisted of active and veteran members of the Marine Corps, circulated nude and otherwise invasive photos of women without their consent. The photos included ex-girlfriends as well as strangers, service members and civilians alike. The Department of Defense has since launched an investigation, and Senate Armed Services Committee hearings began this morning. [Click to Continue reading]

Why won't YouTube and Google
consider moderators to tackle online hate?

by Keith Kahn-Harris ~ Race issues / Opinion ~ 16 March 2017 04.59 EDT ~ the Guardian Source

There's no easy fix of course, but it would help if internet companies faced up to their responsibilities as publishers, and tried the human approach [Click to Continue reading] ~ [Additional Reading]
Notes from ~@~

Padress on Chapman Stick SG12 from Nima Rezai


Sonic Lights experimenting with Delton Davis & the Mallet Kat from Nima Rezai
Paul Krassner ~ The Realist, Writer, Comic, Investigative Satirist
Jay Lynch, Underground Comics Creator, Dies at 72

By RICHARD SANDOMIR MARCH 12, 2017 via Paul Krassner


The underground cartoonist Jay Lynch in 1973. Photo Credit: Patrick Rosenkranz

Jay Lynch, an artist, writer and satirist who was a central figure in the underground comics revolution of the 1960s and '70s, died on March 5 at his home in Candor, N.Y. He was 72.

His cousin Valerie Snowden said the cause was lung cancer.

Mr. Lynch, who had a wry, deadpan sense of humor, held strong views about the importance of underground comics, which differentiated themselves from the mainstream through raunchy and grotesque depictions of sex, drugs and violence.

"Underground comix were the most important art movement of the 20th century," he wrote, using the "comics" spelling preferred by underground cartoonists, in the introduction to "Underground Classics: The Transformation of Comics Into Comix" (2009), by Denis Kitchen and James Danky. [Click to Continue Reading and view graphics/photos @ New York Times]
Boptime with Even Steven + Legends of Wilmington Jazz
On Saturday's Boptime we start at 6am (EDT) by going back to this day in 1955 and the Broadway musical House of Flowers by Harold Arlen & Truman Capote, then finish the hour with selections from 1955 from Thelonious Monk and Benny Goodman. We continue with music from this day in 1955 into the 7am and 8am (EDT) hours. Then at 9am (EDT) we head back to this day in 1953 with the music heard on this day in that year. ~ Steve

BOPTIME: Saturday, 6 AM Eastern time, 3 AM Pacific time
Go To: http://www.wvud.org/?page_id=24
Click on a listening link below the WVUD logo:

Outernet ~ Free Web Content Through Geostationary and Low Earth Orbit Satellites
RS0ISS>CQ, ARISS - International Space Station ~ Hello Via ISS
Dahbud Mensch ~ Stuck in the middle with WHO ? ~ News Worth Repeating
Female politician proposes law to fine men $100
for masturbating as 'act against an unborn child'

The 'Man's Right To Know Act' is designed to highlight how women have been affected by targeted healthcare legislation in Texas

Jon Sharman Monday 13 March 2017 15:43 GMT Source / Comments


Texas state representative Jessica Farrar

A Texas politician has filed legislation that would see men fined $100 (£82) for masturbating unless they are doing it in a sanctioned session at a hospital or clinic.

Jessica Farrar, a Democrat, created the "Man's Right To Know Act" to highlight how women have been affected by targeted healthcare legislation in her state, particularly relating to abortion.

She said its rules — including a mandatory waiting period before a vasectomy procedure or receiving a prescription for Viagra, as well as a "medically-unnecessary digital rectal exam" — mirror "real TX laws and health care restrictions faced by TX women every #txlege session".

The headline stipulation would categorise ejaculation outside either a vagina or medical facility as an "act against an unborn child, and failing to preserve the sanctity of life".

Ms Farrar told mysanantonio.com: "A lot of people find the bill funny. What's not funny are the obstacles that Texas women face every day, that were placed there by legislatures making it very difficult for them to access healthcare."

Texas' House of Representatives is currently controlled by a Republican majority, and the state has some of the most restrictive abortion laws in the country due to its conservative Christian culture.

From 2011, women were made to undergo an invasive ultrasound scan at least 24 hours before they had an abortion, requiring at least two trips to a clinic. This is one of the measures Ms Farrar's bill parodies.

She told the site: "When a woman has to have a trans-vaginal ultrasound, it has nothing to do with her healthcare. One of the state's objectives is to guilt her into changing her mind."

The proposed law would also force the state to create pamphlets — mimicking those given to women seeking an abortion — filled with information about vasectomies, Viagra and colonosopies.

And it would allow doctors to "invoke their personal, moralistic, or religious beliefs in refusing to perform an elective vasectomy or prescribe Viagra".

It adds: "Masturbatory emissions created in health or medical facilities will be stored for the purposes of conception for a current or future wife."

Earlier this year one GOP state representative called for abortion to become a crime in Texas, arguing it would force women to be "more personally responsible" about sex.

Tony Tinderhold introduced the "Abolition Of Abortion In Texas Act" in an attempt to make it a criminal offence to have an abortion in the state at any point, regardless of whether a woman has conceived following rape or incest.

It is currently in the committee stage and, if successful, would mean women who have an abortion could be charged with murder.

After one state law that required doctors who perform abortions to have admitting privileges at a nearby hospital, and abortion clinics to have facilities similar to ambulatory surgical centres, was struck down by the Supreme Court, a study found its restrictions had already forced women to travel further for the procedure.

In Texas counties where the distance to the nearest clinic increased by 100 miles or more, there was a 50 per cent drop in the number of abortions taking place, the University of Texas' policy evaluation project found.

The number of clinics offering abortions in the state more than halved between 2013 and June 2016, when the law was struck down, from 41 to 17.

A spate of proposed laws targeting abortion across the US led Margaret Atwood, author of the classic dystopian novel The Handmaid's Tale, to speak out last month.

She said concerns about women's rights under President Donald Trump had contributed to a resurgence in popularity for the book, which describes a repressive and highly stratified American society in which women are forced into domestic servitude and made to bear the children of the ruling class.

It followed a series of moves by conservative politicians to restrict access to abortions, as well as Vice President Mike Pence's attendance at the anti-abortion March For Life, for which Mr Trump also tweeted his "full support".

Mr Pence told marchers in January: "This administration will work with Congress to end taxpayer funding of abortion and abortion providers. Life is winning again in America."
Outernet ~ Free Web Content Through Geostationary and Low Earth Orbit Satellites
March 11, 2017

Raspberry Pi 3 & Outernet


Click to Continue & larger images
Notes from ~@~
CHP: Daylight Saving Time
switch can cause driving danger

SATURDAY, 11 MARCH 2017 03:34, LAKE COUNTY NEWS REPORTS, Source

When Daylight Saving Time begins on March 12, many motorists may find themselves short of sleep and a danger on the roadways.

The California Highway Patrol wants the public to be aware of the risks associated with drowsy driving.

"When clocks are set forward in the spring, people often lose an hour of sleep," CHP Commissioner Joe Farrow said. "Drowsy driving can have the same effect on a person as drinking alcohol, with equally deadly consequences. The skills required to be a safe driver are significantly reduced when you have not had enough sleep."

Preliminary 2016 information shows that 33 people died and more than 3,800 were injured in collisions caused by fatigued or sleepy drivers on California roadways.

Data from the CHP's Statewide Integrated Traffic Reporting System also indicates that sleepy or fatigued drivers were responsible for more than 6,700 collisions.

Sleep-related collisions are most common in young people, who tend to stay up late, sleep too little, and drive at night, according to the National Sleep Foundation.

Nationally, 55 percent of all collisions in which the driver fell asleep involved drivers 25 years of age and younger.

Signs of drowsy driving include trouble focusing, heavy eyelids, an inability to remember the last stretch of road just driven, yawning constantly, head bobbing and drifting from one's traffic lane.

According to the National Sleep Foundation's Sleep in America poll, 60 percent of Americans have driven while feeling sleepy and 37 percent admit to actually having fallen asleep at the wheel in the past year.

To prevent drowsy driving, the National Sleep Foundation recommends:

– Get enough sleep before driving. Most adults need seven to nine hours.
– Do not drive if you have been awake for 24 hours or more.
– If you feel sleepy, drink something with caffeine.
– Let a passenger take over the driving.
– If all else fails, find a safe place to take a short nap by exiting the freeway or pulling into a rest stop, or stay somewhere for the night.

The mission of the CHP is to provide the highest level of safety, service, and security to the people of California.
Karl Cohen ~ Association International du Film d'Animation SF Newsletter
An article I contributed to:
Happy Reel Film Day
from EATDRINKFIlM.COM

Alamo Drafthouse, Kodak, and Art House Convergence are teaming up for Reel Film Day on Sunday March 5th, 2017. 35MM cinemas all over the world will champion the beautiful format of film and revel in all of the glorious depth and richness that ONLY film can provide: Reel Film Day is the first ever celebration of all things 35MM. Workshops, merchandise, lectures, live streams and screenings – lots of screenings – will serve to galvanize the most passionate film fans all across the US and revive a format to which every cineaste is indebted.

And why is Reel Film Day on March 5th? Because it's 3.5. Most theaters will have a $3.50 admission price with a portion of the proceeds going towards movie restorations done by Martin Scorsese's Film Foundation. Check out the list of 35mm showings on Reel Film Day.

EatDrinkFilms salutes the celebration by featuring David Robson's interview with Alamo Drafthouse at the New Mission head programmer Mike Keegan. Jeff Joseph and Dennis Bartok, authors of A Thousand Cuts offer their timely interview with film preservationist David Shepard who recently passed away, leaving so many film lovers at a loss for words that we will not have David's joyous spirit and passion for movies around. But we will have the heritage he left with dozens of movies that otherwise might have been lost.

"There is nothing like experiencing actual 35mm projected film," said Steve Bellamy President of Kodak Motion Picture and Entertainment. "I don't care if it is the greatest 8K projector in the world,35mm is a radically different thing and there is simply no comparison. Projected film is watching light blast through dozens of layers of color dye clouds and emulsion, 24 times per second. A film projectionist is a master craftsman and seeing his or her work is akin to performance art. While the world has largely migrated to the utility of video projectors, there is a massive growth in consumers who understand the experience of film projection. This is why theaters projecting film are coming back so strongly and doing so well!"

As a true celebration of the wide-ranging scope of cinema, Reel Film Day programming will be deeply eclectic, featuring classics including Powell and Pressburger's THE RED SHOES and Orson Welles' A TOUCH OF EVIL rubbing reels with cult favorites like BUCKAROO BANZAI and Quentin Tarantino's INGLORIOUS BASTERDS

"Less than 5% of our film history exists in a high-definition digital format," says Alamo Drafthouse CEO and Founder Tim League. "If you really love film, then join us to recognize, celebrate and support film screenings in independent theaters everywhere. This scrappy group of fellow cinephiles is truly preserving film history. Support your local theater, support 35mm (and 70mm) film on 3/5, the first annual Reel Film Day."


You can buy tee shirts and pins at the theaters or here.
And get the app here. Full info on Reel Film Day.

That's Not All Folks!


Oakland's Paramount Theater's projection booth with three 35mm and two 16mm projectors.

Because of previous programming commitments, not all 35mm capable venues will be showing them on March 5 but many screen throughout the year.

Dave Cowen of San Francisco's Roxie Theatre reminds us that they still show 35mm and 16mm throughout the year. Dave wrote:

There's just something better about seeing a film that was shot on film projected on film. It can be hard to say why, just like it's hard to describe why the experience of listening to a record on vinyl can be a more enveloping experience than listening to the same music from your phone or on Youtube. Maybe it's the 24 hertz flicker of each frame that makes the world of the film seem so much more vivid than the more flat projection of digital. Maybe it's the faithful reproduction of the film grain, or the heightened yet natural ways that film can reproduce color. Maybe there's even magic in the way that scratches and specks tend to be found on the beginnings and ends of each film reel, a wave-like undulation that happens every 20 minutes.

Whatever it is, there's no question that seeing on a film on film is a remarkably edifying experience. Unfortunately, as multiplexes have rapidly adapted to digital, 35mm screenings have fallen by the wayside at an alarming rate.

While the Roxie Theater in San Francisco adapted to digital in 2014, it didn't "switch" to digital; two decades-old cast-iron pedestals keep the 35mm tradition alive next to a modern digital projector and DCP server in the booth. While the digital projection equipment looks great, especially for modern films shot on digital, viewers still flock to the Roxie to see repertory films on film. While a screening of a classic may gather little attention, big crowds can gather for a film that hasn't been shown in its native format in several years.
(Dave Cowen is Executive Director of the Roxie Theater.)


The booth at the National Theatre in London

While previously-scheduled programming precluded the Roxie's participation in Kodak's Reel Film Day on March 25th, there will be an entire week of 35mm features in celebration of the Roxie's 41st anniversary as one of the nation's vanguard arthouse theaters, including Eraserhead, Vincent, Nico:Icon, Rivers and Tides, Freeway, Polyester (in Odorama!), The Hidden Fortress and a "Love, Death and Bowling" Double Feature: Buffalo '66 plus Dream with the Fishes.

In addition, the Roxie will be paying tribute to Bill Paxton with a screening of Twister in 35mm on March 8th.

Karl Cohen has some find and fun memories of his days showing movies:

"HAPPY REEL FILM DAY- I spent almost 15 years showing film classics and recent works on 16 mm films at Intersection in North Beach, at Ashkenazi and Newman Hall in Berkeley and at other locations. That was in the 1970s and early 1980s and bringing people together to see amazing works was a wonderful experience; even more fun when I combined the evening with live entertainment (comics, mimes, clowns, etc.). We only asked for a $1 or $2 donation as those were the days when making people happy was more important than making money. Still, Robin Williams once told me at a party that he owed me money. He did?

Turns out when he first came to SF he was so broke that he and another struggling comic used to sneak into Intersection up the back stairs. They were that broke.

I gave a lot of struggling filmmakers a chance to see their work with an audience. One of the important things I got out of it was a chance to discover independent animation along with experimental filmmaking and the chance to meet a lot of wonderful film people."

(Karl Cohen is an author, professor at SFSU, collector, Editor of ASIFA News, and film presenter.)

Regular 35mm, 16mm and special 70mm screenings are scheduled throughout the year in several major cities.


Metrograph, New York

In New York check listings for the Metrograph, Film Forum, Lincoln Center Film Society, BAM Rose Cinemas, Museum of Modern Art, Alamo Drafthouse Downtown Brooklyn, Nitehawk, Anthology Film Archives, IFC Center, the Museum of the Moving Image, and the George Eastman House in Rochester.

In Los Angeles check out the American Cinematheque at the Egyptian and Aero Theaters, the Bing at LACMA Downtown Independent, Cinefamily New Beverly (run by Quentin Tarantino), Billy Wilder Theatre at UCLA, and the Nuart. The Turner Classic Movies Festival in April features numerous film showings.

When in the San Francisco Bay Area look to the Alamo New Mission, Roxie, Yerba Buena Center for the Arts, SFMOMA, ATA, the Exploratorium, New People (for special events) and the Castro; the Berkeley Art Museum/Pacific Film Archive, Niles Essanay Film Museum, Paramount and Grand Lake Theaters in the East Bay, and the Smith Rafael Film Center in Marin. The Stanford Theatre in Palo Alto exclusively shows 35mm prints, most often restorations and from archives. Film Festivals that notably feature 35mm screenings include Noir City and the San Francisco Silent Film Festival. Canyon Cinema distributes and presents experimental movies on film. Check their upcoming events here

Elliot Lavine's upcoming "I Wake Up Dreaming" film noir series at the Cinema 21 in Portland, Oregon will feature 35mm prints of Gun Crazy, Criss Cross, Black Angel, Ride the Pink Horse, Kiss Me Deadly, The Big Heat and Murder By Contract.

Here is a partial list on other places to see films projected from film during the year.

Kong: Skull Island will open on March 10 in a limited number of 70mm engagements including the The Grand Lake Theater in Oakland, Cinerama in Seattle, City Cinemas in New York and Arclight in Hollywood and Sherman Oaks. For a complete list go here. There has been very little information about this but it is reportedly a blow-up and not filmed in 70mm.

Christopher Nolan once again has made his newest film Dunkirk on 65mm film and there will be 70mm engagements in July, 2017.

For news about other events and to read excellent articles check out Film on Film.

A Super 8mm fanatic tells Vice why he collects movies.


Preservationist Ross Lipman recently restored the Buster Keaton/Samuel Beckett collaboration FILM.

Movies Studios forced Hollywood to abandon 35mm film. This 2012 article in the LA Weekly explored the consequences of going digital.
Dahbud Mensch ~ Stuck in the middle with WHO ? ~ News Worth Repeating
[U.S. Justice Convicted Felons in the News]

PG&E bills over $600
blindside customers

TAMMERLIN DRUMMOND | tdrummond@bayareanewsgroup.com | Video at Site
PUBLISHED: March 9, 2017 at 8:00 am | UPDATED Source: March 10, 2017 at 3:33 am

Right before Thanksgiving, Andrea Sinclair got laid off from her job as an office assistant. In January and February, the San Jose resident said she got [Convicted Felon/Wikipedia] PG&E bills of $687.04 and $681.67, respectively, more than double what she'd ever paid.

"It just doesn't make sense," Sinclair said. "We're barely making it, and now I don't know how we're going to survive."

Sinclair is one of many PG&E customers throughout the Bay Area and the state outraged over unusually high winter bills. The utility raised consumer electric prices twice earlier this year on the heels of a 13 percent hike for gas that went into effect in August.
That's on top of high housing costs, rising food prices and gasoline once again creeping upward.

Julie Reynolds' January PG&E bill was $584 for her 1,000-square-foot Oakland apartment — about one-third what she pays for rent. In February, it was $489. Her highest bill had been $300.

"It's really killing my budget," said Reynolds, who works as a representative renewing online memberships. "I used to be able to save a couple of hundred dollars a month, but now I'm not saving anything for a rainy day. I have to get my car smog checked, and I'm afraid of some bad situation where I'll have to get something fixed."

A 21 percent average increase in charges for customers who receive gas and electric service from December 2015 to December 2016 was a major cause for higher bills, according to Brandi Merlo, a PG&E spokeswoman. She said that, combined with damp and colder days this winter, fueled high heating bills.

"We know that higher-than-expected bills are frustrating and no one likes surprises when it comes to their bills," Merlo said.

PG&E has said the cost increases were necessary to fund upgrades to its system, and that customers are still paying less than the national average for energy bills. The utility reported last month that it earned $675 million in the October-through-December quarter, more than double the profits of $247 million of the same quarter a year earlier.

She advised customers to go online to their PG&E account to monitor energy usage, and review whether they are using the best rate plan for their household. While there, they can learn about energy-saving tips and find out whether they qualify for a low-income discount program.

Sinclair got a low-income discount in January and February that reduced her bill $77 each month. She still owes nearly $1,400. She signed up for a $120-per-month payment plan for 12 months to avoid getting her utilities shut off. Sinclair and her partner live with their combined four children and her daughter's boyfriend. Her son wasn't living with them last year, but she said one more person doesn't explain the hefty increase.

She said PG&E blamed the huge bill on the family's use of space heaters.

"So now we're wearing sweats, sweatshirts and socks, and my daughter is wearing gloves to bed," Sinclair said. "We're also taking the laundry to the laundromat to cut costs."

Union City resident Linda Landavazo got a $616 PG&E bill in January, more than double last year's.

"I was just trying not to let my heart pound too much," says Landavazo, who works as a sorter for Amazon and a part-time driver for her aunt. "I don't have the money for it to be honest."

TURN, a statewide utility consumer advocacy organization, says it has received a flood of complaints and is trying to organize PG&E customers to attend the March 23 meeting of the Public Utilities Commission.

"It's really important for customers to speak out," said TURN spokesperson Mindy Spatt. "We can't fight the rates if the commission doesn't know people are suffering."

Sandra McKee got right on the phone to PG&E when she got a $700 shocker in January. A rep told her the utility had underestimated her usage for October, November and December. McKee said she couldn't verify the readings because PG&E had switched out her meter. Furious, she went on Nextdoor, the social media sharing app for neighborhoods.

"I told people to be ready for a shock when they got their gas bills," McKee said. "Other people started responding, but no one had anything as drastic as mine."

Because of so many customer complaints, state Sen. Jerry Hill, D-San Mateo, directed his staff to research utility rates, usage, weather data and other information, using PG&E bills that customers provided.

"What we saw was that the charges were correct, but we did notice that the system itself was failing us," Hill said.

PG&E uses a tier system to determine how much a customer pays. Each account gets a certain energy allocation under Tier One, the cheapest rate. Use more, you land in the pricier Tier Two, which costs some 40 percent more. So Hill has recommended, among other things, that PG&E and the PUC raise the cap for the lowest-priced tier in December and January to help reduce cost spikes. He also said the utility should have a better system of notifying customers when their usage is high before the bill comes out.

"This will not solve the problem, but it will make a modest improvement," Hill said.

The PUC said in a statement that its staff was reviewing the factors contributing to the recent increases in gas bills. "…Some of their recommendations mirror Sen. Hill's report on how to reduce the likelihood of large spikes in the future and how to better educate utility customers on how to manage their bills," the PUC said in a statement.

Yet some customers said they're already as frugal as they can be with their energy usage, and their bills are still going up.

Debra Gooch's bill went from $60 to $103 for her 600-square-foot Oakland apartment.

She has a chronic medical condition, and as a housekeeper was already having a hard time financially. To cut down on her energy usage, she's been going to bed early, bundled up in a down jacket, ski pants, army socks and a hat with ear flaps. She said she even bought a kitty heating pad for her 19-year-old arthritic cat, Chita.

"In the morning, I wait to get up about 45 minutes before I have to go to work to escape having to turn on the frigging heat," she said.

Corinne Allen had a 20 percent increase to $138 last month, with a low-income discount.

"The thing that drives me crazy is it's not like we can go shopping around for another company," said the Oakland petsitter.

Margaretta Mitchell was stunned by her $700 bill, compared with $500 at the most last year. Like many frustrated customers, Mitchell, a self-employed photographer in Berkeley, suspects PG&E is hiking rates to pay the fines it incurred after the deadly 2010 San Bruno explosion. PG&E has denied that, saying the fines came out of shareholder money.

"We didn't have any warning at all, it just happened," Mitchell said. "It's not fair."

Related: [[Convicted Felon]]: PG&E gets maximum sentence for San Bruno crimes
Dahbud Mensch ~ Stuck in the middle with WHO ? ~ News Worth Repeating
THE PATRIOT ACT

Brought to you by Republicans, Supported by Democrats, and Nobody Read It.

The Patriot Act Is Not About Terrorism, It is About Control of United States Citizens.


The Patriot Act...

...excretes on the fourth amendment. Simply, anyone doing anything "criminal" can be treated as a "terrorist." Sounds innocuous until you realize that speeding on the highway, on your way to work, is considered to be "criminal."
Boptime with Even Steven + Legends of Wilmington Jazz
We begin Saturday's Boptime at 6am (EST) with Benny Goodman joining Bela Bartók, and violinist Joseph Szigeti on the 1938 recording of Bartók's Contrasts for Violin, Clarinet and Piano. Then Stan Kenton with his Suite for Saxophones from 1941, followed by Artie Shaw with his Concerto for Clarinet, also from 1941. And if time permits, James P. Johnson's Victory Stride from 1944. At 7am (EST) we present a special production in our Legends of Wilmington Jazz segment, the first of a three part series, The Secret City of Jazz, which puts a different perspective on the story of jazz from Wilmington. At 8am (EST), it's Clifford's Corner as co-host Larry and Kitty join in with those choice jazz and rare R&B sides, and the chatter that goes along with them. You never know who might show up on the corner. ~ Steve

BOPTIME: Saturday, 6 AM Eastern time, 3 AM Pacific time
Go To: http://www.wvud.org/?page_id=24
Click on a listening link below the WVUD logo:
Dahbud Mensch ~ Stuck in the middle with WHO ? ~ News Worth Repeating

Notes from ~@~
Oakland: Ground-breaking pot
permit program takes shape

Oakland City Council on Tuesday, March, 8, 2017 voted to overhaul the nation's first equity pot permit program.

DAVID DEBOLT | ddebolt@bayareanewsgroup.com |
PUBLISHED: March 8, 2017 at 8:00 am | UPDATED Source: March 8, 2017 at 8:28 am

OAKLAND — Oakland ramped up its counterattack to the U.S. war on drugs on Tuesday, expanding a one-of-a-kind program to help people jailed for marijuana crimes enter the booming cannabis industry.

Newly released city data shows over the past two decades African Americans have been arrested for pot at a disproportionate rate compared to white residents, even though the two groups make up a similar percentage of the population.

The analysis of data between 1995 and 2015 found high drug arrests in the city's flatlands even as the medical marijuana bonanza arrived in Oakland.

With those stats from the City of Oakland Race and Equity department in hand, City Council voted unanimously to overhaul the nation's first equity program to set aside 50 percent of medical marijuana and cannabis business permits for people affected by the War on Drugs. The council vote was taken around midnight after three hours of public comment and debate.

The cannabis equity laws, officials say, help break down barriers to an industry that has been dominated by whites in Oakland. Some aspects of Tuesday's vote were a compromise but council agreed the program should be expanded. Besides residents jailed for pot crimes, the equity permits were available to people living within a handful police beats in East Oakland.

On Tuesday, the council added more police beats to the list, including areas of West Oakland, Fruitvale and other parts of East Oakland. Residents of those areas must have lived at least 10 of the past 20 years there to qualify for a permit, another change to the initial laws approved last year.

The city is also earmarking $3.4 million in cannabis business license tax revenue and $200,000 to hire a consultant to offer no-interest loans and other assistance to help equity permit holders open their business.

People who are not eligible for an equity permit but want a general permit can speed up the process by offering free rent or real estate to an equity applicant.

In 2015, the cannabis arrest rates for African Americans was 77 percent, 15 percent for Hispanics, 4 percent for whites and 2 percent for Asians, according to the city. African Americans, Hispanics and whites each make up about 30 percent of Oakland's population.

The arrest rate for African Americans peaked in 1998, when it was as high as 90 percent, City of Oakland Race and Equity Director Darlene Flynn said.

"The data shows that for over two decades, black and brown residents were arrested and incarcerated for drug offenses at disparately high rates, while largely white cannabis cultivators, manufacturers and distributors who were not operating entirely above board either flourished under changing laws designed to accommodate the burgeoning industry," Flynn said. ~~ Check back for updates to this story.
Dahbud Mensch ~ Stuck in the middle with WHO ? ~ News Worth Repeating
Listen to The Powers That Be by Roger Waters
Dahbud Mensch ~ Stuck in the middle with WHO ? ~ News Worth Repeating
DuckDuckGo ~ The search engine that doesn't track you.
Karl Cohen ~ Association International du Film d'Animation SF Newsletter
ZOOTOPIA" AND "THE RED TURTLE" WON THE TOP ANNIE PRIZES Disney's Zootopia won the best animated feature award at ASIFA-Hollywood's 44th Annie Awards Ceremony along with prizes for best writing, character design, storyboarding and voice acting (Zootopia tied with Moana for best character acting). Michael, Dudok de Wit's Oscar nominated The Red Turtle was given the best indie feature prize (co-produced by Studio Ghibli in Japan). Laika's stop-motion and CG Kubo and the Two Strings earned three awards (character animation, production design, and editorial). Disney's Moana was the other feature winner, collecting two Annies for animated effects and voice acting. [Click to Continue]
Notes from ~@~
Seventeen
By Matthew Whittet
04 Mar ‐ 08 Apr 2017 ~ Source

Acclaimed Australian writer Matthew Whittet's unique play sees a cast of veteran stage actors take on the role of a group of teenagers.

Set in that time after the end of the last day of school, but just before everyone moves on. It's about the cusp of adulthood, the cusp of complete change.

Jess is Mike's girlfriend. Tom is Mike's best friend, but he's secretly in love with Jess. Emilia is Jess's best friend and she's about to get drunk for the first time. Lizzy is Mike's annoying younger sister. And Ronny, well no-one invited Ronny and no one's quite sure why he's there. As dawn approaches, through a fog of cheap beer, dreams are shared, insecurities aired and secrets spilled.

Funny, wise and a little bit sad, Seventeen will turn our notions of adulthood and adolescence on their head.

This is the first UK Production of Seventeen following its smash hit run in Australia at Sydney's celebrated Belvoir Theatre.

A Lyric Hammersmith production in association with Belvoir, Sydney.

Seventeen going on 70:
the play that connects the generations

Joanna Moorhead, Saturday 4 March 2017 01.44 EST, Source

A new play aims to show teenagers and people in their 70s how similar they are. Joanna Moorhead talks to the director and cast about crossing the generational divide
Notes from ~@~
Honoring Women's History Month with profiles of
Bay Area women who have made significant contributions

Kiilu Nyasha and Yuri Kochiyama:
sisters in revolution

By MARTHA ROSS | mross@bayareanewsgroup.com | photo at Source
PUBLISHED: March 3, 2017 at 7:00 am | UPDATED Source: March 3, 2017 at 7:11 am

No. 3 Kiilu Nyasha, of San Francisco, and Yuri Kochiyama, formerly of Berkeley

Why you want to know them: Revolutionary journalist and former Black Panther Party member Nyasha, 77, was secretary for the civil rights attorney who defended Bobby Seale and other party members. Kochiyama, who died in 2014 at 93, survived a World War II internment camp to become a supporter of black nationalism and friend of Malcolm X, who famously cradled his head in her lap after he was felled by an assassin's bullet. Two decades later, Kochiyama helped win reparations from the U.S. government for interned Japanese-Americans. The two women became close over their shared fight on behalf of various "political prisoners," including Puerto Rican nationalists and former Black Panthers accused in the 1971 cold-case killing of a San Francisco police officer. After Kochiyama moved from New York City to Oakland in 1999, the veterans of 1960s radical politics ran into each other at protests, trials or San Francisco's Hall of Justice visiting defendants. "I'd get up early on weekends to get their by 7:15 and Yuri would already be there," says Nyasha, who still writes and broadcasts stories on social justice issues.

Their stories are more in demand than ever: "I take that as a sign of the times that our politics are becoming popular again," Nyasha says.

ABOUT THE SERIES: Each day of Women's History Month, we will honor inspiring women who may not make headlines but whose contributions significantly improve this place we call home. Share stories of women who inspire you on our East Bay Times and Mercury News Facebook pages.
Dahbud Mensch ~ Stuck in the middle with WHO ? ~ News Worth Repeating
Cracked, not Hacked !!!
Outernet ~ Free Web Content Through Geostationary and Low Earth Orbit Satellites
Update: Skylark v4.4
Boptime with Even Steven + Legends of Wilmington Jazz
On Saturday's Boptime we begin at 6am (EST) by going back to this day in 1956 and Cole Porter's Broadway Musical "Silk Stockings." (This segment will not be broadcast on our internet feed). Then we'll play a couple tunes by Porter's Paris friend Bricktop. At 7am (EST), it's more music from this day in 1956, then at 8am (EST) it's the Morrie Sims Show, followed by the Delaware Rock & Roll Hall of Fame. At 9am (EST) on the Club Baby Grand, we begin with local jazz trumpet player Gerald Chavis, accompanied by George Bungy on piano and Wilby Fletcher on drums, and some selections from a live gig at the Boardroom. Then some selections from Clifford Brown live at New York City's Basin Street Club in April 1956 followed by some selections from the Clifford Brown/Gigi Gryce Sextet recorded in 1954. ~ Steve

BOPTIME: Saturday, 6 AM Eastern time, 3 AM Pacific time
Go To: http://www.wvud.org/?page_id=24
Click on a listening link below the WVUD logo:
Dahbud Mensch ~ Stuck in the middle with WHO ? ~ News Worth Repeating
Time for a Corporate Death Penalty
...or plain old Tarring and feathering?

Listen to The Powers That Be by Roger Waters

[Convicted Felon] PG&E pressured to remedy
power bills that are shocking customers

A new PG&E rate structure, flaws in how customer usage is tracked, higher regulator-approved power rates and a winter that chilled California have caused customer bills to skyrocket

By GEORGE AVALOS | gavalos@bayareanewsgroup.com | Bay Area News Group
PUBLISHED: March 1, 2017 at 5:49 pm | UPDATED Source: March 2, 2017 at 3:39 am

---

[Convicted Felon] PG&E profits
jump amid rising customer bills

PG&E posted on Thursday a hefty increase in fourth-quarter operating profits, an increase powered primarily by the favorable timing of a gas transmission and storage rate case that sharply increased gas bills for residential customers.

By GEORGE AVALOS | gavalos@bayareanewsgroup.com | Bay Area News Group
PUBLISHED: February 16, 2017 at 7:13 am | UPDATED Source: February 16, 2017 at 6:20 pm

---

Yahoo CEO Marissa Mayer stripped of bonus
after probe reveals high-level knowledge of huge hack

By ETHAN BARON | ebaron@bayareanewsgroup.com
and QUEENIE WONG | qwong@bayareanewsgroup.com | Bay Area News Group
PUBLISHED: March 1, 2017 at 4:07 pm | UPDATED Source: March 2, 2017 at 3:15 am

---

Like Social Networks, They (your Corporate Masters)
really go out of their way to protect you == NOT !!!

Editorial: Yahoo story reinforces
need for online user bill of rights

By MERCURY NEWS EDITORIAL BOARD
PUBLISHED: October 7, 2016 | UPDATED: October 8, 2016 ~ Mercury News Source

The Reuters report that Yahoo scanned hundreds of millions of customers' emails for information requested by U.S. intelligence officials screams out — once again — the need for an online users' bill of rights.

We will say it for the umpteenth time: The United States, home of Silicon Valley, remains the only major developed nation without fundamental online user protections, and that is appalling. Congress has to establish clear privacy protection of personal data, both from unwarranted government intrusion and from tech companies' widespread sharing of personal data for profit.

Two weeks ago, Yahoo announced that hackers had stolen the credentials of 500 million users. Now Reuters says the company complied with a federal government request to allow a mass scanning of email for a specific string to uncover possible wrongdoing.

This government demand would mark a major, troubling departure. Usually requests have a particular target and are based on findings of probable cause.

Consumer trust in tech products is essential to the continued success of the industry that drives the U.S. economy — and mistrust grows with each massive hack and government fishing expedition. Polling today shows American trust in U.S. technology is strong, but it can quickly erode with more revelations like the Yahoo reports.

President Obama tried twice, in 2012 and 2015, to introduce a Consumer Privacy Bill of Rights, but each time tech companies argued that it would stifle innovation. That's the politically acceptable buzzword. They also fear their profits will be affected if they can't monetize customers' private data at will.

Things could be worse for the industry. Imagine the Supreme Court settling online privacy issues on a case-by-case basis based on laws written in the Dark Ages — and the average age of the justices is 75. Most say they don't even use email, let alone smartphones or Snapchat.

Federal law limits how much tech companies can reveal about Federal Bureau of Investigation and National Security Agency requests. Hence, Yahoo's lame initial response to the Reuters report: "Yahoo is a law-abiding company, and complies with the laws of the United States."

Later Yahoo added, "The (Reuters) article is misleading. We narrowly interpret every government request for user data to minimize disclosure. The mail scanning described in the article does not exist in our systems."

Reuters is standing by its story.

The Yahoo report and the Apple-vs.-FBI fight last fall build the case that further delays in consumer protection will hurt the industry as well as consumers. If user trust in Silicon Valley crumbles, customers will look for products and security systems from other countries.

Business concerns aside, here's a radical thought. Basic privacy protection of personal information should be a fundamental right of Americans. Can't we just get it done?

---

Story Time
[March 2015 Archive]

Remembering Obscure Computer History

Once upon a time, a group of bright responsible computer professionals, under an illusion computers could be used as a tool for educational enlightenment, realized most data was not safe and offered the powers that be a complete security encryption upgrade, with full source code, for free, because they felt it was their civic duty and right thing to do.

In turn, the powers that be rejected this upgrade and told these responsible computer professionals, "If you use or distribute this encryption code, we will tell the public you are criminals, hunt you down, and arrest you."

This response left most of these professionals scratching their heads because they did not understand why the powers that be would refuse a free offer to ultimately protect end users; however, after thirty-five plus years, it is now becoming obvious, and here is one of many articles that may indicate a reason:

"The government's cyberterrorism 'concerns' are a pretext for their own hacking operations. Invoking the threat of terrorism is the most common mechanism used to deny citizens both due process and free speech in the 21st century."

---

The following needs repeating in order to help decipher truth:

Most people mistakingly believe NSA was responsible for current surveillance ... and that is an outright lie!

NSA were following orders established
by (sic) Republicons and Democraps.

Integrity ~ From Wikipedia, the free encyclopedia

Integrity is a concept of consistency of actions, values, methods, measures, principles, expectations, and outcomes. In ethics, integrity is regarded as the honesty and truthfulness or accuracy of one's actions. Integrity can be regarded as the opposite of hypocrisy, in that integrity regards internal consistency as a virtue, and suggests that parties holding apparently conflicting values should account for the discrepancy or alter their beliefs.

Hypocrisy ~ From Wikipedia, the free encyclopedia

Hypocrisy is the state of pretending to have virtues, moral or religious beliefs, principles, etc., that one does not actually have. Hypocrisy involves the deception of others and is thus a kind of lie.

Judas Iscariot ~ From Wikipedia, the free encyclopedia

Judas Iscariot is infamously known for his kiss and betrayal of Jesus to the hands of the chief Sanhedrin priests in exchange for a payment of thirty silver coins. His name [Judas] is often used to accuse someone [or a corporation] of betrayal.

SELinux Background ~ Researchers in the National Information Assurance Research Laboratory of the National Security Agency (NSA) worked with Secure Computing Corporation (SCC) to develop a strong, flexible mandatory access control architecture based on Type Enforcement, a mechanism first developed for the LOCK system. The NSA and SCC developed two Mach-based prototypes of the architecture: DTMach and DTOS. The NSA and SCC then worked with the University of Utah's Flux research group to transfer the architecture to the Fluke research operating system. During this transfer, the architecture was enhanced to provide better support for dynamic security policies. This enhanced architecture was named Flask. The NSA integrated the Flask architecture into the GNU/Linux® operating system to transfer the technology to a larger developer and user community. The architecture has been subsequently mainstreamed into GNU/Linux® and ported to several other systems, including the Solaris™ (Sun Microsystems/Oracle) operating system, the freeBSD® operating system, and the Darwin (Apple) kernel, spawning a wide range of related work. ~ NSA Source


Images Via Wikipedia, the free encyclopedia

Why? Because Loyal Users Should Know it was Politicians and Corporatists Who Sold Them Out == Not NSA

The National Security Agency has obtained direct access to the systems of Google, Facebook, Apple and other US internet giants. The NSA access was enabled by changes to US surveillance law introduced under [Republican] President Bush and renewed under [Democrat] President Obama during December 2012.

US tech giants knew of NSA data
collection, agency's top lawyer insists

NSA general counsel Rajesh De contradicts months of angry denials from big companies like Yahoo, Apple, Google, AOL, Microsoft, and Facebook

Spencer Ackerman in Washington, theguardian.com, Wednesday 19 March 2014 14.40 EDT, Article Source


De said communications content and associated metadata harvested by the NSA
occurred with the knowledge of the companies. Photo: KeystoneUSA-Zuma/Rex

The senior lawyer for the National Security Agency stated unequivocally on Wednesday that US technology companies were fully aware of the surveillance agency's widespread collection of data, contradicting months of angry denials from the firms.

Rajesh De, the NSA general counsel, said all communications content and associated metadata harvested by the NSA under a 2008 surveillance law occurred with the knowledge of the companies – both for the internet collection program known as Prism and for the so-called "upstream" collection of communications moving across the internet.

Asked during a Wednesday hearing of the US government's institutional privacy watchdog if collection under the law, known as Section 702 or the Fisa Amendments Act, occurred with the "full knowledge and assistance of any company from which information is obtained," De replied: "Yes."

When the Guardian and the Washington Post broke the Prism story in June, thanks to documents leaked by whistleblower Edward Snowden, nearly all the companies listed as participating in the program – Yahoo, Apple, Google, Microsoft, Facebook and AOL – claimed they did not know about a surveillance practice described as giving NSA vast access to their customers' data. Some, like Apple, said they had "never heard" the term Prism.

De explained: "Prism was an internal government term that as the result of leaks became the public term," De said. "Collection under this program was a compulsory legal process, that any recipient company would receive."

After the hearing, De said that the same knowledge, and associated legal processes, also apply when the NSA harvests communications data not from companies directly but in transit across the internet, under Section 702 authority.

The disclosure of Prism resulted in a cataclysm in technology circles, with tech giants launching extensive PR campaigns to reassure their customers of data security and successfully pressing the Obama administration to allow them greater leeway to disclose the volume and type of data requests served to them by the government.

Last week, Facebook founder Mark Zuckerberg said he had called US president Barack Obama to voice concern about "the damage the government is creating for all our future." There was no immediate response from the tech companies to De's comments on Wednesday.

It is unclear what sort of legal process the government serves on a company to compel communications content and metadata access under Prism or through upstream collection. Documents leaked from Snowden indicate that the NSA possesses unmediated access to the company data. The secret Fisa court overseeing US surveillance for the purposes of producing foreign intelligence issues annual authorisations blessing NSA's targeting and associated procedures under Section 702.

Passed in 2008, Section 702 retroactively gave cover of law to a post-9/11 effort permitting the NSA to collect phone, email, internet and other communications content when one party to the communication is reasonably believed to be a non-American outside the United States. The NSA stores Prism data for five years and communications taken directly from the internet for two years.

While Section 702 forbids the intentional targeting of Americans or people inside the United States – a practice known as "reverse targeting" – significant amounts of Americans' phone calls and emails are swept up in the process of collection.

In 2011, according to a now-declassified Fisa court ruling, the NSA was found to have collected tens of thousands of emails between Americans, which a judge on the court considered a violation of the US constitution and which the NSA says it is technologically incapable of fixing.

Renewed in December 2012 over the objections of senate intelligence committee members Ron Wyden and Mark Udall, Section 702 also permits NSA analysts to search through the collected communications for identifying information about Americans, an amendment to so-called "minimisation" rules revealed by the Guardian in August and termed the "backdoor search loophole" by Wyden.

De and his administration colleagues, testifying before the Privacy and Civil Liberties Oversight Board, strongly rejected suggestions by the panel that a court authorise searches for Americans' information inside the 702 databases. "If you have to go back to court every time you look at the information in your custody, you can imagine that would be quite burdensome," deputy assistant attorney general Brad Wiegmann told the board.

De argued that once the Fisa court permits the collection annually, analysts ought to be free to comb through it, and stated that there were sufficient privacy safeguards for Americans after collection and querying had occurred. "That information is at the government's disposal to review in the first instance," De said.

De also stated that the NSA is not permitted to search for Americans' data from communications taken directly off the internet, citing greater risks to privacy.

Neither De nor any other US official discussed data taken from the internet under different legal authorities. Different documents Snowden disclosed, published by the Washington Post, indicated that NSA takes data as it transits between Yahoo and Google data centers, an activity reportedly conducted not under Section 702 but under a seminal executive order known as 12333.

The NSA's Wednesday comments contradicting the tech companies about the firms' knowledge of Prism risk entrenching tensions with the firms NSA relies on for an effort that Robert Litt, general counsel for the director of national intelligence, told the board was "one of the most valuable collection tools that we have."

"All 702 collection is pursuant to court directives, so they have to know," De reiterated to the Guardian. Read more at Telecom Crimes & Punishment

Knowledge can be helpful:
[Old material from: March 2015 Archive]


Massive Anthem health insurance hack exposes millions of customers' details

United States' second biggest health insurer says hackers breached its security

The government's cyberterrorism 'concerns' are a pretext for their own hacking operations

Invoking the threat of terrorism is the most common mechanism used to deny citizens both due process and free speech in the 21st century

Ebay urges users to reset passwords after cyberattack

Auction site's database containing encrypted passwords and personal data has been hacked

Hackers target Sega Pass database in latest computer gaming attack

Games giant Sega sends email to users to say email addresses, dates of birth and passwords have been accessed

Home Depot: 56 million credit cards compromised

Data theft from US-based DIY retailer began in April and represents one of worst breaches of customer data ever recorded

Zappos database hit by cyberattack

Online shoe retailer says personal information may have been hacked and urges customers to change passwords

Did your Adobe password leak? Now you and 150m others can check

Leak is 20 times worse than the company initially revealed, and could put huge numbers of peoples' online lives at risk

Beware the hackers who take over your Gmail account

Your friend emails you from holiday saying he's been mugged and could you urgently wire him cash? But it's a scam – hackers are controlling his Gmail

eHarmony, Last.fm hit by same hackers that leaked LinkedIn passwords

The breaches come as LinkedIn grapples with fall-out after 6.5 million of its passwords were posted online

Apple insists it did not work with NSA to create iPhone backdoor program

Tech giant denies knowledge of DropoutJeep tool to retrieve information and insists it 'cares deeply about customers' privacy'

---

Yahoo slammed over privacy
after reports of mass email scanning

By ETHAN BARON | ebaron@bayareanewsgroup.com
PUBLISHED: October 5, 2016 ~ Mercury News Source

In the wake of a second explosive report alleging that Yahoo scanned users' emails for a federal agency, critics are attacking the company's stewardship of customers' private information.

And a senior fellow at the Cato Institute, a think tank, warns that software Yahoo reportedly created for the real-time scanning could be used to sweep up the private communications of innocent users.

On Tuesday, Reuters reported that Yahoo secretly scanned users' incoming email in real time to comply with a demand from the federal government. Yahoo on Wednesday issued a cryptic denial, calling the Reuters story, which was based on anonymous sources, "misleading."

"The mail scanning described in the article does not exist on our systems," Yahoo said in the statement.

Later on Wednesday, the New York Times published a report alleging Yahoo had been scanning users' emails and giving the FBI copies of messages containing the digital "signature" or fingerprint associated with communications from a state-sponsored terrorist group. Yahoo, in scanning emails for the FBI, had complied with an order from the Foreign Intelligence Surveillance Court, the Times reported.

For the scanning, Yahoo created software by modifying existing programs that identify child pornography, spam and malware, according to the Times, which based its report on anonymous comments from a government official and people familiar with the matter. The data collection has ceased, the official said.

The Times report indicated that Sunnyvale-based Yahoo had been ordered to search for "code uniquely used by the foreign terrorist organization" rather than the signature of software also used by others.

But Julian Sanchez, a senior fellow at the Cato Institute, a think tank, said just because authorities say they believe the code is uniquely used by one group doesn't mean it is.

"How would you know until you do your scan and realize, 'Oops, the fingerprint we thought was unique is turning up in a lot of places — we didn't know because we weren't spying on those other places because those users aren't terrorists,'" Sanchez said. "Most software is used by good people and bad people."

Commonly, the digital fingerprint or signature that authorities look for is related to privacy-protection software that may be used by criminals, terrorists and other bad actors — but may also be used by innocent people, Sanchez said.

"It is disturbing to think that the court has now accepted the idea that there is inherently suspicious software, and inherently suspicious privacy software, and that all you need to do to get your communications scooped up by a spy agency is to use the same kind of software."

And using a mass-scanning software architecture to comply with a government order creates a slippery slope for citizens' privacy, Sanchez said.

"(The government is) saying, 'We want to look at everyone's content so we can find out who's suspicious,'" Sanchez said. "That architecture can be used for a lot of different ideas about what's suspicious."

Coming after the news two weeks ago that it took almost two years for Yahoo to discover that hackers had stolen personal data from at least 500 million users, reports of mass email scanning by the firm drew further criticism of its treatment of users' personal data and communications.

"People just have to be more aware that your information may or may not be private, depending on the executives within an organization and their commitment to protecting your privacy," said Michael Lipinski, chief security analyst at digital-security firm Securonix.

The reports suggest Yahoo gave in to the order without a fight, and if that is the case, it "just shows where (Yahoo executives') heads are as far as their concern for people's privacy, Lipinski said.

In challenging the order, Yahoo probably would have lost because most companies do, but it still should have fought back, said Dimitri Sirota, CEO of data-protection firm BigID. "Optics matter, and I think the optics around this are that you don't feel strongly enough about the privacy of your customers," Sirota said.

Meanwhile, the head of the U.S. Cyber Command said that a "blanket look at all emails" held by a company such as Yahoo would be "illegal."

"No court would ever grant us the authority to do that," Admiral Michael Rogers said at The Cambridge Cyber Summit hosted by The Aspen Institute, CNBC and MIT.

Related Articles

Yahoo reportedly created software to scan customer emails

Yahoo hack: Security experts worry about ripple effect

As it stands, IT will only get worse
...and You Have Been Warned
---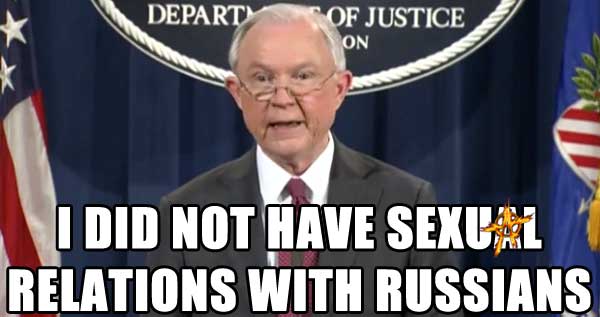 ---
SDR Radio ~ Software Defined Radio
RealADSB & Raspberry Pi 3

201703.01 ~ Having tried most SDR related ADS-B free programs, I decided to look for an application and selected RealADSB created by Nikolay Klimchuk.

My main reason for this selection was due to our remote location and minimal television signals; resulting in the use of AppleTV, which RealADSB supports. [Click to read complete article]


RealADSB used with FlightAware USB~SDR & Raspberry Pi 3


Weather Radar left over from last big storm at flyingsnail meadow


realADSB AppleTV Screenshot from Nikolay Klimchuk
Notes from ~@~

Carlin Step, DJ Steve Porter & Eli Wilkie from Roland Kardeby


The Great Bell Chant (The End of Suffering) from R Smittenaar


One Day, Matisyahu from 100%


Unsung Hero from Rattakarn Srithavatchai "Garn"
Belote's Studio 354 ~ Artist's Gallery & Bay Area Showcase, Oakland, CA
California Art
from the collection of Edan Hughes
February 8, 2017 ~ April 2, 2017
Belote's Studio 354 ~ 354 W. MacArthur Blvd, Oakland, California
Mike Wilhelm ~ Charlatans, Flamin' Groovies, Loose Gravel, and more

Mike Wilhelm & Curtis

Great MP3 Podcasts via Mike Wilhelm

Hear The People ~ http://www.flyingsnail.com/Podcast/HearThePeople.mp3

Sympathy For The Devil ~ http://www.flyingsnail.com/Podcast/SympathyForTheDevil.mp3

When You Got A Good Friend ~ http://www.flyingsnail.com/Podcast/WhenYouGotAGoodFriend.mp3
Notes from ~@~

On the Bus, Carolyn Mountain Girl Garcia from vimeo
---
---
Freedom of expression and freedom of speech aren't really important unless they're heard...It's hard for me to stay silent when I keep hearing that peace is only attainable through war. And there's nothing more scary than watching ignorance in action. So I dedicated this Emmy to all the people who feel compelled to speak out and not afraid to speak to power and won't shut up and refuse to be silenced. ~ Tom Smothers
---
---
Cree Prophecy

Only after the last tree has been cut down,

Only after the last river has been poisoned,

Only after the last fish has been caught,

Only then will you find money cannot be eaten.
---
---
Develop Your Mind, Not Sacred Sites

In an 1868 treaty, drafted at Fort Laramie in Sioux country, the United States established the Black Hills as part of the Great Sioux Reservation, set aside for exclusive use by the Sioux people. However, after the discovery of gold there in 1874, the United States confiscated the land in 1877. To this day, ownership of the Black Hills remains the subject of a legal dispute between the U.S. government and the Sioux.
---
---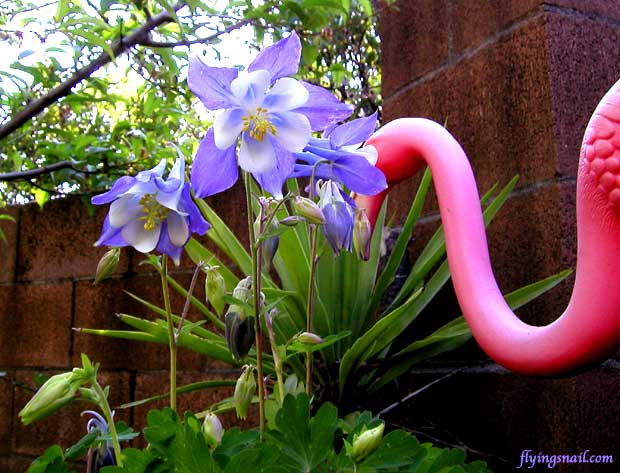 Where Have All the Flowers Gone?
---
---
Sacred Clowns

The Heyókȟa symbolize and portray many aspects of the sacred, the Wakȟáŋ. Their satire presents important questions by fooling around. They ask difficult questions, and say things others are too afraid to say. By reading between the lines, the audience is able to think about things not usually thought about, or to look at things in a different way.

Principally, the Heyókȟa functions both as a mirror and a teacher, using extreme behaviors to mirror others, thereby forcing them to examine their own doubts, fears, hatreds, and weaknesses. Heyókȟas also have the power to heal emotional pain; such power comes from the experience of shame--they sing of shameful events in their lives, beg for food, and live as clowns. They provoke laughter in distressing situations of despair and provoke fear and chaos when people feel complacent and overly secure, to keep them from taking themselves too seriously or believing they are more powerful than they are.

In addition, sacred clowns serve an important role in shaping tribal codes. Heyókȟa's don't seem to care about taboos, rules, regulations, social norms, or boundaries. Paradoxically, however, it is by violating these norms and taboos that they help to define the accepted boundaries, rules, and societal guidelines for ethical and moral behavior. This is because they are the only ones who can ask "Why?" about sensitive topics and employ satire to question the specialists and carriers of sacred knowledge or those in positions of power and authority. In doing so, they demonstrate concretely the theories of balance and imbalance. Their role is to penetrate deception, turn over rocks, and create a deeper awareness. From Word Worlds, Where simplifying complexity becomes art.
Nobody for President ~ NONE of the ABOVE should be a choice on voter ballots

Curtis Spangler & Wavy Gravy, Nobody for President Rally, 197610.12 ~ Photo: James Stark


President Trump said, "Nobody knew Health Care could be so complicated."


American Dream, George Carlin from Ishtar [Not Work Safe]

Nobody should have that much power

---
---
Oh, I hope that I see you again I never even caught your name As you looked through my window pane ~ So I'm writing this message today I'm thinking that you'll have a way Of hearing the notes in my tune ~ Where are you going? Where have you been? I can imagine other worlds you have seen ~ Beautiful faces and music so serene ~ So I do hope I see you again My universal citizen You went as quickly as you came ~ You know the power Your love is right You have good reason To stay out of sight ~~ But break our illusions and help us Be the light ~ Message by Mike Pinder
---
---

Why I Think This World Should End, Brandon Sloan
---
---
Without love in the dream, it will never come true. ~ Jerry Garcia/Robert Hunter
And in the end, the love you take is equal to the love you make. ~ John Lennon
---

---

The man whispered, "God, speak to me" and a meadowlark sang. But the man did not hear. So the man yelled "God, speak to me" and the thunder rolled across the sky. But the man did not listen. The man looked around and said, "God let me see you" and a star shined brightly. But the man did not notice. And the man shouted, "God show me a miracle" and a life was born. But the man did not know. So the man cried out in despair, "Touch me God, and let me know you are there" Whereupon God reached down and touched the man, But the man brushed the butterfly away and walked on.


Don't miss out on a blessing because
it isn't packaged the way you expect!
---
---