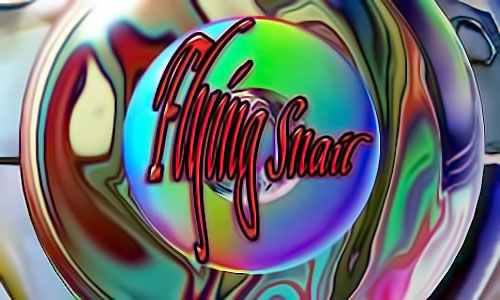 Notes from ~@~

George Monbiot from 5x15


Entering the Extraordinary World from Baba Rampuri
Dahbud Mensch ~ Stuck in the middle with WHO ? ~ News Worth Repeating
[Convicted Felon sans Mass Murderer]: PG&E
profits jump amid rising customer bills

By GEORGE AVALOS | gavalos@bayareanewsgroup.com | Bay Area News Group
PUBLISHED: February 16, 2017 at 7:13 am | UPDATED: February 16, 2017 at 6:20 pm ~ Photo/Chart @ link]

SAN FRANCISCO — PG&E profits soared in the fourth quarter, an increase powered primarily by the favorable timing of a rate case and sharp rises in customers' gas bills.

The embattled utility, which now is a convicted felon after being found guilty of crimes it committed before and after a fatal explosion in San Bruno, earned $675 million in the October-through-December quarter. That was more than double the profits of $247 million for the year-ago fourth quarter.

"The increase in quarter-over-quarter earnings from operations reflected additional authorized revenue as a result of the 2015 gas transmission and storage rate case, timing-related tax items, the impact of a nuclear refueling outage in the prior period, and growth in rate base earnings," PG&E said in its earnings release Thursday.

On Aug. 1, average gas bills for typical residential customers jumped $6.80 a month, or 14 percent. The increase in gas costs wasn't particularly noticeable until customers sought to heat their homes more often during cold weather.

After gas and electricity monthly bills increased again on Jan. 1, some ratepayers began complaining of major increases in monthly PG&E bills, including some that doubled from prior months.

San Francisco-based PG&E earned $1.41 billion for all of 2016, up 58.4 percent from profits in 2015 of $888 million. Revenue totaled $17.67 billion, up 4.9 percent from the year before.

Electricity revenue in 2016 totaled $13.86 billion, a 1.5 percent increase from the year before. Natural gas revenue totaled $3.8 billion, up 19.7 percent from 2015.

In August, a federal jury convicted PG&E on six felony counts in a case that arose from the San Bruno explosion that killed eight and destroyed a residential neighborhood. In January, PG&E was branded a convicted felon after receiving the maximum sentence for the half-dozen convictions.

The fourth-quarter operating profits of $1.33 a share beat analysts' estimates. Wall Street had predicted a profit of $1.30.

The utility also told investors that it expects profits during 2017 will range from $3.48 to $3.77 per share. Earnings that exclude certain one-time items are expected to be in the range of $3.55 to $3.75 per share.

"With the resolution of the gas rate case, our attention now turns to the electricity business, which appears to be growing at a nice clip," said Travis Miller, director of utilities research with investment firm Morningstar. "The company's decision earlier this year to raise its dividend is a tangible sign that PG&E has put the San Bruno case and the gas system issues behind it."

In that same vein, PG&E told analysts Thursday during a conference call that it envisions great opportunities from California's green energy quest.

"Management continues to highlight investment opportunities levered to California's low carbon policy focus, more specifically a potential role for PG&E to facilitate lower transportation emissions by building-out electric vehicle charging infrastructure," Shahriar Pourreza, an analyst with Guggenheim Securities, wrote in a research note Thursday.

PG&E shares rose 0.7 percent and closed at $63.39 on Thursday. The shares have risen 4.3 percent so far in 2017.

The company made clear that it is attempting to push past the convictions, crimes, fines, penalties and distrust that arose out of the explosion.

"The San Bruno incident has fundamentally changed the way we operate this company," Anthony Earley, PG&E's chief executive officer, told analysts during the call.

Tags: PG&E ~ San Bruno Explosion // George Avalos is a business reporter for the Bay Area News Group.
Notes from ~@~

Atomic TV: The "Swingin' Neckbreakers" Episode == 04:25 == from Atomic TV
Dahbud Mensch ~ Stuck in the middle with WHO ? ~ News Worth Repeating
Why I Avoid All Social Media Like A Plague

Judge Blames Rape of 14-Year-Old Girl On Social Media
by Aimée Lutkin, Jezebel Article Source

An Idaho Judge Shows Us Exactly Why
and How Christian Morality Fails
by Captain Cassidy, Patheos Article Source

Change.org: Sexual Assault ~ from the bench; a petition
Boptime with Even Steven + Legends of Wilmington Jazz
On Saturday's Boptime we begin at 6am (EST) by paying tribute to Black History Month by playing American composer William Grant Still's Afro-American Symphony followed by James P. Johnson's Harlem Symphony. At 7am (EST), we head back to this day in 1952. We'll play the music from this day in that year as well as what was happening during the Korean War, what was playing in local movie theaters and on television. At 8am (EST) it's Rockabilly Ridge where we'll be singing the Blues with Michael Ace. At 9am (EST), it's Beatlemania from 1964, along with more music from this day in that year. ~ Steve

BOPTIME: Saturday, 6 AM Eastern time, 3 AM Pacific time
Go To: http://www.wvud.org/?page_id=24
Click on a listening link below the WVUD logo:
Notes from ~@~
[WP] Your Spouse goes into the bathroom only to come running out 15 seconds later. Clutching you close they tell you they fell into another dimension and what felt like seconds to you was a 1,000 years to them. They now want you to follow them back because they have built a life for you there. WRITING PROMPT...

submitted 9 hours ago by KraftyRooster ~ Reddit article source

Malcolm squeezed my hand. We were standing in front the bathtub, feeling a bit foolish. Well, I was at least. I knew this was all a joke, but for some reason my heart was was hammering like a drum. "Close your eyes babe," he said.

"Why?" I asked. "I don't want to miss anything. This whole dimension jumping is not exactly something one does every day, after all." I could see a spider crawling it's way across the bottom of the tub, a dark speck in a sea of cream, zig-zagging it's way towards the drain.

"Do you trust me?"

I looked at my husband. "Would I be standing in a bathroom like this if I didn't?"

"You're humoring me. I get it. But I'm not lying." One lock of my hair fell out of my tight bun of hair and hung loosely in front of my face. Malcolm reached out and brushed it out of the way so that he could stare me in the face. "Hey, I love you. Now close your eyes."

I took a deep breath. "Okay."

He clasped my hand again, and I squeezed it until the knuckles turned white. I felt him slip a small piece of paper into my palm. I looked up at him quizzically, but he was already facing forward at the wall. "On the count of three, then we'll do it."

"Do what?"

He ignored me. "One. Two. Three!"

I shut my eyes and felt a sharp jerk on my hand, and then my navel, and then suddenly the floor was gone and I was flying. I could feel wind and particles whipping by my face. I wanted to scream, but was afraid if I opened my mouth then something might fly in it.

There was a second sharp pull at my arm wrenching my sharply in a new angle, and I was thrust away from my husband. I lost all reservations and opened my mouth to scream his name, but nothing came out, the sound of my voice consumed by the void of another dimension. Then I was alone.

My body connected with something hard, and I lost consciousness.

---

Seagulls.

I could hear them calling to each other.

It had been ages since Malcolm and I had taken a proper vacation to the ocean. It was good to finally be back, except why was I at the ocean again?

"You alright, miss?"

I opened my eyes, and only saw blurry shapes. The world was fuzzy as if I needed a pair of glasses, but I could make out three distinct colors: the dark navy water of the ocean, the bright cerulean of the sky and the beige expanse of sand stretching for miles in two directions before me. The sun was hot on my skin and sand was sticking in bunches to my elbows. I waited patiently for my mind to unscramble and my bearings to return to me.

It came in pieces: Followed Malcolm into bathroom. Different dimension. New life. Flying. Got separated. Hit a thing. Here now.

"Hello? Miss? You a mute or somethin'?"

I looked up. A girl no older then twelve or thirteen was looking down at me. She had tanned skin and short sandy hair fashioned in a short pixie cut. She was offering a hand to me, and it was at that moment that I realized that I was sprawled out on my back.

"I'm okay...I think. Thanks." I accepted her hand and let her pull me to my feet. My entire body ached, as if I had done a work out at the gym for the first time in months. The girl was strong for her size, and did all the work to get me standing again.

I began to dust sand out of my plaid pajama bottoms. I noticed the girl was staring at me with a funny look. "What?" I asked, still groggy.

"That's a funny thing you wearin'. You're from the Outside, yeah?"

If the Outside is a different dimension, then yeah, I thought.

"Something like that." I looked around. Out past a horizon of dunes, I could see a row of thatched, red roofs, a patchwork plain of mismatched and uneven tiles. It appeared to be some type of shanty fishing town. There were fishing lines dotting the shoreline, propped up in the sand, all facing the sea.

"You must have come for the funeral then. Lot's of Outsiders will be sailing in the next few days. Guess you must have shipwrecked huh?"

My head was still pounding and I only understood half of what the girl was saying. "Funeral? No. I'm looking for a man. Name is Malcolm Reynolds. Apparently he's lived...uh...here for about 1000 years. You heard of him?"

The girl shook her head and kicked at the sand. "Don't know anyone by that name. It's a big world miss." She took a step closer and peered a bit closer in to my hears. "We should get you to a doctor. We only got herbalists in the fishing village, so if you want a real one you have to head into the city."

I shook my head. "I can do that later, after I find my husband."

She shrugged. "Suit yourself. You said he lived here a thousand years, yeah? Well anyone that lives that long would have to have a record in the city library." She began to walk over to the fishing lines by the sea to check them. "I'm heading up that way for the funeral, you can join me if you like."

It wasn't like I had any better ideas. I looked in both directions as far as I could, craning my neck as I did so. No sign of Malcolm anywhere. "Okay," I said. I held out my hand again. "I'm Jill, by the way."

She clasped in with bony fingers. "Pleasure to meet you, Ms. Jill the Outsider. I'm Ko'sa." She pointed back towards the village. "Let's head back to my cottage. We can stop and get provisions before we head into the capital. If we leave now we can get in before the lines at the city gates get too long."

I nodded. "Must be quite a funeral."

"You could say that." Ko'sa grinned. "It's a funeral for the queen, after all."

The queen? Guess even alternate dimensions are ruled by royalty, I thought.

"She was a good queen then?"

Ko'sa bowed her head. "Yeah. She'll be missed, at least by most of us. Some of us... wonder about her death. Whether it was really natural or not. The Queen and the King were an arranged marriage you see, didn't exactly fancy each other. Some say he had it in for her, loved another."

As Ko'sa prattled on about the royal family, I realized there was something pressed against my left palm, now slick with sweat. I opened my hand to reveal a note. The same note that Malcolm had thrust into my hand back in the bathroom.

It was tiny and rolled up neatly, like a scroll. With fingers that were slightly trembling, I unrolled the tiny piece of parchment and read the words in my husband's hand writing.

~If you ever need to find me, just ask for the King ;)
ARPSN ~ Amateur Radio Public Seismic Network ~ PSN
Earthquake, 201702.20, 16:57:52.7 pst, Mw 4.2, 3 km south of Cobb, CA [+/- one mile NW of old ranch].
Notes from ~@~ News Worth Repeating
Lake County's Robinson Rancheria
re-enrolls almost 70 former members

Glenda Anderson, The Press Democrat | February 19, 2017, 3:47PM, Article Source

In a rare turnabout, a Lake County tribe is reinstating nearly 70 members who eight years ago were stripped of their tribal status and benefits, cultural identities and, in some cases, their homes.

Exiled Robinson Rancheria Pomo Indians still feel deeply the sting of that banishment but most welcome the chance to regain their tribal citizenship, which is expected to be finalized within weeks.

"It was heartbreaking," said Julie Moran, 41. But "I'm going to re-enroll; my heart has always been with the tribe."

Two other family members, however, have said they no longer want to be part of a tribe that cast them away, Moran said.

The Upper Lake tribe's decision to reinstate its former members is an encouraging sign and counterweight against the massive, nationwide disenrollments embroiling Native American tribes for more than two decades, said Gabe Galanda, a Seattle-based attorney who specializes in disenrollments. He is a member of the Round Valley tribe in Mendocino County.

Some tribes in recent years have spoken out against the practice, a longtime problem that spiked in the 1990s following the legalization of Indian gaming. Native Americans also are widely using social media to protest the disenrollments.

"They are saying enough is enough," Galanda said.

Galanda said he believes the Robinson Rancheria case is the first time an entire group of people disenrolled en masse has been re-enrolled without a court order. There has been at least one case in which dozens of people were voluntarily re-enrolled at once, but others in their group remained outsiders, he said.

Robinson tribal members first voted 52-25 to re-enroll members at the end of January at a general membership meeting. The six-member elected council affirmed that decision early this month and set the process in motion. The tribe has more than 400 members.

A majority of the tribe wants to undo what many believe were unwarranted disenrollments based on politics, ill will and a desire to increase casino revenue payments to the remaining members, said tribal Chairman Eddie Crandell. Those seeking the disenrollments at the time claimed the victims had questionable tribal heritage.

"There was a threat to power," Crandell said. He wasn't disenrolled, but several of his family members were the first to go, he said.

Thousands of Native Americans nationwide are believed to have been kicked out of their tribes since the 1990s.

"It's very difficult to get precise figures," said David Wilkins, a professor of Indian studies at the University of Minnesota and who has written extensively on the subject. He said he knows of 30 tribes just in California and 49 tribes in another 20 states that disenrolled or banished members. There are 576 tribes in the United States, according to the Bureau of Indian Affairs website.

A Native American blog that tracks disenrollments, originalpechanga.com, has counted more than 11,000 people across the country kicked off tribal rolls for various reasons.

At Robinson Rancheria, the formerly disenrolled members included four generations of a family who say they can trace their ties to the tribe back almost 80 years.

"It's still unreal and still unbelievable what was done to us," said Julie Moran. Her grandmother, Mildred Goforth, 86, is one of the last of Lake County's native Pomo speakers and had been a member of the tribe since the early 1940s, more than a decade before the tribe was disbanded by the federal government. It was reconstituted in 1956.

"To tell her she wasn't" a member of the tribe, "that was the worst," said Goforth's daughter, Karen Ramos, 63, who lived on the rancheria for 24 years. Now, someone else lives in her home. Many of the people who were disenrolled in 2009 were removed because they weren't counted in the 1980 census that is a basis for membership. There were exceptions made for people like Goforth, but the tribal council in power in 2008 removed the exception, said Crandell.

The disenrollment cut off families from relatives and friends who remained members and, in some cases, had supported their removal, Moran said. They also lost their connection to their Native American heritage and tribal benefits, including medical care and college tuition assistance.

"We were tribeless," Moran said. "It really did take away who we were."

The disenrolled families challenged the decision, but it was upheld by the Bureau of Indian Affairs, which found it was consistent with the tribe's constitution. Crandell said current tribal leaders now want to alter the constitution to allow membership of those who belonged in the 1940s. All members also must still be at least one quarter Native American to qualify, he said.

Moran and her mother won't get their homes back but they are relieved to have their status reinstated and they hope there may be future opportunities for housing on the Rancheria.

Crandell said it's time to mend fences and move forward as a tribe whose members help each other instead of fighting against one another.

Moran agrees.

"This is what's going to change the sickness in the tribe," she said.

You can reach Staff Writer Glenda Anderson at 707-462-6473 or glenda.anderson@pressdemocrat.com. On Twitter @MendoReporter.
SDR Radio ~ Software Defined Radio ~ News Worth Repeating
Listening to February 2017 HAARP
Experiments with an HF Capable SDR

from RTL-SDR, February 16, 2017, Article Source

This year at the end of February HAARP (High Frequency Active Auroral Research Program) scientists are planning to run several experiments that involve transmission. HAARP is a high power ionospheric research radio transmitter in Alaska, which typically transmits in the 2.7 – 10 MHz frequency region. The transmissions are powerful enough to create artificial auroras in the sky. Due to a lack of funding HAARP research was shut down in May 2013, and then later given to the University of Alaska Fairbanks (UAF) in 2015.

UAF plans to activate HAARP again at the end of Feburary, so it seems that it would be interesting to receive the waveforms with an HF capable SDR such as the RTL-SDR v3, or with an upconverter like the SpyVerter. Under some conditions the signal could propagate all over the world. It seems that the researchers are also interested in reception reports from listeners and they plan to post updates closer to the dates of transmission. The full press release reads:

The University of Alaska Fairbanks Geophysical Institute is planning its first research campaign at the High Frequency Active Auroral Research Program facility in Gakona.

The High Frequency Active Auroral Research Program facility near Gakona includes a 40-acre grid of towers to conduct research on the ionosphere. The facility was built and operated by the U.S. Air Force until August 2015, when ownership was transferred to UAF's Geophysical Institute.

At the end of February, scientists will use the HAARP research instrument to conduct multiple experiments, including a study of atmospheric effects on satellite-to-ground communications, optical measurements of artificial airglow and over-the-horizon radar experiments.

Members of the public can follow one of the experiments in real time. Chris Fallen, assistant research professor in space physics, will be conducting National Science Foundation-funded research to create an "artificial aurora" that can be photographed with a sensitive camera. Observers throughout Alaska will have an opportunity to photograph the phenomenon, which is sometimes created over HAARP during certain types of transmissions.

Under the right conditions, people can also listen to HAARP radio transmissions from virtually anywhere in the world using an inexpensive shortwave radio. Exact frequencies of the transmission will not be known until shortly before the experiment begins, so follow @UAFGI on Twitter for an announcement.

For more details on the dates and times of Fallen's experiments, as well as information on how to observe, visit https://sites.google.com/alaska.edu/gakonahaarpoon/. Information is also available at the HAARP website, the UAF http://gi.alaska.edu/haarp-0 and the official UAF HAARP Facebook page, https://www.facebook.com/UAFHAARP/.

Operation of the HAARP research facility, including the world's most capable high-power, high-frequency transmitter for study of the ionosphere, was transferred from the U.S. Air Force to UAF in August 2015.

On their Google sites page they write how to participate:

Anybody who wants to participate and follow HAARP experiments should follow the official and unofficial announcements linked at the top of this page. There are two main ways to participate in the campaign: by listening to the radio transmissions from HAARP itself or by photographing artificial auroras created by HAARP. Amateur (Ham) radio operators can also use temporary ionosphere irregularities created by HAARP to open new propagation modes for their own transmissions.

A shortwave radio and knowledge of the time and frequency of the HAARP transmissions provides opportunities to "listen in" since the radio wave energy often (but not always) propagates very large distances, sometimes worldwide! Shortwave radios capable of receiving frequencies in the same range that HAARP can transmit, between approximately 2.7 and 10 MHz (2700 and 10,000 kHz) allow anyone to hear HAARP transmissions provided long-distance radio propagation conditions are sufficient and the radio is tuned to one of the frequencies where HAARP is transmitting. Ham radio operators also have an opportunity to reflect (or "bounce") their own transmissions, typically in the HF, VHF or UHF bands, off ionosphere irregularities created above HAARP during high-power experiments. This creates propagation modes that would normally only be possible during certain space weather events such as aurora. ~ Click to Watch A Video
Dahbud Mensch ~ Stuck in the middle with WHO ? ~ News Worth Repeating
Comcast, AT&T Are Paying Minority Groups
To Support Killing Net Neutrality

by Karl Bode ~ Wed, Feb 15th 2017 6:27am
from the sock-puppetry dept ~ Techdirt Source

For years, we've noted how one of the greasier lobbying tactics in telecom is the use of minority groups to provide the illusion of broad support for what's often awful policy. Such groups are given cash for a shiny new event center in exchange for parroting any policy position that comes across their desks, even if it dramatically undermines their constituents. As a result, we've shown how time and time again you'll see minority coalitions like the "Hispanic Technology & Telecommunications Partnership" supporting awful mergers or opposing consumer-centric policies like more cable box competition or net neutrality.

And it's not just minority groups. A wide variety of groups take telecom cash to repeat whatever they're told, whether it's rural Texas school associations, the U.S. Cattlemen's Association or even "balloonists." Some of these groups are created specifically for this purpose. Other times, these groups are "co-opted" without understanding what they're actually supporting. The goal overall is simple: to create the illusion of broad support for bad ideas the actual public -- minority or otherwise -- would oppose.

With the debate over net neutrality heating up once again, ISPs have again dusted off this tried and true tactic to mislead the press, public, and politicians. As a result, we're seeing numerous civil rights groups that are more than happy to let giant corporations like AT&T and Comcast rent their identity for the weekend. This week, a coalition of such groups, including the NAACP, Asian Americans Advancing Justice, and the National Urban League, fired off a letter urging Senators to move quickly to craft "a permanent statutory solution" to "solve" net neutrality once and for all:

The issue of network neutrality and the importance of a free and open internet has been a political football. Every time the political pendulum swings, this policy debate becomes difficult, convoluted, and even condescending. One thing is crystal clear: The internet should be open and accessible.

For this reason, we support a permanent statutory solution that enshrines the basic open internet principles into law. These core principles are not controversial and should not be subject to endless litigation, regulation, and reconsideration. A statute locking in net neutrality would protect net neutrality no matter how the political winds blow.

A statutory approach also avoids the jurisdictional and classification problems that plagued the last FCC. The goal should be improvement, deployment, and adoption of the high speed networks that all Americans deserve. Legislation will provide certainty to consumers and industry for the foreseeable future.

On the surface this sounds perfectly reasonable. Until you understand what's actually happening in telecom policy and the fight for net neutrality right now.

While there's no debate that a Congress-made net neutrality law would be the ideal solution, you may have noticed that Congress is so awash in telecom campaign contributions that crafting a law not riddled with fatal loopholes has been impossible. As a result, the best path forward for those that actually care about net neutrality is to leave the existing rules and the FCC's Title II authority in place (which is what these groups should be advocating for).

But, since that's not what ISPs want, they're pushing Congress -- and their armies of dollar-per-holler policy tendrils -- to push for a new law, one that will claim to "solve" net neutrality but will actually work to kill it through "compromise."

The FCC technically could walk back net neutrality via the rulemaking process, but it would require another public open comment period. And since the 4 million comments made the last go-round broke FCC records, ISPs aren't keen on revisiting this strategy. So the strategy is this: craft a new Communications Act rewrite or other law professing to codify net neutrality into law, but bury it with so many loopholes as to make it net neutrality protection in name only. When net neutrality supporting Senators in Congress fail to come to the table, they'll be derided as being unwilling to compromise for the good of the people.

But it's not really a compromise when the end product is worse than doing nothing (read: leaving the popular rules alone).

Once you understand all of that, it becomes clearer how the broadband industry is using these groups to create bogus support for a new, much weaker net neutrality law to "avoid the jurisdictional and classification problems that plagued the last FCC." And if you follow the money behind this week's letter, you'll find that the group that coordinated it has a long, proud history of taking money from telecom companies, in exchange for coordinating civil rights group support for everything from the the latest megamerger to the assault on net neutrality:

Telecom issues, however, are a particular specialty. Last week's letter was organized by the Multicultural Media, Telecom & Internet Council (MMTC), a group funded by the telecom industry that has previously encouraged civil rights groups to oppose net neutrality. MMTC in previous years reported receiving about a third of its budget from industry-sponsored events; its annual summit, which was held last week, was made possible by $100,000 sponsorships from Comcast and AT&T, as well as a $75,000 sponsorships from Charter Communications and Verizon.

This tactic has been so successful for Comcast, the company actually renamed their top lobbyist, David Cohen, the company's "Chief Diversity Officer." And while Comcast does indeed occasionally fund groups and events that put the needed cash and services to good work, you're supposed to ignore the fact that Comcast lobbyists are actively working to undermine the minority communities the company claims to be helping with their other hand. Whenever I point this out, Comcast yells at me for calling Cohen a lobbyist.

We've been talking about this strategy for more than a decade now and nothing really seems to change. Since this cozy quid pro quo isn't technically illegal, and is never put into writing, groups accused by reporters of selling their constituents down river either don't respond to requests for comment (as was the case in The Intercept's latest report on this subject), or they become breathlessly indignant at the very idea their integrity could be questioned. All the while, these groups' constituents are usually entirely unaware they're being used as political props -- to actively undermine our collective best interests.

Related: Telecom Crime & Punishment
Notes from ~@~ News Worth Repeating
New bill would end
Daylight Saving Time in California

By KATY MURPHY | kmurphy@bayareanewsgroup.com | Mercury News Article Source
PUBLISHED: February 16, 2017 at 2:02 pm | UPDATED: February 17, 2017 at 3:07 am

SACRAMENTO – After an unsuccessful campaign last year to end Daylight Savings Time, a California state lawmaker is trying again to put a stop to all of the springing forward and falling back that Californians do twice a year.

Kansen Chu, D-San Jose, wants to put the issue to voters, but to get it on the ballot he first must win support from his colleagues in the Legislature. Chu introduced Assembly Bill 807 on Wednesday.

Last year, the Senate narrowly voted the proposal down in bipartisan fashion, with opponents raising concerns about the summer and fall harvest as well as about being four hours behind the East Coast for half the year.

If Chu wins over his colleagues — and later, California voters — the Legislature would have the authority to either change the dates and times for Daylight Saving Time or to end it altogether with a simple majority vote.

But for now, Daylight Saving Time — which makes for darker spring mornings and later sunsets — is still in effect, and just around the corner. The state "springs forward" an hour on March 12.
Nobody for President ~ NONE of the ABOVE should be a choice on voter ballots ~ News Worth Repeating

Gallery: Nobody For President, Thanks to Sharon Paltin, M.D. aka Sharon-Sharealike
Source: Creative Resistance; A Showcase for Activist Art

California bill would make
Election Day a state holiday

By KATY MURPHY | kmurphy@bayareanewsgroup.com | Mercury News Article Source
PUBLISHED: February 16, 2017 at 3:56 pm | UPDATED: February 16, 2017 at 11:16 pm

SACRAMENTO – Many Californians would no longer have to worry about squeezing a trip to the polls into their working day if a bill proposed by a Silicon Valley lawmaker becomes law.

Assembly Bill 674, authored by Evan Low, D-Cupertino, would make November elections on even years a holiday for schools and state workers as a way to boost voter turnout. Private businesses would not be required to close, but Low said he hoped many would choose to give their employees the day off.

"I think this will ensure that more people will be able to participate in the electoral process," Low said in an interview Thursday.

In November, 75 percent of registered voters and 58.7 percent of Californians eligible to vote participated, according to data from the California Secretary of State's Office. The numbers were far lower for the general election held in 2014, where just 42 percent of registered voters cast ballots.

Vermont Sen. Bernie Sanders also has called for a national holiday on those even-numbered general election years. "We should not be satisfied with a `democracy' in which more than 60 percent of our people don't vote and some 80 percent of young people and low-income Americans fail to vote," he said in a news release announcing the 2015 "Democracy Day" bill, which did not pass.

California wouldn't be the first to take this step. Other states, such as New Jersey, have declared Election Day a holiday, as has the commonwealth of Puerto Rico.

Of course in California, millions of people vote long before Election Day without stepping foot at a polling station. In November, 8.4 million people — 57 percent of everyone who cast a ballot — voted by mail, according to the Secretary of State's Office.

Other bills in Low's package include a proposal to force public officials convicted of voter intimidation to forfeit office and legislation to make it easier for "no party preference" voters to participate in primary elections.
Boptime with Even Steven + Legends of Wilmington Jazz
On Saturday's Boptime we begin at 6am (EST) by paying tribute to Black History Month by playing the American poet Langston Hughes' "Weary Blues," with jazz accompaniment, followed by poetry selections by Michael S. Harper and Amira Baraka, both with music connections. At 7am (EST), we head back to this day in 1960, starting with a review of some of the performing artists at some of New York City's venues via the A-Train. Beginning at 8am (EST), we present two Dream Hours from two of our regular listeners, Phil & Joan. ~ Steve

BOPTIME: Saturday, 6 AM Eastern time, 3 AM Pacific time
Go To: http://www.wvud.org/?page_id=24
Click on a listening link below the WVUD logo:
Paul Krassner ~ The Realist, Writer, Comic, Investigative Satirist
In Memory of "Professor" Irwin Corey




The World's Foremost Authority

July 29, 1914 – February 6, 2017

via ~@~

"Professor" Irwin Corey (July 29, 1914 – February 6, 2017) was an American stand-up comic, film actor and activist, often billed as The World's Foremost Authority. He introduced his unscripted, improvisational style of stand-up comedy at the San Francisco club, the hungry i.

Lenny Bruce described Corey as "one of the most brilliant comedians of all time". [continue reading]
Randy Credico ~ Live On The Fly

BELAFONTE, DICK GREGORY & MORE
TRIBUTE TO IRWIN COREY

Tue, Feb 14, 2017 5:00 PM

Harry Belafonte and Dick Gregory headline a Special 3 Hour Tribute to the late great Professor Irwin Corey

5PM EST to 8PM EST [Archive Links Below]

Harry Belafonte

Dick Gregory

Paul Krassner satirist and founder of the Realist

John Byner comedian/impressionist

Pete Barbutti legendary hip comedian/musician

Roseanne Barr

Marty Krofft President Krofft Pictures

Kitty Bruce CEO and founder of the Lenny Bruce Memorial foundation

Lizz Winstead satirist, activist, creator of The Daily Show

Richard Corey

Laurie Buckley ..writer and daughter of legendary satirist Lord Buckley

Phil Schaap

Roger J Stone vice president Al Jolson Fan Club

Click on below links for complete show:

Part One

http://nuarchive.wbai.org/mp3/wbai_170214_170002randyCrelof.mp3

Part Two

http://nuarchive.wbai.org/mp3/wbai_170214_180000evnews.mp3

Part Three

http://nuarchive.wbai.org/mp3/wbai_170214_183000specialtues.mp3

Part Four

http://nuarchive.wbai.org/mp3/wbai_170214_190000jimdshow.mp3

[Paul Krassner on Irwin Corey, starting 11:10 in Part Four]
Irwin Corey, double-talking comedian who specialized
in pseudo-intellectual musings, dies at 102

by Dennis McLellan @ Los Angeles Times Source, February 7, 2017 10:15 AM

"Professor" Irwin Corey, the wild-haired comic who billed himself as "The World's Foremost Authority" and proceeded to amuse and confuse his audiences with his patented stream of pseudo-intellectual musings, doublespeak and nonsequiturs, has died. He was 102.

Corey died Monday at his home in New York City.

Over a career that spanned more than 70 years, Corey performed in vaudeville, radio, television, films, Broadway, nightclubs and Las Vegas showrooms.

Clad in his trademark swallow-tailed coat, string tie and sneakers, Corey was known for what critic Leonard Feather once described as his "mock didactic manner" and "rambling pseudo-historical explanations to which there is usually some sort of crazy logic."

"Did you realize," Corey told his audience at the Lighthouse in 1977, "that there are more Albanians in Hermosa Beach than there are in all of Ireland?"

Abortion, the professor explained later in his "lecture," "has been part of the American system since its conception."

Corey devoted the last half of his act at the Lighthouse to taking questions from the audience. Asked his opinion of the Indianapolis 500, he snapped, "They're all innocent."

The zany, double-talking comedian first gained national exposure on radio, including appearing on Edgar Bergen's show as Charlie McCarthy's tutor. But the colorful Corey was made for television.

From the '50s through the '70s, he appeared on the Ed Sullivan and Jackie Gleason variety shows and made the rounds of the Steve Allen, Jack Paar, Johnny Carson, Merv Griffin and Mike Douglas talk shows.

Corey even ran for president in 1960, a mock campaign that grew out of his appearances at the Playboy Club in Chicago.

With Playboy's backing, Corey campaign buttons proclaimed that "Irwin will run for any party and he'll bring his own bottle."

Posters declared "Corey is the only candidate named Irwin."

Playboy even hired a sound truck to cruise the North Side of Chicago blaring martial music and announcing to voters that "Relief is just a ballot away — elect Corey — then go on relief!"

"That was a lot of fun," he told the Associated Press in 2004. "We had parades. They put my campaign manager in jail for disturbing the peace."

Although Corey never reached the heights of many fellow comics of his generation, no less a cultural authority than theater critic Kenneth Tynan once described him as "a cultural clown, a parody of literacy, a travesty of all that our civilization holds dear and one of the funniest grotesques in America. He is [Charlie] Chaplin's clown with a college education."

Which must be why the good professor was asked to accept the National Book Award for fiction on behalf of Thomas Pynchon, for "Gravity's Rainbow," at Lincoln Center in New York in 1974.

Launching into his long-winded, double-talking acceptance speech, Corey said: "I accept this financial stipulation — ah, stipend — in behalf of, uh, Richard Python, for the great contribution, and to quote from some of the missiles which he has contributed — Today we must all be aware that protocol takes precedence over procedure. However you say — What the — what does this mean in relation to the tabulation whereby we must once again realize that the great fiction story is now being rehearsed before our very eyes, in the Nixon administration."

The uniquely qualified Corey was the go-to-man for just about any event.

At a Friars Club roast of comedian-actor Richard Belzer, Corey was asked to close the show, whose dais included Robert Klein, Bill Maher, Jerry Stiller and other prominent comedians.

As roast master Paul Shaffer explained to Corey: "You are the hottest, the hippest, the funniest. Not very many people could do it. You can do it."

So the professor launched into what he did best and, in a trademark bit he first did on the Steve Allen show in the mid-1950s, he was carried off stage in mid-stream-of-consciousness.

Born in Brooklyn on July 29, 1914, Corey and his five brothers and sisters became wards of the Brooklyn Hebrew Orphan Asylum.

During the Depression, Corey worked for the Civilian Conservation Corps and, he proudly noted later, became the CCC's 112-pound boxing champion.

His show business career was launched after he landed a minor role in a Borscht Belt show called "Pots and Pans."

Corey told the Associated Press in 2004 that he turned to comedy in the 1930s after auditioning for a play by doing the soliloquy from "Hamlet." The casting director laughed so hard that he told Corey, "You should be a comedian."

Corey later amassed a number of Broadway credits, including "Heaven on Earth," "Happy as Larry," "Mrs. McThing" and "Thieves," as well as roles in off-Broadway productions. Among his film credits are "How to Commit a Marriage," "Car Wash," "Thieves" and Woody Allen's "The Curse of the Jade Scorpion."

One of Corey's most recent stage roles came in 2004 — as the doddering clerk in a Broadway revival of the comedy "Sly Fox," starring Richard Dreyfuss and Eric Stoltz, at the Ethel Barrymore Theatre in New York.

Nearing 90, Corey was probably the oldest actor on Broadway at the time, but he proved he still had it.

Although he didn't appear on stage until the second act, the New York Daily News said Corey "practically steals his scene," and the New York Times noted that he "makes a winningly precise art of being addled."

On into his 90s, "the world's foremost authority" was still being booked for comedy gigs.

Corey's wife of 70 years, Fran, died in 2011.

don't know if they'll publish this

by Paul Krassner

From: paul krassner
Subject: Re:"Comedian made an art...," Obituariwa, Feb. 10
Date: February 11, 2017 at 12:56:37 PM PST
To: letters@latimes.com

The obituary of unique comedian Irwin Corey stated, "Over a career that spanned more than 70 years, Corey performed in vaudeville, radio, television, films, Broadway, nightclubs and Las Vegas showrooms."

In 1983, I was fortunate to be booked as the opening act for Corey in a four-day run at the Julia Morgan Theater in Berkeley. He revealed his dark side in a room backstage, where we smoked a joint, and he told me how he used to read Nazi hate literature to get him in the mood to perform. And there was a certain sense of continuity on his deathbed. The night before he died, he said to a close friend, James Drougas, "Trump will be assassinated soon."

"Professor" Corey also had a humanitarian streak. In 1996, in my magazine, The Realist, I published a photo of him, from a video by his son Richard, presenting Fidel Castro a bag of California-grown pistachio nuts (Castro said, "California, hmmmm, good climate there for nuts"), a book on the Rosenberg controversy, and a credit-card-size calculator (Castro said, "I'll have to use my little pinky to push the buttons"). Dave Channon reported that Corey was on a diplomatic mission to lift the embargo on health supplies to Cuba, and he visited a hospital that was providing sophisticated treatment for the survivors of Chernobyl. Cuban health care provided for more radiation victims than than did the U..S."

Paul Krassner
Notes from ~@~
Remembering "Freaky Ralph" Eno

December 6, 1948 ~ February 17, 1984

On February 17, Ralph Eno, local performer, died of bums at S. F. General.

Ralph was definitely the bull goose loony of even such an already fringey scene as San Francisco's.

In the early '70s he was the only male member of the women's theatre group Les Nickelettes, doing comedy rock when the Tubes were still the Beans.

As "Freaky" Ralph, he founded his one-man "progressive surf music" movement, several years before something called "new wave" would hit the covers of the glossy magazines. When punk started becoming a household word, he was already moving into his modem romance phase as Ral Pheno and the Twitchers, presaging the new English invasion.

When the local comedy scene (which he helped found at Frank Kidder's coffee house in the Intersection) finally achieved some viability, he was right there at the open mikes, singing the same songs he'd been performing as "straight" in his previous incarnations.

Through it all he was a courageous, sincere, and passionate stage performer, a prolific songwriter, a terrible businessman (releasing four independently produced records), a fervent supporter of every aspect of the Bay Area performing community, a bottomless well of junior high jokes, and a tremendous inspiration to every one who knew him well.

Some audiences found him hysterical, some unbearable, and a few thought him a genius. No one could write him off casually, except maybe Ralph himself.

Note: Although Ralph caused his death by pouring five gallons of gas on his body and setting himself on fire, he was my friend and I miss him. ~ United State Cafe Link ~ Podcasts

Below are two MP3 songs written and performed by Ralph Eno, Jeff Ross, and the Pointless Sisters that have been placed here to honor his memory ~@~

WE'RE SNAPPING ~ http://www.flyingsnail.com/Podcast/WeAreSnapping.mp3
Romania protests enter 13th day with
calls for government of 'thieves' to resign

Tens of thousands gathered in Bucharest to call for the government to stand down, despite resignation of justice minister

Agence France-Presse, Sunday 12 February 2017 20.36 EST

Tens of thousands of Romanians have braved the cold and returned to the streets in protest, calling on the government to resign as they accused it of attempting to water down anti-corruption laws.

"Thieves! Resign!" chanted protesters gathered in front of the seat of government in Bucharest on Sunday night, as they used the lights from their mobile phones to project the blue, yellow and red colours of the Romanian flag.

Up to 50,000 protesters took part in the Bucharest march, according to Romanian media reports. The authorities did not give any estimate of their own.

Some 20,000 more took to the streets in other major cities, calling on the government to stand down.

"We want to give the government a red card," one of the protesters, 33-year-old businessman Adrian Tofan, said.

Sunday's demonstrations, the 13th consecutive day of protests against the government, took place despite the administration backing down over a planned controversial decree which would have made abuse of power a crime punishable by jail only if the sums involved exceeded 200,000 lei (44,000 euros, $47,500).

The demonstrations, the largest since the ousting and summary execution of communist dictator Nicolae Ceausescu in 1989, have continued despite the resignation on Thursday of justice minister Florin Iordache.

"The justice minister's resignation isn't enough after what they tried to do," said Tofan.

Another demonstrator also said he had completely lost faith in the government.

"We want this government to stand down. We don't trust it, they want us to go backwards," said Bogdan Moldovan, a doctor.

Romania joined the European Union in 2007 and Brussels has long taken Bucharest to task over slow progress dealing with corruption and organised crime.

The country has intensified the fight against corruption in recent years with the creation of a prosecutor attached to the DNA anti-corruption agency, which has become one of the most popular government agencies following the conviction of several ministers and senior officials.

Graft watchdog Transparency International ranked Romania below all but three of its fellow EU states in a January report based on public perception of the prevalence of corruption. Worldwide, the country ranked 57th. The United States ranked 18th.

This year's [2016] results highlight the connection between corruption and inequality, which feed off each other to create a vicious circle between corruption, unequal distribution of power in society, and unequal distribution of wealth.

In too many countries, people are deprived of their most basic needs and go to bed hungry every night because of corruption, while the powerful and corrupt enjoy lavish lifestyles with impunity."

– José Ugaz, Chair of Transparency International

The interplay of corruption and inequality also feeds populism. When traditional politicians fail to tackle corruption, people grow cynical. Increasingly, people are turning to populist leaders who promise to break the cycle of corruption and privilege. Yet this is likely to exacerbate – rather than resolve – the tensions that fed the populist surge in the first place. (Read more about the linkages between corruption, inequality and populism.) ~ Transparency International
Mike Wilhelm ~ Charlatans, Flamin' Groovies, Loose Gravel, and more

Mike Wilhelm & Curtis

Great MP3 Podcasts via Mike Wilhelm

Hear The People ~ http://www.flyingsnail.com/Podcast/HearThePeople.mp3

Sympathy For The Devil ~ http://www.flyingsnail.com/Podcast/SympathyForTheDevil.mp3

When You Got A Good Friend ~ http://www.flyingsnail.com/Podcast/WhenYouGotAGoodFriend.mp3
Belote's Studio 354 ~ Artist's Gallery & Bay Area Showcase, Oakland, CA
California Art
from the collection of Edan Hughes

February 8, 2017 ~ April 2, 2017

Open Reception Today, February 10, 2017, 6-9pm
Belote's Studio 354, 354 W. MacArthur Blvd. Oakland, California
Why Do A Few Bad Apples Always Insist
On Destroying It For The Many Good Apples?
A Few Bad Apples Can Destroy A Page?
New macOS malware making the rounds this week.
Did Apple cripple iOS 6 to force more people to upgrade to iOS 7?

Ich + John Lennon from DJ Schmolli
During times of universal deceit, telling the truth becomes a revolutionary act. ~ George Orwell
flyingsnail.com went online Wednesday, 28 January 1998 and has helped many people; some of which were not very kind. To those individuals I say, listen to this tune [by Jumpin' Jupiter], watch the last video on this page [by Brandon Sloan], and read the quotes at bottom of this page [by Garcia/Hunter & John Lennon].
---
---
Boptime with Even Steven + Legends of Wilmington Jazz
On Saturday's Boptime we commemorate an important event that occurred on the 12th of February 1924. It was the Aeolian Hall Concert staged by Paul Whiteman to introduce jazz to the American musical mainstream and featured George Gershwin's Rhapsody in Blue. The event was never recorded, but we'll present a recreation using original recordings by those who participated in the event. This broadcast will cover the first two hours of Saturday's Boptime program starting at 6am (EST), however because of current internet copyright rules, this portion of the program will not be streamed over our internet feed. Starting at 8am (EST), we'll return to the internet in time to meet on the corner ~ Clifford's Corner. Local jazz trumpet player Gerald Chavis will join Larry, Kitty and me as we listen and comment on those rare and unique jazz and R&B sides that have become expected from us. ~ Steve

BOPTIME: Saturday, 6 AM Eastern time, 3 AM Pacific time
Go To: http://www.wvud.org/?page_id=24
Click on a listening link below the WVUD logo:
Notes from ~@~

On the Bus, Carolyn Mountain Girl Garcia from vimeo
Notes from ~@~
Wind Blows

What if we had technology able to determine which way winds blow during 1945?

by How's The Weather

Thanks to Outernet, the following Winkel T image depicts near real time animated wind movement around planet Earth, which can be viewed in multiple ways.


[Used free GIPHY Capture ( Mac) to create GIF.]

What If?

This morning, 201702.01, I wondered what would have happened if we had this technology during 1940.


Cosmic Charlie, 6.14.76, Beacon Theatre, Grateful Dead from vimeo


CASHCPR ~ Citizens Against Second Hand Cellular Phone Radiation ...and now WiFi
Ira Cohen ~ Poet, Artist, Film Maker
Remembering: Ira Cohen
February 3, 1935 ~ April 25, 2011
https://en.wikipedia.org/wiki/Ira_Cohen


Curtis and Ira Cohen - Photograph: Robert Pruzan


Petra Voght (Living Theater) and Ira Cohen - Photograph: Ira Cohen
Outernet ~ Free Web Content Through Geostationary and Low Earth Orbit Satellites
Skylark v1.2 / rxOS v4.3


Large Image ~ Outernet Discussion


Connected to Outernet (2016) ~ Large Image ~ Current Image (2017)


Click for Large Image
Boptime with Even Steven + Legends of Wilmington Jazz
On Saturday's Boptime we begin at 6am (EST) with the Broadway musical Flower Drum Song, Rodgers & Hammerstein's penultimate collaboration, which was on Broadway at this time in 1959. (This segment will not be broadcast over the internet) At 7am (EST) we'll continue with music from this day in 1959, the day after the tragic deaths of Buddy Holly, the Big Bopper and Richie Valens. Beginning at 8am (EST), on The Morrie Sims Show, you'll hear some historic local jazz recordings with choice commentary from local jazz raconteur Maurice Sims. On the Delaware Rock & Roll Hall of Fame later in the same hour, we'll hear some rare local tunes from the late 50s and 1960s by artists like Frankie & the C-Notes, the Grand Prees and others. At 9am (EST) on The Club Baby Grand, we'll begin with selections from the Boysie Lowery Big Band, then Lem Winchester's live set from 1960 at the Birmingham, Michigan Jazz Festival, followed by some rare mid 1940s tunes from Betty Roché, with Gerald Wilson's band, Dave Matthews and his V-Disc Nite Owls, and some classic scat from 1960. ~ Steve

BOPTIME: Saturday, 6 AM Eastern time, 3 AM Pacific time
Go To: http://www.wvud.org/?page_id=24
Click on a listening link below the WVUD logo:
Notes from ~@~
Where Have All the Flowers Gone?
Reflections on the Spirit and Legacy of the Sixties

by Fritjof Capra, December 1, 2002, Source

The 1960s were the period of my life during which I experienced the most profound and most radical personal transformation. For those of us who identify with the cultural and political movements of the sixties, that period represents not so much a decade as a state of consciousness, characterized by "transpersonal" expansion, the questioning of authority, a sense of empowerment, and the experience of sensuous beauty and community.

This state of consciousness reached well into the seventies. In fact, one could say that the sixties came to an end only in December 1980, with the shot that killed John Lennon. The immense sense of loss felt by so many of us was, to a great extent, about the loss of an era. For a few days after the fatal shooting we relived the magic of the sixties. We did so in sadness and with tears, but the same feeling of enchantment and of community was once again alive. Wherever you went during those few days - in every neighborhood, every city, every country around the world - you heard John Lennon's music, and the intense idealism that had carried us through the sixties manifested itself once again:

You may say I'm a dreamer, but I'm not the only one. I hope some day you'll join us and the world will live as one.

In this essay, I shall try to evoke the spirit of that remarkable period, identify its defining characteristics, and provide an answer to some questions that are often asked nowadays: What happened to the cultural movements of the sixties? What did they achieve, and what, if any, is their legacy?

expansion of consciousness

The era of the sixties was dominated by an expansion of consciousness in two directions. One movement, in reaction to the increasing materialism and secularism of Western society, embraced a new kind of spirituality akin to the mystical traditions of the East. This involved an expansion of consciousness toward experiences involving nonordinary modes of awareness, which are traditionally achieved through meditation but may also occur in various other contexts, and which psychologists at the time began to call "transpersonal." Psychedelic drugs played a significant role in that movement, as did the human potential movement's promotion of expanded sensory awareness, expressed in its exhortation, "Get out of your head and into your senses!"

The first expansion of consciousness, then, was a movement beyond materialism and toward a new spirituality, beyond ordinary reality via meditative and psychedelic experiences, and beyond rationality through expanded sensory awareness. The combined effect was a continual sense of magic, awe, and wonder that for many of us will forever be associated with the sixties.

questioning of authority

The other movement was an expansion of social consciousness, triggered by a radical questioning of authority. This happened independently in several areas. While the American civil rights movement demanded that Black citizens be included in the political process, the free speech movement at Berkeley and student movements at other universities throughout the United States and Europe demanded the same for students.

In Europe, these movements culminated in the memorable revolt of French university students that is still known simply as "May '68." During that time, all research and teaching activities came to a complete halt at most French universities when the students, led by Daniel Cohn-Bendit, extended their critique to society as a whole and sought the solidarity of the French labor movement to change the entire social order. For three weeks, the administrations of Paris and other French cities, public transport, and businesses of every kind were paralyzed by a general strike. In Paris, people spent most of their time discussing politics in the streets, while the students held strategic discussions at the Sorbonne and other universities. In addition, they occupied the Odéon, the spacious theater of the Comédie Française, and transformed it into a twenty-four-hour "people's parliament," where they discussed their stimulating, albeit highly idealistic, visions of a future social order.

1968 was also the year of the celebrated "Prague Spring," during which Czech citizens, led by Alexander Dubcek, questioned the authority of the Soviet regime, which alarmed the Soviet Communist party to such an extent that, a few months later, it crushed the democratization processes initiated in Prague in its brutal invasion of Czechoslovakia.

In the United States, opposition to the Vietnam war became a political rallying point for the student movement and the counterculture. It sparked a huge anti-war movement, which exerted a major influence on the American political scene and led to many memorable events, including the decision by President Johnson not to seek reelection, the turbulent 1968 Democratic Convention in Chicago, the Watergate scandal, and the resignation of President Nixon.

a new sense of community

While the civil rights movement questioned the authority of white society and the student movements questioned the authority of their universities on political issues, the women's movement began to question patriarchal authority; humanistic psychologists undermined the authority of doctors and therapists; and the sexual revolution, triggered by the availability of birth control pills, broke down the puritan attitudes toward sexuality that were typical of American culture.

The radical questioning of authority and the expansion of social and transpersonal consciousness gave rise to a whole new culture - a "counterculture" - that defined itself in opposition to the dominant "straight" culture by embracing a different set of values. The members of this alternative culture, who were called "hippies" by outsiders but rarely used that term themselves, were held together by a strong sense of community. To distinguish ourselves from the crew cuts and polyester suits of that era's business executives, we wore long hair, colorful and individualistic clothes, flowers, beads, and other jewelry. Many of us were vegetarians who often baked our own bread, practiced yoga or some other form of meditation, and learned to work with our hands in various crafts.

Our subculture was immediately identifiable and tightly bound together. It had its own rituals, music, poetry, and literature; a common fascination with spirituality and the occult; and the shared vision of a peaceful and beautiful society. Rock music and psychedelic drugs were powerful bonds that strongly influenced the art and lifestyle of the hippie culture. In addition, the closeness, peacefulness, and trust of the hippie communities were expressed in casual communal nudity and freely shared sexuality. In our homes we would frequently burn incense and keep little altars with eclectic collections of statues of Indian gods and goddesses, meditating Buddhas, yarrow stalks or coins for consulting the I Ching, and various personal "sacred" objects.

Although different branches of the sixties movement arose independently and often remained distinct movements with little overlap for several years, they eventually became aware of one another, expressed mutual solidarity, and, during the 1970s, merged more or less into a single subculture. By that time, psychedelic drugs, rock music, and the hippie fashion had transcended national boundaries and had forged strong ties among the international counterculture. Multinational hippie tribes gathered in several countercultural centers - London, Amsterdam, San Francisco, Greenwich Village - as well as in more remote and exotic cities like Marrakech and Katmandu. These frequent cross-cultural exchanges gave rise to an "alternative global awareness" long before the onset of economic globalization.

the sixties' music

The zeitgeist of the sixties found expression in many art forms that often involved radical innovations, absorbed various facets of the counterculture, and strengthened the multiple relationships among the international alternative community.

Rock music was the strongest among these artistic bonds. The Beatles broke down the authority of studios and songwriters by writing their own music and lyrics, creating new musical genres, and setting up their own production company. While doing so, they incorporated many facets of the period's characteristic expansion of consciousness into their songs and lifestyles.

Bob Dylan expressed the spirit of the political protests in powerful poetry and music that became anthems of the sixties. The Rolling Stones represented the counterculture's irreverence, exuberance, and sexual energy, while San Francisco's "acid rock" scene gave expression to its psychedelic experiences.

At the same time, the "free jazz" of John Coltrane, Ornette Coleman, Sun Ra, Archie Shepp, and others shattered conventional forms of jazz improvisation and gave expression to spirituality, radical political poetry, street theater, and other elements of the counterculture. Like the jazz musicians, classical composers, such as Karlheinz Stockhausen in Germany and John Cage in the United States, broke down conventional musical forms and incorporated much of the sixties' spontaneity and expanded awareness into their music.

The fascination of the hippies with Indian religious philosophies, art, and culture led to a great popularity of Indian music. Most record collections in those days contained albums of Ravi Shankar, Ali Akbar Khan, and other masters of classical Indian music along with rock and folk music, jazz and blues.

The rock and drug culture of the sixties found its visual expressions in the psychedelic posters of the era's legendary rock concerts, especially in San Francisco, and in album covers of ever increasing sophistication, which became lasting icons of the sixties' subculture. Many rock concerts also featured "light shows" - a novel form of psychedelic art in which images of multicolored, pulsating, and ever changing shapes were projected onto walls and ceilings. Together with the loud rock music, these visual images created highly effective simulations of psychedelic experiences.

new literary forms

The main expressions of sixties' poetry were in the lyrics of rock and folk music. In addition, the "beat poetry" of Allen Ginsberg, Lawrence Ferlinghetti, Gary Snyder, and others, which had originated a decade earlier and shared many characteristics with the sixties' art forms, remained popular in the counterculture.

One of the major new literary forms was the "magical realism" of Latin American literature. In their short stories and novels, writers like Jorges Luis Borges and Gabriel García Márquez blended descriptions of realistic scenes with fantastic and dreamlike elements, metaphysical allegories, and mythical images. This was a perfect genre for the counterculture's fascination with altered states of consciousness and pervasive sense of magic.

In addition to the Latin American magical realism, science fiction, especially the complex series of Dune novels by Frank Herbert, exerted great fascination on the sixties' youth, as did the fantasy writings of J. R. R. Tolkien and Kurt Vonnegut. Many of us also turned to literary works of the past, such as the romantic novels of Hermann Hesse, in which we saw reflections of our own experiences.

Of equal, if not greater, popularity were the semi-fictional shamanistic writings of Carlos Castaneda, which satisfied the hippies' yearning for spirituality and "separate realities" mediated by psychedelic drugs. In addition, the dramatic encounters between Carlos and the Yaqui sorcerer Don Juan symbolized in a powerful way the clashes between the rational approach of modern industrial societies and the wisdom of traditional cultures.

film and the performing arts

In the sixties, the performing arts experienced radical innovations that broke every imaginable tradition of theater and dance. In fact, in companies like the Living Theater, the Judson Dance Theater, and the San Francisco Mime Troupe, theater and dance were often fused and combined with other forms of art. The performances involved trained actors and dancers as well as visual artists, musicians, poets, filmmakers, and even members of the audience.

Men and women often enjoyed equal status; nudity was frequent. Performances, often with strong political content, took place not only in theaters but also in museums, churches, parks, and in the streets. All these elements combined to create the dramatic expansion of experience and strong sense of community that was typical of the counterculture.

Film, too, was an important medium for expressing the zeitgeist of the sixties. Like the performing artists, the sixties' filmmakers, beginning with the pioneers of the French New Wave cinema, broke with the traditional techniques of their art, introducing multi-media approaches, often abandoning narratives altogether, and using their films to give a powerful voice to social critique.

With their innovative styles, these filmmakers expressed many key characteristics of the counterculture. For example, we can find the sixties' irreverence and political protest in the films of Godard; the questioning of materialism and a pervasive sense of alienation in Antonioni; questioning of the social order and transcendence of ordinary reality in Fellini; the exposure of class hypocrisy in Buñuel; social critique and utopian visions in Kubrik; the breaking down of sexual and gender stereotypes in Warhol; and the portrayal of altered states of consciousness in the works of experimental filmmakers like Kenneth Anger and John Whitney. In addition, the films of these directors are characterized by a strong sense of magical realism.

the legacy of the sixties

Many of the cultural expressions that were radical and subversive in the sixties have been accepted by broad segments of mainstream culture during the subsequent three decades. Examples would be the long hair and sixties fashion, the practice of Eastern forms of meditation and spirituality, recreational use of marijuana, increased sexual freedom, rejection of sexual and gender stereotypes, and the use of rock (and more recently rap) music to express alternative cultural values. All of these were once expressions of the counterculture that were ridiculed, suppressed, and even persecuted by the dominant mainstream society.

Beyond these contemporary expressions of values and esthetics that were shared by the sixties' counterculture, the most important and enduring legacy of that era has been the creation and subsequent flourishing of a global alternative culture that shares a set of core values. Although many of these values - e.g. environmentalism, feminism, gay rights, global justice - were shaped by cultural movements in the seventies, eighties, and nineties, their essential core was first expressed by the sixties' counterculture. In addition, many of today's senior progressive political activists, writers, and community leaders trace the roots of their original inspiration back to the sixties.

Green politics

In the sixties we questioned the dominant society and lived according to different values, but we did not formulate our critique in a coherent, systematic way. We did have concrete criticisms on single issues, such as the Vietnam war, but we did not develop any comprehensive alternative system of values and ideas. Our critique was based on intuitive feeling; we lived and embodied our protest rather than verbalizing and systematizing it.

The seventies brought consolidation of our views. As the magic of the sixties gradually faded, the initial excitement gave way to a period of focusing, digesting, and integrating. Two new cultural movements, the ecology movement and the feminist movement, emerged during the seventies and together provided the much-needed broad framework for our critique and alternative ideas.

The European student movement, which was largely Marxist oriented, was not able to turn its idealistic visions into realities during the sixties. But it kept its social concerns alive during the subsequent decade, while many of its members went through profound personal transformations. Influenced by the two major political themes of the seventies, feminism and ecology, these members of the "new left" broadened their horizons without losing their social consciousness. At the end of the decade, many of them became the leaders of transformed socialist parties. In Germany, these "young socialists" formed coalitions with ecologists, feminists, and peace activists, out of which emerged the Green Party - a new political party whose members confidently declared: "We are neither left nor right; we are in front."

During the 1980s and 1990s, the Green movement became a permanent feature of the European political landscape, and Greens now hold seats in numerous national and regional parliaments around the world. They are the political embodiment of the core values of the sixties.

the end of the Cold War

During the 1970s and 1980s, the American anti-war movement expanded into the anti-nuclear and peace movements, in solidarity with corresponding movements in Europe, especially those in the UK and West Germany. This, in turn, sparked a powerful peace movement in East Germany, led by the Protestant churches, which maintained regular contacts with the West German peace movement, and in particular with Petra Kelly, the charismatic leader of the German Greens.

When Mikhail Gorbachev came to power in the Soviet Union in 1985, he was well aware of the strength of the Western peace movement and accepted our argument that a nuclear war cannot be won and should never be fought. This realization played an important part in Gorbachev's "new thinking" and his restructuring (perestroika) of the Soviet regime, which would lead, eventually, to the fall of the Berlin Wall, the Velvet Revolution in Czechoslovakia, and the end of Soviet Communism.

All social and political systems are highly nonlinear and do not lend themselves to being analyzed in terms of linear chains of cause and effect. Nevertheless, careful study of our recent history shows that the key ingredient in creating the climate that led to the end of the Cold War was not the hard-line strategy of the Reagan administration, as the conservative mythology would have it, but the international peace movement. This movement clearly had its political and cultural roots in the student movements and counterculture of the sixties.

the information technology revolution

The last decade of the twentieth century brought a global phenomenon that took most cultural observers by surprise. A new world emerged, shaped by new technologies, new social structures, a new economy, and a new culture. "Globalization" became the term used to summarize the extraordinary changes and the seemingly irresistible momentum that were now felt by millions of people.

A common characteristic of the multiple aspects of globalization is a global information and communications network based on revolutionary new technologies. The information technology revolution is the result of a complex dynamic of technological and human interactions, which produced synergistic effects in three major areas of electronics - computers, microelectronics, and telecommunications. The key innovations that created the radically new electronic environment of the 1990s all took place 20 years earlier, during the 1970s.

It may be surprising to many that, like so many other recent cultural movements, the information technology revolution has important roots in the sixties' counterculture. It was triggered by a dramatic technological development - a shift from data storage and processing in large, isolated machines to the interactive use of microcomputers and the sharing of computer power in electronic networks. This shift was spearheaded by young technology enthusiasts who embraced many aspects of the counterculture, which was still very much alive at that time.

The first commercially successful microcomputer was built in 1976 by two college dropouts, Steve Wosniak and Steve Jobs, in their now legendary garage in Silicon Valley. These young innovators and others like them brought the irreverent attitudes, freewheeling lifestyles, and strong sense of community they had adopted in the counterculture to their working environments. In doing so, they created the relatively informal, open, decentralized, and cooperative working styles that became characteristic of the new information technologies.

global capitalism

However, the ideals of the young technology pioneers of the seventies were not reflected in the new global economy that emerged from the information technology revolution 20 years later. On the contrary, what emerged was a new materialism, excessive corporate greed, and a dramatic rise of unethical behavior among our corporate and political leaders. These harmful and destructive attitudes are direct consequences of a new form of global capitalism, structured largely around electronic networks of financial and informational flows. The so-called "global market" is a network of machines programmed according to the fundamental principle that money-making should take precedence over human rights, democracy, environmental protection, or any other value.

Since the new economy is organized according to this quintessential capitalist principle, it is not surprising that it has produced a multitude of interconnected harmful consequences that are in sharp contradiction to the ideals of the global Green movement: rising social inequality and social exclusion, a breakdown of democracy, more rapid and extensive deterioration of the natural environment, and increasing poverty and alienation. The new global capitalism has threatened and destroyed local communities around the world; and with the pursuit of an ill-conceived biotechnology, it has invaded the sanctity of life by attempting to turn diversity into monoculture, ecology into engineering, and life itself into a commodity.

It has become increasingly clear that global capitalism in its present form is unsustainable and needs to be fundamentally redesigned. Indeed, scholars, community leaders, and grassroots activists around the world are now raising their voices, demanding that we must "change the game" and suggesting concrete ways of doing so.

the global civil society

At the turn of this century, an impressive global coalition of nongovernmental organizations (NGOs), many of them led by men and women with deep personal roots in the sixties, formed around the core values of human dignity and ecological sustainability. In 1999, hundreds of these grassroots organizations interlinked electronically for several months to prepare for joint protest actions at the meeting of the World Trade Organization (WTO) in Seattle. The "Seattle Coalition," as it is now called, was extremely successful in derailing the WTO meeting and in making its views known to the world. Its concerted actions have permanently changed the political climate around the issue of economic globalization.

Since that time, the Seattle Coalition, or "global justice movement," has not only organized further protests but has also held several World Social Forum meetings in Porto Alegre, Brazil. At the second of these meetings, the NGOs proposed a whole set of alternative trade policies, including concrete and radical proposals for restructuring global financial institutions, which would profoundly change the nature of globalization.

The global justice movement exemplifies a new kind of political movement that is typical of our Information Age. Because of their skillful use of the Internet, the NGOs in the coalition are able to network with each other, share information, and mobilize their members with unprecedented speed. As a result, the new global NGOs have emerged as effective political actors who are independent of traditional national or international institutions. They constitute a new kind of global civil society.

This new form of alternative global community, sharing core values and making extensive use of electronic networks in addition to frequent human contacts, is one of the most important legacies of the sixties. If it succeeds in reshaping economic globalization so as to make it compatible with the values of human dignity and ecological sustainability, the dreams of the "sixties revolution" will have been realized:

Imagine no possessions, I wonder if you can, no need for greed or hunger, a brotherhood of man. Imagine all the people sharing all the world...You may say I'm a dreamer, but I'm not the only one.I hope some day you'll join us and the world will live as one.
Notes from ~@~

The Glory Of Love from Nabuke O

Words to the above tune written by Billy Hill, recorded by Benny Goodman in 1936, and performed by The Five Keys during my day:

You've got to give a little, take a little ~ And let your poor heart break a little ~ That's the story of, that's the glory of love ~ You've got to laugh a little, cry a little ~ Before the clouds roll by a little ~ That's the story of, that's the glory of love ~ As long as there's the two of us ~ We've got the world and all its charms ~ And when the world is through with us ~ We've got each other's arms ~ You've got to win a little, lose a little ~ And always have the blues a little ~ That's the story of, that's the glory of love ~ As long as there's the two of us ~ We've got the world and all its charms ~ And when the world is through with us ~ We've got each other's arms ~ You've got to win a little, lose a little ~ And always have the blues a little ~ That's the story of, that's the glory of love ~ That's the story of, that's the glory of love


Message to the Future, Bertrand Russell from Zoltan Malik

What would you think it's worth telling future generations about the life you've lived and the lessons you've learned from it?

"I should like to say two things, one intellectual and one moral. The intellectual thing I should want to say is this: When you are studying any matter, or considering any philosophy, ask yourself only what are the facts and what is the truth that the facts bear out. Never let yourself be diverted either by what you wish to believe, or by what you think would have beneficent social effects if it were believed. But look only, and solely, at what are the facts. That is the intellectual thing that I should wish to say.

The moral thing I should wish to say… I should say love is wise, hatred is foolish. In this world which is getting more closely and closely interconnected we have to learn to tolerate each other, we have to learn to put up with the fact that some people say things that we don't like. We can only live together in that way and if we are to live together and not die together we must learn a kind of charity and a kind of tolerance which is absolutely vital to the continuation of human life on this planet." Face to Face (BBC) 1958
Notes from ~@~
Targeted By Malignant Narcissism?

Brief History

The social psychologist, Erich Fromm first coined the term "malignant narcissism" in 1964, describing it as a "severe mental sickness" representing "the quintessence of evil". He characterized the condition as "the most severe pathology and the root of the most vicious destructiveness and inhumanity."

What is Narcissistic Personality Disorder?

Narcissistic personality disorder (NPD) is a disorder, characterized by exaggerated feelings of self-importance, an excessive need for admiration, and a lack of empathy for others.

People with the disorder are often perceived as arrogant, callous, envious and tend to be exploitative in their interpersonal relationships.

They can be excessively preoccupied with personal adequacy, power, prestige and vanity.

Those with NPD generally lack emotional awareness and insight into their own condition, and fail to acknowledge that their behavior is at the root of their own problems as well as the problems they cause for others because, as a personality disorder, their thoughts, perceptions, and actions are generally consistent with their sense of self.

In cases of child sexual abuse that lead to narcissism, blaming the victim expands the trauma.

Are malignant narcissists cases of arrested development?

They are perpetually living in a mind set of a young child. The age when a child is old enough to know the difference between right and wrong but very willing to do wrong if they think they won't get caught. Like a child, they feel entitled to whatever they want. Like a child, they recreate reality to suit their fantasy about themselves and the world around them. Like a child, they want all attention focused on them. But, unlike a child, the narcissist is not subject to being molded and shaped by authority figures or reality. The narcissist is determined (read here, conscious choice) to remain a child whereas most children are driven by a desire to grow up. Children are childish and there is no crime in that. I'm not pathologizing childhood. I'm highlighting that malignant narcissists are pathological children.

They reserve to themselves the right to define reality to all in their domain.

What are Phobic Symptoms?

For example:

Feelings of uncontrollable anxiety when a narcissist is about to be exposed for __

Feelings that everything possible must be done to avoid __

Inability to function normally because of anxiety due to __

Having knowledge that fears are unreasonable or exaggerated, but feeling powerless to control them, which will sometimes lead to panic attacks.

What is Narcissistic Abuse?

Narcissistic abuse is one of the most pervasive forms of abuse. There really isn't much worse and this condition is increasingly spreading throughout our society.

The increasing use of illegal drugs, abuse and the general social breakdown occurring world wide is a major cause.

A person with Narcissistic Personality Disorder (NPD) will emotionally damage their families. This damage can last more than a life time, it will also affect the next 3 or 4 generations.

Many children of NPD elect to not perpetuate the craziness another generation by not having children. NPD can also be passed down through the generations. Great grandma had NPD and one of the great grand children also is afflicted with NPD.

NPD's are very good actors and actresses. They can feign love or whatever they need to get what they want. They tend to attract empaths or people that really want to help them. These make wonderful victims, especially the type that can keep turning the cheek.

1). They're likable — at least, at first glance. ~ 2). Not all narcissists are loud and proud. In fact, some are quiet and shy. ~ 3). They can often be found in leadership roles.

Not that that makes them good leaders, notes Jean Twenge, Ph.D., a professor in the Department of Psychology at San Diego State University and co-author of The Narcissism Epidemic with Campbell. But narcissists often find themselves in leadership positions because "people who are narcissistic want to be leaders. They don't necessarily make better leaders, but they want to do it, so they're more likely to end up in those positions."

4). They always manage to make the conversation about themselves. ~ 5). They're also guilty of name-dropping. ~ 6). Not every story a narcissist tells is one of victory. But even in the stories of tragedy or failure, there's an air of entitlement and victimization. ~ 7). They like nice things. ~ 8). Appearance is everything to them. ~ 9). On Facebook, they have lots of friends — and not a single bad picture. ~ 10). They are strongly averse to criticism. ~ 11). Excuses are a narcissist's best friend. ~ 12). They leave a trail of wreckage behind them. ~ 13). And in that vein, they may be more likely to cheat. ~ 14). Everything is personal. ~ 15). A narcissistic person probably has no idea he or she is a narcissist. ~ 16). You find yourself resorting to flattery just to maintain the peace with a narcissist. ~ 17). Narcissists are not low in self-esteem. ~ 18). Men are more likely to be narcissists than women.

Are you a target of narcissistic abuse?

If you have been the target of a severe narcissist, severing ties may be necessary. Others may never understand why you had to make this choice. Without exposure, a capacity for insight, concern and curiosity, they cannot perceive the destructiveness. It may make you feel alone, but so be it. Do what you have to do.

Once you are removed and safe, thoughts about what happened—why, how, makes no sense, they do not care about the damage they caused, etc,—may haunt you. You may feel damaged or tainted because you are now saddled with the memories and feel you cannot get them out of your head.

You can...


Heal Yourself, Ruthie Foster, film: Road To Austin from Gary Fortin

Here's how: Develop the ability to change your thoughts or your relationship to your thoughts. There are many options such as Cognitive Behavioral Therapy, Mindfulness-Based Therapy and Acceptance and Commitment Therapy

It can be done.

Regarding the incredibly seductive pull of a very skilled narcissist, be wise.

When the bombs of life hit us, our world view is shattered. Our assumption of a fair world run by a benevolent deity is brought into direct conflict with the hell of our pain. Experiencing extreme pain affects how we view ourselves. The picture of the beautiful, happy loving world we used to live in, involved our own part of that picture. We all carry pictures of ourselves in our heads. Most of us have the belief that we are capable to wake up in the morning, shower, get ourselves dressed and proceed throughout our day making our living. The trauma of victimization changes all this. We seriously question ourselves after a narcissist victimizes us. Are we weak? Are we needy? How did we not see them for who they were? Weren't we intelligent? How did we not pick up on the lies? Are we out of control? It makes no sense to us when we face unwarranted, irrational and undeserved mental /emotional torture by a narcissist.

The victimization of us was neither expected nor intended to be our choice. We did not want to be lied to, cheated, cheated on, stolen from, lied about, sold down the river and thrown away. We did NOT see this coming. We perceive ourselves as helpless and powerless. Our self perceptions change. Will we now always be victimized in relationships? Will we be singled out again? These new self perceptions can cause us to act out again, from this perception; becoming another victim to a narcissist.

As you can see, the skillful narcissist is a person with some pretty amazing traits. In my opinion, they can be formidable. They can be impressive in power, strength, intelligence, size, and difficulty. If you find one opposing you, they can be astounding enemies. They are not omnipotent, though they might think so. They do have limitations. Their ego is their own undoing. Many times, when they discover that you are on to them, they disappear. They do this if they perceive that you can blow their cover and expose them as a sham. For an extreme narcissist, being fully exposed to the world is the greatest pain in their lives. It is also the best medicine to their disease because it will force them to look inside and deal with their pain and wounds. If and when that happens, they will become like the rest of us, realizing that we do need others to help and love us. They will see how they need to love from a genuine heart that does not seek to use people. A former and healed narcissist can turn all his powerful assets, which he used to advance himself, to making a powerful contribution in the lives of others and being realistically liked. In the meantime, be careful and avoid being duped and drawn by the amazing magnetism of this kind of person.

Conclusion

If you have been targeted by a Malignant Narcissist for serious abuse, be aware that the abuse includes character assassination ~ the annihilation of who you are as a person.

Just as through murder a careful criminal leaves no witnesses, a malignant narcissist is careful to abuse on the sly and destroy the victim's credibility in advance in order to "leave no witnesses."

Character assassination is the premeditated murder of the target's image, their good name, their reputation, and ultimately their life.


Malignant Narcissism, Rush from Ed
Notes from ~@~

Carlin Step, DJ Steve Porter & Eli Wilkie from Roland Kardeby


The Great Bell Chant (The End of Suffering) from R Smittenaar


One Day, Matisyahu from 100%


Unsung Hero from Rattakarn Srithavatchai "Garn"
---
---
Freedom of expression and freedom of speech aren't really important unless they're heard...It's hard for me to stay silent when I keep hearing that peace is only attainable through war. And there's nothing more scary than watching ignorance in action. So I dedicated this Emmy to all the people who feel compelled to speak out and not afraid to speak to power and won't shut up and refuse to be silenced. ~ Tom Smothers
---
---
Cree Prophecy

Only after the last tree has been cut down,

Only after the last river has been poisoned,

Only after the last fish has been caught,

Only then will you find money cannot be eaten.
---
---
Develop Your Mind, Not Sacred Sites

In an 1868 treaty, drafted at Fort Laramie in Sioux country, the United States established the Black Hills as part of the Great Sioux Reservation, set aside for exclusive use by the Sioux people. However, after the discovery of gold there in 1874, the United States confiscated the land in 1877. To this day, ownership of the Black Hills remains the subject of a legal dispute between the U.S. government and the Sioux.
---
---

Where Have All the Flowers Gone?

---

---

Sacred Clowns

The Heyókȟa symbolize and portray many aspects of the sacred, the Wakȟáŋ. Their satire presents important questions by fooling around. They ask difficult questions, and say things others are too afraid to say. By reading between the lines, the audience is able to think about things not usually thought about, or to look at things in a different way.

Principally, the Heyókȟa functions both as a mirror and a teacher, using extreme behaviors to mirror others, thereby forcing them to examine their own doubts, fears, hatreds, and weaknesses. Heyókȟas also have the power to heal emotional pain; such power comes from the experience of shame--they sing of shameful events in their lives, beg for food, and live as clowns. They provoke laughter in distressing situations of despair and provoke fear and chaos when people feel complacent and overly secure, to keep them from taking themselves too seriously or believing they are more powerful than they are.

In addition, sacred clowns serve an important role in shaping tribal codes. Heyókȟa's don't seem to care about taboos, rules, regulations, social norms, or boundaries. Paradoxically, however, it is by violating these norms and taboos that they help to define the accepted boundaries, rules, and societal guidelines for ethical and moral behavior. This is because they are the only ones who can ask "Why?" about sensitive topics and employ satire to question the specialists and carriers of sacred knowledge or those in positions of power and authority. In doing so, they demonstrate concretely the theories of balance and imbalance. Their role is to penetrate deception, turn over rocks, and create a deeper awareness. From Word Worlds, Where simplifying complexity becomes art.
Nobody for President ~ NONE of the ABOVE should be a choice on voter ballots

Curtis Spangler & Wavy Gravy, Nobody for President Rally, 197610.12 _Photo: James Stark


American Dream, George Carlin from Ishtar [Not Work Safe]

Nobody should have that much power

---
---
Oh, I hope that I see you again I never even caught your name As you looked through my window pane ~ So I'm writing this message today I'm thinking that you'll have a way Of hearing the notes in my tune ~ Where are you going? Where have you been? I can imagine other worlds you have seen ~ Beautiful faces and music so serene ~ So I do hope I see you again My universal citizen You went as quickly as you came ~ You know the power Your love is right You have good reason To stay out of sight ~~ But break our illusions and help us Be the light ~ Message by Mike Pinder
---
---

Why I Think This World Should End, Brandon Sloan
---
---
Without love in the dream, it will never come true. ~ Jerry Garcia/Robert Hunter
And in the end, the love you take is equal to the love you make. ~ John Lennon
---

---

The man whispered, "God, speak to me" and a meadowlark sang. But the man did not hear. So the man yelled "God, speak to me" and the thunder rolled across the sky. But the man did not listen. The man looked around and said, "God let me see you" and a star shined brightly. But the man did not notice. And the man shouted, "God show me a miracle" and a life was born. But the man did not know. So the man cried out in despair, "Touch me God, and let me know you are there" Whereupon God reached down and touched the man, But the man brushed the butterfly away and walked on.


Don't miss out on a blessing because
it isn't packaged the way you expect!
---
---