Freaky Ralph, Jeff Ross, and the Pointless Sisters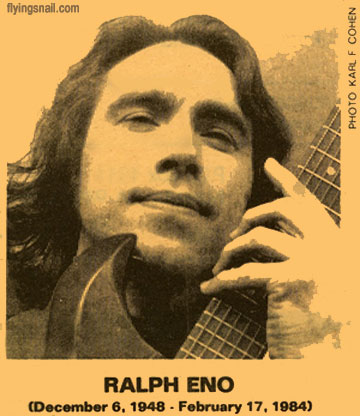 Photograph: Karl Cohen
RALPH ENO
(December 6, 1948 - February 17.1984)
On February 17, Ralph Eno, local performer, died of bums at S. F. General.
Ralph was definitely the bull goose loony of even such an already fringey scene as San Francisco's.
In the early '70s he was the only male member of the women's theatre group Les Nickelettes, doing comedy rock when the Tubes were still the Beans.
As "Freaky" Ralph, he founded his one-man "progressive surf music" movement, several years before something called "new wave" would hit the covers of the glossy magazines. When punk started becoming a household word, he was already moving into his modem romance phase as Ral Pheno and the Twitchers, presaging the new English invasion.
When the local comedy scene (which he helped found at Frank Kidder's coffee house in the Intersection) finally achieved some viability, he was right there at the open mikes, singing the same songs he'd been performing as "straight" in his previous incarnations.
Through it all he was a courageous, sincere, and passionate stage performer, a prolific songwriter, a terrible businessman (releasing four independently produced records), a fervent supporter of every aspect of the Bay Area performing community, a bottomless well of junior high jokes, and a tremendous inspiration to every one who knew him well.
Some audiences found him hysterical, some unbearable, and a few thought him a genius. No one could write him off casually, except maybe Ralph himself.
At 8.-00 PM, March 5, friends and acquaintances of Ralph Eno will stage a participatory memorial performance at Motion Arts Studio (515 Guerrero, San Francisco). The public is invited to participate. For more information call 431-1011.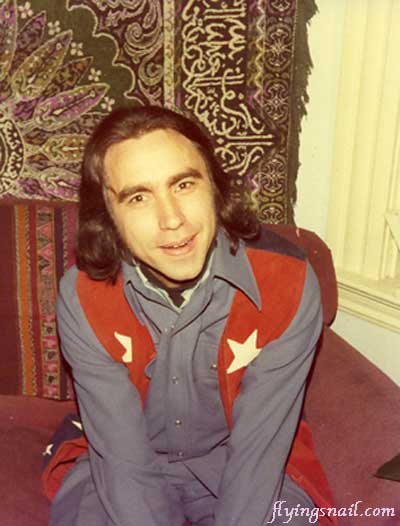 Ralph Eno - Photograph: C. Spangler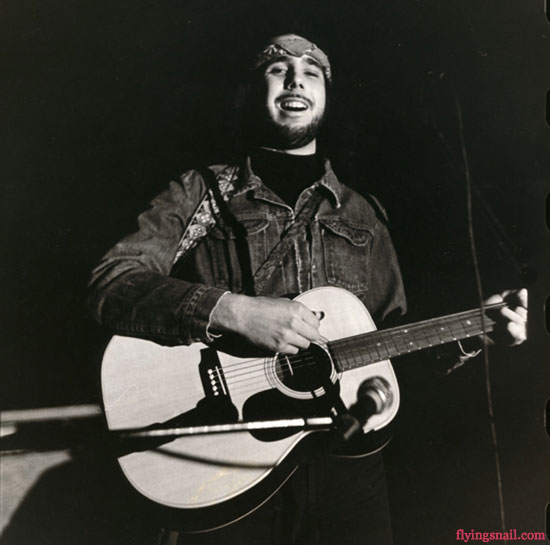 Jeff Ross - Photograph: James Stark
Freaky Ralph, Jeff Ross, and the Pointless Sisters MP3