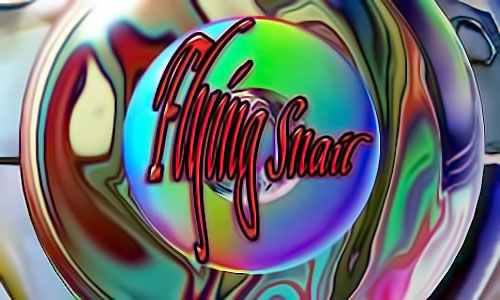 ---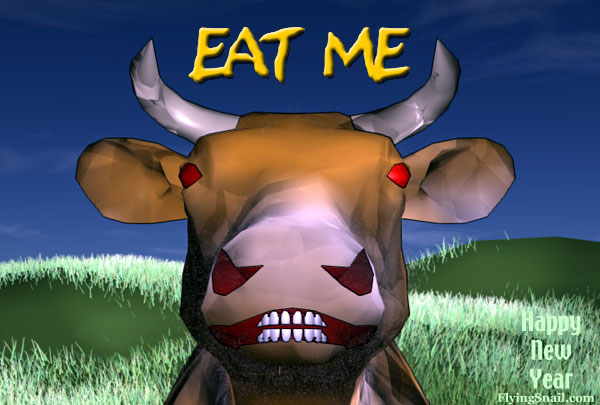 Mad Cow Wishing Everyone a Happy New Year from the Crew @ FlyingSnail.com
---
---
Erik Moll ~ Musician, Song writer, Hole In The Wall (Norway), Happy Valley String Band
Congratulations To Our Dear Friend:

Erik Moll

On Winning the

VINNERE SPELLEMANN
2015 GRAMMY for COUNTRY MUSIC

With his "Many Years To Go" album:

From last year: New album release January 14th 2015 (Digital downloads/streaming only)

This acoustic album started out with 2 evenings of LIVE stereo recordings of me and my guitar in a hotel room in Haugesund, Norway while on a school concert tour with my acoustic trio in 2012.

Tracked and produced by Øystein Fosshagen and myself, with me on lead vocal , rhythm guitar, harmonica, yodeling, harmonies, tambourine, oohs and heyas, Knut Hem - dobro, weissenborn & percussion, Ole Marius Sandberg - acoustic bass, Inge Glambek - harmonies, Arve Håland - accordian, Rune Bratteberg Homlong - banjo and multi-instrumentalist Fosshagen on fiddle, mandolin, acoustic guitar, mandola, el-bass, banjo, harmonies and shaker. It took almost 3 years to complete. The acoustic arrangements give this collection of original, eclectic Americana tunes a somewhat Bluegrassy feel. Among the 14 titles you'll find stories, social commentary and love-songs.

I hope all you fans will preferably download the whole album to get the entire artistic picture and support this creative endeavor, or stream the living daylights out of the songs! (Spotify, Wimp)

Y'all enjoy! ~ EM

Some relevant links:

https://shop.klicktrack.com/artist/62226

https://itunes.apple.com/us/album/many-years-to-go/id955011389

http://www.amazon.com/Many-Years-Go-Erik-Moll/dp/B00RO34BR4

Happy Valley String Band with Erik Moll (on right)


Photograph: James Stark

Happy Valley String Band(page) with Erik Moll
at the United State Cafe, August 13, 1975
Click Below Link to Play complete set:
http://www.flyingsnail.com/Podcast/happyvalley8_13_1975.mp3
---
---
Boptime with Even Steven + The Legends of Wilmington Jazz
I'm kind of replicating the kind of morning show I did 50 years ago at WSLY, for only the 7am hour.

Rockabilly Ridge with Michael Ace at 8am, then back to 1966 with Beatlemania!!! at 9am ~ not like I did it in 1966. ~ Steve

Boptime: Saturday, 6 AM Eastern time, 3 AM Pacific time
Go To: http://www.wvud.org/?page_id=24 and:
Click on a listening link below the WVUD logo:

---
---
Jefferson Airplane founder Paul Kantner dies, aged 74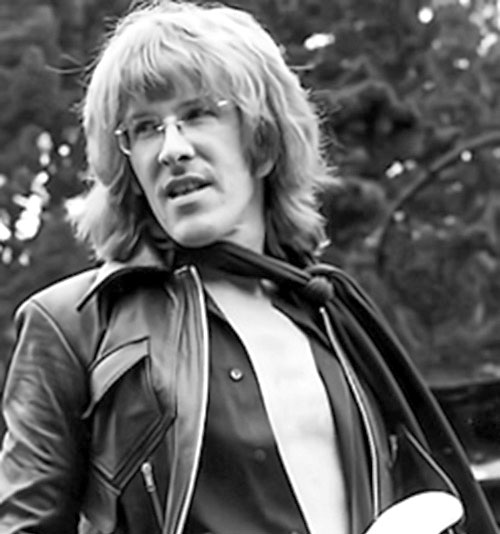 Paul Kantner, New Age Biocentennial Unity Fair, Jefferson Starship & Grateful Dead
---
Apple iPhone users angered by Safari browser crash
~ here's how to fix it ~ ...and maybe it's time to also fix El Capitan ???
---
Trippin' Down Memory Lane

Odetta, The Times They Are A-Changin from Doug Lang ~ https://vimeo.com/102484325

Phil Ochs, Changes from Doug Lang ~ https://vimeo.com/77107278

Marta Gomez, The Circle from Doug Lang ~ https://vimeo.com/75018998

Paul Desmond, Nancy from Doug Lang ~ https://vimeo.com/103675213

Carmen McRae, Blue Monk from Doug Lang ~ https://vimeo.com/102432581

Tom Paxton, Wish I Had A Troubadour from Doug Lang ~ https://vimeo.com/73770821

drawingday from nikita safonov ~ Judy Henske, High Flying Bird ~ https://vimeo.com/33873366

Doug Lang, This Is The Road from Doug Lang ~ https://vimeo.com/73672335

Rosalie Sorrels, Starlight On The Rails from Doug Lang ~ https://vimeo.com/73446637

Peter, Paul & Mary, Blowing in the Wind from Paul ~ https://vimeo.com/9222647

James Talley, Song Of Chief Joseph from Doug Lang ~ https://vimeo.com/73492932

Judy Henske, Queen of the Beatniks ~ Talking About Lenny Bruce
from Tommy's Holiday Camp ~ https://vimeo.com/128549237

Keb' Mo', Wake Up Everybody from Doug Lang ~ https://vimeo.com/82534328
---

Baby, It's Cold Outside ~ from Dustin West ~ https://vimeo.com/150679840
---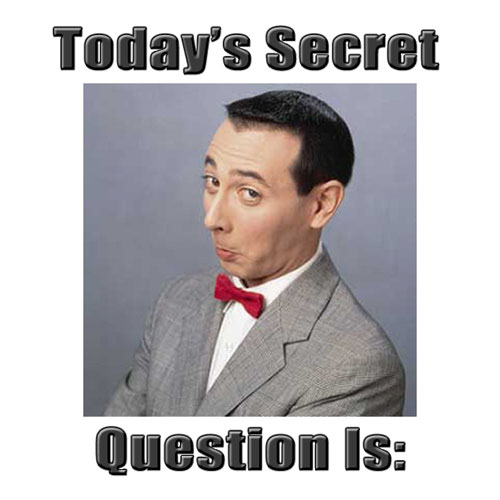 Does litter have human impact on environment?
Every time you hear the word litter, ...scream really loud!
---
---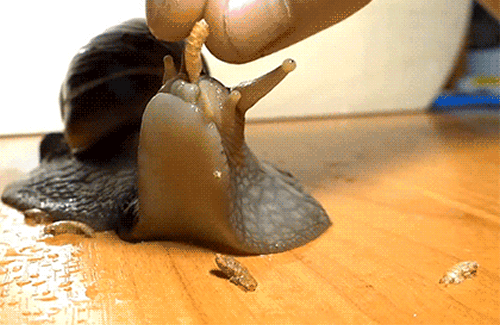 ---
Karl Cohen ~ Association International du Film d'Animation-SF Newsletter
ASIFA~SF NEWSLETTER
Association International du Film d'Animation
(International Animated Film Association)
January 2016
KARL'S COMMENTS ABOUT THE ACADEMY'S BEST FEATURE COMPETITION including why Anomalisa could be competition for the animation Oscar and lots of news

THREE DAYS ON THE ISLAND IN THE SKY, La Citta Incantata Civita di Bagnoregio, Italy, July 10 - 12, 2015 by Nancy Denney-Phelps
---
---
Paul Krassner ~ The Realist, Writer, Comic, Investigative Satirist

Tomorrow Belongs To Trump ~ https://www.youtube.com/watch?v=-y4fN6WqQBY
---
---
Breaking News:

Multus Discontinues Aid Due To:
"Social Dumbshitism Syndrome"

Last year (2015) Multus apparently protected the world from massive meltdown and Nobody cared.

A recent Multus communiqué sited years of attempting to shed light on camouflaged reality and ended it by saying, "One can lead the public to truth, but one can not make the public believe it ...and for now, they are on their own!" [Ed. Note: One should not associate they with them in this case.]

Since what was supposed to happen did not happen, this raises the question: Multus: Science faction coincidence or reality? ... If one does not recall Multus:

During Apollo 11's return from the moon astronaut Neil Armstrong said, "A hundred years ago, Jules Verne wrote a book about a voyage to the Moon. His spaceship, Columbia, took off from Florida and landed in the Pacific Ocean after completing a trip to the Moon. It seems appropriate to us to share with you some of the reflections of the crew as the modern-day Columbia completes its rendezvous with the planet Earth and the same Pacific Ocean tomorrow" (source) and simply, the above example shows science fiction is able become real.

Multus* discovered that posting science fiction stories and false flag information can prevent certain things from happening because powers that be prefer not to give any credibility, whatsoever, to "crap posters."

*Multus ~ Latin word for multiple & an alleged highly educated, secret, fraternal order.

Members of Multus, also known as "Multies," work, on occasion, with "Singulars."

Singulars are most common (87%) and usually educated in one field of study. Multies (3%) are educated in a variety of scientific and related fields of study.

It is alleged one has to have an "Above 33" secret clearance (no president of the United States has ever had) in order to know the true purpose of Multies and ... that they are peaceful, positive beings involved with preservation of humanity.

In order to understand a little more about Multus, ARPA, established during 1958, was renamed "DARPA" (D for Defense) in March 1972, then renamed "ARPA" in February 1993, and then renamed "DARPA" again in March 1996 because Multies refused to harm any living thing. They turned DARPA back into ARPA, for a while, in order to get some important classified work done.]


I am not saying that you are stupid...
I am saying you have bad luck when it comes to thinking ~ Multus

P.S.

Advanced LIGO --
The Next Step in Gravitational Wave Astronomy
---
---

Space Oddity from Andrew Ruttan ~ https://vimeo.com/30680384
David Bowie: legendary rock star dies aged 69

The Whispers ~ And The Beat Goes On from djfunk80.com ~ https://vimeo.com/146840239
Nicholas Caldwell, the Whispers, dies aged 71
---
---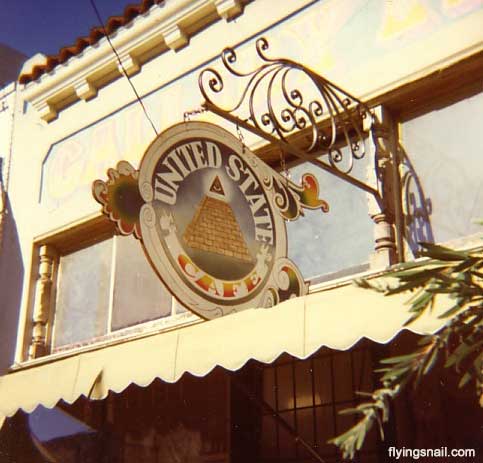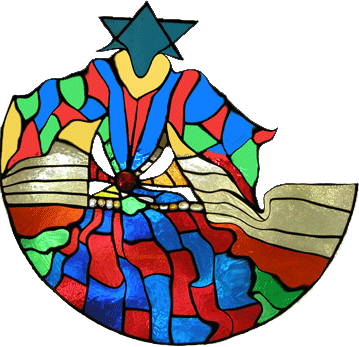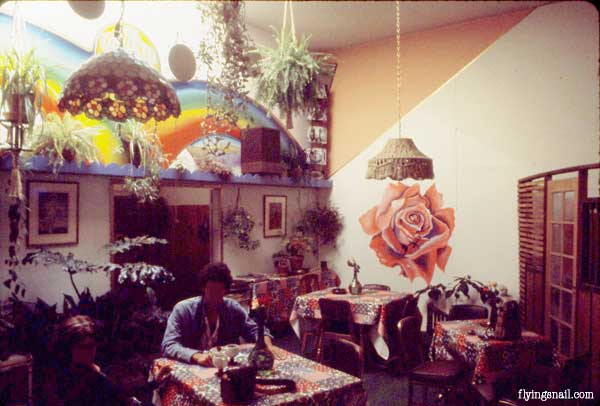 Remembering the United State Cafe
---
Mike Wilhelm ~ Charlatans, Flamin' Groovies, Loose Gravel, and more

The Charlatans ~ The Limit Of The Marvelous ~ New LP Compilation
---
---
Steven Leech ~ Writer, Poet, D.J. + The Legends of Wilmington Jazz
Dreamstreets #51 now available at dreamstreetsarchive.com ~ Steve


Valdemar's Corpse by Steven Leech
[Click above images for larger picture]

"Valdemar's Corpse" is the story of literary work from those who lived in Delaware since the early 19th century, and those close enough to be only separated by the short porous arc of its northern border. Using standard exposition, literary reviews from others, fictional portrayal, and the actual words from the literary artists themselves, in "Valdemar's Corpse" is the story of a body of work declared dead by local academia. Beyond this imposed death of Delaware's literary legacy speaks those who have shared influences as well as those who had personally interacted with the likes of Poe, Mark Twain, Paul Laurence Dunbar, Hart Crane, F. Scott Fitzgerald, Edmund Wilson and others. In "Valdemar's Corpse" the story of Delaware's literary legacy is allowed here to speak, however briefly, from its academically imposed deathbed before returning to cultural amnesia. ~ Available at Amazon
---
---
Notes from ~@~ ... Valley Fire

Carlin Step ~ DJ Steve Porter & Eli Wilkie ~ http://vimeo.com/21162532


The Great Bell Chant (The End of Suffering) ~ http://vimeo.com/6518109


One Day ~ Matisyahu ~ http://vimeo.com/11520225


Unsung Hero ~ Still Anonymous ~ http://vimeo.com/90853494


Rock Of Ages ~ DJ Schmolli / Video: Panos T ~ http://vimeo.com/44298418
---
---
Freedom of expression and freedom of speech aren't really important unless they're heard...It's hard for me to stay silent when I keep hearing that peace is only attainable through war. And there's nothing more scary than watching ignorance in action. So I dedicated this Emmy to all the people who feel compelled to speak out and not afraid to speak to power and won't shut up and refuse to be silenced. ~ Tom Smothers
---
---
A Destructive Political Force has
reached center stage in America

It makes a fight over everything. It is insatiable in its quest for wealth and power. It appeals to the worst in people, to hatred and fear. It divides groups of Americans against each other. It preys on the vulnerable and serves the privileged. And it lies in virtually all it says.

The once-respectable Republican Party has been hijacked in our times by a sick and broken spirit that damages everything it touches.

In this profound crisis, there is also an opportunity to see and to understand the workings of destructive forces that arise in civilized societies and that must be countered effectively if we —Americans, humankind —are to create a future we want.

The purpose of this site is to present a vision of how the human world works, and of what we are called to do to make that world more whole.

Read more: short version / long version ~ Main Page
---
---
Cree Prophecy
Only after the last tree has been cut down,
Only after the last river has been poisoned,
Only after the last fish has been caught,
Only then will you find money cannot be eaten.
---
---
Nobody for President ~ NONE of the ABOVE should be a choice on voter ballots
Robert Gates says:
"If Trump Wins Presidency
I Will Emigrate to Canada"


Nobody has all the answers ... Nobody Should Be President


American Dream, George Carlin ~ from Ishtar ~ https://vimeo.com/20452708

Nobody should have that much power
---
---
Oh, I hope that I see you again I never even caught your name As you looked through my window pane ~ So I'm writing this message today I'm thinking that you'll have a way Of hearing the notes in my tune ~ Where are you going? Where have you been? I can imagine other worlds you have seen ~ Beautiful faces and music so serene ~ So I do hope I see you again My universal citizen You went as quickly as you came ~ You know the power Your love is right You have good reason To stay out of sight ~~ But break our illusions and help us Be the light ~ The Promise by Mike Pinder
---
---

Why I Think This World Should End, Brandon Sloan, https://vimeo.com/105589124
Without love in the dream, it will never come true. ~ Jerry Garcia/Robert Hunter
And in the end, the love you take is equal to the love you make. ~ John Lennon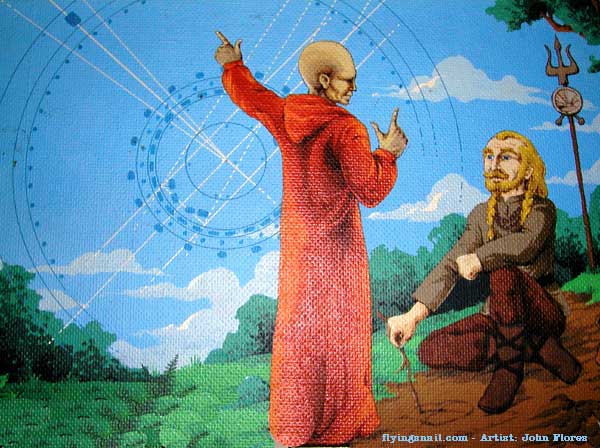 ---
---
The man whispered, "God, speak to me" and a meadowlark sang. But the man did not hear. So the man yelled "God, speak to me" and the thunder rolled across the sky. But the man did not listen. The man looked around and said, "God let me see you" and a star shined brightly. But the man did not notice. And the man shouted, "God show me a miracle" and a life was born. But the man did not know. So the man cried out in despair, "Touch me God, and let me know you are there" Whereupon God reached down and touched the man. But the man brushed the butterfly away and walked on.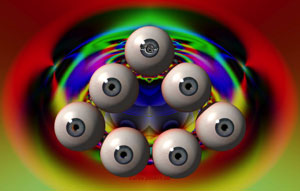 Don't miss out on a blessing because
it isn't packaged the way you expect.
---
---