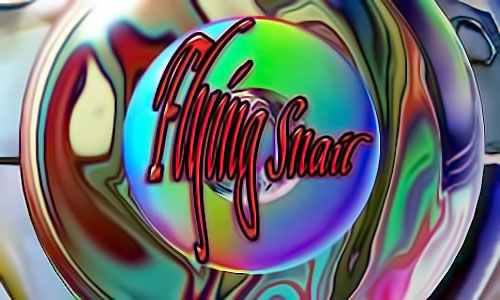 Tell-A-Vision = Why Not Try Love Again?
Condoleezza Rice Tops Republican Vice President List

Marjorie Cohn at Stanford discussing Condi Rice's war crimes [2 of 3]

Condi Lied Under Oath to the 9-11 Widows

Condi Rice Lies About 9/11, Iraq & Clinton

Condi Rice Lies

Condoleezza Rice was the First to Authorize Torture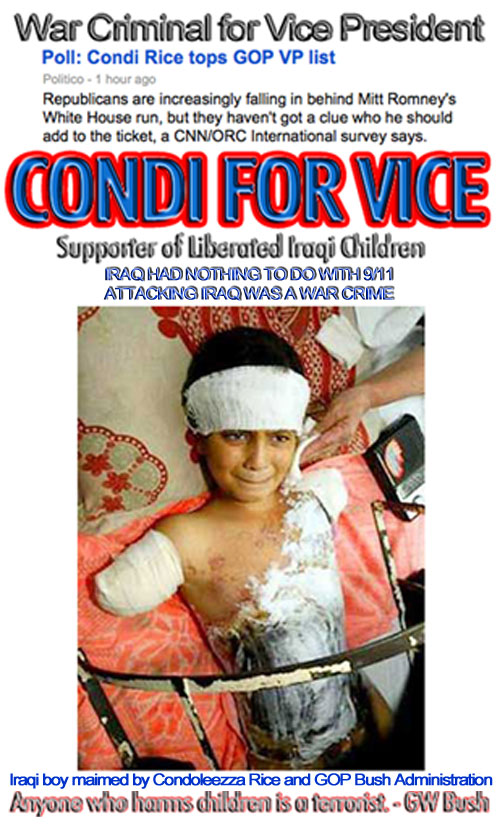 Condoleezza Rice goes to History With Blood Of Almost A Million People On Her Hands
Nobody Should Have that Much Power !!!

Tupac Live 2012 At Coachella (3D) - Not Work Safe
Tupac hologram may go on tour
Following its Coachella debut, the CGI Tupac Shakur may join Snoop Dogg and Dr Dre on a full-scale tour
Sean Michaels, guardian.co.uk, Wednesday 18 April 2012 06.13 EDT, Article history, Article Source
Fresh from its triumphant performance at Coachella, the hologram of Tupac Shakur is in demand for a full-scale tour. Just days after the CGI simulacrum joined Snoop Dogg and Dr Dre at the California festival, the two living rappers' teams are trying to work out whether the projection could accompany them on tour.
The Coachella crowd went wild for Shakur, who appeared to have returned from the dead and rapped both alone and in a duet with Snoop. Although the image was not strictly speaking a hologram – Shakur appeared in two dimensions, not three, using a 19th-century magician's illusion – it was no cheap party trick. According to MTV News, the company that created the hologram charges between $100,000 and $400,000 (£63,000-£251,000) to create the effect, which was produced at Dr Dre's request.
Dre and Snoop now hope to capitalise on that investment. As well as appearing at Coachella's forthcoming second weekend, the Shakur hologram is being prepared for a possible arena tour. The rappers' teams are discussing logistics, the Wall Street Journal reports, with a tour described as "likely but not guaranteed". "One option would be a tour in stadiums, involving other hip-hop stars, including Eminem, 50 Cent and Wiz Khalifa," the Wall Street Journal said. "Alternately, they could stage a more limited tour, featuring only Dre, Snoop Dogg and the virtual Tupac, in smaller arenas."
"Dre has a massive vision for this," said Digital Domain's El Ulbrich, who led the CGI project – AV Concepts produced the hologram, but its partner Digital Domain was responsible for the animation. "This is not found footage. This is not archival footage. This is an illusion … [and it] is just the beginning." Shakur's mother approves of the project, according to TMZ, and was "absolutely positively thrilled" with the Coachella performance.
Tupac Shakur was killed in a still-unsolved 1996 drive-by shooting. He was 25.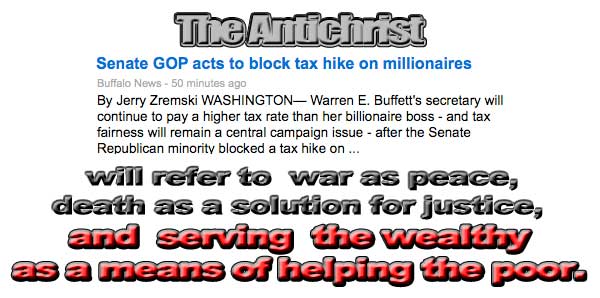 GOP Republicans block tax on the rich
The Antichrist will refer to war as peace, death as a solution for justice,
and serving the wealthy as a means of helping the poor.
Alerts + Notes from ~@~ Listed Below:
Daughter, my generation is squandering your birthright

When my second child reaches my age I fear the NHS, along with the tiger and rhino, will be part of a mythologised arcadia

George Monbiot, guardian.co.uk, Monday 16 April 2012 15.35 EDT, Article history, Article Source


Illustration by Daniel Pudles

Three weeks old, warm and gently snoring on my shoulder as I write, you are closer to nature than you will ever be again. With your animal needs and animal cries, moved by a slow primordial spirit that will soon be submerged in the cacophony of thought and language, you belong, it seems to me, more to the biosphere than to the human sphere.

Already it feels like years since I saw you, my second daughter, in the scan, your segmented skeleton revealed like an ancient beast uncovered by geologists, buried in the rock of ages. Already I have begun to entertain the hopes and fears to which every parent has succumbed, perhaps since early hominids laid down the prints which show that the human spark had been struck.

Let me begin at the beginning, with the organisation to which you might owe your life. When I was born, almost 50 years ago, in the bitter winter of 1963, the National Health Service was just 15 years old. It must still have been hard for people to believe that – for the first time in the history of these islands – they could fall ill without risking financial ruin, that nobody need die for want of funds. I see this system as the summit of civilisation, one of the wonders of the world.

Now it is so much a part of our lives that it is just as hard to believe that we might lose it. But I fear that, when you have reached my age, free universal healthcare will be a distant fantasy, a mythologised arcadia as far removed from the experience of your children's generation as the Blitz was from mine. One of the lessons you will learn, painfully and reluctantly, is that nothing of public value exists which has not been fought for.

The growth of this system was one of the remarkable features of the first half of the period through which I have lived. Then, wealth was widely shared and the power of those who had monopolised it was shaken. Taxation was used without embarrassment as a means of redistributing the commonwealth of humanity. This great social progress is also being rolled back, and, though perhaps I am getting ahead of myself, I fear for your later years. My generation appears to be squandering your birthright.

This destruction echoes our treatment of the natural world. In my childhood it would never have occurred to me that birds as common as the cuckoo, the sparrow and the starling could suffer so rapid a decline that I would live to see them classed as endangered in this country. I remember the astonishing variety of moths that clustered on the windows on warm summer nights, the eels, dense as wickerwork, moving downriver every autumn, field mushrooms nosing through grassy meadows in their thousands. These are sights that you might never see. By the time your children are born, the tiger, the rhino, the bluefin tuna and many of the other animals that have so enthralled me could be nothing but a cause of regret.

We now have a better understanding than we did when I was born – a year after Silent Spring was published – of the natural limits within which we live. The new science of planetary boundaries has begun to establish the points beyond which the natural resources which make our lives viable can no longer be sustained. Already, this tells us, we may have trespassed across three of the nine boundaries set out by researchers, and we are pushing towards three others.

You may live to see the extremes of climate change I have spent much of my life hoping we can avert, accompanied by further ecological disasters, such as the acidification of the oceans, the loss of most of the world's remaining forests, its wetlands and fossil water reserves, its large predators, fish and coral reefs. If so, you will doubtless boggle at the stupidity and short-sightedness of those who preceded you. No one can claim that we were not warned.

There is another possible route, which I have spent the past two years researching and to which I have decided to devote much of the rest of my working life. This is a positive environmentalism, which envisages the rewilding – the ecological restoration – of large tracts of unproductive land and over-exploited sea. It recognises nature's remarkable capacity to recover, to re-establish the complex web of ecological relationships through which, so far, we have crudely blundered. Rather than fighting only to arrest destruction, it proposes a better, richer world, a place in which, I hope, you would delight to live.

There is one respect at least in which this country and many others have already become better places. I believe that family life, contrary to the assertions of politicians and newspapers, is now better than it has been for centuries, as the old, cold model of detached parenting and the damage – psychological, neurological and (some research suggests) epigenetic – that it appears to have caused finally begins to disappear.

Perhaps the greatest source of hope and social progress arises from our rediscovery of the animal needs of babies and young children: the basic requirements of comfort, contact and attachment. Yes, attached parenting is taxing (now you are beginning to writhe and rumble and I fear that your mother, exhausted from a night of almost constant feeding, will soon have to wake again), but it is, I believe, the one sure foundation of a better world. Knowing what we now know, we have an opportunity to avert the damage, the unrequited needs that have caused so many social ills, which lie perhaps at the root of war, of destructive greed, of the need to dominate.

So this is where hope lies: right at the beginning, with the recognition that you, like all of us, arose from and belong to the natural world.

A fully referenced version of this article can be found at www.monbiot.com
Israeli soldier clubs Danish protester with rifle
Denmark demands explanation as video shows apparently unprovoked attack by IDF soldier on activist
Harriet Sherwood, guardian.co.uk, Monday 16 April 2012 16.11 EDT, Article history, Article Source

Israeli soldier clubs Danish protester with rifle
Denmark has demanded an explanation from the Israeli government for video footage showing a senior Israeli army officer striking a Danish activist in the face with an M16 rifle, an act which has been sharply criticised by the Israeli prime minister, president and chief of staff.
In the video, Lt Col Shalom Eisner, deputy commander of the Jordan Valley territorial brigade, is clearly seen slamming his rifle into the face of Andreas Ias. There was no obvious reason for the assault in the clip, which was broadcast on Israeli television and posted on YouTube. The soldier was suspended by the Israeli Defence Forces (IDF) pending an investigation.
The video emerged on the same day as Israel launched a security operation to prevent hundreds of pro-Palestinian activists entering the country en route to the West Bank, claiming they were provocateurs and were planning acts of violence. The assault on the Danish man and the operation to block the entry of Palestinian sympathisers have led to questions about whether Israel's response to activists is excessively heavy-handed and will damage its image.
The Danish ambassador to Israel, Liselotte Plesner, asked for detailed information about the assault on the activist. A statement from Denmark's foreign foreign minister, Villy Sovndal, said: "We are not aware of all the circumstances surrounding the incident. The Danish ambassador has asked the Israeli authorities for an immediate explanation."
Ias, 20, was part of a large group of European pro-Palestinian activists cycling near Jericho on Saturday when, according to Palestinian media reports, the IDF stopped the participants. Israel said the protesters were attempting to block the road. In the ensuing scuffle, some activists were injured and taken to hospital, and others were arrested.
Prime Minister Binyamin Netanyahu condemned the soldier's actions, saying: "Such conduct is not characteristic of the soldiers and commanders of the Israeli military, and has no place in the army or the state of Israel."
President Shimon Peres said he was shocked, and Benny Gantz, the Israeli chief of staff, described it as "a severe incident, which contravenes the IDF's values", saying it would be investigated thoroughly. The IDF routinely claims it is the most moral army in the world.
However, friends of the suspended IDF officer claimed that the demonstrator had fractured bones in the soldier's hand before the incident. The soldiers had acted with restraint, tried to calmly disperse the activists blocking the road, and only retaliated when they were attacked, they added.
Ias said the event had been non-violent, and there had been no verbal exchange or contact between him and the officer before he was hit in the face. He was taken to hospital where he had stitches to his lips.
"It's surprising to me that there's this big reaction," he said on Israeli television on Monday night, saying that he had seen similar incidents "all the time" in the West Bank.
Suggestions that Israel had over-reacted to the impending arrival of hundreds of pro-Palestinian activists at Ben Gurion airport on Sunday were fuelled by the admission by its foreign ministry that many people named on "no-fly lists" were not known activists.
The Israeli authorities demanded that airlines bar people on the list from boarding planes or face possible sanctions. But there was no evidence or information to suggest that around 470 of the 1,200 names on the list had any connection to pro-Palestinian groups or history of activism. "We don't know why they were there," a spokesman for the Israeli foreign ministry told the Associated Press.
Most of those who were planning to attend a week of cultural and educational events in the West Bank were barred from travel, and around 80 were detained at Ben Gurion airport. Only three out of an estimated 1,500 intended participants reached Bethlehem.
The video of Saturday's incident was uploaded to YouTube by the International Solidarity Movement (ISM), whose members take part in protests and events in the West Bank and Gaza. In 2003, ISM activist Rachel Corrie was killed trying to block an Israeli bulldozer from demolishing a house in Gaza, and the following year ISM volunteer Tom Hurndall was shot in the head by an IDF sniper, also in Gaza. He died after nine months in a coma.
The Dirty Work of Zionism Is Not Finished Yet
Even today I am willing to volunteer to do the dirty work for Israel, to kill as many Arabs as necessary, to deport them, to expel and burn them, to have everyone hate us, to pull the rug from underneath the feet of the Diaspora Jews, so that they will be forced to run to us crying. Even if it means blowing up one or two synagogues here and there [?9/11?], I don't care. And I don't mind if after the job is done you put me in front of a Nuremberg Trial and then jail me for life. Hang me if you want, as a war criminal… What you lot don't understand is that the dirty work of Zionism is not finished yet, far from it. - Ariel Sharon, Ex Israel Prime Minister, Zionist, 1982 - Source
A Few Weeks After 9/11:
Every time we do something you tell me America will do this and will do that . . . I want to tell you something very clear: Don't worry about American pressure on Israel. We, the Jewish people, control America, and the Americans know it. - 3 October 2001 - Israel Prime Minister, Ariel Sharon, Zionist - Source

Rachel Corrie - American Hero!

Rachel Corrie, 23 year old American killed by Israeli troops with U.S. Scumbag Congress Approval

In Memory of Rachel Corrie 2012
Fracking:
green groups denounce report approving further exploration
Campaigners say the recommendation by government advisers casts 'grave doubt' on commitment to cut emissions
Adam Vaughan, guardian.co.uk, Tuesday 17 April 2012 05.10 EDT, Article history, Article Source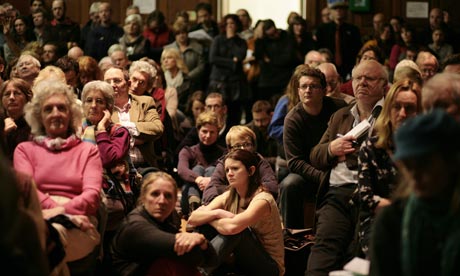 Campaigners at a public meeting in January to discuss the planned shale gas drilling and
fracking site near Balcombe village, Sussex. Photograph: Martin Godwin for the Guardian
Campaigners reacted angrily on Tuesday to the recommendation by government advisers that "fracking" for shale gas can resume in the UK, despite reassurances that the controversial technique is safe.
In a report published today, experts said fracking could resume with stronger controls after it was halted last year following two earthquakes near Blackpool after the drilling of two sites in Lancashire by Cuadrilla Resources. The "fracking" process, hydraulic fracturing, involves a well being drilled hundreds of metres deep and pumped full of water, sand and chemicals in order to release methane gas.
But green groups and local anti-fracking groups angrily denounced the report. Former Friends of the Earth director Tony Juniper said this morning that it cast "grave doubt" on the government's commitment to cutting greenhouse gas emissions. A study by Cornell University last year predicted its impact on climate change would be worse than coal.
Elsie Walker, an activist from the Frack Off group that has staged protests at Cuadrilla rigs and fracking conferences in London, said: "This report is a seriously dangerous distraction. People need to understand that the wave of unconventional gas development that is threatening the British Isles will bring with it far greater consequences than a number of small earthquakes."
She added: "Even within the narrow context of earthquakes, this report misses all the real issues such as sub-surface damage to wells causing them to leak, the much larger earthquakes seen in the US as a result of wide spread shale gas development and the potential effects on sensitive infrastructure like nuclear power stations and railway lines."
Vanessa Vine, a resident in the Sussex village of Balcombe where Cuadrilla has a licence to frack and a spokeswoman for the No Fracking in Sussex group, told the Guardian: "The British people need to be extremely concerned that our legislators and advisers … have allowed themselves to be so blatantly manipulated by Cuadrilla and the rest of the invading international shale gas industry. It simply beggars belief that they try to mollify us with risible reassurances that the earthquakes - which they acknowledge that they will continue to cause - are not likely to cause any 'significant' damage. Just how credulous do they think the British people are?"
But experts, including one of the report's authors, Brian Baptie of the British Geological Survey, said there was only a "very small" risk of damage from earthquakes caused by fracking.
"Even in a low seismic country like the UK, we get roughly 16 earthquakes [like these ones caused by fracking] in the UK each year … We think the maximum magnitude that might occur could be around magnitude three. That's based on the analogy with coal mining, and there's a long history of coal mining earthquakes over previous decades and the largest of those had a magnitude of three." He added that while earthquakes of that size could cause some minor superficial damage, they would not cause structural damage.
Richard Moorman, chief executive of Tamboran Resources, which has a licence to frack in Northern Ireland, said the process was "perfectly safe if properly regulated."
Simon Moore, a research fellow at the Policy Exchange thinktank, told the Guardian: "The report takes a pragmatic step in allowing us to establish the real potential of shale gas in the UK. At the same time, it is crucial that we have an energy policy framework that is able to take advantage of shale gas's potential, or that of any new technology, without sacrificing important climate goals. This means a credible, longer-term, EU-wide cap on emissions and maintaining Britain's flexible electricity market."
A report earlier this year for Ofgem by management consultants Poyry suggested shale gas from techniques such as fracking was likely to only provide 1-4% of UK gas by 2020. It also said local objections could hamper its uptake. "The unconventional gas reserves could be significant in terms of maintaining indigenous supplies. However, there are a number of issues that might prevent a US-style shale gas revolution from taking place. Not least of those issues is how Nimbyism might generate a lack of public support for onshore drilling activities."
A decision on whether to allow Cuadrilla to continue fracking is due by the government in six weeks' time, with ministers expected to green light it. A spokesman for the Department of Energy and Climate Change said: "No decision has been taken on whether to allow fracking to resume at Cuadrilla's sites in Lancashire. We are grateful to the authors of the report and have launched a call for evidence to give people a chance to express their views on the report. Responses to the call for evidence will be carefully considered before ministers make a final decision."
Remembering Marla Ruzicka

, December 31, 1976 - April 16, 2005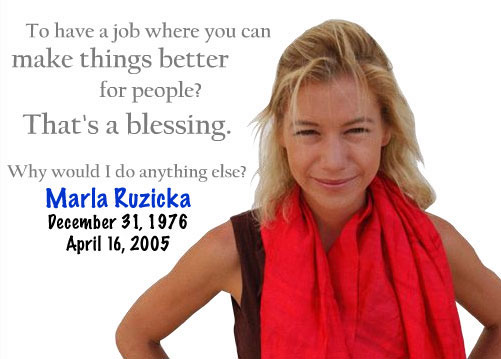 To have a job where you can make things better for people? That's a blessing. Why would I do anything else? - Marla Ruzicka
Marla Ruzicka (December 31, 1976 -- April 16, 2005) was an activist-turned-aid worker. She believed that combatant governments had a legal and moral responsibility to compensate the families of civilians killed or injured in military conflicts. She and her Iraqi translator, Faiz Ali Salim, were killed by a suicide car bombing on Airport Road in Baghdad on April 16, 2005.
In 2003, Ruzicka founded the Campaign for Innocent Victims in Conflict (CIVIC), an organization that counted civilian casualties and assisted Iraqi victims of the 2003 US invasion of Iraq.
Born in Lakeport, California, Ruzicka attended Long Island University's Friends World Program, and spent four years traveling throughout Costa Rica, Kenya, Cuba, Israel/Palestine, and Zimbabwe. After graduating in 1999, Ruzicka volunteered for the San Francisco-based organizations Rainforest Action Network and Global Exchange. [Continue Reading]
Israel forces airline to cancel tickets of British 'flytilla' activists
Jet2.com move follows pressure from Israel as 2,000 pro-Palestinian activists prepare to fly in on way to West Bank
Harriet Sherwood in Jerusalem, guardian.co.uk, Friday 13 April 2012 21.41 BST, Article history, Article Source
Israel has forced low-cost airline Jet2.com to cancel the tickets of three women from Manchester intending to travel to Bethlehem via Tel Aviv this weekend for a gathering of pro-Palestinian activists.
Jet2.com informed the women by email that the airline would refuse to carry them and no refund would be paid. The move follows pressure on airlines from Israel to ban known activists.
One of the women, retired nurse Norma Turner, said Jet2.com had caved in to pressure. "It never crossed my mind that Israel could stop people with British passports leaving British airports," she told the Guardian.
Israel has promised to deny entry to hundreds of activists due to arrive at Tel Aviv airport on Sunday en route to the West Bank for a week of educational and cultural activities.
Up to 2,000 mainly European sympathisers plan to board planes in what has been dubbed a "flytilla" in reference to previous attempts to breach the blockade of Gaza by flotillas of boats.
Jet2.com's decision followed a similar move by the German carrier Lufthansa, which cancelled the tickets of dozens of activists on Thursday, saying it was complying with Israel's demand not to fly certain passengers to Tel Aviv. Other airlines are expected to follow suit.
In an email sent to the three women, Jet2.com said it had been obliged to provide the Israeli authorities passengers' names, dates of birth, passport numbers and nationalities.
"As a result of providing that information, Jet2.com has been informed by the Israeli authorities that you will not be not permitted to enter Israel. Consequently, if Jet2.com carries you to Israel, you will be refused entry and Jet2.com will be liable for both a fine and your return to Manchester," the email said.
"We regret that, in light of the decision taken by the Israeli authorities, we are unable to accept you for carriage to Israel on this occasion and your booking with Jet2.com has been cancelled."
The airline apologised and said the cancellation was "totally beyond our control" but said the passengers would not be reimbursed.
The Israeli authorities have warned they will not permit entry to "hostile elements" and "provocateurs". It distributed "no-fly" lists of known activists to airlines, which were warned that they would be expected to bear the costs of flying activists back to their point of departure.
"The provocateurs will be dealt with in a determined and quick way," Israel's public security minister, Yitzhak Aharonovitch, said this week. "If they arrive in Israel they will be identified, removed from the plane, their entry into Israel will be prevented and they will be moved to a detention facility until they are flown out of Israel."
Hundreds of police will be deployed to Ben Gurion airport from Saturday night and flights carrying activists will be diverted to a smaller terminal, where security forces and immigration officials will check and question passengers.
Israel's response was "paranoid and hysterical", said Mazin Qumsiyeh, one of the organisers of the Welcome to Palestine programme and a university professor in Bethlehem. "They simply don't want the world to know what's going on in Palestine."
The activists say they will be open about their intention to travel directly in special buses from the airport to Bethlehem. Israel controls all entry points to the West Bank.
A similar "flytilla" last July resulted in the detention and deportation of scores of activists. In May 2010, a flotilla of boats attempting to reach Gaza ended in Israeli forces shooting dead nine activists.
The mayor of Bethlehem, Victor Batarseh, told a press conference: "These people are coming to talk about peace, they are not coming to wage war against Israel. They are coming to visit the Palestinian people who are under occupation and to talk to them and to help them because these people are isolated."
Turner said she would seek legal advice on Jet2.com's move. "I think the airline should honour its commitment. We had checked in, and we have our boarding passes.
"Every country has the right to control its own borders. But to stop us leaving British shores just shows the extent of Israel's power and influence."
Death Of The Internet:
Unprecedented Censorship Bill Passes in UK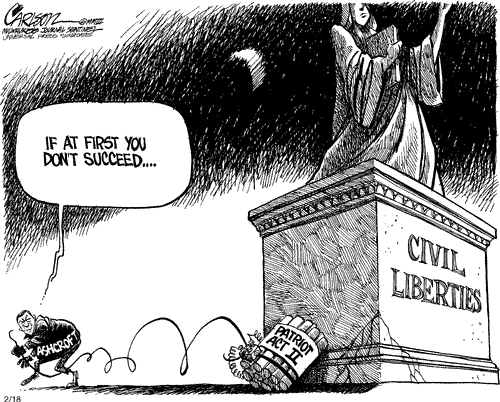 John Ashcroft Destroying U.S. Civil Liberties with a Patriot Act II Bomb
by Steve Watson
Global Research, April 11, 2010
Infowars.net - 2010-04-08
A draconian Internet censorship bill that has been long looming on the horizon finally passed the house of commons in the UK yesterday, legislating for government powers to restrict and filter any website that is deemed to be undesirable for public consumption.
The Digital Economy Bill was rushed through parliament in a late night session last night after a third reading.
In the wake of the announcement of a general election on May 6, the government has taken advantage of what is known as the wash-up process, allowing the legislative process to be speeded up between an election being called and Parliament being dissolved.
Only a pitiful handful of MPs (pictured below) were present to debate the bill, which was fully supported by the opposition Conservative party, and passed by 189 votes to 47 keeping the majority of its original clauses intact.
The bill will now go back to the House of Lords, where it originated, for a final formal approval.
The government removed a proposal in clause 18 of the bill, which openly stated that it could block any website, however it was replaced with an amendment to clause 8 of the bill which essentially legislates for the same powers.
The new clause allows the unelected secretary of state for business, currently Lord Mandelson, to order the blocking of a location on the internet which the court is satisfied has been, is being or is likely to be used for or in connection with an activity that infringes copyright.
Opposing MPs argued that the clause was too broad and open ended, arguing that the phrase likely to be used could be used to block websites without them ever having been used for activity that infringes copyright. Other MPs argued that under the bill, whistleblower websites, such as Wikileaks, could be targeted.
The legislation will also allow the Home Secretary to place "a technical obligation on internet service providers" to block whichever sites it wishes.
Under clause 11 of the proposed legislation "technical obligation" is defined as follows:
A "technical obligation", in relation to an internet service provider, is an obligation for the provider to take a technical measure against particular subscribers to its service.

A "technical measure" is a measure that — (a) limits the speed or other capacity of the service provided to a subscriber; (b) prevents a subscriber from using the service to gain access to particular material, or limits such use; (c) suspends the service provided to a subscriber; or (d) limits the service provided to a subscriber in another way.
In other words, the government will have the power to force ISPs to downgrade and even block your internet access to certain websites or altogether if it wishes.
The legislation is part of an amplified effort by the government to seize more power over the internet and those who use it.
For months now unelected Secretary of State Lord Mandelson has overseen government efforts to challenge the independence of the of UK's internet infrastructure.
The Digital Economy Bill will also see users' broadband access cut off indefinitely, in addition to a fine of up to £50,000 without evidence or trial, if they download copyrighted music and films. The plan has been identified as potentially illegal by experts.
The legislation would impose a duty on ISPs to effectively spy on all their customers by keeping records of the websites they have visited and the material they have downloaded. ISPs who refuse to cooperate could be fined £250,000.
As Journalist and copyright law expert Cory Doctrow has noted, the bill also gives the Secretary of State the power to make up as many new penalties and enforcement systems as he likes, without Parliamentary oversight or debate.
This could include the authority to appoint private militias, who will have the power to kick you off the internet, spy on your use of the network, demand the removal of files in addition to the blocking of websites.
Mandelson and his successors will have the power to invent any penalty, including jail time, for any digital transgression he deems Britons to be guilty of.
Despite being named the Digital Economy Bill, the legislation contains nothing that will actually stimulate the economy and is largely based on shifting control over the internet into government hands, allowing unaccountable bureaucrats to arbitrarily hide information from the public should they wish to do so.
Mandelson began the onslaught on the free internet in the UK after spending a luxury two week holiday at Nat Rothschild's Corfu mansion with multi-millionaire record company executive David Geffen.
Over 20,000 members of the public have written to their MPs in the last week to lobby against the bill being rushed through, however, their concerns have fallen on deaf ears and the government has been allowed to deal a devastating blow to the last real vestige of free speech in this country.
The Wider Agenda Of Internet Control
The Digital Economy Bill is intrinsically linked to long term plans by the UK government to carry out an unprecedented extension of state powers by claiming the authority to monitor all emails, phone calls and internet activity nationwide.
IN 2008, the government announced its intention to create a massive central database, gathering details on every text sent, e-mail sent, phone call made and website visited by everyone in the UK.
The programme, known as the Interception Modernisation Programme, would allow spy chiefs at GCHQ, the government's secret eavesdropping agency, the centre for Signal Intelligence (SIGINT) activities (pictured above), to effectively place a "live tap" on every electronic communication in Britain in the name of preventing terrorism.
Following outcry over the announcement, the government suggested that it was scaling down the plans, with then Home Secretary Jacqui Smith stating that there were absolutely no plans for a single central store of communications data.
However, as the climbdown was celebrated by civil liberties advocates and the plan was replaced by new laws requiring ISPs to store details of emails and internet telephony for just 12 months, fresh details emerged indicating the government was implementing a big brother spy system that far outstrips the original public announcement.
The London Times published leaked details of a secret mass internet surveillance project known as Mastering the Internet (MTI).
Costing hundreds of millions in public funds, the system is already being implemented by GCHQ with the aid of American defence giant Lockheed Martin and British IT firm Detica, which has close ties to the intelligence agencies.
A group of over 300 internet service providers and telecommunications firms has attempted to fight back over the radical plans, describing the proposals as an unwarranted invasion of people's privacy.
Currently, any interception of a communication in Britain must be authorised by a warrant signed by the home secretary or a minister of equivalent rank. Only individuals who are the subject of police or security service investigations may be subject to surveillance.
If the GCHQ's MTI project is completed, black-box probes would be placed at critical traffic junctions with internet service providers and telephone companies, allowing eavesdroppers to instantly monitor the communications of every person in the country without the need for a warrant.
Even if you believe GCHQ's denial that it has any plans to create a huge monitoring system, the current law under the RIPA (the Regulation of Investigatory Powers Act) allows hundreds of government agencies access to the records of every internet provider in the country.
In publicly announced proposals to extend these powers, firms will be asked to collect and store even more vast amounts of data, including from social networking sites such as Facebook.
If the plans go ahead, every internet user will be given a unique ID code and all their data will be stored in one place. Government agencies such as the police and security services will have access to the data should they request it with respect to criminal or terrorist investigations.
This is clearly the next step in an incremental program to implement an already exposed full scale big brother spy system designed to completely obliterate privacy, a fundamental right under Article 8 of the European Convention on Human Rights.
Death Of The Internet In Europe, Australia, New Zealand and the U.S.
Similar efforts to place restrictions on the internet are unfolding in Australia where the government is implementing a mandatory and wide-ranging internet filter modeled on that of the Communist Chinese government.
Australian communication minister Stephen Conroy said the government would be the final arbiter on what sites would be blacklisted under "refused classification."
The official justification for the filter is to block child pornography, however, as the watchdog group Electronic Frontiers Australia has pointed out, the law will also allow the government to block any website it desires while the pornographers can relatively easily skirt around the filters.
Earlier this year, the Wikileaks website published a leaked secret list of sites slated to be blocked by Australia's state-sponsored parental filter.
The list revealed that blacklisted sites included online poker sites, YouTube links, regular gay and straight porn sites, Wikipedia entries, euthanasia sites, websites of fringe religions such as satanic sites, fetish sites, Christian sites, the website of a tour operator and even a Queensland dentist.
The filter will even block web-based games deemed unsuitable for anyone over the age of fifteen, according to the Australian government.
In neighbouring New Zealand, the government has quietly implemented an internet filter and is urging the leading ISPs in the country to adopt the measure, in a move that would give the authorities the power to restrict whichever websites they see fit.
The New Zealand Department of Internal Affairs (DIA) reportedly turned on the internet filter on February 1st without making any announcement, prompting critics to charge that the measure had been activated in stealth.
It was no coincidence that around the same time the government's Internet filter went live, Infowars began receiving notification from readers in New Zealand that their access to Alex Jones' flagship websites Infowars.com and Prisonplanet.com had been suddenly blocked.
The broad attack on the free internet is not only restricted to the UK, New Zealand and Australia.
The European Union, Finland, Denmark, Germany and other countries in Europe have all proposed blocking or limiting access to the internet and using filters like those used in Iran, Syria, China, and other repressive regimes.
In 2008 in the U.S., The Motion Picture Association of America asked president Obama to introduce laws that would allow the federal government to effectively spy on the entire Internet, establishing a system where being accused of copyright infringement would result in loss of your Internet connection.
In 2009 the Cybersecurity Act was introduced, proposing to allow the federal government to tap into any digital aspect of every citizen's information without a warrant. Banking, business and medical records would be wide open to inspection, as well as personal instant message and e mail communications.
The legislation, introduced by Senators John Rockefeller (D-W. Va.) and Olympia Snowe (R-Maine) in April, gives the president the ability to "declare a cybersecurity emergency" and shut down or limit Internet traffic in any "critical" information network "in the interest of national security." The bill does not define a critical information network or a cybersecurity emergency. That definition would be left to the president, according to a Mother Jones report.
During a hearing on the bill, Senator John Rockefeller betrayed the true intent behind the legislation when he stated, "Would it have been better if we'd have never invented the Internet," while fearmongering about cyber attacks on the U.S. government and how the country could be shut down.
Watch the below clip:

Jay Rockefeller Internet should have never existed
The Obama White House has also sought a private contractor to crawl and archive data such as comments, tag lines, e-mail, audio and video from any place online where the White House maintains a presence – for a period of up to eight years.
Obama has also proposed scaling back a long-standing ban on tracking how people use government Internet sites with cookies and other technologies.
Recent disclosures under the Freedom Of Information Act also reveal that the federal government has several contracts with social media outlets such as Youtube (Google), Facebook, Myspace and Flickr (Yahoo) that waive rules on monitoring users and permit companies to track visitors to government web sites for advertising purposes.
The U.S. military also has some $30 Billion invested in it's own mastering the internet projects.
We have extensively covered efforts to scrap the internet as we know it and move toward a greatly restricted internet 2" system. All of the above represents stepping stones toward the realisation of that agenda.
The free internet is under attack the world over, only by exposing the true intentions of our governments to restrict the flow of data can we defeat such efforts and preserve what is left of the last vestige of independent information.
Permalink: http://www.flyingsnail.com/Dahbud/telecrimepunish.html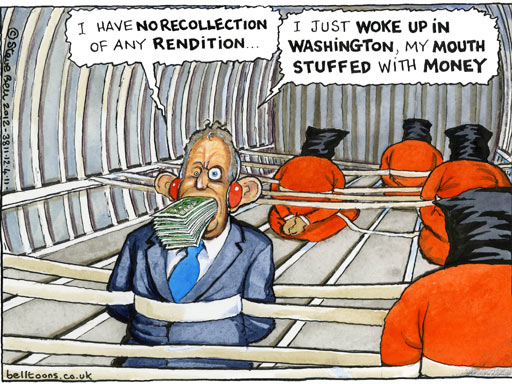 Steve Bell on Tony Blair and rendition - cartoon - [Extraordinary rendition]
Blair says: I Have no recollection of any rendition ...
I just woke up in Washington, my mouth stuffed with money
Former prime minister has 'no recollection' of Libyan dissident's rendition

Stormy Monday, Mike Wilhelm & Hired Guns
ARPSN - Amateur Radio Public Seismic Network
TSUNAMI BULLETIN NUMBER 004
PACIFIC TSUNAMI WARNING CENTER/NOAA/NWS ISSUED AT 1054Z 11 APR 2012

THIS BULLETIN IS FOR ALL AREAS OF THE INDIAN OCEAN.

... AN INDIAN-OCEAN-WIDE TSUNAMI WATCH IS IN EFFECT ...

... A MAJOR AFTERSHOCK OCCURRED AT 11:43Z WITH MAGNITUDE 8.3 ...

A TSUNAMI WATCH IS STILL IN EFFECT FOR

INDONESIA / INDIA / AUSTRALIA / SRI LANKA / MYANMAR / THAILAND / MALDIVES / UNITED KINGDOM / MALAYSIA / MAURITIUS / REUNION / SEYCHELLES / OMAN / PAKISTAN / SOMALIA / MADAGASCAR / IRAN / UAE / YEMEN / COMORES / MOZAMBIQUE / KENYA / TANZANIA / CROZET ISLANDS / BANGLADESH / KERGUELEN ISLANDS / SOUTH AFRICA / SINGAPORE

Pacific Tsunami Warning Center - http://ptwc.weather.gov/ptwc/text.php?id=indian.TSUIOX.2012.04.11.1054

USGS - Magnitude 8.2 - OFF THE WEST COAST OF NORTHERN SUMATRA

PUBLIC SEISMIC NETWORK - DATED HELIPLOTS for day of event.
Karl Cohen - Association International du Film d'Animation-SF Newsletter
Friday the 13th cartoon classics that deal with bad luck, murder, trips to Hell, ghosts and other unwanted experiences

Event: April 13, 2012

Once again the Film Society has asked Karl Cohen, the famous animator and film historian to assemble an array of captivating shorts (2-7 mins each) to show at film night in Half Moon Bay.

The night starts with a couple of early black and white cartoons from the 1920s. In "The Pet", animation pioneer Winsor McCay envisions a nightmare featuring a mystery pet who keeps eating and growing until it threatens the whole city. Our three Fleisher Brothers shorts push against the boundary of reality as Betty Boop (depicted as a dog this early in her career), her partner Bimbo and her sidekick Koko the clown each star in ridiculous musical nightmares.

Our picks from the 1930s are less surrealistic but just as much fun. In "Mickey's Nightmare" the Disney star dreams of a life full of far too many misbehaving children. Otto Soglow's chubby Little King bathes and plays with his pooch while a dastardly villain plots his murder in "The Fatal Note". In "Wotta Nitemare" Popeye dreams of a picnic in the clouds.

Next we feature two 1940s shorts by legendary cartoon director Tex Avery. "Who killed Who" deals with a detective who has to solve a murder in a haunted house. "Bad Luck Blackie" introduces us to a cute white kitten tormented by a bulldog and saved by a bad luck black cat. It is widely acclaimed as one of the fastest paced and funniest cartoons ever made.

Karl's final three picks are famous mind bending shorts from the 60s and 70s. You can guess who will win in "Bambi Meets Godzilla". "Vicious Cycles" uses stop motion animation with live people to give us a motorcycle gang without motorcycles. It's part Tarentino, part Monty Python. Then its back to the surreal with "Make Me Psychic" in which Anita the duck buys a gizmo that gives her psychic powers and makes her the hit of a party in an alternate universe.

Don't miss this once in lifetime chance to share these classic cartoons with Karl. Stick around after the screening to ask Karl questions or get him to sign one of his books.
Happy 80th Birthday Paul Krassner !!!
Love FlyingSnail and Friends
Report: US trained terror group
[Bush Administration trained Mujahideen terrioists and should be arrested according to Bush]
By Glenn Greenwald, Salon, Friday, Apr 6, 2012 3:44 AM PDT, Article Source

George W. Bush, [War Criminal] (Credit: Wikipedia)
(updated below)
When the U.S. wants to fund, train, arm or otherwise align itself with a Terrorist group or state sponsor of Terror -- as it often does -- it at least usually has the tact to first remove them from its formal terrorist list (as the U.S. did when it wanted to support Saddam in 1982 and work with Libya in 2006), or it just keeps them off the list altogether despite what former Council on Foreign Relations writer Lionel Beehner described as "mounds of evidence that [they] at one time or another abetted terrorists" (as it has done with close U.S. allies in Saudi Arabia and Pakistan, along with the El Salvadoran death squads and Nicaraguan contras armed and funded in the 1980s by the Reagan administration). But according to a new, multi-sourced report from The New Yorker's Seymour Hersh, the U.S. did not even bother going through those motions when, during the Bush years, it trained the Iranian dissident group Mujahideen-e-Khalq (MEK) at a secretive Department of Energy site in Nevada:
It was here that the Joint Special Operations Command (JSOC) conducted training, beginning in 2005, for members of the Mujahideen-e-Khalq, a dissident Iranian opposition group known in the West as the M.E.K. . . . The M.E.K.'s ties with Western intelligence deepened after the fall of the Iraqi regime in 2003, and JSOC began operating inside Iran in an effort to substantiate the Bush Administration's fears that Iran was building the bomb at one or more secret underground locations. Funds were covertly passed to a number of dissident organizations, for intelligence collection and, ultimately, for anti-regime terrorist activities. Directly, or indirectly, the M.E.K. ended up with resources like arms and intelligence. Some American-supported covert operations continue in Iran today, according to past and present intelligence officials and military consultants.

Despite the growing ties, and a much-intensified lobbying effort organized by its advocates, M.E.K. has remained on the State Department's list of foreign terrorist organizations - which meant that secrecy was essential in the Nevada training. "We did train them here, and washed them through the Energy Department because the D.O.E. owns all this land in southern Nevada," a former senior American intelligence official told me. "We were deploying them over long distances in the desert and mountains, and building their capacity in communications-- coördinating commo is a big deal."
A JSOC spokesman told Hersh that "U.S. Special Operations Forces were neither aware of nor involved in the training of M.E.K. members," but a MEK lawyer refused to confirm or deny the report, arguing that any such training would undercut the U.S. Government's claims that MEK belongs on the Terrorist list.
In February, NBC News' Richard Engel and Robert Windrem reported, based on two anonymous "senior U.S. officials," that MEK was the group perpetrating a series of "sophisticated" assassinations of Iranian nuclear scientists (using bombs and rifles). NBC also reported that Israel-- specifically its Mossad intelligence service-- is " financing, training and arming" MEK: in other words, that Israel is a state sponsor of this designated Terrorist group. Various reports have also indicated that the MEK, with Israeli support, was responsible for a string of explosions on Iranian soil. Hersh obtained independent confirmation of all these claims:
The former senior intelligence official I spoke with seconded the NBC report that the Israelis were working with the M.E.K., adding that the operations benefitted from American intelligence. He said that the targets were not "Einsteins"; "The goal is to affect Iranian psychology and morale," he said, and to "demoralize the whole system-- nuclear delivery vehicles, nuclear enrichment facilities, power plants." Attacks have also been carried out on pipelines. He added that the operations are "primarily being done by M.E.K. through liaison with the Israelis, but the United States is now providing the intelligence." An adviser to the special-operations community told me that the links between the United States and M.E.K. activities inside Iran had been long-standing. "Everything being done inside Iran now is being done with surrogates," he said.
So let's review what we have here. If this report is true, it means the U.S. Government actively trained a group that the U.S. Government itself legally categorizes as a "foreign terrorist organization," a clear felony under U.S. law:
Whoever knowingly provides material support or resources to a foreign terrorist organization, or attempts or conspires to do so, shall be fined under this title or imprisoned not more than 15 years, or both, and, if the death of any person results, shall be imprisoned for any term of years or for life.
That alone compels serious DOJ and Congressional investigations into these claims. Worse, this reportedly happened at the very same time that the U.S. aggressively prosecuted and imprisoned numerous Muslims for providing material support for groups on that list even though many of those prosecuted provided support that was far, far less than what the U.S. Government itself was providing to MEK. Meanwhile, right at this moment, America's closest ally-- Israel-- is clearly a state sponsor of this designated Terrorist organization, providing training, funding and arms to it, and the U.S. may very well be as well (independent of all else, given that Israel is the largest recipient of U.S. aid, the U.S., at the very least, is financing a state sponsor of Terror).
At the same time, a glittering bipartisan cast of former Washington officials is receiving large payments from this designated Terrorist group, meeting with its leaders, and then advocating on its behalf-- again, providing far more material support than many powerless, marginalized Muslims who have been and continue to be prosecuted under this law. All of this appears to be clearly criminal regardless of whether MEK belongs on the list-- once a group is placed by the State Department on the list, whether justifiably or not, it is a felony to provide material support to it-- but MEK appears to be doing exactly that which is typically considered Terrorism: assassinating civilian scientists (and severely wounding their wives) with bombs and causing other civilian-killing explosions on Iranian soil in order to induce fear.
In the above-linked LA Times Op-Ed by CFR's Lionel Beehner, he derides the U.S. list of state sponsors of terrorism as "one of the biggest farces of U.S. foreign policy." Indeed it is, but that's equally true of the pervasive, righteous use of the term "terrorist" or "terrorism supporter" in our political and media discourse generally. Anyone in government, media and think tank circles who routinely and angrily accuse others of being "terrorists" or "supporters of terrorism" without recognizing that the U.S. and its closest allies are plainly and routinely guilty of that is just a rank propagandist. That the U.S., in the midst of its vaunted War on Terror, directly trained a group on its own Terrorist list-- while its closest ally and Washington's venerated former officials continue to provide ample support to that group even as it escalates its violent acts - is about as conclusive a demonstration of that fact as one could have conjured.
* * * * *
I'll be speaking at various events next week, all open the public-- in Ottawa on Thursday, April 12; at the University of Chicago on Saturday, April 14; and in Washington D.C., on Sunday, April 15.
UPDATE: As L.Boogie notes in comments, the law that criminalies the providing of "material support" to a designated terrorist organization explicitly includes in its definition section exactly that which The New Yorker reports the U.S. gave and perhaps continues to give to MEK:
(b) Definitions.— As used in this section—
(1) the term "material support or resources" means any property, tangible or intangible, or service, including currency or monetary instruments or financial securities, financial services, lodging, training, expert advice or assistance
(2) the term "training" means instruction or teaching designed to impart a specific skill, as opposed to general knowledge; and
(3) the term "expert advice or assistance" means advice or assistance derived from scientific, technical or other specialized knowledge.
I know that, in light of recent American history, it's easy to forget this, but U.S. government officials — whether current or former — are no more entitled to commit felonies and violate U.S. statutes than any other citizens are.

(The Coup's) Ride the Fence by Haik Hoisington - BlackMustache.com - NOT WORK SAFE
Mac botnet grows to 600,000, 274 of them in Cupertino
By Ed Oswald, ExtremeTech, on April 5, 2012 at 6:30 am, Article Source
Russian security firm Dr Web warns that at least 600,000 Macs are infected and part of a growing botnet, further disputing the notion that Mac OS X is free of malware. 76% of these Macs are located in the US and Canada, with another 13% in the UK.
Possibly more embarrassing for Apple is the fact that 274 infected computers are located in Cupertino, California, which may indicate Macs belonging to Apple employees or even on the company's campus might be infected. Mac users are advised to ensure their Macs are up-to-date to prevent infection, and some four million compromised web pages are believed to exist, including portions of DLink's website, Dr Web claims.
The Flashback Trojan is the culprit here, but is nothing new. The Trojan first appeared disguised as a Flash installer last September, and disabled Mac OS X's built in malware protections. This version makes its way into Macs through a Java vulnerability, and is loaded onto unpatched Macs without interaction from the user.
Apple could have prevented this from becoming a major issue, but for some reason it didn't distribute the patch until this week (Oracle issued a fix in February). The update, "Java for OS X 2012-001," is now available through Software Update. The description says it "delivers improved compatibility, security, and reliability by updating Java SE 6 to 1.6.0_31," which is the Java version that closes the hole.
If you want to check if your Mac is infected, F-Secure has a fairly easy-to-follow guide. If your system is clean, your results will look something like the picture below on the right.

If your system is clean, your results will look something like this picture
Back to the sneakiness of Flashback: Apple enthusiasts are quick to point out malware doesn't do well on Mac because the operating system always asks for a password before installing software. Here there is no such warning, which may signal a new front in Mac malware, where hackers are spending the time figuring out ways to get around Apple's security protections.
Before, when Mac market share was in the pits, this was a lot of work for little benefit. That changed with the uptick in popularity of Apple — now Macs are a much more attractive target. Expect a lot more of this in the future, and probably the same excuses from the Apple faithful on why there's nothing wrong.
In the meantime, head over to Software Update and apply that patch.
Mike Wilhelm - Charlatans, Flamin' Groovies, and more - Alternative
Thursday, April 5th, 2012, Presidio Yacht Club, Ft. Baker, Sausalito, CA, 7-10 PM

Mike Wilhelm - lead vocal, guitar, leader; Gary Bouley - guitar; Jamie Webber - bass; Sticks the Drummer - drums; Dave Gower - alto sax, tenor sax. We will also be welcoming our very special guest, virtuoso trombonist Ed Early. Ed has had a long career in music and plays in the Ed Early Band and the Elvin Bishop Band. He led Albert King's horn section for years and his many credits are far too numerous to mention. I only met him very recently and he jammed with me on a couple of tunes, uncorking some beautiful solos, at a memorial jam for our mutual friend Terry Dolan. I'm both flattered and delighted that he accepted the invitation to come out and jam with us. We will also be welcoming other special guests TBA. - More details on Mike's home page
Paul Krassner - The Realist/Writer/Comic/Investigative Satirist
Counter-Culture's Paul Krassner Nears 80

Aging Yippie Founder Still Mixes the Political With the Absurd


Pig for Prez: Paul Krassner, right, who is now nearing his 80th birthday, helped found the Yippies with Abbie Hoffman,
second from right. The counter-culture icons famously nominated a pig for president in 1968. - GETTY IMAGES

By Rex Weiner, The Jewish Daily FORWARD, Published April 01, 2012, issue of April 06, 2012, Article Source

LOS ANGELES — Decades before Jon Stewart brought his popular admixture of satire and journalism to the mass media on Comedy Central, the unique hybrid of the two genres could be found regularly in only one very hip and often outrageous media outlet.

But Paul Krassner, the self-described "investigative satirist" who pretty much invented the form in his late 1950s magazine, The Realist, did not stop at being just an entertainer. Krassner, whose 80th birthday will arrive on April 9, was also a child prodigy classical violinist; a stand-up comic who learned his craft at the knee of Lenny Bruce; a fellow traveler with novelist Ken Kesey and his Merry Pranksters on their path-breaking, hallucinogenic cross-country tour in Kesey's psychedelic painted bus, and a cofounder, with Jerry Rubin and Abbie Hoffman, of the Youth International Party, which in 1968 nominated a pig for president in Chicago's Grant Park, amid clouds of tear gas and hails of nightsticks from Chicago's finest during the 1968 Democratic Party National Convention.

Krassner still does stand-up — though these days he stands up with a cane. And he still plays peek-a-boo with his Jewish identity, flashing a now-I-am-now-I-ain't iconoclasm that may belie a deeper ambivalence.

"Whenever somebody says 'Oy,' I automatically say 'Vey,' but I'm not Jewish," he steadfastly maintained in a telephone interview from his home in Desert Hot Springs, Calif. There, in late April, friends and relatives will celebrate the official arrival of octogenarian status for the Yippie whose party's slogan was "Never Trust Anyone Over 30."


Krassner, shown here in his apartment, founded The Realist, a satirical magazine. - GETTY IMAGES

From 1958, when Krassner launched The Realist from the offices of Mad magazine, through the early 1970s, the magazine mixed truth, fiction and outrage in a blender designed to fuse all three at a molecular level. For example, it published some of the earliest Kennedy assassination conspiracy theories. But some were more serious than others, and after a while it was hard to tell which was which. Which was kind of the point.

Krassner is credited with naming the political activist group known as the Yippies (aka Youth International Party), whose members once attempted to levitate the Pentagon. The party's other founders, Rubin and Hoffman, stood trial as two of the Chicago Seven for their roles in mass protests during the Democratic convention. All were ultimately acquitted, and a federal investigative commission later concluded that the turmoil and disorder that took place there were, in part, "a police riot."

Designated a "raving, unconfined nut" in FBI surveillance files, Krassner's destiny was anything but foreordained for someone growing up during the postwar era in the Astoria section of Queens. He was, he noted, the product of a typically assimilated Jewish family that belonged to the Astoria Center of Israel ("Formerly known as the Astoria Center of Palestine," Krassner cracked).

"My family had dinner at a Chinese restaurant every Friday. My parents went to synagogue, but only on the High Holy Days, and they would light the candles in memory of dead grandparents, but that was about it. On Sunday we had bacon and eggs for breakfast," Krassner said.

Krassner went to Hebrew school, he said, "but only to please my parents." Even there, he played the trickster, questioning the rabbi who instructed his class that circumcision was a covenant with God. "I challenged him, saying if circumcision wasn't voluntary, it wasn't a covenant," Krassner recalled. "He agreed, and said: 'Okay, it's not a covenant anymore. It's an obligation.'"

The Astoria rabbi had a stutter that became an issue during Krassner's bar mitzvah. "When the father of the bar mitzvah boy is supposed to repeat some stuff, the rabbi goes, 'BB-bb-ruch Aaa-tah Aaa-aadonai….' So my father, who doesn't know Hebrew and thought that was the correct pronunciation, goes 'BB-bb-ruch Aaa-tah Aaa-aadonai.'

The rabbi got mad and started chastising my father right there in front of the whole congregation because he thought my father was making fun of him. My father wasn't trying to get a laugh; he was trying to be accurate. My relatives started yelling at the rabbi for yelling at my father. 'Stop, stop! He didn't know!' It was shocking and entertaining."

Incidents in which reality collided with propriety nurtured Krassner's sense of the absurd from an early age. Krassner recalled how as a violin prodigy, he made his debut at Carnegie Hall. The young soloist in short pants felt an itch and, in midconcert, balanced on one leg to scratch with his other foot. The audience laughed. Enjoying this response, he repeated the gesture, earning the same response — and so the stand-up comedian was born.

"Laughter is your first language," Krassner said. "It's a bunch of folks leaning over the crib, laughing at everything you do."

The innocence at the heart of all humor is something he experienced during a tour in Ecuador with his daughter, Holly (now married with a child of her own), to visit tribal shamans. "We lived in a shack in the jungle with three generations of an indigenous tribe. I was wearing bug-eyed green sunglasses that I'd picked up quickly in a store — and they couldn't stop laughing at my shades. To them it was the funniest thing they'd ever seen," he said.

Krassner has never visited Israel, but he came close in 1978, when he accompanied the Merry Pranksters to Egypt for a Grateful Dead concert in Giza, by the Pyramids. Despite his disavowals of religion, biblical references pop up in Krassner's dialogues as frequently as in a rabbi's sermon.

"I am an atheist, but I have a constant dialogue with the deity I don't believe in," he said. That conversation, according to Krassner, goes something like this:

Krassner: "So you knew what would happen when you told the Jews that Palestine was the Promised Land, that the Arabs wouldn't just say: 'Welcome. Please help yourself to some of our land.'"

God (in a booming voice): "I never promised anything. I just said I'll see what I can do."

Sometimes, like Forrest Gump, Krassner seems to have rubbed shoulders with nearly everyone who contributed to the counterculture of the 1960s. Once, he related, he was a speaker on a panel that included Hoffman and Rabbi Meir Kahane, the radical right-wing founder of the Jewish Defense League. "Bob Dylan was there, too, hanging out backstage with his Hebrew teacher, a guy called One-Legged Terry," Krassner recalled. "I asked Dylan how come he was learning Hebrew, and he said, 'Because I couldn't speak it.' I asked him how he felt about the Holocaust. Dylan, a minimalist, said, 'I resented it.'"

Krassner cited that moment as a "spiritual orgasm, when you're laughing and crying and can't tell the difference between the two, when satire and truth become the same thing."

Krassner lives in a desert community not far from Palm Springs, Calif., with his wife of 24 years, video journalist Nancy Cain. He keeps busy. Two Krassner books will be published this year, including a rerelease of his 1999 complilation, "Pot Stories for the Soul: An Updated Edition for a Stoned America," and his 1994 "Confessions of a Raving, Unconfined Nut: Misadventures in the Counter-Culture," originally published by Simon & Schuster, with an expanded edition available on his website and as an e-book on Kindle.

"I still have my hooked nose, my best friends are Jewish, and occasionally I have dinner at a Jewish restaurant," he said. "And I still hum 'Adon olam, asher malach' during interviews," as he proceeded to demonstrate. "But I don't believe that Jews were the chosen people. I don't even believe that people are the chosen species."
Alerts + Notes from ~@~ Listed Below:

Andrew Dickey - Black Bike vol. 1 - via Bruce

Craton, Fracking, Earthquake, & Booms

Laurentia - North American craton

Laurentia (North American craton) is a large area of continental craton, which forms the ancient geological core of the North American continent. Many times in its past, Laurentia has been a separate continent as it is now in the form of North America, although originally it also included the cratonic areas of Greenland and also the northwestern part of Scotland, known as the Hebridean Terrane. During other times in its past, Laurentia has been part of larger continents and supercontinents. It is named after the Laurentian Shield, which in turn is named after the St. Lawrence River.

Laurentia owes its existence to a network of Early Proterozoic orogenic belts. Small microcontinents and oceanic islands collided with the ever-growing Laurentia, and together formed the stable Archean craton we see today.

Lower 48 States Shale Plays

Large Image of above map - Related Maps

Hydraulic fracturing in the United States

Hydraulic fracturing or fracking, is the process of utilizing pressurized water, chemical additives, and physical proppants to fracture rock layers and release petroleum, natural gas, or other substances so that they can be extracted. Environmental safety and health concerns about this process have emerged and are being debated at the state and national levels. - Hydraulic Fracturing Environmental concerns

Environmental concerns with hydraulic fracturing include the potential contamination of ground water, risks to air quality, the potential migration of gases and hydraulic fracturing chemicals to the surface, the potential mishandling of waste, and the health effects of these, like cancer. Many cases of suspected groundwater contamination have been documented. Valerie Brown, a researcher and science writer, believes that with the explosive growth of natural gas wells in the US, public exposure to the many chemicals involved in hydraulic fracturing is increasing, with uncertain consequences.

A report in the UK concluded that fracking was the likely cause of some small earth tremors that happened during shale gas drilling. In addition, the United States Geological Survey (USGS) reports that, "Earthquakes induced by human activity have been documented in a few locations" in the United States, Japan, and Canada, "the cause [of which] was injection of fluids into deep wells for waste disposal and secondary recovery of oil, and the use of reservoirs for water supplies." The disposal and injection wells referenced are regulated under the Safe Drinking Water Act and UIC laws and are not wells where hydraulic fracturing is generally performed.

Several earthquakes--including a substantial, magnitude 4.0 one on New Year's Eve--that had hit Youngstown, Ohio, throughout 2011 are likely linked to a disposal well for injecting wastewater used in the hydraulic fracturing process, according to seismologists at Columbia University.

It has been noted an explosive sound precedes earthquakes created by manmade injection or during hydraulic fracturing.


Mysterious Booms Rattle Wisconsin City


Mystery Booms in Clintonville, Wisconsin


CNN: Mystery Booms Rock Clintonville, Wisconsin 3/21/2012

Expect A Bumpy Ride In the Future

Earth and the Human body both require lubricants, pores, and gas vents.

Earth's pores and vents are being closed or tapped, lubricants are constantly being depleted, and this is being done for profit without consideration or regard for consequence.
Missing BBS Files - Some of the first Bulletin Board Systems in the United States

Curtis Spangler - The CommuniTree's First Fairwitness

Let's look at some of the earliest electronic virtual communities. This kinship chart shows the origins of the first computer bulletin boards (BBSs) that supported social interaction. Prior to this moment, BBSs messages were organized by alphabetical order, or by date. BBSs were metaphors for physical bulletin boards... objects for the exchange of simple messages, not conversations. Now, in 1978 a group of people in Northern California designed a BBS that used message attachment protocols that facilitated conversations. As a metaphor for this structure they used a tree, firstly because it was based on a principle of computer science called binary tree protocol, and secondly because Northern California near Silicon Valley was a land of hot tubs, Eastern mysticism, and computer hackers, and the organicity that the word "tree" suggested was important to those hackers' worldview.

The story of the life and death of the first CommuniTree tells us how and why the later virtual community systems were designed. The original CommuniTree was designed with the idea that the community it facilitated would be completely free. Anyone could enter any sort of message. In fact, censorship was completely prohibited at the level of the code, of the Tree's program. It worked this way: First, the system operator was prevented from reading messages as they arrived. Second, messages were hard to remove once they were entered. Third, anything could be entered into the system, including so-called control characters, which are not part of the standard alphanumeric set and which can be used to control the operation of the host computer. Lastly, to make sure that no system operator could tamper with the system, the code was written in language called Forth, and not documented. Now Forth is a religion unto itself, and if you know anything about Forth you recognize that this makes the system a total black box -- it's impossible to know anything about how the code works.

CommuniTree went online in 1978. The kinds of conversations they had in there were of a high intellectual and spiritual character. They talked about new philosophies and new religions for post-Enlightenment humanity, the first time such conversations had taken place online.

Now, at the same moment Apple Computer had reached an agreement with the U. S. Government that in return for a tax break, Apple put computers into primary and secondary schools in the U.S., and some of those computers had modems. This meant that quite suddenly a lot of kids could get online. At first both boys and girls had access, but the boys quickly elbowed the girls out of the way -- high tech was men's work. The boys quickly found out CommuniTree's phone number and logged on. They were clearly unimpressed with the high intellectual level of the discourse on CommuniTree, and they expressed their dissatisfaction in ways that were appropriate to their age and linguistic abilities. Now, the hardware of the Tree was the best that Apple had to offer in 1978, it had two floppy disk drives with a combined total of 300 kilobytes of storage. At the time, the folks who designed the Tree said "300K -- we can go on forever. We'll never fill this up." A common BBS today would have at least 100 megabytes of storage, many orders of magnitude greater than the Tree. So it didn't take long for the kids to fill every byte of disk space with every word they could think of that meant shitting or fucking, and then they'd add control characters on top of that, characters that could mess with the program or stop the floppy drives. The sysops couldn't see the messages arriving and couldn't remove them afterward. The Tree was doomed.

One of the participants in the Tree discourse said "Well, the barbarian hordes mowed us down." And the people who were on the Tree ran away, just like the population of a village during a sack. It was a kind of scattering of the tribes. Some of those people went off and designed BBSs of their own that had built into them the elements of control and surveillance that appeared to be necessary to ensure the BBS's survival in a real world that included roaming barbarians. That kind of surveillance and control continues to the present day, built right into the software; we don't think about it much any more. And that's how, back at the beginning of virtual time, the first virtual community left the Magic Garden and entered the "real" virtual world in which good had to find ways to coexist with evil.

Source: http://www.flyingsnail.com/missingbbs/CommuniTree.html
World Health Organization has classified Smart Meter Radiation
as "possibly carcinogenic to humans."

PG&E Smart Meters via prez @ usa-exile

Devo - Beautiful World

Bruce Springsteen & Tom Morello - The ghost of Tom Joad (Rock & Roll Hall of Fame, 2009)

George Carlin - The Owners of America


Nobody Brought Peace To Our Times
"None of the Above" Should Be On Voter Ballots
Oh, I hope that I see you again I never even caught your name As you looked through my window pane -- So I'm writing this message today I'm thinking that you'll have a way Of hearing the notes in my tune -- Where are you going? Where have you been? I can imagine other worlds you have seen -- Beautiful faces and music so serene -- So I do hope I see you again My universal citizen You went as quickly as you came -- You know the power Your love is right You have good reason To stay out of sight -- But break our illusions and help us Be the light -- Message by Michael Pinder

Freedom of expression and freedom of speech aren't really important unless they're heard...It's hard for me to stay silent when I keep hearing that peace is only attainable through war. And there's nothing more scary than watching ignorance in action. So I dedicated this Emmy to all the people who feel compelled to speak out and not afraid to speak to power and won't shut up and refuse to be silenced. - Tommy Smothers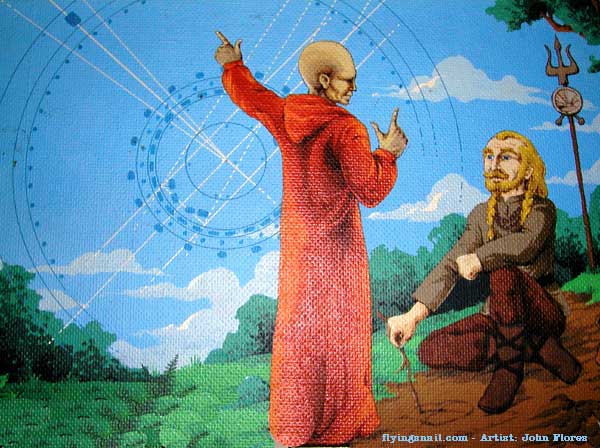 The man whispered, "God, speak to me" and a meadowlark sang. But the man did not hear. So the man yelled "God, speak to me" and the thunder rolled across the sky. But the man did not listen. The man looked around and said, "God let me see you" and a star shined brightly. But the man did not notice. And the man shouted, "God show me a miracle" and a life was born. But the man did not know. So the man cried out in despair, "Touch me God, and let me know you are there" Whereupon God reached down and touched the man. But the man brushed the butterfly away and walked on.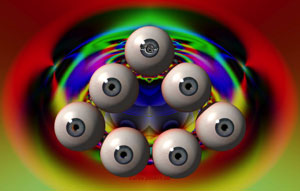 Don't miss out on a blessing because it isn't packaged the way you expect.