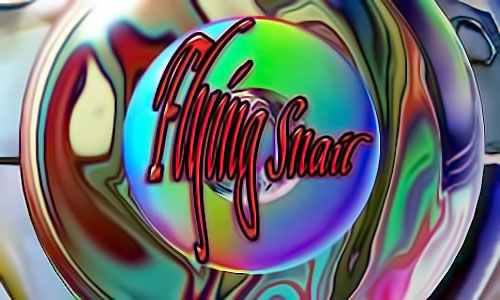 Tell-A-Vision = Why Not Try Love Again?

Confront War Criminals

Goodbye Yellowcake Road - A cartoon by Steve Bell
Why I arrested Donald Rumsfeld
As a Veteran for Peace, I consider the lies we were told by the Bush administration made the Iraq invasion a war crime
Nate Goldshlag, guardian.co.uk, Friday 30 September 2011 17.07 BST, Article history, Article Source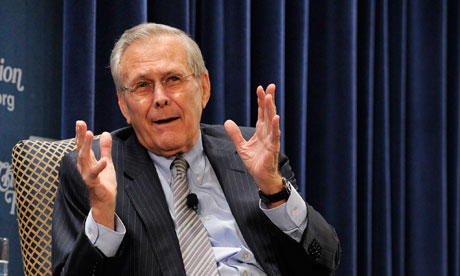 Nate Goldshlag was among several members of Veterans for Peace who disrupted Donald
Rumsfeld's book tour event in Boston this week. Photograph: Mandel Ngan/AFP/Getty Images
On Monday 26 September, three members of Veterans For Peace and a member of Code Pink confronted Donald Rumsfeld at a Boston stop of his book tour. I attempted to make a citizen's arrest. Police hustled all four of us out, while a hostile rightwing crowd shouted and jeered. To get in, we had to dress nicely, pay $50 and give Rumsfeld a standing ovation so that we did not stand out from this crowd. The $50 got you a copy of his book, which I could not stomach taking. Once Rumsfeld started talking, at two-minute intervals, one of us got up to confront him.
Donald Rumsfeld, George Bush, Dick Cheney, Condoleezza Rice and the rest of this crew are war criminals, according to international law. They lied about weapons of mass destruction in Iraq. They lied about Saddam Hussein being linked to 9/11. They lied about mobile weapons labs, yellowcake from Niger, how painless a war would be and countless other things. They instigated a program of torture in Guantánamo, Bagram and who knows how many other black sites. These lies were used as a pretext for initiating a war of aggression against a sovereign nation – an international war crime.
They are also guilty of violating the UN convention against torture (ratified by the US) and are responsible for the murder of hundreds of thousands of Iraqis and 5,000 Americans. Iraq has been devastated to the extent that, years later, many of its people still do not have 24-hour access to electricity. Much other infrastructure is destroyed in one of the oldest civilisations on the planet. Millions of Iraqis are refugees in other countries.
War criminals such as these need to be confronted at every opportunity. This is already happening. They cannot travel freely in Europe for fear of being arrested. However, the problem is not restricted to the Bush administration. Barack Obama is also guilty of war crimes, as he has continued and expanded the wars in Iraq, Afghanistan, Libya, Pakistan, Somalia and Yemen. In all these countries, war and/or drone strikes have killed thousands of innocent people while doing nothing good and creating more people who hate American policy.
The real problem is the corporate-controlled government here and the military-industrial complex that President Dwight Eisenhower warned us about in 1961. The multinational corporate elite need to continue this policy of endless war, for profit, for resources like oil, and for global economic control. The military-industrial complex and the national security apparatus set up after 9/11 consume more than $1tn a year, while pensions, social security and Medicare are under attack. Rarely if ever mentioned by the corporate-controlled mass media is the enormous cost to taxpayers of war, the military and the national security state.
I became an activist in college at Harvard in 1968, at a time when there was a huge antiwar movement that, along with GI mutinies, stopped the Vietnam war. After being drafted into the US Army, I co-founded an underground GI newspaper in Germany. Militant mass nonviolent resistance – people demanding and creating real participatory democracy – is rising again against militarism and corporatism, and for human needs not corporate greed. Events in Tahrir Square have sparked the occupation of Wall Street in New York. An occupation of Freedom Plaza in Washington, DC, will begin on 6 October. As Bob Dylan wrote many years ago, "the times they are a-changin'."

Republicans and Democratsare Lying Hypocrites
Who Support Selective Terrorism Against U.S. Military:
Israel Attacked the U.S.S. Liberty
34 U.S. Military Dead, 171 Wounded
The shocking truth about how my pal
Jim Morrison REALLY died
by PETER ALLEN, Daily Mail Online, Article Source
Morrison was thought to have died from natural causes
Police may reopen 36-year-old case after nightclub boss claims rock star was killed by heroin overdose and that drug dealers launched cover-up by moving body
For more than three decades it has remained one of rock music's most tantalising mysteries.
Why did Jim Morrison, legendary lead singer of The Doors, suddenly collapse and die in his Paris apartment, aged only 27?
The official death certificate states he died in the bath of "natural causes".
But now, in an exclusive interview with The Mail on Sunday, a former close friend of the singer says he knows the truth.
According to Sam Bernett, Morrison died of a massive heroin overdose in the toilet of a nightclub he was managing, the Rock 'n' Roll Circus on the French capital's fabled Left Bank.
Bernett, 62, a French-born former New York Times journalist, claims the death was then covered up by two drug dealers who transferred Morrison's body from the club to the singer's apartment and dumped it in the bath.
Bernett was then warned by the club's owners never to tell anybody about what he had seen.
This extraordinary testament is contained in Bernett's forthcoming book "The End - Jim Morrison" soon to be published in France.
The allegations are being taken so seriously that they are being examined by the French authorities and may lead to the investigation into Morrison's death being reopened.
Morrison with girlfriend Pamela Courson
Jim Morrison first arrived in Paris in March 1971. One of the most widely-recognised stars in the world, thanks to hits such as Break on Through and Light My Fire, he had just finished recording what was to become The Door's most popular album, LA Woman.
He lived a notoriously wild life, abusing both alcohol and drugs, and soon became a regular at the Rock 'n' Roll Circus, a club frequented by the Beatles, Rolling Stones, Pink Floyd, Eric Clapton and Jimi Hendrix.
It also played host to trapeze artists and, on one memorable occasion, a live tiger and monkeys from a nearby circus.
In the early hours of 3 July 1971, the underground disco was heaving with 500 revellers, including 24-year-old British siren Marianne Faithfull who had recently split up with Mick Jagger. Morrison, who was living in Paris with his girlfriend Pamela Courson, arrived at about 1am.
"I greeted Jim as I always did," recalled Bernett from his home in Paris.
"He didn't look in great form, and immediately went to his usual spot at the bar and ordered a bottle of vodka. He was also drinking beers.
"I was used to talking about everything with him - from Janice Joplin to the beatniks - but that night it was just a bit of small talk.
"He'd come in to pick up heroin for Pam. He was always collecting drugs for her and the club was full of dealers."
The club where Jim Morrison allegedly died of a heroin overdose
According to Bernett, Morrison bought the heroin from two men working for Jean de Breteuil, a French playboy and drug dealer.
"The dealers who Jim was talking to were well known," said Bernett.
"Both were French guys in their 20s. I knew what they were up to, and kept an eye out for Jim. He disappeared to the toilets at around 2am.
"Then, about half an hour later, a cloakroom attendant came up to me and told me someone was locked in one of the cubicles and wasn't coming out. It was then that I got a bouncer to smash the door down.'
Bernett was met by the sight of Morrison's body, slumped on the toilet.
'Sworn to secrecy': Marianne Faithfull
In his book, he writes: "I recognised the US Army combat jacket and the riding boots from the Camargue region of France which he never took off. It was Jim Morrison, with his head between his knees, his arms dangling.
"For a few seconds our eyes were glued to the unmoving corpse. We were mesmerised by the baffling spectacle.
"The flamboyant singer of The Doors, the cool and good-looking Californian guy, was now a collapsed and inert lump lying in a nightclub toilet.
"Seeing Jim in such a bad way was pretty awful. We were certain he'd been snorting heroin because there was foam coming out of his lips as well as blood. He was scared of needles so never injected drugs. He just snorted them."
Bernett's first reaction was to send for one of his regular customers, a doctor. The medic, who Bernett refuses to name, "recognised Morrison but kept his cool. Very calmly, and expertly, he examined the body for a few seconds.
Sam Bernett alleges that Morrison died of a massive heroin overdose in the toilet of a nightclub he was managing
"He pushed Jim's head back, lifted his eyelids, opened his mouth, and fixed his ear to his chest to listen to his heartbeat. He looked for marks and bruises on the body and the arms.
"It was a quick and professional examination. His diagnosis was very confident: 'This man is dead. Apparently the victim of a cardiac arrest.' The doctor was not stupid and spoke of a lethal overdose."
In the meantime, Morrison's two "friends" from the bar who had sold him the heroin had arrived. Ignoring the doctor's verdict, they insisted the singer 'had just fainted' and they would take care of him.
Then, according to Bernett, they lifted Morrison's body out of the toilets and along a corridor that linked the Circus with Alcazar, the club next door which still exists today.
That was the last Bernett saw of the body but, from Alcazar, he says it would have been easy to place Morrison in a car or van waiting in the small side street outside, and then take the body to the singer's apartment across the river in Rue Beautreillis.
Minutes after the tragedy, a representative of the club's owner - a well-connected Paris businessman called Paul Pacini still alive, we are trying to get a comment from him] - warned Bernett not to tell anyone what had happened.
Bernett says: "I was told, "Since Morrison's friends want to take him with them, we have nothing more to do with this story.
"The club has no responsibility for what happens here. It was a sad accident, certainly, but that's fate. So we saw nothing, we heard nothing, we shut up! OK? It's what we better do to avoid a scandal."
Bernett adds that he saw little point in calling the emergency services, as he was convinced Morrison was already dead and nothing could be done for him.
And he says anyone else in the club that night who had an inkling of what went on - including Marianne Faithfull - was also sworn to secrecy.
Incredibly, after Morrison's body was found in his apartment, no proper investigation into his death was carried out.
Pamela Courson, Morrison's girlfriend since they were at university together in Los Angeles, swore on oath that her lover had been alive and well the night before.
She told police they had been to the cinema together and then returned home at 1am - the time Bernett claims Morrison was arriving at The Circus - where she did the washing up and he watched a film, before they retired to bed to listen to music.
Then, in the middle of the night, Morrison had woken up coughing and she had watched him leave the room to take a bath "and relax".
Max Vassille, a compliant French doctor, was happy to write off Morrison's demise as "death from natural causes", pointing out that the singer had been suffering from a serious stomach ulcer and asthma attacks after moving from America earlier in the year.
He ruled that no autopsy was required, as there was "no evidence of foul play".
Vassille and Pamela Courson have both since died.
Morrison's official death report, still filed at Paris town hall, has been used ever since to quash countless conspiracy theories ranging from security agency plots to theories that Morrison faked his own death to escape the trappings of fame.
As for Marianne Faithfull, Bernett says she and Jean de Breteuil left Paris for Morocco the moment they heard about Morrison's death.
"De Breteuil was Pam's dealer, and had supplied the heroin on the night," said Bernett.
"He and Marianne immediately packed their bags and headed for Casablanca, where De Breteuil had relatives. They didn't want to hang about.
"Marianne never mentioned Jim again. She won't talk about what happened in the club to this day."
The Mail on Sunday contacted Marianne Faithfull but she was unavailable for comment. De Breteuil died of an overdose not long after Morrison.
Bernett, a former journalist who now presents programmes on French national radio, says he has finally decided to break his silence despite risking prosecution for covering up the death in his club.
"I was 26 in 1971," he said. "Today, I'm past 60, and want to get rid of my heavy load. At least everything is now out there to be discussed. I've said what I have to say."
According to French law, criminal cases cannot be reopened after 20 years have lapsed. However, civil law - as well as international law - may provide an opportunity for investigators to re-open the case.
A spokesman for France's Police National said: "The new evidence will have to be considered."
Flashback! Psychedelic research returns
Four decades after Timothy Leary, LSD shows success in medical trials. Will the right completely trip?
By Alexander Zaitchik, Wednesday, Sep 28, 2011 07:45 ET, Article Source

Close up view of hand's palm holding a medicine capsule.
Credit: Diane Garcia via Shutterstock/iStockphoto: tempurasLightbulb
Kristof Kossut arrived at an unlikely address for his first psychedelic experience. The 60-year-old New Yorker and professional yachtsman opened the door not to an after-hours techno party, but to the bright reception room at the Bluestone Center for Clinical Research, a large spa-like space occupying the second floor of New York University's College of Dentistry. Kossut was among the first subjects of an NYU investigation into the question: Can the mystical states of mind occasioned by psychedelic drugs help alleviate anxiety and depression in people with terminal and recurrent cancer?
Kossut had no idea, but in the spring of last year, he was looking for something, anything, that might improve his mental state. In 2008, he was diagnosed with cancer of the tonsils and put on a biweekly chemo and radiation regimen. He quickly lost his appetite, dropped weight and sank into a deep depression. When a friend sent him a news brief about the experimental NYU study, he applied.
Shortly before Kossut's arrival on the morning of his session, two clinic employees entered a high-security storage room, which just happens to face a painting of a white rabbit. From a massive steel combination safe they removed a bottle containing one gram of synthesized psilocybin, the psychoactive agent animating the 200-member fungus family commonly known as "magic mushrooms." The duo carefully measured the small container against the previous day's weight, as if securing a store of weapons-grade plutonium. They then pill-pressed an amount of powder containing 20 milligrams of the molecule, first identified in 1958 by the Swiss chemist Albert Hoffman, most famous for his other psychedelic synthesis, LSD-25.
They delivered the pill to a converted exam room gutted of its dental chair and refitted for comfort with holistic panache: plush pillow-strewn sofa, Persian carpet, Buddha statuettes, books on spirituality and mysticism, a high-performance sound system. Only the ceiling lighting track betrays the former identity of New York City's federally sanctioned psilocybin room.
Receiving the pill is Dr. Stephen Ross, a 40-year-old assistant professor of psychiatry at NYU Medical School and the cancer study's principal investigator. Ross has a precise scientific manner softened by an upbringing in Southern California, where his mother (also a doctor) took him to hospice centers as a child, sparking an interest in end-of-life issues. Now director of the addiction division at Bellevue, Ross is among the youngest of a new generation of psychedelic researchers. With his cancer study still two years away from publishing results, he is already looking ahead to testing psychedelic treatments for drug addiction and alcoholism.
For now, Ross is fully focused on treating existential anxiety in people like Kossut, who lies on the couch, ready for his initiation into the psychedelic mysteries. In the research jargon, Kossut is "psychedelic naive." After swallowing the pill Ross presents -- in the cap of a ceremonial ceramic mushroom -- all he can do is close his eyes, lose himself in the preselected tabla drum and sitar music, and try to remember the advice to not fight it, to move ever deeper into the light, to let go ...
"It was absolutely incredible," remembers Kossut. "The first rush was a little scary as I realized it wasn't the placebo. That passed and next I was crossing boundaries of time and space and reality. I felt this weightlessness, this sense of being close to an unspeakable beauty that was unlike anything in my experience. For the first time since my diagnosis, I was not afraid of anything. The wall of depression that was building up day by day, the fear that I was going to die soon, that my daughter is only 8 -- all those things disappeared. I wanted to stay there. I wanted it to last longer."
It did. More than one year after his psilocybin session, Kossut reports greatly improved states of emotional and psychological well-being. "I walked out of the session happy, unafraid of death," he says. "I don't know why, but a transformation took place after being in that peaceful place. I relaxed. I started enjoying food again and was able to gain weight. The session taught me to be fully in the present. I'm optimistic. Mentally and physically, just better."
This glowing report -- based on a single dose of a naturally occurring, non-addictive, low-toxicity substance -- sounds impossible. Surely one pill can't succeed where months of traditional psychotherapy and antidepressants usually fail. According to science, that's not how drugs work. It's foreign to the model. But high success rates in ongoing concurrent studies at NYU and Johns Hopkins strongly suggest that Kossut's psilocybin-assisted psychological rebound is no fluke. So do the findings of a pilot project conducted by Dr. Charles Grob at UCLA. Between 2004 and 2008, Grob administered psilocybin to 12 cancer patients suffering fear, anxiety and depression. His data, published last year in the Archives of General Psychiatry, showed long-term diminished anxiety and improved mood in every subject. The NYU and Johns Hopkins studies build on Grob's pilot program with more subjects and higher doses. Midway through the research, their results are just as strong, signaling larger, multi-site trials to come.
"What appears to be going on with the psilocybin studies is a model system for creating 'quantum change,'" says Dr. Roland Griffiths, the behavioral biologist who oversees the Johns Hopkins study. "We've shown we can safely produce replicable effects."
This is the subdued, clinical language of a psychedelic science renaissance quietly entering its third decade. If its practitioners and advocates avoid the utopian claims and liberationist rhetoric that defined the LSD gospel of the 1960s, this is no accident. A new generation of psychedelic researchers understands that public and official support depends on exorcising the ghost of Timothy Leary, whose democratic acid crusade grew out of and ultimately helped destroy the first wave of psychedelic science in the 1950s and '60s. Their goal is not to promote the legalization of these drugs or tout their value for everyone, but to revive the once-great and now largely forgotten promise of psychedelic science. And that just might, among other things, change the way we confront and think about death.
 - - - - - - - - - -
Dosing anxious cancer patients with psychedelics may sound counterintuitive, to put it mildly. The hallmarks of the psychedelic experience -- the loss of bearings in time and space, the breaking up and slipping away of the sense of self -- can themselves produce acute anxiety and panic. Everyone has heard stories, most of them apocryphal, of psychedelic experiments gone wrong; of kids on acid jumping off of 12-story buildings, or showing up in emergency rooms a twitching, psychotic mess, requiring enough Thorazine to sedate a horse.
But the current studies are not self-experiments. They are carefully designed and professionally guided therapy sessions crafted to minimize anxiety and avoid so-called bad trips. Subjects are screened and prepared before ingesting the psilocybin in a plush environment overseen by two specially trained therapists. Even the dose employed is the result of trial and error: The Johns Hopkins team has identified the golden mean -- between 20 and 30 milligrams, roughly equal to a good fistful of strong 'shrooms -- to maximize peak experience while minimizing transitory anxiety.
Which is not to say that subjects don't sometimes get scared. Clark Martin, a retired psychologist who suffers recurrent kidney cancer, panicked during the onset of his first psilocybin session at Johns Hopkins. "Initially it was like falling off a sailboat," he remembers. "You turn around, the boat is gone. Then the water's gone. Then you're gone. I wanted things to make sense again. My urge was to run outside."
But his guides calmed him and the anxiety passed. Today what Martin remembers best is what came next.
"Everything became tranquil and calm, and I had the sense that I was floating on a giant bubble," says Martin, who spent the next several hours in this peaceful place meditating on life, death, the nature of human relationships and consciousness. "I left the session animated and intellectually stimulated. Today I don't have a sense of death like I used to. I see it as part of the flow of nature. There's grieving and sadness, of course, but what's being lost is this false sense of separateness we create. I don't get too worked up about my illness anymore. My relationship with my daughter is better. I'm also more fully present and empathic when I spend time with my elderly father, who has dementia."
What's going on here? How does psilocybin induce states of consciousness capable of dramatically reorienting one's mental frame? The beginnings of an answer may be found in the morning mists of recorded history. In the ancient world, disparate cultures from the Amazon to Siberia consumed psychedelic mushrooms and plants in sacred rituals they viewed as openings into spirit worlds where mysteries were revealed and ineffable wisdom communicated. Often these rituals were conducted by "medicine men" and focused on themes of disease, death and healing, as in the case of Amazonian cultures where doctors still engage in ritualized use of the "healing plant" Ayahuasca.
No one is claiming that psychedelics cure disease. But around the time Western science discovered psychedelics in the 1890s, psychology of religion scholars began to notice a recurring cross-cultural motif -- the psychic salving power of what American psychiatrist Richard Maurice Bucke called "cosmic consciousness." To research his landmark 1902 study "Varieties of Religious Experience," the psychologist and philosopher William James surveyed a vast global record of spiritual literature. Again and again, he encountered reports of death anxiety evaporating upon the direct experience of mystical states of consciousness. The reports of Kristof Kossut and Clark Martin overlay neatly with James' description of the afterglow provided by mystical consciousness, "of which the central [characteristic] is the loss of all the worry, the sense that all is ultimately well with one, the peace, the harmony, the willingness to be, even though our outer conditions should remain the same." Throughout history and in every culture, James found, those who experience "the full flood of ecstatic liberation" tend to benefit afterward from "a new zest which adds itself like a gift to life ... and a temper of peace."
This insight led James to advocate for experimental mysticism, which helped him treat his own bouts with severe depression. In the 1870s, James began using nitrous oxide (a hallucinogen that shares characteristics with ketamine and PCP) as a shortcut to the experiences cataloged in "Varieties." He found the practice salutary. Mind-blowingly so. But nitrous is just laughing gas compared to the classical hallucinogens that concerned James' heir in the annals of chemical mystics.
In the middle of the otherwise staid 1950s, the writer Aldous Huxley emerged as a muscular advocate for psychedelics. His conversion followed his first mescaline trip, immortalized in the slim but influential 1954 work "The Doors of Perception." Like James, Huxley's  experiments built on a lifelong interest in mystical states. His cross-cultural examination of mystical testimony, "The Perennial Philosophy," found the same aspects to the experience as recorded in today's psilocybin studies: a sense of access to ineffable and intuitive knowledge; a sense of unity, transcendence and sacredness; overwhelming, ecstatic positivity felt as joy, love and peace.
Timothy Leary was the first scientist to test the power of psychedelics to trigger these states. In 1963, his last year at Harvard, Leary supervised an experiment in which psilocybin was administered to 10 seminary students attending the Good Friday sermon at Boston University's St. Marsh Chapel. Of the 10, eight claimed to experience something like mystical consciousness. Forty years later, Roland Griffiths updated the Marsh Chapel experiment at Johns Hopkins by administering psilocybin to healthy individuals with an interest in spiritual states. As he reported in the journal Psychopharmacology, nearly 80 percent of subjects listed their psilocybin session as among the top-five most meaningful experiences of their lives, and described the experience in language straight out of the mystical literature. Follow-up monitoring by the subjects' families and friends found sustained positive changes in personality, behavior and mood.
The fact that psychedelics act as shortcuts to mystical states provides only one-half of the logic underlying the psilocybin-cancer studies. The young field of palliative care provides the other half with its research into "good deaths." The palliative-care literature finds that those with a sense of a transcendental force have less depression and anxiety. This can mean belief in a Judeo-Christian god, or a direct memory of the nameless, overwhelming sense of eternal, cosmic love occasioned by the ingestion of 20 or 30 milligrams of psilocybin.
"Psychedelics are a powerful mechanism for forging a connection to a transcendental force, and people with such a connection are protected against end-of-life distress," says NYU's Ross. "We all have cognitive illusions that protect us from the knowledge that we will die, and medicine is failing those who have to deal with this abruptly."
Psilocybin metabolizes quickly, and follow-up doses are not needed to maintain long-term effects. This means that the psilocybin studies are not really drug studies in the traditional sense. They are more like experiential studies, in which the benefit is derived from the memory of something that isn't easily explained away by reference to serotonin receptors. "Eternity, a state of awareness outside of time, often described as pulsating with love and life, no longer is an abstract concept," explains Bill Richards, a therapist with the Johns Hopkins team who has been working with psilocybin since 1963. "Rather [it] is a memory of an experience, perhaps more vivid than the memory of visiting a foreign city on a vacation. Typically fear becomes replaced with curiosity and trust in deeper strata of consciousness."
Among those who have benefited from a new trust in these deeper strata of consciousness is Janeen Delany, a Phoenix woman who flew to Baltimore for psilocybin therapy in 2008 after a leukemia diagnosis.
"I was struggling emotionally with my fear," she remembers. "No matter how hard I tried to do the work myself, I couldn't get to that place of acceptance." More than two years later, Delaney describes her psilocybin experience as the turning point in coming to terms with her illness. "It changed my frame of mind," she says. "This disease no longer defines me when I wake up in the morning. I understand myself as part of a greater whole made up of energy and frequencies. It's impossible to put these insights into words, but they were real; are real. It felt like a thousand pounds lifted off my shoulders. I'm now the person I always wanted to be."
- - - - - - - - - -
Using psychedelics to treat terminal anxiety was popularized in the West in Aldous Huxley's 1962 utopian novel "Island," in which the natives of the fictional paradise Pala ingest a psilocybin-like drug called moksha during stages-of-life rituals, including infirmity, sickness and death. Huxley himself would famously request and receive a large intravenous dose of LSD on his own deathbed the following year.
Shortly after Huxley's passing, Eric Kast of the Chicago Medical School began a four-year study administering LSD to cancer patients in extreme pain. He discovered that along with reorienting the patient's relationship to death, the psychedelic had an analgesic effect resulting from an "attenuation of anticipation." Following their LSD treatments, Kast wrote, subjects developed "a peculiar disregard for the gravity of their situations and talked freely about their impending death with an affect considered inappropriate in our Western civilization but most beneficial to their psychic states."
A former graduate student of Tim Leary's named Walter Pahnke picked up Kast's work in 1968 at Spring Grove Hospital in Baltimore. As part of a psychedelic dream team including Stanislav Grof and Bill Richards, Pahnke successfully administered LSD and psilocybin to more than 100 cancer patients between 1968 and 1977. The National Institute of Mental Health funded much of their work.
The cancer anxiety studies of the '60s and '70s were part of a global postwar flowering of psychedelic science. Researchers published hundreds of peer-reviewed papers, with LSD receiving the bulk of the attention. Psychedelic drugs were considered a revolutionary tool, frequently compared to the invention of the telescope or microscope. They were seen as keys to understanding and finding treatments for everything from alcoholism to autism to schizophrenia. This was not a fringe view, but that of respected researchers backed by the Food and Drug Administration and funded by institutions like the Rockefeller Foundation. There were research grants galore and conferences sponsored by the American Psychiatric Association. (We'd later learn that the CIA funded many psychedelic research projects. But that's another article.)
The golden age of psychedelic studies proved brief. Even before recreational use exploded in the mid-1960s, the government had begun moving toward the view of the military and intelligence establishments that psychedelics were mere "psychotomimetics" (i.e., they mimicked psychosis) holding no scientific use (let alone spiritual or humanistic value). A series of laws throughout the decade steadily restricted and discouraged scientific access to psychedelics culminating in the 1970 Controlled Substances Act, which grouped psychedelics together with heroin as a Schedule 1 drug. According to the Drug Enforcement Agency, created in 1972, Schedule 1 drugs "have a high potential for abuse [and] have no currently accepted medical use in treatment in the United States."
The closing of the psychedelic mind involved the weaving of a fine-spun stigma and the application of indistinct professional pressure. "A subtle microphysics of power guided scientists away from further work on these compounds," says Nicolas Langlitz, an anthropologist at the New School who studies psychedelic science. "The allocation of funding, having to guard one's reputation, approval of research projects, recruitment of test subjects -- it all led to a near-total breakdown of academic hallucinogen research." Before the end of the '60s, two leading lights in the field would bemoan the fact that interested and capable scientists were "turning their backs on psychedelics for fear of identification with irresponsible researchers."
Then as now, "irresponsible researchers" was synonymous with Timothy Leary, the ex-Harvard professor turned self-styled laughing leprechaun and high priest of an everybody-must-get-stoned psychedelic revolution. Among the new generation, resentment of Leary's legacy remains palpable, as is the determination to avoid the mistakes, indeed the tragedy, of the 1960s.
"Leary so undermined credible scientific use of these compounds that it poisoned research for decades," says Griffiths of Johns Hopkins. "The iconic scientist goes AWOL and promotes unrestricted recreational use. As a result, I don't know of any other set of scientific questions that have been banned for decades because it was judged too dangerous to study. Maybe germ or chemical warfare. But I doubt those were actually stopped."
Bill Richards, the avuncular Hopkins therapist who knew Leary and has overseen thousands of psychedelic sessions over 50 years, has learned to take the long view. "One of our sayings during the sessions is 'Let go,' which we needed to do," he says. "The old fires needed to die down. Leary's ashes needed to get launched into outer space. Now I'm hopeful. The research proceeds with integrity."
 - - - - - - - - - -
This quickening psychedelic revival was a long time coming. Activists and scientists began laying the groundwork during the second Reagan administration, when their efforts seemed most futile. In 1986, Rick Doblin founded the Multidisciplinary Association of Psychedelic Studies to advocate and educate the public. Not much happened until 1990, when Rick Strassman of the University of New Mexico Medical School broke ground with a study on the affects of DMT, the so-called nuclear bomb of the psychedelic family. Then, early in the first Clinton administration, the National Institute of Drug Abuse and the Food and Drug Administration quietly signaled a readiness to approve new psychedelic research. Encouraged by the signs, a group of scientists founded the Heffter Research Institute in 1993 to fund projects and hold them to the highest scientific standards.
The early naughts witnessed a further eroding of the psychedelic research taboo. The big foundations and government agencies maintained their distance, but groups like MAPS, Heffter and the Council on Spiritual Practices stepped in to underwrite medical school studies involving Schedule 1 drugs such as Ketamine, MDMA, marijuana and psilocybin. Mid-decade, Harvard's John Halpren finally exorcised Tim Leary's Cambridge ghost when he won approval for a small cancer anxiety study employing MDMA. The data from these and other studies is now beginning to appear in medical journals and on professional association conference agendas. This year, a chapter on psilocybin therapy for cancer patients will appear for the first time in a standard psycho-oncology textbook.
Much of this activity is centered at NYU, where a vibrant community of therapists and scientists has emerged around an ongoing speaker's series called the Psychedelic Research Group. In 2008, Dr. Jeffrey Guss, a Manhattan therapist and co-investigator on the NYU study, taught "Psychedelics and Psychiatry," the first course on psychedelic therapy offered at a modern medical school. Guss also directs the university's 12-week psychedelic psychotherapy training program, the only program of its kind in the country. "We're establishing a conversation across disciplines -- oncology, psychiatry, palliative care -- to reintroduce psychedelics into the medical discourse," says Guss. "The field is emerging as a doable career, and I've started to mentor people who want to move exclusively in this direction."
For political and scientific reasons, cancer anxiety is the research avenue with the most potential to scale up in the near future. Advocates like MAPS' Doblin optimistically envision a scenario in which the therapy could be more widely available in a decade. Getting there will require larger trials and a full rescheduling review by the DEA and the Department of Health and Human Services. "Getting a drug rescheduled is very difficult," says Bill Piper, national director of the Drug Policy Alliance. "But by its charter, the DEA is bound to follow the science."
Establishing psilocybin-assisted therapy as an accepted option for end-of-life care could have some surprising consequences. Among them is a fundamental reorienting of our culture's relationship to death. It could move discussion on what constitutes a "good death" and how to better provide them. Because Western medicine focuses narrowly on defeating disease with little consideration for how we die, the sick often spend their last weeks and days surrounded by machinery and hospital staff instead of a comfortable hospice setting surrounded by family.
"There is an increasing understanding that there is a paucity of approaches to psycho-spiritual well-being at end of life," says Anthony Bossis, a palliative-care expert at NYU and co-investigator of the psilocybin study. "Medicine doesn't talk about how we die. Palliative care brought psycho-spiritual stress into the conversation, and now psychedelic research is enlarging that conversation by exploring the ontological shifts, like that brought about by psilocybin, which can affect one's outlook on life, death, disease."
Adds Griffiths of Johns Hopkins: "So much money gets poured into those last few months of life where people are terrified and grasping at anything to prolong life. It's heartbreaking to see, but our culture has such a disordered relationship to end-of-life issues. Change that, and people will change their utilization of the medical system. They'll use it more in some ways, less in others. The result would be a huge net decrease in expensive interventional procedures in the final weeks."
If and when psilocybin enters the larger healthcare debate, it will trigger the mother and possibly deciding battle of the 1960s culture wars. The prospect of Medicare dollars going to psychedelic therapy would send right-wing opportunists into a stomping rage. Sarah Palin would tweet about Hippie Death Panels. The GOP might revive its 1972 battle cry about liberals marching under a banner of "acid, amnesty and abortion."
But here the history of the medical marijuana movement is instructive. Drug warriors could only deny the medicinal value of marijuana for so long; soon they were forced to beat a retreat before the combined forces of the medical literature, lobbying and advocacy, and the reality of millions of suffering Americans. If the science is solid, it usually wins, if only in fits and starts. This is especially true when the science is accompanied by the moving testimonies of people like Roy, a 52-year-old television news producer and Stage-4 lung-cancer patient who this summer underwent psilocybin treatment at NYU after three years of chemotherapy. Like Krystof Kossut and dozens of others, Roy had grown increasingly anxious and depressed before his revelatory psilocybin session. Today he describes that session as among the most precious and important experiences of his life. His journal is excerpted in a forthcoming chapter in Springer's textbook, "Psychological Aspects of Cancer," co-authored by Bossis and Guss of the NYU study and Charles Grob of UCLA.
"From here on love was the only consideration," Roy writes of his psilocybin session.
Love seemed to emanate from a single point of light. The bliss was indescribable ... I took a tour of my lungs. There were nodules but they seemed rather unimportant ... I was being told (without words) to not worry about the cancer ... it's minor in the scheme of things, simply an imperfection of your humanity and that the real work to be done is before you. Again, love ... [On the day after the session] I felt spectacular ... both physically and mentally! It had been a very long time since I'd felt that good ... a serene sense of balance ... Undoubtedly, my life has changed in ways I may never fully comprehend. I now have an understanding, an awareness that goes beyond intellect, that my life, that every life, and all that is the universe, equals one thing: Love.
It's true we don't know much about psychedelic states of consciousness. Are they merely biochemical carnivals producing internal hallucinations, or are they -- as people often describe them -- "more real than real"? The psychedelic experience has always been just that -- the ultimate subjective experience, ineffable and very difficult to account for when over. But those who doubt its power or "reality" might remember that we also have precious little understanding of the neurological basis of "normal" consciousness. And when it comes to bringing comfort to the ill, of giving the gift of "indescribable bliss," a case can be made for the irrelevance of ultimate metaphysical and scientific questions. The first psychologist to advocate for experimental mysticism also advocated for that most American of thought systems, pragmatism.
Truth, concluded William James, is what works.  - [Why Not Try Love Again? by Jumpin' Jupiter (MP3)]
Randy Crazy Horse [Amestizo] sends a musical bouquet:
Mose Allison Trio 1958 ~ If You Live
Mose Allison Trio 1957 - Parchman Farm
Al Jarreau - Roof Garden (live, 1994)
UB40 - Don't Break My Heart ( Live )
Quicksilver Messenger Service - Fresh Air - Live Audio
Quicksilver Messenger Service - Babe I'm Gonna Leave You
LOTTA LOVE / Nicolette Larson (Audio)
Manassas - Stephen Stills - it doesn't matter 1972
The Wedgehorn Manifesto is a call to action, a demand, an impassioned plea for the recognition, respect, and support of Delaware's artistic cultural past, present and future. - Pat gibbs, columnist, The Wilmington SPECTATOR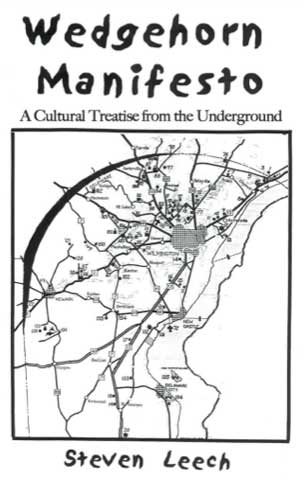 The Wedgehorn Manifesto-3
A Cultural Treatise from the Underground by Steven Leech
WedgehornManifesto-3.pdf
Mike Wilhelm writes, "Thought you'd dig this:"

Growth of Family Income 1947-2007 - www.ConnectTheDotsUSA.com

Histeria! Theodore Roosevelt - Trust Buster
Veterans For Medical Cannabis Access:
White House PTSD Petition
For Immediate Release:
Veterans For Medical Cannabis Access Kicks Off Petition on White House "We The People" site.
The national Veterans service organization, Veterans for Medical Cannabis Access (VMCA), on behalf of the Veterans across the United States has drawn up a petition to ask President Obama's administration to "Allow United States Disabled Military Veterans access to medical marijuana to treat their PTSD."
The petition may be viewed at the White House website: http://wh.gov/4xd

WE PETITION THE OBAMA ADMINISTRATION TO:

Allow United States Disabled Military Veterans access to medical marijuana to treat their PTSD.

Modern research has proven what disabled Veterans have known for a very long time, Cannabis is an effective medicine. Veterans from the time of the United States Revolution through World War I had legal access to cannabis but in 1942 due to the efforts of a handful of powerful men cannabis was removed from the United States Formulary. Modern science has shown us that the human body makes it's own cannabis like substances called cannabinoids and that these cannabinoids are shown to be involved in various functions throughout the body like pain and anxiety. Marijuana works with this natural body system to ease the symptoms of PTSD giving disabled Veterans a big improvement in their quality of life. We owe our disabled Veterans our freedom, the least we should do is treat their pain and PTSD.

Created: Sep 25, 2011, Issues: Civil Rights and Liberties, Health Care, Veterans and Military Families

Signatures needed by October 25, 2011 to reach goal of 5,000 [As of 03 Oct. 2011, there are 2,125 signatures and 2,875 are needed]
Medicinal cannabis is recognized in DC and 16 states such as MD, OR and NM as having medical value including treatment for PTS(d) and TBI. Allies of the US in Iraq and Afghanistan - Canada, Czechoslovakia and Israel allow the use of cannabis to treat these injuries sustained in military service alongside US troops.
Co-founder of VMCA, Al Byrne, Lcdr. USN, ret. said, "I am a Virginia Veteran who uses cannabis for PTS. If I seek treatment in a VHA facility in Virginia the MD's and RN's can not even discuss this treatment option BECAUSE VIRGINIA LAW STILL DOESN'T ALLOW USE OF THIS IMPORTANT MEDICINE FOR PTS(d) . If I seek the same treatment say, as a Veteran resident of Maine (where cannabis is legal medicine) they say welcome and thank you for your service."
VHA Directive 2010-035 of July 2010 states clearly that if a Veteran gets a recommendation for cannabis from a civilian health care provider in a state that allows the medicinal use of cannabis, then the VA health care providers must treat cannabis as a medicine and the Vet as a valued patient. In Virginia the Vet is not so valued and the medicine for their needs is banned.
Veteran care based on geography is wrong. It is illogical. It is not the practice of medicine it is the practice of politics on the wounded and it is shameful.
Contact:
Mike Krawitz
Disabled United States Air Force Sergeant
Executive Director Veterans For Medical Cannabis Access
3551 Flatwoods Road - Elliston, Virginia 24087
540-365-2141
http://www.veteransformedicalmarijuana.org/
"Michael" miguet@infionline.net
Al Byrne
COO and Co-founder
Patients Out of Time
1472 Fish Pond Rd.
Howardsville, VA 24562
434-263-4484
434-263-6753 fax
http://www.medicalcannabis.com/
"Al" al@medicalcannabis.com

#OccupyKC, Oct. 1, 2011
Shell Oil: Is A Murdering Criminal Corporate Pig
TIME FOR A CORPORATE DEATH PENALTY!
Shell oil paid Nigerian military to put down protests, court documents show
Secret papers reveal that in the 1990s the oil giant routinely worked with the army to suppress resistance to its activities
http://www.guardian.co.uk/world/2011/oct/03/shell-oil-paid-nigerian-military
Shell accused of fuelling violence in Nigeria by paying rival militant gangs
Oil company rejects watchdog's claims that its local contracts made it complicit in the killing of civilians
http://www.guardian.co.uk/world/2011/oct/03/shell-accused-of-fuelling-nigeria-conflict
Occupy Wall Street protest: NYPD accused of heavy-handed tactics
Force criticised by protesters, who claim they were deliberately led on to road before being penned in and arrested
Ed Pilkington in New York, guardian.co.uk, Sunday 2 October 2011 17.34 BST, Article history, Article Source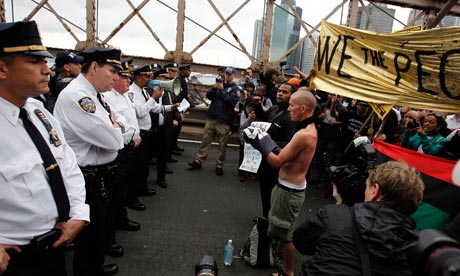 Police square off against protesters on Brooklyn bridge during the Occupy Wall Street march. Photograph: Jessica Rinaldi/Reuters
The New York police department has come under criticism for heavy-handed tactics during the Occupy Wall Street march over Brooklyn bridge, after more than 700 protesters were held for several hours.
Activists, as well as commentators following the protest against inequality and corporate excess, claim the response of the city's police force to the peaceful event was vastly out of proportion. Almost 1,000 people have been arrested in two weeks – substantially more than the number of financiers who led the world into the 2008 economic meltdown.
As Salman Rushdie put it in a tweet: "The world's economy has been wrecked by these rapacious traders. Yet it is the protesters who are jailed."
The march began on Saturday afternoon in Zuccotti Park, the Manhattan the base of the core of 200 or so OWS demonstrators. By the time it reached Brooklyn bridge it had swollen to several thousand.
Accounts vary as to how about 500 protesters ended up on one lane of the road across the bridge, where they were all penned in with orange netting and arrested. Some accused the police of leading them on to the road as a sort of trap.
Video clips posted on YouTube, showing a small body of officers marching on to the road ahead of the mass of demonstrators, appeared to support this view.
But the NYPD rejected those claims, saying that many warnings were given by police to protesters to stay on the pedestrian walkway that runs across the bridge at a level above the road. Paul Browne, the deputy commissioner, said protesters were clearly told that if they went on to the road they would be arrested. "Some complied and took the walkway without being arrested. Others proceeded on the Brooklyn-bound vehicular roadway and were," he said.
The police version of events was supported by some protesters.
Malcolm Harris, a blogger who took part in the march, tweeted that the police were wrong-footed. "The police didn't lead us on to the bridge. They were backing the fuck up."
Other participants suggested the confluence of so many on the road was a misunderstanding. Robert Cammiso, 48, told the Associated Press: "We were supposed to go up the pedestrian roadway. There was a huge funnel, a bottleneck, and we couldn't fit. People jumped from the walkway on to the roadway. We thought the roadway was open to us."
The NYPD was accused of over-weening behaviour towards the protesters once they were "kettled" on the bridge. Video footage showed police grappling with protesters and strong-arming them away, despite no apparent signs of violence.
The same footage shows the arrest of a young woman or girl wearing a cloth hat. Her age is not clear – she could be as young as 13 or as old as 20 – but the crowd clearly thought she was a child and chanted: "Shame, shame, shame."
Others chanted: "You can't arrest an idea" and "Let us out, let us out."
The Battle of Brooklyn Bridge, as some dubbed it, came as protests begun in Manhattan spread across America. There were smaller but substantial demonstrations over the weekend in Los Angeles, Chicago, Boston, Denver, Washington and several other cities. In New York, most of those arrested were released early on Sunday with a citation for disorderly conduct. Brooklyn bridge was reopened by late evening, but the dramatic scenes there and the prevailing feeling that the police action was excessive are only likely to fuel the demonstrations as they carry on this week.
Related: Abner Louima and Scandals and allegations of the New York City Police Department From Wikipedia, the free encyclopedia

James McMurtry ~ We Can't Make It Here Anymore
We Can't Make It Here Anymore
Vietnam Vet with a cardboard sign
Sitting there by the left turn line
Flag on the wheelchair flapping in the breeze
One leg missing, both hands free
No one's paying much mind to him
The V.A. budget's stretched so thin
And there's more comin' home from the Mideast war
We can't make it here anymore
That big ol' building was the textile mill
It fed our kids and it paid our bills
But they turned us out and they closed the doors
We can't make it here anymore
See all those pallets piled up on the loading dock
They're just gonna set there till they rot
'Cause there's nothing to ship, nothing to pack
Just busted concrete and rusted tracks
Empty storefronts around the square
There's a needle in the gutter and glass everywhere
You don't come down here 'less you're looking to score
We can't make it here anymore
The bar's still open but man it's slow
The tip jar's light and the register's low
The bartender don't have much to say
The regular crowd gets thinner each day
Some have maxed out all their credit cards
Some are working two jobs and living in cars
Minimum wage won't pay for a roof,
won't pay for a drink
If you gotta have proof
just try it yourself Mr. CEO
See how far 5.15 an hour will go
Take a part time job at one of your stores
Bet you can't make it here anymore
High school girl with a bourgeois dream
Just like the pictures in the magazine
She found on the floor of the laundromat
A woman with kids can forget all that
If she comes up pregnant what'll she do
Forget the career, forget about school
Can she live on faith? live on hope?
High on Jesus or hooked on dope
When it's way too late to just say no
You can't make it here anymore
Now I'm stocking shirts in the Wal-Mart store
Just like the ones we made before
'Cept this one came from Singapore
I guess we can't make it here anymore
Should I hate a people for the shade of their skin
Or the shape of their eyes or the shape I'm in
Should I hate 'em for having our jobs today
No I hate the men sent the jobs away
I can see them all now, they haunt my dreams
All lily white and squeaky clean
They've never known want, they'll never know need
Their sh@# don't stink and their kids won't bleed
Their kids won't bleed in the da$% little war
And we can't make it here anymore
Will work for food
Will die for oil
Will kill for power and to us the spoils
The billionaires get to pay less tax
The working poor get to fall through the cracks
Let 'em eat jellybeans let 'em eat cake
Let 'em eat sh$%, whatever it takes
They can join the Air Force, or join the Corps
If they can't make it here anymore
And that's how it is
That's what we got
If the president wants to admit it or not
You can read it in the paper
Read it on the wall
Hear it on the wind
If you're listening at all
Get out of that limo
Look us in the eye
Call us on the cell phone
Tell us all why
In Dayton, Ohio
Or Portland, Maine
Or a cotton gin out on the great high plains
That's done closed down along with the school
And the hospital and the swimming pool
Dust devils dance in the noonday heat
There's rats in the alley
And trash in the street
Gang graffiti on a boxcar door
We can't make it here anymore
Music and lyrics by James McMurtry
http://www.jamesmcmurtry.com/
An interesting article:
http://www.thenation.com/blogs/thebeat?pid=22052

John Radogno performs live at The Buck - Let em eat cake
Facebook is fine with hate speech,
as long as it's directed at women
The social network's 'jokes in the pub' analogy, defending its decision not to take down pro-rape pages, is offensive
Cath Elliott, guardian.co.uk, Tuesday 4 October 2011 11.03 BST, Article history, Article Source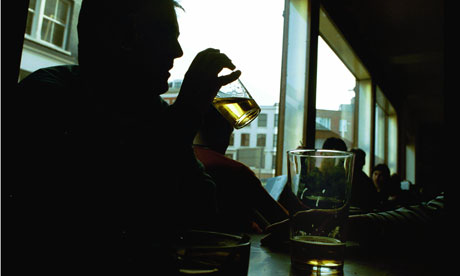 Offensive comments made while propping up your local bar could easily get you thrown out. Photograph: Martin Godwin
It doesn't matter how hard I study Facebook's terms and conditions, I still can't find the bit where it says: "Like Humpty Dumpty, Facebook is at complete liberty to interpret the words used in this document in any way it sees fit." And yet that's obviously what Facebook executives have been doing: making words mean what they want them to mean, or else they'd have removed the pages that promote rape and other forms of violence against women months ago.
The specific clause in Facebook's statement of rights and responsibilities that's supposed to protect groups against violence and hate speech instructs the user: "You will not post content that: is hateful, threatening, or pornographic; incites violence; or contains nudity or graphic or gratuitous violence." However, Facebook has now defended the numerous pages that clearly violate these terms by claiming: "Groups that express an opinion on a state, institution, or set of beliefs – even if that opinion is outrageous or offensive to some – do not by themselves violate our policies." Which is strange, because if a page entitled "Roses are red, violets are blue, I've got a knife, get in the van" isn't hateful, threatening or gratuitously violent, I don't for the life of me know what is.
It was back in August that feminists first began to notice the proliferation of pro-rape pages on the popular social networking site. Two months later over 176,000 people have signed a US-based petition calling on Facebook to take them down, and nearly 4,000 people have signed a UK-based petition calling for the same. The Facebook pages, such as the one cited above and others that include "You know she's playing hard to get when your [sic] chasing her down an alleyway" still remain.
Facebook's initial response to the public outcry was to suggest that promoting violence against women was equivalent to telling a rude joke down the pub: "It is very important to point out that what one person finds offensive another can find entertaining" went the bizarre rape apologia. "Just as telling a rude joke won't get you thrown out of your local pub, it won't get you thrown off Facebook."
And in some ways they're right: telling a rude joke probably wouldn't get you thrown out of your local pub. I'd suggest, however, that propping up your local bar while inciting others to rape your mate's girlfriend "to see if she can put up a fight" would not only get you thrown out, it would in all likelihood get you arrested as well. Still, at least you could log on once you got home and post your offensive comments on Facebook instead, safe in the knowledge that they wouldn't do anything about it.
What Facebook and others who defend this pernicious hate speech don't seem to get is that rapists don't rape because they're somehow evil or perverted or in any way particularly different from than the average man in the street: rapists rape because they can. Rapists rape because they know the odds are stacked in their favour, because they know the chances are they'll get away with it.
And part of the reason rapists get away with it, time after time after time, is because we live in a society that all but condones rape. Because we live in a society where it's not taken seriously, and where posting heinous comments online that promote sexual violence are not treated as hate speech or as content that threatens women's safety, but are instead treated as a joke and given a completely free pass.
By refusing to take these pages down, and by resorting to such a ridiculous and quite frankly offensive "rude joke" analogy to justify their decision, Facebook executives have made absolutely clear where they stand on the issue of gender hate crime. It's fine to post hateful or threatening content on their site, just as it's fine to post content that incites violence. Well, as long as it's primarily aimed at women, that is.
Occupy Wall Street – the story of the Brooklyn Bridge 'trap'
More than 700 people were arrested in an Occupy Wall Street march across Brooklyn Bridge in New York on Saturday. Here, those who were arrested tell their story
guardian.co.uk, Article Source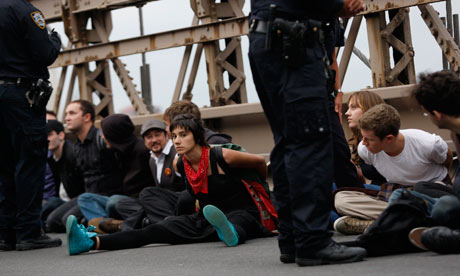 Protesters sit on the road in plastic handcuffs after being arrested on the Brooklyn
Bridge during an Occupy Wall Street march Photograph: Jessica Rinaldi/Reuters
To the hundreds of Occupy Wall Street protesters hemmed in on Brooklyn Bridge on Saturday, it felt like a trap. Hundreds of people had streamed onto the bridge without impediment, only to find their path blocked, and their retreat prohibited.
The NYPD, however, claims it gave "numerous warnings" to protesters not to take the road lanes and only arrested those who failed to heed the exhortations to stay off the road.
So who's right?
On Sunday, we asked people who had been arrested on Brooklyn Bridge to get in touch. So far, we have received about 40 first-hand accounts from people who were arrested.
They tell a similar story: of confusion at the division between the pedestrian walkway and the traffic lanes on the Manhattan side of the Brooklyn Bridge, of apparent police acquiescence to the march proceeding into the traffic lanes, of shock when it became clear the police intended to arrest everyone on the bridge, and then of hours of confusion in police precincts across the city as overworked police officers struggled to process a huge volume of arrests.
I've posted extracts from these accounts below, starting with testimony from the point at which the marchers reached the Manhattan side of the Brooklyn Bridge.
But first some context: protesters say this video shows police led them onto the traffic lanes of the Brooklyn Bridge. It shows a number of police officers apparently headed by one, wearing a long, orange-lined coat, leading protesters into the Brooklyn-bound traffic lane.

Protesters say this video shows they were led over the bridge by police
On Sunday, the NYPD published video to YouTube which they say shows protesters were warned they would be arrested.
The New York Police Department says it warned protesters not to go onto the bridge. Paul Browne, the NYPD chief spokesman, said: "Multiple warnings by police were given to protesters to stay on the pedestrian walkway and that if they took the roadway they would be arrested."

The NYPD says this video shows protesters were warned of arrest if they went into the traffic lanes
From the marchers' accounts, we have established that a small group decided not to take the pedestrian walkway. Instead, they stopped at the entrance to the traffic lanes, chanting "take the bridge!" and putting pressure on the police line. As the police video shows, a warning was given – but eventually the police gave up their attempts to holding the line, appeared to let the group though, and even led them onto the bridge.
Some have suggested these breakaway leaders may have been "agents provocateurs". What is clear is that the march had now divided, and the hundreds of protesters bringing up the rear had no indication that walking onto the bridge would lead them to be arrested.
The following accounts are all from people who were on the march. Unless stated, all of them were arrested.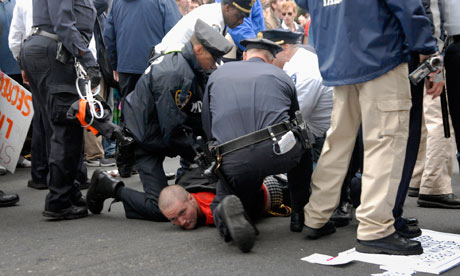 Police arrest a protester during Saturday's Occupy Wall Street march. Photograph: Stephanie Keith/AP
Stephanie Keith, 45, photographer, Brooklyn NY
The march went past City Hall and toward the bridge, where the pedestrian walkway goes up, and the traffic lane goes off to the side. Some people in part of the march stopped there and took a stand, chanting "Whose bridge is this – our bridge! Take the bridge!" This was a a small group of people who were whipped up into a fervor.
The police told them they would be arrested if they went onto the traffic lanes of the bridge. But with the noise of the chanting, there was so much confusion that I doubt more than 25 people heard the warnings. The protesters started pushing forward, gaining ground on the police.
The police then just turned around and started walking up the ramp. Once the police had turned around and started walking, the protesters then followed. The police gave the impression they would be escorting the group over the bridge.
From that point, until they stopped the march on the bridge, the police didn't say anything more about arrests. Maybe some New Yorkers would know that this wasn't allowed, but a lot of people in the back of the march would not have know that it wasn't permitted. It was only when we got about a third of the way up the bridge that the police turned round, blocked the roadway, and read from the same script – that people would be arrested.
I don't think the bridge thing was planned – it just sort of happened. These people [those who led the march onto the traffic bridge] were dissatisfied with the march on Police Plaza on Friday night, they thought it was too passive. They took it upon themselves to take it over the top.

This video shows police leading protesters onto the Brooklyn Bridge traffic lanes, and later shows how the crowd was kettled.
Kate Shiebler, school teacher, Boston
The original plan was to head over the Brooklyn Bridge via the pedestrian walkway. Some people decided to take the road instead, including us. We knew there was a risk, since we were near the front of the march. We were probably a few rows back from the front, and we heard a march organizer say that we should stick to the pedestrian walkway, but we never heard or saw any NYPD say this.
Hundreds behind us didn't hear anyone make any announcement, and assumed they were following the permitted march route. NYPD waving people forward and leading the march over the bridge furthered this assumption.
MLE Davis, 36, teacher, Harlem, NY
When I got to the walkway/roadway split, I heard one of the organizers say that the walkway would be "safer", so I headed up and looked over. When I saw a group of police officers seeming to lead protesters down the roadway, I figured that we had their consent, blessings, and protection, and climbed down to join those walking on the road.
I never heard anyone say one word about it being against the wishes of the NYPD - honestly, I thought they were escorting us across.
Jarrett Dougherty, 27, Philadelphia
Once we got to the bridge the march was entering the bridge from what
appeared to be an entrance open to the march. We followed. There were blue shirt police around but not nearly in the same amounts as there were earlier in the march.
Absolutely none of the officers leading up to the entrance informed us that we were actually entering the roadway! About 100 feet onto the roadway another protester up ahead turned around and fired back a message that everyone needed to turn around and get on the walking path to the left. If it was not for this individual we would have completely unknowingly, and without the least hinderance, walked onto the roadway of the Brooklyn Bridge.
David Scorca, 26, New York
The march moved along smoothly until we reached the mouth of the Brooklyn Bridge. Everything just suddenly jammed up and the march expanded out into a massive crowd.
Everyone was chanting "Whose streets? Our streets" as a police officer with a megaphone read something inaudibly off of a piece of paper. Then he and the eight other officers behind him turned and started walking up onto the bridge.
The crowd followed as the police led the way and while some of them even walked beside us. And so the pressure from the jam was released onto the street portion of the bridge. As we continued, people began climbing the fence and jumping from what I then realized was the pedestrian path onto the street with the rest of the march.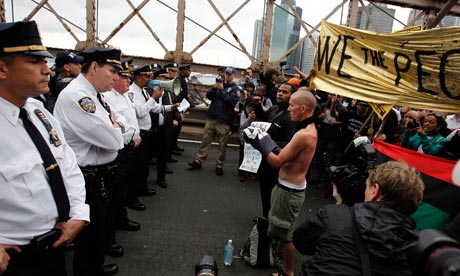 Police square off against protesters on Brooklyn bridge during the Occupy Wall Street march. Photograph: Jessica Rinaldi/Reuters
Carly Smith, 30, doctoral student, Brooklyn, NY
When we got to the Brooklyn Bridge, a line of police appeared and divided the crowd. Some went to the upper level pedestrian path, and others on the other side of the police line were funneled onto the lower roadway, in the left hand lane. We were part of the latter group.
There was no clear way of going back once we were on the roadway, and at no time did any police make an announcement that we should not continue – the police walked next to us, and things remained peaceful. I assumed they were going to let us continue, as we would have moved along and crossed the bridge within the next 15 to 20 minutes. My wife Rebecca and I and one male friend found ourselves at the back of the march.
Suddenly, towards the middle of the bridge, a huge number of police appeared behind us with cars and vans. Again, no announcements were made. Apparently the same thing happened on the other side, at the front of the crowd. We were quickly penned in with orange netting on all sides. No one was ever given a chance to turn around or to get out of the situation.
Carly was one of the few protesters allowed to leave without being arrested – read her full account here.
On the bridge
Carly and many others who contacted the Guardian described the fear and panic on the bridge as people realised they were trapped. This audio recording gives an impression of the confusion and fear, with people passing telephone numbers of lawyers.

'This is not good. I don't want to get maced or tear-gassed'
The vast majority of the others were picked off one by one by police officers, their hands cuffed with plastic ties, and they were lined up to be taken away for processing.
Some were transported in police vans, others were taken way in MTA buses that had been commandeered by the NYPD. In all, more than 700 people were arrested.
The following accounts illustrate the chaotic scenes at New York police precincts.
Sofía Gallisá Muriente, 25, freelance filmmaker, New York
My friend and I decided we would get arrested together to make sure we ended up in the same van, and we discussed the merits of getting arrested at the beginning or at the end.
Finally we decided the later we got arrested the longer it would take to process us and the later we would get out. So we had some water, some snacks, made some last phone calls, moved our backpacks to be front to be more comfortable, sent our friend the contact info of some people around us to get them reported to the lawyer's guild and were calmly arrested when our turn came.
The officer who arrested me literally waved me over, which at least was less demoralizing than hearing "next!", which was how others were called. We were arrested in groups of five and led away by an officer. Later we would learn that apparently in NY each officer can only make five arrests a day, so we all needed different arresting officers to fill out paperwork for us, etc.
All the vans, correction buses, pens and MTA buses that were taking arrestees had left full so we had to wait for them to come back. It started to rain and got very cold and we just stood there on the bridge handcuffed, getting soaked while some people looked over from the walkway and took photos.
Eric Hart, 32, props manager, Queens, NY
Read Eric's full story on the Daily Kos
It's around 5pm when I text my wife, "I'm trapped on Brooklyn Bridge. They're not letting us out." After a half hour or so, the front clears up enough to see what's going on: the police are arresting everyone and taking them away. They have garbage bags full of those zip-tie cuffs (they call them "Flex-cuffs"). As they get their paperwork ready, they basically point to someone in the crowd; that person steps out, turns around, gets cuffed, and lines up.
When they have five people in a line, they hand them to an arresting officer (an AO), who marches them down, presumably off the bridge, though later we see they are simply bringing them to another line. It's taking forever because they don't have enough cops, they don't know where they're bringing us, they run out of cuffs at one point, etc. I keep side-stepping on the off-chance that they'll end this charade and let us all go. Some people are even saying they're just marching them off the bridge and letting them go at the bottom. But it soon becomes clear there's no way out, and it would be better to get it over with since it's becoming dark and cloudy.
When a policeman points at me, I step forward, turn around, and get handcuffed. They line me up with four other people and hand me to my AO. This is somewhere between 5:30 and 6pm based on the last texts I sent. We march down the bridge.
We get down to where they're loading buses, but they're out of buses, so we stand single-file. It starts raining hard, and it's cold. We stand there for maybe 45 minutes to an hour. Eventually, more paddy wagons and a few MTA buses arrive. None of the cops, even the ones in charge, know where they're taking us. The AO and his partner are from a different precinct, and they're worried about their car, which was parked on the bridge. The sergeant tells them to leave the keys with him and get on the bus. They're worried they're going to get in trouble for losing their car. At this point, some other policeman in charge has split us into different groups, and my original AO's partner is now my AO. We get on the bus ... We find out we're going to Bed-Stuy.
Outside the station, we wait in the bus a bit. The driver remarks that we smell better than typical inmates. One of the AOs comes in to take his guy's information. My AO forgets who he had, so he just grabs seven random people. I get let out with a group and apparently have a new AO, one I've never seen before.
We get to the police station. The cops there can't believe what's going on. So much paperwork! So much processing! As each new wave of people come in, they go, "more?!?" It feels like this is the first time they've ever had to process anyone. There's no real system, they're just making it up as they go along, they keep switching what they're doing. My AO is writing down our information in a tiny notebook, and doing a bad job. "Home town?" Woodside. He writes "West Side." No, Woodside, in Queens. He adds "Queens" but doesn't change "West Side". West Side, Queens? What kind of New Yorker hasn't heard of Woodside?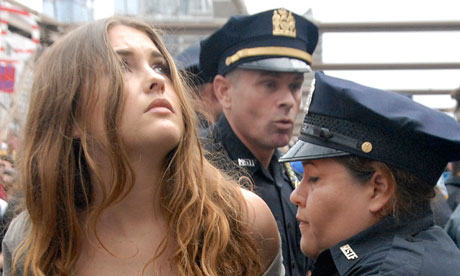 Police make arrests during Saturday's Occupy Wall Street protest on Brooklyn Bridge. Photograph: Stephanie Keith/AP
It's strange since we all have our IDs, but they don't seem to care for accuracy. They make a point of being unable to pronounce any remotely ethnic name.
The jail cells are completely full at this point, so they take us to the holding cell. We have basically enough room to stand, though if you sit with your knees to your chest, you can eke out enough room to rest your head; the women's cell is smaller.
And then we wait. They start letting us use the bathroom one at a time (there's none in the cell because it's a holding cell, not a jail cell). They tell us to go if we have to, because they won't let anyone go after that. When someone does need to use it later, a cop says "No, no more going to the bathroom." She starts crying though, so eventually another cop lets her use it. There is a lot of conversation about what happened that day, what is going to happen to us, and why we are all protesting.
They bring us water after a few hours, then some government cheese sandwiches: two pieces of old bread and a slice of cheese.
The holding cell room also houses their finger-print machine, which is the most high-tech thing in the station, and the only thing that seems to work, though no one seems to know how to operate it. Two or three protesters have their fingerprints taken. They're checking us for bench warrants, and a few have one. One guy had no idea, he just didn't go to court after a speeding ticket or something.
They gave some of us "D.A.T.s" and some of us summons. They said they changed their minds halfway through on what to give us. We were asking what the difference was, and they said there wasn't a difference (then why is it called different things?) The people with DATs had it for disorderly conduct, failure to disperse, and something else which I forget. My summons was for disorderly conduct, and I have to appear in court in December (there was one large group appearing in November, and another in December). It's kind of strange to divide the group into summons and DATs since the way they were "arresting" us was random, even voluntary, and we were shuffled around and rearranged so much that it was basically random the order we were brought to the police station, which was how they split us up between summons and DATs. Not that we were arrested or charged or read our rights; it was just a cop with a bunch of cuffs going "who's next?"
It's around 3am when we are all left out and free to go. The National Lawyer's Guild was out front checking our names off their list and taking our information down for further contact. They would guide us through the next step of the process when it comes time for our hearings. There's even talk that they could get all of this thrown out before we even have to go to court.
Julia Danner, Stony Point, NY
I was arrested with three other people by a commander. He cuffed us and threw us (he was rough) into the line, and was out of our vicinity before we could register his name or his badge number or anything that would further identify him.
We stood in line for about forty minutes or so and then were loaded onto the MTA bus. We were driven to the 75th Precinct in Brooklyn--On the way, the bus we were in actually picked up a pedestrian and took her to her next stop!
Once at the precinct, we were taken in and it appeared (which was later confirmed by an officer) that they were in no way prepared and had not been expecting us. I was questioned very briefly by a rough and abrasive officer about my name, my age, etc. He then looked me up and down and started to write something next to my ethnicity and then very harshly demanded "Are you even white?" I was shocked by the question and before I could say anything, he scribbled something on the paper and physically moved me away from him into another line.
We were then all taken into the cell area and lined up against the wall to await formal processing. There were two young officers (both 23) who were charged with 'watching us', and proceeded to tell us that they had absolutely no idea what was going on or what we had even done. Then, the different arresting officers flowed through and picked up their arresting groups to go be processed.
My group and I (three other women) were never collected nor did we see our arresting officer. We stood against the wall for at least 45 minutes longer than everyone else (they were in the cells by that time) until someone finally listened to us say that we had yet to be collected by our officer.
We were then assigned a 'new arresting officer', Officer Titus, and uncuffed, and put in a cell. Something that I did notice was that different police officers were taking out their personal phones and taking pictures of those of us against the wall. We were released around 1:30 am.
Lena Tsodikovich, 24, freelance writer, Brooklyn, NY
I was bussed with about 40 women, a 64-year old male member of the press, and a trans-woman to the 75th precinct in Brooklyn. We arrived after 8pm to a small overcrowded facility, were lined up against a wall for over an hour, and photographed incessantly by plainclothes detectives. Nobody was read their rights or formally charged. Despite pleas from some of the women, we were denied water and bathroom access for over four hours, resulting in some accidents.
Our arresting officers were interchangeably supportive, annoyed, mocking and nonchalant. Some of them offered jokes like "Whoever doesn't eat meat, raise your hands" and mic checks that confused detainees attempting to set up a buddy system for returning to Liberty Plaza upon release. Some of them seemed to stretch the hours to rack up overtime. Others passed out toilet paper and sanitary items in the holding cells. Some kept locally arrested men from harassing us. Many asked if it was all worth it. Most of the police remained respectful.
Related: Abner Louima and Scandals and allegations of the New York City Police Department From Wikipedia, the free encyclopedia
Karl Cohen - Association International du Film d'Animation-SF OCTOBER 2011 Newsletter
This issue includes an article on SIGGRAPH 2011, THE LATEST REVELATIONS ABOUT OUTSOURCING ANIMATION JOBS FROM THE US, TWO RECENT REPORTS ARE CRITICAL OF CHILDREN'S TV, lots of shorter news items, obituaries (including memories of Don Albrecht as the last item in this issue), and our flyer (minus illustrations) for our Animation Day Celebration - Ron Diamond's 13th Annual Animation Show of Shows -

We Are The Working Poor - Tribute to the Wall Street Protests - music by Tin Bird Choir
World Health Organization has classified SmartMeter
Radiation as "possibly carcinogenic to humans."

PG&E Smart Meters via prez @ usa-exile

My Blank Brain: Road Trip to Marfa by James Stark
On the road to Marfa Texas for the Chinati Foundation's 25th Museum anniversary weekend. On Saturday and Sunday the Chinati permanent collection and Donald Judd's Marfa home and his three studio spaces will be open to the public for free self guided tours. I don't know a lot about Donald Judd and the Chinati Foundation and in a way I don't want to know to much and let the element of surprise take over.
This trip will also be a dry run for a future project of photographing America. Instead of trying to photograph "The Real America" by searching the back roads and out of the way places of the past I want to travel the interstates which means I will probably end up photographing a lot of Fast Food eateries. First stop, Vegas.
In Memory of Steve


Steve Jobs, 1955-2011
Apple has lost a visionary and creative genius, and the world has lost an amazing human being. Those of us who have been fortunate enough to know and work with Steve have lost a dear friend and an inspiring mentor. Steve leaves behind a company that only he could have built, and his spirit will forever be the foundation of Apple.
If you would like to share your thoughts, memories, and condolences, please email rememberingsteve@apple.com
Obama Resigns Presidency:
Joins G.W. Bush Jr. in:
"Me & My Shadow Government"
Vaudeville Tour?
Because: California Cancer Patients Can Be Brutal If One Attempts To Take Their Medicine Away.
Pot shots
The US government is waging a Reefer Madness-style war of words and deeds on the country's cannabis growers.
Mark Honigsbaum, guardian.co.uk, Wednesday 8 August 2007 14.30 EDT, Article history, Article Source
What is the most valuable cash crop in America? If you answered wheat or corn then either you've been eating too many Fruit Loops or you haven't been inhaling deeply enough. As any fan of Weeds - Showtime's hit series about a dope-dealing suburban mom - will tell you, when it comes to hard cash these days, cannabis is king.
According to a study by John Gettman of the Coalition for Rescheduling Cannabis, marijuana cultivation in the US is now worth a staggering $35bn (£17.3bn) a year, making old Mary J bigger than corn and wheat combined.
And that's just the illegal variety. Cross the Californian state line and search out a sympathetic physician and you can purchase pot and even cannabis-laced Munchy Way chocolate bars perfectly legally at one the state's 600 medical marijuana dispensaries. Little wonder that the White House is up in arms. Never mind the war on terror, scream the neo-cons, what about the war on weed?
Perhaps that explains why last month the Drug Enforcement Agency torched 60,000 marijuana plants with a street value of $30m concealed in a forested preserve in Cook Country, Illinois, as part of a nationwide campaign against marijuana cultivation on public land. Or why two weeks ago the DEA raided 10 marijuana dispensaries in Los Angeles and charged four operators with violating the Controlled Substances Act. Or why the DEA has been using the same federal drug laws to target the cultivation of industrial hemp on Indian reservations.
Never mind that hemp, used in everything from rope-making to clothing to car door insulation, is ideal for the dry climate of the Pine Ridge reservation in South Dakota, where farmers like Alex White Plume and other members of the Ogala Sioux tribe eke a living. Or that hemp contains only traces of THC - the psychoactive ingredient in marijuana that gets you high - or that in the 1930s the federal government encouraged the Ogala to cultivate hemp to ease the effects of the Great Depression. According to the DEA, hemp fields could be used to conceal high THC-bearing strains, hence the feds' "zero tolerance" policy.
The crackdown comes as Bush's drug czar John Walters - in a series of statements that recall the Reefer Madness campaigns of the 1930s - has sought to demonise marijuana in the public's mind, claiming the current strains are far stronger than the "mom and pop" varieties popular in the 1960s and 70s. In fact, according to the DEA's own handbook, of more than 4, 600 domestic strains analysed by the government between 1998 and 2002, fewer than 2% were found to contain THC levels above 20%.
But such is the paranoia in the US today about any form of "subversive activity" that now even local law enforcement officials are getting in on the act - hence the raid last month on Dennis "Day" Yusko, a 71-year-old hippy and veteran of the Woodstock festival by anti-narcotics police dressed in Kevlar jackets (Yusko, a leading light in Woodstock's Rainbow Tribe, was charged with possession of just two grams of marijuana, hardly enough to get a hamster buzzed, let alone Fat Freddy's Cat).
The irony is that the crackdown coincides with the 70th anniversary of the Marijuana Tax Act, a law that like the Controlled Substances Act which replaced it, proved a spectacular failure. The 1937 act was conceived as a tax on buyers and sellers, but the penalties for non-compliance were so draconian that it effectively functioned as a ban, prompting the removal of cannabis from the US Pharmacopeia in 1942 (because it required buyers to purchase a stamp, it also clashed with the Fifth Amendment right against self-incrimination). Unfortunately, the 1970 Controlled Substances Act has proved even more punitive, placing marijuana in the same category as heroin and LSD, with stiff 20-year jail terms for those caught "trafficking" across state lines.
Yet for all that the White House has sort to demonise weed, dope remains as popular as ever. In a survey last year, 28 million Americans admitted smoking pot and approximately 85% of high school seniors described marijuana as "easy to get" - a figure that has remained virtually unchanged since 1975. And this despite a record 800,000 busts last year, nearly all for simple possession.
As Rob Kampia, executive director of the Marijuana Policy Project, which has been pushing for decriminalisation of marijuana, puts it: "It's hard to think of a more spectacularly bad, long-term policy failure than our government's 70-year war on marijuana users."
So will the White House roll over and agree to take a hit on this one? Don't count on it. Although California, in common with 11 other states, has deemed the sale of marijuana to treat such medical conditions as glaucoma, cancer and Aids legal and House Democrats are pushing for a ban on the use of federal funds by the DEA to prosecute medical marijuana patients, the justice department argues that the dispensaries are in violation of the Controlled Substances Act and charges the operators with being little better than licensed drug dealers. The result is that the stage is now set for a classic federalist-style confrontation over state's rights, with hundreds of medical marijuana cases pending in the Californian courts.
But perhaps we should take heart from the reaction of medical marijuana patients. Earlier this year, they risked arrest by blockading clinics in Santa Monica ahead of DEA raids. Now, with the first court hearings pending, they're threatening to take their campaign state-wide. Proof positive, you might think, that the new strains of marijuana aren't quite the lifeforce-sapping evil portrayed by opponents.

Beatles Cartoon STEREO - I Am the Walrus via Paul Krassner
Did Cannabis Prohibition Kill Steve Jobs?
Thursday, 06 October 2011 14:43, Article Source
Apple co-founder Steve Jobs died yesterday after a seven-year battle with pancreatic cancer. In 2009, he had a liver transplant.
Cannabis activist Steve Kubby, who's chief officer of the Regulate Marijuana Like Wine initiative campaign in California and a cancer survivor, tells CelebStoner:
One of Job's closest friends, Daniel Kottke, talked with Jobs about using our medical marijuana lozenges to treat his illness.We provided Jobs with peer-reviewed study on the cancer-fighting properties of cannabis, for which I am, literally, living proof.
Unfortunately, Jobs was told if it didn't work and he tested positive for cannabis, he would be denied a liver transplant, which his physicians told him was his only other option. Steve Jobs decided against using medical cannabis to treat his cancer, not based on science or medicine, but upon the consequences for him if he used this legal medicine, because of Prohibition and a federal government that puts policy above lives.
"The loss of this visionary pioneer is a loss for the entire planet. Tragically, it appears it might have been prevented."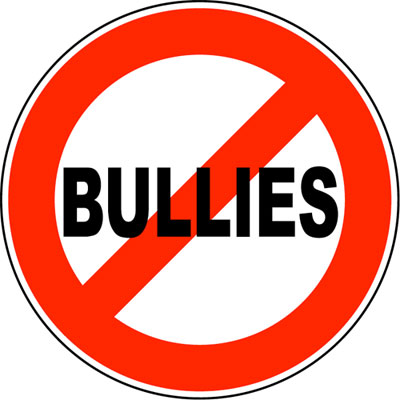 Obama Administration Bullies Cancer Patients?
New federal marijuana enforcement actions
raise questions for local officials
Written by Elizabeth Larson, Lake County News, Saturday, 08 October 2011, Article Source
NORTHERN CALIFORNIA – Federal officials gathered in Sacramento on Friday morning to announce a coordinated crackdown on the state's for-profit marijuana dispensaries in response to what they said has been a dramatic increase over the past two years in problems associated with the marijuana business.
US Attorneys Melinda Haag, Benjamin B. Wagner, André Birotte Jr. and Laura E. Duffy said the statewide enforcement effort is focused on curtailing "the large, for-profit marijuana industry" that has developed in California since the passage of Proposition 215, the Compassionate Use Act of 1996.
In response to the stepped up enforcement actions announced this week, marijuana activists said the federal government's war on dispensaries could have adverse impacts on California, already suffering from budget struggles and several years of deep recession.
In particular, California NORML called the action "an example of unwarranted federal overregulation."
California NORML estimates the California's medical marijuana industry accounts for between $1.5 billion and $4.5 billion in sales, tens of thousands jobs and more than $100 million in taxes.
In Lake County, the federal actions also raise questions about recently approved ordinances to regulate dispensaries and cultivation.
In the federal Northern District, which includes Lake County, owners of marijuana stores operating near schools and other locations where children congregate reportedly have been warned by Haag that their operations are subject to enhanced penalties and that real property involved in the operations is subject to seizure and forfeiture to the United States.
"Although our initial efforts in the Northern District focus on only certain marijuana stores, we will almost certainly be taking action against others," said Haag. "None are immune from action by the federal government."
Proposition 215, according to the federal prosecutors, has given rise to drug-trafficking enterprises that operate commercial grow operations and intricate distribution systems, and hundreds of marijuana stores across the state, and they're pledging to clamp down on such organizations.
While the voter-approved Proposition 215 decriminalizes marijuana's use for medical reasons in California, federal officials say that law conflicts with the federal Controlled Substances Act, which makes the sale and distribution of marijuana illegal.
They also allege that California's marijuana industry is not about compassion for the sick, but is using Proposition 215 as a cover for profiteering and criminal activity in the No. 1 producing marijuana state in the nation.
Actions federal officials have indicated they will take in the enforcement include civil forfeiture lawsuits against properties involved in drug trafficking activity; letters of warning to the owners and lien holders of properties where illegal marijuana sales are taking place; and criminal cases targeting commercial marijuana activities, including arrests over the past two weeks in cases filed in federal courts in Los Angeles, San Diego, Sacramento and Fresno.
The US Attorneys reported that dozens of letters have been sent over the past few days to the owners and lien holders of properties where commercial marijuana stores and grows are located.
Those letters have warned that property owners risk losing their property and money derived from renting the space used for marijuana sales.
In a Friday statement, Deputy Attorney General James Cole of the US Department of Justice said the department won't focus its investigative and prosecutorial resources on individual patients with serious illnesses like cancer or their immediate caregivers, but it will prosecute "significant violations" of the Controlled Substances Act and related federal laws.
"The federal enforcement actions are aimed at commercial marijuana operations, including marijuana grows, marijuana stores and mobile delivery services – all illegal activities that generate huge profits," said Birotte, US Attorney for the Central District of California.
The action's timing and motivation is raising questions for marijuana proponents.
"In this time of economic hardship, it makes absolutely no sense to drive legal medical marijuana providers out of business, force consumers onto the criminal market, and suppress this economical alternative to more costly but less efficacious prescription medicines," California NORML Director Dale Gieringer said in a statement on the group's Web site.
Unknown local impacts
Earlier this week, the federal Second District Court of Appeal struck down portions of a Long Beach ordinance regulating dispensaries and collectives through a permitting process, saying that such a process is preempted by federal law.
County Counsel Anita Grant and her staff had begun assessing that decision and its potential ramifications by the time the US Attorneys announced their crackdown late in the week.
Grant said Friday there weren't yet enough specifics to understand the overall significance on the local level of the stepped up federal enforcement actions, and what they might mean for the county's efforts to regulate the number of dispensaries as well as cultivation.
Both the appeals court decision and criminal enforcement may make a referendum against the supervisors' Aug. 16 passage of an ordinance limiting dispensaries in county jurisdiction to five a moot point.
This week county Registrar of Voters Diane Fridley said there were enough valid signatures submitted in support of the referendum to qualify it to go before the county's voters.
The referendum is due to go before the Board of Supervisors on Tuesday, Oct. 18, according to County Administrative Officer Kelly Cox.
At that time the board can choose to repeal the ordinance or put the referendum on the ballot, Cox said.
While it appears that the federal enforcement is going to focus on large-scale operations, Grant said her read of the issue so far is that any storefront commercial dispensary is considered an illicit operation by federal prosecutors – a point that was reinforced by Haag's Friday statement that "none are immune" from the crackdown.
Grant said she was not aware of federal officials contacting the county about its new marijuana enforcement campaign.
Likewise, District Attorney Don Anderson said Friday he hadn't been contacted regarding the federal actions.
Earlier this year local officials in some jurisdictions around the state had been warned by federal prosecutors that they could be criminally liable for permitting dispensary operations.
Lake County Community Development Director Rick Coel had Lake County News in previous interviews that his concerns about that potential liability had led him to try to craft local ordinances to protect the county.
Baby Murdering War Criminals Walk Free
Democrats, under Obama, with Nancy Pelosi's help, when they had it all, give the Criminal Bush Administration a free pass for lying to the American People, murdering and maiming: women, children, innocent civilians, our military, ... establishing torture; including sodomy of children, and go after medical marijuana, that does not kill like tobacco or alcohol, allows a cancer patient to deal with side effects of treatment, and produces taxable income?
Maybe Congressman Dennis Kucinich Should Have Been Elected President?

Kucinich calls for Bush Impeachment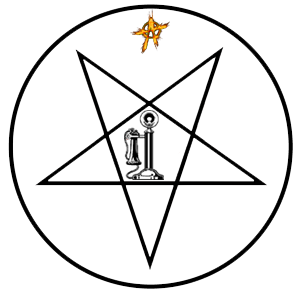 Telecom Crimes
Congress votes to immunize lawbreaking telecoms, legalize ...
Jul 9, 2008 ... It plainly violates the Fourth Amendment." EFF, the other non-profit organization behind the telecom lawsuits, announced the same, ...
The Democratic-led Congress this afternoon voted to put an end to the NSA spying scandal, as the Senate approved a bill -- approved last week by the House -- to immunize lawbreaking telecoms, terminate all pending lawsuits against them, and vest whole new warrantless eavesdropping powers in the President.
The vote in favor of the new FISA bill was 69-28. Barack Obama joined every Senate Republican (and every House Republican other than one) by voting in favor of it,
while his now-vanquished primary rival, Sen. Hillary Clinton, voted against it. John McCain wasn't present for any of the votes, but shared Obama's support for the bill. The bill will now be sent to an extremely happy George Bush, who already announced that he enthusiastically supports it, and he will sign it into law very shortly. [Continue Reading]
http://www.salon.com/opinion/greenwald/2008/07/09/fisa_vote/ - RELATED: Telecom Crimes & Punishment
Time For A Corporate Death Penalty
Senate Approves Telco Amnesty, Legalizes Bush's Secret Spy Program ...
That amendment got 57 votes, but due to an agreement by Senate Majority ..... It's also not in violation of the constitution, as it only applies to non-citizens. ..... 4th. Every law that alters the legal rules of evidence, and receives ... [Continue Reading]
http://blog.wired.com/27bstroke6/2008/02/senate-approves.html - RELATED: Telecom Crimes & Punishment
Wiretapping, Telecom Companies, and You | The Legality
Feb 20, 2008 ... Discussion of warantless wiretapping, telecom immunity, ... Warrantless wiretaps violate the Fourth Amendment guarantee of freedom from ...
The telecom companies have a powerful ally in the U.S. federal government: officers of the federal government who approved wiretaps without a warrant may face widespread civil or criminal liability if any wrongdoing comes out in court. The law takes abuse of power very seriously, and under 50 U.S.C. § 1809, an agent of the government who monitors an illegal wiretap or uses information obtained from unlawful surveillance can be punished with a fine of $10,000, five years in jail, or both. [Continue Reading]
http://www.thelegality.com/archives/26 - RELATED: Telecom Crimes & Punishment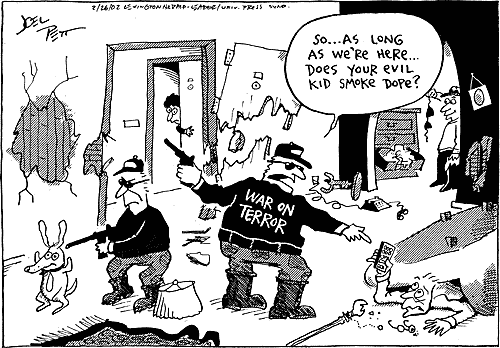 So...As Long As We're Here... Does Your Evil Kid Smoke Dope?
Arrest the Bush Administration for War Crimes!
Supermarket to the World Almost Turns Town to Toast?
Explosions rock town as derailed ethanol cars ignite
By Karen Hawkins, Associated Press Saturday October 8, 2011 7:08 AM, Article Source
TISKILWA, Ill. — With flames shooting to the pre-dawn sky from a train derailment just blocks from her home, a 17-year-old girl refused to evacuate until she helped a paralyzed young neighbor with cancer get to safety. She then banged on the doors of seven houses to make sure other neighbors were awake and out of harm's way.
"In small communities, you know everybody," Cynnandra Luttrell said. "It means more."
Explosions shook the north-central Illinois village of Tiskilwa early yesterday when a freight train loaded with highly flammable ethanol crashed and ignited forcing the evacuation of hundreds of residents. Most were allowed to return home last night.
Capt. Steve Haywood of the Ottawa Fire Department said the train's tanker cars were shipping ethanol and other materials for Decatur-based corn processor Archer Daniels Midland Co. when it derailed about 2 a.m. At least six tanker cars burned, he said. No injuries were reported.
The evacuation of Tiskilwa, a village of about 800 people about 100 miles west of Chicago, was strictly precautionary and there was no immediate danger, said Les Grant, a spokesman for Bureau County Emergency Management.
Twenty-six cars on the 131-car train derailed, but as of last night, the wreckage was still preventing officials from figuring out the cause.
Computer Virus Tracking US Drones
by Bryant Jordan, Military.com, October 08, 2011, Article Source
Who's watching the watchers?
That's the question the defense officials are asking with the discovery that a computer virus has infected the U.S.-based control stations of Predator and Reaper drones, tracking every keystroke made by the pilots as they guide the vehicles on their missions.
The drones, which conduct reconnaissance and combat missions, continue to fly, according to an official interviewed by Reuters, who spoke on condition of anonymity.
"Something is going on, but it has not had any impact on the missions overseas," the official said.
The military's fleet of Predators and Reapers has evolved in capabilities, size and importance over the past decade, quickly moving from largely reconnaissance and intelligence-gathering aircraft to hunter-killers. Their use in targeting and killing suspected terrorists has been widely hailed by U.S. officials, though they've also spark controversy when strikes have led to the deaths of innocents.

Israel attacks Iran with Computer Virus
A Meteor Storm Tonight: Watch The Draconids!
By Tommaso Dorigo, October 8th 2011 05:42 AM, Article Source
The Draconids (also called Giacobinids) are a meteor shower associated to comet Giacobini-Zinner (see below for a 100-year-old picture of the comet). While most years this shower passes unnoticed to all but few professionals and experts amateurs, yielding only very few meteors in the nights between October 6th and 10th, every once in a while the Draconids do put up a real show, producing hundreds, or even thousands of meteor streaks per hour in clear skies.
This year is the right one: the Earth will pass through filaments of debris that the comet left in its passages of 1887-1926. According to international expert Peter Jenniskens (who wrote a "bible" on meteor showers a few years ago - I reviewed it here),
Recent outbursts are insignificant compared to what can happen when Earth passes through the densest parts of a trail. The best return in future years will be the anticipated storm of October 8th, 2011. (Meteor Showers and their Parent Comets, Cambridge Univ. Press 2006, p.334)
Despite being less famous than other streams, Draconids produced in the past some of the best-remembered storms, with Zenith Hourly Rates of about 10,000 both in 1933 and 1946. A witness, Alasdair Mac Ranouill, recalls the 1946 encounter:
I remember driving at night during this meteor storm -it was literally like a snow storm, with so many flakes coming at me; so many lights, many more than were possible to count. Sometimes I wonder why the Leonids get more attention in the news than the Draconids ?
By the way: the Zenith Hourly Rate is the number of meteors that an observer could see in a clear sky if the radiant point of the shower were located at the zenith. Observable rates are always smaller, due to the radiant being lower (with an effective rate decreasing with the cosine of the angle between radiant and zenith), and to less-than-perfect sky conditions (clear sky, no moon, no light pollution, limiting magnitude of +6.5).
Jenniskens notes that the 1946 storm occurred with a full moon in the sky; yet the slow speed of the meteors with respect to the Earth must have made many of them slow enough that they were still visible when other ones appeared.
So what to expect this year ? Predictions differ. Most of them tell of rates in the ZHR=600-1000 range, but a few differ (for instance Michael Maslov and Aldo Vitagliano), predicting that the Earth will miss the bulk of the dust, passing only close to its periphery, and yielding smaller counts.
The predicted encounters with the most dense regions will occur at 19.09 and 21.57 Italian time - that is two hours past the Universal Time (17:09, 19:57). Observers in the United States will have to catch a flight to see the storms, while ones in Eastern Europe and the middle East are ideally located to observe an evening shower.
So please, if you have a chance, peek out of your window at about the specified times. Better still, go to a dark location and lay down staring at the sky. But don't overdo it: the almost full moon will anyway prevent you from observing most of the meteor streaks, so light pollution will not be a limiting factor. If the ZHR is really 1000, you should expect to observe a rate of about a meteor every ten seconds or so at the peak. But who knows, maybe higher rates could occur!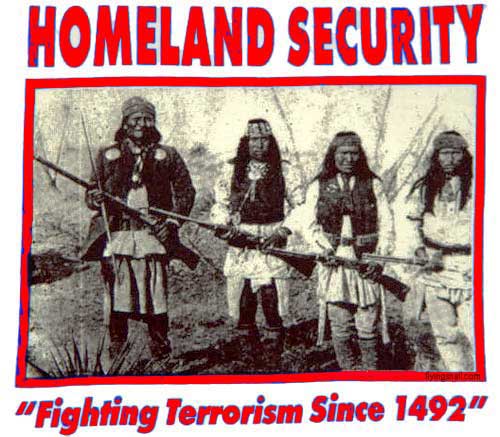 Native Americans Have Been Fighting Terrorism Since 1492
PETITION: NATIONAL HOLIDAY FOR NATIVE AMERICANS

John Trudell, Crazy Horse
Muslim and Christian graves desecrated in Israeli city of Jaffa
Militant Jewish settlers smash tombs and spray stones with graffiti on Yom Kippur and fire bomb is thrown at synagogue
Reuters, guardian.co.uk, Sunday 9 October 2011 11.31 BST, Article history, Article Source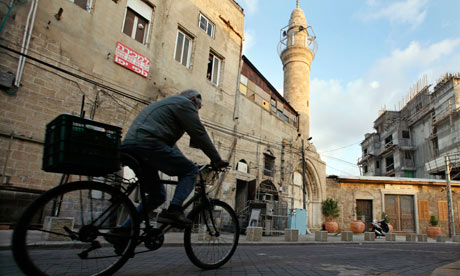 Jaffa, south of central Tel Aviv, where graves were desecrated on Yom Kippur. Photograph: Gil Cohen Magen / Reuters/Reuters
Dozens of gravestones have been desecrated at Muslim and Christian cemeteries and a fire-bomb thrown at a synagogue in Jaffa, Israel, on Yom Kippur, the Jewish Day of Atonement.
At least five tombs were smashed and around 20 others sprayed with Hebrew graffiti, including 'Death to Arabs' and 'Price Tag' – a slogan used by militant Jewish settlers in the occupied West Bank and their supporters.
The "price-taggers" have vowed to avenge any move by Israel to uproot West Bank settlement outposts built without Israeli government permission, and have set fire to mosques and vandalised both Israeli and Palestinian property.
Police spokesman Micky Rosenfeld said a fire-bomb thrown onto the roof of a synagogue in the Jaffa area caused no damage or casualties. He said an investigation had been launched and that patrols had been stepped up.
A few dozen Israelis and Palestinians turned out in a show of protest against the attacks and a local councillor blamed settlers. Jaffa is the ancient part of Tel Aviv, with a mixed Jewish and Arab population, including Christians and Muslims.
"All these extreme settlers are doing different activities and they are not paying a price for anything," said Sami Abu-Shehadi, a member of the Tel Aviv-Jaffa municipality council. "Settlers have been saying that they want to bring the conflict inside [Israel] and this is exactly what they are doing now," he said.
Rosenfeld said there was no initial indication the suspects were settlers or settler supporters, and that there was also a possibility that they might be football hooligans.
Israeli president Shimon Peres condemned the vandalism. "The desecration of graves is a forbidden and criminal act that defames our honour and is contrary to the moral values of Israeli society," he said.
On Monday, a mosque in a Bedouin village in northern Israel was set on fire and graffiti sprayed on its walls in an attack authorities have blamed on hardline Jewish settlers. The attacks have drawn broad condemnation from top Israeli leaders and Peres, and the country's chief rabbis visited the scene in a bid to calm tensions.
In 2005 a Jewish couple was charged for throwing a pig's head into a Tel Aviv mosque in an attempt to derail Israel's pullout from Gaza, which went ahead in August of that year.
In 2008 riots erupted in the coastal city of Acre in northern Israel when Jews accosted an Arab man who drove his car into a predominantly Jewish neighbourhood during Yom Kippur when all traffic halts and the country shuts down for 24 hours.
The Dirty Work of Zionism Is Not Finished Yet
Even today I am willing to volunteer to do the dirty work for Israel, to kill as many Arabs as necessary, to deport them, to expel and burn them, to have everyone hate us, to pull the rug from underneath the feet of the Diaspora Jews, so that they will be forced to run to us crying. Even if it means blowing up one or two synagogues here and there [?9/11?], I don't care. And I don't mind if after the job is done you put me in front of a Nuremberg Trial and then jail me for life. Hang me if you want, as a war criminal… What you lot don't understand is that the dirty work of Zionism is not finished yet, far from it. - Ariel Sharon, Ex Israel Prime Minister, Zionist, 1982
A Few Weeks After 9/11:
Every time we do something you tell me America will do this and will do that . . . I want to tell you something very clear: Don't worry about American pressure on Israel. We, the Jewish people, control America, and the Americans know it. - 3 October 2001 - Israel Prime Minister, Ariel Sharon, Zionist
Peace Can Be Universal Without Zionists!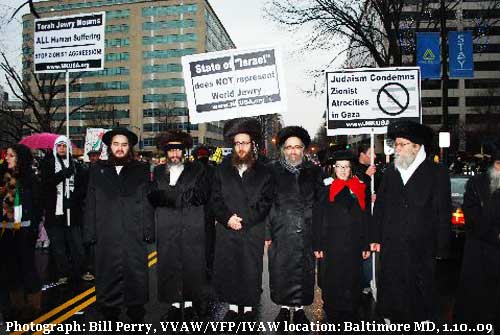 Photograph: Bill Perry, VVAW/VFP/IVAW location: Baltimore MD, 1.10.09
Ten Observations About Newt Gingrich's Adultery Rationale
By Bruce Handy, Vanity Fair, 11:00 AM, March 10 2011, Article Source

Republican Adulterer Newt Gingrich Photograph by Steve Pope/Getty Images.
In an interview with the Christian Broadcasting Network this week, Newt Gingrich blamed his history of philandering [adultery] on patriotism: "There's no question at times of my life, partially driven by how passionately I felt about this country, that I worked far too hard and things happened in my life that were not appropriate." Which raises many questions, and prompts a few conclusions.
To wit:
1. This must be a recent insight of Gingrich's, because a quick Google search shows he never cited Bill Clinton's love of country during the 1998 impeachment drive.
2. If loving America leads to full-on adultery, does loving your home state lead to office-party flirting?
3. Ewww. Where does loving France or Greece lead?
4. If a congressperson voted for both the Patriot Act and the Defense of Marriage Act, is he or she a hypocrite?
5. Is singing "God Bless America" a form of masturbation?
6: The Statue of Liberty: hot or not?
7. If doing a good thing—loving your country—makes you also do a bad thing—cheat on your spouse—does that mean we live in a godless, amoral universe, or merely one based on The Seduction of Joe Tynan?
8. Will "feeling passionate about this country" become the new "hiking the Appalachian Trail"?
9. This, of course, is the reason Barack and Michelle Obama have such an unusually steady political marriage: they HATE America.
10. I hate America too, honey.
Lee backs crackdown;
Avalos: "I stand with Occupy SF"
by Steven T. Jones, San Francisco Bay Guardian, 10.06.11 - 2:43 pm, Article Source
Mayor Ed Lee has just released a statement on last night's police raid of the Occupy San Francisco encampment – claiming to basically support the movement but also support the harsh police crackdown and seizure of tents, food, and other personal property – that offers a sharp contrast to the position of his mayoral rival, John Avalos, who is condemning the SFPD's actions.
Once again, as Lee also did this week in defending businesses that seize money set aside for employee health care costs, our "consensus and civility" mayor is showing that if you try to stand for everything, you end up standing for nothing. Yet Avalos understands that there are times when one side is simply wrong and that supporting the people means being willing to fight for them.
On both issues, Lee mouthed the meaningless "jobs" defense, claiming that he was trying to help working people by letting their employers raid their health care funds, allowing restaurants to fraudulently jack up their bills, or directing the police to seize their tents and food. That's not just pandering, it's insulting.
I've tried unsuccessfully to get Lee's office to offer more detailed explanations of his positions, but they're so far sticking to prepared statements that are riddled with contradictions. So we're just going to run the full statements by Lee and Avalos and let you decide who makes more sense and best reflects San Francisco values.
Lee wrote:
"I understand and sympathize with the anxiety and frustration felt by so many in our country caused by a lingering recession and joblessness. That's why I am doing everything I can to create jobs, get people back to work and make our families stronger here in San Francisco. I support the spirit of the Occupy Wall Street movement that calls for peacefully assembling to protest and bring national attention to disparity issues in our country.
"In San Francisco, protesters are acting within their First Amendment right to free speech and freedom to assemble. While allowing for peaceful protests, we also must ensure that our streets and sidewalks remain safe and accessible for everyone. I will continue to work closely with our Police Chief to ensure San Francisco responds appropriately to these demonstrations.
"San Francisco is a city that embraces free speech and freedom to assemble like no other city."
Indeed, no other city among the 60 or so that have followed the Occupy Wall Street example of occupying public spaces has sent police and trucks in to raid encampments in the middle of night, so San Francisco is indeed alone in its treatment of the movement that Lee shamelessly claims to support.
And now Avalos:
"Last night I gathered in solidarity with the protesters Occupying San Francisco. Like many people all over the country, I have been watching this protest gather strength and grow as more and more of us, more of the 99 percent, demand accountability from the corporations and people who are responsible for the destruction of our economy and devastation of our families.
"I came to down to observe the protest last night in response to summons from protesters and a notice from the police accusing their encampment of a number of minor infractions, ranging from open flames on a city street or sidewalk to serving food without a permit. I observed and negotiated with police in good faith to keep the peace and allow the encampment to remain, only to hear of a crackdown shortly after I left.
"This is not the San Francisco that I know. This is not the San Francisco I love. This City has served as a sanctuary for free speech and assembly for generations, and we must protect that legacy. With our unemployment rate nearing 10 percent, we have a responsibility to be a sanctuary for the 99 percent.
"Instead, last night we witnessed that 99 percent being detained, arrested, and intimidated with force.
"My vision is of a true sanctuary city - one that protects our right to free speech and assembly, and one that holds real criminals accountable. This should be a city for the rest of us - for the 99 percent. I stand with Occupy SF."

Money Room: Social Security Reform - "Grab Life By the Balls" Plan via Fred
Mike Wilhelm writes, "Thought you'd like this:"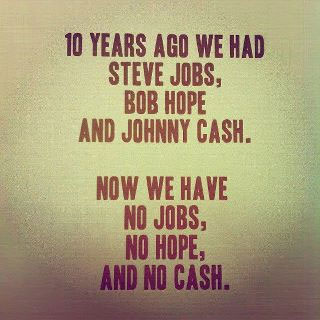 10 YEARS AGO WE HAD STEVE JOBS, BOB HOPE, AND JOHNNY CASH. NOW WE HAVE NO JOBS, NO HOPE, AND NO CASH.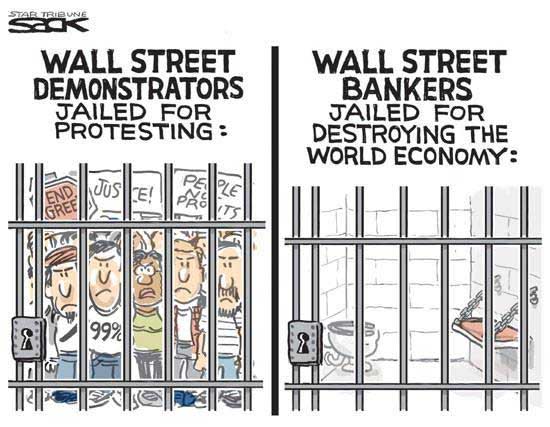 On the left: WALL STREET DEMONSTRATORS JAILED FOR PROTESTING (many people in jail) via Mike Wilhelm
On the right: WALL STREET BANKERS JAILED FOR DESTROYING THE WORLD ECONOMY (no corporate criminals in jail)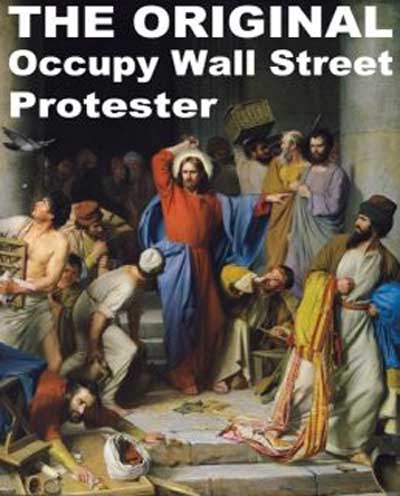 The Original Occupy Wall Street Protestor
Jesus Throwing Zionist Neocon Money Changers Out of the Temple

Blackwell's Jazz on My Mind Presents- Vince Lardear & Quartet at Gallucio's Restaurant Part 3 via Steven Leech
It's in all our interests to understand how to stop another Great Depression
When a man like Steve Keen says the trillions spent on refinancing the banks has truly stuffed us, we really should listen
George Monbiot, guardian.co.uk, Monday 10 October 2011 19.29 BST, Article history, Article Source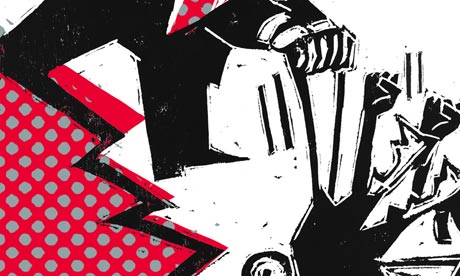 Illustration by Daniel Pudles
I stumbled out into the autumn sunshine, figures ricocheting around my head, still trying to absorb what I had heard. I felt as if I had just attended a funeral: a funeral at which all of us got buried. I cannot claim to have understood everything in the lecture: Sonnenschein-Mantel-Debreu theory and the 41-line differential equation were approximately 15.8 metres over my head. But the points I grasped were clear enough. We're stuffed: stuffed to a degree that scarcely anyone yet appreciates.
Professor Steve Keen was one of the few economists to predict the financial crisis. While the OECD and the US Federal Reserve foresaw a "great moderation", unprecedented stability and steadily rising wealth, he warned that a crash was bound to happen. Now he warns that the same factors that caused the crash show that what we've heard so far is merely the first rumble of the storm. Without a radical change of policy, another Great Depression is all but inevitable.
The problem is spelt out at greater length in the new edition of his book Debunking Economics. Like his lecture, it is marred by some unattractive boasting and jostling. But the graphs and figures it contains provide a more persuasive account of the causes of the crash and of its likely evolution than anything that has yet emerged from Constitution Avenue or Threadneedle Street. This is complicated, but it's in your interests to understand it. So please bear with me while I do my best to explain.
The official view, as articulated by Ben Bernanke, chairman of the Federal Reserve, is that both the first Great Depression and the current crisis were caused by a lack of base money. Base money, or M0, is money that the central bank creates. It forms the reserves held by private banks, on the strength of which they issue loans to their clients. This practice is called fractional reserve banking: by issuing amounts of debt several times greater than their reserves, the private banks create money that didn't exist before. Conventional economic theory predicts that when the central bank raises M0, this triggers a "money multiplier": private banks generate more credit money (M1, M2 and M3), boosting economic growth and employment.
Bernanke, echoing claims by Milton Friedman, believed that the first Great Depression in the US was propelled by a fall in the supply of M0, which, he said, "reinforced … declines in the money multiplier". But, Keen shows, there is a weak association between M0 supply and depression. There were six occasions after the second world war when M0 supply fell faster than it did in 1928 and 1929. On five of these occasions there was a recession, but nothing resembling the scale of what happened at the end of the 1920s. In some cases unemployment rose when the rate of M0 growth was high and fell when it was low: results that defy Bernanke's explanation. Professor Keen argues that it's not changes in M0 that drive unemployment, but unemployment that triggers changes in M0: governments issue more cash when the economy runs into trouble.
He proposes an entirely different explanation for the Great Depression and the current crisis. Both events, he says, were triggered by a collapse in debt-financed demand. Aggregate demand in an economy like ours is composed of GDP plus the change in the level of debt. It is the sudden and extreme change in debt levels that makes demand so volatile and triggers recessions. The higher the level of private debt, relative to GDP, the more unstable the system becomes. And the more of this debt that takes the form of Ponzi finance – borrowing money to fund financial speculation – the worse the impact will be.
Keen shows how, from the late 1960s onwards, private sector debt in the US began to exceed GDP. It built up to wildly unstable levels from the late 1990s, peaking in 2008. The inevitable collapse in this rate of lending pulled down aggregate demand by 14%, triggering recession.
This should be easy enough to see with the benefit of hindsight, but what lends weight to Keen's analysis is that he saw it with the benefit of foresight. In December 2005, while drafting an expert witness report for a court case, he looked up the ratio of private debt to GDP in his native Australia, to see how it had changed since the 1960s. He was astonished to discover that it had risen exponentially. He then did the same for the United States, with similar results. He immediately raised the alarm: here, he warned, were the conditions for an economic crisis far greater than those of the mid-1970s and early 1990s. A massive speculative bubble was close to bursting point. Needless to say, he was ignored by policymakers.
Now, he tells us, a failure to address these problems will ensure that this crisis will run and run. The "debt-deflationary forces" unleashed today "are far larger than those that caused the Great Depression". In the 1920s, private debt rose by 50%. Between 1999 and 2009, it rose by 140%. The debt-to-GDP ratio in the US is still much higher than it was when the Great Depression began.
If Keen is right, the crippling sums spent on both sides of the Atlantic on refinancing the banks are a complete waste of money. They have not and they will not kickstart the economy, because M0 money supply is not the determining factor.
President Obama justified the bank bailout on the grounds that "a dollar of capital in a bank can actually result in eight or 10 dollars of loans to families and businesses. So that's a multiplier effect." But the money multiplier didn't happen. The $1.3 trillion that Bernanke injected scarcely raised the amount of money in circulation: the 110% increase in M0 money led not to the 800% or 1,000% increase in M1 money that Obama predicted, but a rise of just 20%. The bail-outs failed because M0 was not the cause of the crisis. The money would have achieved far more had it simply been given to the public. But, as Angela Merkel and Nicolas Sarkozy demonstrated over the weekend, governments have learnt nothing from this failure, and seek only to repeat it.
Instead, Keen says, the key to averting or curtailing a second Great Depression is to reduce the levels of private debt, through a unilateral write-off, or jubilee. The irresponsible loans the banks made should not be honoured. This will mean taking many banks into receivership. Otherwise private debt will sort itself out by traditional means: mass bankruptcy, which will generate an even greater crisis.
These are short-term measures. I would like to see them leading to a radical reappraisal of our economic aims and moves to develop a steady-state economy, of the kind proposed by Herman Daly and Tim Jackson. Governments and central bankers now have an unprecedented opportunity to learn from the catastrophic mistakes they've made. It is an opportunity they seem determined not to take.
• A fully referenced version of this article can be found on George Monbiot's website
Why Europe's debt crisis is a storm warning for Wall Street
The debt crisis engulfing Europe is heading for the US, former Wall Street bond trader Michael Lewis warns in his latest book
Paul Harris, guardian.co.uk, Monday 10 October 2011 19.30 BST, Article history, Article Source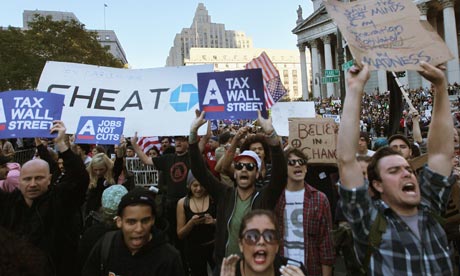 Rising anger … Occupy Wall Street protesters. Photograph: Mario Tama/Getty Images
The fire alarm goes off as Michael Lewis descends in the lift from his hotel room. As a security guard warns nervous-looking guests that the screaming sound was not a drill, it seemed the perfect introduction for a man whose new book about Europe's debt crisis is flying off American shelves.
"The world does seem to be falling apart," Lewis says. Even the briefest glance at the headlines would seem to confirm that opinion. As civil unrest flares in a near-bankrupt Greece and European leaders struggle to avert "contagion", it is hard not to worry that the Great Recession caused by the collapse of debt-laden banks might – horribly – be just a prelude to the even greater disaster of debt-laden countries toppling like dominoes.
That cheerful scenario is precisely the subject of Boomerang: Travels in the New Third World, Lewis's jaunty yet scary account of his travels in four countries at the heart of the crisis. He visits Iceland to investigate just how a tiny island nation in the middle of the North Atlantic could go through one of the most spectacular banking boom-and-busts in history. He trawls through the sorry tale of the Irish real estate bubble and the epic tragedy that is Greece before examining Germany: Europe's reluctant rescuer. But finally, and harrowingly, he ends his journey back in the US, warning that Americans have little reason to feel safe from the danger. Instead, they are simply last in line.
To put it mildly, Lewis – whose position as a former bond trader gives him more than just journalistic insight – sees big trouble ahead. "There is going to be a change in the idea that each generation of Americans is going to live a lot better than the one before it," he says. "Imagine an America where you have got a long recession. It does not become a Great Depression, but you get negative growth or low growth or no growth for a long time and high unemployment. What does that generate? It generates anger."
Indeed it does. Just a 20-minute taxi ride south from the fancy New York hotel where Lewis is tucking into high quality Japanese food, the Occupy Wall Street movement has now camped out in a downtown Manhattan park for more than three weeks.
From small beginnings, the protests have spread to dozens of American cities. There have been hundreds of arrests and speculation that a new political movement – a sort of Tea Party of the left – is being born. Lewis welcomed the phenomenon. "If you ask the average Wall Street boss what he thought of those people, he'd say it was a joke," he says. "I don't think it's a joke. I think there is actually an incredible frustration and legitimate anger in the country that arises from the unfairness of the treatment of the financial sector."
That treatment, Lewis says, is the real joke. He points out how Wall Street banks, having helped cause the Great Recession and then been bailed out to the tune of hundreds of billions of taxpayer dollars, have now set about gutting attempts to reform their industry. "It is outrageous. It is totally outrageous and it is so obvious that you can say it until you are blue in the face and you think there's no hope for change in the world. But now this protest in lower Manhattan happens and it seems to me there are a lot of people who share the sentiment."
Of course, one person who is not suffering is Lewis himself. Boomerang is one of the most spectacularly well-timed books in recent publishing history, and Lewis is rapidly becoming one of America's most successful modern writers. His first work, Liar's Poker, was an account of his disillusioning time as a bond trader in the late 1980s. It was intended as a cautionary tale of foolish excess, though, perhaps presciently, Lewis was shocked when some young graduates saw it more as a sort of handbook to working in the finance industry. But Lewis, who now covers business issues for Vanity Fair, has never restricted himself to just finance. His book about baseball, called Moneyball, has just been turned into a film starring Brad Pitt.
Another tome, about American football, featured material that eventually became the Oscar-nominated movie The Blind Side. He is currently working on a potential TV show for HBO. Such is Lewis's success that New York magazine ran a profile of him this week under the headline: "It's good to be Michael Lewis."
Not that it goes to his head. He speaks in the chatty, friendly style of a professional journalist, with an accent hinting at his southern roots in New Orleans. He exudes a charm and affability that is present throughout the pages of Boomerang. It allowed him to travel to the destinations on his "economic disaster tour" and meet everyone – from the prime minister of Iceland, to sneaking into the Greek monastery where the monks' dodgy financial shenanigans inadvertently helped bring the Greek crisis into being. Yet, far from kicking him out, the monks ended up happily showing him around. He is good company throughout the book, though he has received a lot of flak for indulging in national stereotypes – both expected and unexpected – as a sort of explanation for why different countries made the mistakes they did. In particular, he has been slammed for a lengthy examination of why German attitudes towards money and human excrement mirror each other (a public sense of order masking a secret fascination with the dark side, since you ask).
But such sideshows are merely that: a distraction from the main theme of the book, which is simply that the European crisis now unfolding is eventually heading for America's shores. To illustrate the point, Lewis opens the book with an introduction to one of the most unnerving characters in modern American finance: Texan hedge fund manager Kyle Bass. Lewis found Bass while working on his previous book on the banking crisis, The Big Short. He interviewed Bass in 2008 after realising he had made a fortune predicting the bursting of the American real estate bubble. While everyone else had piled in to the boom, Bass had bet against it, and it had earned him a fortune. But Bass by then had moved on and would only talk about the coming debt crisis that would, he predicted, eventually overwhelm Europe, probably starting in Greece.
And what was Bass's investment advice to prepare for this? It was to buy guns and gold; and on a second visit in 2011, Lewis found Bass had not changed his mind. Indeed, he had purchased 20m nickels, solely for the value of their metal. It is scary stuff, especially as each day brings fears of a Greek default another step closer. Though even Lewis shies away from saying that Bass is going to be right about everything. His vision of an almost literal doomsday scenario is not one Lewis shares. "It does not necessarily mean sitting on top of your pile of gold and shooting people who get near your broccoli patch," Lewis says. He believes the US government will act to stem the crisis heading its way. It may mean tough times, even a fundamental realigning of what Americans expect out of life, but it will not be a Greek-style imminent collapse.
"Americans are pretty self-preservatory," he says. "The crisis will create pressures here that will arrest the crisis before it causes the US treasury to stop paying its bills." But then Lewis pauses: "I think. I don't know." By then the hotel fire alarm that had greeted Lewis's arrival had long been turned off. There had been no real fire. Hopefully, the same will be true for some of the direst warnings in his book.

Sade - Soldier Of Love W/ Lyrics
Waiting for Portal 11-11-11
mayasoma: [Navajo's Blog] says: from lightworkers.org thank you!
Many seem to be accusing those who present possible events, predictions and truths of inciting FEAR. Understand that choosing to believe only the things that don't frighten you is self delusional and irresponsible. If death frightens you then you truly do not understand that you are eternal spirit. People suffer and die every day. Nasty beings torture others every minute in this existence and in the astral realm mindfully or should we not talk about that? Can you be lucid in your dreams? Do you have nightmares and experience things you don't want to eve if they aren't terrible things? That is because you have not mastered your MIND. You can't expect others to only say things that don't frighten you. That is NOT being responsible for managing your own fear.
It's really nice that so many of you lightworker's are so happy and in light and love but if it is because you ignore FACTS that seem frightening to you then you are in denial. There is nothing wrong with fear as long as you face it. Fear is due to your illusion of separation and not knowing that you are eternal and sovereign as a soul. If you ignore it, it will resurface in a nasty way. I am pretty sure that not many people on this site have actually integrated conscious death or even death (release of the physical body). They believe that they are just going to live forever just as they are and gently morph into an angel. Life doesn't work that way. Have you actually imagined letting go of your physical body and material existence? It is difficult enough to let go when I am astral projecting. You will go into the Bardo (astral realm) and you will be confused if you don't know (are not lucid) where you are. You may not know you have left your body. You may think you are still on earth and alive and beings are there to take you to another planet. You might experience your greatest fears that you were denying in your material life. IF you are a master of self you will KNOW that you are in your light body vehicle and can be and so and experience anything you desire. You will not need a space ship or a car or food or gas or a house.
You are going to have to work for this. It will not be handed to you. If you are not conscious and lucid when this shift happens you will be vulnerable in the astral realm. I have been saying this over and over and no one wants to hear it. This message confirms it as well as the fundamental teachings of Buddhism and Christianity in its purest sense. Whether anyone wants to believe it or not there are malevolent beings on this earth and in the astral realms that DO NOT want to see humans ascend. You can say this is fear mongering all you want but rather than ignore truth~accept it as a possibility without fear. BLISS is more than a happy face. It is a frequency that is the result of being omnipresent in love with self as one with all that is.
ALSO~ no one is saying that all ETs are evil and we are all doomed to mass destruction. What is being explained here is that there is going to be a great deal of upheaval in the world as you know it. Some will not be able to handle it physically and leave their physical body. OF COURSE! People do this every day! Some will be able to handle it physically but not mentally and they may suffer because of it. But the bottom line is that WE MUST BE PREPARED MINDFULLY to face these changes so that we can navigate our SOUL through them. If you are a master of self, omni present and one with the creator then why would you need a lesser god to guide you around in a space ship. The reason beings have space ships is because they cannot create their own merkaba. Only fallen beings have space ships~ not angels or suns or planets. Make up your mind. Do you want to remain with fallen angels or be an ascended angel? It is simple. If you want to be an angel then you have to let go of fear and ATTACHMENT to Jesus and Germaine and Mary etc. . .as personality worship crutches and master your mind and body so that you can get your wings.
These beings are telling you this but you are not listening. They are saying that to be one with the "father" or prime creator you have to go through the sun. Create your own gravity with bliss generated merkaba. Jesus was another name for Enlil and Tutenkamen and Moses. It's all the same guy. The names change to protect the ones who wanted to disassociate themselves with fallen angels. HE WANTED HIS human children to know the truth about generating your own merkaba through bliss/love and not artificially through technology because it BROKE his heart to see his bloodline become fallen angels. It is far more complex than "Accept Jesus as your savior" or "Love and Light" or hugging a tree (although hugging a tree is far more effective than going to church).
I hope my words are taken as a message from the heart out of compassion. That is how it is meant. I am not an ascended master nor am I a perfect human who knows everything. I only know what I know as truth according to my own experience, intuition and logic. In the end none of this matters unless we want it to. My motivation is in seeing humans create a beautiful existence based on golden mean creation and bliss. But we all still have the option to experience darker things if we so desire to learn more lessons. At any rate, lucidity is the only way to learn, otherwise we are doomed to repeat our ignorant nightmares over and over again.

3 rare white bison calves born in Oregon
In Case You Missed it, Here is Portal 10-10-10:
Be Aware: The Nexus Approaches!
Posted on October 10, 2010 by mayasoma
10-10-10 Star Gate Portal
"The human race is headed towards a great change, many spirits will return to the stars and something magnificent is going to happen!" - Astral Walker
Can you feel it? The race is on, the diaspora has begun and souls are scrambling to make sense of the intensifying energies on Planet Earth. If only our history books had documented the truth of the astrological cycles as the Maya, and many other indigenous tribes, have long done for their own people, then there would not be so much uncertainty and fear. Unfortunately, that is not how this part of our homo-sapien history is to be played out. At present, the 3D world is going crazy and the only way to manuever these times is to understand the facts. And so, without further ado, here is some of our history…
26,000 years ago, the galactic center of the Milky Way emitted an enormous energetic wave better known as the Nexus. It does this every 26,000 years, as they say, there is nothing new under the sun. This emissions are what have caused the tumultuous transitions from each of our previous world eras. If you are not familiar with these facts, simply research indigenous tribes and their 1st, 2nd, 3rd, 4th, and soon to be 5th worlds.
What was released all that time ago will soon reach our earth in full strength. The Nexus has its own personal rhythm and does take some time to cross the galaxies and skies. I believe its arrival correlates to the Mayan Long Count End Date of December 2012. Afterall, the center of the Milky Way is where the Maya believe their Creator Hunab Ku resides. Our Creator has sent out an energy impulse, this Supreme Being is blowing us/creation a kiss. Unfortunately, our consciousness resides too far away from our original empowered selves to simply receive that kiss in bliss.
That incoming energy is meant to completely change our world, in other words, to wake us all up to who we are: infinite Gods and Goddesses with incredible abilities and powers. This incoming beam of bluish-white light will alter and restore our DNA from its current state which only uses 3% of its capacities to a renewed state of 100% remembrance. Translated: 97% of what scientist call junk DNA will be reactivated. WoW…a jolt of electricity that courses through our veins, awakening our souls and minds. No one is going to escape this phenomena. Thank you Hunab Ku!
Our main problem lies then with the Dark Lords who currently control the 3D world. They are also fully aware of the approaching Nexus and have set out a program to depopulate the Earth as much as possible. Why would they do that? Who are these Dark Lords? It's an old story, again, much of our missing history, but the short and long version of it is there is an inter-galalctic battle on right now, a war that is being waged for souls. If the Dark Lords, negative Et's, have their way, the coming earth catastrophes will take people into fear and fear is a place where they can trap one's soul, one's consciousness, forevermore. On a distant planet, in a distant place, maybe somewhere that looks exactly like our Earth, a new slave race can be created with the trapped souls. The Dark Lords know, full well, that their "time" on Planet Earth is over. A new era has cometh… the age of peace and enlightenment…and they must flee. They intend to flee with as many captives as possible. Sound like a bad sci-fi movie? I wish it were, but these are our current events and the facts are unknown to almost everyone. How frightening! Wake up, please, before you are whisked away to another dimension without personal agreement to do so.
"Right now the realm of darkness is not interested in this (peace). They are organized to block it. They seek to unbalance the Earth and its environment so we will be unready for the alignment in 2012." - Carlos Barrios, Mayan Datekeeper
Take a look around…. ecological disasters leading to worldwide famines and extinction, environmental catastrophes that destroy the lives of millions, economical collapses that create a fearful, dependent race and threats of terrorism and world wars loom over our existence. Is this the four horsemen spoken of in the Book of Revelations? It clearly is the workings of the Dark Lords and its about to get more intense, after all, these are their death throes.
"From that 1987 date until now, Mr. Barrios says, we have been in a time when the right arm of the materialistic world is disappearing, slowly but inexorably. We are at the cusp of the era when peace begins, and people live in harmony with Mother Earth. We are no longer in the World of the Fourth Sun, but we are not yet in the World of the Fifth Sun. This is the time in-between, the time of transition.
As we pass through transition there is a colossal, global convergence of environmental destruction, social chaos, war, and ongoing Earth changes. All this, Mr. Barrios says, was foreseen via the simple, spiral mathematics of the Mayan calendars. It will change, Mr. Barrios observes. Everything will change. He said Mayan Daykeepers view the Dec. 21, 2012 date as a rebirth, the start of the World of the Fifth Sun. It will be the start of a new era resulting from — and signified by — the solar meridian crossing the galactic equator, and the earth aligning itself with the center of the galaxy." - Carlos Barrios, Mayan Datekeeper
Meanwhile, the Family of Light is exerting every effort for a mass awakening, for gathering, for consciously uniting as we know on some level that everything is dependent on us to do so. We are supposed to be creating an astral force field around the planet and ourselves in the shape of the Flower of Life (see Drunvalo Melchizedek's work on this matter for more information). This symbol can and will prepare us for the enormity of the approaching Nexus. We are supposed to be clearing our fields as much as possible of debris, creating no new karma, so that we are a crystal clear channel for receiving the Nexus energy. We must give praise and thanks as we have received, and will continue to receive, so much help from the Galactic Federation of positive Et's.
I ask myself though, have enough souls awoken to make this transition happen with ease? Can geological earth disasters be diminished? The Dark Lords are earnestly working hard to create as many earth catastrophes as possible in these last days in order to capture their slave race of unaware humans. Many will succumb to this fate due to fear, many will go to the stars as their earth contracts are complete, and a handful of ascended beings will remain on the New Earth.
If you happened to be a person who was to die in shock and fear, your consciousness would be lost and confused on the astral plane for a moment. It is in those crucial moments that the negative Et's can and will capture your essence in a containment vehicle if you are not aware. As quickly as you come into consciousness, get to the benevolent blue light. I have been warned not to be drawn down any tunnels or caves, nor gravitate to any bright yellow-red lights and by no means go with any beckoning ET's.
The benevolent ET's, the light ones, are calling us home and their bioluminescent blue-white light is the signal. You can feel this with your heart. They have said Operation Victory is at hand. They have stated that the Dark Lords cannot succeed and all disasters will be minimized (let's hope so as some seriously dangerous threats are presenting themselves on the earth right now). They have also said the Dark Lords are at their most dangerous as they face defeat, so it is crucial to be fully present! Be aware! Vaccines? Genetically modified foods? Chemical spraying? Understand, these are some of their tools for mind control and keeping the masses asleep. Whatever cometh, wherever you find yourself in these last days where we count days, simply remember, you have only one thing to do: get to the bluish-white light, reach out for the Nexus. If you do, your full consciousness will be re-instated and you will be safe and empowered.
Let us recall the last sign in the Hopi prophecy which states that a blue planet from the Heavens will crash into Earth causing earth destruction, this last sign is what all elders are awaiting as our entry into the 5th world. Possibly, it is not a planet, but an energy wave: the Nexus?
Lightwalkers, we are going home now. We have felt the Nexus approaching for years, even if we could or could not put words to it. Our Creator desires our remembrance and this collective shift to magnificence is welcome. Stay in your heart and the Dark Lords will lose power. It is promised and all is well!
Navajo, awaiting portal 11-11-11 and 12-12-12 to the Nexus! - Source
'Bank Transfer Day' Causes CU Buzz
By Jim Rubenstein, Credit Union Times, October 10, 2011, Article Source, via prez @ usa-exile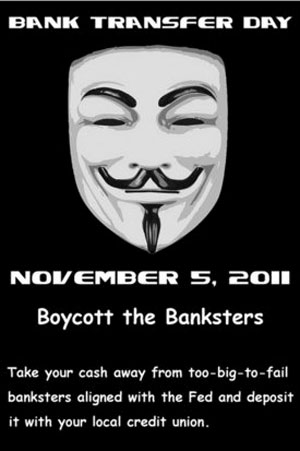 Boycott the Banksters - November 5, 2011
Even with most credit unions closed for Columbus Day there was plenty of online buzz, and uncertainty, about what the credit union industry role might be on "Bank Transfer Day," the latest event surfacing from the "Occupy Wall Street" protests.
Industry sources, speaking off the record, suggested any wholesale switch from large banks to CUs on Nov. 5, the day designated by one Californian and carried atwitter Monday, could conceivably put net worth ratios out of whack.
The balance sheet problem was raised by several industry officials as a potential hazard as online articles focused on what "Occupy" supporters are calling now for a specific action to underscore their complaints against big banks and corporate "greed."
For the record, Mark Wolff, CUNA senior vice president-communications, said only that the trade group welcomes the idea of "a viral 'Bank Transfer Day" since it shows "just how angry consumers are becoming with their treatment by big banks" and will now look at CUs.
CUNA said its Facebook posts have already witnessed big jumps in traffic on www.asmarterhoice.org. There also have been big gains on www.findacreditunion.org.
Many consumers, said CUNA, are already "discovering" credit unions online and "many more no doubt will as a result of this Bank Transfer Day initiative."
Wire service reports Monday identified the ringleader of "Bank Transfer Day" as Kristen Christian, a 27-year-old Los Angeles art gallery owner who said she is not affiliated with the Occupy Wall Street protest, but that demonstration organizers had reached out to her to express support.
Christian reportedly chose Nov. 5 because of its association with 17th century British folk hero Guy Fawkes, who tried to blow up the British House of Lords but was captured on that day.
A Facebook pagefor the event states that ""together we can ensure that these banking institutions will ALWAYS remember the 5th of November!! If the 99% removes our funds from the major banking institutions on or by this date, we will send a clear message and give the 1% a taste of the fear that we experience every day when we aren't able to pay for our rent, food, medication, utilities, student loans, etc."
The protests began in New York and have popped up around the country. A few hundred protesters gathered in Las Vegas, for instance, on Thursday night and were escorted by police for a march down the Strip. Among the calls for action on the flyers being distributed was to move banking accounts to credit unions.

After 15 Months, I Am Now Learning to Chew Again, ~@~
IN MEMORY OF DENNIS:
Dennis Ritchie obituary
As co-inventor of Unix and the programming language C, he had a key role in shaping today's computing environment
Martin Campbell-Kelly, guardian.co.uk, Thursday 13 October 2011 22.25 BST, Article history, Article Source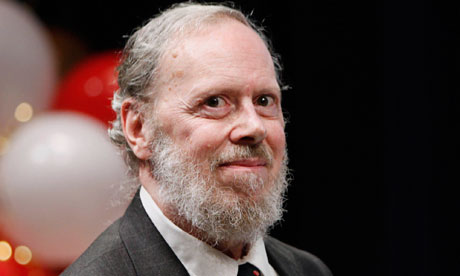 Dennis Ritchie in May 2011, when he was awarded the Japan prize.
Photograph: Victoria Will/AP Images for the Japan Prize Foundation
The American computer scientist Dennis Ritchie, who has died aged 70 after a long illness, was one of the co-inventors of the Unix operating system and the C programming language. Unix and C provided the infrastructure software and tools that created much of today's computing environment – from the internet to smartphones – and so have played a central part in shaping the modern world.
The origins of Unix go back to the 1960s, long before the microchip and personal computers had been invented. The nearest thing to personal computing was the so-called computer utility. This consisted of a large mainframe computer that was used simultaneously, and at great expense, by a couple of dozen users sitting at typewriter terminals.
By the middle of the decade, the computer utility appeared to provide the way ahead, and a consortium of General Electric, Bell Labs and the Massachusetts Institute of Technology (MIT) embarked on a project called Multics (Multiplexed Information and Computing Service). Multics would be the world's largest computer utility, supporting several hundred simultaneous users. Bell Labs was responsible for the operating software.
Ritchie joined the programming division of Bell Labs in 1967. His father, Alistair Ritchie, had had a long career there, and had co-authored an influential technical book, The Design of Switching Circuits (1951). Dennis was born to Alistair and and his wife Jean in the northern New York suburb of Bronxville, and grew up in New Jersey, where Bell Labs had its Murray Hill site. He studied physics and applied mathematics for a bachelor's degree (1963) and computer science for a PhD (1968) at Harvard University.
Multics was in crisis when he arrived at the research organisation. Indeed, many big software projects were in crisis – people were just beginning to learn that writing large programs was horrendously difficult and costly. In 1969, after four years of development, Bell Labs pulled out of the project.
Ritchie and another lead programmer on Multics, Ken Thompson, were left somewhat bereft by the project's demise. Multics promised a wonderful computing experience, but the operating system was too complex to build. This led them to rethink their software philosophy. They would build a simpler, smaller system that they would call Unix – the name was "a kind of treacherous pun on Multics", Ritchie once explained.
The idea was not immediately appreciated by their managers, and they had to "scrounge around" for an obsolete computer to develop Unix. The computer had just 16 kilobytes of memory, and this alone was an encouragement to keep things simple. If Multics was the victim of baroque software architecture, then Unix would be pure Bauhaus.
Unix was designed over a period of a few months in 1969, and a prototype was running early the following year. Their colleagues remained unconvinced. However, by offering to write some text-processing software, Ritchie and Thompson managed to persuade the Bell Labs patent department to acquire a full-size computer and run Unix on it.
They decided to rewrite the operating system entirely for the new machine. The first version of Unix had been written in the computers' native machine code, which was difficult and slow. For this next version of Unix, Ritchie invented a new language called C, which bridged the gap between machine code and programming languages such as Fortran and Cobol.
C also had an interesting ancestry. The progenitor was a language jointly designed at Cambridge and London universities in 1964 and known as CPL (Combined Programming Language). CPL never survived, but one of the development team, Martin Richards, became a visitor at MIT. There he designed a simpler version of the language for systems implementation, BCPL (Basic CPL).
Once Thompson and Ritchie discovered BCPL, they decided to use it for writing Unix: to do so they squeezed it into 8 kilobytes and renamed it B. Finally, a new and improved version was developed and named C, which, Ritchie mused, "left open the question whether the name represented a progression through the alphabet or through the letters BCPL".
C made writing software immeasurably easier and it also made software portable – so that a program written in C could run on any machine. The new version of Unix was completed in 1973, and since it was written in C, it, too, was portable.
Because Bell Labs's parent, AT&T, was a regulated telephone monopoly, it was prohibited from competing in the computer industry, and so had no pecuniary interest in Unix. This allowed Ritchie and Thompson to distribute Unix free of charge to universities and research institutions, which loved its clean, economical design.
Universities began to train their students in Unix and C, and when they graduated they took the culture into industry, where it blossomed. In 1978 Ritchie and a colleague, Brian Kernighan, wrote a textbook, The C Programming Language, which became a bestselling programming primer for the next 15 years. Despite the prosaic title, it was equally a book about programming style, and it shaped programming practices worldwide.
Ritchie and Thompson got early recognition for their work when they received the 1983 Turing award of the Association of Computing Machinery, often dubbed the Nobel prize of computing. But the Unix story was just beginning. The Advanced Projects Research Agency of the US department of defence adopted Unix for the network research that eventually created the internet, and it remains the software glue that binds everything together.
Steve Jobs was a Unix devotee. When he was ousted from Apple Computer in 1985, he used Unix as the basis for his NeXT computer workstation. After his return to Apple ten years later, he brought Unix with him and it became the foundation for all of Apple's current products.
Unix is also at the heart of today's open-source software movement. In the 1980s, following deregulation, AT&T began to assert its intellectual property rights in Unix. A Finnish computer science student named Linus Torvalds decided that the world needed a free version of Unix, which became known as Linux. The system was written by hundreds of programmers, mostly steeped in the Unix and C culture, collaborating over the internet. Today, the free Linux operating system powers billions of electronic devices, from smartphones to set-top boxes.
Ritchie and Thompson – usually together – received many honours and awards, culminating with the National Medal of Science awarded by President Clinton in 1998. The citation described their inventions has having "led to enormous advances in hardware, software, and networking systems and stimulated the growth of an entire industry." Earlier this year, the pair won a Japan prize. Ritchie spent all his career at Bell Labs, retiring as head of systems software research in 2007.
• Dennis MacAlistair Ritchie, computer scientist, born 9 September 1941; died 8 October 2011
• Dennis Ritchie's Bell Labs homepage
STONE AGE GRAFFITI?
Stone Age painting kits found in cave
Bone and stone tools were apparently used for crushing pigments and mixing them in the shells of giant sea snails
Ian Sample, science correspondent, guardian.co.uk, Thursday 13 October 2011 19.16 BST, Article history, Article Source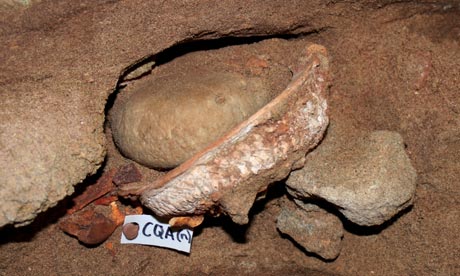 A 100,000-year-old Stone Age painting kit, including sea snail shell for mixing and
storing pigments, found in the Blombos cave. Photograph: Science/AAAS
The oldest known painting kits, used 100,000 years ago in the stone age, have been unearthed in a cave in South Africa.
Two sets of implements for preparing red and yellow ochres to decorate animal skins, body parts or perhaps cave walls were excavated at the Blombos cave on the Southern Cape near the Indian Ocean.
The stone and bone tools for crushing, mixing and applying the pigments were uncovered alongside the shells of giant sea snails that had been used as primitive mixing pots. The snails are indigenous to South African waters.
Other bones, including the shoulder blade of a seal, were among the ingredients for making the pigments. The bones were probably heated in a fire and the marrow fat used as a binder for the paint.
Along with ancient flakes of charcoal, researchers found a "high water mark" on the shells' inner wall, evidence that an unknown liquid, probably urine or water, was added to make the paint more fluid.
The remarkable discovery, reported in the journal Science, throws light on the capabilities and rituals of Homo sapiens who occupied the cave from at least 140,000 years ago. The cave's entrance was blocked by sand 70,000 years ago.
"This is the first known instance for deliberate planning, production and curation of a compound," Christopher Henshilwood at the University of Bergen told Science, adding that the finding also marked the first known use of containers. "It's early chemistry. It casts a whole new light on early Homo sapiens and tells us they were probably a lot more intelligent than we think, and capable of carrying out quite sophisticated acts at least 40,000 to 50,000 years before any other known example of this kind of basic chemistry," he added.
One of the toolkits, which was found next to a pile of different instruments, was more complex and particularly well preserved, with its intact shell coated with red pigment. A second shell, found close by, was broken, but its grinding stone was coated with red and yellow pigments, suggesting it had been used more than once.
Henshilwood's team said the tools were evidence for an "ochre-processing workshop" run by early humans, who gathered the colourful mineral oxides from sites about 20 miles away.
Piecing together the process from the instruments they found, Henshilwood said the artists used small quartzite cobbles to hammer and grind the ochres into a powder, which was then poured into the shell and mixed with charcoal, burnt and broken bone, and the unidentified liquid.
One of the artists' kits came with a slender bone from the front leg of a dog or wolf. One end of the bone had been dipped in ochre, leading the scientists to conclude it was used as a primitive paintbrush.
"You could use this type of mixture to prepare animal skins, to put on as body paint, or to paint on the walls of the cave, but it is difficult to be sure how it was used," said Francesco d'Errico, a study co-author at the University of Bordeaux. "The discovery is a paradox because we now know much better how the pigment was made than what it is used for."
Tiny grooves at the bottom of the shells may be scratch marks caused by sand grains when the artist mixed the paint with a finger. "From time to time they were scratching the bottom when their finger was moving some of these little grains," said d'Errico.
The team has unearthed other artefacts from early humans at the cave. In 2004, it uncovered a collection of 75,000-year-old decorative shell beads at Blombos cave, some of which had been painted with ochre.
"Twenty thousand years after these painting kits were left behind, humans at Blombos were certainly using pigments for symbolic purposes. It is clear they knew all the sources for these red and yellow pigments. This was a tradition for them," said d'Errico.
Remember Government Bank Bailouts?
DEMOCRATS AND REPUBLICANS IGNORE CORPORATE CRIME:
"Gray Market" companies exploit, profit
from short supply of life-saving drugs
By Armen Keteyian, October 13, 2011 6:49 PM, Article Source
MIAMI - Sara Danielsen, 39, was diagnosed with a rare form of appendix cancer in March. "The tumors inside me are growing if I don't stop them," Danielsen said.
To shrink the tumors, Danielsen has endured 11 painful sessions of chemotherapy. For one of those treatments, she went without the crucial drug Flourouracil - her hospital had simply run out.
"I don't have time to take a break and let them keep growing and then try and fight them back later," she said. ""I've got to like get them now."
More than 200 drugs in critical short supply
CBS News investigative correspondent Armen Keteyian reports a record drug shortage has opened the door for so-called gray market companies that expoit the short supply. They buy up drugs for everything from cancer to infections, stockpile them, then sell them to hospitals at massive markups.
According to a recent report, the markup on average is 650 percent.
"I think they are completely unscrupulous," said Dr. James Speyer, Medical Director, Cancer Center, NYU Langone Medical Center. Speyer heads the NYU cancer center, where gray market vendors, who tried to sell Fluorouracil at more than 20 times the normal price, were turned away.
"They're not reliable, we don't know who they are all the time, we don't have the same guarantees about their source and the product," Speyer said.
Rep. Elijah Cummings, D-Md., has launched an investigation into drug shortage profiteering. "When you take a drug that is a life saving type drug and deprive a child or anybody else of that drug by hoarding it and jacking up the price as much as 5,000 times - as far as I am concerned - that is criminal."
In Miami, a company called Allied Medical Supply sells Cytarabine - a drug to treat leukemia. Cummings says Allied has taken a drug that typically sells for $12 a vial, and offers it for nearly $1,000.
Allied, with $5 million a year in revenue, makes up to 600 percent profit on some drugs it sells - according to a person with inside knowledge of the company. CBS News agreed to conceal the identity of this insider.
"They're out to make a profit plain and simple," the insider said. "Not for the interest of the public, the consumer, the patient, the hospital. Strickly to make a profit at any cost."
How did Allied know which drugs were in short supply, and to therefore target?
"They would actually go on the FDA shortage site and look up the medications. You have a list of hospitals. You would call the hospital see what they need and push that certain medication."
Allied declined to be interviewed. But in a statement, said it "...responds to daily requests from our hospital customers for medicines they need immediately for their patients......published surveys, highlighted in the media, grossly misrepresent Allied's business model and practices."
Meanwhile, Sara Danielsen continues her fight and awaits surgery. Today her hospital has just a three week supply of Fluorouracil in stock. "You don't know where the supply is coming from next, it's terrifying," she said.
The five companies that Rep. Cummings requested information from are now cooperating. CBS News has learned the FBI is looking into the gray market as well.
PROOF DEMOCRATS & REPUBLICANS HATE CANCER PATIENTS:
Feds raid medical pot co-op near Ukiah

Matthew Cohen, founder of Northstone Organics, a medical marijuana co-op north of
Ukiah, was left with just a sprig after federal agents seized his 99 plants just as they
were being harvested. GLENDA ANDERSON, The Press Democrat
By GLENDA ANDERSON, THE PRESS DEMOCRAT, Published: Thursday, October 13, 2011 at 7:41 p.m., Article Source
U.S. Drug Enforcement Agents on Thursday raided a medical marijuana cooperative that holds a Mendocino County sheriff's permit to grow medicinal pot, further demonstrating the gaping discrepancy between state and federal marijuana laws.
The seizure of 99 pot plants came less than a week after U.S. Justice Department prosecutors in California attorneys announced they would be cracking down on medical marijuana, which continues to be illegal under federal law 15 years after the state's voters approved it.
DEA officials declined to comment on the raid on Northstone Organics, located about 10 miles north of Ukiah in Redwood Valley.
The early morning operation shook the medical marijuana community because Northstone has been a model of compliance with local and state laws.
"I am really puzzled. There are plenty of illegal marijuana organizations in Mendocino County," said Aaron Smith of the National Cannabis Industry Association, a business lobbying organization formed last year.
Medicinal marijuana advocates suspect the federal agents chose Northstone because it has been in the limelight. Northstone founder Matthew Cohen, an advocate of regulation, has been included in television documentaries as well as news articles on medicinal marijuana.
At a press conference Oct. 8 in Sacramento, the state's four U.S. Attorneys announced a crackdown on the medical marijuana business. "The California marijuana industry is not about providing medicine to the sick," said Laura Duffy, the San Diego-based U.S. Attorney. "It's a pervasive, for-profit industry that violates federal law."
Melinda Haag, the U.S. Attorney for the Northern District of California, said dispensaries near schools, parks and other areas where children gather would get special attention from her office.
The Northstone co-op is in a rural area far from schools or parks. It is not a conventional dispensary in that it does not operate a store, but it does deliver marijuana to its members.
Cohen was among the first to obtain a permit from Mendocino County for his operation. County regulations allow up to 99 plants to be grown on a land parcel with a permit.
Sheriff Tom Allman said Cohen appears to have followed all of the county's regulations, which cost the cooperative about $8,500 a year.
The cooperative has been lauded by local officials for its efforts to conform to regulations. A county supervisor and sheriff's sergeant have testified on behalf of the cooperative in Sonoma County court. The case against two Northstone members — arrested while driving through Sonoma County to deliver marijuana to its member patients — is pending.
Allman on Thursday declined to comment on the DEA targeting an organization to which he's given a county stamp of approval.
But "clearly, state law and federal law do not agree," Allman said.
Dale Gieringer of California's National Organization for the Reform of Marijuana Laws, called the federal operation a "shameful and despicable" assault on the county's progressive licensing program.
The program is aimed at protecting legitimate medicinal marijuana growers from having their plants seized. It's also added cash to the county law enforcement budget.
Cohen said the raid also may have been triggered by the criminal case in Sonoma County case, an example of the vagaries of pot regulations from county to county.
If there is a connection, Sonoma County District Attorney Jill Ravitch said it's news to her. She said she did not contact federal authorities about the Northstone case.
Cohen said he was shocked when machine-gun-wielding federal agents woke him up just after 6 a.m. to serve a search warrant. He said he was handcuffed while agents ripped out the plants, eliminating the year's crop and medicine for 1,700 patients. He was not arrested.
Gieringer and Smith contended the raid on Northstone did not make sense, politically or for public safety reasons. In their view, it serves the interests of illegal, black market marijuana dealers because it will drive more growers underground and cause a spike in pot prices, which have been on the decline.
"This is a victory for Mexican cartels," Gieringer said.
In case you haven't noticed,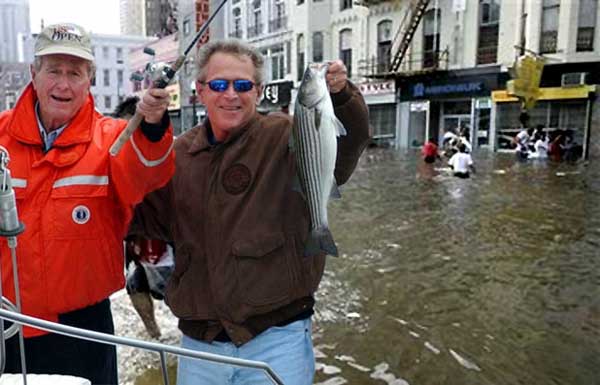 THEY RETURNED
THEY Took Your Jobs
THEY Took Your Homes
THEY Took Your Money
THEY Started Illegal Wars
THEY Destroyed the Economy
THEY Murdered Women & Children
THEY Put Martha Stewart & Tommy Chong In Jail
and... THEY
Held the Teachers Accountable!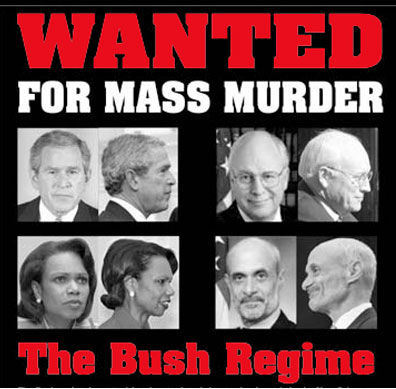 This EVIL
good ol' boy network
Brought Disgrace to the United States
with Republican, Democrat, Senate, Congress, Supreme Court Approval,
AND WALK FREE TODAY.
CORPORATE ENERGY PIGS PROFIT AROUND PLANET:
Energy firms' profits per customer rise 733%, says Ofgem
Energy regulator unveils proposals for 'radical reform' of the energy market, as it reveals the net margin for a typical customer has risen from £15 in June to £125 in October
Dan Milmo and Lisa Bachelor, guardian.co.uk, Friday 14 October 2011 09.50 BST, Article history, Article Source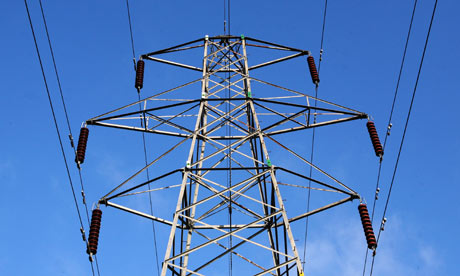 Energy firms are making £125 a year from each dual fuel customer, says Ofgem. Photograph: Graham Turner for the Guardian
Ofgem has revealed that the big six utility companies are making £125 a year out of each of their dual fuel customers. This figure has risen by 733% in just four months.
The energy regulator put simple tariffs and clearer bills at the centre of proposals for "radical reform" of the energy market this morning as it warned a lack of transparency is stifling competition in the market, apparently underlined by a profit margin that has risen from 1.3% on the average bill in June to 9% in October, following a wave of tariff increases.
Ofgem said its plans would make it easier for consumers – currently faced with more than 400 tariffs to choose from – to compare prices. The watchdog will set a fixed standing charge on top of which the companies will have to offer a variable price per unit, making bills clearer and price comparison easier. This means there will be no complicating factors such as discounts, with the only changeable element on a bill the price per unit of gas or electricity.
"So the lower the price the smaller the bill – with no exceptions," Ofgem said.
The regulator also revealed that the average household energy bill now stands at £1,345 a year on a rolling 12-month average, compared with £1,170 in June. In news that will outrage consumer groups who have long argued that energy companies make too much money from cash-strapped customers, Ofgem also revealed that over the same period, the net margin for a typical standard tariff dual fuel customer has risen from £15 a year, as measured in June, to £125 in October.
Yesterday, an undercover investigation by consumer body Which? revealed that the number of energy tariffs available to householders is so vast, and the options so complex, that staff at energy companies have no idea which is the best deal.
Which? called each of the six major energy suppliers 12 times in a week to get advice on the cheapest deal. Despite being asked clearly for the lowest cost option in each case, in nearly a third of the calls the firms failed to offer their cheapest tariff. Staff also gave questionable advice about potential savings, cashback deals and fixed prices.
Alistair Buchanan, Ofgem's chief executive, said a looming £200bn investment drive to green the UK's energy supply would only put further pressure on bills, adding further momentum to the need for reform.
"When consumers face energy bills at around £1,345 they must have complete confidence that this price is set by companies competing in a fully competitive market. At the moment that is not the case," he said.
"That is why a radical break with the past is needed. Ofgem's tariff reforms offer the quickest way to create a market where consumers can have confidence that prices are set by effective competition. Suppliers have told Ofgem they want to restore confidence in the industry and now they have the chance to do so."
Prices have risen sharply in recent months, leading to warnings of rising "fuel poverty" – defined as any household that spends 10% of median income on electricity or gas – amid sub-inflation wage growth and a faltering economic recovery.
Last week, the government announced an industry-funded Warm Home Discount scheme, which offers a £120 rebate off the bills of those considered most vulnerable this winter.
One of the big six firms, Scottish and Southern Energy, reacted to the political furore this week by announcing it would auction all the electricity that it produces on the day-ahead market, breaking a convention that has previously seen all the big utilities generate and distribute their power, known as combining "upstream and downstream" activities, another bugbear for critics.
Ofgem said the simplification of tariffs was the "first of four waves of reform" which would include plans due in November to help business users, and in December decisions on proposals "to break the stranglehold of the big six in the wholesale electricity market".
Britain's energy minister Chris Huhne last month pledged "to get tough with the big six energy companies", while earlier this year Ofgem threatened energy companies with a formal referral to the Competition Commission if they didn't transform their prices and stop confusing customers. It said consumers were being "bamboozled" with the number of different energy tariffs now available. Ed Miliband, the Labour Party leader, has pledged to abolish a "rigged" energy market that has allowed the companies to achieve market "dominance".
REMEMBERING STEVE:
The Steve Jobs Nobody Knew
How an insecure hippie kid reinvented himself as a technological visionary – and changed the world

Rolling Stone Issue #1142
By Rolling Stone, October 12, 2011 8:00 AM ET, Article Source
The new issue of Rolling Stone pays tribute to Steve Jobs with an in-depth cover story written by contributing editor Jeff Goodell, who first met Jobs back in 1980 when he took a job at Apple. "I had no idea what computers would amount to," Goodell writes in the new issue, on stands and available through Rolling Stone All Access on October 14th. "And no idea that this guy would turn out to be one of the greatest visionaries of our time. To me, he just seemed like a lost hippie kid." Goodell and Jobs took different paths over the last three decades, but they kept in touch and Goodell interviewed him frequently once he re-took the reigns at Apple in the mid-1990s. Goodell's nine-page tribute traces Jobs' life from his childhood through his rise, fall and resurrection at Apple through his difficult final years as he battled cancer.
In addition, the issue has an essay about Jobs written by Chrisann Brennan, his first serious girlfriend and the mother of their daughter Lisa Brennan-Jobs. "At 17, Steve had more than a touch of the cool sophistication of a Beat poet," she writes. "It is as if Beat poetry laid the future for technology in Steve."
Rolling Stone co-founder Jann Wenner also honors Steve Jobs in the issue. "We shared a fanaticism about Bob Dylan, who was exploring a vista of the human condition that created a conspiracy of knowledge and awareness among those of us who listened and dropped acid," writes Wenner."Those times fueled the energy, entrepreneurship, talent and ambition that burned within us, and we became missionaries to change the world." [Continue Reading]
Mike Wilhelm writes:
Hi Curtis,

Some time ago I had found in the book Gruhn's Guitar Guide that my Gretsch was indeed a 1954 model, this year being the only year the metal knobs had smooth tops. A few months back I discovered through a couple of Gretsch guitar forums that not only was my Country Club a 1954 model but that it was made in late 1953, the earliest ones having no pearloid position marker at the first fret, later in 1954 they added the first fret marker. The serial # indicates that it may have been the 3rd or 4th one made, the 1954 model year being the first year for the Country Club. I became interested in restoring it to look more similar to the stock appearance it had when I bought it in 1965 in the proverbial hock shop in Reno ($285.00!!!). Two of the items missing were the original Melita bridge (broke in half during the late '60s) and the pick guard (lost while it was in the repair shop in the late '60s). I still have the original tailpiece in the case, replaced with a Bigsby Vibrato tailpiece early on. [continue reading]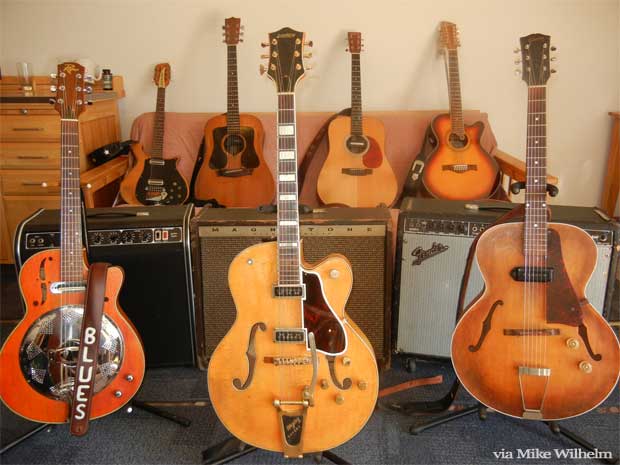 Mike Wilhelm's Guitars: Featuring Mike's 1954 Gretsch Country Club
Rainbow Puddle writes:
FELA In San Francisco November 5th until December 11th 2011
http://shnsf.com/shows/Fela

Fela w/Rainbow Puddle Liquid Light
From Rainbow Puddle, July 2010 FlyingSnail Archive:
Dear Friends,
Some of you are aware FELA On Broadway purchased my Liquid Light to use behind dancers in the Broadway production. They also used several projectors to splash the Liquid all over the house! (Towards the end of the 1st Act, after the audience is asked to stand.)
Some of you may even have seen the Tony Awards Sunday June 13 that featured the FELA ensemble performing WITH my Liquid Light splashing behind them. Yeah, on National Television! To say I am stoked is a severe understatement!
FELA received several Tony's, among them, Mr. T. Bill Jones won for Best Choreography. I am informed by the FELA's Video Director that my Liquid Light ignited and energized the number! So, may I assume a piece of that Tony is for me? ;-)
http://felaonbroadway.com/ & if you are within 100 miles of Broadway, New York City, you don't want to miss this show. It IS awesome!
The Revolution Will Not Be Televised,
It Will Be Streamed On the Internet
Because, "citizen media is not a crime!"
Live Occupy:
http://www.livestream.com/globalrevolution
http://www.livestream.com/occupysacto
http://www.livestream.com/owsoccupyseattle
http://www.livestream.com/occupymn
http://www.livestream.com/occupyamsterdam
http://www.livestream.com/occupyindy
http://www.livestream.com/occupyeugene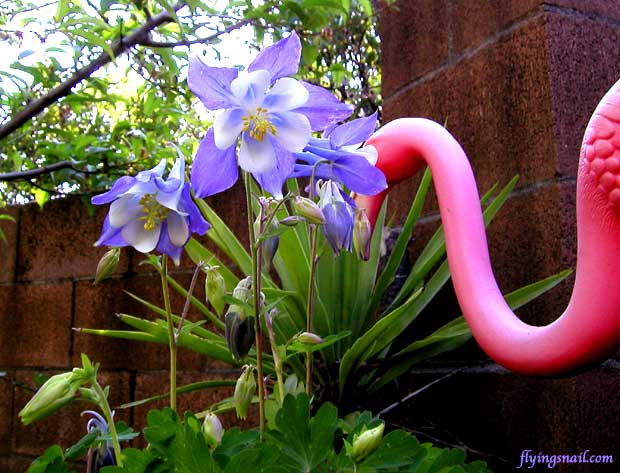 December 1, 2002
The 1960s were the period of my life during which I experienced the most profound and most radical personal transformation. For those of us who identify with the cultural and political movements of the sixties, that period represents not so much a decade as a state of consciousness, characterized by "transpersonal" expansion, the questioning of authority, a sense of empowerment, and the experience of sensuous beauty and community.

This state of consciousness reached well into the seventies. In fact, one could say that the sixties came to an end only in December 1980, with the shot that killed John Lennon. The immense sense of loss felt by so many of us was, to a great extent, about the loss of an era. For a few days after the fatal shooting we relived the magic of the sixties. We did so in sadness and with tears, but the same feeling of enchantment and of community was once again alive. Wherever you went during those few days - in every neighborhood, every city, every country around the world - you heard John Lennon's music, and the intense idealism that had carried us through the sixties manifested itself once again:

You may say I'm a dreamer, but I'm not the only one. I hope some day you'll join us and the world will live as one.

In this essay, I shall try to evoke the spirit of that remarkable period, identify its defining characteristics, and provide an answer to some questions that are often asked nowadays: What happened to the cultural movements of the sixties? What did they achieve, and what, if any, is their legacy?

expansion of consciousness

The era of the sixties was dominated by an expansion of consciousness in two directions. One movement, in reaction to the increasing materialism and secularism of Western society, embraced a new kind of spirituality akin to the mystical traditions of the East. This involved an expansion of consciousness toward experiences involving nonordinary modes of awareness, which are traditionally achieved through meditation but may also occur in various other contexts, and which psychologists at the time began to call "transpersonal." Psychedelic drugs played a significant role in that movement, as did the human potential movement's promotion of expanded sensory awareness, expressed in its exhortation, "Get out of your head and into your senses!"

The first expansion of consciousness, then, was a movement beyond materialism and toward a new spirituality, beyond ordinary reality via meditative and psychedelic experiences, and beyond rationality through expanded sensory awareness. The combined effect was a continual sense of magic, awe, and wonder that for many of us will forever be associated with the sixties.

questioning of authority

The other movement was an expansion of social consciousness, triggered by a radical questioning of authority. This happened independently in several areas. While the American civil rights movement demanded that Black citizens be included in the political process, the free speech movement at Berkeley and student movements at other universities throughout the United States and Europe demanded the same for students.

In Europe, these movements culminated in the memorable revolt of French university students that is still known simply as "May '68." During that time, all research and teaching activities came to a complete halt at most French universities when the students, led by Daniel Cohn-Bendit, extended their critique to society as a whole and sought the solidarity of the French labor movement to change the entire social order. For three weeks, the administrations of Paris and other French cities, public transport, and businesses of every kind were paralyzed by a general strike. In Paris, people spent most of their time discussing politics in the streets, while the students held strategic discussions at the Sorbonne and other universities. In addition, they occupied the Odéon, the spacious theater of the Comédie Française, and transformed it into a twenty-four-hour "people's parliament," where they discussed their stimulating, albeit highly idealistic, visions of a future social order.

1968 was also the year of the celebrated "Prague Spring," during which Czech citizens, led by Alexander Dubcek, questioned the authority of the Soviet regime, which alarmed the Soviet Communist party to such an extent that, a few months later, it crushed the democratization processes initiated in Prague in its brutal invasion of Czechoslovakia.

In the United States, opposition to the Vietnam war became a political rallying point for the student movement and the counterculture. It sparked a huge anti-war movement, which exerted a major influence on the American political scene and led to many memorable events, including the decision by President Johnson not to seek reelection, the turbulent 1968 Democratic Convention in Chicago, the Watergate scandal, and the resignation of President Nixon.

a new sense of community

While the civil rights movement questioned the authority of white society and the student movements questioned the authority of their universities on political issues, the women's movement began to question patriarchal authority; humanistic psychologists undermined the authority of doctors and therapists; and the sexual revolution, triggered by the availability of birth control pills, broke down the puritan attitudes toward sexuality that were typical of American culture.

The radical questioning of authority and the expansion of social and transpersonal consciousness gave rise to a whole new culture - a "counterculture" - that defined itself in opposition to the dominant "straight" culture by embracing a different set of values. The members of this alternative culture, who were called "hippies" by outsiders but rarely used that term themselves, were held together by a strong sense of community. To distinguish ourselves from the crew cuts and polyester suits of that era's business executives, we wore long hair, colorful and individualistic clothes, flowers, beads, and other jewelry. Many of us were vegetarians who often baked our own bread, practiced yoga or some other form of meditation, and learned to work with our hands in various crafts.

Our subculture was immediately identifiable and tightly bound together. It had its own rituals, music, poetry, and literature; a common fascination with spirituality and the occult; and the shared vision of a peaceful and beautiful society. Rock music and psychedelic drugs were powerful bonds that strongly influenced the art and lifestyle of the hippie culture. In addition, the closeness, peacefulness, and trust of the hippie communities were expressed in casual communal nudity and freely shared sexuality. In our homes we would frequently burn incense and keep little altars with eclectic collections of statues of Indian gods and goddesses, meditating Buddhas, yarrow stalks or coins for consulting the I Ching, and various personal "sacred" objects.

Although different branches of the sixties movement arose independently and often remained distinct movements with little overlap for several years, they eventually became aware of one another, expressed mutual solidarity, and, during the 1970s, merged more or less into a single subculture. By that time, psychedelic drugs, rock music, and the hippie fashion had transcended national boundaries and had forged strong ties among the international counterculture. Multinational hippie tribes gathered in several countercultural centers - London, Amsterdam, San Francisco, Greenwich Village - as well as in more remote and exotic cities like Marrakech and Katmandu. These frequent cross-cultural exchanges gave rise to an "alternative global awareness" long before the onset of economic globalization.

the sixties' music

The zeitgeist of the sixties found expression in many art forms that often involved radical innovations, absorbed various facets of the counterculture, and strengthened the multiple relationships among the international alternative community.

Rock music was the strongest among these artistic bonds. The Beatles broke down the authority of studios and songwriters by writing their own music and lyrics, creating new musical genres, and setting up their own production company. While doing so, they incorporated many facets of the period's characteristic expansion of consciousness into their songs and lifestyles.

Bob Dylan expressed the spirit of the political protests in powerful poetry and music that became anthems of the sixties. The Rolling Stones represented the counterculture's irreverence, exuberance, and sexual energy, while San Francisco's "acid rock" scene gave expression to its psychedelic experiences.

At the same time, the "free jazz" of John Coltrane, Ornette Coleman, Sun Ra, Archie Shepp, and others shattered conventional forms of jazz improvisation and gave expression to spirituality, radical political poetry, street theater, and other elements of the counterculture. Like the jazz musicians, classical composers, such as Karlheinz Stockhausen in Germany and John Cage in the United States, broke down conventional musical forms and incorporated much of the sixties' spontaneity and expanded awareness into their music.

The fascination of the hippies with Indian religious philosophies, art, and culture led to a great popularity of Indian music. Most record collections in those days contained albums of Ravi Shankar, Ali Akbar Khan, and other masters of classical Indian music along with rock and folk music, jazz and blues.

The rock and drug culture of the sixties found its visual expressions in the psychedelic posters of the era's legendary rock concerts, especially in San Francisco, and in album covers of ever increasing sophistication, which became lasting icons of the sixties' subculture. Many rock concerts also featured "light shows" - a novel form of psychedelic art in which images of multicolored, pulsating, and ever changing shapes were projected onto walls and ceilings. Together with the loud rock music, these visual images created highly effective simulations of psychedelic experiences.

new literary forms

The main expressions of sixties' poetry were in the lyrics of rock and folk music. In addition, the "beat poetry" of Allen Ginsberg, Lawrence Ferlinghetti, Gary Snyder, and others, which had originated a decade earlier and shared many characteristics with the sixties' art forms, remained popular in the counterculture.

One of the major new literary forms was the "magical realism" of Latin American literature. In their short stories and novels, writers like Jorges Luis Borges and Gabriel García Márquez blended descriptions of realistic scenes with fantastic and dreamlike elements, metaphysical allegories, and mythical images. This was a perfect genre for the counterculture's fascination with altered states of consciousness and pervasive sense of magic.

In addition to the Latin American magical realism, science fiction, especially the complex series of Dune novels by Frank Herbert, exerted great fascination on the sixties' youth, as did the fantasy writings of J. R. R. Tolkien and Kurt Vonnegut. Many of us also turned to literary works of the past, such as the romantic novels of Hermann Hesse, in which we saw reflections of our own experiences.

Of equal, if not greater, popularity were the semi-fictional shamanistic writings of Carlos Castaneda, which satisfied the hippies' yearning for spirituality and "separate realities" mediated by psychedelic drugs. In addition, the dramatic encounters between Carlos and the Yaqui sorcerer Don Juan symbolized in a powerful way the clashes between the rational approach of modern industrial societies and the wisdom of traditional cultures.

film and the performing arts

In the sixties, the performing arts experienced radical innovations that broke every imaginable tradition of theater and dance. In fact, in companies like the Living Theater, the Judson Dance Theater, and the San Francisco Mime Troupe, theater and dance were often fused and combined with other forms of art. The performances involved trained actors and dancers as well as visual artists, musicians, poets, filmmakers, and even members of the audience.

Men and women often enjoyed equal status; nudity was frequent. Performances, often with strong political content, took place not only in theaters but also in museums, churches, parks, and in the streets. All these elements combined to create the dramatic expansion of experience and strong sense of community that was typical of the counterculture.

Film, too, was an important medium for expressing the zeitgeist of the sixties. Like the performing artists, the sixties' filmmakers, beginning with the pioneers of the French New Wave cinema, broke with the traditional techniques of their art, introducing multi-media approaches, often abandoning narratives altogether, and using their films to give a powerful voice to social critique.

With their innovative styles, these filmmakers expressed many key characteristics of the counterculture. For example, we can find the sixties' irreverence and political protest in the films of Godard; the questioning of materialism and a pervasive sense of alienation in Antonioni; questioning of the social order and transcendence of ordinary reality in Fellini; the exposure of class hypocrisy in Buñuel; social critique and utopian visions in Kubrik; the breaking down of sexual and gender stereotypes in Warhol; and the portrayal of altered states of consciousness in the works of experimental filmmakers like Kenneth Anger and John Whitney. In addition, the films of these directors are characterized by a strong sense of magical realism.

the legacy of the sixties

Many of the cultural expressions that were radical and subversive in the sixties have been accepted by broad segments of mainstream culture during the subsequent three decades. Examples would be the long hair and sixties fashion, the practice of Eastern forms of meditation and spirituality, recreational use of marijuana, increased sexual freedom, rejection of sexual and gender stereotypes, and the use of rock (and more recently rap) music to express alternative cultural values. All of these were once expressions of the counterculture that were ridiculed, suppressed, and even persecuted by the dominant mainstream society.

Beyond these contemporary expressions of values and esthetics that were shared by the sixties' counterculture, the most important and enduring legacy of that era has been the creation and subsequent flourishing of a global alternative culture that shares a set of core values. Although many of these values - e.g. environmentalism, feminism, gay rights, global justice - were shaped by cultural movements in the seventies, eighties, and nineties, their essential core was first expressed by the sixties' counterculture. In addition, many of today's senior progressive political activists, writers, and community leaders trace the roots of their original inspiration back to the sixties.

Green politics

In the sixties we questioned the dominant society and lived according to different values, but we did not formulate our critique in a coherent, systematic way. We did have concrete criticisms on single issues, such as the Vietnam war, but we did not develop any comprehensive alternative system of values and ideas. Our critique was based on intuitive feeling; we lived and embodied our protest rather than verbalizing and systematizing it.

The seventies brought consolidation of our views. As the magic of the sixties gradually faded, the initial excitement gave way to a period of focusing, digesting, and integrating. Two new cultural movements, the ecology movement and the feminist movement, emerged during the seventies and together provided the much-needed broad framework for our critique and alternative ideas.

The European student movement, which was largely Marxist oriented, was not able to turn its idealistic visions into realities during the sixties. But it kept its social concerns alive during the subsequent decade, while many of its members went through profound personal transformations. Influenced by the two major political themes of the seventies, feminism and ecology, these members of the "new left" broadened their horizons without losing their social consciousness. At the end of the decade, many of them became the leaders of transformed socialist parties. In Germany, these "young socialists" formed coalitions with ecologists, feminists, and peace activists, out of which emerged the Green Party - a new political party whose members confidently declared: "We are neither left nor right; we are in front."

During the 1980s and 1990s, the Green movement became a permanent feature of the European political landscape, and Greens now hold seats in numerous national and regional parliaments around the world. They are the political embodiment of the core values of the sixties.

the end of the Cold War

During the 1970s and 1980s, the American anti-war movement expanded into the anti-nuclear and peace movements, in solidarity with corresponding movements in Europe, especially those in the UK and West Germany. This, in turn, sparked a powerful peace movement in East Germany, led by the Protestant churches, which maintained regular contacts with the West German peace movement, and in particular with Petra Kelly, the charismatic leader of the German Greens.

When Mikhail Gorbachev came to power in the Soviet Union in 1985, he was well aware of the strength of the Western peace movement and accepted our argument that a nuclear war cannot be won and should never be fought. This realization played an important part in Gorbachev's "new thinking" and his restructuring (perestroika) of the Soviet regime, which would lead, eventually, to the fall of the Berlin Wall, the Velvet Revolution in Czechoslovakia, and the end of Soviet Communism.

All social and political systems are highly nonlinear and do not lend themselves to being analyzed in terms of linear chains of cause and effect. Nevertheless, careful study of our recent history shows that the key ingredient in creating the climate that led to the end of the Cold War was not the hard-line strategy of the Reagan administration, as the conservative mythology would have it, but the international peace movement. This movement clearly had its political and cultural roots in the student movements and counterculture of the sixties.

the information technology revolution

The last decade of the twentieth century brought a global phenomenon that took most cultural observers by surprise. A new world emerged, shaped by new technologies, new social structures, a new economy, and a new culture. "Globalization" became the term used to summarize the extraordinary changes and the seemingly irresistible momentum that were now felt by millions of people.

A common characteristic of the multiple aspects of globalization is a global information and communications network based on revolutionary new technologies. The information technology revolution is the result of a complex dynamic of technological and human interactions, which produced synergistic effects in three major areas of electronics - computers, microelectronics, and telecommunications. The key innovations that created the radically new electronic environment of the 1990s all took place 20 years earlier, during the 1970s.

It may be surprising to many that, like so many other recent cultural movements, the information technology revolution has important roots in the sixties' counterculture. It was triggered by a dramatic technological development - a shift from data storage and processing in large, isolated machines to the interactive use of microcomputers and the sharing of computer power in electronic networks. This shift was spearheaded by young technology enthusiasts who embraced many aspects of the counterculture, which was still very much alive at that time.

The first commercially successful microcomputer was built in 1976 by two college dropouts, Steve Wosniak and Steve Jobs, in their now legendary garage in Silicon Valley. These young innovators and others like them brought the irreverent attitudes, freewheeling lifestyles, and strong sense of community they had adopted in the counterculture to their working environments. In doing so, they created the relatively informal, open, decentralized, and cooperative working styles that became characteristic of the new information technologies.

global capitalism

However, the ideals of the young technology pioneers of the seventies were not reflected in the new global economy that emerged from the information technology revolution 20 years later. On the contrary, what emerged was a new materialism, excessive corporate greed, and a dramatic rise of unethical behavior among our corporate and political leaders. These harmful and destructive attitudes are direct consequences of a new form of global capitalism, structured largely around electronic networks of financial and informational flows. The so-called "global market" is a network of machines programmed according to the fundamental principle that money-making should take precedence over human rights, democracy, environmental protection, or any other value.

Since the new economy is organized according to this quintessential capitalist principle, it is not surprising that it has produced a multitude of interconnected harmful consequences that are in sharp contradiction to the ideals of the global Green movement: rising social inequality and social exclusion, a breakdown of democracy, more rapid and extensive deterioration of the natural environment, and increasing poverty and alienation. The new global capitalism has threatened and destroyed local communities around the world; and with the pursuit of an ill-conceived biotechnology, it has invaded the sanctity of life by attempting to turn diversity into monoculture, ecology into engineering, and life itself into a commodity.

It has become increasingly clear that global capitalism in its present form is unsustainable and needs to be fundamentally redesigned. Indeed, scholars, community leaders, and grassroots activists around the world are now raising their voices, demanding that we must "change the game" and suggesting concrete ways of doing so.

the global civil society

At the turn of this century, an impressive global coalition of nongovernmental organizations (NGOs), many of them led by men and women with deep personal roots in the sixties, formed around the core values of human dignity and ecological sustainability. In 1999, hundreds of these grassroots organizations interlinked electronically for several months to prepare for joint protest actions at the meeting of the World Trade Organization (WTO) in Seattle. The "Seattle Coalition," as it is now called, was extremely successful in derailing the WTO meeting and in making its views known to the world. Its concerted actions have permanently changed the political climate around the issue of economic globalization.

Since that time, the Seattle Coalition, or "global justice movement," has not only organized further protests but has also held several World Social Forum meetings in Porto Alegre, Brazil. At the second of these meetings, the NGOs proposed a whole set of alternative trade policies, including concrete and radical proposals for restructuring global financial institutions, which would profoundly change the nature of globalization.

The global justice movement exemplifies a new kind of political movement that is typical of our Information Age. Because of their skillful use of the Internet, the NGOs in the coalition are able to network with each other, share information, and mobilize their members with unprecedented speed. As a result, the new global NGOs have emerged as effective political actors who are independent of traditional national or international institutions. They constitute a new kind of global civil society.

This new form of alternative global community, sharing core values and making extensive use of electronic networks in addition to frequent human contacts, is one of the most important legacies of the sixties. If it succeeds in reshaping economic globalization so as to make it compatible with the values of human dignity and ecological sustainability, the dreams of the "sixties revolution" will have been realized:

Imagine no possessions, I wonder if you can, no need for greed or hunger, a brotherhood of man. Imagine all the people sharing all the world...You may say I'm a dreamer, but I'm not the only one.I hope some day you'll join us and the world will live as one.

John Lennon Sings "Imagine"

NYC Citibank Occupation Arrests via prez @ usa-exile
DON'T close your Citibank account today. They're arresting people.
Enigma:
The mystery of Russia's UVB-76 radio transmissions explored
By Peter Savodnik, 08 October 11, Article Source [Note: Many years ago I spent a great deal of time attempting to decode these transmissions. ~@~]

Russian Radio - Photo: Sergey Kozmin
From a lonely rusted tower in a forest north of Moscow a mysterious short wave radio station transmitted day and night. For at least the decade leading up to 1992, it broadcast almost nothing but beeps; after that, it switched to buzzes, generally between 21 and 34 per minute, each lasting roughly a second -- a nasal foghorn blaring through a crackly ether. The signal was said to emanate from the grounds of a voyenni gorodok (mini military city) near the village of Povarovo, and very rarely, perhaps once every few weeks, the monotony was broken by a male voice reciting brief sequences of numbers and words, often strings of Russian names: "Anna, Nikolai, Ivan, Tatyana, Roman." But the balance of the airtime was filled by a steady, almost maddening, series of inexplicable tones. The amplitude and pitch of the buzzing sometimes shifted, and the intervals between tones would fluctuate. Every hour, on the hour, the station would buzz twice, quickly. Why? It was a mystery.
None of the upheavals that had enveloped Russia in the last decade of the cold war and the first two decades of the post-cold-war era -- Mikhail Gorbachev, perestroika, the end of the Afghan war, the Soviet implosion, the end of price controls, Boris Yeltsin, the bombing of parliament, the first Chechen war, the oligarchs, the financial crisis, the second Chechen war, the rise of Putinism -- had ever kept UVB-76, as the station's call sign ran, from its inscrutable purpose. During that time, its broadcast came to transfix a small cadre of shortwave radio enthusiasts, who tuned in and documented nearly every signal it transmitted. Although the Buzzer (as they nicknamed it) had always been an unknown quantity, it was also a reassuring constant, droning on with a dark, metronome-like regularity.
But on June 5, 2010, the buzzing ceased. No announcements, no explanations. Only silence. No one knew why.
The following day, the broadcast resumed as if nothing had happened. For the rest of June and July, UVB-76 behaved more or less as it always had. There were some short-lived perturbations -- including bits of what sounded like Morse code -- but nothing dramatic. In mid-August, the buzzing stopped again. It resumed, stopped again, started again.
Then on August 25, at 10.13am, UVB-76 went entirely haywire. First there was silence, then a series of knocks and shuffles that made it sound like someone was in the room. Before this day, all the beeping, buzzing, codes and numbers had hinted at an evil force hovering on the airwaves. Now it seemed as though the wizard were suddenly about to reveal himself. For the first week of September, transmission was interrupted frequently, usually with what sounded like recorded snippets of "Dance of the Little Swans" from Tchaikovsky's Swan Lake.
On the evening of September 7, something more dramatic -- one regular listener even called it "existential" -- transpired. At 8.48pm Moscow time, a male voice issued a new call sign, "Mikhail Dmitri Zhenya Boris," indicating that the station was now to be called MDZhB (though listeners still widely refer to it as UVB-76). This was followed by one of UVB-76's (or MDZhB's) typically nebulous messages: "04 979 D-R-E-N-D-O-U-T" followed by a longer series of numbers, then "T-R-E-N-E-R-S-K-I-Y" and yet more numbers.
Just a few years before, such a remarkable development on a shortwave station would have been noted by only a tiny group of hobbyists. But starting the previous June -- after the first, mysterious outage -- a feed of UVB-76 had been made available online (UVB-76.net), cobbled together by an Estonian tech entrepreneur named Andrus Aaslaid, who has been enthralled by shortwave radio since he started primary school.
"Shortwave was an early form of the internet," says Aaslaid, who goes by the nickname Laid. "You dial in, and you never know what you're going to listen to." During one 24-hour period at the height of the Buzzer's freak-out in August 2010, more than 41,000 people listened to Aaslaid's feed; within months, tens of thousands, and then hundreds of thousands, were visiting from the US, Russia, Britain, the Czech Republic, Brazil, Japan, Croatia and elsewhere.
By opening up UVB-76 to an online audience, Aaslaid had managed to take shortwave radio -- one of the most niche hobbies imaginable -- and rejuvenate it for the 21st century. Today, the Buzzer's fan base includes Kremlinologists, anarchists, hackers, artists, people who believe in extraterrestrials, a former Lithuanian minister of communications and someone in Virginia who goes by the moniker Room641A, a reference to the alleged nerve centre of a National Security Agency intercept facility at an AT&T office in San Francisco. ("I am interested in 'listening'," Room641A says by email. "All forms of it.") All of them are mesmerised by this bewildering signal -- now mostly buzzing, once again. They can't help but ponder the significance of it, wondering about the purpose behind the pattern. No one knows, which is both the worst and the best part of it.
As you might expect, the Buzzer's history is murky. Roughly 30 years ago, it's said, the Soviets built a radio station near Povarovo (the accent is on the second syllable), a 40-minute drive northwest of Moscow. At the time, Leonid Brezhnev was still alive, the Kremlin presided over an intercontinental empire, and Soviet troops were battling the mujahideen. After the Soviet Union collapsed in 1991, it was revealed that Povarovo was controlled by the military, and that whatever happened there was top-secret.
Shortwave-radio aficionados developed various hypotheses about the role of the station in Russia's sprawling military-communications network. It was a forgotten node, one theory ran, set up to serve some function now lost in the bureaucracy. It was a signal, others believed, that transmitted to Russian spies in other countries. More ominously, countered another theory, UVB-76 served as nothing less than the centre of the former Soviet Union's "Dead Hand" doomsday device, which had been programmed to launch a wave of nuclear missiles at the US in the event the Kremlin was flattened by a sneak attack. (The least sexy theory, which posited that the Buzzer was testing the thickness of the ionosphere, has never enjoyed much support.)
Before Aaslaid's internet relay and the events of 2010, the dedicated trackers of UVB-76 probably numbered no more than a thousand. Some had been listening in their spare time since the 1980s, holed up in attics, garages, basements and cluttered offices. Many spent their days working for large organisations -- insurance companies, telecommunication conglomerates, militaries, universities.
They lived in West Germany, Britain, the Netherlands, the US. Some hesitated to disclose their locations to fellow listeners; others used pseudonyms. Before the fall of Communism, many of them actually believed they were in danger, assuming that they could be tracked (through technological methods that were never quite clear) by the same shadowy forces -- KGB agents or radio engineers at the CIA or MI6 or Mossad -- that controlled the stations they obsessed over. The listeners often thought they might have unearthed something top-secret, that there were files at foreign spy agencies with their names on them. They loved that they didn't know what they were listening to and were fascinated by the unending strangeness of this persistent, mindless, clandestine, evil beeping.
"It was thrilling," says Ary Boender, 57, a financial consultant who lives near Rotterdam, in the Netherlands. He first tuned in to UVB-76 in January 1983. He says he was looking for another station, rolling across the dial, and suddenly he heard the crackly, wispy beep beep beep. And stopped. This is how many fans talk about their discovery of the station: it was late, and they were looking for something else -- a weather channel, a maritime report, some Air Force chatter -- when all of a sudden UVB-76 broke through and they were captivated, unable to stop listening to the haunting pulse that travelled through the snowy dark all the way to their receivers. The question they all wanted answered was, what the hell is this? "The fun is and was to find out who they are and where they transmit from and what the purpose is," Boender says.
Before the internet, shortwave fans knew of one another's existence through niche publications, whether photocopied newsletters such as Monitoring Times, or small-circulation magazines such as Popular Communications (cover line on the October 1985 issue: "eavesdropping on aircraft communications!"). If something exciting happened on UVB-76 -- when there was an uptick in the duration of the beeps from, say, 1.9 to 2.2 seconds, or when the timbre of the beeping shifted, or when there was a rare pause in the transmission -- fans would write in and speculate about meanings. They would clock the frequency of the beeping and listen for discrepancies or numbers or voices just beneath the veil of sound. They would ferret out fellow newsletter subscribers and members of the shortwave radio associations and share their findings. Even today, listening to UVB-76 is like listening to a world that hasn't existed for decades. This feels especially true late at night when you're in a dark room, headset on, enveloped by all the pops and whirs and snippets of anonymous voices from other signals seeping across the airwaves -- "these little trips into fantasy," as Room641A puts it, that "happen when you are sitting in front of your receiver passing by Radio Havana at three in the morning."

Estonian tech entrepreneur Andrus Aaslaid runs an internet relay for UVB-76 out of his attic office - Photo: Sergey Kozmin
Most observers believe that UVB-76 is an idiosyncratic example of what's called a numbers station, used to communicate encrypted messages. Typically, these stations transmit numbers in groups of five, making it impossible to detect gaps between words and sentences. The numbers can be decoded using a key held by the intended listener. Numbers stations are thought to date back to world war one, as documented by the Conet Project, a compilation of recordings that was first released in 1997. Drug runners are believed to have used numbers stations; so too are the North Koreans, the Americans, the Cubans and the British. Indeed, shortwave hobbyists suspect MI6 was behind the most famous numbers station in the world, the Lincolnshire Poacher.
An online group calling itself Enigma 2000 (an acronym for the European Numbers Information Gathering and Monitoring Association) collects data about numbers stations around the world. Jochen Schäfer, who heads the group's German branch, says of UVB-76, "It's no typical numbers station, but it is one." Usually, he says, numbers stations begin their transmissions with a call sign, then move on to a specially produced introduction. The Lincolnshire Poacher got its moniker because every broadcast kicked off with the first two bars of the English folk song of the same name -- before they started broadcasting numbers. This station is different because of its structure, Schäfer says. Most of the time, there is just the buzzing. Messages are irregular.
This anomalous format has prompted some UVB-76 listeners to suggest that it is not a numbers station at all. One former high-ranking European official and longtime student of Soviet jamming of western radio stations, is known to his fellow UVB-76 fans as "JM". He maintains that the Buzzer's purpose is to transmit coded orders to military units within Russia, not to spies outside its borders. JM notes that most of what has been pieced together about the station's specs -- its frequency of 4,625kHz, its main 20-kilowatt transmitter, its five-kilowatt backup transmitter, and its horizontal-dipole antenna -- points to conventional, military use. Bryan Tabares, a 21-year-old production engineer in Jacksonville, Florida, agrees and puts forward an even more innocuous theory to explain the disruptions of 2010: He believes it was merely "pink noise" created by sound engineers to calibrate audio equipment. That's all. "Everything that's happened points to an equipment upgrade or calibration," Tabares says. Boender, the financial consultant near Rotterdam, says he is now confident that UVB-76 is controlled by the military, based on his analysis of known Russian military stations. That type of sleuthing seems to be a large part of the appeal for aficionados. He gives another example: "We discovered a Russian network in the early 90s, but it took us a couple of years before we actually found out who they were. It appeared to be a network of Soviet embassies, consulates, ministries and most likely also the KGB and GRU [Russia's largest foreign intelligence agency]. A number of people around the globe listened, and we exchanged messages and recordings and analysed them until we discovered who they were."He adds, "That's what makes it fun."
It took a 37-year-old computer engineer in Tallinn, Estonia, to drag UVB-76 into the internet era. In the process, Andrus Aaslaid has expanded the station's audience in a way that no devoted listener could have anticipated. Though Aaslaid isn't well known internationally, inside Estonia he's something of a poster boy for the tech scene, which has produced not only giants such as Skype but a slew of rapidly growing startups. In the early 90s, Aaslaid launched his first company, LaidWare, providing banks with ATM-networking systems. Then he ran a firm that was acquired by the quartet behind Skype. Then he did a stint in Silicon Valley. After that he served as an adviser to two Estonian economic affairs and communications ministers, including Andrus Ansip, the country's current prime minister. Like many entrepreneurs, Aaslaid has a frenetic quality and he resists convention. He has a hard time staying at a job for more than a year. He dropped out of university after two months. ("I was already working as a programmer," he says. "We learned it hands-on. You didn't need a degree.")
Aaslaid discovered shortwave radio as a young boy, and even when he talks about the UVB-76 internet relay, he sounds like a teenager, fascinated by a world he does not quite understand. He turns on his receiver and we listen for a few minutes to random sound fragments: a peace activist talking about "rediscovering Hiroshima," a Russian newscaster describing carnage in the Gaza Strip, the end of a song by Supertramp. "I've spent nights just randomly browsing and sometimes getting really, really drunk," Aaslaid says. "People's lives are so well planned and predictable," he says. "In some ways, UVB-76 represents the good kind of unpredictability and mystery."
Hooking up the relay was technologically simple but physically challenging. For his antenna, he scrounged 70 metres of copper-plated wire and, in the middle of the night, strung it between the roof of his office and the roof of his apartment building next door. Then he hooked up his shortwave scanner to his computer. To handle the streaming audio, he used British service provider MixStream. Several weeks later, he upgraded to a custom-built magnetic loop antenna and swapped his scanner for a software-based radio. Over the next six months, 200,000 listeners dropped in. Like any good shortwave junkie, Aaslaid watches the watchers -- noting that, after the US, the number-two source of interest is Russia. Aaslaid says he's received emails from artists and musicians who claim the Buzzer has inspired them. X-Ray Press, a "maths rock" band in Seattle, released an album this year called UVB-76, which features Buzzer-like buzzing. Sherri Miller and Mario Fanone, two musicians in Buffalo, New York, named their band UVB-76 and start each live set with a sample of the Buzzer.
Aaslaid remains fascinated. "It has transmitted voice messages, it has been mute, its frequency has been hijacked by pirates, it has run through maintenance with all the related voice messages and test runs, it's had loads of strange noises, transmitted 24 hours with extremely high power..." he writes. "Therefore I have fallen for it!" When I ask him why anyone cares about UVB-76, he replies by invoking the universal connectivity that shortwave allows, even in places far from a cell tower. "Imagine somebody with a Morse key or a reel-to-reel tape deck in the Namibia desert, running a shortwave transmitter off a diesel generator and sending music or messages toward the ionosphere. In the middle of the night, it does not get any more spiritual than that."
A new intrigue about UVB-76 is the question of its location. Soon after the upheavals of August and September 2010, listeners reported that the station's position seemed to have moved. JM has since helped trace its rough location to near the town of Pskov, close to Russia's border with Estonia. Ary Boender theorises that the move was related to a Russian military reorganisation that took place that month, when the Moscow and Leningrad military districts were merged to form a new command centre in St Petersburg.
Today, the mini military city in Povarovo, from which the cipher broadcast for so many decades, is nearly abandoned. Around the voyenni gorodok, there are gates and walls with signs -- "military vehicles only" -- but no guards or electrified fences, and the gates are not locked. The only activity is near the housing blocks filled with the wives and children and grandchildren of Soviet veterans. "This was like paradise," says one resident, Natalia, whose late husband, Sergey Nikolayevich, served as driver to the commander of the voyenni gorodok. When asked about the wrought-iron fence roughly 30 metres from the entrance to her apartment building, she says she never enters. On the other side is the radio tower, and no one, according to Natalia, ever goes there.
The one-lane road that leads to the tower stretches about half a kilometre past a handful of empty buildings and a thick pine forest. A chain-link fence surrounds the tower. Between 30 and 45 metres tall, it's red and white and rusting, with three or four satellite dishes attached to it. There appears to be a large underground facility: the muddy pitch on which the tower stands is riddled with metal cylinders (presumably ventilation shafts) rising out of the ground, and there is a very small pink building that looks like the entrance to a descending staircase. Also, there's a door that's partially ajar on the side of a stone structure. Inside, you'll see a black hole where there must have been a ladder several years or decades ago, and if you drop a rock in this hole, it will take about a second to reach the bottom -- whatever is down there is at least ten metres below ground.
Just beyond the chain-link fence and the radio tower is another one-storey building. There is a large antenna, and a barking mutt leashed to a cable that's strung from a tree to the building. The front door appears to be locked. There is no light on inside; no one comes in or out. But someone has been here. The dog, after all, must be fed.
Peter Savodnik is a journalist and author of the forthcoming book The Interloper, about Lee Harvey Oswald's time in Soviet Russia

Congressman Dennis Kucinich "Keep Occupying Wall Street"
Note to Law Enforcement: Here Is Proof You Are One of the 99%:

George Carlin - The Owners of America

(The Coup's) Ride the Fence by Haik Hoisington - BlackMustache.com - NOT WORK SAFE
Occupy movement: from local action to a global howl of protest
A month after its launch, more than 900 cities around the world have hosted protests affiliated to the Occupy cause
Esther Addley, The Guardian, Tuesday 18 October 2011, Article history, Article Source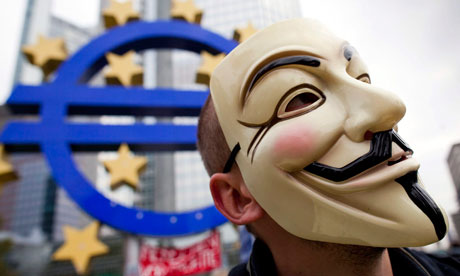 Guy Fawkes masks have become the global face of the Occupy protests. Photograph: Frank Rumpenhorst/EPA
In Madrid, tens of thousands thronged the Puerta del Sol square shouting "Hands up! This is a robbery!" In Santiago, 25,000 Chileans processed through the city, pausing outside the presidential palace to hurl insults at the country's billionaire president. In Frankfurt, more than 5,000 people massed outside the European Central Bank, in scenes echoed in 50 towns and cities across Germany, from Berlin to Stuttgart. Sixty thousand people gathered in Barcelona, 100 in Manila, 3,000 in Auckland, 200 in Kuala Lumpur, 1,000 in Tel Aviv, 4,000 in London.
A month to the day after 1,000 people first turned up in Wall Street to express their outrage at corporate greed and social inequality, campaigners are reflecting on a weekend that saw a relatively modest demonstration in New York swell into a truly global howl of protest.
The Occupy campaign may have hoped, at its launch, to inspire similar action elsewhere, but few can have foreseen that within four weeks, more than 900 cities around the world would host co-ordinated protests directly or loosely affiliated to the Occupy cause.
The exact targets of protesters' anger may differ from city to city and country to country. But while their numbers remain small in many places, activists argue that Saturday's demonstrations, many of which are still ongoing – and are pledged to remain so for the foreseeable future – are evidence of a growing wave of global anger at social and economic injustice.
"This is not a battle by youth or Chilean society," said Camila Vallejo, a Chilean student leader who has become a key figure in that country's protests, and who this week travelled to Europe to forge alliances with protest movements there. "This is a world battle that transcends all frontiers."
The UN secretary general Ban Ki-moon said the global financial crisis was the trigger, adding: "What you are seeing all around the world, starting from Wall Street, people are showing their frustrations."
After a month of no more than expressions of lukewarm empathy for the movement's anti-Wall Street feeling, Barack Obama's spokesman adopted the protesters' own terminology in calling themselves "the 99%". "The president will continue to acknowledge the frustration that he himself shares about the need for Washington to do more to support our economic recovery and to ensure that the interest of the 99% of Americans is well-represented," said Josh Earnest.
The protests may have coalesced around the Occupy movement's suggested date of 15 October, but the wave of public anger did not, of course, begin in New York. Occupy Wall Street has acknowledged its debt to the Arab spring, and was inspired and partly organised in its earliest stages by the Canadian-based Adbusters campaign group. The Chilean and Israeli protests also predate the US campaign.
Spain's "indignados", or outraged, claim some credit for inspiring the protest, having begun camping out in Madrid's Puerta del Sol square in May, sparking similar long-term demonstrations around the country.
With at least 200,000 people coming out on to the streets on Saturday, the Spanish movement proved that it was still alive after a summer break in which many thought it had gone quiet. Protesters continue to occupy the "Hotel Madrid", which they broke into on Saturday, and a building in Barcelona.
The Spanish movement is focused on the 20 November general election when, with no little irony, opinion polls suggest the leftwing protest movement may help to eject the socialist party of the prime minister, José Luis Rodríguez Zapatero, in favour of a government led by the rightwing People's Party.
Mariano Rajoy, the party's leader, seems set for a landslide victory and is expected to impose a heavy dose of economic liberalism and austerity on the country.
Each movement has its own local flavour. The Israelis complained about housing, high cost of living and "social justice". For Chile, education was the catalyst. In Greece, it was a backlash against austerity. For Filipinos, US imperialism was apparently the target. But there were unifying themes, too: tents, social media, the "human microphone" – where the crowds chant back phrases uttered by a speaker, and shaky "jazz hands" to indicate agreement.
In parts of the world where protest movements are longer established, agendas are widening. Chilean protesters have moved on from education to target banks over interest rates, and to protest against GM crops and a proposed dam in remote Patagonia. A general strike has been called for this Wednesday and Thursday.
The Israeli protests have incorporated demands ranging from lower food prices and affordable child care, to higher welfare benefits and curbs on the concentration of economic wealth and power in the hands of a few corporations. Exasperation with the state of capitalism and corporate greed was manifest at the weekend in cities around the world.
"The protest is continuing, though it is changing in its methods and targets," said Israeli activist Yuli Khromchenco. "We are moving to other spheres. Part of this is about our internal organisation, creating small teams and small events around particular issues such as education … we need to build structure, develop methods of direct action – and for people to gather their strength."
A comparatively modest march in Tel Aviv on Saturday followed much larger protests across Israel during the summer demanding economic reform. A tent city in the prosperous Rothschild Boulevard, in Tel Aviv, was cleared by the municipal authorities and police earlier this month with little resistance.
Other tent-dwellers have also packed up or been cleared, bar a few isolated stragglers. At its peak, the Israeli movement saw scores of tent cities across the country and galvanised hundreds of thousands of Israelis to take part in marches and rallies that had enormous public support – 87%, according to one poll.
There are even some signs of cross-fertilisation. Vallejo, perhaps the most charismatic leader of a still largely leaderless movement in Chile, popped up at the march in Paris this weekend.
Italian media suggested that many of the rioters in a protest in Rome at the weekend had trained together in the woods of the Val di Susa area, in north-west Italy, where protesters have been trying to block the construction of a new high speed rail line.
The Italian daily La Repubblica quoted one unnamed rioter on Monday saying that he and others had regularly travelled to Greece to get tips from protesters there.
Given its particularly parlous economic situation, Greece has seen the most focused public anger so far, in protests that dwarf the modest several hundred who turned out in Athens on Saturday. A barrage of strikes, work stoppages and sit-ins will peak with a paralysing two-day general walk-out on Wednesday.
The parliament will vote on Thursday on further austerity measures. "The biggest protests ever seen in this country will take place in the coming days," Ilias Iliopoulos, general secretary of Greece's million-strong civil-servants' union, Adedy, told the Guardian. "The whole of Athens will fill with demonstrators … the government's heartless economic policies have to be overturned."
In Berlin, police pulled down tents pitched in front of the historic Reichstag parliament building on Saturday evening and confiscated sleeping bags, mats and plates, as a permanent no-protest zone around the Reichstag outlaws all organised gatherings. On Monday afternoon about 40 protesters remained at Platz der Republik, the grassy square in front of the Reichstag. Watched by a small group of police officers, the assembled discussed the future of their protest, using the "human microphone" technique to amplify a speaker's voice for those at the back. Organic clementines were passed around as one young man, smoking a pungent pipe, said they were determined to set up camp there and not elsewhere in the city. He said OccupyBerlin was still in the "development stage" and they were trying to reach a consensus about how best to proceed. "It's symbolic," he said, pointing to the famous inscription above the Reichstag's grand entrance dedicating it to "Dem Deutschen Volke", the German people. "We are supposed to play a part in democracy," he said.
Reporting: Harriet Sherwood in Jerusalem, Helen Pidd in Berlin, Helena Smith in Athens, Giles Tremlett in Madrid, Tom Kington in Rome, Jonathan Franklin in Santiago
Millionaires and corporations are using tax breaks
to help sway public opinion
Rightwing thinktanks profess a love of freedom, but their refusal to reveal who funds them is deeply undemocratic
George Monbiot, guardian.co.uk, Monday 17 October 2011 20.30 BST, Article history, Article Source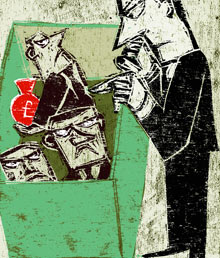 Illustration by Daniel Pudles
Since the late 19th century, the very rich have been paying people to demand less government. The work of Herbert Spencer, for example, was sponsored by Andrew Carnegie, John D Rockefeller and Thomas Edison. Spencer believed that society changed according to evolutionary laws. Humans were evolving towards perfection, but this process was inhibited by interference from the state. By protecting people from the consequences of their own actions (or their own bad luck), it stopped the winnowing process that would otherwise result in the survival of the fittest.
Social security, publicly funded education, compulsory vaccination, laws enforcing safety at work all interrupted social evolution. But a self-regulated free market would swiftly ensure that those who were best adapted would survive and triumph. It's not hard to see why the millionaires loved him. They saw themselves as winners of the evolutionary race, taking their rightful place at the pinnacle of the social order. Any attempt to limit their freedoms would prevent society from achieving perfection.
Today, sponsorship by millionaires and corporations explains why free-market thinktanks outnumber and outspend the thinktanks arguing for public services and the distribution of wealth. Or so I guess. But their absence of accountability means that guesswork is all we've got. As I showed last month, only one of the rightwing thinktanks I contacted was prepared to reveal who funded it. All the others refused on the grounds that they had to respect the privacy of their donors. These organisations exert great influence in public life. But we have no means of discovering on whose behalf they do it.
Revelations about this secret funding network have now brought down a cabinet minister. Liam Fox was enmeshed in a web of corporate influence about which we still know little. The organisation he founded, Atlantic Bridge, was registered with the Charity Commission as a thinktank. Like many others, it looked more like a lobbying outfit, demanding privatisation, deregulation and tax cuts. The key question remains unanswered: who funded it?
As a result of better transparency laws in the US, we know more about Atlantic Bridge's partner organisation, the American Legislative Exchange Council. It claims, like most thinktanks, to stand for limited government and free markets. What this means in practice is lobbying against government action such as regulating tobacco and greenhouse gases. By an astonishing coincidence, it turns out to have been funded by the tobacco companies Altria and Reynolds American, by the oil giant Exxon and by the billionaire Koch brothers, who run a fossil fuel and chemicals empire they call "the biggest company you've never heard of".
Freedom is what all these groups claim to stand for. But the freedom they promote is of a particular kind. They are not campaigning for freedom from hunger or poverty. They are not demanding free access to health and education. They are not lobbying for freedom from industrial injuries, exploitation, pollution or unscrupulous banking. When these libertarians say freedom, they mean freedom from the rules that prevent their sponsors behaving as they wish: mistreating their workers, threatening public health and using the planet as their dustbin.
Like everything else about these lobbyists, the true, unacceptable meaning of the freedom they espouse is hidden behind an acceptable front. Thinktanks and lobby groups are the bane of democratic politics. They are the means by which corporations and the ultra-rich influence public life without having to reveal their hand. Their refusal to reveal who funds them, and the British state's failure to demand it, are deeply undemocratic.
Last week in the Guardian, Michael White wondered why Liam Fox did not make his friend Adam Werrity an officially sanctioned special adviser. Had he done so, Werrity's presence in his department would not have broken civil service rules, and Fox might still be in his post. But it would also have meant that Werrity's activities would have been subject to freedom of information requests, and that could have been fatal to what he was doing.
What this case highlights is the asymmetry of information in public life. The public sector is now so transparent that we have a right to read the private emails of climate scientists working for a state-sponsored university. The private sector is so opaque that we have no idea on whose behalf the people who appear every day on the BBC, using arguments that look suspiciously like corporate propaganda, are speaking.
The Labour government weakened the rules on lobbying transparency. The ministerial code published in 2007 dropped the requirement that meetings between ministers and lobbyists should be recorded. It also rebuffed MPs' demands for a register of lobbyists. You'll be surprised to hear who the villain was: Tom Watson, then a Cabinet Office minister, now a heroic campaigner for corporate accountability. He brushed aside the call for a register with the claim that "we have a pretty good system in the UK". In fact, we have no system at all: the Commons public administration committee has pointed out that "Lobbying activity in the United Kingdom is subject to no specific external regulation."
Thanks to the Fox scandal, the coalition government will now be forced to do something. But unless new legislation also applies to the thinktanks, their funders will keep using them to promote their interests without disclosure. The law should insist that all organisations which seek to influence public opinion should reveal sources of funding greater than £1,000.
The government might also take a look at charity law. It seems remarkable to me that groups such as Policy Exchange, the Institute of Economic Affairs and the Global Warming Policy Foundation have charitable status. The Charity Commission disqualified Atlantic Bridge on the grounds that "it is not permissible for a charity to promote a particular pre-determined point of view". Should this not disqualify all of them? Can you imagine the IEA deciding that private companies should get their noses out of the NHS? Can you picture Lord Lawson's Global Warming Policy Foundation announcing that climate change is an urgent threat and fossil fuel companies need stricter regulation? Is it credible that these organisations do not have "a particular pre-determined point of view"?
And shouldn't it be a basic requirement of charity law that we know who, as taxpayers, we are subsidising? How can an organisation qualify as a charity if we don't even know whose interests it is promoting? I strongly suspect that we are granting tax breaks to multimillionaires and corporations to help them change public opinion. I invite the thinktanks to prove me wrong.
Let's also demand that the BBC reform its editorial guidelines, so that no one working for a group whose purpose is public advocacy can take part in a programme unless it has published a registry of interests. Otherwise the BBC is granting free airtime to corporations without disclosing who they are or what their interest in the question might be.
So come on you free-market libertarians, let's hear your arguments against transparency and accountability. And let's hear how you reconcile them with your professed love of freedom.
• A fully referenced version of this article can be found on George Monbiot's website www.monbiot.com
Nobody Should Be Confused By
What Republicans Said About John McCain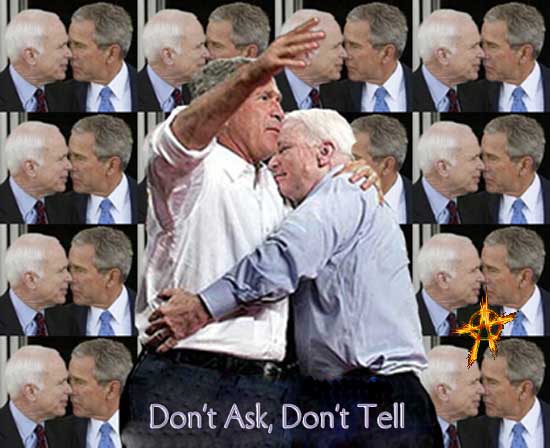 Eat Me, Druggie Limbaugh, Anarchists for McCain
by Dahbud Mensch
Asked to explain, this Republican says Rove is smart enough to keep technical distance. But all it takes is a well-placed wink to activate a web of Bush family hit men, confidantes and deep-pocket donors. "They know what to do—it's like sleeper cells that get activated," he says, likening the players to "political terrorists."
They sprang into action in 2000 when Bush was running in the primaries against John McCain. After getting beat in New Hampshire by McCain, Bush's first event was at Bob Jones University in South Carolina. Standing next to Bush on the stage was a veteran who went right at McCain, questioning his Vietnam service while Bush remained silent. A whisper campaign told voters that McCain had a black child. (The McCains have an adopted daughter from Bangladesh.) McCain lost the primary; the veteran became a Bush administration appointee. [Continue Reading]
As for the Waterloo of South Carolina, most of the facts are well-known, and among this group of Republicans, what happened has taken on the air of an unsolved crime, a cold case, with Karl Rove being the prime suspect. Bush loyalists, maybe working for the campaign, maybe just representing its interests, claimed in parking-lot handouts and telephone "push polls" and whisper campaigns that McCain's wife, Cindy, was a drug addict, that McCain might be mentally unstable from his captivity in Vietnam, and that the senator had fathered a black child with a prostitute. Callers push-polled members of a South Carolina right-to-life organization and other groups, asking if the black baby might influence their vote. Now here's the twist, the part that drives McCain admirers insane to this very day: That last rumor took seed because the McCains had done an especially admirable thing. Years back they'd adopted a baby from a Mother Teresa orphanage in Bangladesh. Bridget, now eleven years old, waved along with the rest of the McCain brood from stages across the state, a dark-skinned child inadvertently providing a photo op for slander. The attacks were of a level and vitriol that even McCain, who was regularly beaten in captivity, could not ignore. He began to answer the slights, strayed off message about how he would lead the nation if he got the chance, and lost the war for South Carolina. Bush emerged from the showdown upright and victorious . . . and onward he marched. [Continue Reading]
2000 - Republican Karl Rove is at the heart of George Bush's vicious smear campaign against fellow Republican John McCain in the South Carolina primary, claiming McCain was a stoolie while a P.O.W. in Vietnam and now emotionally unstable. Rove is also credited with a coordinated stealth campaign of push polling which asks South Carolina voters: "If you knew John McCain fathered an illegitimate black child would you be more or less likely to vote for him?" This was followed up with direct mail and church parking lot flyers to convince voters McCain's adopted Bangladeshi daughter was actually his illegitimate daughter and that his wife was a drug addict. A Bush operative also stole McCain's email lists and directly emails McCain's closest supporters with scandal and lies. Ironically Karl Rove's mentor Lee Atwater, was the political strategist for Strom Thurman, U.S. Senator from South Carolina, who actually did have an illegitimate African American daughter. [Continue Reading]
Rove's own tendency to be sick-minded originates with his mentor Segretti. The 2000 GOP primary was a chance for Rove to hone his skills in dirty tricks. His target then was Senator John McCain who appeared to be within striking distance of Dubya in South Carolina after the then-GOP maverick's surprise upset victory in New Hampshire. Rove's operation proceeded to target McCain with false stories: McCain was a stoolie for his captors in the Hanoi Hilton (this from a lunatic self-promoting Vietnam "veteran"); McCain fathered a black daughter out of wedlock (a despicable reference to McCain's adopted Bangladeshi daughter); Cindy McCain's drug "abuse"; and even McCain's "homosexuality." In the spirit of Segretti, Rove engineered a victory for Dubya but at the cost of trashing an honorable man and his family. Muskie, McGovern, Carter, Mondale, Dukakis, Gore, Hart, Tsongas, Clinton, Biden, Dole, Perot, and others had all seen the Segretti/Rove slash and burn tactics before. [Continue Reading]
Dirty Tricks, South Carolina and John McCain
by Ann Banks
Eight years ago this month, John McCain took the New Hampshire primary and was favored to win in South Carolina. Had he succeeded, he would likely have thwarted the presidential aspirations of George W. Bush and become the Republican nominee. But Bush strategist Karl Rove came to the rescue with a vicious smear tactic.
Rove invented a uniquely injurious fiction for his operatives to circulate via a phony poll. Voters were asked, "Would you be more or less likely to vote for John McCain...if you knew he had fathered an illegitimate black child?" This was no random slur. McCain was at the time campaigning with his dark-skinned daughter, Bridget, adopted from Bangladesh.
It worked. Owing largely to the Rove-orchestrated whispering campaign, Bush prevailed in South Carolina and secured the Republican nomination. The rest is history--specifically the tragic and blighted history of our young century. It worked in another way as well. Too shaken to defend himself, McCain emerged from the bruising episode less maverick reformer and more Manchurian candidate.
The former crusader against the Republican establishment has since turned into a Bush-hugging, business-as-usual politician who has backed down from many positions that set him apart from conventional conservatives. Before, McCain supported the separation of church and state; now he wants a Christian in the White House. The confederate flag, which he once considered an offensive symbol, no longer troubles him. And he has come to believe that tax cuts are a good idea.
I don't want to say that McCain sold his soul to the devil, since I believe that religious metaphors have no place in politics. But consider this: shortly after losing the 2000 election, McCain told an interviewer that there must be "a special place in hell" reserved for the rumormongers.
Seven years later, who is running McCain's South Carolina campaign? Charlie Condon, the former State Attorney General who in 2000 helped spread the innuendo targeting Bridget. If you can't beat them, hire them--even if they've launched racist attacks against your own daughter.
Bridget McCain was a seriously ill baby in Mother Teresa's orphanage when Cindy McCain visited and decided to bring her back to the United States for medical treatment in 1991. John and Cindy adopted her not long after. Now 16, Bridget learned of her role in the 2000 campaign only when she Googled herself. According to the New York Times, when McCain entered the current race, Bridget summoned his aides and asked them to pledge that this campaign would be different.
We can't know what reassurances were offered, but Condon doesn't seem to have repented for his role in the 2000 slander. He told the New York Times reporter that he wasn't surprised about the downward spiral of the Bush-McCain race. "Our primaries have a way of doing that," Condon said. "There is a tradition of it, it is accepted behavior, and frankly it works."
John McCain is now favored to win in South Carolina. The personal attacks of the 2000 election season, he recently told an interviewer, were "long ago and far away." "I had to get over it.... I don't ever think about them or dwell on them." Cindy McCain agrees. "We're past that. We've moved on."
The McCains may have moved on, but I haven't. Bush made a decisive step toward the White House by spreading lies about an 8-year-old child. (Not to mention a couple of decorated war veterans.) These vile tactics are not OK. If something similar were to happen in a high school election, those responsible would be suspended and black marks would be entered on their permanent records. But in politics, it seems, there's no such thing as a permanent record. Consequences do not exist--however blatant the misconduct.
It's time we changed that. In the 2008 election, voters need to send a message that attention is being paid--that this time liars and cheats will be defeated, not given a free hall pass.
Source: http://www.thenation.com/article/dirty-tricks-south-carolina-and-john-mccain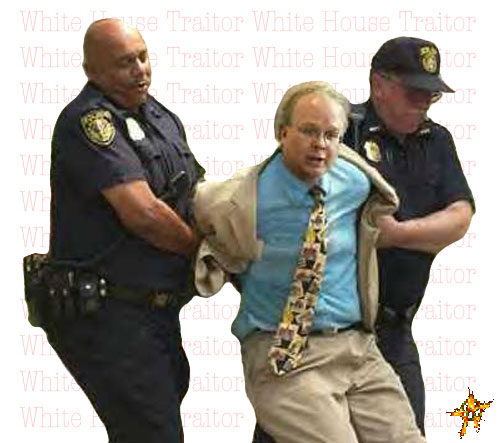 Did Arianna Huffington Really Have Naomi Wolf Arrested?
Naomi Wolf: how I was arrested at Occupy Wall Street
Arresting a middle-aged writer in an evening gown for peaceable conduct is a far cry from when America was a free republic
• Naomi Wolf condemns 'Stalinist' erosion of protest rights
Naomi Wolf, guardian.co.uk, Wednesday 19 October 2011 17.05 BST, Article history, Article Source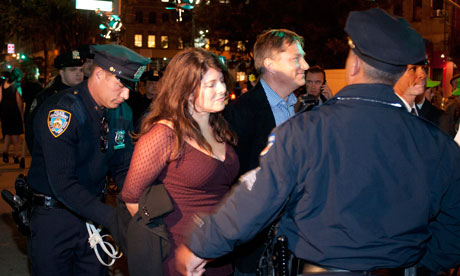 Naomi Wolf is arrested during the Occupy Wall Street protest in New York. Photograph: Mike Shane
Last night I was arrested in my home town, outside an event to which I had been invited, for standing lawfully on the sidewalk in an evening gown.
Let me explain; my partner and I were attending an event for the Huffington Post, for which I often write: Game Changers 2011, in a venue space on Hudson Street. As we entered the space, we saw that about 200 Occupy Wall Street protesters were peacefully assembled and were chanting. They wanted to address Governor Andrew Cuomo, who was going to be arriving at the event. They were using a technique that has become known as "the human mic" – by which the crowd laboriously repeats every word the speaker says – since they had been told that using real megaphones was illegal.
In my book Give Me Liberty, a blueprint for how to open up a closing civil society, I have a chapter on permits – which is a crucial subject to understand for anyone involved in protest in the US. In 70s America, protest used to be very effective, but in subsequent decades municipalities have sneakily created a web of "overpermiticisation" – requirements that were designed to stifle freedom of assembly and the right to petition government for redress of grievances, both of which are part of our first amendment. One of these made-up permit requirements, which are not transparent or accountable, is the megaphone restriction.
So I informed the group on Hudson Street that they had a first amendment right to use a megaphone and that the National Lawyers' Guild should appeal the issue if they got arrested. And I repeated the words of the first amendment, which the crowd repeated.
Then my partner suggested that I ask the group for their list of demands. Since we would be inside, we thought it would be helpful to take their list into the event and if I had a chance to talk with the governor I could pass the list on. That is how a democracy works, right? The people have the right to address their representatives.
We went inside, chatted with our friends, but needed to leave before the governor had arrived. I decided I would present their list to his office in the morning and write about the response. On our exit, I saw that the protesters had been cordoned off by a now-massive phalanx of NYPD cops and pinned against the far side of the street – far away from the event they sought to address.
I went up and asked them why. They replied that they had been informed that the Huffington Post event had a permit that forbade them to use the sidewalk. I knew from my investigative reporting on NYC permits that this was impossible: a private entity cannot lease the public sidewalks; even film crews must allow pedestrian traffic. I asked the police for clarification – no response.
I went over to the sidewalk at issue and identified myself as a NYC citizen and a reporter, and asked to see the permit in question or to locate the source on the police or event side that claimed it forbade citizen access to a public sidewalk. Finally a tall man, who seemed to be with the event, confessed that while it did have a permit, the permit did allow for protest so long as we did not block pedestrian passage.
I thanked him, returned to the protesters, and said: "The permit allows us to walk on the other side of the street if we don't block access. I am now going to walk on the public sidewalk and not block it. It is legal to do so. Please join me if you wish." My partner and I then returned to the event-side sidewalk and began to walk peacefully arm in arm, while about 30 or 40 people walked with us in single file, not blocking access.
Then a phalanx of perhaps 40 white-shirted senior offices descended out of seemingly nowhere and, with a megaphone (which was supposedly illegal for citizens to use), one said: "You are unlawfully creating a disruption. You are ordered to disperse." I approached him peacefully, slowly, gently and respectfully and said: "I am confused. I was told that the permit in question allows us to walk if we don't block pedestrian access and as you see we are complying with the permit."

YouTube footage of Naomi Wolf being arrested
He gave me a look of pure hate. "Are you going to back down?" he shouted. I stood, immobilised, for a moment. "Are you getting out of my way?" I did not even make a conscious decision not to "fall back" – I simply couldn't even will myself to do so, because I knew that he was not giving a lawful order and that if I stepped aside it would be not because of the law, which I was following, but as a capitulation to sheer force. In that moment's hesitation, he said, "OK," gestured, and my partner and I were surrounded by about 20 officers who pulled our hands behind our backs and cuffed us with plastic handcuffs.
We were taken in a van to the seventh precinct – the scary part about that is that the protesters and lawyers marched to the first precinct, which handles Hudson Street, but in the van the police got the message to avoid them by rerouting me. I understood later that the protesters were lied to about our whereabouts, which seemed to me to be a trickle-down of the Bush-era detention practice of unaccountable detentions.
The officers who had us in custody were very courteous, and several expressed sympathy for the movements' aims. Nonetheless, my partner and I had our possessions taken from us, our ID copied, and we were placed in separate cells for about half an hour. It was clear that by then the police knew there was scrutiny of this arrest so they handled us with great courtesy, but my phone was taken and for half an hour I was in a faeces- or blood-smeared cell, thinking at that moment the only thing that separates civil societies from barbaric states is the rule of law – that finds the prisoner, and holds the arresting officers and courts accountable.
Another scary outcome I discovered is that, when the protesters marched to the first precinct, the whole of Erickson Street was cordoned off – "frozen" they were told, "by Homeland Security". Obviously if DHS now has powers to simply take over a New York City street because of an arrest for peaceable conduct by a middle-aged writer in an evening gown, we have entered a stage of the closing of America, which is a serious departure from our days as a free republic in which municipalities are governed by police forces.
The police are now telling my supporters that the permit in question gave the event managers "control of the sidewalks". I have asked to see the permit but still haven't been provided with it – if such a category now exists, I have never heard of it; that, too, is a serious blow to an open civil society. What did I take away? Just that, unfortunately, my partner and I became exhibit A in a process that I have been warning Americans about since 2007: first they come for the "other" – the "terrorist", the brown person, the Muslim, the outsider; then they come for you – while you are standing on a sidewalk in evening dress, obeying the law.
Reasons 2-B Happy! by Xeth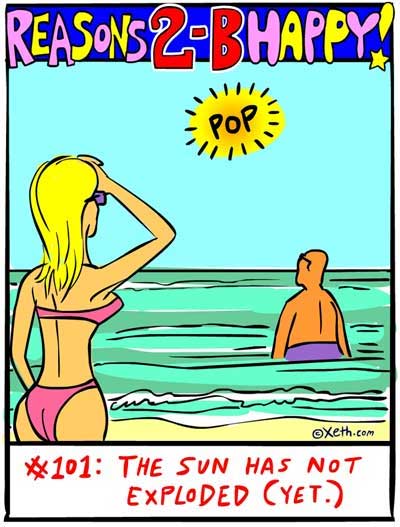 #101: The Sun Has Not Exploded (yet.)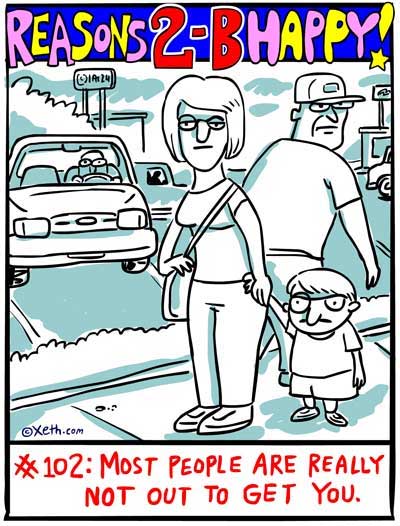 #102: Most People Are Really Not Out To Get You.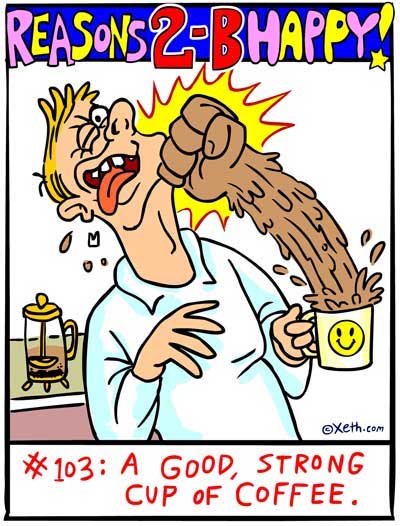 #103: A Good, Strong, Cup of Coffee.

Environmental activist Robert F. Kennedy Jr. (photo: Santa Clara University)
The Fracking Industry's War on the Truth
By Robert F. Kennedy Jr., Reader Supported News, 20 October 11, Article Source
The fracking industry's war on The New York Times - and the truth.
Superb investigative journalism by the New York Times has brought the paper under attack by the natural gas industry. That campaign of intimidation and obfuscation has been orchestrated by top-shelf players like Exxon and Chesapeake, aligned with the industry's worst bottom feeders. This coalition has launched an impressive propaganda effort carried by slick PR firms, industry-funded front groups and a predictable cabal of right-wing industry toadies from cable TV and talk radio. In pitting itself against public disclosure and reasonable regulation, the natural gas industry is once again proving that it is its own worst enemy.
I confess to being an early optimist on natural gas. In July of 2009, I wrote a widely circulated op-ed for the Financial Times predicting that newly accessible deposits of natural gas had the potential to rapidly relieve our country of its deadly addiction to Appalachian coal and end forever catastrophically destructive mountaintop-removal mining. At that time, government and industry geologists were predicting that new methods of fracturing gas-rich shale beds had provided access to an astounding 2,000-5,000 trillion cubic feet of natural gas in the lower 48 - enough, they claimed - to power our country for a century.
These rich reserves might have allowed America to mothball or throttle back our 336 gigawatts of mainly antiquated and inefficient coal fired electric plants, replacing them with underutilized capacity from existing gas-generation plants. That transition could reduce US mercury emissions by 20%-25%, dramatically cut deadly particulate matter and the pollutants that cause acid rain, and slash America's grid-based CO2 by an astonishing 20% - literally overnight! Gas could have been a natural companion for wind and solar energy with its capacity to transform variable power into base load, and could have been a critical bridge fuel to the new energy economy rooted in America's abundant renewables.
American-sourced natural gas might also have helped free us from our debilitating reliance on foreign oil now costing our country so dearly in blood, national security, energy independence, global leadership, moral authority, and treasure amounting to $700 billion per year - the total cost to our country of annual oil imports - in addition to two pricey wars that are currently running tabs of $2 billion per week.
My caveat was that the natural gas industry and government regulators needed to act responsibly to protect the environment, safeguard communities from irresponsible practices, and to candidly inform the public about the true risks and benefits of shale-extraction gas.
The opposite has happened.
The industry's worst actors have successfully battled reasonable regulation and stifled public disclosure while bending compliant government regulators to engineer exceptions to existing environmental rules. Captive agencies and political leaders have obligingly reduced already meager enforcement resources and helped propagate the industry's deceptive economic projections. As a result, public skepticism toward the industry and its government regulators is at a record high. With an army of over 40,000 highly motivated anti-fracking activists in New York alone, popular mistrust of the industry is presenting a daunting impediment to its expansion.
I sit on the New York State Governor Andrew Cuomo's High Volume Hydraulic Fracturing Advisory Panel. I, and the other panelists, are charged with developing recommendations to the Commissioner regarding rules that will hopefully safeguard New Yorkers from the kind of calamities caused by the natural gas industry to communities just across our border with Pennsylvania. We spend much of our time sorting truth from the web of myths spun about fracking by fast talking landsmen, smarmy CEOs and federal regulators.
Recent studies have raised doubts about many of the industry's fundamental presumptions;
For example, releases of methane, a far more potent greenhouse gas, may counterbalance virtually all the benefits of CO2 reductions projected to result from substituting gas power for coal. Robert W. Howarth, Renee Santoro, Anthony Ingraffea, Coal to Gas: The Influence of Methane Leakage. Climate Change Letters. DOI 10.1007/s10584-011-0217-3.
The human health impacts of gas extraction on local communities may rival those associated with coal. A new study by the Centers for Disease Control finds that breast cancer rates have dropped in every county in Texas, but have increased in the six counties with the heaviest natural gas air emissions.
The US Geological Survey just slashed its estimate on the amount of gas in the Marcellus Shale by 80%, raising doubts about all the industry's positive economic projections about jobs, royalties and revenues. Industry based those projections on resource estimates that the federal government has now jettisoned.
Meanwhile, local communities are finding the costs of irresponsible drilling to be ruinous. Contaminated well water, poisoned air, nuisance noise and dust, diminished property values and collapsing quality of life are often the predictable collateral damage of gas-shale development in the rural towns of the east. Barth. The Unanswered Questions About the Economic Impact of Gas Drilling in the Marcellus Shale: Don't Jump to Conclusions. March 2010. Accessed 8/10/11; Christopherson & Rightor. How Should We Think About the Economic Consequences of Shale Gas Drilling? May 2011. Accessed 8/10/11;Stephen G. Osborn, Avner Vengosh, et al., Methane Contamination of drinking water accompanying gas wells drilling and hydraulic fracturing, PNAS Early Edition, April 14, 2011; Riverkeeper, Fractured Communities (Sept. 2010).
In a devastating admission, the industry now acknowledges that it absolutely cannot afford to pay localities the costs of roads damaged from the thousands of truck trips per wellhead, leaving those ruinous costs to local taxpayers, many of whom will see no benefits from the shale boom, but only declines in their quality of life.
With several notable exceptions, like Southwest Energy, the industry has demonstrated a disturbing fervor for secrecy while advocating regulatory policies that favor the most irresponsible practices and the worst actors.
The shale gas industry's campaign against The Times illustrates the difficulty in getting solid information upon which to base a regulatory scheme. The Times is doing an unusually rigorous job at covering this extremely important and complex issue. The paper's ongoing series on natural gas drilling is one of the strongest pieces of investigative journalism this year from any news venue. Thankfully, The Times is covering this extremely important topic with rigor and balance. But it is also going the extra mile in the level of documentation it provides to bolster its stories, a move that raises the bar on public-service journalism.
In an era when few papers or news outlets are still willing to take on very powerful interests, The Times has pursued very difficult questions about one of our country's richest and most aggressive industries. At a time when accessing documents through open records requests faces an obstacle course of daunting roadblocks, the series has spent nearly a year using these flawed tools to collect and publish an extraordinary trove of original documentation. Archives published by The Times include thousands of pages obtained through leaks and/or public records requests. The Times reporters provide page-by-page annotations explaining the documents so that the reader can sift through them in guided fashion.
Among the revelations uncovered by The Times' admirable reporting;
Sewage treatment plants in the Marcellus region have been accepting millions of gallons of natural gas industry wastewater that carry significant levels of radioactive elements and other pollutants that they are incapable of treating.
An EPA study published by The Times shows receiving rivers and streams into which these plants discharge are unable to consistently dilute this kind of highly toxic effluent.
Most of the state's drinking water intakes, streams and rivers have not been tested for radioactivity for years - since long before the drilling boom began.
Industry is routinely making inflated claims about how much of its wastewater it is actually recycling.
EPA, caving to industry lobbyists and high level political interference reminiscent of the Bush/Cheney era, has narrowed the scope of its national study on hydrofracking despite vocal protests from agency scientists. The EPA had, for example, planned to study in detail the effect on rivers of sending radioactive wastewater through sewage plants, but dropped these plans during the phase when White House-level review was conducted.
Similar studies in the past had been narrowed by industry pressure, leading to widespread exemptions for the oil and gas industry from environmental laws.
The Times revealed an ongoing and red-hot debate within the EPA about whether the agency should force Pennsylvania to handle its drilling waste more carefully and strengthen that state's notoriously lax regulations and anemic enforcement.
The Times investigation also explodes the industry's decade-old mantra that a "there is not a single documented case of drinking water being contaminated by fracking." The Times investigation of EPA archives exposes this claim as demonstrably false.
A second round of New York Times stories showed that within the natural gas industry and among federal energy officials, there were serious and disturbing reservations about the economic prospects of shale gas:
Government and industry officials made sure that all of their reservations were discussed privately and never revealed to the American public. Internal commentary by these officials is striking because it contrasts so sharply with the excited public rhetoric from the same agencies, lawmakers, industry officials and energy experts about shale gas.
Many industry experts have reservations over whether the wells produce as much gas as industry is claiming and whether companies may be misleading investors, landowners and the public about the true costs of shale gas.
Shale gas wells often dry up faster than companies expected - sometimes several decades faster than predicted.
Rather than coming clean, the companies downplay how much it costs to keep these wells flowing and overstate how much profit companies can make by these wells.
Furthermore, only a small percentage of the land in each shale gas field turns out to be highly productive, even at the start. Nevertheless, companies routinely pretend that all of their acreage will be equally promising.
These emerging issues also sparked private discussion among federal energy experts, who expressed grave concern that their agency's predictions were too heavily influenced by the natural gas industry's over-optimism. The Times found that the EPA was heavily reliant on data provided by companies with shale-gas industry ties.
The science writer for the Knight Ridder Journalism website summed up the significance of the Times' revelations about the industry's ballyhooed economic prospects: "From here, it appears that the Times and [the series' principal author] Mr. Urbina are calmly saying we should learn a lesson from the dot-com bubble and the housing bubble, suggesting investors and regulators and gov't planners step with care and not be blinkered by all the money that's pouring in."
The organized attack on the Times and its reputation by well-financed industry spin machines is illustrative of the perils and real challenges facing public-service journalism today.
The Times' piece has been the target of massive industry blowback. Industry-funded front groups like Energy in Depth, an army of slick PR firms, and former regulatory officials like PA DEP Commissioner John Hanger - now on industry's payroll, have artfully manufactured deceptive talking points and posted blogs that are parroted by journalists looking for an industry response to the Times' coverage, and then emailed as "facts" to the industry's supporters and its indentured servants in Congress.
Ironically, many of the attacks against the series have claimed that the articles were poorly sourced or under-researched. Yet, The Times has not printed a single factual correction. This is certainly an admirable reporting record for a series that has been running in the paper for nearly a year. This is because, despite massive efforts by the industry to find errors, no critic has been able to identify a single fact that The Times actually got wrong. The Times posted thousands of pages of closely annotated original-source documents along with its news articles.
Rarely has a series had such wide-reaching and immediate impact. The New York Times articles have led to major changes in how the industry as well as state and federal regulators are handling one of America's most important energy issues.
Documents uncovered by The Times have already been put to use in litigation by injured parties seeking to force some treatment plants to stop handling the frack wastewater. The Times' series has also pressured the EPA to begin a review of treatment plant permits (signaling the agency's possible intent to prohibit plants from discharging treated waste into rivers without comprehensive testing for shale gas contaminants). Healthy skepticism raised by the series has dampened some of the thrilled exuberance among Wall Street bankers ecstatic about the latest gold rush, federal lawmakers in the thrall of industry money, and in hard-pressed rural communities seduced by hollow promises of massive royalties, local prosperity and abundant jobs.
As our panel grapples with these complex and difficult problems, we have found that the principal impediment to going forward with recommendations regarding regulations that could allow fracking in our state is a general mistrust of the claims we are hearing from industry and federal regulators. Revelations from The Times series and elsewhere have cast doubt upon all the industry's assurances about fracking, and have complicated the task for those of us charged with advising the regulatory agencies on developing rules that could allow the industry to proceed while safeguarding the public interest.
For many of us on New York State's fracking panel, the one bright light has been the presence of Southwest Energy's Vice President and General Counsel Mark Boling. Boling is bullish on shale gas but his passion for public disclosure and a rigorous and rational regulatory framework, his candor about the perils of certain practices and his honest assessments of the costs and benefits of gas-shale extraction have inspired trust and confidence among his fellow panelists. Boling's candor may have made him a pariah in his industry, but the panel's confidence in his integrity is the one thing that might allow us to go forward with recommendations regarding a regulatory scheme that could allow certain kinds of fracking to proceed in New York State. None of us wants to be in the position of getting seduced by sweet and lofty promises that quickly turn into a sour gas and impoverished communities.
Gas-fracking flacks routinely make extravagant promises about bringing jobs and income to the depressed rural communities. If those jobs and royalties don't come - the way they have not come for people in Bradford County, Pa. - New Yorkers will be justifiably angry, as they wonder why the government and our panel did not protect them when there were so many warning signs.
Who Would Believe A Corporation the CPUC Allows to Get Away With Murder?
PG&E denies it put 'junked' gas pipe in the ground
Jaxon Van Derbeken, Chronicle Staff Writer, Friday, October 21, 2011, Article Source
SAN FRANCISCO -- Pacific Gas and Electric Co. bristled Thursday at state regulators' suggestion that the company installed "junked" pipe in its gas-transmission system in the 1940s and '50s, saying its use of properly reconditioned pipe at the time was perfectly safe and challenging officials to prove otherwise.
At issue was a legal filing made Wednesday by a lawyer with the safety arm of the California Public Utilities Commission, saying regulators had found PG&E documents suggesting the company used "salvaged or junked" pipe decades ago on gas lines that are still in service.
The filing by commission attorney Robert Cagen noted that such flawed pipe would raise "serious safety concerns" in light of last year's explosion of a PG&E transmission line in San Bruno that killed eight people. Short pieces of pipe installed at the blast site turned out to be substandard and possibly salvaged, and the state has asked PG&E to produce any records it might have on recycled pipe.
In PG&E's response, attorneys Lisa Jordan and Joseph Malkin said the utility had asked the state commission to specify which documents raised such an immediate concern. Rather than do that, regulators filed a motion seeking to make the documents public, PG&E said in arguing that an administrative law judge deny the motion at a hearing Nov. 1.
PG&E said that if there are indications of danger lurking in some 2 million company documents at issue, knowing where those safety issues can be found would "enable us to take appropriate action."
"If it believes it has evidence of an imminent safety threat," the state commission "has an overriding responsibility to bring that to the attention of the operator so the safety issue can be immediately addressed," PG&E said.
The company said Cagen and the agency's legal division "declined to identify any specific document it claims raises a significant safety issue."
PG&E also said that reusing salvaged pipe was common in the pipeline industry in past decades, and that the company is dealing with any risks posed by it through its testing program and other efforts.
"The reuse of salvaged (not 'junked,' as legal division's motion suggests) pipe was a common practice throughout the industry at least through the 1950s," PG&E's attorneys wrote. "Reused pipe would be cleaned, inspected, and, if in satisfactory condition, recoated prior to use."
The motion also denied the state commission's statement that PG&E was asserting "blanket confidentiality" on its documents. It said all the agency has to do is cite the document at issue to PG&E, which would then remove employee names or other sensitive information before clearing it to be disclosed.
Europe on the breadline: Greeks and Italians blame culture of corruption
In his final dispatch from breadline Europe, Jon Henley finds nepotism, bribery and systemic low-level corruption are as much to blame for southern Europe's crisis as anything else
http://www.guardian.co.uk/world/blog/2011/oct/21/europe-breadline-blame-culture-corruption
Occupy Wall Street? These protests are not Tahrir Square but scenery
Power has slipped from democratic institutions and is ever further from the people. Insurrection, though, requires menace
http://www.guardian.co.uk/commentisfree/2011/oct/20/occupy-wall-street-tahrir-scenery
'It has so much rage': Metallica and Lou Reed talk about their new album
It's a collaboration that has prompted much head-scratching, but Lou Reed and Metallica tell Edward Helmore that teaming up to make their new album was a thrill
http://www.guardian.co.uk/music/2011/oct/20/metallica-lou-reed-lulu-interview
Occupy movement goes global - in pictures
guardian.co.uk, Saturday 15 October 2011 12.29 BST, Picture Source
Occupy Wall Street protests are linking up with other Occupy movements around the world
Time for police to move in on Occupy SF protesters
San Francisco - The city and the Occupy SF protesters are headed for a confrontation. And soon. The group at the Embarcadero has quickly gone from a sidewalk protest to a full encampment with tents, a kitchen and laptops powered by car batteries. - Exactly, in other words, what Mayor Ed Lee and city officials said wasn't going to happen.
Major PG&E gas line ruptures during hydro test
SAN FRANCISCO - A major Pacific Gas and Electric Co. gas transmission line serving the Bay Area ruptured during a pressure test Monday south of Bakersfield, just as the company was planning to boost gas levels on the pipeline to meet winter demand.
What will happen to the world's population?
With the population ready to hit 7bn this October we look at the Spanish design house Bestiaro's visualisation of the UN population data for us using its Impure design language. Explore the data by sliding through the years below - all figures in thousands
St Paul's may seek injunction to move Occupy London activists
Officials consulting lawyers over how to remove protest camp as cathedral's closure is costing £20,000 a day in lost revenues
Tunisia's most influential bloggers prepare for historic elections
On the eve of the first free elections in Tunisia's history, Angelique Chrisafis surveys the country's bloggers and net activists, many of whom were influential in bringing the revolution about
Undercover police: how 'romantic, attentive' impostor betrayed activist
I feel angry and violated, says woman apparently used as cover by officer who was trying to infiltrate Animal Liberation Front
Police spy tricked lover with activist 'cover story'
Bob Lambert used false identity in 1980s to infiltrate protest movements while working for Metropolitan police special branch
Cynics' distrust of e-petitions no longer serves democracy
The fact that public pressure can prompt an EU referendum debate heralds a new chapter in British politics
Motorcycling mourns after Marco Simoncelli killed at Malaysia MotoGP
• Italian rider dies at age of 24 • Simoncelli was hit by other bikes after crash
Science Video: 10 years of fires on Earth seen from space
Using a pair of Earth-monitoring satellites, Nasa has recorded tens of millions of fires that burned throughout the past decade.
Hints of new physics crop up at LHC
Preliminary findings from Cern's Large Hadron Collider may have uncovered experimental evidence for physics beyond the Standard Model. Data from the CMS experiment is showing significant excesses of particles known as leptons being created in triplets, a result that could be interpreted as evidence for a theory called supersymmetry.
LEDs can save more electricity than solar can produce
LED lighting can save more electricity than solar will produce, according to LED pioneer Roland Haitz, former chief technology officer, semiconductor products group, Hewlett-Packard (later Agilent).
Technology Research duo calculate Pi to ten trillion decimal places
The ten trillionth digit of Pi is five. That's the finding of Japanese systems engineer Shigeru Kondo and US computer scientist Alexander Yee, who collaboratively calculated the mathematical constant to a whole new level.
Interactive periodic table of swearing extends your rude vocabulary
Artistic duo Modern Toss (aka Jon Link and Mick Bunnage) have turned their illustrated Periodic Table of Swearing into a physical, interactive machine.
James Stark On the Road-2011
On the road to Marfa Texas for the Chinati Foundation's 25th Museum anniversary weekend. On Saturday and Sunday the Chinati permanent collection and Donald Judd's Marfa home and his three studio spaces will be open to the public for free self guided tours. I don't know a lot about Donald Judd and the Chinati Foundation and in a way I don't want to know to much and let the element of surprise take over. Most of these photos were taken in Marfa with some Cadillac Ranch and other places, enjoy. Photos are shown in order taken.

The Decoliner - Randy's Vision: Flash Gordon's Motorhome! via David Normal

Make A Stand (Occupy Wall St) - By the sons of Lester Chambers of the Chambers Brothers. via Mike Wilhelm
THIS IS HOW YOU FIX CONGRESS!!!!!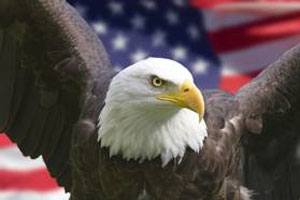 via Robin Kilgore
Warren Buffett, in a recent interview with CNBC, offers one of the best quotes about the debt ceiling: "I could end the deficit in 5 minutes," he told CNBC. "You just pass a law that says that anytime there is a deficit of more than 3% of GDP, all sitting members of Congress are ineligible for re-election.
The 26th amendment (granting the right to vote for 18 year-olds) took only 3 months & 8 days to be ratified! Why? Simple! The people demanded it. That was in 1971...before computers, e-mail, cellphones, etc.
Of the 27 amendments to the Constitution, seven (7) took 1 year or less to become the law of the land...all because of public pressure.
Warren Buffet is asking each addressee to forward this email to a minimum of twenty people on their address list; in turn ask each of those to do likewise.
In three days, most people in The United States of America will have the message. This is one idea that really should be passed around.
*Congressional Reform Act of 2011*

1. No Tenure / No Pension. A Congressman collects a salary while in office and receives no pay when they are out of office.

2. Congress (past, present & future) participates in Social Security.

All funds in the Congressional retirement fund move to the Social Security system immediately. All future funds flow into the Social Security system, and Congress participates with the American people. It may not be used for any other purpose.

3. Congress can purchase their own retirement plan, just as all Americans do.

4. Congress will no longer vote themselves a pay raise. Congressional pay will rise by the lower of CPI or 3%.

5. Congress loses their current health care system and participates in the same health care system as the American people.

6. Congress must equally abide by all laws they impose on the American people.

7. All contracts with past and present Congressmen are void effective 1/1/12. The American people did not make this contract with Congressmen. Congressmen made all these contracts for themselves.
Serving in Congress is an honor, not a career. The Founding Fathers envisioned citizen legislators, so ours should serve their term(s), then go home and back to work.
If each person contacts a minimum of twenty people then it will only take three days for most people (in the U.S.) to receive the message.
John McCarthy obituary
US computer scientist who coined the term artificial intelligence
Jack Schofield, guardian.co.uk, Tuesday 25 October 2011 21.21 BST, Article history, Article Source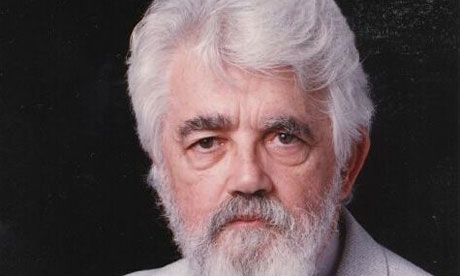 John McCarthy deplored the competitive and commercial aspects of computer chess:
"It is as if the geneticists after 1910 had organised fruit fly races and concentrated their
efforts on breeding fruit flies that could win these races."
In 1955, the computer scientist John McCarthy, who has died aged 84, coined the term "artificial intelligence", or AI. His pioneering work in AI – which he defined as "the science and engineering of making intelligent machines" – and robotics included the development of the programming language Lisp in 1958. This was the second such high-level language, after Fortran, and was based on the idea of computing using symbolic expressions rather than numbers.
McCarthy was also the first to propose a "time-sharing" model of computing. In 1961, he suggested that if his approach were adopted, "computing may some day be organised as a public utility, just as the telephone system is a public utility," and that that utility could become the basis of a significant new industry. This is the way that "cloud computing" is being sold today.
However, when obliged to choose between the time-sharing work at the Massachusetts Institute of Technology (MIT) and AI, he chose AI. He said: "The ultimate effort is to make computer programs that can solve problems and achieve goals in the world as well as humans. However, many people involved in particular research areas are much less ambitious."
In AI, McCarthy tackled such problems as whether it was "legitimate to ascribe certain beliefs, knowledge, free will, intentions, consciousness, abilities or wants to a machine or computer program". This led to a heated argument about whether thermostats could be said to have beliefs. This is not an idle debate: in the US, Nest has just announced a self-learning thermostat.
In other papers such as Free Will – Even for Robots, and Deterministic Free Will, McCarthy explored ideas of robot decision-making. He wrote a science fiction story, The Robot and the Baby, to "partly illustrate my opinions about what household robots should be like". His robot's reasoning is displayed in a Lisp-like manner as R781 decides to simulate love for Travis, the human baby. The story includes lines such as "(Required (Not (Cause Robot781) (Believes Travis (Person Robot781))))".
McCarthy was also involved with computer chess, as one of the ways of exploring computer decision-making, though he quickly became disillusioned. "Unfortunately, the competitive and commercial aspects of making computers play chess have taken precedence over using chess as a scientific domain," he said. "It is as if the geneticists after 1910 had organised fruit fly races and concentrated their efforts on breeding fruit flies that could win these races."
McCarthy was born in Boston to an Irish father and a Lithuanian mother, John Patrick and Ida Glatt McCarthy. They lost their house in the depression, and the family moved via New York and Cleveland to Los Angeles, where his father worked as an organiser for the progressive Amalgamated Clothing Workers union. In his teens, McCarthy taught himself calculus from textbooks used at the nearby California Institute of Technology. At the age of 16, as a Caltech student, he was assigned to a graduate class.
In September 1948, McCarthy found his life's work. He attended the Hixon Symposium on Cerebral Mechanisms in Behaviour, a Caltech conference that included papers on automata, the brain and intelligence, and Why the Mind Is in the Head. According to a celebration of his work published in AI Magazine, "From that time on, his chief interests related to the development of machines that could think like people."
McCarthy graduated from Caltech in 1948, then gained his PhD in mathematics at Princeton in 1951. At Princeton he became friends with another student, Marvin Minsky, who shared his passion for AI. They collaborated on numerous projects over the next decade, which included co-founding the AI Lab at MIT. The initial request was for "a room, and a keypunch, and two programmers," which came along with six graduate students whom MIT did not know what to do with. The lab was a huge success, though the interests of the founders diverged. As AI Magazine noted: "McCarthy became increasingly committed to the logicist approach to AI; Minsky came to believe that it was wrong-headed and infeasible."
In 1962, McCarthy switched coasts, moving to California and founding SAIL, the Stanford AI Laboratory, at Stanford University. He continued his work there as an emeritus professor even after his official retirement in 2000. He was still working on a new computer language called Elephant, based, he said, "on two slogans. One is that an elephant never forgets, and the other is: 'I meant what I said and I said what I meant. An elephant's faithful 100%.'" His numerous honours included a Turing award (1971), Japan's Kyoto prize (1988), and America's National Medal of Science (1990).
McCarthy married three times. His second wife, Vera Watson, an IBM computer programmer and researcher, made a solo ascent of Aconcagua in South America, and was killed in a climbing accident in 1977, when part of an all-women's assault on Annapurna in the Himalayas. He is survived by his third wife, Carolyn Talcott, and their son Timothy; by his daughters Susan and Sarah, from his first marriage, to Martha Coyote, which ended in divorce; by two grandchildren; and by his brother, Patrick.
Wendy M Grossman writes: John McCarthy liked arguing with smart people, shunned fools and small talk, and from his beginnings as a Communist gradually shifted rightwards to conservative Republican. His curiosity was broad and wide-ranging, as was his taste in reading. He particularly liked the novels of Georgette Heyer, and you would be as likely to find those alongside his Kindle as you would spare copies of Logicomix, the graphic novel tracing the quest for the foundations of mathematics. Earlier this year, he emailed me to look for help in understanding a reference to English-manufactured cheap tin trays in a John Masefield poem.
He could be oblivious to danger. In early 2006 en route to meet his daughter and son-in-law for dinner, the distractions of conversation made his driving terrifyingly erratic. I suggested we swap. To my horror, he immediately pulled over at the side of a crowded divided highway crammed with high-speed rush hour traffic and immediately got out of the car. With trucks whooshing past with inches to spare, he began shuffling sideways around the car leaving the door wide open.
Fortunately, nothing hit him (or the car), and the grandfather of AI lived to make more conference appearances, collaborate on some additional papers, and convene the 50th anniversary of the 1956 Dartmouth conference.
• John McCarthy, computer scientist, born 4 September 1927; died 24 October 2011
MARINE VETERAN CRITICALLY INJURED AT OCCUPY OAKLAND MARCH
Two-time Iraq war veteran sustains skull fracture from police projectile
FOR IMMEDIATE RELEASE: published by Jose Vasquez on 10/26/11 3:34pm, Article Source & Contact via prez @ usa-exile

Veteran shot in the face by police projectile at Occupy Oakland protests
Late last night, Scott Olsen, a former Marine, two-time Iraq war veteran, and member of Iraq Veterans Against the War, sustained a skull fracture after being shot in the head with a police projectile while peacefully participating in an Occupy Oakland march.
The march began at a downtown library and headed towards City Hall in an effort to reclaim a site—recently cleared by police—that had previously served as an encampment for members of the 99% movement.
Scott joined the Marines in 2006, served two-tours in Iraq, and was discharged in 2010. Scott moved to California from Wisconsin and currently works as a systems network administrator in Daly, California.
Scott is one of an increasing number of war veterans who are participating in America's growing Occupy movement. Said Keith Shannon, who deployed with Scott to Iraq, "Scott was marching with the 99% because he felt corporations and banks had too much control over our government, and that they weren't being held accountable for their role in the economic downturn, which caused so many people to lose their jobs and their homes."
Scott is currently sedated at a local hospital awaiting examination by a neurosurgeon. Iraq Veterans Against the Wars sends their deepest condolences to Scott, his family, and his friends. IVAW also sends their thanks to the brave folks who risked bodily harm to provide care to Scott immediately following the incident.
Occupy Oakland clashes continue - in pictures
The Californian city of Oakland is braced for further violence between protesters and police
guardian.co.uk, Thursday 27 October 2011 08.59 BST, Click for Picture Source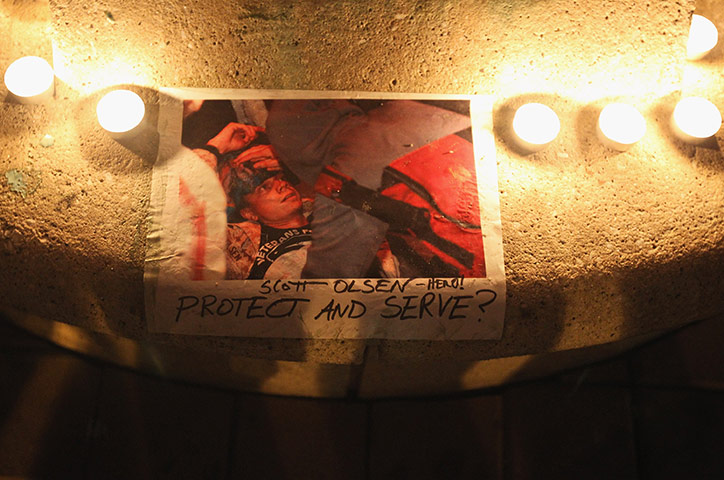 A picture of Scott Olsen is surrounded by candles Photograph: Justin Sullivan/Getty Images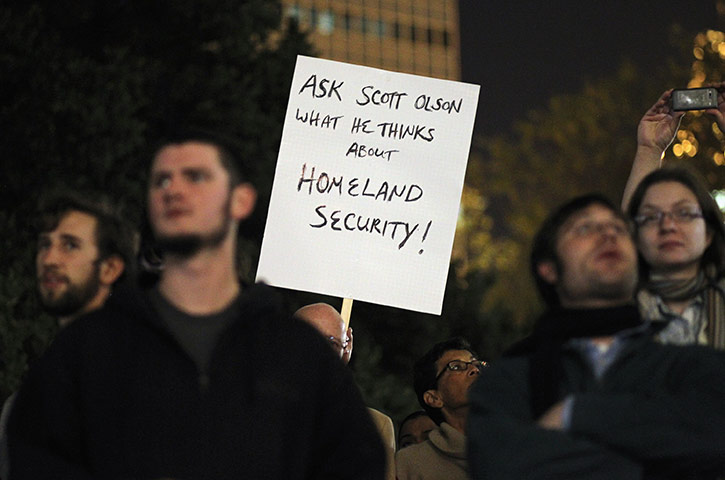 A protester holds up a sign referencing Scott Olsen Photograph: Justin Sullivan/Getty Images
Magnitude 4.7 - 2011/10/27 06:37:09 NORTHERN CALIFORNIA - ARPSN Seismic Heliplots - USGS
Why did police officer fire gas canister into crowd trying to help injured Iraq veteran?
Protesters take to the streets of New York and Oakland in solidarity after Marine was left in critical condition
Ex-Marine Scott Olsen, 24, of Daly City, California, served in Iraq in 2006 and 2007 - and was hit in California protests
Anger over Oakland police 'brutality' fans across America as protesters march in solidarity with Olsen on Wednesday
Occupy Oakland activists trying to reclaim camp they were in for 15 days - until police evicted them early on Tuesday
More trouble on Tuesday at 5pm when 400 people marched towards Frank Ogawa Plaza, which police surrounded
Conditions in the Oakland camp were thought to have become unsavoury as tented town became semi-permanent
Some protesters threw turquoise and red paint at riot police officers last night and others reportedly threw rocks
Meanwhile in Atlanta, Georgia, dozens of protesters were evicted from a park and 53 were arrested by police
By Mark Duell and Hannah Roberts, Last updated at 1:44 PM on 27th October 2011
Click to view photographs and video at Article Sourcevia Phoenix
Subject: [vfp-all] Events in Oakland
Brothers and Sisters
I just got off the phone with VFP Chapter 69 member Josh Sheperd, who was at 14th and Broadway in Oakland early this morning and witnessed much of what happened.
Josh said that after receiving several text messages with news of the Oakland PD taking down tents and arresting people, he decided to go to downtown Oakland and "see if, as a VFP member, I could help still the anger...to be between the police and the protesters...it seemed unconscionable to me that the police use the cover of darkness like that to do what they were doing."
He got to the front of the crowd (see photo link, above) and said he "felt a lot of tension in the air."
Shortly thereafter a barrage of "less than lethal" ordnance, tear gas, bean bags and flash-bangs was fired. He and the people he was with took off, regrouped, marched through part of downtown and returned to 14th and Broadway.
There, he went to the front of the crowd immediately, waving the VFP flag. He said the crowd seemed considerably calmer. "It might be just my impression, but there seemed to be a considerable desire for peace and the crowd expressed that."
Next, the Oakland PD issued the "you're going to get arrested if you don't leave" warning. Shortly after that, Josh said, "People in the rear of the crowd threw eggs at the police and that was the OPD's cue to fire another barrage."
In that barrage, VFP and IVAW member, Scott Olsen was struck in the head with some sort of projectile and was severely injured. Josh reports that Scott was admitted to hospital and has a fractured skull. His condition is stable but serious. Here are two videos, one showing Scott, wearing a VFP shirt, being carried away.
http://www.youtube.com/watch?v=cMUgPTCgwcQ&feature=youtu.be
The other has some slow motion footage that shows flash-bangs being thrown by the police, including one into a group of people standing around someone in the street.
http://www.youtube.com/watch?v=QqNOPZLw03Q&feature=youtu.be
It's unclear whether that person is Scott Olsen or not.
IVAW Director, Jose Vasquez, said they are keeping up on the situation, have issued a press release and are contacting national media. They are asking people to call the Oakland Police Dept.
What you can do:
Call the Oakland Police Department 510-777-3333; 510-238-3365; 510-238-3131
Attend a rally at the OPD headquarters later today
Go to the nearest occupation encampment in your vicinity in solidarity
For more information in Oakland
Josh Sheperd 415-819-1045
Adelle Carpenter (Civilian-Soldier Alliance) 503-860-5168
--
Mike Ferner, Interim Director
Veterans For Peace
216 S. Meramec
St. Louis, MO 63105
314-725-6005
www.veteransforpeace.org
Organized Locally - Recognized Nationally - Exposing the true cost of war and militarism since 1985
Hurt protester Scott Olsen was 'provoking no one'
Justin Berton,Will Kane, Chronicle Staff Writers, Friday, October 28, 2011, Article Source, View 64 Photographs
OAKLAND -- Scott Olsen, a 24-year-old Marine who served two tours of duty in Iraq, stood calmly in front of a police line as tear gas canisters that officers shot into the Occupy Oakland protest Tuesday night whizzed past his head.
"He was standing perfectly still, provoking no one," said Raleigh Latham, an Oakland filmmaker shooting footage of the confrontation between police and hundreds of protesters at 14th Street and Broadway. "If something didn't hit him directly in the face, then it went off close to his head and knocked him down."
The something was a projectile that apparently came from police lines, fractured Olsen's skull and put him in Highland General Hospital. Doctors upgraded his condition Thursday from critical to fair, and said they expect him to make a full recovery.
His parents flew in from Wisconsin and spent Thursday at his bedside. When they arrived, Olsen "just blossomed," said Highland's chief of surgery, Dr. Alden Harken.
Olsen's injury added to the national attention focused on Occupy Oakland in the aftermath of the repeated police tear-gassing of protesters Tuesday. In Las Vegas, protesters projected a photo of the Marine in uniform onto the corrugated-metal side of a building at their camp, the Associated Press reported. Vigils for Olsen were planned at Occupy sites in other cities.
Mayor's visit
Mayor Jean Quan visited Olsen in the hospital, told him she was sorry for what happened and promised an investigation, said Highland spokesman Vintage Foster.
Olsen, a Daly City resident and member of Iraq Veterans Against the War, fell to the ground after police lobbed or fired an object - possibly a tear gas canister - at a group of protesters.
While Olsen lay wounded in the street, other protesters rushed to his aid. Video footage appears to show an officer tossing another canister toward the group helping him.
One protester can be heard screaming "What the f-" at police as the device emits a loud bang, while a demonstrator angrily pounds his sign on the street. The group eventually carried Olsen away.
Interim Police Chief Howard Jordan called the incident "unfortunate."
"I wish that it didn't happen," Jordan said. "Our goal, obviously, is not to cause injury to anyone. ... We regret that this injury happened."
Officers from 18 law enforcement agencies were on the streets of Oakland Tuesday night, and authorities said they are trying to determine which officers were involved in Olsen's injury. Quan said officers from outside agencies had been told they had to abide by Oakland police procedures.
Olsen joined the Marines in 2006, served two tours in Iraq and was discharged in 2010, according to Iraq Veterans Against the War. Now a systems administrator at San Francisco software firm OPSWAT Inc., he had spent most nights during the last few weeks at the Occupy SF camp, said his roommate, Keith Shannon.
"He'd leave work, head there, sleep there and go to work the next day," Shannon said. "We were really against the fact that the banks and corporations were not held accountable for what they did."
BART to Oakland
When Olsen heard that protesters at Occupy Oakland were asking for support, he took BART to Oakland and joined in the protest, Shannon said.
Olsen knew he might be arrested, but didn't have any idea the demonstration would get as violent as it did, Shannon said.
Harken said Olsen had suffered a 2- to 3-inch fracture on the left side of his skull. He is able to write and move, but is having trouble speaking, Harken said.
Olsen has a bruise on his brain that is causing swelling, but he should recover fully without needing surgery, Harken said.
Olsen was dropped off at the hospital by people in a private car and was unconscious for 12 hours, Harken said. He is unaware of the global interest in his condition.
"He wouldn't be able to comprehend it," the doctor said.
Marijuana dispensary crackdown draws suit
Bob Egelko, Chronicle Staff Writer, Friday, October 28, 2011, Article Source
The Obama administration's campaign against medical marijuana dispensaries in California is an unconstitutional attack on the state's authority to set its own health policies, an advocacy group charged in a lawsuit Thursday.
While the federal government is entitled to enforce its laws against marijuana possession, cultivation and sale, its recent tactics - including threats to prosecute dispensaries' landlords and members of city councils that license pot suppliers - add up to an "unlawful assault on state sovereignty," Americans for Safe Access said in papers filed in San Francisco federal court.
"The government has interfered with and attempted to disable California's medical marijuana laws in an effort to force it to adopt and enforce federal prohibitions," attorney Joseph Elford said in the lawsuit.
There was no immediate comment from the Justice Department.
The suit followed an Oct. 7 news conference by California's four regional U.S. attorneys announcing new enforcement actions against suppliers of marijuana in a state that, 15 years ago, became the first to legalize its use for medical purposes.
The prosecutors said they had sent letters to dozens of property owners warning them that they faced forfeiture of their buildings, and possible felony prosecutions, unless they immediately evicted tenants that were supplying marijuana.
Dispensaries are using the state's medical marijuana law as a cover for drug profiteering, the prosecutors alleged.
Medical marijuana advocates accused President Obama of reneging on his 2008 campaign promise to let states regulate therapeutic use of the drug, with minimal federal interference.
The Justice Department replied that it was targeting commercial enterprises, not seriously ill patients and their caregivers. In Thursday's lawsuit, however, Americans for Safe Access said prosecutors are cutting off patients' supplies of medical marijuana, including collectives that fully comply with state law.
The suit also cited U.S. attorneys' recent warnings to elected officials in Chico, Eureka and Arcata (Humboldt County) that they could be prosecuted under federal law for licensing marijuana dispensaries. Chico and Arcata backed off after receiving the threats, the suit said.
Fukushima released 'twice as much' radioactive material as first thought
Far more radioactive caesium released into the atmosphere than previously estimated, according to study
Associated Press in New York, guardian.co.uk, Friday 28 October 2011 02.40 EDT, Article history, Article Source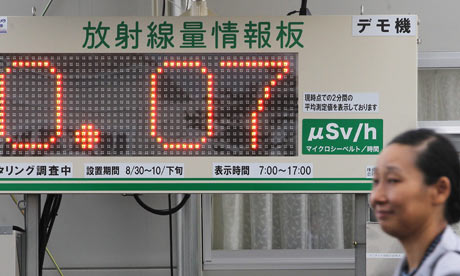 A radioactivity measuring station in Iwaki, Fukushima. Photograph: Wolfgang Kumm/EPA
The Fukushima nuclear disaster released twice as much radioactive caesium into the atmosphere as Japanese authorities estimated, reaching 40% of the total from Chernobyl, according to a preliminary report.
The levels of caesium-137 were reported by a worldwide network of sensors. Andreas Stohl, author of a study by the Norwegian Institute for Air Research, said the Japanese government's estimate came only from data in Japan and would have missed emissions blown out to sea.
The study did not consider health implications but caesium-137 is dangerous because it can last for decades in the environment, releasing cancer-causing radiation.
The long-term effects of the nuclear accident are unclear because of the difficulty in measuring radiation doses people received.
In a telephone interview Stohl said emission estimates were so imprecise that finding twice the amount of caesium was not considered a major difference. He said some previous estimates had been higher than his.
The journal Atmospheric Chemistry and Physics posted the report online for comment but the study is still under formal review by experts in the field and has not been accepted for publication.
Last summer the Japanese government estimated that the 11 March Fukushima accident released 15,000 terabecquerels of cesium. The terabecquerel is a radiation measurement. The new report from Stohl and co-authors estimates about 36,000 terabecquerels through to 20 April. That is about 42% of the estimated release from Chernobyl, the report says.
An official at Japan's Nuclear and Industrial Safety Agency said it could not offer any comment on the study because it had not reviewed the contents.
The report says about a fifth of the ceasium fell on land in Japan, while most of the rest fell into the Pacific Ocean. About 2% came down on land outside Japan, it concludes.
Some radiation from the accident has been detected in Tokyo and the United States but experts say they expect no significant health consequences there.
Many parents of small children in Tokyo worry about the discovery of radiation hotspots even though government officials say they don't pose a health risk. The previous prime minister, Naoto Kan, has said the most contaminated areas inside the evacuation zone could be uninhabitable for decades.
Stohl noted that his study found caesium-137 emissions dropped suddenly at the time workers started spraying water on the spent fuel pool from one of the reactors. That challenged previous thinking that the pool had not been emitting caesium, he said.
E-PARASITES Act aims to eat away at internet freedoms
By David Cardinal on October 27, 2011 at 9:34 am, Article Source
The Great Firewall of China has been of largely academic interest to most Americans -- until now. Legislation has been introduced in both houses of Congress to allow the US government to unilaterally censor foreign websites that it decides are hosting unlicensed content. While nominally targeted at "pirate" sites, the language -particularly of the House version -- is so broad it could be used to shut down access to almost any international website, especially since every social network and sharing site is littered with homebrew videos featuring unlicensed soundtracks.
The Senate judiciary committee unanimously passed its version of the so-called PROTECT IP act (full text of the PROTECT IP Act), which is currently being held up by Senator Ron Wyden of Oregon. The House has, in the meantime, charged ahead with an even more aggressive version it has titled the Enforcing and Protecting American Rights Against Sites Intent on Theft and Exploitation Act, or E-PARASITES in short (full text of the E-PARASITES Act). The House version requires service providers to actively block -- a polite word for censor -- sites which are deemed to be infringing. Mike Masnick of TechDirt was quick to point out that this would in effect create a Great Firewall of America.
Protests by the internet community - including a letter from 87 internet pioneers and developers - over the expected impact of the Senate bill apparently fell on deaf ears, as the House version is even broader, expanding the targeted sites from those sites "dedicated to infringing activities" to include those with "only limited purposes other than infringement" and those which "induce infringement." Service providers bear the brunt of enforcement, being required to "take technically feasible and reasonable measures designed to prevent access by its subscribers located in the United States to the foreign infringing site..." -- even including blocking IP address lookup of the targeted domains.
More chilling, the legislation provides that the Attorney General can take action against anyone offering a product or service designed or marketed to get around this new blacklist. Popular services like Tor would be immediately threatened by passage of this bill.
The Senate's proposed PROTECT IP act has been criticized by other countries for attempting to impose US law in other jurisdictions, but the E-PARASITES version goes even further and should be of concern to everyone in the US who values freedom of access on the internet. Critics are all in agreement that more steps need to be taken to prevent online piracy, but are opposed to those that come at the expense of the openness of the internet. The New York Times offered a perspective on what it would take to fix these bills, so that online piracy can be effectively battled without sacrificing individual liberties.
SHOP WITH CARE: OAKLAND & BART
MAIM & MURDER INNOCENT PEOPLE?

Anonymous message to Scott Olsen of Occupy Oakland
Anonymous downs Oakland police site after violence
Dan Kaplan, October 27, 2011, Article Source
The hacktivist group Anonymous is making good on its promise of digital retaliation against the Oakland Police Department for the force it used against protesters this week.
A distributed denial-of-service attack against the department's website -- www.oaklandpolice.com -- is underway, and the website currently is unreachable.
In addition, members of the collective have begun releasing information about Oakland police officers, and the call is out for additional help.
"The time has come to retaliate against Oakland police via all non-violent means, beginning with 'doxing' of individual officers and particularly higher-ups involved in the department's conduct of late," read an Anonymous statement, posted to Pastebin.
An Oakland police spokesperson could not immediately be reached for comment.
Doxing references the public release of information about individuals.
Anonymous' operation, dubbed "OpUprise," comes in response to the actions Tuesday night of Oakland police trying to squash a largely peaceful demonstration organized to protest the clearing of an encampment where Occupy Oakland members had been staying.
Police used tear gas, rubber bullets and flash grenades against the demonstrators, according to reports and video posted on YouTube. Authorities have said the response was warranted because some of the rally participants were throwing objects at them.
The most seriously injured victim was Scott Olsen, an Iraq War veteran, who suffered a fractured skull after being struck by a police projectile. His condition was upgraded to "fair" today, according to reports.
According to the Pastebin document, Anonymous is offering a "no questions asked" $1,000 reward for information about the officer who threw the projectile at Olsen.
The police's response led to much criticism of Oakland Mayor Jean Quan, who responded with a statement that expressed sympathy with victims and promise to decrease police presence around Frank Ogawa plaza, where some of the demonstrators, many of whom are protesting corporate influence in politics and the country's large wealth inequality gap, have been living.
UPDATE: The Oakland police website appeared operational again, as of Thursday evening EST.
Did Oakland Police Intentionally Shoot Marine Vet Scott Olsen In the Head?
Marine Veteran Was Peacefully Standing When Attacked by Police
The following photograph on videos show that Marine veteran Scott Olsen was peacefully standing at the Oakland protest when police fired a projectile at him:
http://www.ritholtz.com/blog/2011/10/did-oakland-police-intentionally-shoot-marine-vet-scott-olsen-in-the-head/
Anonymous Launches DDoS Attack on Oakland Police Website
The famous hacktivists group retaliated against the Oakland Police Department and other law enforcement agencies after they fired tear gas, concussion grenades and non-lethal rounds at the protesters of the Occupy Oakland movement.
According to TG Daily, the infamous collective is now offering a $1,000 (700 EUR) reward for anyone who can provide information on an officer that allegedly injured a war veteran that was taking part in the protest.
http://news.softpedia.com/news/Anonymous-Launched-DDoS-Attack-on-Oakland-Police-Website-230677.shtml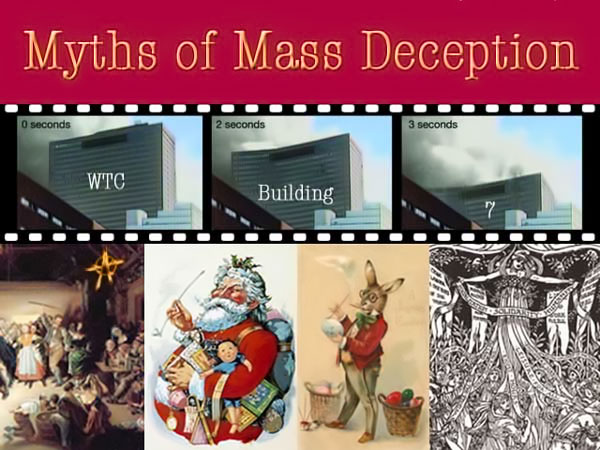 Myths of Mass Deception - Happy Halloween - Live Occupy
According to Democrats & Republicans Receiving Corporate Money:
THIS IS WHAT DEMOCRACY LOOKS LIKE:

Americans were subjected to violence at the hands of their own government for exercising the constitutional freedoms their government is sworn to protect.
[The Whole World Is Reading]
Police Advise Google to Remove Protest Videos
by grtv
Google has been asked by a US law enforcement agency to remove several videos exposing police brutality from the video sharing service YouTube, the company has revealed in its latest update to an online transparency report.
Another request filed by a different agency required Google to remove videos allegedly defaming law enforcement officials. The two requests were among 92 submissions for content removal by various authorities in the US filed between January and June 2011. Both were rejected by Google along with 27 per cent of the submissions.
The IT giant says the overall number of requests for content removal it receives from governmental agencies has risen, and so has the number of requests to disclose the private data of Google users.
Commenting on the incident, Jim Killock, executive director of the Open Rights Group, points out that YouTube is a public platform and any steps to censor it should be backed with a court order.
"Police seem to be advising Google on what material might be breaking the law, and then Google decides to censor this material without a court order," he said, stressing that a court appearance should be part of making such judgments.
Ultimately, public media seem to becoming more of a police tool to gather evidence. Killock recalled British Prime Minister David Cameron urging the news outlets to hand over material collected during the UK riots – both published and unpublished – to the police.
"It completely compromises the freedom of the media," Killock told RT. - Article Source via Prez usa-exile.org - local
Dear Citizens of the World,
I believe the time has come to reveal to you some of the perplexities you have faced in recent decades.
It is important to understand some of these things, so that you might know how to behave in the New Order now taking shape on this planet you call Earth. We want you to be able to become fully involved and integrated into our new society. After all, doing this is for your best interest.
First of all, it is best if you understand some of our purposes so that you may more fully cooperate. I cannot tell you the hard times you will face if you resist us.
We have ways of dealing with resisters and you are being told this now, since it is much too late to turn things around. The days of putting a stop to us have long since past.
We have full control of the earth and it's finances, along with control of major corporate media propaganda, and there is simply no way any nation or power can defeat us.
We have eyes in every level of government in every nation of the world. We know what is being planned, for our ears and eyes are ever present. State secrets are fully known to us.
U.S. corporate media are constantly accused of lying for their government by everyone; including foreign governments.
Oh, you silly people, of course we lie. In this way we can keep the people unbalanced and always facing controversy, which is very helpful to us. Have you not seen the talk show spectacles on FOX?
Some of you believe we are the liberals and the good people are the conservatives. In reality, both serve our purposes. Each camp merely serves with the stamp of our approval, but they are not allowed to present real issues.
For example, consider BP's Oil Spill. By creating controversy on all levels, no one knows what to do. So, in all of this confusion, we go ahead and accomplish what we want with no hindrance. If fact, we teach this within a fraternity in one of your nation's older universities.
Consider President George W. Bush of the United States. Even though he regularly broke every known check on his power, no one could stop him, and he went ahead, and did whatever we wanted him to do.
Congress and 'The People' had no power to stop him. He did what we wanted, since he knew, if he did not, because of his rather dark character, we could have him removed in an instant. I'd say it was, "Rather brilliant strategy on our part?"
You cannot take us to court because you can't see us and the courts are our servants as well. We run everything and you do not know who to attack. I must say this invisible hand is wonderfully devised without any known historical precedent on this scale. We rule the world and the world cannot even find out who is ruling them.
This is truly a wonderful thing. In our corporate media, we present before you exactly what it is we want you to do. Then, as if in a flash you, our little servants, obey!
We can send American or European troops to wherever we like, whenever we like, and for whatever purpose we like, and you dutifully go about our business and don't even look up to see the poisons we are spraying on you in the form of chemtrails. How much more evidence do you need?
We can make you desire to leave your homes and family and go to war merely at our command. We only need to present some nonsense to you from the president's desk, or on the evening news, and we can get you all fired up to do whatever we like. You can do nothing but what we put before you.
Your Vain Resistance
When any of you seek to resist us, we have ways of making you look ridiculous with corporate media, as we have done with all your movements to show the world how impotent any resistance is.
Look at what we did near Waco. Did the Davidian's little store of weapons help them?
We have generously taxed you and used that money to make such sophisticated weapons you can in no way compete. Your own money has served to forge the chains we bind you with; especially, since we are in control of all money.
Some of you think you may escape by buying some land in the country and growing a garden. Let me remind you that you still pay us ground rent. Oh, you may call it property taxes, but it still goes to us.
You see, you need money no matter what you do. If you fail to pay your ground rent to us, we will take your land and sell it to someone who will pay us. Do you think we cannot do this? And with your ground rent we pay for the indoctrination of your children in the public schools we have set up.
We want them to grow up well trained into the system of our thinking. Your children will learn what we want them to learn, when we want them to learn it, and you pay for it through your ground rent.
Those funds are also used for other projects we have in mind, like drilling for oil in the Gulf, and our contractors are paid handsomely for their work.
You may doubt that we own your children, or have such control, but you will find that we do. We can declare that you abuse your children, when you spank them, and have them confiscated. If they do not show up for school indoctrination, we can accuse you of neglect, thereby, giving them to us.
Your children are not yours. They are ours. You must inoculate them, you must bring them to our hospitals, if we decree, or we will take them from you. You know this and we know this.
Through our electronic commerce and iDevices we are able to see where you are, what you are buying, and how much you have to buy things with. Where do you suppose we come up with our monthly financial statistics?
Through the Internet, Telecoms, and other sources we can even know how you think and what you say. It is not especially important to us what you believe as long as you do what we say.
Your beliefs are nonsense anyway. But if you think you have a following, and we perceive that you might be somewhat dangerous to our agenda, we have ways to deal with you. Do you remember how we used Telecoms to spy for us?
We have a Pandora's box of mischief with which to snare you. We can have you in court so long, you will never get out. We can easily drain away all your assets over one pretext or another. We have an inexhaustible fund with which to draw from to pay our lawyers.
These lawyers are paid by you in the form of taxes. You do not have this vast supply of wealth. We know how to divide and conquer. Have we not brought down rulers of countries through our devices?
Do you think your tiny self will be any match for us?
Your Vain Organizations
Let us consider your religions, tea parties, and "moral majority."
The "moral majority" is neither moral nor is it in the majority. We have delighted to use this wet noodle of a movement to make ridiculous the Christian faith.
The silly men who run that organization always end up with egg on their faces. We have always put them in defense of themselves, as we have so successfully done with the NRA.
We can make it seem, by our corporate media propaganda, that the National Rifle Association is actually the new Al Qaeda.
Have we not turned the American conservative movement on its ear? If it serves our purposes we can use the conservatives to turn the liberals on their ear.
It makes no difference to us but it serves to make you believe there are two sides struggling for their particular position. This helps to make things seem fair and free, since everyone has a voice.
Actually, there is only one side now with all kinds of masks on, but you are unable to penetrate our purposes.
You see, we can do whatever we like and you can do nothing about it.
Does it not seem reasonable that you should simply obey and serve us? Otherwise, you get eaten up in the resistance you suppose that will liberate you.
You cannot be liberated ... Try to Imagine how you can.
We supply fuel for your cars and we can turn it off whenever we like, claiming there is some sort of fuel shortage. What if your car breaks down? You cannot get parts for it without us.
We supply all money you use and at any whim of our desire, we can stop the money supply, or ... cause a complete crash all together.
We can then order the president to declare all money worthless and that we will have to have new money. All of your stashes of cash will go up in smoke in an instant.
Don't you need food?
If necessary, we can cause a trucker's strike which would stop deliveries of food to your local store. We can starve you whenever we like. You only have food because we have provided it for you from our 'supermarket to the world' table.
During the great depression we controlled food and heaped mountains of it behind fences, to let it rot.
The hungry were then made to work in our labor camps, even though there was enough, and more, to feed them. Do you really think you can beat us?
You say you will hoard gold coins so you will still have money in the time of the crash. We can simply pass a law which outlaws the possession of gold as we have done in the past.
If we find gold in your possession, we would simply confiscate it, and put you in prison for breaking the law.
While in prison, or at one of our recently reconstructed FEMA camps, you would be required to work for one of our prison industries. We have so formed a picture of the labor camps in our prisons, these days, that no one seems to object to them.
We tell people that murderers should pay for their own keep.
No one seems to consider that we have the power to put tomato growers in prison.
We can pass laws that prohibit gardens, and then make up some scientific reason why you may only buy food from our sources.
If someone sees you growing tomatoes, they will report you to us, and then we will have you in our fields, working for us.
Oh, silly, stoned out of your minds, people, there is no escape for you, for since long before you were born, we were planning your capture.
Your teachers and ministers have been forming your thoughts for us, for generations now. You have been tricked into taking corporate drugs that were intended for short term usage, which have turned you into a nation of controlled mood zombies, and you have no idea how to pull out of our influence, short of suicide. Go ahead and commit suicide, it will only help us to deal with excessive population.
You cannot hurt us, find us, or even imagine what we are up to. I am throwing you these few crumbs only so that you may, if you have a little good sense, obey and follow our orders.
Your Controlled Mind
We run Hollywood. The movies such as Terminator and Armageddon, along with a great host of others, were simply created to get you thinking according to our directions.
You have been made to delight in violence, so that when we send you off to kill some bad man, we have put before you, you move without a whimper.
We have placed violent arcade games in your malls to prepare your young children's minds in the art of battle.
We have made you view our armies and police as the good forces, which cause you to submit to things that were unthinkable a few decades ago.
We totally orchestrated 9/11 and blamed it on somebody else using our corporate media and through our lobbies, Congress.
Think about it ... Congress spent about 60 million (60,000,000) of your income tax dollars, to discover if Monica swallowed (a little pre-reality show we dreamed up) and a little over 3 million dollars on the 9/11 Commission because we did not want an investigation of secret energy meetings or 9/11 to surface. See how easy it is to trick you?
Our artful programs are all designed to help you to submit and help the New World Order. Star Trek, and other such creations, have taught you to simply: obey orders from new international rulers.
Oh, silly people, you thought you were being entertained, while you were actually being educated. Dare I use the words, "brainwashed" or "mind control?" By the way, have you ever seen Star Wars?
What a masterpiece of mental manipulation. Humans confer with nondescript beasts of all shapes and sizes, and they confer in English.
I wonder where those space beasts learned English. Oh, the simple-ness of the mind of the citizen, for sh-he never considers sh-he is being taken into fairyland.
We placed advertisements for Star Wars everywhere you go. They were in WalMart, K-Mart, Taco Bell and a host of our institutions of corporate commerce.
There is something we want you to learn from Star Wars. Or, perhaps it could be said, there is something we do not want you to learn. Either way, we will have what we want in the whole affair.
Of course, to keep you off guard, we have instructed our elected officials to appear to be correcting the evil of our violence. Presidents often speak against violence in Hollywood movies.
This will not solve the problem, but it will make the people believe the problem is being worked on.
Sex and violence are the very best powers to use, to help us gain our advantage. How the people loathe to give up their sex and violence, so we place all they want before them. In this way, we keep them so occupied they do not have the integrity or brain-power to deal with the really important matters which are left entirely in our hands.
President Bush was very helpful to us. We knew of what character he was before we placed him as president. Exposing him was very helpful in adjusting the moral habits of the youth downward and this is too, our advantage.
Even more agreeable to us were the vain efforts of those who thought they could remove him against our will. He was useful to us and we control who is removed or not removed.
Excuse me if I seem to be mocking your system of beliefs, but they are rather outdated. Have you no eyes to see your vain liberties and your righteous pontifications are nothing before us? You can only do what we say you can do.
We remove presidents when we are ready and the leader we set up will be there until it serves us to have another. At that time we place our purposed politicians before you, and you vote for what we want.
In that way we give you the vain voting exercise in the belief you had something to do with placing your politicians in office.
Our Unfathomable Mysteries
Our recent war in Iraq had many purposes to it, but we do not speak of these things openly. We let the talk show hosts blather all sorts of nonsense, but none of it touches the core.
First of all, there is a wealth of natural resources on the planet we must have complete control of.
Iraq has large supplies of oil in its soil and oil is very helpful to our regime. Also, it suits us to keep this oil out of the hands of potential enemies.
For those who have not been helpful in getting these resources into our hands, we simply make things difficult until submission. Does anyone recall the word "sanction?"
We can reduce any proud nation to the level of humility we require from all people. For example if Zionist Israel does not sufficiently humble itself, we will take them to the world court, and have them charged with "war crimes." We made up that term; rather ingenious, don't you think?
How could there be such a thing as a war crime? The very nature of war is that the rules are off. It is so entertaining to watch the nations try to fight war according to the laws we have placed before them.
The only war crime there really is, involves the crime of being against us.
Anyone against us is violating our law and, as you have seen, when someone is for us, we do not care what they do. Was not Ariel Sharon a self professed murdering terrorist who tortured and horribly killed many of his enemies women and children? We made a hero of him. And what about the Bush administration? Are any of them in jail? No, they are still working for us and on your televisions, getting paid big salaries.
We observe no laws when it comes to war. We do what we want, when we want, and where we want.
We can starve nations to death, ruin civilizations, and commit other horrors for which we take our enemies to court. Look at one of our examples.
We bomb Iraq out of its wits. We can bomb rock throwing Palestinians out of their homes, poison their rivers and streams, turn off their electricity, making a grand crisis, and then we masterfully make it appear it is the fault of Islam.
It is the same way we made our inferno at Waco look like Mr. Koresh's fault. Then there was our chief villain, Saddam with all of his non existent weapons of mass destruction.
Bad men are a dime a dozen, we can conjure one up whenever it suits us, and ultimately, this is really quite funny when you think of it.
I am not one who is usually given to 'this sort' of humor, but I do catch myself laughing sometimes at the absolute absurdity of the notions we place before you, that you readily accept.
Do you wonder that the leaders of the world tremble at our presence? They know they have no power except the power we give them.
We have no fear of Russia or China, for we are already in full control of their system of things.
China knows we can freeze any number of their corporations in America and all of its capitol at the stroke of a pen. We use nations for what we want to use them for. Everyone knows that they must yield to us or die.
Fortunately, we have had a few resisters, such as Saddam, that have been helpful in showing world leaders what we will do to them if they do not submit.
There is only glory in following our purposes and doing what we say. If one does not, there will be a sad and tragic result.
I would have spared you of such an end, but, then, again, if you are not spared, it is of no consequence to us. We will use you to alleviate some of the overpopulation problem.
Your Silly Rebellions Against Us
Some of you have thought you could stop us by placing a bomb in one of our abortion clinics or in a government building.
Silly souls! How can that hurt us? All that does is give us an example to use so that we might place more controls, and heavy burdens, on the population.
We love it when you rebel and blow something up. You are our reason for making more laws against all those things, which might contribute to your freedom from us.
If someone did not blow something up on occasion, we would have no justification in placing more laws on you. Can't you see how impossible it is for you to resist us? The more you wiggle, the more we squeeze.
It is said our kingdom is the kingdom of money, but I must confess we are rulers of a kingdom of non-money.
You must see the humor in that statement. We have given you a piece of paper or some numbers on a computer screen that we have termed money.
It is backed up by nothing and proven by nothing, but what we say it is. We create it from nothing, we print it, we loan it, we give it its value, we take its value away. All things that have to do with money are in our hands.
Think of it, what is it that you can do against us without money? If you try to resist, we can cancel your credit or freeze your accounts. Your cash is easily confiscated.
We have made so many rules in the realm of living that you cannot live without money.
Camp on government land and you must move in two weeks. You cannot grow much of a garden in two weeks.
Many of our wilderness trails are entered by permit only.
We have passed laws that do not allow you to live in trailers over a certain period without moving to another location.
Have you not thought it ridiculous that we will allow a man to live in a box, full time, but we will not allow a man to live in a RV, full time, unless he is in a taxpaying campground? We want you to be in the system.
When you are buying a house, we not only receive the tax revenue to use for our purposes, but we gain large increases from the interest on the loan. You may pay for your house two or three times over from the interest alone. The interest is also taxed which is again placed for use in those sectors of influence we choose.
We do not want you to escape free and that is why we have made it as we have.
You are our property. We will not permit you to buy or sell unless you submit to our mark of authority.
If you go to court against us, we will wear you out, and in the end you will lose.
If you use violence, we will end up having you in one of our labor camps; more specifically called, prison industries.
You need our money, our entertainments, our fuel, and our utilities to function and if you don't have them, you feel deprived. By this, you are made to yield to our will.
You don't even know how to think anymore since we have thoroughly emasculated your religions and your faith in God. Now, you only have yourself ... and we have gotten 'that self' pretty well chasing its tail these days.
I hope this little note is sufficient to inform you what the new millennium is all about.
The 21st century is our century. You may stay if you do as you are told.
We have no intention of playing around with your so-called human rights or your so-called Constitution. These things were only used for our purposes, for a time. Your Constitution is a joke to us, and we can do with it what we please.
It probably never occurred to you, that years ago, your Constitution was used to refuse abortions. When we decided to have abortions legalized, we used the same Constitution to justify it.
Your human rights are what we say they are and your Constitution is what we say it is.
We have only used this phrase of "human rights" to keep things sufficiently in turmoil. The more things are unsettled, the better we like them, until we have everything in complete servitude.
This little letter may offend some of you, because it is presented so plainly, but that truly is no concern of ours. In simple terms, to quote our boy Dick Cheney, "You're eff'd!" Have a nice day... [permalink]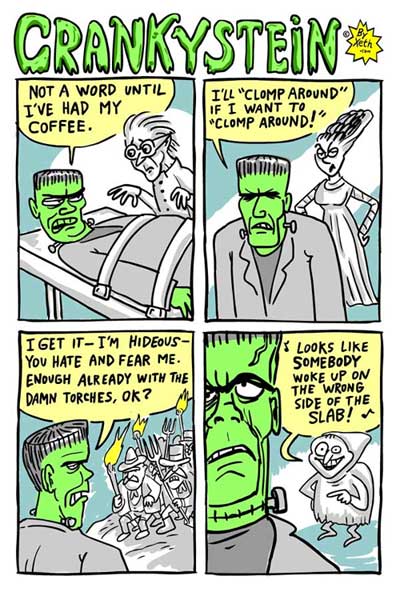 Crankystein by Xeth

George Carlin - The Owners of America


Nobody Brought Peace To Our Times
"None of the Above" Should Be On Voter Ballots
Oh, I hope that I see you again I never even caught your name As you looked through my window pane -- So I'm writing this message today I'm thinking that you'll have a way Of hearing the notes in my tune -- Where are you going? Where have you been? I can imagine other worlds you have seen -- Beautiful faces and music so serene -- So I do hope I see you again My universal citizen You went as quickly as you came -- You know the power Your love is right You have good reason To stay out of sight -- But break our illusions and help us Be the light -- Message by Michael Pinder
Freedom of expression and freedom of speech aren't really important unless they're heard...It's hard for me to stay silent when I keep hearing that peace is only attainable through war. And there's nothing more scary than watching ignorance in action. So I dedicated this Emmy to all the people who feel compelled to speak out and not afraid to speak to power and won't shut up and refuse to be silenced. - Tommy Smothers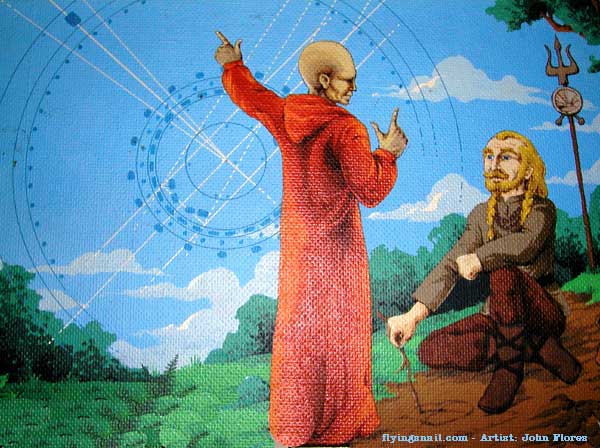 The man whispered, "God, speak to me" and a meadowlark sang. But the man did not hear. So the man yelled "God, speak to me" and the thunder rolled across the sky. But the man did not listen. The man looked around and said, "God let me see you" and a star shined brightly. But the man did not notice. And the man shouted, "God show me a miracle" and a life was born. But the man did not know. So the man cried out in despair, "Touch me God, and let me know you are there" Whereupon God reached down and touched the man. But the man brushed the butterfly away and walked on.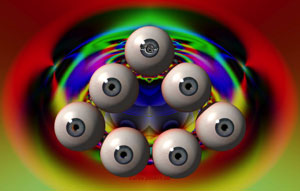 Don't miss out on a blessing because it isn't packaged the way you expect.