NONE of the ABOVE should be a valid choice on Voter Ballots!
Someone is looking at whatever you do, so always present your most charming you.
During times of universal deceit, telling the truth becomes a revolutionary act. ~ George Orwell
Amestizo [Randy CrazyHorse] ~ Shaman

US moves ahead with oil leases near sacred park ~ The Siege of Chaco Canyon
Why Watch What Can't Be Seen?
10 things to do instead of
watching Super Bowl LIII

NewsWest Article Source

Binge watch a show

Maybe there's a show you're just three or four episodes from finishing, or maybe there's one you've thought about starting but haven't gotten around to. Now's the time to put your feet up and watch.

If you include the hours of pregame coverage before kickoff, you can probably get through an entire season. This same idea goes for that podcast your friends have told you that you must listen to.

As an alternative, you can go to the theater and catch one or even two of the movies up for Oscars this year.

Go shopping

Consider this: about one-third of Americans will be watching the game (more than 100 million every year this past decade). That means the stores will be relatively quiet. Do some research ahead of time for some sales and hit the mall.

It's also a good time to do some grocery shopping, particularly if you need to stock up at warehouse stores like Costco.

Go to a popular restaurant

Is there a great place that you've never been but requires a reservation? Now's the time to check it out.

Get a project done around the home

Does your garage desperately need some attention? Do you want to install new shelves in the kitchen? Is your carpet begging for a deep clean? Now's a good time.

Organize your digital photos

When you upload digital photos, your computer assigns it some alphanumeric name, but you have to click on every single one to see what they really are. Now is your chance to go through them, give them names, and organize them into folders.

While you're at it, take some time to freshen up your music library.

Delete some "friends" on social media

You may have built up quite the cache of "friends" on Facebook, Twitter or Instagram that you either don't even know or who don't enrich your life. Take a closer look at your friends list and consider cutting it down a little.

Learn something new

Go visit a museum, zoo or aquarium. This is an especially great idea if you have young kids who also aren't into football. You can also go to the library for some quiet reading time.

Another idea: plop down at the computer and take an online course, such as a Master Class or on Lynda.com. And there's always the classics: learning to knit or crochet.

Do a puzzle

Is there a jigsaw puzzle that has been sitting in your closet forever that you've never started? Are you still trying to solve a Rubik's Cube? Are you ready to try a harder Sudoku puzzle? Put your brain to work.

Exercise

If you've been putting off starting that New Year's resolution, don't put it off any longer. Go for a walk, run, hike or some cross-country skiing. And if you're mildly interested in the game, you can go to the gym which will likely have the Super Bowl playing on TV while you work out.

Take care of you

Time for some self-care. Get your nails done. Get a pedicure. Change your hairstyle. Or just go outside somewhere and enjoy some peace and quiet.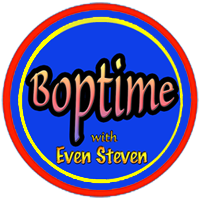 Boptime begins at 6am (EST) with an hour of oldies back to back to back, followed at 7am (EST) by Rockabilly Ridge with Michael Ace. At 8am (EST) it's the Morrie Sims Show followed by the Delaware Rock'n'Roll Hall of Fame when we present some downstate Delaware rockabilly including tunes from Jimmy Stayton and the Rockabye Band, Mort Marker, Lanny Walker and others. At 9am (EST) on the Club Baby Grand, we begin with a selection from local jazz saxophonist Fostina Dixon, local jazz singers Raye Jones, Barry Lewis accompanied by Dennis Fortune, and Miss Justine accompanied by Gerald Price. We'll also hear selections from Keli Vale and Alfi Moss, and wind things up with historic recordings from Helen Merrill with Clifford Brown, and Etta Jones with Lem Winchester. ~ Steve
BOPTIME: Saturday, 6 AM Eastern time, 3 AM Pacific time
Go To: http://www.wvud.org/?page_id=24
Click on a listening link below the WVUD logo:

Boptime available locally on WVUD-FM 91.3,
Shoutcast [Search: WVUD], and TuneIn
---

Corruption is Legal in America via Doku Mentor
flyingsnail.com
is

21 years old

today,

January 28, 2019

Sinclair Hipster ~ Birthday Greeting via Kelly Wine

FlyingSnail.com and NobodyForPresident.org would not be possible without our dear friend Dr. Hank Magnuski!

Prior to founding NCast, Dr. Hank Magnuski was co-founder and  CEO of GammaLink. He invented the industry's first PC-to-fax communications technology in 1985. In 1994, GammaLink merged with Dialogic Corporation of Parsippany, New Jersey, a leading manufacturer of voice cards for the PC. In 1999, Dialogic Corporation merged with Intel. It was then bought by Eicon and subsequently acquired by Open Media Labs, which now functions as Dialogic Media Labs. In 1995, Dr. Magnuski received the Fax Industry Award from BIS, now Giga Information Group, Inc.

He pioneered the Internet's first video service provider Internet Video Services, Inc. in 1995 and founded MediaMart, an early video on-line store and electronic commerce site.

In 2005 the University of Illinois College of Engineering named Dr. Magnuski as a recipient of the Alumni Award for Distinguished Service.

The Department of Electrical and Computer Engineering of the University of Illinois, in 1998, recognized Dr. Magnuski as a Distinguished Alumni "In recognition of outstanding contributions to the telecommunications industry, including pioneering work in the area of PC-fax Technology."

In 1980 Magnuski established the first packet repeater for amateur radio in the US. This repeater, KA6M/R, located in the San Francisco Bay area, created interest in packet radio technology and led to the establishment of the Pacific Packet Radio Society.

In honor of his father, Henryk Magnuski, Dr. Magnuski, and his wife, Cynthia Jose, established the Henry Magnuski Scholar Fund for Outstanding Young Faculty Members which has now become the Henry Magnuski Endowed Professorship within the Department of Electrical and Computer Engineering at the University of Illinois.

A key patent in multicast videoconferencing was granted to Dr. Magnuski in 2008.

Dr. Magnuski graduated from University of Illinois at Urbana-Champaign with a BSEE in Electrical Engineering in 1965, and an MSEE from MIT in 1966. He holds a Ph.D. in Electrical Engineering from MIT (1973) and conducted postdoctoral work at Stanford University. ~ [continue reading]

---


Another Brick in the Wall, Praags Philharmonisch Orkest via Martie van Diessen
Feetlines 201901.25
[Ed. Note: Despite Google/YouTube/etc. being Evil ~ Sen. Bennet's speech is not on Vimeo and (imo) this video is worth watching if one truly cares about the future of the United States!]
Boptime begins at 6am (EST) with an hour of oldies back to back to back, followed at 7am (EST) by Rockabilly Ridge with Michael Ace. At 8am (EST) we bop up to this day in 1962 when folks were still doin' the Twist, more "girl groups" had hit records, and President Kennedy was entering his 2nd final full year as President. At 9am (EST) on Beatlemania!!!, we'll hear music from this day in 1965. Beatlemania was beginning its 2nd year and the Vietnam War was about to escalate into its 1st year. ~ Steve

BOPTIME: Saturday, 6 AM Eastern time, 3 AM Pacific time
Go To: http://www.wvud.org/?page_id=24
Click on a listening link below the WVUD logo:

Boptime available locally on WVUD-FM 91.3,
Shoutcast [Search: WVUD], and TuneIn
Throughout America's adventure in free government, our basic purposes have been to keep the peace; to foster progress in human achievement, and to enhance liberty, dignity and integrity among people and among nations. To strive for less would be unworthy of a free and religious people. Any failure traceable to arrogance, or our lack of comprehension or readiness to sacrifice would inflict upon us grievous hurt both at home and abroad. ~ Dwight D. Eisenhower

Another Brick In The Wall (By max9319) via Aderbal
A concept (in human psychology) that was originated by Sigmund Freud (1905) to denote the persistence of anachronistic sexual traits. The term subsequently came to denote object relationships with attachments to people or things in general persisting from childhood into adult life.
Freud theorized that some humans may develop psychological fixation due to one or more of the following:
1. A lack of proper gratification during one of the psychosexual stages of development.
2. Receiving a strong impression from one of these stages, in which case the person's personality would reflect that stage throughout adult life.
3. "An excessively strong manifestation of these instincts at a very early age [which] leads to a kind of partial fixation, which then constitutes a weak point in the structure of the sexual function".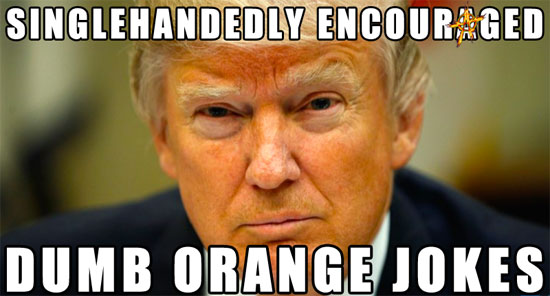 David Lee, Bringin' Hippie Back via Solarity Studios

The Hippy Shake via Mark Rosenhaft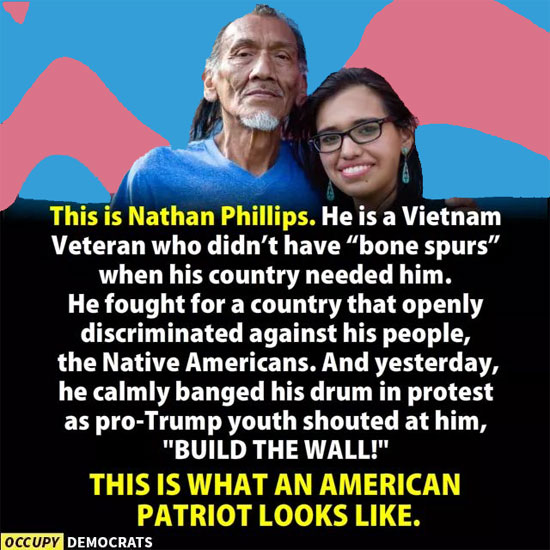 This is Nathan Phillips. He is a Vietnam Veteran who didn't
have "bone spurs" when his country needed him. He fought
for a country that openly discriminated against his people,
the Native Americans. And yesterday he calmly banged his
drum in protest as pro-Trump youth shouted at him, "Build
the Wall!" This is what an AMERICAN PATRIOT looks like.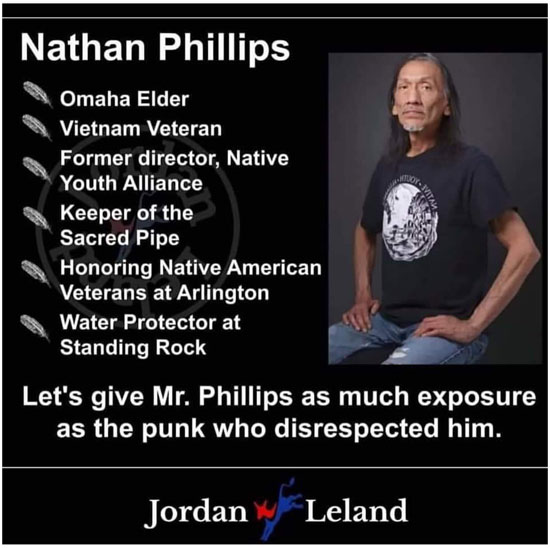 Nathan Phillips ~ Omaha Elder, Vietnam Veteran, Former director,
Native Youth Alliance, Keeper of the Sacred Pipe, Honoring Native
American Veterans at Arlington, Water Protector at Standing Rock
Temporary Note, 201901.19 1500 UTC: ORANGE IS THE NEW RED? ~ Nobody says somebody who watched Wag the Dog wants to provoke internal American violence and division. If this is true, please don't fall for it, and keep an eye out for the distraction known as State of Emergency, possibly coming to a neighborhood near you!? _or_ Why Not Try LOVE Again?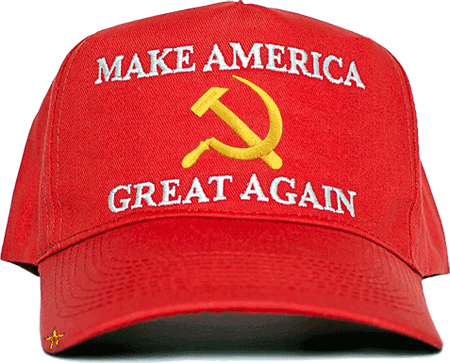 Implying Make Communism Great Again?

Gloria Gaynor, I Will Survive, Mandela Day 2009, Radio City Music Hall via mandeladay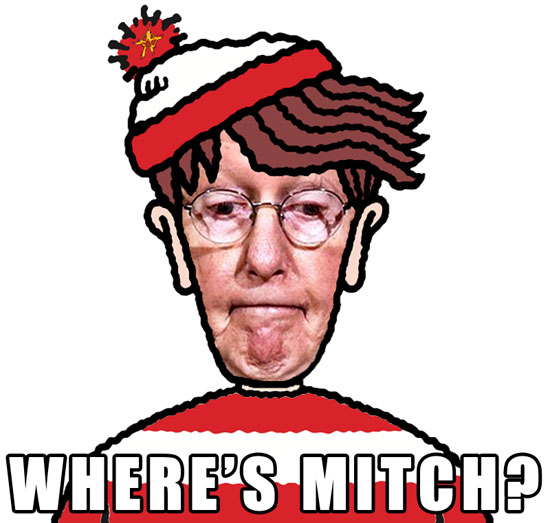 Boptime begins at 6am (EST) with an hour of oldies back to back to back, followed at 7am (EST) by Rockabilly Ridge with Michael Ace. On this day in 1953 Dwight Eisenhower was about to be inaugurated President as the Korean War was still claiming American lives and the domestic side of the Cold War was heating up. We'll have the music from this day in 1953 starting at 8am (EST). At 9am (EST) we bop up to music from this day in 1954 when Playboy magazine was brand new, television antennas were popping up everywhere, and Senator Joe McCarthy was whipping up public hysteria over a red menace threatening the American way of life. ~ Steve

BOPTIME: Saturday, 6 AM Eastern time, 3 AM Pacific time
Go To: http://www.wvud.org/?page_id=24
Click on a listening link below the WVUD logo:

Boptime available locally on WVUD-FM 91.3,
Shoutcast [Search: WVUD], and TuneIn

In memory of Carol Channing ~ Images from the film Skidoo
Who Will Pay for the Wall?


Stormy Weather via Jeff Reiter
---
51 Years Ago,
January 14, 1967,
A Milestone Was Reached,
Then Forced Into Apathetic Decay,
Accepted By The People & now Called Today!
by C. Spangler
On January 14, 1967 I attended the Human Be-In in Golden Gate Park, San Francisco. Here is a story I wrote about that day which was published by Paul Krassner in his book, "Psychedelic Trips For The Mind."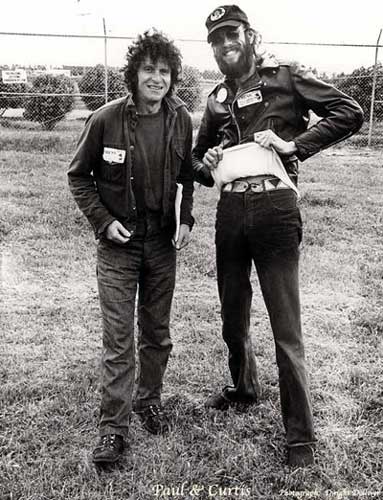 Paul Krassner and C. Spangler ~ Photograph, Dwight Dolliver
[Ed. Note Regarding, "WTF am I doing?": Photographer says to Paul, "I wonder where all the other warriors are today?" (referring to those brave enough to stand up against any form of injustice) and I lift my t-shirt to reveal a Maasai warrior belt (ref one, ref. 2); not to be confused with marriage belt, which has diamonds.]
Chapter 3, The Grateful Dead, Page 82:
Group Hallucination
by Curtis
San Francisco, 1967, the Human Be-In.
Something odd happened at this Gathering of the Tribes that still permeates my mind. I have confirmed that I was not the only one who experienced this.
Right before the Grateful Dead played, there was a "gentle person" from India who offered blessings from the stage. While this was occurring, a group of folks in the back of the crowd started screaming, "Fuck you, bring on the band," and other derogatory comments.
The person on stage stopped for a moment, kind of gazed in the general direction of the comments, bowed, and something that looked like a lightening bolt left him, and struck in that general area, illuminating it with light. This in turn seemed to swell the energy to even greater heights, and I heard the words, "Don't freak with a freak" come from the Cosmic Kitchen.
It was only a matter of moments before the Dead were (chuckle) tuned up and playing. This is when the oddity took place. I think the band was playing a song called "Alligator." The audience energy was swirling in what appeared to be a circle and gave the impression of being on a gigantic carousel. This swirling re-formed into this incredible egg-like shape of light that appeared above the stage, and everyone's body seemed to dissolve.
What happened next is hard to describe. It was like the light had joined everyone there together, and the realm of individuality was gone. There was a mutual chill of excitement that filled the air, and I began to hear comments like: "I think we made it." "Are we here?" "This is it!" And "God, isn't it beautiful?" For a moment there was absolute silence. We were all stuck in this "egg of light," and it was beyond any beauty that I could describe in words.
It was at this point I heard the words "Where do we go from here?" come from the Cosmic Kitchen. Almost instantaneously, I heard hundreds of responses come from the crowd, and very few were identical. The light began to fade, and in a flash we were back to the stage and crowd. I did hear folks asking one another, "Did you experience that?" among other questions, and the answer was yes.
When everything came back together, something new was present. It no longer seemed that we were one big family. It appeared that we somehow had resettled into smaller groups that were perhaps now driven by ego. Coincidently, this sort of shows up in successive events pertaining to the history of Haight/Ashbury and that culture.
This experience at the Be-In kept running through my mind. In the early '70s, Ram Dass and I discussed this at length, while sitting on the roof of the Palace Heights Hotel in Delhi, India. We came to the conclusion that this incident, which occurred in Golden Gate Park, was the beginning of what we termed the "Social Karma Ego Dharma Games," or a point where people started growing apart, rather than growing together.

Alligator ~ Grateful Dead ~ August 5, 1967 via The Grateful Jams
---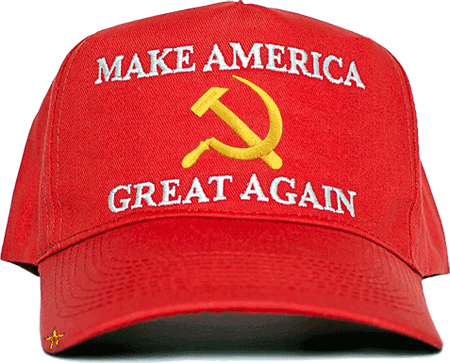 Trackdown 'The End of the World' via Snes34 via Dr. Lemondrop
The Founding Fathers Tried to Warn Us
About the Threat From a Two-Party System
Posted on July 7, 2011 by WashingtonsBlog ~ Article Source
Polls show that a majority of Americans say that both the Republicans and Democrats are doing such a poor job representing the people that a new, third party is needed.
I've repeatedly warned that there is a scripted, psuedo-war between Dems and Repubs, liberals and conservatives which is in reality a false divide-and-conquer dog-and-pony show created by the powers that be to keep the American people divided and distracted. See this, this, this, this, this, this, this, this, this and this.
In fact, the Founding Fathers warned us about the threat from a two party system.
John Adams said:
There is nothing which I dread so much as a division of the republic into two great parties, each arranged under its leader, and concerting measures in opposition to each other. This, in my humble apprehension, is to be dreaded as the greatest political evil under our Constitution.
George Washington agreed, saying in his farewell presidential speech:
The alternate domination of one faction over another, sharpened by the spirit of revenge, natural to party dissension, which in different ages and countries has perpetrated the most horrid enormities, is itself a frightful despotism. But this leads at length to a more formal and permanent despotism. The disorders and miseries, which result, gradually incline the minds of men to seek security and repose in the absolute power of an individual; and sooner or later the chief of some prevailing faction, more able or more fortunate than his competitors, turns this disposition to the purposes of his own elevation, on the ruins of Public Liberty

Without looking forward to an extremity of this kind, (which nevertheless ought not to be entirely out of sight,) the common and continual mischiefs of the spirit of party are sufficient to make it the interest and duty of a wise people to discourage and restrain it. 

It serves always to distract the Public Councils, and enfeeble the Public Administration. It agitates the Community with ill-founded jealousies and false alarms; kindles the animosity of one part against another, foments occasionally riot and insurrection. It opens the door to foreign influence and corruption, which find a facilitated access to the government itself through the channels of party passions. Thus the policy and the will of one country are subjected to the policy and will of another.

There is an opinion, that parties in free countries are useful checks upon the administration of the Government, and serve to keep alive the spirit of Liberty. This within certain limits is probably true; and in Governments of a Monarchical cast, Patriotism may look with indulgence, if not with favor, upon the spirit of party. But in those of the popular character, in Governments purely elective, it is a spirit not to be encouraged. From their natural tendency, it is certain there will always be enough of that spirit for every salutary purpose. And, there being constant danger of excess, the effort ought to be, by force of public opinion, to mitigate and assuage it. A fire not to be quenched, it demands a uniform vigilance to prevent its bursting into a flame, lest, instead of warming, it should consume.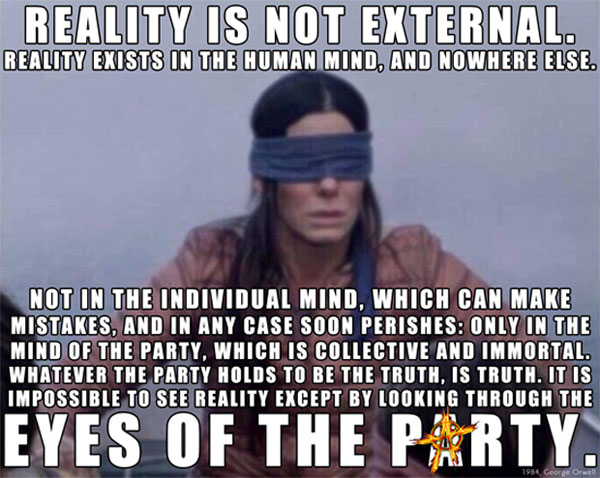 Freedom of expression and freedom of speech aren't really important unless they're heard...It's hard for me to stay silent when I keep hearing that peace is only attainable through war. And there's nothing more scary than watching ignorance in action. So I dedicated this Emmy to all the people who feel compelled to speak out and not afraid to speak to power and won't shut up and refuse to be silenced.~ Tom Smothers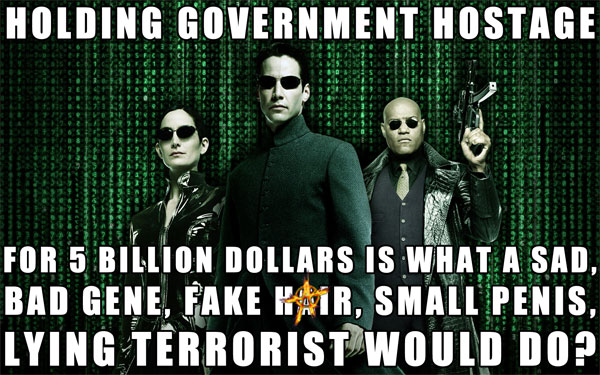 Dear Citizens of the World,
I believe the time has come to reveal to you some of the perplexities you have faced in recent decades.
It is important to understand some of these things, so that you might know how to behave in the New World Order now taking shape on this planet you call Earth. We want you to be able to become fully involved and integrated into our new society. After all, doing this is for your best interest.
First of all, it is best if you understand some of our purposes so that you may more fully cooperate. I cannot tell you the hard times you will face if you resist us.
We have ways of dealing with resisters and you are being told this now, since it is much too late to turn things around. The days of putting a stop to us have long since past.
We have full control of the earth and it's finances, along with control of major corporate media propaganda, and there is simply no way any nation or power can defeat us.
We have eyes in every level of government in every nation of the world. We know what is being planned, for our ears and eyes are ever present. State secrets are fully known to us.
U.S. corporate media are constantly accused of lying for their government by everyone; including foreign governments.
Oh, you silly people, of course we lie. In this way we can keep the people unbalanced and always facing controversy, which is very helpful to us. Have you not seen the talk show spectacles on FOX?
Some of you believe we are the liberals and the good people are the conservatives. In reality, both serve our purposes. Each camp merely serves with the stamp of our approval, but they are not allowed to present real issues. [continue reading] ~ [Ed. Note: Try name substitution when reading.]
Saturday's Boptime begins at 6am (EST) with an hour of oldies back to back to back, followed at 7am (EST) by the Legends of Wilmington Jazz. We meet on Clifford's Corner at 8am (EST) with co-hosts Kitty Mayo and Larry Williams, with special guests, choice jazz & rare R&B selections.. ~ Steve

BOPTIME: Saturday, 6 AM Eastern time, 3 AM Pacific time
Go To: http://www.wvud.org/?page_id=24
Click on a listening link below the WVUD logo:

Boptime available locally on WVUD-FM 91.3,
Shoutcast [Search: WVUD], and TuneIn
---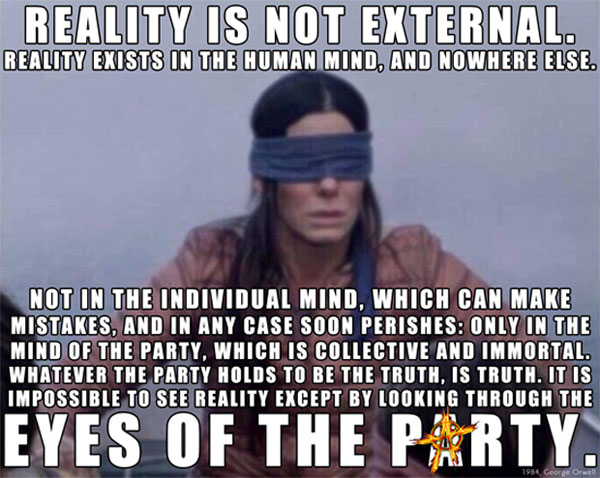 Pink Floyd - Another Brick in the Wall (1979) via NOSTALGIES60'-70'-80'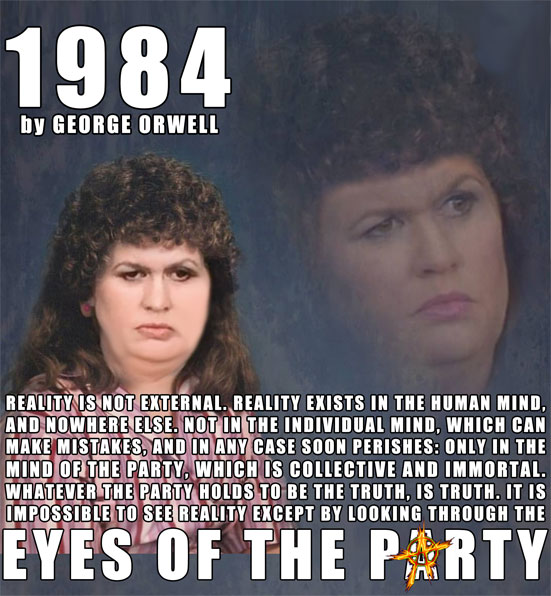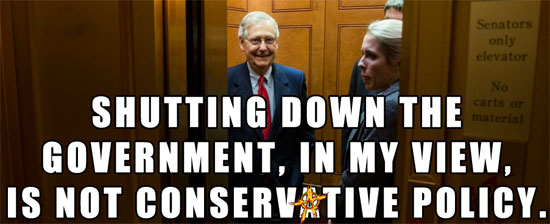 Mitch says, Shutting down the government, in my view, is not conservative policy.
Putin says, Russia will supply soy beans, poultry, meat to China
Nobody Blames President for Debasing Politics

Dahbud Mensch
~ Stuck in the middle with WHO ? ~
9/11
WMD


Was Another GOP Lie

9/11 Should Have Never Happened: Corporate Media failed to mention new air space rules were in place after a small plane crashed into White House on September 13, 1994.
CRASH AT THE WHITE HOUSE:
Intruder Crashes Plane Into White House
By MAUREEN DOWD,
Published: Tuesday, September 13, 1994 ~ Permmalink
Shortly before 2 A.M. today, a small red-and-white plane flew low over 17th Street in the heart of the capital's downtown, banked left in a U-turn near the Washington Monument, and headed straight toward the President's bedroom in the White House.
No one tried to stop it.
Administration officials, who pieced together the flight path, said that the Secret Service agents stationed outside the South Portico had only seconds to scramble out of the way as the two-seat, propeller-driven Cessna 150, its power apparently shut off and only its wing lights on, came straight at them.
Gliding over the treetops, the Cessna passed the fountain and the red cannas blooming on the South Lawn, bounced off the grass just short of the White House, crashed through the branches of a magnolia tree planted by Andrew Jackson and came to rest in a crumpled heap two stories below the Clintons' unoccupied bedroom.
President Clinton, Hillary Rodham Clinton and their daughter, Chelsea, were sleeping across Pennsylvania Avenue at Blair House, the guest house for visiting dignitaries, while repairs were being made to the ventilation system in the White House residence. The Clintons moved back into the White House today.
The authorities said the plane had been stolen and the pilot was Frank Eugene Corder, a 38-year-old truck driver from Maryland. His relatives said he had struggled with vertiginous moods, alcohol, a drug conviction, financial problems, the recent rupture of his third marriage and the death of his father.
Associates said that Mr. Corder, who was killed in the crash, even told a friend last year that he felt so hopeless he might fly a plane on a suicide mission to the White House. That could not be confirmed.
As the chilling sight of the crumpled airplane at the base of the mansion was beamed around the world, a debate began about whether White House security was lax.
Security officials said today that the plan for protecting the President against aerial attack relied more on moving him quickly to safety than on stopping the attack.
Secret Service officials, asserting that their shield around the President himself had not been penetrated, said their initial conclusion was that Mr. Corder was not trying to kill the President and appeared to have acted alone, though law-enforcement officials and several agencies would investigate.
Mr. Clinton was awakened at 2:35 A.M. by his chief of staff, Leon E. Panetta, who had been alerted to the 1:49 A.M. crash through a series of calls set in motion by a military aide who was sleeping in the basement of the White House residence, Lieut. Comdr. Richard Fitzpatrick. After being told of the crash, the President went back to sleep, aides said.
Mrs. Clinton returned to the family quarters this morning and watched from the Truman balcony above the diplomatic entrance as Secret Service agents, police officers and firefighters prowled the area, removing the wreckage, hosing away fuel and planting yellow flags to set off the gouge in the lawn left by the plane.
The South Lawn, where the Middle East peace pact was signed last year, was a remarkable sight today to those who had assumed that the White House had a sophisticated security system, with anti-aircraft guns and perhaps even rooftop missiles that could shield the mansion from an aerial intrusion, especially one so unsophisticated. Only 50 yards from the Oval Office, just around the corner from the Rose Garden, sat the tangle of metal, what was left of the plane's nose inches from the barred office window of the White House physician, Comdr. E. Connie Mariano, one floor below the State Dining Room. Near the Patio Furniture
The wreckage sat next to a set of white, wrought-iron patio furniture, across from the wide lawn where bleachers had been set up in anticipation of an afternoon ceremony today for the National Service plan, a ceremony that was moved. The cockpit was reminiscent of a crushed beer can, and the tail was tilted up, mostly intact. A tarpolin had been hung over the plane to conceal its identification numbers. A twisted brown aircraft seat rested in the dirt just left of the wreckage.
The scene was frightening proof of what military and security officials, planning against terrorist attacks, had long privately believed: that the White House is more vulnerable than anyone admits.
Judging from what happened today, either someone made a terrible security mistake or the integrity of the "secure" air space around downtown Washington -- one nautical mile on either side of the White House, extending up to 18,000 feet, and broadening to envelope the Mall, the Capitol and most of the area's well-known monuments and museums -- depends on intruders playing by the rules.
Passers-by can often see Secret Service agents walking on the White House roof or on duty in an observation post there. But experts said it would be dangerous to fire missiles in downtown Washington. A hit might send an aircraft crashing into a nearby landmark, like the Hay Adams Hotel or the Treasury Department. And, as a senior White House official noted today, "If you missed, E Street becomes pretty ugly, pal."
At a White House briefing this afternoon, a Secret Service official painted a picture of frantic activity and jittery uncertainty as the Cessna dropped quietly out of the night sky, landing without flame or fireball.
The official, Carl Meyer, said that agents had spotted the plane only after it completed its U-turn toward the White House and that they only had "enough time to run for cover."
Mr. Meyer added that he did not know if the Federal Aviation Administration's radar had detected the Cessna as it approached and violated the capital's restricted air space, saying that radar could probably not track a small aircraft flying at tree-top level, particularly if it was not using a standard electronic device that identifies the aircraft and enhances its image on radar screens.
Once the plane crashed, officials tried to determine whether the landing was an accident or part of an elaborate assassination attempt -- and whether the plane might still have explosives aboard.
"The first thing we had to determine was, what was the situation?" Mr. Meyer said. "Was this just a plane that ran out of gas? Did somebody have a heart attack? We just didn't have a good sense of what was involved here. Or, was it a diversion, was something going to come?"
Adolphus Roberts, an eyewitness who was on the mall and saw the plane approach from the north, over 17th Street, told investigators and reporters that the plane had flown near the Washington Monument and then made a left-hand turn toward the White House.
"It had lights on both wings, it turned left and lined up with the White House," he said. "I heard a large boom sound. There was no fire, no nothing." He said he heard no engine noise, suggesting that Mr. Corder may have cut his engine as he glided down toward the lawn.
By early morning, the wreckage was already a tourist attraction. No Plans 'Against a Lunatic'
Patrick Porter, 46, a software engineer for General Electric from Portland, Ore., looked at the South Lawn from behind yellow police tapes. "It just proves you can make all the plans in the world and there's nothing you can do to plan against a lunatic who doesn't think rationally," he said.
In Aberdeen, a small Maryland town 25 miles northeast of Baltimore, Mr. Corder's brother did not seem to know of any particular grudge that he might have held against Mr. Clinton. "Shock," said Mr. Corder's brother, John. "Surprise. It hit us right out of the blue."
After daylight, Mr. Clinton, wearing black jogging clothes and a baseball hat, returned to the White House and later peered out a window at the wreckage. Both he and his wife sought to play down the incident. In remarks by satellite to new members of his Americorps volunteer program, the President said that the White House "will be kept safe, and it will be kept open and the people's business will go on."
Mrs. Clinton told guests that it "has been quite an unusual day here at the White House."
Photos: Frank Eugene Corder, a trucker from Maryland, died when the small, single-engine plane he was piloting crashed on the South Lawn behind the White House early yesterday, the authorities said. He is shown in a 1993 photograph, above. At top, an investigator by the wreckage, just outside the Presidential private quarters, which were unoccupied at the time of the crash. (Photographs by Agence-France Presse (top), Associated Press (right) (pg. A1); Remnants of the plane that crashed near the White House's South Lawn being taken away yesterday. (Stephen Crowley/The New York Times) (pg. A20) Map/Diagram: "WHAT HAPPENED: The Crash at the White House" 1. Frank Eugene Corder stole a Cessna 150, a two-seat, single-engine airplane, from Hartford County Airpark, a private airport in Maryland, and took off after midnight yesterday. 2. He flew south toward Washington. 3. The plane entered the restricted flight zone at the center of Washington, near the White House. 4. After making a 180-degree turn west of the Washington Monument, Mr. Corder headed toward the White House. 5. The plane crashed at 1:49 A.M. on the South Lawn of the White House and skidded 50 feet along the ground into the wall two floors below President Clinton's bedroom; the Clintons were across the street at Blair House. Mr. Corder died in the crash. (Sources: Associated Press, Federal Aviation Administration, pg. A20) ~ Crash at the White House, New York Times, 1994
Cheney Caught Ordering Air Force Stand down on September 11, 2001.
http://www.9-11commission.gov/report/911Report_Ch1.htm. 9/11 Commission Report ... www.welfarestate.com/wtc/cheney-911-coup.htm
The "Stand Down" of the Air Force on 9/11
Jun 18, 2006 ... Why there was NOT a "stand down" order: explaining the "failure" of the Trillion Dollar Air Force to defend its headquarters ... www.oilempire.us/standdown.html
Were Stand-Down Intercept Orders Given On Morning Of 911?
The Air Force spokesman confirmed that AFTER the alerts and requests for ... somewhere in the executive branch a STAND DOWN ORDER was issued --- to a pretty good ... about Bush having to make the decision to shoot down flight 77 on 9-11-01. .... Mr. Cheney is attempting to misinform by pretending that intercept ... www.prisonplanet.com/were_stand_down_intercept_orders_given_on_morning_of_911.htm
Norman Mineta Confirms That Dick Cheney Ordered Stand Down on 9/11
New World Order ... Norman Mineta Confirms That Dick Cheney Ordered Stand Down on 9/11 ... "We had access, secured communications with Air Force One, ... www.infowars.com/articles/sept11/mineta_confirms_cheney_ordered_911_stand_down.htm
Cheney's Bunker Mentality | Mother Jones
Cheney has been talking a lot about 9/11. So what was he doing that day? ... He said that the Air Force was trying to set up a combat air patrol (CAP) ..... We still don't know whether Cheney was issuing a Stand down order for Flt. 77 or ... www.motherjones.com/politics/2009/05/cheneys-bunker-mentality
Cheney: Architect of 9/11? « Meltdown 2011
Posted on March 11, 2008 by Scott Gallup ... Obviously Cheney had not issued a shoot-down order but a stand-down order. ... and what was then an amazingly flatfooted response from our US Air Force. ... meltdown2011.com/2008/03/11/cheney-architect-of-911/
(fwiw) Mr. Cheney's Halliburton switched its corporate and tax base to Dubai while US troops and Iraqi people were dying.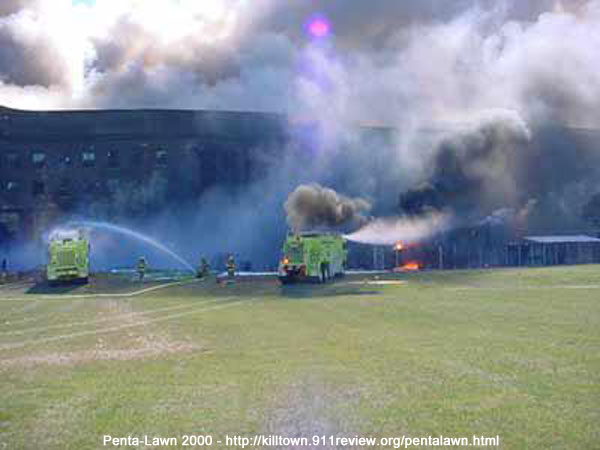 Penta-Lawn 2000 - Did the Gas Station 9/11 Pentagon Video Get Misplaced ?
Some eyewitnesses believe the plane actually hit the ground at the base of the Pentagon first, and then skidded into the building. ~ CBS
...it didn't appear to crash into the building; most of the energy was dissipated in hitting the ground, but I saw the nose break up, I saw the wings fly forward, and then the conflagration engulfed everything in flames...But I think the blessing here might have been that the airplane hit before it hit the building, it hit the ground, and a lot of energy might have gone that way. That's what it appeared like. ~ CNN
What -- or who -- caused Flight 77 to hit ground first, diffusing most of its destructive energy before it slammed into the Pentagon? ~ ESPN/MSN
According to one witness, 'what looked like a 747' plowed into the south side of the Pentagon, possibly skipping through a heliport before it hit the building. ~ Stars and Stripes
The United States of Oil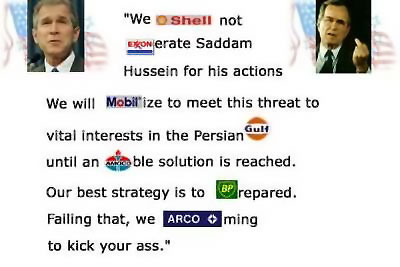 No administration has ever been more in bed with the energy industry -- but does that mean Big Oil is calling Bush's shots?
BY DAMIEN CAVE, Article Source
The Bush administration's ties to oil and gas are as deep as an offshore well. President George W. Bush's family has been running oil companies since 1950. Vice President Dick Cheney spent the late '90s as CEO of Halliburton, the world's largest oil services company. National Security Advisor Condoleezza Rice sat on the board of Chevron, which graced a tanker with her name. Commerce Secretary Donald Evans was the CEO of Tom Brown Inc. -- a natural gas company with fields in Texas, Colorado and Wyoming -- for more than a decade.
The links don't end with personnel. The bin Laden family and other members of Saudi Arabia's oil-wealthy elite have contributed mightily to several Bush family ventures, even as the American energy industry helped put Bush in office. Of the top 10 lifetime contributors to George W.'s war chests, six either come from the oil business or have ties to it, according the Center for Public Integrity.
"There's no denying that this is an oil administration," says Peter Eisner, managing director of the nonprofit, nonpartisan watchdog group that conducted the study of Bush's campaign finances. "You can't talk about the career of any George Bush -- father or son -- without talking about oil."
But talking is one thing; determining exactly how the ties to the oil industry affect domestic and foreign policy is another. How much influence does the oil industry have? Is the U.S. bombing Afghanistan in part because -- as antiwar critics have claimed -- the industry wants to clear a path for oil and gas pipelines? Will the Bush administration steadfastly avoid confrontation with Saudi Arabia -- home of 15 of the 19 suspected hijackers -- because it doesn't want to upset ExxonMobil and the other oil companies with a deep Saudi stake? Or, even more intriguingly, could the close ties between Bush and the Saudis lead to increased U.S. pressure on Israel to create a peace settlement?
Or is this too simplistic? Since at least World War II, the oil industry has often been forced by the U.S. government to serve foreign policy objectives, rather than the other way around. Presidents have generally accepted oil's economic significance, its role as the grease that makes capitalism go. But even the most conservative administrations have regularly emphasized geopolitical objectives -- Soviet containment, for example -- at the expense of oil industry interests. Aspects of Bush's energy plan suggest that even this administration will not break the give-and-take pattern.
The problem, however, is that this pattern, the so-called "cheap oil strategy" looks more and more like a failure. Foreign oil dependence has risen over the past decade while now -- with anti-American sentiment growing in the Arab world -- foreign oil supplies are looking increasingly insecure. More than ever, some kind of national policy pushing both conservation and the development of renewable energy resources seems eminently prudent, if not necessary.
And that's where the current makeup of the Bush administration becomes crucial -- not because Bush-Cheney and company plan to invade Iraq to make it safe for ExxonMobil, (although that's not totally beyond the bounds of possibility) but because these are the last men and women in the world to expect radical change from on questions related to energy. Their friends, finances, and worldviews are all oil-drenched.
George W.'s ties to oil don't prove that the industry decides our every foreign policy move. But they do just about guarantee, for all practical purposes, that nothing significant will change in American energy policy. With Bush-Cheney in power, oil addiction is here to stay.
The fusion of oil and politics is a Bush family tradition. For generations, the Bushes and their friends have been shuttling back and forth between energy industry boardrooms and Washington's hallowed halls.
Bush's grandfather, Prescott Bush, initiated the pattern. Shortly before winning a Connecticut Senate seat in 1952 he helped his son George raise $350,000 to start what would become Zapata Petroleum.
Sen. Bush also regularly looked out for the oil industry and his son's interests while in Washington. His biggest single favor, according to Herbert Parmet's book "George Bush: The Life of a Lone Star Yankee," came a year into his first Senate term, when he opposed legislation that would have federalized offshore resources -- including oil -- to raise money for education. In the name of states' rights and free enterprise, the bill's defeat helped both the oil companies and gave Zapata just what it needed to expand. In fact, soon after the legislation failed, Zapata moved into offshore drilling -- eventually one of Zapata's most lucrative ventures
George Bush made millions during the '50s and '60s Texas oil boom, and he also made many friends, most notably James Baker, who became Bush's company lawyer in 1963 after Zapata merged with Penn to become Pennzoil.
Bush later brought his friends to Washington, first as a representative in the House, then as head of the Republican National Committee and finally as vice president and president. He didn't stock his administration as full of oilmen and women as his son has, but like Prescott Bush, he didn't mind doing the industry's bidding either. His most public act for oil came in 1981. While serving as Ronald Reagan's vice president, he departed from the White House's official stance and visited Saudi Arabia to plead for an end to sliding prices. Bush argued that he was simply trying to protect American security interests by protecting domestic producers, who have higher costs than their Persian Gulf counterparts. But higher prices had another benefit: by protecting domestic oil jobs, they helped shore up support in Texas for what would eventually become his successful 1988 presidential campaign.
Higher prices also directly helped Bush's son, George W. Bush. George W.'s oil career started in 1978 -- 12 years after his father first entered Congress -- when several of his father's friends invested in his firm, Arbusto ("Bush" in Spanish). Unlike his father, George W. spent much of his oil career in the red. As Joe Conason pointed out in Harper's last year before the election, the company's original investors and others bailed out his firm at least three times. But after a final act of corporate CPR -- a merger with Harken Energy in 1986 -- Bush's connections to power really paid off. Two years after the merger, Abdullah Taha Bakhsh, a former director of Saudi Arabia's income tax department, purchased an 11 percent stake in Harken through his company Traco International. That same year, Harken won a contract for oil-drilling in Bahrain.
"Harken had no international experience at the time," says Eisner at the Center for Public Integrity, which published a detailed account of Bush's rise to power titled "The Buying of the President: 2000." "It was their first out of country contract."
Press reports at the time questioned Bahrain's motivations. Even the normally reserved Wall Street Journal reported in 1991 that the contract "raises the question of ... an effort to cozy up to a presidential son."
The Bush family countered that the contract was well deserved. Regardless, the deal in the Persian Gulf gave Bush a direct tie to the Saudi elite and set Bush on a suddenly successful path.
"It's not just the matter of a single contract," Eisner says. "It also has to do with converting Harken into a player that was then converted into a stake in the Texas Rangers and a run for governor. It's not incidental. The Bahrain deal is central to Bush's life."
Some experts suggest that it's not necessarily a bad thing to have a presidential family so steeped in oil knowledge, given the importance of oil to both national security and the domestic economy. But Bush has shown a pervasive willingness to let oil interests define energy and environmental policy. After accepting millions from the industry during his run for governor, he signed into law tax breaks for state energy producers, and in 1997, he gave them a hand in writing their own rules. Upon hearing that Texas' state environmental agency planned to end an exemption that allowed power plants built before 1971 to avoid complying with state pollution laws, Bush tapped two people to come up with an alternative plan: Vic Beghini, an executive with Marathon Oil Inc. and Ansel Condray, an executive with Mobil.
The plan they came up with initiated a voluntary pollution reduction program that didn't punish companies for noncompliance and thus essentially failed. A study by the Environmental Defense Fund published six months after Bush announced the program revealed that only three of the 26 companies had actually cut their emissions. Two years later, under increasing public pressure, Bush signed a bill forcing power plants to cut their emissions in half by 2003 -- but the essential exemption, as the industry wanted, still stands.
The politicos surrounding Bush also have enjoyed warm government/oil-industry connections. While Bush used his elected position to help friends in his former industry, Cheney employed past government connections to improve his own bottom line.
Iraq provides the most dramatic example. Cheney, intentionally or inadvertently, went against his own edicts in order to pad his company's profits. He told Sam Donaldson in August 2000 that, as the head of Halliburton, "I had a firm policy that I wouldn't do anything in Iraq, even arrangements that were supposedly legal." And yet, as the Financial Times eventually proved, Cheney oversaw $23.8 million in sales to Iraq in 1998 and 1999. Cheney, who collected a $36 million salary before becoming vice president, essentially profited from the destruction of Iraq that he oversaw as secretary of defense during the Gulf War. And while the oil-rig and equipment sales were legal -- a 1998 U.N. resolution gave Iraq the right to rebuild its oil industry -- Cheney's firm sold through European subsidiaries "to avoid straining relations with Washington and jeopardizing their ties with President Saddam Hussein's government," according to a November 2000 Financial Times report.
Cheney also helped Halliburton obtain a windfall of U.S. government loans. He secured $1.5 billion in taxpayer-backed financing for Halliburton -- a massive increase over the $100 million loan it received during the five-year period before Cheney took over. And while Cheney has claimed that Halliburton's rise to power had nothing to do with his political stature, State Department documents obtained by the Los Angeles Times suggest that U.S. officials assisted Halliburton both in Asia and Africa. Even the domestic defense-contracting arm of Halliburton -- Brown & Root -- saw its fortune change drastically once Cheney took over. The company booked $1.2 billion in contracts between 1990 and 1995; with Cheney at the helm, contract awards spiked to $2.3 billion between 1995 and 2000.
Other Bush administration officials have also profited from past government experience and influence. Bush's father and his then Secretary of State James Baker -- the lawyer who fought for Bush during the Florida election fiasco -- work for the Carlyle Group, an investment firm that until recently collected investments from the bin Laden family and other members of the Saudi elite. Reagan's Secretary of State George Schultz sat on the board of Chevron before the arrival of Condoleezza Rice.
Rice joined the Chevron board in 1991, after serving for a year on Bush Sr.'s National Security Council. There, she earned a $35,000 annual retainer, $1,500 for every meeting she attended and stock options worth hundreds of thousands of dollars, according to SEC documents. She was reportedly hired for expertise in the former Soviet states, and long before U.S. planes started dropping bombs in nearby Afghanistan, she spent much of her time at Chevron working on prospective deals in the Caspian region. Chevron (with Mobil) already produces 70 percent of the oil coming out of the Tengiz oil field in Kazakhstan, according to Ahmed Rashid's book, "Taliban," and the company has been working hard to secure a pipeline that would allow more oil to be produced. In 1993, with Rice on the board, the company pulled together a pipeline project to carry oil to a Russian port on the Black Sea. Russian opposition eventually postponed the plan indefinitely but Chevron still holds a 45 percent stake in the project -- and given the present state of improved Russian-American relations, many suspect that project will eventually get off the ground.
The slowly improving relations between the U.S. and Iran could also help Chevron. When negotiations over pipelines from Tengiz broke down a few years ago, Chevron turned its focus toward the Islamic theocracy, asking the Clinton State Department for a "swapping" license. Approval would have allowed oil from Tengiz to be shipped across the Caspian to Iran while, in exchange, Chevron would be able to sell an equal amount of Iranian oil that would be shipped from the Persian Gulf. The proposal was never approved, but given Rice's ties, many have suspected that Chevron will soon play a larger role in American foreign policy, whether in Iran or the Caspian.
Critics of the Bush administration point out that a stabilized Caspian region could benefit Rice's friends at Chevron, and if she returns to the board, Rice herself. They also argue that maintaining dependence on Saudi oil could benefit Cheney's old firm and Bush's father, and ultimately, the president himself when an inheritance comes his way.
But there is no clear evidence, right now, of oil company desires affecting current U.S. foreign policy. If anything, the terrorist attacks have reduced the energy industry's influence. Before Sept. 11 Saudi Arabia was reportedly pushing the U.S. to pressure Israel into Palestine peace concessions and, according to a Newsweek story, Bush was beginning to comply. But after Sept. 11, the chance that the U.S. would accede to Saudi requests evaporated, given the numerous Saudi connections to the attacks.
In that sense, the trajectory of oil influence over foreign policy has continued upon its historical path. A review of the evidence suggests that over time, the oil industry has progressively lost power. But that still doesn't mean that the current administration is likely to do anything radical to alter U.S. dependence on foreign oil -- barring the unlikely event of Bush pulling a Nixon-visit-to-China shock, and using his oil ties to force a real commitment to renewable energy and conservation.

The Department of Interior Oil and Gas Royalty Scandal and Its Wyoming Roots + How the 'Royalty in Kind' Scandal Went From Wyoming to the National Stage

Bush Lied About Finding Osama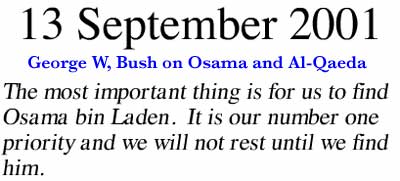 September 13, 2001
The most important thing is for us to find Osama bin Laden. It is our number one priority and we will not rest until we find him.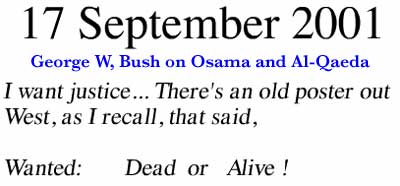 September 17, 2001
I want justice. There's an old poster out West, as I recall, that said, Wanted: Dead or Alive !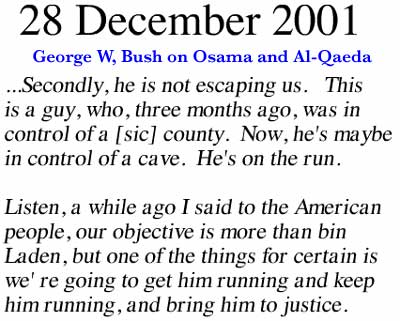 December 28, 2001
Secondly, he is not escaping us. This is a guy, who, three months ago, was in control of a [sic] county. Now, he's maybe in control of a cave. He's on the run. Listen, a while ago I said to the American people our objective is more than bin Laden, but one of the things for certain is we're going to get him running and keep him running, and bring him to justice.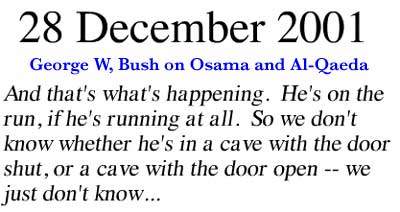 December 28, 2001
And that's what's happening. He's on the run, if he's running at all. So we don't know whether he's in a cave with the door shut, or a cave with the door open -- we just don't know ...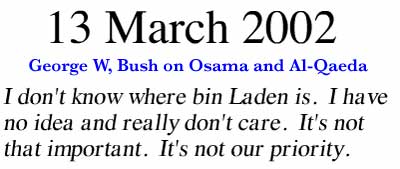 March 13, 2002
I don't know where bin Laden is. I have no idea and really don't care. It's not that important. It's not our priority.

April 8, 2002
I am truly not that concerned about him.

Steve Bell ~ Goodbye Yellowcake Road
Libby lied, troops died
The Scooter Libby verdict is inextricably linked to Iraq: his lies were an attempt to cover up the disingenuous case for war.
Sidney Blumenthal, guardian.co.uk, 6 March 2007, Article history, Article Source
The conviction of I Lewis "Scooter" Libby, Vice President Dick Cheney's former chief of staff, on criminal charges of obstruction of justice and perjury brings only a partial conclusion to the sordid political tragedy that is the Bush presidency. Yet the judgment on this matter goes to the heart of the administration. The means and the ends of Bush's White House have received a verdict from the bar of justice.
Foreign policy was and is the principal way of consolidating unchecked executive power. In the run-up to the Iraq war, professional standards, even within the military and intelligence agencies, were subordinated to political goals. Only information that fit the preconceived case was permitted. Those who advanced facts or raised skeptical questions about sketchy information were seen as deliberate enemies causing damage from within. From the beginning, the White House indulged in unrestrained attacks on such professionals. Revealing the facts, especially about the politically-driven method of skewing policy, was treated as a crime against the state.
For questioning the undermanned battle plan for the invasion of Iraq, Army Chief of Staff Eric Shinseki was publicly humiliated by neoconservative Deputy Secretary of Defense Paul Wolfowitz and then cashiered. For disclosing negligence on terrorism before the Setempber 11 attacks, counterterrorism chief Richard Clarke was accused by then-National Security Adviser Condoleezza Rice of acting purely out of motives of personal greed to promote his recently published memoir. For exposing the absence of rational policymaking in economics as well as foreign policy, Secretary of the Treasury Paul O'Neill was threatened with an investigation for allegedly abusing classified material. Once he was intimidated into silence, the probe was dropped.
In the aftermath of former ambassador Joseph Wilson's revelation that the most explosive reason given for war against Iraq - that Saddam Hussein was seeking yellowcake uranium in Niger to fuel nuclear weapons - had no apparent basis in fact, the Bush White House revved into high gear against the critic. Wilson, however, was even more dangerous than the others because he was a witness to the false rationale for the war.
As Libby's defense counsel insisted, Scooter was merely one of many in the White House assailing Wilson's integrity. Others, including Bush's political strategist Karl Rove, were involved. To a degree, the smear campaign was for a time successful, fueled by the Republican-controlled Senate Intelligence Committee and elements of the Washington press corps. But the trial exhibits - documents entered by the special prosecutor - knocked down every single one of their falsehoods.
Libby's defenders argued that there was no underlying crime. He was not charged with revealing the identity of Valerie Plame, Wilson's wife, as a covert CIA agent, which was a charge raised by the White House gang in an effort to prove she sent Wilson on his Niger mission - another of the lies spread about him.
But Libby committed his crimes to cover-up the role of his boss and to protect his own position in the attack on Wilson. At base, then, the reasons for war were the scandal.
Libby was no mere factotum. He was a central member of the neoconservative cast of characters, who began as a protégé of Wolfowitz and was elevated to the role of Cheney's indispensable man.
Libby's conviction not only indelibly stains neoconservatism. It is a damning condemnation of the Bush White House belief that the ends justify the means and its aggrandizement of absolute power. Ultimately, this is a verdict that can never be erased from the history of the Bush presidency. ~ [Contimue reading]
I would move heaven and earth to protect my husb... errr President Bush
A pressing issue of dinner-party etiquette is vexing Washington, according to a story now making the D.C. rounds: How should you react when your guest, in this case national-security adviser Condoleezza Rice, makes a poignant faux pas? At a recent dinner party hosted by New York Times D.C. bureau chief Philip Taubman and his wife, Times reporter Felicity Barringer, and attended by Arthur Sulzberger Jr., Maureen Dowd, Steven Weisman, and Elisabeth Bumiller, Rice was reportedly overheard saying, "As I was telling my husb---" and then stopping herself abruptly, before saying, "As I was telling President Bush."

Martin Rowson cartoon: As I was saying Isn't Democracy Wonderful, Condo Rice
They Knew
Aug. 6, 2001
BEN-VENISTE: Isn't it a fact, Dr. Rice, that the August 6 PDB warned against possible attacks in this country? And I ask you whether you recall the title of that PDB?
Stanford's Condoleezza RICE: I believe the title was,
"Bin Laden Determined to Attack
Inside the United States." [using planes]

Sarah Brightman ~ A Question Of Honour via Roland Baldwin
Remembering Miki Shapiro
December 25, 1929 ~ January 5, 2007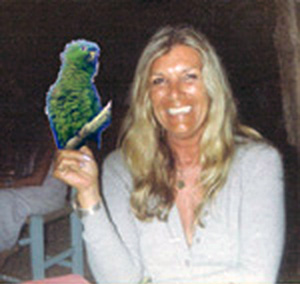 Miki Shapiro
Miki Shapiro, 77; queen grande dame of the 60's Hollywood scene, died Friday, January 5th, 2007 in Encinitas, Ca. Miki was born Helen Jean McNabb to Addison J. McNabb and Thelma Noble McNabb in Columbus, Ohio on December 25th, 1929. She attended Grandview High School where she was known for her adventurous spirit, non-conformity and wild get-togethers. She followed her brother, Bob McNabb.
Miki Shapiro was a big part of the community here in the early days. She threw the parties, entertained the famous and held a "salon" for the intelligencia of the times. She and her husband, Bennie Shapiro, operated the Renaissance Night Club and the Crescendo on Sunset Blvd, where a multitude of artists performed. Bob Dylan, Peter, Paul & Mary, Miles Davis, Lennie Bruce and Lord Buckley were just a few of the artists. Bennie left the nightclub life to open his own talent agency, taking many of the artists of the times with him. Being a concert promoter, film producer and entrepreneur led Miki and Bennie to be the center of the most exciting era. The Monterrey Pop Festival was just one of their successful endeavors. The movers and thinkers and celebrities of the time all gathered at the Shapiro's. Timothy Leary, Allen Ginsberg, Alan Watts, Hells Angels, The Black Panthers, The Diggers, Merry Pranksters, Sean Connery, Mikhail Barishkonov, Marlon Brando, Miles Davis, The Beatles, Ravi Shankar, Dylan, Rolling Stones, Jim Morrison, the Grateful Dead, Momma Cass and the Mama's and Papa's, Janis Joplin, Dennis Hopper, Jack Nicholson, Huey Newton, one never knew who they would run into at the Shapiro's on Kings Road.
In Hollywood, Miki had a contract with RKO, doubled for Jane Russell, and acted in "House of Wax", with Vincent Price.
The [above] accompanying photo is from her house in Yelapa at her daughter Michele's Birthday Party that has Tabitha (7 years old) Sam, Tom and Catherine, Michelle, Marc, Orange Charlie "Chicharro", Joan and Cali and Joe, Electra and Jorge . 1987 Casa Suenos, Yelapa.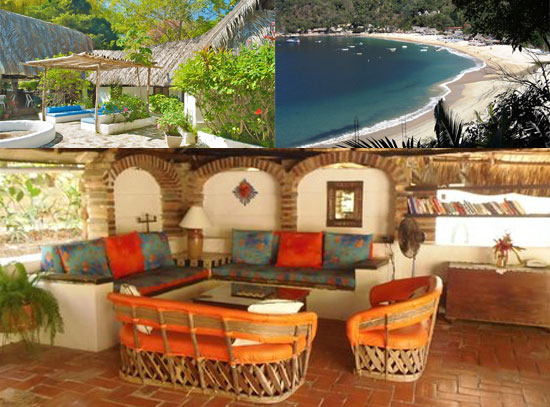 Casa de Los Sueños
YELAPA TIDBIT ~ For those who don't know, Donovan wrote a song for and in Yelapa... (The story of the song told by Donovan in his live presentation at the Kodak Theater in Los Angeles on January 21, 2007. BTW, Ben and Miki Shapiro's place in Yelapa = Casa de Los Sueños.
"Of course fame followed me. It was 1966. We were here in Hollywod, up at Ben Shapiro's place. Ben was bringing in Ravi Shankar and Ali Akbar Khan. Ben was one of the old bohemians. He saw that Gypsy and I were tired. He said, "Why don't you go down to Mexico?" He said, "Go down to Puerto Vallarta, down to Rosa's Cantina." We did. Rosa was there. She took us to a fast boat, it sped us down the Pacific coast of Mexico. Down to Yelapa, a small fishing village. No roads went to this village. We curved around. Young boys in dug-out canoes took us off to a long, sandy beach, the jungle behind. We slept in grass huts, the stars twinkling above us. Down the river, we could hear the jaguars calling to each other in the jungle. And I wrote this song…"

sand and foam via aitor puente
The sun was going down behind a tattooed tree
The simple act of an oar's stroke put diamonds in the sea
All because of the phosphorus there in quantity
I dug you diggin' me in Mexico
There in the valley of Scorpio, beneath a cross of jade
Smoking on the seashell pipe the Gypsy had made
We sat and dreamed a while of smugglers bringing wine
In that crystal thought time in Mexico
Sitting in a chair of bamboo, sipping grenadine
Straining my eyes for a surfacing submarine
Kingdoms of ants walk across my feet
I'm a-shakin' in my seat in Mexico
Grasshoppers creaking in the velvet jungle night
Microscopic circles in the fluid of my sight
Watching a dark-eyed native girl cut and trim the lamp
A Valentino vamp in Mexico
The sun was going down behind a tattooed tree
The simple act of an oar's stroke put diamonds in the sea
And all because of the phosphorus there in quantity
I dug you diggin' me in Mexico
---
We Miss You Miki & Bennie
much love, ~@~
---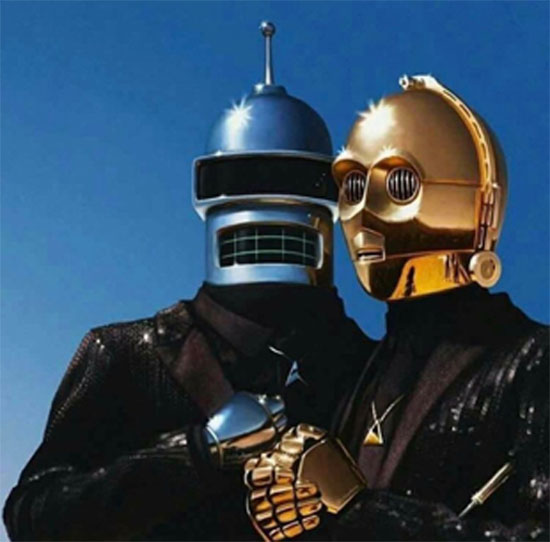 I'm Your Cowboy via Tatiana Stolpovskaya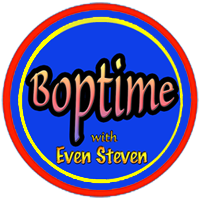 Saturday's Boptime begins at 6am (EST) with an hour of oldies back to back to back, followed at 7am (EST) by Rockabilly Ridge with Michael Ace. At 8am (EST) it's the Morrie Sims Show followed by the Delaware Rock'n'Roll Hall of Fame, when we honor the memory of three local musicians who passed away in 2018. At 9am (EST) on the Club Baby Grand, we begin by heading back to 1943 with local jazz singer Betty Roché and Duke Ellington. Selections from Lem Winchester and Clifford Brown round out the hour. ~ Steve
BOPTIME: Saturday, 6 AM Eastern time, 3 AM Pacific time
Go To: http://www.wvud.org/?page_id=24
Click on a listening link below the WVUD logo:

Boptime available locally on WVUD-FM 91.3,
Shoutcast [Search: WVUD], and TuneIn
---

Eat Me' the Angry Cow says, "Have A Happy, Healthy, Safe New Year" via ~@~ [flyingsnail] & Friends


70 Million by Hold Your Horses ! via L'Ogre
6. If we want world peace, we must let go of our attachments and truly live like nomads. That's where I no mad at you, you no mad at me. That way, there'll surely be nomadness on the planet. And peace begins with each of us. A little peace here, a little peace there, pretty soon all the peaces will fit together to make one big peace everywhere.

Nothing else matters, Metallica arr. Karianne Brouwer violin, Maaike Schoenmaker cello
Reflections on the Spirit & Legacy of the Sixties by Fritjof Capra, 200212.01
The 1960s were the period of my life during which I experienced the most profound and most radical personal transformation. For those of us who identify with the cultural and political movements of the sixties, that period represents not so much a decade as a state of consciousness, characterized by "transpersonal" expansion, the questioning of authority, a sense of empowerment, and the experience of sensuous beauty and community.
This state of consciousness reached well into the seventies. In fact, one could say that the sixties came to an end only in December 1980, with the shot that killed John Lennon. The immense sense of loss felt by so many of us was, to a great extent, about the loss of an era. For a few days after the fatal shooting we relived the magic of the sixties. We did so in sadness and with tears, but the same feeling of enchantment and of community was once again alive. Wherever you went during those few days - in every neighborhood, every city, every country around the world - you heard John Lennon's music, and the intense idealism that had carried us through the sixties manifested itself once again:
You may say I'm a dreamer, but I'm not the only one. I hope some day you'll join us and the world will live as one.
In this essay, I shall try to evoke the spirit of that remarkable period, identify its defining characteristics, and provide an answer to some questions that are often asked nowadays: What happened to the cultural movements of the sixties? What did they achieve, and what, if any, is their legacy?
expansion of consciousness
The era of the sixties was dominated by an expansion of consciousness in two directions. One movement, in reaction to the increasing materialism and secularism of Western society, embraced a new kind of spirituality akin to the mystical traditions of the East. This involved an expansion of consciousness toward experiences involving nonordinary modes of awareness, which are traditionally achieved through meditation but may also occur in various other contexts, and which psychologists at the time began to call "transpersonal." Psychedelic drugs played a significant role in that movement, as did the human potential movement's promotion of expanded sensory awareness, expressed in its exhortation, "Get out of your head and into your senses!"
The first expansion of consciousness, then, was a movement beyond materialism and toward a new spirituality, beyond ordinary reality via meditative and psychedelic experiences, and beyond rationality through expanded sensory awareness. The combined effect was a continual sense of magic, awe, and wonder that for many of us will forever be associated with the sixties.
questioning of authority
The other movement was an expansion of social consciousness, triggered by a radical questioning of authority. This happened independently in several areas. While the American civil rights movement demanded that Black citizens be included in the political process, the free speech movement at Berkeley and student movements at other universities throughout the United States and Europe demanded the same for students.
In Europe, these movements culminated in the memorable revolt of French university students that is still known simply as "May '68." During that time, all research and teaching activities came to a complete halt at most French universities when the students, led by Daniel Cohn-Bendit, extended their critique to society as a whole and sought the solidarity of the French labor movement to change the entire social order. For three weeks, the administrations of Paris and other French cities, public transport, and businesses of every kind were paralyzed by a general strike. In Paris, people spent most of their time discussing politics in the streets, while the students held strategic discussions at the Sorbonne and other universities. In addition, they occupied the Odéon, the spacious theater of the Comédie Française, and transformed it into a twenty-four-hour "people's parliament," where they discussed their stimulating, albeit highly idealistic, visions of a future social order.
1968 was also the year of the celebrated "Prague Spring," during which Czech citizens, led by Alexander Dubcek, questioned the authority of the Soviet regime, which alarmed the Soviet Communist party to such an extent that, a few months later, it crushed the democratization processes initiated in Prague in its brutal invasion of Czechoslovakia.
In the United States, opposition to the Vietnam war became a political rallying point for the student movement and the counterculture. It sparked a huge anti-war movement, which exerted a major influence on the American political scene and led to many memorable events, including the decision by President Johnson not to seek reelection, the turbulent 1968 Democratic Convention in Chicago, the Watergate scandal, and the resignation of President Nixon.
a new sense of community
While the civil rights movement questioned the authority of white society and the student movements questioned the authority of their universities on political issues, the women's movement began to question patriarchal authority; humanistic psychologists undermined the authority of doctors and therapists; and the sexual revolution, triggered by the availability of birth control pills, broke down the puritan attitudes toward sexuality that were typical of American culture.
The radical questioning of authority and the expansion of social and transpersonal consciousness gave rise to a whole new culture - a "counterculture" - that defined itself in opposition to the dominant "straight" culture by embracing a different set of values. The members of this alternative culture, who were called "hippies" by outsiders but rarely used that term themselves, were held together by a strong sense of community. To distinguish ourselves from the crew cuts and polyester suits of that era's business executives, we wore long hair, colorful and individualistic clothes, flowers, beads, and other jewelry. Many of us were vegetarians who often baked our own bread, practiced yoga or some other form of meditation, and learned to work with our hands in various crafts.
Our subculture was immediately identifiable and tightly bound together. It had its own rituals, music, poetry, and literature; a common fascination with spirituality and the occult; and the shared vision of a peaceful and beautiful society. Rock music and psychedelic drugs were powerful bonds that strongly influenced the art and lifestyle of the hippie culture. In addition, the closeness, peacefulness, and trust of the hippie communities were expressed in casual communal nudity and freely shared sexuality. In our homes we would frequently burn incense and keep little altars with eclectic collections of statues of Indian gods and goddesses, meditating Buddhas, yarrow stalks or coins for consulting the I Ching, and various personal "sacred" objects.
Although different branches of the sixties movement arose independently and often remained distinct movements with little overlap for several years, they eventually became aware of one another, expressed mutual solidarity, and, during the 1970s, merged more or less into a single subculture. By that time, psychedelic drugs, rock music, and the hippie fashion had transcended national boundaries and had forged strong ties among the international counterculture. Multinational hippie tribes gathered in several countercultural centers - London, Amsterdam, San Francisco, Greenwich Village - as well as in more remote and exotic cities like Marrakech and Katmandu. These frequent cross-cultural exchanges gave rise to an "alternative global awareness" long before the onset of economic globalization.
the sixties' music
The zeitgeist of the sixties found expression in many art forms that often involved radical innovations, absorbed various facets of the counterculture, and strengthened the multiple relationships among the international alternative community.
Rock music was the strongest among these artistic bonds. The Beatles broke down the authority of studios and songwriters by writing their own music and lyrics, creating new musical genres, and setting up their own production company. While doing so, they incorporated many facets of the period's characteristic expansion of consciousness into their songs and lifestyles.
Bob Dylan expressed the spirit of the political protests in powerful poetry and music that became anthems of the sixties. The Rolling Stones represented the counterculture's irreverence, exuberance, and sexual energy, while San Francisco's "acid rock" scene gave expression to its psychedelic experiences.
At the same time, the "free jazz" of John Coltrane, Ornette Coleman, Sun Ra, Archie Shepp, and others shattered conventional forms of jazz improvisation and gave expression to spirituality, radical political poetry, street theater, and other elements of the counterculture. Like the jazz musicians, classical composers, such as Karlheinz Stockhausen in Germany and John Cage in the United States, broke down conventional musical forms and incorporated much of the sixties' spontaneity and expanded awareness into their music.
The fascination of the hippies with Indian religious philosophies, art, and culture led to a great popularity of Indian music. Most record collections in those days contained albums of Ravi Shankar, Ali Akbar Khan, and other masters of classical Indian music along with rock and folk music, jazz and blues.
The rock and drug culture of the sixties found its visual expressions in the psychedelic posters of the era's legendary rock concerts, especially in San Francisco, and in album covers of ever increasing sophistication, which became lasting icons of the sixties' subculture. Many rock concerts also featured "light shows" - a novel form of psychedelic art in which images of multicolored, pulsating, and ever changing shapes were projected onto walls and ceilings. Together with the loud rock music, these visual images created highly effective simulations of psychedelic experiences.
new literary forms
The main expressions of sixties' poetry were in the lyrics of rock and folk music. In addition, the "beat poetry" of Allen Ginsberg, Lawrence Ferlinghetti, Gary Snyder, and others, which had originated a decade earlier and shared many characteristics with the sixties' art forms, remained popular in the counterculture.
One of the major new literary forms was the "magical realism" of Latin American literature. In their short stories and novels, writers like Jorges Luis Borges and Gabriel García Márquez blended descriptions of realistic scenes with fantastic and dreamlike elements, metaphysical allegories, and mythical images. This was a perfect genre for the counterculture's fascination with altered states of consciousness and pervasive sense of magic.
In addition to the Latin American magical realism, science fiction, especially the complex series of Dune novels by Frank Herbert, exerted great fascination on the sixties' youth, as did the fantasy writings of J. R. R. Tolkien and Kurt Vonnegut. Many of us also turned to literary works of the past, such as the romantic novels of Hermann Hesse, in which we saw reflections of our own experiences.
Of equal, if not greater, popularity were the semi-fictional shamanistic writings of Carlos Castaneda, which satisfied the hippies' yearning for spirituality and "separate realities" mediated by psychedelic drugs. In addition, the dramatic encounters between Carlos and the Yaqui sorcerer Don Juan symbolized in a powerful way the clashes between the rational approach of modern industrial societies and the wisdom of traditional cultures.
film and the performing arts
In the sixties, the performing arts experienced radical innovations that broke every imaginable tradition of theater and dance. In fact, in companies like the Living Theater, the Judson Dance Theater, and the San Francisco Mime Troupe, theater and dance were often fused and combined with other forms of art. The performances involved trained actors and dancers as well as visual artists, musicians, poets, filmmakers, and even members of the audience.
Men and women often enjoyed equal status; nudity was frequent. Performances, often with strong political content, took place not only in theaters but also in museums, churches, parks, and in the streets. All these elements combined to create the dramatic expansion of experience and strong sense of community that was typical of the counterculture.
Film, too, was an important medium for expressing the zeitgeist of the sixties. Like the performing artists, the sixties' filmmakers, beginning with the pioneers of the French New Wave cinema, broke with the traditional techniques of their art, introducing multi-media approaches, often abandoning narratives altogether, and using their films to give a powerful voice to social critique.
With their innovative styles, these filmmakers expressed many key characteristics of the counterculture. For example, we can find the sixties' irreverence and political protest in the films of Godard; the questioning of materialism and a pervasive sense of alienation in Antonioni; questioning of the social order and transcendence of ordinary reality in Fellini; the exposure of class hypocrisy in Buñuel; social critique and utopian visions in Kubrik; the breaking down of sexual and gender stereotypes in Warhol; and the portrayal of altered states of consciousness in the works of experimental filmmakers like Kenneth Anger and John Whitney. In addition, the films of these directors are characterized by a strong sense of magical realism.
the legacy of the sixties
Many of the cultural expressions that were radical and subversive in the sixties have been accepted by broad segments of mainstream culture during the subsequent three decades. Examples would be the long hair and sixties fashion, the practice of Eastern forms of meditation and spirituality, recreational use of marijuana, increased sexual freedom, rejection of sexual and gender stereotypes, and the use of rock (and more recently rap) music to express alternative cultural values. All of these were once expressions of the counterculture that were ridiculed, suppressed, and even persecuted by the dominant mainstream society.
Beyond these contemporary expressions of values and esthetics that were shared by the sixties' counterculture, the most important and enduring legacy of that era has been the creation and subsequent flourishing of a global alternative culture that shares a set of core values. Although many of these values - e.g. environmentalism, feminism, gay rights, global justice - were shaped by cultural movements in the seventies, eighties, and nineties, their essential core was first expressed by the sixties' counterculture. In addition, many of today's senior progressive political activists, writers, and community leaders trace the roots of their original inspiration back to the sixties.
Green politics
In the sixties we questioned the dominant society and lived according to different values, but we did not formulate our critique in a coherent, systematic way. We did have concrete criticisms on single issues, such as the Vietnam war, but we did not develop any comprehensive alternative system of values and ideas. Our critique was based on intuitive feeling; we lived and embodied our protest rather than verbalizing and systematizing it.
The seventies brought consolidation of our views. As the magic of the sixties gradually faded, the initial excitement gave way to a period of focusing, digesting, and integrating. Two new cultural movements, the ecology movement and the feminist movement, emerged during the seventies and together provided the much-needed broad framework for our critique and alternative ideas.
The European student movement, which was largely Marxist oriented, was not able to turn its idealistic visions into realities during the sixties. But it kept its social concerns alive during the subsequent decade, while many of its members went through profound personal transformations. Influenced by the two major political themes of the seventies, feminism and ecology, these members of the "new left" broadened their horizons without losing their social consciousness. At the end of the decade, many of them became the leaders of transformed socialist parties. In Germany, these "young socialists" formed coalitions with ecologists, feminists, and peace activists, out of which emerged the Green Party - a new political party whose members confidently declared: "We are neither left nor right; we are in front."
During the 1980s and 1990s, the Green movement became a permanent feature of the European political landscape, and Greens now hold seats in numerous national and regional parliaments around the world. They are the political embodiment of the core values of the sixties.
the end of the Cold War
During the 1970s and 1980s, the American anti-war movement expanded into the anti-nuclear and peace movements, in solidarity with corresponding movements in Europe, especially those in the UK and West Germany. This, in turn, sparked a powerful peace movement in East Germany, led by the Protestant churches, which maintained regular contacts with the West German peace movement, and in particular with Petra Kelly, the charismatic leader of the German Greens.
When Mikhail Gorbachev came to power in the Soviet Union in 1985, he was well aware of the strength of the Western peace movement and accepted our argument that a nuclear war cannot be won and should never be fought. This realization played an important part in Gorbachev's "new thinking" and his restructuring (perestroika) of the Soviet regime, which would lead, eventually, to the fall of the Berlin Wall, the Velvet Revolution in Czechoslovakia, and the end of Soviet Communism.
All social and political systems are highly nonlinear and do not lend themselves to being analyzed in terms of linear chains of cause and effect. Nevertheless, careful study of our recent history shows that the key ingredient in creating the climate that led to the end of the Cold War was not the hard-line strategy of the Reagan administration, as the conservative mythology would have it, but the international peace movement. This movement clearly had its political and cultural roots in the student movements and counterculture of the sixties.
the information technology revolution
The last decade of the twentieth century brought a global phenomenon that took most cultural observers by surprise. A new world emerged, shaped by new technologies, new social structures, a new economy, and a new culture. "Globalization" became the term used to summarize the extraordinary changes and the seemingly irresistible momentum that were now felt by millions of people.
A common characteristic of the multiple aspects of globalization is a global information and communications network based on revolutionary new technologies. The information technology revolution is the result of a complex dynamic of technological and human interactions, which produced synergistic effects in three major areas of electronics - computers, microelectronics, and telecommunications. The key innovations that created the radically new electronic environment of the 1990s all took place 20 years earlier, during the 1970s.
It may be surprising to many that, like so many other recent cultural movements, the information technology revolution has important roots in the sixties' counterculture. It was triggered by a dramatic technological development - a shift from data storage and processing in large, isolated machines to the interactive use of microcomputers and the sharing of computer power in electronic networks. This shift was spearheaded by young technology enthusiasts who embraced many aspects of the counterculture, which was still very much alive at that time.
The first commercially successful microcomputer was built in 1976 by two college dropouts, Steve Wosniak and Steve Jobs, in their now legendary garage in Silicon Valley. These young innovators and others like them brought the irreverent attitudes, freewheeling lifestyles, and strong sense of community they had adopted in the counterculture to their working environments. In doing so, they created the relatively informal, open, decentralized, and cooperative working styles that became characteristic of the new information technologies.
global capitalism
However, the ideals of the young technology pioneers of the seventies were not reflected in the new global economy that emerged from the information technology revolution 20 years later. On the contrary, what emerged was a new materialism, excessive corporate greed, and a dramatic rise of unethical behavior among our corporate and political leaders. These harmful and destructive attitudes are direct consequences of a new form of global capitalism, structured largely around electronic networks of financial and informational flows. The so-called "global market" is a network of machines programmed according to the fundamental principle that money-making should take precedence over human rights, democracy, environmental protection, or any other value.
Since the new economy is organized according to this quintessential capitalist principle, it is not surprising that it has produced a multitude of interconnected harmful consequences that are in sharp contradiction to the ideals of the global Green movement: rising social inequality and social exclusion, a breakdown of democracy, more rapid and extensive deterioration of the natural environment, and increasing poverty and alienation. The new global capitalism has threatened and destroyed local communities around the world; and with the pursuit of an ill-conceived biotechnology, it has invaded the sanctity of life by attempting to turn diversity into monoculture, ecology into engineering, and life itself into a commodity.
It has become increasingly clear that global capitalism in its present form is unsustainable and needs to be fundamentally redesigned. Indeed, scholars, community leaders, and grassroots activists around the world are now raising their voices, demanding that we must "change the game" and suggesting concrete ways of doing so.
the global civil society
At the turn of this century, an impressive global coalition of nongovernmental organizations (NGOs), many of them led by men and women with deep personal roots in the sixties, formed around the core values of human dignity and ecological sustainability. In 1999, hundreds of these grassroots organizations interlinked electronically for several months to prepare for joint protest actions at the meeting of the World Trade Organization (WTO) in Seattle. The "Seattle Coalition," as it is now called, was extremely successful in derailing the WTO meeting and in making its views known to the world. Its concerted actions have permanently changed the political climate around the issue of economic globalization.
Since that time, the Seattle Coalition, or "global justice movement," has not only organized further protests but has also held several World Social Forum meetings in Porto Alegre, Brazil. At the second of these meetings, the NGOs proposed a whole set of alternative trade policies, including concrete and radical proposals for restructuring global financial institutions, which would profoundly change the nature of globalization.
The global justice movement exemplifies a new kind of political movement that is typical of our Information Age. Because of their skillful use of the Internet, the NGOs in the coalition are able to network with each other, share information, and mobilize their members with unprecedented speed. As a result, the new global NGOs have emerged as effective political actors who are independent of traditional national or international institutions. They constitute a new kind of global civil society.
This new form of alternative global community, sharing core values and making extensive use of electronic networks in addition to frequent human contacts, is one of the most important legacies of the sixties. If it succeeds in reshaping economic globalization so as to make it compatible with the values of human dignity and ecological sustainability, the dreams of the "sixties revolution" will have been realized:
Imagine no possessions, I wonder if you can, no need for greed or hunger, a brotherhood of man. Imagine all the people sharing all the world...You may say I'm a dreamer, but I'm not the only one.I hope some day you'll join us and the world will live as one.
4. Life is like photography. You use the negative to develop.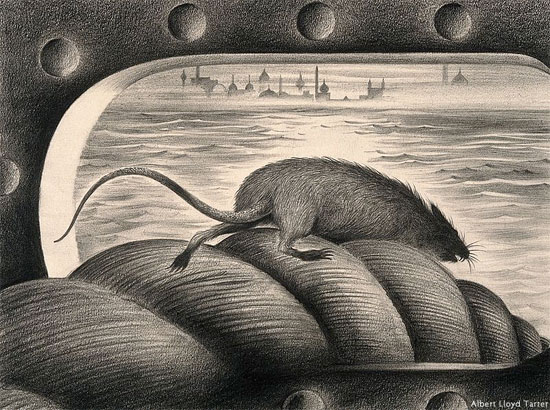 What In Tarnation?

Leningrad Cowboys, Happy Being Miserable via Leningrad Cowboys Official
Heyókȟa
~ Sacred Clowns
Sacred Clowns: The Heyókȟa symbolize and portray many aspects of the sacred, the Wakȟáŋ. Their satire presents important questions by fooling around. They ask difficult questions, and say things others are too afraid to say. By reading between the lines, the audience is able to think about things not usually thought about, or to look at things in a different way.
Principally, the Heyókȟa functions both as a mirror and a teacher, using extreme behaviors to mirror others, thereby forcing them to examine their own doubts, fears, hatreds, and weaknesses. Heyókȟas also have the power to heal emotional pain; such power comes from the experience of shame--they sing of shameful events in their lives, beg for food, and live as clowns. They provoke laughter in distressing situations of despair and provoke fear and chaos when people feel complacent and overly secure, to keep them from taking themselves too seriously or believing they are more powerful than they are.
In addition, sacred clowns serve an important role in shaping tribal codes. Heyókȟa's don't seem to care about taboos, rules, regulations, social norms, or boundaries. Paradoxically, however, it is by violating these norms and taboos that they help to define the accepted boundaries, rules, and societal guidelines for ethical and moral behavior. This is because they are the only ones who can ask "Why?" about sensitive topics and employ satire to question the specialists and carriers of sacred knowledge or those in positions of power and authority. In doing so, they demonstrate concretely the theories of balance and imbalance. Their role is to penetrate deception, turn over rocks, and create a deeper awareness.
Develop Your Mind, Not Sacred Sites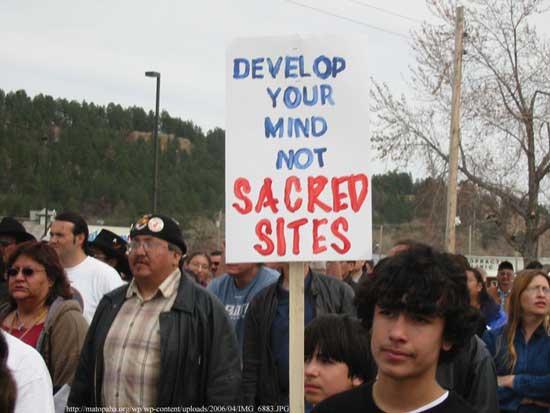 Cree Prophecy
Only after the last tree has been cut down,
Only after the last river has been poisoned,
Only after the last fish has been caught,
Only then will you find money cannot be eaten.
Nobody for President ~ NONE of the ABOVE should be a choice on voter ballots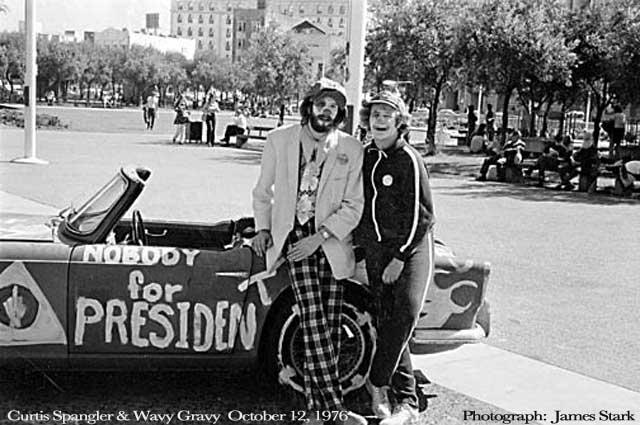 Curtis Spangler & Wavy Gravy, Nobody for President Rally, 197610.12 ~ Photo: James Stark

American Dream, George Carlin via Ishtar [Not Work Safe] Nobody should have that much power


Freedom of expression and freedom of speech aren't really important unless they're heard...It's hard for me to stay silent when I keep hearing that peace is only attainable through war. And there's nothing more scary than watching ignorance in action. So I dedicated this Emmy to all the people who feel compelled to speak out and not afraid to speak to power and won't shut up and refuse to be silenced.~ Tom Smothers
Notes from ~@~

Carlin Step, DJ Steve Porter & Eli Wilkie from Roland Kardeby

The Great Bell Chant (The End of Suffering) from R Smittenaar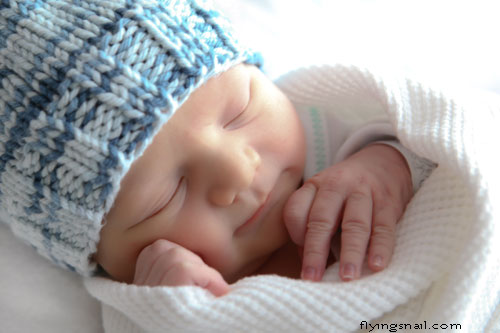 One Day, Matisyahu from 100%

Unsung Hero from Rattakarn Srithavatchai "Garn"
Oh, I hope that I see you again I never even caught your name As you looked through my window pane ~ So I'm writing this message today I'm thinking that you'll have a way Of hearing the notes in my tune ~ Where are you going? Where have you been? I can imagine other worlds you have seen ~ Beautiful faces and music so serene ~ So I do hope I see you again My universal citizen, You went as quickly as you came ~ You know the power Your love is right You have good reason To stay out of sight ~ But break our illusions and help us Be the light ~ Message, Mike Pinder

Bruce Springsteen & Tom Morello ~ The ghost of Tom Joad via Guitar Music
Nobody for President via Tom Morello ~ Tom's Home Page ~ Nobody will love you forever!

Why I Think This World Should End, Prince EA via Prince EA
Without love in the dream, it will never come true. ~ Jerry Garcia/Robert Hunter
And in the end, the love you take is equal to the love you make. ~ John Lennon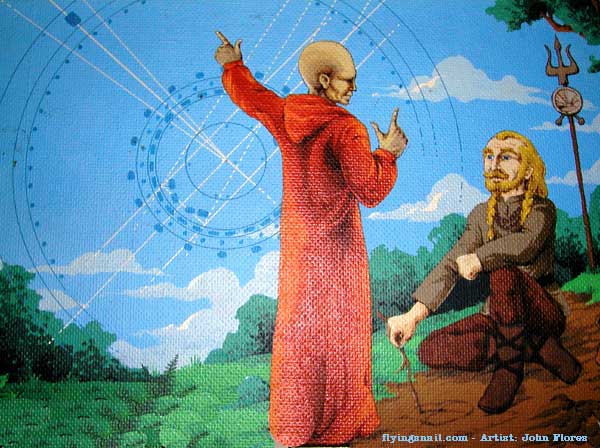 ---
---
The man whispered, "God, speak to me" and a meadowlark sang. But the man did not hear. So the man yelled "God, speak to me" and the thunder rolled across the sky. But the man did not listen. The man looked around and said, "God let me see you" and a star shined brightly. But the man did not notice. And the man shouted, "God show me a miracle" and a life was born. But the man did not know. So the man cried out in despair, "Touch me God, and let me know you are there" Whereupon God reached down and touched the man, But the man brushed the butterfly away and walked on.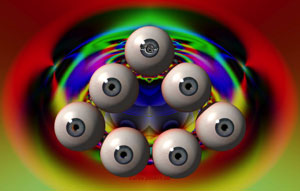 Don't miss out on a blessing because
it isn't packaged the way you expect!
---
---

DuckDuckGo ~ The search engine that doesn't track you
{ ͡ʘ ͜ʖ ͡ʘ} Is Daylight Saving Time Dangerous? { ͡ʘ ͜ʖ ͡ʘ}