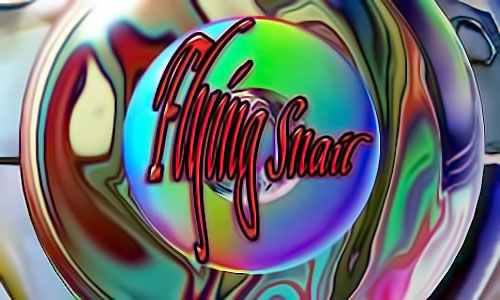 Tell-A-Vision = Why Not Try Love Again?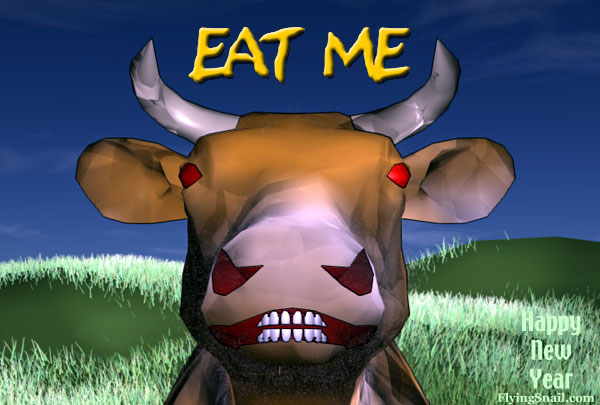 Mad Cow Wishing Everyone A Happy New Year from FlyingSnail.com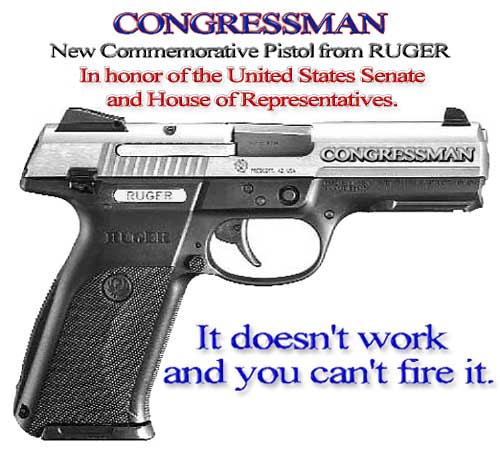 CONGRESSMAN = New Commemorative Pistol from RUGER
In honor of the Untied States Senate and House of Representatives
IT DOESN'T WORK AND YOU CAN'T FIRE IT
Paul Krassner - The Realist/Writer/Comic/Investigative Satirist
This is my first tweet. I have Writer's Block. I mean Twitter's Block. I'm waiting for a cure to be developed.

A minimalist summation of American culture in the Los Angeles Times on Conan O'Brien: "The Masturbating Bear will remain the intellectual property of NBC."

Perhaps Toyota should borrow a slogan from McDonalds: "You deserve a brake today."

Texting while having sex? Two thumbs up.

Double standard: Charles Rangel pays restitution for unpaid taxes; Wesley Snipes is sentenced to a few years behind bars for a similar response.

Excuse me, I have to take a Wiki-leak.

Join me in signing a letter to stop the inhumane detention of Private Bradley Manning.

I saw the movie The King's Speech and was disappointed that it didn't end with Porky Pig saying, "Th-th-the-that's all, folks!"

Steve Jobs' legacy is a form of alchemy -- he transformed planned obsolescence into a virtue

Poor Rick Santorum, he's afraid that if Roe vs. Wade isn't overturned by the Supreme Court, there will an epidemic of recreational abortions.

I stopped channeling Lenny Bruce the day he reminded me, "C'mon, Paul, you know you don't believe in that shit."

Today marks the 15th anniversary of Allen Ginsberg's death; he once told me he smokes not to get high, but rather because he likes to cough.

I went to the dentist today, and the hygienist gave me a choice of X-rays or a pat-down.

Summing up the presidential campaign: It'a battle between"Keep the government out of my Medicare" and "Keep the government out of my vagina."

I covered the Dan White trial and coined "the Twinkie defense."

The world desperately needs a campaign beginning with Kickstarter to raise funds to build an Iron Dome for the Palestinians.

Plan B has been aborted.

I voted for Barack Obama again, and yet now, although he wept for the loss of 20 kids, he never wept for the 178 kids killed by U.S. drones in Yemen and Pakistan.

The digitally colored edition of the infamous Disneyland Memorial Orgy poster by Mad magazine artist Wally Wood is available only at paulkrassner.com.

Have a Merry War on Christmas and a Happy, Snappy and Fulfilling New Year.
If You Celebrate December 25th, You Are A PAGAN


Click to Continue Reading

Merry Saturnalia

---


Even Steven's Boptime Has Returned to the Internet

Saturday, 6 AM Eastern time, 3 AM Pacific time

Go To: http://www.wvud.org/listen_online.htm and:

Click on a listening link below the WVUD logo:
Real Leading and Actual Causes of Preventable Death
Tobacco accounting for 435,000 deaths or 18.1% of total deaths in the US.

Poor diet and physical inactivity accounting for 365,000 deaths or 15.2% of total deaths in the US. These are the corrected values from the often cited originally published and later corrected values of 400,000 and 16.6%.

Alcohol consumption accounting for 85,000 deaths or 3.5% of the total deaths in the US.

Microbial agents accounting for 75,000 or 3.1% of the total deaths in the US.

Toxic agents accounting for 55,000 or 2.3% of the total deaths in the US.

Motor vehicle crashes accounting for 43,000 or 1.8% of the total deaths in the US.

Incidents involving firearms accounting for 29,000 or 1.2% of the total deaths in the US.

Sexual behaviors accounting for 20,000 or 0.8% of the total deaths in the US.

Illicit use of drugs accounting for 17,000 or 0.7% of the total deaths in the US.

Politicians are lying hypocrites who support terrorism against U.S. Military and do not recognize a need for implementing Tobacco Control, Junk Food Control, Alcohol Control, Microbial Agents Control, Toxic Agents Control, and Motor Vehicle Control, before any other controls are exercised !!!


Source Page of Preventable Deaths

Why Have No Corporate Executives or War Criminal Politicians Ever Been Charged With Murder?

Time For A Corporate Death Penalty ?
Amestizo - BLOG

Don't Legalize Weed!


Wait... what? How Dangerous Is Marijuana Again?


Best Marijuana Argument Ever: Given By Superior Court Judge James P. Gray
Marliese's Corner - San Francisco Events

Michelle Aldrich: Cancer Free!

Michelle is a member of the San Francisco Medical Cannabis Task Force. She is on the Advisory Board for Patients Out of Time and, along with her husband Michael, are recipients of the High Times Lifetime Achievement Award. They have been prominent activists in the San Francisco area for close to half a century. This interview was conducted in April of 2012 at the Seventh National Clinical Conference on Cannabis Therapeutics in Tucson, Arizona. The video of this interview can be viewed in its entirety on the Cannabis Therapeutics YouTube Channel, hosted by Patients out of Time.
President's pot comments prompt call for policy
By PAUL ELIAS, Associated Press, Article Source
SAN FRANCISCO (AP) -- President Barack Obama says he won't go after pot users in Colorado and Washington, two states that just legalized the drug for recreational use. But advocates argue the president said the same thing about medical marijuana -- and yet U.S. attorneys continue to force the closure of dispensaries across the U.S.
Welcome to the confusing and often conflicting policy on pot in the U.S., where medical marijuana is legal in many states, but it is increasingly difficult to grow, distribute or sell it. And at the federal level, at least officially, it is still an illegal drug everywhere.
Obama's statement Friday provided little clarity in a world where marijuana is inching ever so carefully toward legitimacy.
That conflict is perhaps the greatest in California, where the state's four U.S. Attorneys criminally prosecuted large growers and launched a coordinated crackdown on the state's medical marijuana industry last year by threatening landlords with property forfeiture actions. Hundreds of pot shops went out of business.
Steve DeAngelo, executive director of an Oakland, Calif., dispensary that claims to be the nation's largest, called for a federal policy that treats recreational and medical uses of the drug equally.
"If we're going to recognize the rights of recreational users, then we should certainly protect the rights of medical cannabis patients who legally access the medicine their doctors have recommended," he said.
The government is planning to soon release policies for dealing with marijuana in Colorado and Washington, where federal law still prohibits pot, as elsewhere in the country.
"It would be nice to get something concrete to follow," said William Osterhoudt, a San Francisco criminal defense attorney representing government officials in Mendocino County who recently received a demand from federal investigators for detailed information about a local system for licensing growers of medical marijuana.
Assemblyman Tom Ammiano said he was frustrated by Obama's comments because the federal government continues to shutter dispensaries in states with medical marijuana laws, including California.
"A good step here would be to stop raiding those legal dispensaries who are doing what they are allowed to do by law," said the San Francisco Democrat. "There's a feeling that the federal government has gone rogue on hundreds of legal, transparent medical marijuana dispensaries, so there's this feeling of them being in limbo. And it puts the patients, the businesses and the advocates in a very untenable place."
Obama, in an interview with ABC's Barbara Walters, said Friday that federal authorities have "bigger fish to fry" when it comes to targeting recreational pot smokers in Colorado and Washington.
Some advocates said the statement showed the president's willingness to allow residents of states with marijuana laws to use the drug without fear of federal prosecution.
"It's a tremendous step forward," said Joe Elford, general counsel for Americans for Safe Access. "It suggests the feds are taking seriously enough the idea that there should be a carve-out for states with marijuana laws."
Obama's statements on recreational use mirror the federal policy toward states that allow marijuana use for medical purposes.
"We are not focusing on backyard grows with small amounts of marijuana for use by seriously ill people," said Lauren Horwood, a spokeswoman for U.S. Attorney Benjamin Wagner in Sacramento. "We are targeting money-making commercial growers and distributors who use the trappings of state law as cover, but they are actually abusing state law."
Alison Holcomb, who led the legalization drive in Washington state, said she doesn't expect Obama's comment to prompt the federal government to treat recreational marijuana and medical marijuana differently.
"At this point, what the president is looking at is a response to marijuana in general. The federal government has never recognized the difference between medical and non-medical marijuana," she said. "I don't think this is the time he'd carve out separate policies. I think he's looking for a more comprehensive response."
Washington voters approved a medical marijuana law in 1998, and dispensaries have proliferated across the state in recent years.
Last year, Gov. Chris Gregoire vetoed legislation that would have created a state system for licensing medical dispensaries over concern that it would require state workers to violate the federal Controlled Substances Act.
For the most part, dispensaries in western Washington have been left alone. But federal authorities did conduct raids earlier this year on dispensaries they said were acting outside the state law, such as selling marijuana to non-patients. Warning letters have been sent to dispensaries that operate too close to schools.
"What we've seen is enforcement of civil laws and warnings, with a handful of arrests of people who were operating outside state law," said Alison Holcomb, who led Washington's legalization drive and helped write the bill that Gregoire vetoed. of
Eastern Washington has seen more raids because the U.S. attorney there is more active, Holcomb added.
Colorado's marijuana measure requires lawmakers to allow commercial pot sales, and a state task force that will begin writing those regulations meets Monday.
State officials have reached out to the Justice Department seeking help on regulating a new legal marijuana industry but haven't heard back.
DeAngelo said Friday that the Justice Department should freeze all pending enforcement actions against legal medical cannabis providers and review its policies to make sure they're consistent with the president's position. He estimated federal officials have shuttered 600 dispensaries in the state and 1,000 nationwide.
DeAngelo's Harborside Health Center is facing eviction after the U.S. attorney in San Francisco pressured his landlord to stop harboring what the government considers an illegal business.
"While it's nice to hear these sorts of positive words from the president, we are facing efforts by the Justice Department to shut us down, so it's hard for me to take them seriously," DeAngelo said.
The dispensary has a hearing Thursday in federal court on the matter.
----
Associated Press writers Terry Collins in San Francisco and Manuel Valdes in Seattle contributed to this report.

AC/DC ~ It's A Long Way to the Top ~ Live 1976

Bubala Please Hanukkah Episode ~ Making Latkes ~ Not Word Work Safe ~ via Vicki

Bubala Please Hanukkah Episode 2 ~ Hanukkah Bush ~ Not Word Work Safe ~ via Vicki
Notes from ~@~ Listed Below:

Tom Jones and Janis Joplin ~ Raise your hand ~ 1969


The Persuasions ~ Ship of Fools
The Master Shift

The Master Shift - 12.12.12 - Global UNITY Moment - Let's Make History!
http://www.youtube.com/watch?v=3boqddWaF1g
Click to visit The Master Shift webpage
On December 12, 2012 at exactly the same moment, the entire world will be uniting in a global meditation to uplift humanity and bring about a positive shift as we enter a new age.

Native American Indian Spirit of Meditation
Did UFOs Fly Over San Francisco & Brooklyn?
By Marc Lallanilla, LiveScience.com, Updated at 6:45 p.m. ET, Article Source
The Mayan apocalypse believed by some to be taking place on Dec. 21, 2012, has apparently been preceded by multiple sightings of alleged UFOs hovering over major U.S. cities. In the past week, San Francisco and Brooklyn were both treated to the sight of mysterious illuminated objects floating in the sky.
And, of course, rather than of alien origin, the lights seem to have come from something commonly mistaken for UFOs: Chinese lanterns.
On Dec. 3, in the Prospect Heights neighborhood of Brooklyn, an amateur video captured a slow-moving parade of lights overhead. The trio of lights appeared to move in a coordinated fashion, slowing down and then moving again in roughly the same direction and at the same speed.
A similarly choreographed ballet of lights, reported by some as a UFO sighting, danced over the Mission district of San Francisco in the wee hours of Dec. 9. As in the Brooklyn sighting, the lights seemed to hover calmly above the city, then slowly drift away in unison, as seen in this amateur video. [See UFO Video]
At least one astronomer was stumped by the San Francisco sighting. "It's not a planet, it's not a constellation, it's not meteors, it's not the moon," Bing Quock, assistant director of the Morrison Planetarium at the California Academy of Sciences, told CBS San Francisco. "It looks to me like it could have been balloons, carrying lights." [Infographic: Where to Spot UFOs]
Were these indeed visitors from a distant galaxy? Enemy surveillance drones? Or were these sightings merely the result of some holiday-season overindulgence?
"Absolutely, tequila was maybe an influence here," Enrique Barrios, who filmed the San Francisco event early Sunday morning after a Saturday night out, said in the CBS San Francisco article. Nonetheless, Barrios is adamant that his was not just an alcohol-influenced sighting. "I am 100 percent sure this was a UFO," he said. "Looked like flame, you know, fireballs in the sky."
And there's a good chance that Barrios is right -- about the flames, that is. Chinese floating lanterns, also called "sky lanterns," have been blamed for at least one debunked UFO sighting. The lanterns, roughly the size of a small trash can liner, have a paper-and-wax wick mounted to the opening. When lit, the wick burns brightly and creates enough hot air for the lantern to float up, up and away.
Additionally, identical lanterns that were aloft at the same time and place would be subject to the same air currents, so they would probably appear to move in a coordinated fashion, as the lights over Brooklyn and San Francisco did.
Witnesses who were recorded speaking in both videos, in fact, allude to the Chinese lanterns -- and both videos also contain a salty mix of obscene language.
Let's make Obama regret his war on weed

The Trammps ~ Disco Inferno
The president's Justice Department won't let Washington and Colorado smoke up in peace. Can we change his mind?
By Alex Pareene, Salon.com, Article Source
Barack Obama has pissed off the stoners [Ed. Note: and Cancer patients] again. He always does. In 2009 a question about marijuana legalization made him laugh, a hard to miss sign that he didn't take the issue seriously. Worse than laughter has been his DEA, and its increasingly heavy-handed war on legal marijuana dispensaries. Now that recreational marijuana has been legalized in Colorado and Washington, his Department of Justice is weighing its options, and, reportedly, none of their options seem to be "just let people smoke their marijuana, because it's harmless."
Instead the feds are either looking to have a judge declare the state regulations invalid, or are out to browbeat states into recriminalizing the demon weed by withholding federal money. (A similar strategy got the drinking age raised to 21 in every state, though it required legislation.)
Andrew Sullivan is not thrilled. There is some talk of "giving them hell."
Libertarians have been mocking the liberal Obama supporters dumb enough to think the president secretly supported legalization, but most of the liberals I know have always been aware that the president's been awful on drug war issues. We just hoped he'd be persuadable, or susceptible to pressure.
In June, I urged Obama to come out in favor of ending marijuana prohibition, as he belatedly came around on gay marriage. I still think that if he did, it would aid the cause of legalization, and justice, immensely. I imagine Obama doesn't think the drug war is winnable, because he's not a stupid man. But that's just what I imagine, and it's his actions that matter. His actions have so far been quite annoying. The president says his administration made a decision not to arrest or prosecute users, but decided to crack down on "traffickers" -- the ones who grow and sell the legal-in-the-state-but-not-in-the-country weed. That's not a great argument -- it's not terribly fair to arrest people growing and selling domestic pot while not arresting people smoking pot sourced from violent Mexican cartels -- but it's an argument that's pretty Obamaesque.
Arguably Obama is being entirely consistent with his liberalism in being such a dick about marijuana, because federal law does trump state law, and Tenth Amendment arguments to the contrary are usually wielded by extremist right-wingers. The arguments people use to claim that the feds shouldn't act to block Colorado from licensing and taxing marijuana frequently resemble ones Tenthers use to say they should be able to opt out of Medicaid and the Clean Air Act.
I happen to support both the Clean Air Act and the legalization of marijuana, so I'd prefer that the Obama administration not enforce federal law in this instance. And Jacob Sullum points out that the Justice Department has never once tried to have medical marijuana laws overturned with preemption arguments, possibly because a state legalizing the possession and sale of a substance under state law doesn't affect, and therefore contradict, the substance's status under federal law. (I have a feeling, though, that there are a lot of courts and judges who'd happily buy the federal government's anti-drug case, no matter how poorly argued, in the event the Department of Justice ever decided to attempt a preemption-based suit.)
Here's what I know: The DEA is full of people who went to go work for the DEA, and the Justice Department is full of prosecutors. Professional drug warriors, shockingly, are drug warriors. The Pentagon, similarly, is staffed with a lot of people who like dropping bombs and firing missiles, and every postwar president has ended up doing quite a bit of both once in office, no matter what they said they'd do before they were elected. The American state's brutal machinery of death and prosecution is difficult to slow or stop. But the Obama administration presided over the most deportations of undocumented immigrants ever, then said they'd stop deporting people eligible for the Dream Act. It's not hard to imagine something similar happening with marijuana, but there we go imagining again.
As Sullivan says, we should be giving them hell. We should be bitching constantly and loudly. Unfortunately, a second-term president is far less dependent on his "base" than a candidate or a first-term president. He is responsive to Congress, and Congress is not really full of legalization advocates. But it should be, and filling it full of legalization advocates ought to be a goal. It's silly to depend on presidents, especially when prohibition is based not on executive orders but on federal law.
If Obama is not persuadable, it should be every liberal's job to ensure that the issue becomes a litmus test for the next candidate, and the one after that, as gay marriage has become. (We won't see another anti-same sex marriage Democratic presidential candidate in our lifetimes, I promise you.) We should be making sure that the next generation of Democratic leaders is less awful on drug issues, and that means agitating at the local and state level. The money people -- and money helped win legalization in Washington, just as money has funded so much of the marriage equality battle -- should be convinced that the legalization fight is a good and just use of their money.
Let's make his marijuana policy end up as Barack Obama's DOMA, the thing he'll most desperately wish he could take back.
Karl Cohen - Association International du Film d'Animation-SF Newsletter
ASIFA-SF NEWSLETTER
December 2012

The current issue includes several important articles including:

SOME FOR-PROFIT COLLEGES ARE IN FINANCIAL TROUBLE

WILL THEIR BE MOSLIM RIOTS OVER A "BLASPHEMOUS" PART-ANIMATED FEATURE CALLED "THE SHEIK AND I"

JEFFREY KATZENBERG TALKS ABOUT THE VALUE OF OSCAR AND THE FUTURE OF THE INDUSTRY

IS THE CELLULOID SKY FALLING? (new info on the demise of 35mm film)

WHY THE WORLD STILL NEEDS 35MM FILM

WHAT WILL BECOME OF ILM AFTER DISNEY TAKES CONTROL OF GEORGE LUCAS' EMPIRE?

AN UNAUTHORIZED FEATURE LEGNTH DOC. ON RICHARD WILLIAMS PREMIERED IN NYC

WHAT INSPIRES US TO ANIMATE? PART 2 plus 3 obits, a review of our October program honoring filmmakers from the National Film Board of Canada, lists of the Oscar qualified shorts and features, an invite for you to submit what inspired you to animate and much more.
Paul Krassner - The Realist/Writer/Comic/Investigative Satirist
An audiobook version of Paul Krassner's Confessions of a Raving,
Unconfined Nut, is now available on Audible, iTunes, and Amazon.
PPRS - Pacific Packet Radio Society - Historic Wireless Digital Communication
Wireless Digital Communication
Was First Introduced in the United States

by Dr. Hank Magnuski, Co-founder of the Pacific Packet Radio Society,
December 10, 1980

Pacific Packet Radio Society gateway | history | photos | papers | links | packet audio | video

Pacific Packet Radio Society
32nd Anniversary
Historic KA6M Digital Packet Radio Repeater
First United States Wireless Data Communications

Dear Packet Radio Enthusiast,

Thanks very much for the letter of inquiry which you sent me. The response I've received to the initial publicity about the packet repeater has been very enthusiastic, and I have been deluged with requests from hams, both locally and from various points around the country, for more information about the repeater, for schematics, for listings, specifications, modems, proms, SDLC chips, Vancouver boards, and for talks at clubs. Needless to say, all this activity, plus continuing development on the packet hardware and software has kept me very busy, and I apologize for the long delay in responding to your letter. Let me bring you up to date on what has happened, or is happening, since the initial announcement of the repeater, which went on the air in December of 1980.

In the early months of this year, the packet repeater was operating out of my residence, and was still an experimental machine. Since then, we have installed a couple of upgrades to the control software, we have used a better CPU card, increased the power level, moved the repeater to 700 feet elevation, and integrated its operation to be 100% compatible with the protocol used by the Vancouver Digital Communications Group (VADCG). The repeater has changed from being a laboratory curiosity to a major Bay Area repeater heard from Berkeley to south San Jose, and the user community has grown from a couple of stations to a network of some 30 users. The packet system here now has a mailbox on-line 24 hours a day, several on-line personal computers, and network links (courtesy of a commercial packet network) to the other active packet radio centers in Vancouver and Ottawa. We have also just installed an HF port on 20 Meters, and are beginning some experiments aimed at establishing connection with AMRAD in Washington and with equipment located at W1AW.


VADCG TNC built by C. Spangler - PPRS photos

Most of the original packet radio experiments were done in Canada (in part due to the Canadians' pioneering communications spirit, and in part due to less restrictive regulations up there), and three main centers were at work: Montreal, Ottawa and Vancouver. The technology employed by each of these groups differed, and each approach has its own merits. My thinking and ideas very closely paralleled the work started by Doug Lockhart, VE7APU, and I can best report on what is happening with groups which have adopted HDLC (High-level Data Link Control) framing as the basis of their protocol. The HDLC/ SDLC frame is a new, universally accepted standard in the data communications industry, and Doug and I feel it offers a good starting point on which to build a packet radio network. As it turns out, groups in Washington D.C., Los Angeles, El Paso, Denver, Sacramento, and Hamilton have also taken up this technology, and it is likely that we already have a sufficient number of people using this technique that it will become the defacto standard in the amateur radio community.

It would be impossible for me to completely describe the protocol and equipment being used in this letter, so I will briefly cover some of the topics and give you some pointers on where to find additional information. As you might guess, this is a new area for amateur radio, and tutorial material and handbooks simply do not yet exist. Many issues and problems remain to be discussed, and there is opportunity to make substantial contributions to the state of the art. [Snip] [Continue Reading] - Thanks again for your interest. See you on the net. Best regards, Hank Magnuski, KA6M - [More Papers and History]
Media Alliance SOS:


Fight the FCC rush to more media consolidation (again)

San Francisco Bay Guardian, 12.05.12 - 5:36 pm, Article Source

The Media Alliance, a local media watchdog group leading the media consolidation battles, says in an SOS message that the Federal Communications Commission is once again trying to jam through new rules during the Christmas rush to facilitate more media consolidation. The FCC, the Alliance points out, "touts localism, competition and diversity as the hallmarks of a healthy media ecosystem. This rule change guts all three." Here is the Alliance's action alert (b3):

New proposed rules relax media cross-ownership rules (again) paving the way for more media concentration and polishing the path for the Rupert Murdochs of the world to buy up everything that's left.

In the now-familiar holiday season hurry-up employed by federal agencies when they want to sneak something through before the public has a chance to get outraged about it, FCC commissioner Julius Genachowski has proposed a relaxation of the media cross-ownership rules remarkably similar to Kevin Martin's try at increasing media consolidation several years ago.

What can you do?

Tell the Democratic commissioners they need to fight this and that as a member of the public, you have their back if they publicly oppose the Christmas rush to media consolidation today - December 4th National Day of Action:

Mignon Clyburn - (202) 418-2100

Jessica Rosenworcel - (202) 418-2400

And then send a tweet @fcc no xmas sneak #mediajustice

Background:

The relaxation permits the same corporation to own print, radio and television outlets in the top 20 communication markets in the US, condemning urban populations to canned and repetitive news and information, especially those who depend heavily on free over-the-air broadcasts.

The FCC is trying to jam these rules through during the holiday siesta to avoid the outpouring of public protest engendered during the last attempt at relaxing the rules, when the FCC received the largest quantity of public comments in their history and eventually lost in court and rescinded the attempted rule change.

The FCC was ordered to do research into impact on the diversity of media ownership, particularly by women and minorities. Despite completing a comprehensive whose initial results indicate little to no improvement in increasing ownership diversity and not completing a full impact report on the mounds of ownership data received in the quadrennial report, the FCC seems to be determined to move ahead with the rule change in an evidence-free zone.
The FCC touts localism, competition and diversity as the hallmarks of a healthy media ecosystem. This rule change guts all three.

Links:

Politifact ranks Obama's promise to foster media diversity as a broken promise:

http://www.politifact.com/truth-o-meter/promises/obameter/promise/388/encourage-diversity-in-media-ownership/

Article: FCC Abandons Media Diversity:

http://newamericamedia.org/2012/11/fcc-abandons-diversity-embraces-rupert-murdoch.php

Seattle Times editorial:

http://seattletimes.nwsource.com/html/editorials/2019751774_editfccreportxml.html

Media Alliance Email News and Updates, 1904 Franklin Street, Suite 818 Oakland, CA 94612 : (510) 832-9000
Notes from ~@~ Listed Below:
Liar Says What?

I would not have the Justice Department prosecuting and raiding medical marijuana users. It's not a good use of our resources. -- Barack Obama, August 21, 2007


Medical Marijuana helps Curtis undergoing oral cancer treatment.
Visit My Oral Cancer Adventure page [in progress]


The Flower


CAUTION: "POO PMPR" Vehicle may be Transporting Political Promises!

Administration Weighs Legal Action Against States
That Legalized Marijuana Use

By CHARLIE SAVAGE, The New York Times, Published: December 6, 2012, Article Source

WASHINGTON -- Senior White House and Justice Department officials are considering plans for legal action against Colorado and Washington that could undermine voter-approved initiatives to legalize the recreational use of marijuana in those states, according to several people familiar with the deliberations.

Even as marijuana legalization supporters are celebrating their victories in the two states, the Obama administration has been holding high-level meetings since the election to debate the response of federal law enforcement agencies to the decriminalization efforts.

Marijuana use in both states continues to be illegal under the federal Controlled Substances Act. One option is to sue the states on the grounds that any effort to regulate marijuana is pre-empted by federal law. Should the Justice Department prevail, it would raise the possibility of striking down the entire initiatives on the theory that voters would not have approved legalizing the drug without tight regulations and licensing similar to controls on hard alcohol.

Some law enforcement officials, alarmed at the prospect that marijuana users in both states could get used to flouting federal law openly, are said to be pushing for a stern response. But such a response would raise political complications for President Obama because marijuana legalization is popular among liberal Democrats who just turned out to re-elect him.

"It's a sticky wicket for Obama," said Bruce Buchanan, a political science professor at the University of Texas at Austin, saying any aggressive move on such a high-profile question would be seen as "a slap in the face to his base right after they've just handed him a chance to realize his presidential dreams."

Federal officials spoke on condition of anonymity because they were not authorized to discuss the matter. Several cautioned that the issue had raised complex legal and policy considerations -- including enforcement priorities, litigation strategy and the impact of international antidrug treaties -- that remain unresolved, and that no decision was imminent.

The Obama administration declined to comment on the deliberations, but pointed to a statement the Justice Department issued on Wednesday -- the day before the initiative took effect in Washington -- in the name of the United States attorney in Seattle, Jenny A. Durkan. She warned Washington residents that the drug remained illegal.

"In enacting the Controlled Substances Act, Congress determined that marijuana is a Schedule I controlled substance," she said. "Regardless of any changes in state law, including the change that will go into effect on December 6 in Washington State, growing, selling or possessing any amount of marijuana remains illegal under federal law."

Ms. Durkan's statement also hinted at the deliberations behind closed doors, saying: "The Department of Justice is reviewing the legalization initiatives recently passed in Colorado and Washington State. The department's responsibility to enforce the Controlled Substances Act remains unchanged."

Federal officials have relied on their more numerous state and local counterparts to handle smaller marijuana cases. In reviewing how to respond to the new gap, the interagency task force -- which includes Justice Department headquarters, the Drug Enforcement Administration, the State Department and the offices of the White House Counsel and the director of National Drug Control Policy -- is considering several strategies, officials said.

One option is for federal prosecutors to bring some cases against low-level marijuana users of the sort they until now have rarely bothered with, waiting for a defendant to make a motion to dismiss the case because the drug is now legal in that state. The department could then obtain a court ruling that federal law trumps the state one.

A more aggressive option is for the Justice Department to file lawsuits against the states to prevent them from setting up systems to regulate and tax marijuana, as the initiatives contemplated. If a court agrees that such regulations are pre-empted by federal ones, it will open the door to a broader ruling about whether the regulatory provisions can be "severed" from those eliminating state prohibitions -- or whether the entire initiatives must be struck down.

Another potential avenue would be to cut off federal grants to the states unless their legislatures restored antimarijuana laws, said Gregory Katsas, who led the civil division of the Justice Department during the George W. Bush administration.

Mr. Katsas said he was skeptical that a pre-emption lawsuit would succeed. He said he was also skeptical that it was necessary, since the federal government could prosecute marijuana cases in those states regardless of whether the states regulated the drug.

Still, federal resources are limited. Under the Obama administration, the Justice Department issued a policy for handling states that have legalized medical marijuana. It says federal officials should generally not use their limited resources to go after small-time users, but should for large-scale trafficking organizations. The result has been more federal raids on dispensaries than many liberals had expected.


The Choom Gang
Amestizo - BLOG
I'm Dreaming Of A Green Christmas

Oh I'm dreaming of a Green Christmas Isn't this the Home of the Free? Obama do your duty, oh please! change Herb right now to schedule 3

I'm dreaming of a Green Christmas with legal weed across the land Where the green buds glistens and the people listen to hear the Ziggy Marley Band

Oh I'm dreaming of a Green Christmas Make this The Home of the Free! Make your Choom Gang proud, oh please! change Herb right now to schedule 3

copyright 2012 free to repost (words by Gatewoodact.com)


Ziggy Marley ~ Get Up, Stand Up


Barack Obama as Marijuana Barry & The Choom Gang

The Persuasions ~ Lazy River Road
Mike Wilhelm - Charlatans, Flamin' Groovies, Loose Gravel, and more

Down The Road Apiece/Tomorrow Night - Mike Wilhelm & Hired Guns 9-17-12
Autumn Fenders - Ralph Davis
Keith Lampe - Co-Founder of YIPPIE and Progressive Activist Groups

Pondo Mantra, Keith Lampe, November 2012 + YouTube Video Channel
Paul Krassner - The Realist/Writer/Comic/Investigative Satirist
Paul Krassner on Obama, Orgies,
and the Art of Offensive Cartoons


by Michael Dooley on November 30, 2012 ~ CLICK TO READ


Paul Krassner's Contributions to the Counterculture
Alerts + Notes from ~@~ Listed Below:

Freddy Fender, Flaco Jimenez, with guest Willie Nelson ~ Volver, Volver
United State Cafe - Historic Haight/Ashbury Coffee House, San Francisco, California

United State Cafe Espresso Machine ~ Photograph by James Stark

Sound and Recording by C. Spangler
A Present for the December 21, 2012 Celebration

July 29, 1975 = Tuesday Night Class, featuring Keith Lampe A.K.A. Ponderosa Pine:

MP3: 83.4 MB = http://www.flyingsnail.com/Podcast/tuesnightclass7_29_1975.mp3

August 02, 1975 = Robin Kilgore:

MP3: 91.1 MB = http://www.flyingsnail.com/Podcast/robinkilgore8_2_1975.mp3

August 09, 1975 = Jumpin Jupiter:

MP3: 136.9 MB = http://www.flyingsnail.com/Podcast/jumpinjupiter8_9_1975.mp3

August 12, 1975 = Gabriel Gladstar:

MP3: 101.6 MB = http://www.flyingsnail.com/Podcast/gabrielgladstar8_12_1975.mp3

August 13, 1975 = Happy Valley String Band:

MP3: 75.3 MB = http://www.flyingsnail.com/Podcast/happyvalley8_13_1975.mp3

August 26, 1975 = Honey Creek:

MP3: 43.6 MB = http://www.flyingsnail.com/Podcast/honeycreek8_26_1975.mp3

These recordings were never intended to be professional. They are a reminder of the bands and music I loved. Unfortunately, I was not able to record all of the people who performed at the United State Cafe ... Curtis
Gomma TV - Punk TV Italy
Salvatore Iaconesi's:

My Open Source

[Cancer]

Cure

Rome, December 2nd 2012: Everything goes really fine. I just had my latest Magnetic Resonance and the tumor seems to have completely stopped. I still have some time to fine-tune my strategy, and to continue it with energy and strenght, preparing myself for surgery. ~ Salvatore

I have a brain cancer.

I converted my digital medical records into open, accessible formats, turning them into a very personal form of Open Data.

This data is available at http://www.artisopensource.net/cure

Artists, scientists, doctors, designers, hackers are all invited to send me their cure.

In different cultures the word CURE means different things, referring to the body, the soul or to society.

Send me your cure at: info@artisopensource.net and it will be published on the website, so that anyone (maybe someone with my same disease) will be able to benefit from it.
Rainbow Puddle - Stellar Light Shows

Experimental Psychology In Layers + YouTube Video Channel

VETERANS VOICES at Bridgehead Studio, November 9 thru December 7, 2012
2516 Blanding Ave. Alameda, California 94501, Phone (510) 373-5454, with

Al Honig, Ed Holmes, Ehren Tool, John F Davies, Combat Paper, Joanne Palamountain, Xavier Viramontes, Puzzling Evidence, Alessandro Moruzzi, Rolf Kriken, Hal Muskat, Toby Lurie, John Wehrle, Thomas Dang, Fletcher Oaks, and more. Opening reception will be Friday Nov 9th from 6-9 pm and the exhibit will be up until Dec 7

This Is A Crime = Where's the Money?

Did Republicans Steal 2.3 Trillion U.S. Tax Dollars to Finance Illegal Iraq War?


Rumsfeld Says 2.3 Trillion Missing From Pentagon on 9/10/01


Lies, Lies, Lies - BlackMustache.com

One Can Lead A Horse To Water, But...

Until there is a solution for this, where one solution has been provided, Nobody will bring Peace to Our Times, feed the hungry, care for the sick, and bake apple pie better than Mom. (otoh) If None of the Above was on voter ballots, it would be a huge step towards recovering U.S. political control, and Nobody gets it.

Ride the Fence = Not Word Work Safe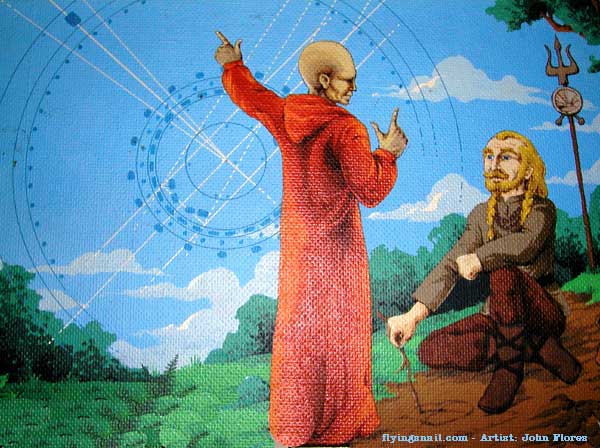 The man whispered, "God, speak to me" and a meadowlark sang. But the man did not hear. So the man yelled "God, speak to me" and the thunder rolled across the sky. But the man did not listen. The man looked around and said, "God let me see you" and a star shined brightly. But the man did not notice. And the man shouted, "God show me a miracle" and a life was born. But the man did not know. So the man cried out in despair, "Touch me God, and let me know you are there" Whereupon God reached down and touched the man. But the man brushed the butterfly away and walked on.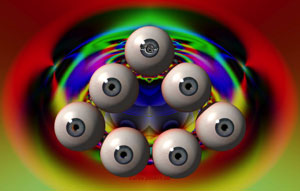 Don't miss out on a blessing because it isn't packaged the way you expect.