Amateur Radio Public Seismic Network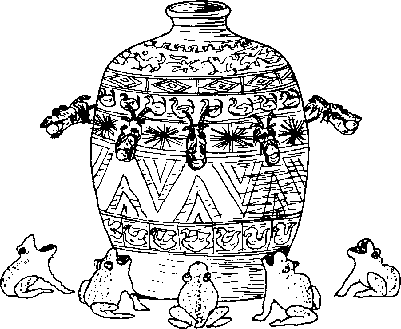 Seismic Shed Re-Construction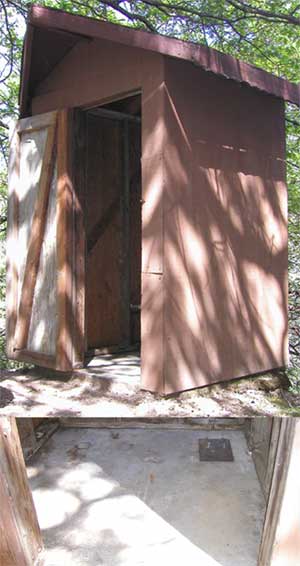 My original seismic shed had the wood frame bolted to the concrete slab (where the sensors sit) and the result was a massive amount of wind noise appearing on heliplots.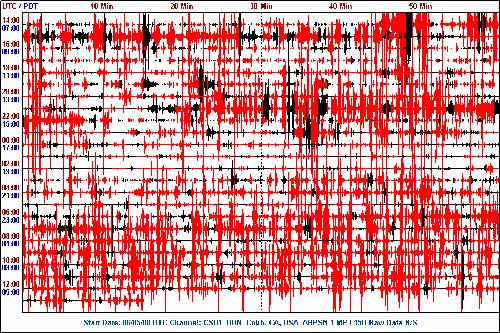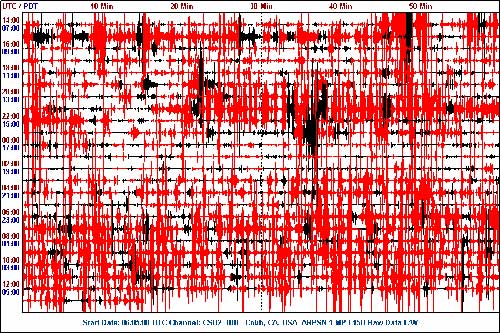 As of 200810.09, using the new seismic shed design (see below), wind noise and geysers hum have been eliminated; however, I am now picking up minor road noise, generated by traffic from a nearby road above and Northwest of us.
Traffic noise and helicopter noise are currently being considered for elimination. More information located in the progress logs.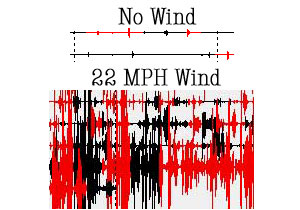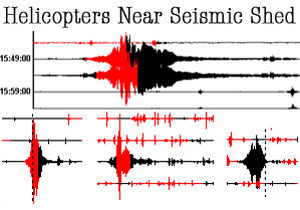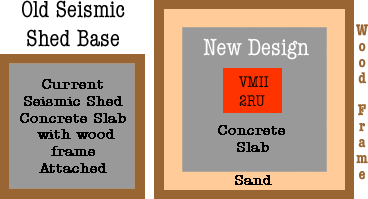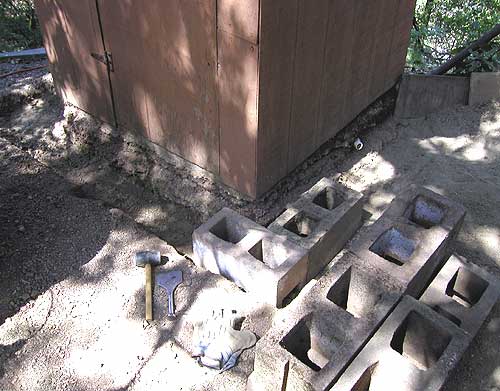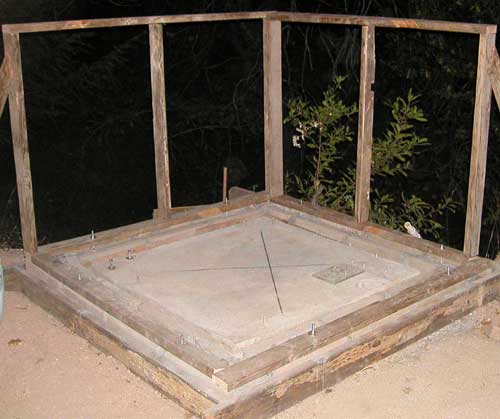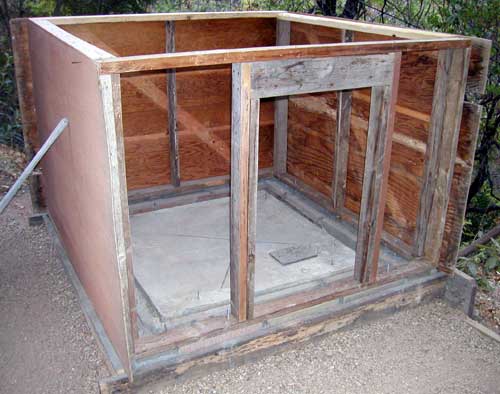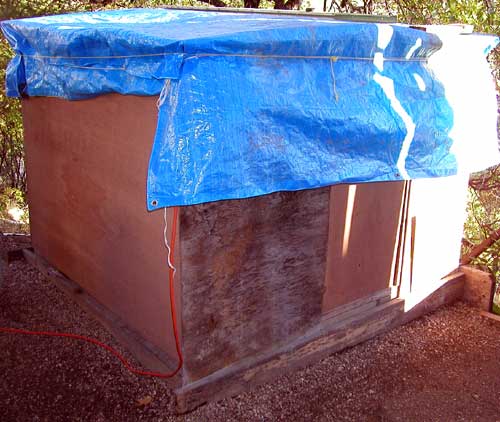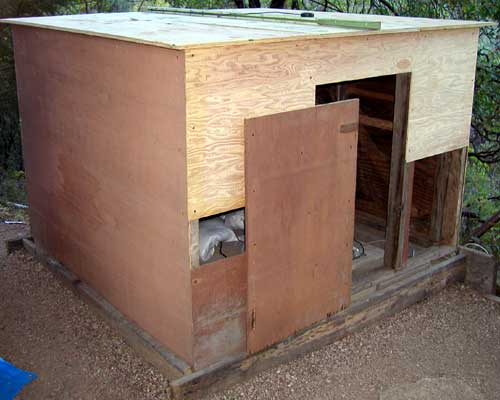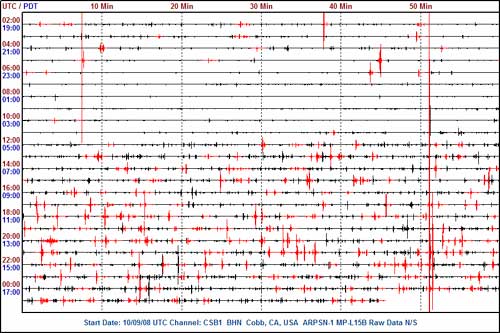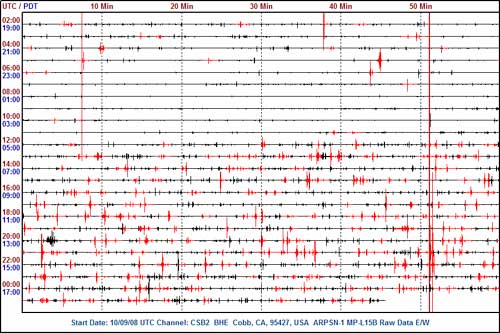 200810.09 - 19 MPH Wind High
Wind Noise and Geysers Hum Appear to be Eliminated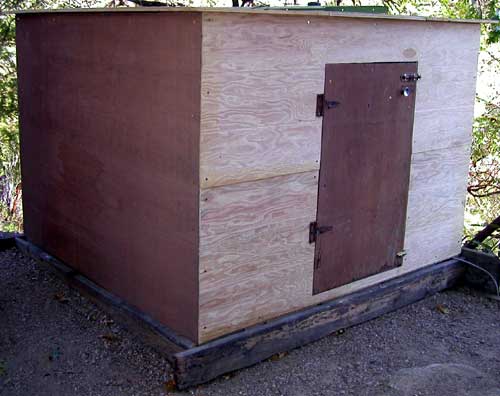 Current Heliplots With 6 Hz 4 Pole Low-pass Filters
more later