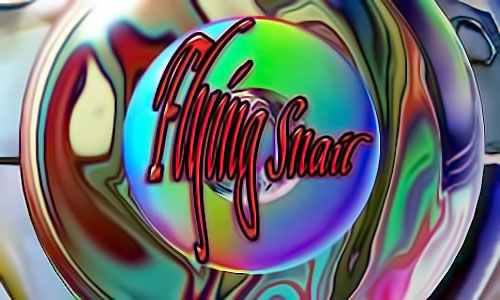 Tell-A-Vision = Why Not Try Love Again?
Paul Krassner - The Realist/Writer/Comic/Investigative Satirist



Paul Krassner's Contributions to the Counterculture
Autumn Fenders - Ralph Davis
---

The Power of Words
United State Cafe - Historic Haight/Ashbury Coffee House, San Francisco, California

United State Cafe

Sound and Recording by C. Spangler


C. Spangler

A Present for the December 21, 2012 Celebration


Keith Lampe AKA Ponderosa Pine + Photograph by James Stark
July 29, 1975
Tuesday Night Class:
83.4 MB = http://www.flyingsnail.com/Podcast/tuesnightclass7_29_1975.mp3


Robin Kilgore + Photograph by James Stark
August 02, 1975
Robin Kilgore:
91.1 MB = http://www.flyingsnail.com/Podcast/robinkilgore8_2_1975.mp3


Jumpin Jupiter + Photograph by James Stark
August 09, 1975
Jumpin Jupiter:
136.9 MB = http://www.flyingsnail.com/Podcast/jumpinjupiter8_9_1975.mp3


Gabriel Gladstar + Photograph by James Stark
August 12, 1975
Gabriel Gladstar:
101.6 MB = http://www.flyingsnail.com/Podcast/gabrielgladstar8_12_1975.mp3


Happy Valley String Band + Photograph by James Stark
August 13, 1975
Happy Valley String Band:
75.3 MB = http://www.flyingsnail.com/Podcast/happyvalley8_13_1975.mp3


Honey Creek poster
August 26, 1975
Honey Creek:
43.6 MB = http://www.flyingsnail.com/Podcast/honeycreek8_26_1975.mp3

---


Bobby Kent and the Christian Cadillac Poster

Bobby Kent & the Christian Cadillac:

46.8 MB = http://www.flyingsnail.com/Podcast/GFD1977062602.mp3

---

These recordings were never intended to be professional. They are a reminder of the bands and music I loved. Unfortunately, I was not able to record all of the people who performed at the United State Cafe ... Curtis
Notes from ~@~ Listed Below:
Aliens Scoring Pot In Denver, Colorado?


Who Is Alien? U.S. OUT OF NORTH AMERICA, Nobody for President

UFOs over Denver (maybe)

By Mike Krumboltz, The Sideshow, Article Source


Incredible UFOs Land and Launch Over Denver 2012

Straight out of the X Files comes this clip from Denver's Fox 31. Last week, a viewer sent the station a video of something ... something spooky. A flying object was buzzing in the sky, and it looked like maybe it was carrying little green men.

Was it really a UFO? Suspecting the clip was a prank, the TV station sent out its own photojournalist to see if he could document the same weirdness on his own. Guess what? He did.

Fox 31 aired the footage and interviewed several experts in the field. None could identify the flying object. Aviation expert Steve Cowell told Fox 31's investigative reporter Heidi Hemmat, "That is not an airplane, that is not a helicopter, those are not birds, I can't identify it." Cowell, while mystified, did come up with a less mysterious possibility. "Perhaps there is some sort of debris that is being raised by atmospheric winds."

The New York Daily News quotes UFO expert Robert Sheaffer, author of "UFO Sightings." On his blog, Sheaffer writes, "The 'UFOs' appear at least several times a week [for months], we are told, usually around noon to 1 PM. Most flying insects become more active during the warmest part of the day."

Discovery News writer Benjamin Radford thinks bugs are likely the answer. "There are many obvious holes in the spacecraft explanation, not the least of which is that it's amazing that no one in Denver apparently noticed the extraterrestrial spacecraft launching and landing in the skies over the downtown area in the middle of the day. The most likely explanation? A bug or insect, probably a fly or bee."

Check out the clip and judge for yourself. Sure, it's probably a bug, but we much prefer the idea of aliens dropping by (the "E.T." kind, not the "Alien" kind).
2.5 million jobless adults living with their parents
Moody's Analytics data shows a vast rise in "bundled households" since 2007
By Natasha Lennard, Article Source

Looking For A Job, Credit: Shutterstock/Luna Vandoorne
As the New York Times' Economix blog reported Monday, despite signs of an improving economy, "the bundled-household phenomenon remains large." That is, a large number of adult children have moved back into their parents' house, unable to support independent households. The Times revealed new data from Moody's Analytics:
There are about 17.2 million adult children living in their parents' homes this year, compared with around 15.3 million in 2007, the year the recession began … And the numbers show that the greatest increases are accounted for by unemployed adult children who have moved in with parents. In 2007, 1.3 million unemployed adult children were living in their parents' homes. This year, the total is about 2.5 million.
In a previous blog post, the Times' Catherine Rampell noted that, albeit gradually, adult children are again moving back out of the family home with increasing employment opportunities. "Household growth is still volatile, but it has been trending upward. The pickup is probably related to job growth, which has enabled multigenerational households to spin off into multiple new homes," noted Rampell. The rate of household formation in the U.S. has doubled from its average level during the downturn, and now is hovering close to pre-recession levels, according to Census data.
Meanwhile, the employment situation for recent graduates remains grim — the unemployment rate for 20- to 24-year-olds was 13.2 percent in October (double the unemployment rate for workers aged 25 and older), according to the Labor Department.
Natasha Lennard is an assistant news editor at Salon, covering non-electoral politics, general news and rabble-rousing.

Gay Men Will Marry Your Girlfriends
Who Will Burn In Hell?
Gabrielle Giffords Confronts Her Shooter

Congresswoman Gabrielle Giffords Talks Palin Cross Hairs
According to George W Bush the Tea Party Would Be A Terrorist Cell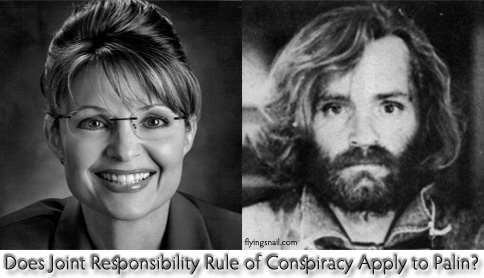 Charles Manson was convicted of murder through the joint-responsibility rule, where each member of a conspiracy is guilty of crimes fellow conspirators commit in furtherance of the conspiracy's object.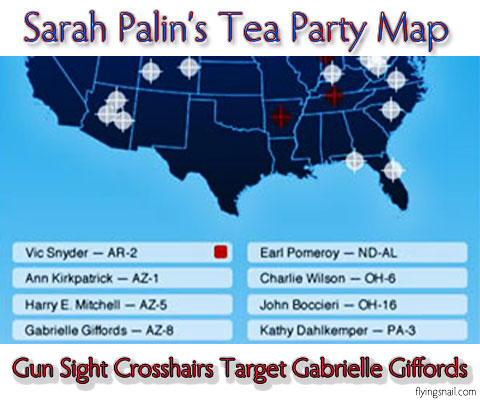 'The View' Condemns Palin's Political Target Map; Behar Cracks: 'Looks Like Al-Qaida Christmas Card'
Does Joint-Responsibility Rule of Conspiracy apply to Sarah Palin?

You Betcha
PG&E Executives Knew In Advance
About San Bruno Gas Pipeline Problems

PG&E Blast, Fire, and Cover-up: San Bruno Residents Speak Out "Profits Before People"
There are No PG&E Executives in Jail for Murder?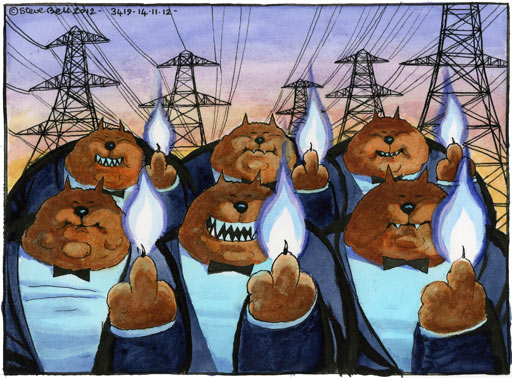 Steve Bell cartoon on the gas-trading scandal, Source
Time For A Corporate Death Penalty
Amestizo - BLOG + NEW: http://amestizo.bigcartel.com/

Thanksgiving Prayer William S Burroughs

The REAL Thanksgiving Story!

Thanksgiving: A Native American View

The Correct Thanksgiving Family Values
Karl Cohen - Association International du Film d'Animation-SF Newsletter
ASIFA-SF NEWSLETTER November 2012
Highlights include: OUR SEPTEMBER ASIFA-SF EVENT FEATURED FIVE REMARKABLE ARTISTS WHO CREATE NEW VISIONS OF WHAT ANIMATION CAN BE
WHAT INSPIRES US TO ANIMATE
WAS OUR SEPTEMBER SCREENING OF WORK BY MAX HATTLER, ANDREW JONES, PES, BEN RIDGWAY, AND ZEITGUISED AN INDICATION THAT THERE IS A GROWING NEW AESTHETIC MOVEMENT IN ANIMATION?
NINA PALEY HAS RELEASED "THIS LAND IS MINE," A POWERFUL SHORT, ONLINE
TWO ANIMATORS WITH BAY AREA CONNECTIONS WON THE GRAND PRIZE AND THIRD PRIZE AT ANIMAZSPOT IN L.A.
PLUS LOTS MORE NEWS. ETC., PLUS OUR EVENT IS THE 14TH ANNUAL ANIMATION SHOW OF SHOWS With special guests Till Nowak from Germany and Carlo Vogele from Pixar
Keith Lampe - Co-Founder of YIPPIE and Progressive Activist Groups

Pondo Mantra, Keith Lampe, November 2012
Rainbow Puddle - Stellar Light Shows
VETERANS VOICES at Bridgehead Studio, November 9 thru December 7, 2012
2516 Blanding Ave. Alameda, California 94501, Phone (510) 373-5454, with

Al Honig, Ed Holmes, Ehren Tool, John F Davies, Combat Paper, Joanne Palamountain, Xavier Viramontes, Puzzling Evidence, Alessandro Moruzzi, Rolf Kriken, Hal Muskat, Toby Lurie, John Wehrle, Thomas Dang, Fletcher Oaks, and more. Opening reception will be Friday Nov 9th from 6-9 pm and the exhibit will be up until Dec 7
Pot votes in CO, WA raise specter of weed tourism
By KRISTEN WYATT | Associated Press – Fri, Nov 9, 2012, Article Source

Associated Press/Ed Andrieski - Marijuana plants flourish under the lights at a grow house in Denver, Thursday, Nov. 8, 2012.
DENVER (AP) — Hit the slopes — and then a bong?
Marijuana legalization votes this week in Colorado and Washington state don't just set up an epic state-federal showdown on drug laws for residents. The measures also open the door for marijuana tourism.
Both marijuana measures make marijuana possession in small amounts OK for all adults over 21 — not just state residents but visitors, too. Tourists may not be able to pack their bowls along with their bags, but as long as out-of-state tourists purchase and use the drug while in Colorado or Washington, they wouldn't violate the marijuana measures.
Of course, that's assuming the recreational marijuana measures take effect at all. That was very much in doubt Friday as the states awaited word on possible lawsuits from the U.S. Department of Justice asserting federal supremacy over drug law.
So the future of marijuana tourism in Colorado and Washington is hazy. But that hasn't stopped rampant speculation, especially in Colorado, where tourism is the No. 2 industry thanks to the Rocky Mountains and a vibrant ski industry.
The day after Colorado approved recreational marijuana by a wide margin, the headline in the Aspen Times asked, "Aspendam?" referring to Amsterdam's marijuana cafes.
Colorado's tourism director, Al White, tried to downplay the prospect of a new marijuana tourism boom.
"It won't be as big a deal as either side hopes or fears," White said.
Maybe not. But many are asking about marijuana tourism.
Ski resorts are "certainly watching it closely," said Jennifer Rudolph of Colorado Ski Country USA, a trade association that represents 21 Colorado resorts.
Any plans for an adults-only après lounge where skiers could get more than an Irish coffee to numb their aches?
"There's a lot that remains to be seen," Rudolph said with a chuckle. "I guess you could say we're waiting for the smoke to clear."
The Colorado counties where big ski resorts are located seem to have made up their minds. The marijuana measure passed by overwhelming margins, with more support than in less visited areas.
The home county of Aspen approved the marijuana measure more than 3-to-1. More than two-thirds approved marijuana in the home county of Colorado's largest ski resort, Vail. The home county of Telluride ski resort gave marijuana legalization its most lopsided victory, nearly 8 in 10 favoring the measure.
"Some folks might come to Colorado to enjoy some marijuana as will be their right. So what?" said Betty Aldworth, advocacy director for the Colorado marijuana campaign.
Washington state already sees a version of marijuana tourism.
Every summer on the shores of the Puget Sound, Seattle is host to "Hempfest," which according to organizers attracted around 250,000 people over three days this year. For those three days, people are largely left alone to smoke publically at a local park, even as police stand by.
"People travel to Seattle from other states and countries to attend Seattle Hempfest every year to experience the limited freedom that happens at the event," said executive director Vivian McPeak. "It's reasonable to assume that people will travel to Washington assuming that the federal government doesn't interfere."
McPeak draw parallels to Amsterdam where an annual "Cannabis Cup" attracts tourists from all over the world and Vancouver, British Columbia, which has lax marijuana rules that have borne marijuana cafes drawing travelers.
Amsterdam's marijuana tourism is in a hazy spot these days, though. The incoming Dutch government suggested a national "weed pass" that would have been available only to residents and that would have effectively banned tourists from Amsterdam's marijuana cafes. The "weed pass" idea was scrapped, but under a provisional governing pact unveiled last week, Dutch cities can bar foreigners from weed shops if they choose.
In Denver, some feared that the Colorado marijuana vote could deter tourists, not to mention business visitors.
"Colorado's brand will be damaged, and we may attract fewer conventions and see a decline in leisure travel," Visit Denver CEO Richard Scharf said in a statement before the vote.
Colorado's governor opposed the measure but said after its passage that he didn't envision marijuana tourism materializing.
"I don't think that's going to happen," Democratic Gov. John Hickenlooper said. "They're going to flock here to buy marijuana as if they're going to take it back? On an airplane? That seems unlikely to me."
Colorado's measure specifically bans public use of the drug. But guidelines for commercial sales are still to be worked out. The state's 536 medical marijuana dispensaries are banned from allowing on-site consumption, but lawmakers could set different rules for recreational marijuana shops.
Marijuana backers downplayed the impact on tourism. Aldworth pointed out that pot-smoking tourists wouldn't exactly be new. Colorado ski slopes already are dotted with "smoke shacks," old mining cabins that have been illicitly repurposed as places to smoke pot out of the cold. And the ski resort town of Breckenridge dropped criminal penalties for marijuana use two years ago.
"Some folks come to Colorado and enjoy some marijuana while they are here today," Aldworth said.
The sheriff of the county including Aspen was sanguine about the prospects of pot-smoking visitors.
"For me, it's going to be live and let live. If people want to come to Colorado because pot is legal — and that's the sole reason — it's up to them," Pitkin County Sheriff Joe DiSalvo told The Aspen Times. "I am not the lifestyle police."
Associated Press reporter Manuel Valdes in Seattle contributed to this report. Find Kristen Wyatt on twitter at http://www.twitter.com/APkristenwyatt
Notes from ~@~ Listed Below:

iPhone 5 transforms into a drone

Vietnam, Jimmy Cliff, Live 1984
Mike Wilhelm - Charlatans, Flamin' Groovies, Loose Gravel, and more

Down The Road Apiece/Tomorrow Night - Mike Wilhelm & Hired Guns 9-17-12


Christmas Shopping Canceled Due To High Cost of Gasoline
Little Children Should: Blame It On Greedy Oil Companies
Why Occupy's plan to cancel consumer debts
is money well spent
Occupy's Rolling Jubilee idea transcends politics and will be difficult for lenders to oppose
Charles Eisenstein, guardian.co.uk, Monday 12 November 2012 10.33 GMT, Article Source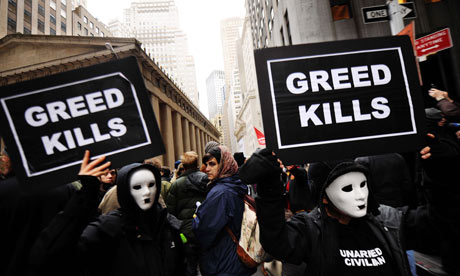 The 'Rolling Jubilee' debt relief plan has re-energised the Occupy movement. Photograph: KeystoneUSA-ZUMA/Rex Features
A new initiative is re-energising the Occupy movement. Called the Rolling Jubilee, it is a plan to use money from donations to buy distressed consumer debt from lenders at a marked down price, just as debt collection agencies normally would. But instead of hounding debtors for payments, it will simply cancel the debts. The hope is that the liberated debtors will themselves contribute to the fund, "rolling" the jubilee forward.
The Rolling Jubilee is a genius move for several reasons. First, debt relief is a transpartisan message that eludes conventional political categorisation. As such, it returns Occupy to its origins as an advocate for the wellbeing of ordinary people, neither leftwing nor rightwing. The Rolling Jubilee says, non-threateningly, "We just want to help people in this unfair system."
But despite its non-threatening appearance, the Rolling Jubilee has significant transformative potential. Two pillars uphold the present debt regime: the moral legitimacy of debt in society's eyes, ie, the idea that a person "should" pay back what he owes; and the coercive mechanisms that enforce repayment, such as harassment, seizure of assets, garnishment of wages, denial of employment or housing, and even imprisonment. The Rolling Jubilee erodes both. It destigmatises debt by saying, "we're all in this together, we believe your situation is unfair, not shameful, so we're going to help you out". And it lessens the severity of the consequences of default. If defaulting means you might get bailed out, why keep paying?
For this reason, we might expect lenders to balk at co-operating with the Rolling Jubilee, perhaps by refusing to sell loans to anyone who doesn't agree to seek collection. So here is a third reason why the idea is so brilliant: if the lenders block debt cancellation even when it comes at no cost to themselves (as they would have sold it at the same price to a collection agency), they appear as a bunch of greedy, vindictive Scrooges. Given their current vulnerability, banks might not want to incite hostility by preventing people from helping each other out.
Accordingly, it is important that the Jubilee organisers continue to frame it in precisely that way: people helping each other out of hardship. Yes, they might understand that its political significance runs deeper, but if they portray it as a political ploy then it will be met as such by the banks or other authorities. Public opinion might also not be as sympathetic.
This also goes for the way the organisers portray it to themselves. In a political system that is lost in a maelstrom of hype, spin and messaging, we crave authenticity in others and in ourselves. Let the Rolling Jubilee stay grounded in the simple goal of freeing people from debt. The political effect will be greater, not less, when it comes from a place of sincerity.
The Rolling Jubilee could influence economic policy as a model for a very different kind of bailout in response to the next financial crisis. The problem of unpayable debts bedevils every corner of our financial system – public, corporate, and personal. So far, the response of the monetary and fiscal authorities to nearly every financial crisis has been to bail out the creditors but not the debtors. Governments and central banks purchase all kinds of shoddy loans from the private sector, but rather than reduce interest or principal on those loans, they merely become the new creditor. The underwater homeowner, the indebted university graduate, the laid-off worker juggling credit cards ... they get no relief at all.
The Rolling Jubilee brings a different kind of solution into the public consciousness. The next time a systemic crisis breaks, central banks can rescue the banking system by once again buying the delinquent loans – and then cancel them or reduce the amount borrowers owe. Central banks, with their unlimited capacity to print money, have the power to do this at no cost to the taxpayer. The result would be a release of pent-up consumer purchasing power that had been stuck in debt service. Rising demand would fuel employment, wages, and a broad-based economic expansion.
Would this solution be inflationary? Yes. But a little inflation isn't necessarily a bad thing, as long as wages rise as fast as prices. Then it is an equalizer of wealth, as the relative value of hoarded wealth shrinks.
Debt cancellation, whether a "people's bailout" or government policy, is only part of the solution to our economic woes. Deep systemic reforms are necessary, especially given the reality that we are operating a growth-dependent system on a finite planet. But right now, debt is the issue staring us in the face. As always, the most innovative solutions rise from the margins. The Rolling Jubilee may be showing us a glimpse of what is to come.
Heavily Armed Karl Rove Spotted
At Top Of Electoral College Clock Tower
November 8, 2012, ISSUE 48•46, Article Source

Rove, who intends to take out the first Ohio elector he sees.
WASHINGTON--Sources confirmed this afternoon that a heavily armed Karl Rove has positioned himself atop the Electoral College clock tower and is planning to pick off at least 50 electors with a high-precision sniper rifle.
Wearing a black tactical ammunition vest with multiple submachine-gun magazine pouches, a holster containing an extra semiautomatic handgun, and several M67 grenades clipped to the chest, Rove reportedly walked up 27 floors to the top of the clock tower, which overlooks the Electoral College's main quad area and offers the Republican strategist a perfect vantage point to assassinate electors as they exit the Swing State Dining Hall and the Twelfth Amendment Science Building.
Law enforcement officials said Rove appears to be primarily targeting Electoral College attendees from Ohio and Florida.
"Mr. Rove is armed, extremely dangerous, and, we believe, mentally ill," said lead FBI agent Peter Coburn, adding that his team is working with Electoral College Campus Security to move the institution's 538 enrolled electors out of harm's way. "Several witnesses who saw Mr. Rove begin his ascent to the top of the clock tower said he looked stone-faced and was muttering something about making good on his promises to Republican super PAC donors everywhere and to Jesus Christ almighty."
"We are currently unable to get inside the clock tower because Mr. Rove has destroyed several flights of stairs with plastic explosives," Coburn added. "Either way, we are urging all Electoral College attendees to stay inside the Red and Blue Dormitory until further notice."
According to FBI representatives, evidence of Rove's assassination plot was discovered inside the Fox pundit's off-campus studio apartment. Amidst old newspapers, weeks-old pizza boxes, and rats, agents said they found an Electoral College yearbook in which multiple faces had been crossed out with red X's.
In addition, officials discovered several composition notebooks filled with Rove's psychotic musings, including his 2004 plans to seize control of the entire country, and a passage in which he graphically describes how he wants to slit Electoral College president Nate Silver's throat and then bathe in his blood while staring at his naked body in the bathroom mirror.
One notebook, sources confirmed, was just page after page of the words "Hamilton County" written over and over again.
"You don't call a state with 991 votes between the candidates," Rove wrote. "You don't do that. You never do that. And if you do, I'm not the one who's crazy. You're the one who's crazy. You are the one who must be stopped. You are part of the liberal conspiracy trying to take hold of this nation. And I will be the one to murder you and the children you wanted to abort. I will be the one who stops the madness. I will rain bullets and hellfire on your heads. Say goodbye."
As the standoff continued, FBI agents said they were having difficulty getting through to Rove--a 2000 Electoral College graduate and basketball standout--and told reporters that special reinforcements needed to be brought in.
"Karl, come down from there," said former president George W. Bush, shouting into a bullhorn. "I love you. And I know you love me. I would be devastated if I lost you, so don't do something stupid. We just have to come to terms with the fact that the Republican Party needs to change dramatically in order to win these general elections. We have to be more inclusive. We can't tell women how to live their lives, and we have to be more gay-friendly "
At press time, Rove detonated one of his grenades, destroying the clock tower and sending his dismembered body parts cascading to the ground.


Nobody Brought Peace To Our Times, Nobody for President 2012
None of the Above On Voter Ballots

The American Dream by George Carlin * Note: Strong Language, Not Work Safe
One Can Lead A Horse To Water, But...

Until there is a solution for this, where one solution has been provided, Nobody will bring Peace to Our Times, feed the hungry, care for the sick, and bake apple pie better than Mom. (otoh) If None of the Above was on voter ballots, it would be a huge step towards recovering U.S. political control, and Nobody gets it.
Gomma TV - Punk TV Italy
Hi Curtis,

How's it going? Do you know the story of this guy in Italy?

http://video.repubblica.it/cronaca/cura-open-source-per-un-tumore-appello-digitale-di-salvatore-iaconesi/104767/103147

www.gomma.tv - solo networking, niente a che vedere col modello televisivo

My Open Source Cure

Cura open source per un tumore: appello digitale di Salvatore Iaconesi

Salvatore Iaconesi è un esperto di tecnologia, un artista, una figura polivalente con un curriculum ricco e vario. Recentemente, ha scoperto di avere un tumore al cervello. I risultati degli esami gli sono stati però consegnati in un formato chiuso, proprietario. Salvatore li ha "craccati" e resi disponibili per il download a tutti, con un'idea di condivisione e ricerca di aiuto allo stesso tempo. Salvatore chiama la sua idea "Cura Open Source", e scrive: "Ieri sono andato a ritirare la mia cartella clinica digitale: devo farla vedere a molti dottori. Purtroppo era in formato chiuso e proprietario e, quindi, non potevo aprirla né con il mio computer, né potevo mandarla in quel formato a tutti coloro che avrebbero potuto salvarmi la vita. L'ho craccata.

L'ho aperta e ho trasformato i suoi contenuti in formati aperti, in modo da poterli condividere con tutti. Solo oggi sono già riuscito a condividere i dati sul mio stato di salute (sul mio tumore al cervello) con 3 dottori. 2 mi hanno già risposto. Sono riuscito a farlo solo perchè i dati erano in formato aperto e accessibile: loro hanno potuto aprire i file dal loro computer, dal loro tablet. Mi hanno potuto rispondere anche da casa. Progressivamente, renderò disponibili tutte le risposte che riceverò, sempre in formati aperti, così che chiunque abbia il mio stesso male possa beneficiare delle soluzioni che ho trovato". L'invito si conclude con una richiesta di collaborazione per chiunque sia interessato: "Ci sono cure per il corpo, per lo spirito, per la comunicazione. Artisti, designer, hacker, scienziati, dottori, fotografi, videomaker, musicisti, scrittori. Tutti possono darmi una cura", scrive Iaconesi. "Prendete le informazioni sul mio male, se ne avete voglia, e datemi una cura: fateci un video, un'opera d'arte, una mappa, un testo, una poesia, un gioco, oppure provate a capire come risolvere il mio problema di salute" (t.t.)

Salvatore Iaconesi's Video: My Open Source Cure

I have a brain cancer.

I converted my digital medical records into open, accessible formats, turning them into a very personal form of Open Data.

This data is available at http://www.artisopensource.net/cure

Artists, scientists, doctors, designers, hackers are all invited to send me their cure.

In different cultures the word CURE means different things, referring to the body, the soul or to society.

Send me your cure at: info@artisopensource.net and it will be published on the website, so that anyone (maybe someone with my same disease) will be able to benefit from it.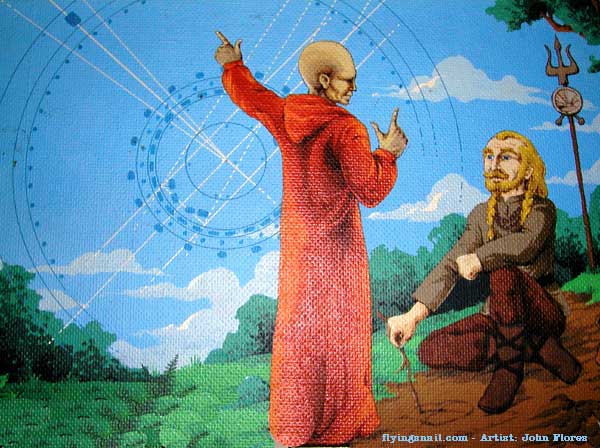 The man whispered, "God, speak to me" and a meadowlark sang. But the man did not hear. So the man yelled "God, speak to me" and the thunder rolled across the sky. But the man did not listen. The man looked around and said, "God let me see you" and a star shined brightly. But the man did not notice. And the man shouted, "God show me a miracle" and a life was born. But the man did not know. So the man cried out in despair, "Touch me God, and let me know you are there" Whereupon God reached down and touched the man. But the man brushed the butterfly away and walked on.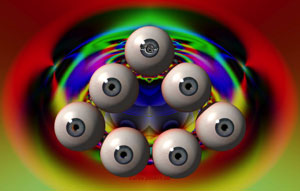 Don't miss out on a blessing because it isn't packaged the way you expect.